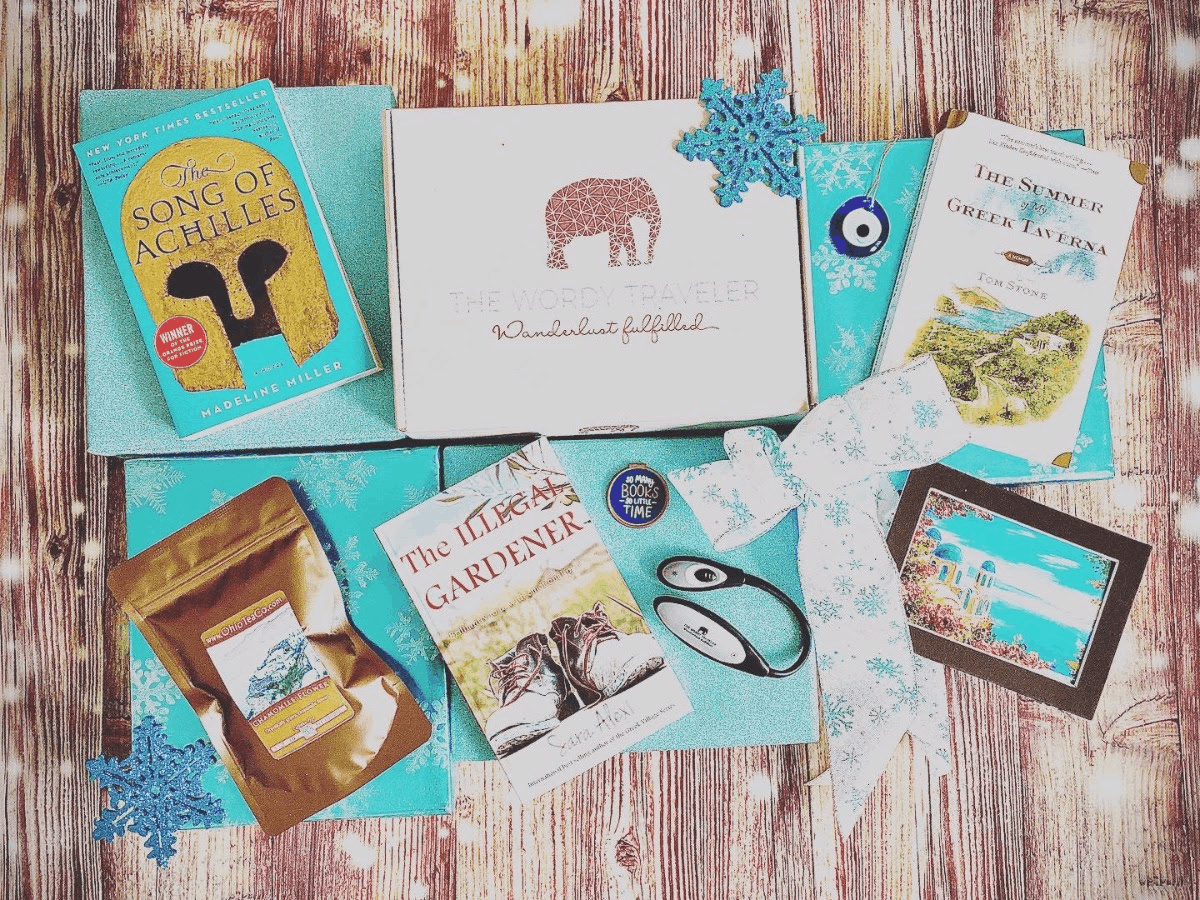 Luxury book subscription for the travelers who want to give back.
The Wordy Traveler is a luxury book subscription for those with Wanderlust. Each quarter your curated box will transport you to an amazing destination with three books, ethically-sourced premium tea and a limited edition fine art print. A portion of the proceeds from every box will be given to help educate women and girls across the world. You can choose to receive 1 book every quarter for $50 or 3 books for $110. Shipping is free in the US and $10 to Canada.
The Wordy Traveler Black Friday 2019 Deal
Save 30% off on any subscription! Use coupon code SANTA. Expires 11/29
See our The Wordy Traveler Reviews to find out more!
This year give the world to your friends and family with a Wordy Traveler subscription or gift. They will receive a curated journey that will transport them to the most amazing places. You can feel good not only that you gave a gift that will be loved but that you are also helping make the world a better place. A portion of each subscription will be donated to help women and children have access to life changing education, programs and medicines. A gift for your loved ones a changed life for so many others!
Visit The Wordy Traveler to get this deal!