The Gentleman's Box is a monthly men's subscription box providing the required essentials for the savvy man. Boxes contain specially-selected items that range from accessories to grooming. When you subscribe, you also receive a subscription to GQ magazine for your first year, which is delivered separately through the mail.
TIP: This box is still available through the last day of the month!
DEAL: Save $5 on your first regular box. Use coupon code HELLO.
The presentation is simple and elegant, making this a great ready-to-gift subscription.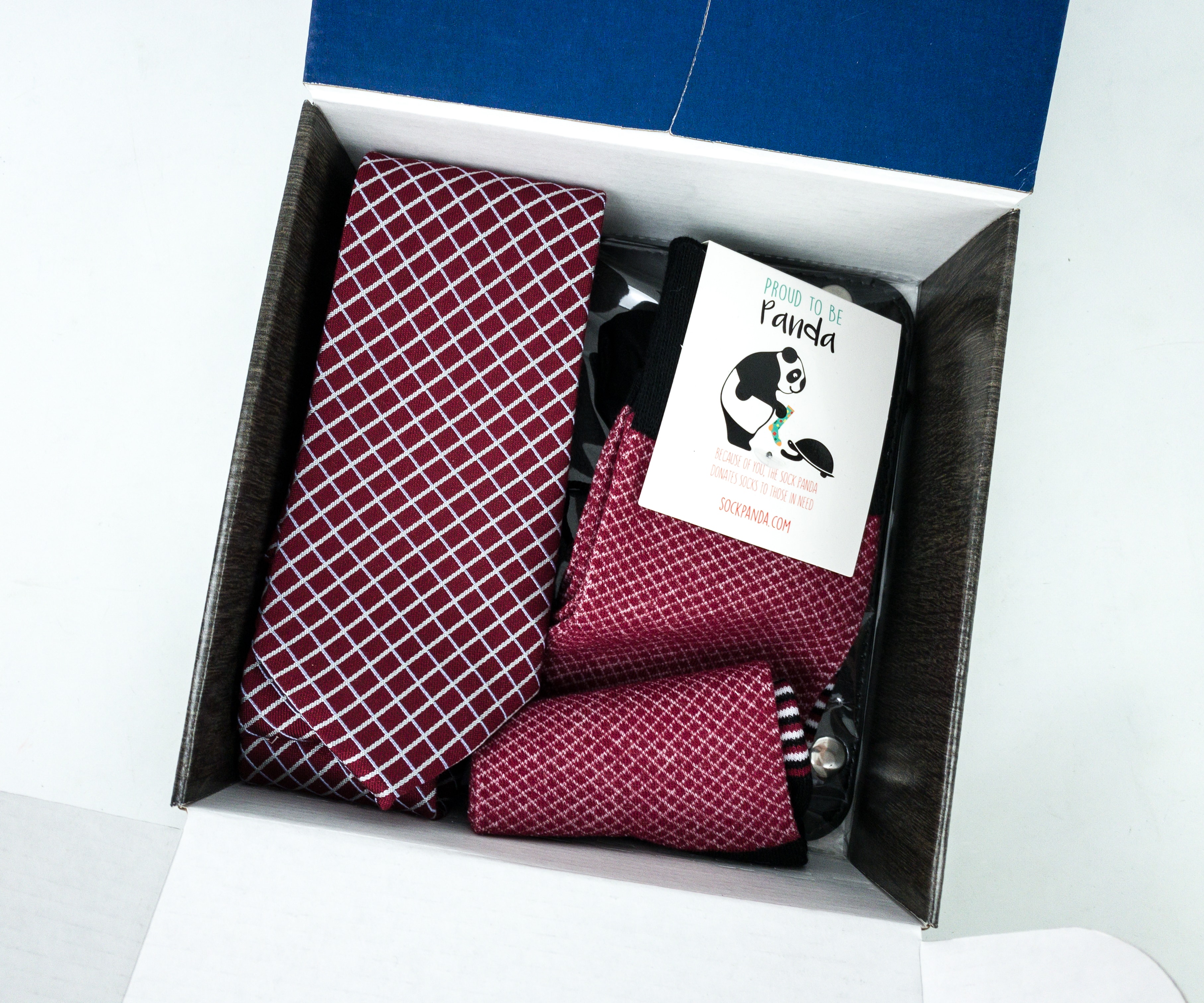 This month's box is dedicated to honoring our favorite People's Champion. They usually have some interior packaging to protect any watches, cufflinks, or other delicate items.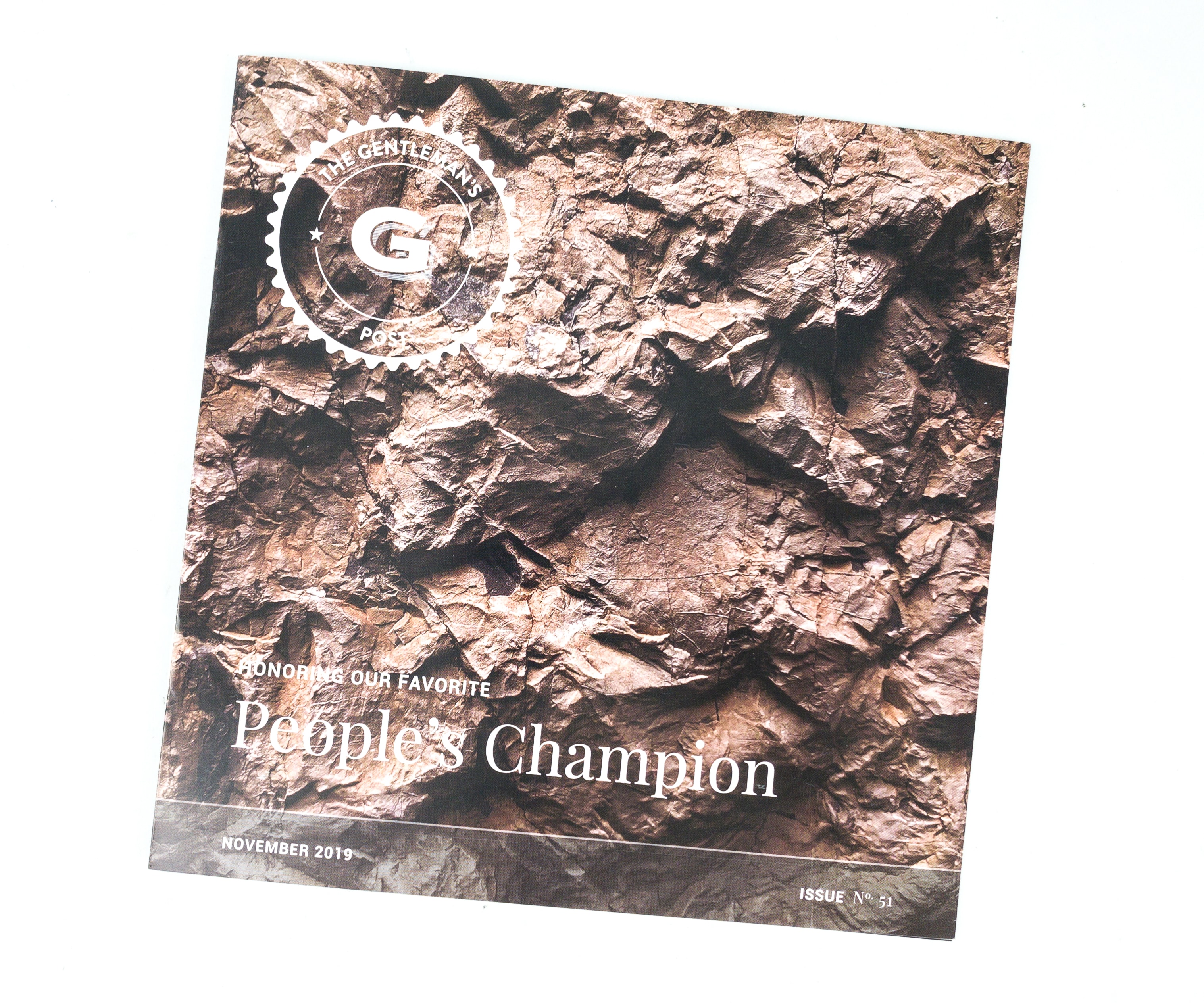 Each box includes a copy of The Gentleman's Post, a well-designed booklet describing the products in the box and offering styling suggestions for each one.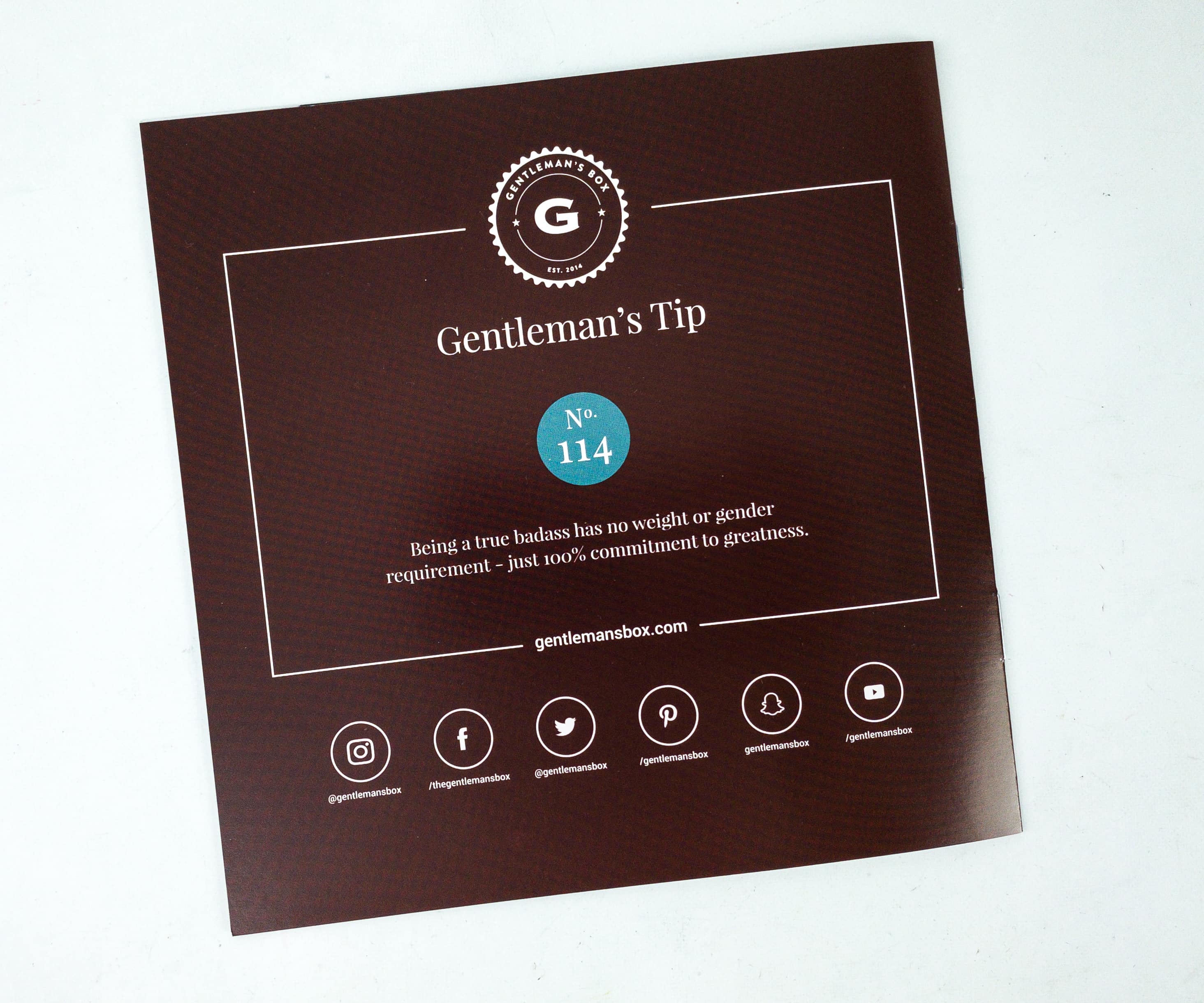 The Gentleman's Tip No. 114:
Being a true badass has no weight or gender requirement – just 100% commitment to greatness.
The Gentlemen's Post walks through everything in the box, and more. There is a handy table of contents that gives a quick list of the contents and the total retail value of the box. They regularly have a feature that introduces us to members of the Gentleman's Box team.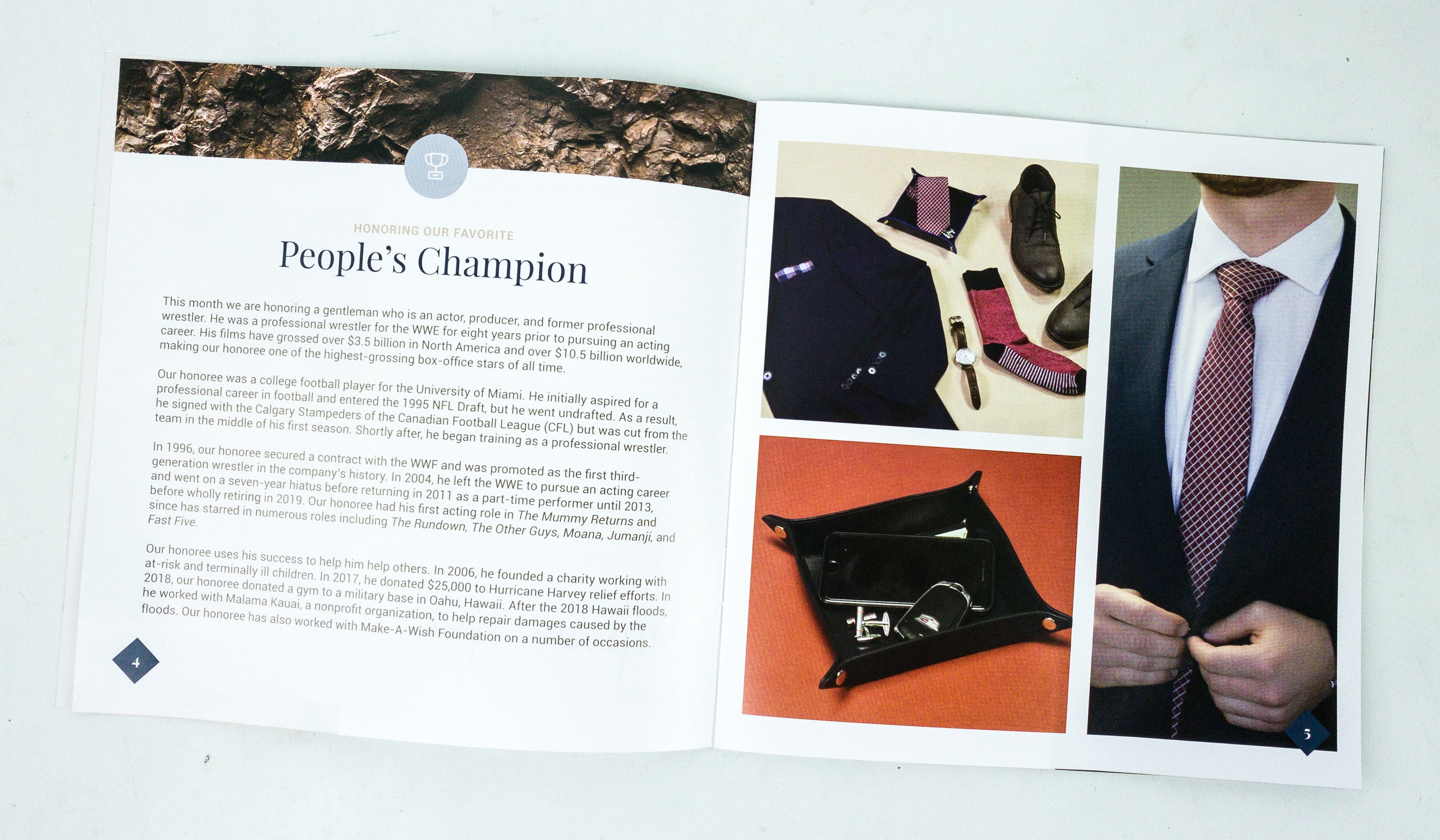 The booklet starts off with a style guide to give you some visual cues on wear and pairing options.
Every page is dedicated to each item — they include the usual picture and blurb, but they also include a handy section denoting the level of attire (e.g. formal, business, casual) for which the item is appropriate, as well as colors that best complement it.
They also sometimes have discount promotions littered throughout.
It even includes a recipe for Apple Cider Margaritas.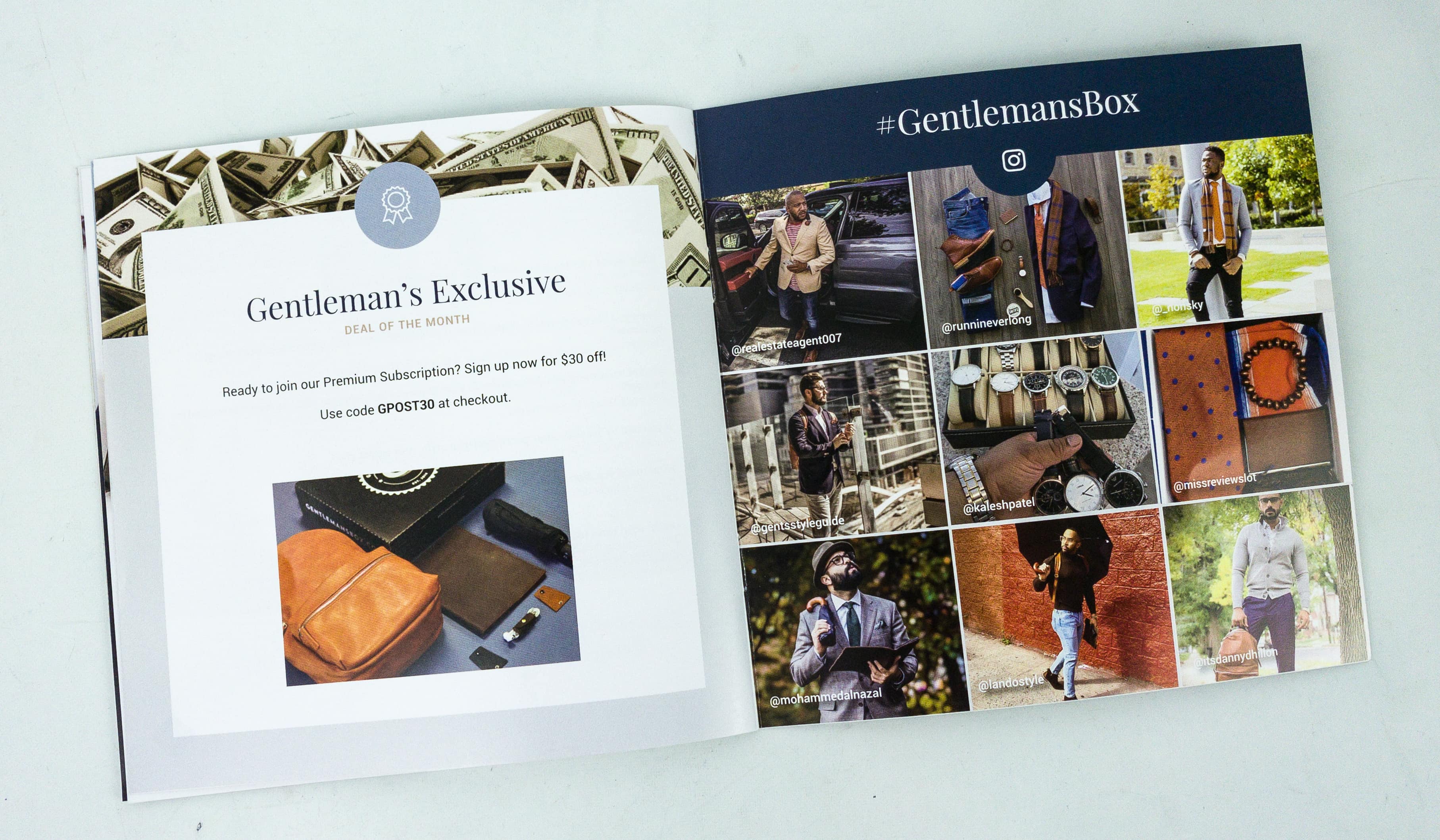 Every booklet also includes a Gentleman's Exclusive Deal of the Month. This month, they gave us a $30 off a Premium Subscription – just use code GPOST30.
Everything in my November 2019 box!
Sock Panda Socks ($13) It's a pair of sophisticated crew-cut socks by Sock Panda. What's great about this brand is that they donate socks to those in need for every sock purchased!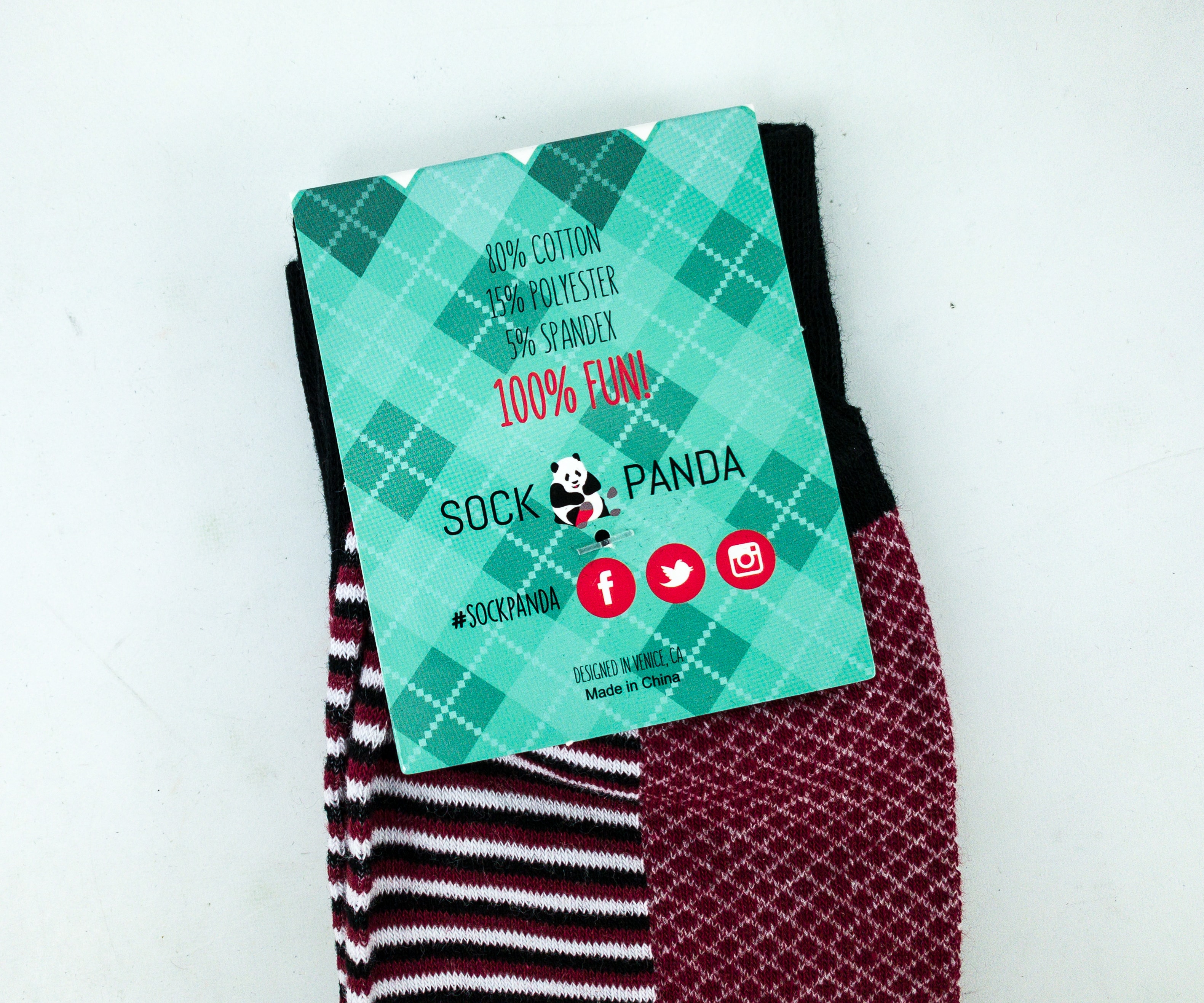 These socks are made with 80% cotton, 15% polyester, and 5% spandex.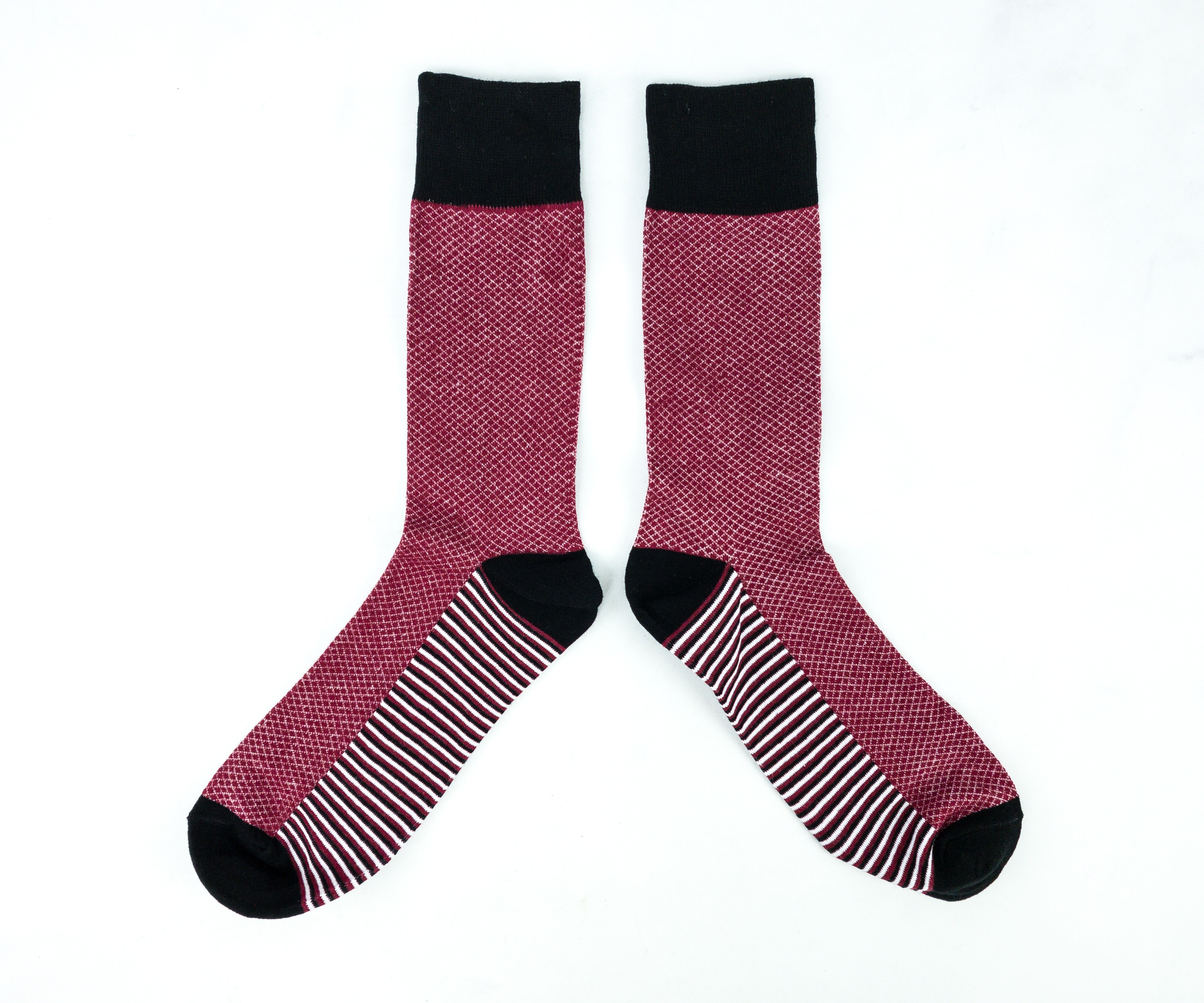 This pair of socks is dominated by a red and white checkered design. They also have black reinforced cuffs, heels, and toes.
The socks also have striped soles! Overall, the socks are thick and warm yet comfortable to wear, just perfect for wearing this fall and winter.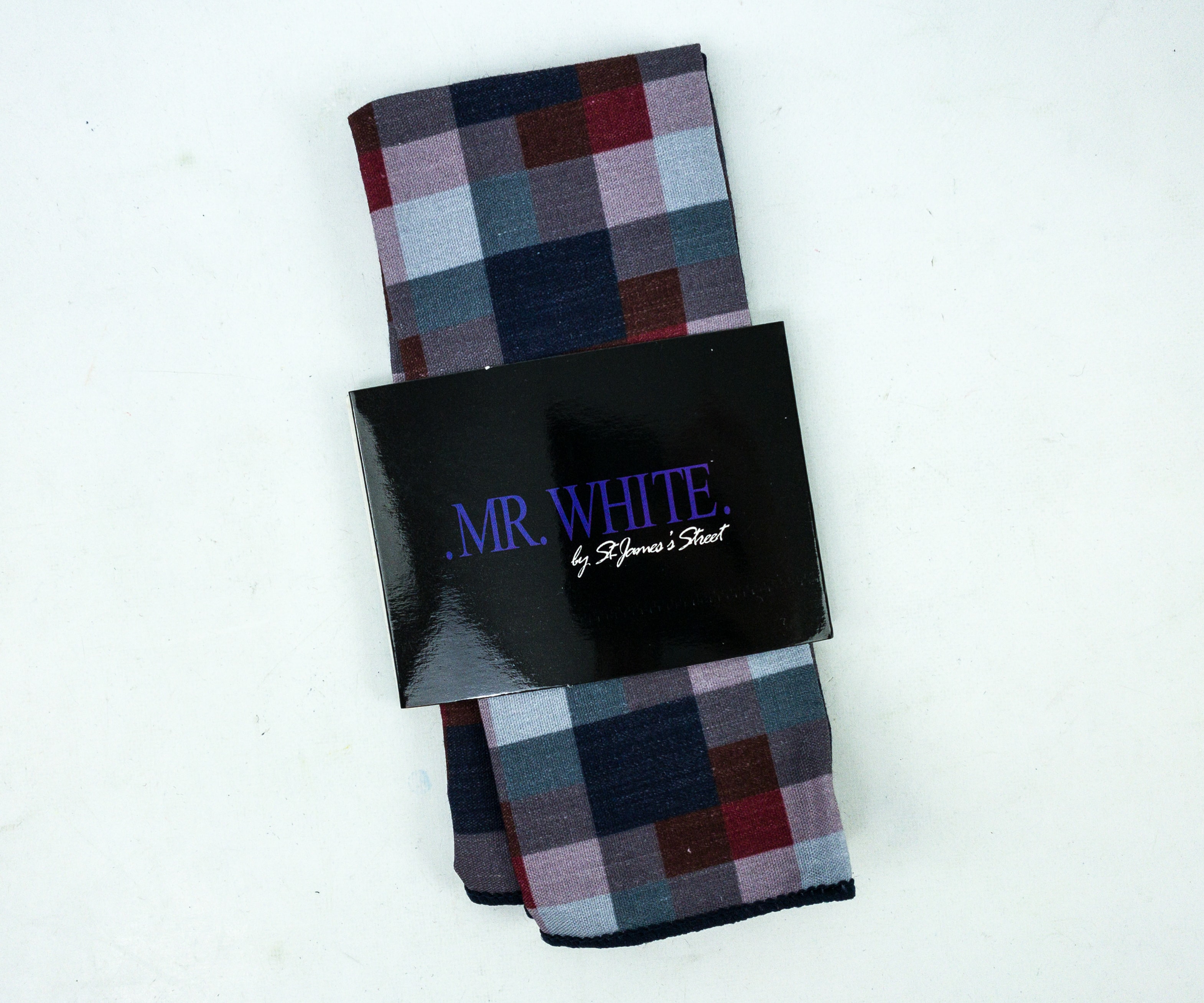 Mr. White Pocket Square ($20) This month's featured pocket square is lightweight and easy to fold!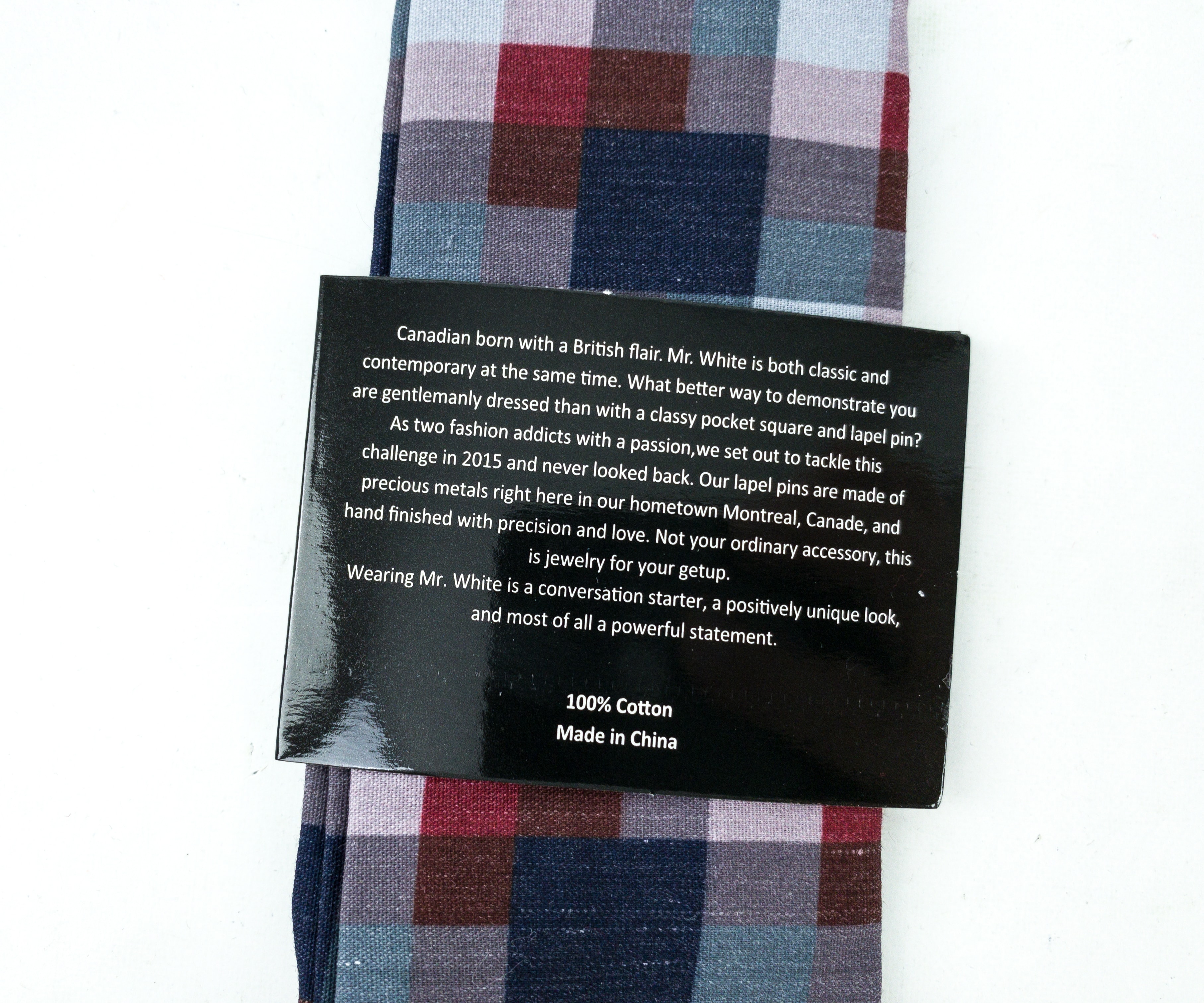 According to the carton label, this pocket square is made in China using 100% premium quality cotton fabric.
It has a unique checkered pattern in red, white, and navy blue. The color combination matches the socks well!
Gent Life Catch-All Tray ($20) This item is a catch-all accessory tray made from premium quality leather.
This also comes with stainless steel button connector locks.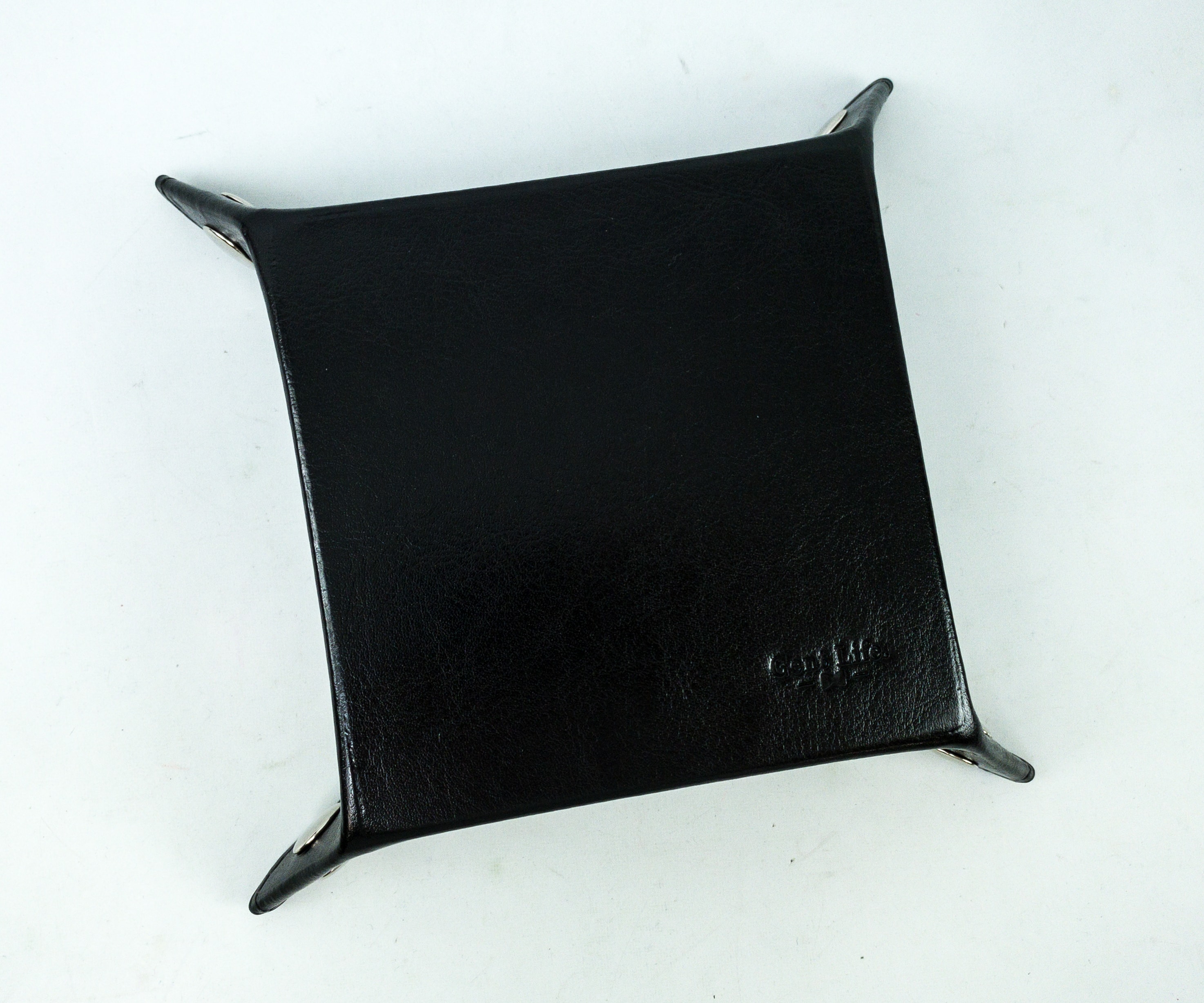 The bottom has the brand's name engraved on it.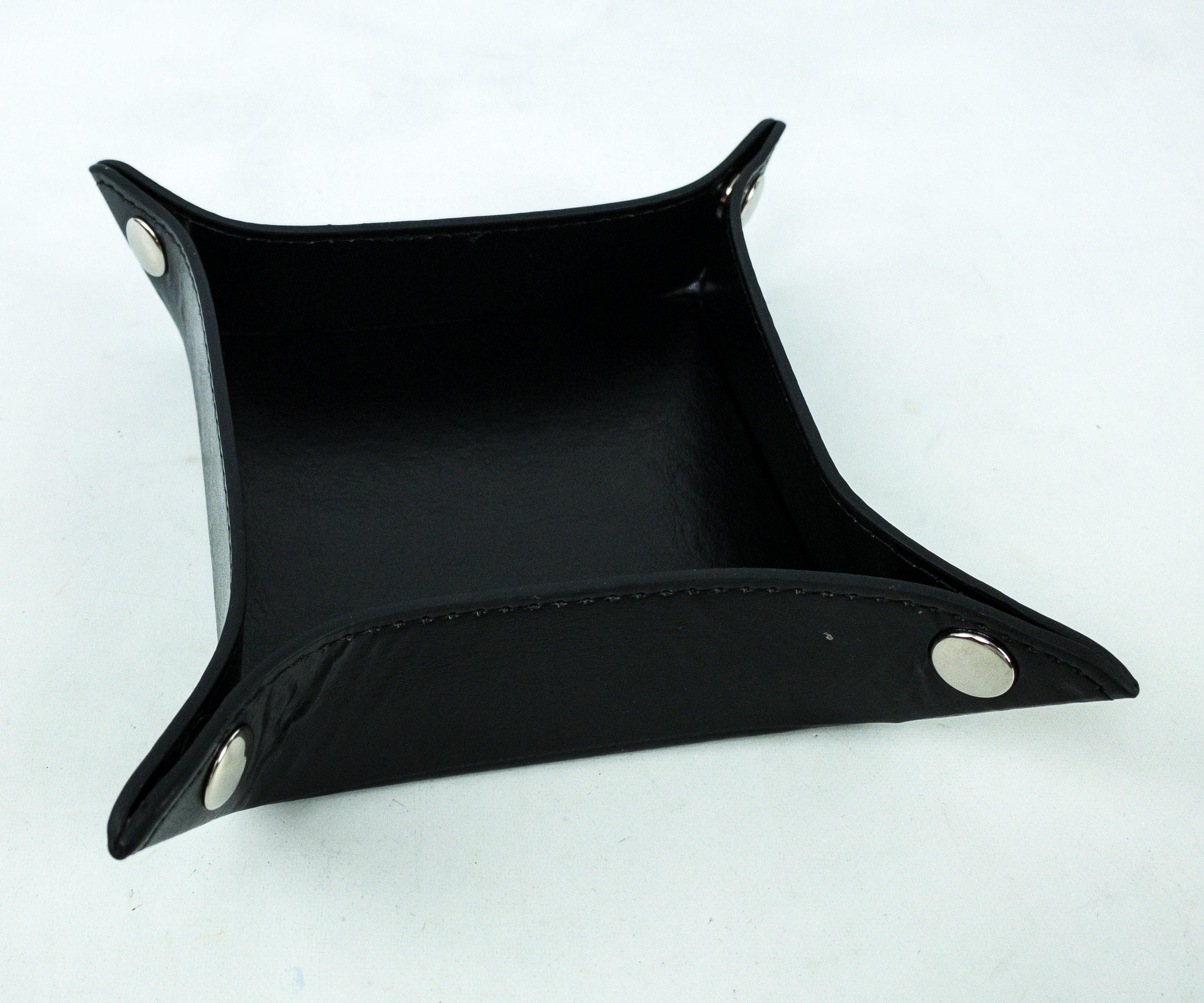 The leather tray is smooth, with elegant stitching on all edges.
It's small but enough to hold small accessories like cufflinks, lapel pins, and more.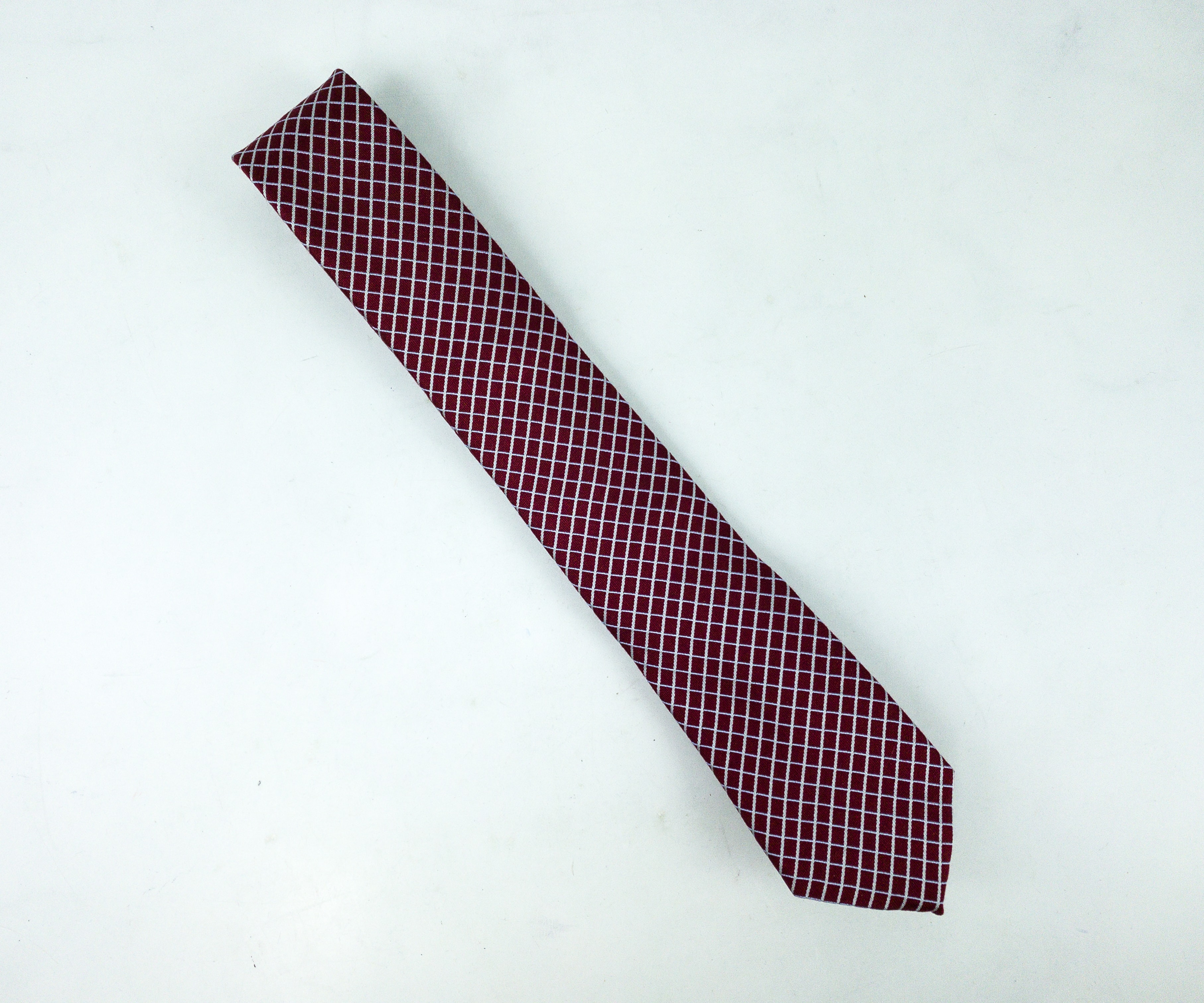 Windsor Tie Co Tie ($35) To match the socks and pocket square, I also got a classic red and white checkered necktie. It's made with a soft, premium-quality fabric.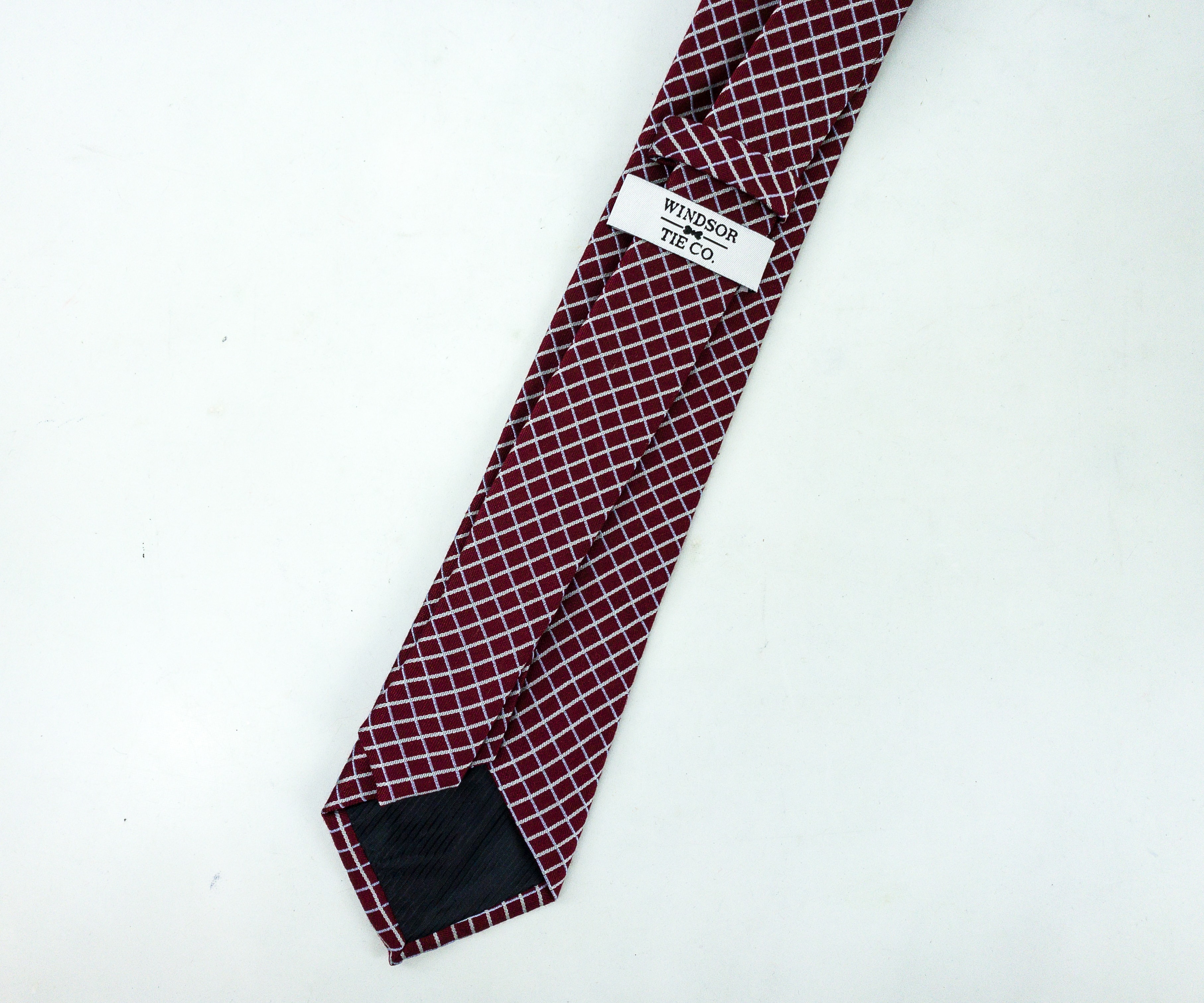 At the back of the necktie is an insert where you can slip the smaller end of the tie so it won't go flapping around.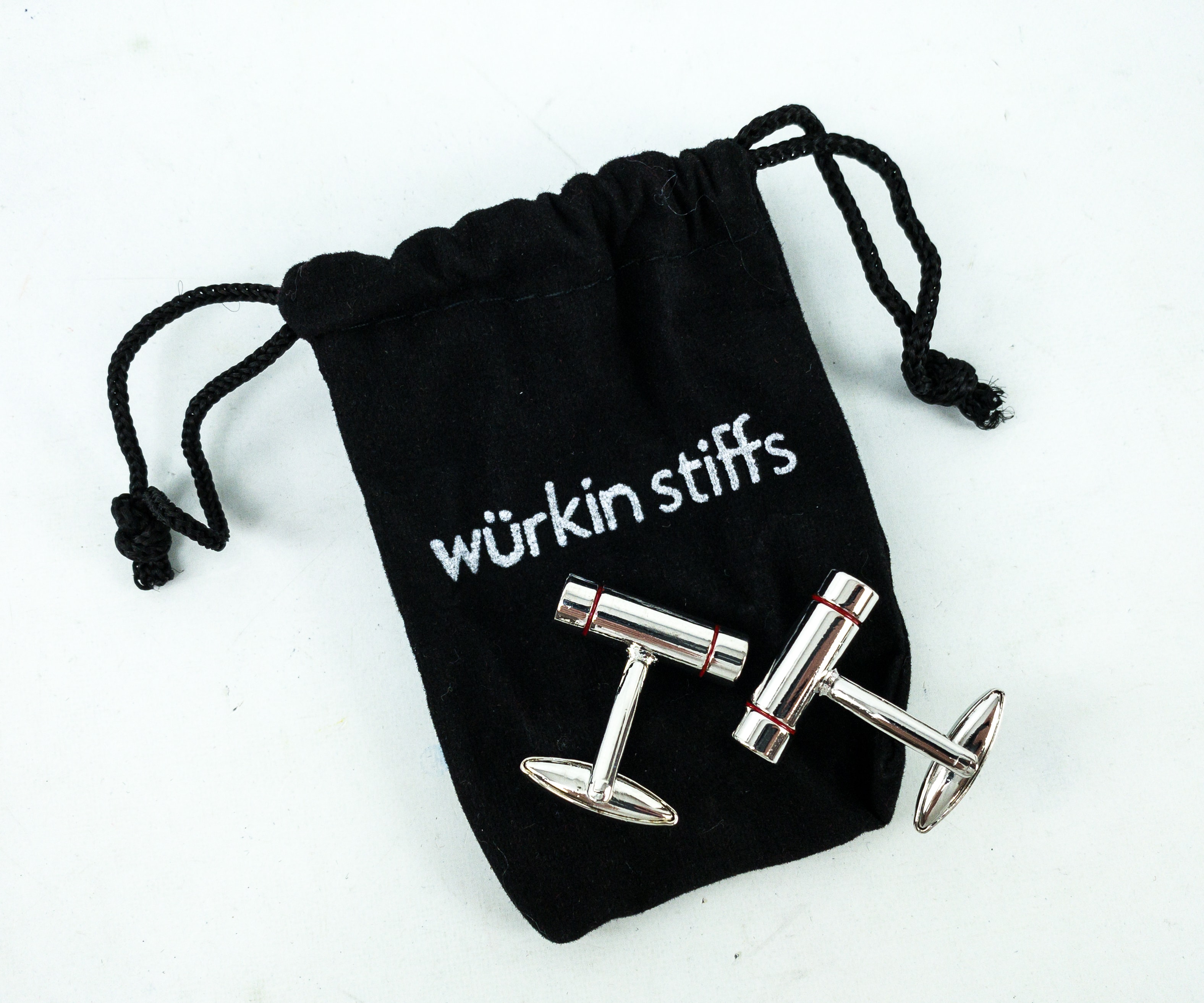 Wurkin Stiffs Cufflinks ($25) The cufflinks arrived in a black drawstring pouch with the brand logo printed in front of it. These are silver-coated links with unique bar design. They're so lightweight and versatile, making them the ideal cufflinks to wear with any kind of formal suit.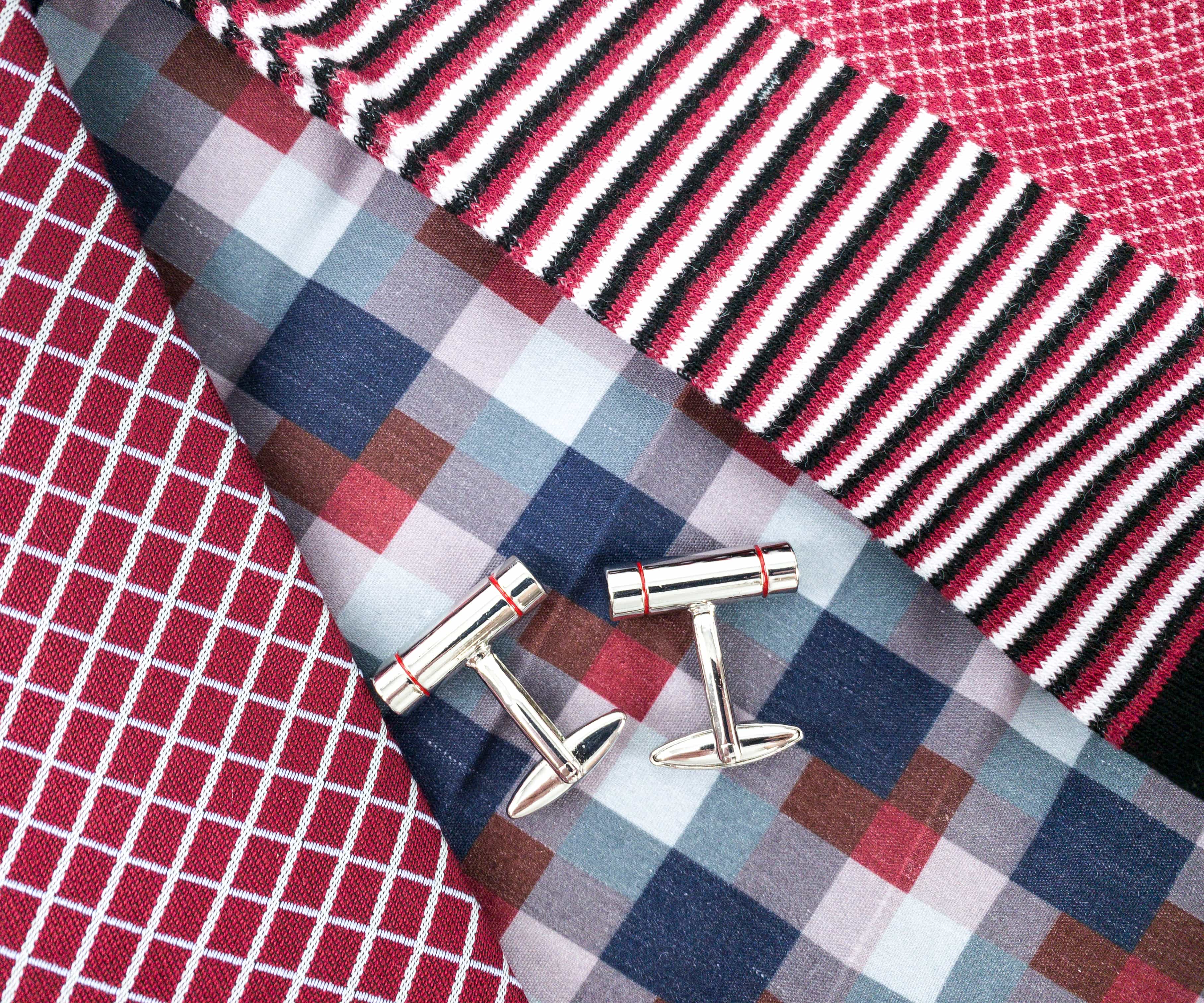 Here are all the accessories I got in this month's box. They all look good!
Gentleman's Box is amazing, as always. It includes stylish and useful accessories that would definitely enhance your style. I love all the items I received this month, they all go well with each other. My favorites are the socks and the necktie. They're both soft, lightweight, and comfortable to wear. I'm looking forward to more cool accessories in future boxes!
Have you tried Gentleman's Box?