Sunday Riley Box is a quarterly subscription box from Sunday Riley The box costs $95 and ships each season. The box contains fun and practical tools for physical, mental, and energetic well-being.
This box is still available!
DEAL: Save 10% on the Sunday Riley Box automatically when you subscribe – no coupon code needed! Plus, use coupon code WELCOME10 to save 10% on your first purchase at Sunday Riley!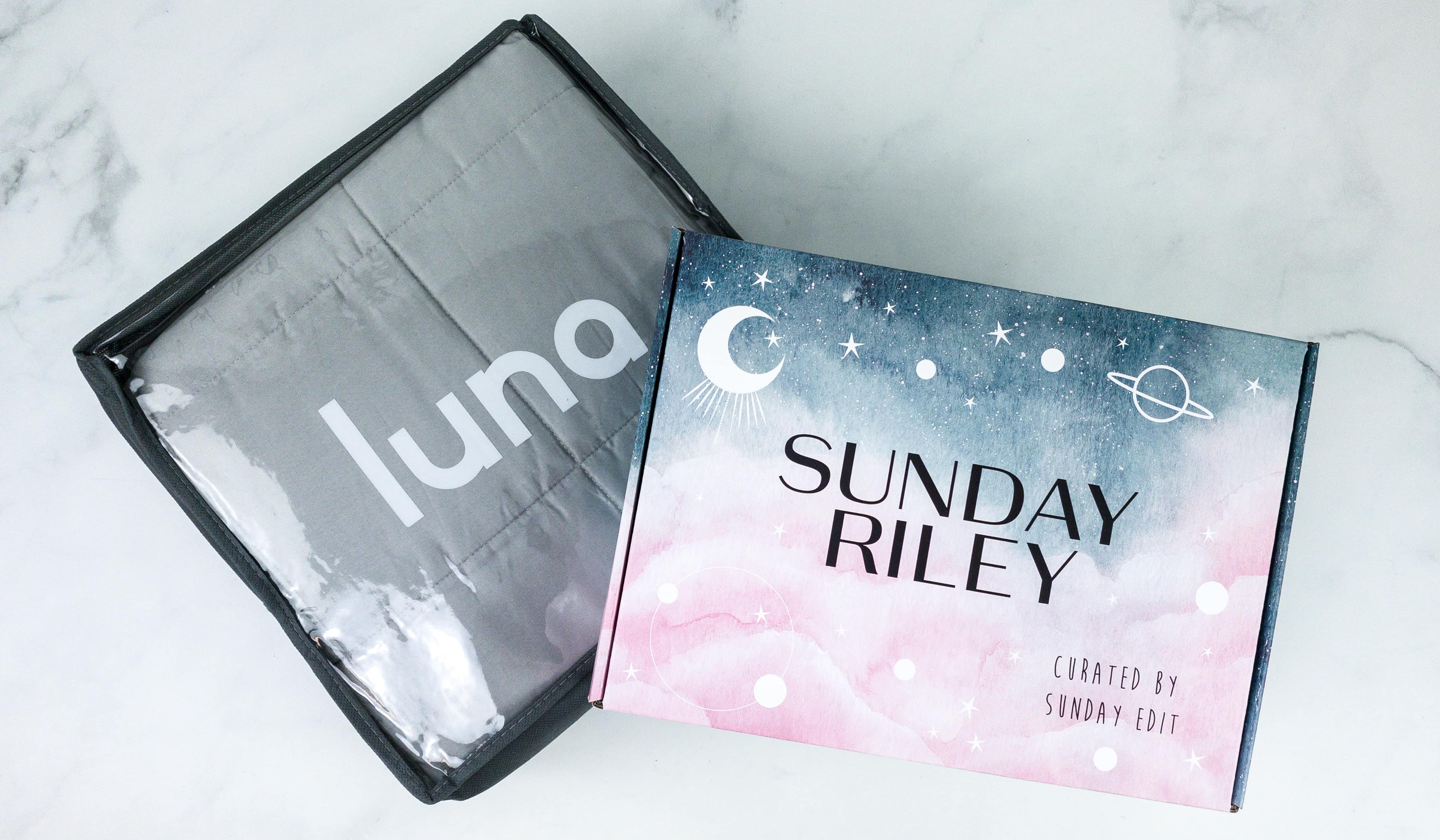 Aside from the box, there's a package from Luna as well!
The box is curated by Sunday Edit! I love the space-themed design!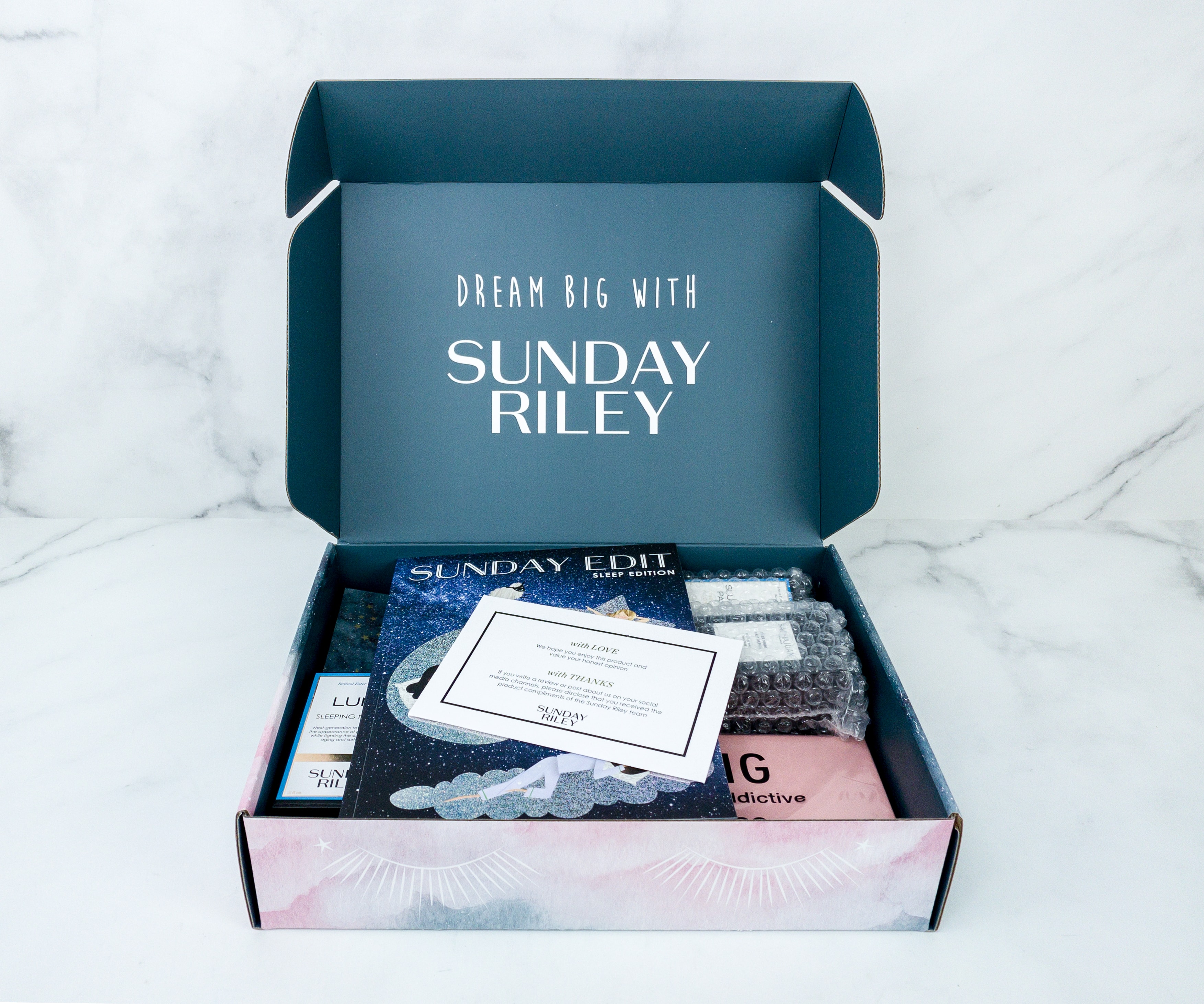 The box is jampacked and I am so thrilled!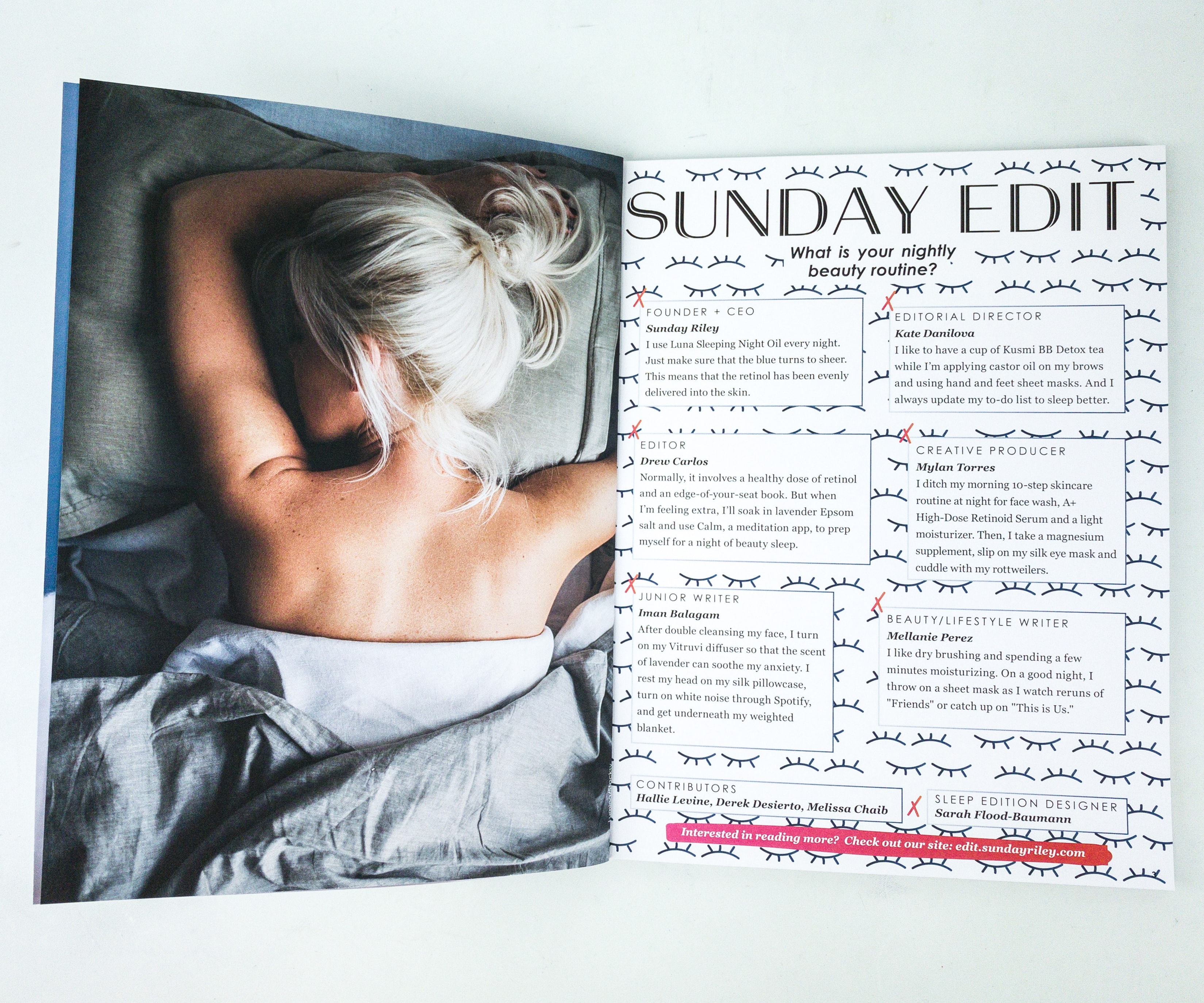 We also got a mini-magazine!
On the first page is a note from the Sunday Edit team.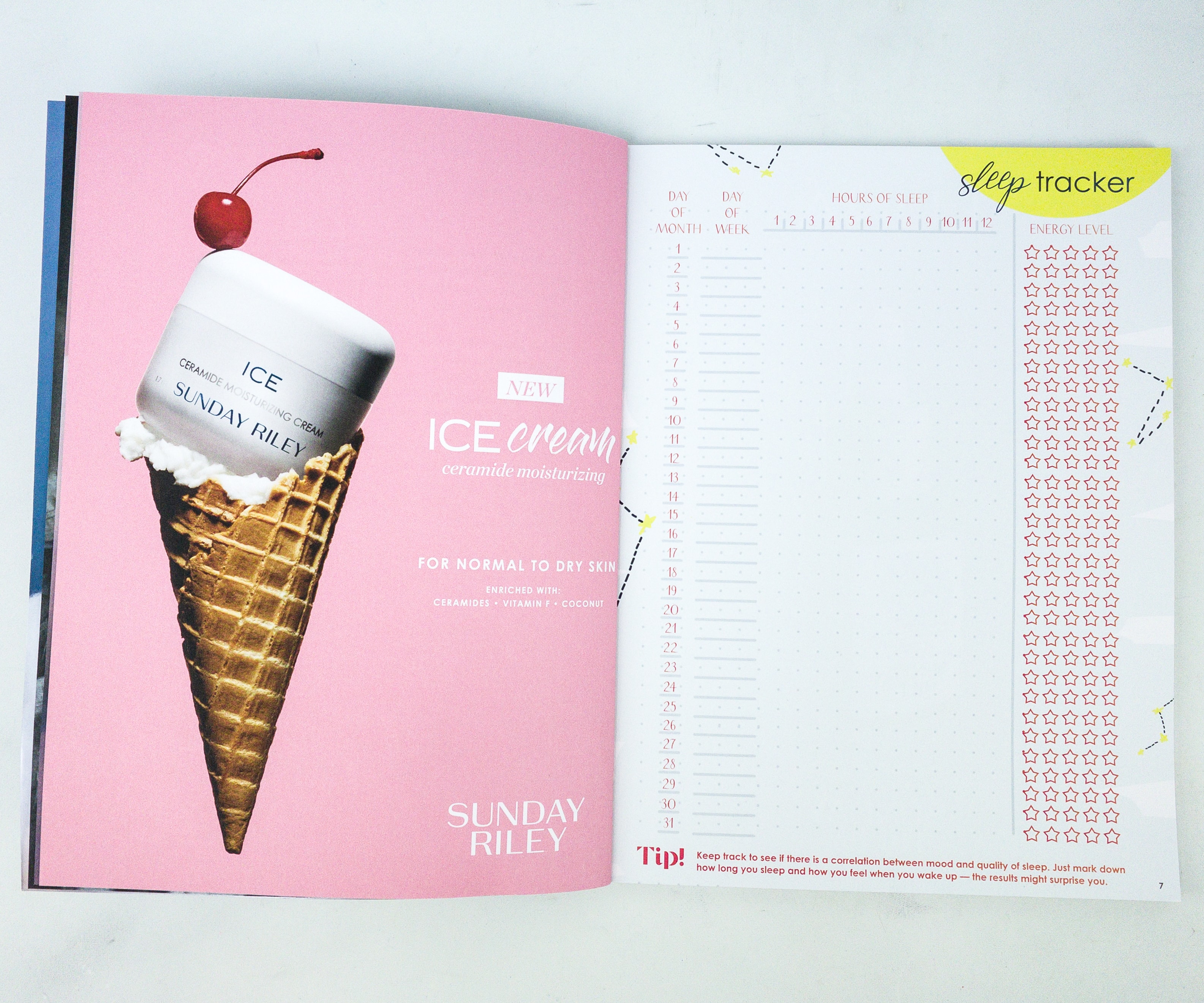 They even included a sleep tracker!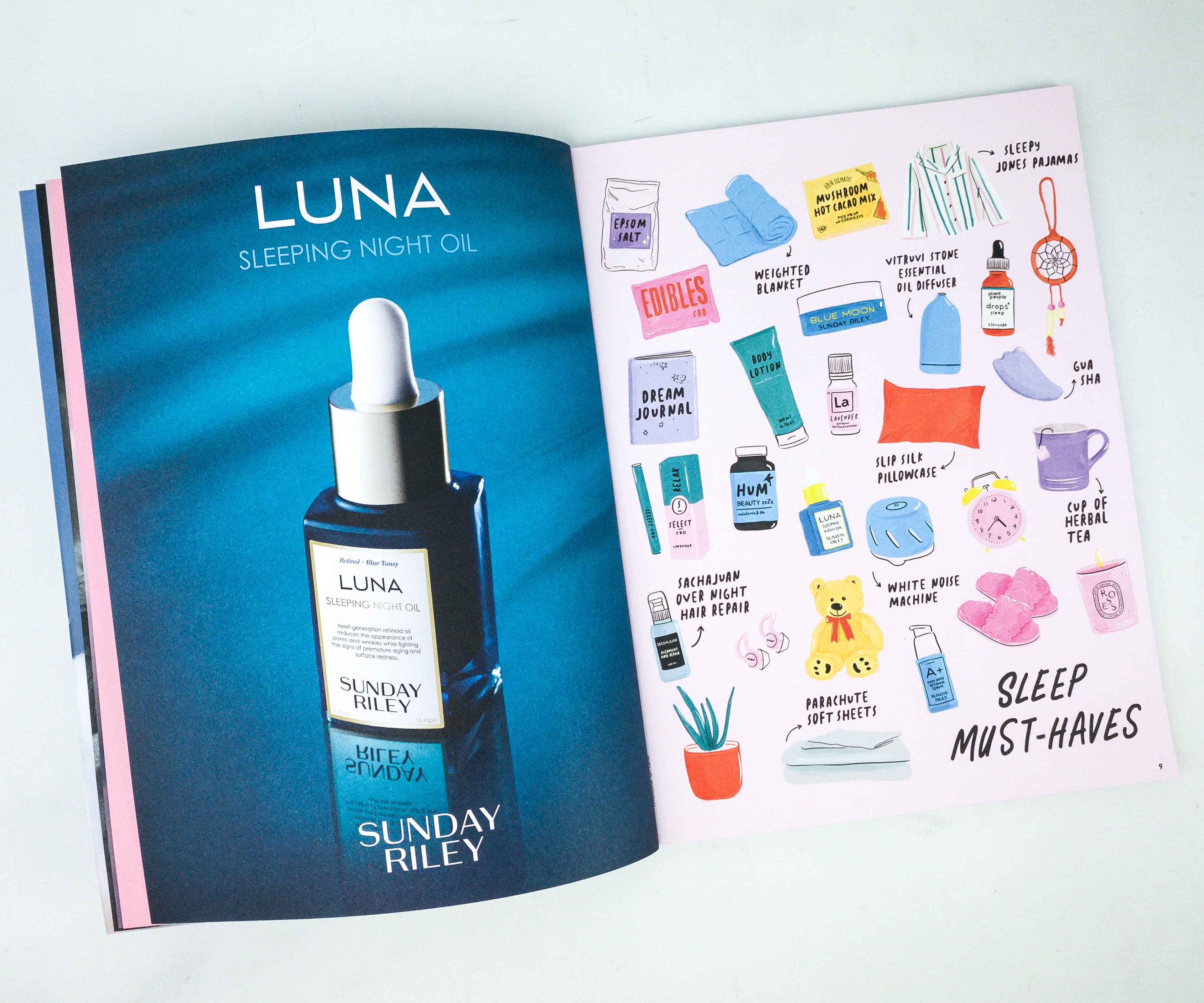 Another feature is about sleep must-haves!
There's an article that will help you have glowing skin! It includes routines on how you can have glowing skin through sleeping.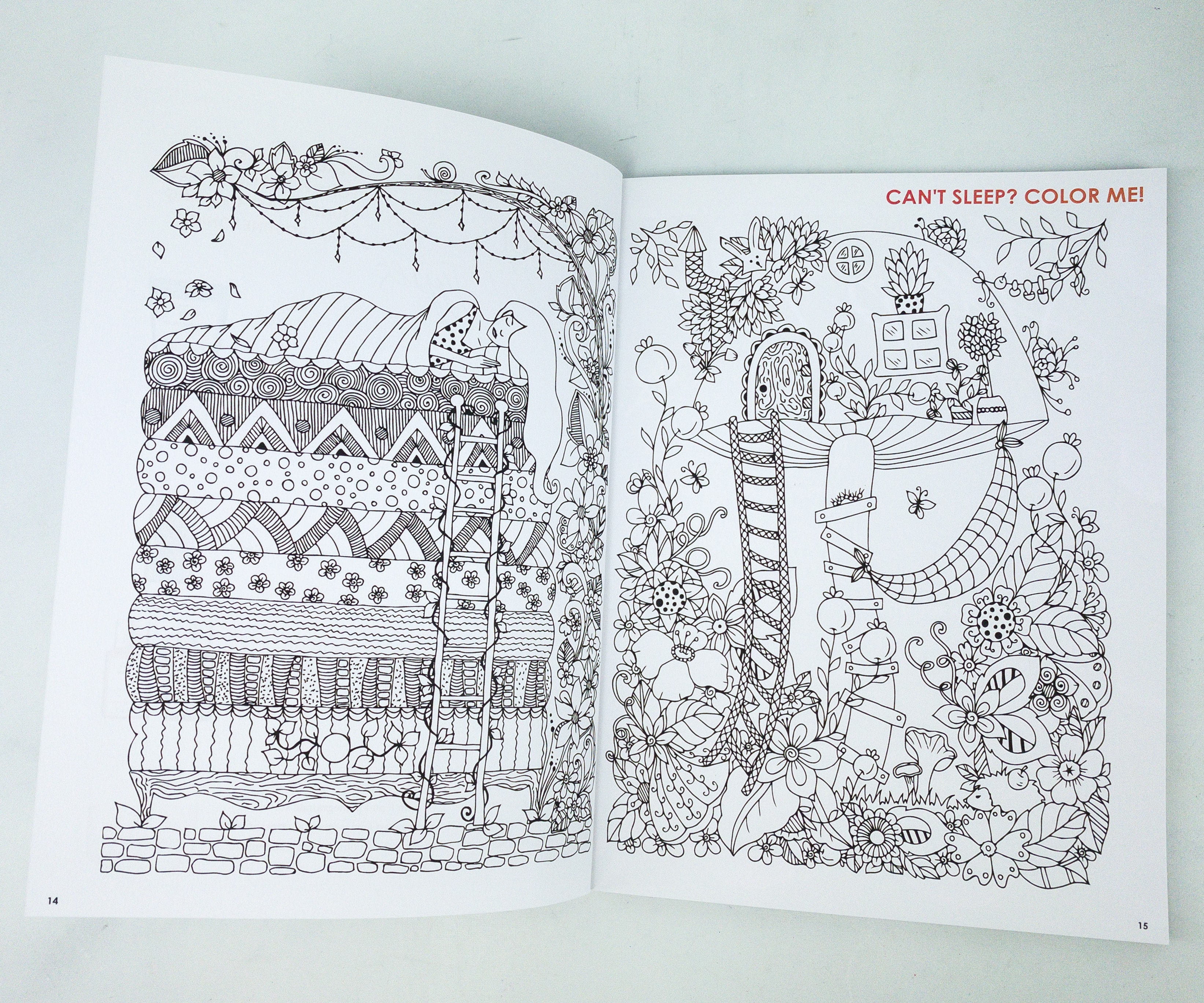 And if you find yourself unable to doze off, you can color this page!
There's a page that shows us some myths and facts about sleeping, plus a list of sleep-enhancing items! You can fill your room with sleep-inducing scents, and wear a comfy pair of PJs to get that sound sleep!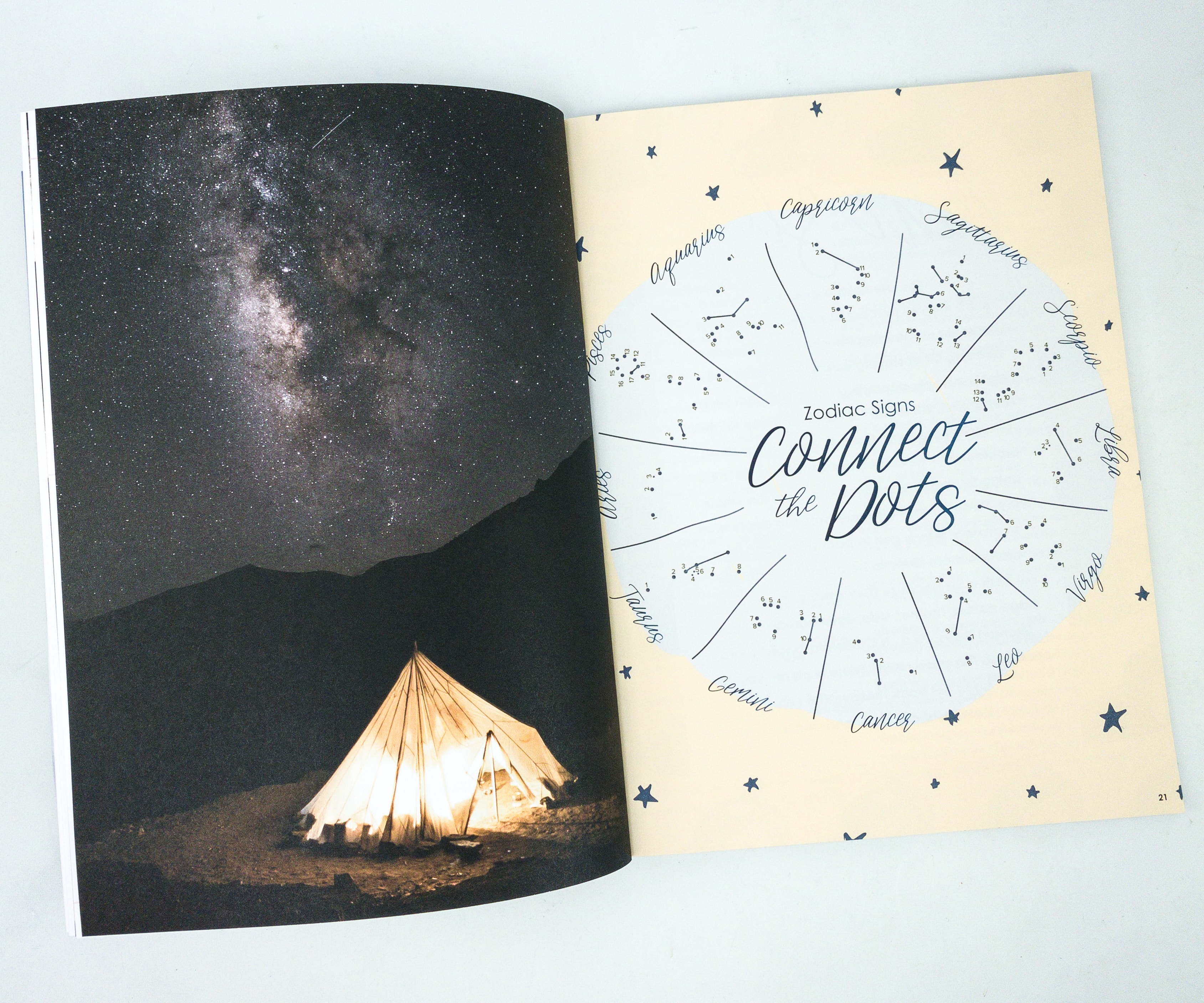 There's an image of the beautiful night sky and a well-lit tent under it, plus a Zodiac connect-the-dots on the other page.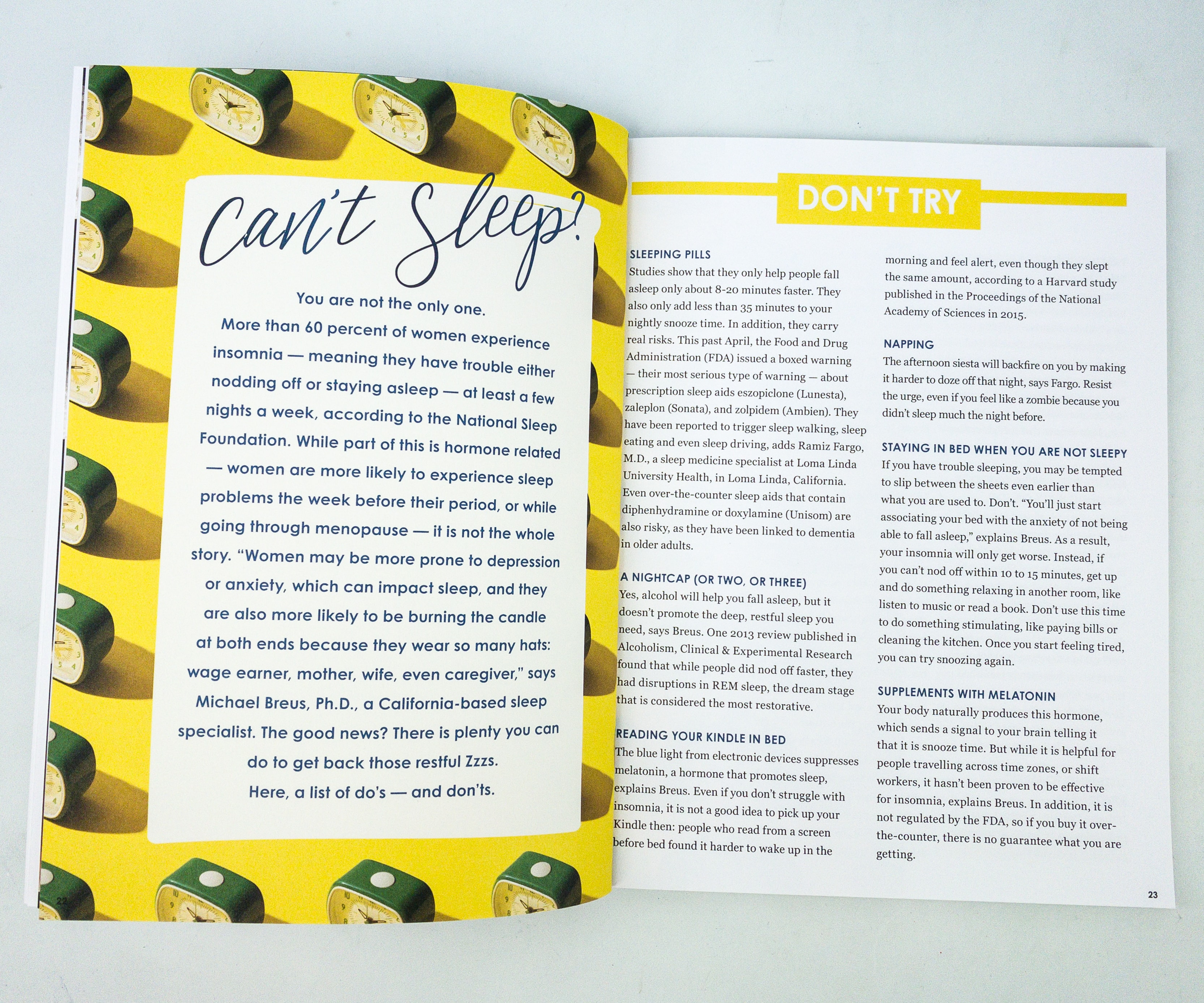 There's also a list of things that you shouldn't try or do before bedtime! On the next page, they also listed the things that you should do if you can't sleep!
Aside from items, there are also sleep apps that you can use to have that best sleep.
The magazine also came up with the list of hotels that are designed to help you fall asleep after long travels! Some of these hotels are Miraval Resort located in Arizona and Texas, The Benjamin and Equinox Hotel in New York City, Kimpton Lorien Hotel and Spa in Virginia, Ritz-Carlton also in Texas, and many more!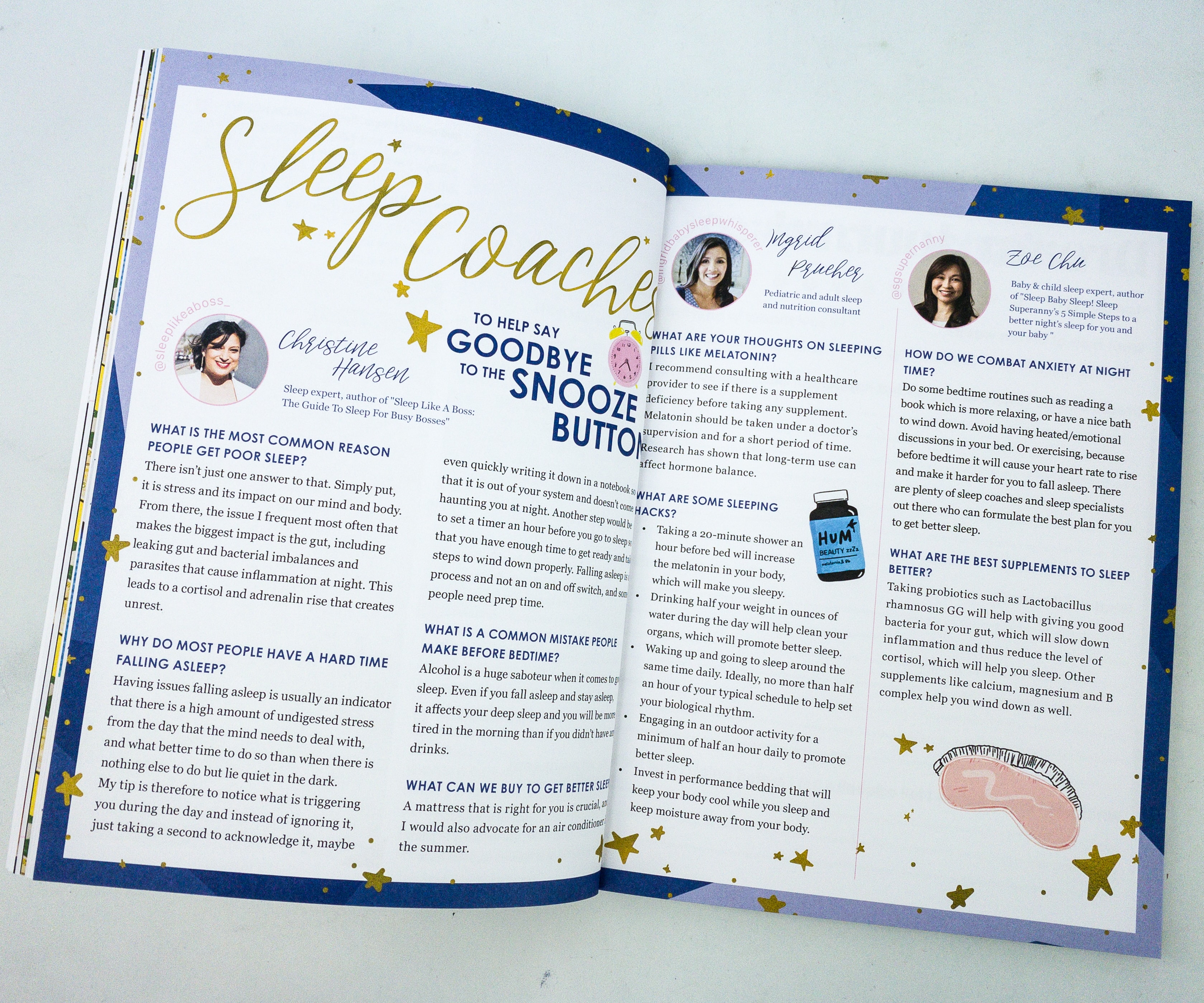 They even shared some professional advice from Sleep Coaches!
Another feature is a dream journal inside the magazine. It lists a few questions you can answer to get you started. They also provided more space in the following pages so you can describe and write about your dreams in detail.
There's a portion in the magazine that has some bookmarks that you can cut out!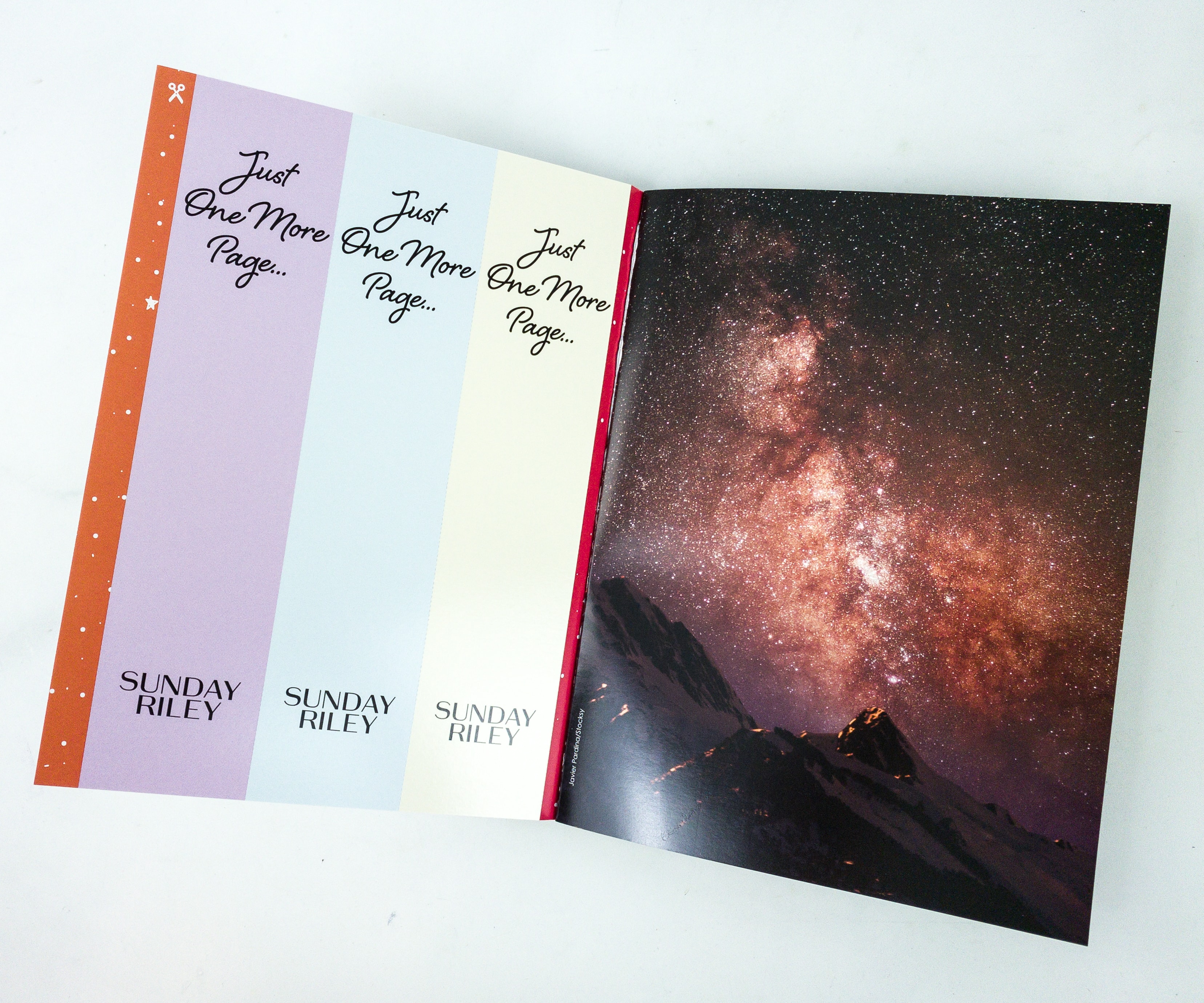 The phrase at the back definitely looks and sounds familiar!
Just one more page…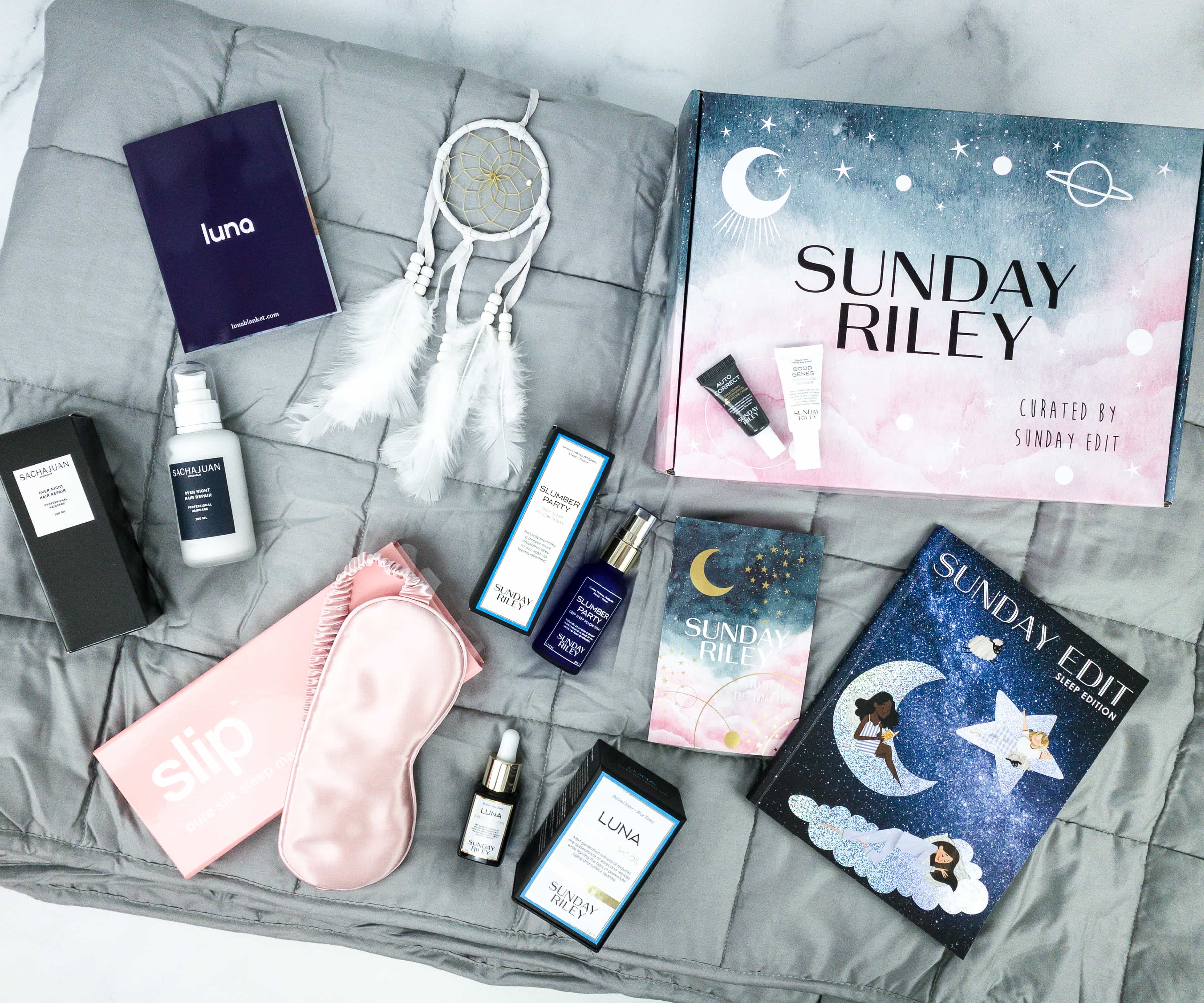 Everything in my box!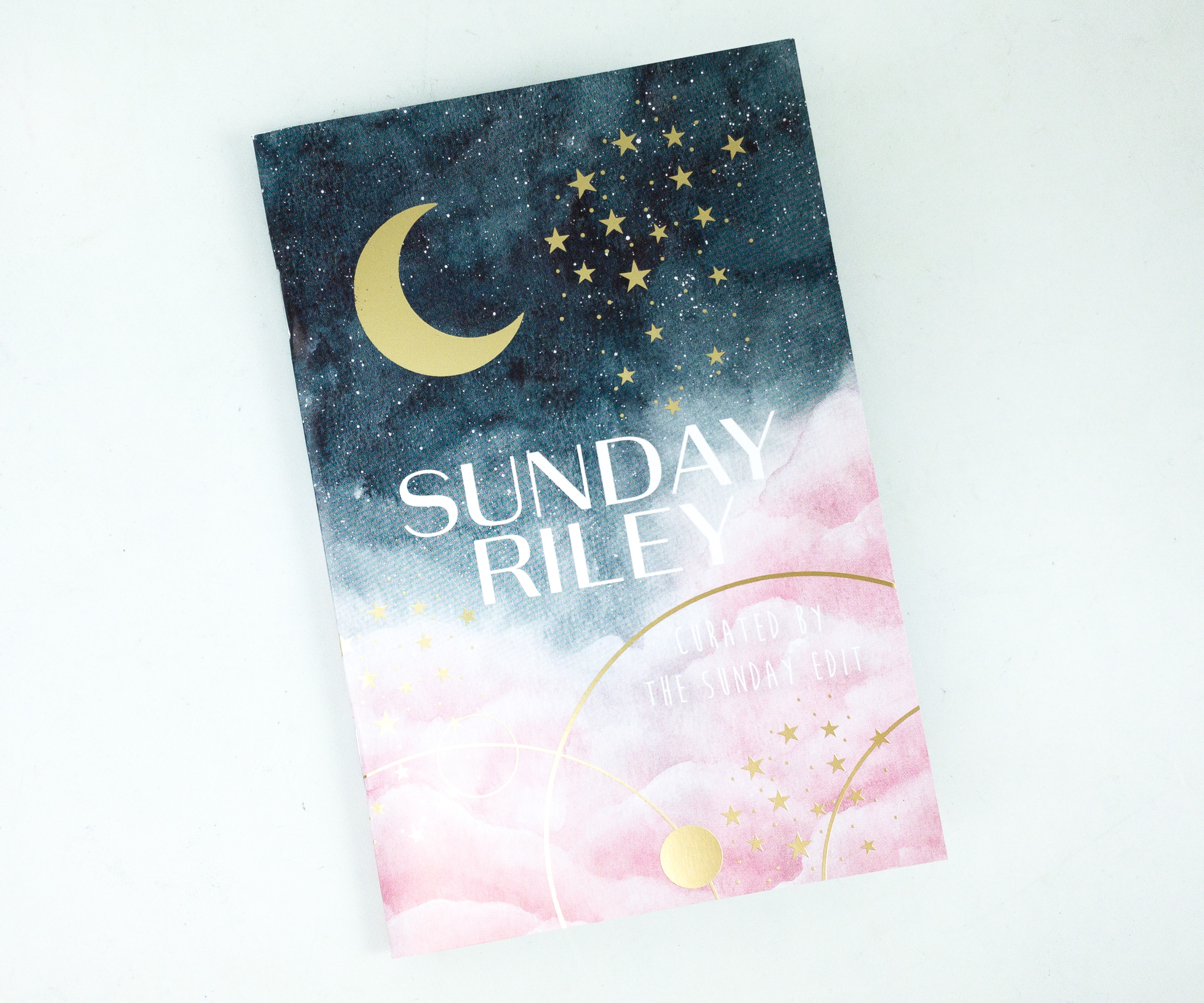 The booklet introduces us to all the products and items included in the box.
They encourage us to share the box photos on social media using #sundayslumber.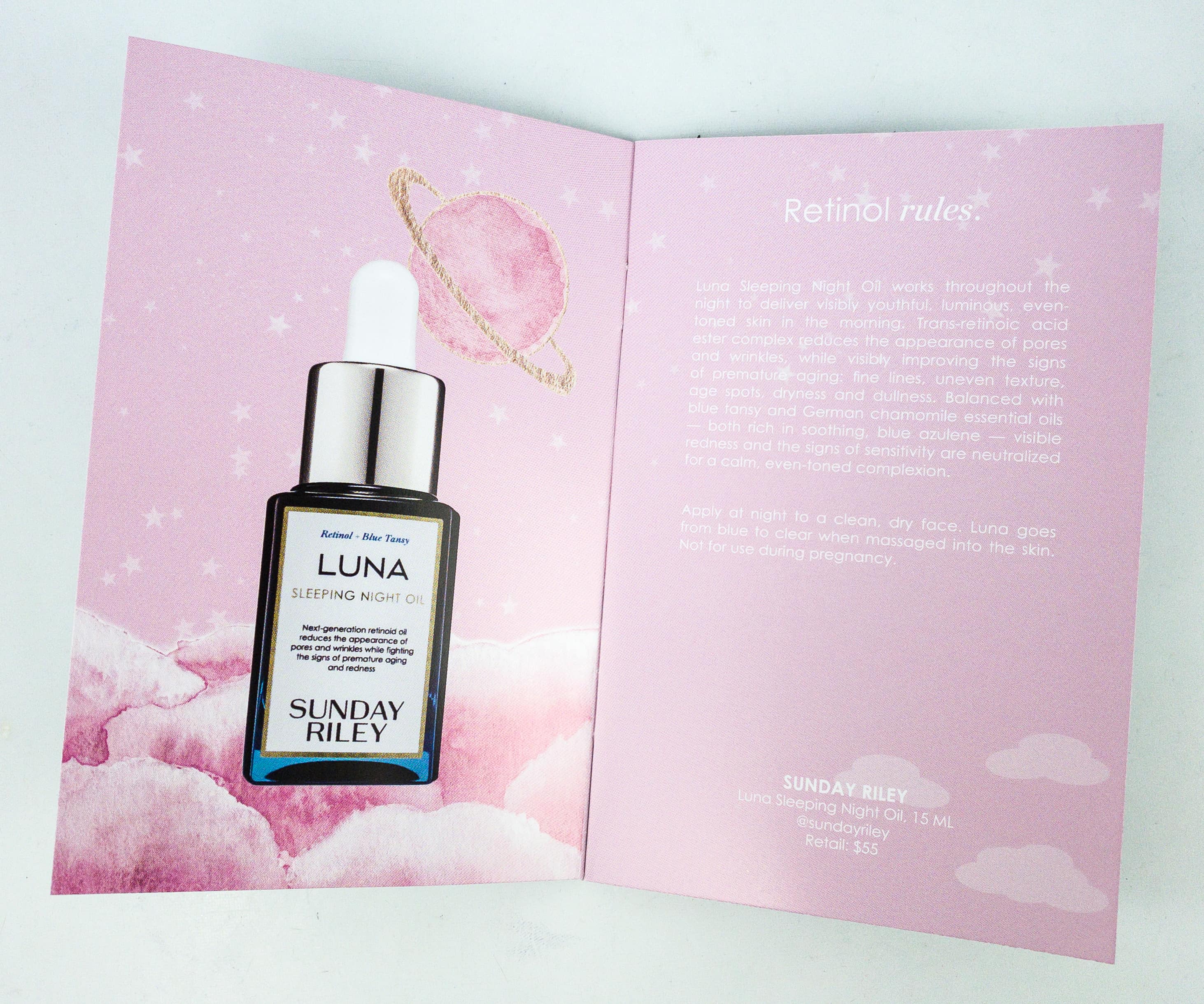 Sunday Riley Luna Sleeping Night Oil ($55) Since we are talking about sleep for this edition, I got a sleeping night oil! It's a retinoid oil that works in reducing the appearance of pores and wrinkles while you sleep. The formula also reduces redness and calms the skin.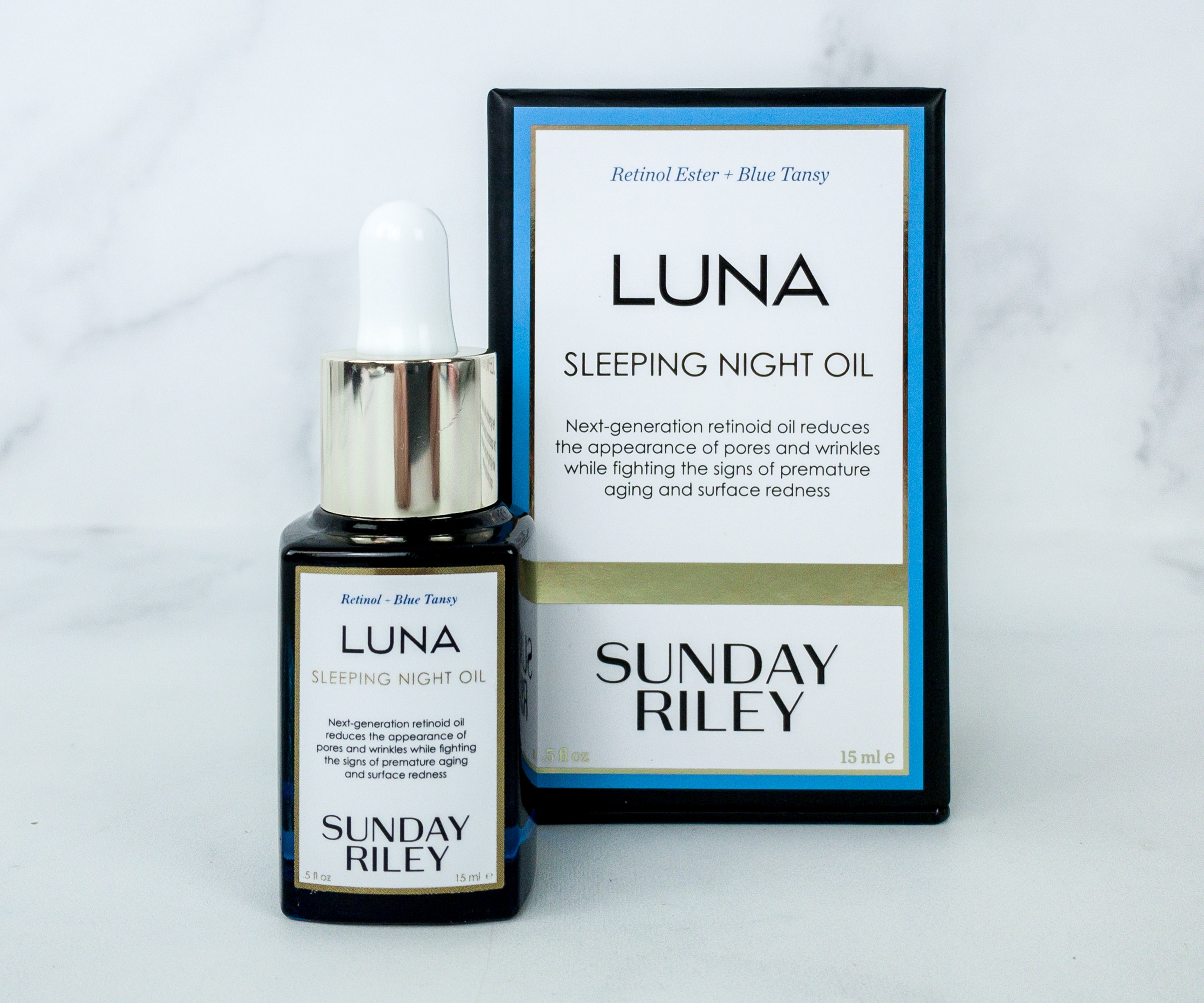 The oil contains trans-retinol ester which is gentler on the skin than the traditional retinol. Another key ingredient is blue tansy, a botanical ingredient rich in omega 3 which also gives the oil its blue hue.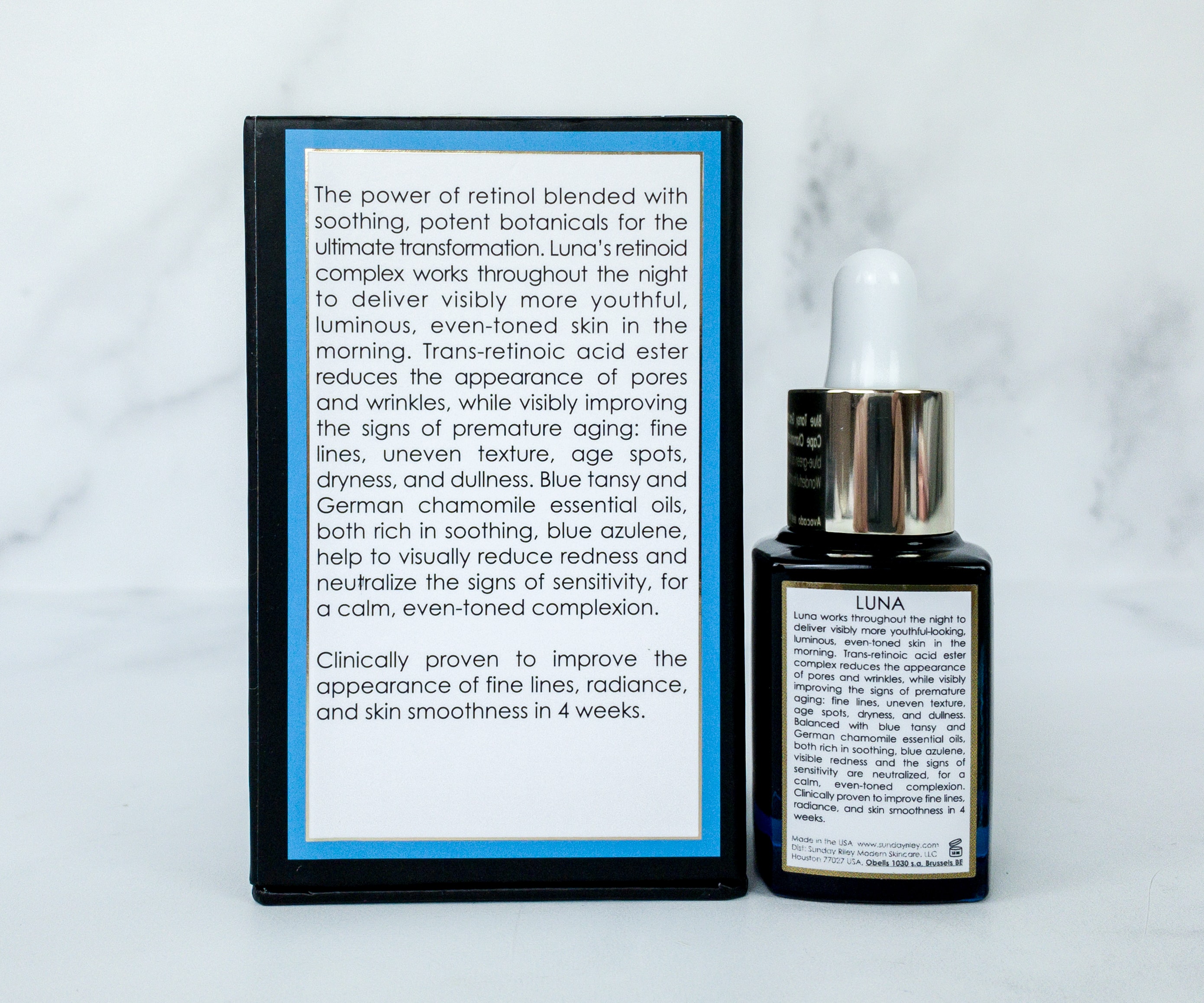 This is ideal for normal, dry, combination, and oily skin types. It absorbs well and there's no residue, so you don't have to worry about grease transferring to your pillow.
The oil works throughout the night to give you that youthful and bright glow in the morning. But like other skin care products, it takes consistent use to see significant results!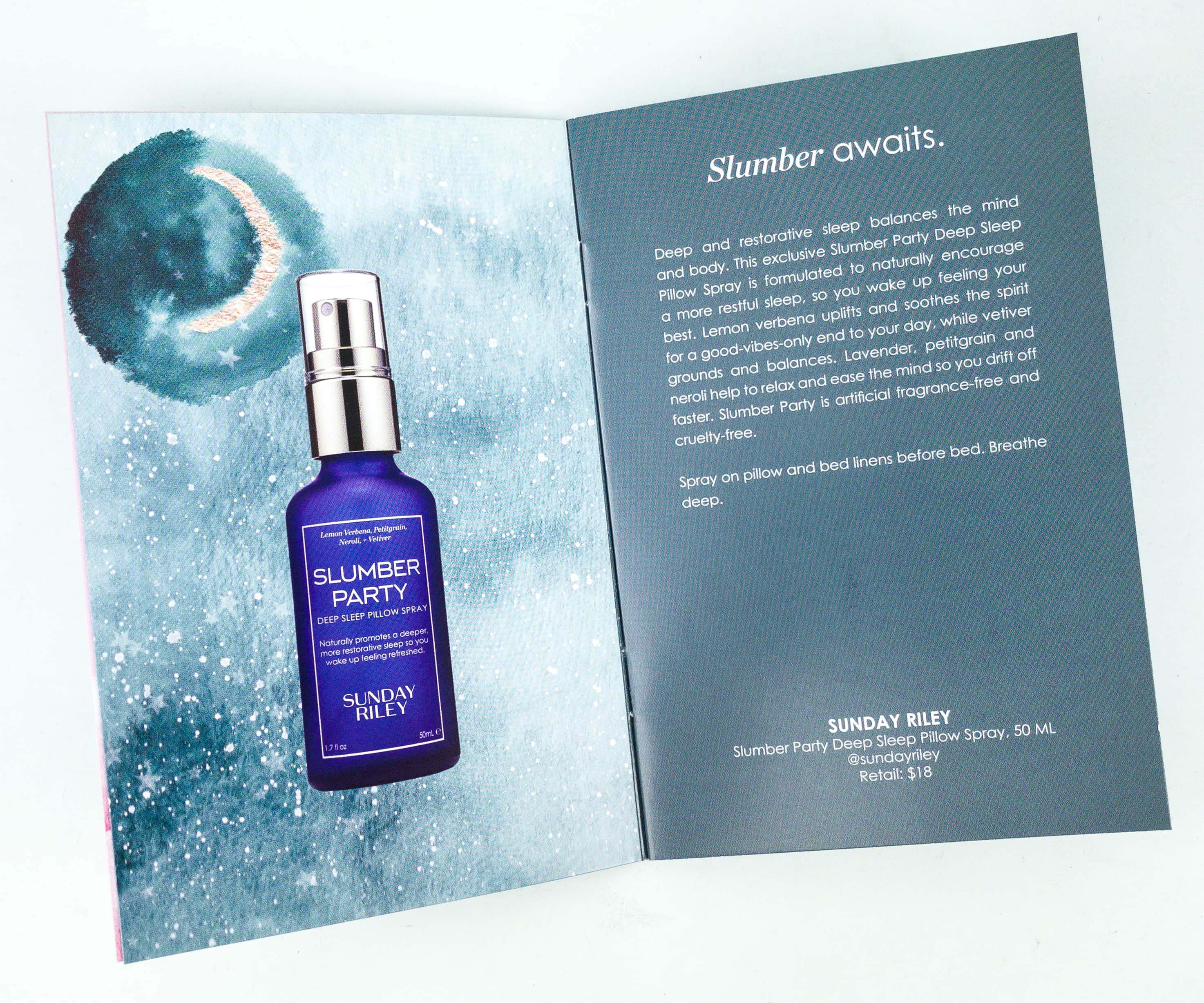 Sunday Riley Slumber Party Deep Sleep Pillow Spray 50 mL ($15) I'm was so excited to try this new Sunday Riley item and it didn't disappoint! It's a pillow spray formulated to help you fall asleep faster and easier. The scent is soothing, ideal to use whenever you want to slow down after a busy day. Just spray it on your pillows and bed linens, then relax and enjoy your sleep!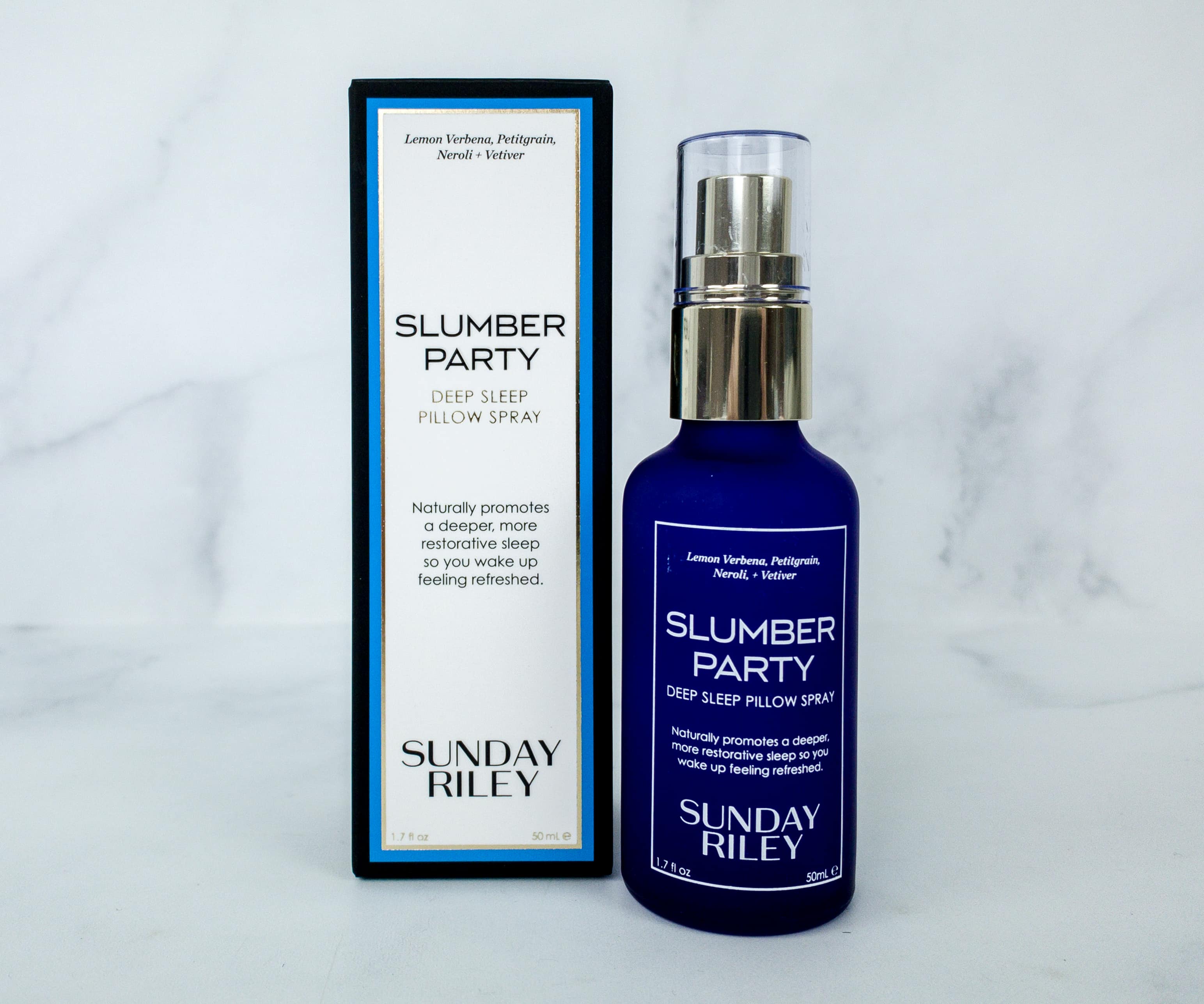 The spray has notes of lemon verbena, petitgrain, neroli, and vetiver. It smells great but it doesn't overwhelm and that's why it's ideal to use right before bedtime.
Of course, it doesn't make you fall asleep in just a spray, like magic. It's really more of a way to calm you down. I like it!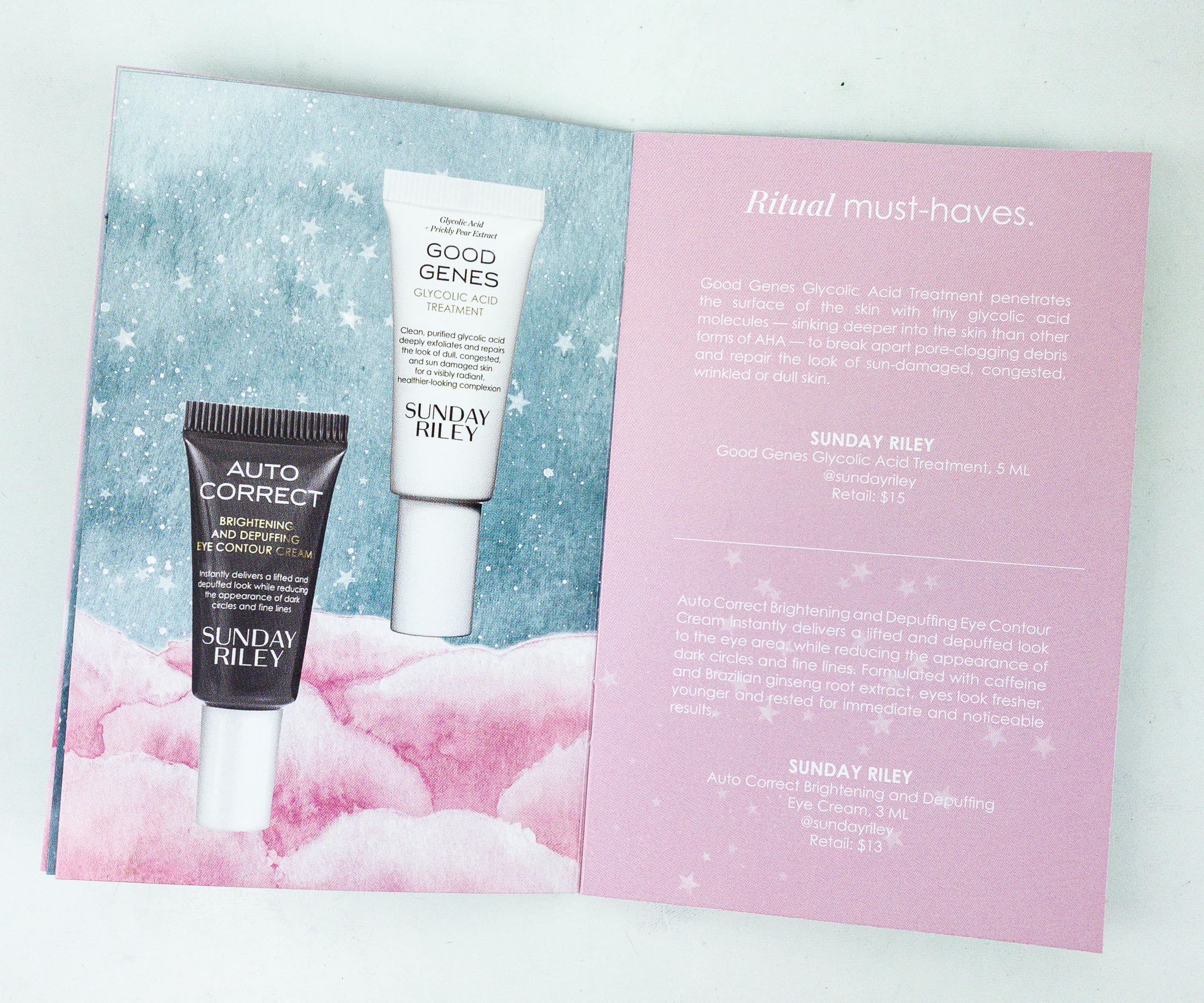 Sunday Riley Auto Correct Brightening and Depuffing Eye Contour Cream ($13)  The eye contour cream is great for normal, dry, combination, and oily skin.
Sunday Riley Good Genes Glycolic Acid Treatment ($15.80)The Glycolic Acid treatment also works for normal, dry, combination, and oily skin, and it's a real multi-tasking product!
The products are packed inside a bubble wrapped pouch.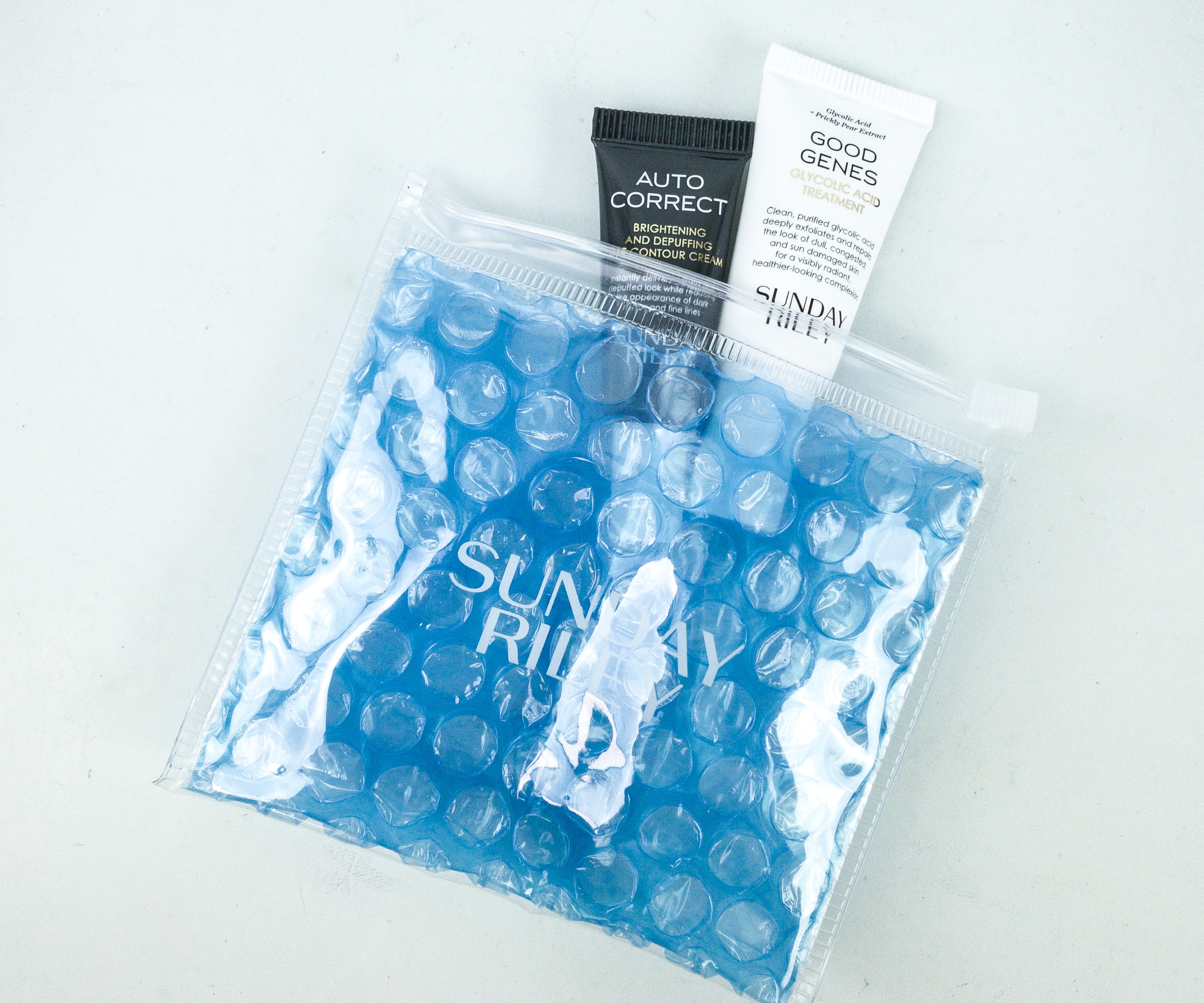 The pouch can be repurposed as packaging for accessories and other fragile items.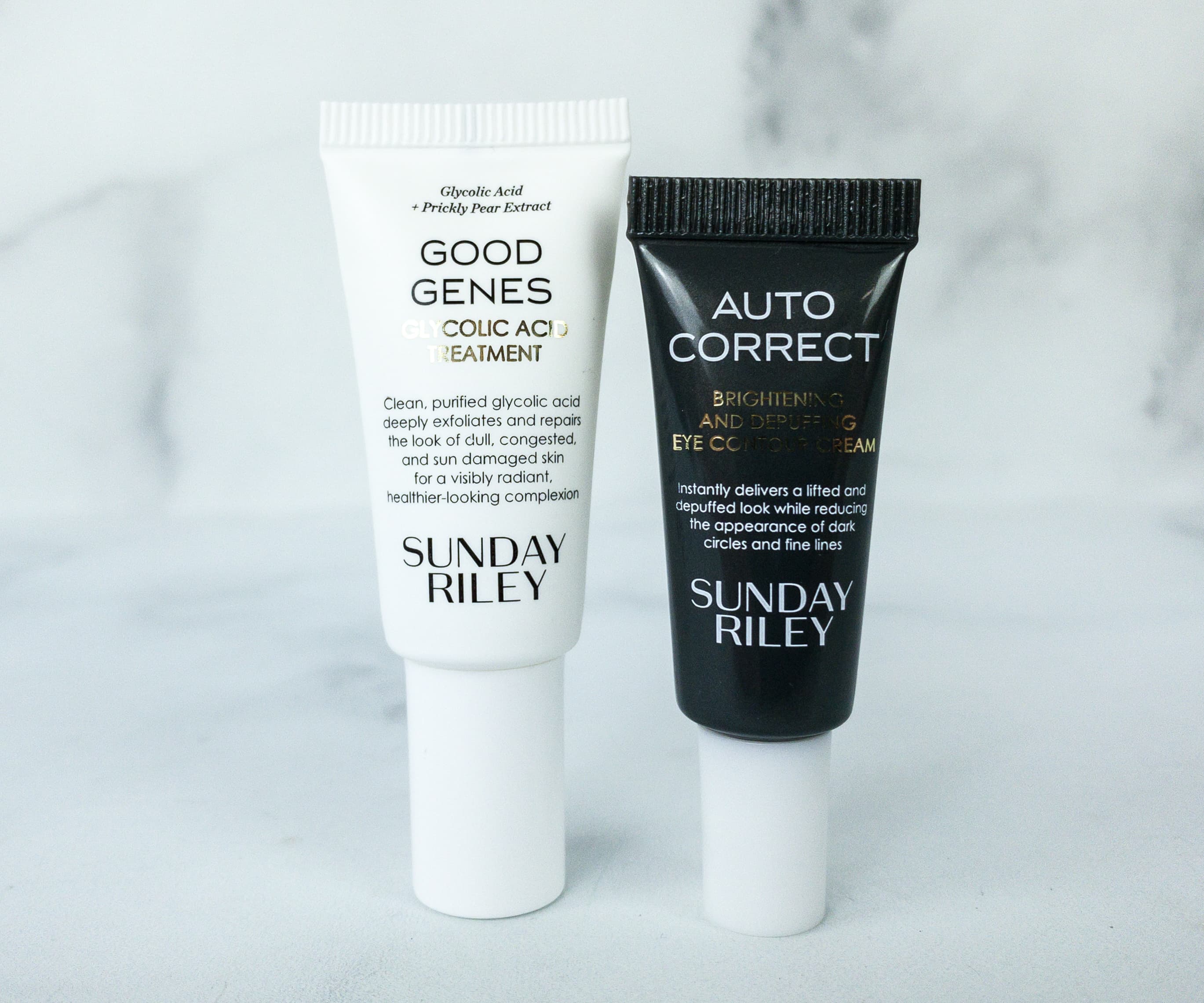 The eye cream has caffeine, acmella oleracea, and Brazilian Ginseng Root that eliminate dark circles, reduce puffiness, fine lines, and wrinkles around the eye area.
The serum contains purified lactic acid that hydrates and exfoliates the skin, licorice and lemongrass that brighten the appearance of dark spots and discolorations, and prickly pear extract that soothes the appearance of redness.
However, the Auto Correct worked only as a concealer that helps my bags look somewhat better, instead of hiding them. Still, it spreads easily and has an herbal scent.
The serum's formula exfoliates the skin as it minimizes fine lines, wrinkles, and dark spots. a little amount of this product goes a long way.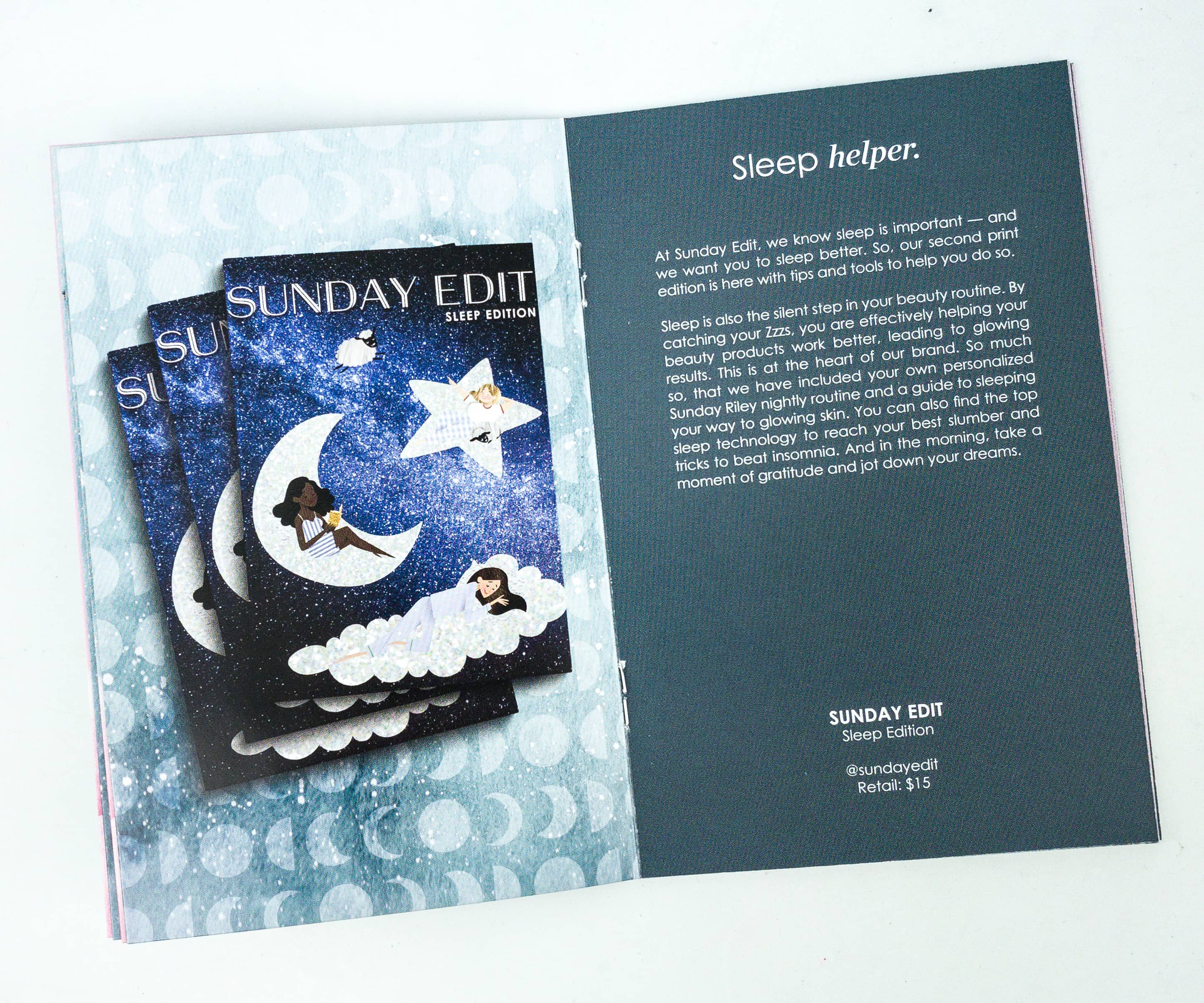 Sunday Edit Sleep Edition Guide ($15) I also got this Sunday Edit Sleep Edition that can help me get better sleep and help my overnight products work well while I'm in a deep slumber!
I love the artwork of this edition, it made me want to go to bed now!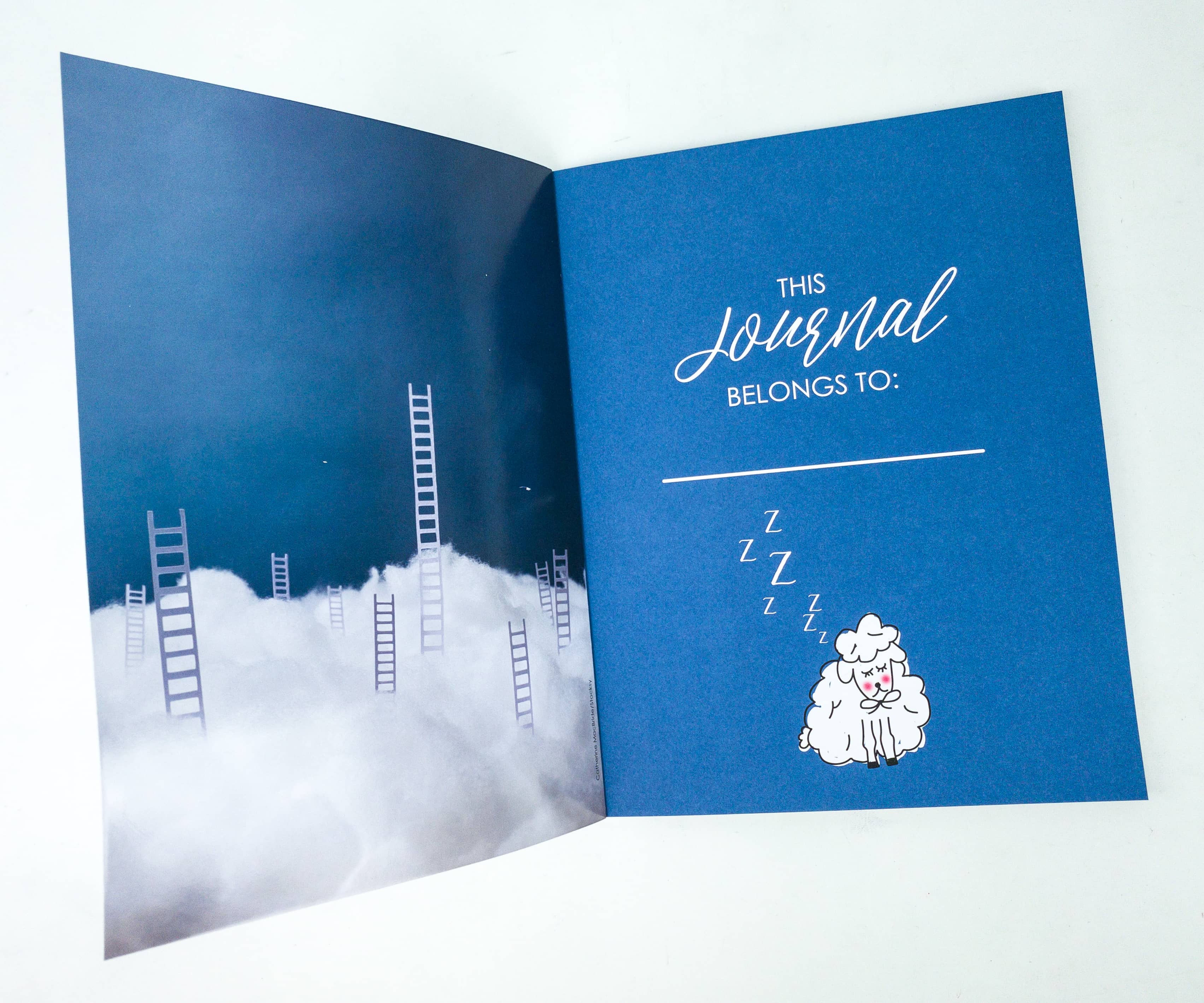 You can also personalize this by placing your name on this page. The booklet contains tips, tools, and even apps to help you achieve that relaxing and deep sleep that will definitely make you feel energetic and refreshed when you wake up the following day!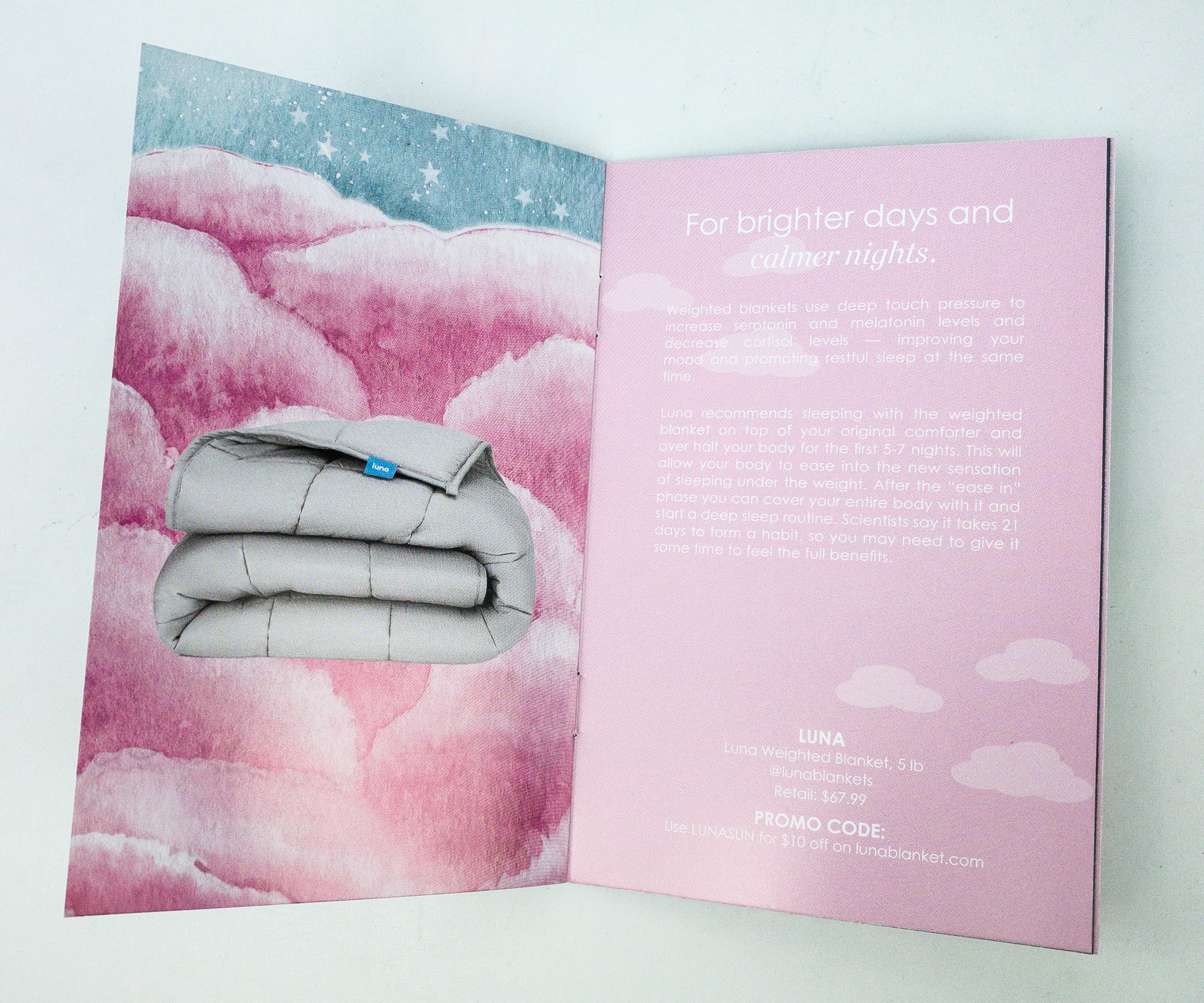 Luna Weighted Blanket ($49.99) Aside from amazing products to help my skin look younger and glowing, I also got a weighted blanket so I can doze off comfortably during the night!
The blanket arrived with its own bag.
It also came with a booklet that contains pros and cons in using the weighted blanket.

It is made with 100% organic cotton which makes it light and soft. They also filled it with odorless, non-toxic, and hypoallergenic premium-grade glass beads that are woven in the blanket's fibers.
Weighted blankets are suggested for use because they use deep pressure stimulation (DPS) that provides an overall sense of calm.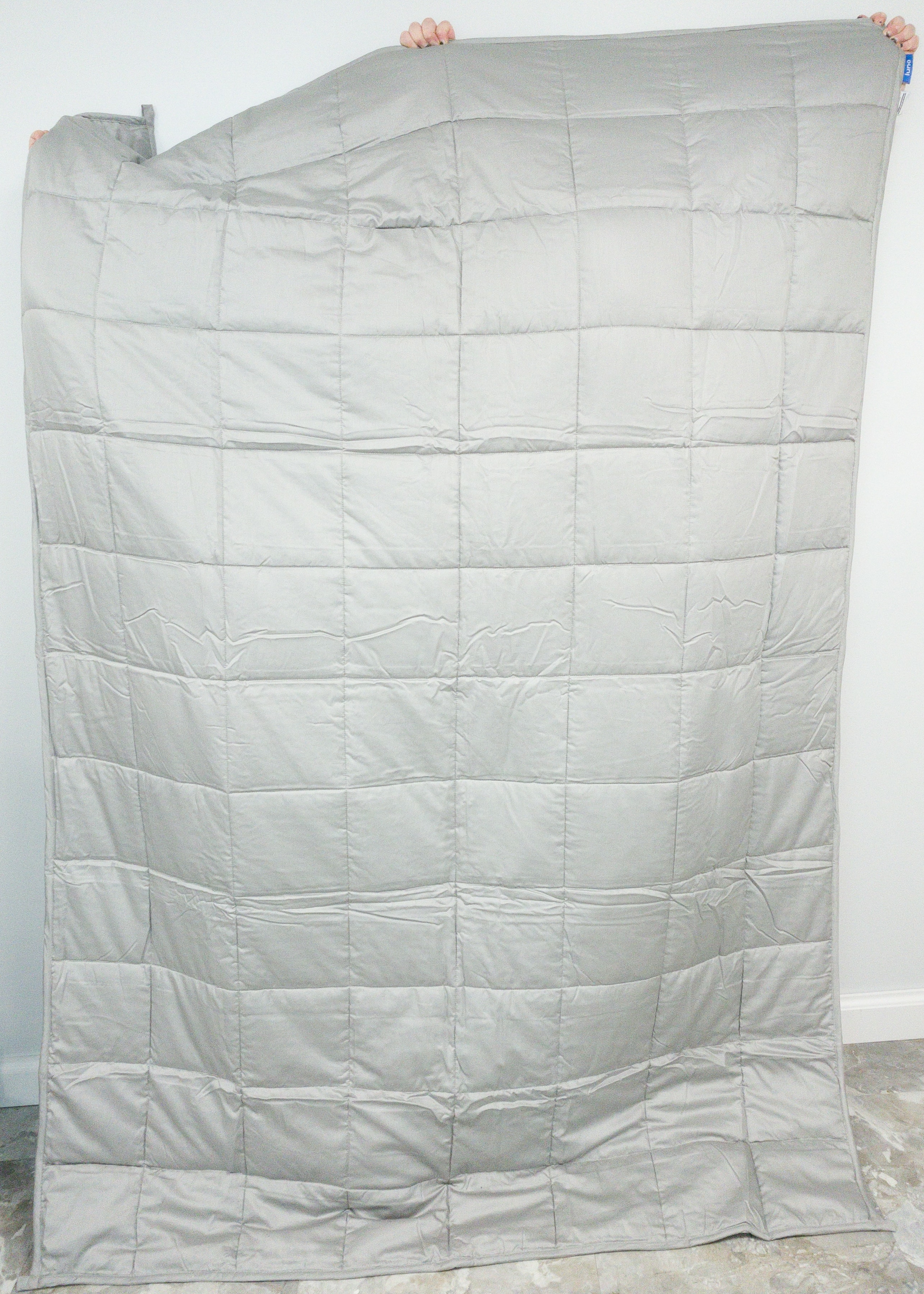 It's large enough to cover your body during your good night's sleep. The blanket also features a cool cotton outer shell and the right amount of cooling filling. So comfy and heavy. Total bliss!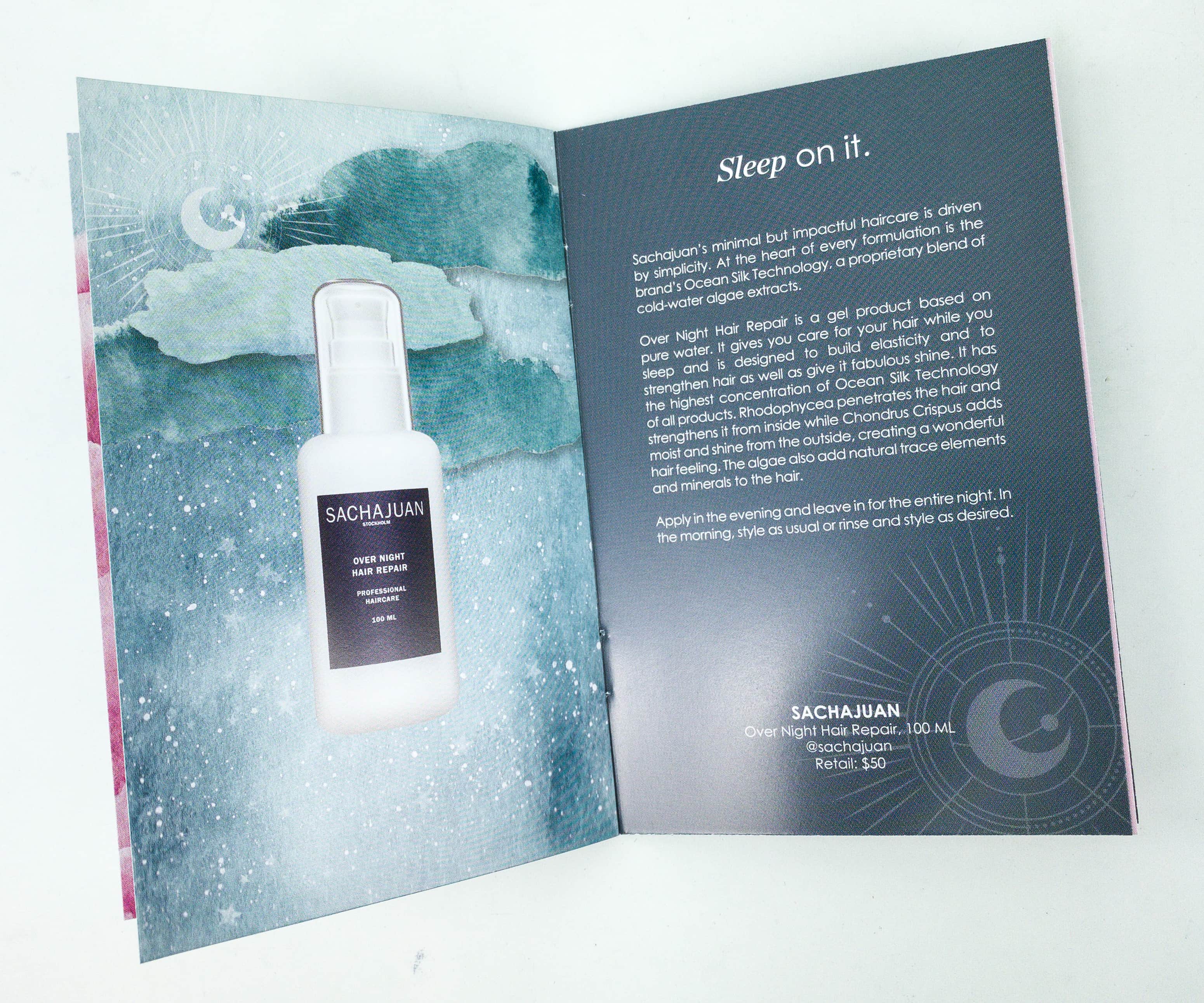 Sachajuan Over Night Hair Repair ($50) It's a gel product based on pure water, which helps care for the hair while you sleep by building elasticity, strength, and shine to it.
It has the highest concentration of Ocean Silk Technology and algae's of Rhodophycea that penetrates the hair and strengthens is from the inside, while Chondrus Crispus adds moist and shine from the outside.
To use the product, clean the hair first then apply it starting from the lengths and leave in for the entire night. There's also no need to rinse off in the morning, just style as usual, or if you want you can also rinse and style, it will all depend on how you're feeling about your hair (and yourself as well).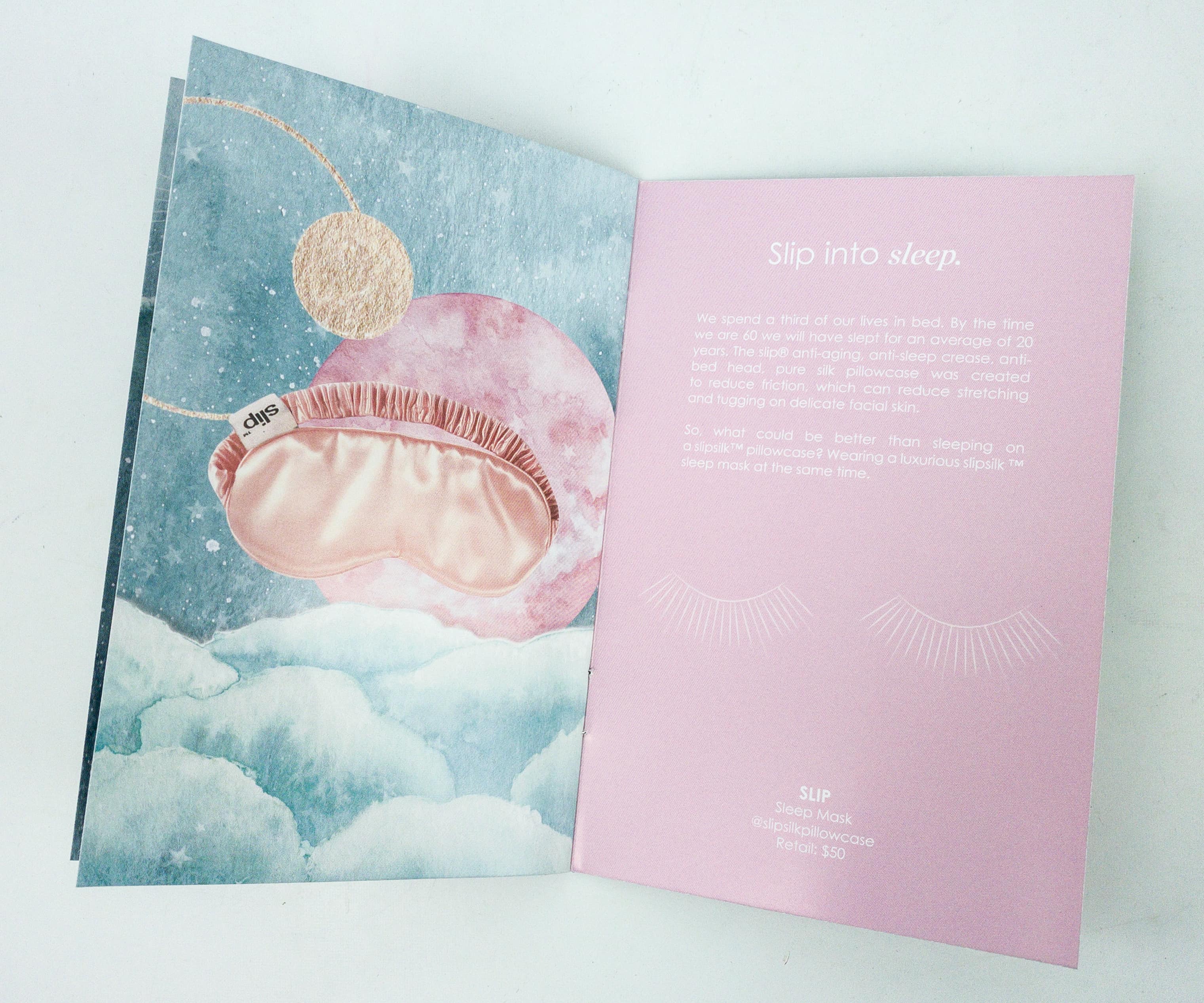 Slip Silk Sleep Mask ($50) Sleep masks are really helpful especially when you are sleeping in a well-lit room, and it also helps with some of your skin concerns.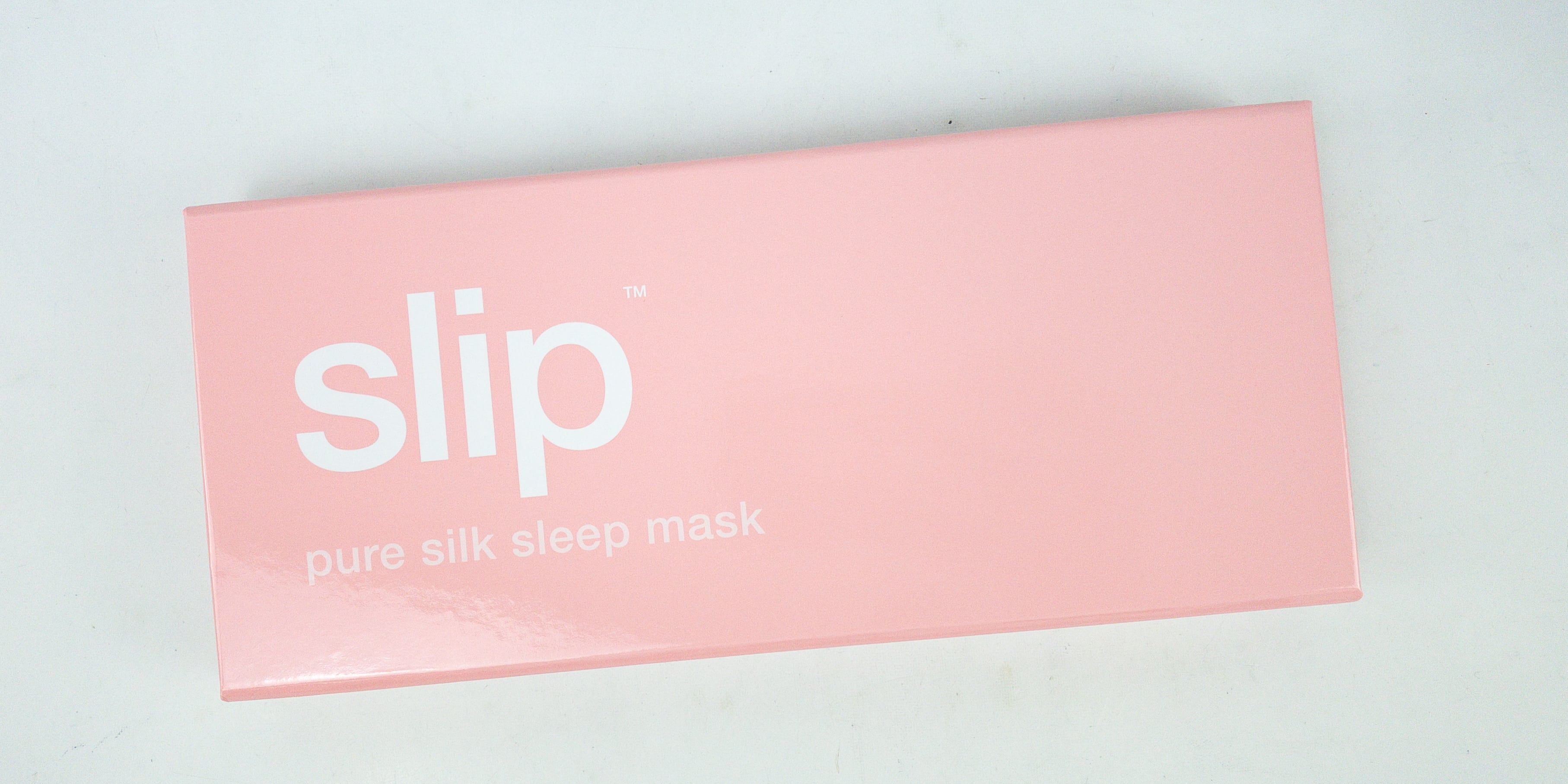 The sleep mask was packed in a chic pink box.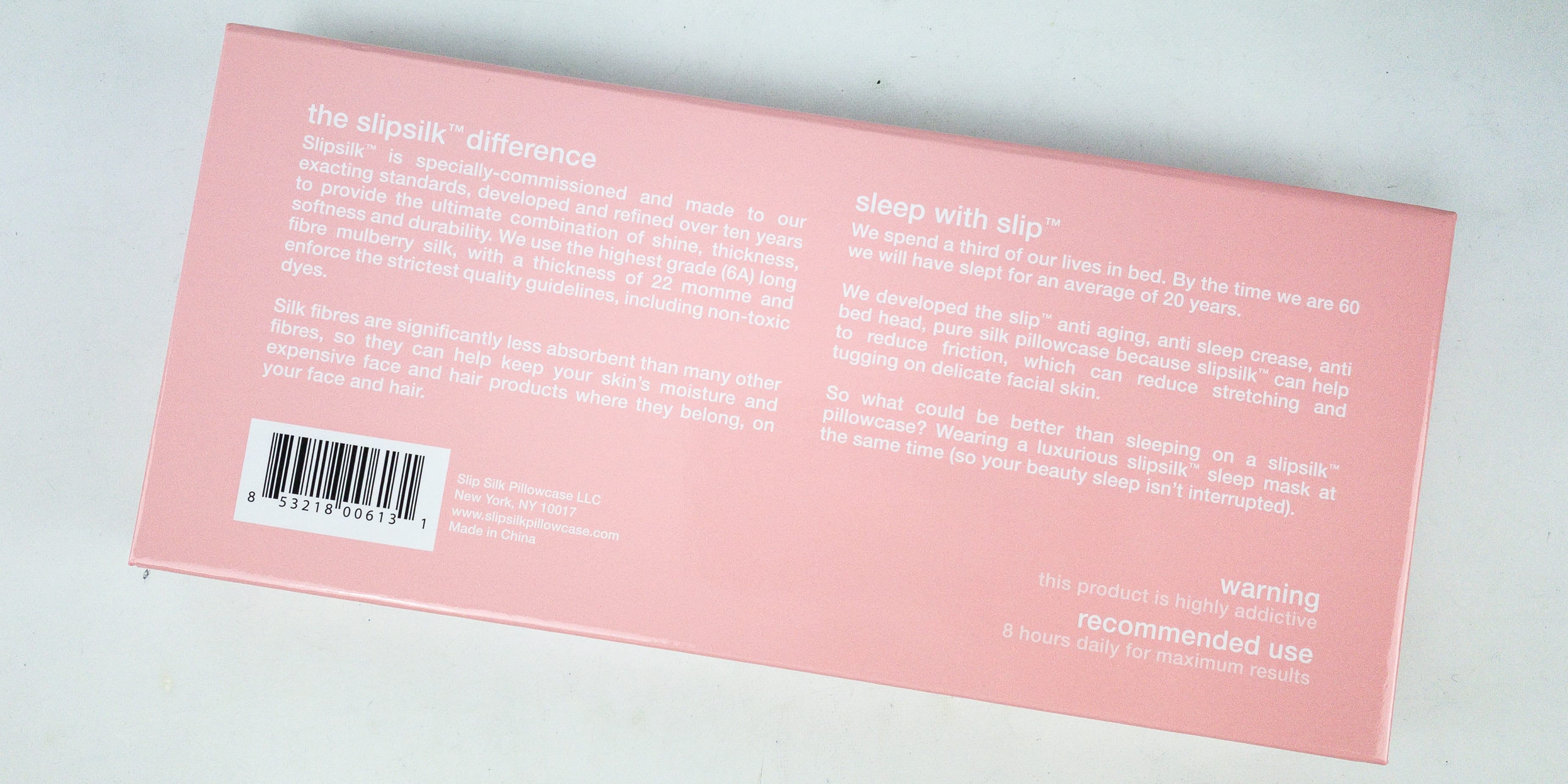 The back of the box provided us more information about the product and explained what a Slipsilk™ is.
Slipsilk™ is specially-commissioned and made to our exacting standards, developed and refined over ten years to provide the ultimate combination of shine, thickness, softness and durability. We use the highest grade (6A) long fibre mulberry silk, with a thickness of 22 momme and enforce the strictest quality guidelines, including non-toxic dyes.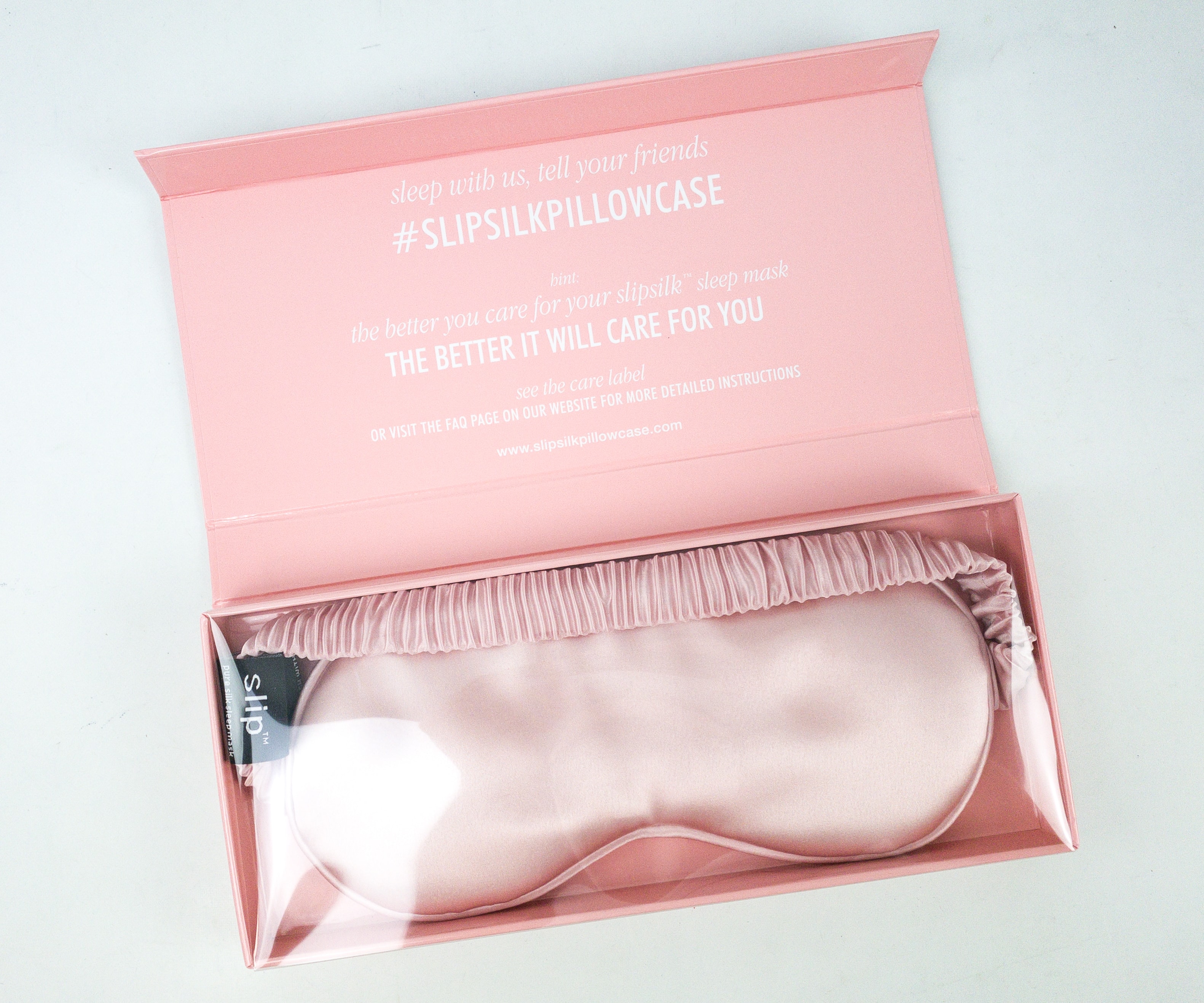 There it is! This beautiful silk mask is now one of the most luxurious eye masks I have!
I could really feel how smooth and soft it is when worn. The strap is elastic and it's so comfortable!
The mask also has a pure silk filler and an internal liner, keeping it plush and snuggly!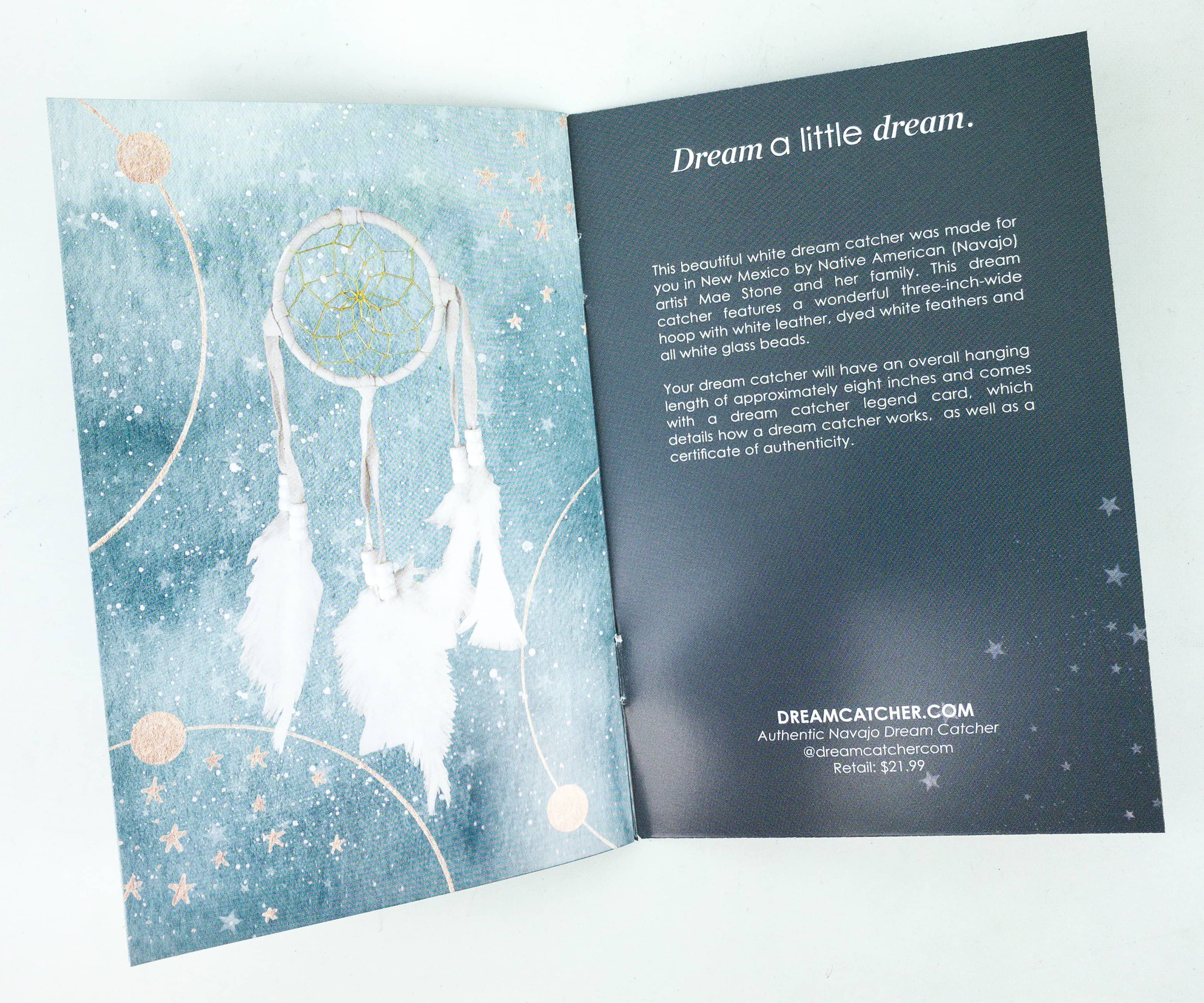 Dreamcatcher.com Dream Catcher by Mae Stone ($21) The last item is still greatly related to the theme, but it's not a skincare item nor a lifestyle item… it's a beautiful dream catcher!

The dream catcher is placed inside a pink organza pouch.

There's a card included in the package as well, with a dream catcher illustrated on it.
The back tells us about the origin and legend of this accessory!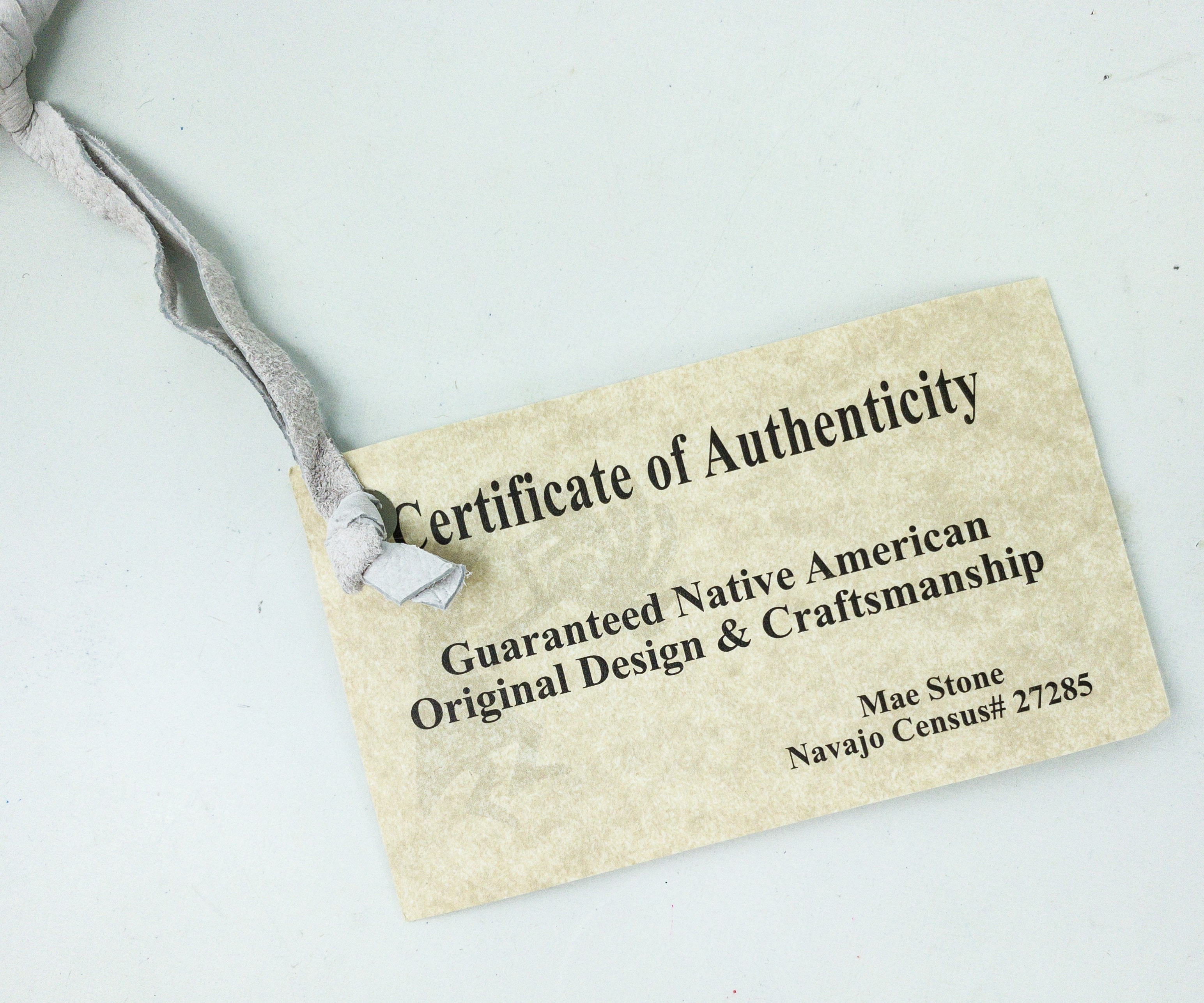 It even came with a certificate of authenticity, which proves that it's guaranteed Native American, and original design and craftsmanship.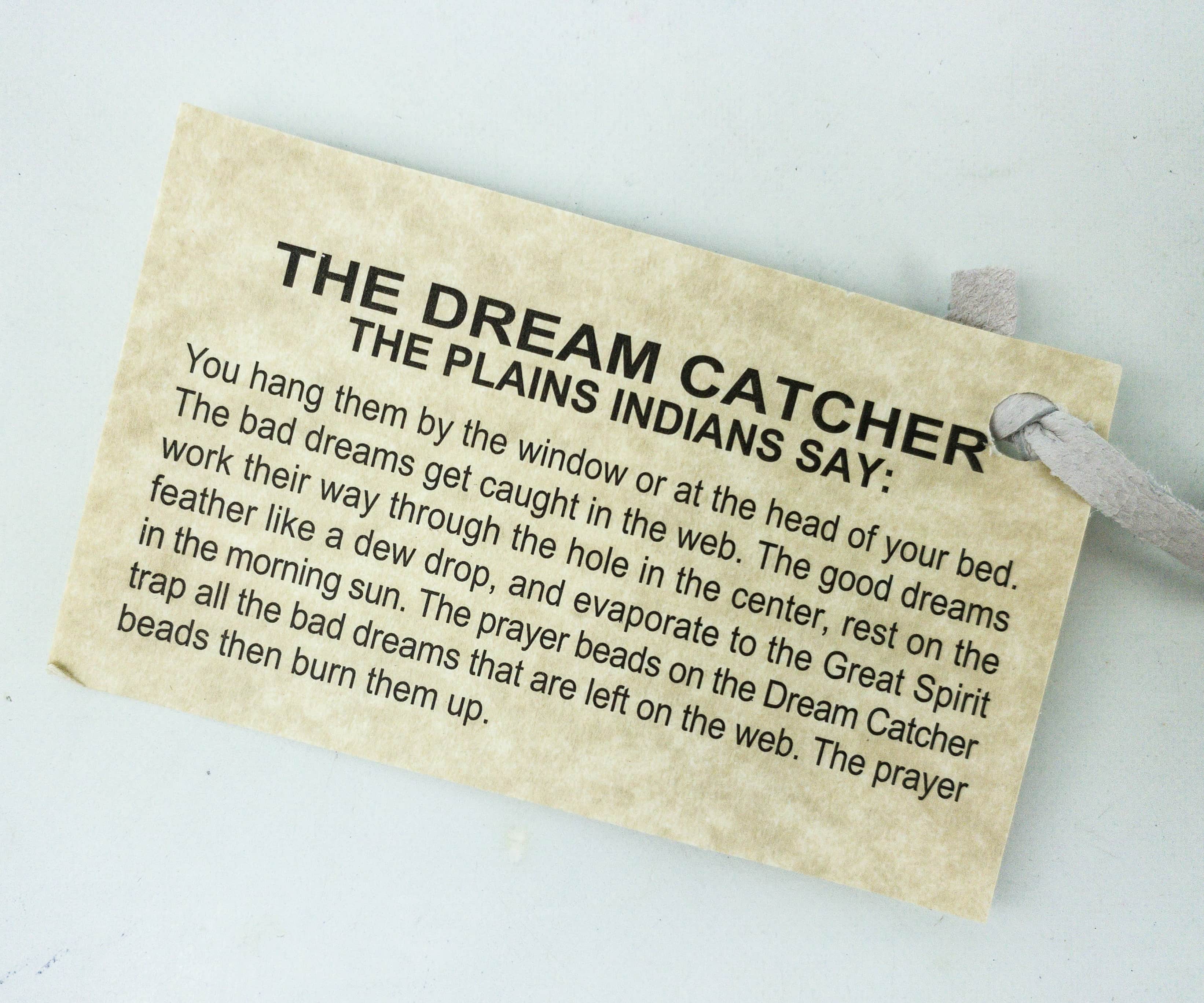 The back of the authenticity tag lists down ways on how to use it effectively.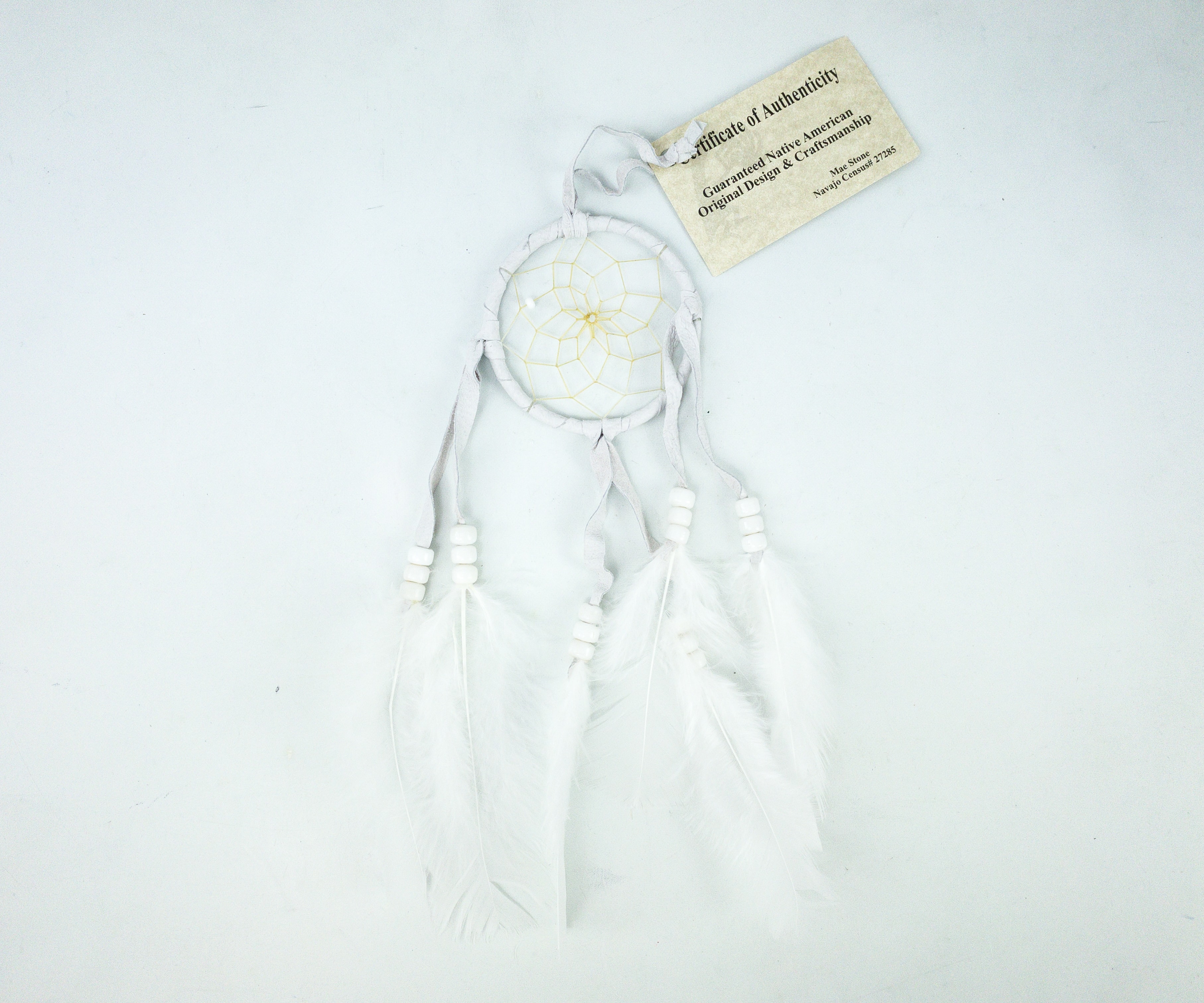 Our dream catcher is a white one, with the hoop covered in white and yellow thread formed a web at the center of the hoop. They used white ribbons, beads, and feathers to serve as its tails, which are actually considered sacred items.

This is usually hung above the bed to protect people from having bad dreams and from evil spirits while they sleep.

We placed it on top of the weighted blanket, as we're preparing to hang it on top of the bed.
It is believed that the spider web design of the dream catcher would allow good dreams to pass through and float down the hanging beads and feathers.
The Sunday Riley Box doesn't disappoint when it comes to fun and useful items. I love the theme for this month because it's all about SLEEP! All the stuff that I got from this box will definitely help me to get some good shut-eye, especially on restless days. I love the weighted blanket paired with the sleep mask! Those are real bedtime essentials and who would have ever thought we'd receive a weighted blanket in a subscription box?! I also love the deep sleep spray, it's really calming so I like spritzing it on my pillow and bed linen.  The Sunday Edit is a big help as well because it's jampacked with useful advice. Of course, it's not a Sunday Riley Box without their amazing skincare products. The oil, eye cream, and serum they sent all work with my skin type so I'm really happy. Again, I love this box and I can't wait for the next one, I'm sure they will include a bunch of amazing products in it as well!
What do you think of this quarter's Sunday Riley box?