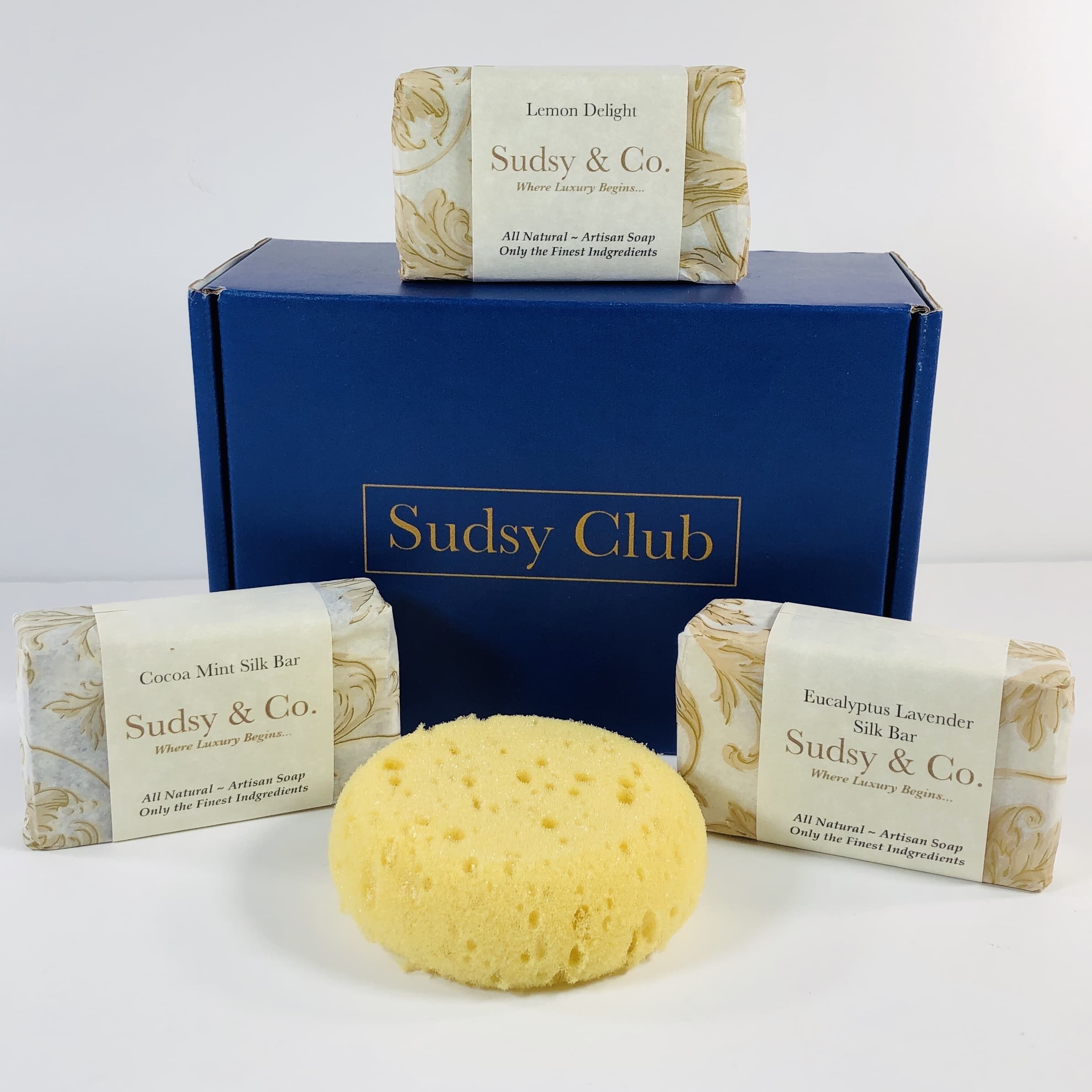 Sudsy Club has a Black Friday deal!
Save 25% for Black Friday! Use coupon code BF25 at checkout. Ends 11/30.
Check out all our Sudsy Club reviews to find out more about this subscription box!
Sudsy Club is a bi-monthly all-natural artisan soap subscription box. Each box will have 3 artisan soaps plus a bonus item and free shipping. Sudsy Club ships in February, April, June, August, October, and December. If you order in an odd month your box will start in the next month.
All of the ingredients in our soaps come from natural plant-based sources such as olive oil, shea butter, and coconut oil.  We never use artificial dyes, synthetic fragrances, preservatives, or detergents in any of our soaps. Many handmade soap companies add brightly colored dyes and artificial fragrances to their soaps. At Sudsy Club, we let the natural scents of the oils and butters enhance the soap with things such as herbs, essential oils and clays.

Visit Sudsy Club to get this deal!