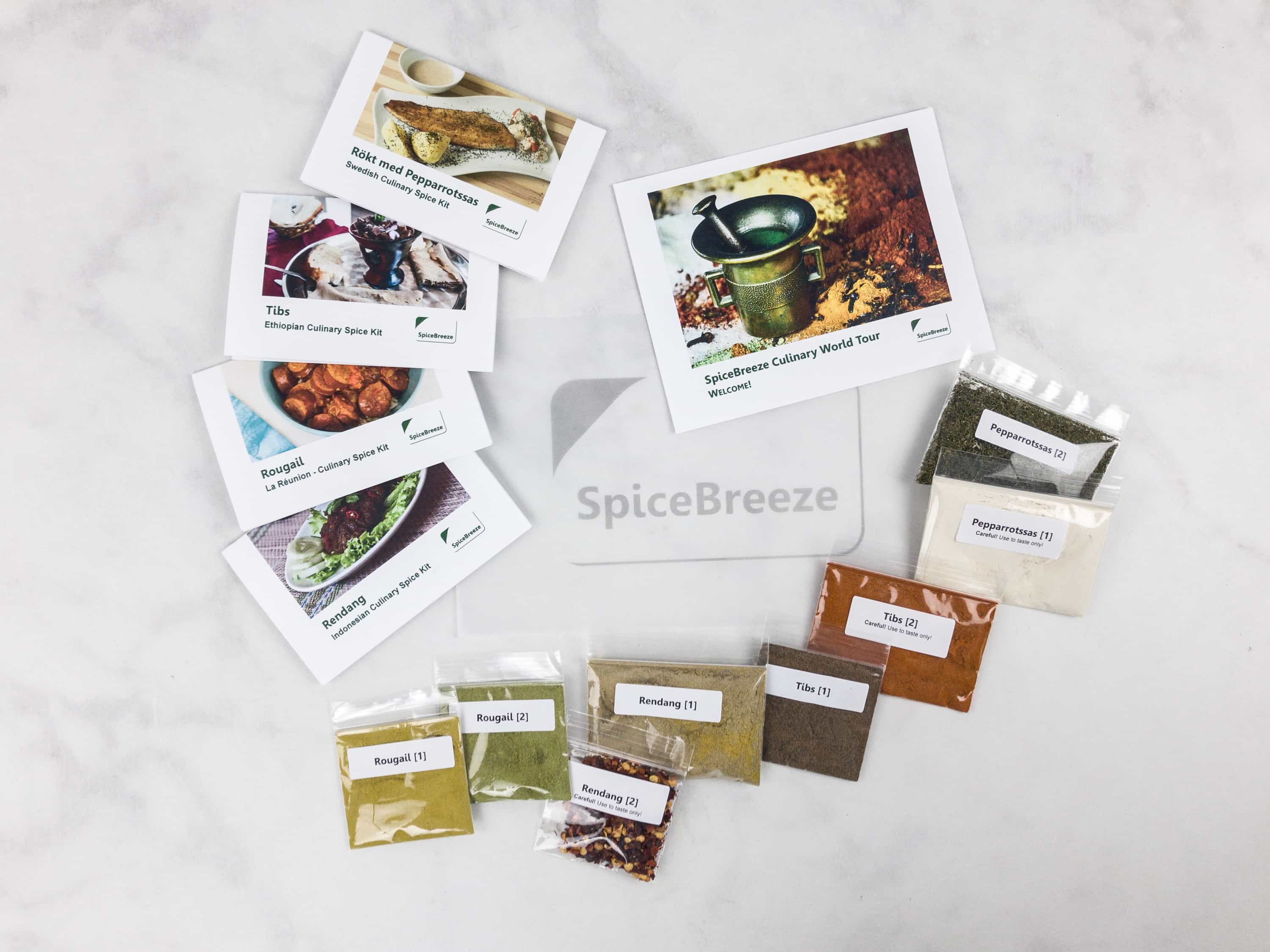 SpiceBreeze has a Cyber Monday deal!
Save 30% for Cyber Monday! Use coupon code UNBOX30 at checkout.
Check out all our SpiceBreeze reviews to find out more about this subscription box!
SpiceBreeze is a monthly spice subscription that sends you 2 to 4 global recipes each month. Each kit comes with a simple global recipe and the required spices, freshly ground and pre-portioned in little pouches. Spice Breeze boxes provide you with spice blends that are pure and free of artificial flavors or other additives. If the recipe calls for sugar, they will send it in a separate bag. Most of their spices are organic.

Visit SpiceBreeze to get this deal!