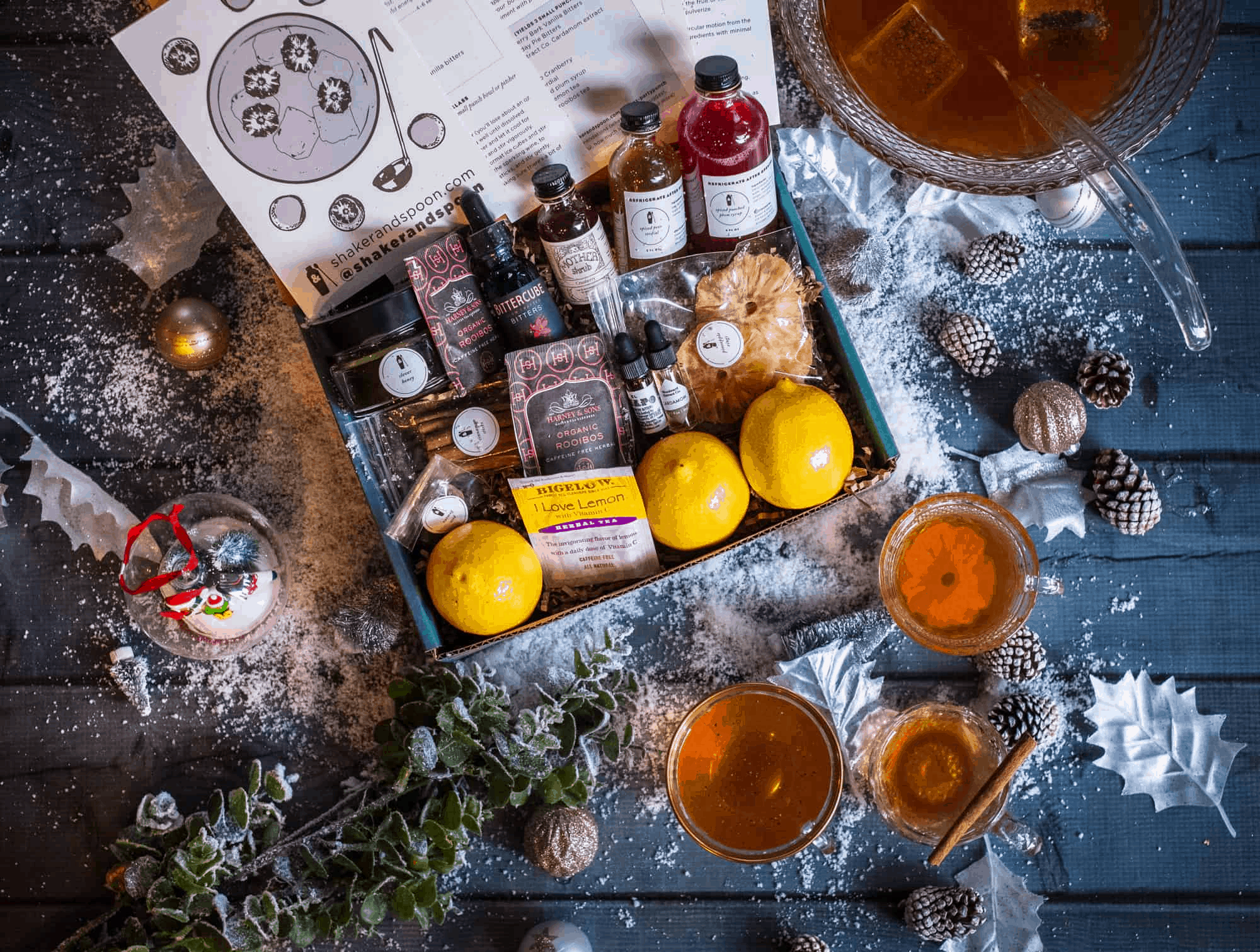 Shaker & Spoon Cocktail Club has a Black Friday 2019 Deal!
Get your first month FREE on a 6- or 12-month subscription! Use coupon code HELLOBF. Expires 12/3
Shaker & Spoon Cocktail Club is a monthly cocktail mixers, recipes, tools, and ingredients subscription box! See our Shaker & Spoon reviews to find out more!
Each month you'll get 3 unique recipes by top bartenders + everything you need to make 12 drinks (4 from each recipe) other than the liquor—syrups, bitters, mixers, garnishes & more. You'll be exposed to new flavors & combos, and look at your liquor cabinet in a whole new way. Subscribe today & be your own bartender + the tastemaker in your circle!
Here's the spoilers for the next box:
The tablescape is set in festive fashion, the lighting and music are at perfect mood-warming levels, and the serving vessel and accessories are ready for a batch of crowd-pleasing drinks that pack a certain . . . what's the word?

Party Punch: Bourbon & Bubbles is making its way through the workshop to arrive right on time for your upcoming schedule of holiday celebrations. With rich, oaky bourbon and effervescent sparkling wine as their foundation, the three classy and nuanced concoctions soar from there, taking punch's traditional five segments of flavor and expanding on them in delightfully surprising ways.

Subscribe now through November 30th to get yours—shipping the week of December 2nd!