POPSUGAR Must Have Box is a quarterly lifestyle subscription box! You'll receive items from a mix of categories like beauty, home, accessories, and jewelry. The quarterly POPSUGAR subscription is $75 per season, with over $250 of products.
DEAL: Save $20 on your first box with this link and coupon code MSA20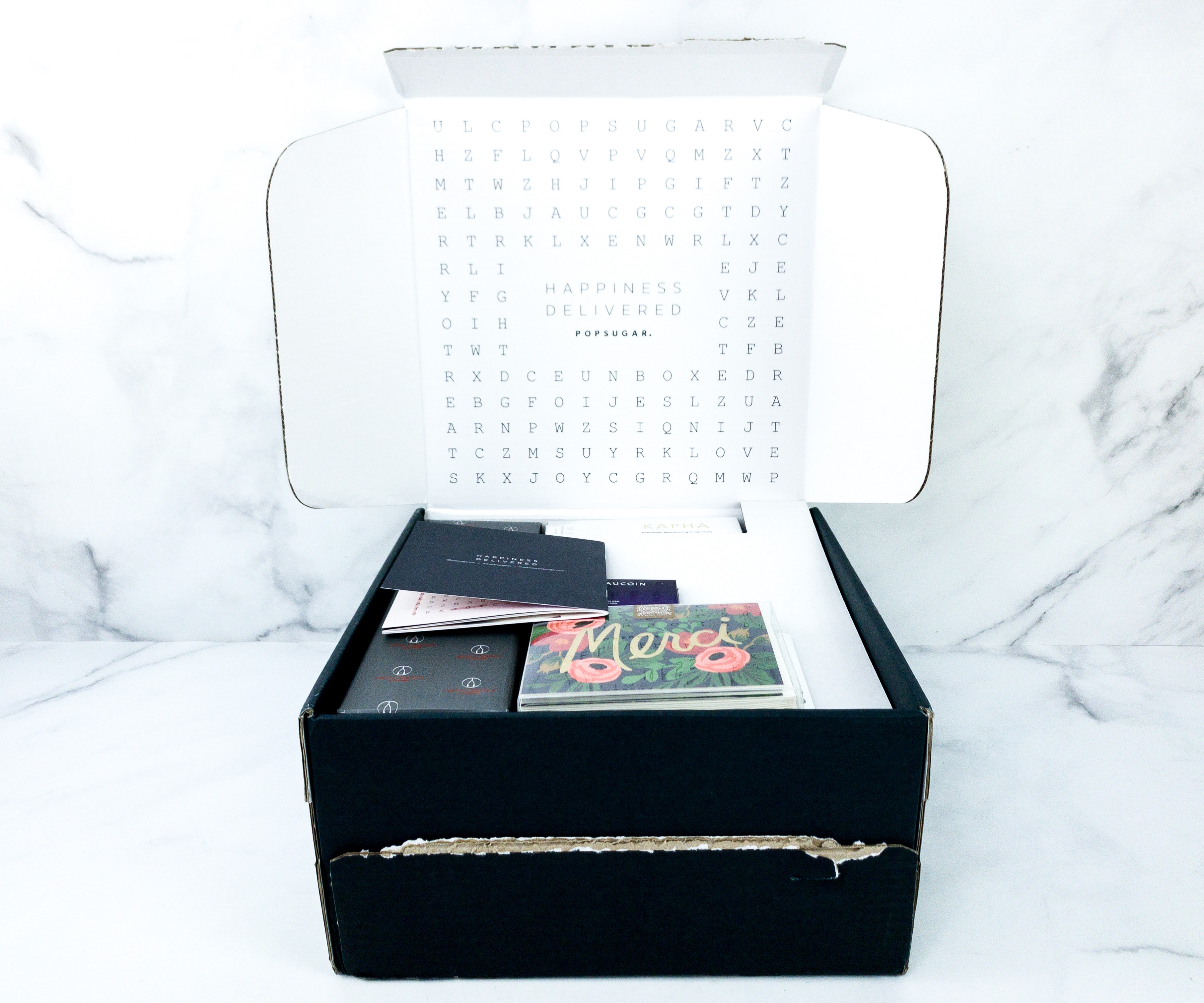 The box is filled to the brim!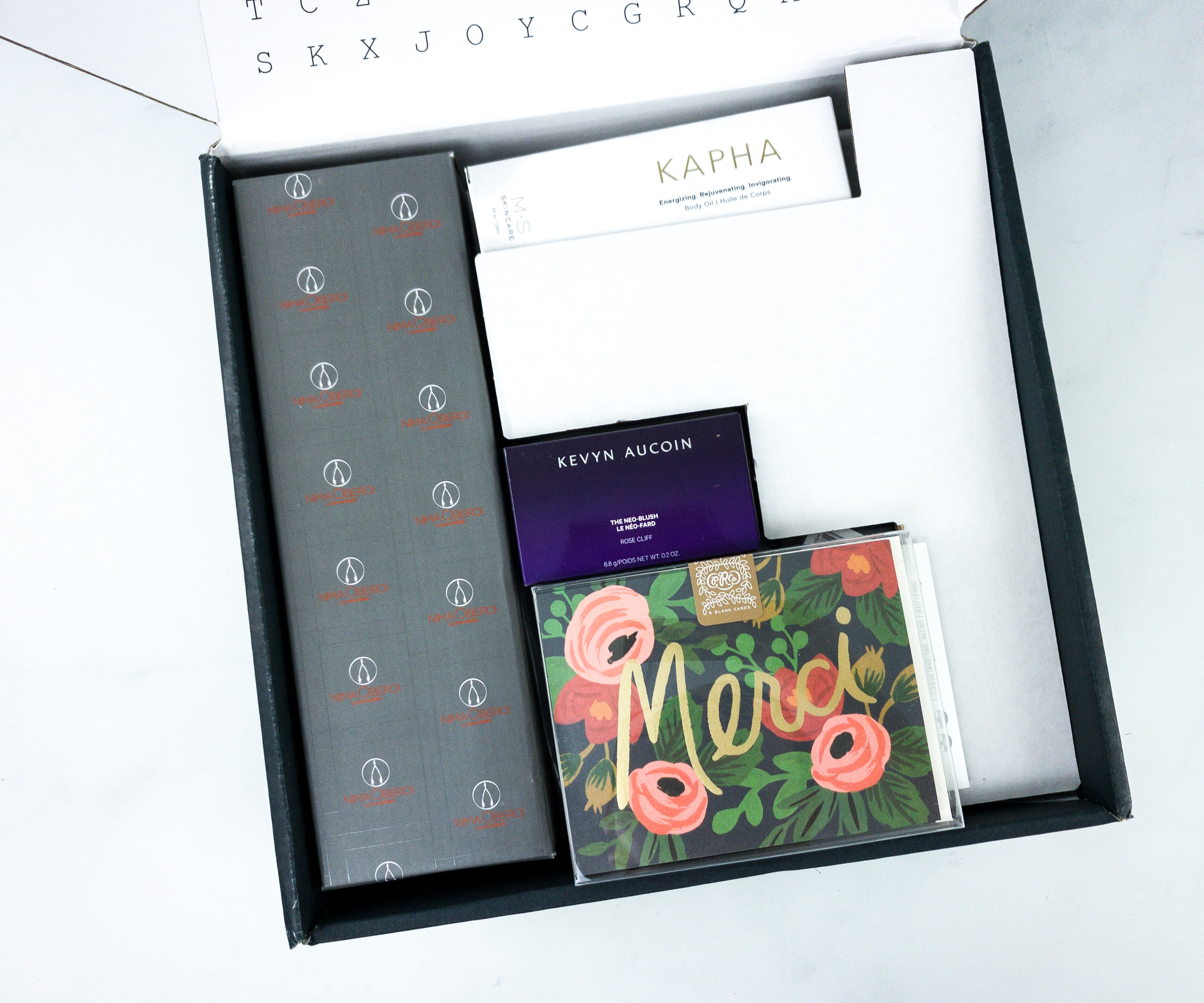 There are partitions in the box! It looks so organized.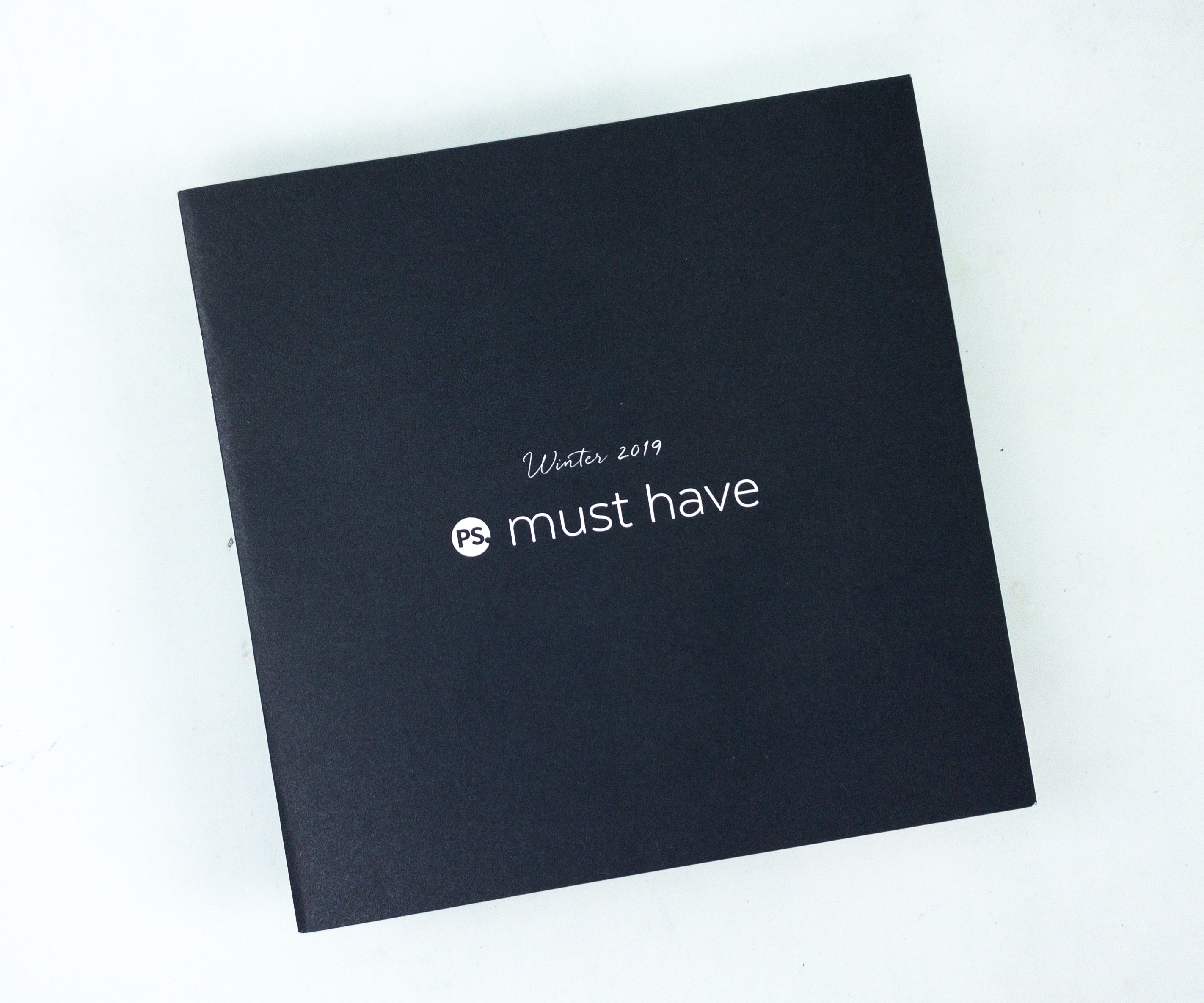 Each box has a booklet packed with product photos and information.

Here's a note from POPSUGAR Founder and President, Lisa Sugar.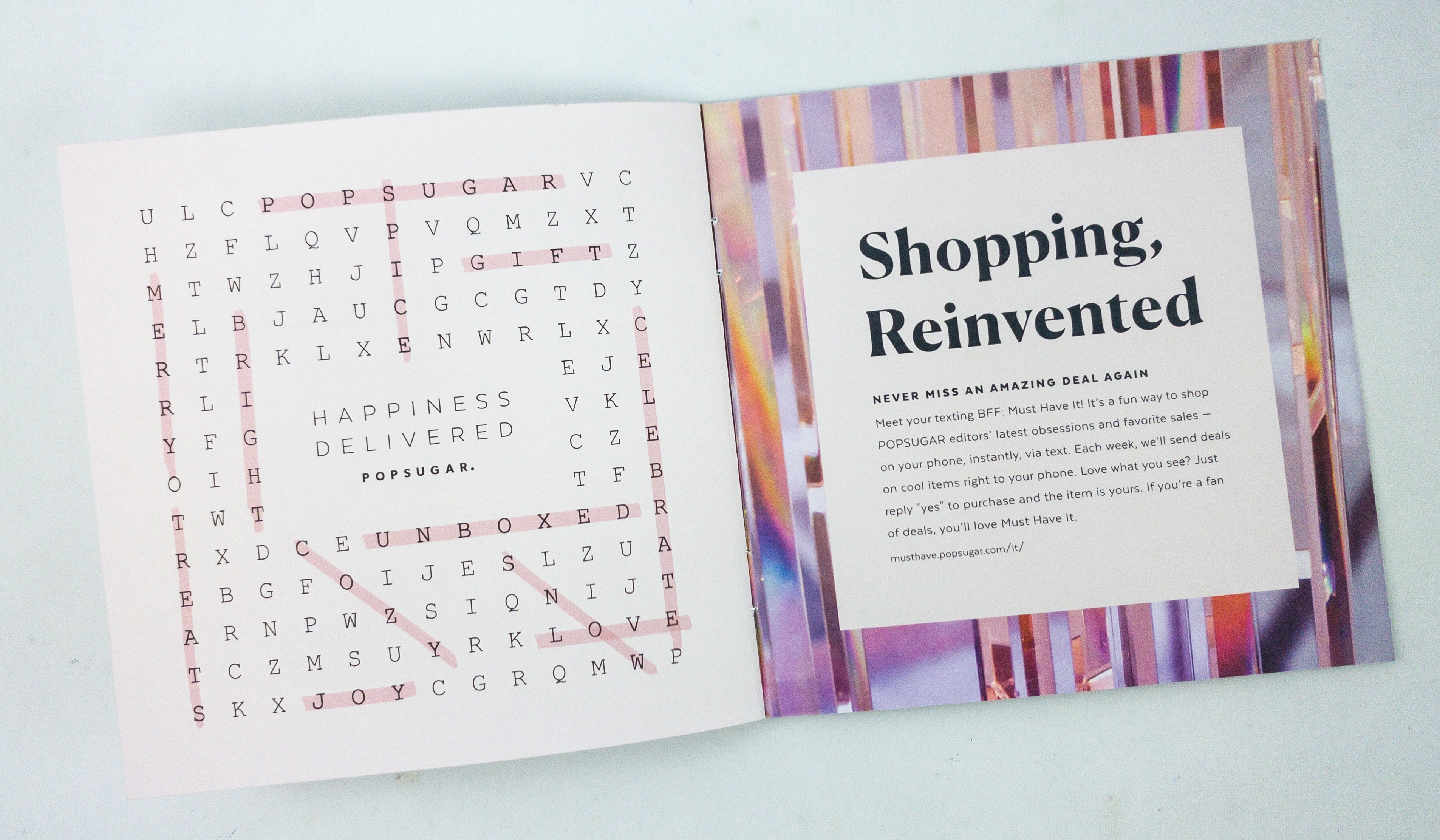 On this part of the booklet, they announced the launch of BFF: Must Have It. It's a texting service which makes a fun and easy way of shopping POPSUGAR editors' picks.
A promotional card from Charles and Colvard is also included in the package.
The question isn't who's going to let me; it's who's going to stop me.

– Ayn Rand
They gave us a 25% off coupon code which we can use on purchases on their online shop.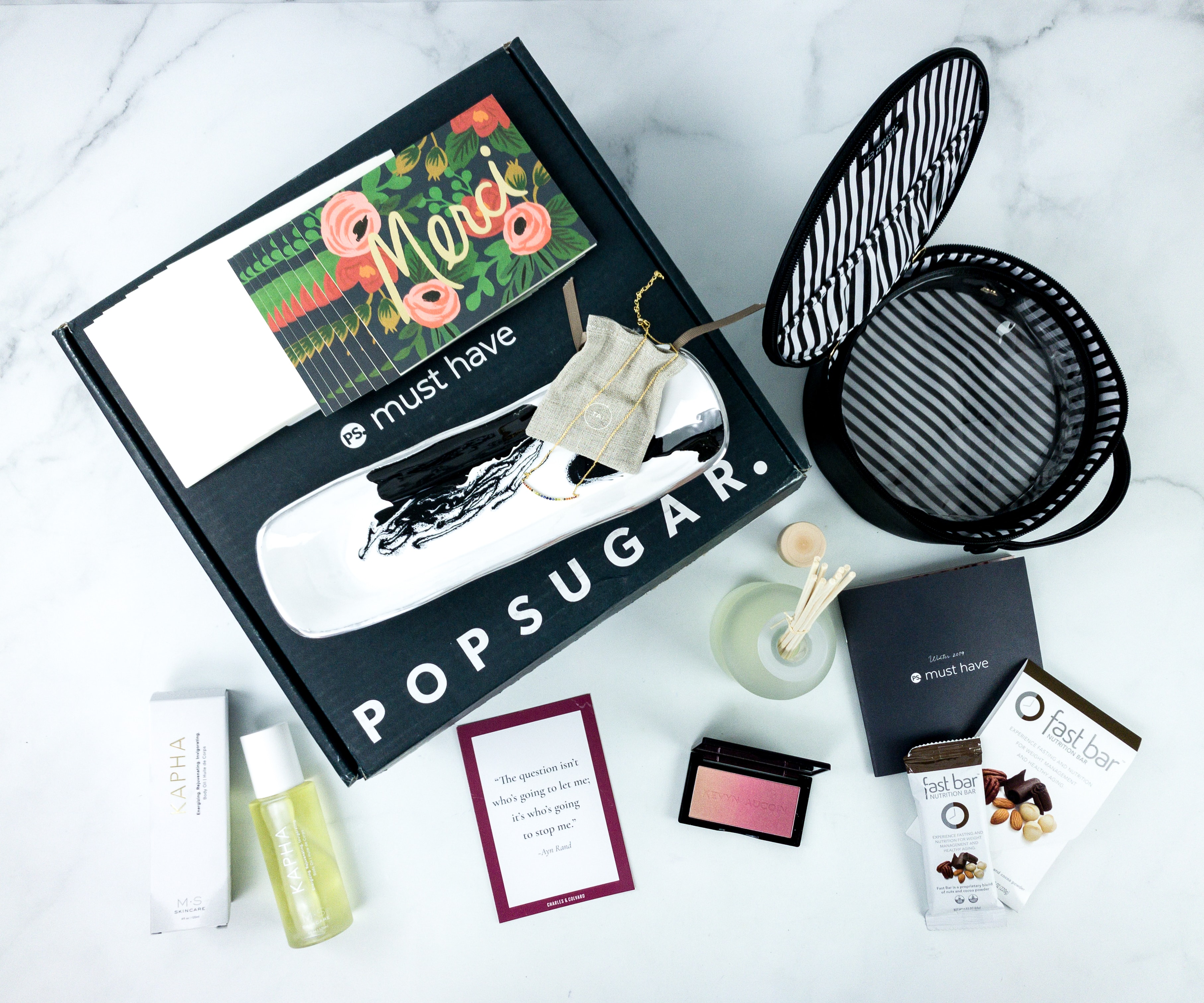 Everything in the Winter 2019 box!
Hudson + Bleecker Preto Nomad Round Travel Case ($60) To help us pack in style for our winter travels, they included this vegan Saffiano leather travel case!
It looks stylish and sophisticated, that it can almost double as a purse.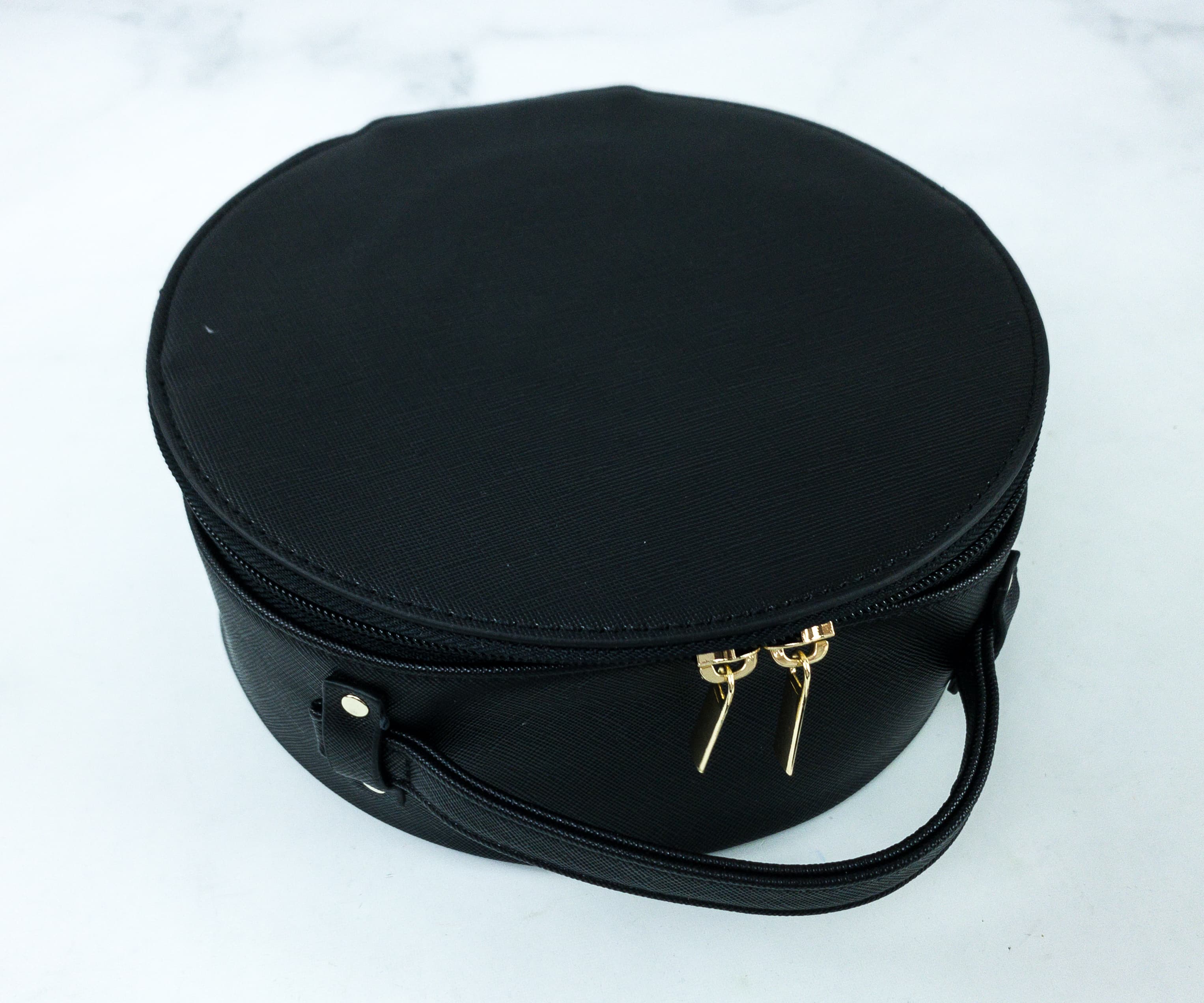 It comes with a handle and has a gold-colored zipper closure.
The interior features a black and white striped lining. It's spacious enough for my essentials and toiletries!
They even included a TSA-friendly clear bag in case we're carrying-on our luggage. It'll definitely make packing a little less daunting.
Kevyn Aucoin Beauty The Neo-Blush in Rose Cliff ($38) It's a one-of-a-kind blush that features pearl, satin, and matte finishes in one compact, making it easy to add a pop of color and luminosity with a few swipes.
With this in handy, I'll never have to worry about looking too pale again, especially this winter. The compact is slim and easy to stash in my purse or bag.
The formula is well-pigmented yet lightweight. It also applies smoothly and leaves a great color payoff.
I got the blush in Rose Cliff! Each compact features a trio of colors, and instead of having separate pans, they put the colors in gradient form.
From natural to a bright pop of color, you could never go wrong with this one! The formula is just excellent!
Tai Jewelry Rainbow Arc Necklace ($60) Subscribers can choose from dainty hoop earrings, a gold-toned rainbow necklace, or a silver-plated medallion necklace. I chose the rainbow one!
The necklace was packed in a drawstring bag.
What a dainty piece! It comes with a thin chain with lobster clasp, plus an extender.
The rainbow-colored gems are slightly arched, adding more appeal to the piece. It makes you look well-put-together and not over the top. This looks great with a plain sweater or pullover!
Nima Oberoi Lunares Bianco Nero Tray ($69) For the home, they included a versatile dish tray. It can be used for serving snacks like cookies and cheeses, or for displaying pencils on your desk.
The tray arrived in a giftable black box.
It's a handmade piece using the technique of sand casting, making each tray truly unique. Although it's just in black and white, I'm amazed by the aesthetic.
Also, it's made of recycled materials! What's not to love about this gorgeous tray?
M.S. Skincare Kapha Body Oil ($68) Warm and spicy, this body oil gives us one more reason to spend time indoors and just relax! It's an Ayurvedic blend that includes orange, cinnamon, and clove oils to help us relax, plus coconut oil and Gotu kola extract which help reduce cellulite, scars, and skin damage.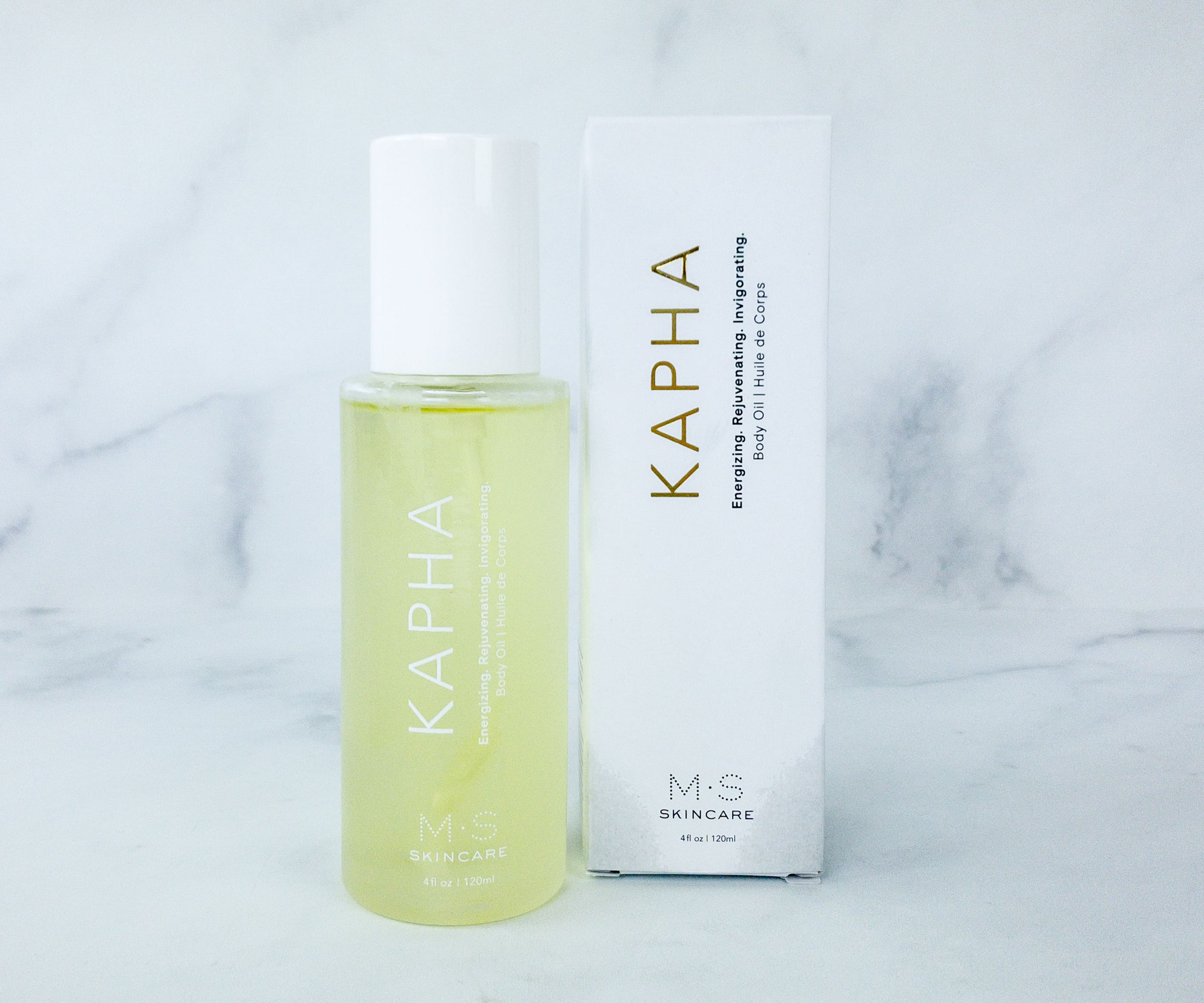 It's ideal to be used as a moisturizer, for massaging, and even for pouring into a warm bath for aromatherapy.
The invigorating scent of the oil easily puts me in a good mood. It's definitely not overpowering, unlike other body oils. My skin absorbs the formula really well, making it smoother and plumper all day long.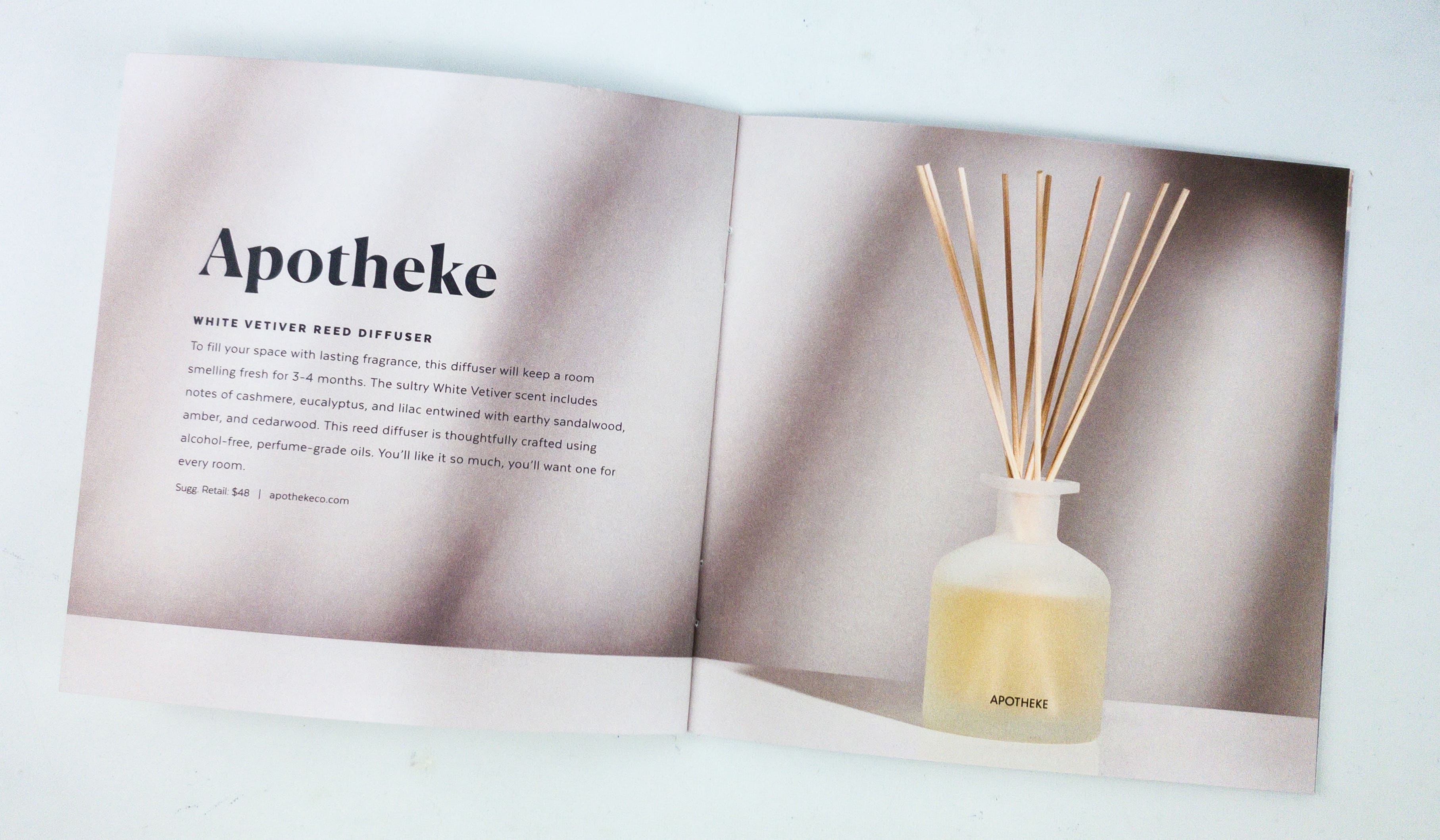 Apotheke Reed Diffuser in White Vetiver ($48) Speaking of relaxation, they also included a reed diffuser in the box and it can last up to 3-4 months.
It uses alcohol-free and perfume-grade oils!

It comes in a White Vetiver scent, with notes of cashmere, eucalyptus, and lilac, enhanced by sandalwood, amber, and cedarwood. So fresh and relaxing!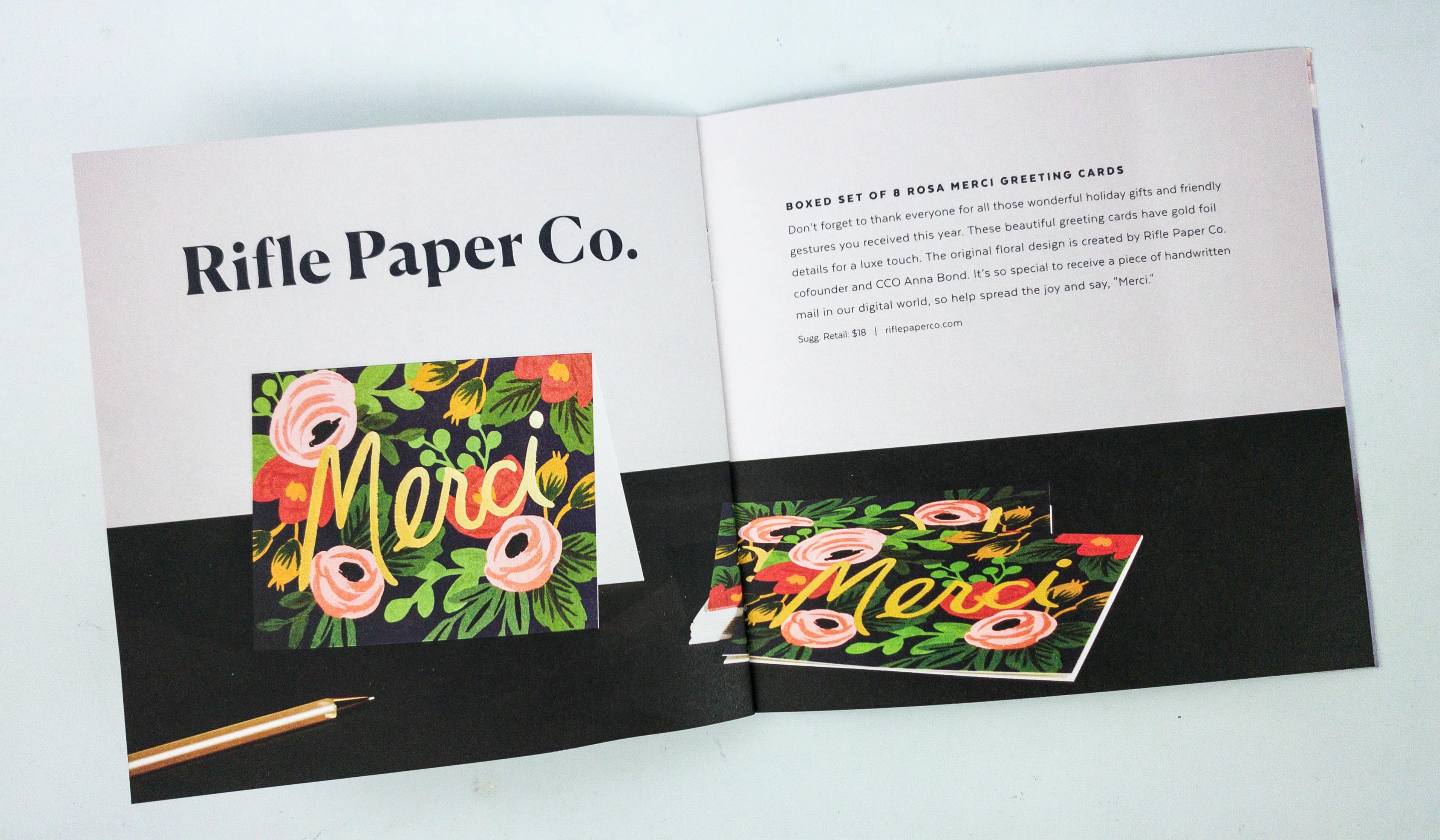 Rifle Paper Co Boxed Set of Merci Cards ($18) These thank you cards came just right in time for Thanksgiving!
The floral details give life to the design, with gold-foiled lettering that adds overall sophistication. It says "Merci," which means thank you in French.

These cards are printed in the USA.

There are 8 cards and envelopes in the pack. Just write a short message and it's good to go!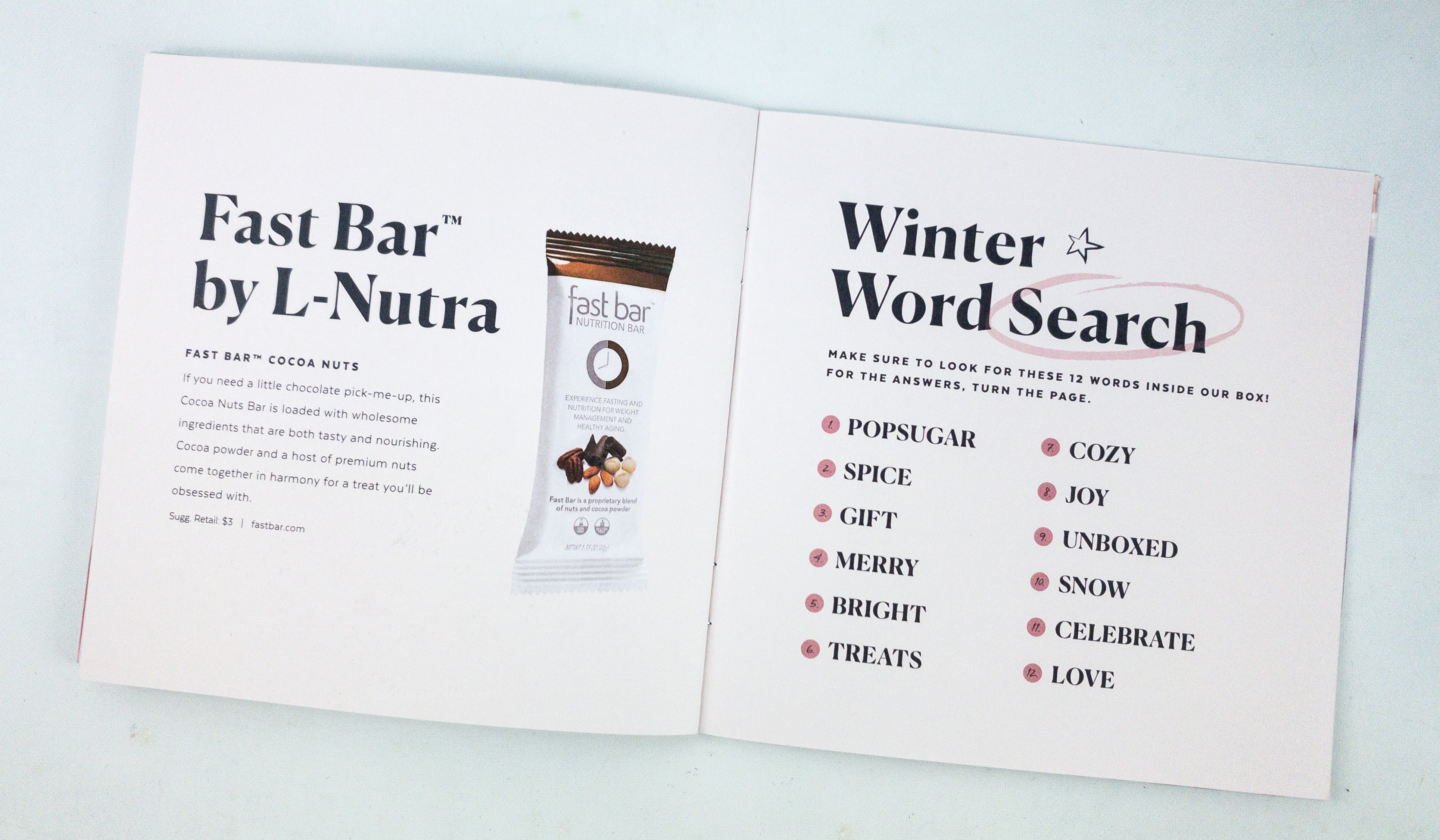 Fast Bar Nutrition Bar ($3.20) Have yourself a merry little snack bar! This one is made with cocoa powder and premium nuts, which are not just tasty but healthy as well.
It's specially made for weight management, but it's so good and it tastes even better than your regular snack bar.
The back of the packaging explains more about this nutrition bar. It's said to be inspired by the science of fasting!
Fast Bar is clinically shown, as part of the patented ProLon Fasting Mimicking Diet (FMD), to signal fasting at the cellular level even though the body is being nourished. That's right, it is formulated based on science so that it doesn't turn on certain food detecting paths, as if fasting.

The bar is not too sweet, but it tastes naturally good!
The long wait is over for the Winter 2019 edition of POPSUGAR and everything lived up to my expectations, both content-wise and value-wise. There's a great variety of items, including home goods and skincare goodies. My favorite is the body oil! It feels so luxurious, and the warm and spicy scent matches the season perfectly. It's definitely going to be useful on days when you just want to relax after a long day of work or holiday preparations. The tray is a nice inclusion as well. I love unique, handmade items and it fits the bill. The rest of the items are high-quality and usable. They're really well-thought-out to fit the theme. All in all, I'm impressed with the curation! It's definitely worth the quarterly wait!
What did you think of the Winter 2019 POPSUGAR Must Have Box?