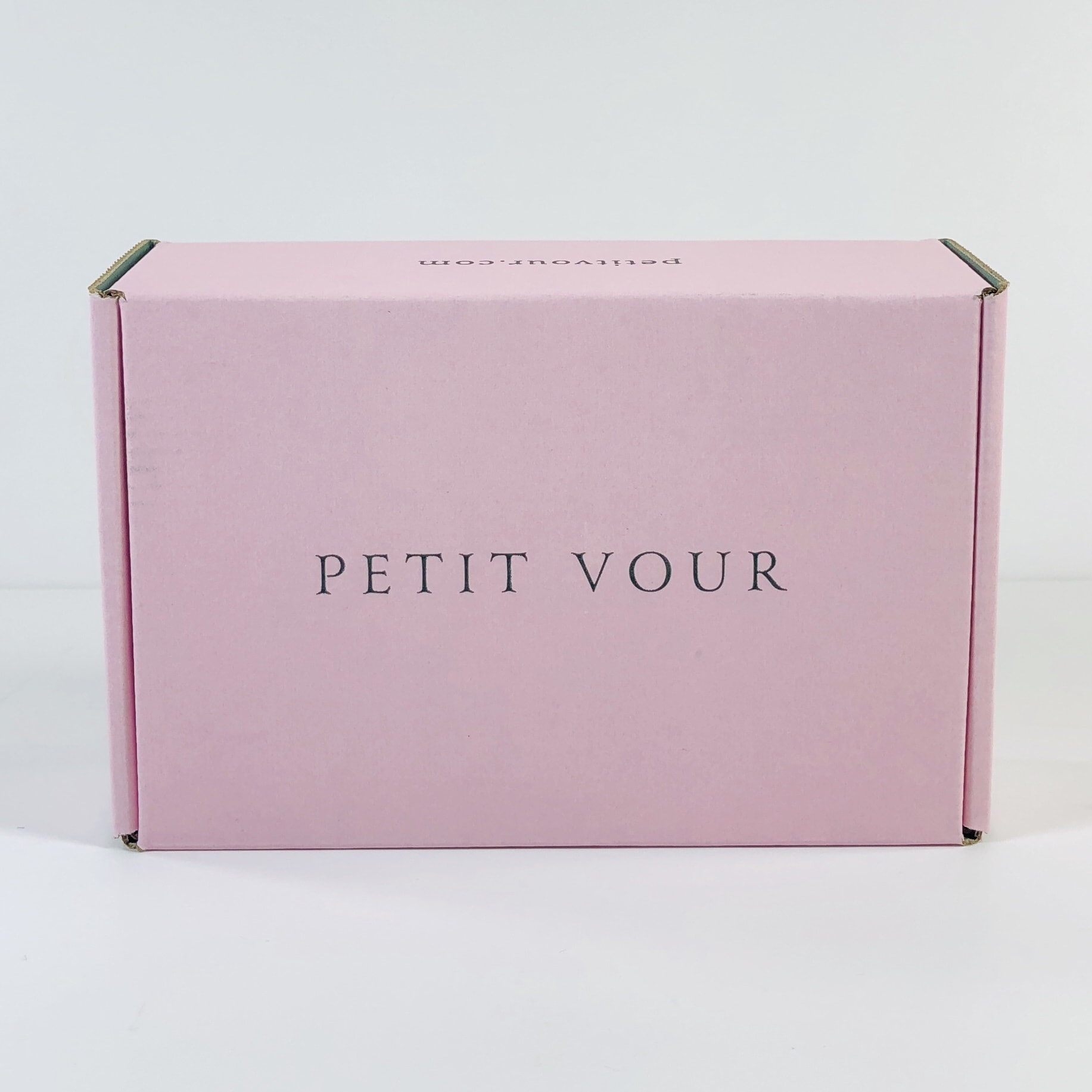 Petit Vour is a monthly vegan beauty subscription box that sends luxurious, non-toxic, vegan beauty products. Petit Vour has two levels to choose from: the Beauty Box is $18 a month for 4-5 cruelty-free and non-toxic beauty products, mostly deluxe sample sized but with the occasional full-sized item; the Plus Beauty Box is $25 a month for 5-7 products. Each box will have a value of $50+ ($100+ for the Plus). Petit Vour has around 30 ingredients that they pledge NOT to put in boxes and of course, each item must be vegan and cruelty-free. You can find that list of banned ingredients here.
The Petit Vour Beauty Box is made for the beauty devotee whose lifestyle leans toward compassion.
Each month we'll share the best in plant-based beauty, culled from beauty's kindest. Inside you'll find generously-sized products (personalized to your beauty profile) for you to apply, blend, buff, lather, soak, and spray.
DEAL: Save 25% on your first box with coupon code FIRSTBOX!
I am reviewing the original Beauty Box!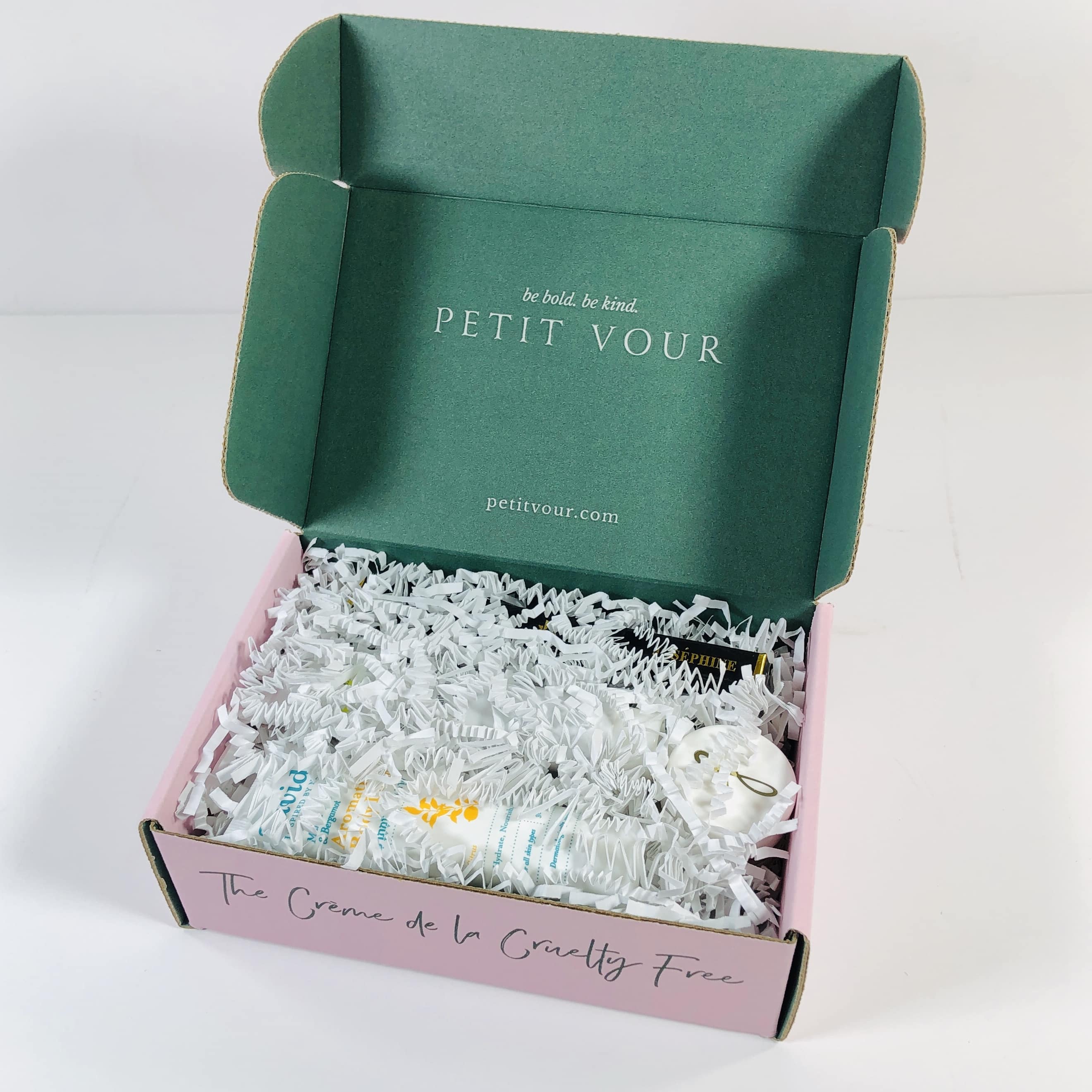 The items were packed in white paper squiggles.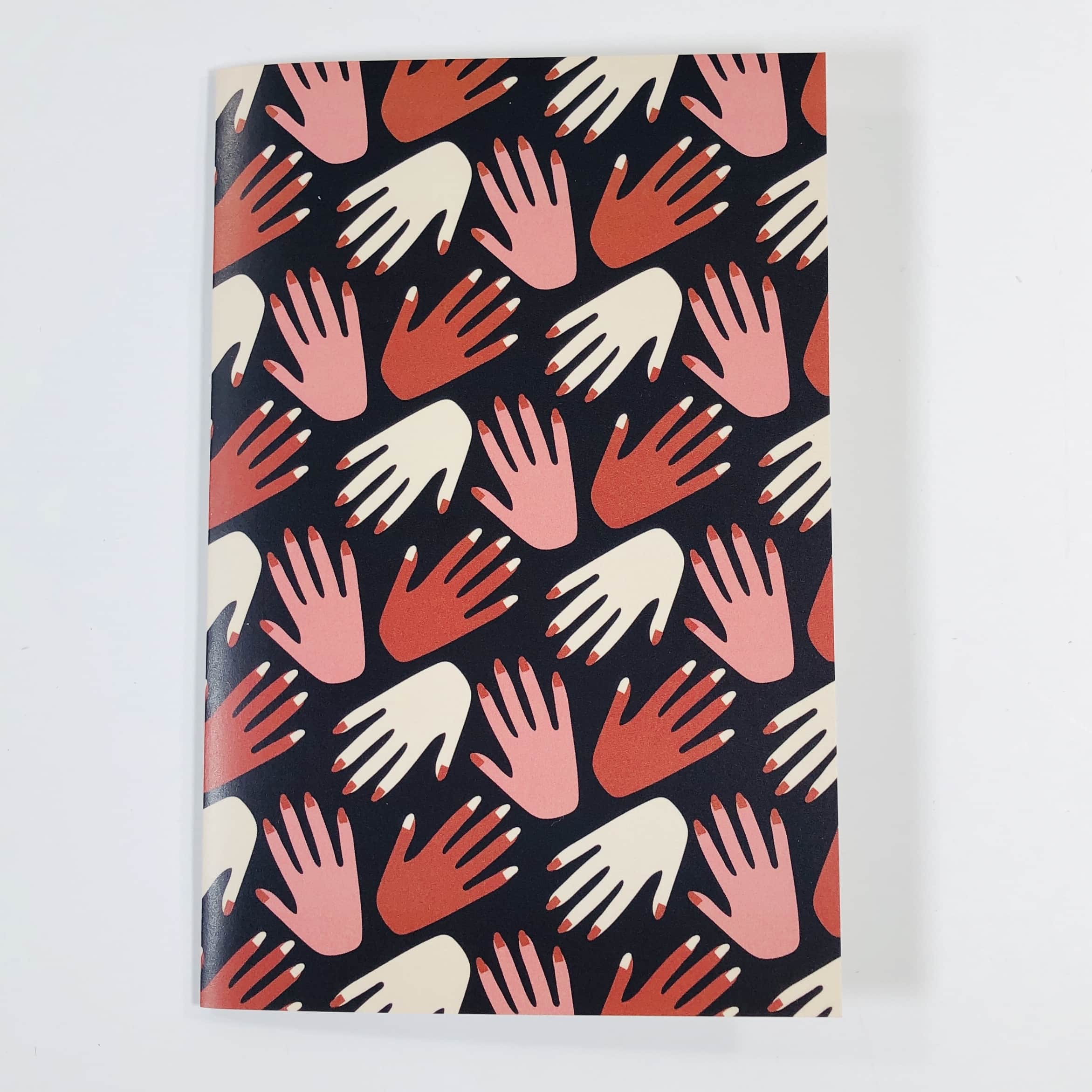 Petit Vour sent a product information card.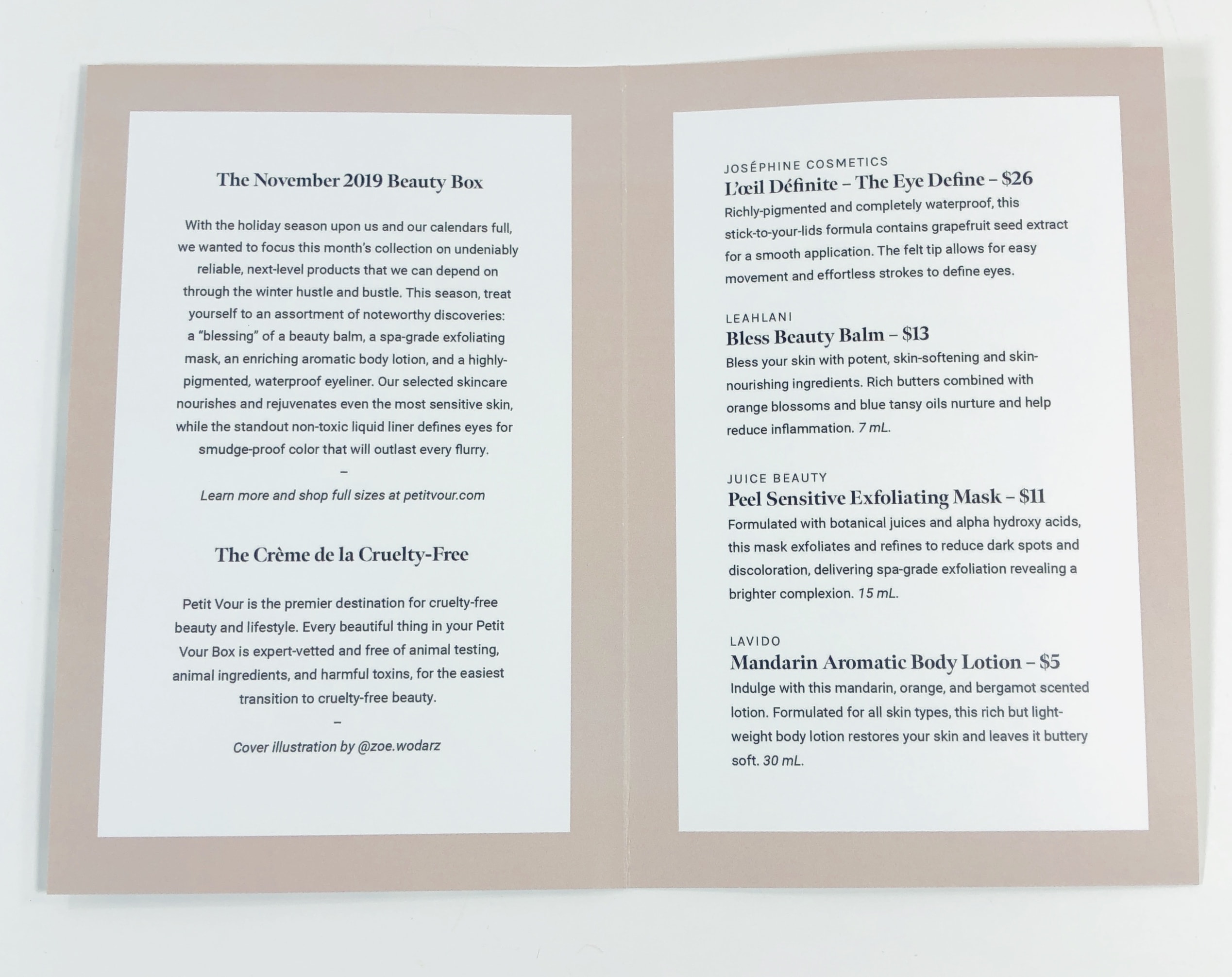 The inside of the card listed each item, some info about the item, and the value.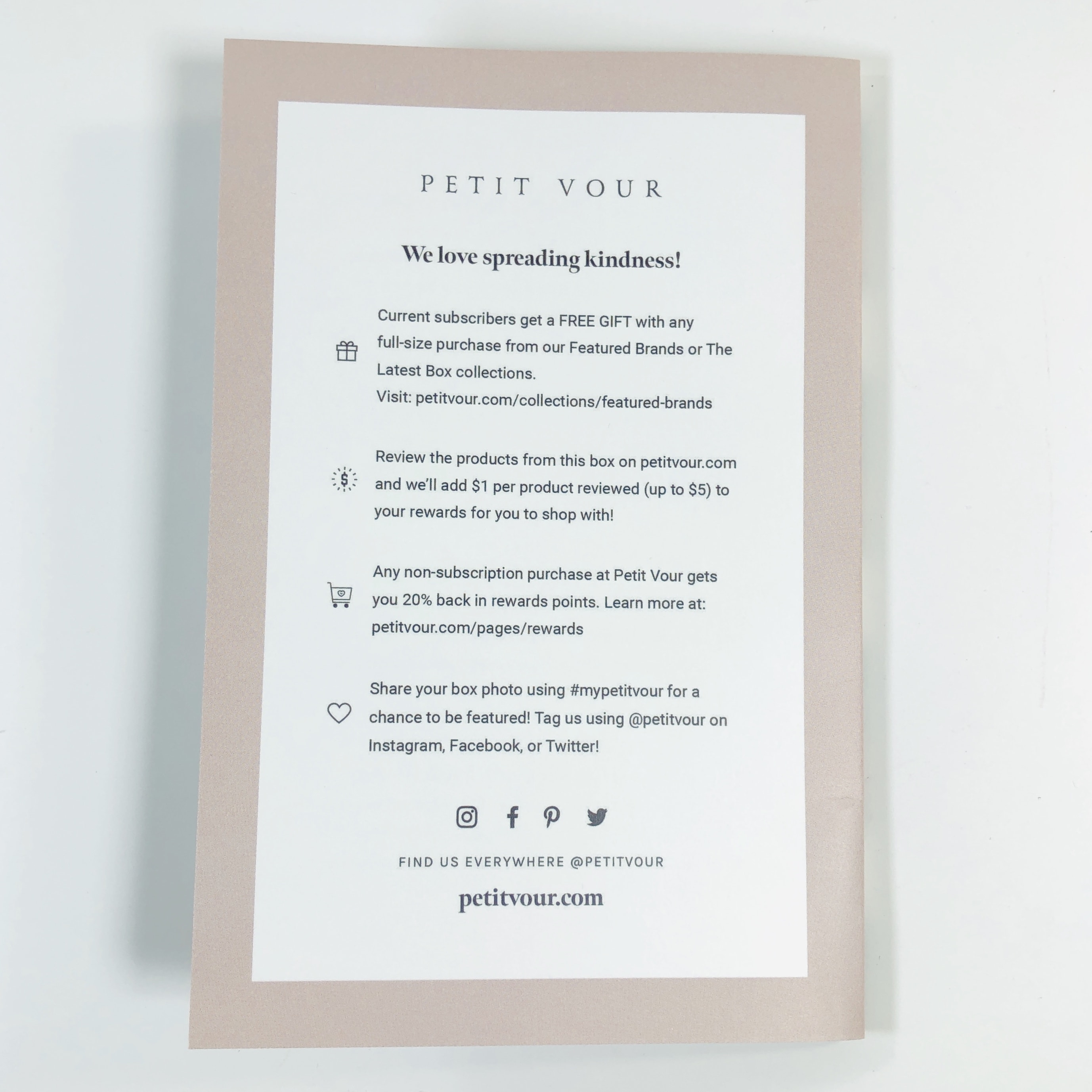 The back of the card gave info on how to earn reward points, plus if you share a photo of your box on social media your picture may be featured!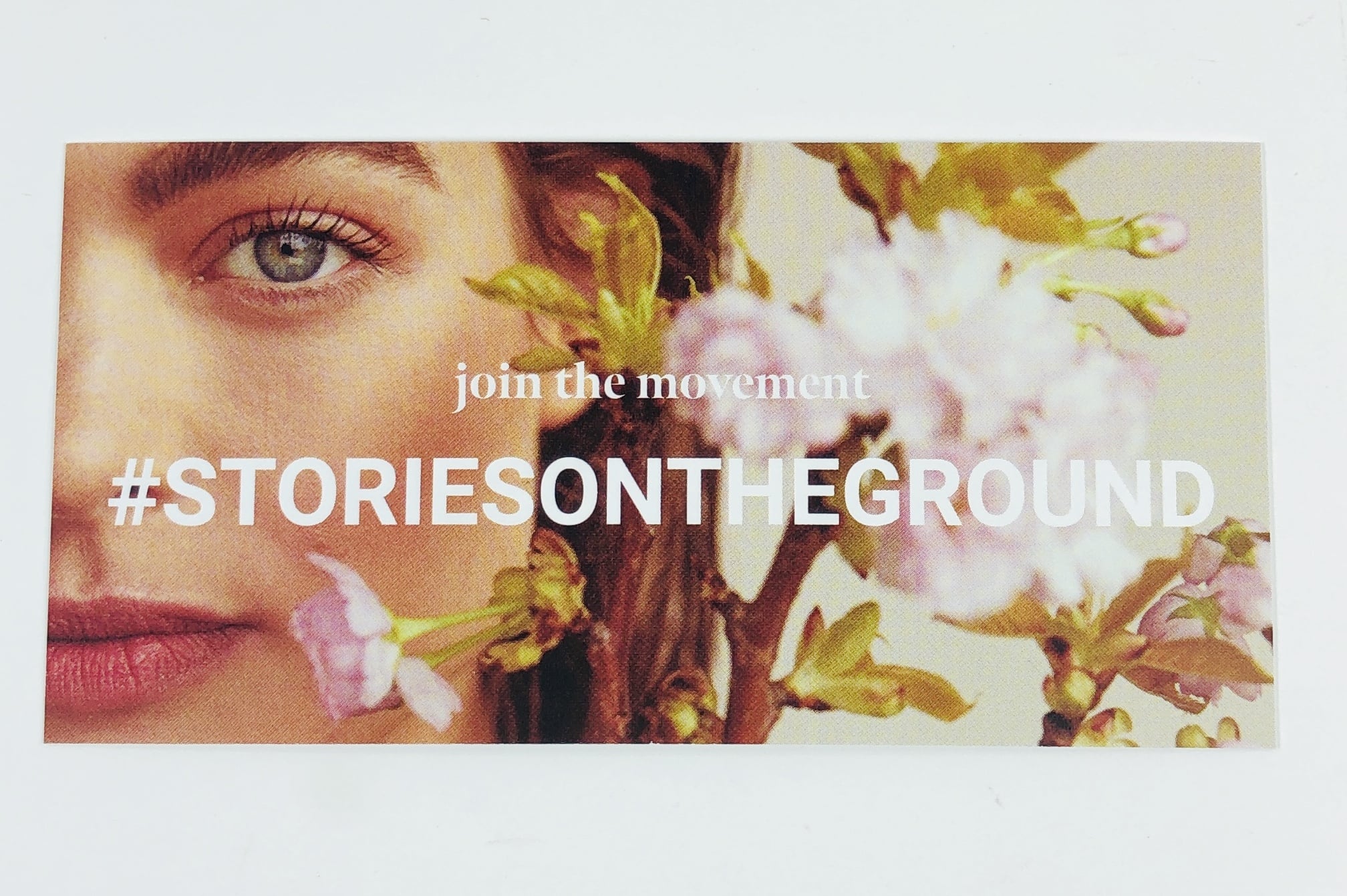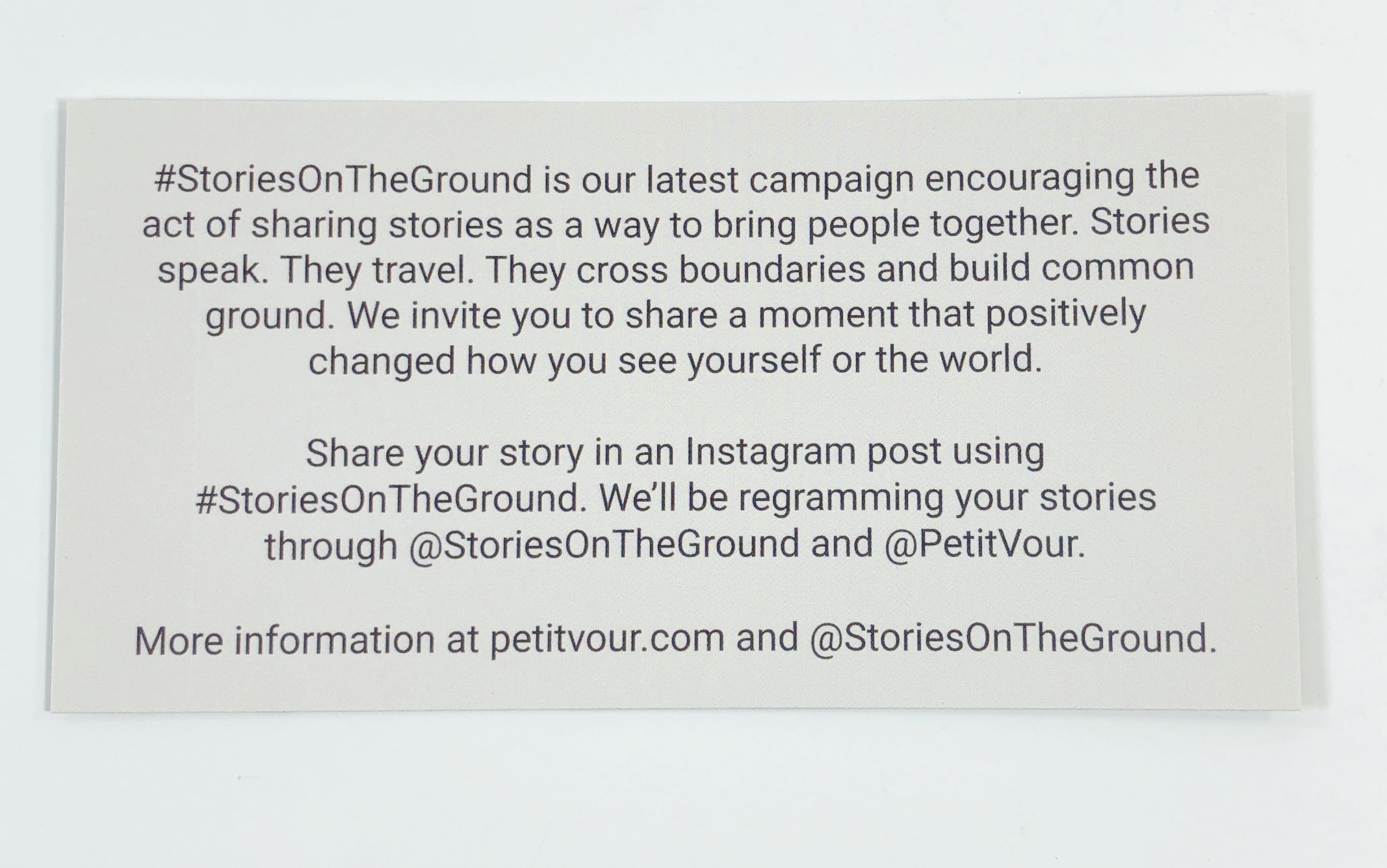 I found one other insert in the box about a movement Petit Vour is starting.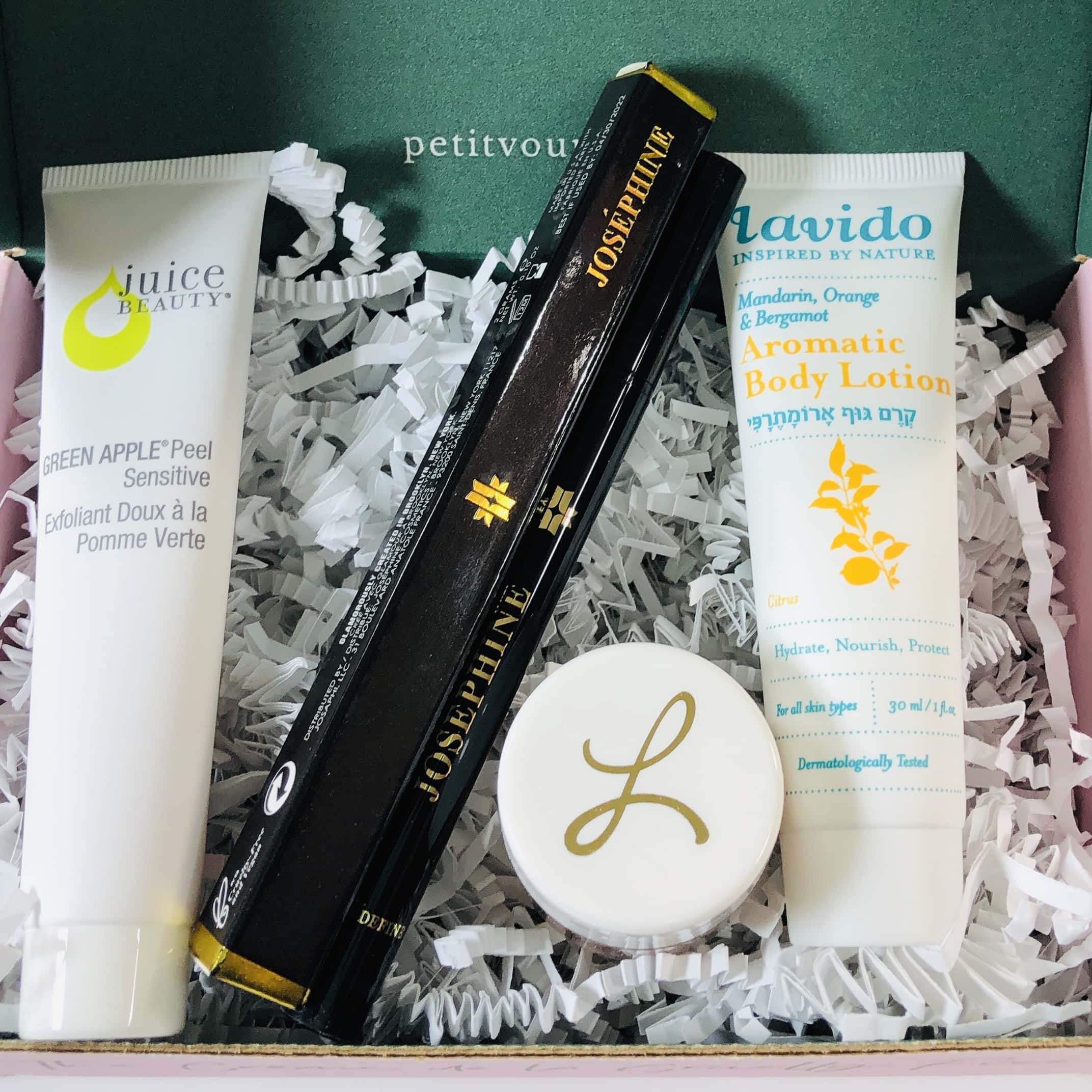 I received 3 travel sized items and 1 full sized item.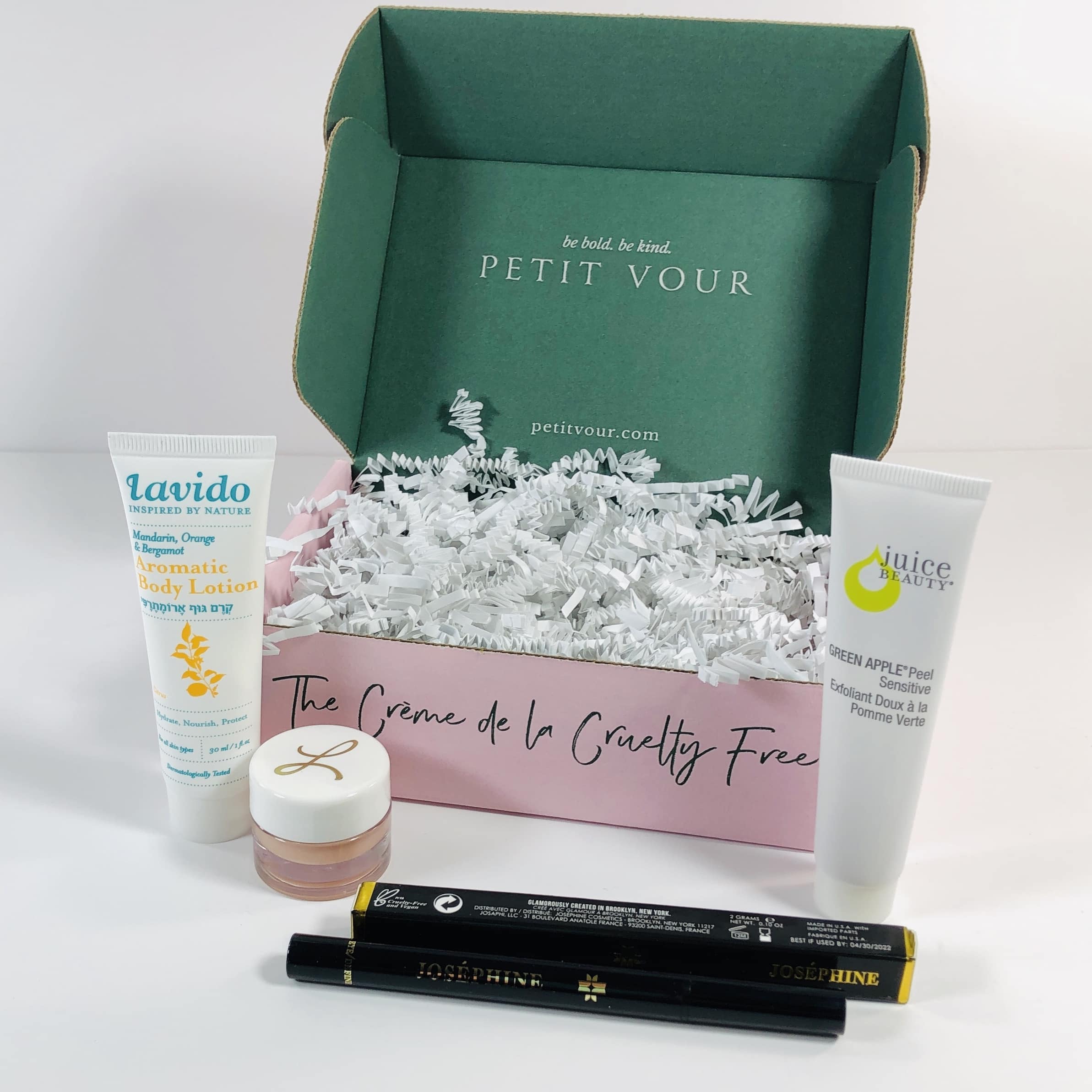 Everything in my box!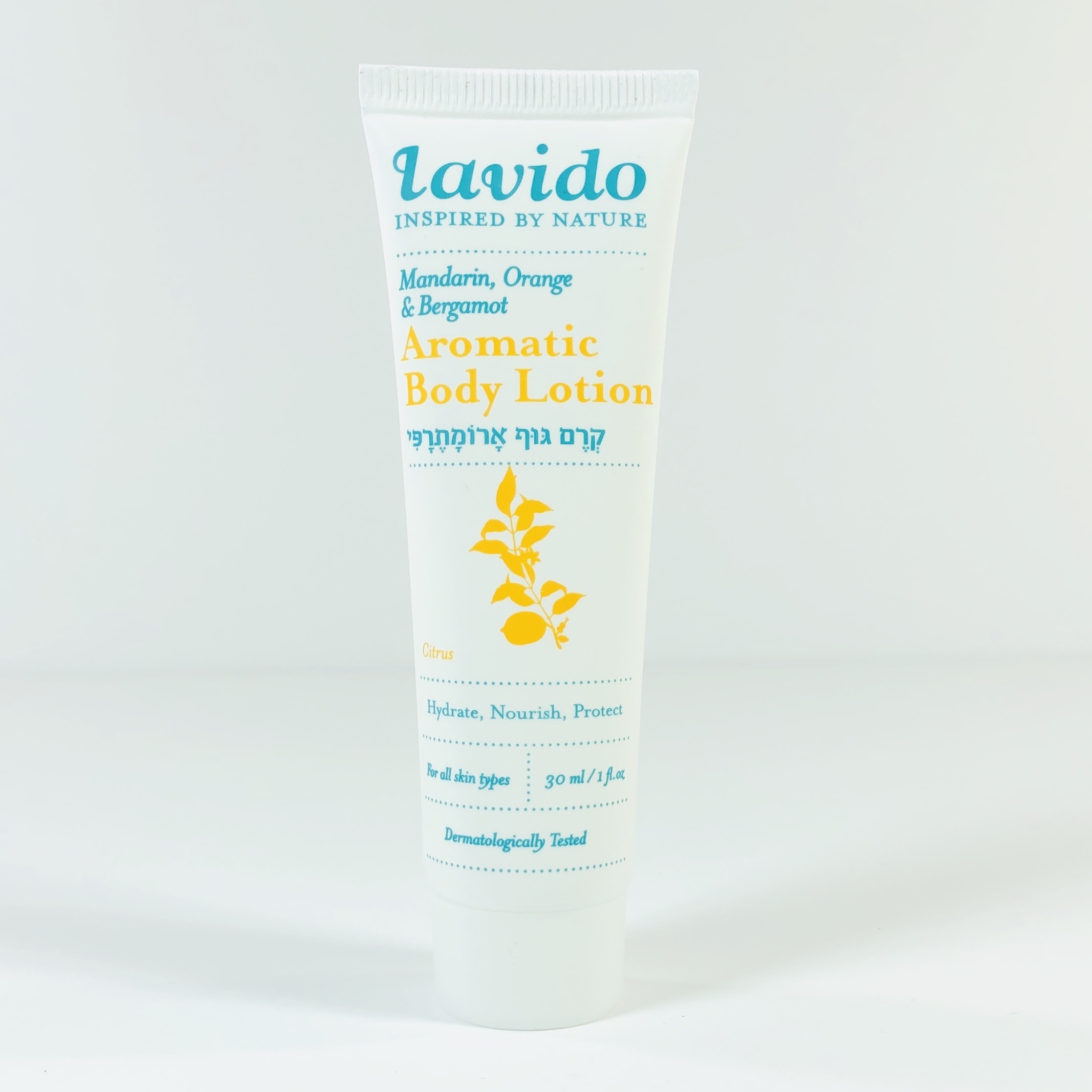 Lavido Beauty Mandarin Aromatic Body Lotion ($4.69) I love receiving body care products in subscription boxes and this lotion came at a time when my skin really needed some pampering!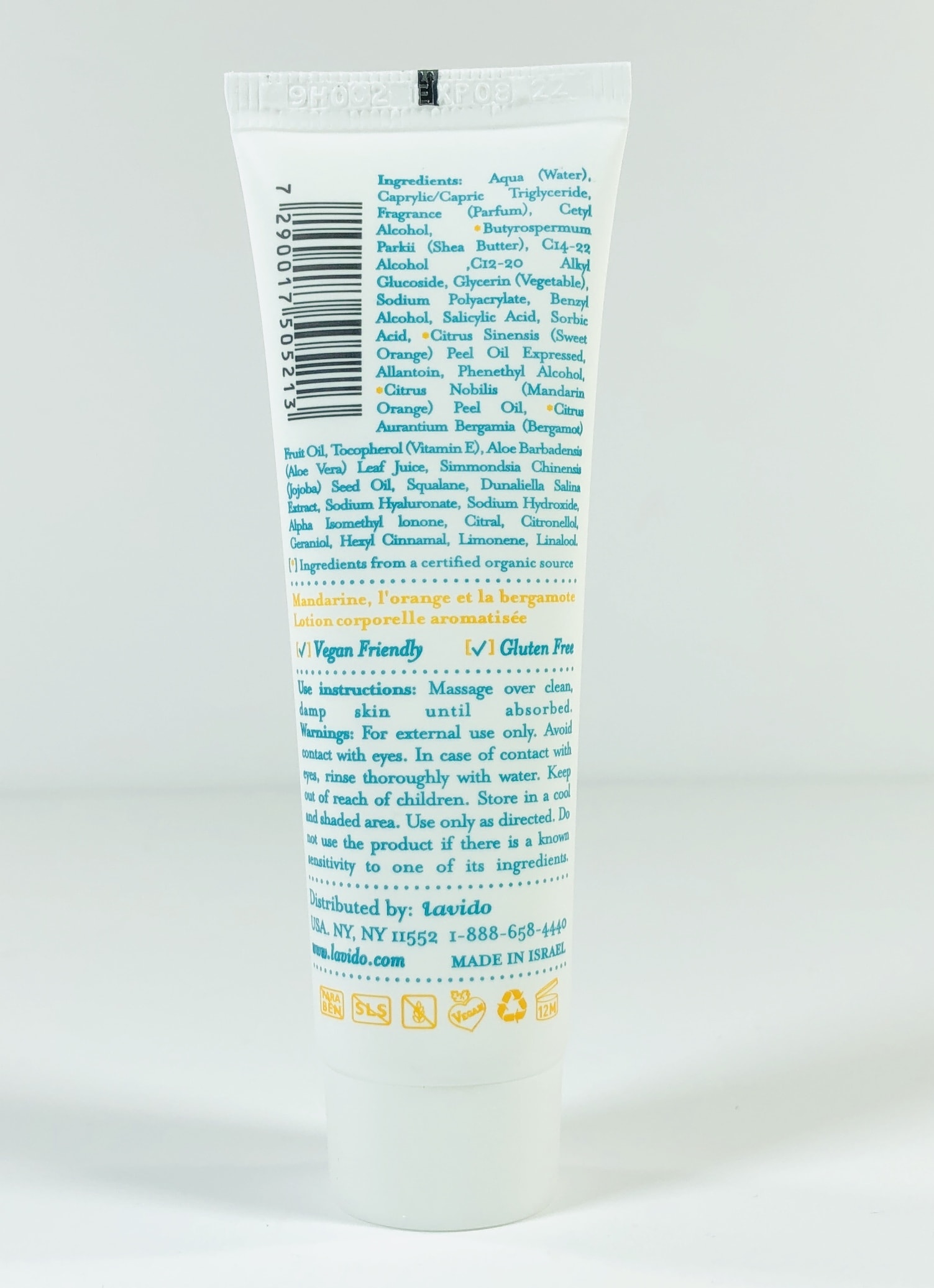 Shea butter, glycerin, and aloe juice are scented with a blend of essential oils enhanced with fragrance. It is a different kind of citrus scent. My body absorbed this lotion quickly.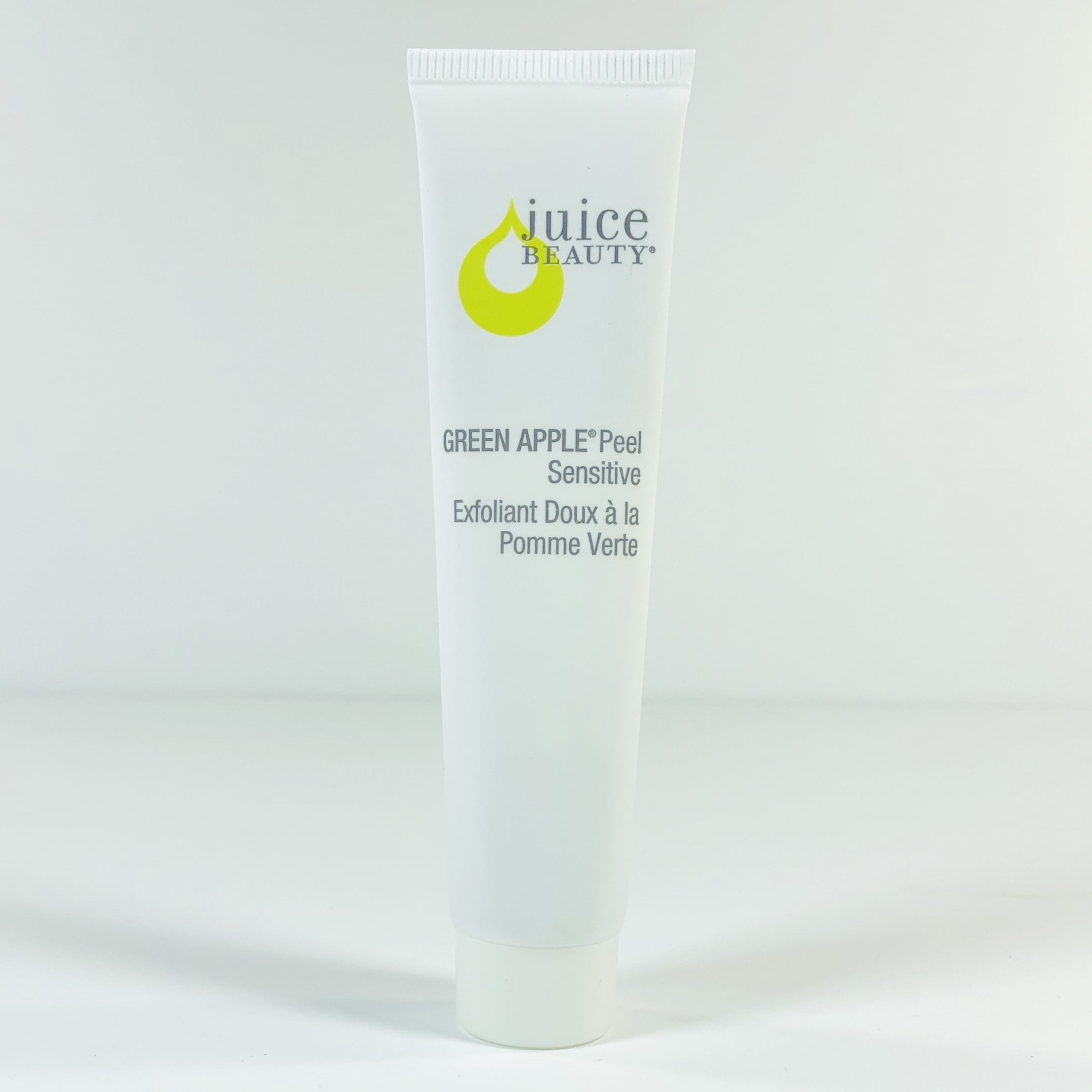 Juice Beauty Green Apple Peel Sensitive Exfoliating Mask ($10.50) may reduce the look of dark spots and discolored skin for most skin types, with the exception of those who have rosacea and/or very sensitive skin. Those two skin types should skip this product as the fruit acids may cause further irritation. Juice says to use this product at night because the alpha hydroxy acids may cause a burn when exposed to sunlight.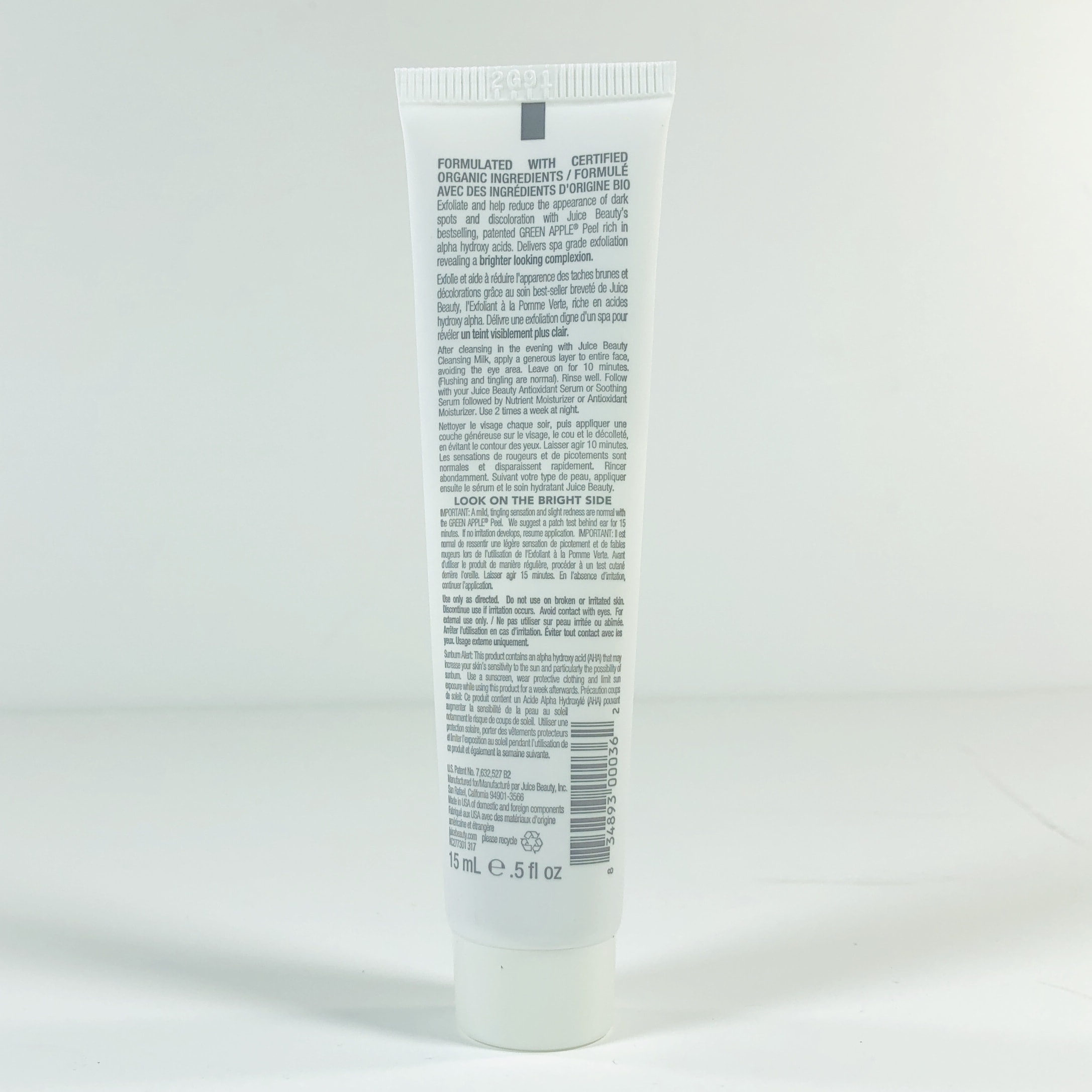 Apply a thin layer to clean skin and wait about 10 minutes before rinsing off. Contains apple and lemon juices plus aloe and sunflower seed oil. I am not a fan of the scent, it smells like old fashioned tanning lotion.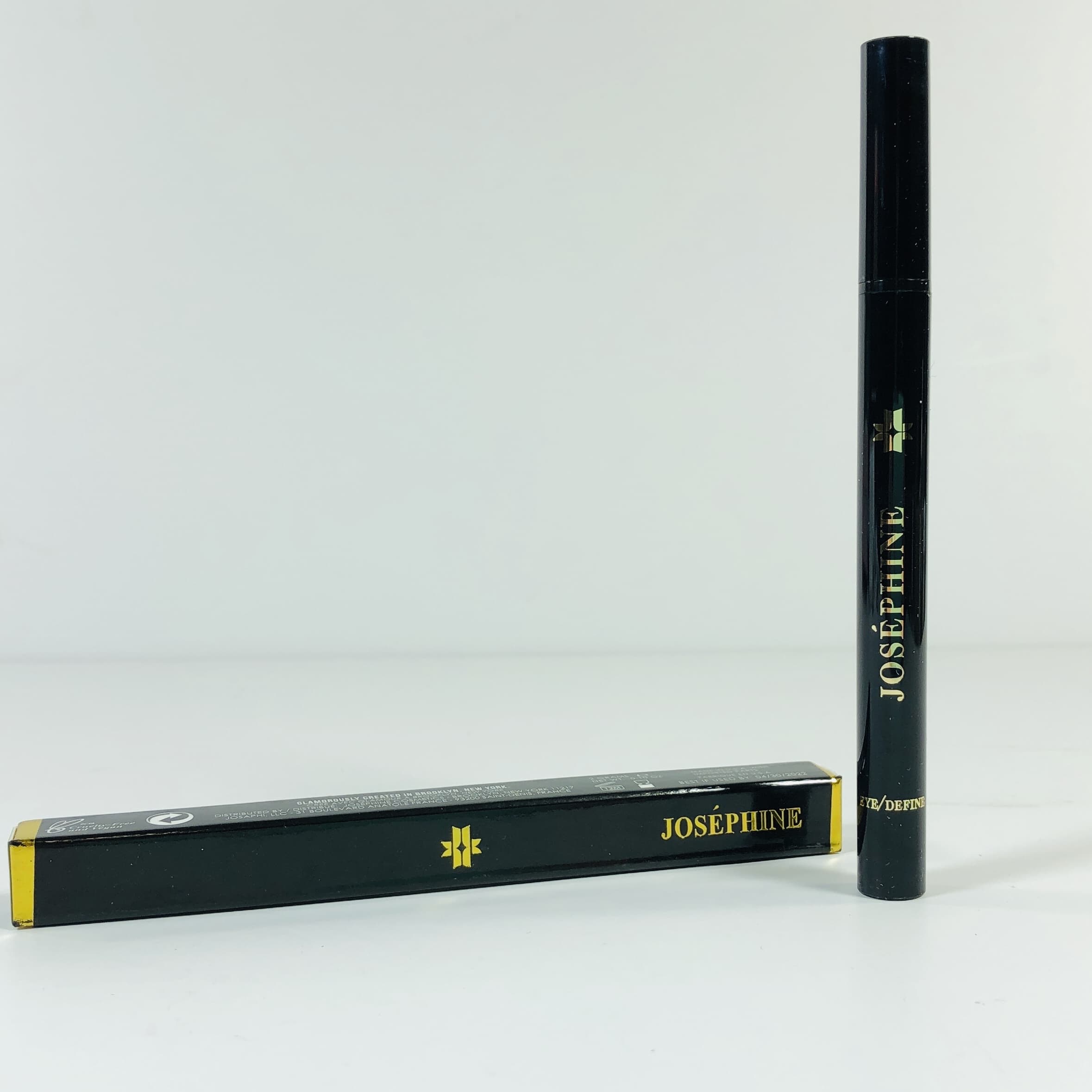 Josephine Cosmetics The Eye Define ($26) Liquid liners are good for the winter months and for creating a dramatic eye look for the holidays.
Ingredients include jojoba, vegetable, and canola oil plus shea butter and grapefruit seed oil.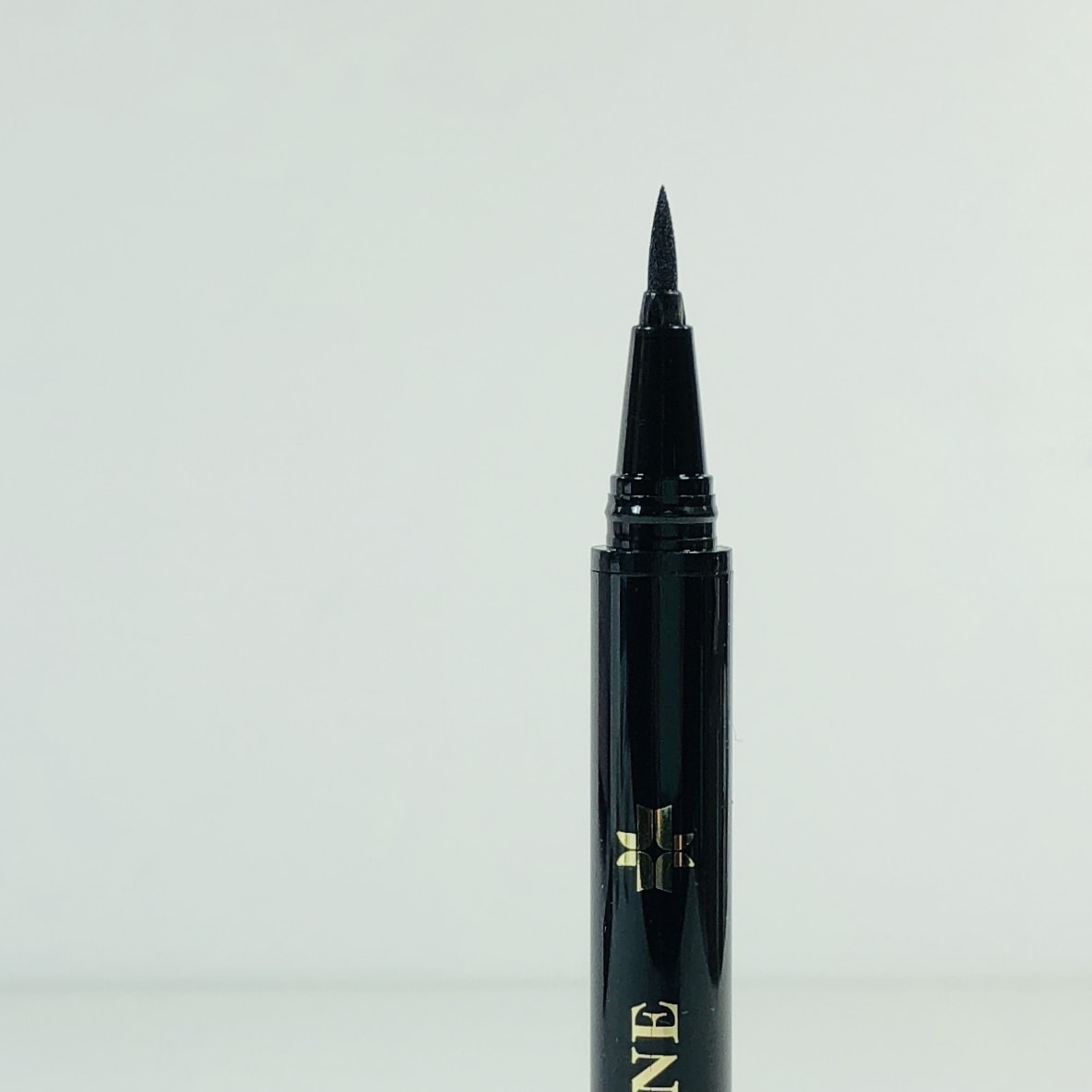 It has a spongy applicator.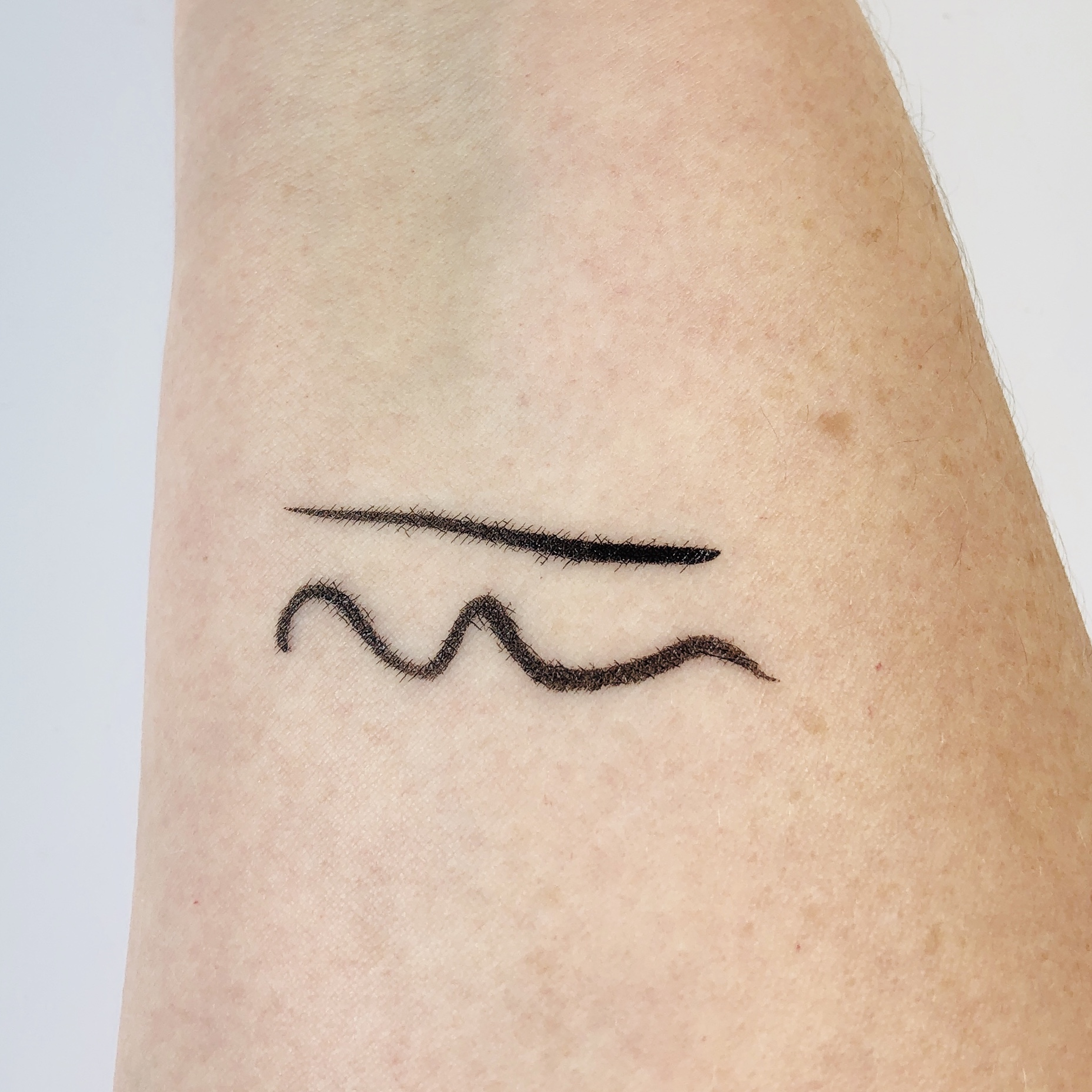 Here it is swatched. I will never be able to master the cat eye and in general I have problems applying liquid liner. This one was watery and got into my actual eye but I didn't experience any irritation, just a yucky mess at the inside corners of my eyes.
Leahlani Bless Beauty Balm (No size given but the info card says $13 value) I need this to come in a giant vat so I can apply it all over my body, not just on my face!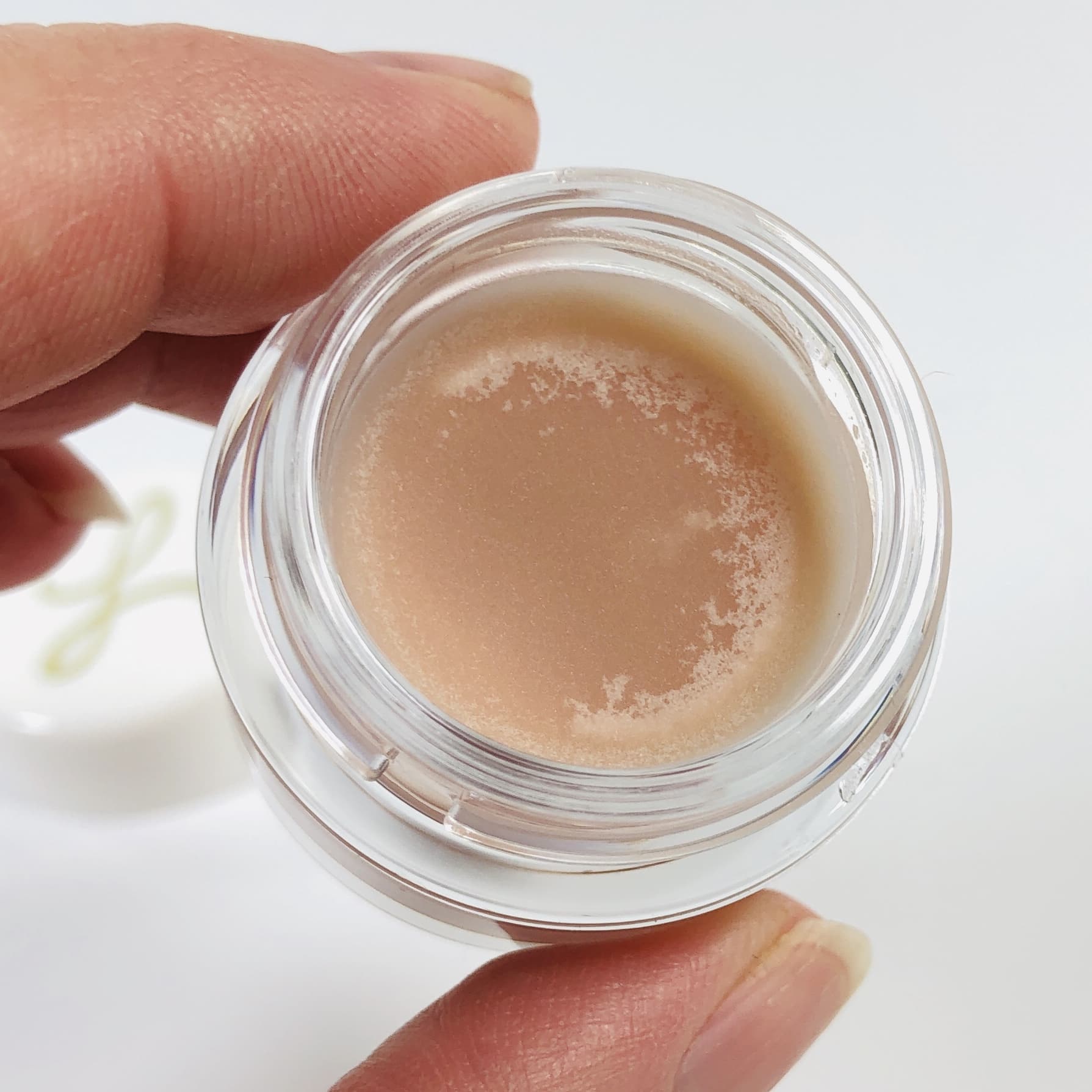 It instantly melts as soon as you stick your finger in the jar and the scent is heavenly, with the gentle scent of orange blossoms taking center stage. A little balm goes a long way and this blend that includes shea butter, cacao seed butter, and more can be used as a face moisturizer, lip balm, cuticle softener, or even makeup remover.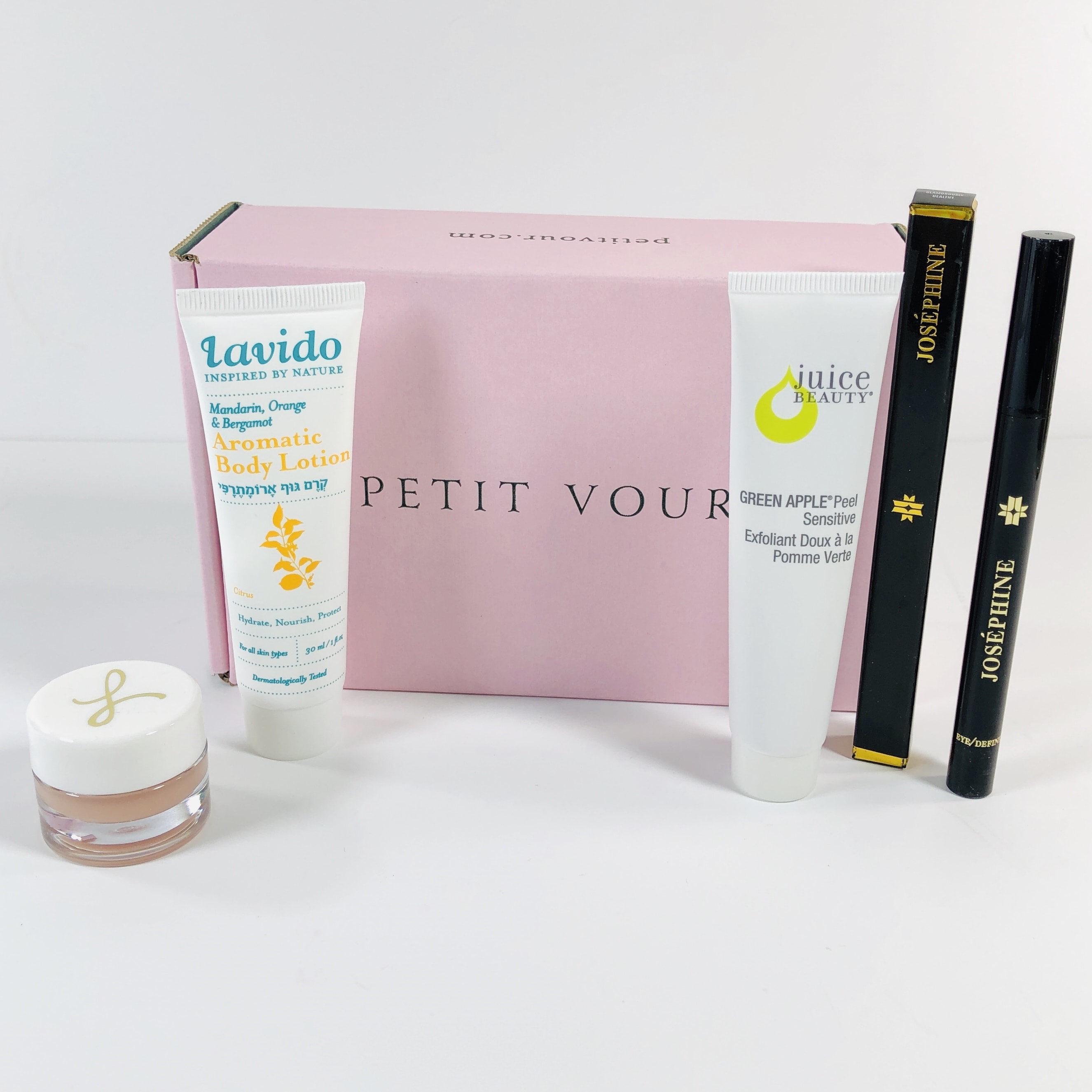 Petit Vour continues to amaze me because they sent brands I am familiar with (Juice and Lavido) and some that are new to me (Josephine and Leahlani). The eyeliner was full sized and the other three items were generous travel sizes. My very favorite discovery from this box was the Leahlani Bless Beauty Balm, it is so indulgent and I love smelling the scent of orange blossoms as I use it. The value for the November box was around $54.19!
What did you think of the November Petit Vour? I'd love to hear your thoughts on this box in the comments! 
Visit Petit Vour to subscribe or find out more about this vegan beauty subscription box!