Paletteful Packs is a monthly subscription that sends the best art supplies to your door. Every box includes everything you need to create a work of art. They currently offer two types of boxes: Young Artist for children ages 8+ and Premier Pack for adults, whether beginners, professionals, or anyone in between.
DEAL: Save 10% on your first box. Use coupon code 10HOORAY.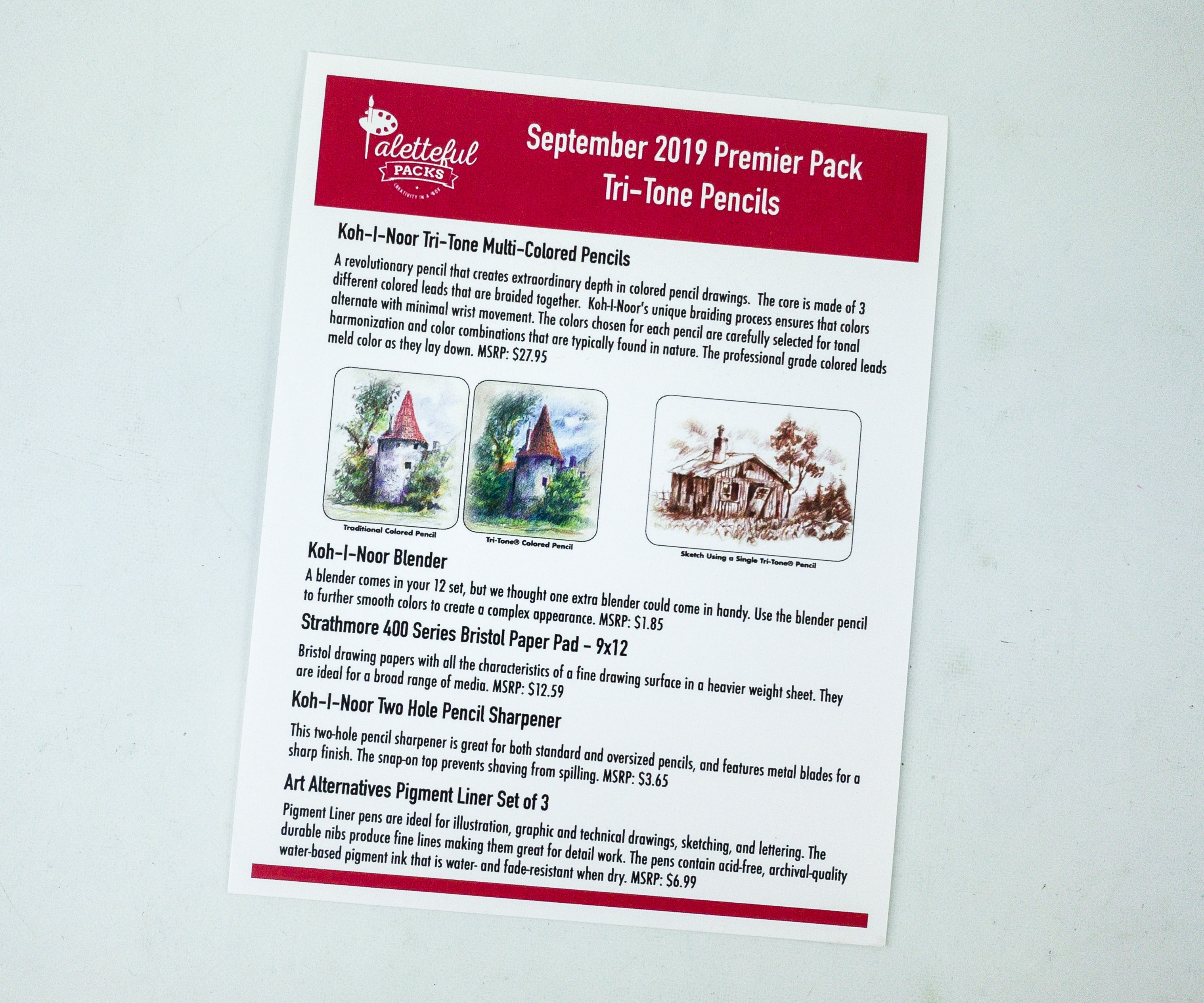 There's an information card that lists all the items in the box with a short description for each.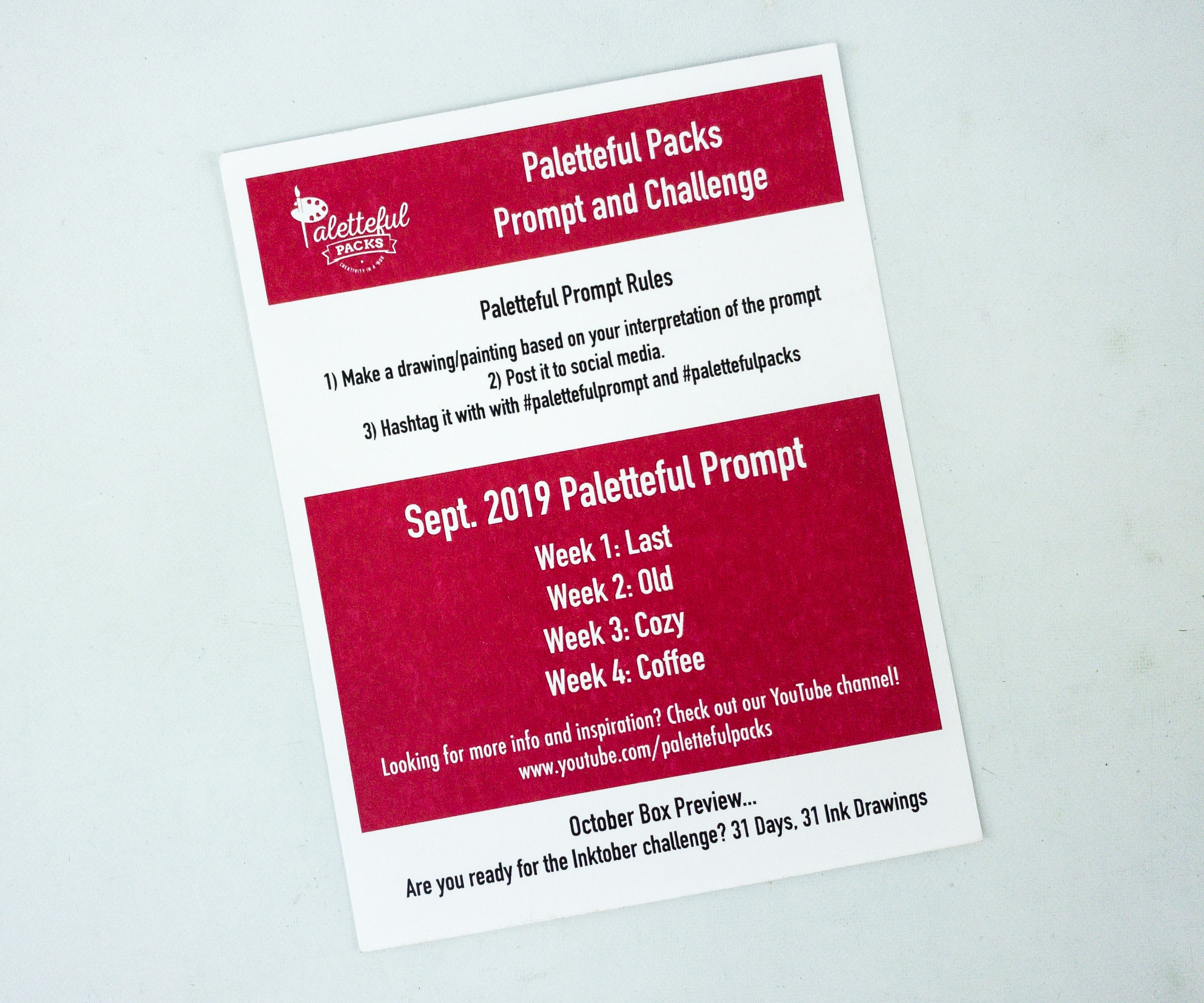 What makes the box more fun are the prompts and challenges! There's one prompt for each week of the month and for September 2019, the prompts are Last, Old, Cozy, and Coffee.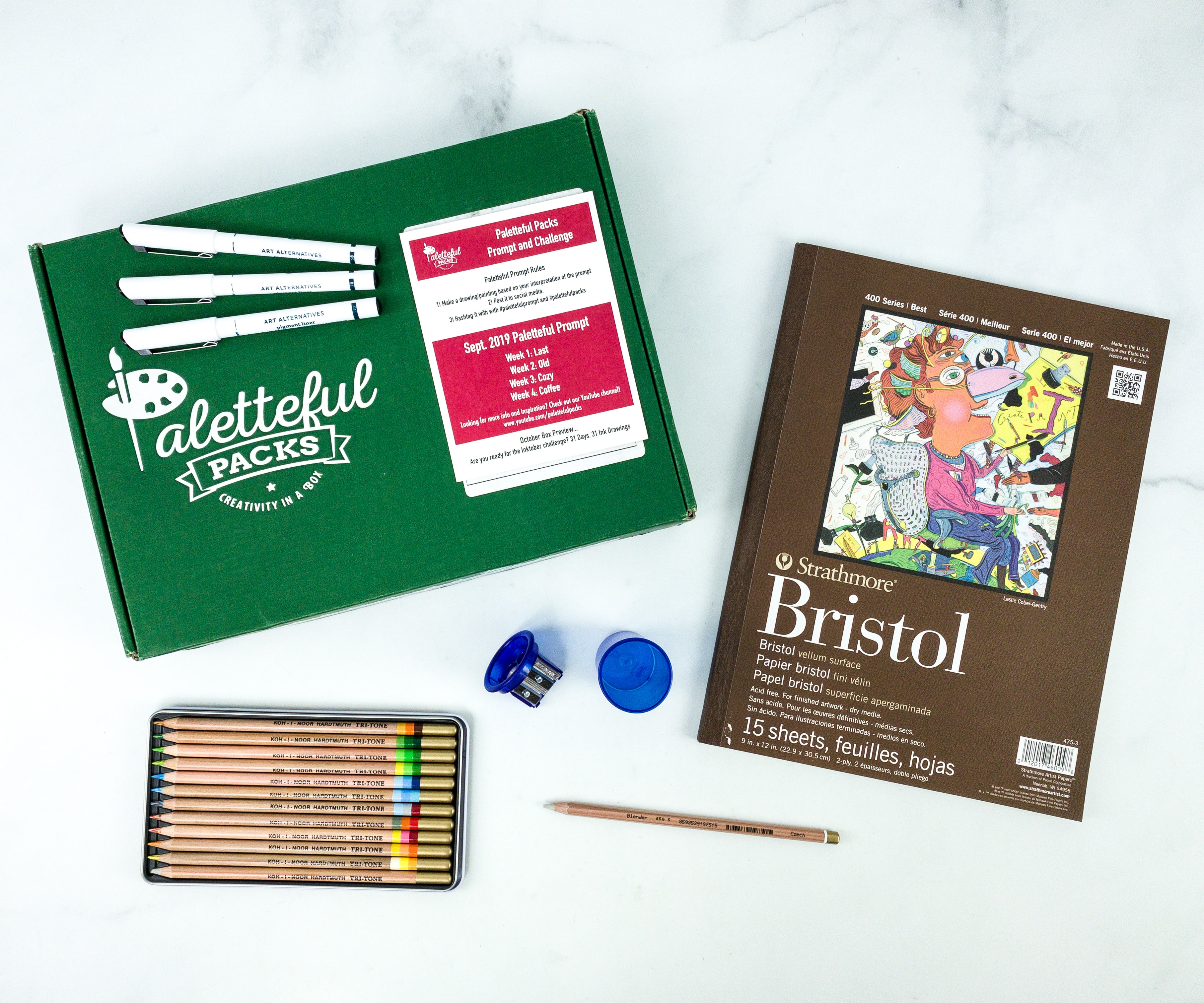 Everything in my box!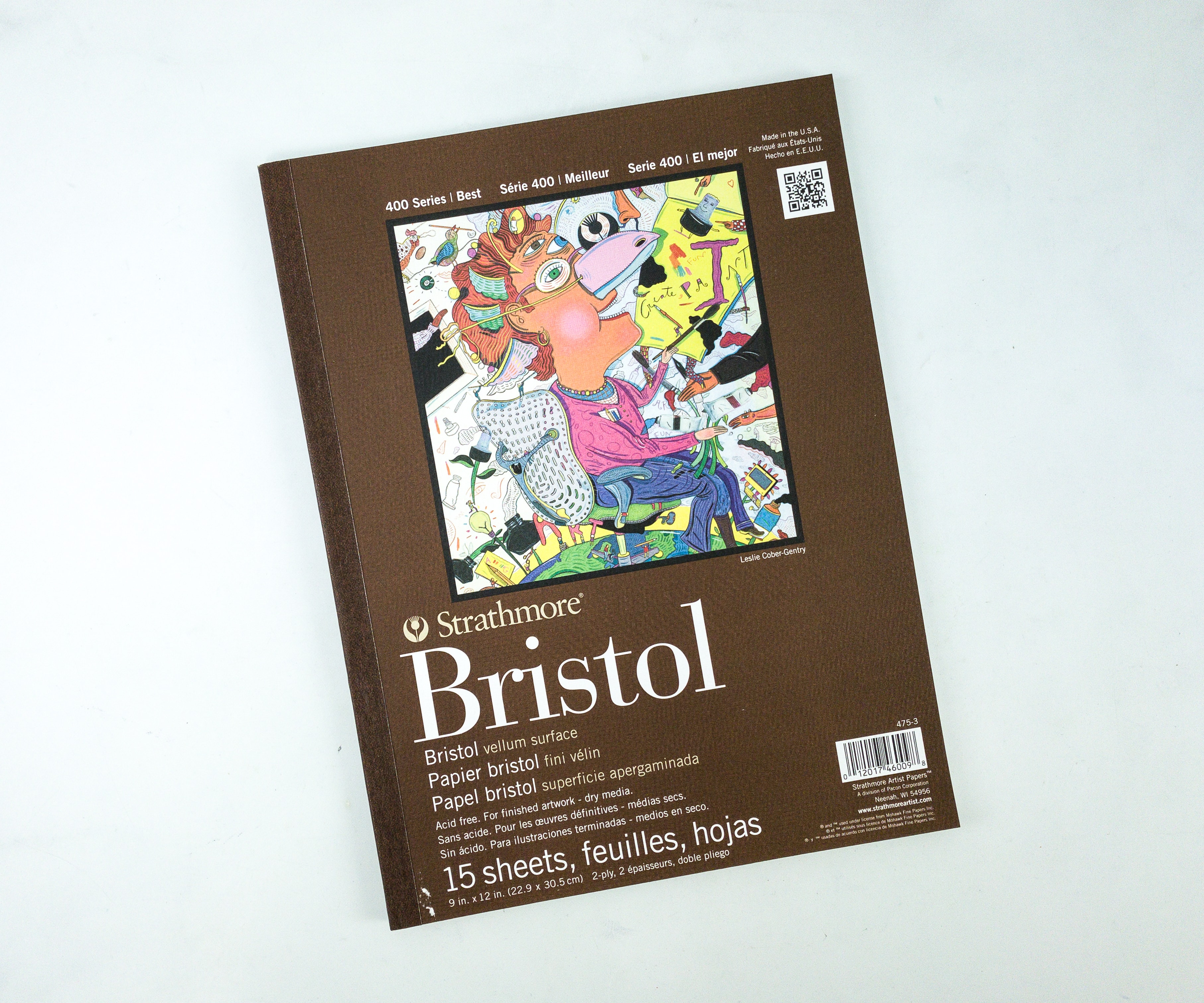 Strathmore 400 400 Series Bristol Paper Pad ($12.59) These are heavy-duty drawing paper featuring a vellum surface, ideal whether for pencil, pastel, airbrush, or other mixed media.
This booklet is a 15-sheet pad with 9″ x 12″ dimension, heavy clipboard backing, and glue bound sheets for a clean tearing out. It's the best paper to use for advanced artists!
Koh-I-Noor Blender ($1.85) It's called a blender because it's a specialized drawing pencil that blends the colors together. This one is also used to soften the edges and lighten the colors of artworks.
This blender pencil adds an extra dimension to almost any kind of artwork, making it the perfect tool to layer colors and add depth to your piece. I like that it doesn't create a waxy build-up!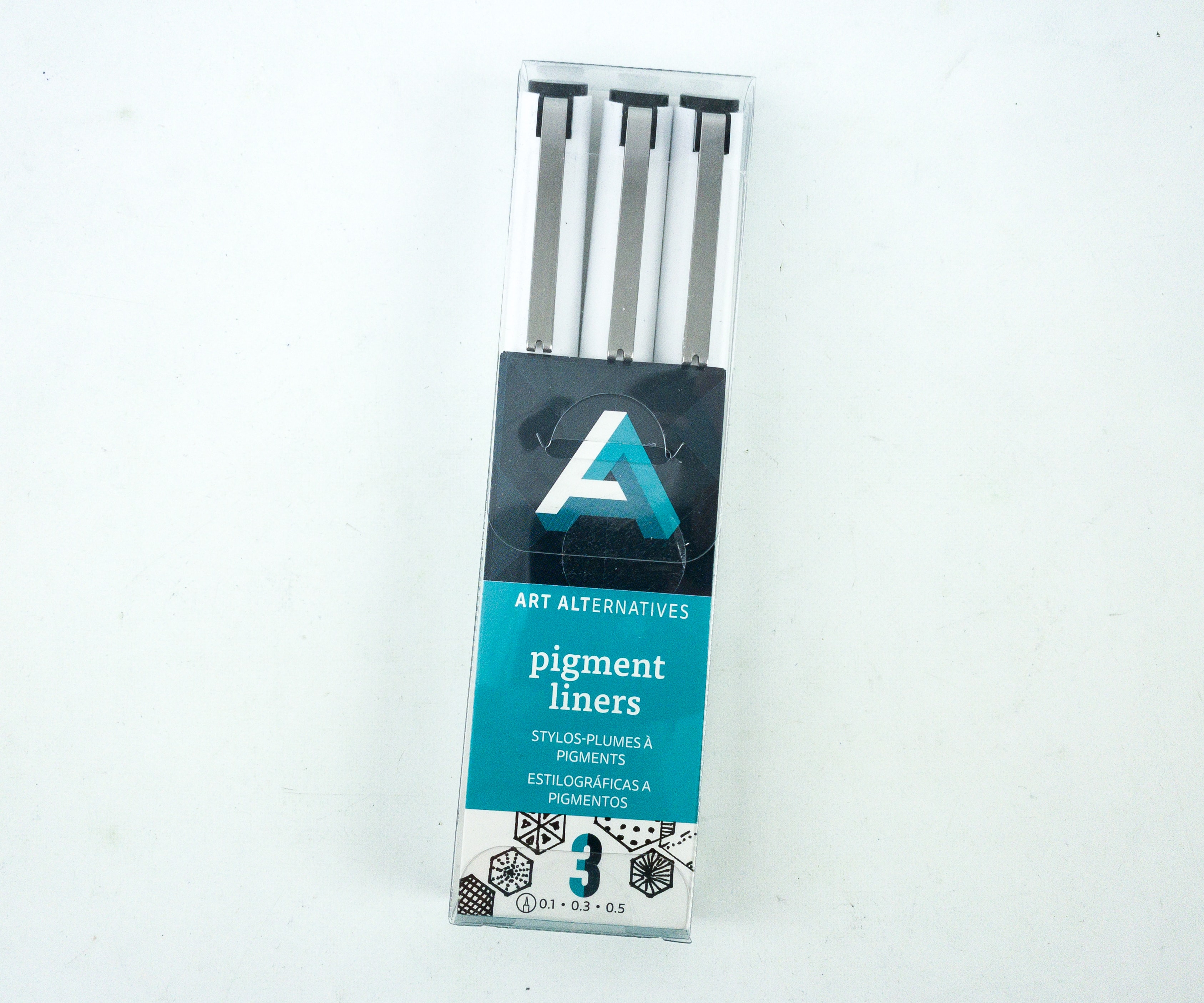 Art Alternatives Pigment Liner ($6.99) For beautiful finishing touches to our artworks, they included these amazing pigment liners!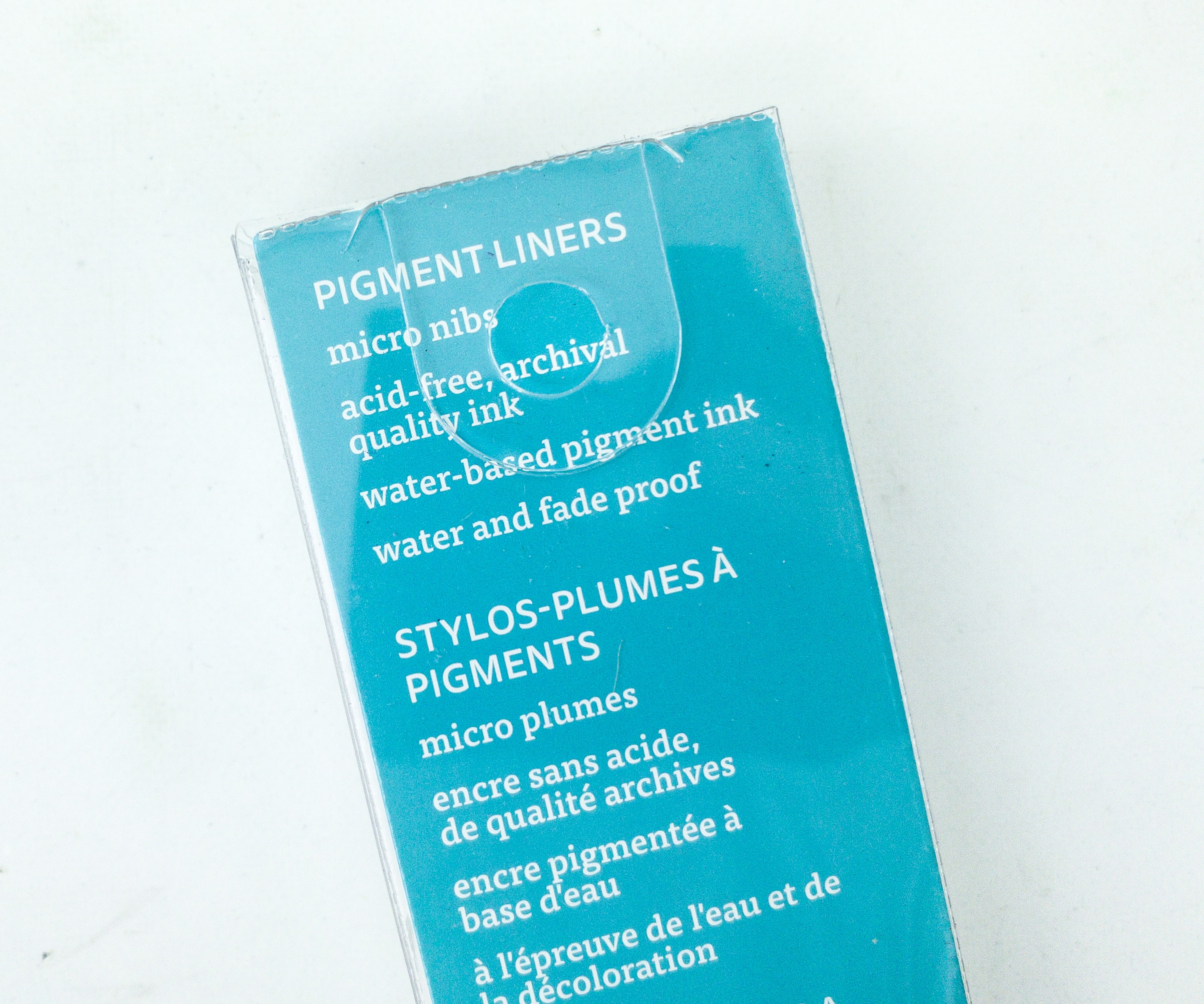 These pens feature acid-free, archival, and water-based pigment ink. They're not just waterproof but also fade-proof!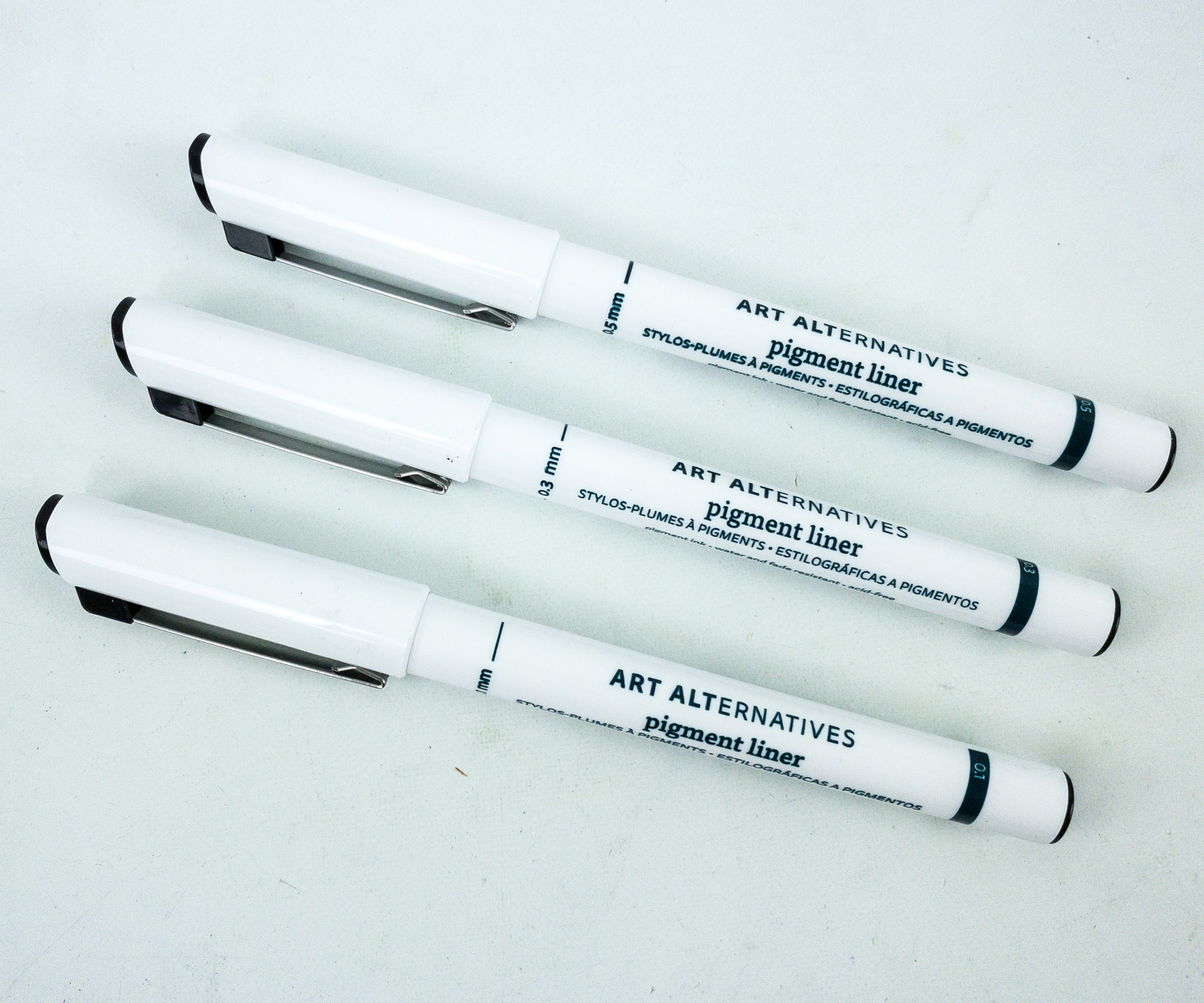 There are 3 pens in the pack. They have triangular-shaped barrels for a more comfortable grip. The design also helps reduce fatigue on hands while providing a more stable handling.
These pens comes with 0.1 mm, 0.3 mm, and 0.5 mm tips, perfect for drawing, illustrating, and coloring.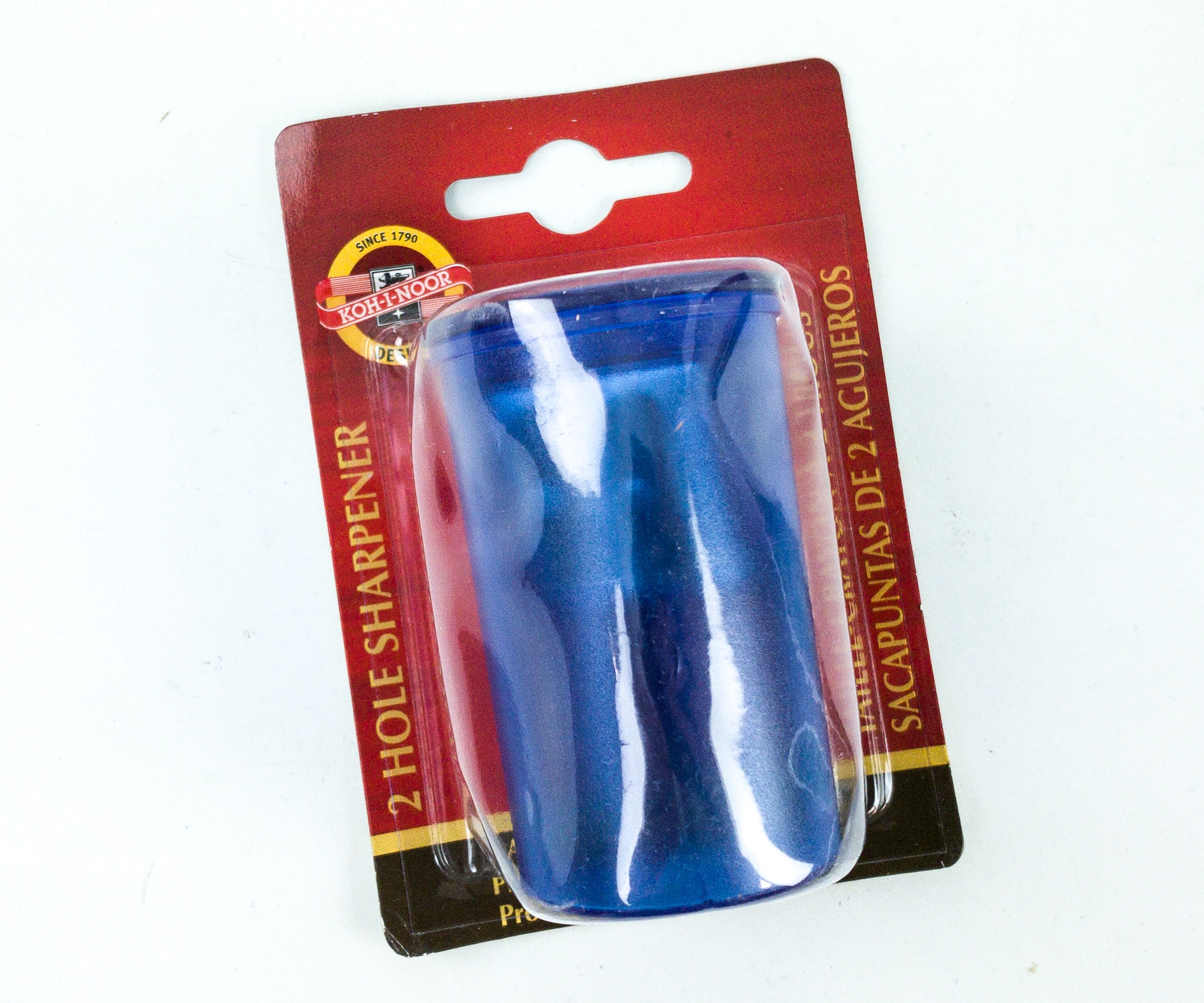 Koh-I-Noor Two Hole Pencil Sharpener ($3.65) Here's another useful tool for artists, a 2-hole sharpener! It's made from plastic and has a blade specially designed for standard and over-sized pencils.
According to the label, the sharpener is made in Germany.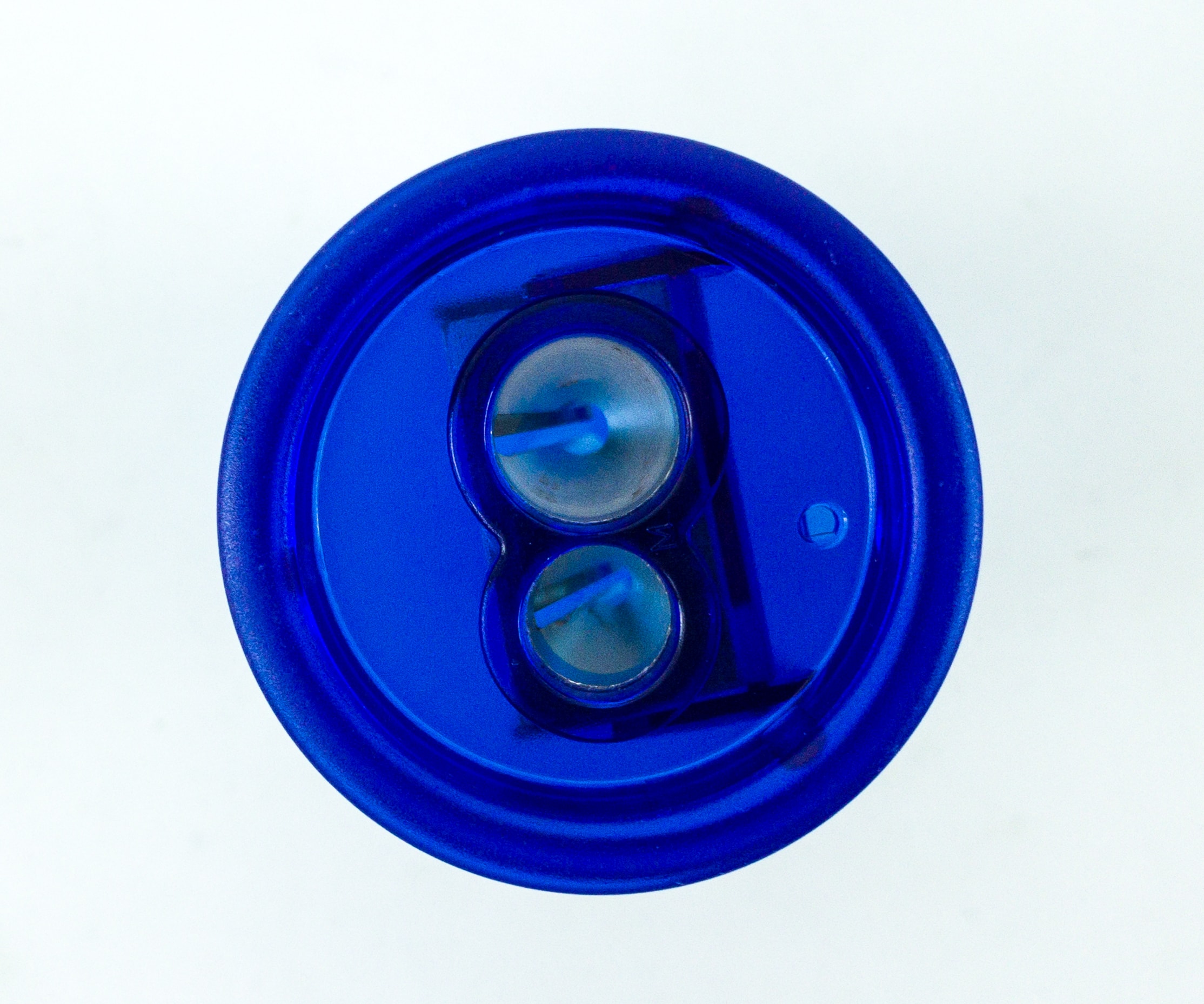 The translucent plastic sharpener features two-different holes for standard and over-sized pencils.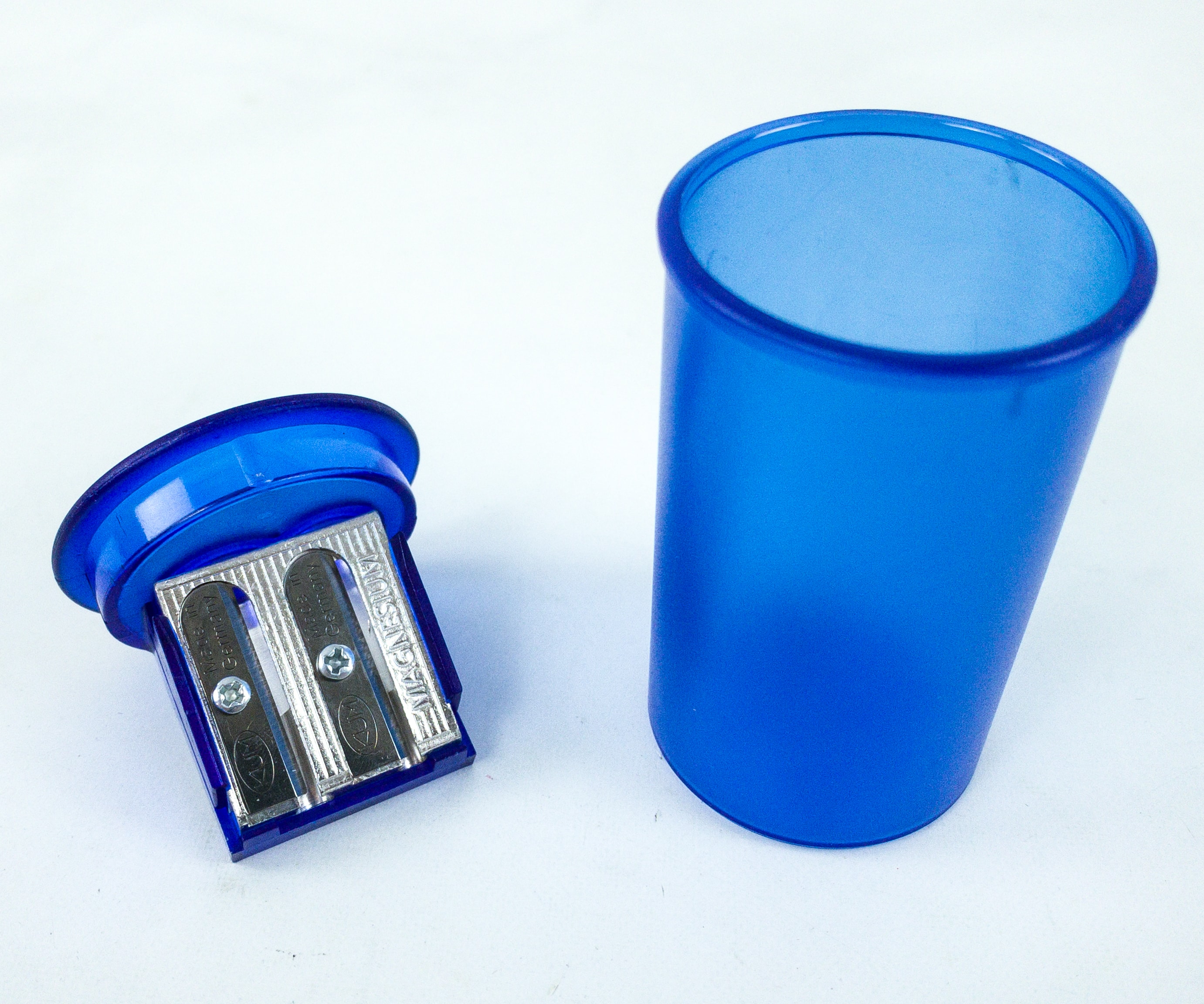 The sharpener also comes with a snap-on cover that prevents the pencil shavings from spilling!
Koh-I-Noor Tri-Tine Multi-Colored Pencils ($27.95) This pack of tri-colored pencils are designed to provide extra depth and dimension to your drawings.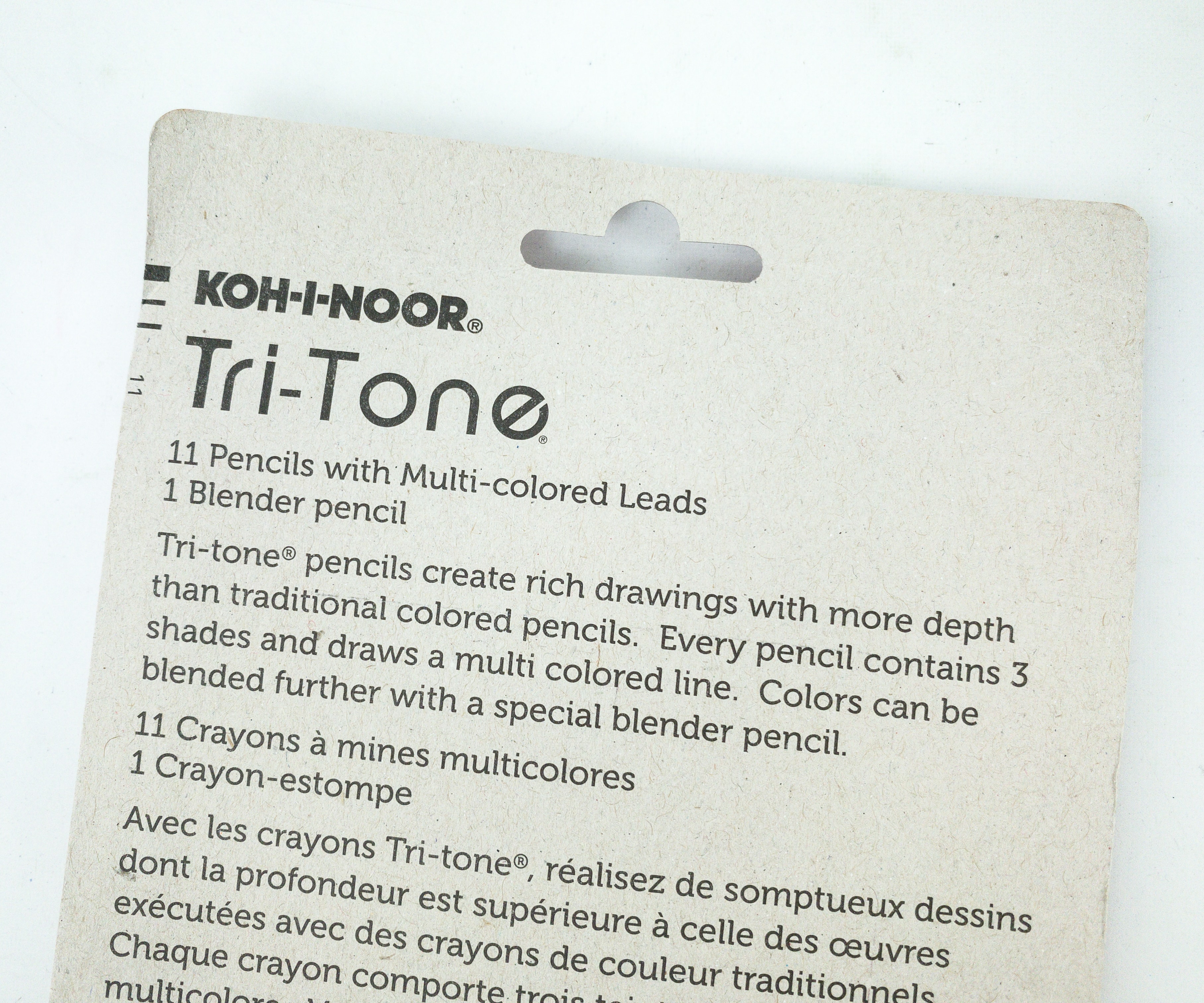 This set includes 11 pencils with multi-colored leads and 1 blender pencil.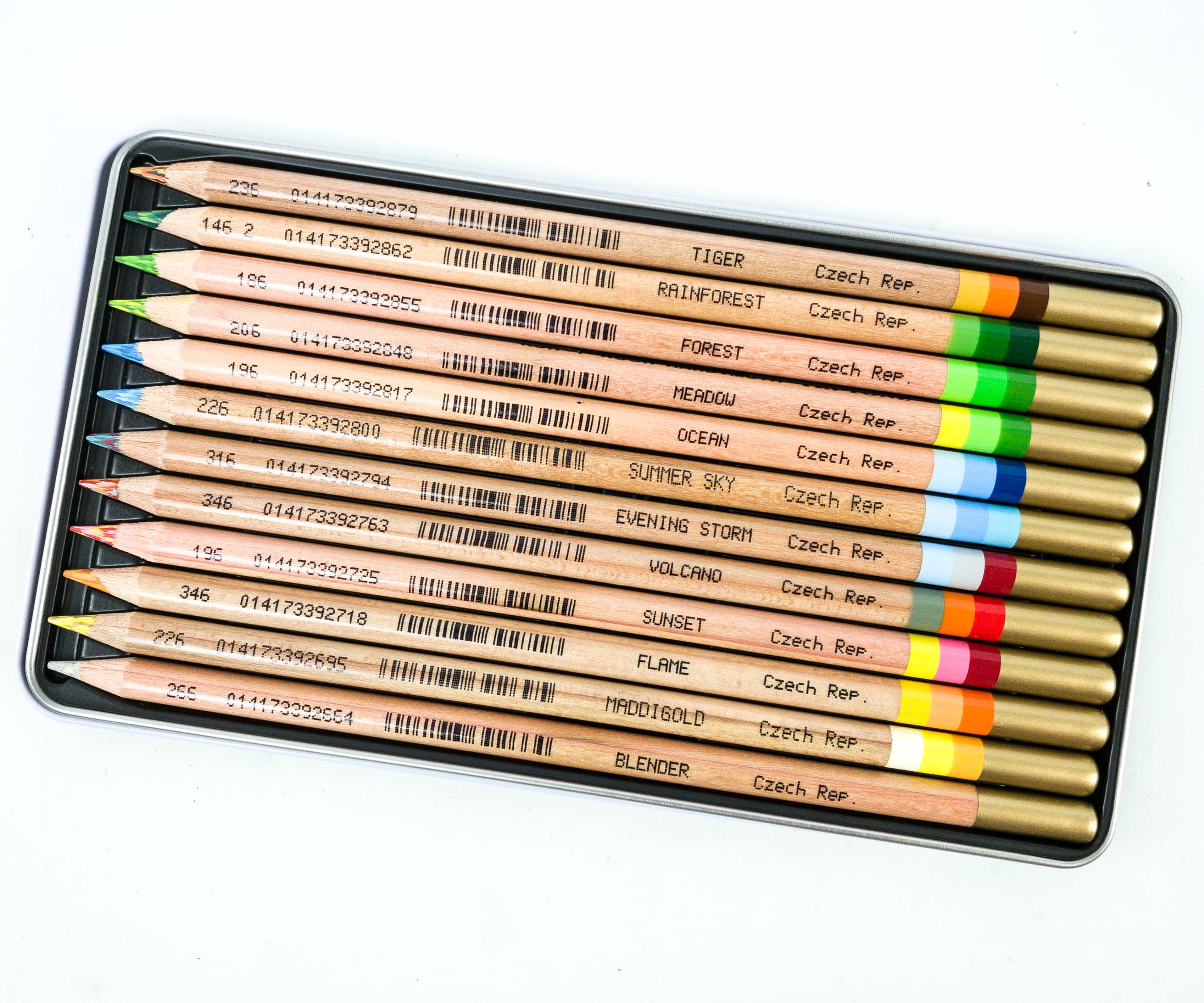 These pencils are made in Czech Republic using the finest Hardtmuth colors and are encased in a strong, durable California cedar casing.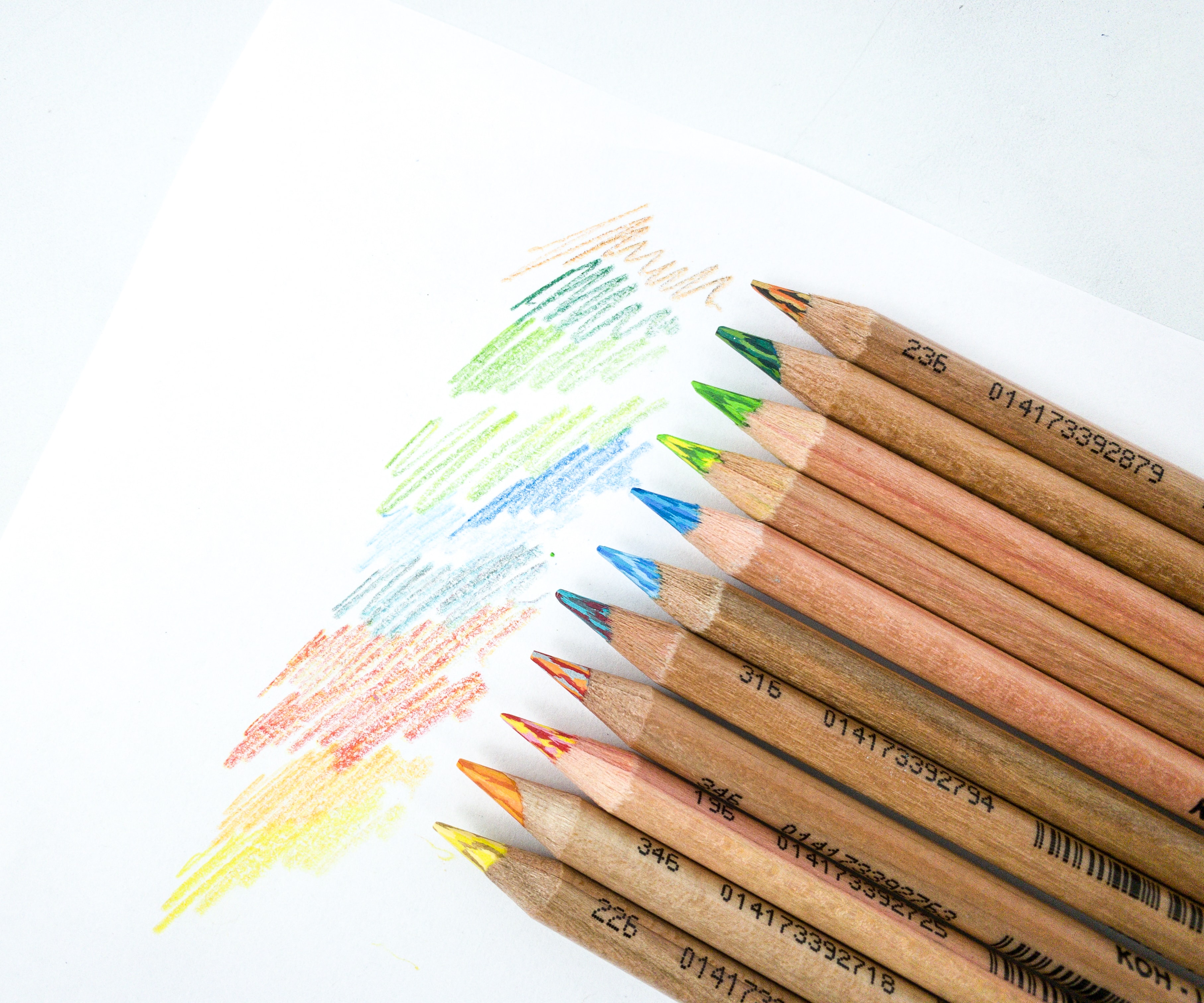 They combined 3 colors on each lead! The color payoff is amazing!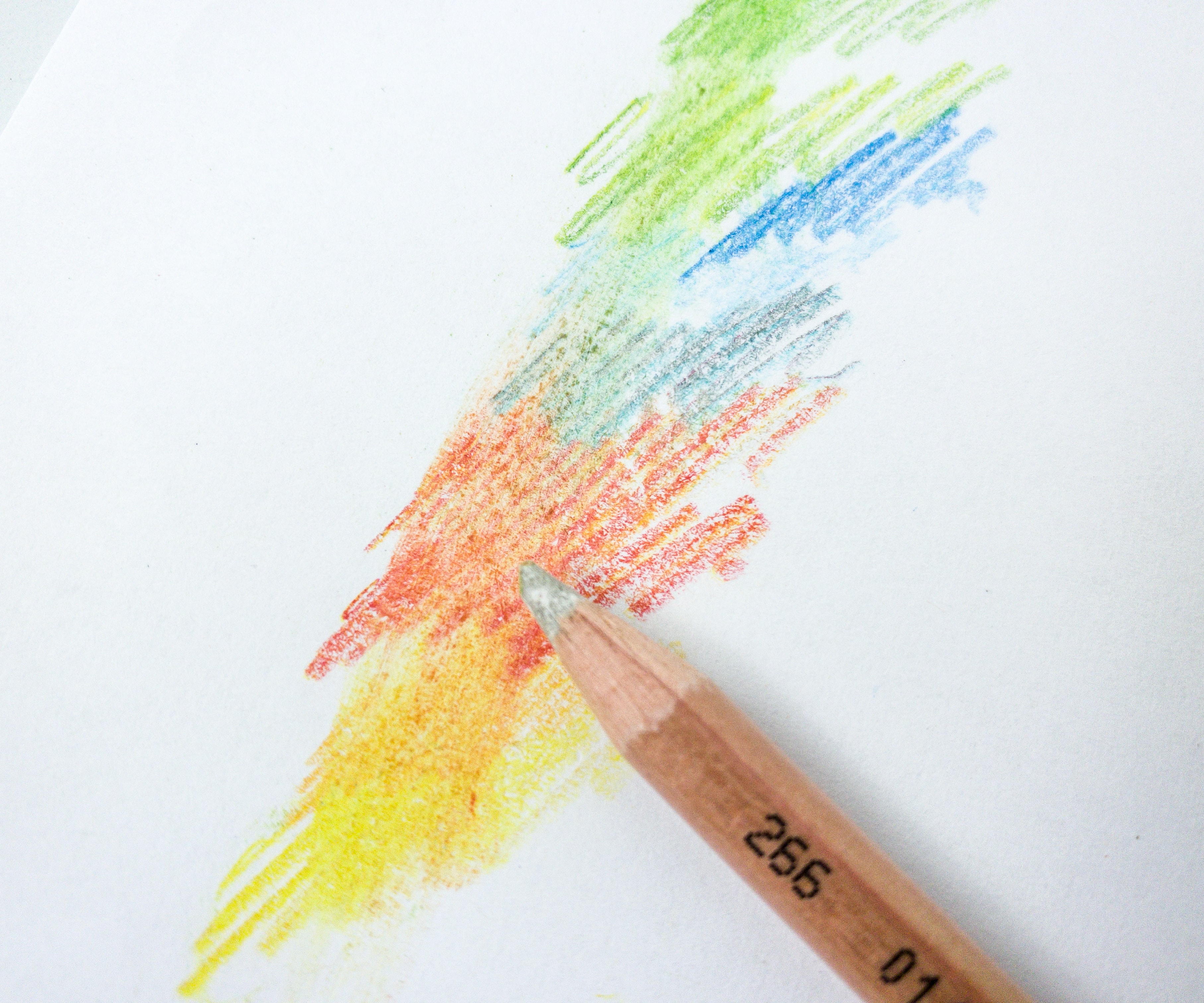 Each of the pencil's core features a unique color combination that blends really well and made sure that the colors you can see are basically found in nature!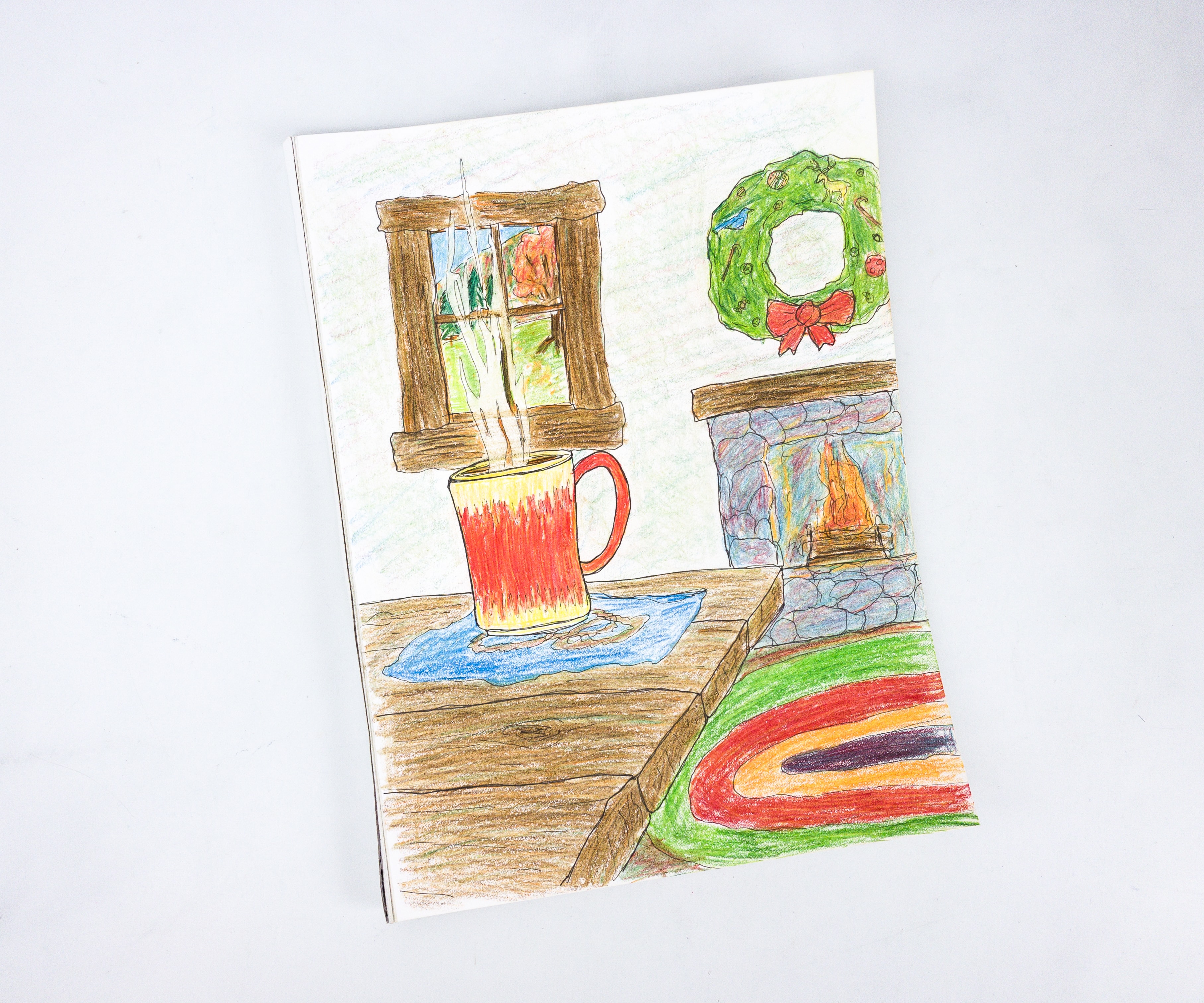 Here's the artwork I've made using the Strathmore 400 series Bristol Paper Pad, Pigment Liners, and Multi-colored pencils. It's an indoor scene, but still depicts a cozy fall setting!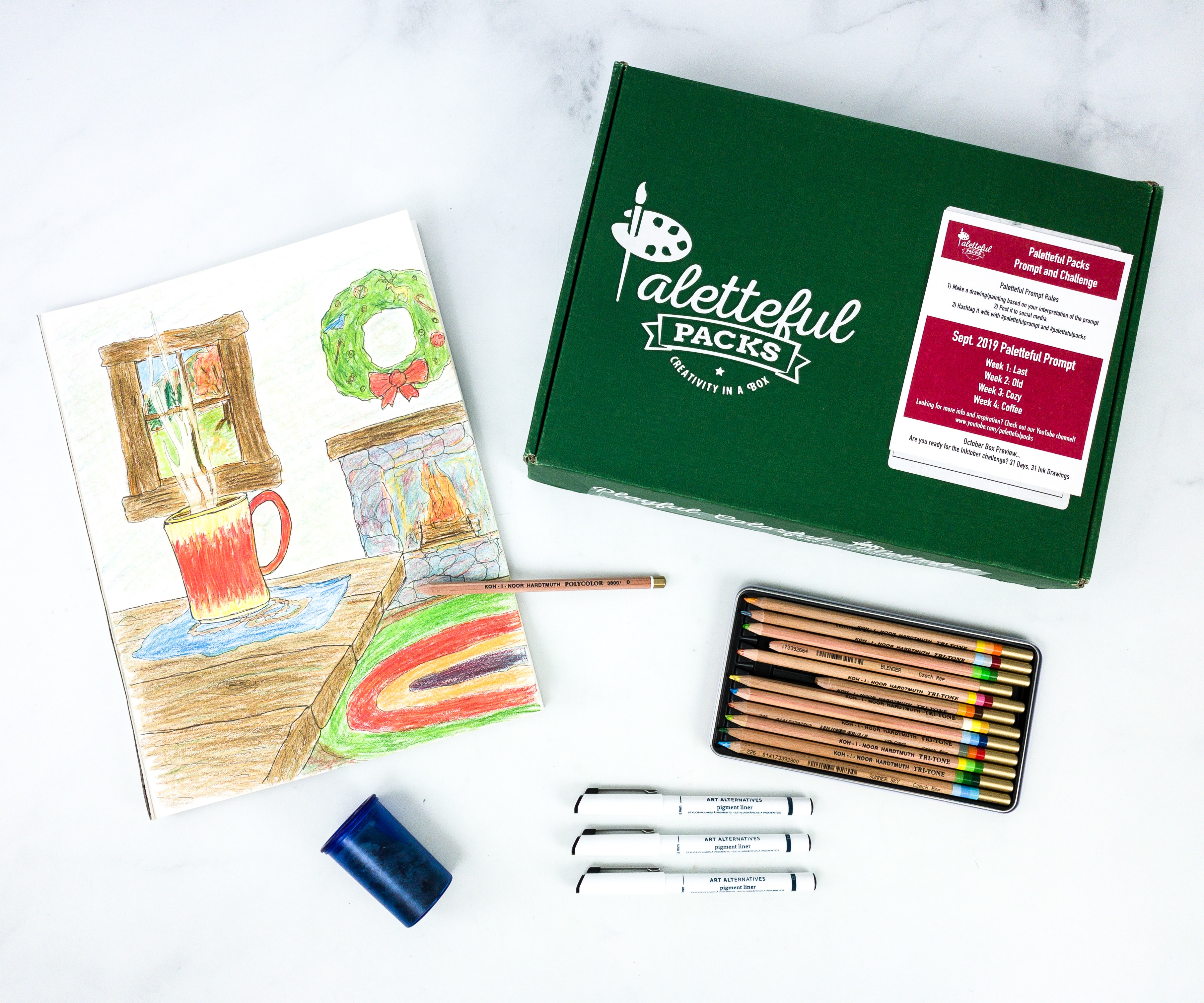 Paletteful Pack has once again impressed us with an amazing curation of cool, high-quality, and user-friendly art tools and supplies. It's really a cool subscription that gives us more reasons to explore our artistic side. This month's box includes a premium quality Bristol paper pad, which makes a great medium for my sketches and drawings. I'm also quite pleased with the tri-tone pencils because they effortlessly give my artwork depth and dimension. The rest of the items are also usable. I'm certainly looking forward to more art tools and art inspirations from this subscription!
Any thoughts about the Paletteful Packs box?