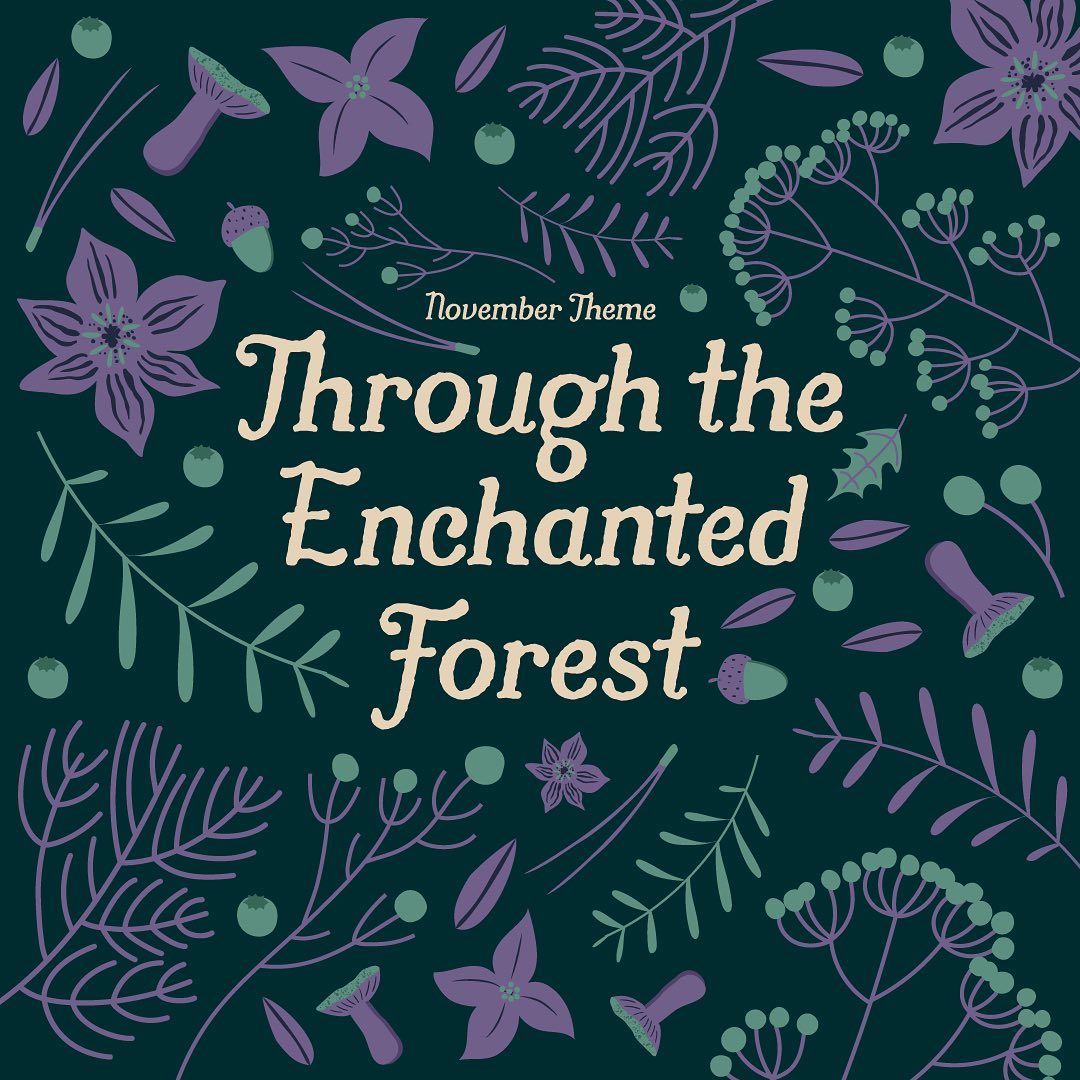 We have the third spoilers for the OwlCrate November 2019 box!
The theme is THROUGH THE ENCHANTED FOREST!
DEAL: Use coupon code HELLO15 to save 15% on your first subscription!
? Would you survive a walk through the enchanted forest? Our November box is filled with magic and wonder inspired by some of our favorite fictional forests.
? Our book pick this month is an atmospheric and mysterious story about a snowed in small town, and the dangerous magical woods that surround it.
? We are including an absolutely stunning exclusive edition, which will have an EXCLUSIVE COVER and SPRAYED EDGES! The book will also be SIGNED by the author!
? You can expect to find wonderful items inspired by The Cruel Prince, The Raven Boys, and Uprooted as well as some special goodies not tied to fandoms. We can't wait to share sneak peeks in the coming weeks!
? Already subscribed to OwlCrate? Your November box is reserved for you – no need to sign up again. Just make sure your payment info is up to date so that you have a successful renewal on November 1st!
? We will also be revealing our December theme later today!! So much excitement! Stay tuned…
? Have a bookish friend who would enjoy this theme? Be sure to tag them in a comment so they don't miss the announcement!
? graphic by @heyatlascreative
BOOK SPOILER? Don't click here if you don't wanna know what we think the book might be!
And every box contains: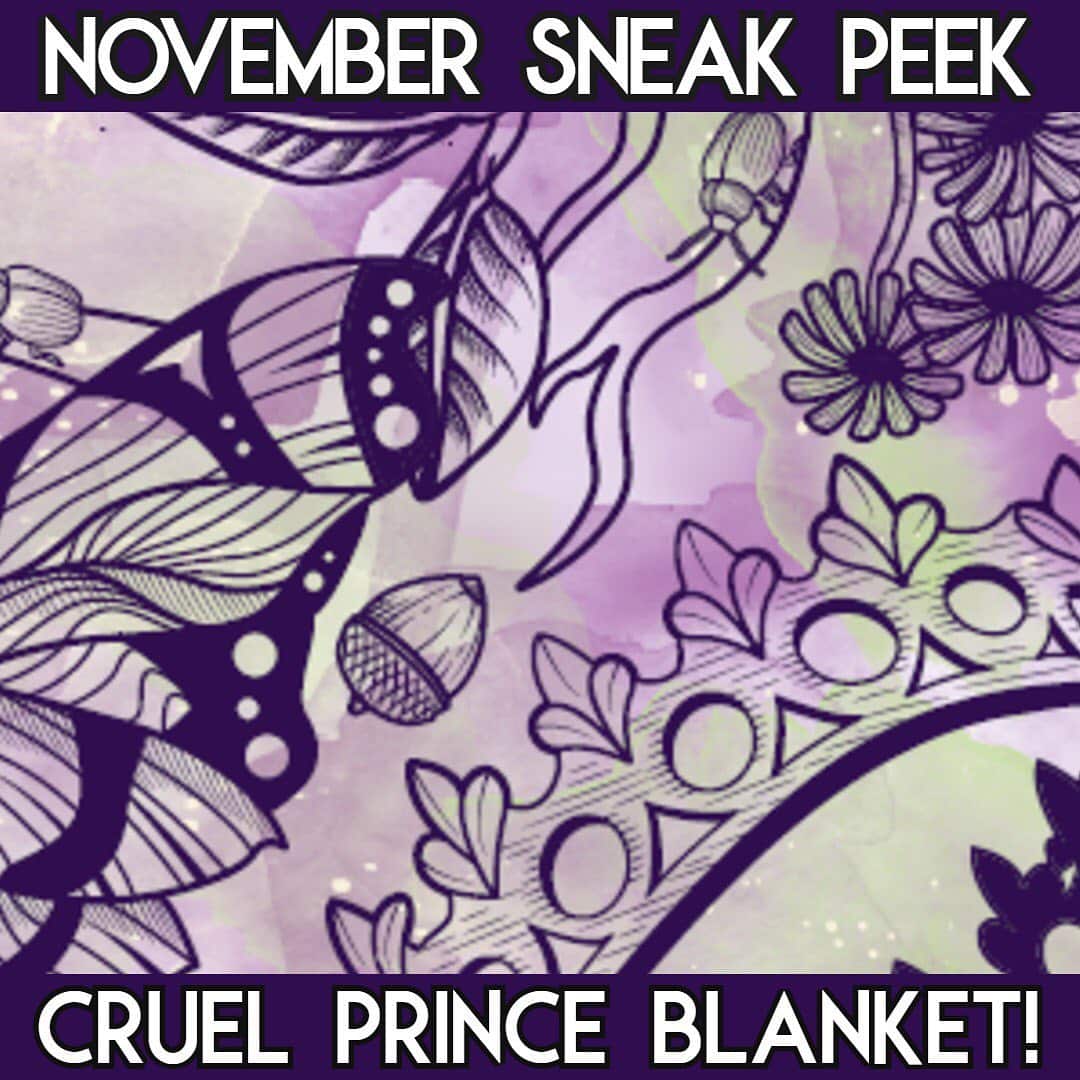 Its finally time to reveal the sneak peek you've all been waiting for! Every November THROUGH THE ENCHANTED FOREST box will include an officially licensed Cruel Prince throw blanket!
? The blanket was designed by the talented @bookmarkd.tattoos! The image shared here is just a tiny glimpse of the beautiful design which has been approved by Holly Black herself!
? We have been wanting to include a blanket for so long and we are so excited to finally be sending one out. This is a super soft throw blanket that will be perfect for getting cozy with on the couch this winter.
? We hope you're as excited as we are for this item! Be sure to tag any fans of The Cruel Prince in the comments so they don't miss out on the box. We don't yet know if we'll have any extra blankets to sell in the shop – the only way to guarantee getting one is to order the November box!
PLUS:
It's time to announce our artist collaboration for our November collectible enamel pin!
✨The November THROUGH THE ENCHANTED FOREST box will feature an absolutely stunning pin designed by @fourseasonsfox!
✨ We've worked with Four Seasons Fox a few times in the past and adore their whimsical style. We're also big fans of their more witchy designs they've been creating recently.
✨ The pin they've designed for our box will be perfect for wearing on your winter coat! Also…there shall be GLITTER!
✨ The pin pictured here won't be included in the box. Ours is a brand new exclusive design that won't be available anywhere else!
Every November box will include an OwlCrate exclusive reading planner! We designed this planner in collaboration with our friends at Blue Star Press! We have been including reading planners annually and every year we make them better than the last! We listened to your feedback and this year's planner is bigger and better than all the previous styles! The planner has monthly calendars, a weekly planner, to do lists and reading lists, lots of pages to write book reviews and more! We also added in some new pages but those are a surprise! One of the best things about our planners is that they are undated. This means you can use it whenever you like and write in the dates yourself. Please note that the planner in the photo is from last year. This year's planner will look totally different!

We are also really excited to announce that we will be working with Four Seasons Fox on the November enamel pin! We absolutely love their whimsical design style, and we can't wait for you to see the stunning pin they've created. It's super different from all of the previous pins we've done so far this year and will be the perfect addition to your winter coat!