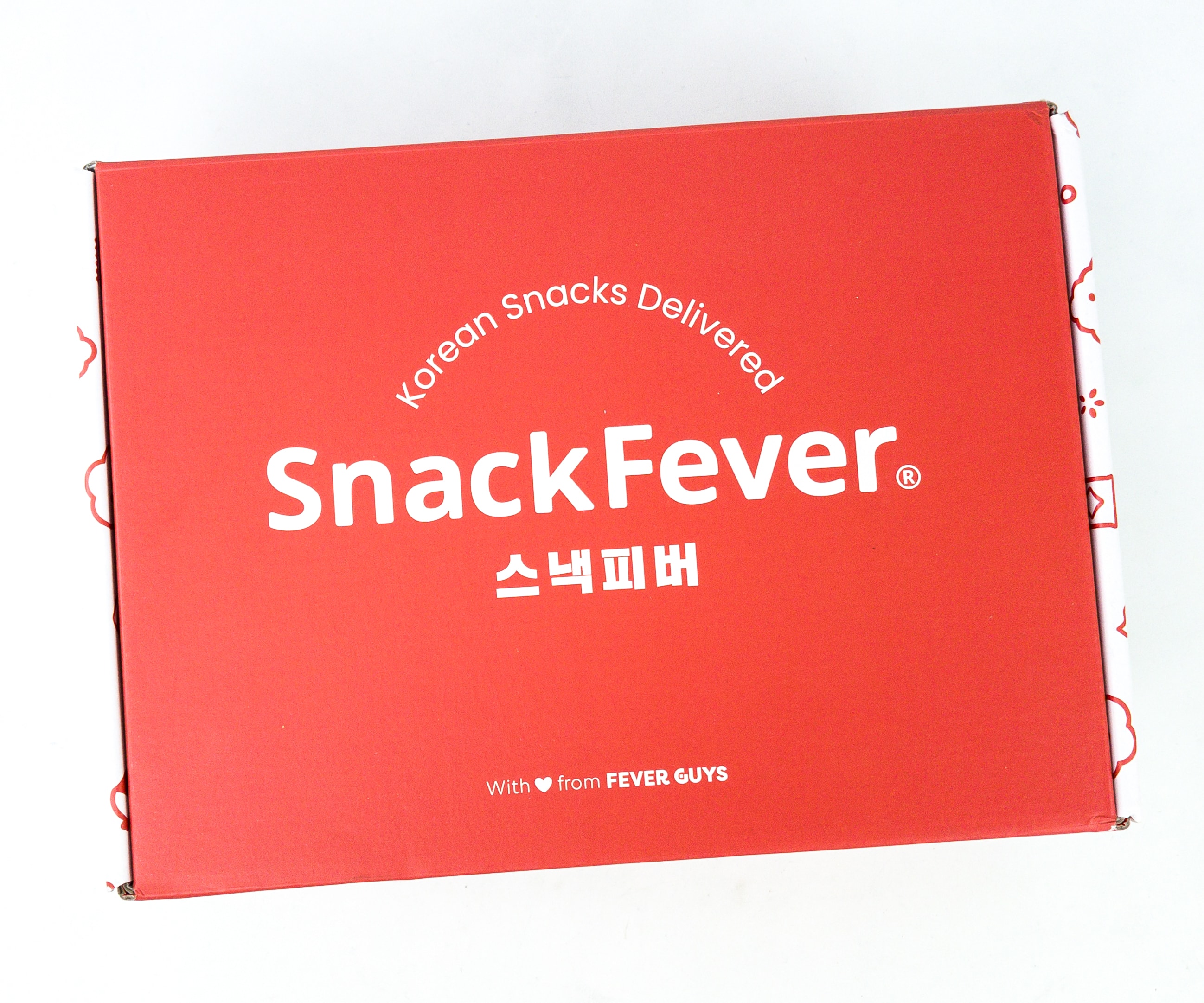 SnackFever is a monthly subscription box that delivers all your favorite Korean snacks, as well as other hard-to-find Korean treats. Each month, subscribers will get 5 to 12 Korean snacks and treats, depending on their subscription. Snack Fever is available in three boxes, the mini box, the original box, and the deluxe box, and subscriptions are $12, $22, and $35, respectively, every month.
NOTE: Starting the February 1st, Snack Fever will be having some changes on their subscription, including a Loyalty Rewards Program, new Original and Deluxe boxes, and a new shipping schedule. You can read more about the changes here.
DEAL: Save $3 off your first box (Mini, Original, Deluxe). Use coupon code HELLOSUB3.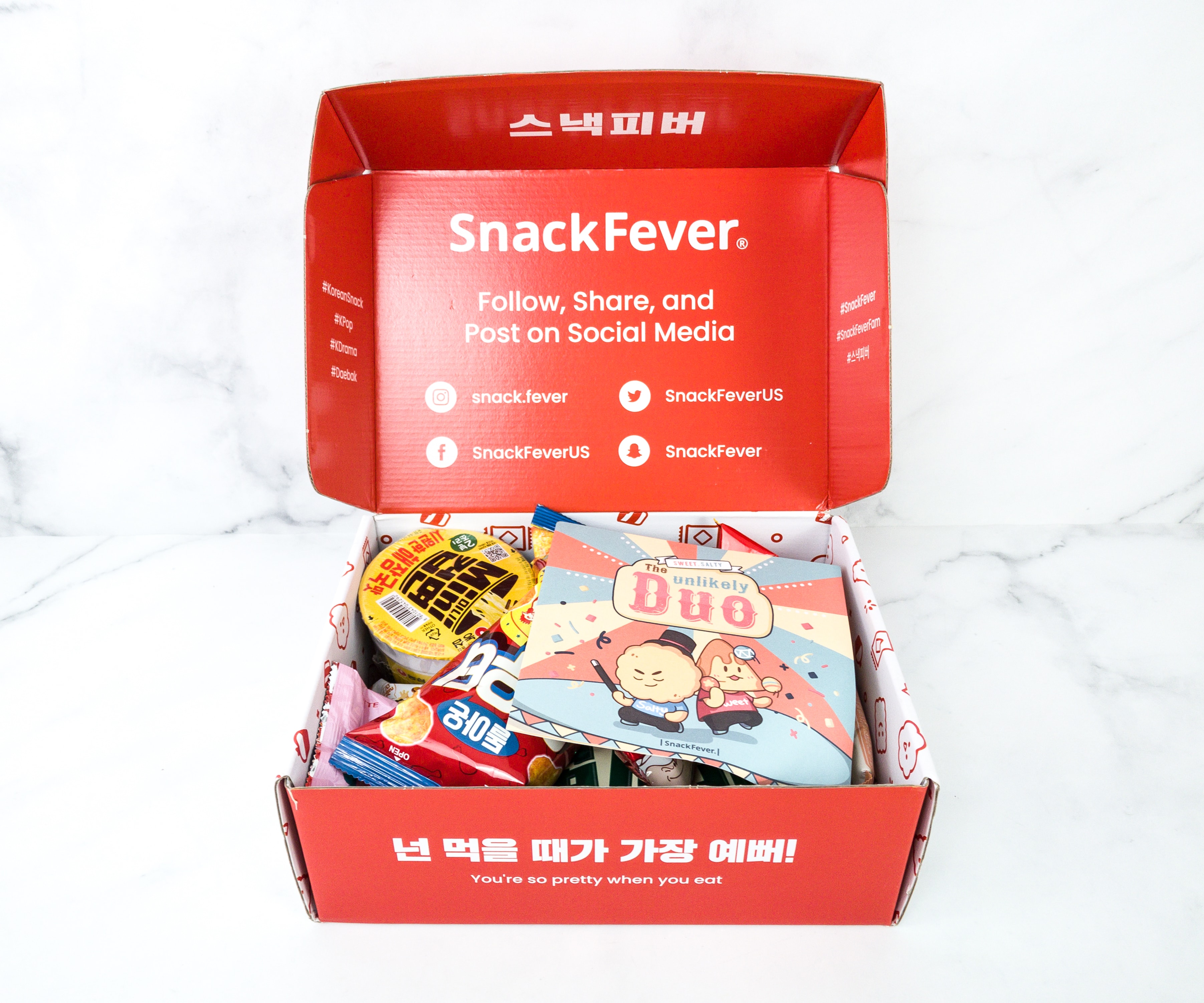 SnackFever's social media handles are printed on the box. On the side, there's even a Korean sentence which means "you're so pretty when you eat"!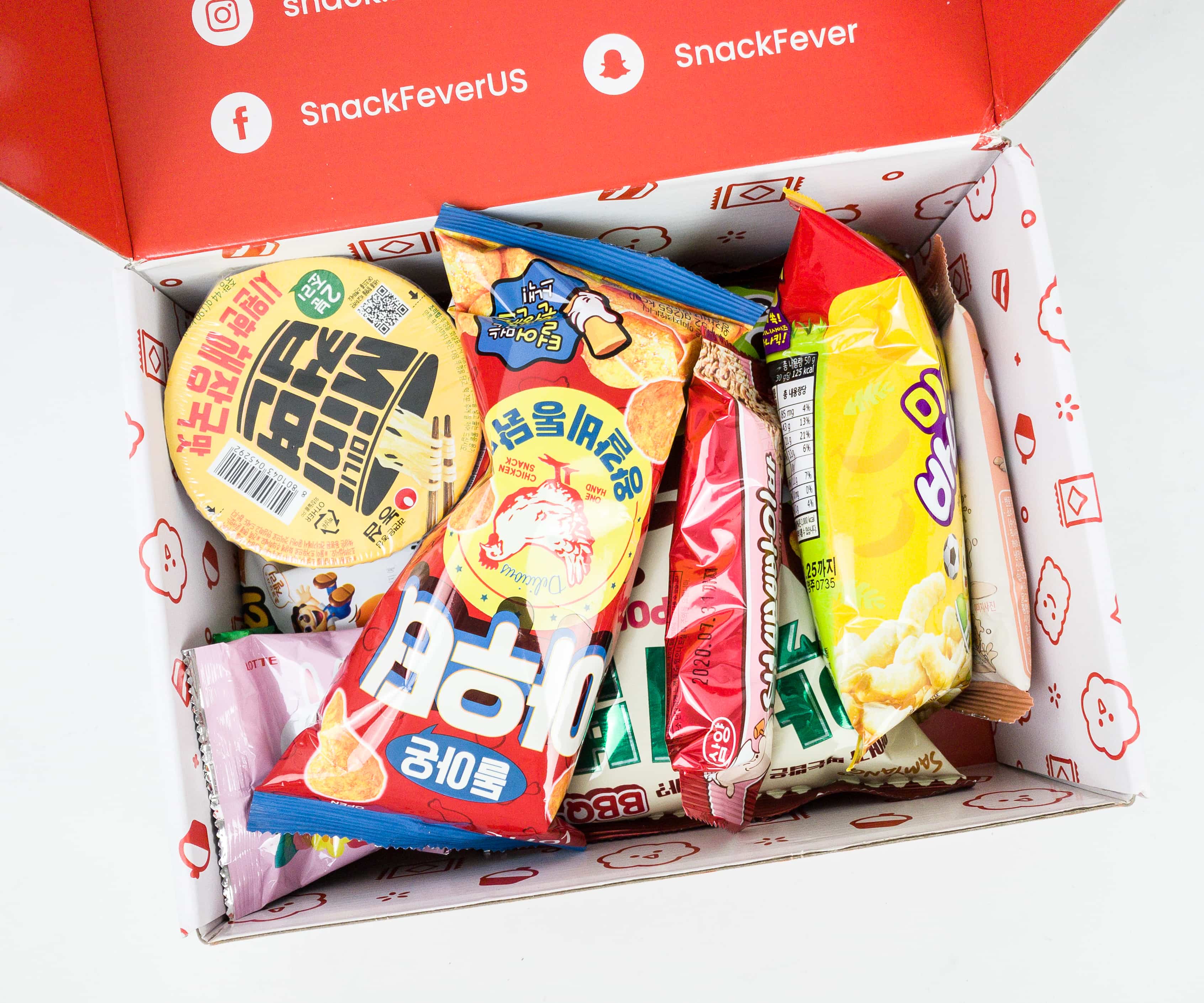 There is no extra packaging, just snacks filling the box to the brim!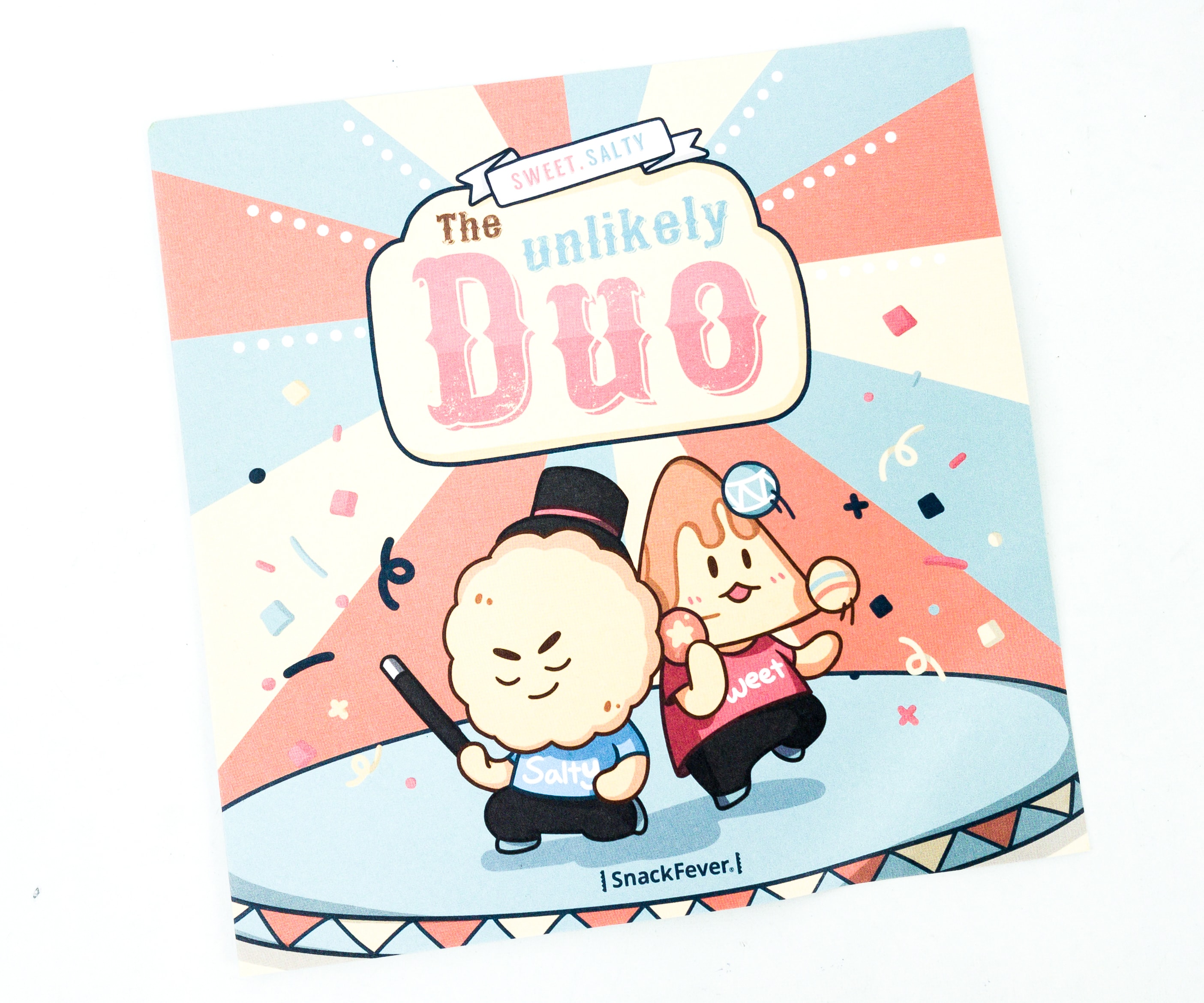 October 2019 theme is Sweet, Salty: The Unlikely Duo!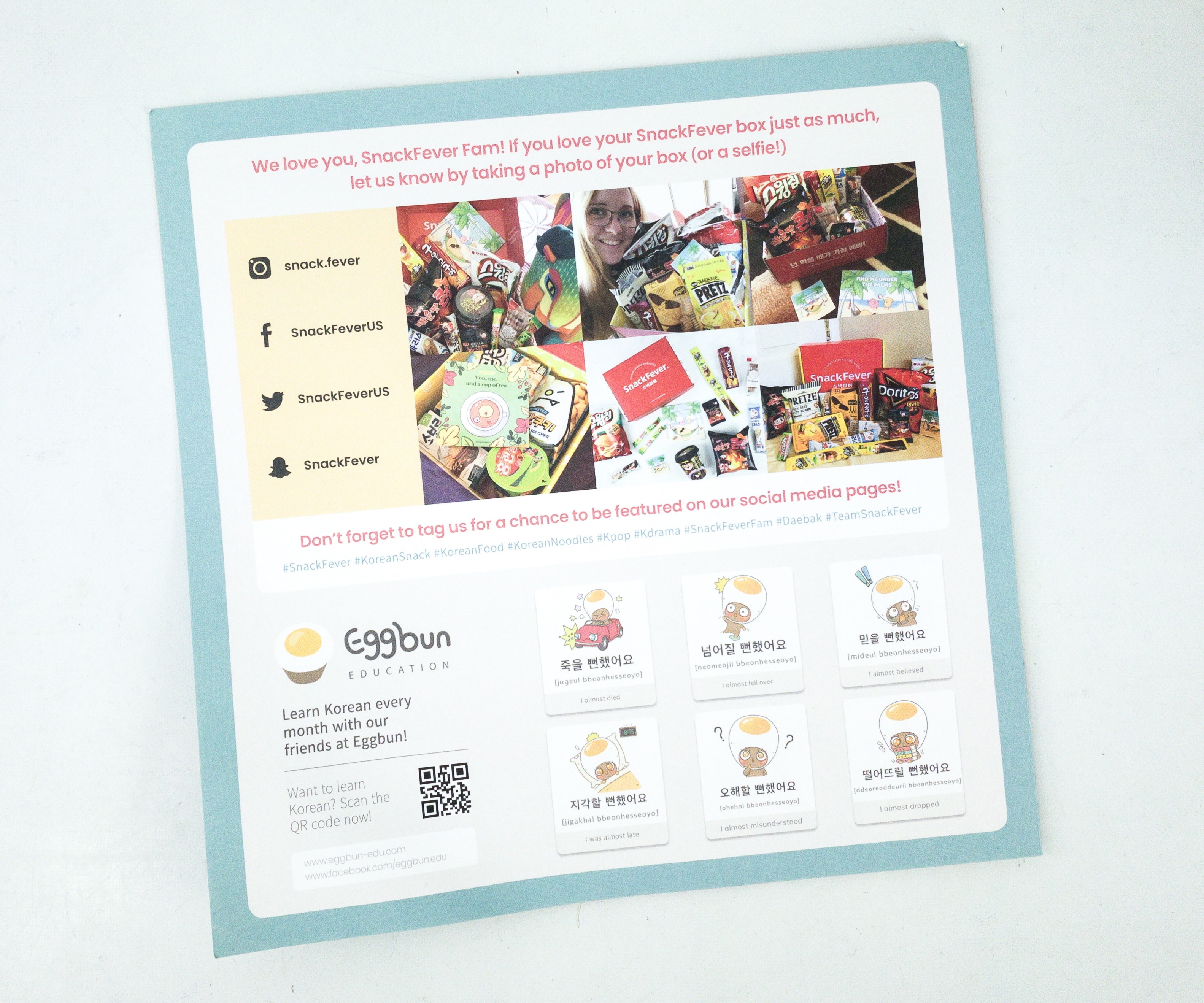 The booklet features selfies of subscribers with their Snack Fever boxes, as well as some Korean vocabulary words.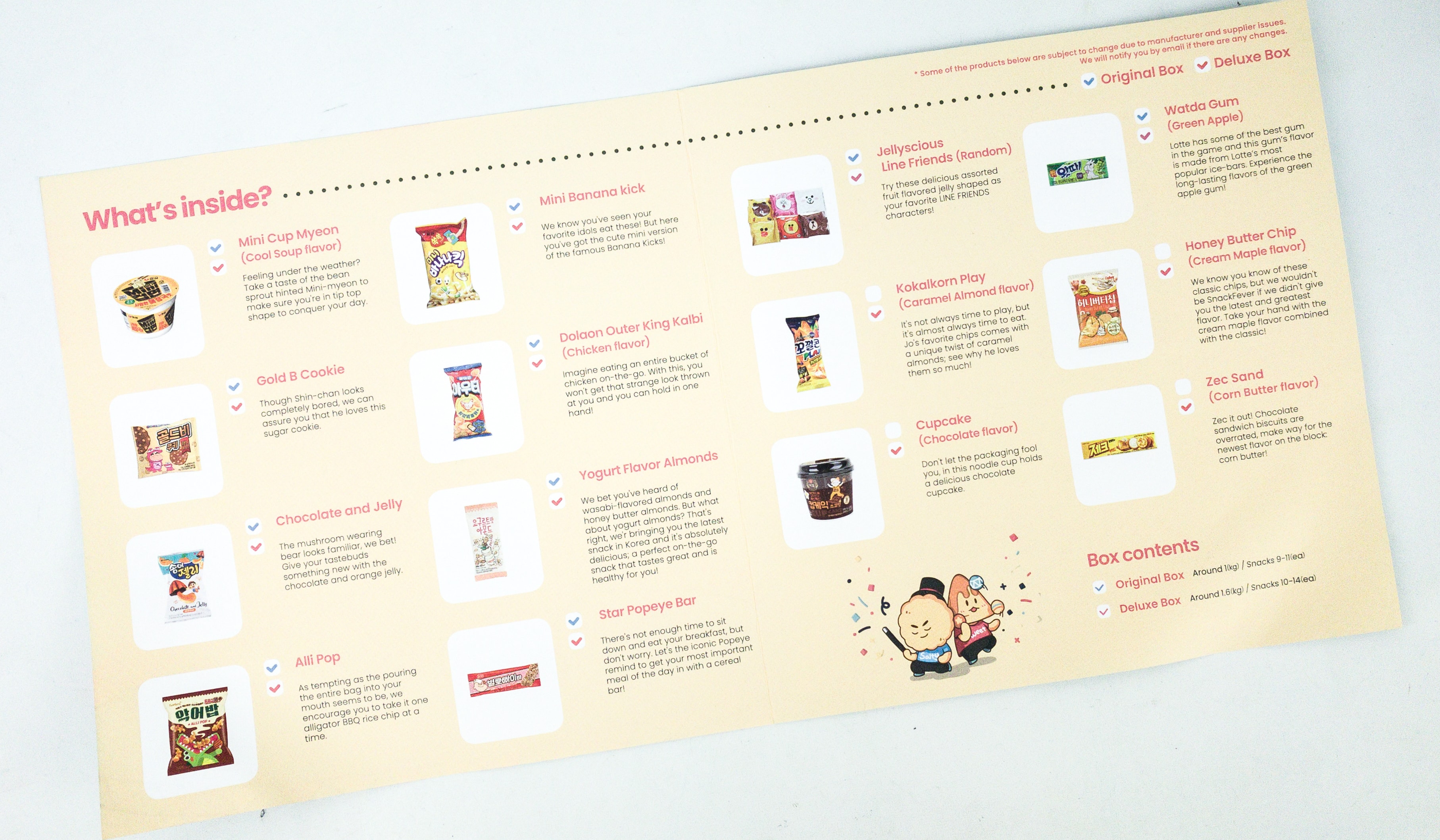 Of course, there's also a list of all the items in the Snack Fever Mini Box, Original Box, and Deluxe Box.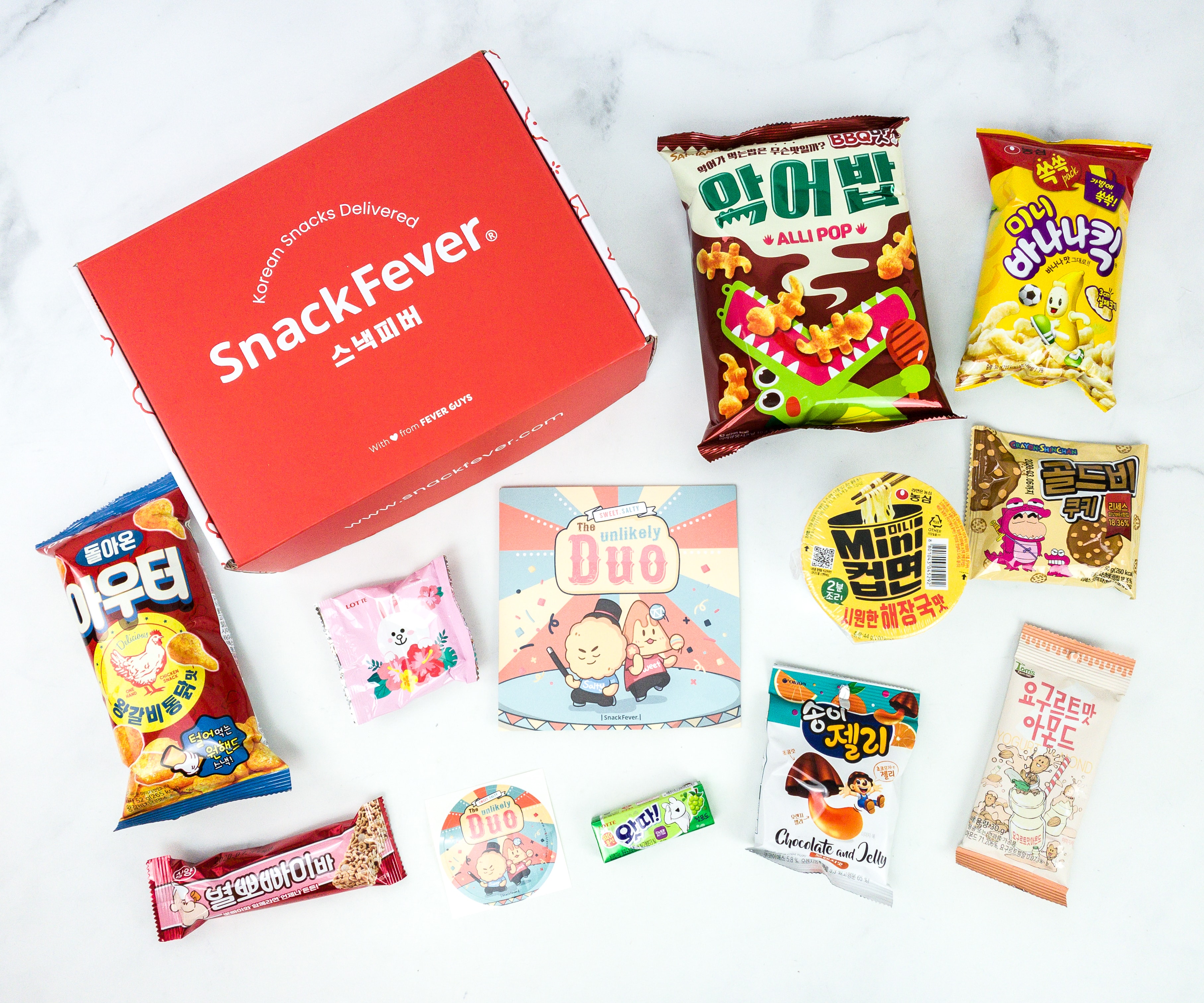 Here are the full contents of the Original box. To see all of our SnackFever reviews including the big box, click here.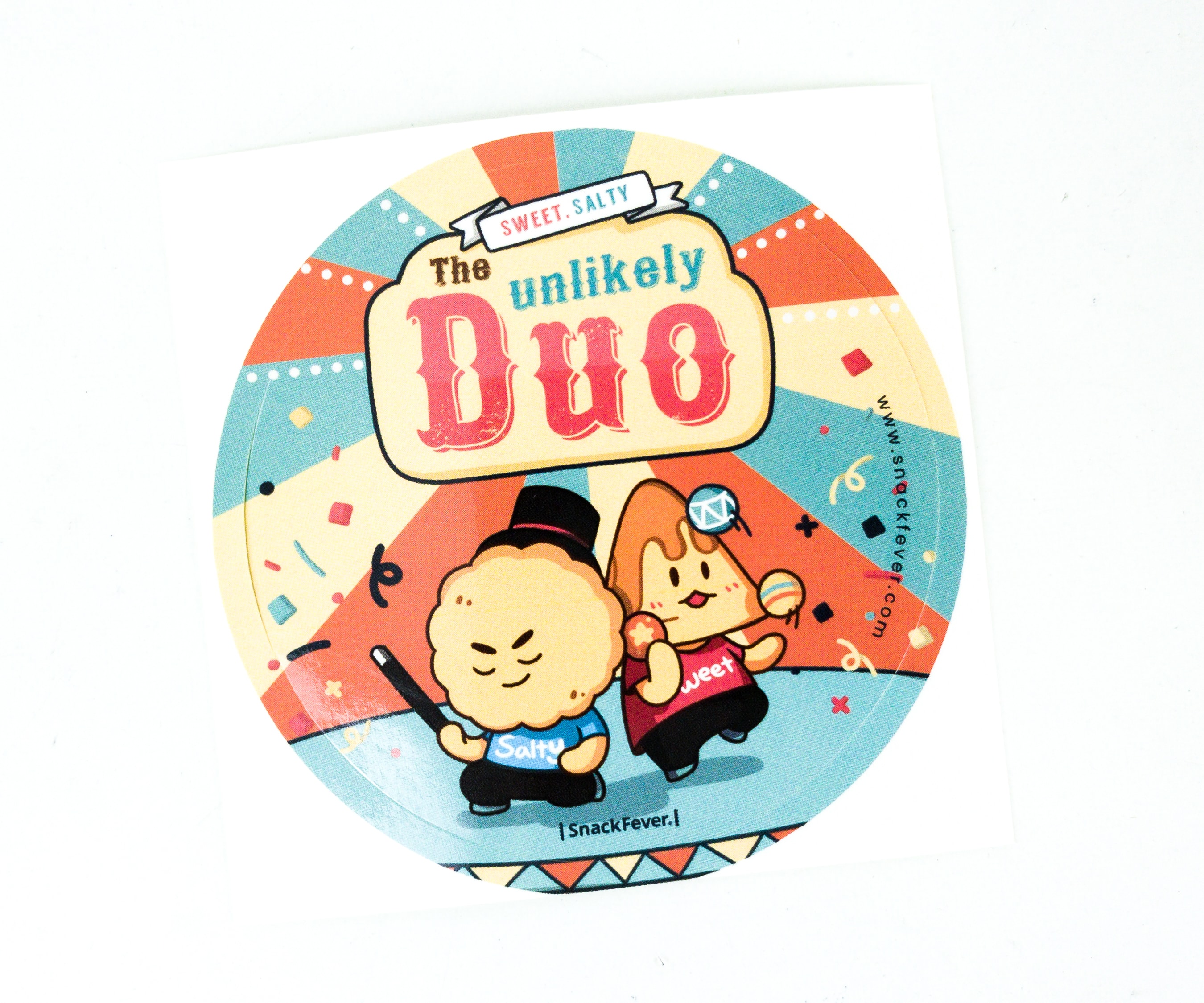 Sticker. Each month, Snack Fever includes a super cute sticker that is related to the theme.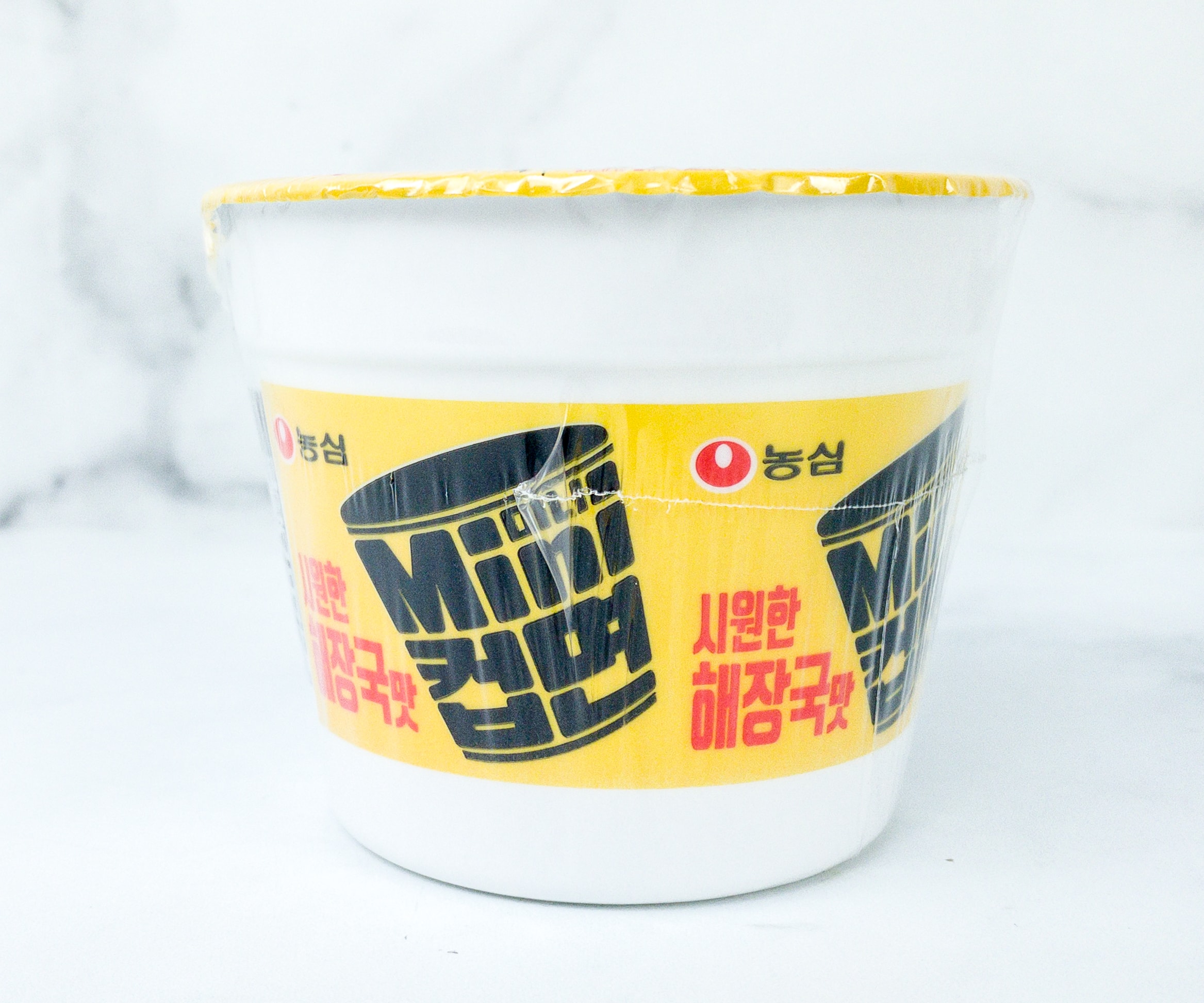 Mini Cup Myeon. If you are looking for a quick, warm snack to fill your stomach, this instant noodle is the perfect treat for you! It's smaller than the usual cup noodles from Korea but packed with so much flavor. It's also easy to prepare and cook, you just have to add hot water and the included seasonings, then wait for a couple of minutes. It's quite spicy and the noodles are thin and easy to chew!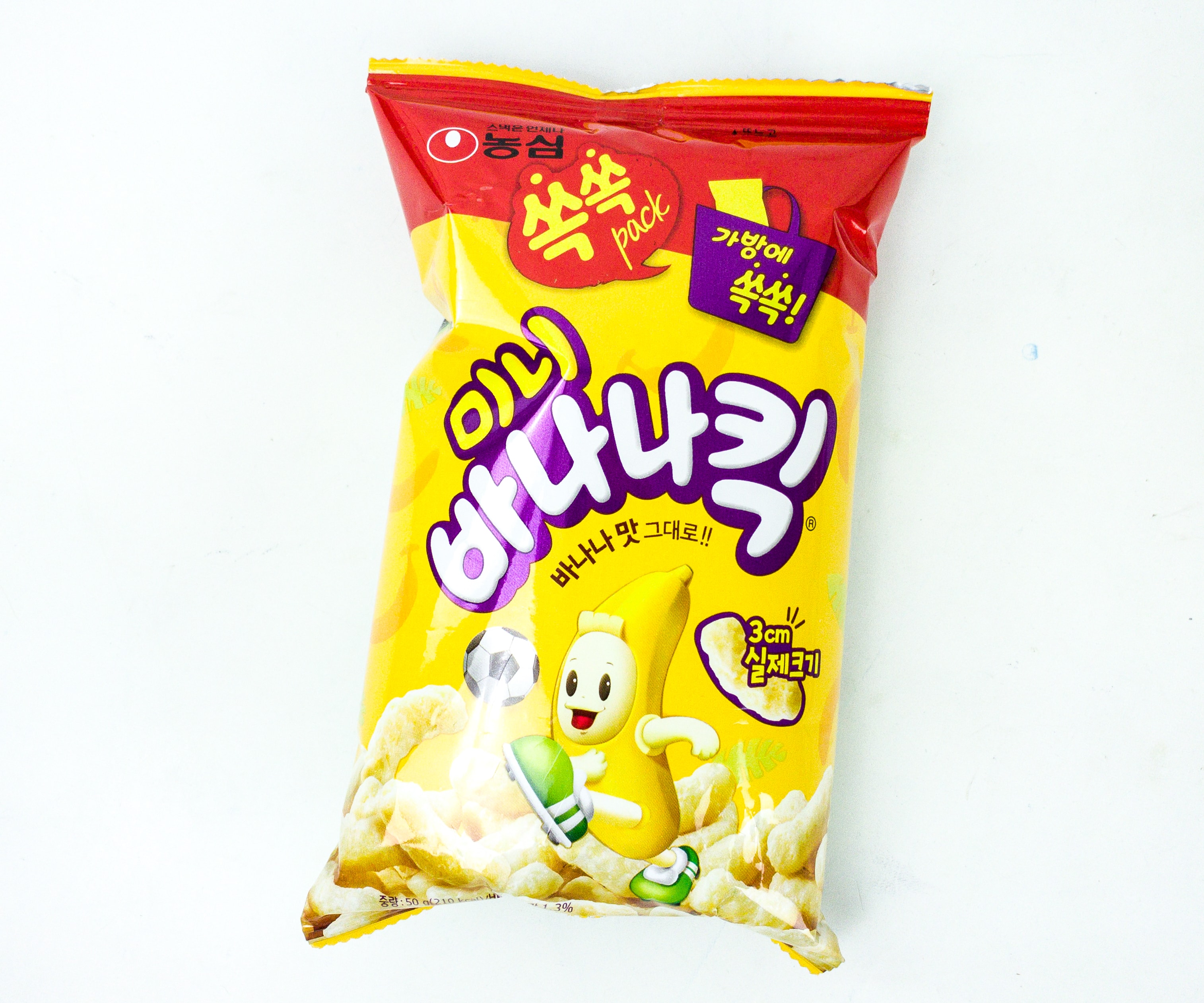 Mini Banana Kick. These are bite-sized, crunchy puffed corn snacks infused with sweet banana flavor. Each piece melts in the mouth and they're just so addicting. We got the mini pack, which is ideal for on-the-go snacking!
Gold B Cookie. This cookie is baked to perfection, thus its beautiful golden brown color. It's so soft and chewy, and it's also flavored with peanut butter for extra sweetness mixed with a nutty flavor. Also, the cookie wrapper features Crayon Shinchan, a cute cartoon character known for his naughty yet witty attributes.
Dolaon Outer King Kalbi. We got another small pack of snacks for on-the-go munching. It contains chicken-flavored puffs, which are also shaped like tiny chicken legs. The taste is just fantastic, it's savory but not overwhelmingly salty.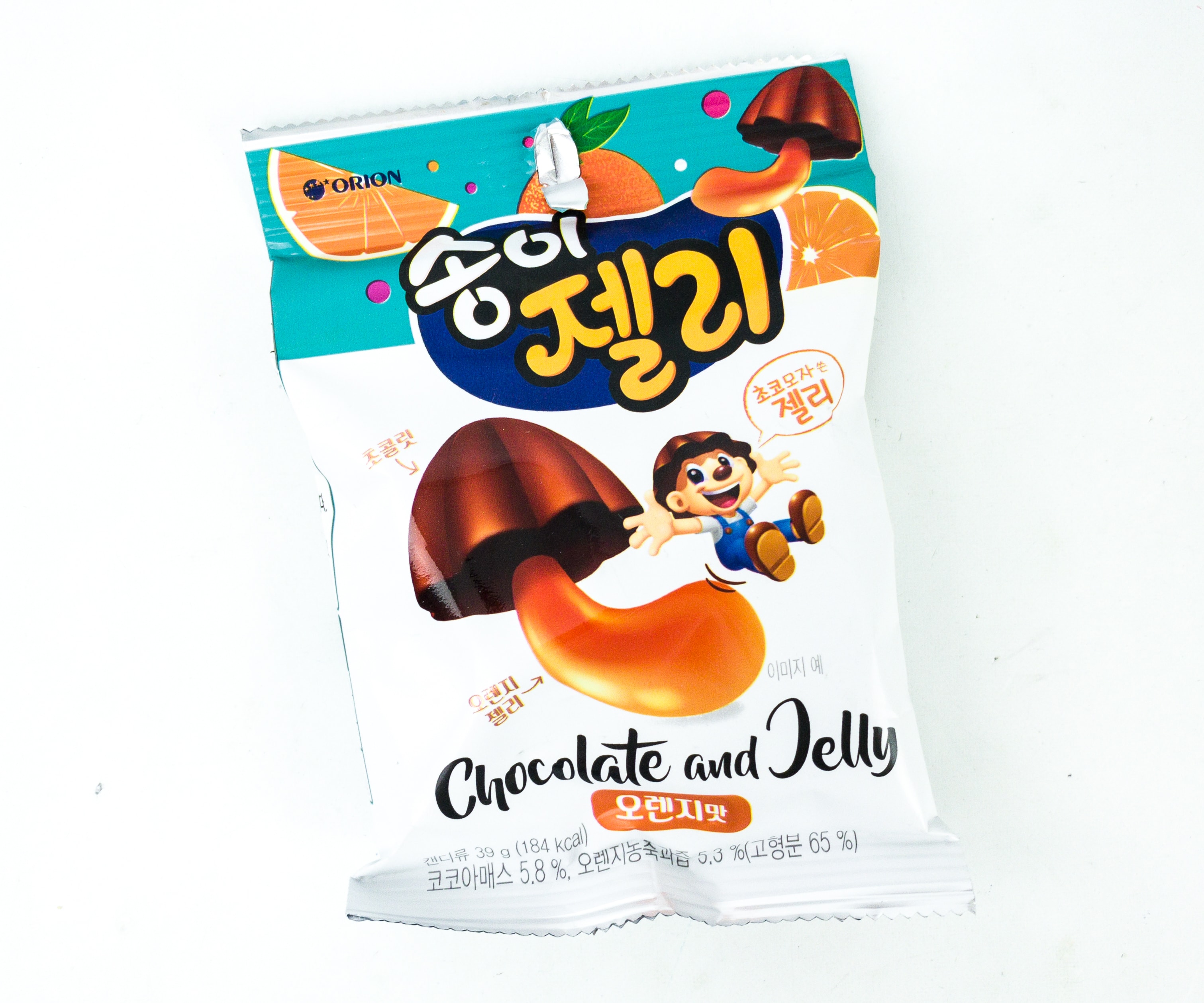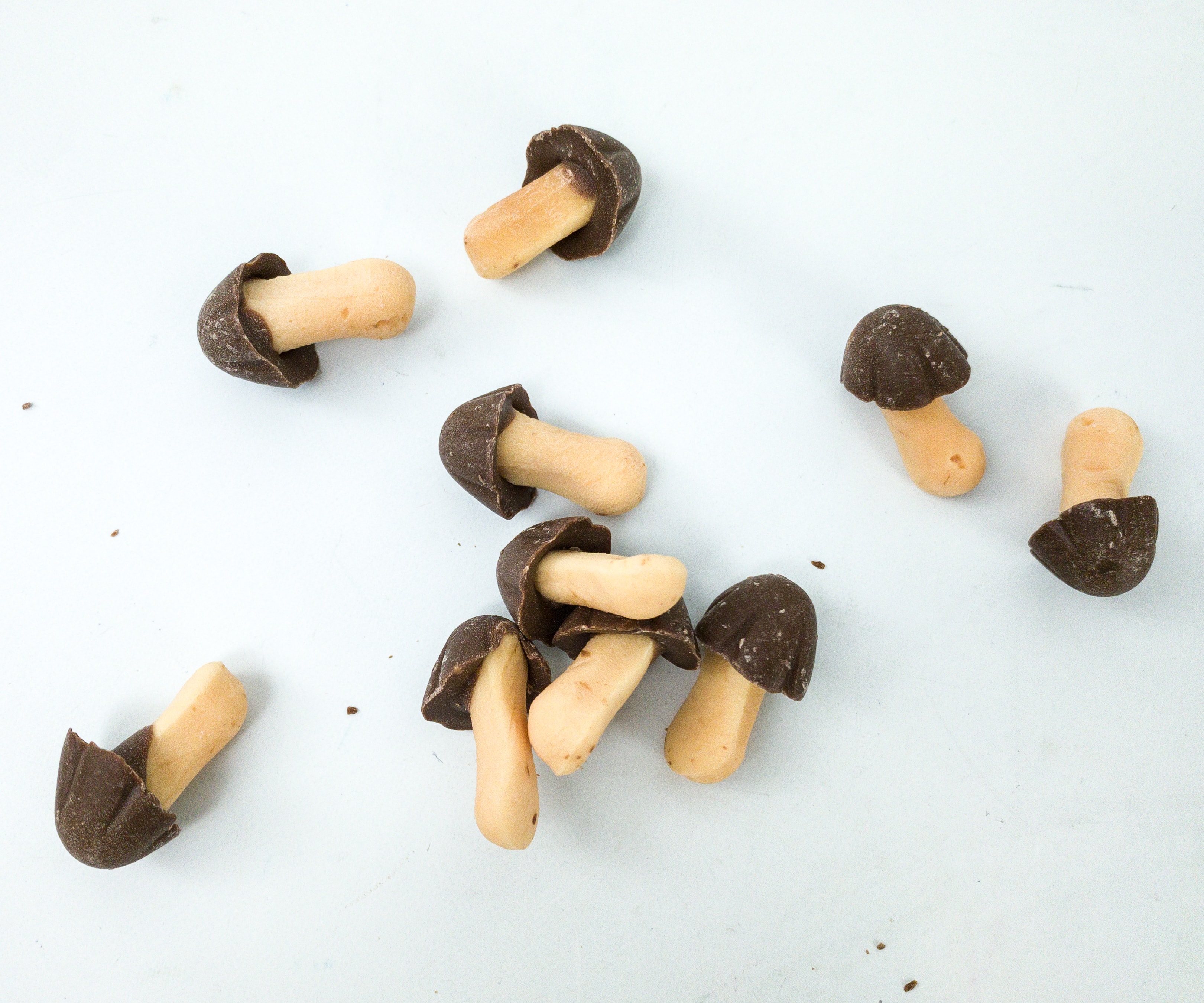 Chocolate & Jelly. They combined chocolate and jelly in one yummy snack! Each piece looks like a mushroom, with a chocolate on top and the jelly as a stem. They're infused with orange flavor, making the combination even more luscious. They taste so good, definitely a hit with kids!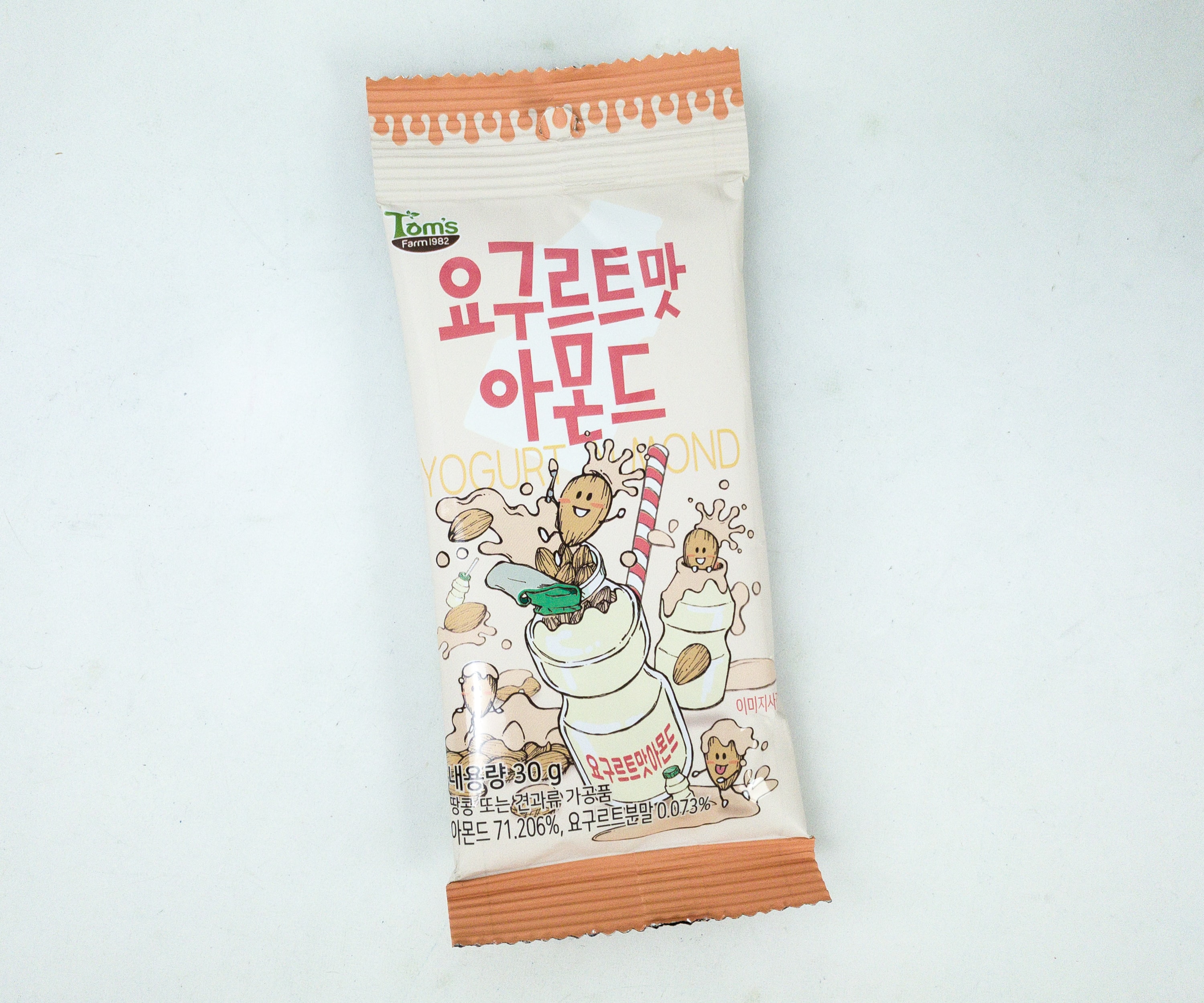 Yogurt Flavor Almonds. We're no stranger to yogurt-flavored almonds but still, we're excited whenever we receive one because they taste really interesting. The roasted almonds are coated with yogurt, giving our favorite protein-rich snack a sweet-tangy flavor combination!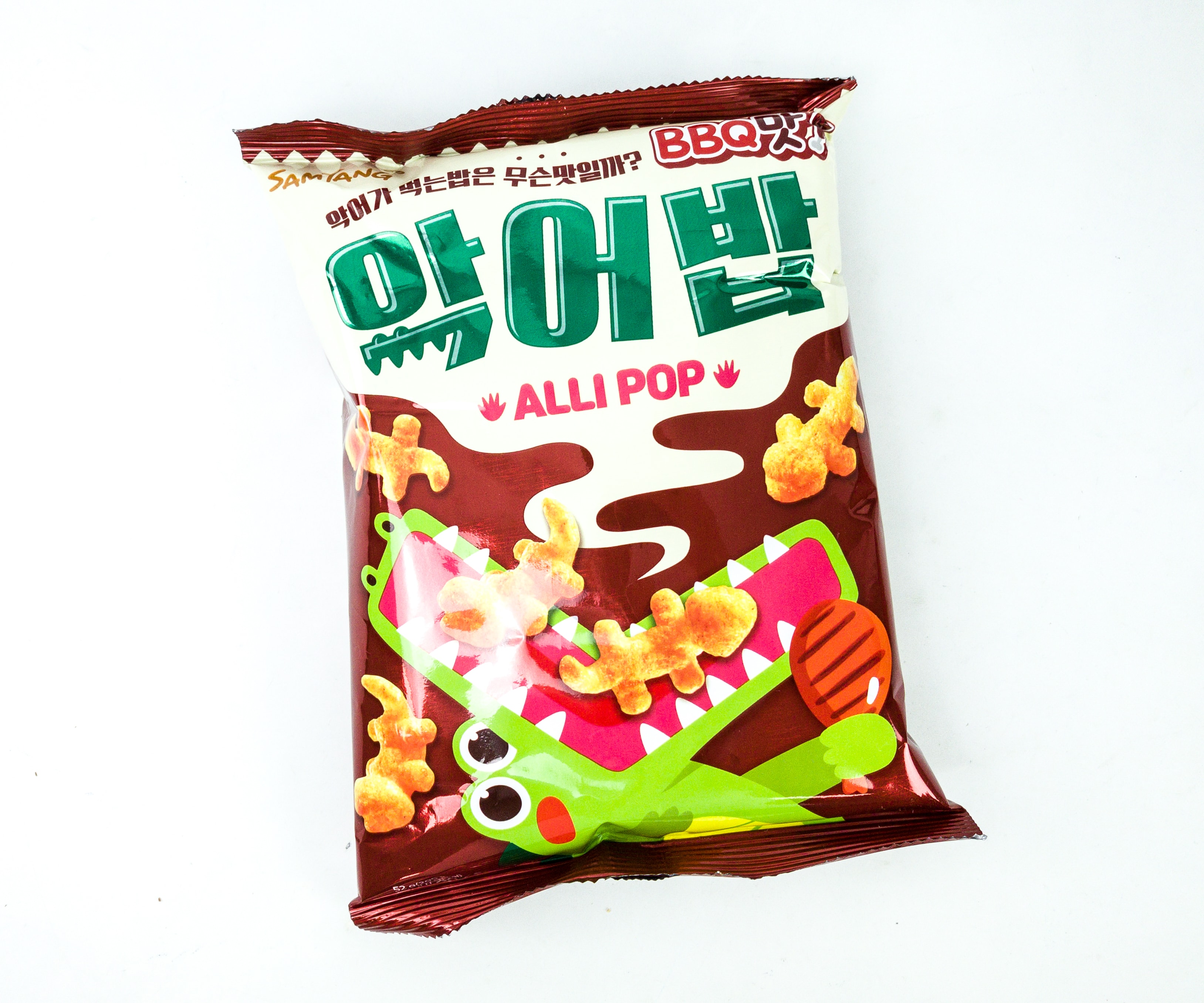 Alli Pop. These alligator-shaped snacks are crunchy rice chips enhanced by a savory barbecue flavor. They're crunchy, making them such a delight to munch on! It's a great snack while watching movies or TV!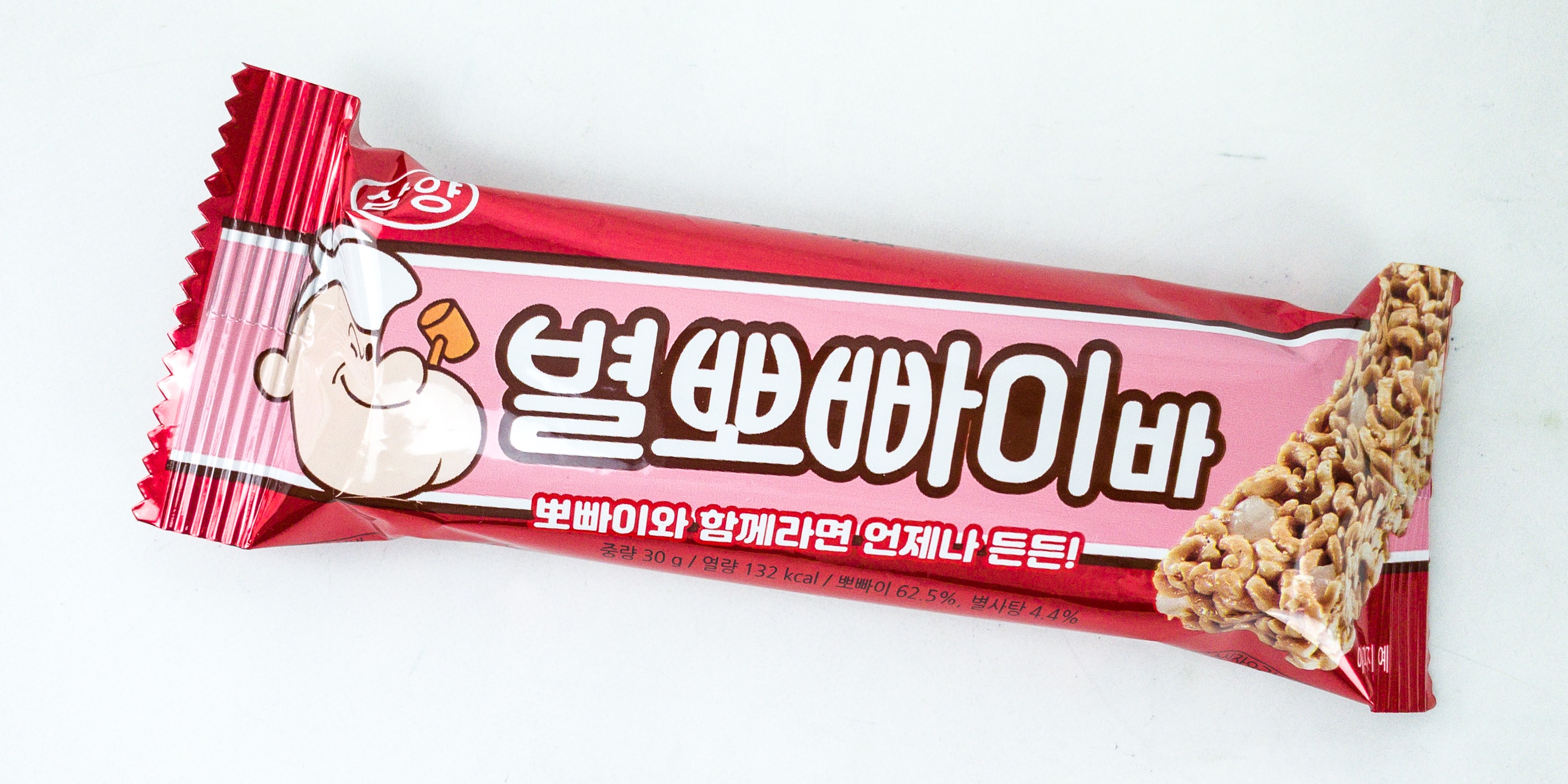 Star Popeye Bar. This snack bar may not give you superpowers or extra bulk of muscle like Popeye, but it definitely fills the stomach and give you plenty of energy!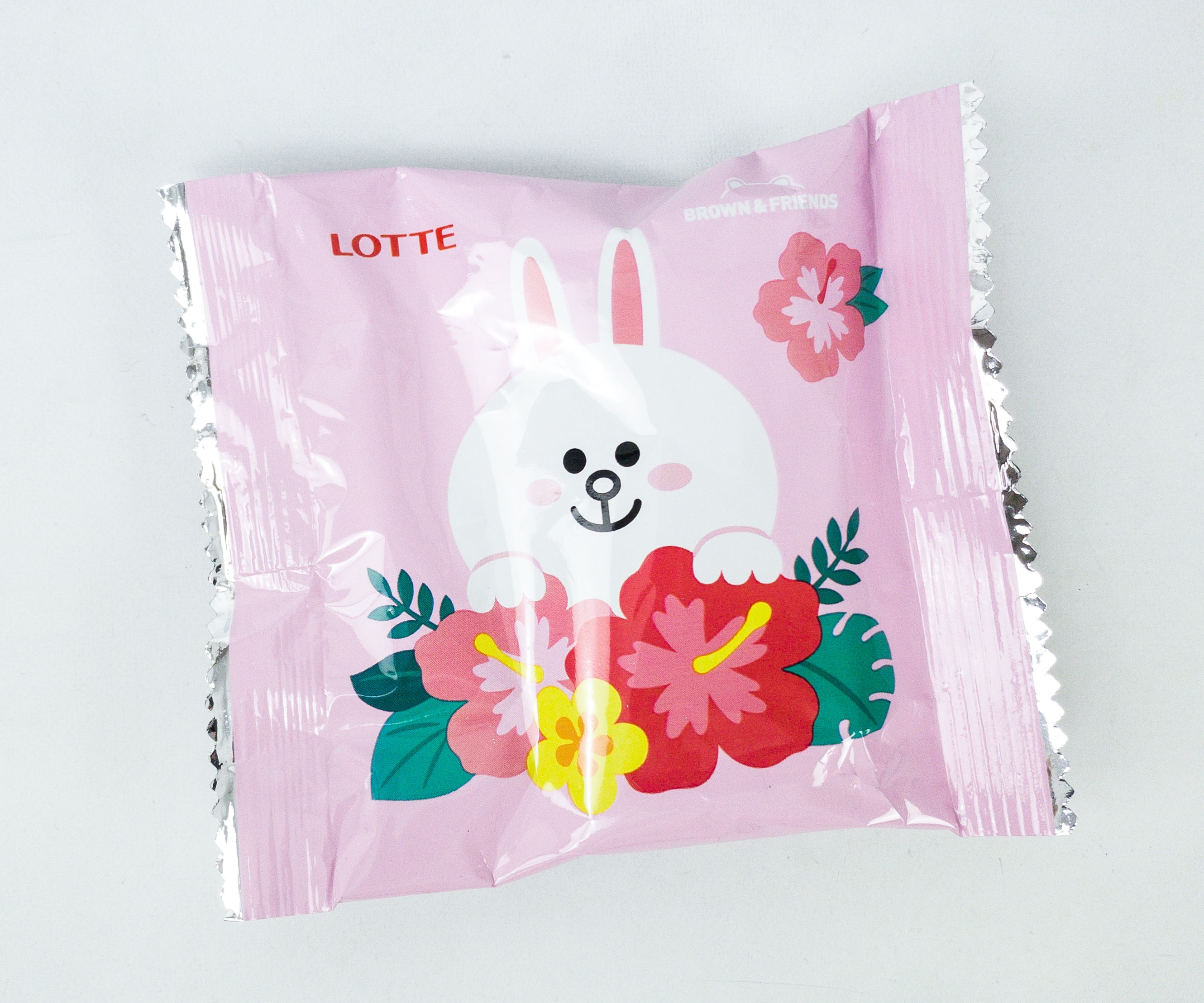 Jellyscious. These limited edition jellies feature characters from Line friends, as well as delicious fruity flavors. We got Cony, a cute female rabbit, on the wrapper. The jelly itself is strawberry flavored and definitely tasty!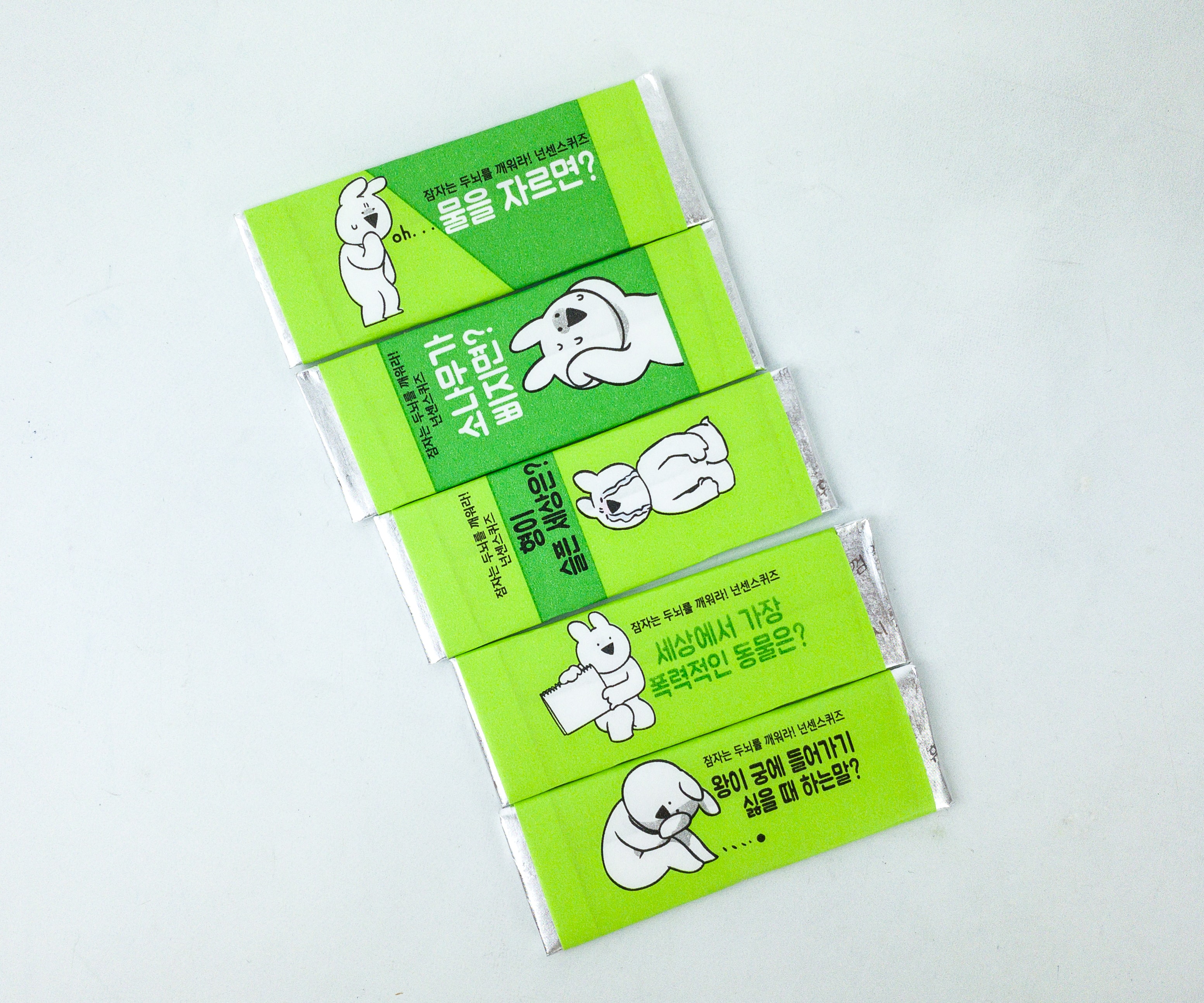 Watda Gum. This chewing gum features a refreshing green grape flavor with a mix of minty notes. Each pack includes 5 individually packed gums, with a little comic strip drawing featured at the back!
Our snack times are more fun because we have Snack Fever! They send the best and most popular Korean snacks for us to enjoy, some of which are already familiar to us while others are totally new. This month's box is filled with sweet and salty snacks, including mini packs which are easy to bring even when we're on the go. We love all the treats, especially the mushroom-shaped chocolate jelly and cookies! If you'd like to get to know Korea through their snacks, this is definitely an ideal subscription to try!
Have you tried Snack Fever?