Nomadik is a subscription box for outdoor enthusiasts. Each monthly box includes functional gear designed to increase your fun in the outdoors. All products have been trail tested by an outdoor adventurer and often incorporate new technologies. Every box has three to six pieces of unique, newly-released, or just plain ultra-handy gear from premium brands.
DEAL: Save 10% off any subscription with coupon code HELLO10.
Everything is durable outdoorsy type stuff, so no need for tons of packing materials.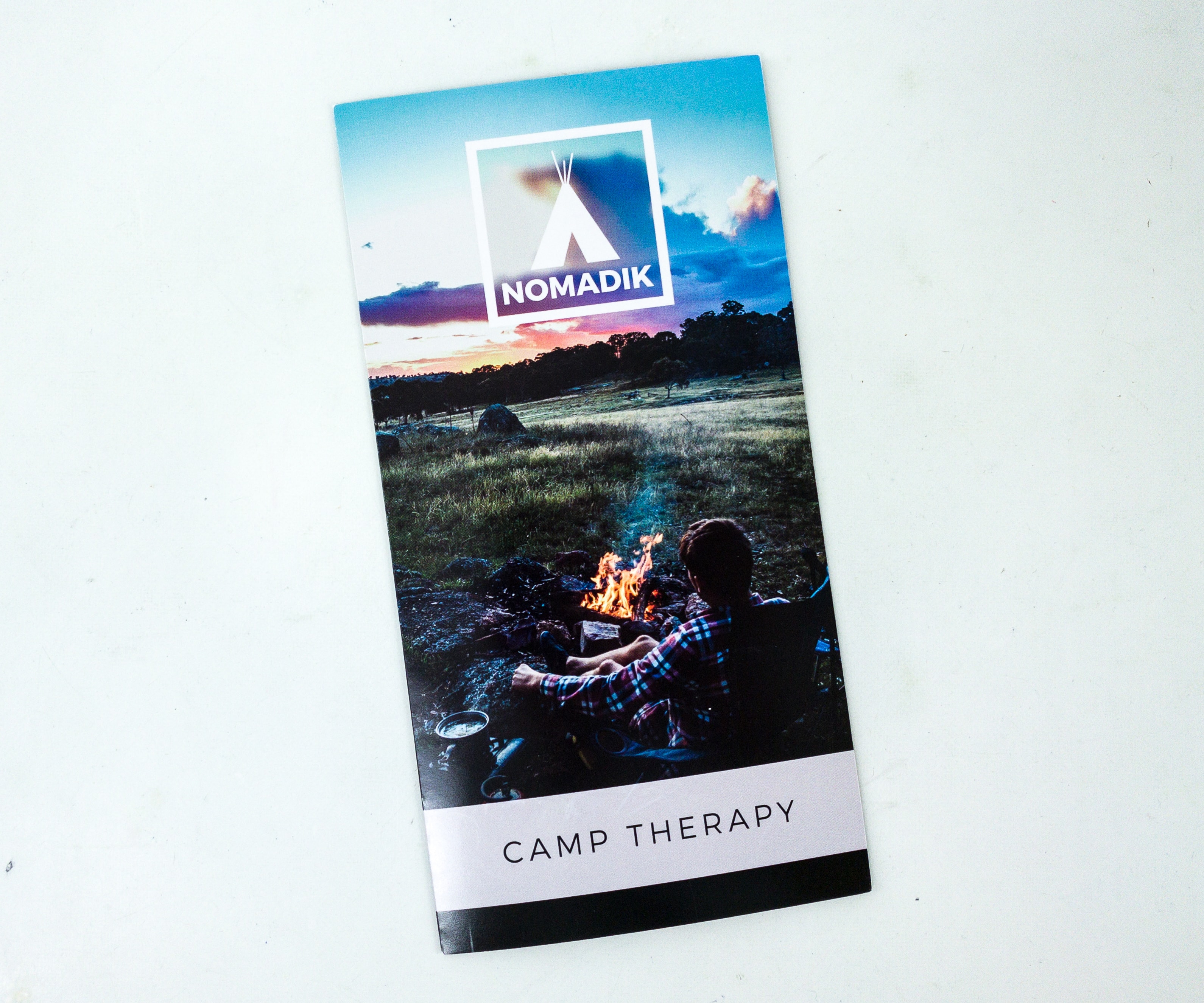 The theme for October 2019 is Camp Therapy.
Nomadik always includes a Challenge card to encourage you to get out and use your items in the wild.
There's also a list of all the items in the box, as well as some useful tips from Nomadik.
Some of the items are packed separately, especially the gadgets and the small ones, to ensure that they all arrive in great condition.
Everything in my box!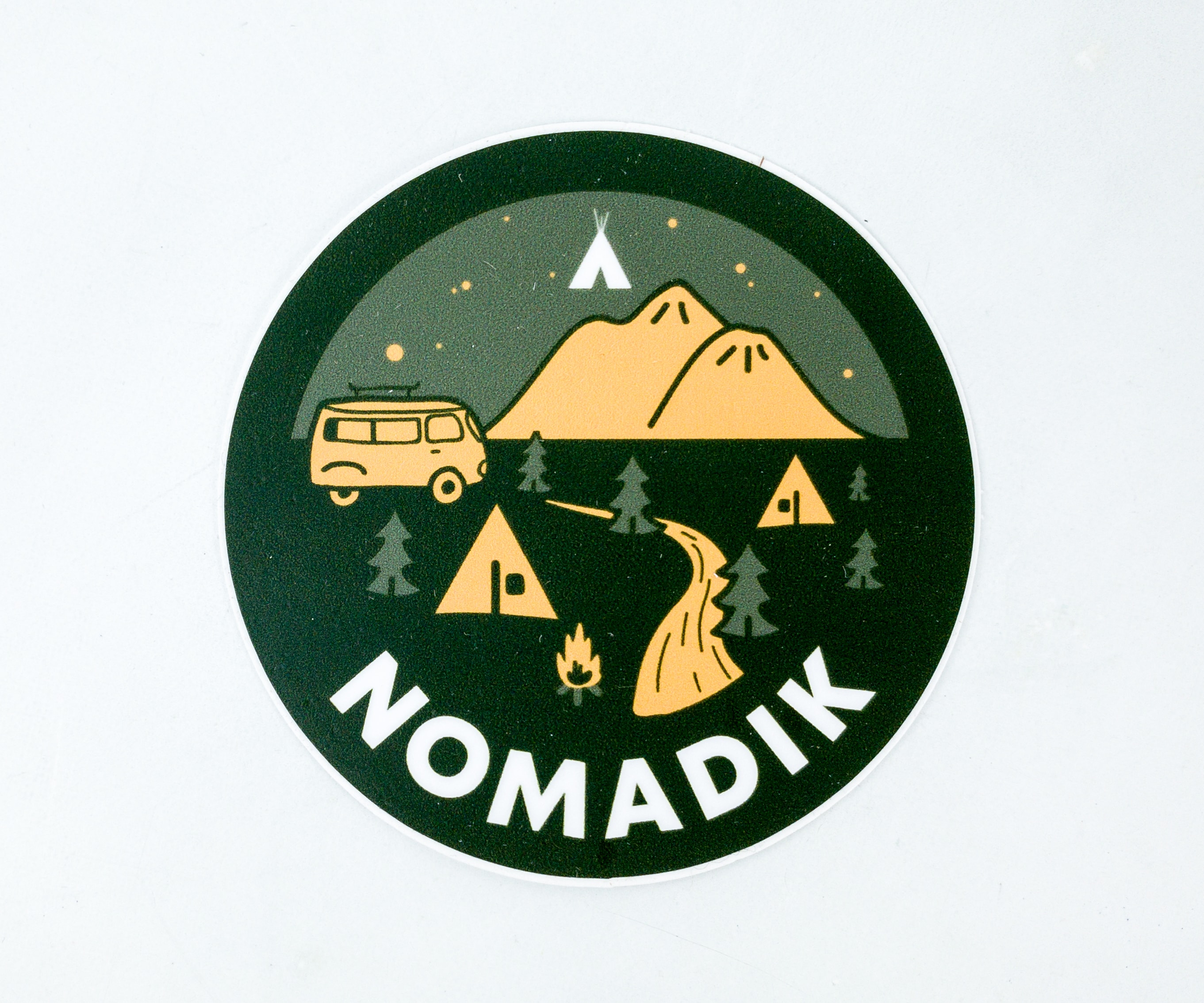 Nomadik Sticker. This month's box includes an exclusive sticker from Nomadik!
Bennkai Portable Book Light. No outdoor adventure can stop us from reading! We can now read our favorite book or check a location on the map even at night with this amazing portable book light.
This booklight features an LED light with a scrub optical reflector that gives off a strong light while protecting your eyes from glare.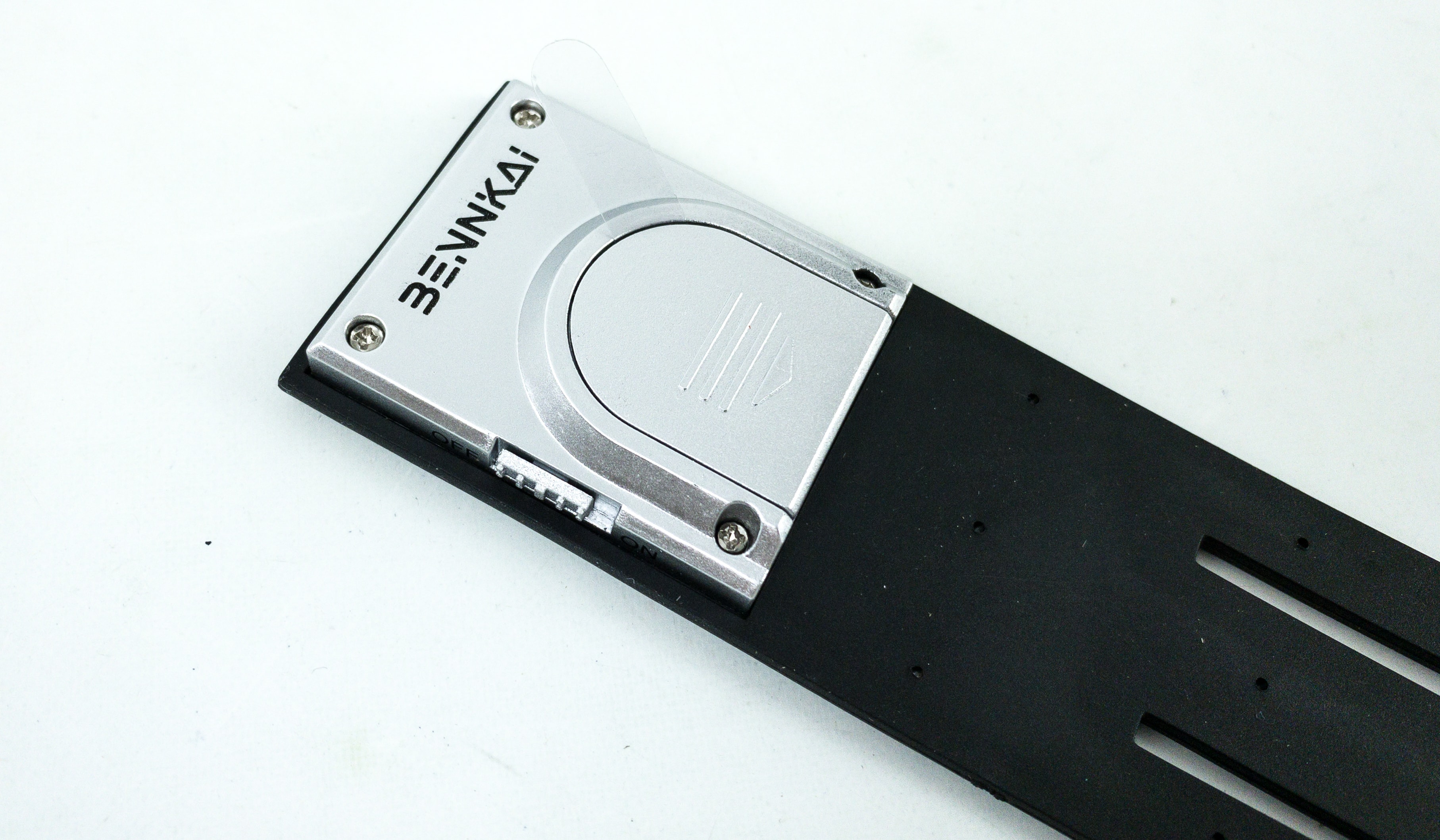 Featured at the back of the gadget is the brightness switch with four-shift adjustments and interchangeable battery.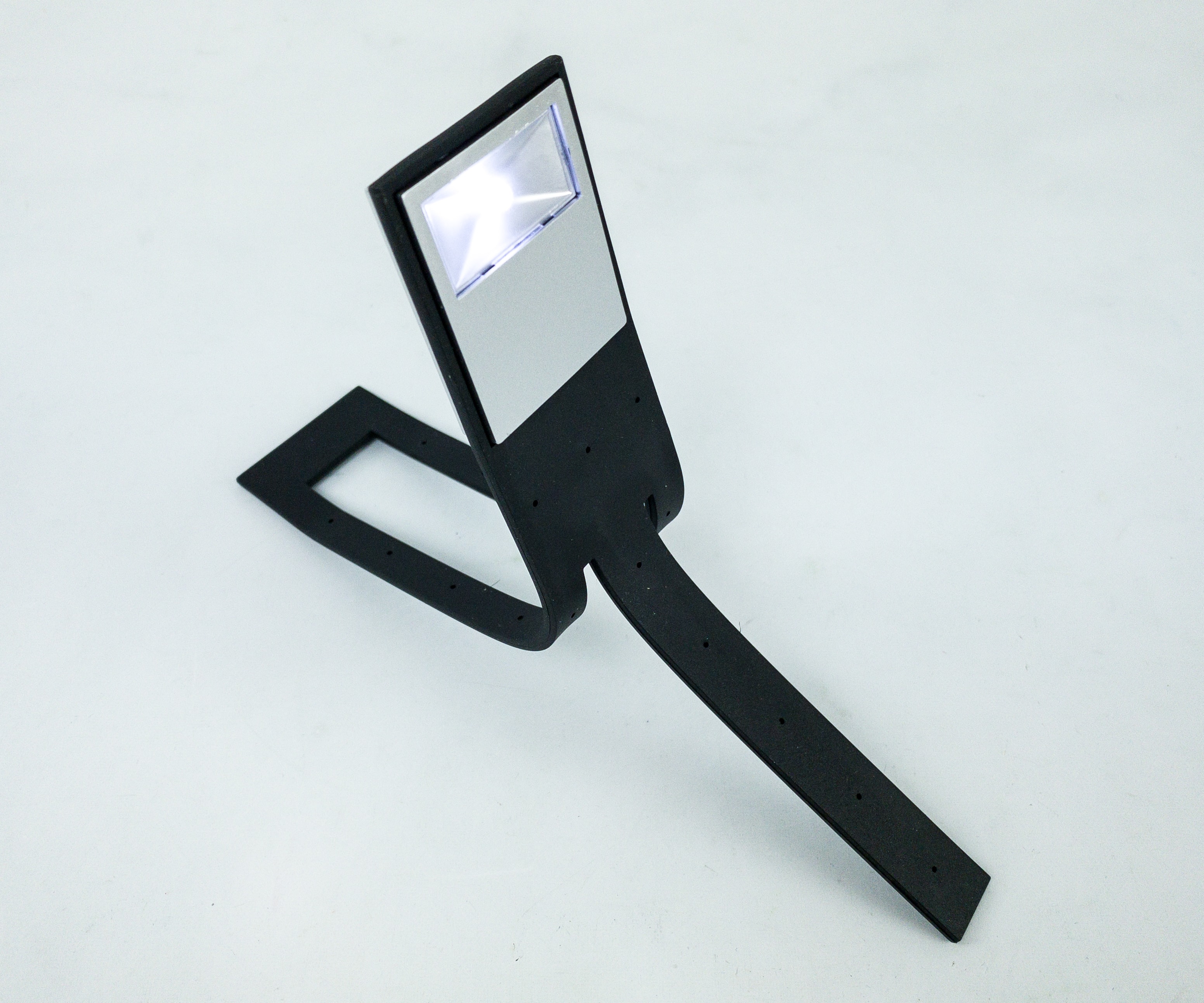 It's light and portable! Plus, it's body is made from a soft and very flexible silicone material that you can easily bend or clip on your book.
Sierra Sage Arnica Pain Relief ($9.95) It's an anti-inflammatory stick made from all organic ingredients that include olive fruit oil, beeswax, sunflower seed oil, peppermint oil, rosemary, and other essential oils. The formula provides strong, soothing relief for sore muscles, sprains, strains, and joint pain.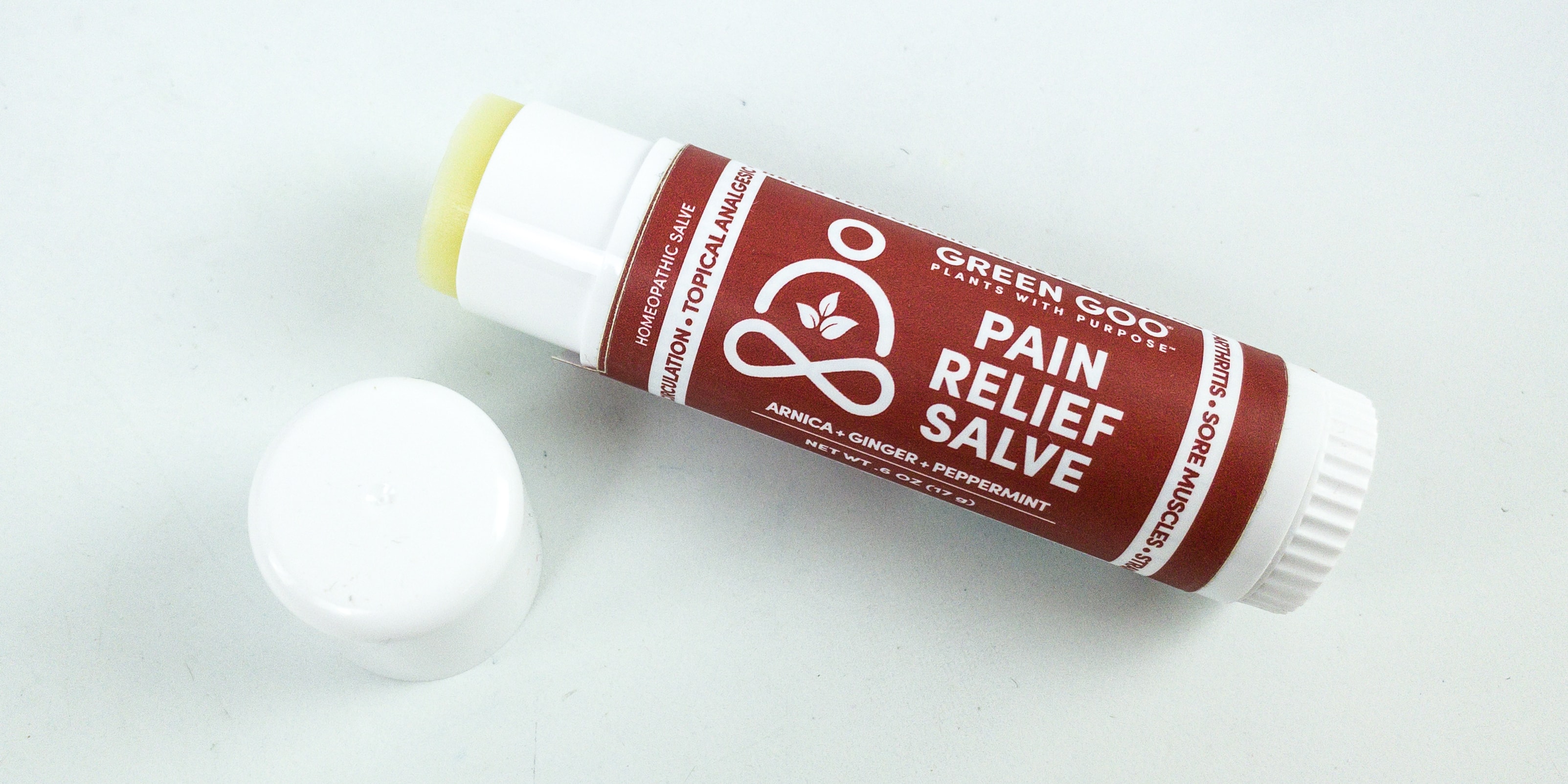 This balm stick is perfect for arthritis, bumps, bruises, and some minor injuries, but is not recommended for open deep wounds. To use, simply rub it on the area where your body hurts.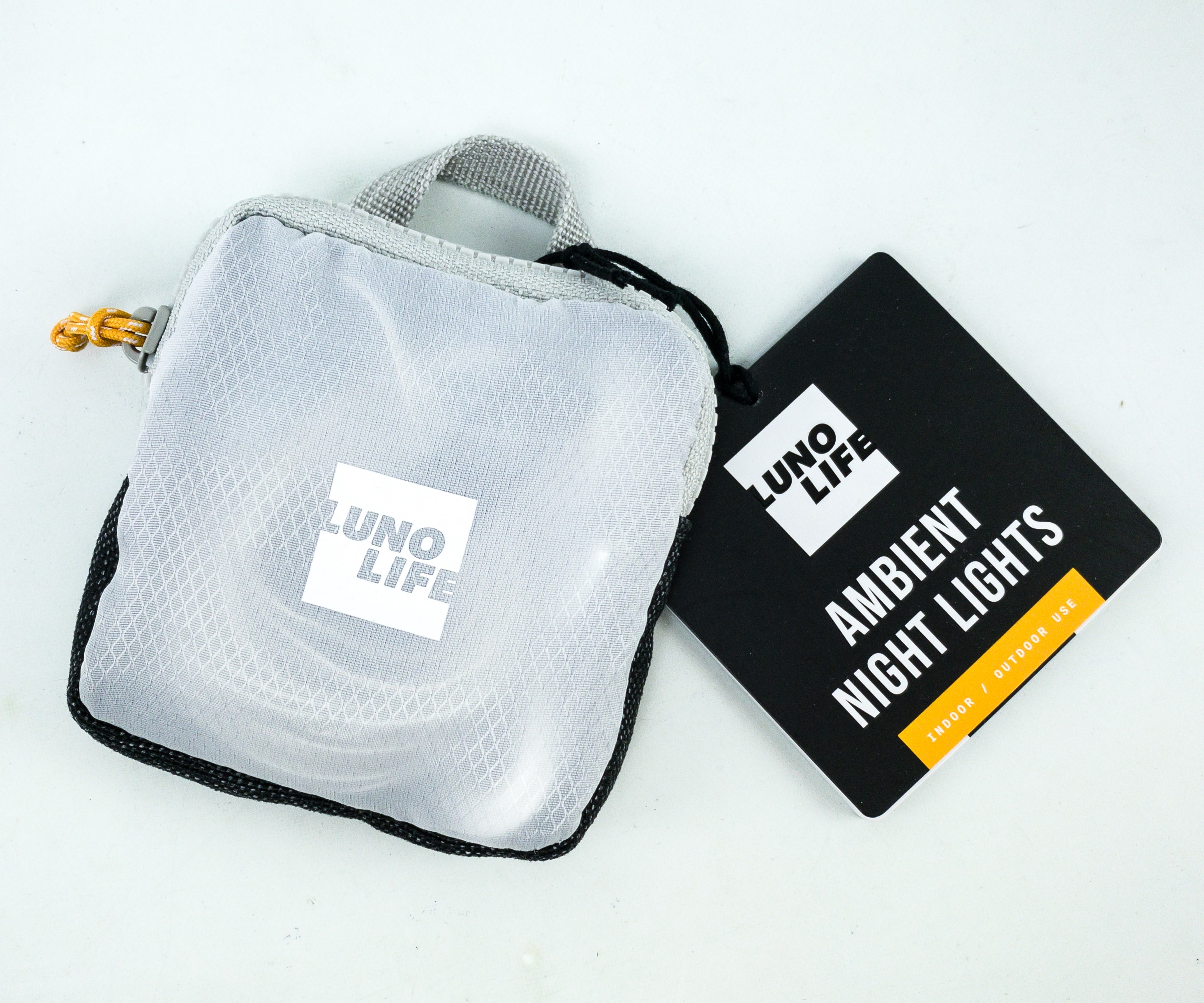 Luno Life Ambient Night Light ($29.99) The night light was packed in a handy pouch bag with the brand logo in front.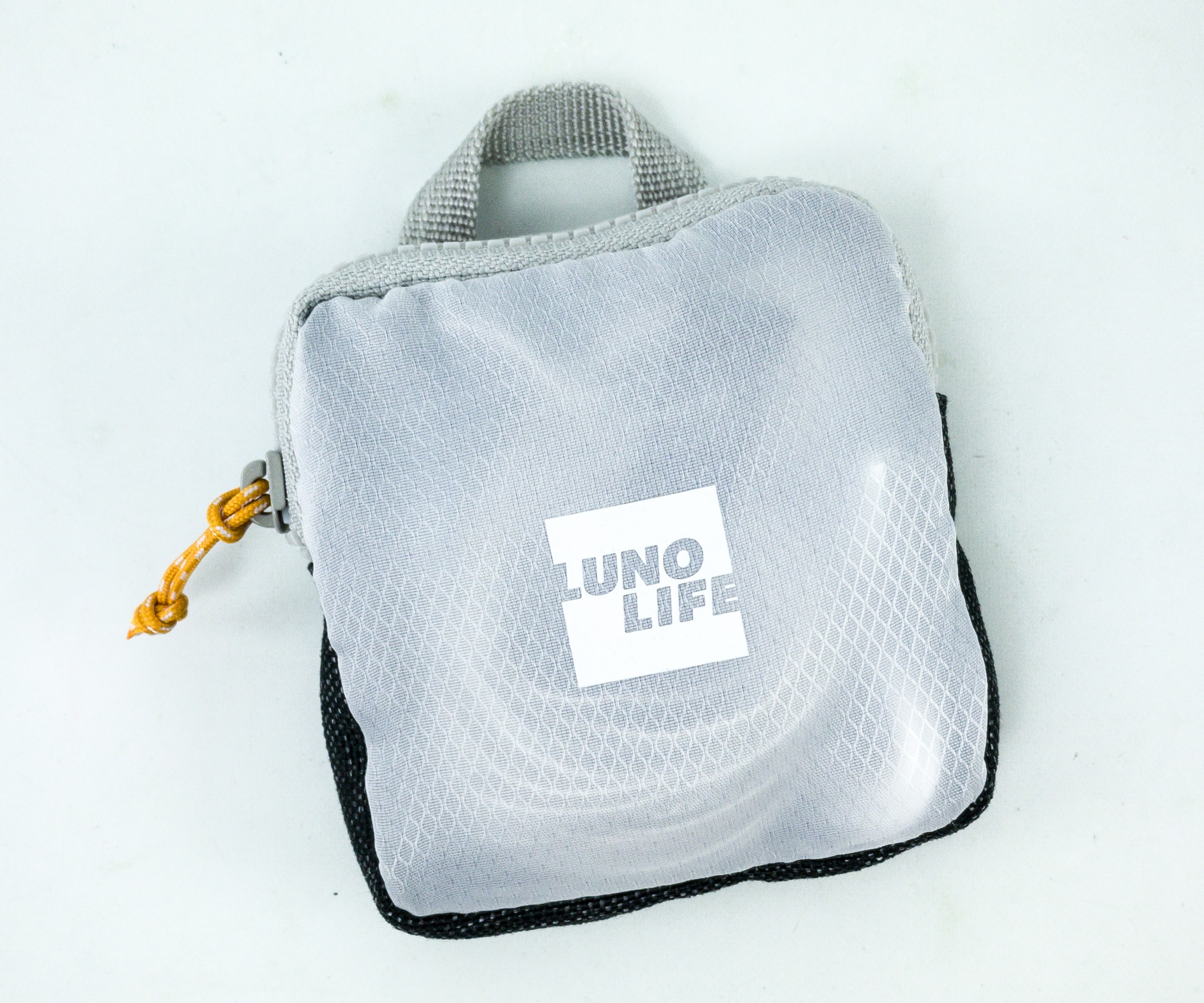 It's a zipper-lock pouch bag with a built-in loop for easier handling and hanging.
Featured also at the back of the pouch bag is a built-in on/off switch for accessibility.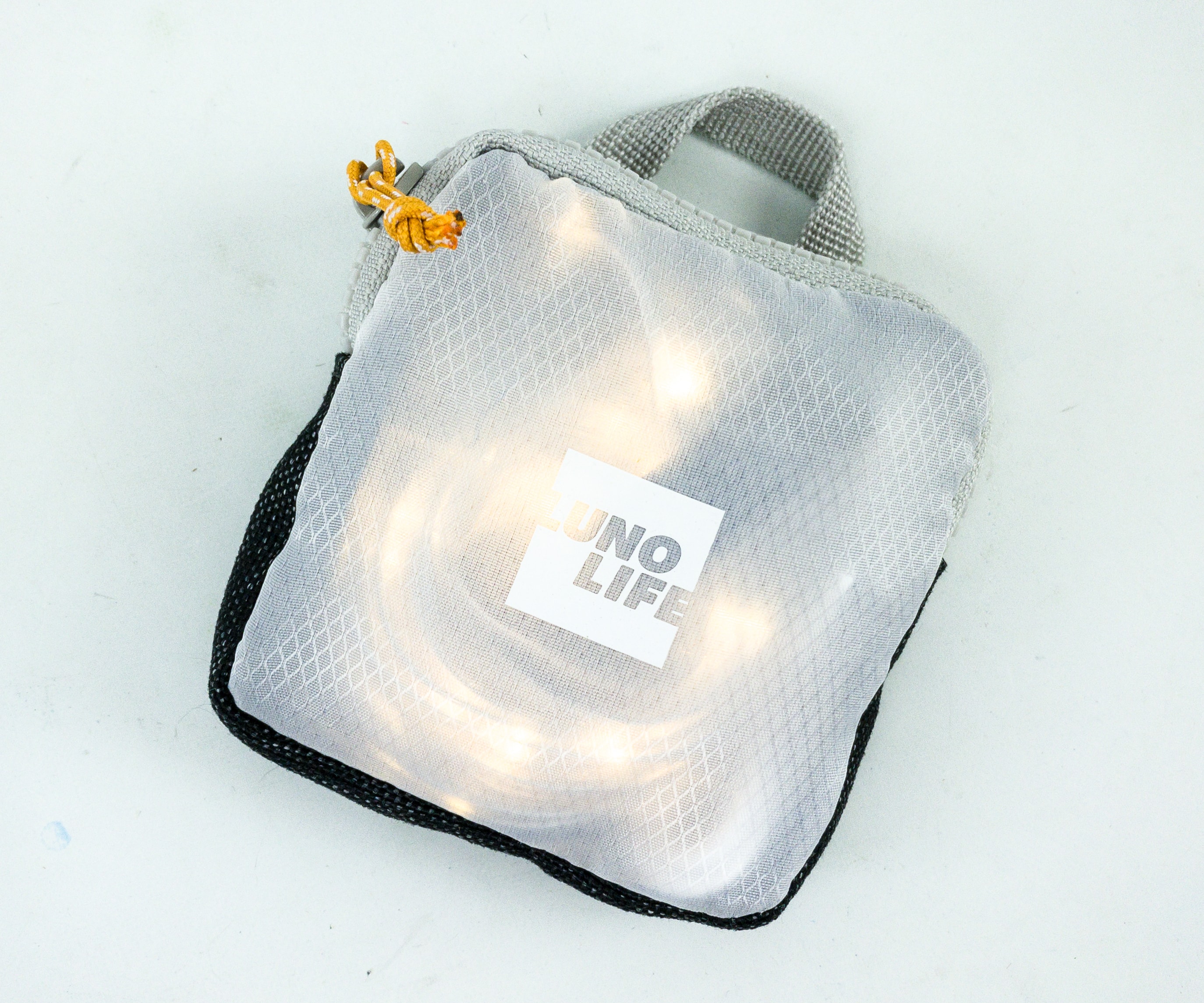 With the switch at the back, you can open and close the lights inside without opening the pouch itself.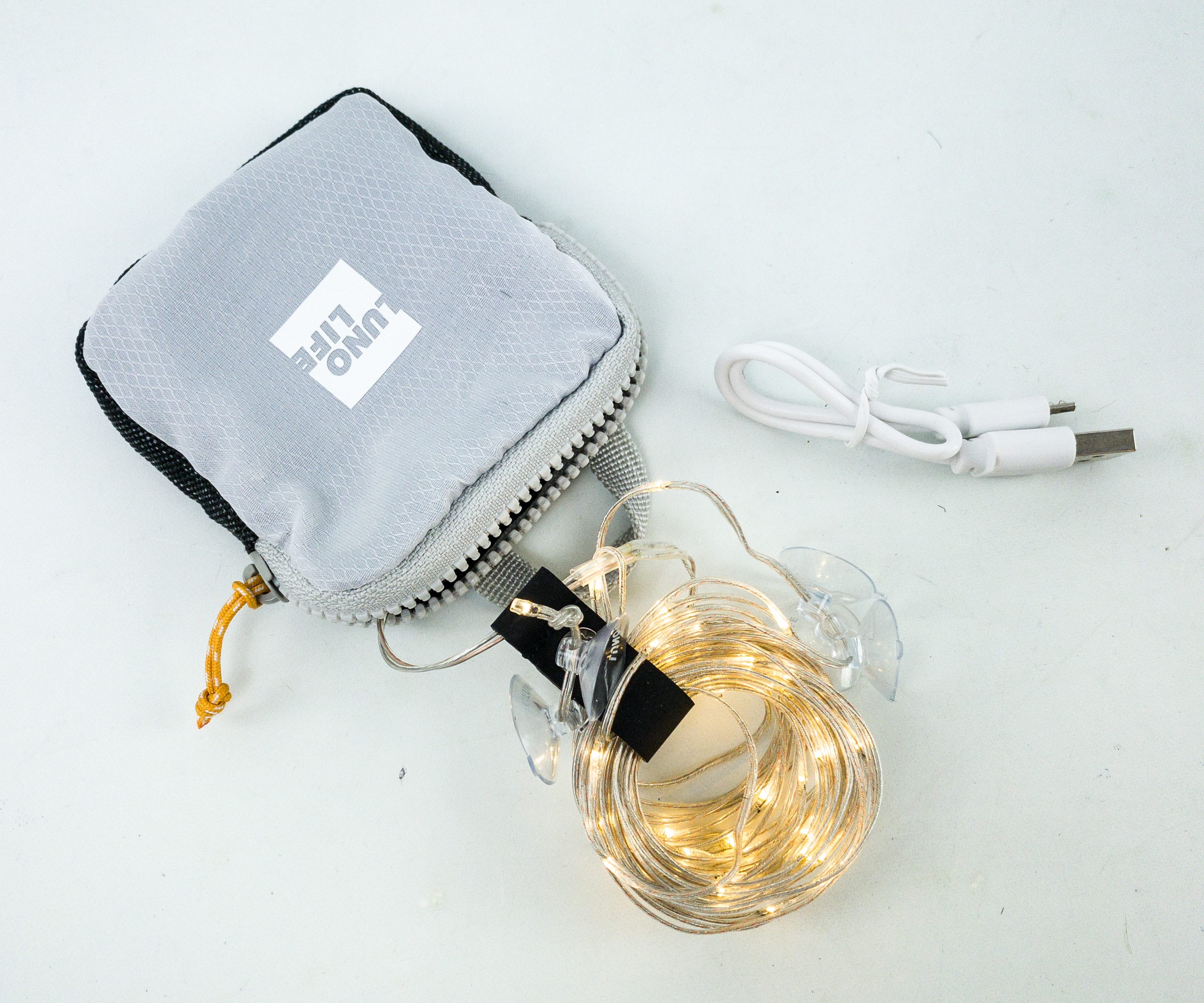 Included inside the kit is a USB-connector for charging, string of lights, and adjustable suction cups.
Looking closely inside the bag, there's a built-in compartment where the switch, charger, and battery is placed.
The string is 5-meter long and features three different light modes that you can easily adjust to match your mood.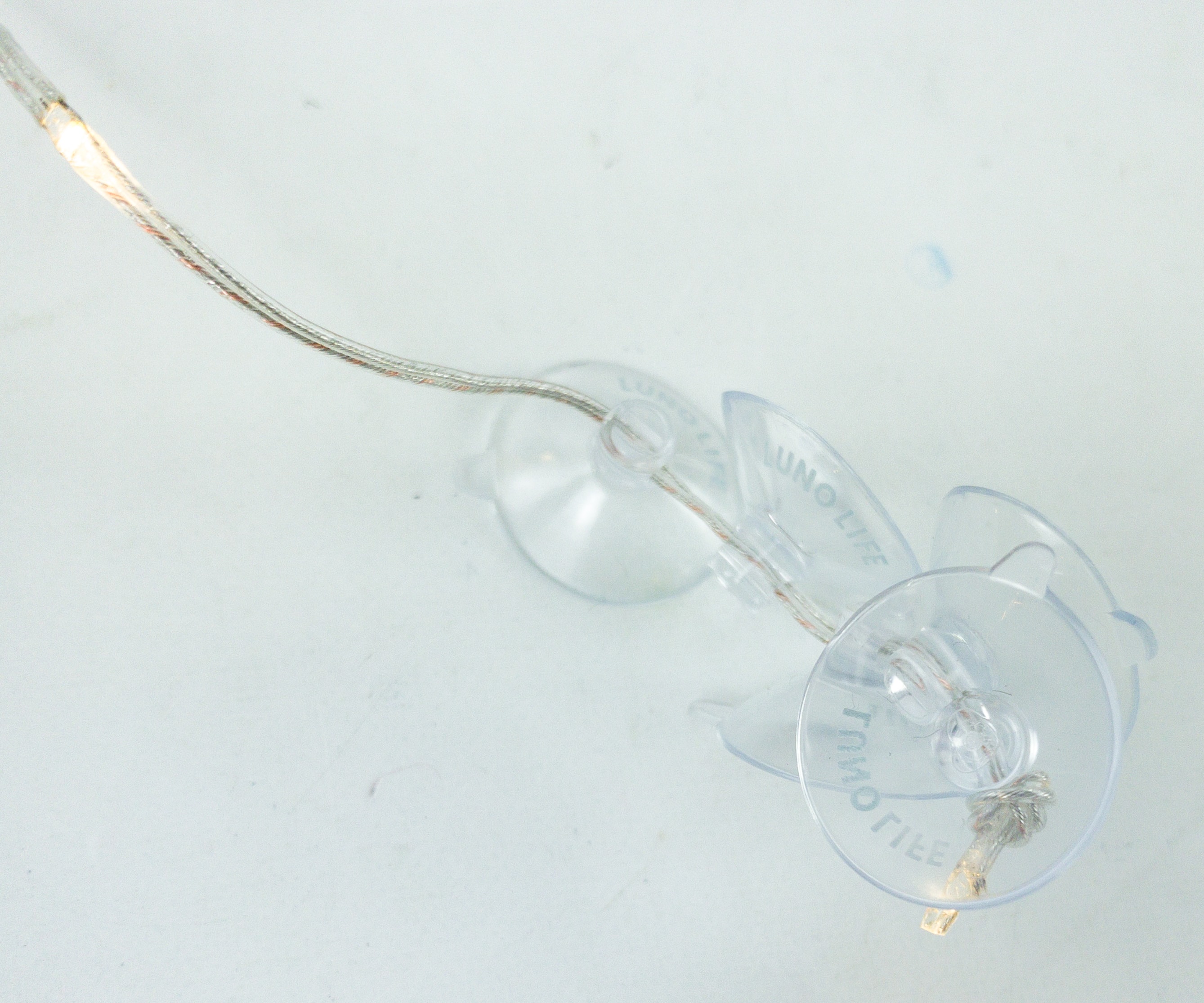 The string also comes with five strong and removable suction cups that you can easily adjust, stick on your window, or attach to the wall to set a perfect camping mood.
This month's outdoor gear and accessories from Nomadik focus on lighting up our camp at night. There's a portable light that allows us to read books even after the sun sets, plus string lights that help set up a great camping mood. They even included a pain relief balm, which is handy for unexpected body pains and other minor wounds during outdoor adventures. I'm pretty much satisfied with everything because they're all useful! If you're an outdoor enthusiast as well, this is the kind of subscription you would not want to miss!
What did you think of Nomadik?