Mickey Monthly is a monthly subscription box that sends all things Disney. From Disney pins to officially licensed Disney items to Disney Parks items, they have it all! They now offer many different subscriptions to cater to different needs and preferences. There are also different size options, and you can specify age and gender to get items that are a good fit for you!
Check the bottom of this post for a complete breakdown of their different subscriptions! This month I got the Fairy box!
DEAL: Save 20% on any monthly membership. Use coupon code HELLO20.
This month's items arrived in a plain brown box. There's a card that says it's because they included a bigger item that couldn't fit in their original box.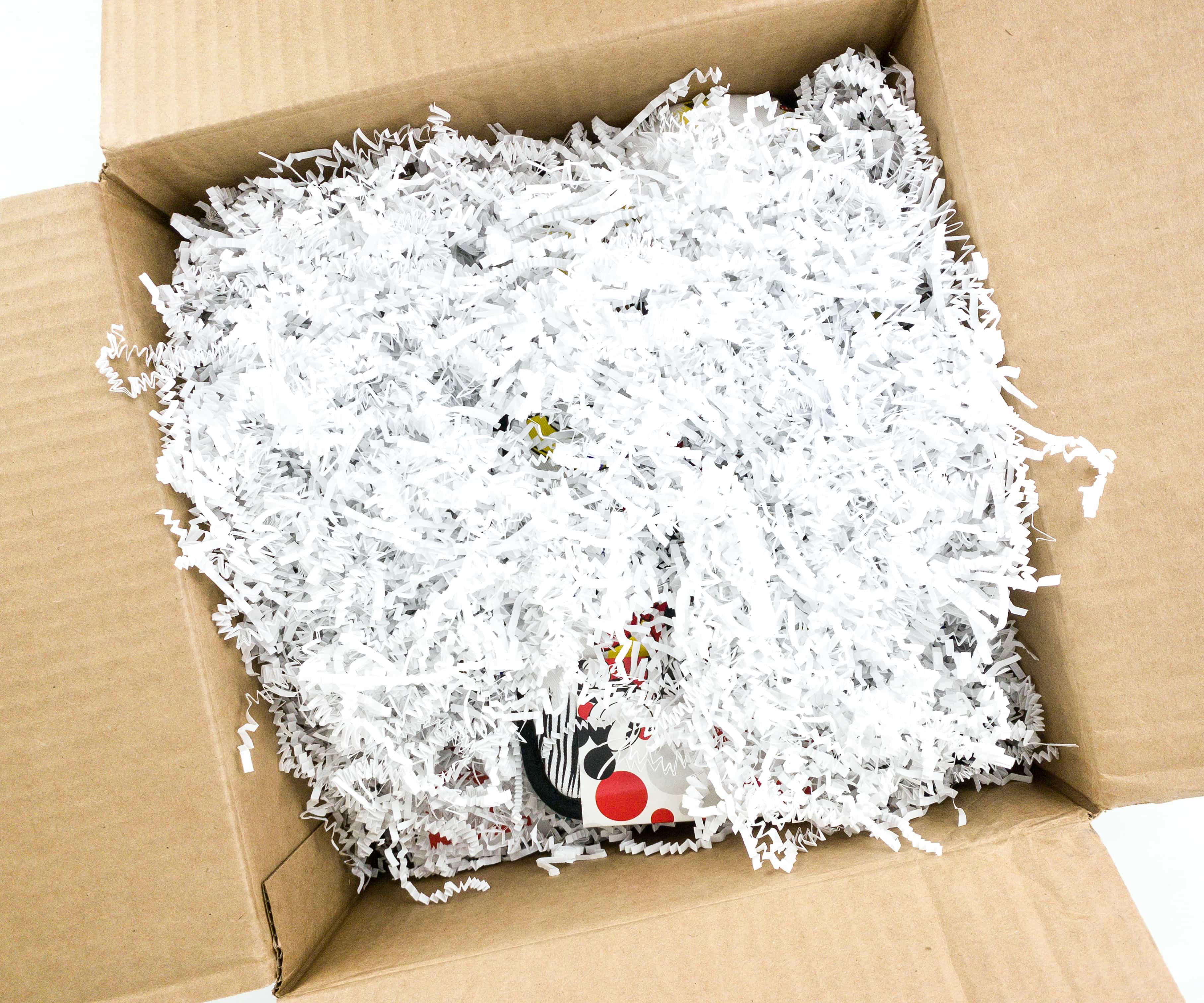 The box is packed with lots of white squiggles to keep the goodies safe and sound in transit!
Everything in my October 2019 box!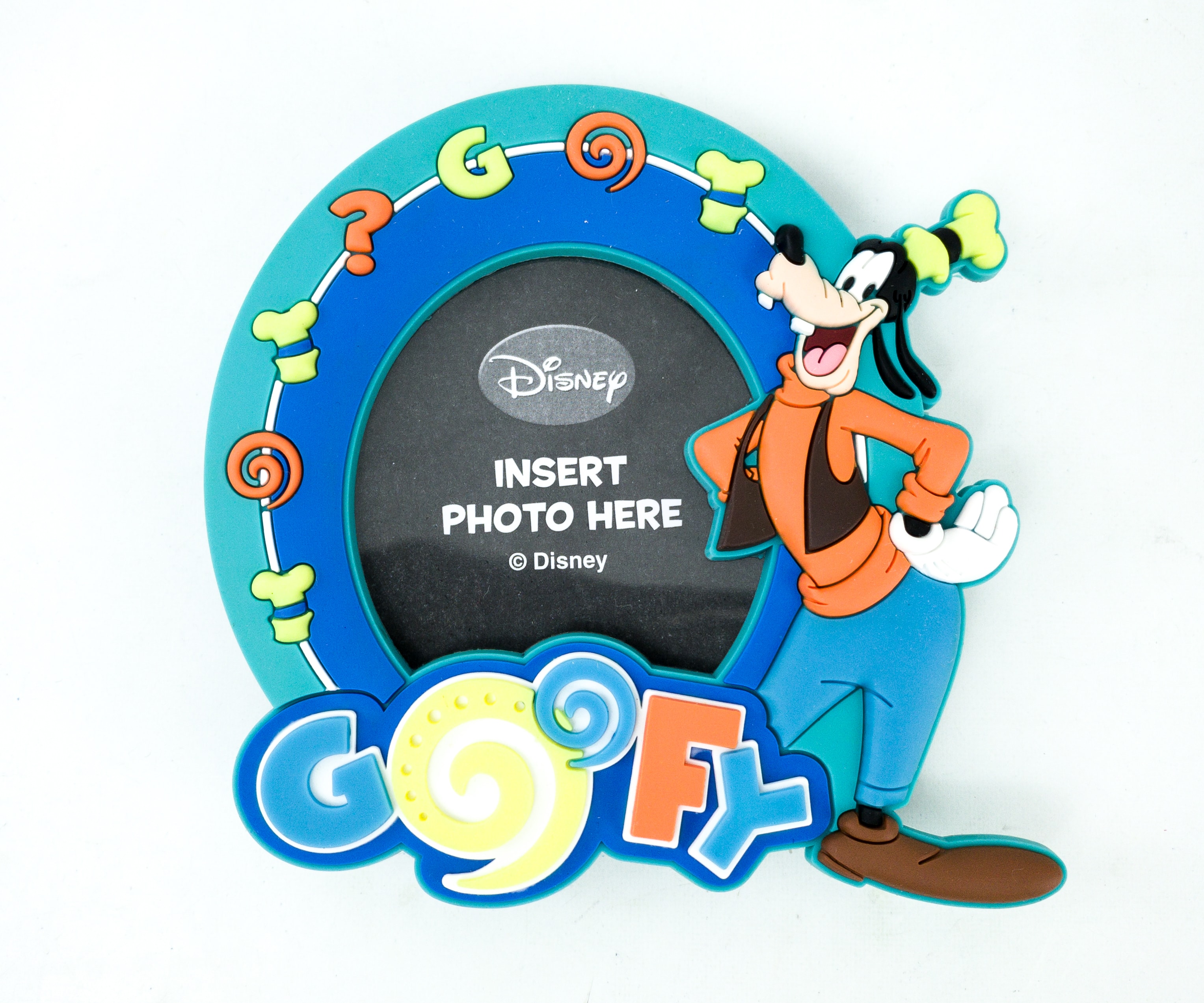 Goofy Photo Frame. It's a cute and colorful photo frame that features Goofy in his original clothing: orange longsleeved top, black vest, and blue pants with large brown shoes!
The back of the frame features a built-in magnet so you can just stick it on your refrigerator.
It also comes with a stand, in case you want to display it on your desk or cabinet.
Mickey Mouse 3-Piece Kitchen Set. Here's something for our home, a Mickey Mouse-themed kitchen set that features dish towel, potholder, and oven mitt!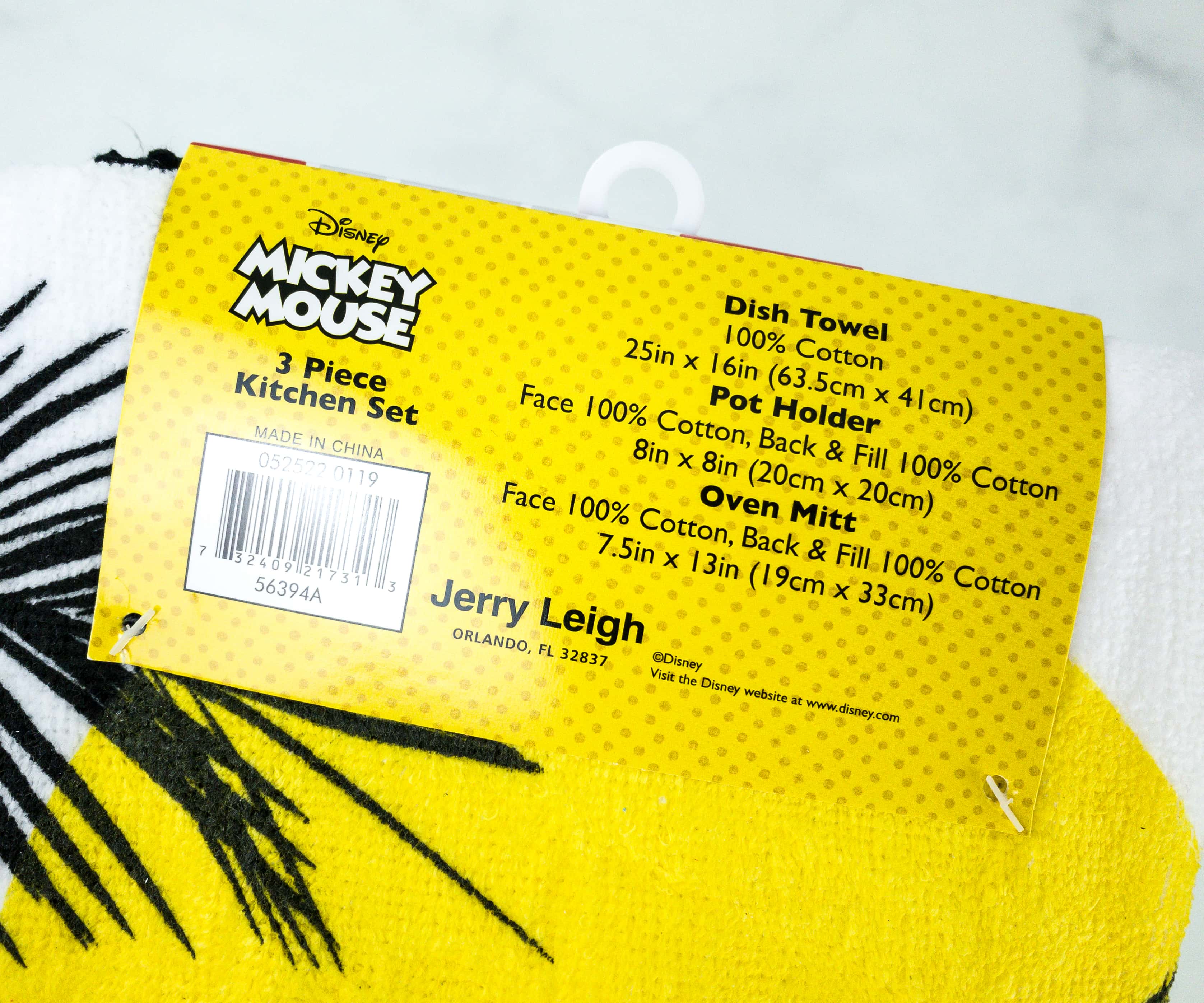 According to the label, all three items are made from 100% pure cotton fabric!
The first item in our set is a lovely Mickey and Minnie potholder. It measures 20 cm x 20 cm and has a black stitched edge lining.
Next is a soft oven mitt with a white base color. It features the same Mickey and Minnie print as the potholder, only smaller.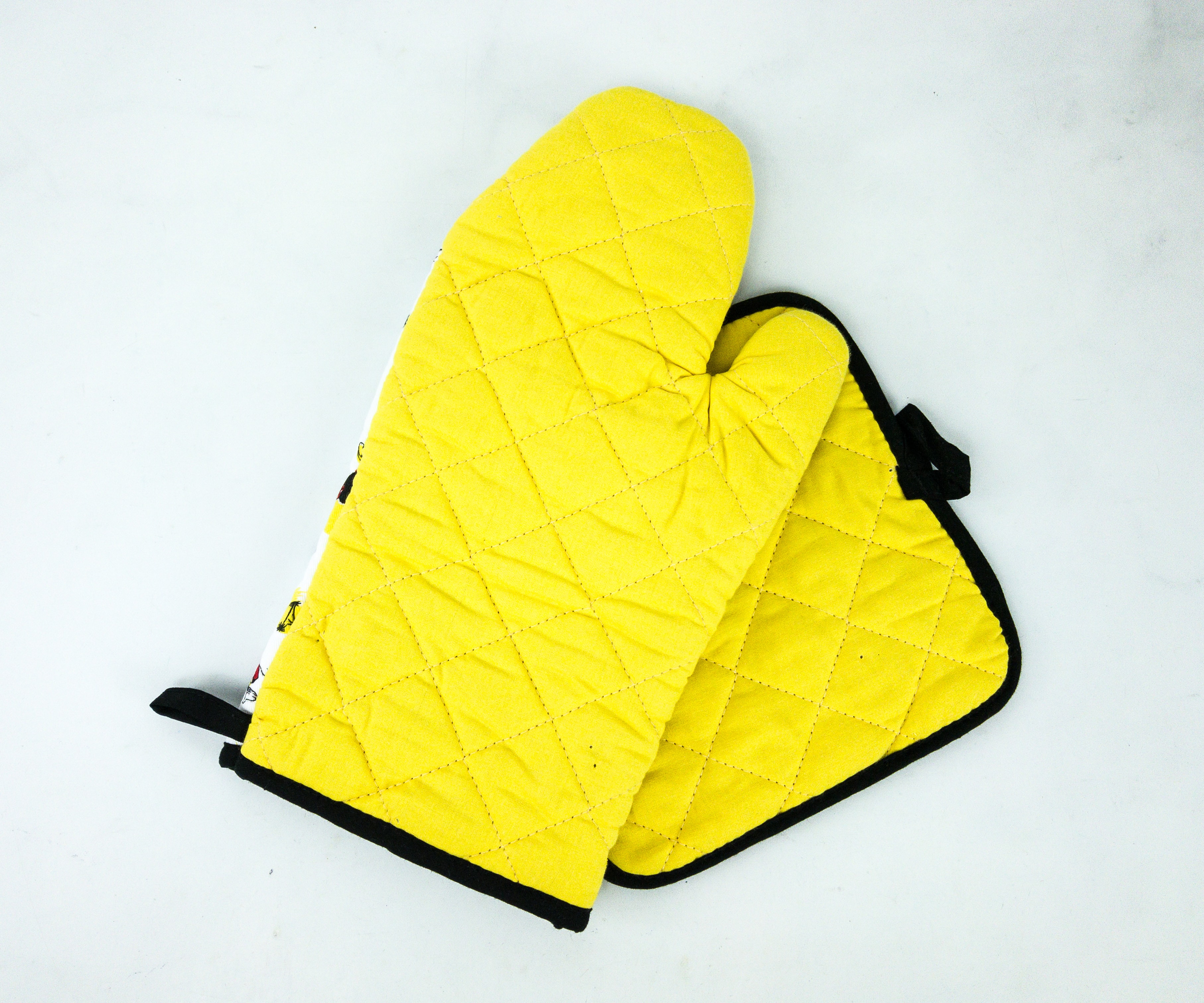 The opposite side of the oven mitt and potholder has a thick and soft yellow fabric featuring a quilted pattern. There's also an extra loop on the side for hanging.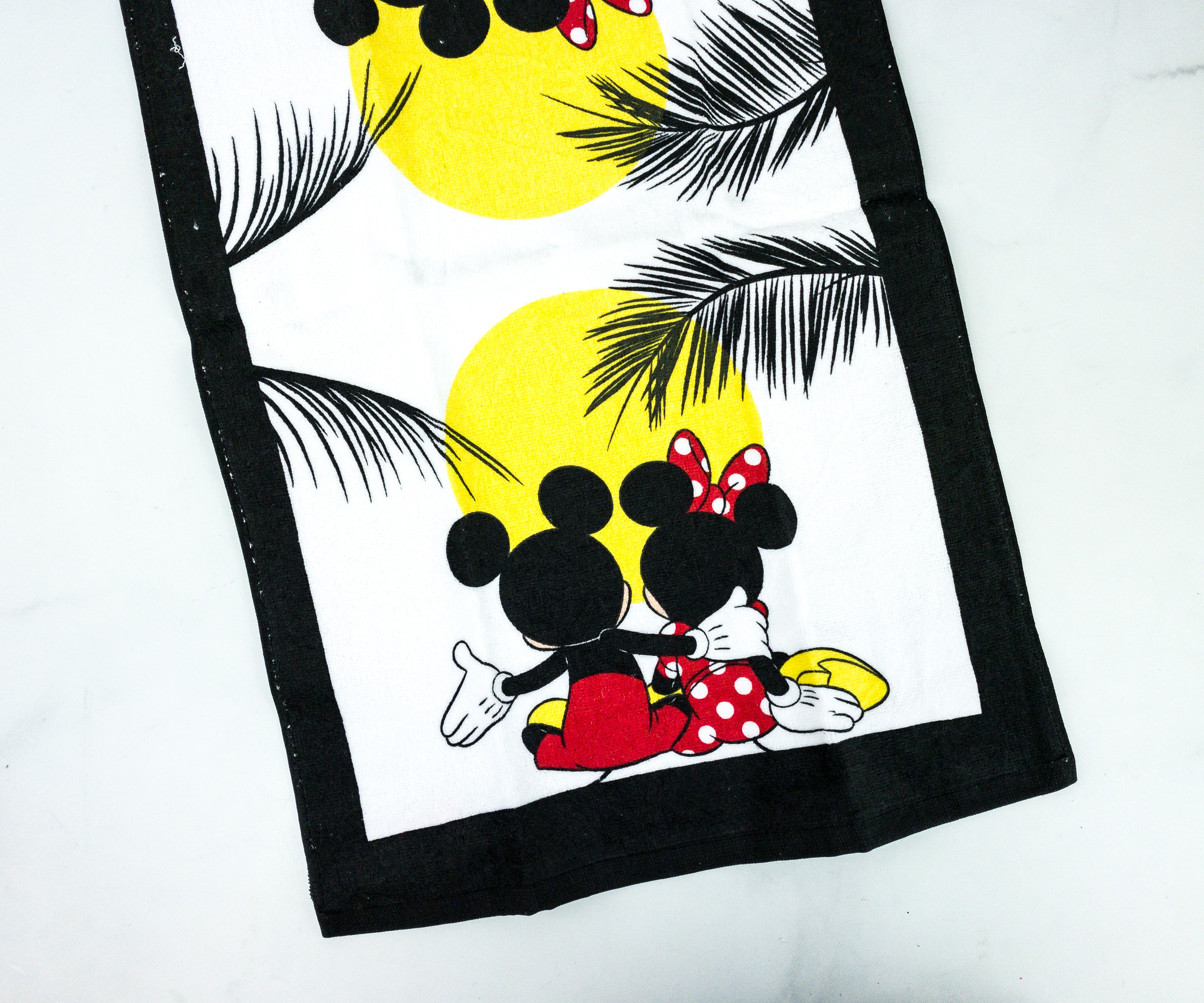 Lastly, we got a rectangular dish towel measuring 63.5 cm x 41 cm. It also has the same print as the other items in the set!
We love our new matching kitchen items! We're a big fan of Mickey and Minnie, so getting 3 items featuring them excites us so much!
Pictopia: The Ultimate Picture-Trivia Family Game ($15.47) Pictopia is a family-oriented trivia game! It includes 200 trivia cards, 6 answer cards, 30 wager cards, 1 game board, 6 movers, 1 die, and 1 instruction manual.
The back of the box features a simple illustration of a family playing the game and a variety of sample cards, which will give you an idea of how to play it.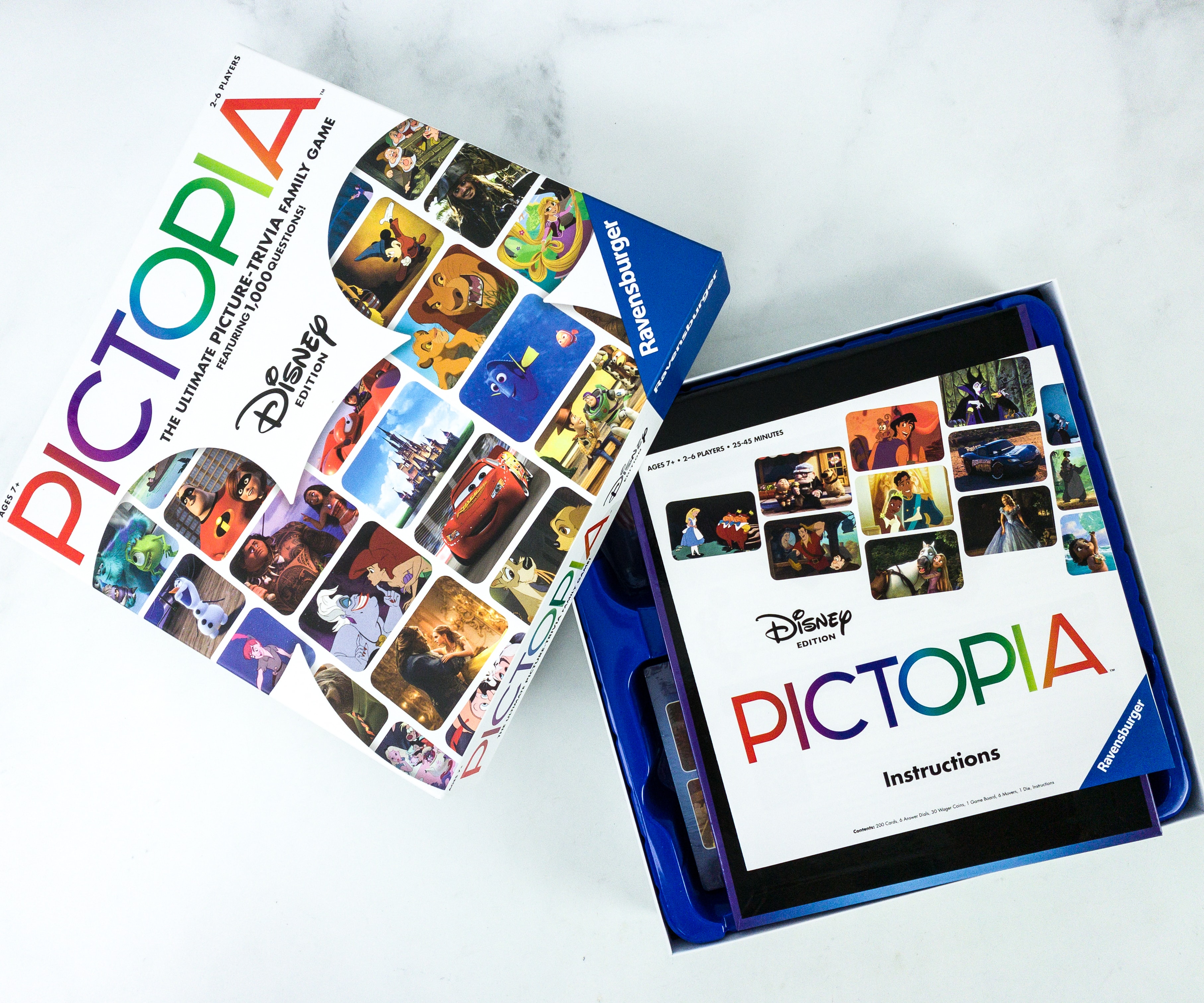 The box welcomes us with a huge instruction manual that covers almost all the items inside. This manual is so easy to understand, making it possible for you to start playing right away.
Aside from the instruction manual, we also got a colorful Pictopia board game that features mickey mouse on the starting line and Disney castle waiting on the Finish line.
Inside the box is a customized plastic container divided into four partitions that holds all the items in place.
Here are the varieties of items you can get inside, including the 6 answer cards, 6 movers, the dice, and the colorful chips.
We also got here 200 pieces of Trivia cards and 30 pieces of wager cards. According to the manual, you can play the game of trivia card up to 6 players in just 25 minutes. This game is so fun and very exciting to play, it also makes a great gift for a family who loves to play games together!
Mickey Monthly made us really happy with this month's curation of Disney items. They surely gave us more reasons to love Mickey, Goofy, and the rest of the Disney gang.  We love all the items we got this month, but the one that stood out the most for us is the Disney version of Pictopia because it's so enjoyable to play and it's ideal for the whole family! We had so much fun with this month's box, and we're certainly looking forward to more adorable goodies in the next boxes!
What do you think of this month's Mickey Monthly?
Visit Mickey Monthly to subscribe or find out more!
Here's a little more detail about all the available Mickey Monthly boxes!
Theme Park Edition contains items from Disney Parks and has three varieties + a limited-time box:
Fairy ($29.99/mo) – A limited-time box which is a surprise mix of 2-4 basic Disney Parks items.
Mickey ($49.99/mo) – A surprise mix of 2-6 basic and medium Disney Parks items.
Castle ($79.99/mo) – A surprise mix of 2-8 basic, medium and large Disney Parks items.
Kingdom ($199.99/mo) – A huge mix of 4-12 surprise basic, medium and large Disney Parks items.
Pin Edition are all about Disney trading pins and has two varieties:
PinPal ($6.49/mo) – This gives you one, gently used Disney Trading pin that has endured the proud tradition of being traded by other pin collectors.
PinPro ($12.95/mo) – Get one shiny, brand new pin, every month. Guaranteed new and tradeable.
PinTastic ($19.95/mo) – One brand new pin with backing. Pins in this package are currently being sold at Disney Parks and are open edition.
PinCollector ($29.95/mo) – Includes one of the current month's Limited Edition pins.
Original Mickey Monthly contains Disney Parks souvenirs + snacks and offers two options:
Classic ($19/mo) – A surprise mix of 2-6 basic and middle sized souvenirs (quantity varies based on value).
Magic ($39/mo) – A surprise mix of 4-10 basic, middle and big souvenirs and snacks (quantity varies based on value).
Snack Edition are all about Disney-inspired munchies and offers three options:
Fairy ($29.99/mo) – 2-4 mystery snacks
Mickey ($49.99/mo) – 3-8 mystery snacks
Castle ($79.99/mo) – 4 to 12 mystery snacks