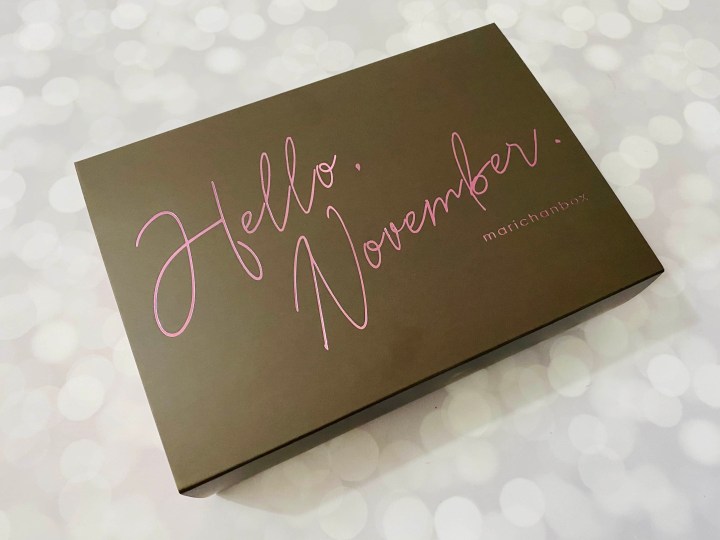 MarichanBox is a monthly Korean beauty (skincare & makeup) box straight from Korea to your door! There are usually 5 or so items inside, and in addition to beauty items there might be other surprises or sweets! The box costs $40 USD and shipping is FREE! In addition to their skincare box, Marichan also has a online shop for Korean products, so it's safe to say they're going to send some awesome items!
DEAL: Get 10% off your first box when you use the coupon code MB09.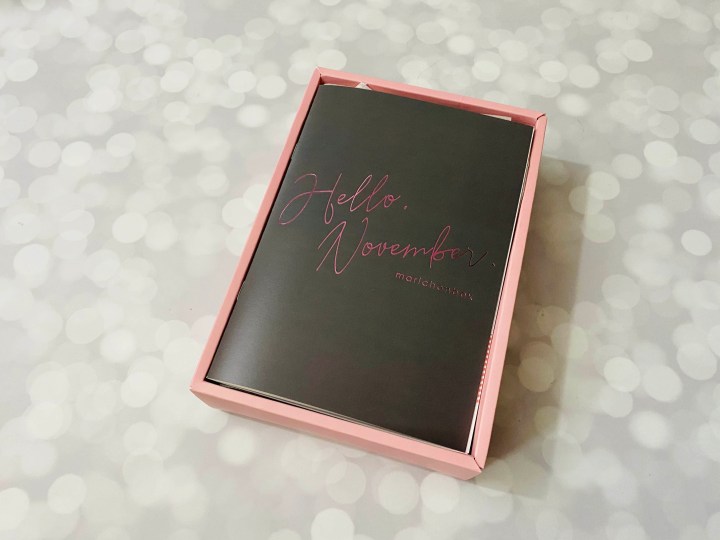 The super cute box slides out from the cover.
The booklet is in full colour.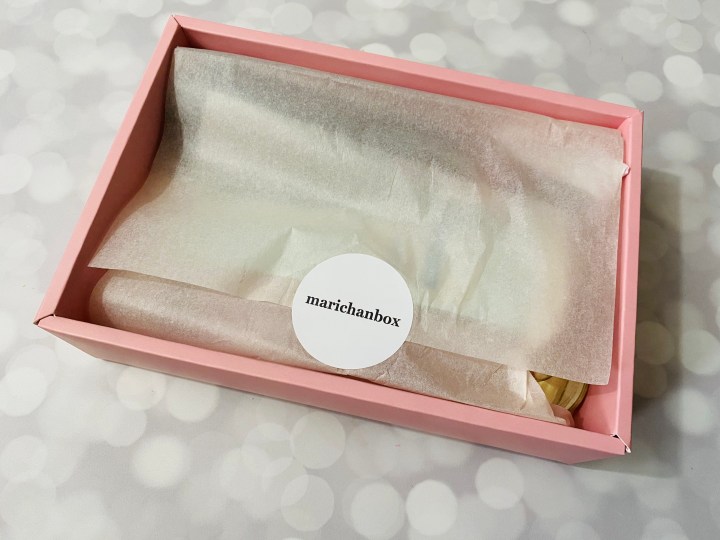 Tissue paper protects the items in the box.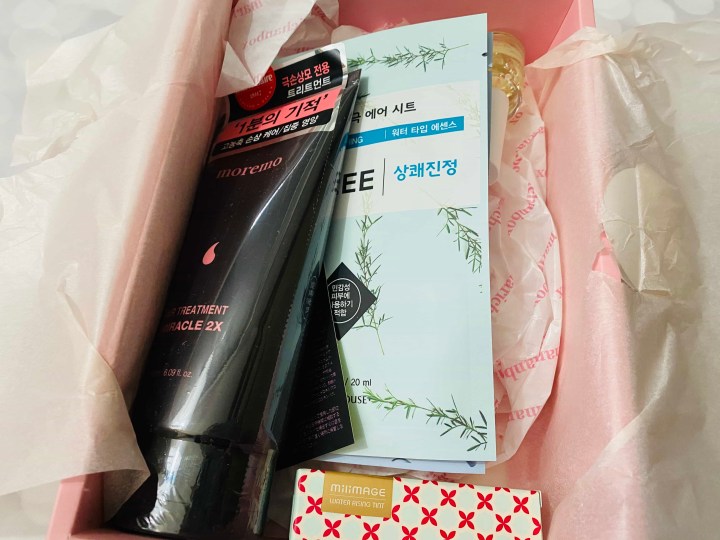 Here is the first look at what's inside! I am excited because I see Etude House masks!
Etude House Hyaluronic Acid Mask — Popular brand Etude House is known for their super cute products. Their 0.2mm sheet masks are super thin and as a result cling really well to the face. Hyaluronic acid is a skincare staple, drawing moisture into the skin to keep it hydrated.
Etude House Tea Tree Acid Mask — Tea tree oil is known for its antiseptic and antibacterial abilities, and as a kid I often put tea tree oil on acne to dry out the ugly pimples. This mask is great for troubled skin, and is all-around soothing to red or irritated skin.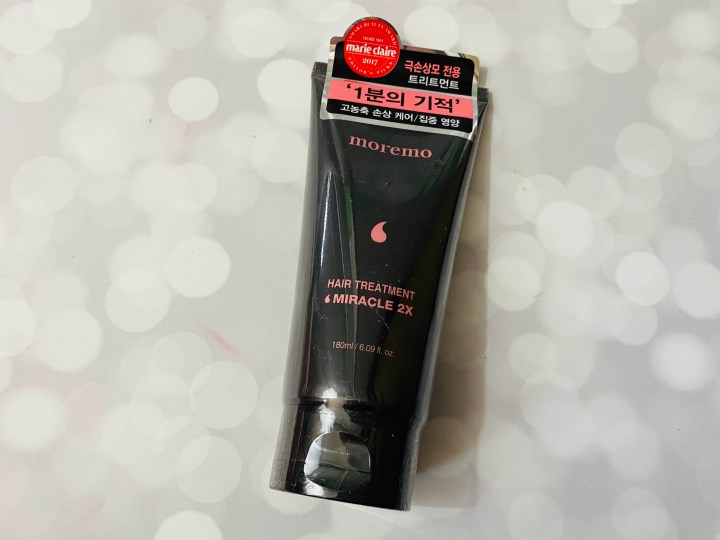 Moremo Hair Treatment ($26) — Moremo won the 2017 Marie Claire award. It's a deep treatment for damaged hair, which is great for me as my hair is colour treated and heat treated. In addition to hydrating oils it also has silk protein and keratin to strengthen hair.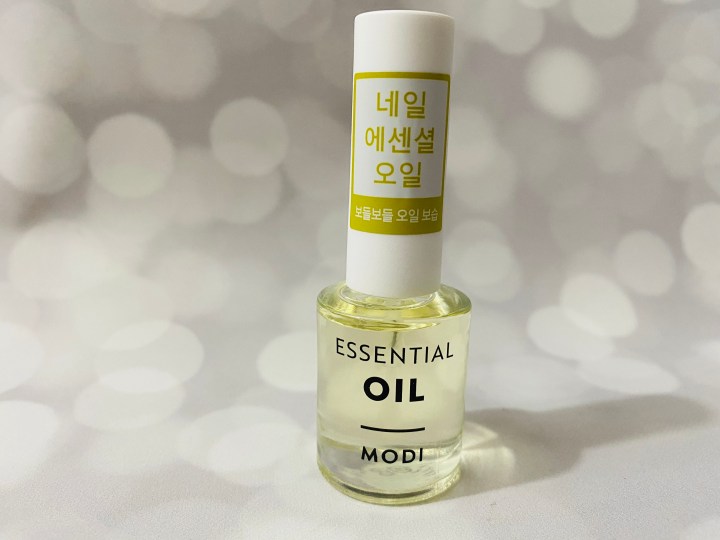 Modi Essential Oil — A nourishing cuticle oil to keep cuticles soft and easy to manage. It's been a while since I had my nails done, so my nails are so dry from the colder weather. This oil will help keep them soft! The scent surprised me, because it is rather masculine!
Milimage Lip Tint — This adorable packaging had me so confused! The lipstick shape is an illusion, and the base of the lipstick is the lid to the lip gloss wand… it kept me guessing! The sheer red colour is really nice, and unlike many lip tints it didn't dry out my lips.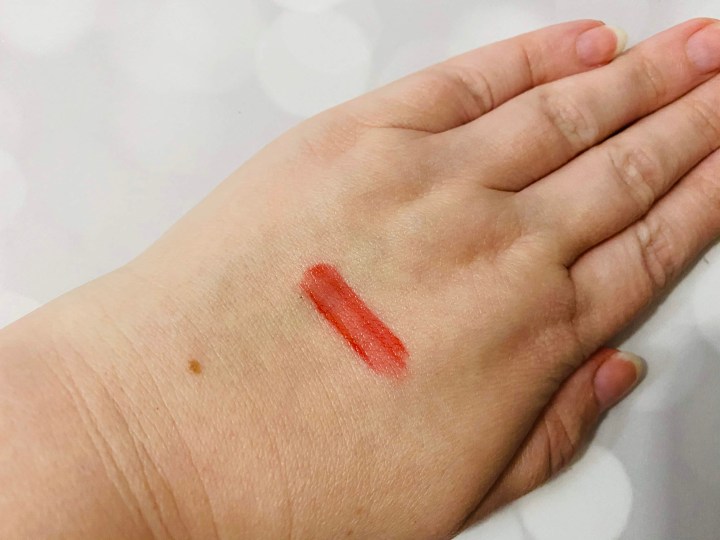 The pretty tomato red colour lasted a few hours and once it wore off, my lips were lightly stained after.
The November Marichan box included some extra TLC for your nails and hair, which are often forgotten in beauty boxes. I love the lip gloss and the sheet masks are favourites of mine. Marichan puts together really fun boxes and the November box was a win for me!
What do you think of MarichanBox?