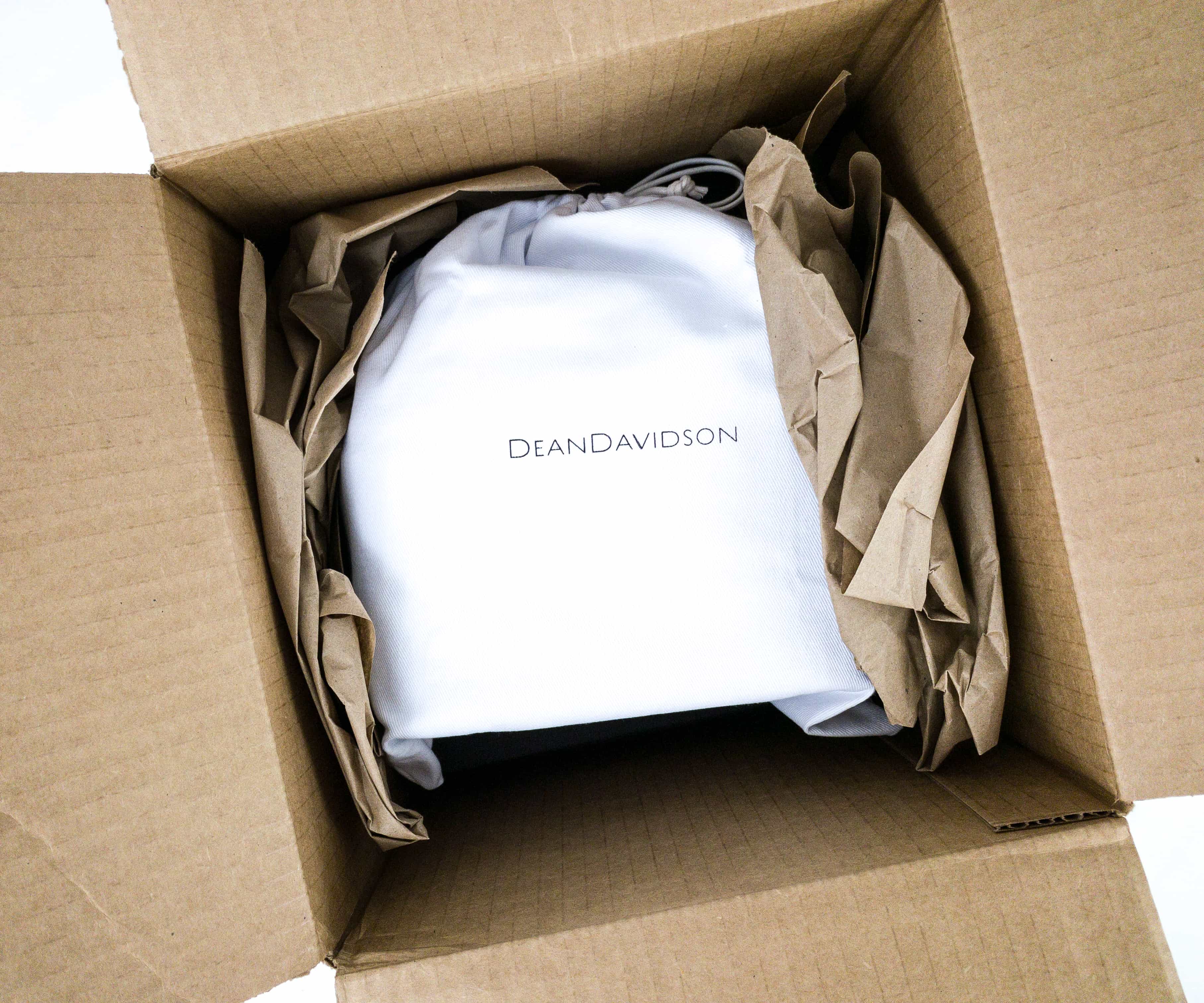 Luxor Box is a luxurious bi-monthly women's lifestyle subscription box full of high-end products and treasures: home, body, bath, accessories, jewelry, and more! The Luxor Box comes with 5-9 full-size and high-end products worth more than $250 in value. There's also a petite version of this box that comes with 2-4 items.
As always, the items are packed in a black box!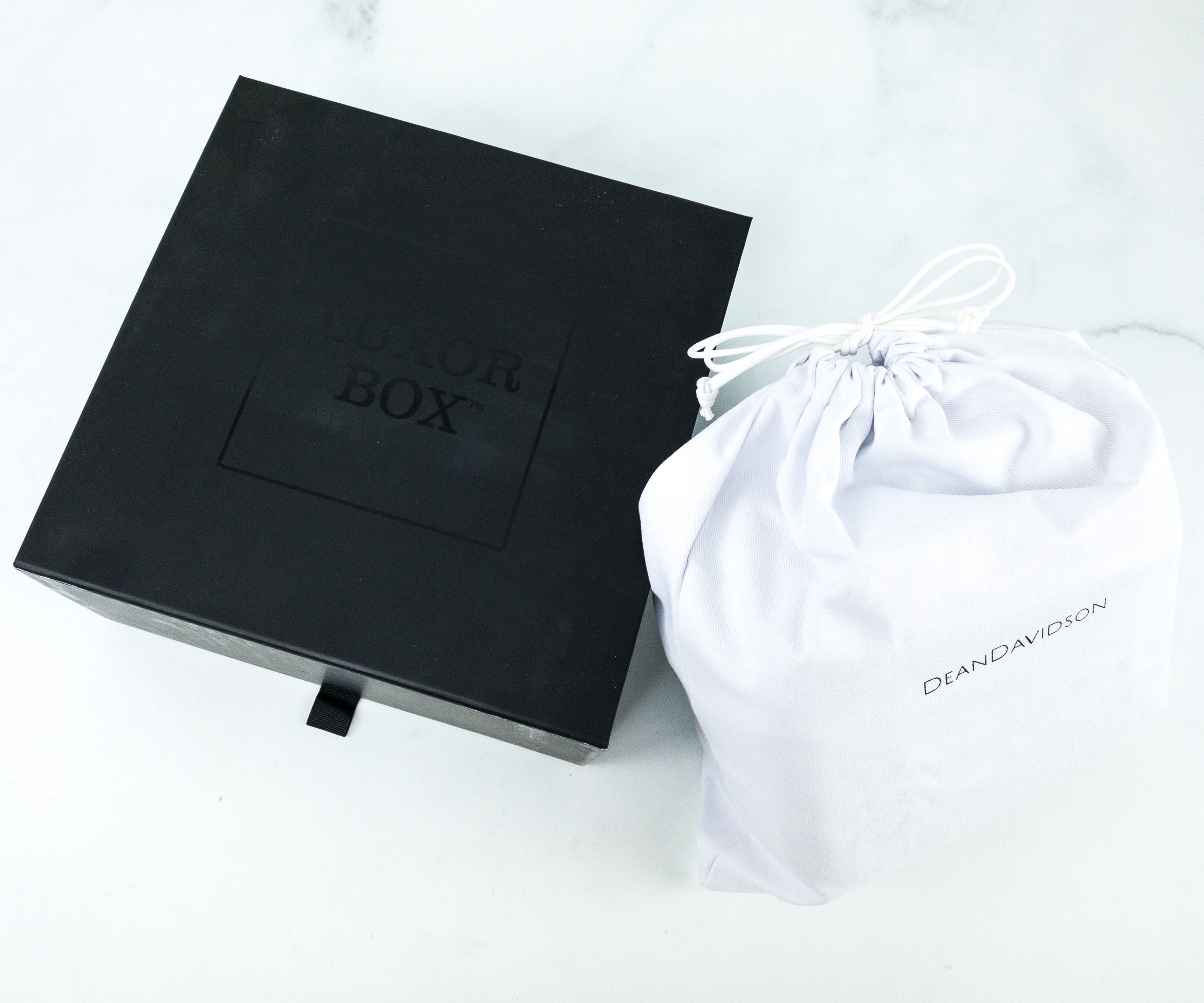 Aside from the usual box, there's a pouch/dust bag with Dean Davidson's logo.
There's an information card on top of the items!
The items are wrapped in tissue paper, sealed with a sticker that says "Redefining Luxury."
All the items are packed neatly together with pink squiggles.
The Luxor Box information card is simple yet classy.
It lists all the items in the box with descriptions.
Everything in my box!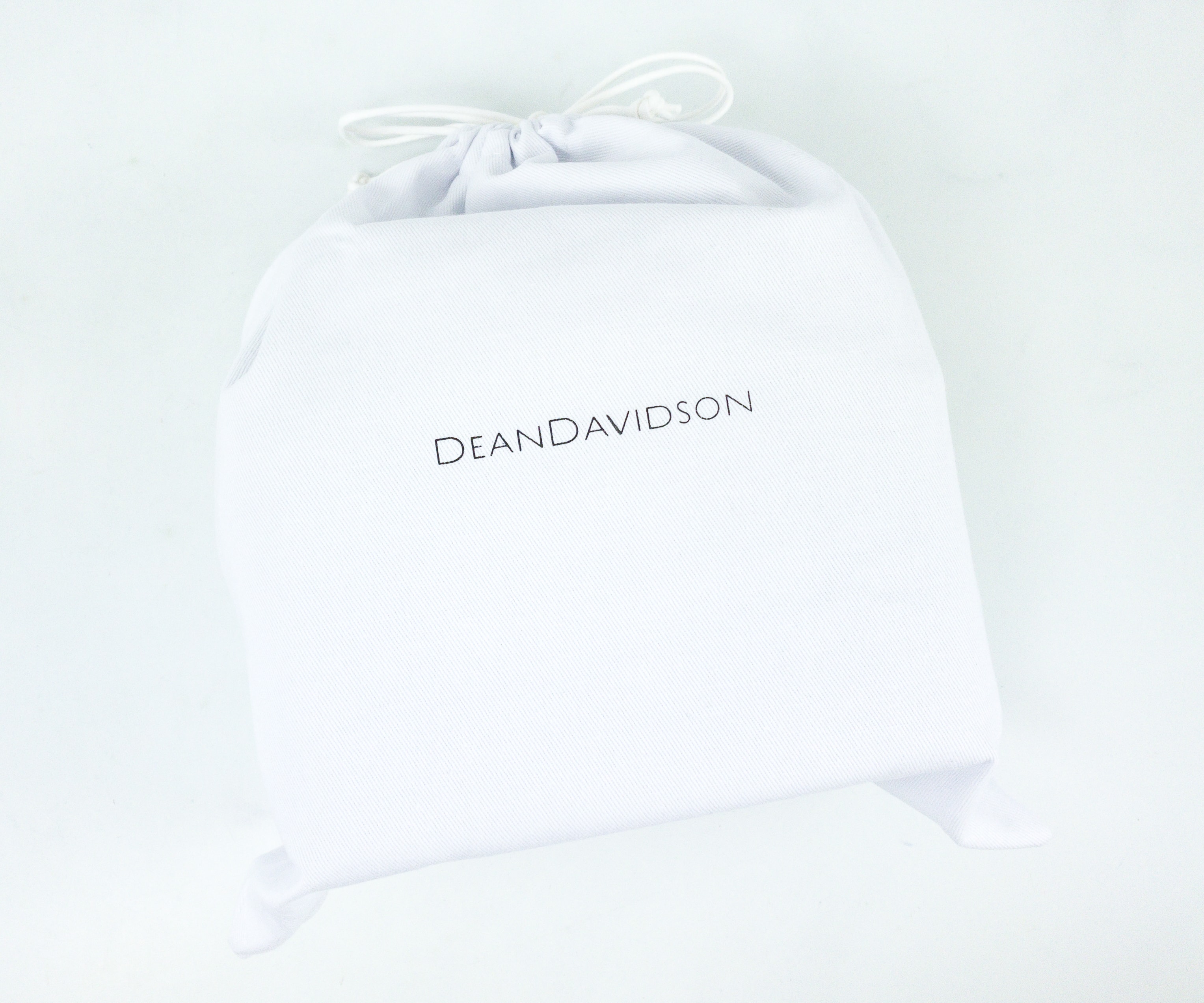 Dean Davidson Voyage Jewelry Bag ($195) The voyage bag was packed in a white dust bag with the brand's name printed on it.
This travel jewelry bag is made from ethically sourced vegan leather added with gold-toned hardware.
It's 7″ wide and 4.4″ tall. The top handle is 6″ and it also comes with a 42″ long adjustable and removable strap.
The bag comes with a zipper enclosure that will definitely keep the contents inside protected while I'm on the go.
There's a lot of compartments inside the bag which are perfect for small and precious items.
The inserts are removable, so it's easy to transform the bag from a jewelry organizer to a versatile bag for all seasons!
Fancy Feathers XL Matchbox ($5) Nothing is fancier than this box of 4-inch long matches, with gold flamingoes printed all over it!
The box contains approximately 50 pieces of safety strike matches. The side of the box comes with the striker on the side as well.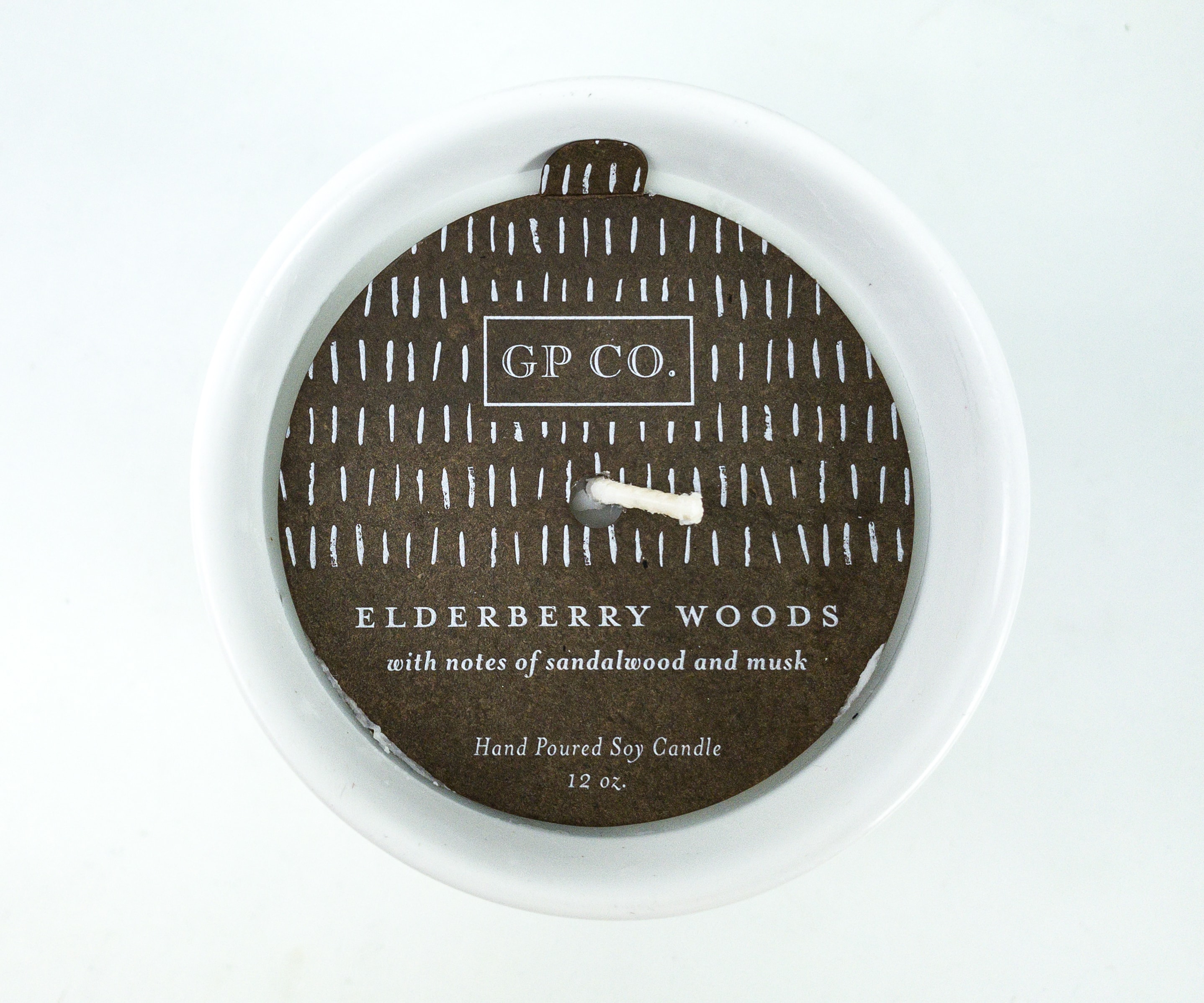 Elderberry Woods Porcelain Splendor Candle ($27) To use with the matches is this soy candle in a porcelain container.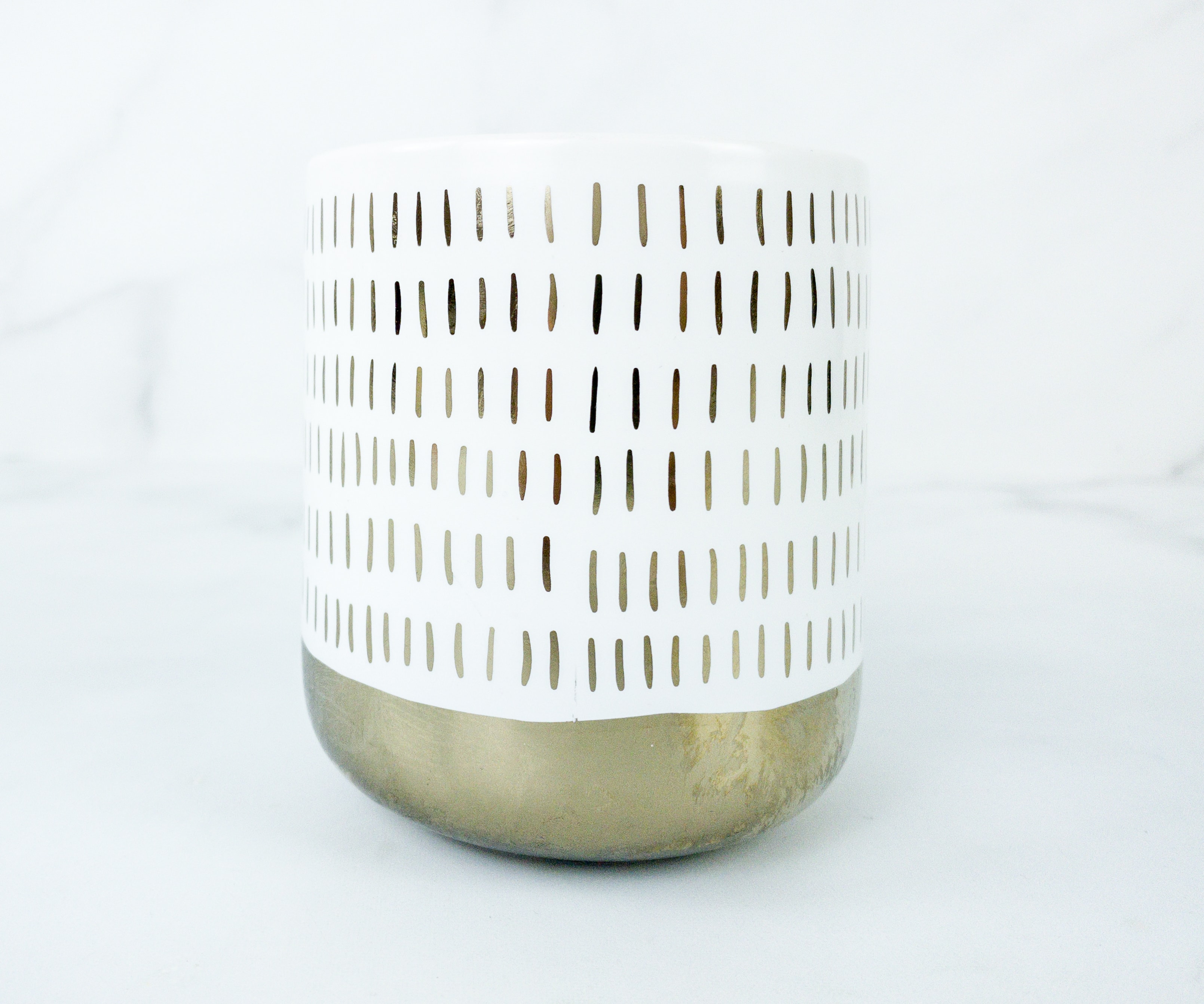 I really like the hand-written details on this porcelain container. The gold bottom makes it look elegant, as well as the golden line patterns on white. This color combination works well.
The scented candle features notes of sweet elderberries, sandalwood, and some florals. The candle can burn up to 80 hours, and it is even packaged with a kraft dust cover.
Pumpkin Sage Archivist Candle ($16) Another candle in the box features notes of wild pumpkin, vanilla, green sage, and violet leaves! It's really apt for fall!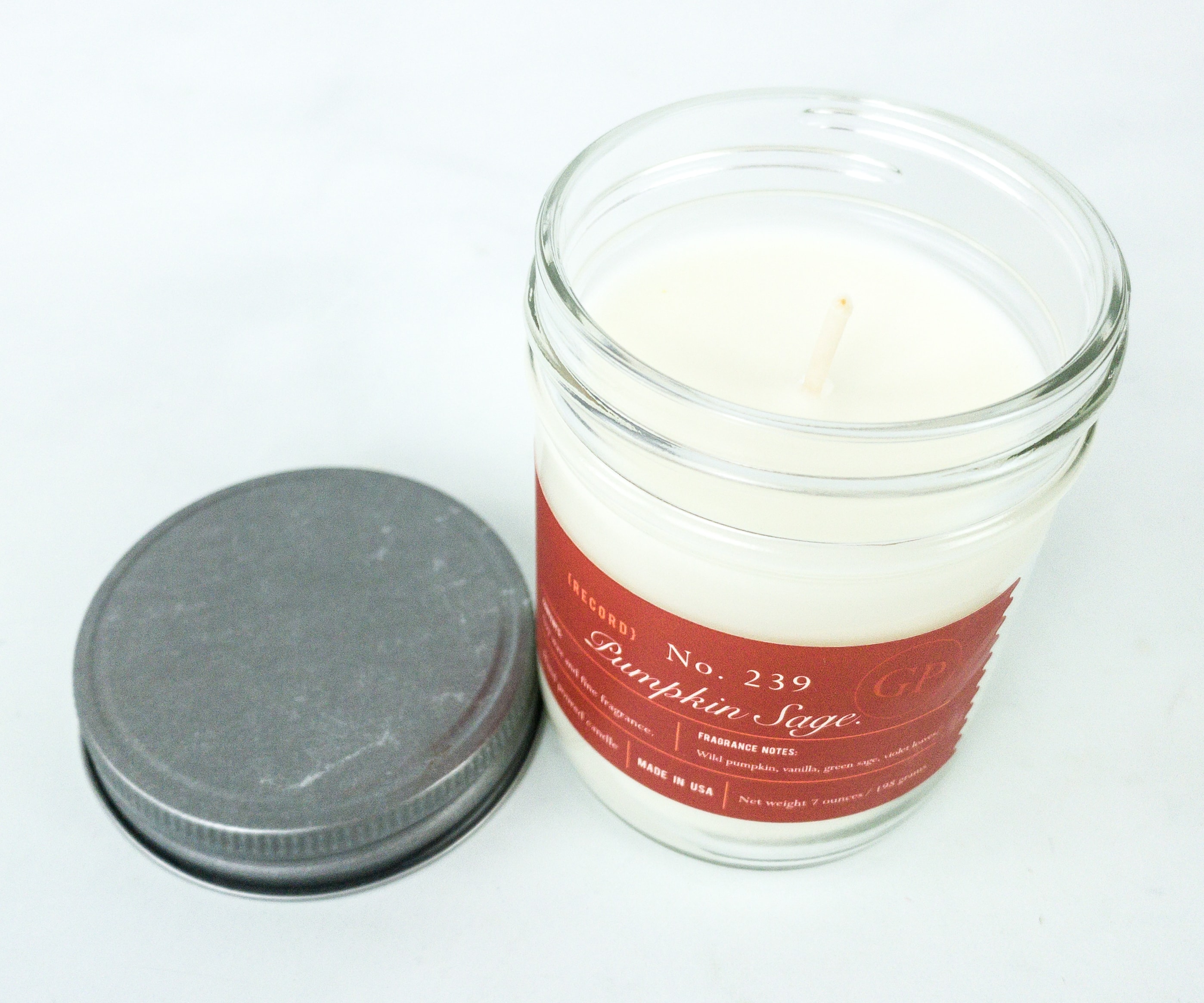 This 7-ounce soy candle can burn up to 50 hours.
The glass jar also included a metal screw lid, so you can keep the candle secured when not in use.
LXMI Pure Nilotica Melt ($28) This tube of skin superfood has a buttery formula that melts instantly upon application, delivering fatty acids, allantoin, and vitamin A that protects and hydrates the skin.
This balm-to-oil formula has brightening and healing properties. The tube is also really handy, you can easily bring it to the gym or during travels!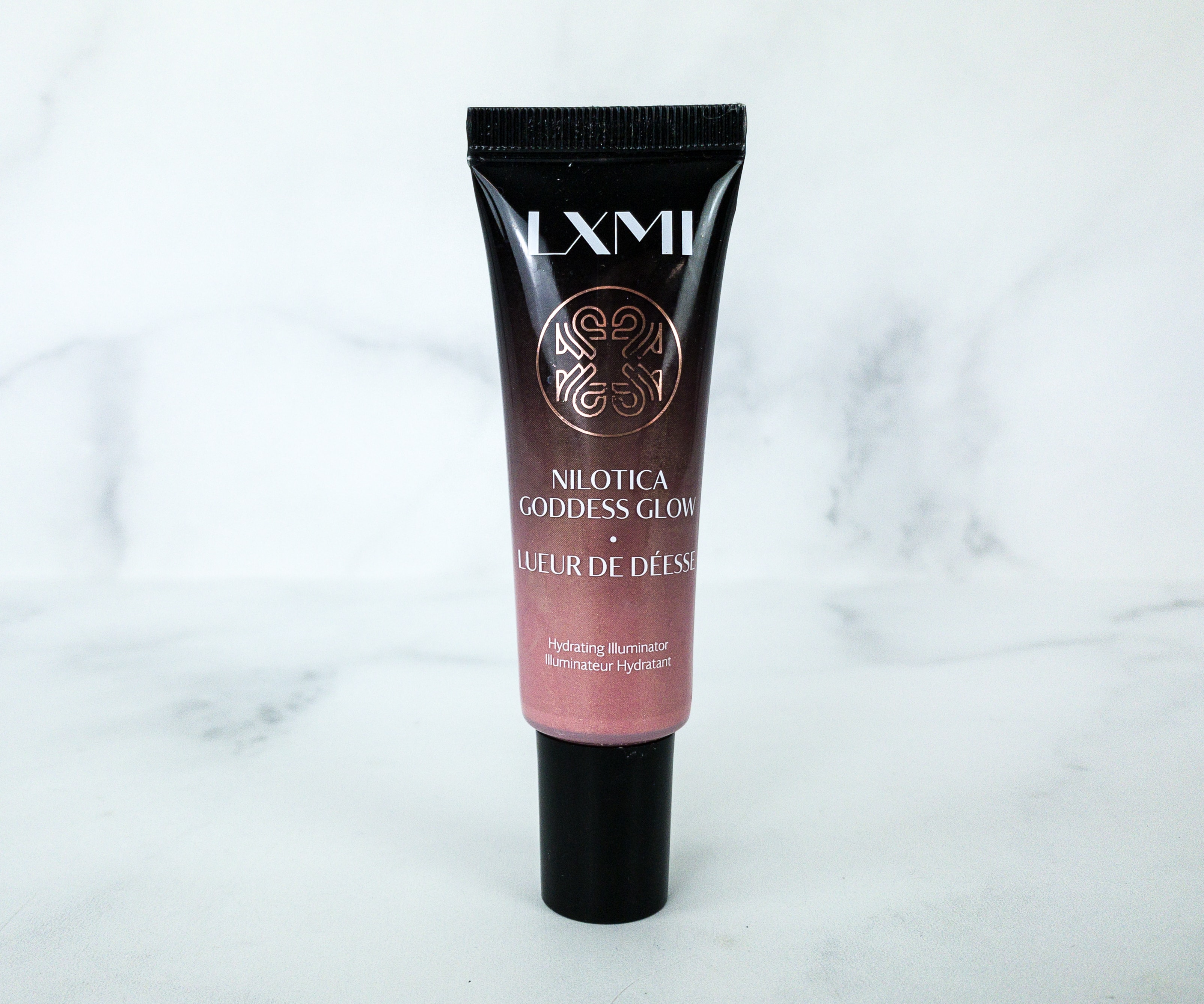 LXMI Nilotica Goddess Glow ($42) Made from a proprietary blend of organic ingredients, this illuminator works for all skin types. It actually feels more like a skincare product than a makeup product because it's gentle on the skin yet intensely moisturizing!
I got it in a flattering rose gold shade that highlights for a youthful, dewy glow. A little goes a long way, so I'm pretty sure this tube will last long for me!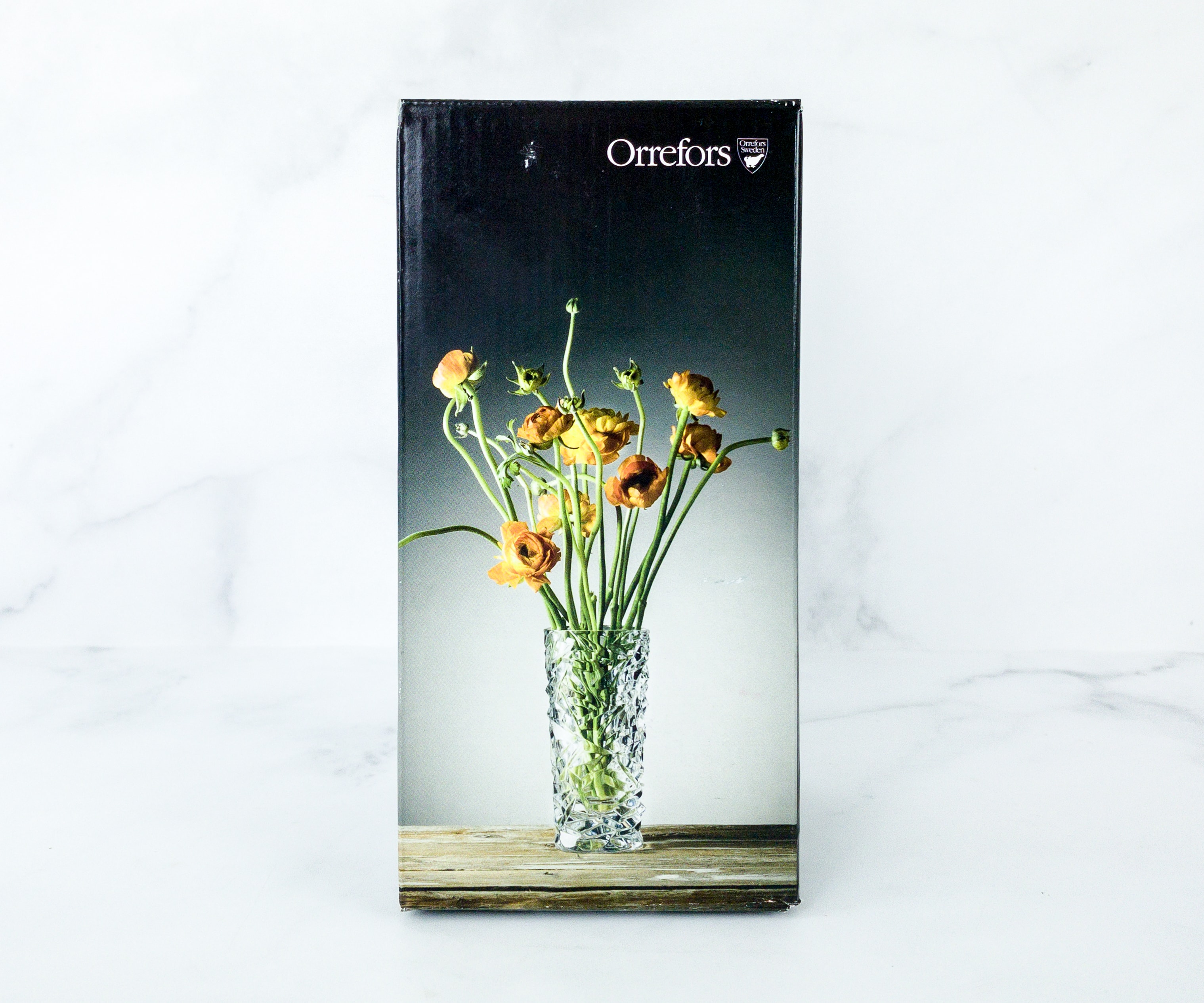 Orrefors Carat Bud Base ($40) I also got a luxurious item for the home, a flower vase! 
The vase is named Carat, designed by Lena Bergström.
In recent years, Lena Bergström has drawn inspiration from jewels and gemstones. The Carat collection is no exception. Lena uses new techniques to give us the genuine feel of cut diamonds. The distinctive cut pattern design invokes a wonderful feeling as you gaze upon these beautifully cut crystal gemstones.
I like the crystal-like outer design of the vase. I can't wait to use it for my next delivery of fresh flowers! This will complement any mix of flowers and greens!
I love how the vase looks so regal, definitely a precious piece that can be displayed and used at home!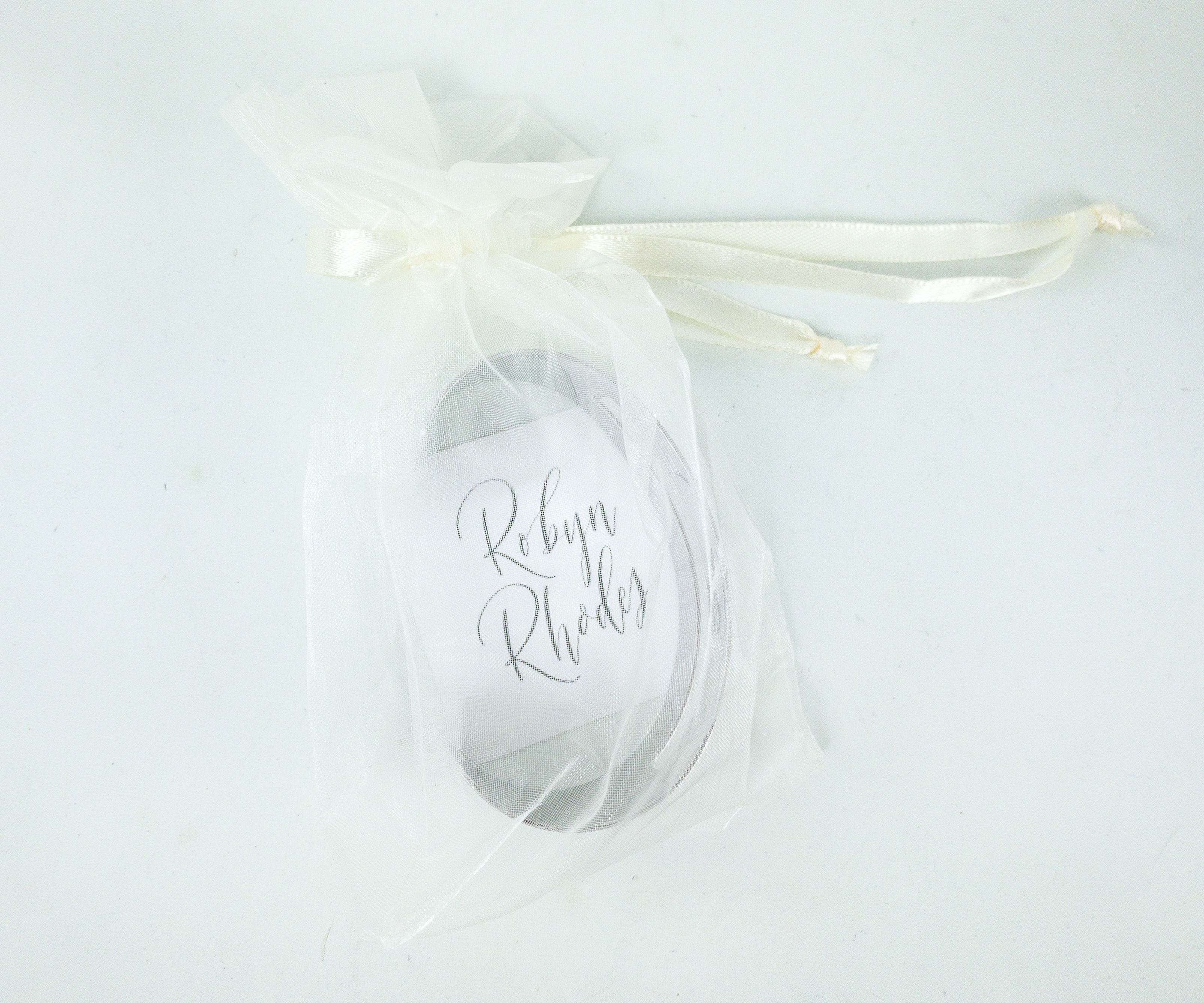 Robyn Rhodes The Marlowe Cuff ($57) Making amazing handcrafted pieces and supporting local artisans is what Robyn Rhodes is well-known for. For this box, I got the Marlowe Cuff placed inside an organza pouch.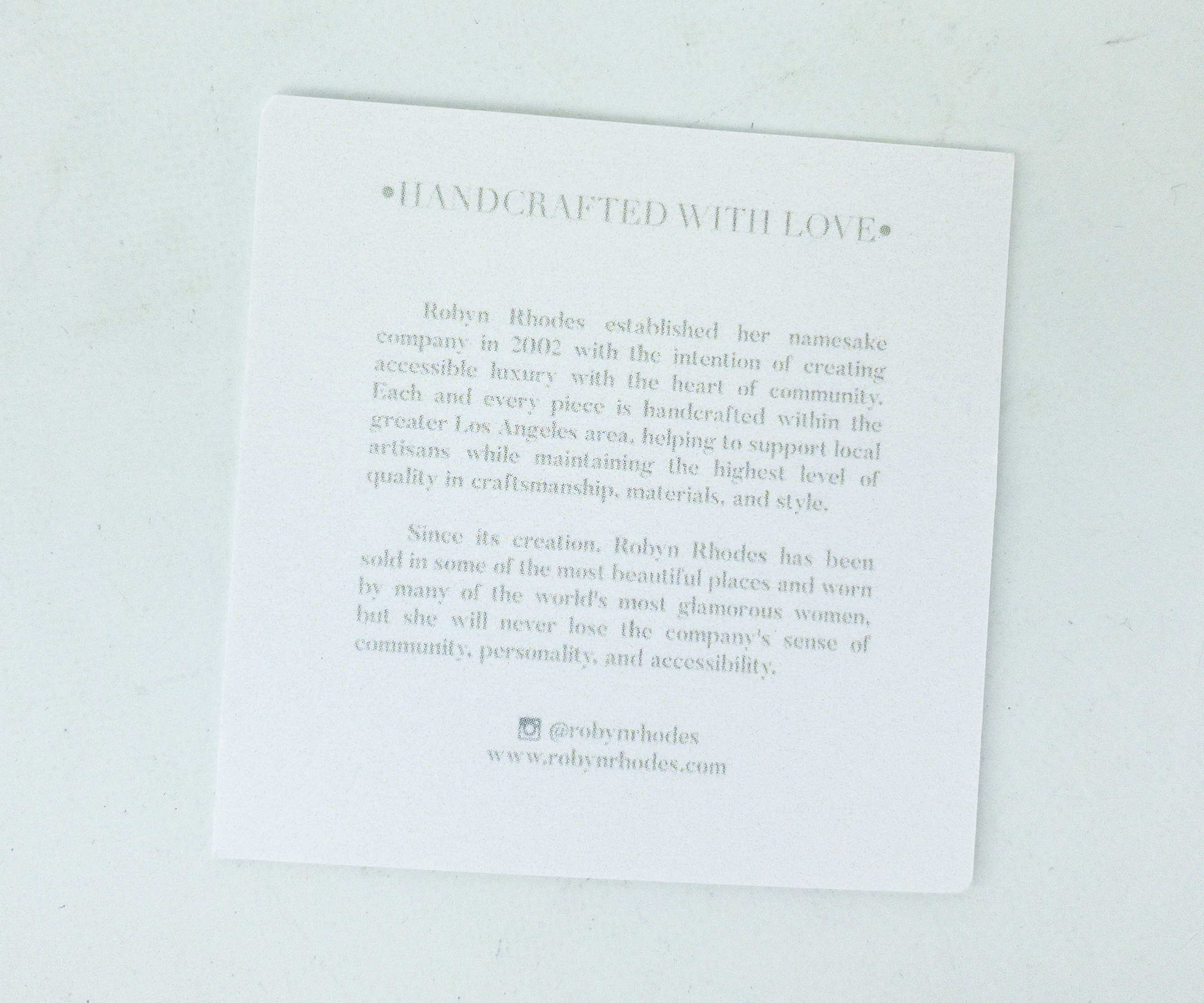 It came with an info card that tells us more about the piece.
With a 1/4″ opening, the beautiful sterling silver cuff can be easily slipped on the wrist. It's also pretty versatile! It looks great alone and also looks wonderful when paired with other pieces.
Luxor Box is definitely a luxurious box! I love that it contains elegant accessories, not just for me but for my home as well. My favorites are the jewelry bag and the candles together with the fancy matches. The silver cuff is also gorgeous and easy to pair with any of my outfits! If you'd like to treat yourself with a bunch of high-end goodies, this subscription is worth looking into. The box is really one of my most-awaited and the contents are all fab!
What did you think of Luxor Box?