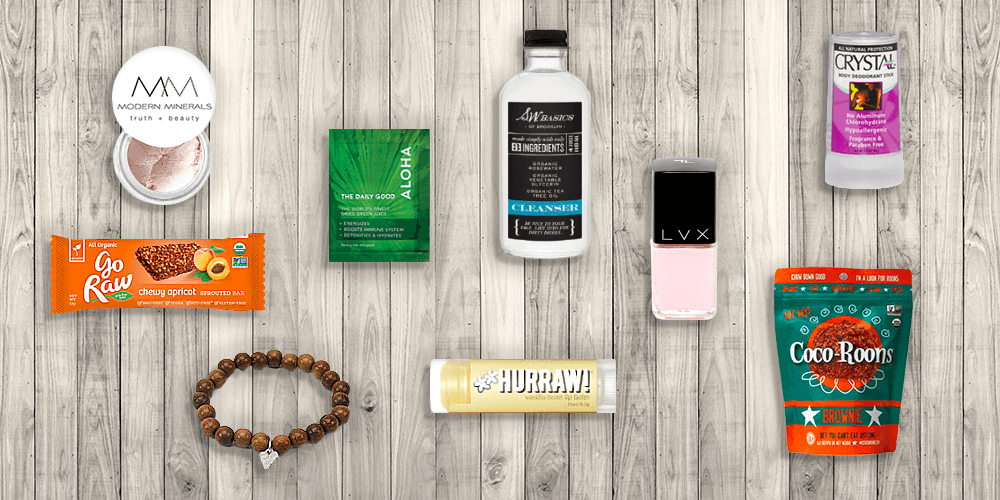 We have the first spoilers for the LOVE GOODLY box for December 2019-January 2020! No Black Friday or Cyber Monday deal yet!
DEAL: TRYLOVE for 20% off the first box in a subscription (save $5.99!)
Each Box includes:
100% PURE Maracuja Oil Mascara in Blackberry Retail value $26
We cannot get enough of this vegan, nontoxic, and cruelty-free beauty brand! Introducing one of our favorite mascaras – the Maracuja Oil Mascara in Blackberry, a deep neutral purple. Infused with maracuja oil, lash conditioning vitamins, and pigments of tea, cocoa, and coffee – and it smells so much like blackberries!

Tested by the LOVE GOODLY team, the Blackberry shade is perfect for ALL skin tones, skin types, eye colors, and for the festive holiday season.

Vegan, Nontoxic, Cruelty-Free, Made in USA, Gluten-Free
FYI
BTW, don't let the purple fool you – the shade is very subtle when you apply to your lashes! But, if customers prefer something more neutral, we have the mascara available in Dark Chocolate (a deep cocoa brown) in very limited quantities & BY REQUEST ONLY.

Everyone will receive Blackberry. But, to select Dark Chocolate as their mascara color, customers will receive a survey link to reserve their Dark Chocolate mascara; the survey link will be provided in their order confirmation email or they can email [email protected] for the link.

December/January boxes start shipping on/around December 5 until supplies last
This month's box supports Farm Sanctuary, The Dec 2019/Jan 2020 box supports Farm Sanctuary, whose mission is to protect farm animals from cruelty, inspire change in the way society views and treats farm animals, and promote compassionate vegan living.