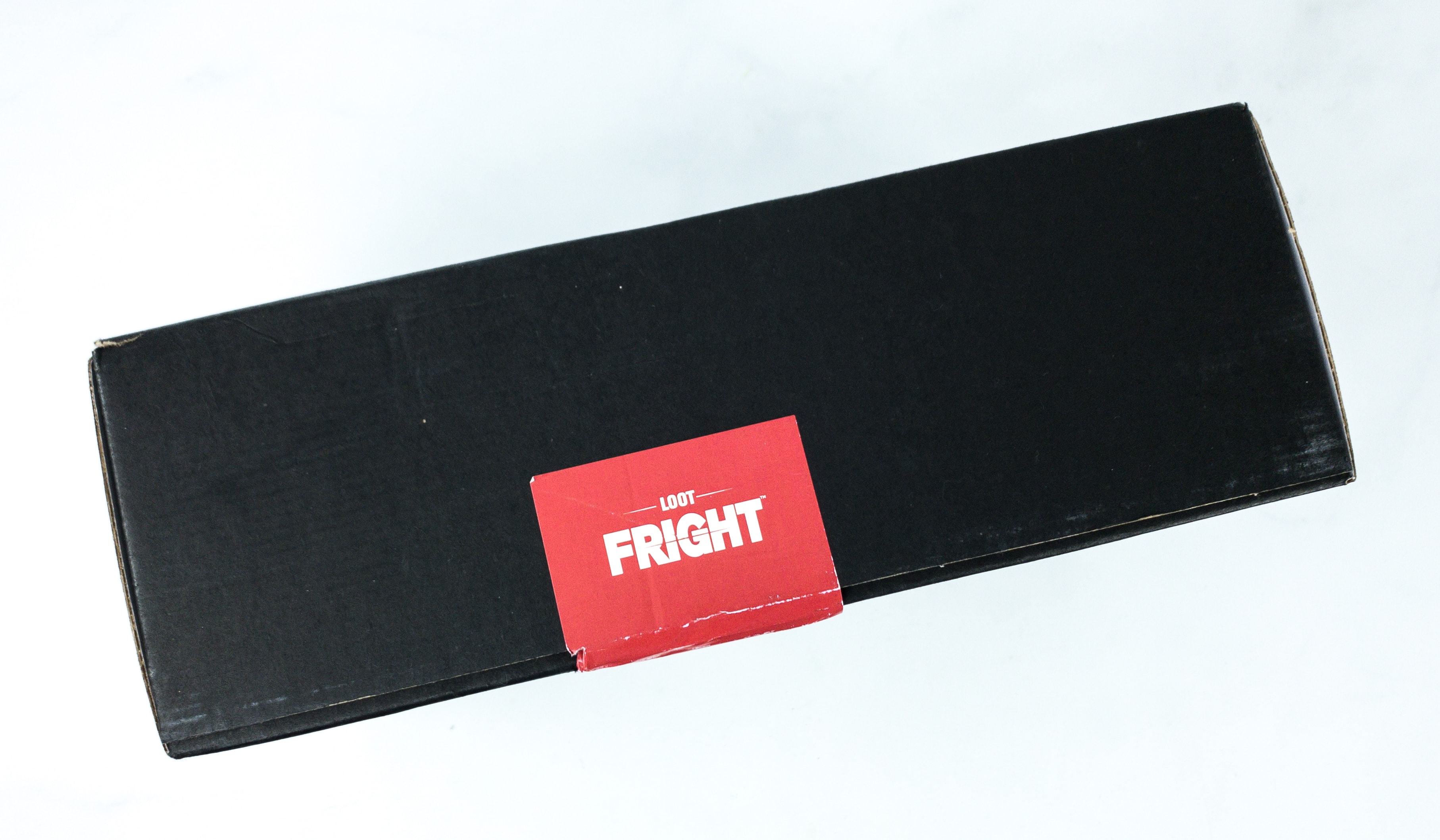 Loot Fright is a bimonthly mystery crate subscription packed full of horror items featuring scary movie franchises, characters and more – like zombies, slashers, and other frightful delights! Boxes include $50+ in merchandise.
NOTE: All of Loot Crate subscription boxes are experiencing substantial delays. If you subscribe now you run the risk of never receiving boxes. Only subscribe if you are ok with that risk. 
DEAL: Save 15% on any subscription plan when you use this link and coupon code HELLOSUBSCRIPTION15.
The box is sealed with a sticker.
As always, the box is full!
I can see a lot of interesting things inside, a black box, a shirt, and even a 3D glass.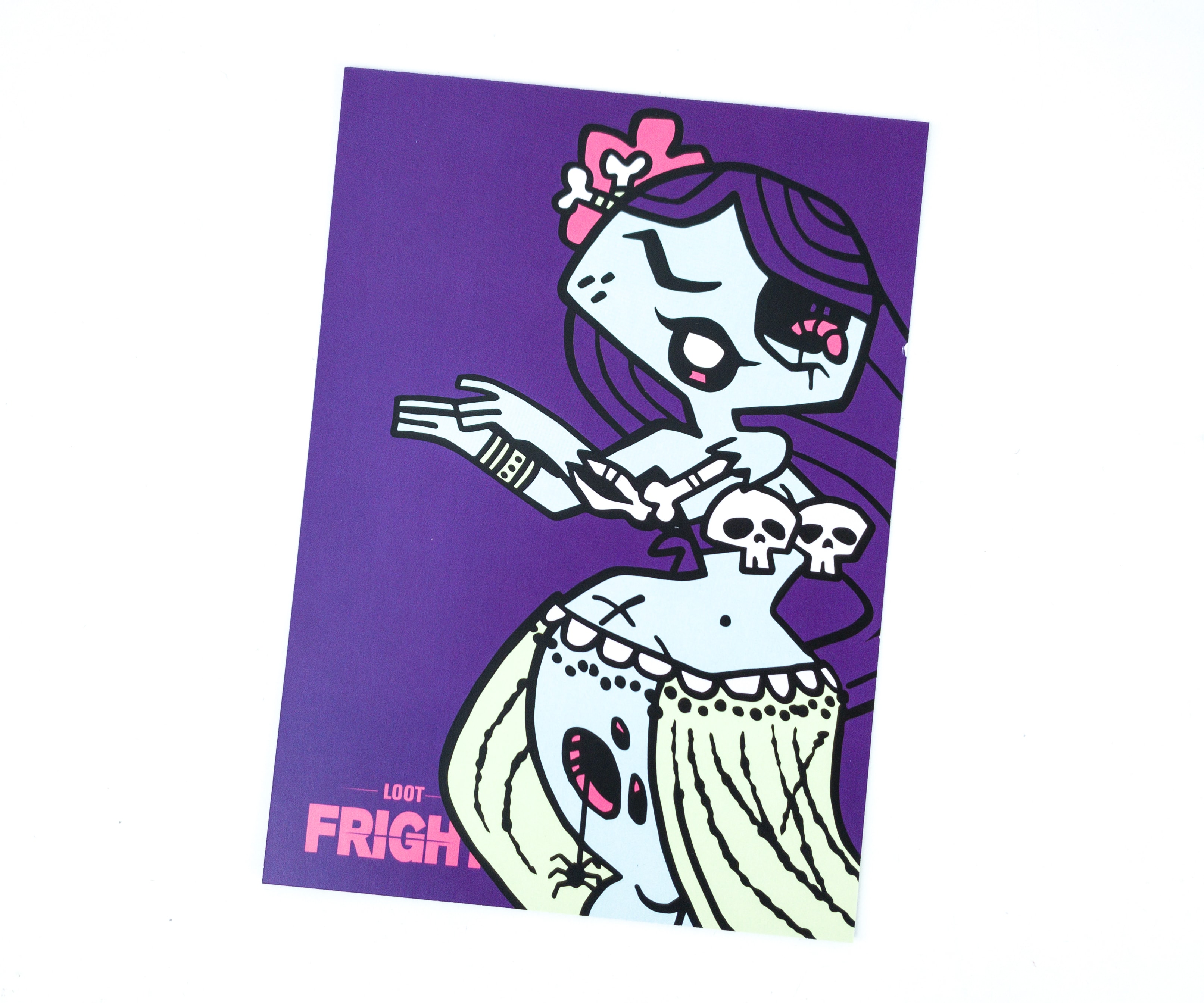 This month's Loot Fright theme is SLAYCATION!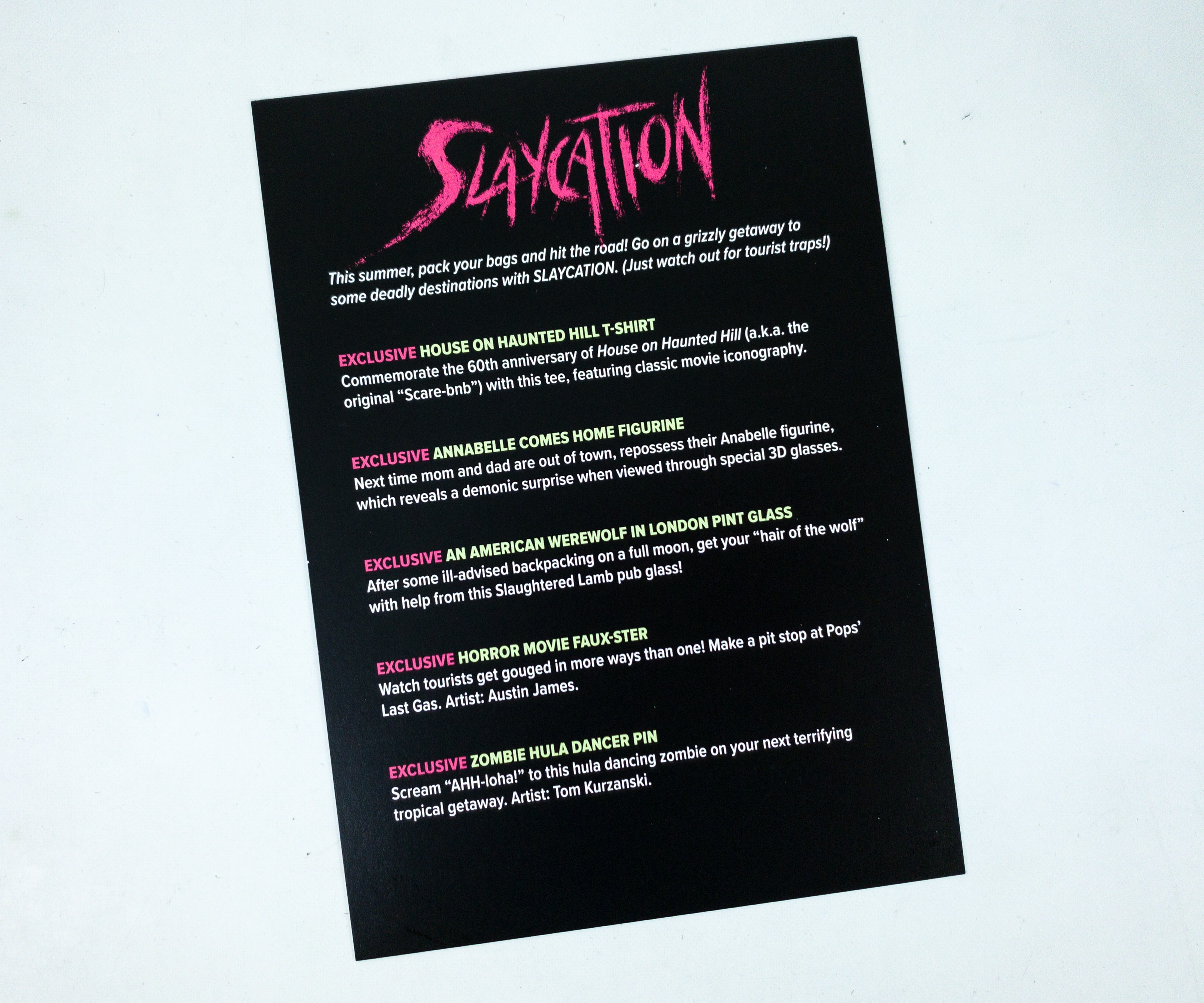 The information card lists all the items included inside the box.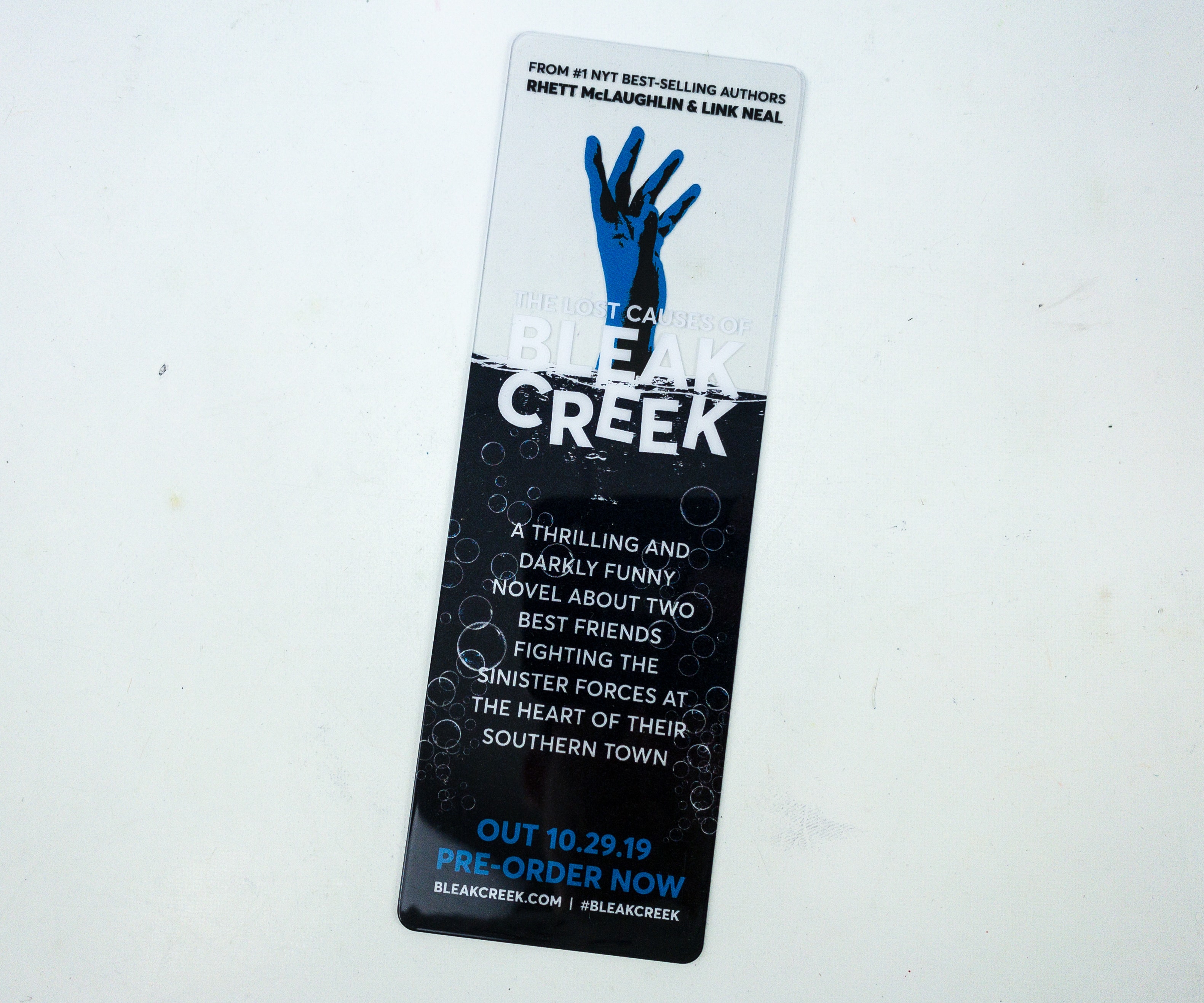 There's also a bookmark promoting The Lost Causes of Bleak Creek.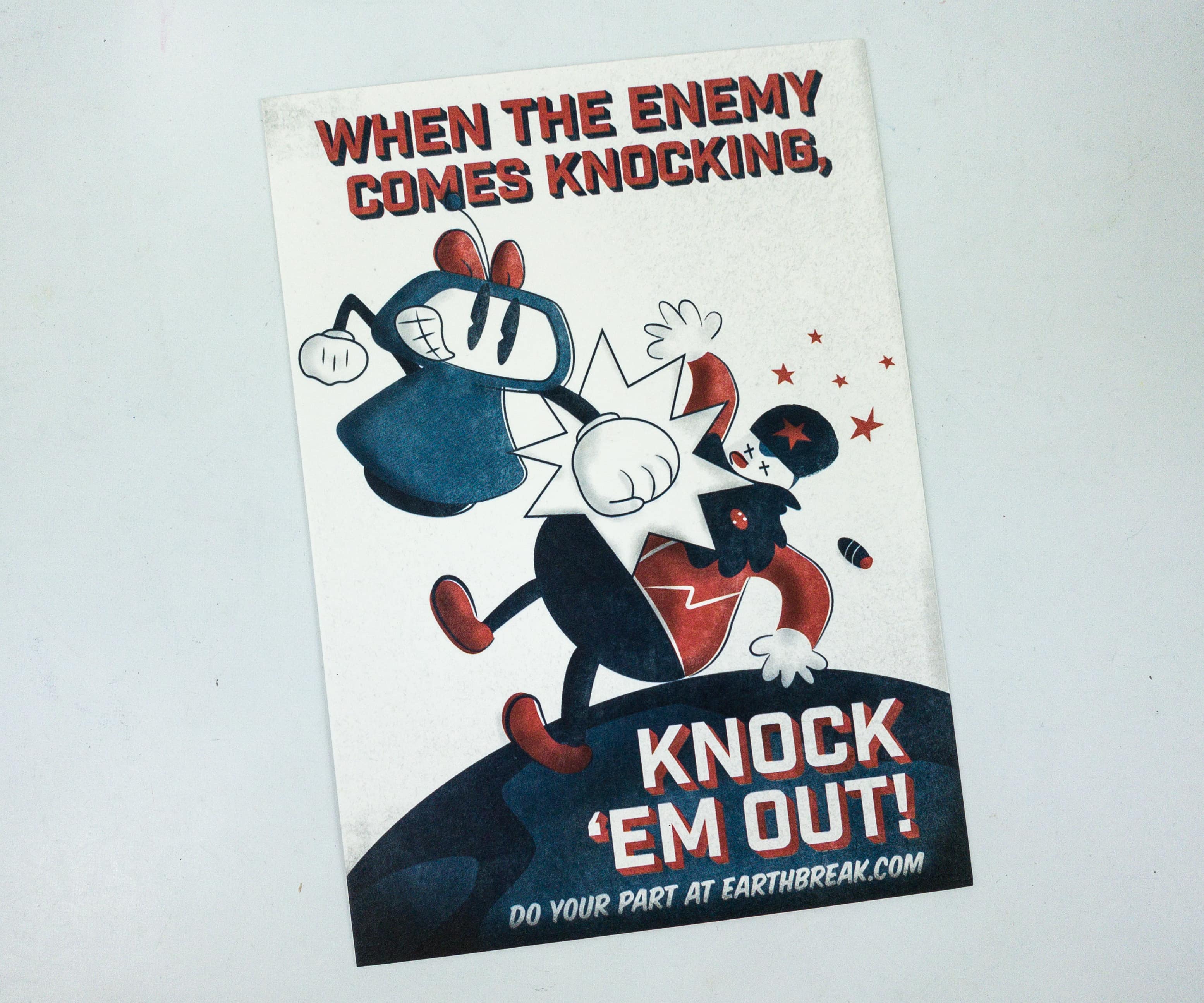 Another card we got is from Earthbreak.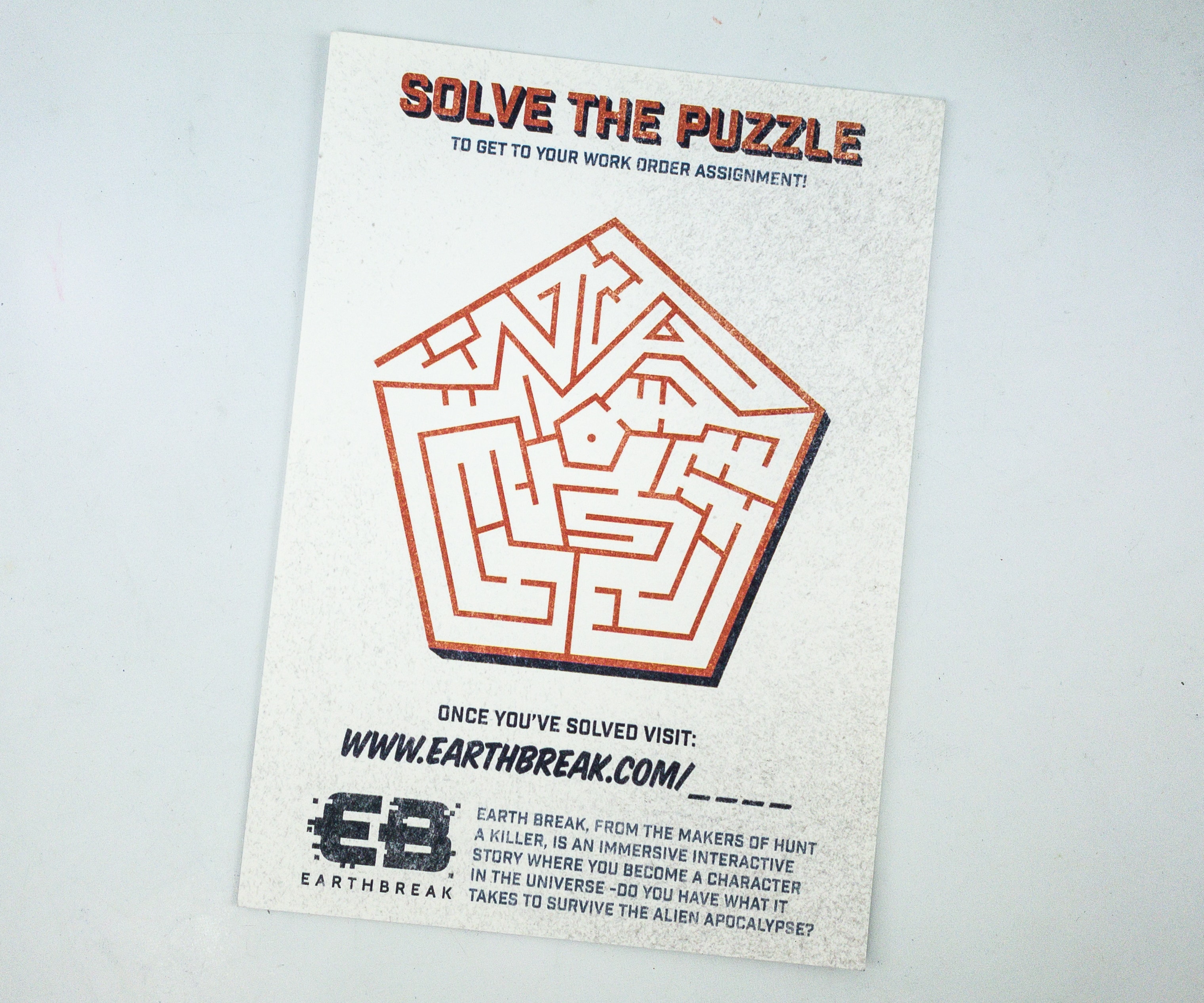 At the back, there's a puzzle you need to solve!
Earth Break, from the makers of Hunt A Killer, is an immersive interactive story where you become a character in the universe – do you have what it takes to survive the alien apocalypse?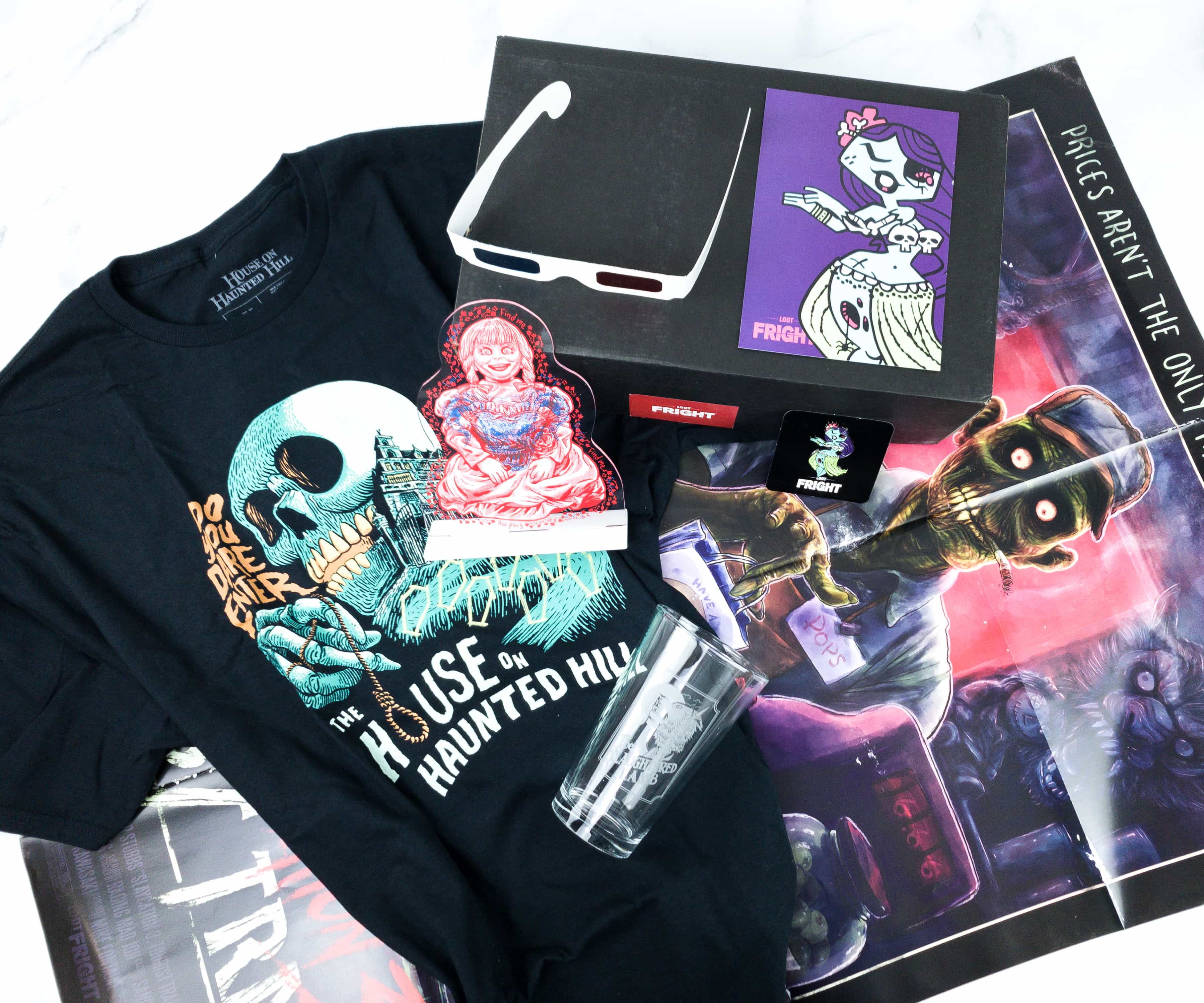 Everything in my July 2019 box!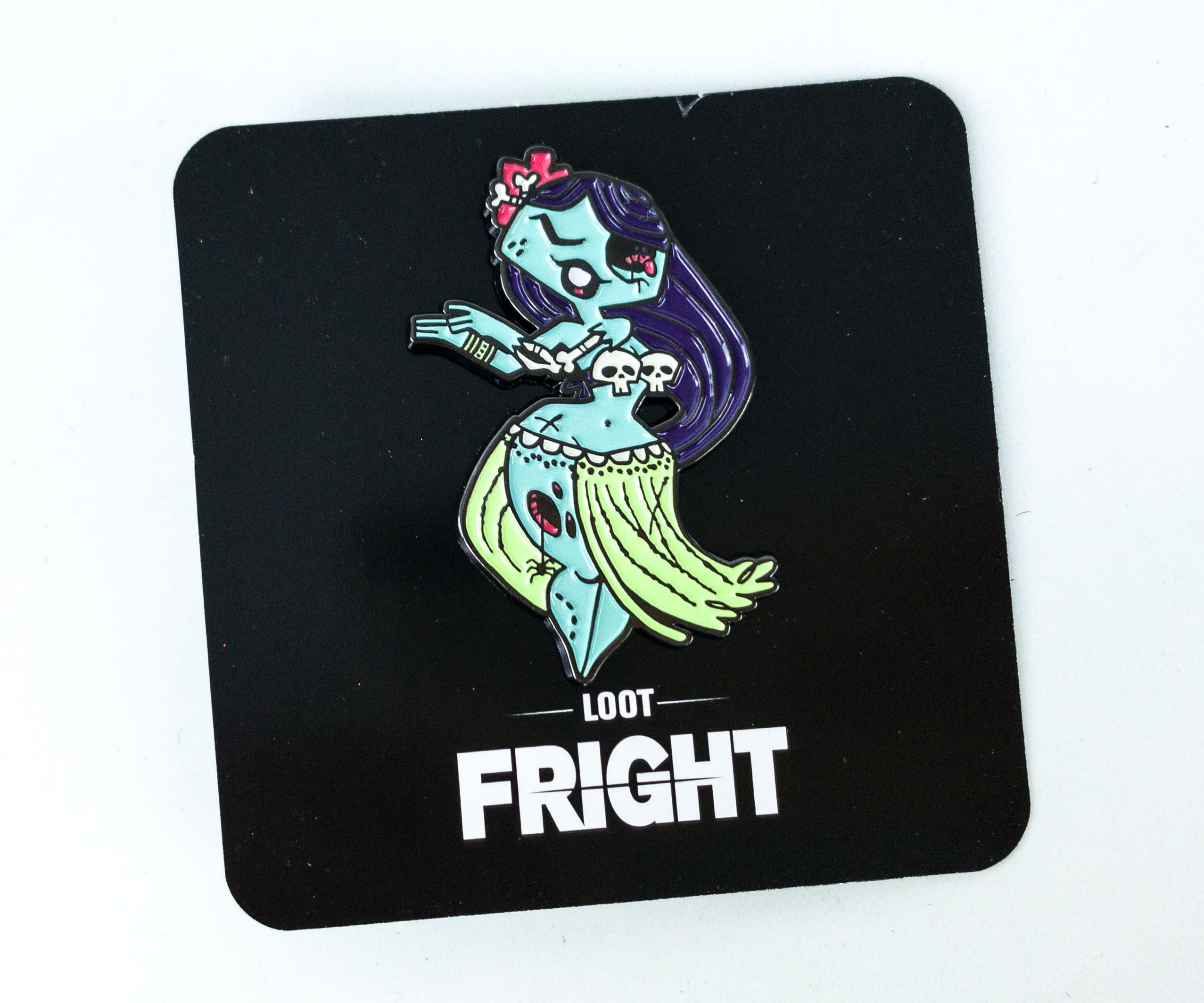 Zombie Hula Dancer Pin. This month's pin features a Hawaiian-themed zombie doing a hula dance!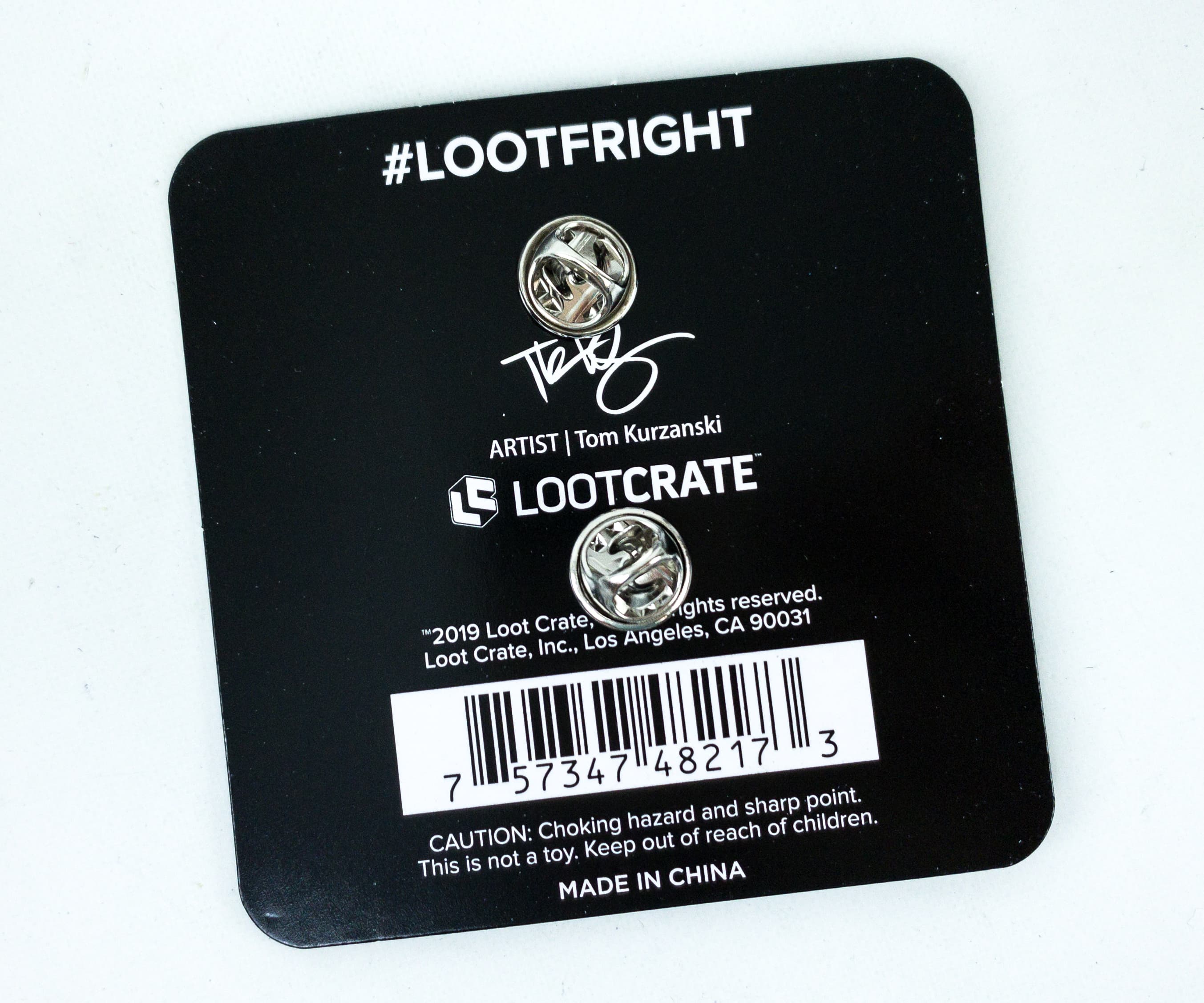 According to the carton, this pin is made in China and is designed by Tom Kurzanski.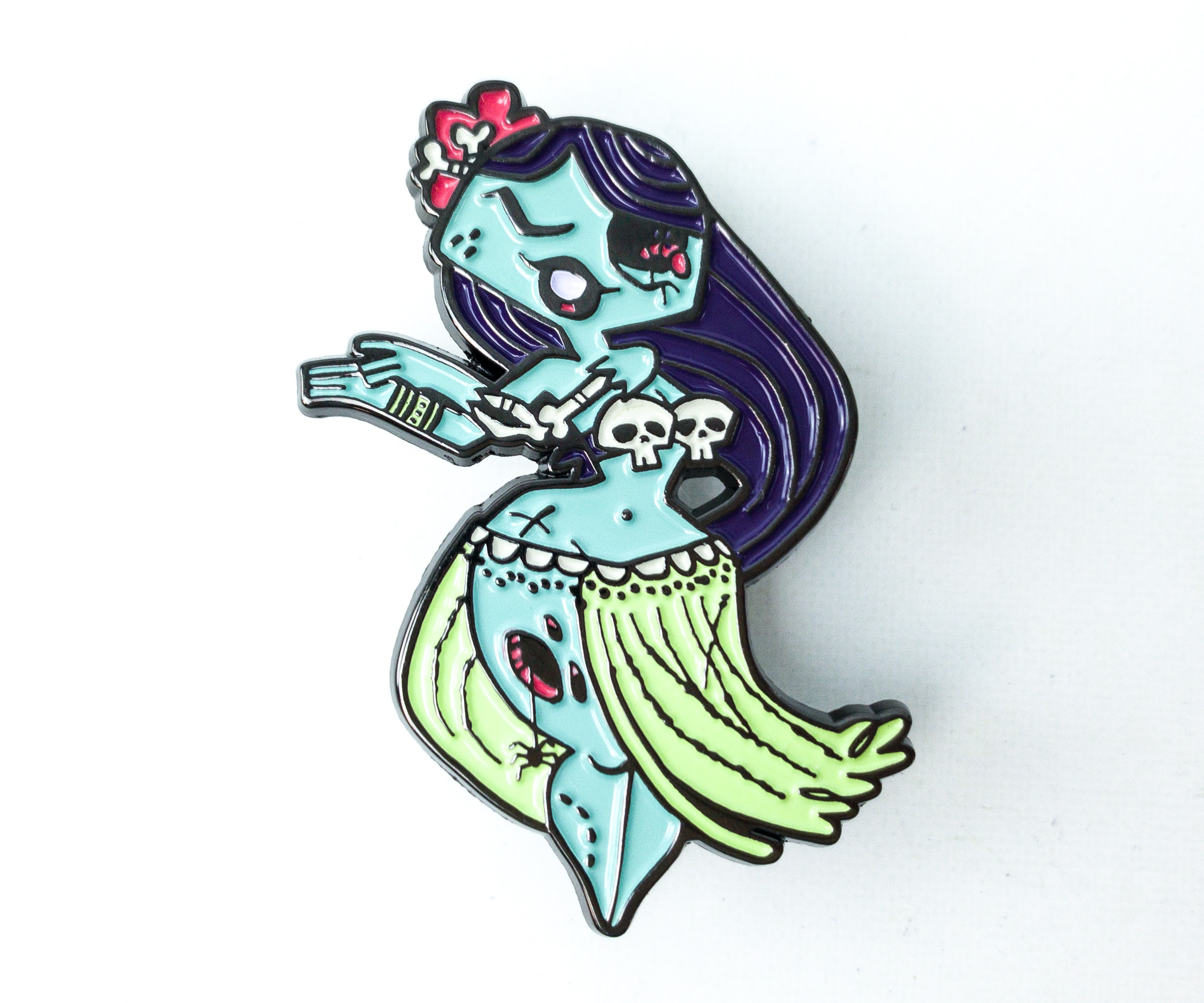 The pin's design is unique and detailed, like the skull bra, tore arms, wormed eyes, and the spider in the legs. I will definitely pin this to my fave bag!
It has two posts to support the pin. There's also a Loot Fright logo at the back!
Annabelle Comes Home Figurine. It's a figurine of one of the most famous horror characters from one of the scariest horror movies ever made, Annabelle!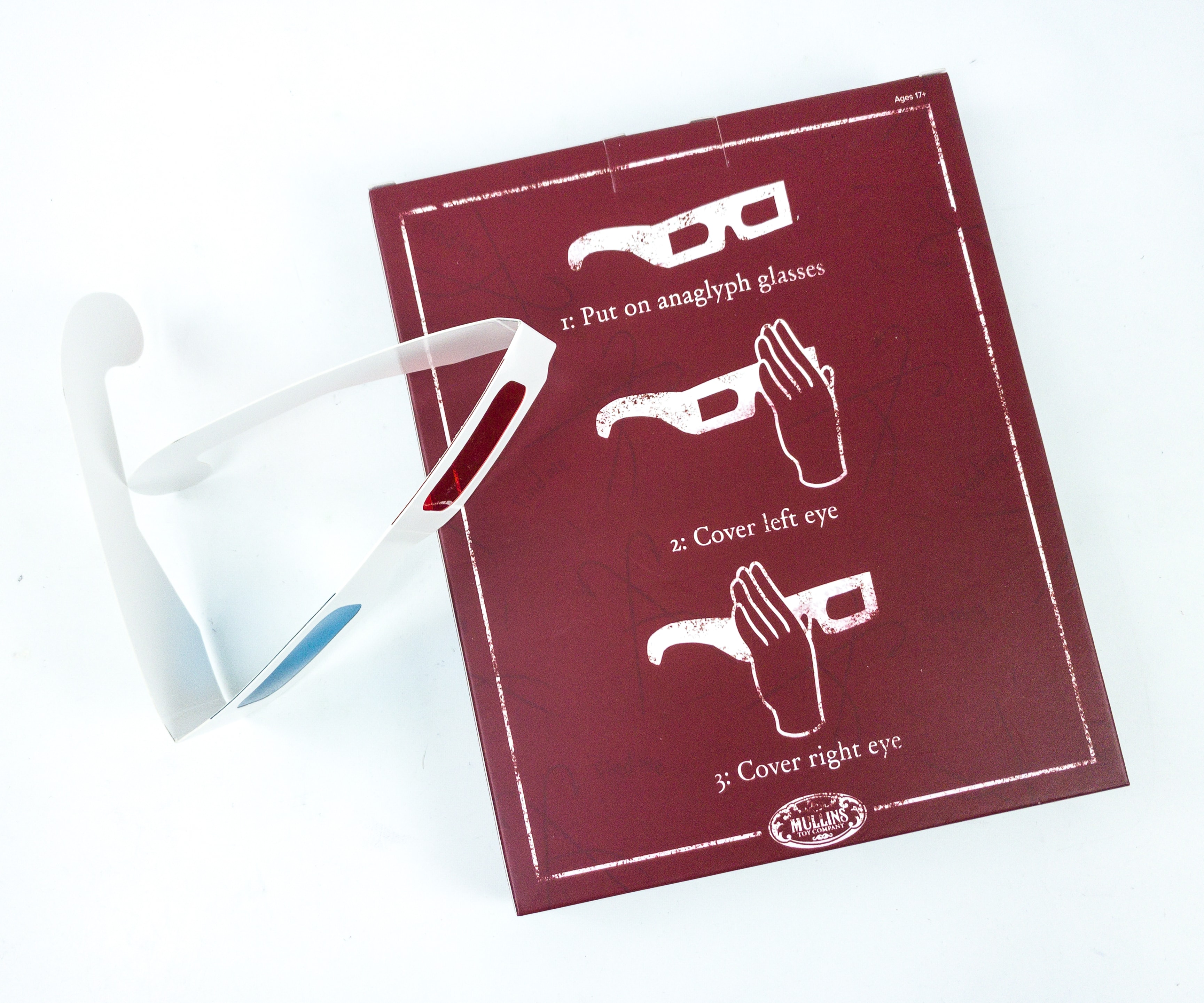 This figurine also comes with an instruction manual on the back and a pair of 3D eyeglasses.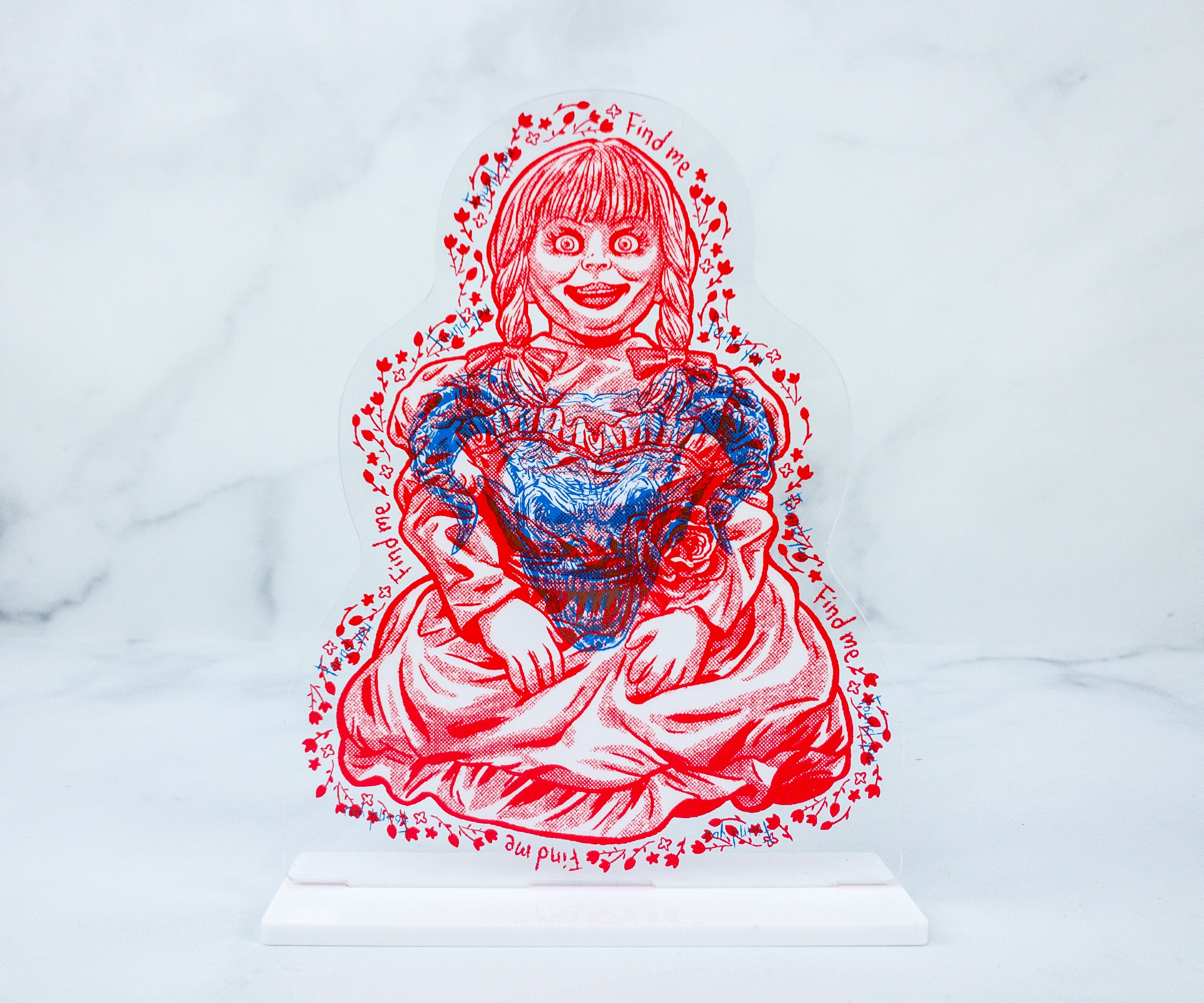 It's a glass figurine that features a creepy image of Annabelle (in red color) and an image of a devil's face (in blue color) surrounded by flowers and the word "Find me." There's also a second layer of words that you can only see using the 3-D eyeglasses.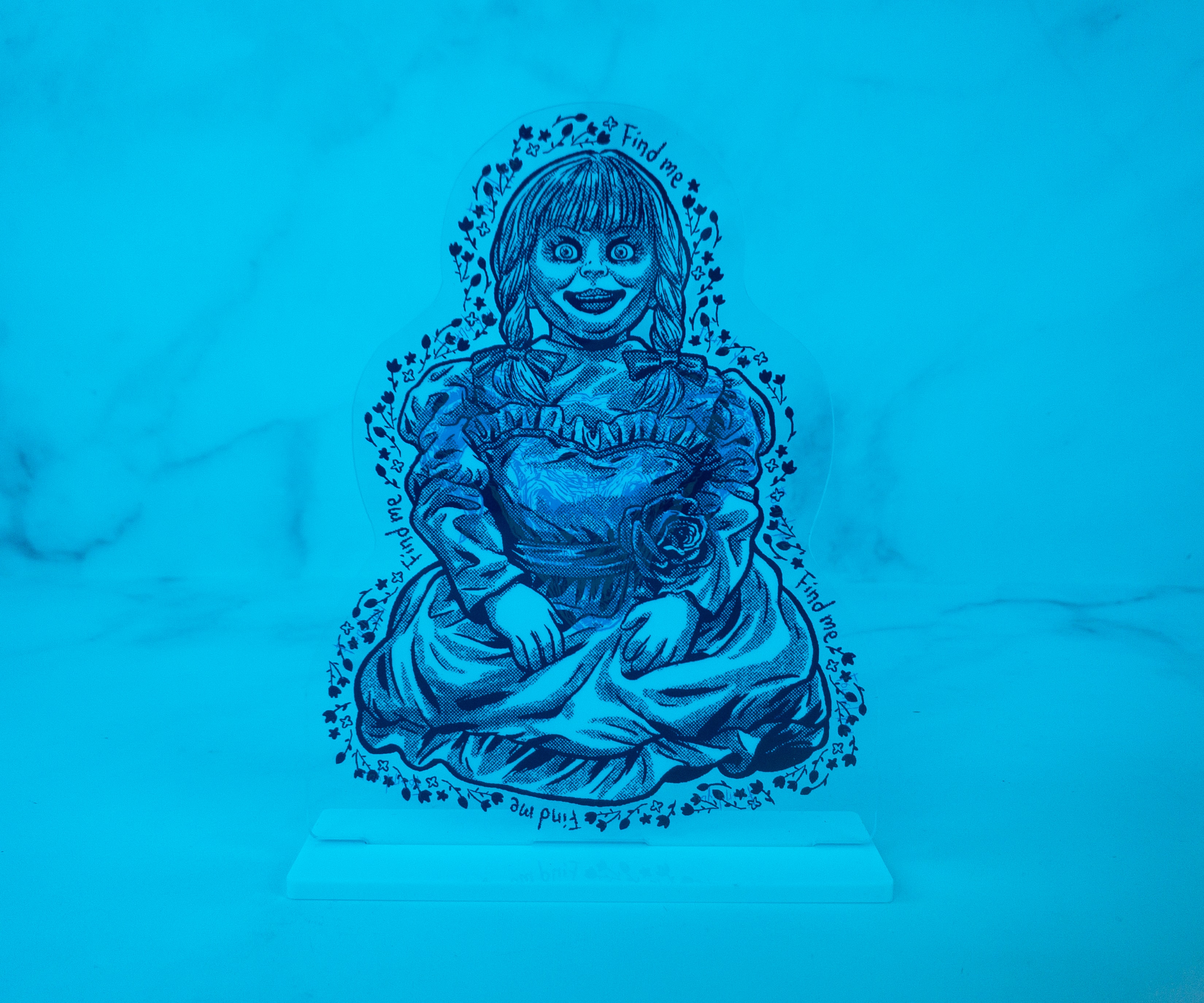 When you look at the figurine using the blue part of the glass, you'll see the norm, which is Annabelle, the flowers, and the word "Find me."
But once you switched it to the red-colored lens, you'll see a very disturbing image of the devil's face with the word "Found you" surrounding it. It really looks extremely scary!
An American Werewolf in London Pint Glass. An American Werewolf in London is a British-American horror comedy film in the '80s that features the story of Jack and David, American students who were attacked by the werewolf while traveling in England.
Inside the box is a pint-sized glass made from premium quality clear glass that features an image of the werewolf under the full moon. It also features The Slaughtered Lamb, a local pub in Yorkshire Northern England, printed below it.
Horror Movie Faux-ster. The next item is an exclusive poster featuring Faux-ster! It's made from premium-quality glossy paper.
Featured on the upper portion of the poster is Pops, a zombie cashier who works in the creepy gasoline station. He sells a lot of scary stuff including devil clock, monster masks, cursed dolls, and many more!
Featured on the bottom part of the poster is the picture of the gasoline station named Last Gas where Pops works.
House On Haunted Hill T-Shirt. Loot Fright won't be complete without an exclusive graphic tee! This month's shirt is a black tee made from premium quality fabric.
The shirt design is inspired by The House on Haunted Hill. It features a skull behind the haunted mansion with a lot of coffins below it.
Some may find it weird, gruesome, or even morbid, but for horror fans like us, Loot Fright is totally fascinating! It's a pretty unique subscription that delivers exclusive, creepy, and spine-chilling stuff that would definitely scare the hell out of you. This subscription is for those people who have enough guts and will to wear, display, or even carry them. I love all the items we got this month, especially the Annabelle figurine, and we're definitely looking forward to seeing more awesome and creepy merchandise in our next Loot Fright box! They are for sure catching up, but have a long way to go to re-establish their reputation. However, I'm really happy with the quality of the items in Loot Fright.
What do you think of Loot Fright?