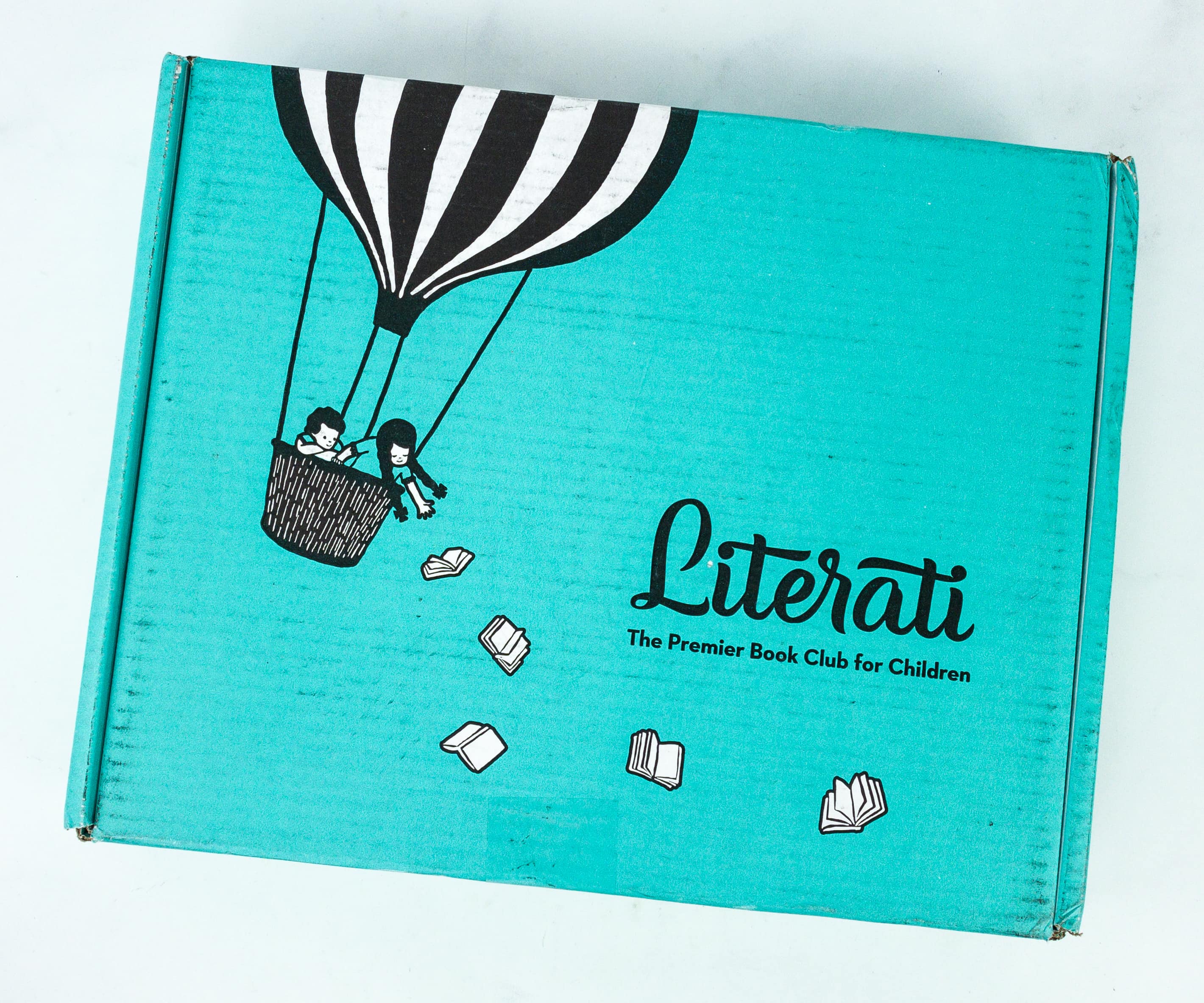 Literati is a monthly book subscription box for children that works similar to Stitch Fix. For a monthly fee of $9.95, you'll receive 5 books to try out for a week. You can purchase the ones you love and return the rest (in totally new condition) in the enclosed prepaid mailer (shipping is free in both directions).
You can get 5% off when you decide to keep all the books! There are also categories for each age bracket: Club Neo is for newborn to 1 year; Club Sprout is for children ages 2-3; Club Nova is for kids 4-6, and Club Sage is for those 7-8 years old.
This is a review of the Club Phoenix box for kids 9-12.
DEAL: Get $25 in account credit to put towards books when you sign up! USE THIS LINK to get the deal.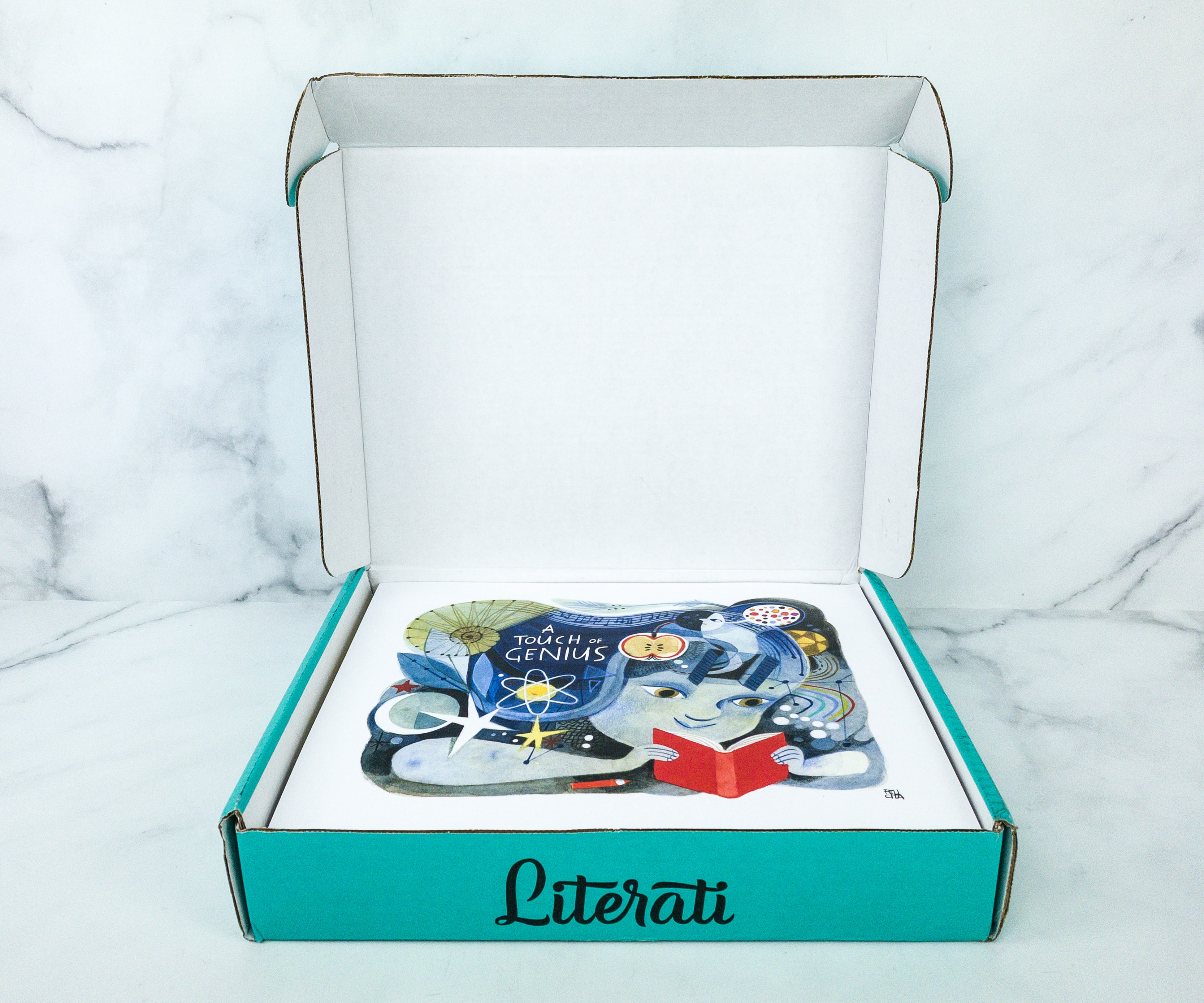 There are lots of books in store for us!
The contents are all neatly packaged.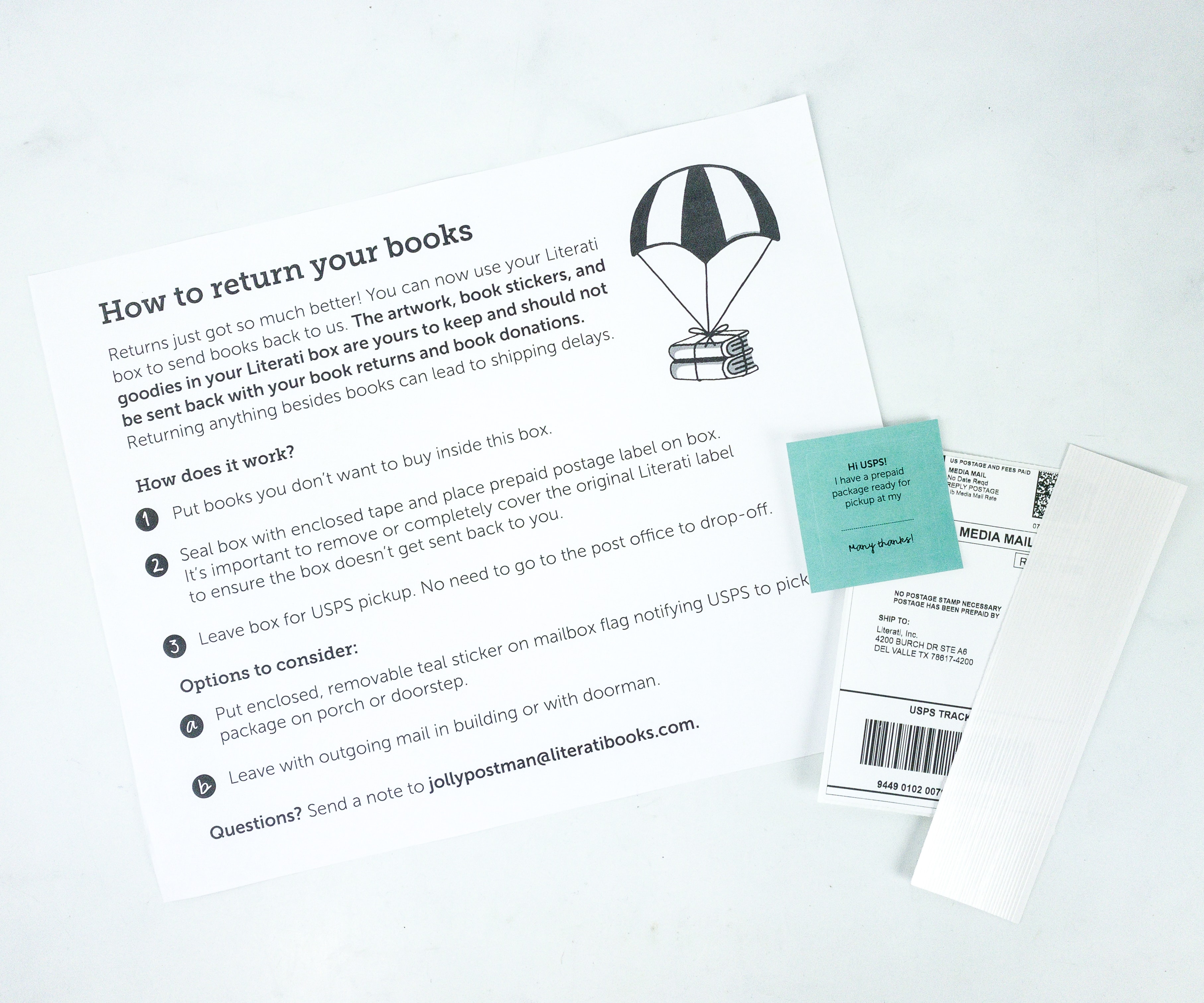 There's no longer a padded mailer. Instead, you can use the teal box itself if you want to return some of the books. You'll also receive a tape and a prepaid postage label for the box.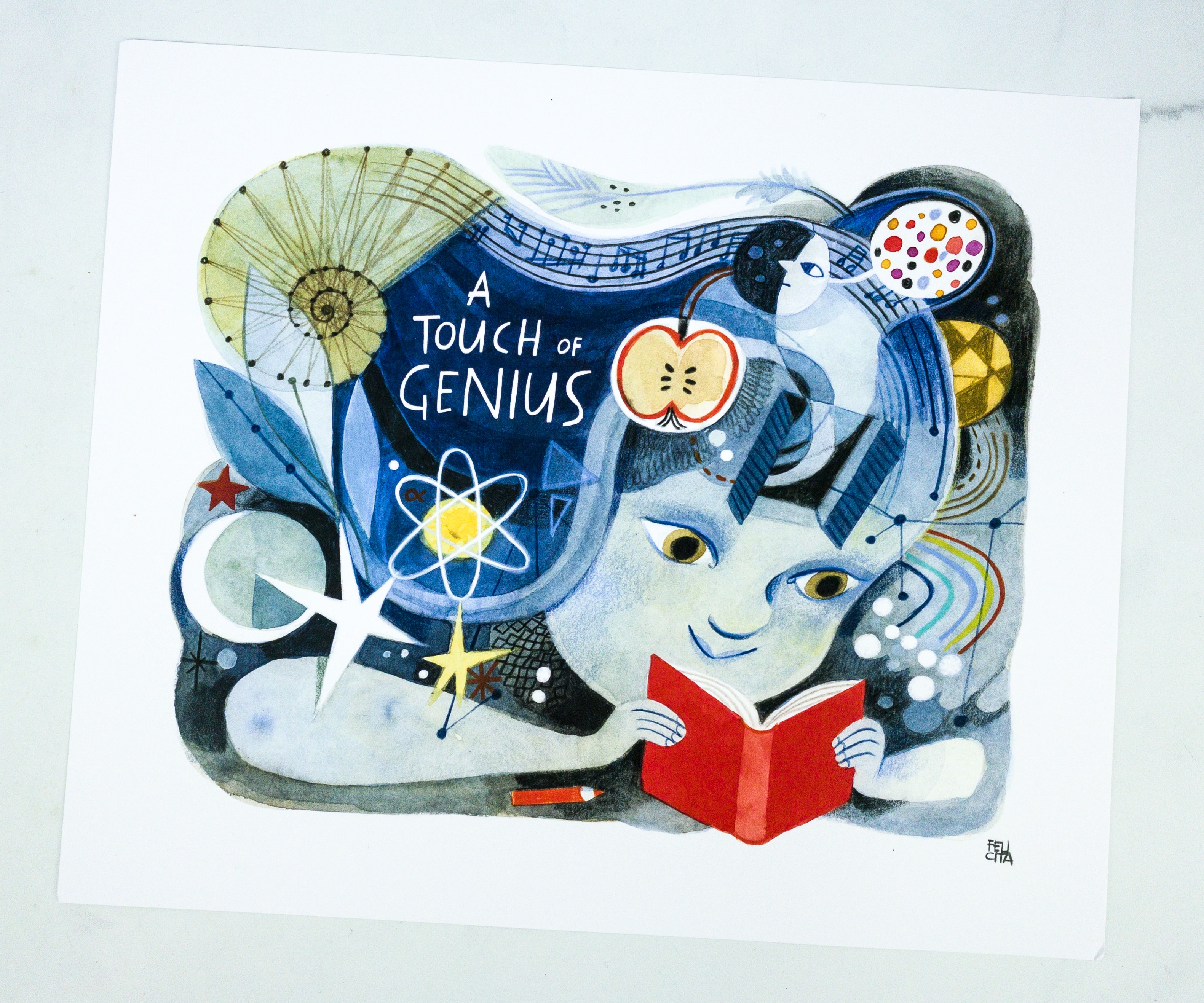 A full-size print comes with the box, along with free shipping. Although I don't love that the fee doesn't apply to a full box purchase, this high-quality print makes it more worth it. Also, the theme for this month is A Touch Of Genius!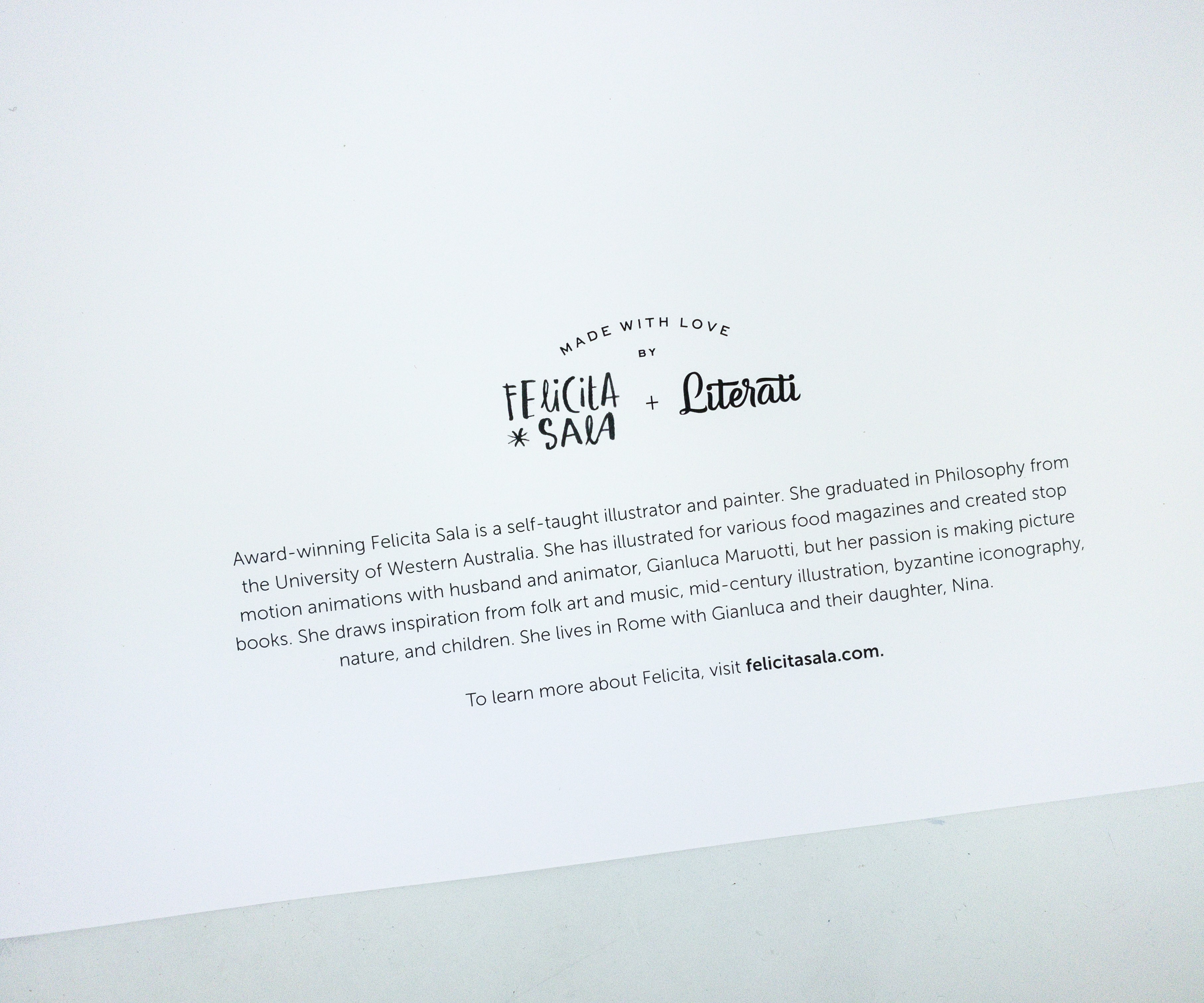 The featured illustrator creates new artwork for the monthly themes. This month's illustrator is Felicita Sala.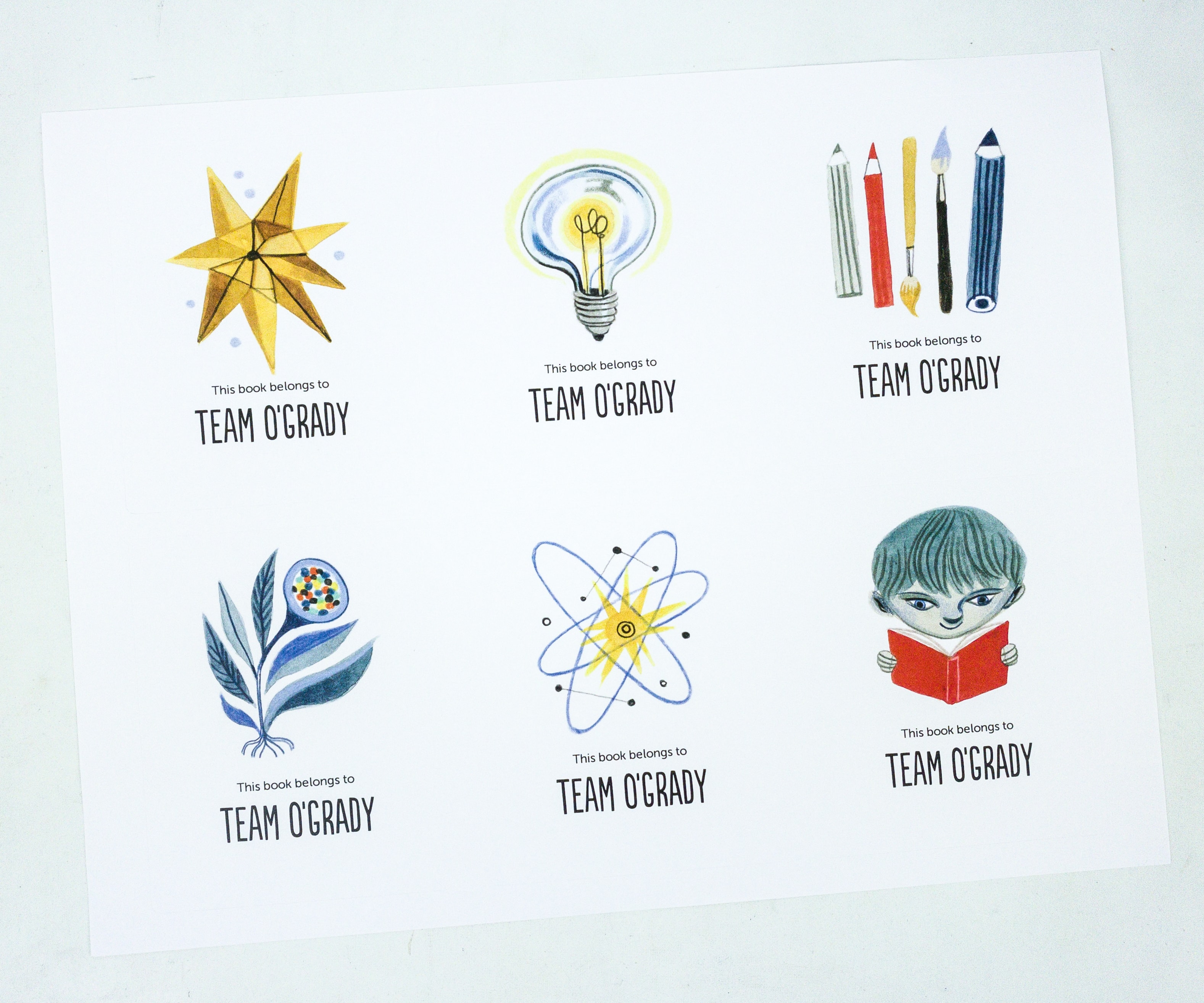 They included a sheet to help us label the books, and let others know that they're ours when we decide to keep them. They're really adorable!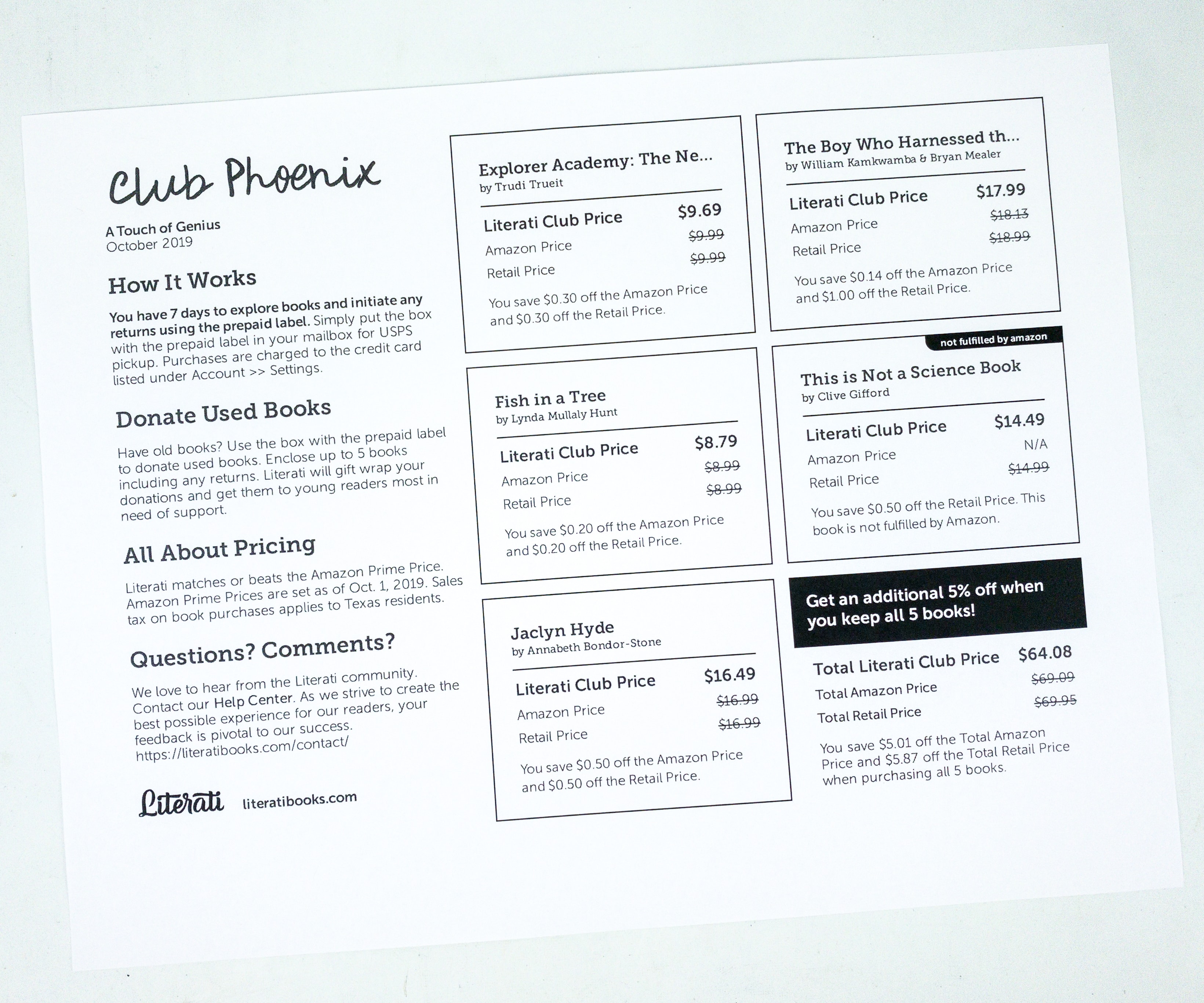 There's also a listing of the book prices. If you decide to keep everything, you'll get 5% off. The subscription has a $9.95 non-refundable fee.
According to Literati "it covers shipping both ways, allows the curators to invite a new world-renowned illustrator each month to draw personalized bookplates and a unique print for members, and covers other themed surprises that are included in the box." Since the print is now full size and high quality, we are digging that change. It includes the shipping back and forth too.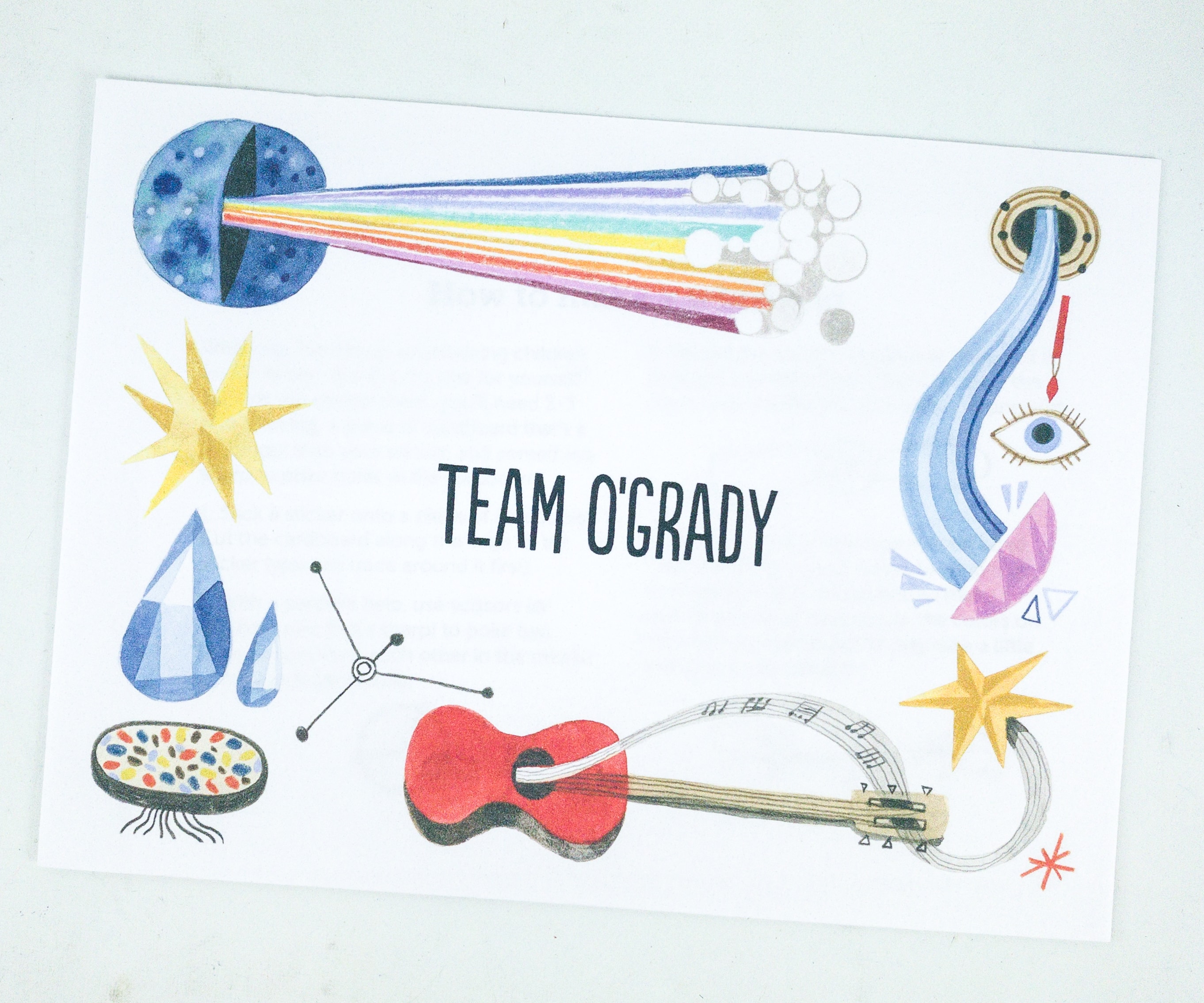 There's a cute note from Team Literati.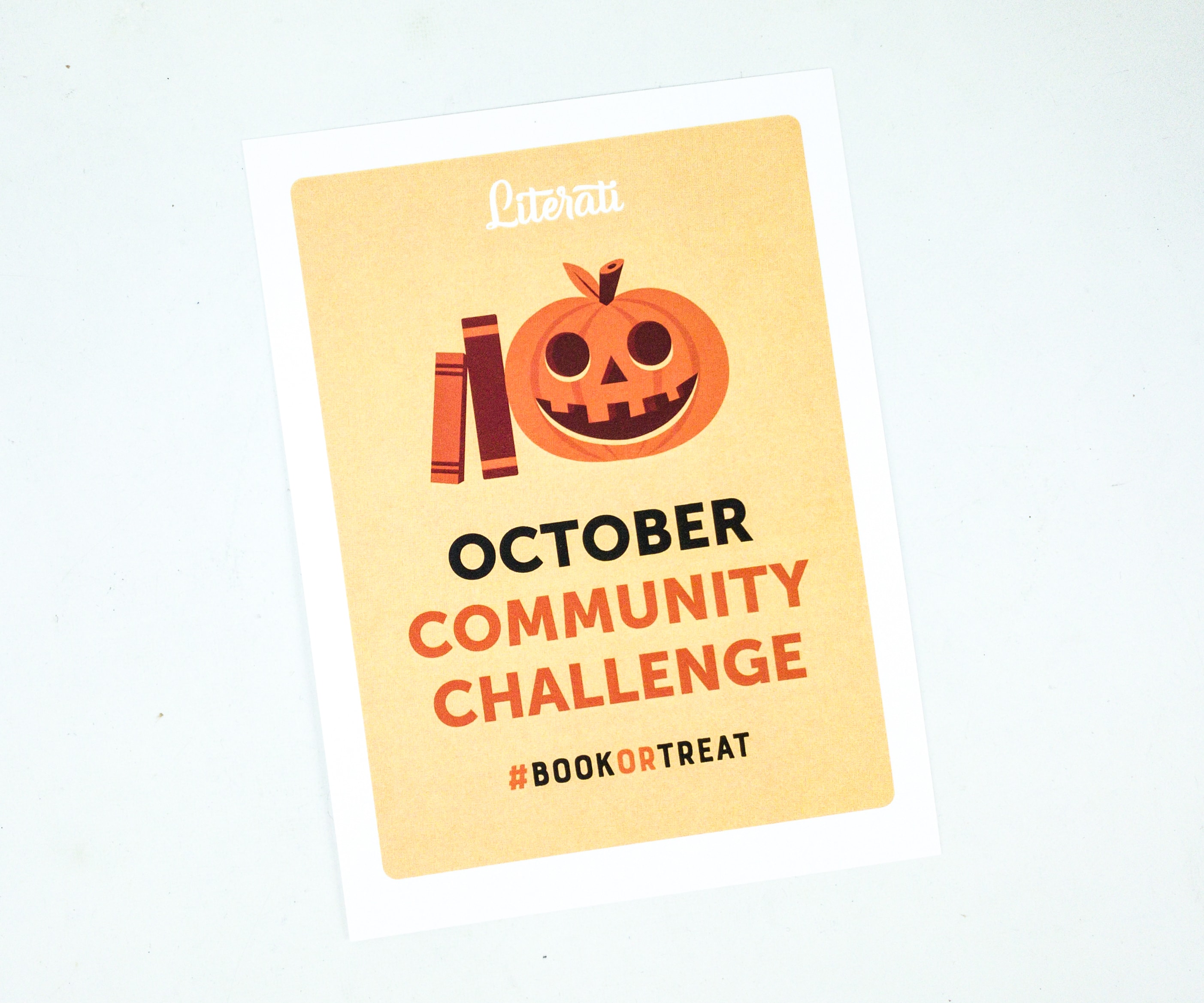 There's an included October Community Challenge. #BookOrTreat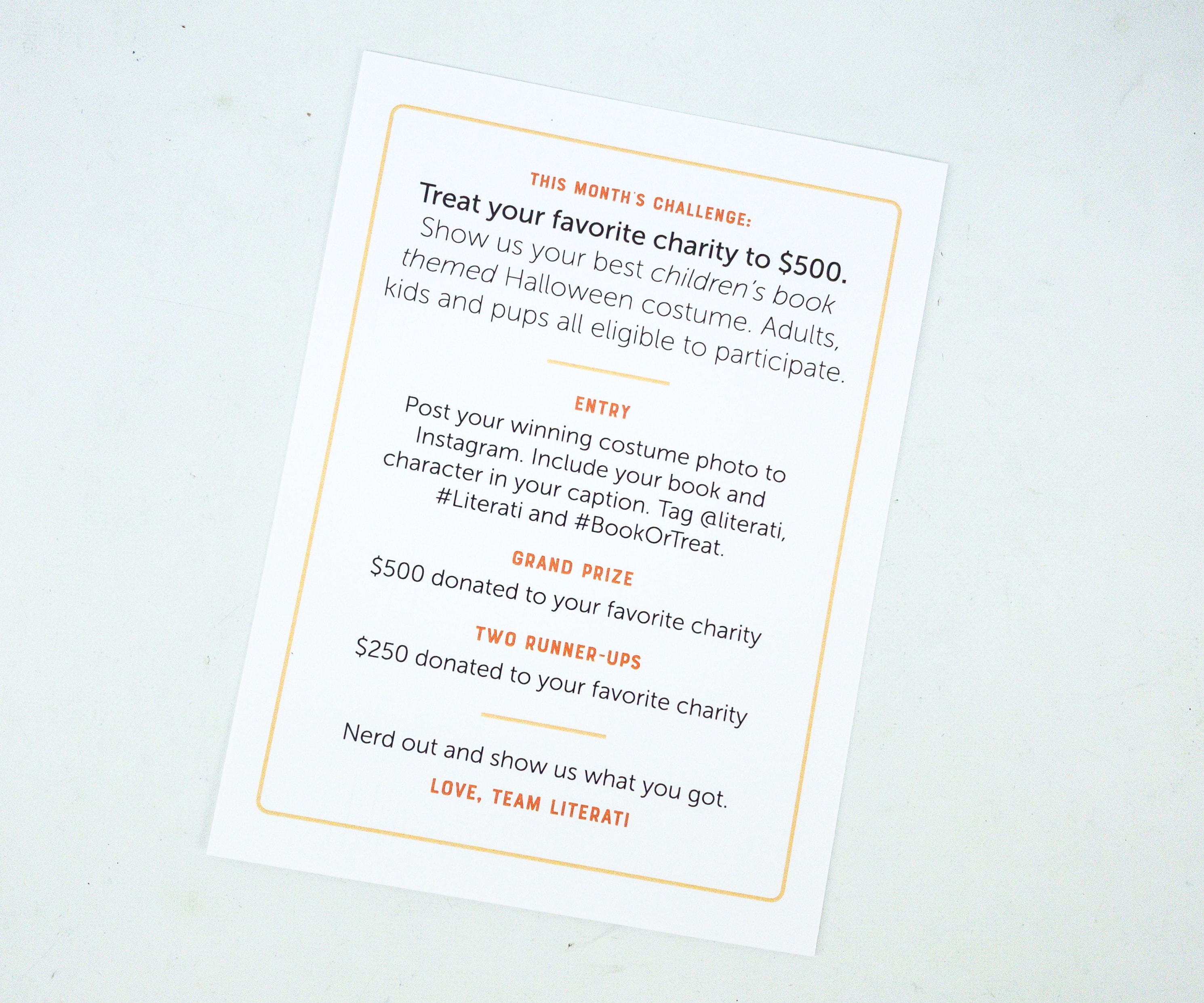 This month, the subscription challenges you to treat your favorite charity to $500 by showing your best children's book-themed Halloween costume.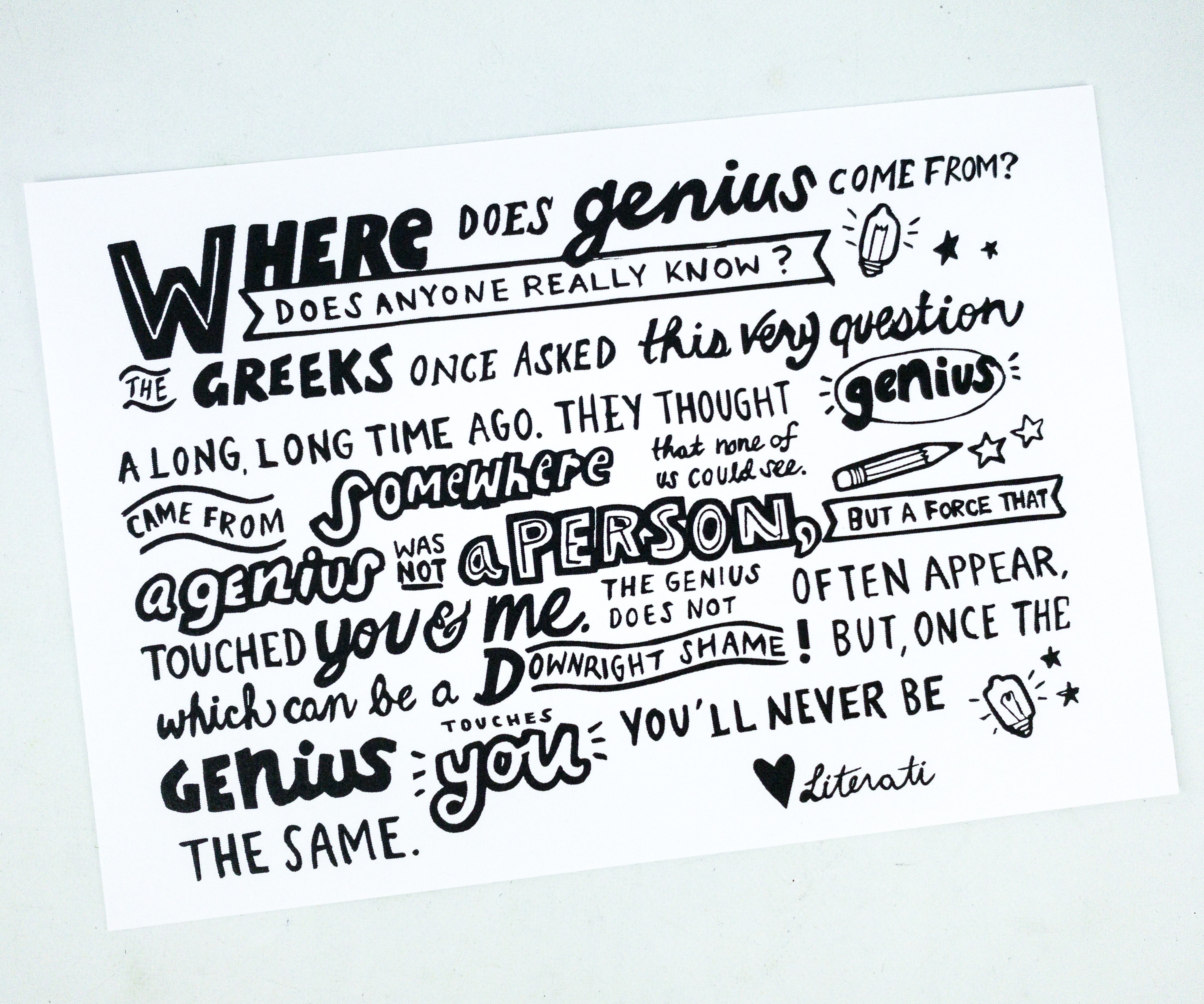 They also asked and answered the question:
Where does genius come from?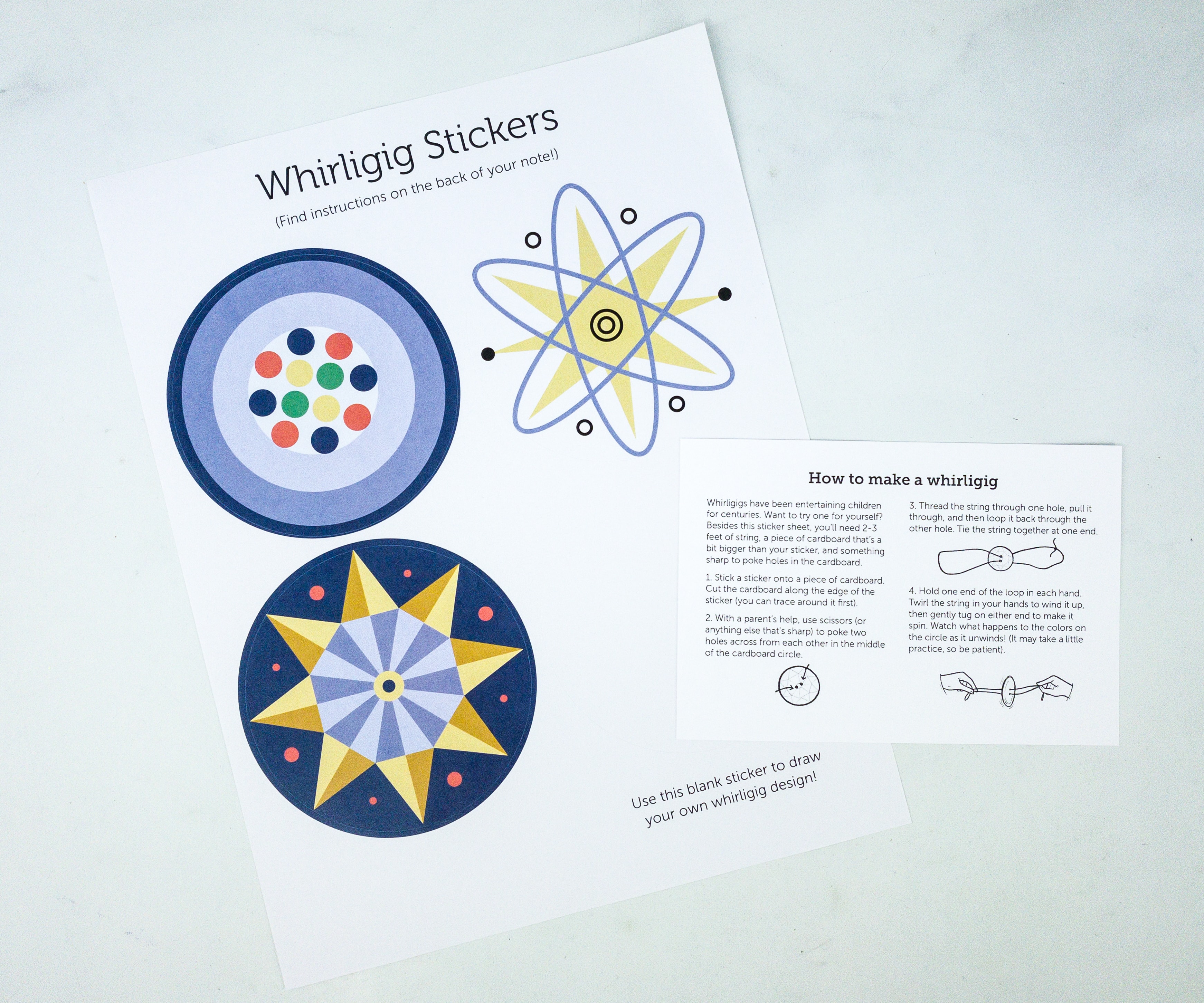 Every month, Literati book boxes include toys or activities that the kids can enjoy doing, assembling, or building! This month, we're going to make a whirligig!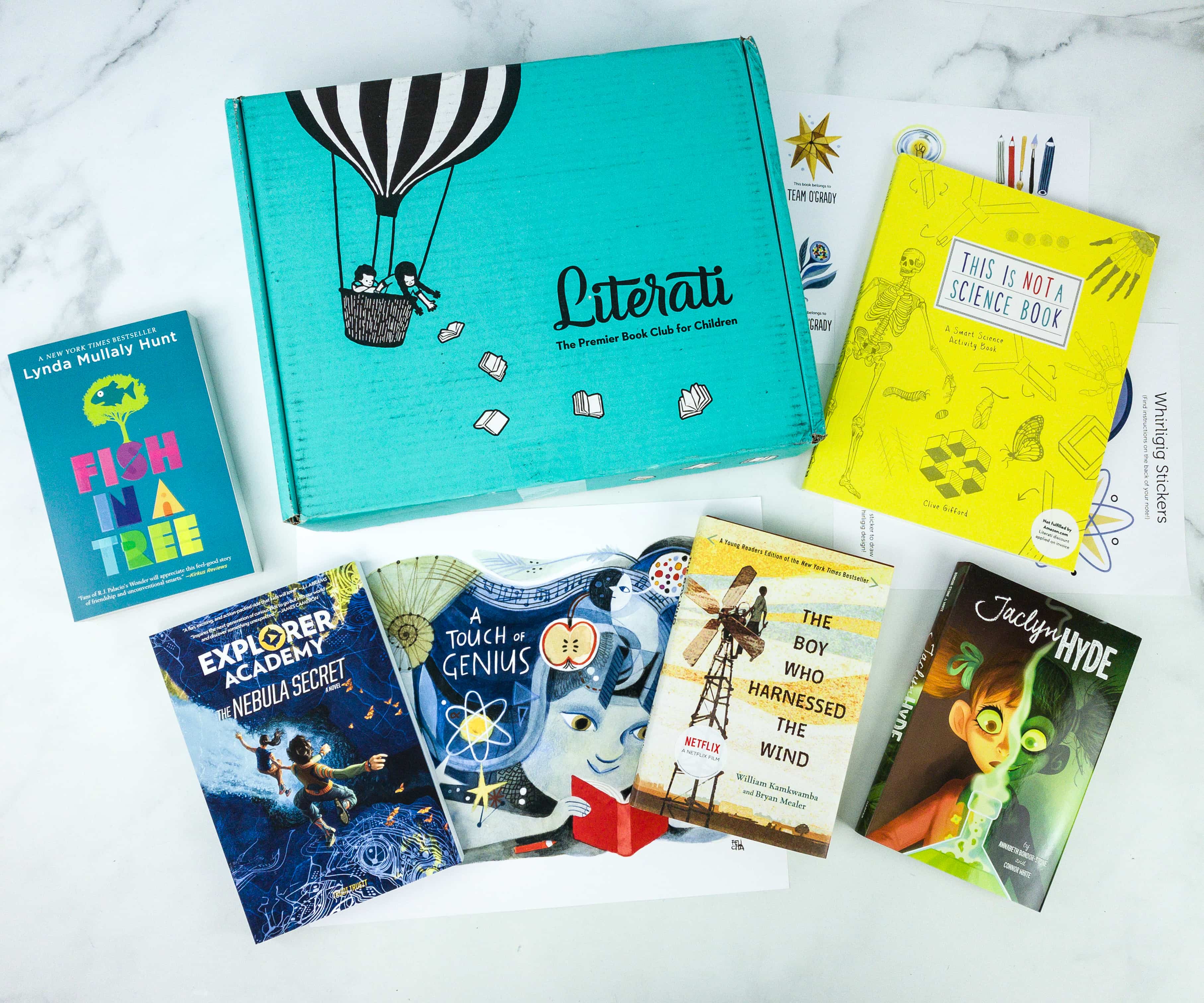 Everything in the box!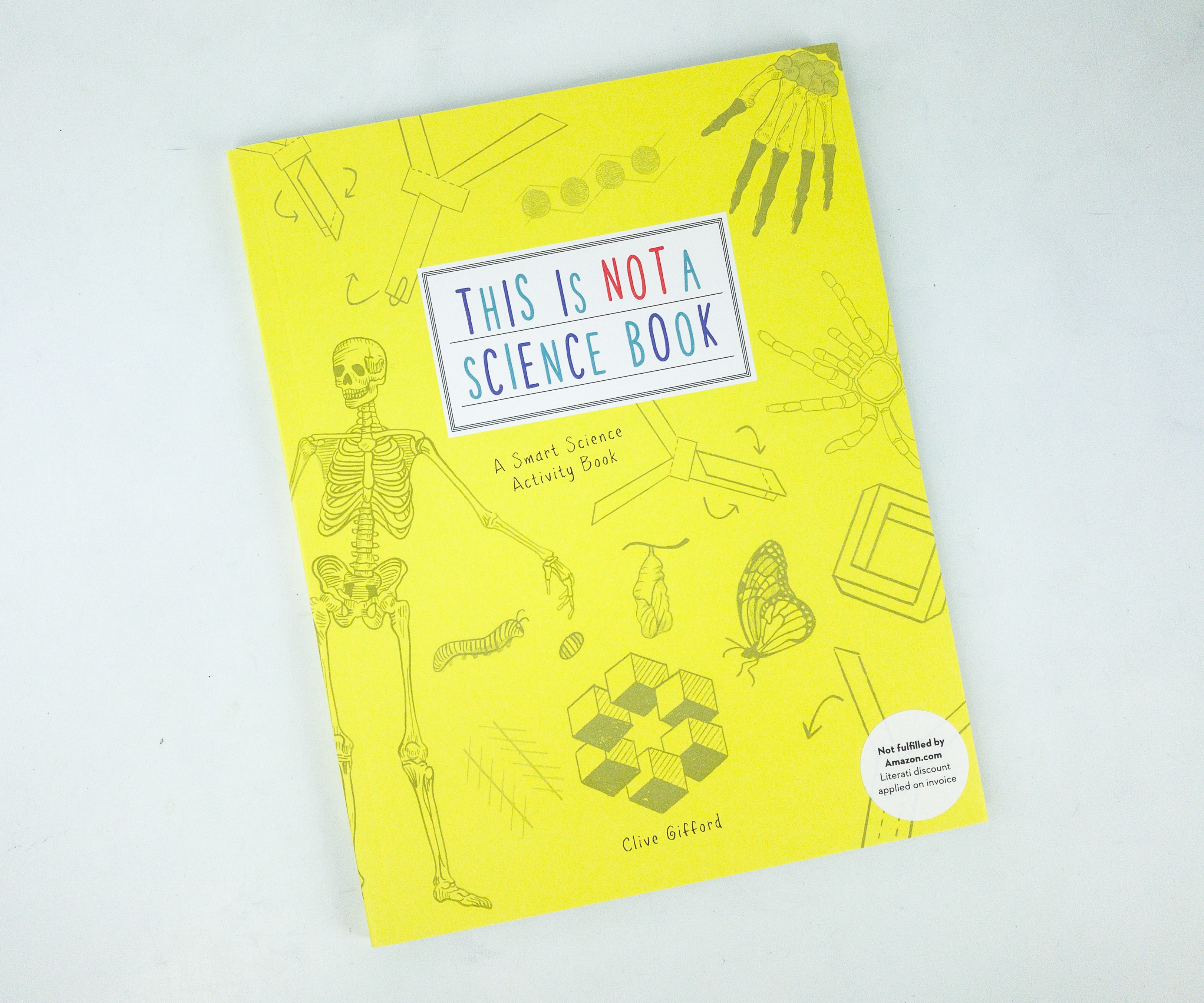 This Is Not A Science Book by Clive Gifford ($10.03)
This innovative activity book develops science knowledge through drawing, sketching, making, and coloring. From mapping out bones in the body to building amazing spinning rotocopters, the stimulating activities will get brains ticking and pens scribbling. This is NOT a science book…or is it?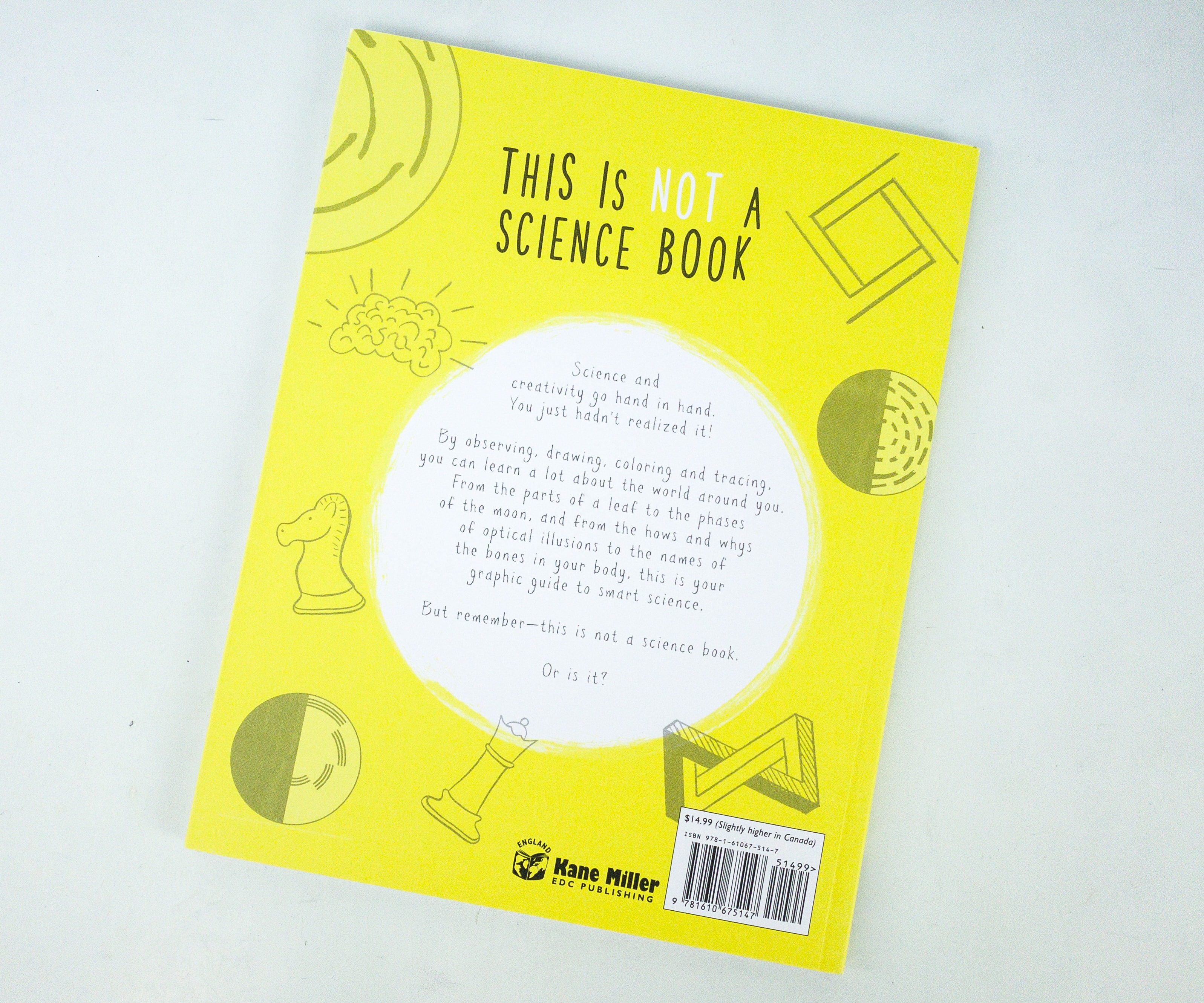 We loved the science-related illustrations on the cover, and they made us even more curious about why this is not a Science book!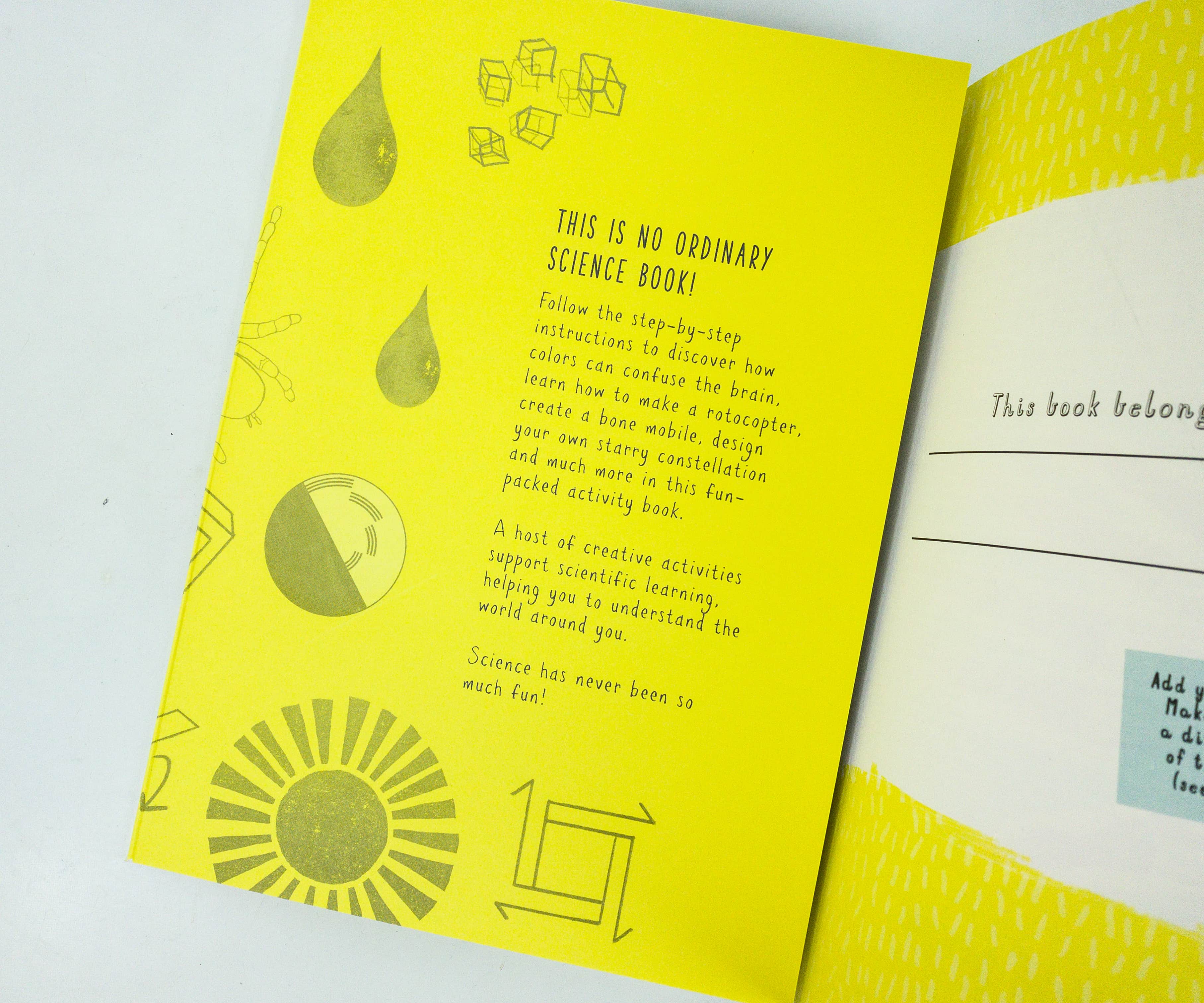 The dust jacket's flap gave us more explanation, that it's definitely more than a Science book. It contains activities that to make the kids busy for hours, and all are Science-related!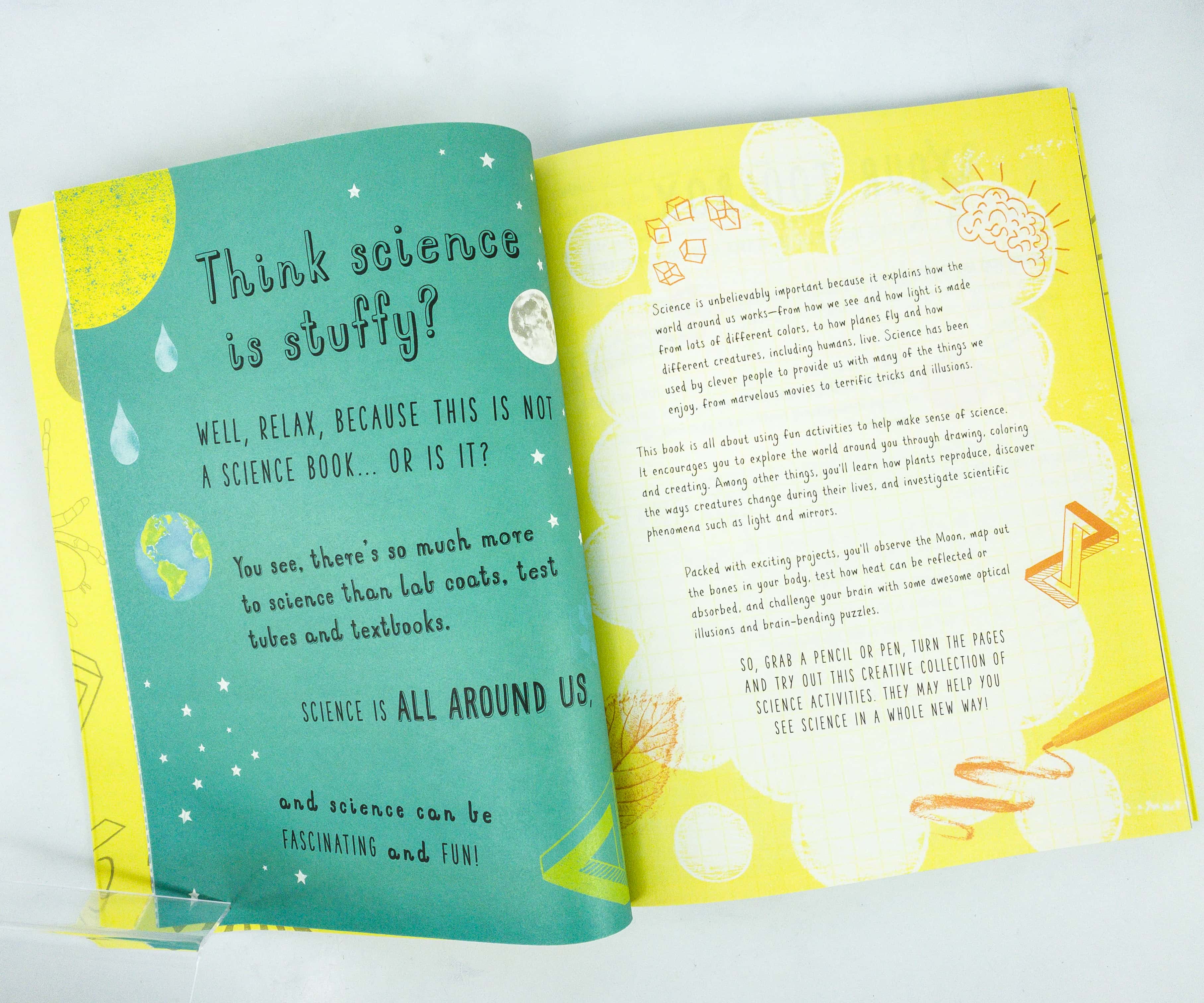 Science is not just about labs, test tubes, and books, because Science is all around us!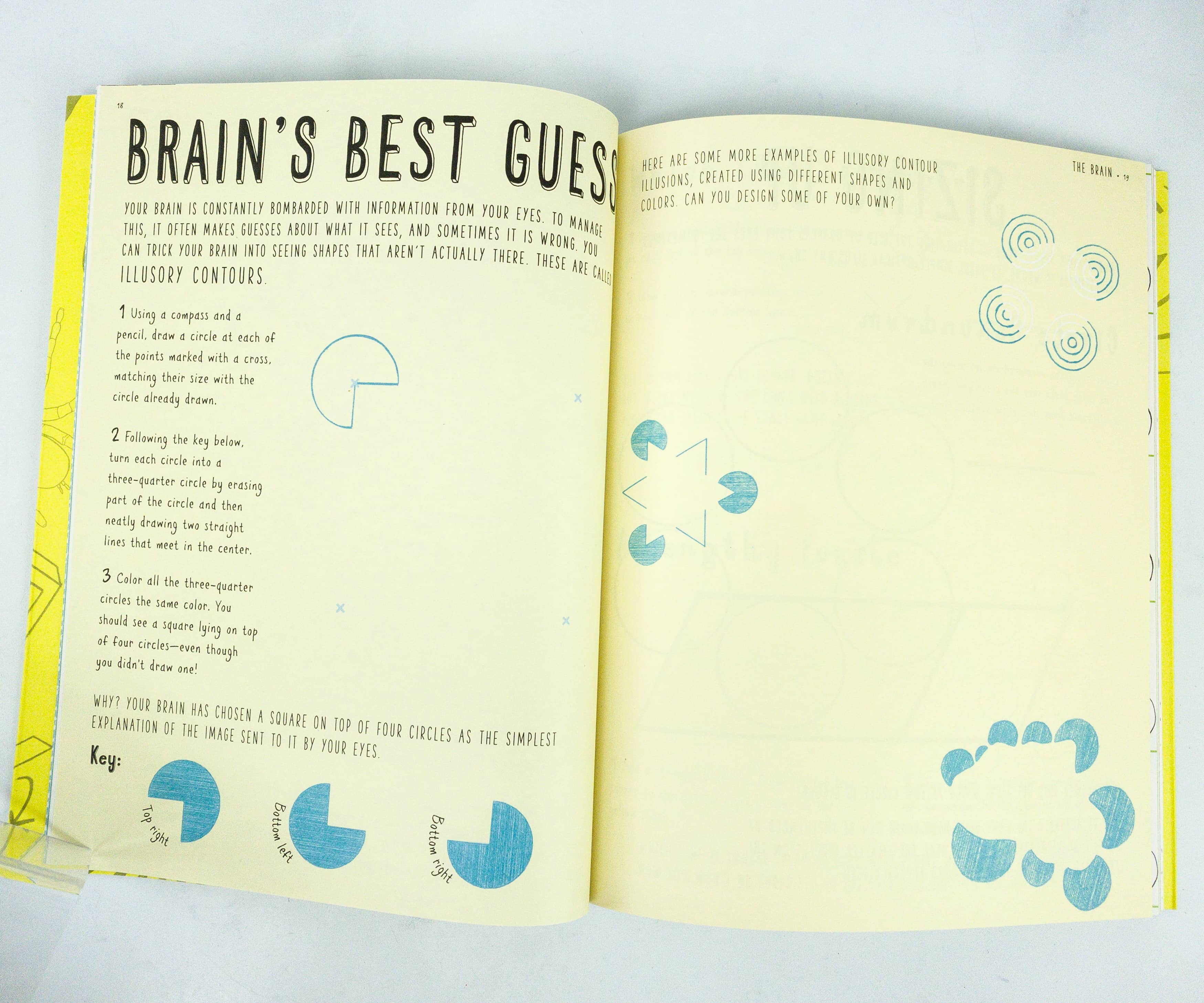 The book is filled with activities like drawing, sketching, coloring, and even creating stuff!
The kids just need some pencils or something to write with to do these fun activities. The book proves that Science is definitely fun!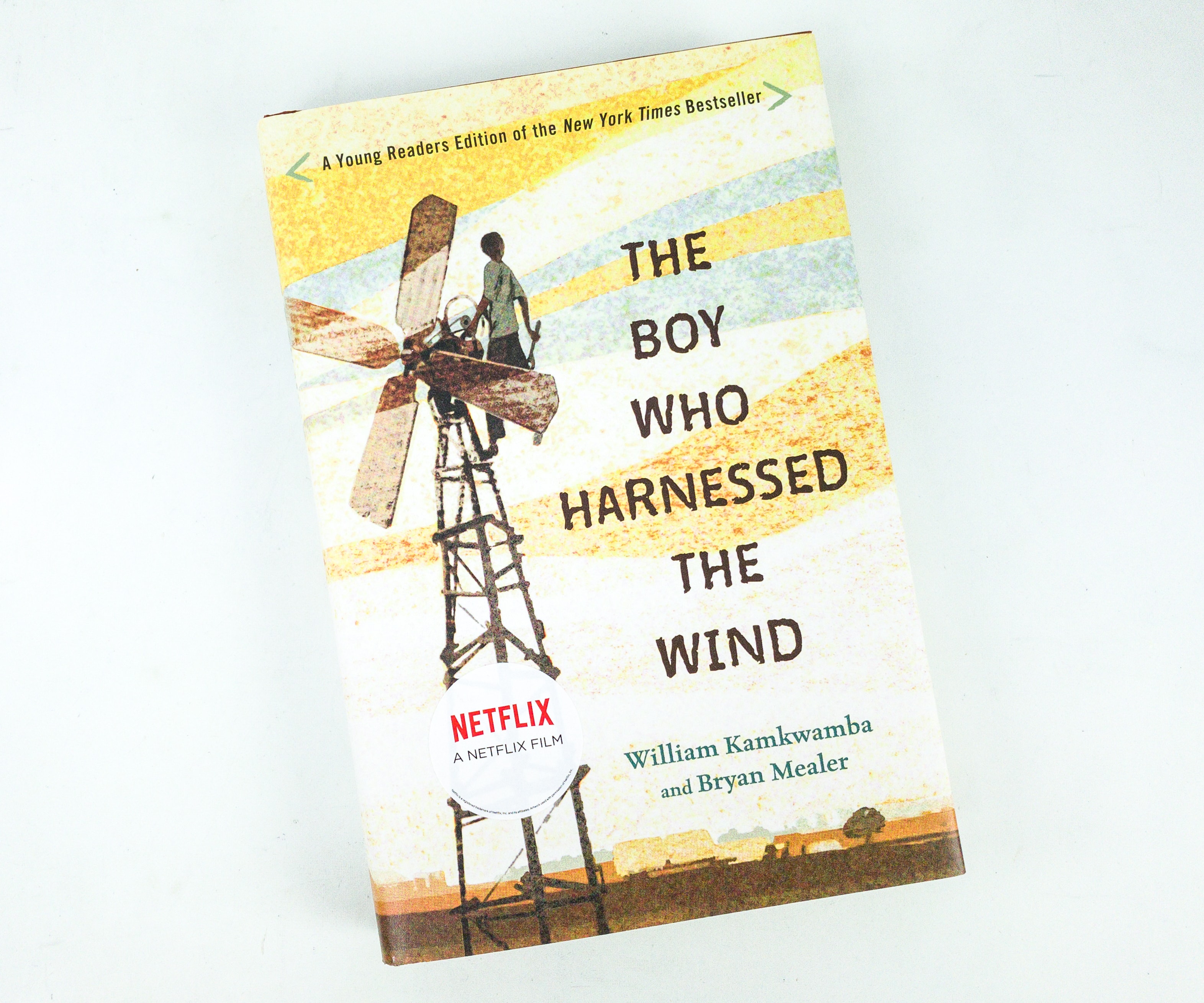 The Boy Who Harnessed The Wind by William Kamkwamba ($15.19)
Now a Netflix film starring and directed by Chiwetel Ejiofor, this is a gripping memoir of survival and perseverance about the heroic young inventor who brought electricity to his Malawian village.

When a terrible drought struck William Kamkwamba's tiny village in Malawi, his family lost all of the season's crops, leaving them with nothing to eat and nothing to sell. William began to explore science books in his village library, looking for a solution. There, he came up with the idea that would change his family's life forever: he could build a windmill. Made out of scrap metal and old bicycle parts, William's windmill brought electricity to his home and helped his family pump the water they needed to farm the land.

Retold for a younger audience, this exciting memoir shows how, even in a desperate situation, one boy's brilliant idea can light up the world. Complete with photographs, illustrations, and an epilogue that will bring readers up to date on William's story, this is the perfect edition to read and share with the whole family.
The back of the book featured good words from Walter Isaacson, the author of Steve Jobs, Einstein, and Benjamin Franklin, and another great brief review from the known environmentalist, Al Gore!
The book is about William Kamkwamba who lives in a tiny village in Malawi that was struck by famine. His family could hardly find the money for food, and even school fees. William then started exploring the Science book in his village library and came up with a brilliant idea that will change his family's life forever.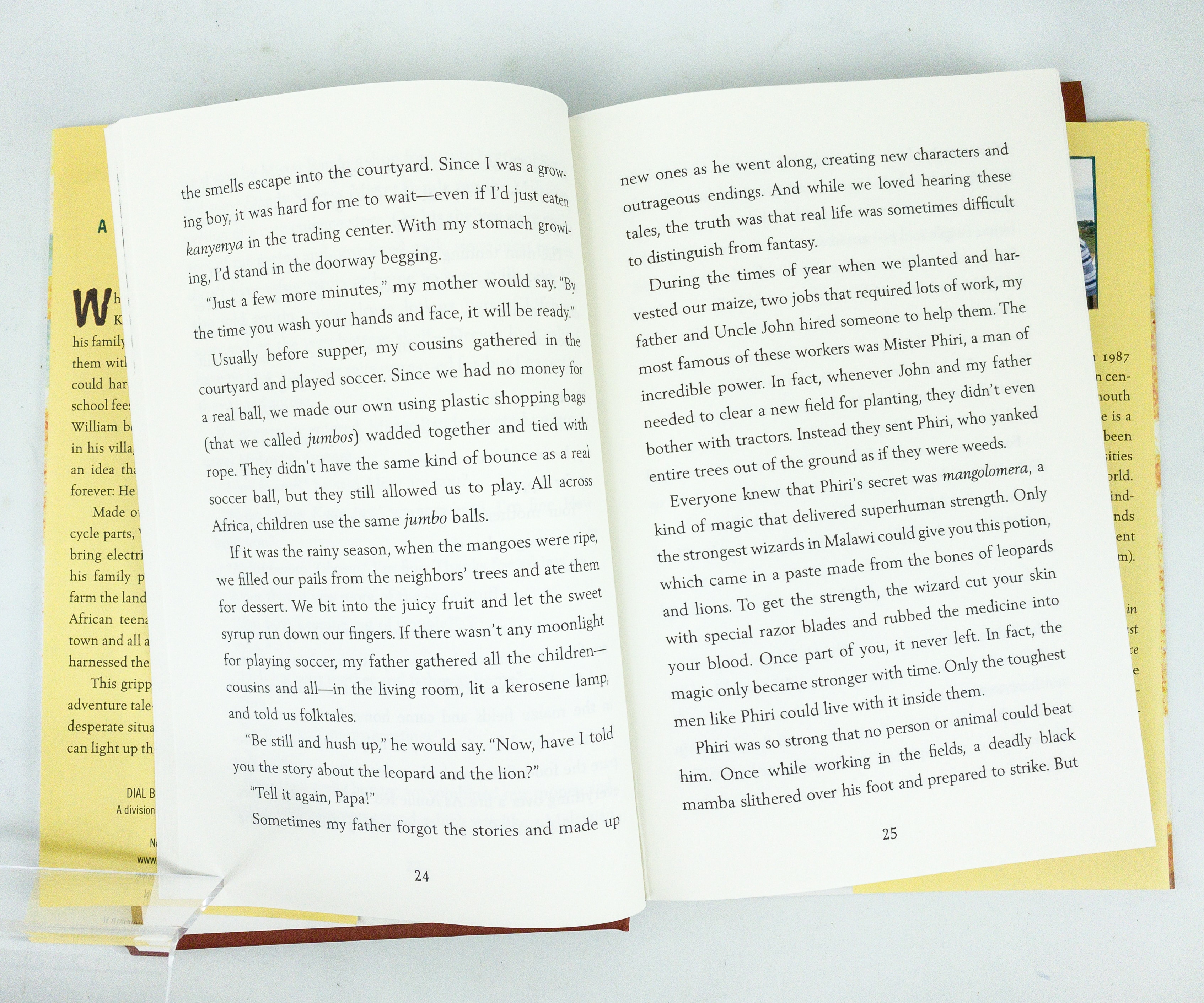 William built a windmill that generates electricity from scrap metal, tractor parts, and bicycle halves! Although there are no illustrations in the book, the author did a great job in describing them, which held my kids' attention all throughout!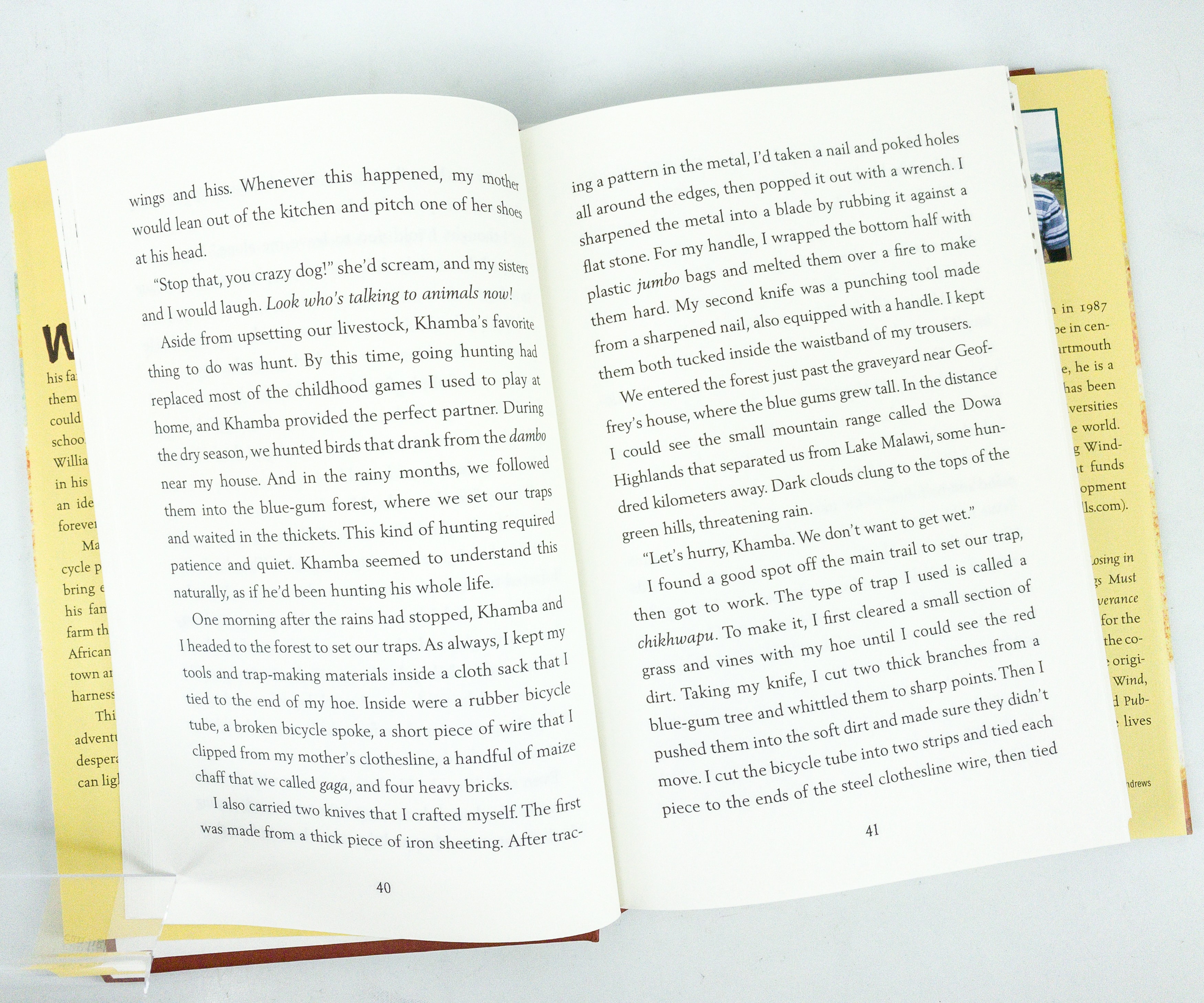 The adventure is not just entertaining, it's inspiring as well!
Explorer Academy: The Nebula Secret by Trudi Trueit ($8.49)
Adventure, danger, and a thrilling global mission await 12-year-old Cruz Coronado as he joins an elite school for explorers.

Cruz leaves his tranquil home in Hawaii to join 23 talented kids from around the globe to train at the Explorer Academy with the world's leading scientists to become the next generation of great explorers. But for Cruz, there's more at stake. No sooner has he arrived at the Academy than he discovers that his family has a mysterious past with the organization that could jeopardize his future. In the midst of codebreaking and cool classes, new friends and augmented reality expeditions, Cruz must tackle the biggest question of all: Who is out to get him, and why?

Readers can get in on the excitement with puzzles and codes embedded throughout.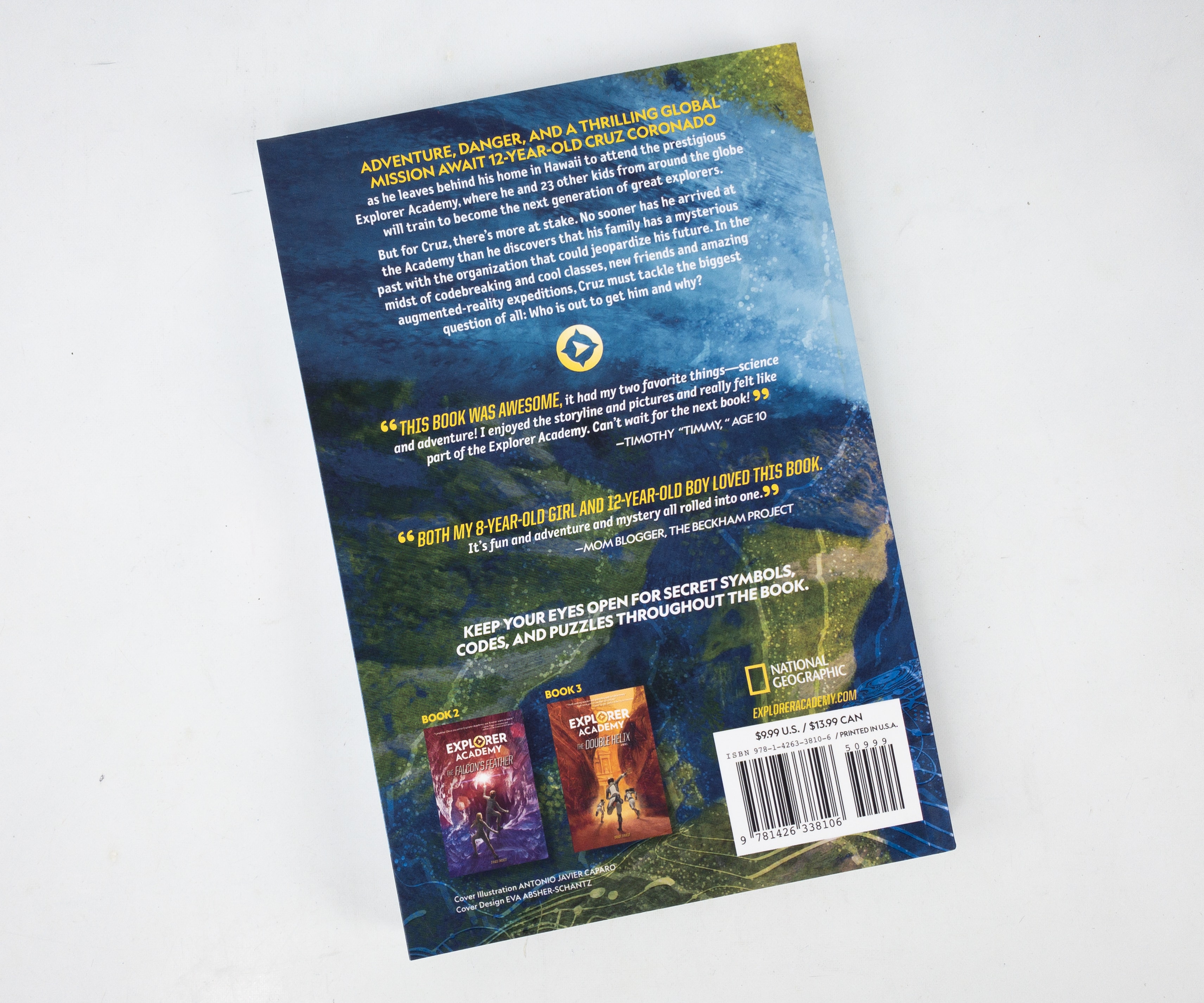 The book is about the adventures of the boy Cruz Coronado, who left his home in Hawaii to attend the prestigious Explorer Academy.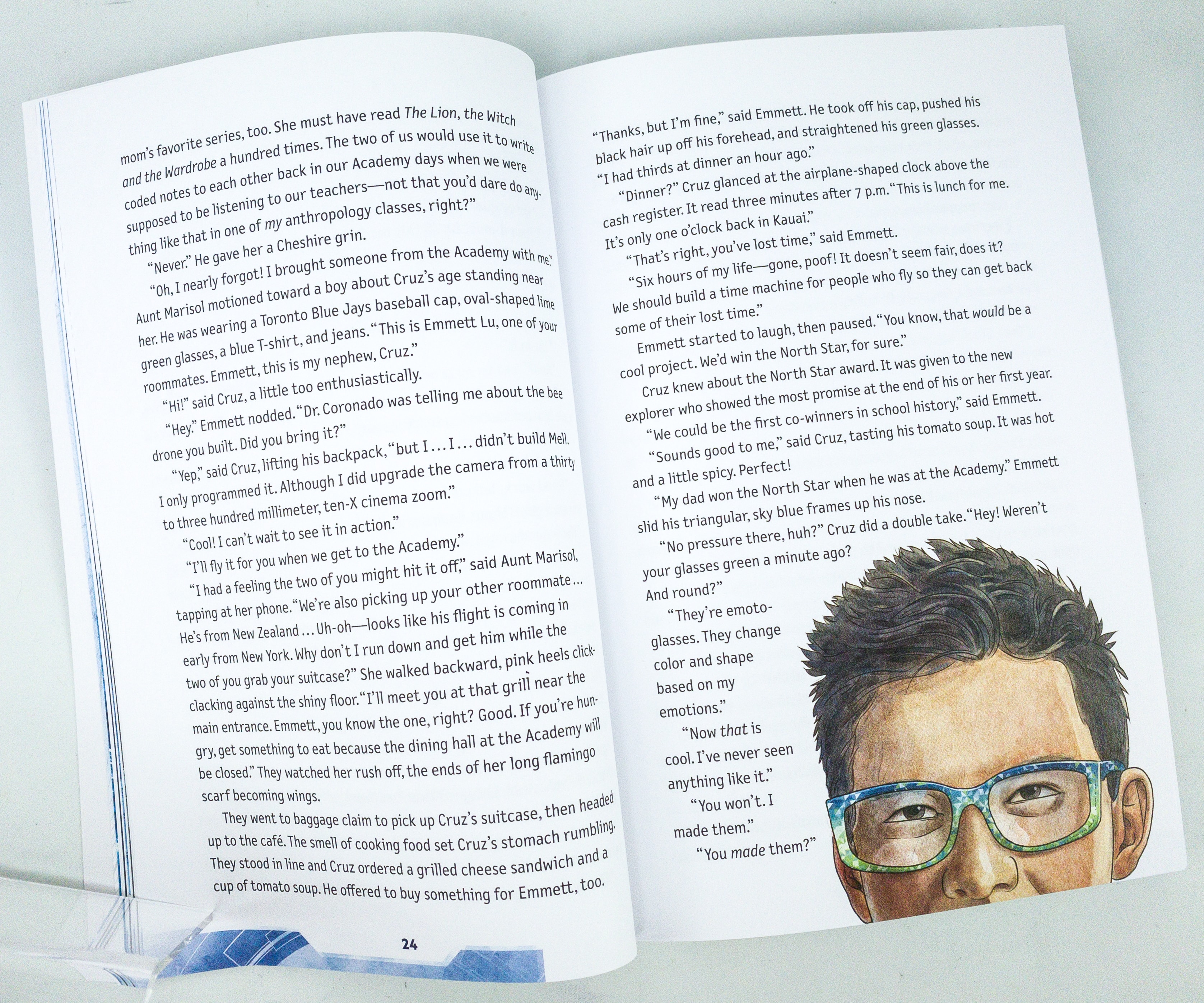 They also included puzzles and codes that doubled the fun for kids!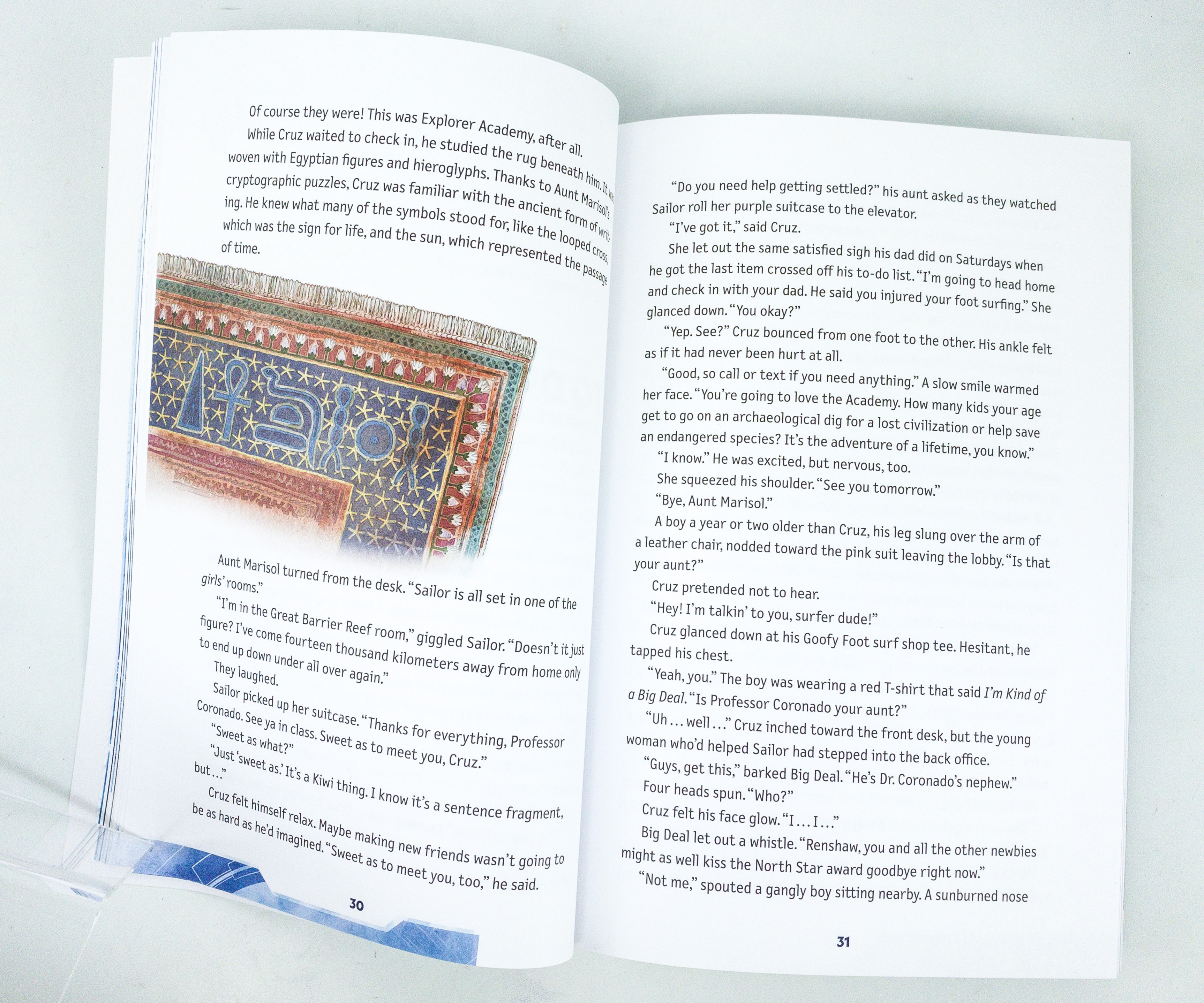 The illustrations are awesome! Also, the story's ending is great for setting up a sequel.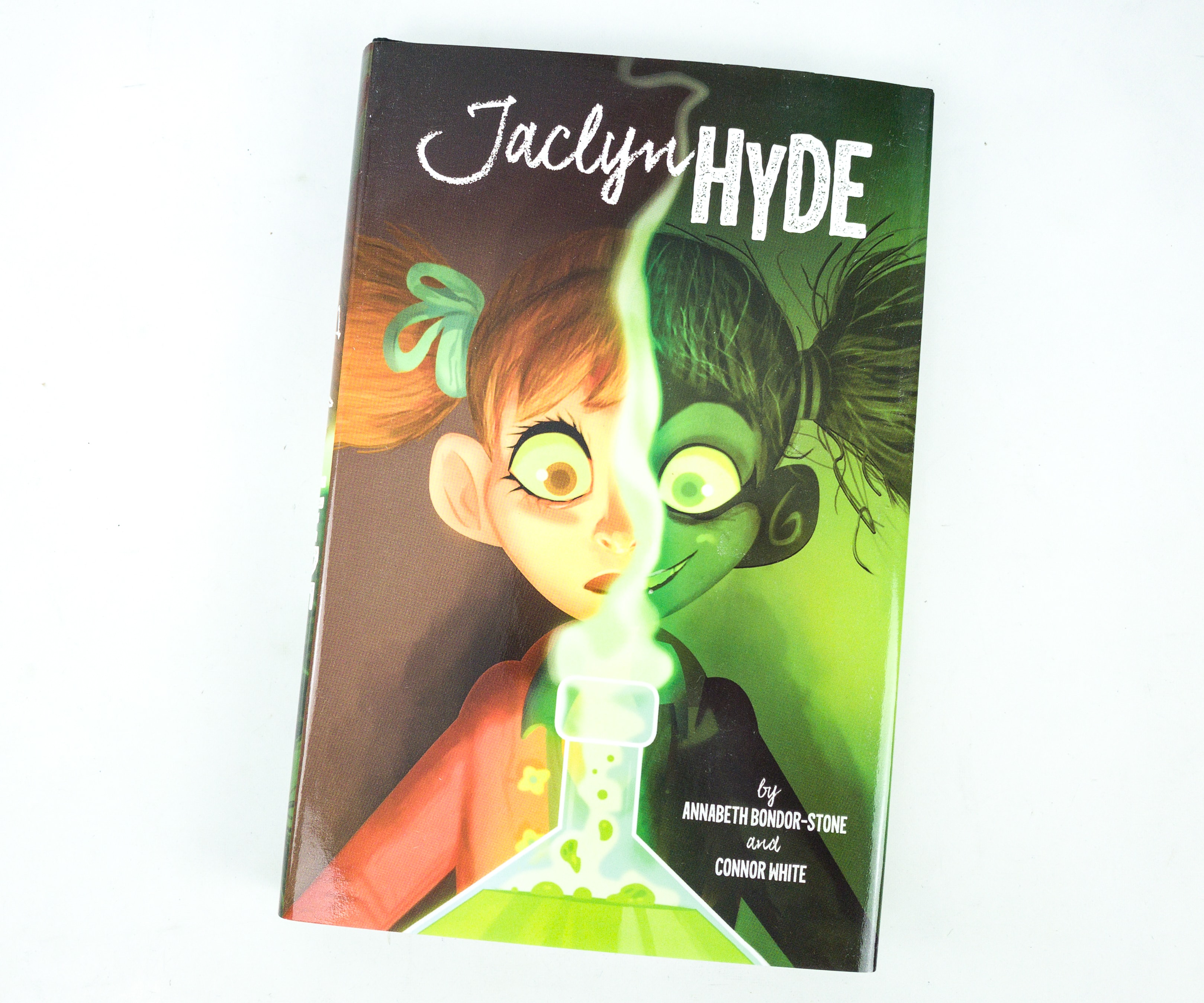 Jaclyn Hyde by Annabeth Bondor-Stone ($16.99)
In this heartwarming and hilarious reimagining of The Strange Case of Dr. Jekyll and Mr. Hyde, a secret potion accidentally turnseager-to-please eighth grader Jaclyn into Jackie, a goblin-like monster who'll do anything to win at everything she does—no matter how much chaos she creates along the way.

Jaclyn Hyde is almost perfect. Whether she's baking cookies for her classmates, building a replica Mt. Vesuvius for the science fair, or practicing her lines for Fog Island: The Musical, she almost never makes mistakes.

But when she discovers the last batch of perfection potion in an abandoned laboratory, Jaclyn decides that being almost perfect isn't perfect enough anymore.

But instead she finds out that trying to be perfectly perfect isn't all it's cracked up to be. In fact, it's downright horrifying. The potion turns Jaclyn into Jackie, a goblin-like monster who'll do anything to make sure Jaclyn comes out on top.

Suddenly, she's wreaking havoc on the school play, stealing someone else's brownies to pass off as her own, and even destroying someone's painting to get herself crowned  "Artist of the Week." And that's just the beginning. Jackie will stop at nothing to make sure everyone knows just how perfect Jaclyn really is.

So now, if Jaclyn wants to save her school, her friends, and herself from her perfectly horrifying alter-ego, she's going to have to screw up her courage and risk it all—even if that means admitting that she never was as perfect as she seemed.

Annabeth Bondor-Stone and Connor White, the authors of Time Tracers and the Shivers series, bring their signature wit and humor to this thrilling new take on The Strange Case of Dr. Jekyll and Mr. Hyde—just right for anyone who's ever wished to be more perfect.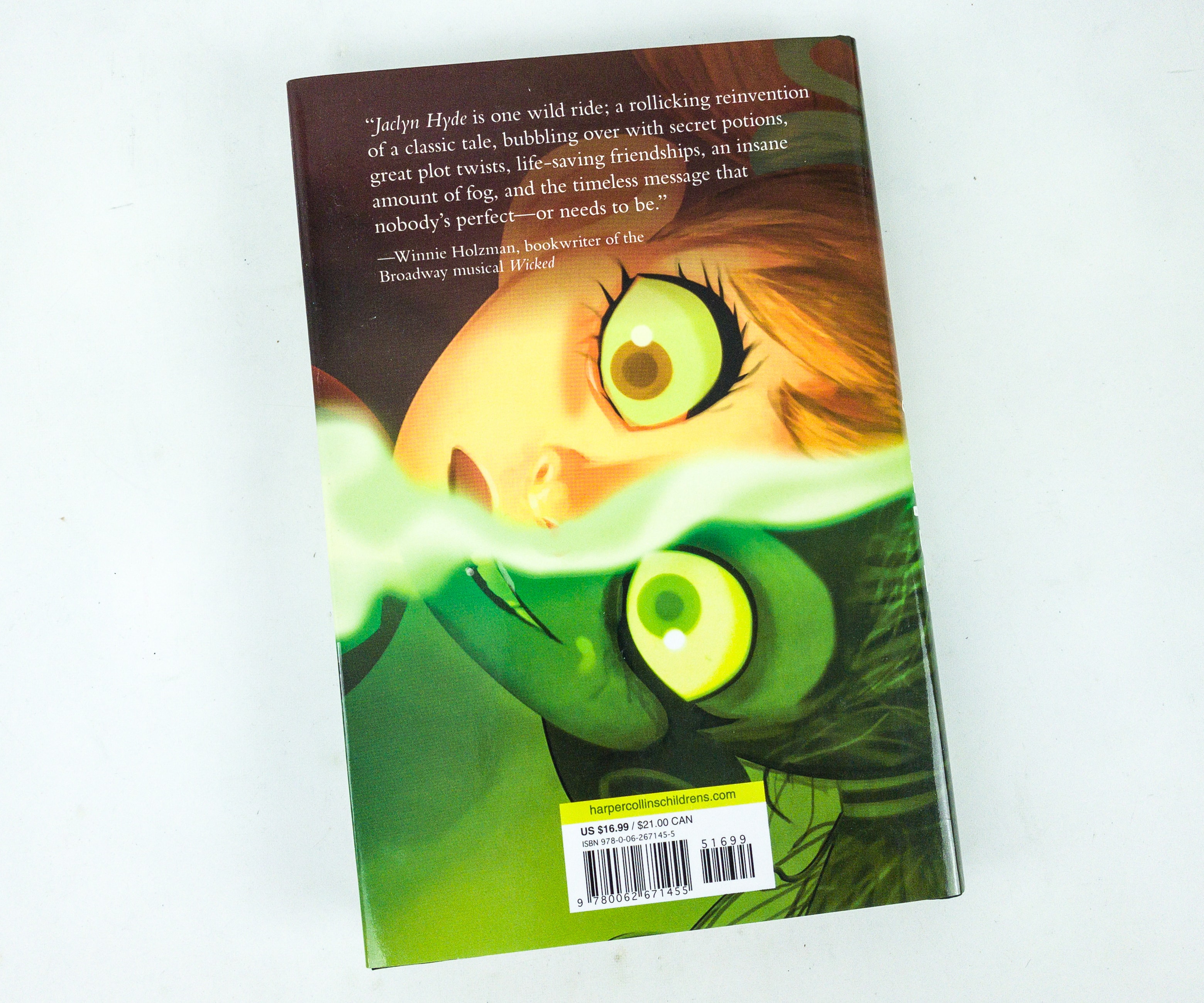 The story is a retelling of the gothic novella, The Strange Case of Dr. Jekyll and Mr. Hyde!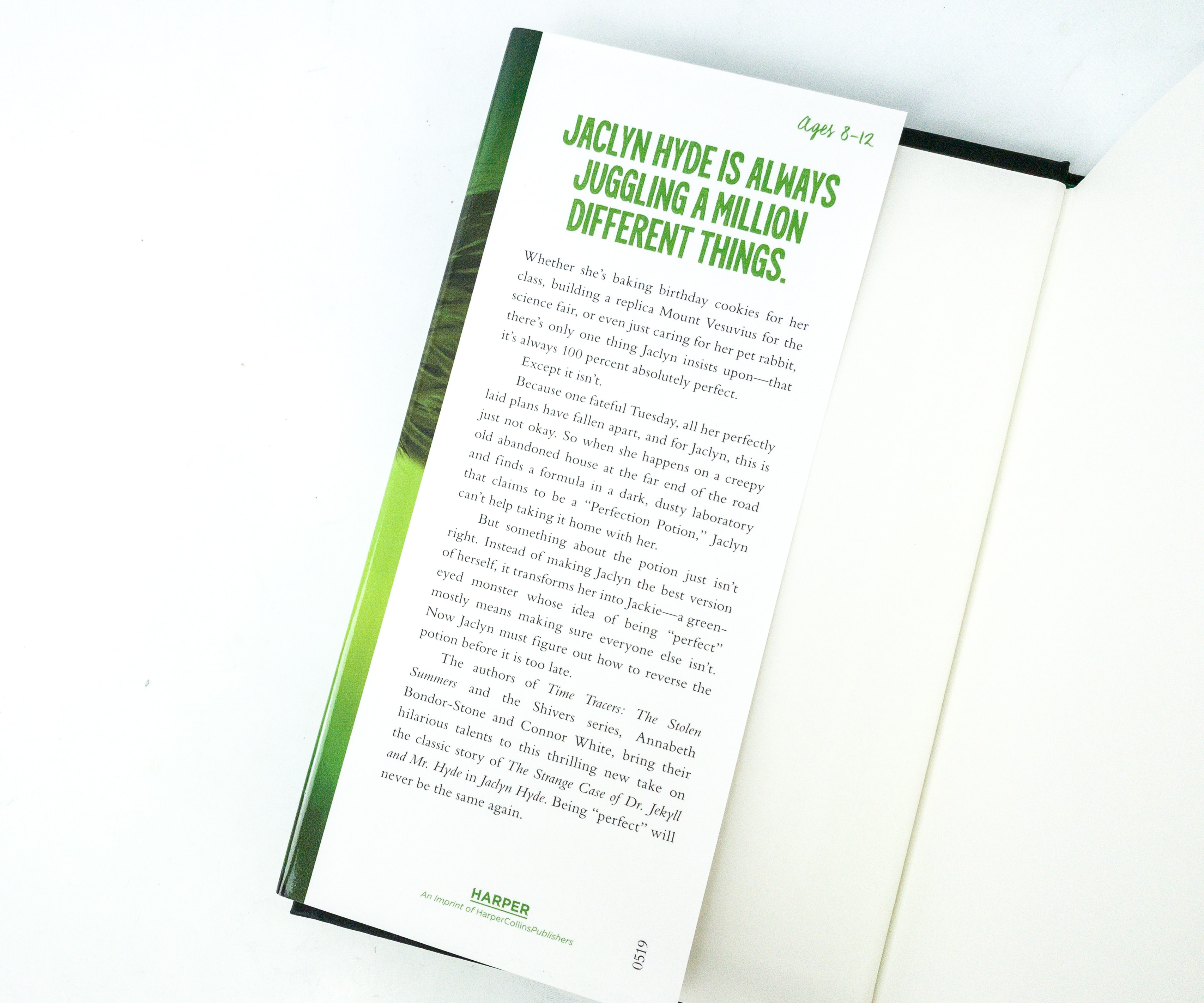 Jaclyn is an almost perfect girl, and she does really well on stuff like baking cookies, making a replica of the Mt. Vesuvius for their Science project, or even practicing her lines for a school play.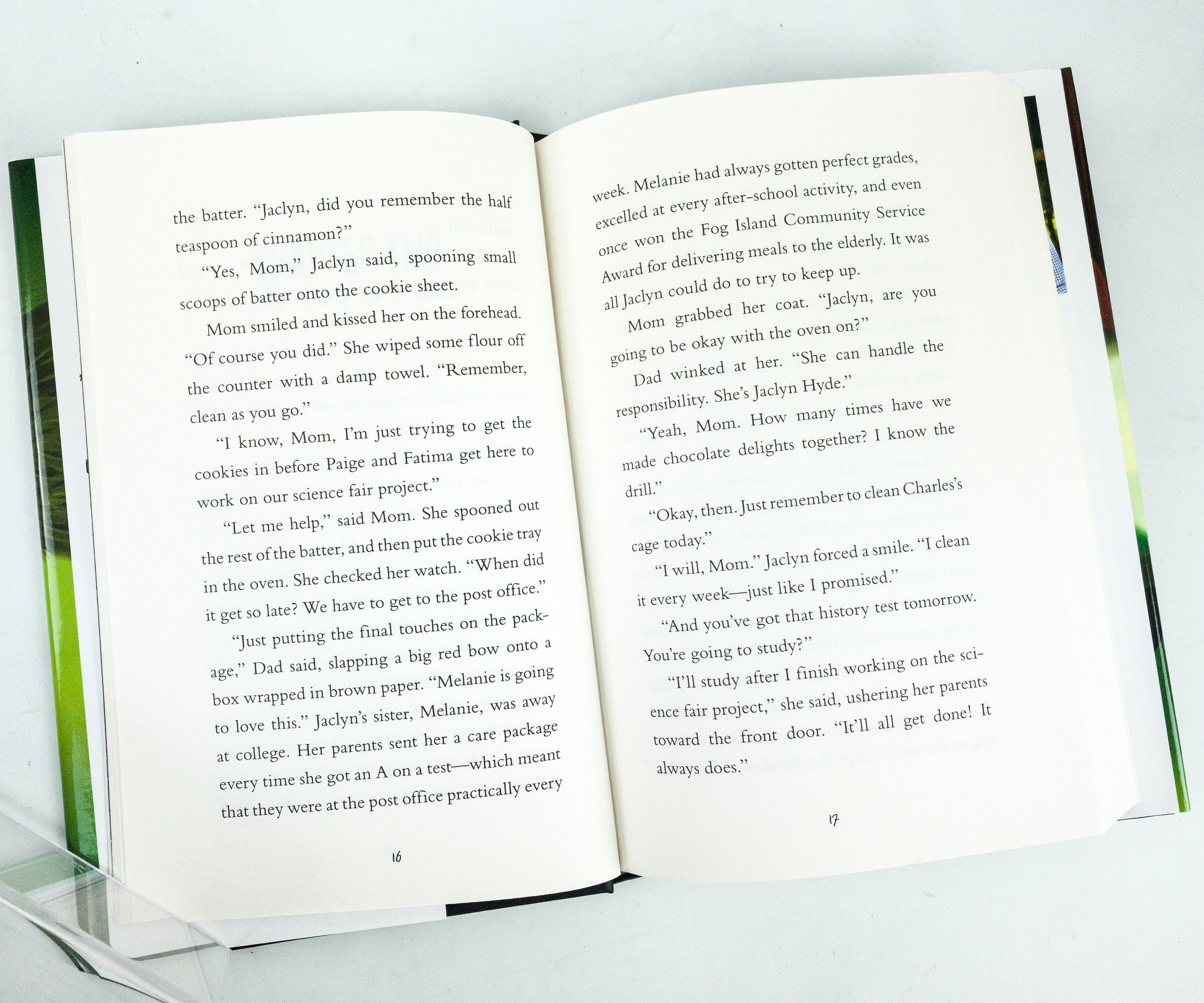 Despite her being almost perfect, she thought to herself that it's not enough, so when she stumbled upon the perfection potion in an abandoned lab, she didn't pass the chance to become perfect by taking it. However, it created her chaotic alter-ego, Jackie, who is a goblin-like monster that made sure that Jaclyn is always on top!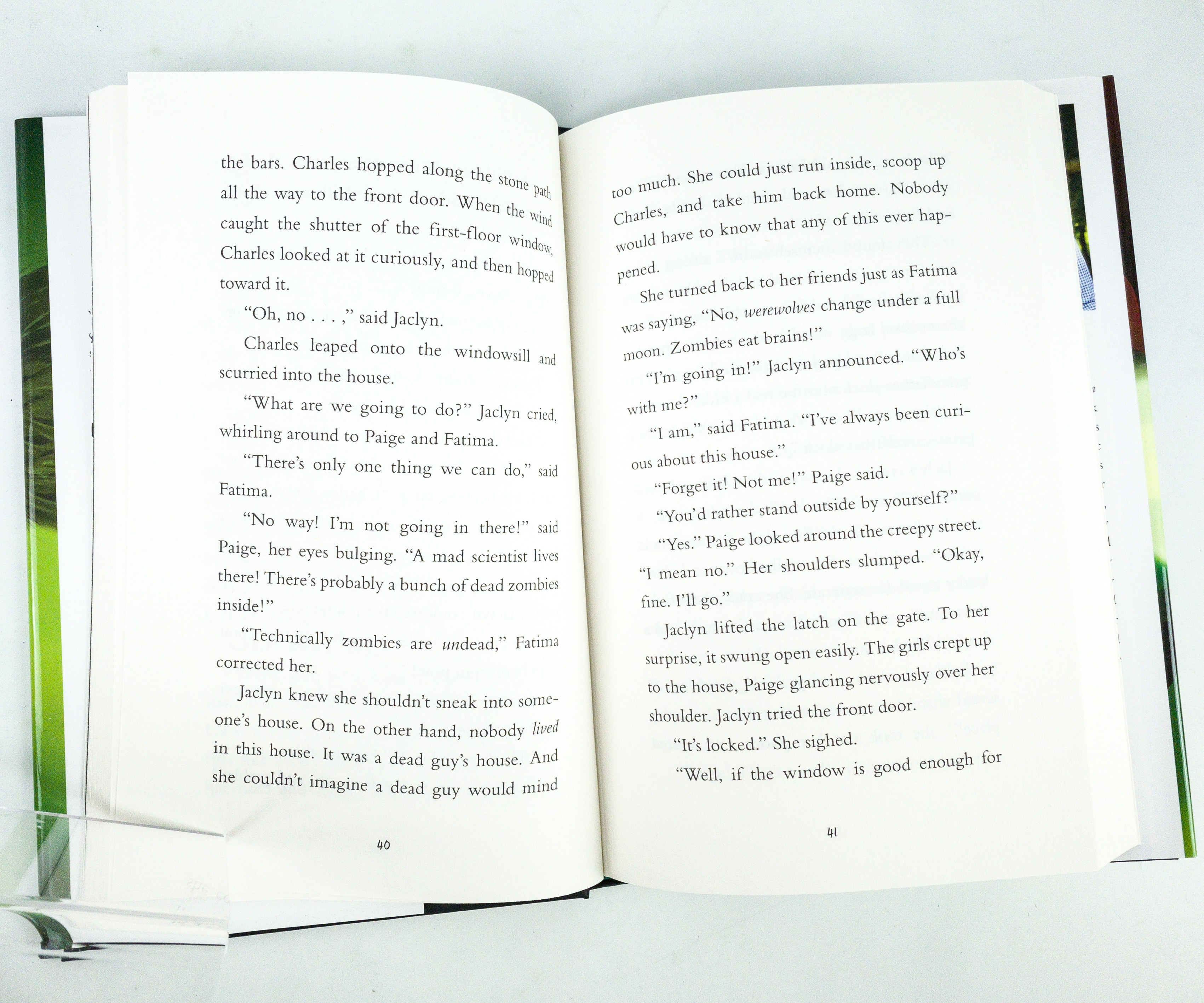 She then wreaks havoc in school, and the only way to save her school and friends is to risk everything, even admitting that she's not perfect as she seemed! It teaches the kids that nobody's perfect, but still, try to do their best in everything they do!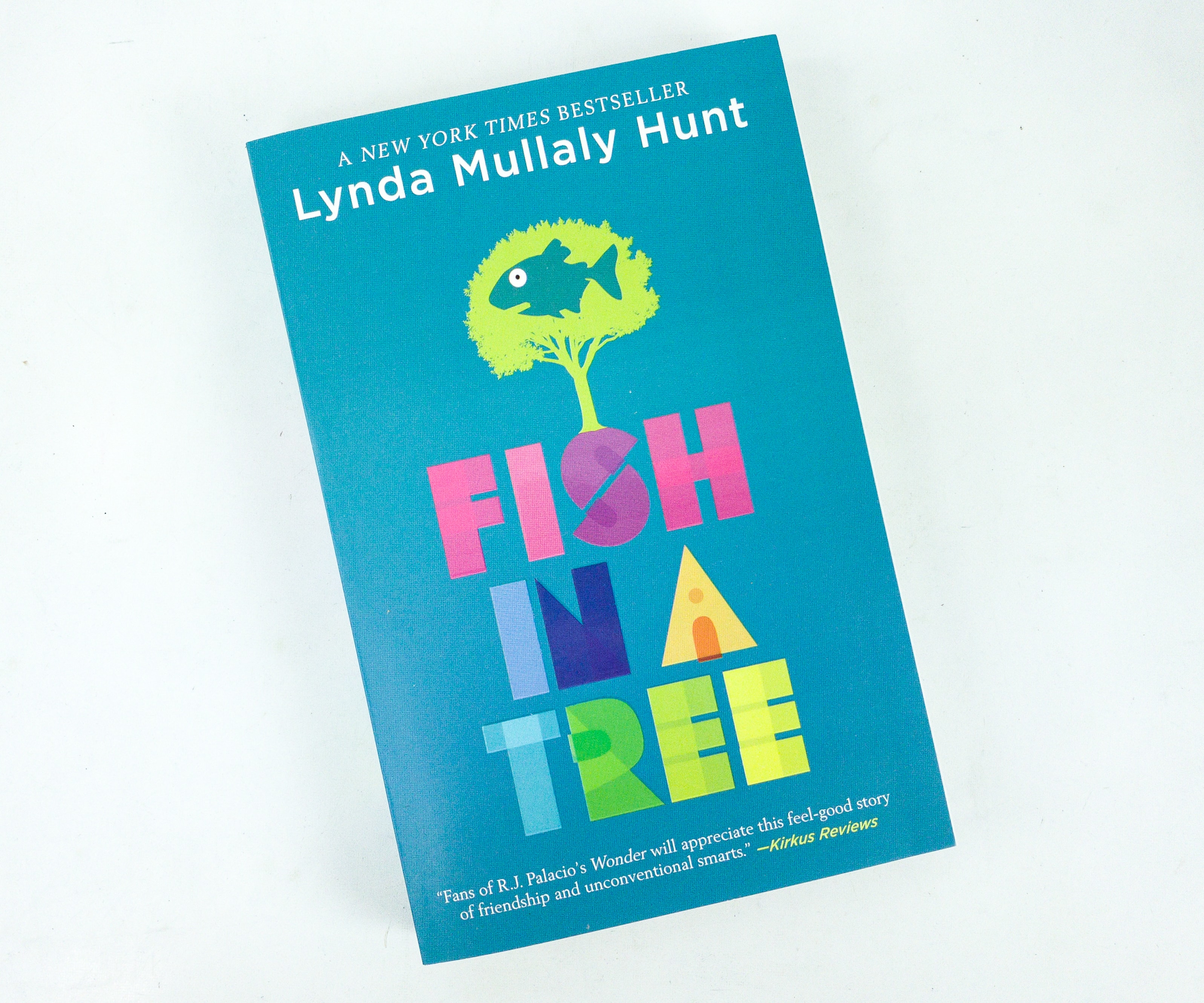 Fish In A Tree by Lynda Mullaly Hunt ($12.85)
A New York Times Bestseller!

The author of the beloved One for the Murphys gives readers an emotionally-charged, uplifting novel that will speak to anyone who's ever thought there was something wrong with them because they didn't fit in.

"Everybody is smart in different ways. But if you judge a fish by its ability to climb a tree, it will live its life believing it is stupid."

Ally has been smart enough to fool a lot of smart people. Every time she lands in a new school, she is able to hide her inability to read by creating clever yet disruptive distractions.  She is afraid to ask for help; after all, how can you cure dumb? However, her newest teacher Mr. Daniels sees the bright, creative kid underneath the trouble maker. With his help, Ally learns not to be so hard on herself and that dyslexia is nothing to be ashamed of. As her confidence grows, Ally feels free to be herself and the world starts opening up with possibilities. She discovers that there's a lot more to her—and to everyone—than a label, and that great minds don't always think alike.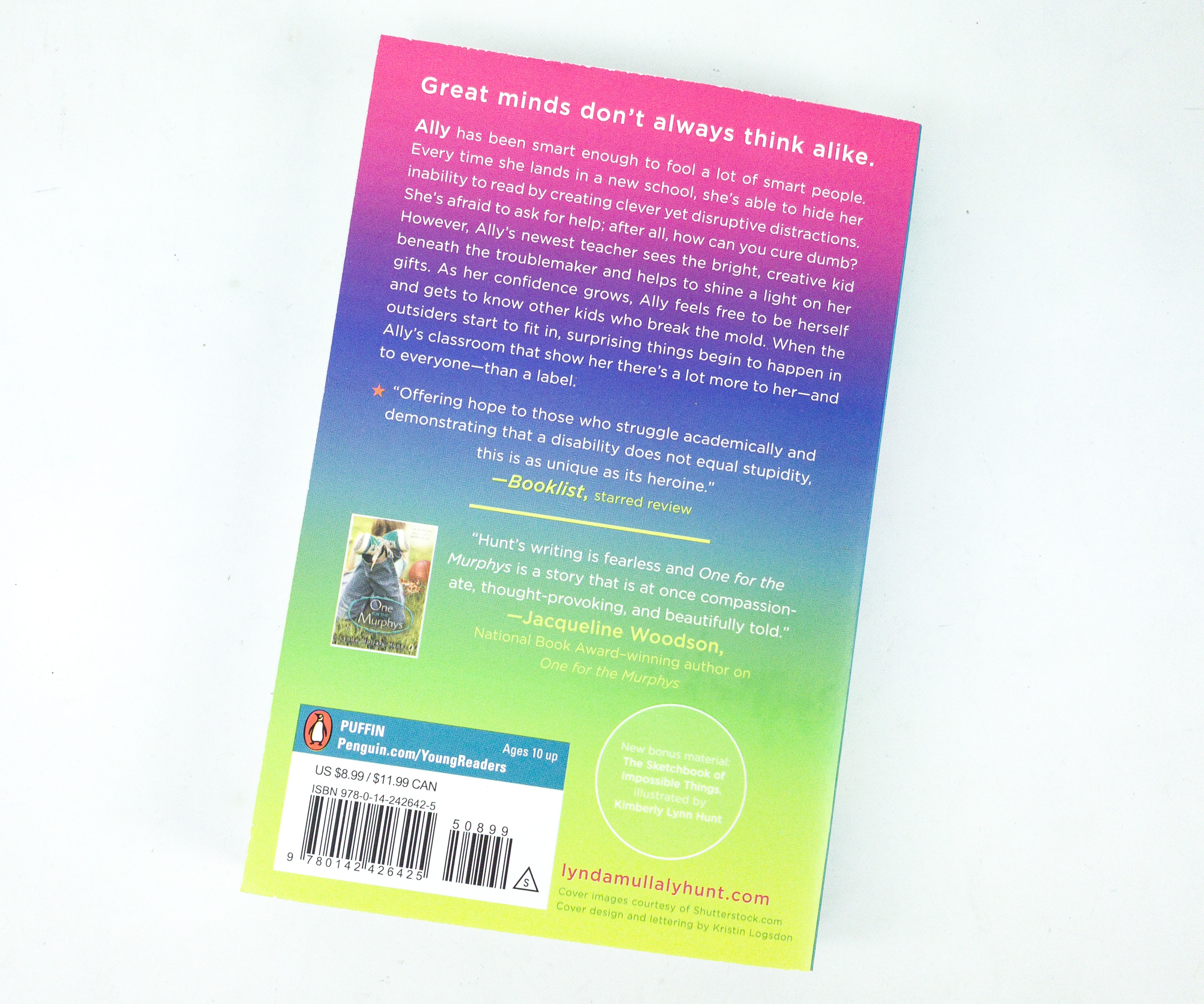 We love the quote at the back of the colorful book:
Great minds don't always think alike.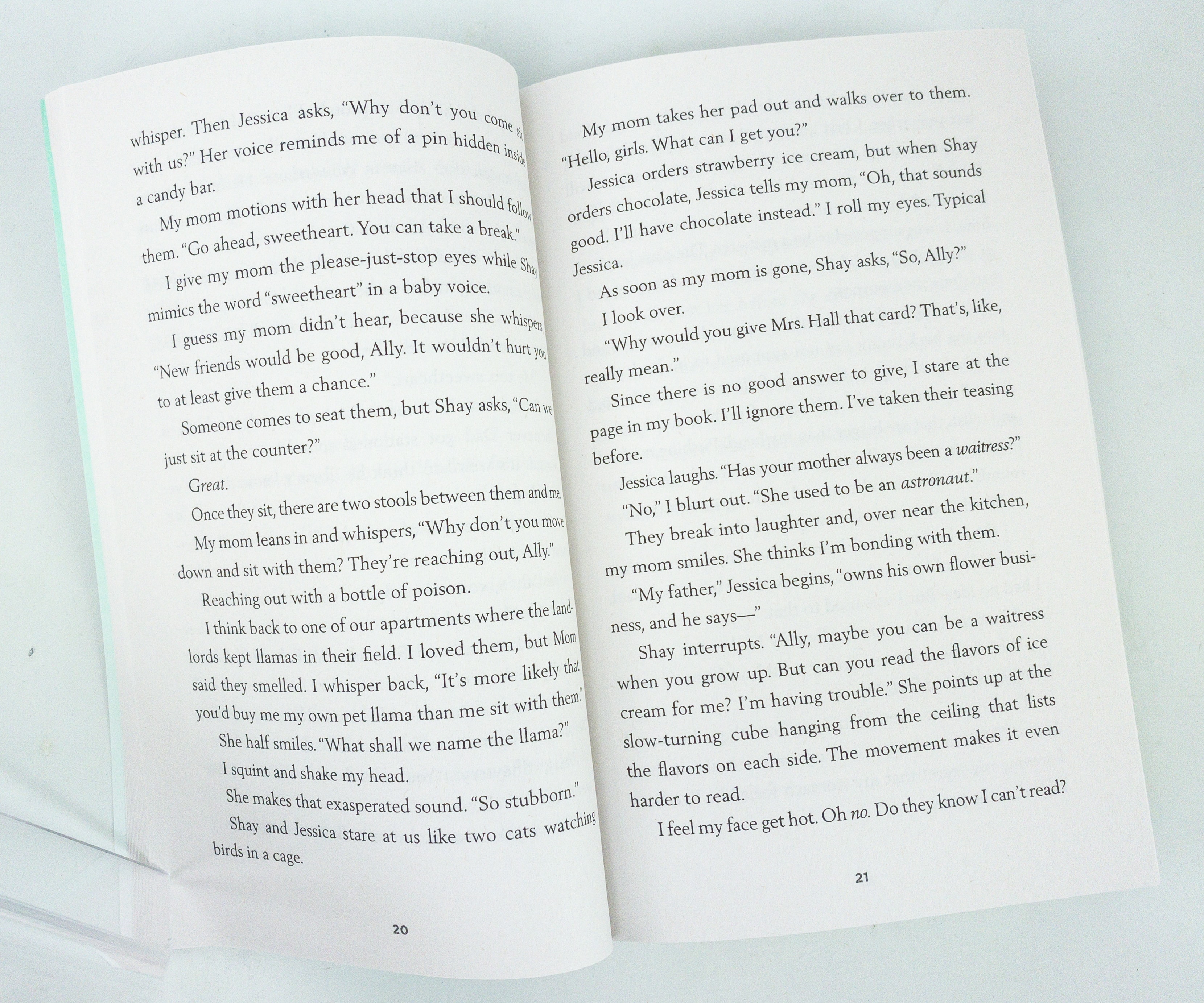 The story is about the trouble-maker Ally, who tries to hide her inabilities by creating distractions. However, her new teacher, Mr. Daniels, see through her and found a creative kid inside!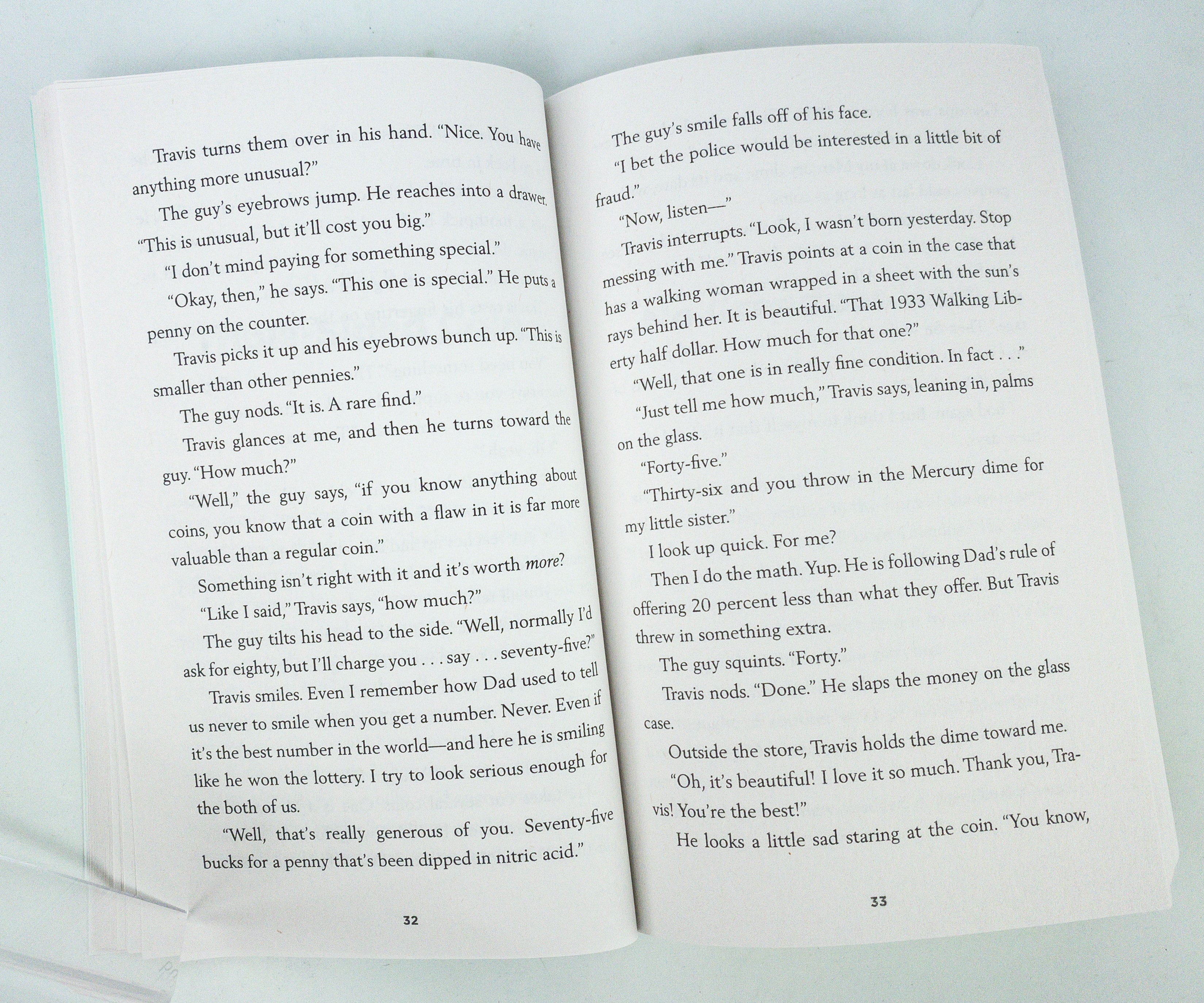 He then helped Ally to find out who she truly is and what great things she can do. As she develops confidence, a lot of opportunities opened up for her, and she even discovers a lot about herself! It's a story that many kids can relate to!
The books this month are all empowering! My kids love these true stories and tales of discovering oneself and abilities. Their favorite is the book about the boy who harnessed the wind as it shows that if a person is willing to learn, he can always find solutions to problems. By hitting the libraries and exploring useful books, he's able to make a functioning windmill that solved their problem with electricity and with drought and land farming as well. They also liked the science-related activity book! It kept them busy for hours! All in all, this is a great book subscription that we always look forward to every month. Their choices are always fun and kid-friendly, and they help us build our home library with such good titles!
What do you think of this month's Literati Club Phoenix selections?