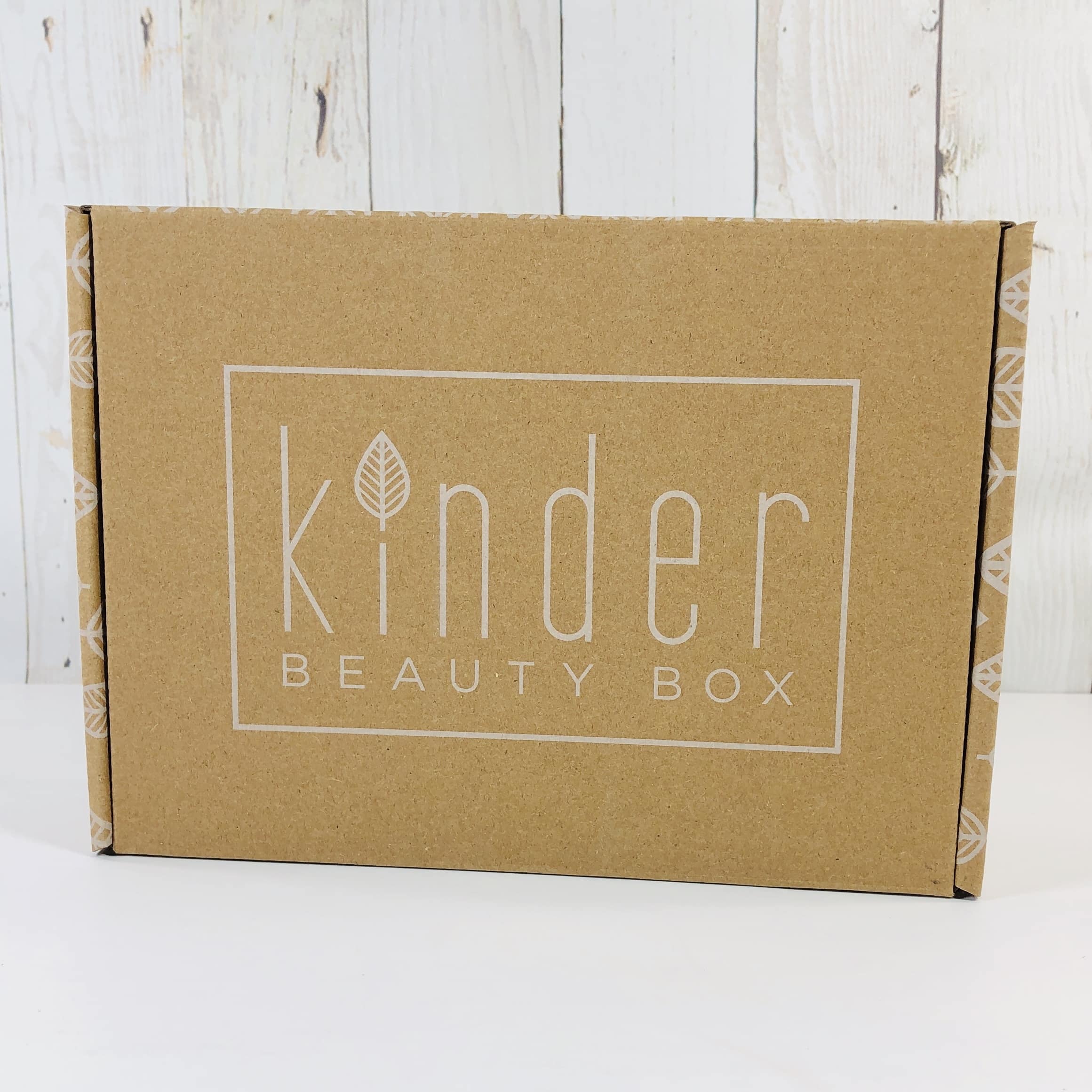 Kinder Beauty Box is a vegan and cruelty-free subscription box that sends skincare, hair care, makeup, and accessories. Each month you will find at least two full-sized beauty products, compassionately curated by Daniella Monet and Evanna Lynch. All Kinder Beauty Box products are guaranteed to be 100% vegan and cruelty-free. Kinder Beauty Box is $24 a month, with free shipping to the US, $5.95 elsewhere. Boxes will have a value of $75+!
A portion of all sales will go towards benefiting the founders favorite animal rights and environmental causes.
DEAL: Use coupon code HELLO5 for $5 off your first order!
BLACK FRIDAY DEAL: Save 15% on your first box with coupon code BLACKFRIDAY15! Exp 12/2.
To us, beauty is about so much more than how we look on the outside.

Beauty is a feeling that comes from within, from having a kind, compassionate heart. It's about looking in the mirror and honoring the person we see staring back.

It's about truly loving the person you are, faults, flaws and all…

That said, there's absolutely nothing wrong with also wanting to be happy with our physical appearance. Sometimes something as simple as a new shade of lipstick can give us an inner confidence that helps us shine.

That's why when we heard your feedback, that you wanted more vegan makeup, we listened.

The November Box is our first ever all-makeup collection. $85 worth of clean, vegan cosmetics products for just $24!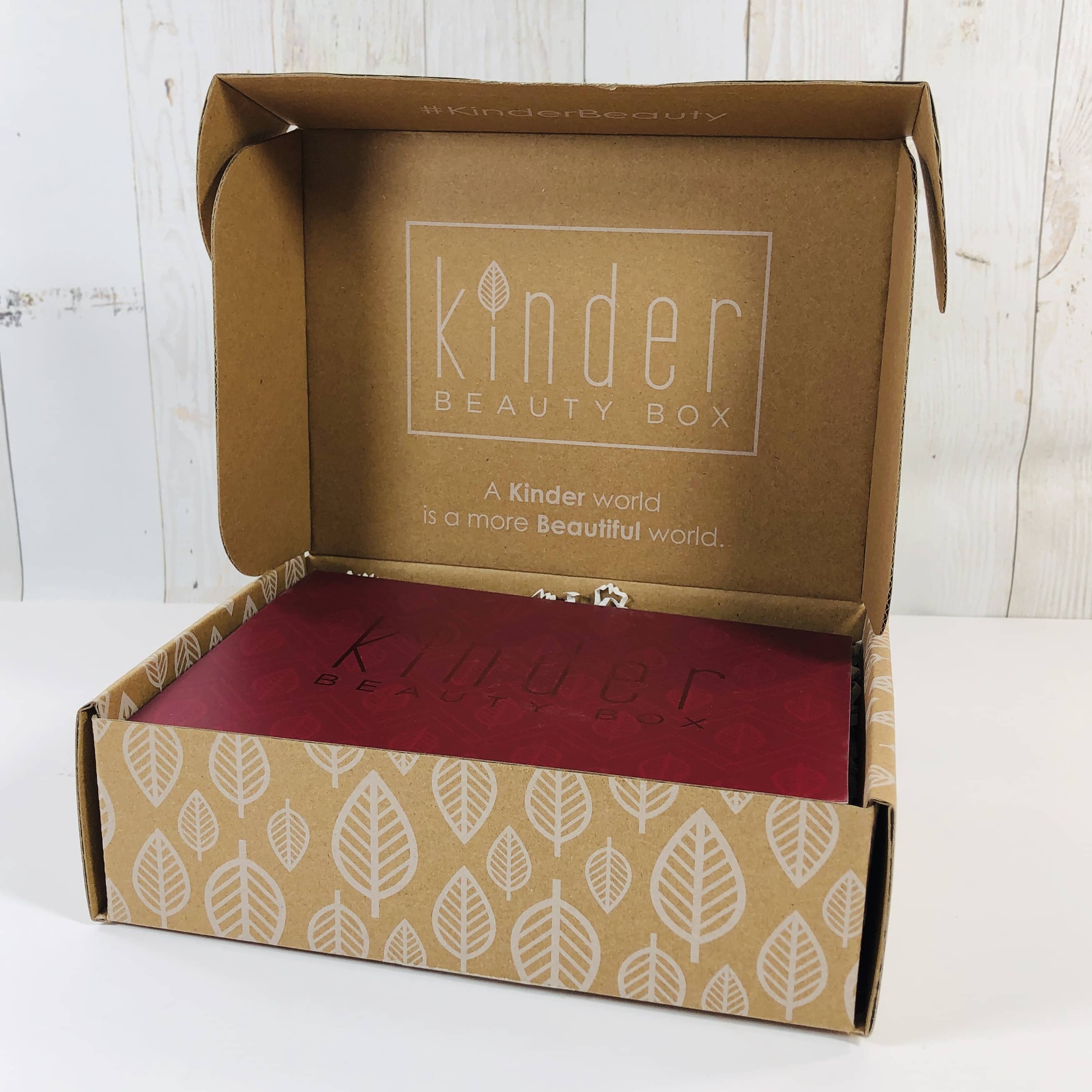 First look!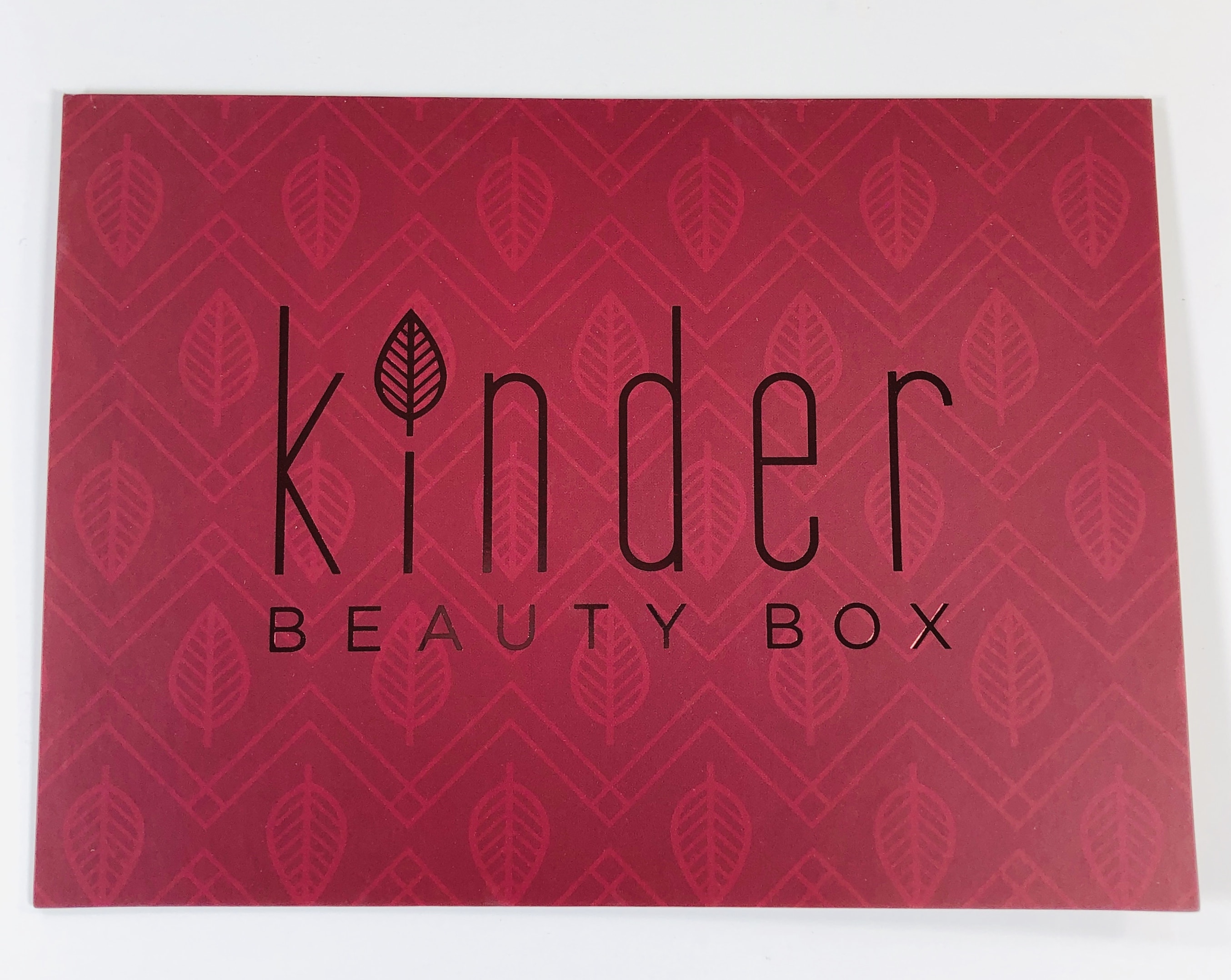 I received a product information card.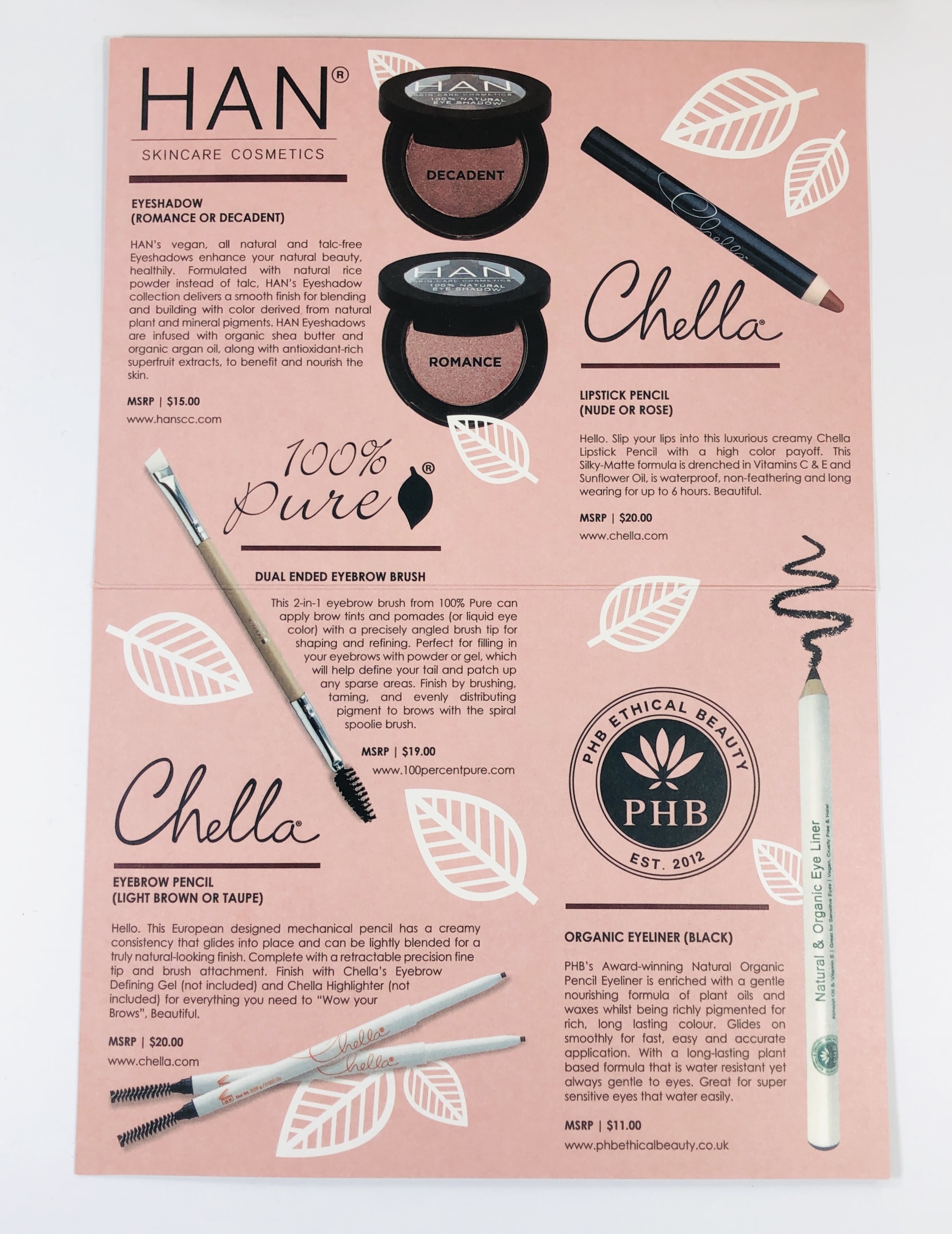 The back of the card listed each product and their MSRP's. Websites were also listed in case you want to order more products. If an item came in different shades, then those shades were listed.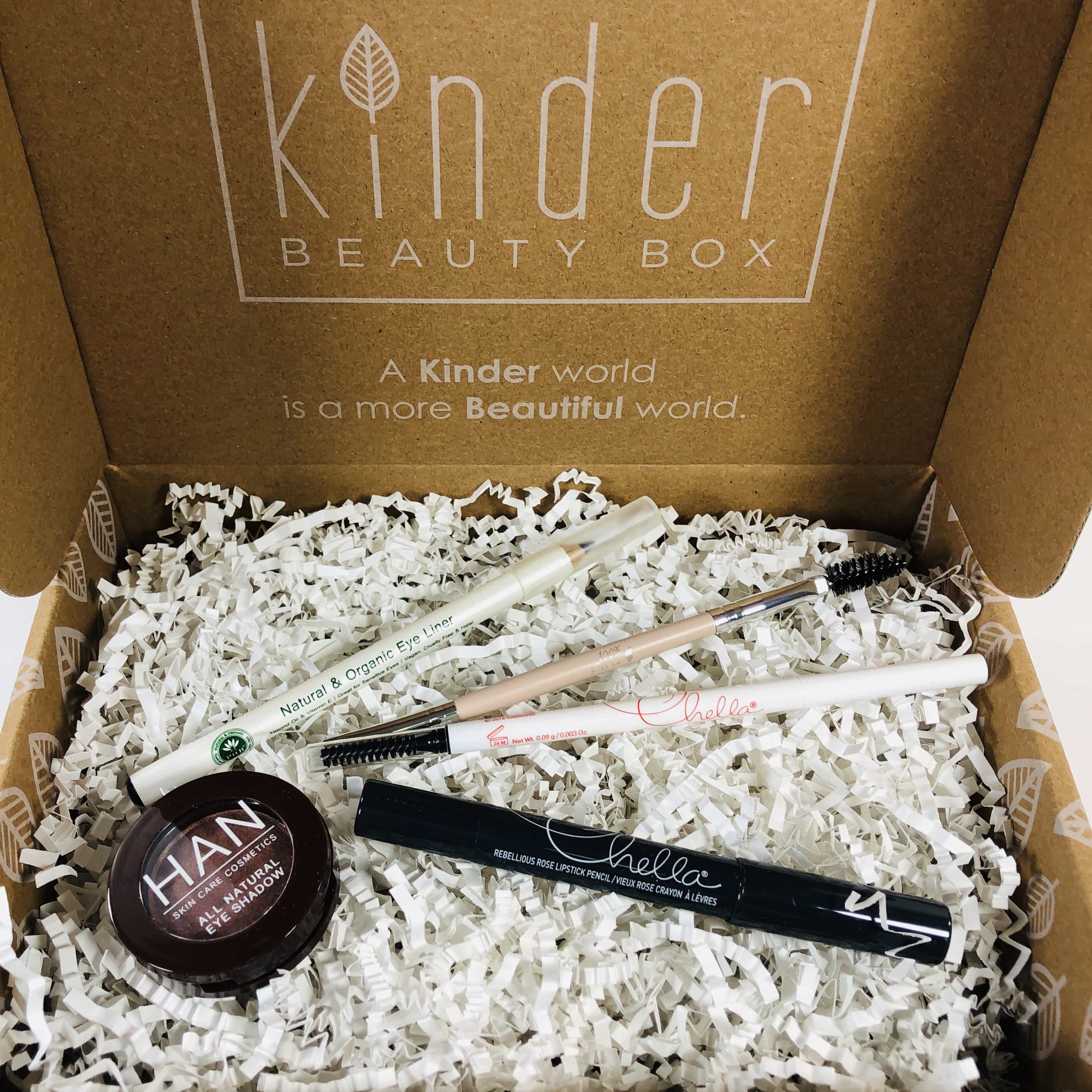 Everything in my box! This was the first ever makeup-heavy box from Kinder!
HAN Skincare Cosmetics Eyeshadow in Decadent ($15) HAN is one of my all-time favorite natural beauty brands. I was so excited to add this shadow to my collection!
Ingredients were listed on the box. I love that this shadow is talc-free and has a base of rice powder.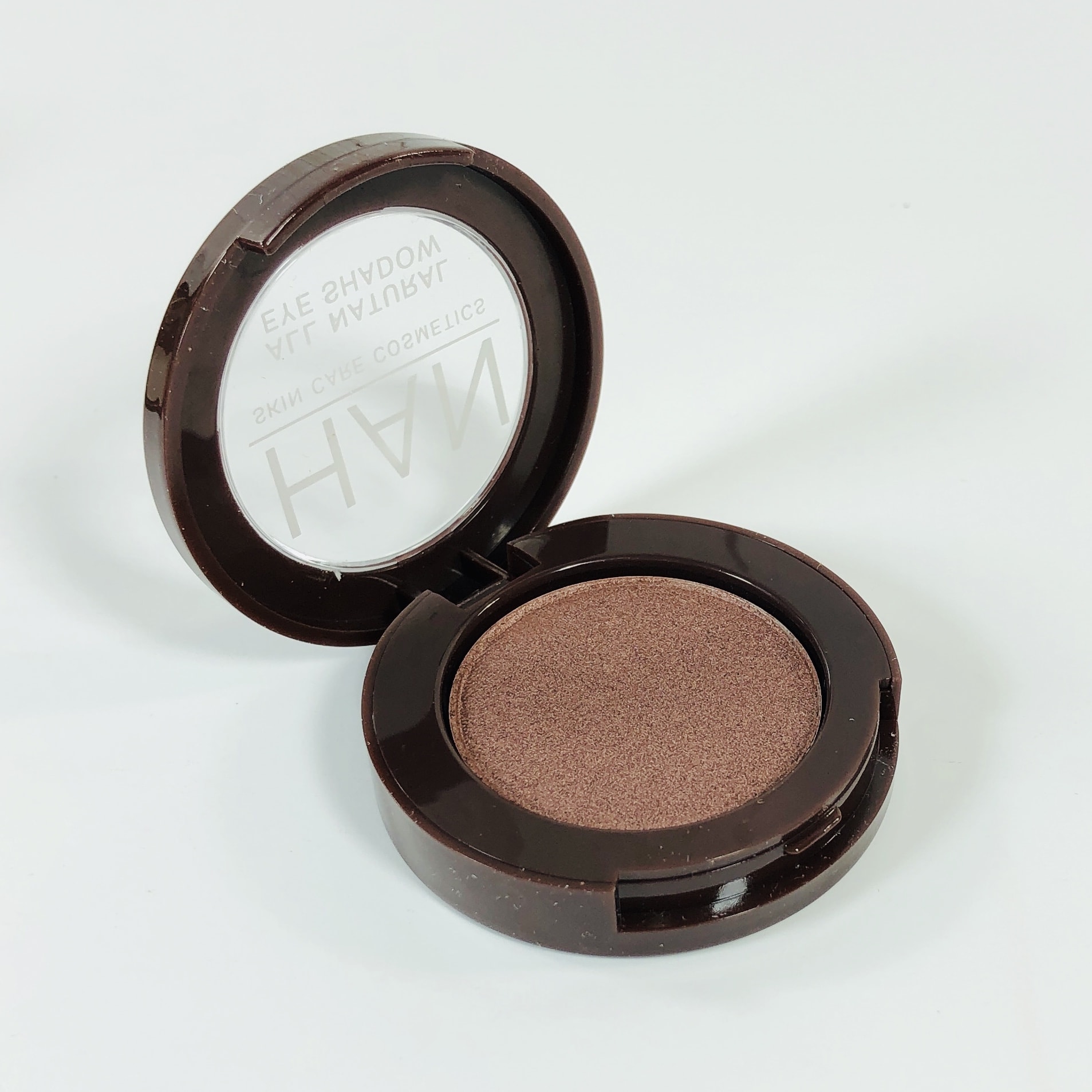 I received the shade Decadent (some subscribers received Romance) and it is described as a "taupey plum – dark taupe with a hint of plum and satin finish".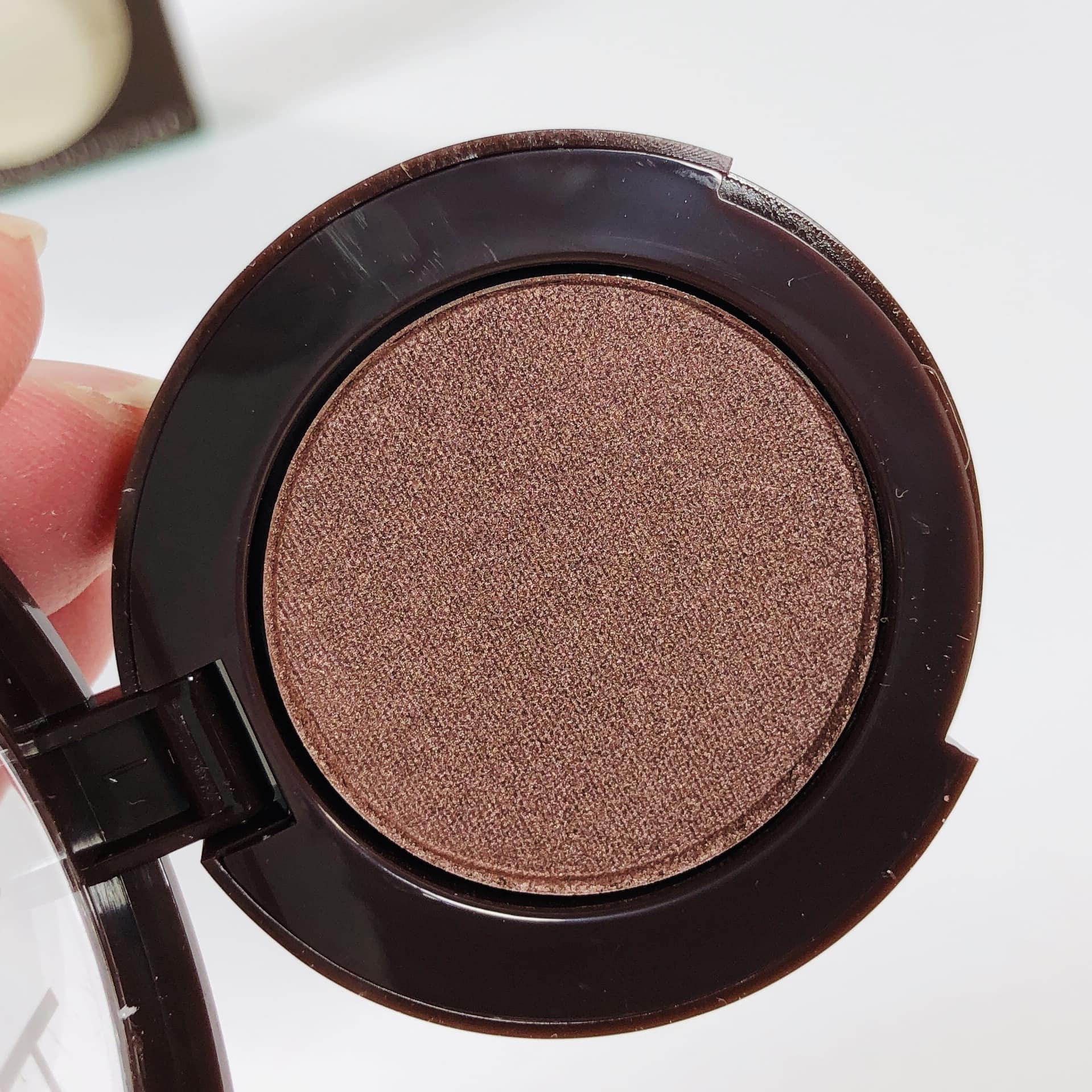 I used a lighter color all over my lid and up to my brow bone, then swept this shade into my crease. It is perfect for fall and seems a bit more warm than cool. Swatched below.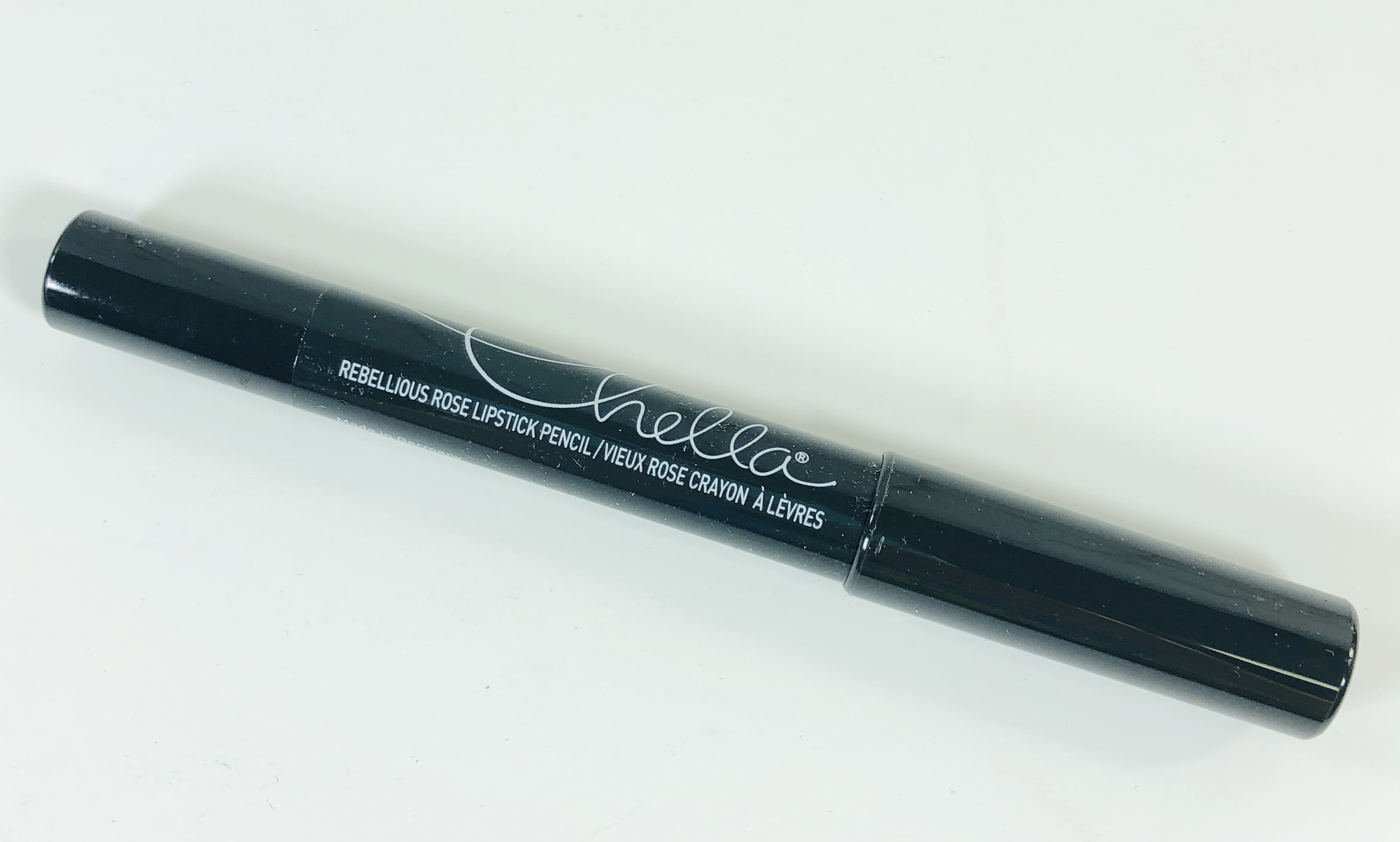 Chella Matte Lipstick Pencil in Rebellious Rose ($20) Subscribers received either the shade Rebellious Rose (shown here) or Naughty Nude.
It smells like peppermint and is supposed to be long-wearing and waterproof with a high color payoff.
I found it to be matte and in a color that might be better suited to spring. It is opaque and lighter than my natural lip color so it makes my lips look even smaller than usual, but those who prefer a nude lip might like it. It left a slight tingling behind thanks to the mint and felt creamy and not drying. It didn't dry all the way like other long-wearing lippies and can be wiped off easily.
Chella Eyebrow Pencil in Tantalizing Taupe ($20) Subscribers received either Tantalizing Taupe (like me) or Luscious Light Brown.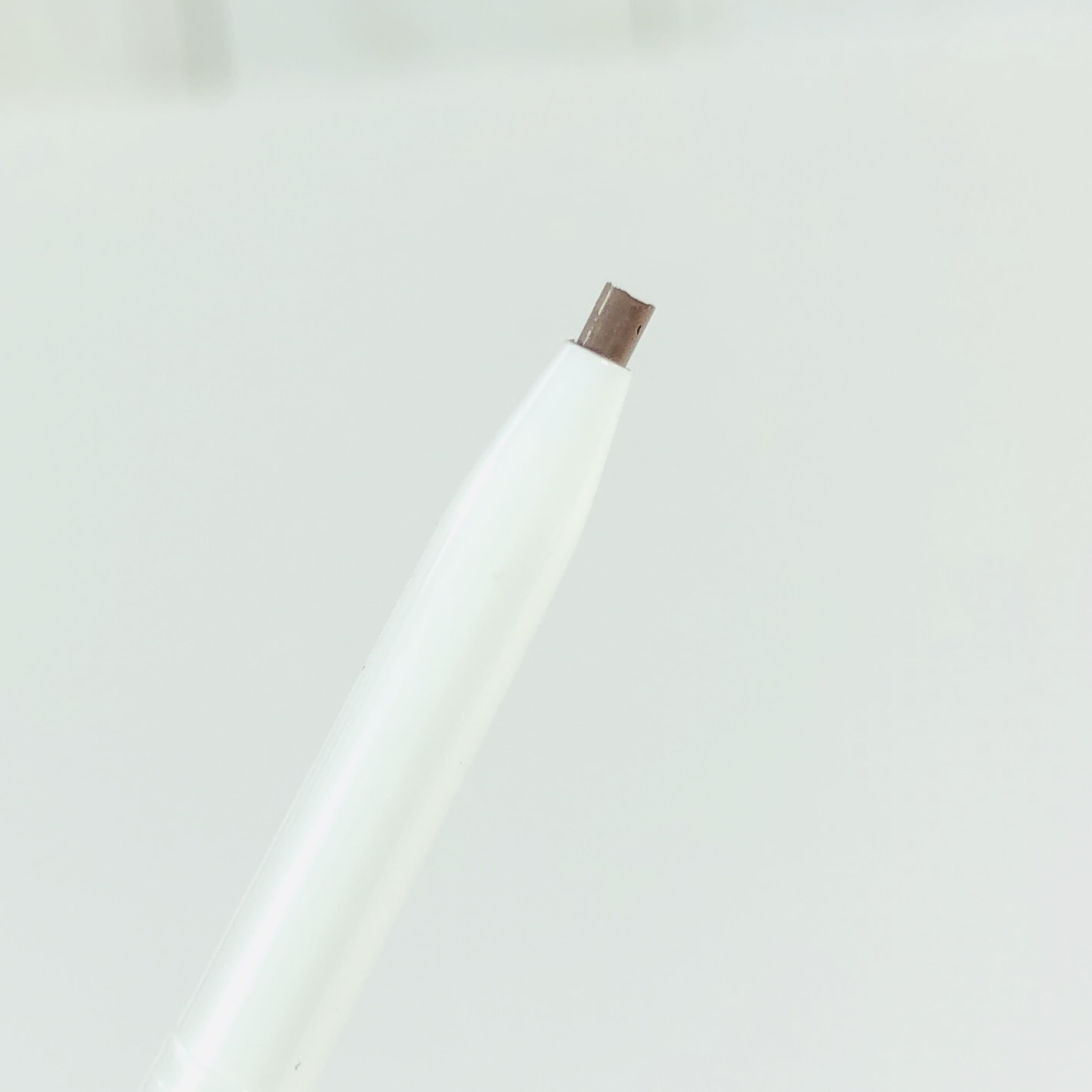 The end wasn't rounded but it was pretty easy to apply this to my brows.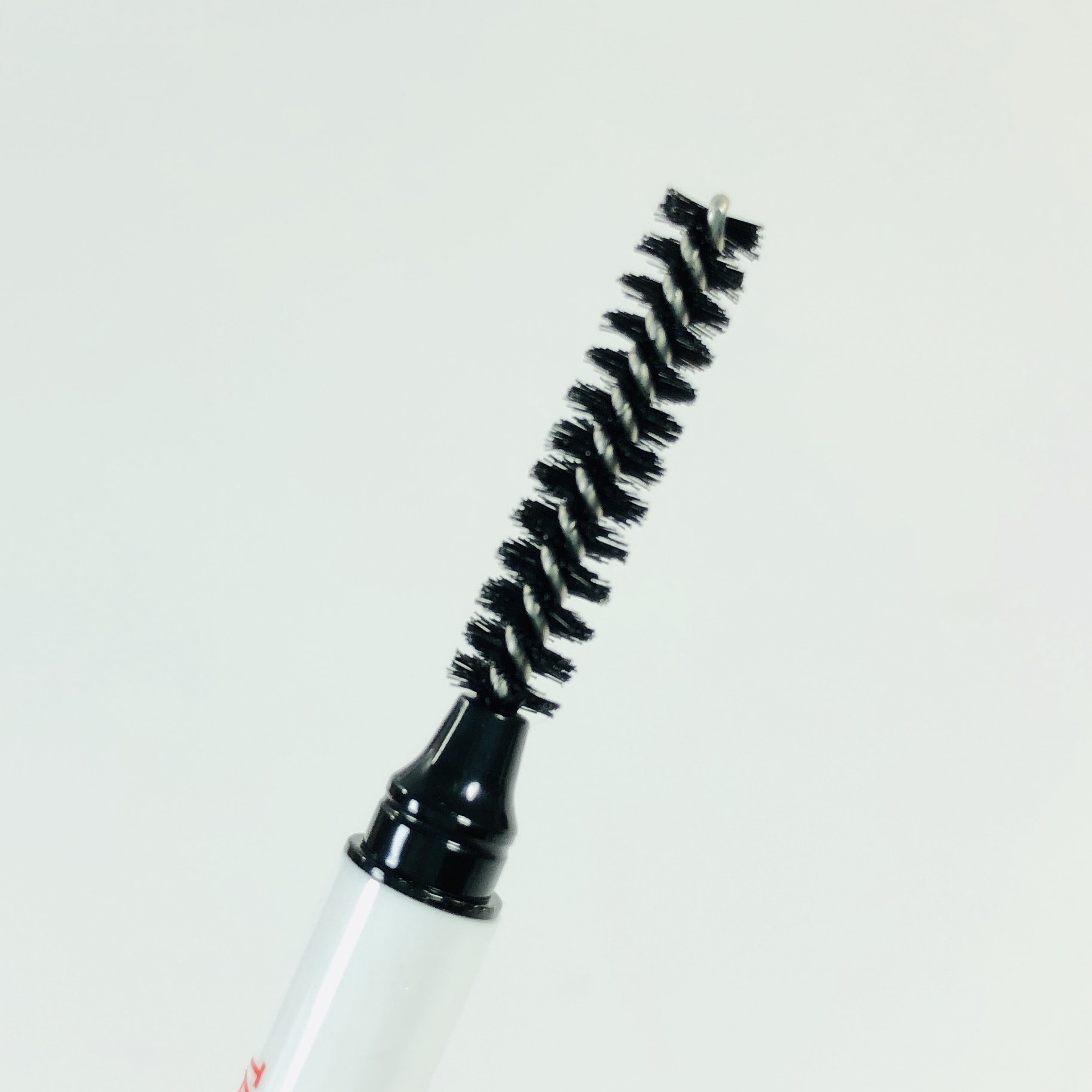 The opposite end has a brow brush to comb those babies into place.
100% Pure Dual-Ended Eyebrow Brush ($19) Hmm, another eyebrow brush? At least this one has two ends for versatility.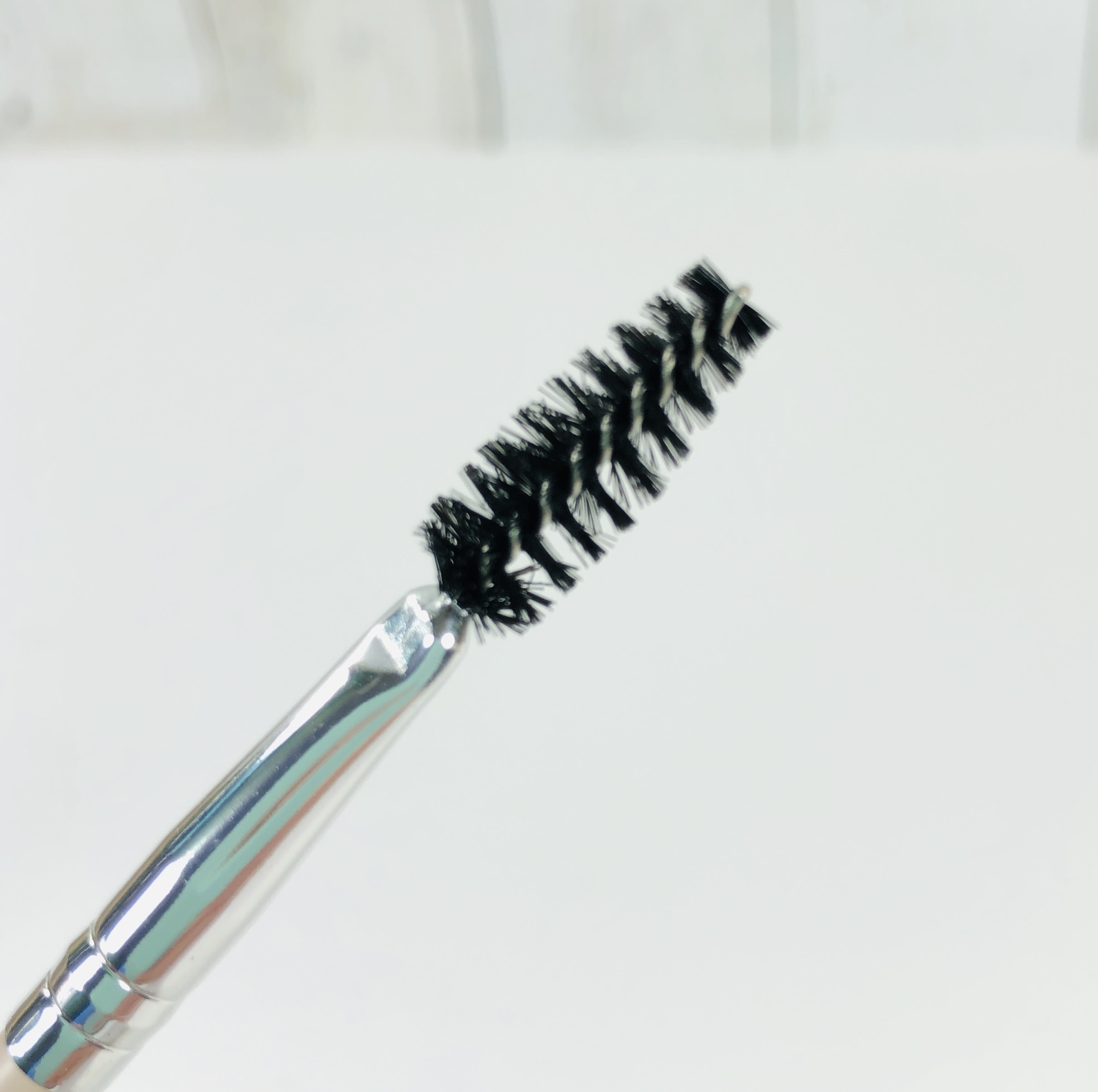 Just like the Chella item, this side has a spoolie brush to comb those hairs into place.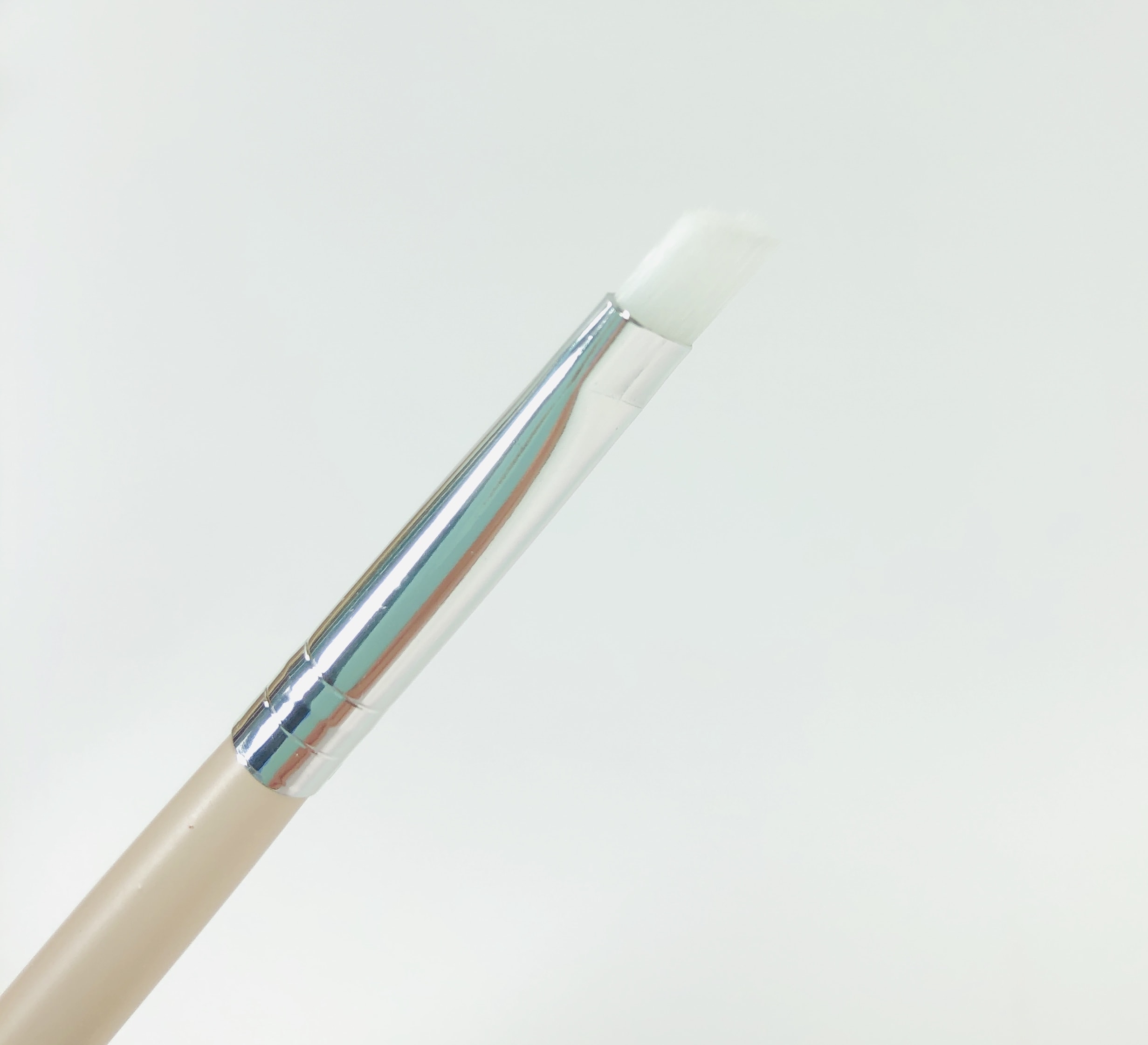 The other side has an angled brush that you can use to either apply liquid or pot brow powder. You can also use the brush to apply liner or blend pencil or liquid liner once applied. This item is made from recycled PBT plastic.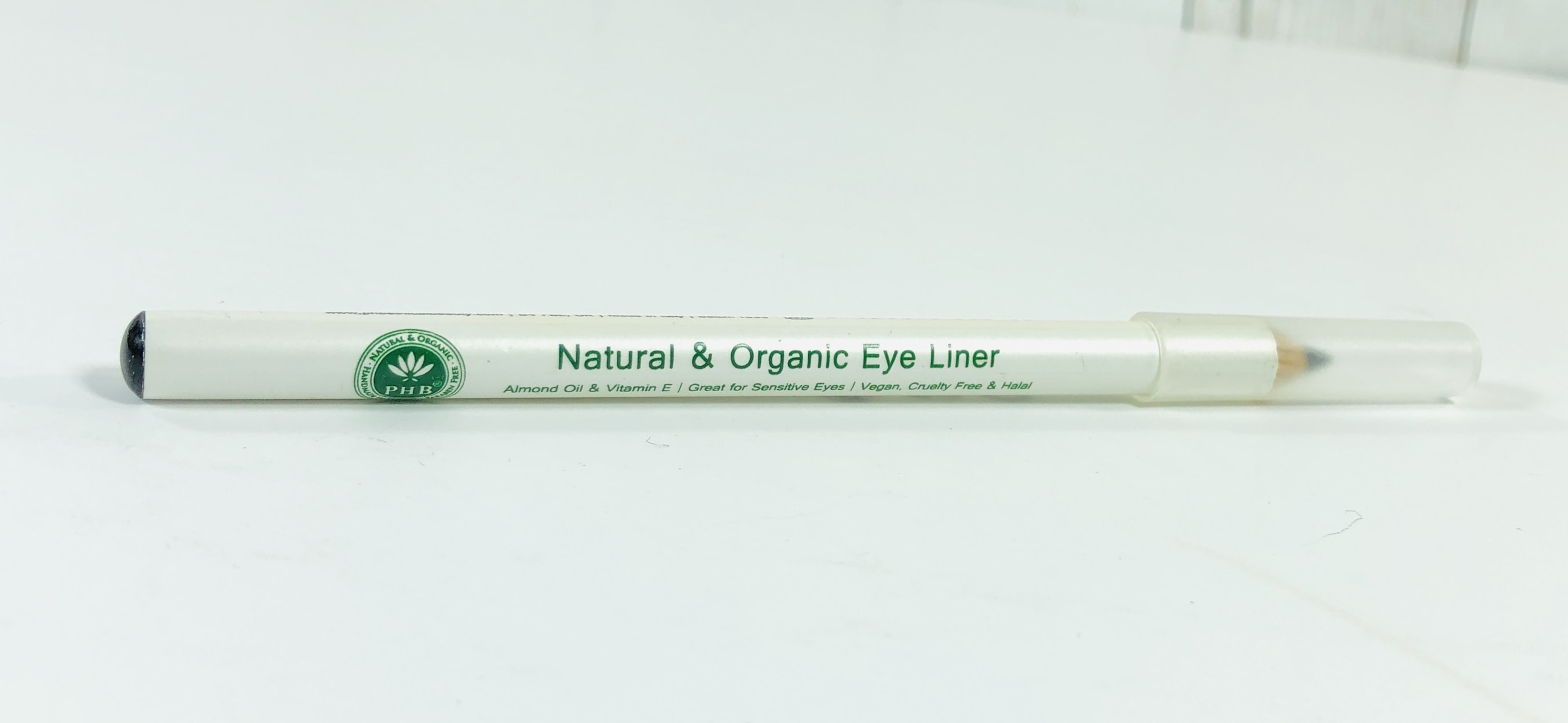 PHB Ethical Beauty Organic Eyeliner Pencil in Black (£8.95 GBP, about $11.60 USD) According to the brand's website, this liner is great for those with super sensitive reactive skin.
The consistency was a little too much like a writing pencil to me, I think it could be creamier. Although it was black, it didn't look harsh around my eyes, but it was kind of hard to build it up.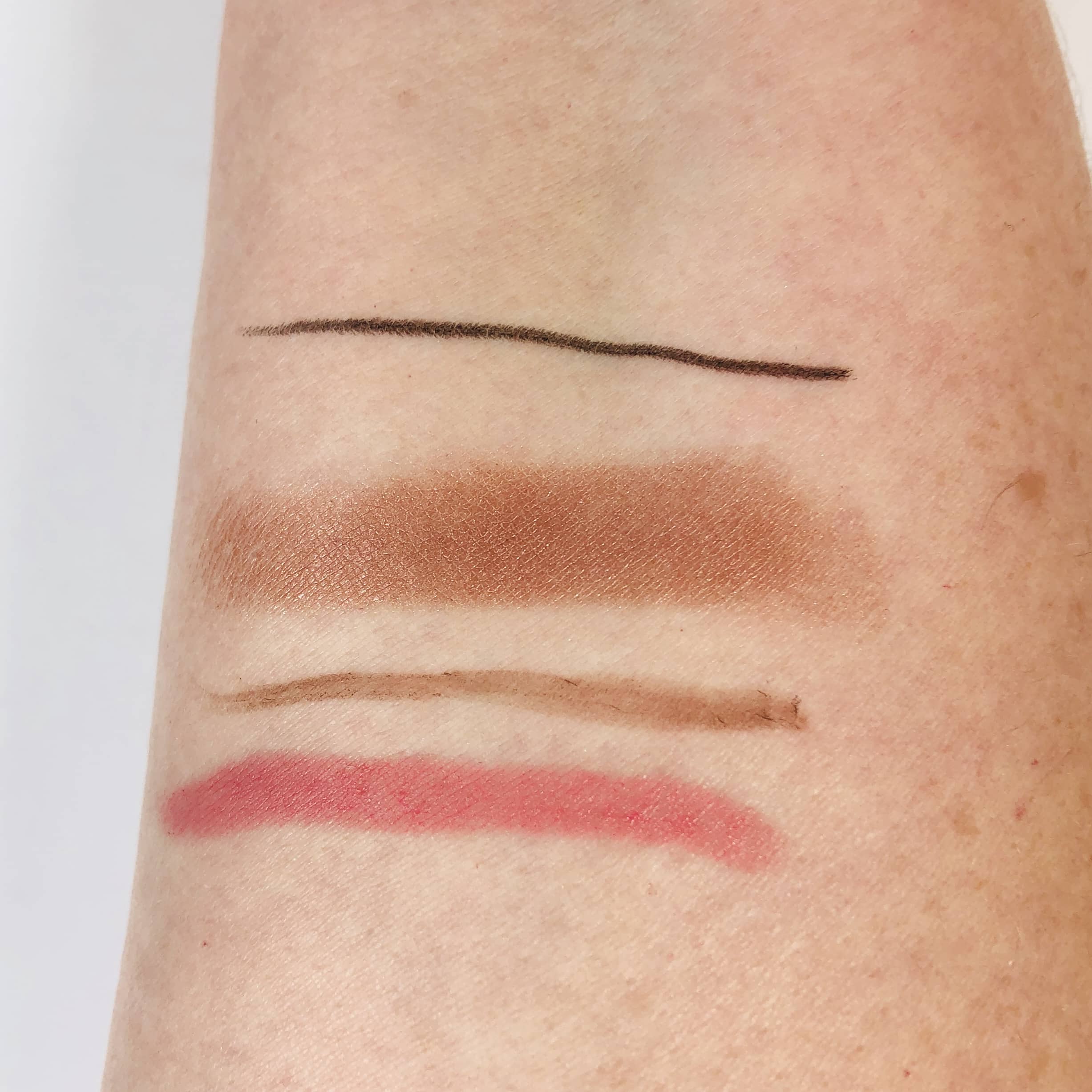 Here are the products swatched from top to bottom: PHB eyeliner, HAN eye shadow, Chella brow pencil, and Chella lip pencil. The lip pencil didn't look that rosy on my lips but the other colors seem pretty true.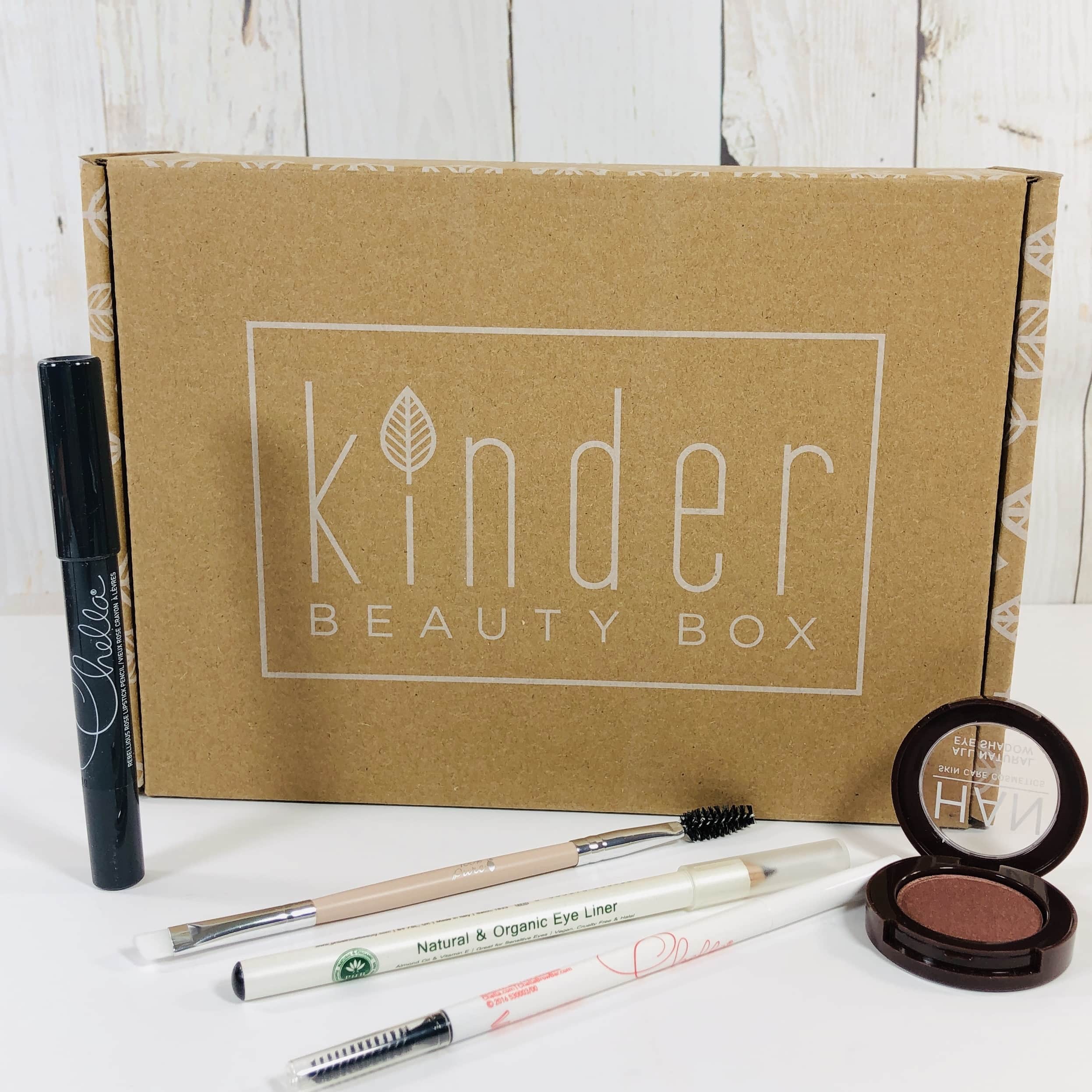 I like that Kinder Beauty Box sent a collection of items to be used to create a neutral day look. The colors are not overly bright so those who prefer a more subdued look can go that way, while those who prefer bright colors or a full face can add these to their stash as basics. The value for the November box was around $85.60!
What do you think of Kinder Beauty Box?