BookCase.Club now has a subscription for children of all ages – the Kids BookCase Club! Starting at $9.99 each month, you'll get a monthly shipment of handpicked books that you and your kids will surely love. Each BCCKids case comes with three handpicked children's books, chosen to ignite the imagination and inspire creativity.
You can customize the subscription depending on your child's gender and age range. Available age categories are newborn to 2 years old, 2 to 4 years old, 5 to 6 years old, 7-8 years old, and pre-teen.
This is the review of the 2-4 years old box!
DEAL: Save 50% on your first month! Use coupon code HELLOSUB501M. OR Get 10% off your entire order! Use coupon code HELLOSUB10.
The books are wrapped in colorful tissue paper.
The books were neatly stacked and arrived in perfect condition.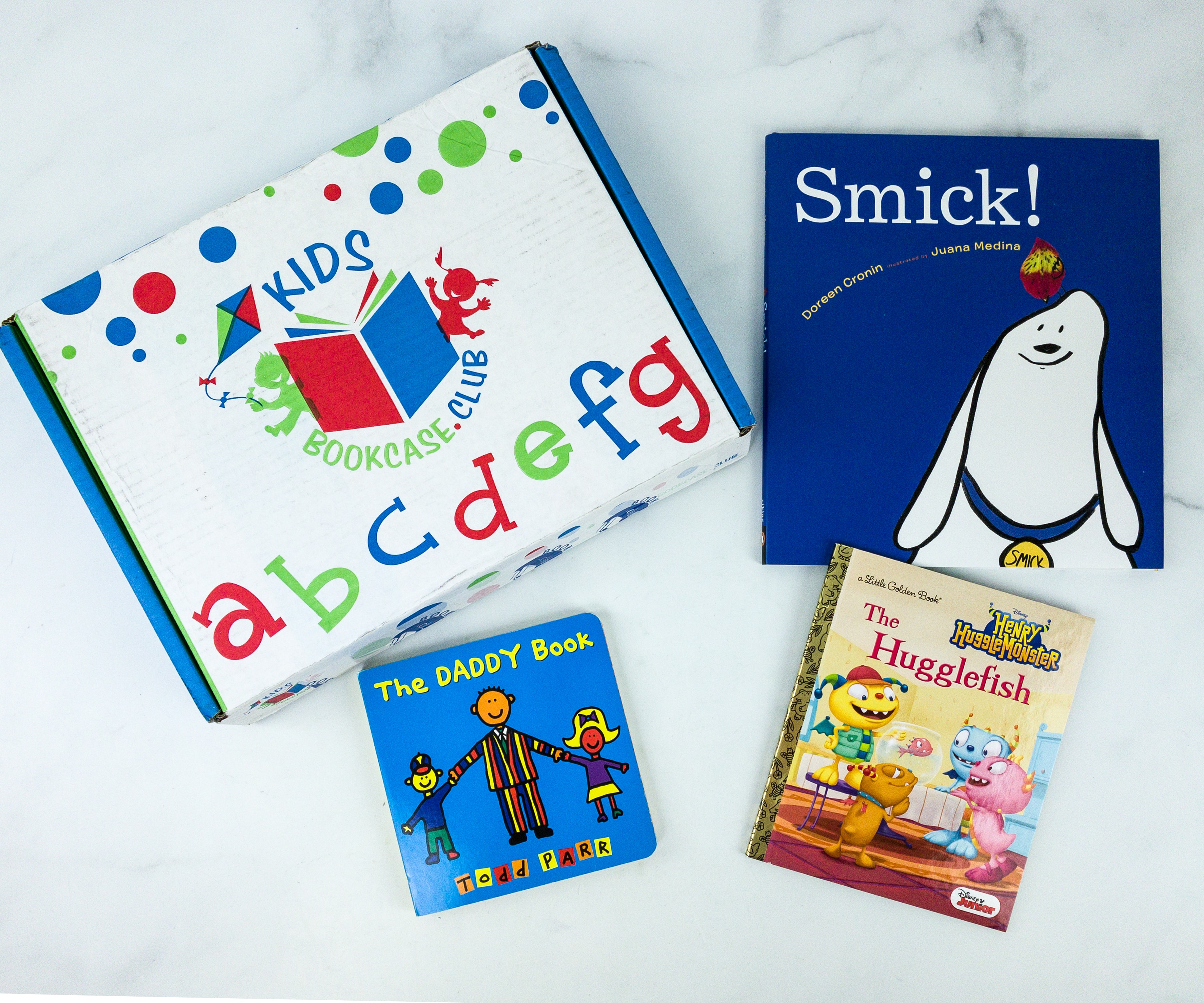 Everything in my box!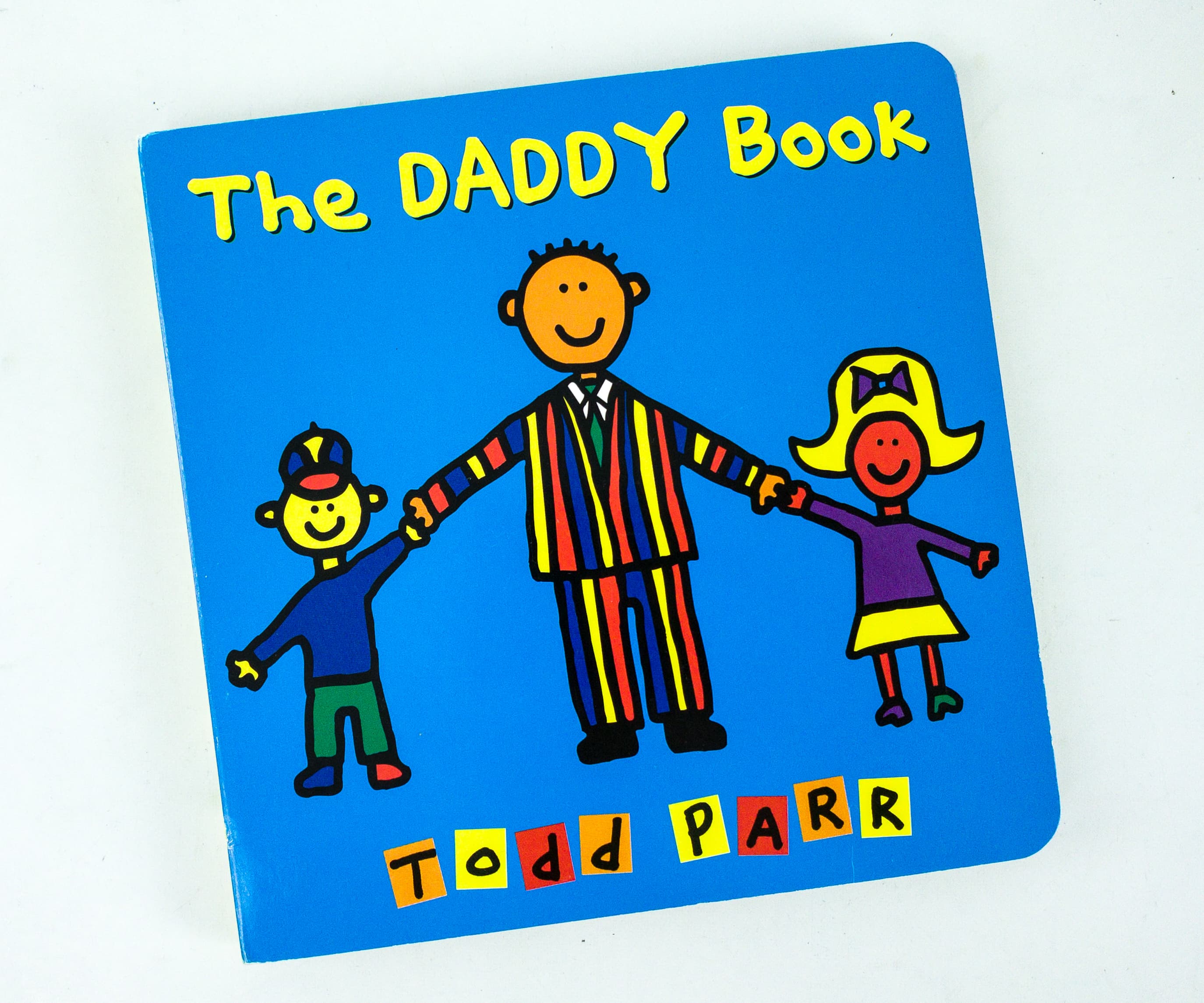 The Daddy Book by Todd Parr ($6.79)
A Todd Parr favorite now in board book format, just in time for Father's Day!

Some daddies sing in the shower

Some daddies wear two different socks

All daddies want you to be who you are!

With his trademark childlike art, Todd Parr celebrates all different kinds of fathers. Whether daddies work far away or at home, or have a lot of hair or just a little hair, they are all lots of fun and filled with love.

Now in board book format, this is the perfect book for celebrating daddies on Father's Day, and all year round.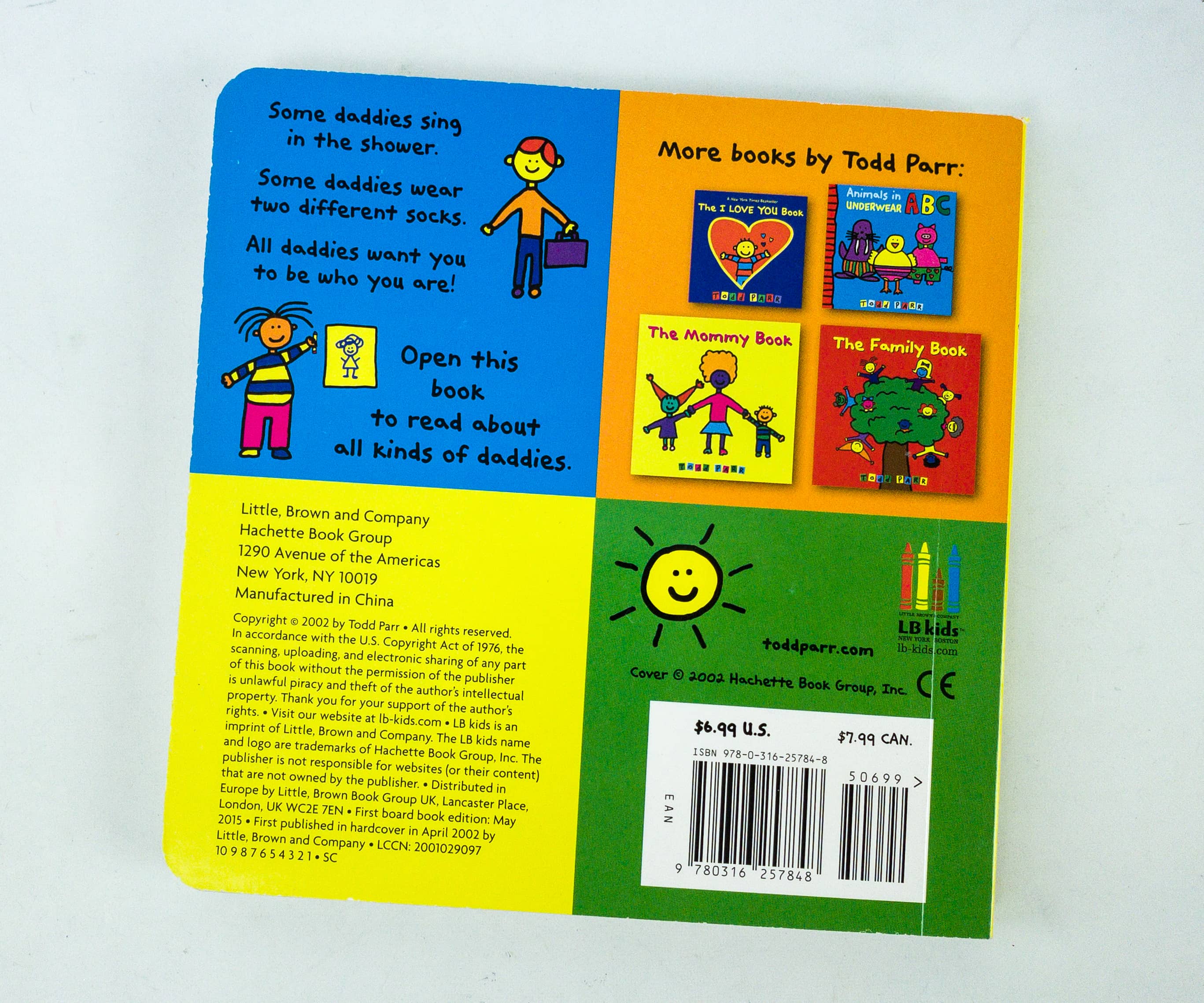 Aside from the Daddy book, Todd Parr also has the Mommy Book, Animals in Underwear (which sounds really funny), The I LOVE YOU book, and of course, The Family Book. I hope we could get another book from this author.
It's a nice book for great dad-children bonding! So far it has caused non-stop giggles for my kids!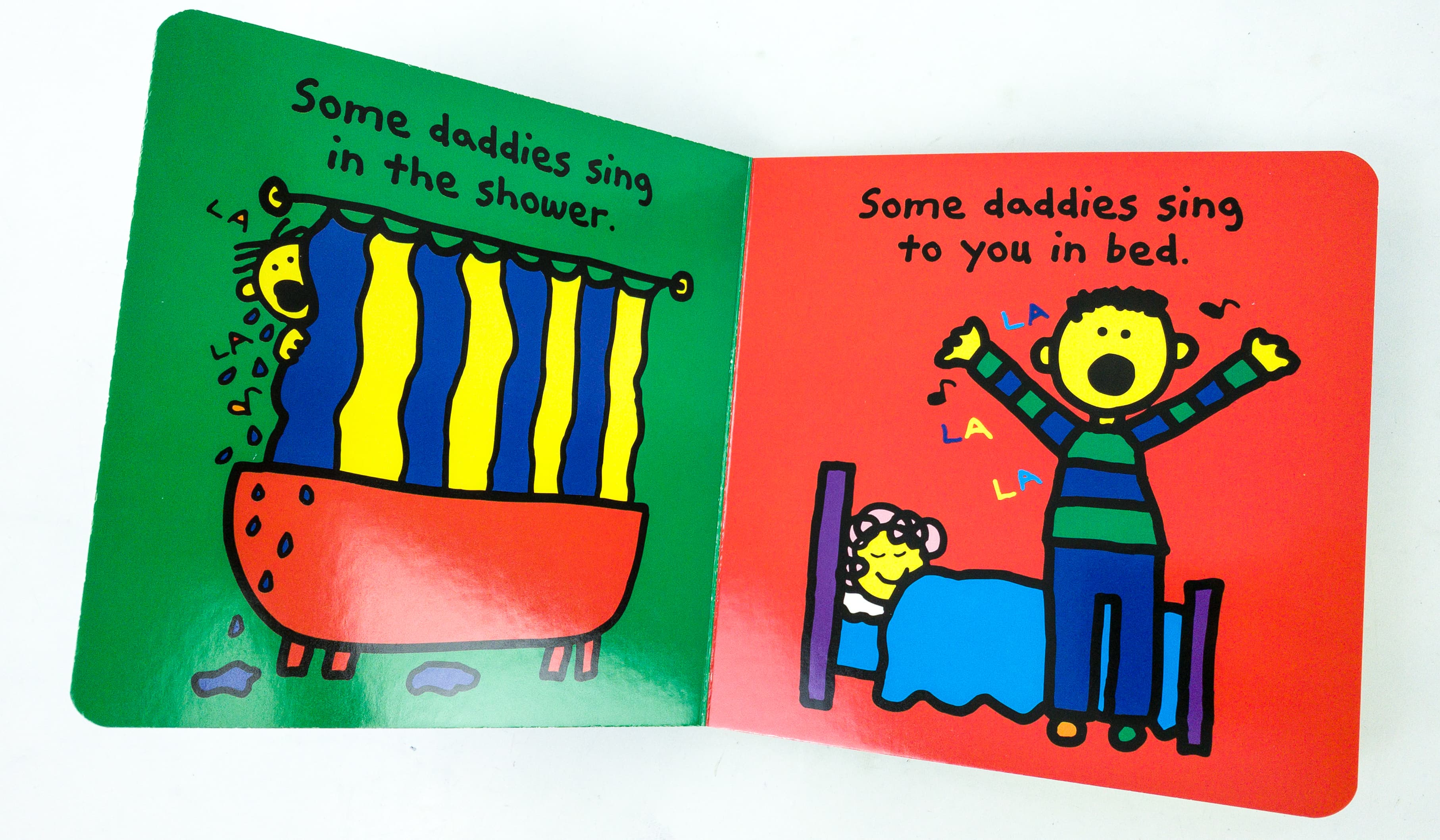 The art is child-friendly, and the colors used on the images are so bright. This is a nice read-aloud practice for the kids as well.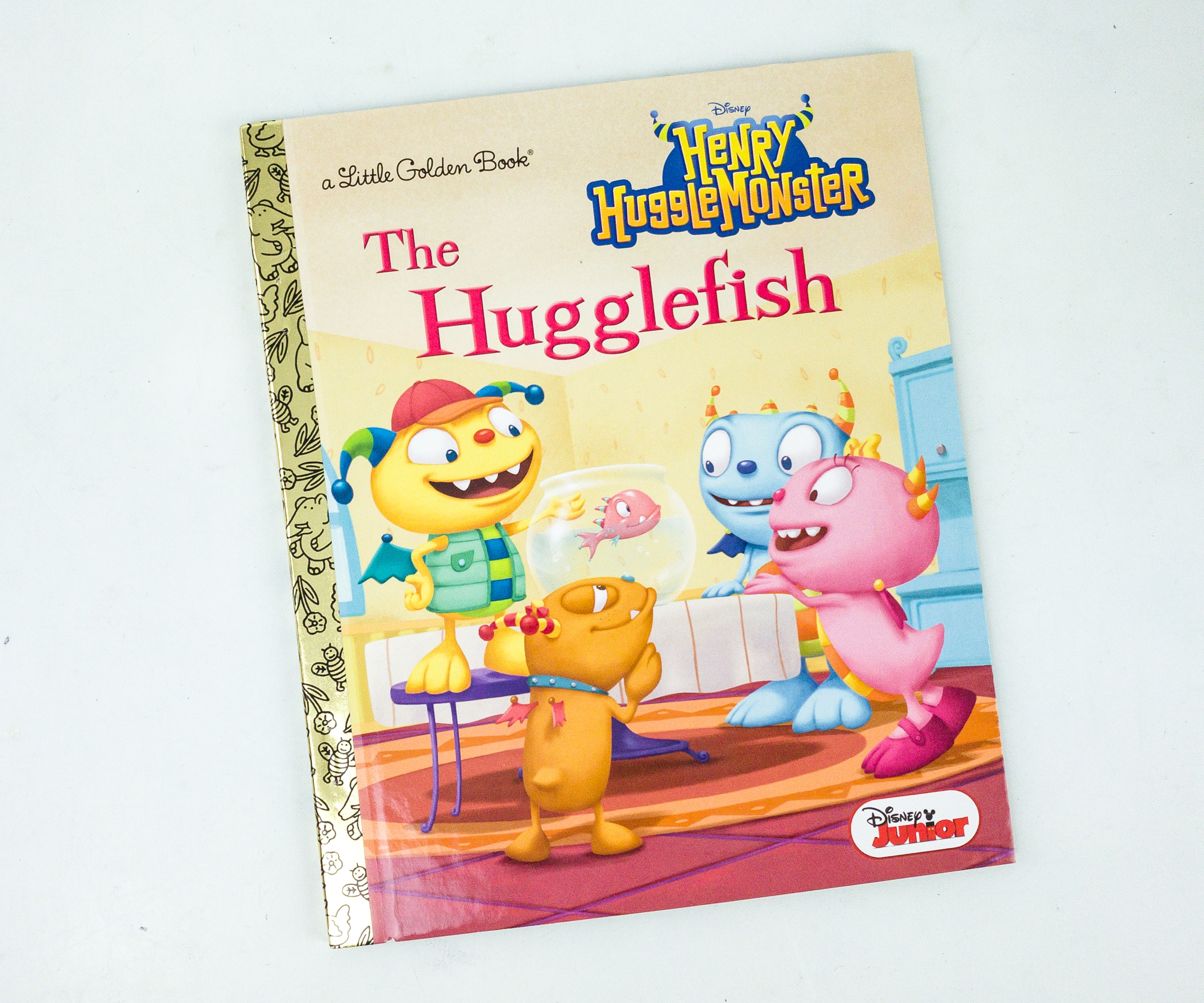 The Hugglefish Disney Junior Henry Huggle Monster ($4.99)
Henry's new little pet ends up causing some big problems! Boys and girls ages 2 to 5 will love this Little Golden Book based on an episode of the hit Disney Junior show Henry Hugglemonster!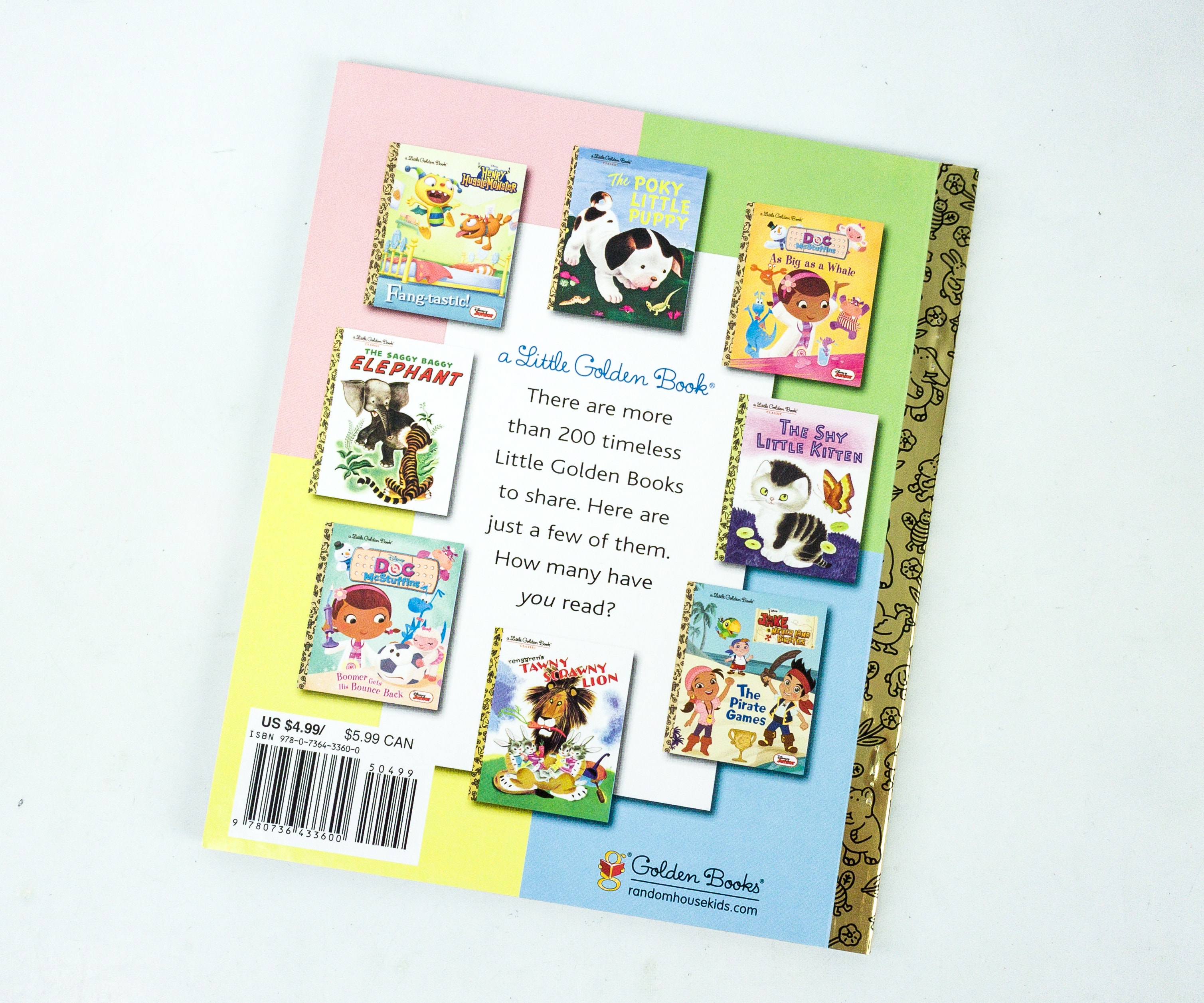 If your kids love the Disney Junior show entitled Henry Hugglemonster, they will surely love this book as well! At the back, the book also presented some other titles that are certainly timeless.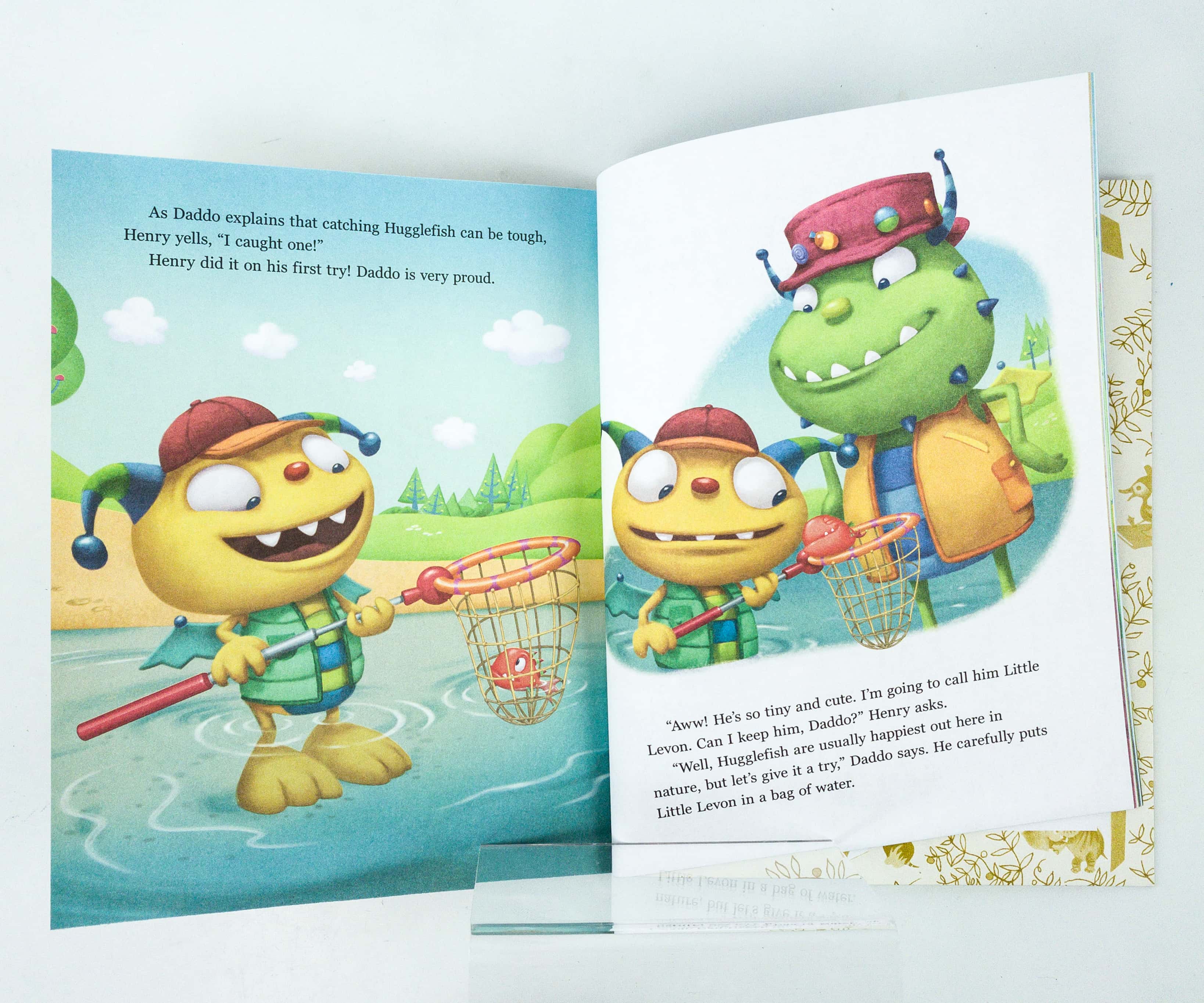 The story is about Henry's new pet, the Hugglefish, which is causing big problems!
The Hugglefish is getting bigger! The kids really enjoyed the illustrations like they're really watching the show. They already have an idea of what will happen in the story but reading the book also opens possibilities for some discussions among the kids.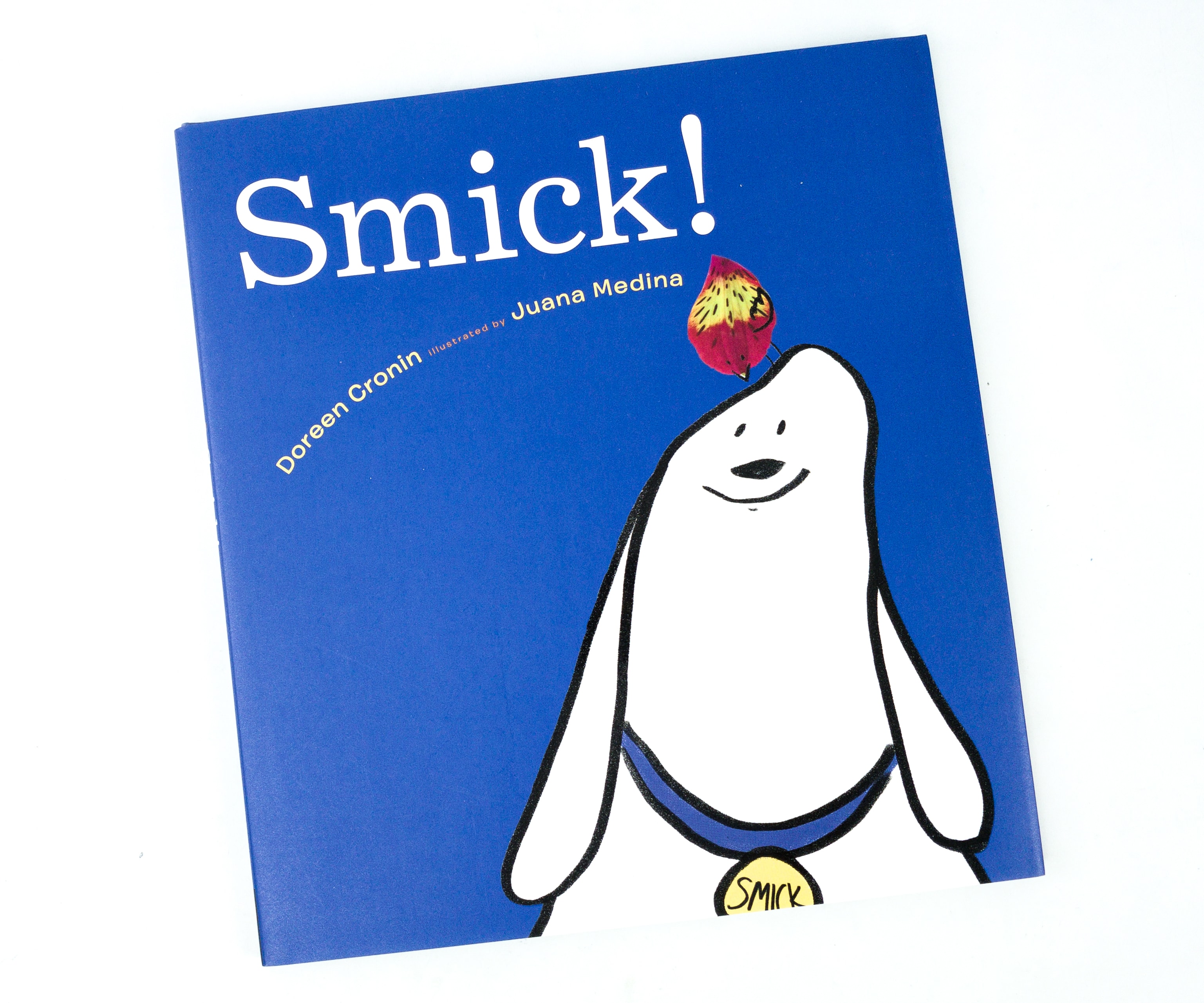 Smick! by Doreen Cronin ($13.99)
Smick is a BIG dog.

Sit, Smick.

Chick is a little chick.

Stay, Smick!

So what happens when they see a stick?

Written by New York Times bestselling author Doreen Cronin and ingeniously illustrated by newcomer Juana Medina, Smick is a story of unlikely friendship, a sense of adventure, and a lot of wonderful wordplay.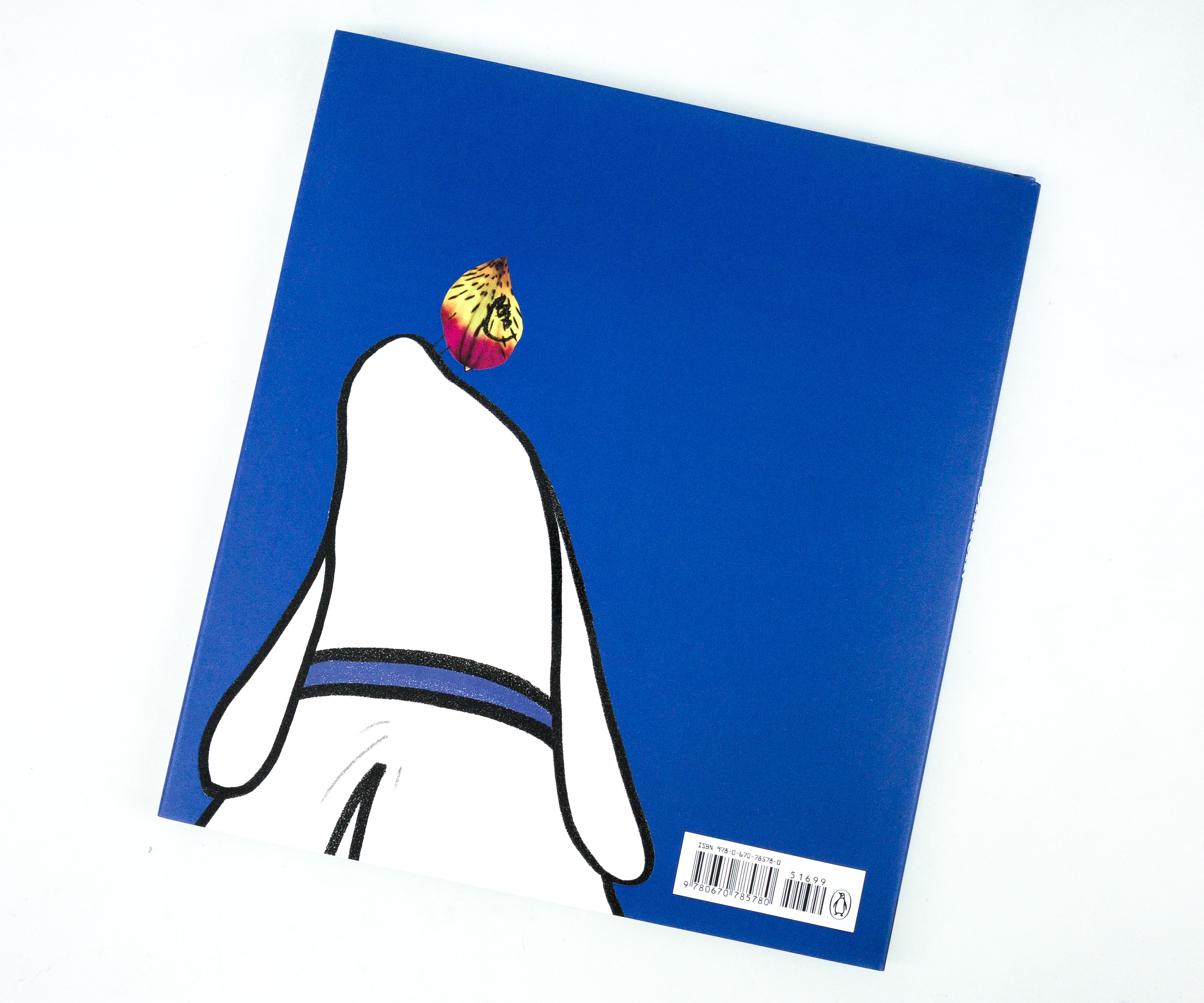 The back features the big playful doggo, Smick!
The dust jacket introduces us to the characters of the story, the dog Smick, the Chick, and the stick!
We have dogs in the house, and that's why the kids easily relate to the story.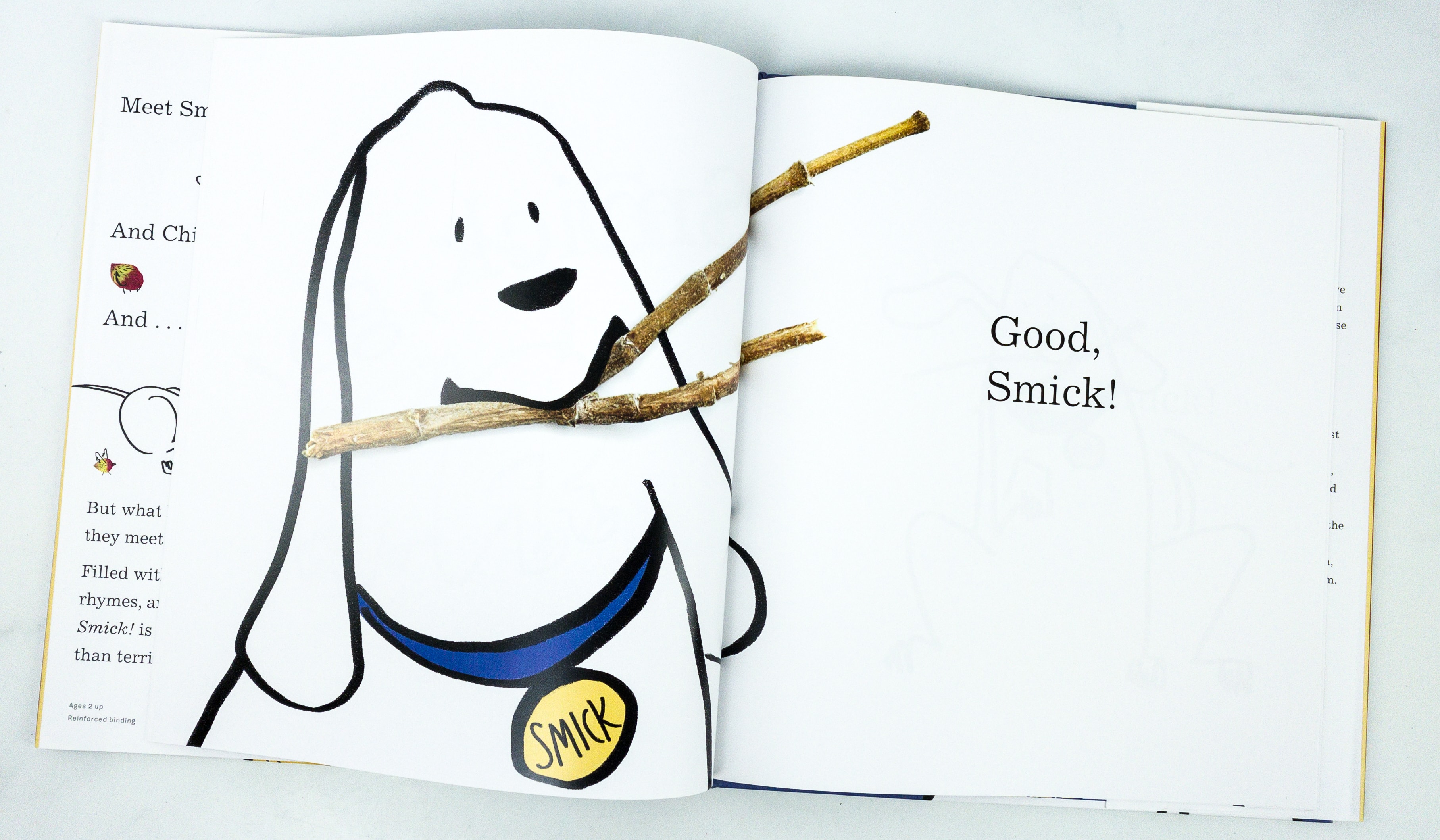 Though Smick looks like a dog version of a stick figure, the stick that he's playing with looks like a real tree branch! The book has lots of wordplays that we definitely enjoyed.
We all love reading, and I'm glad that the kids get their own age-appropriate books. Sometimes, reading time at home is too quiet, but if the books are as fun and interactive as this month's selection from Kids BookCase Club, hilarity and laughter ensues! I really don't mind as I know that the kids really love the stories and at the end of each reading session, they always have some takeaways from the amazing tales and stories, plus they were able to practice reading aloud. If you want new children's books delivered to your door every month, this subscription is one of the best options out there!
Are you getting Kids BookCase Club?