Jackie's Chocolate offers a monthly handmade, gourmet chocolate subscription box, which may include their signature creamy caramels, tangy truffles, dark and white chocolates, and a lot more. Each box costs $27.50 per month, with approximately 15 chocolates. Shipping is free, and you can save when you get a 6-month or 12-month subscription!
DEAL:Save 25% off any subscription! Use coupon code HELLO25.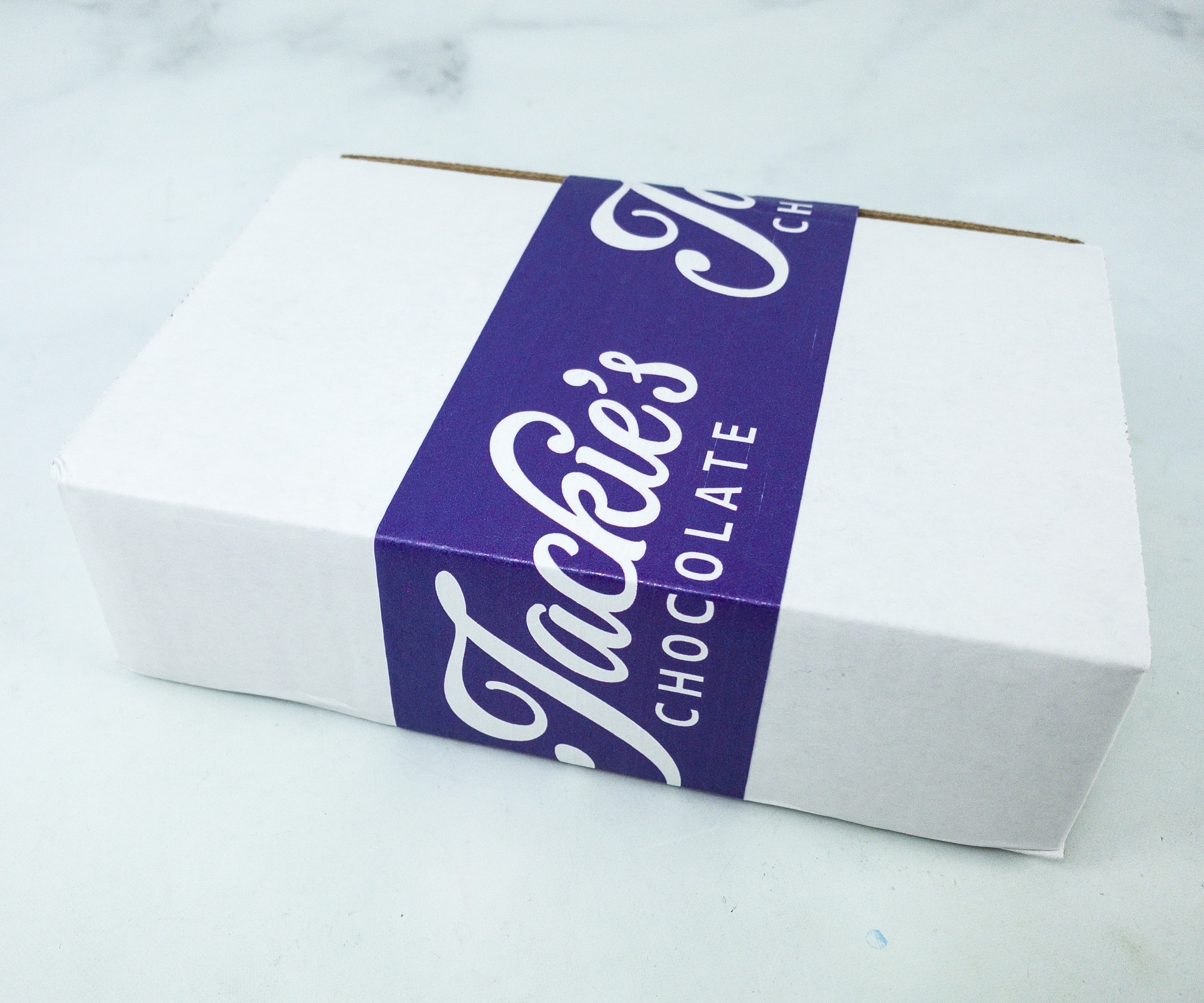 The items arrived in a simple white box with a Jackie's Chocolate sticker.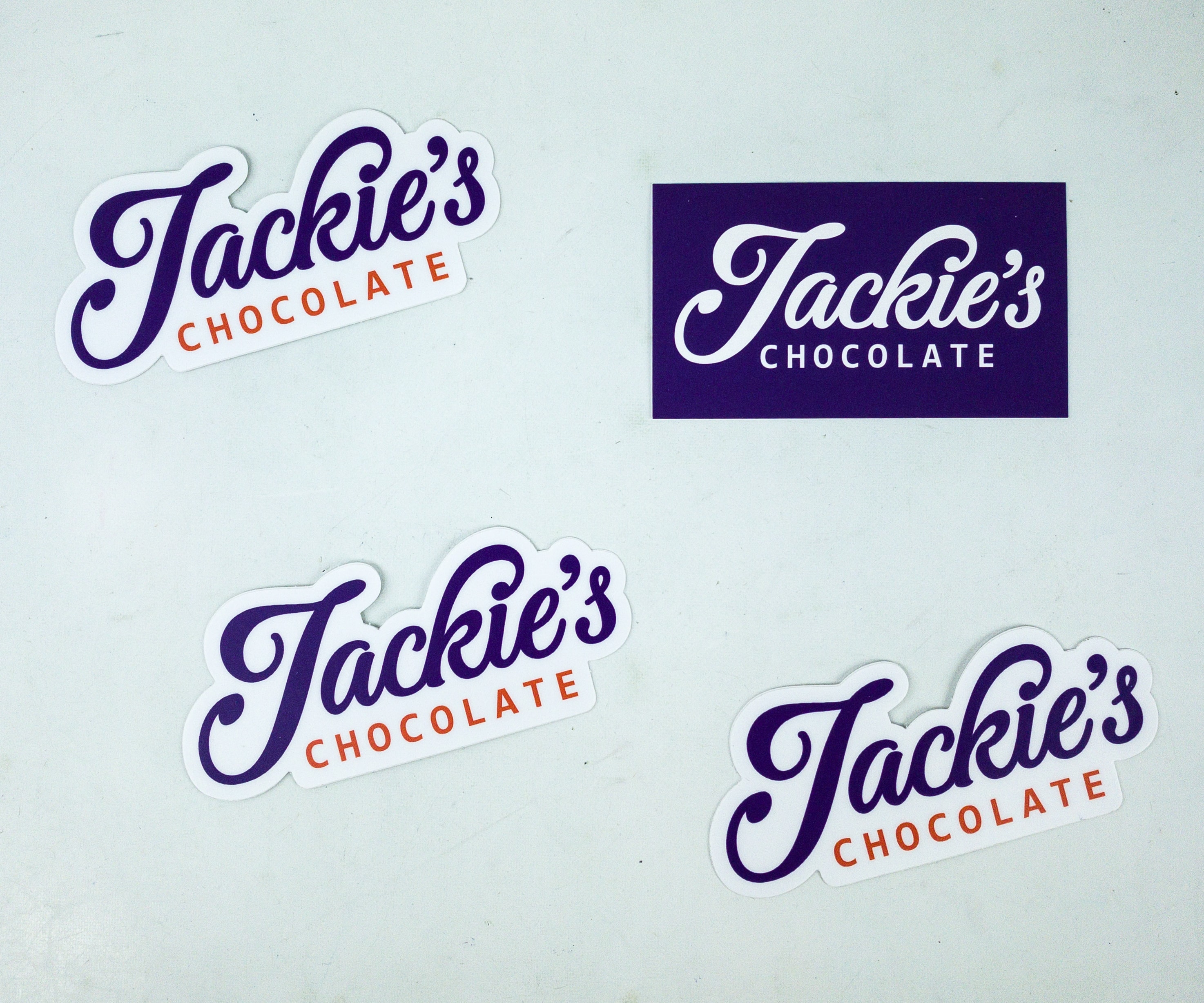 They also included a card and exclusive stickers.
The information sheet provides a short description of all the chocolates we got this month.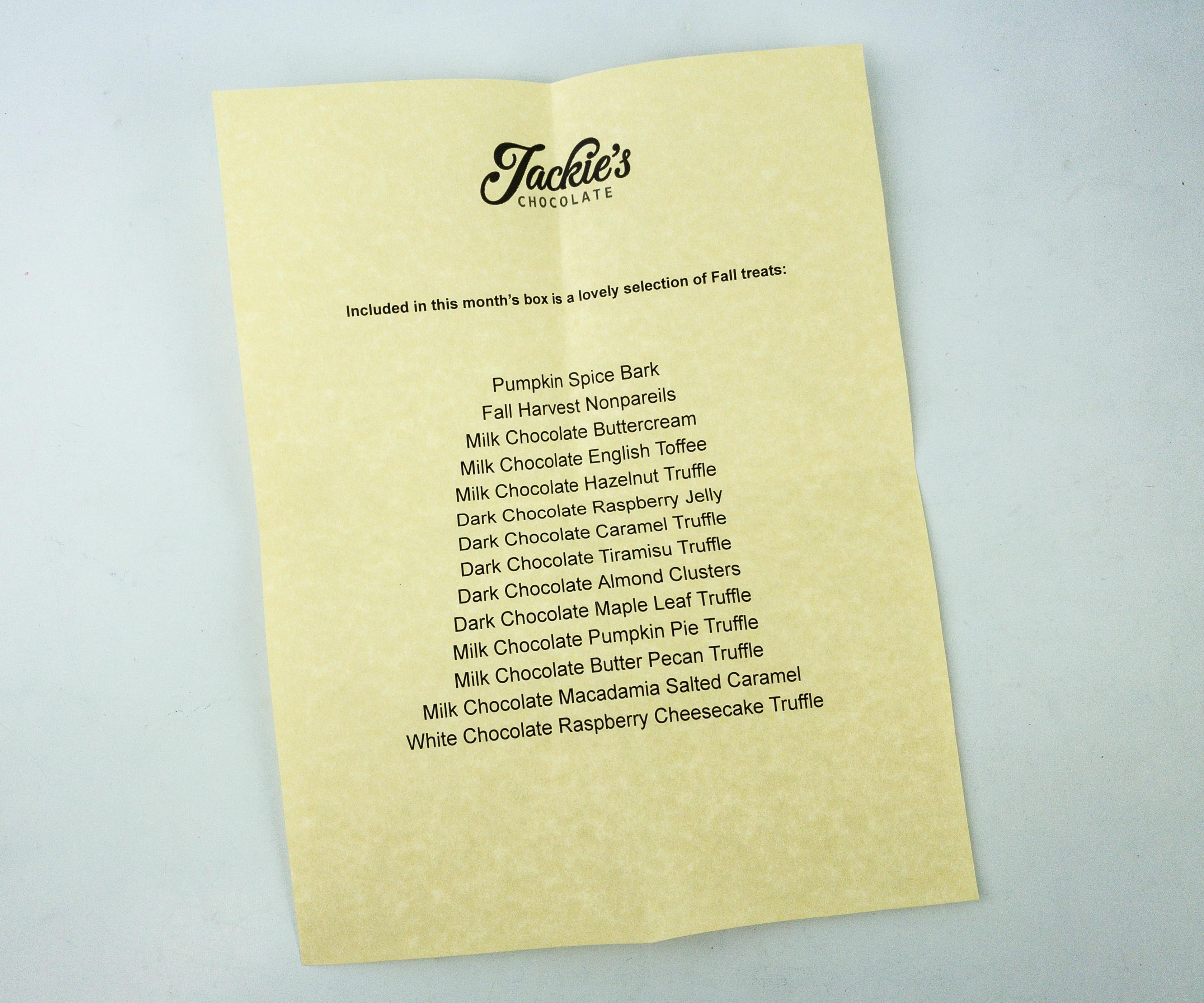 Here's a breakdown of our chocolate selection!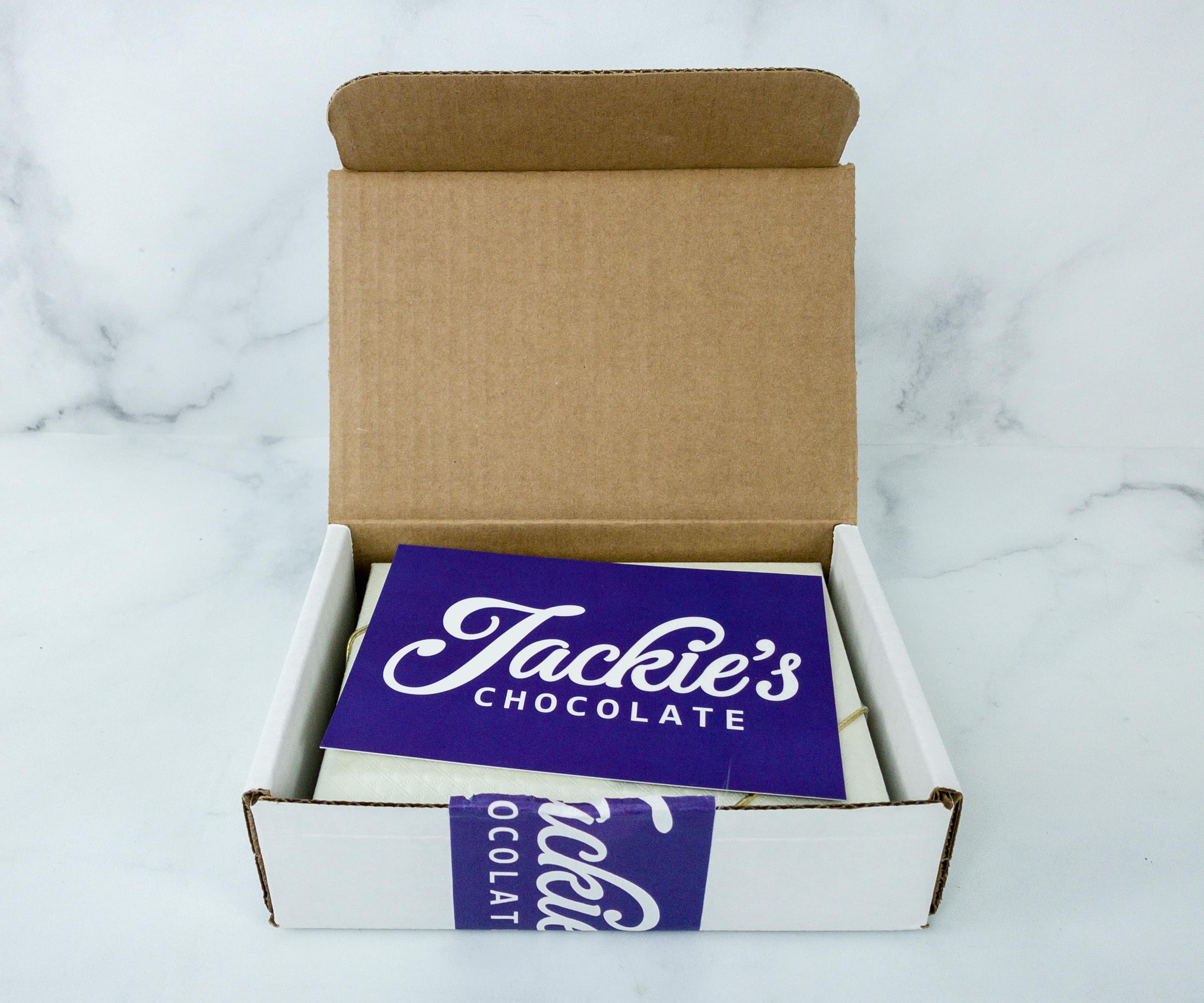 Inside the box is another box that contains all the chocolates for the month!
The box container was securely wrapped and even tied with a ribbon.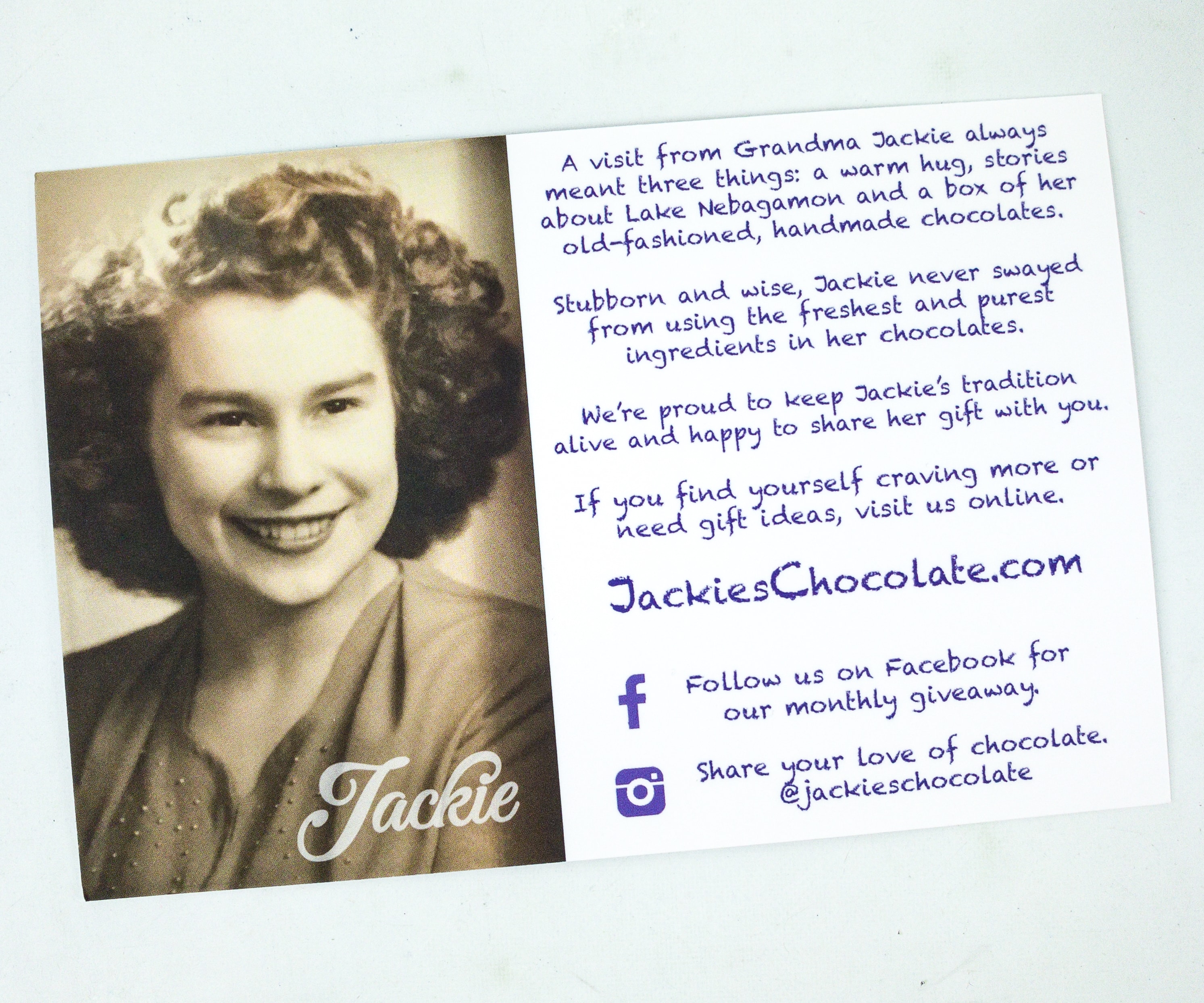 There's another card and it features a short note from Jackie's Chocolate.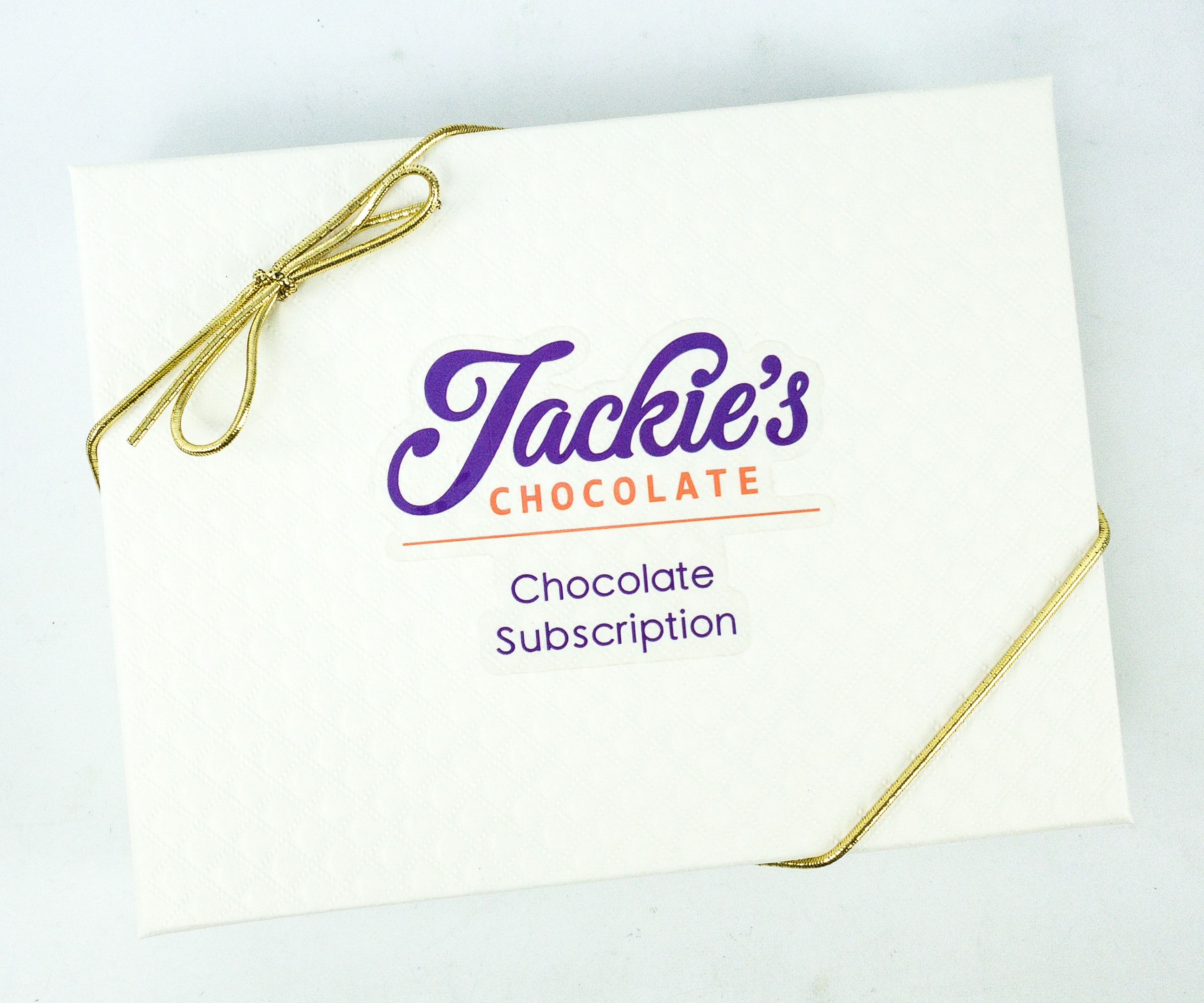 The inner box is perfect for gifting. It's really presentable with its clean white color, plus its gold-colored string!
Check out all the chocolates we got this month!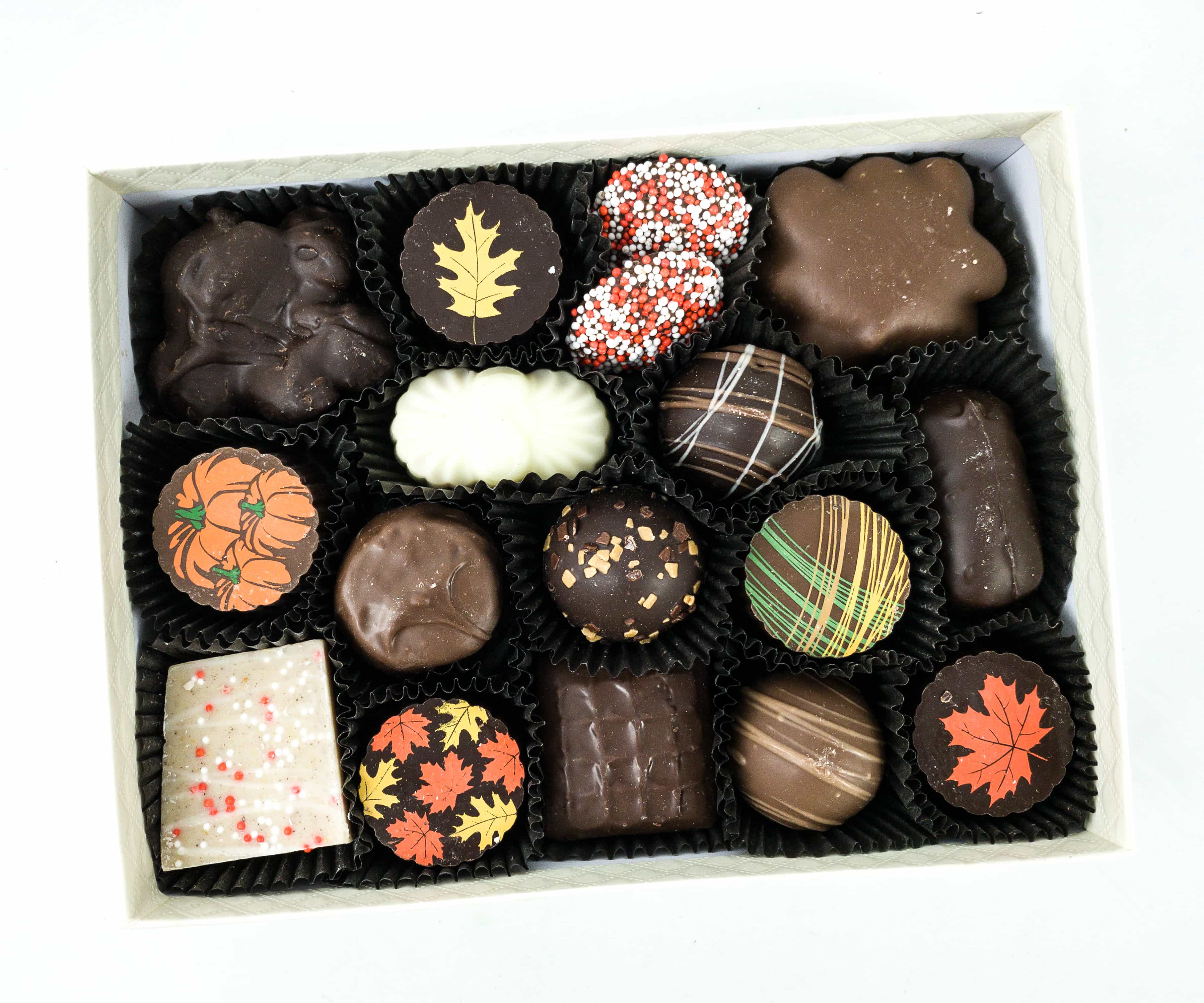 All the chocolates are neatly packed inside! They all arrived in great condition!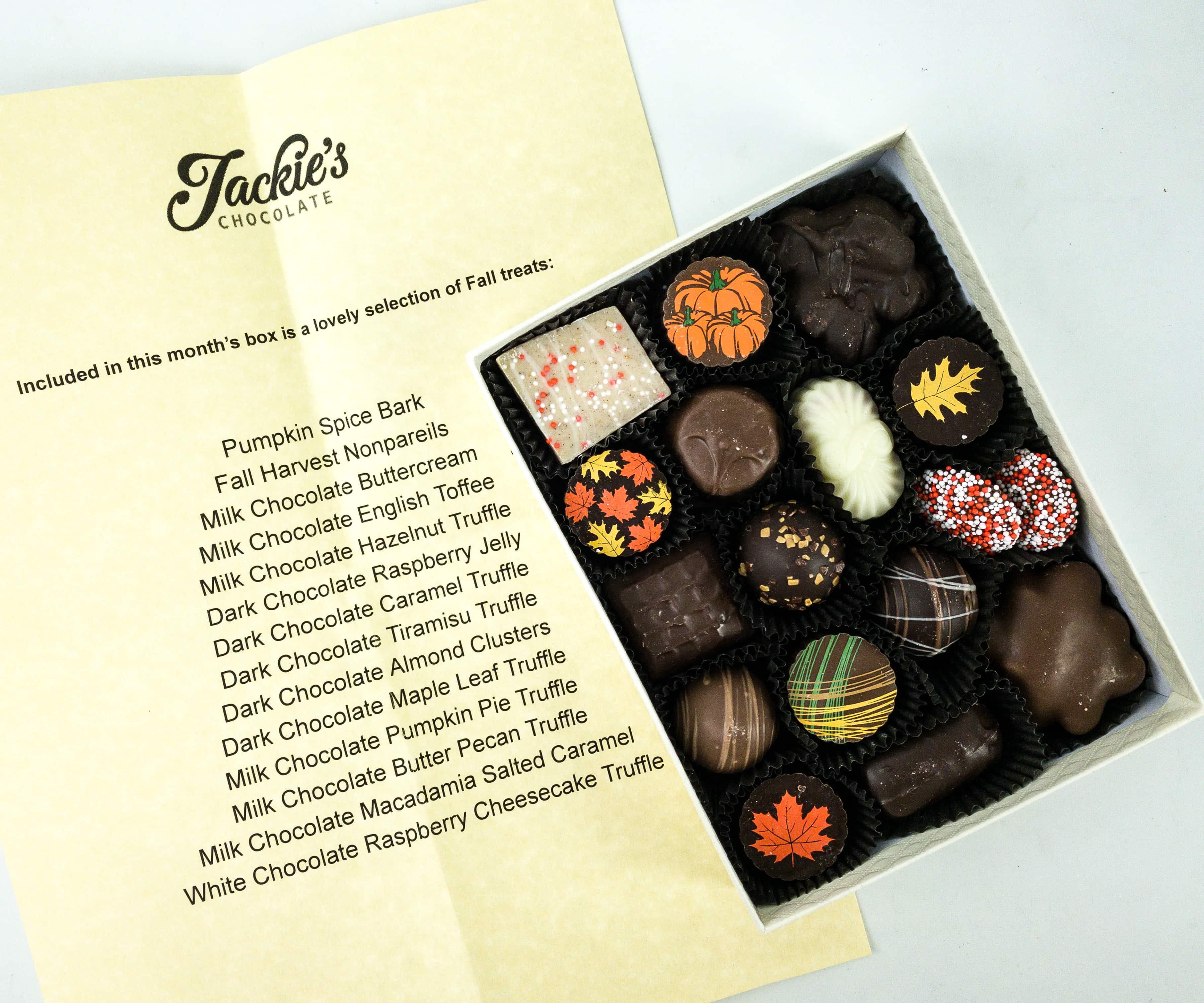 This month's box includes 16 different types of creamy, sweet, and tasty chocolates!
Everything in my box!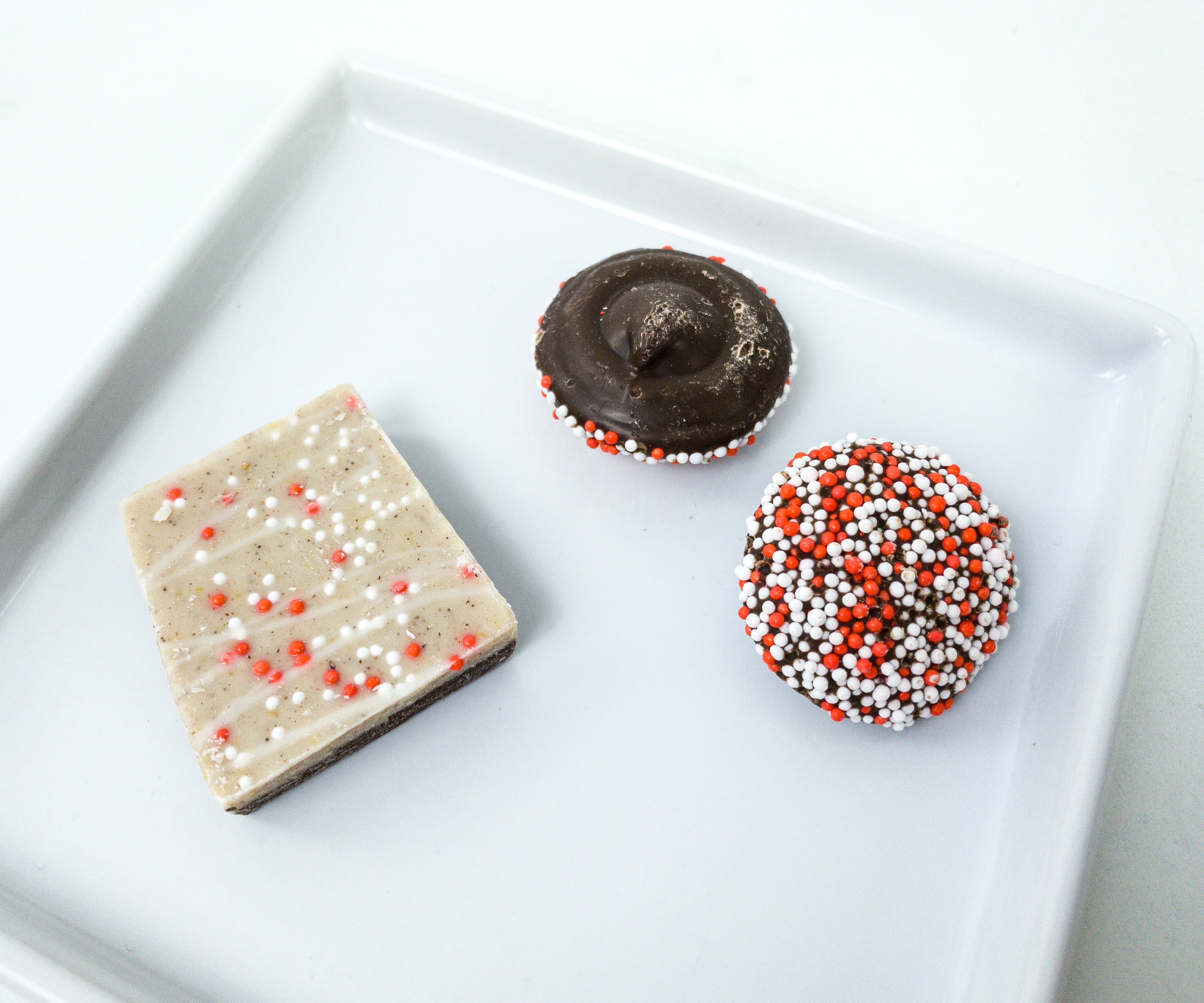 The first batch of chocolates features luscious and creamy milk chocolate and sweet candy sprinkles!
The texture and extra crunch of the sprinkles made a nice contrast with the creaminess of the chocolates. Our sweet tooth cravings were easily satisfied by these!
The next batch are fall-themed chocolates! They feature images of maple leaf and pumpkin, which symbolize the season!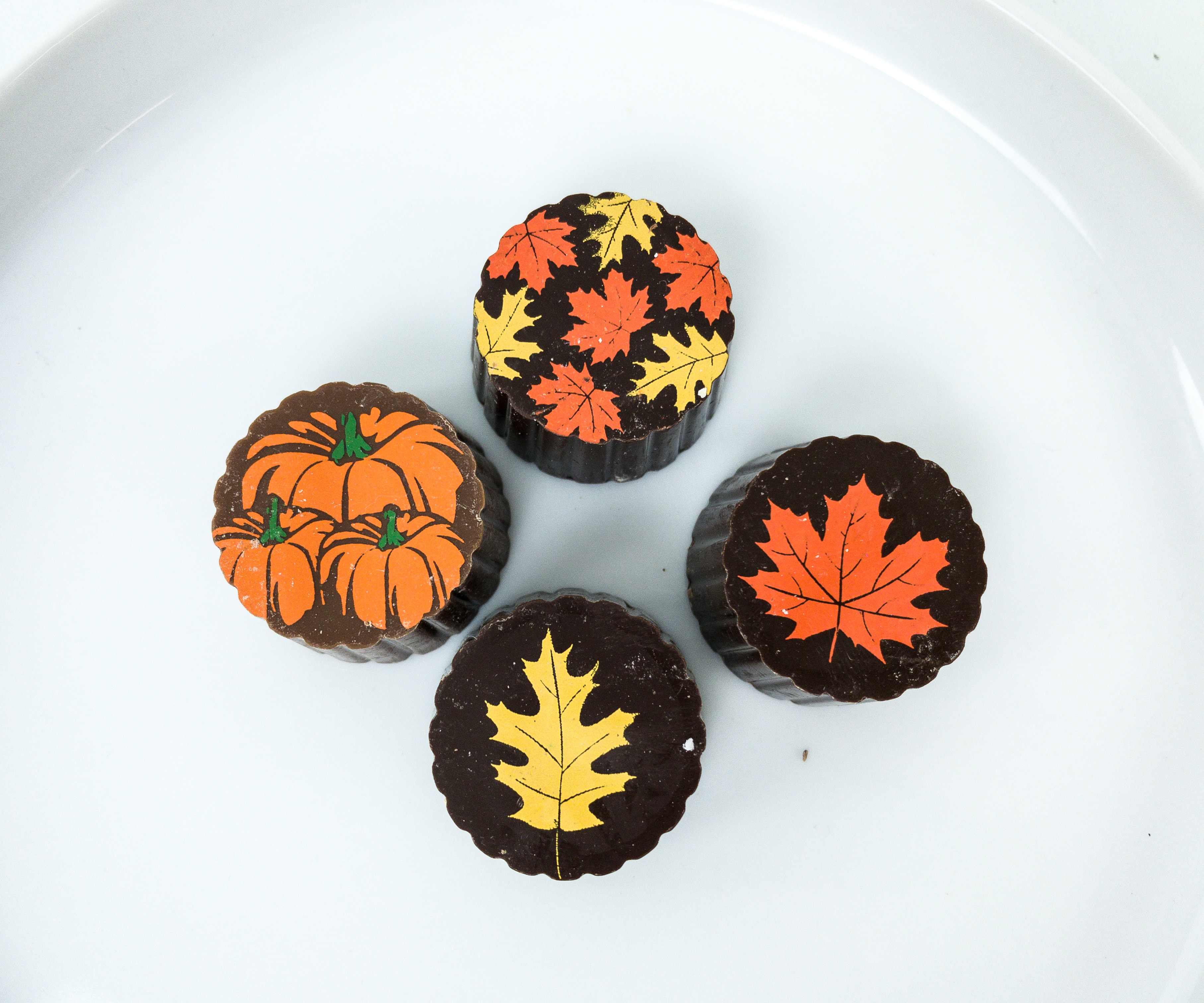 They are bite-sized, hard-shelled chocolate treats that don't easily melt in your hands.
The chocolate used for these treats is rich and tasty!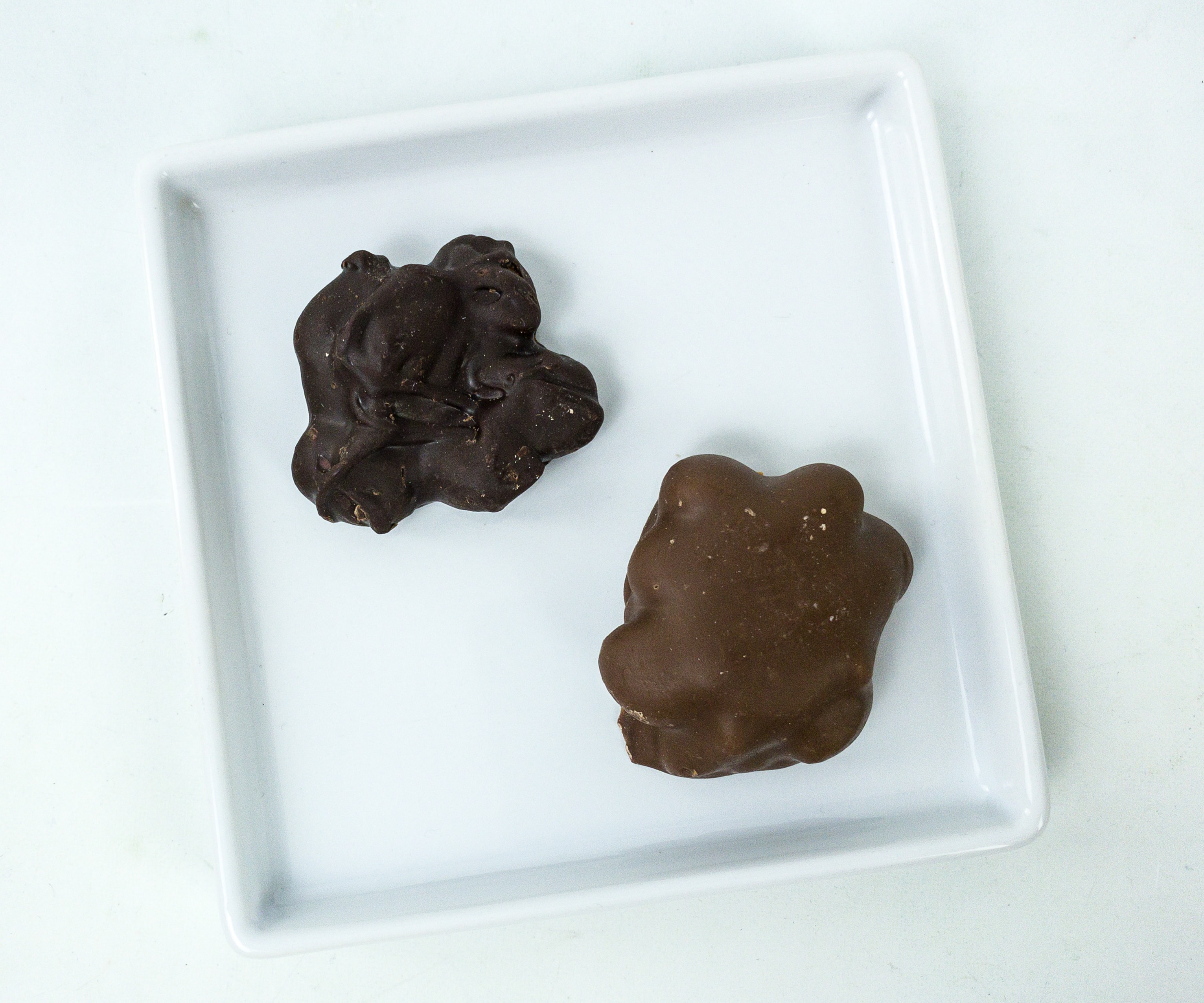 The next pair of sweets are irregularly shaped. They are made with creamy chocolate and nutty nougat fillings.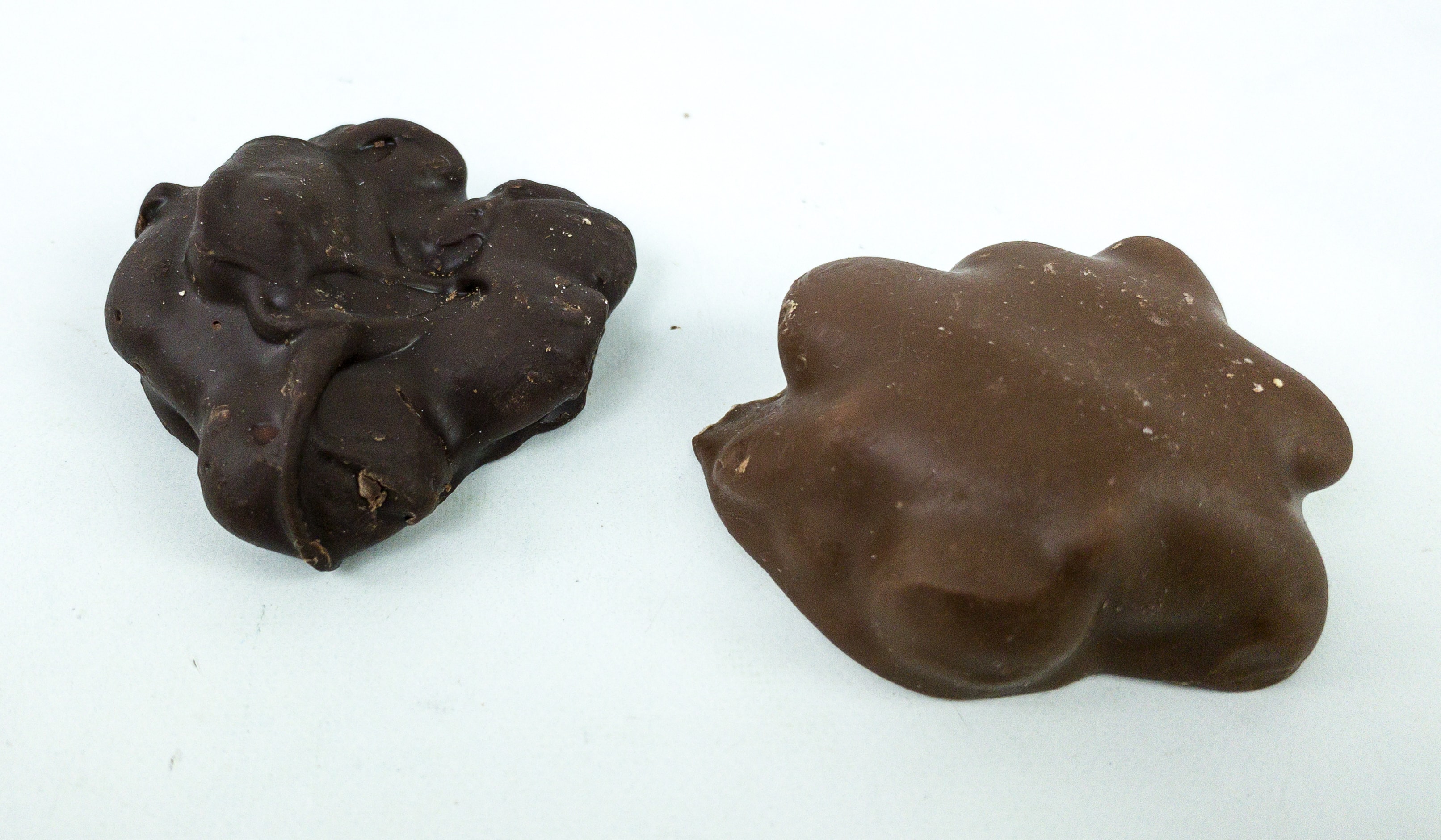 These chocolates are smooth outside and soft and chewy inside.
The nougats and nuts are were so good. We also love the variety textures on this one!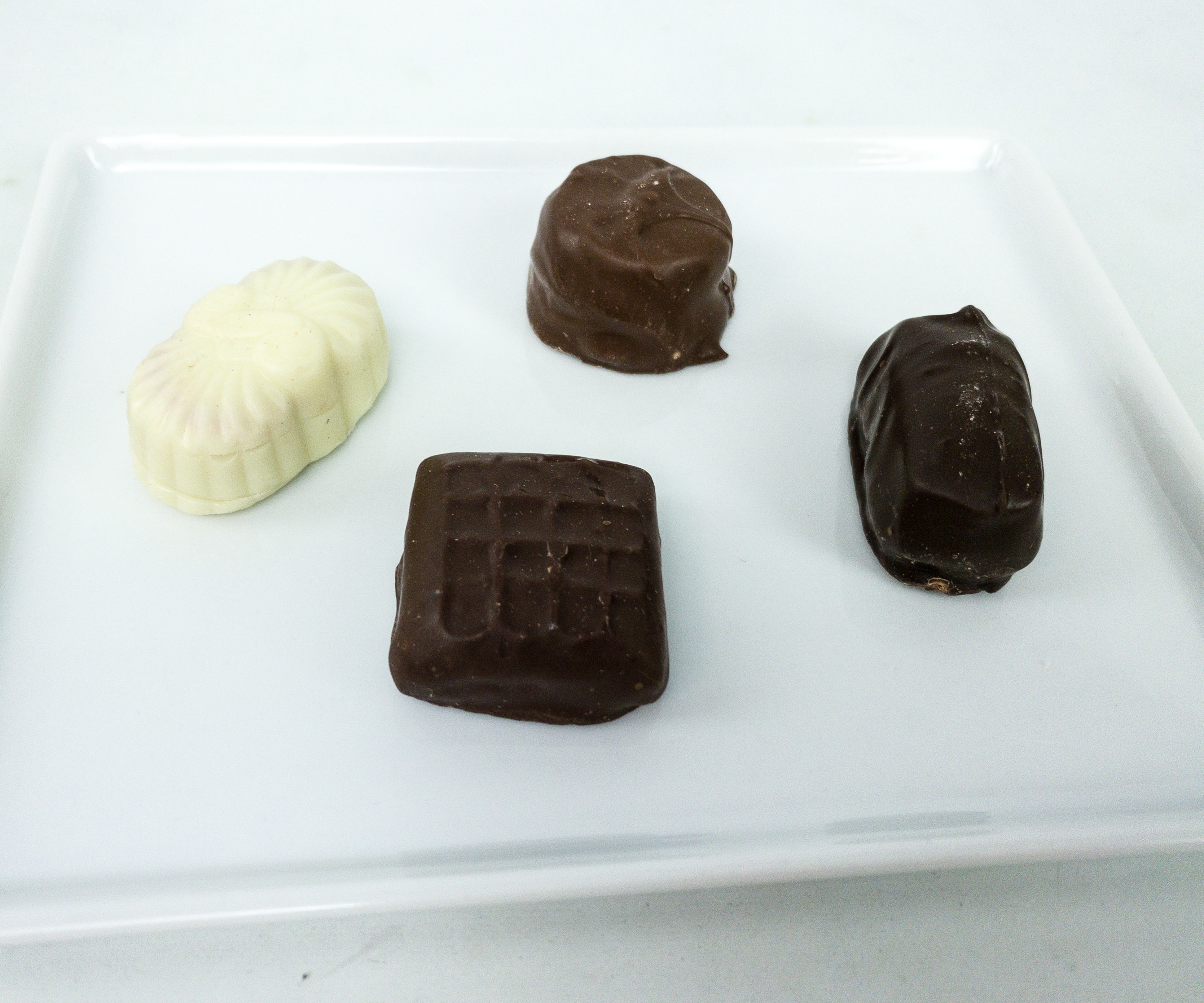 The following batch of chocolates includes white, dark, and milk chocolates!
They are also hard-shelled candies with a uniquely rough texture and thick chocolate coating.
Chocolate overload! These treats also come with delectable, soft, and chewy chocolate filling inside.
These batch of chocolates were either drizzled with creamy milk chocolate or showered with crunchy nuts and chocolate bits.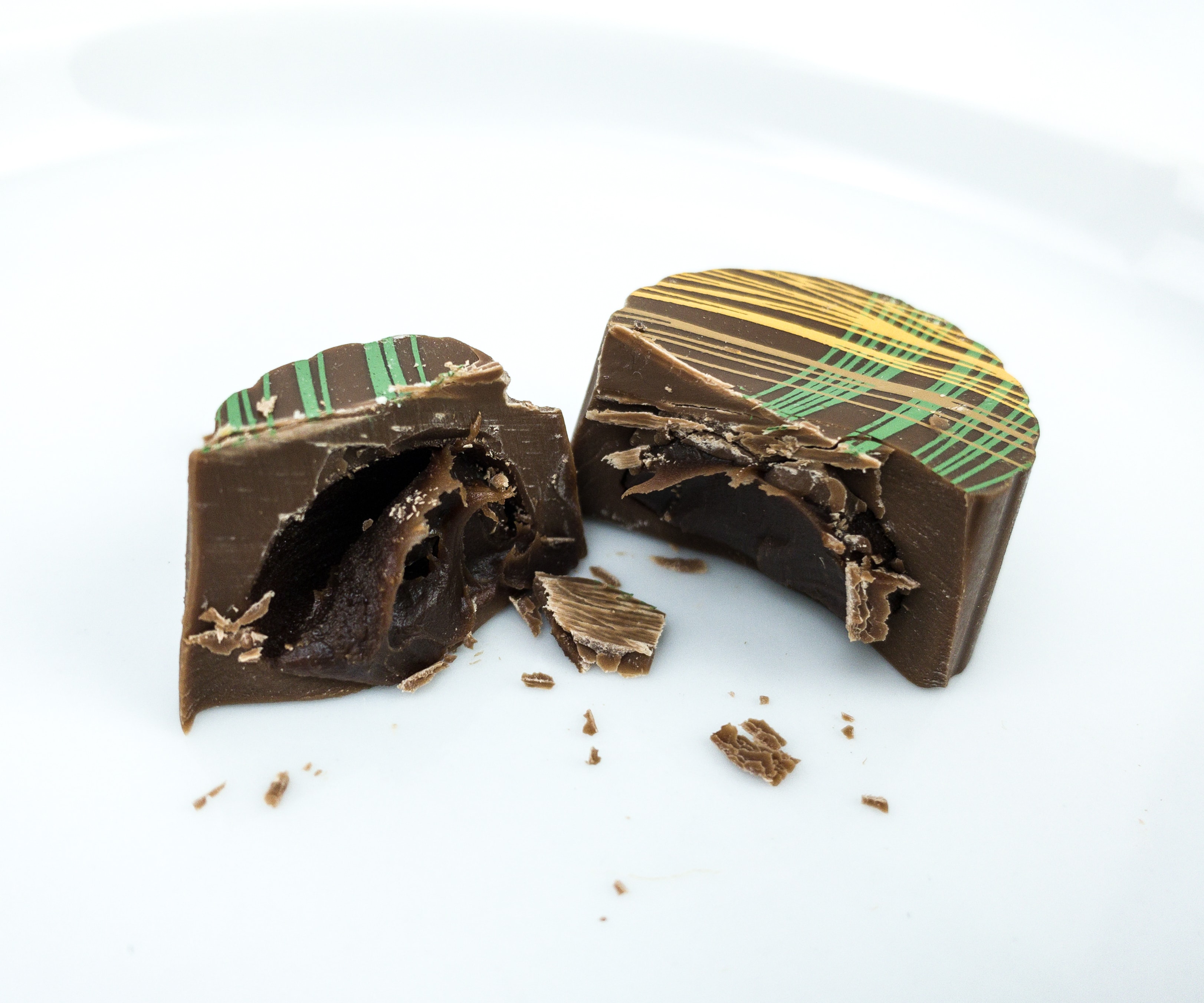 This one has a rich and creamy chocolate filling that easily melts in the mouth!
Inside this chocolate is a layer of luscious caramel and chewy nougat filling. It's so decadent and we can't get enough!
Here are all the chocolate treats we got this month!
It's been a while since our last Jackie's Chocolate box, and I'm happy because the chocolates are still the delicious ones we know! This month's box is filled with a nice variety of chocolates, some were packed with nougat and nuts while others are sprinkled with sweet candies. My family is a big fan of chocolates and this box certainly didn't disappoint! This box also makes a great gift for your friends and loved ones, especially for the holidays!
Are you getting this box too?