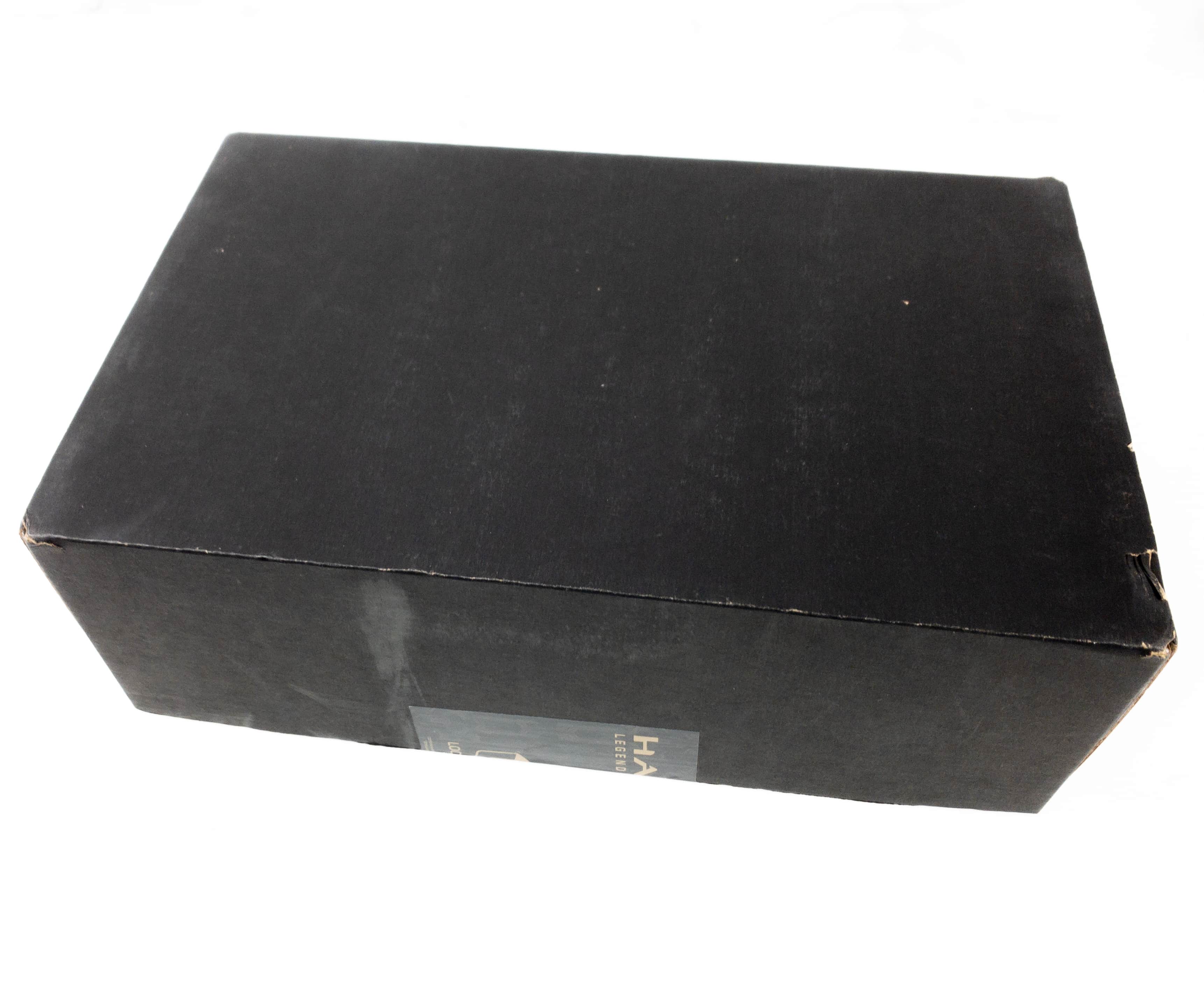 Halo Legendary Crate is the subscription box for the biggest Halo fans in the world. Every other month, you'll get UNSC-approved loot like exclusive figurines, collectibles, in-game items, apparel, and more, for $34.99 + shipping bi-monthly.
Unfortunately this box's run has ended! Check out Loot Gaming and Equip by Loot Gaming to get a replacement.
NOTE: All of Loot Crate subscription boxes are experiencing substantial delays. If you subscribe now you run the risk of never receiving boxes. Only subscribe if you are ok with that risk. 
DEAL: Save 15% on any Loot Crate subscription when you use this link and coupon code HELLOSUBSCRIPTION15.
The box is sealed with a sticker.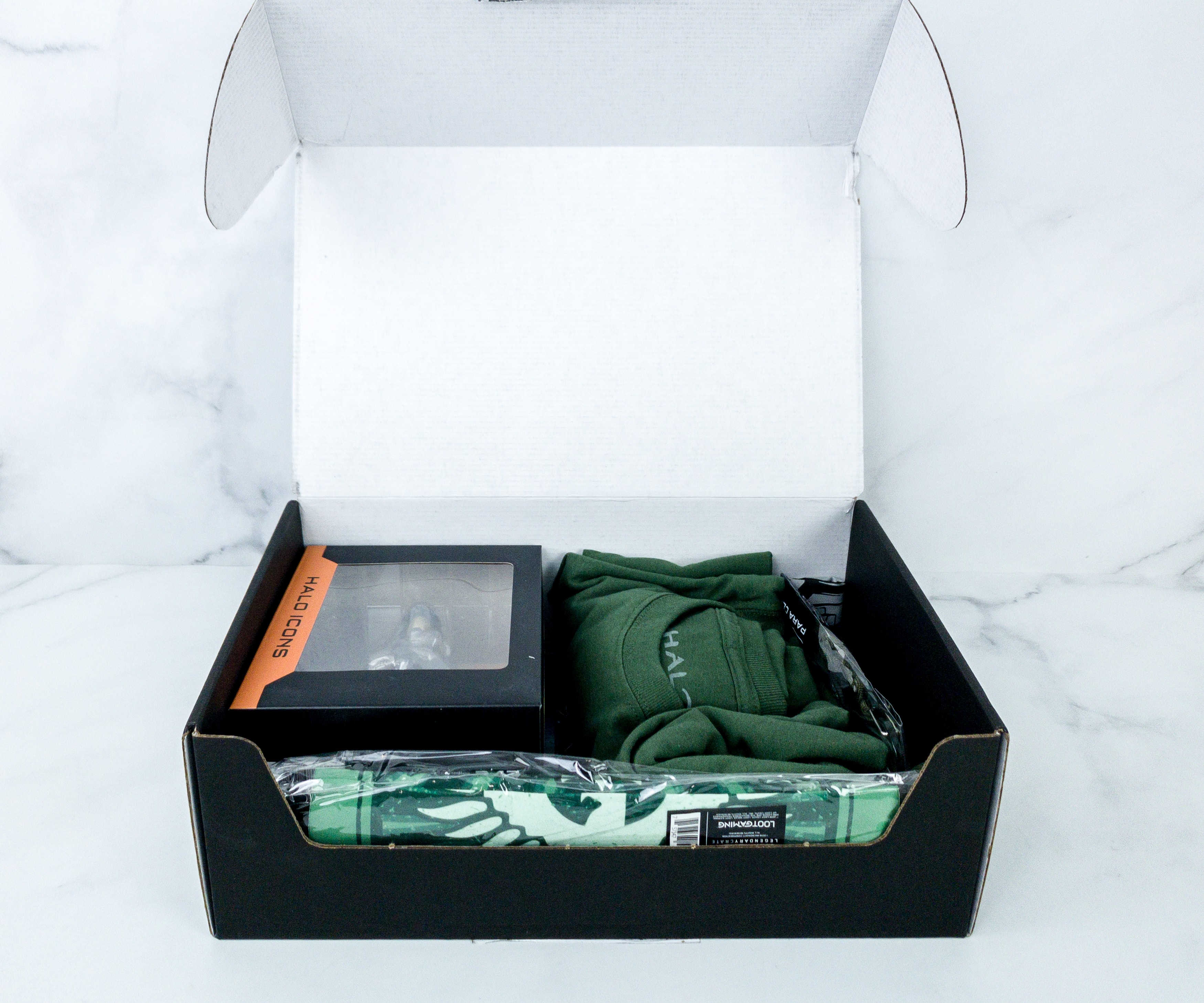 Halo Legendary Crate is made to create the ultimate experience for Spartan super-soldiers.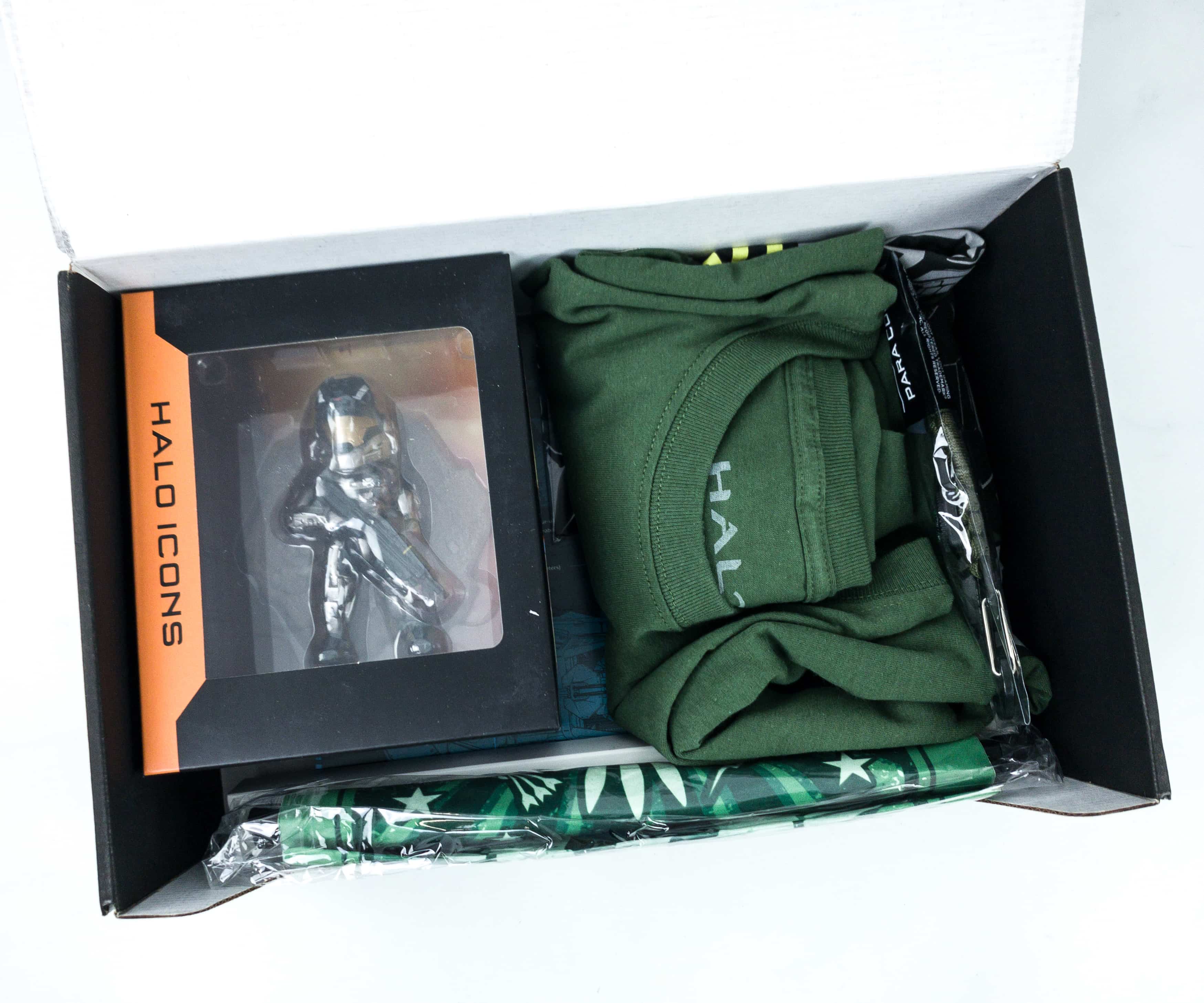 The items came with their individual packaging.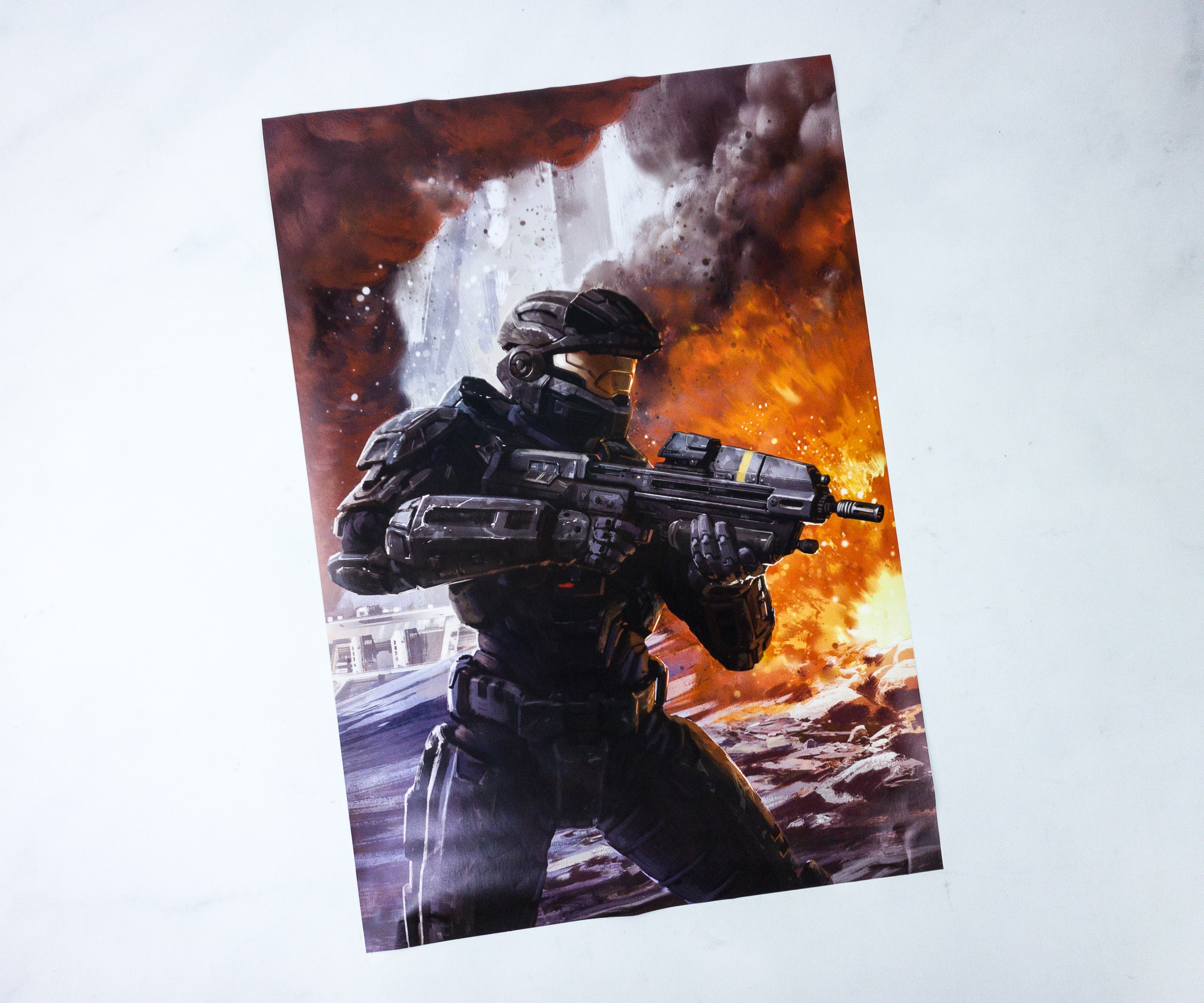 The theme for this month is NOBLE! I love the high-quality Halo artwork. The poster measures 17″x11″.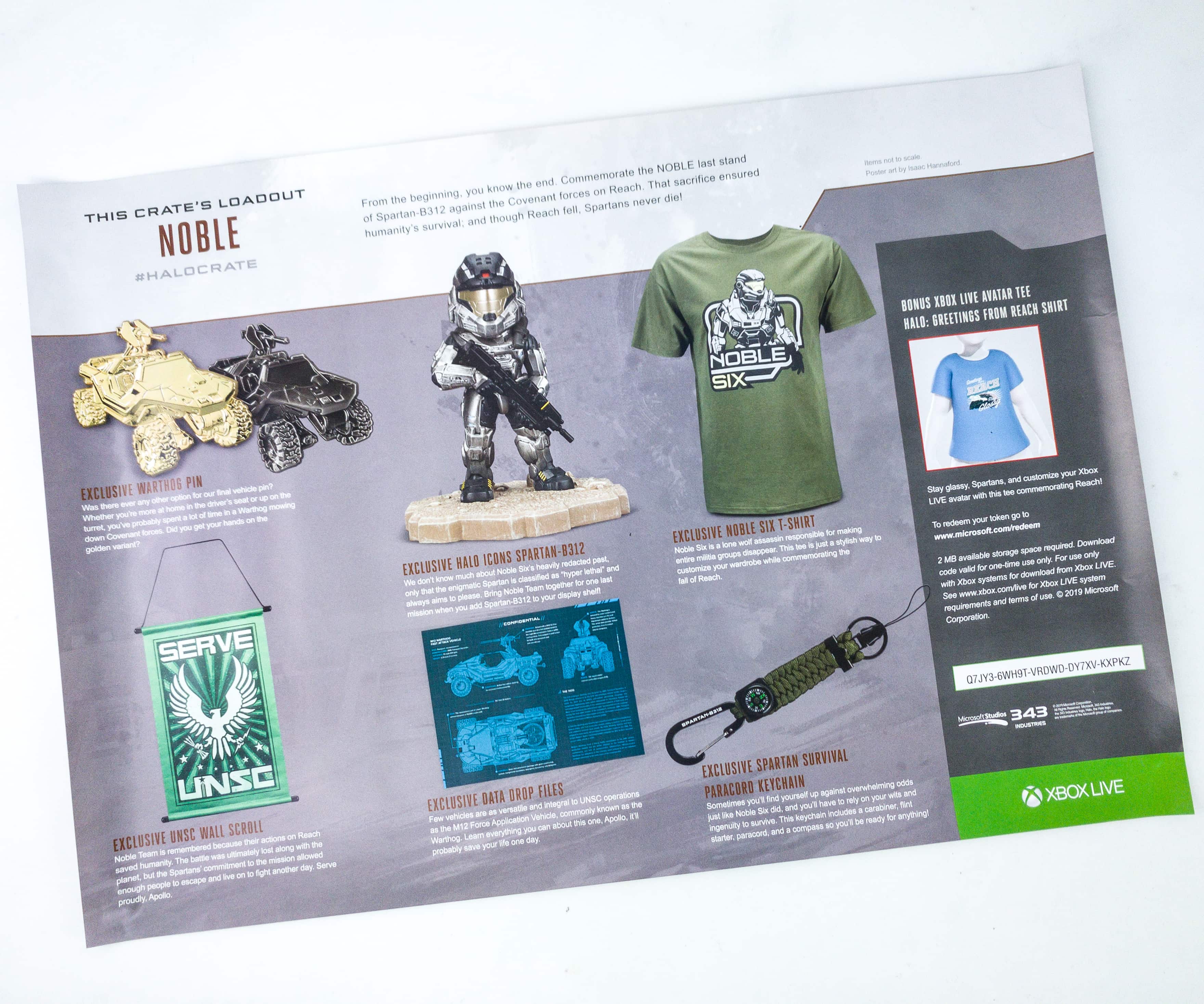 The back of the poster lists all the items included in the crate, fleshes out the theme, and has a digital content code for Halo!
You can also get a bonus Xbox Live avatar tee.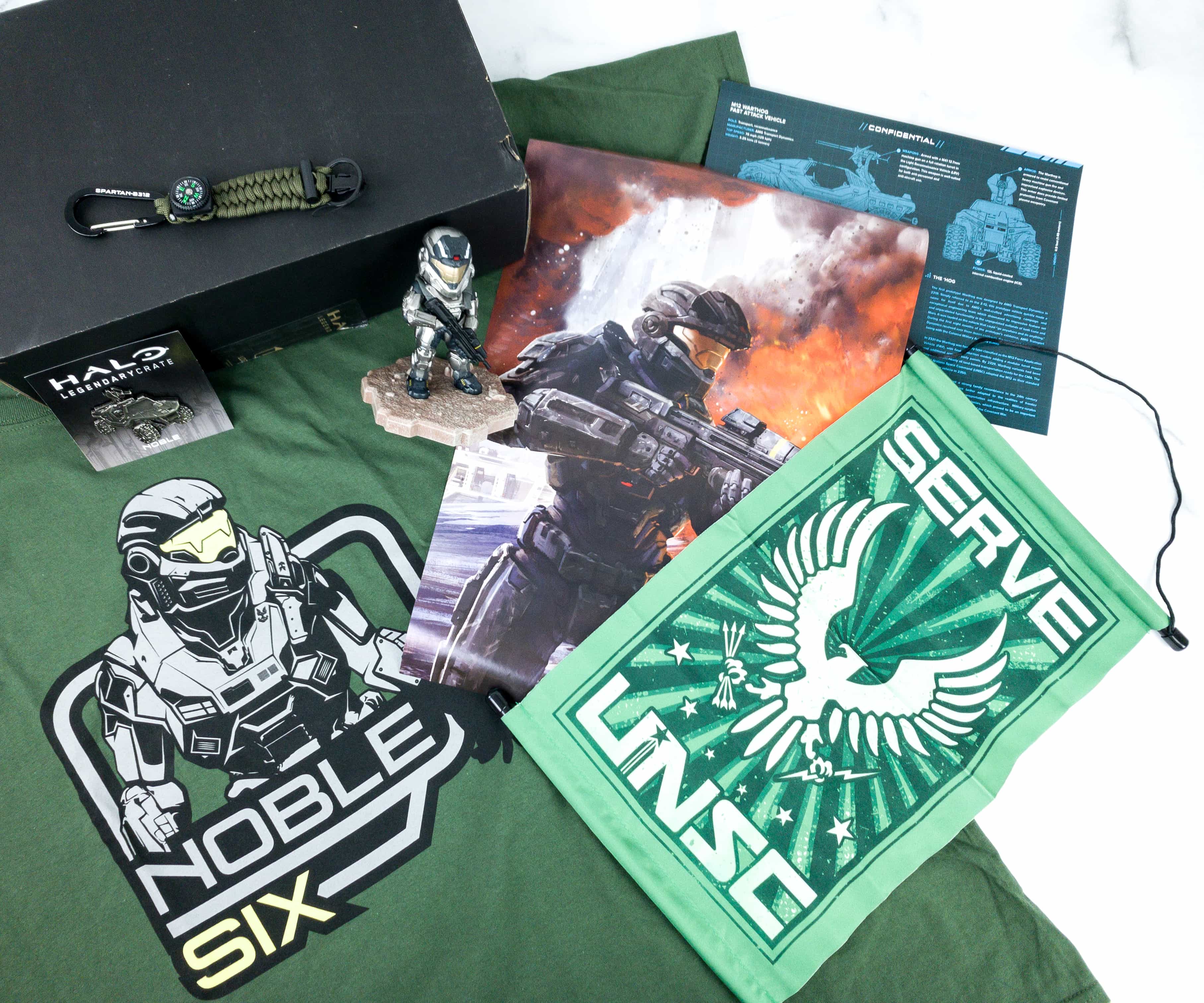 As usual, everything in this box is exclusive!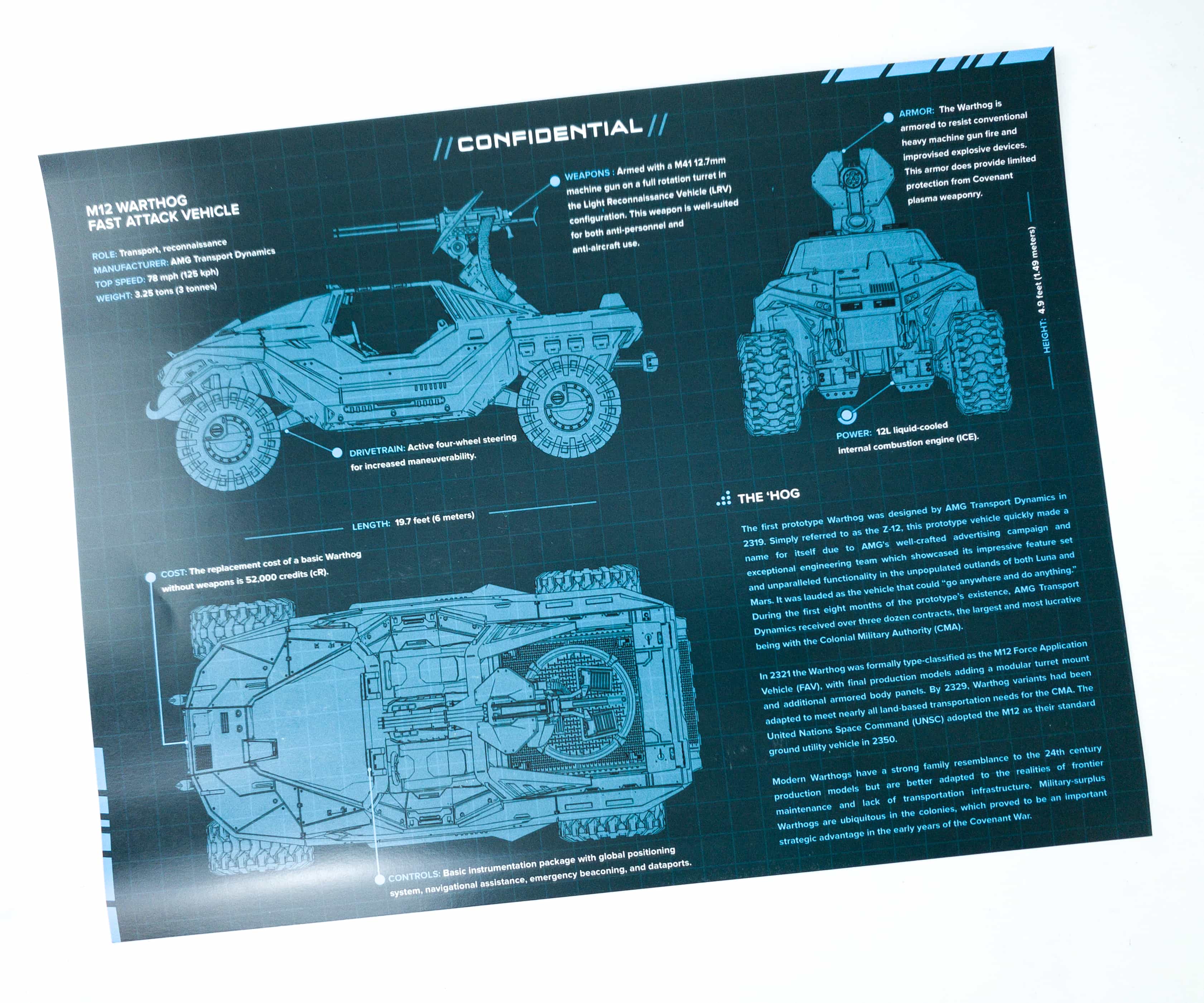 Data Drop Files. The box came with a top-secret data drop. These documents can aid you in your intense investigation, and it's for your eyes only!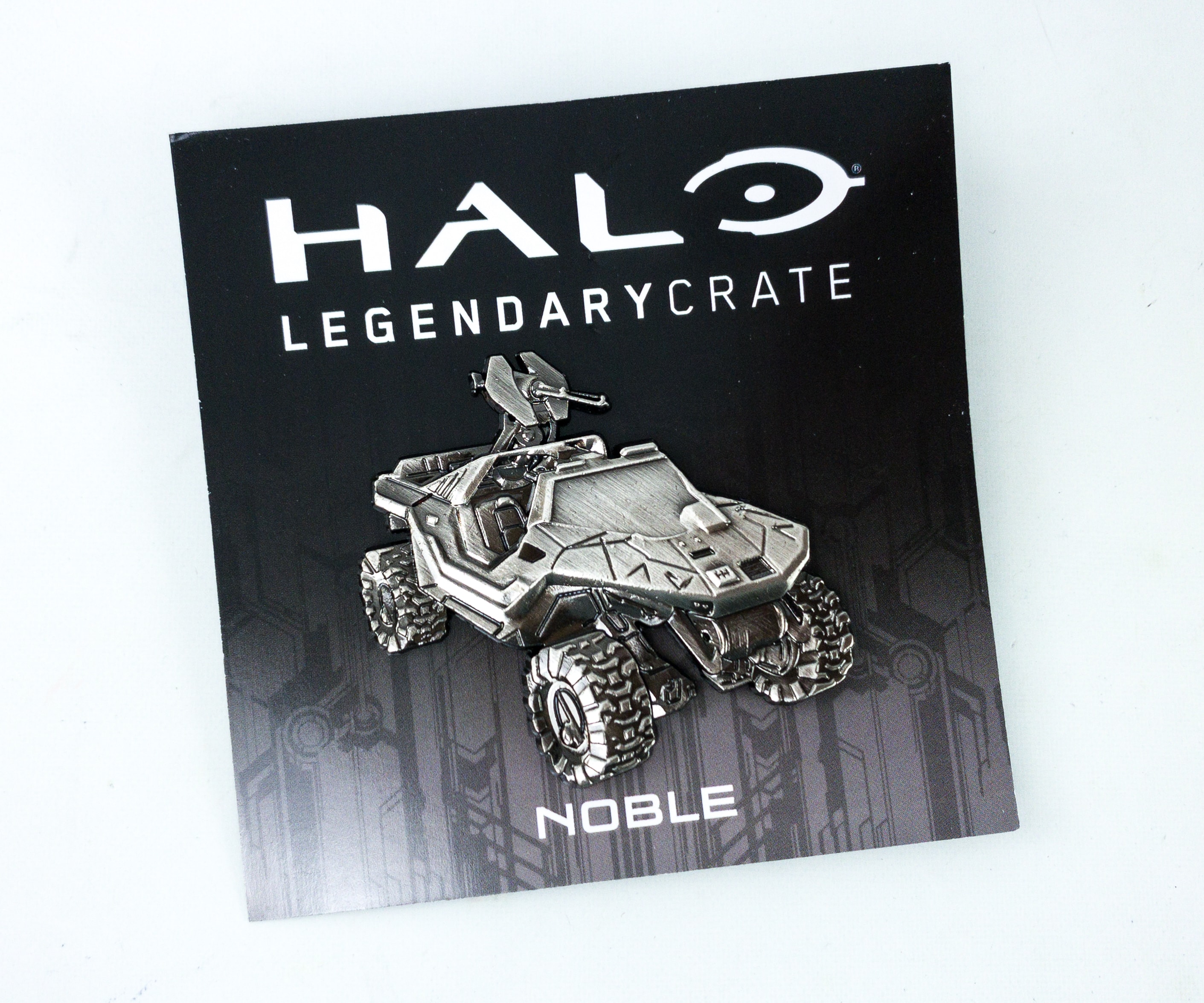 Warthog Pin. The pin this month features an all-terrain vehicle called Warthog! Subscribers will get it in silver or in the rare gold variant. Ours is silver!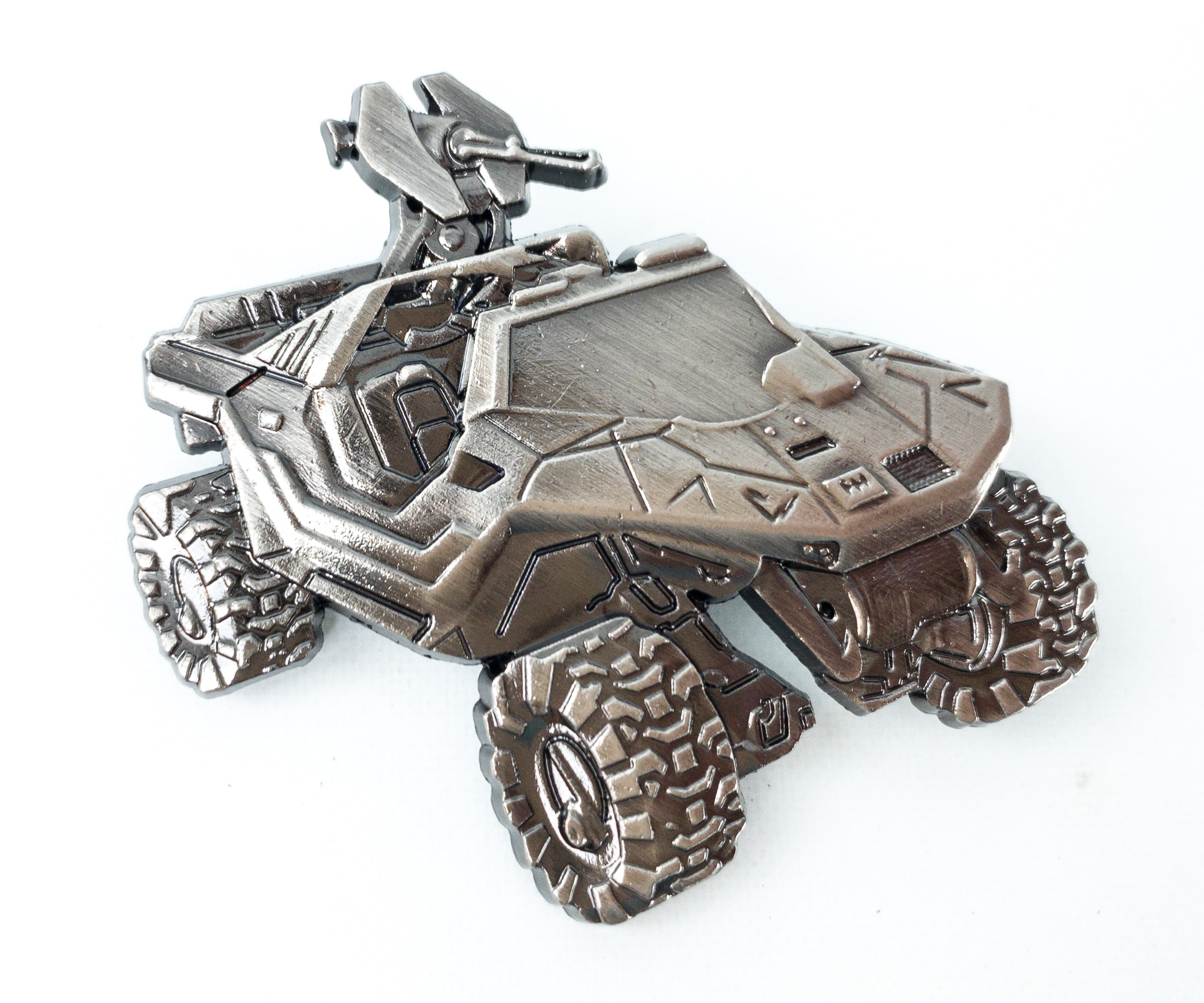 The Warthog is the UNSC's primary ground transportation vehicle. In the game, it's a four-wheel, all-terrain vehicle that has a forward-housed, low-profile, liquid-cooled, hydrogen-burning internal combustion engine. Its towing winch system looks like the tusks of a warthog, hence its name.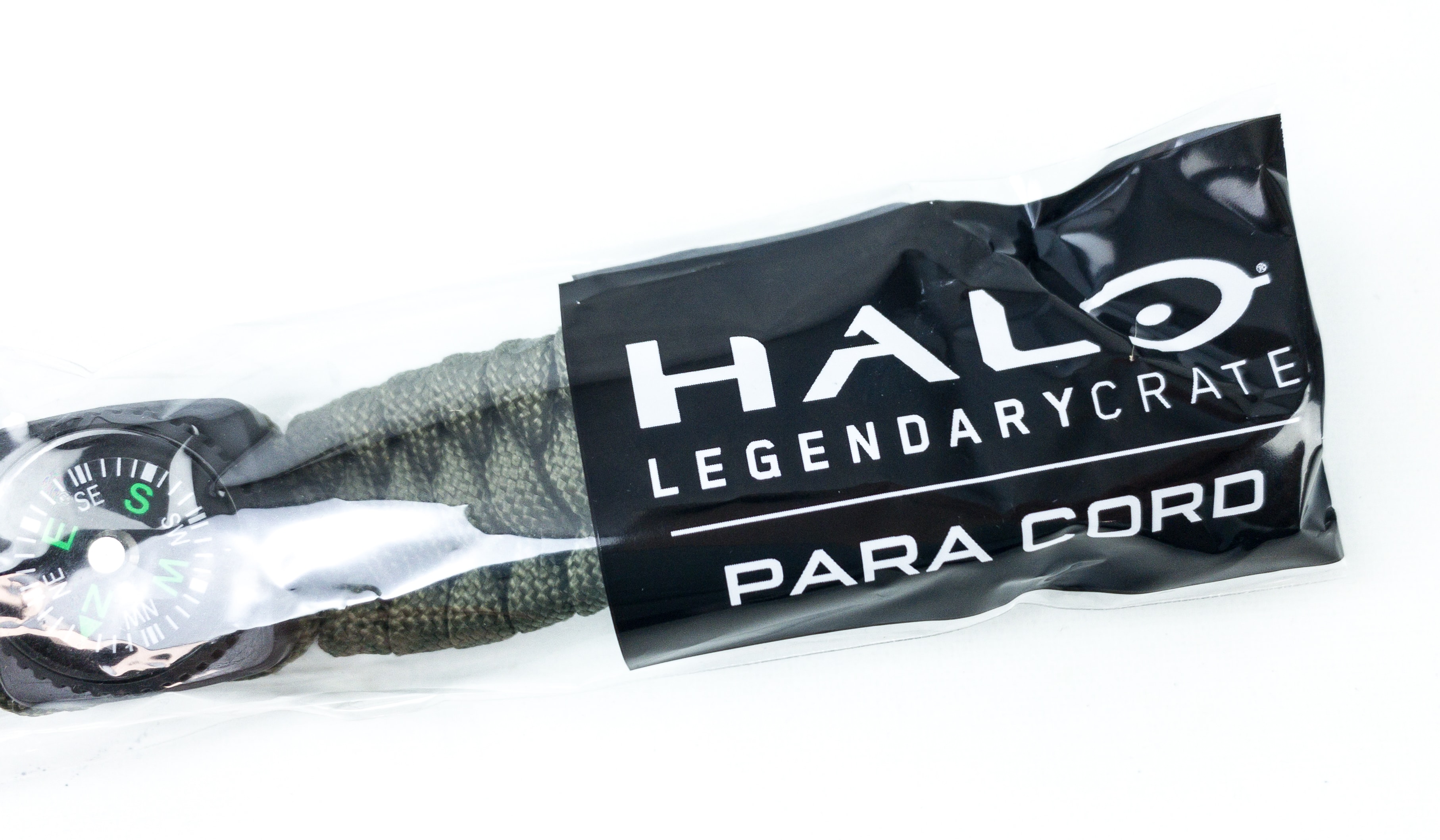 Spartan Survival Paracord Keychain. In the game of survival, this paracord will be quite useful!
It comes with a carabiner attached to a compass. There are even a flint starter and a cell phone loop attachment.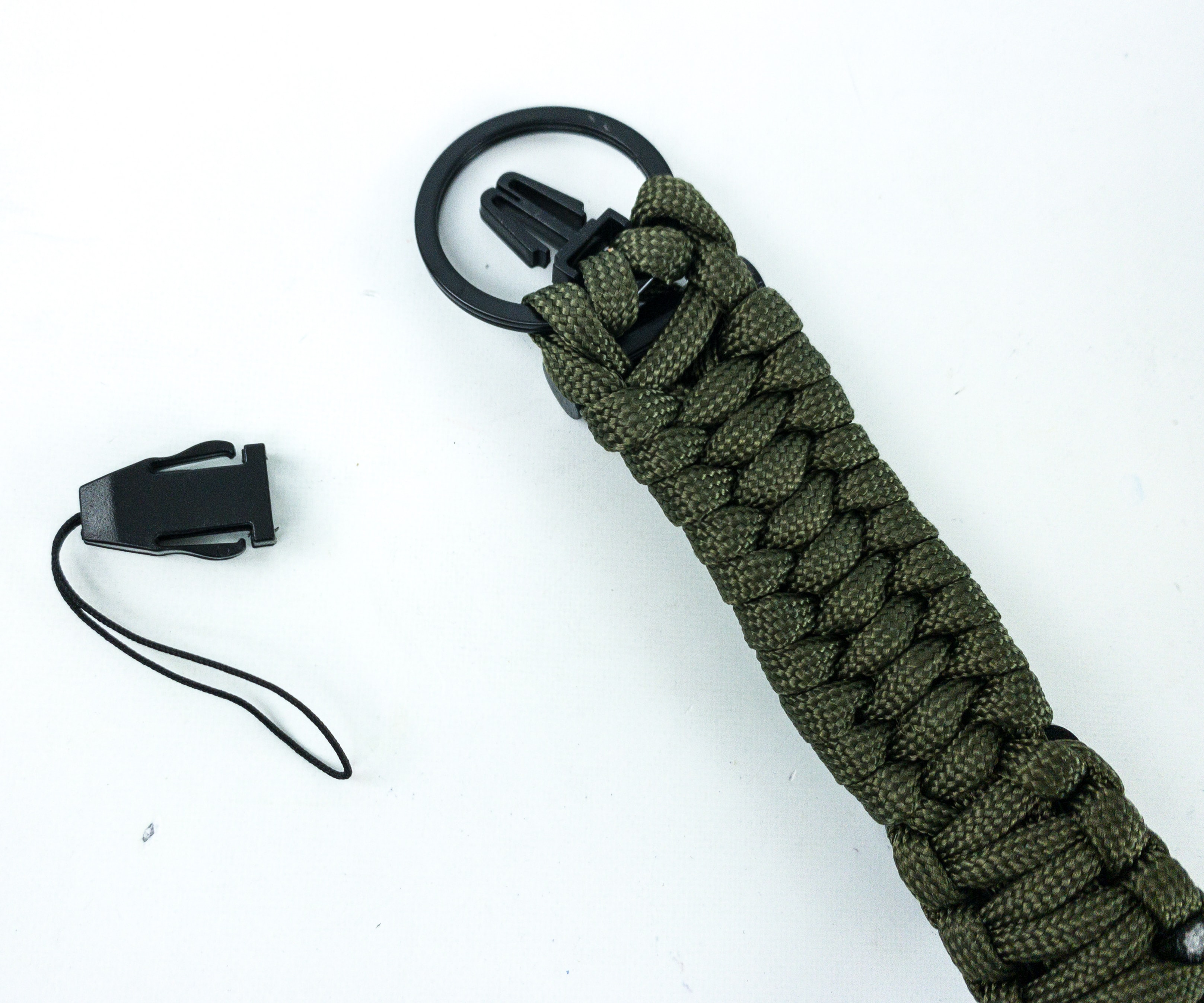 The paracord can be used for tying tarps or tents to trees, a lanyard that holds items, an emergency wristband, a snare, fishing line, bootlace, and even used as a piece of floss with the inner strands or a clothesline to hang wet clothes and stuff.
It's really one of the most versatile items that we can bring on a campout!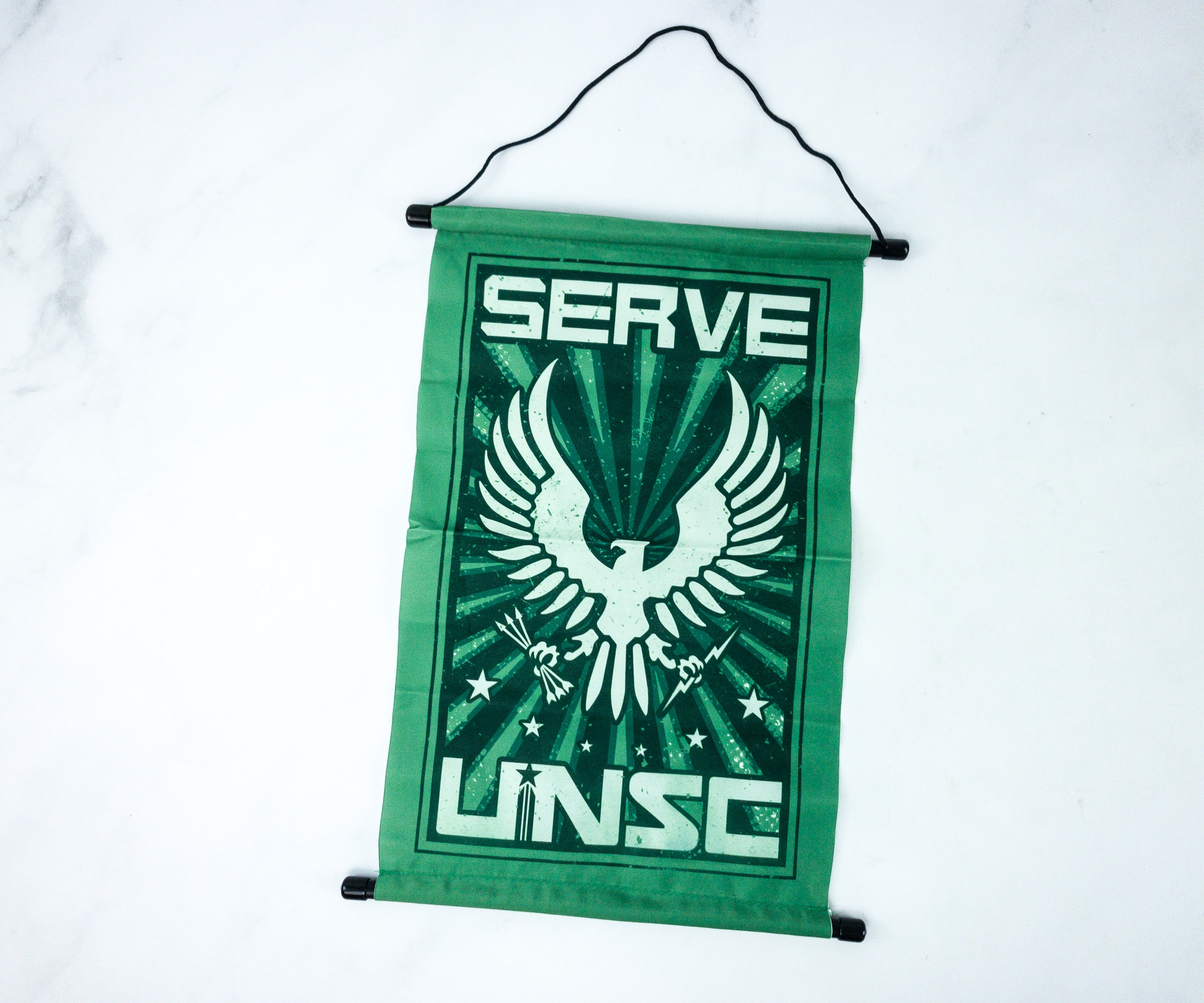 UNSC Wall Scroll. In the honor of the Noble Team, they included this scroll featuring the UNSC logo, which is an eagle holding arrows and a lightning bolt.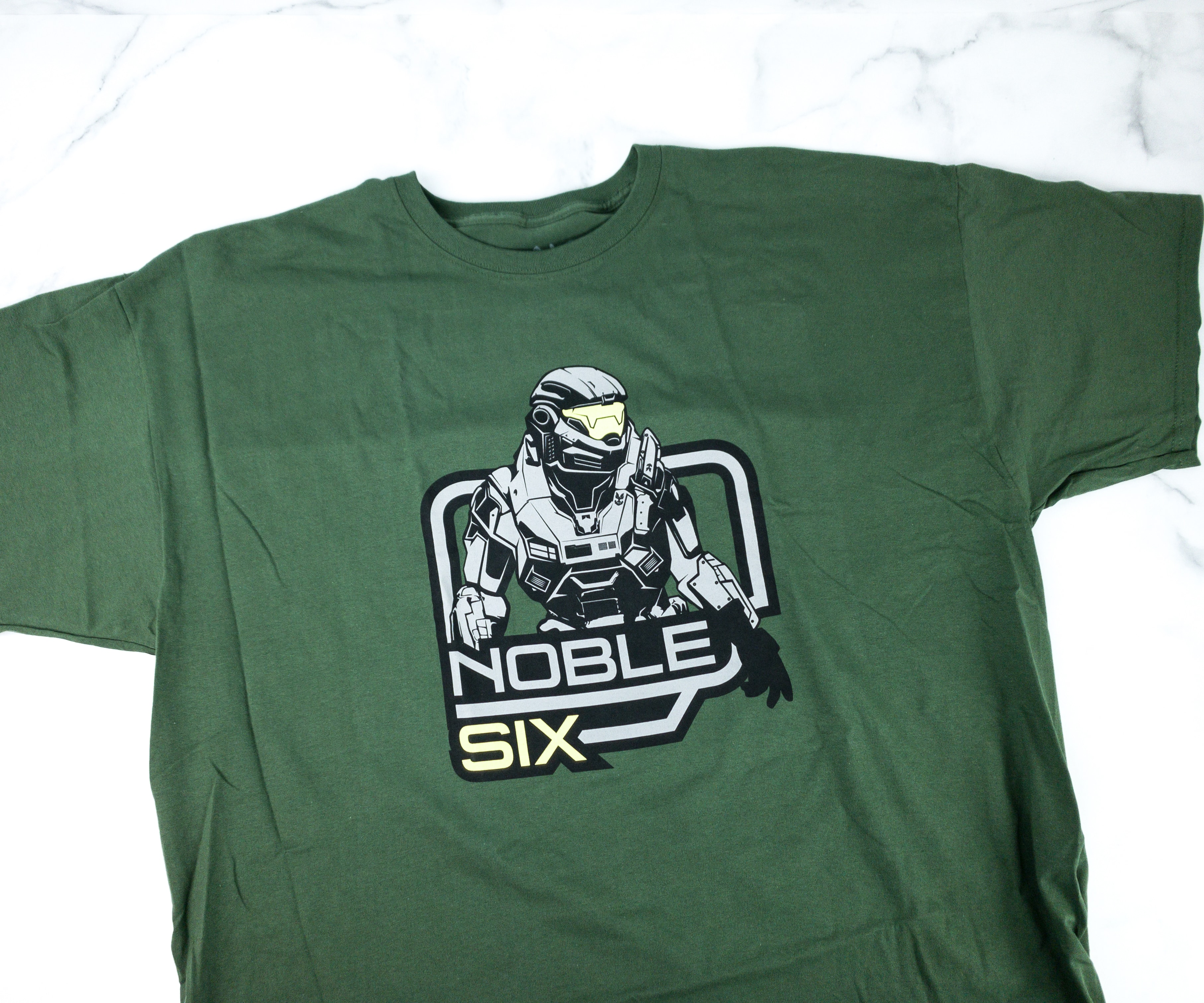 Noble Six T-Shirt. The cool shirt that I got from this month's box features SPARTAN-B312 or the Noble Six!
SPARTAN-B312 is the main protagonist in Halo: Reach, and players can pick what gender they wish Noble Six to be in the game. The character also openly engages in conversations with other characters in the game.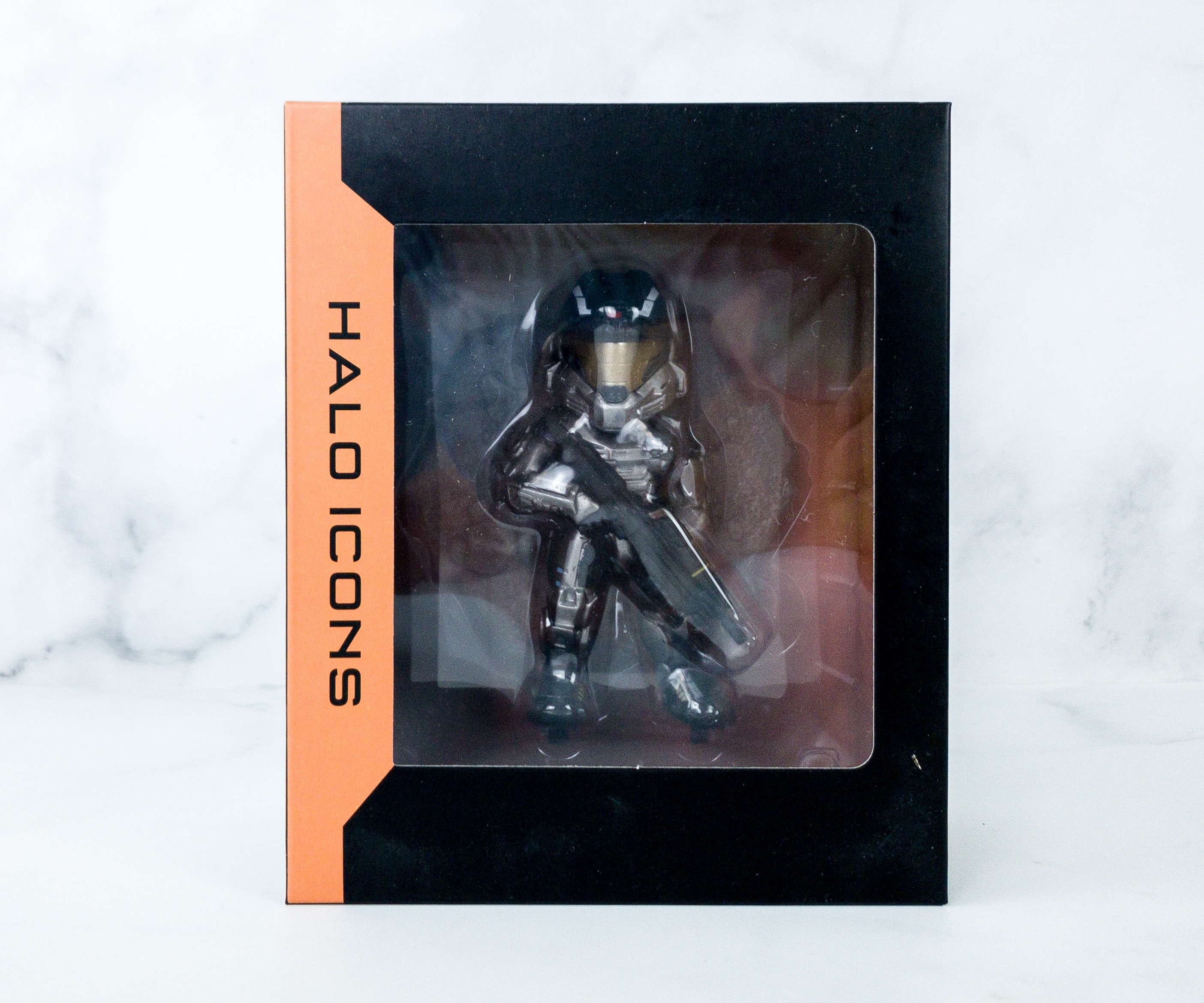 Halo Icons Spartan-B312. This month's figure features another SPARTAN-III commando of the UNSC Special Warfare Command, which is also attached to the Special Warfare Group Three, B-312!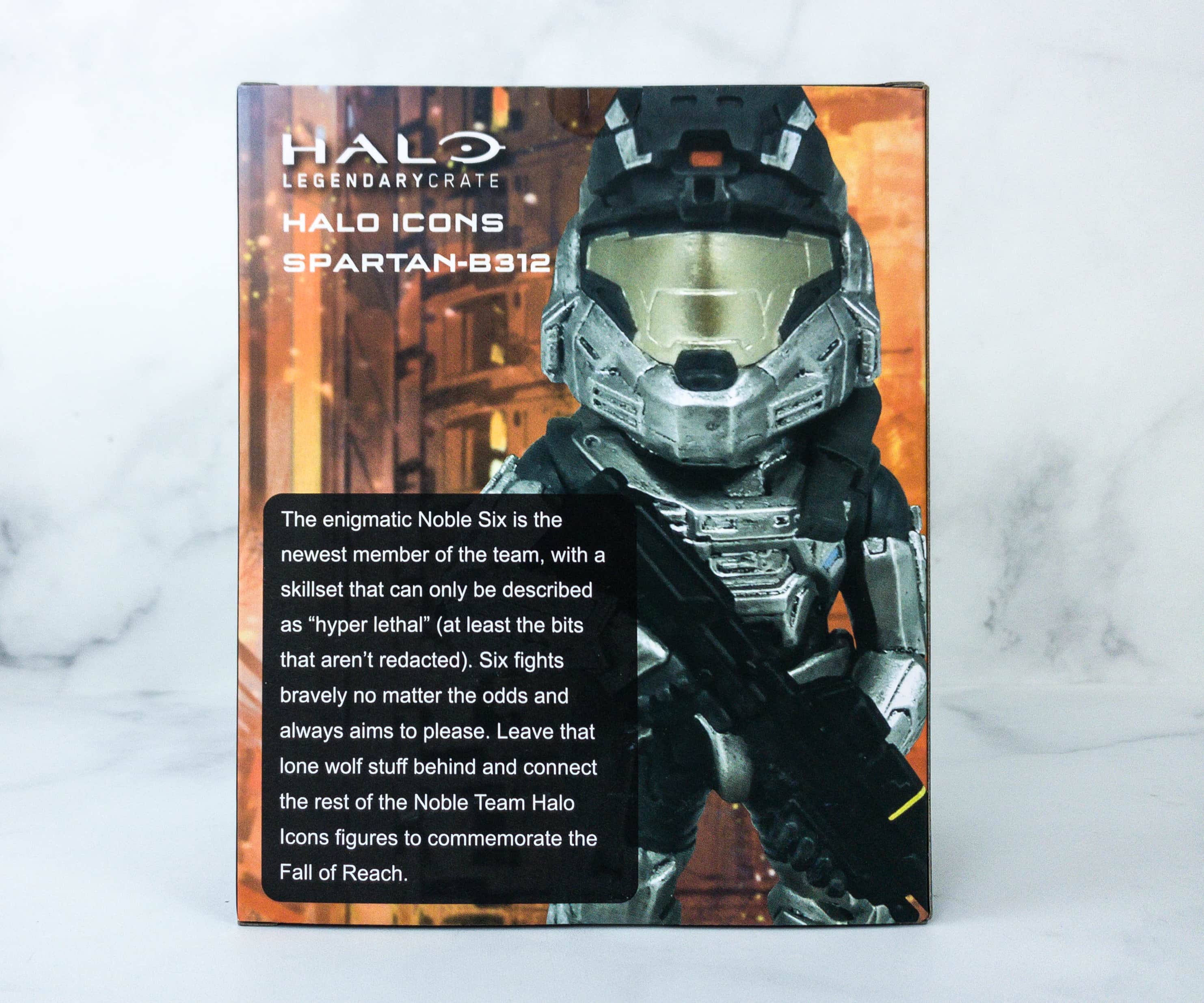 SPARTAN-B312, better known as Noble Six, was a SPARTAN-III commando of the UNSC Naval Special Warfare Command, attached to Special Warfare Group Three. B312 served during the Fall of Reach as a member of Noble Team.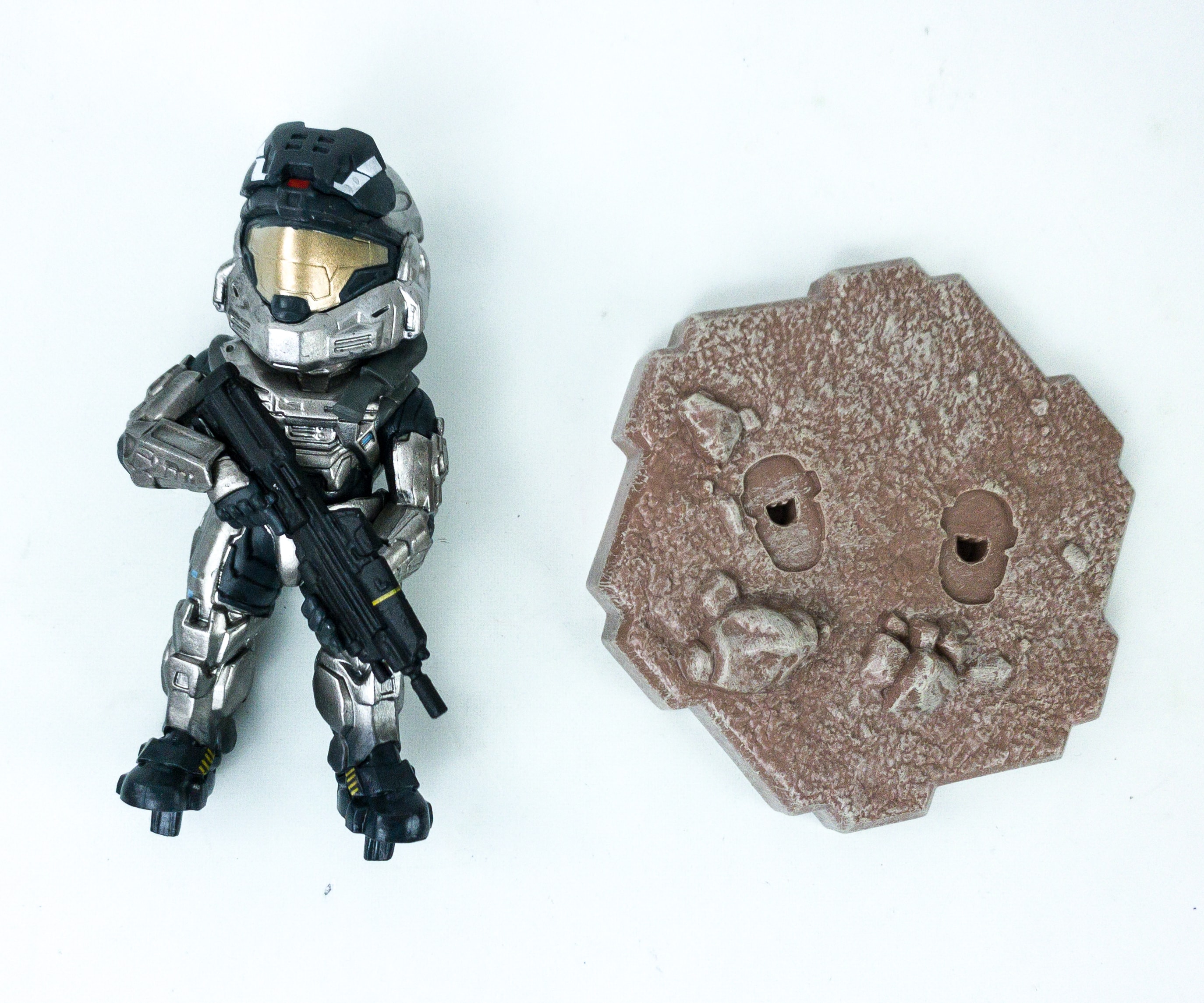 The figure is easy to assemble as the base has some slots that will fit the attachment located on the figure's feet.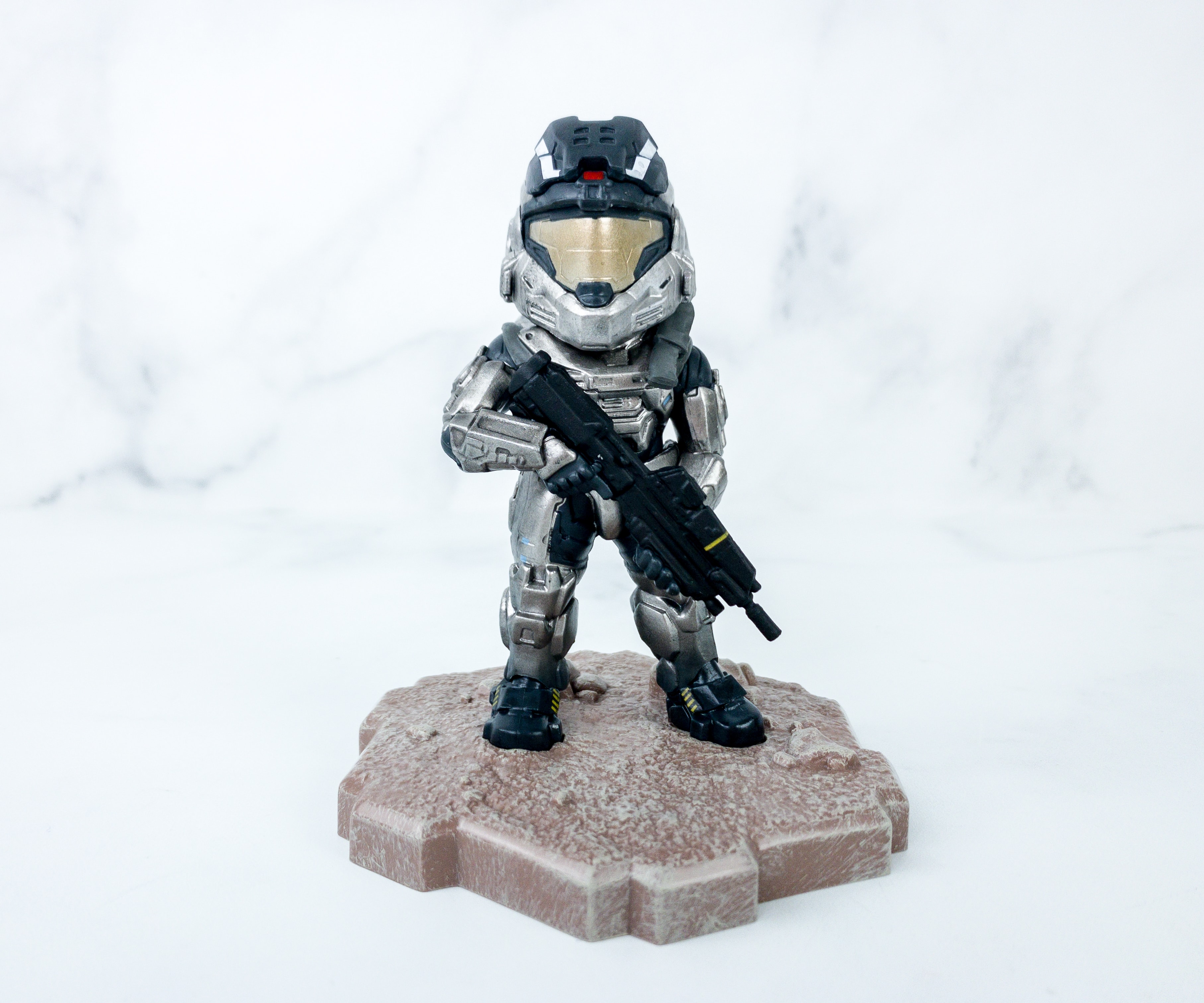 Noble Six wears a standard Mark V suit and helmet during the defense of SWORD base. After joining the NOBLE team, Noble Six requested a RECON-class helmet.
Also, Noble Six is remarked to be a skilled assassin, and a hyper-lethal vector than a soldier, while also has a tendency to "go solo" or become a "lone wolf" during missions.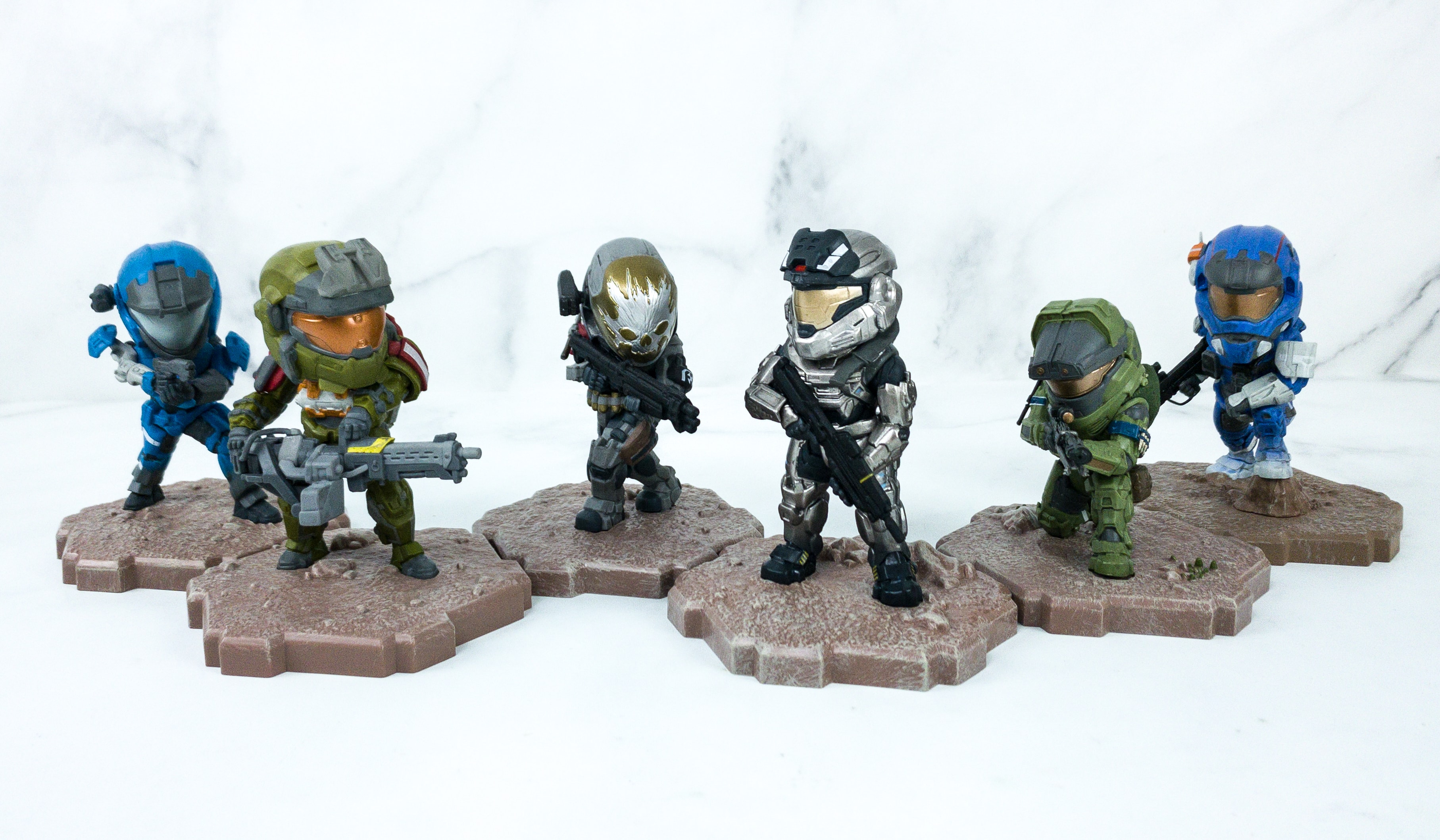 And now that's six with the addition of Noble Six! It's easier to marvel at the awesomeness of the figures as they are interconnected!
This month's NOBLE theme is awesome! I got another SPARTAN-III supersoldier, SPARTAN-B312, or popularly known as Noble Six. I love the Warthog pin and the super functional paracord. The shirt has a nice color with a fantastic image of this month's featured supersoldier, and the fit is comfy. I love getting shirts from this box as I know that they are high-quality and well-designed. My troop is growing and there's nothing more satisfying than to see them all on display!
What do you think of this month's box?
Unfortunately this box's run has ended! Check out Loot Gaming and Equip by Loot Gaming to get a replacement.