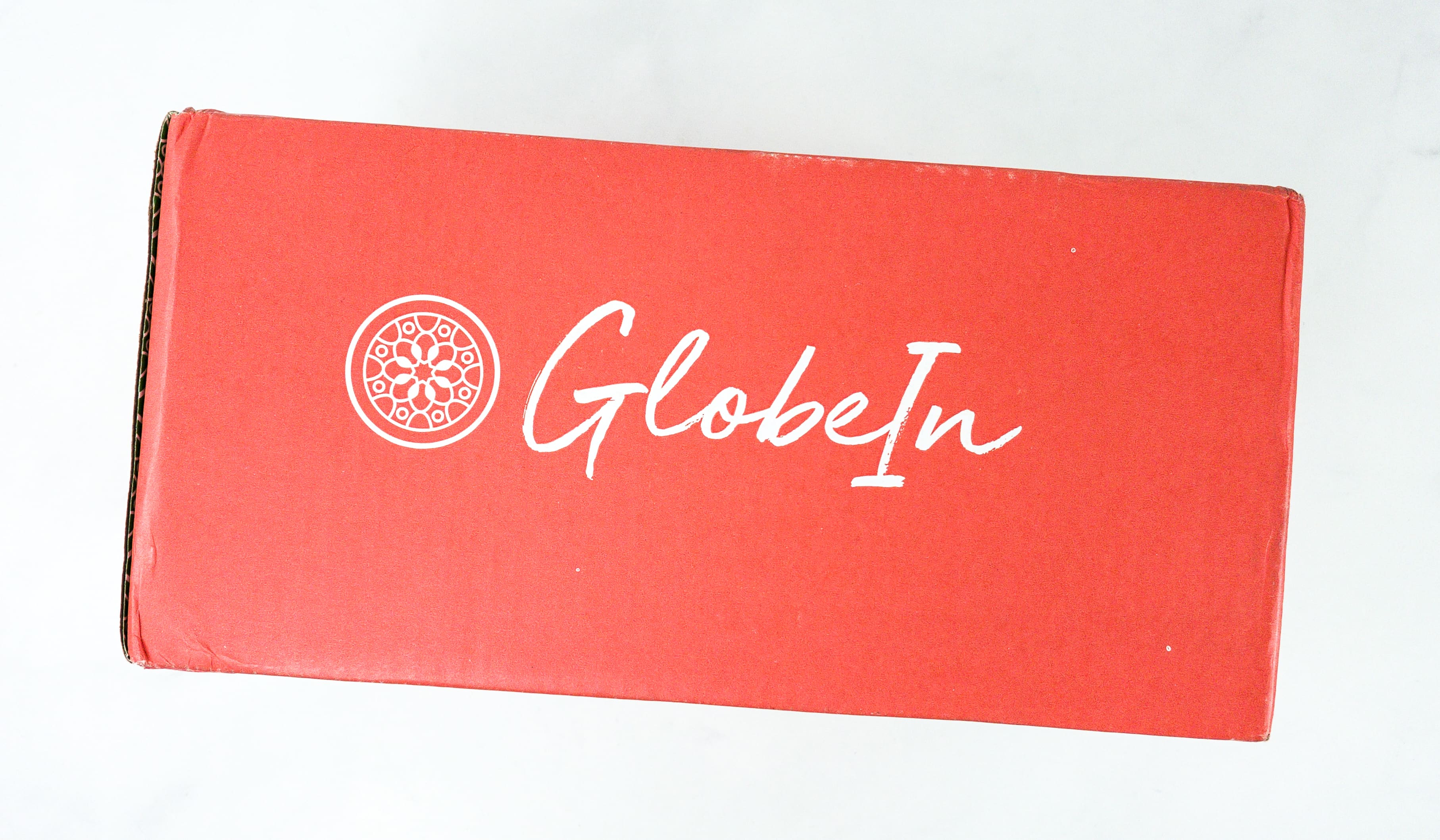 The GlobeIn Artisan Box Club is a subscription that sends handcrafted products from around the world. All items are produced either by collectives that are fair trade certified or that respect and adhere to fair trade principles. All artisans and farmers whose products are distributed by GlobeIn are paid a fair wage for their products.
DEAL: New customers can use coupon code WELCOME to save $10 OFF their 3-month or longer Artisan Box subscription.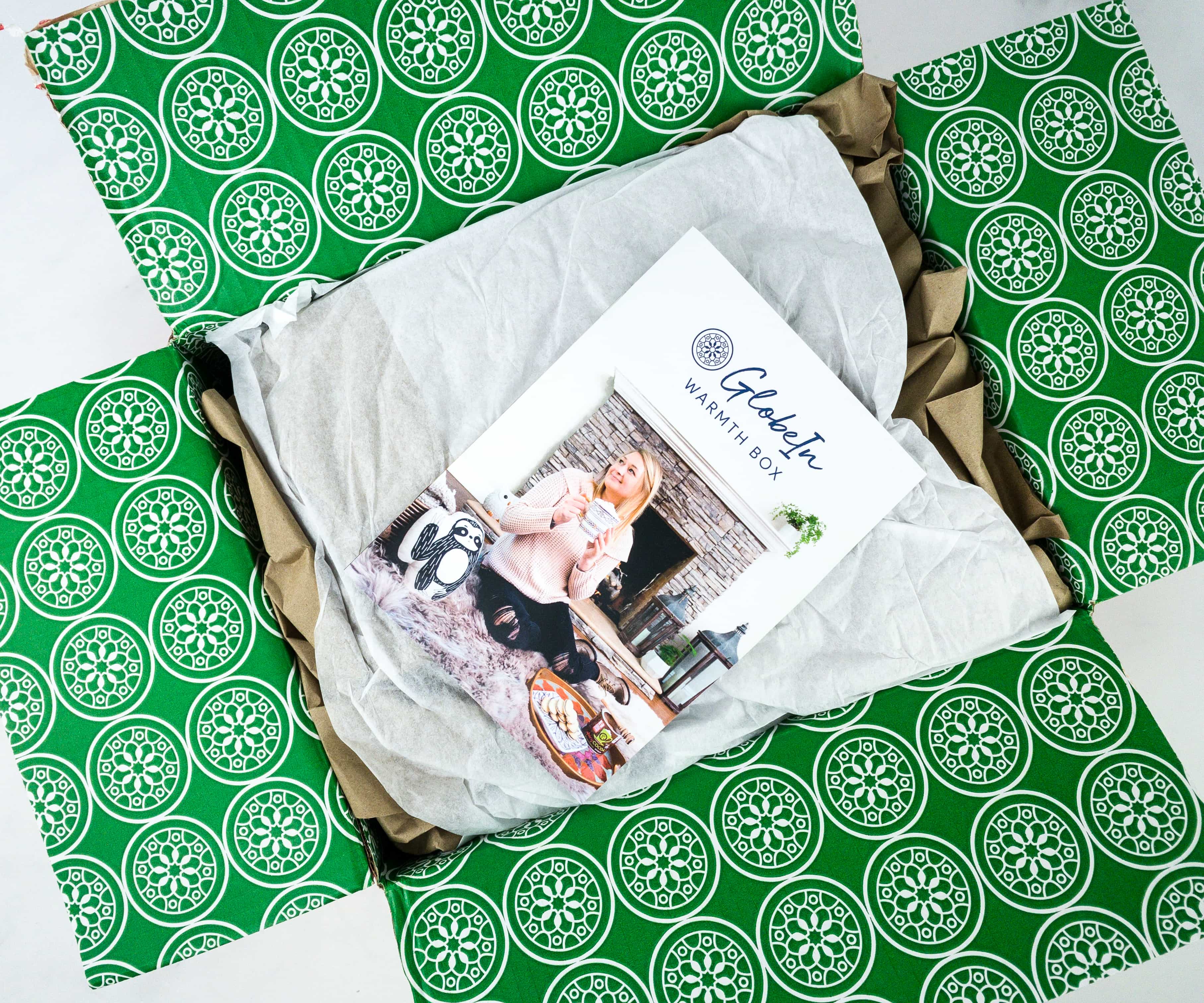 A booklet welcomed us upon opening the box.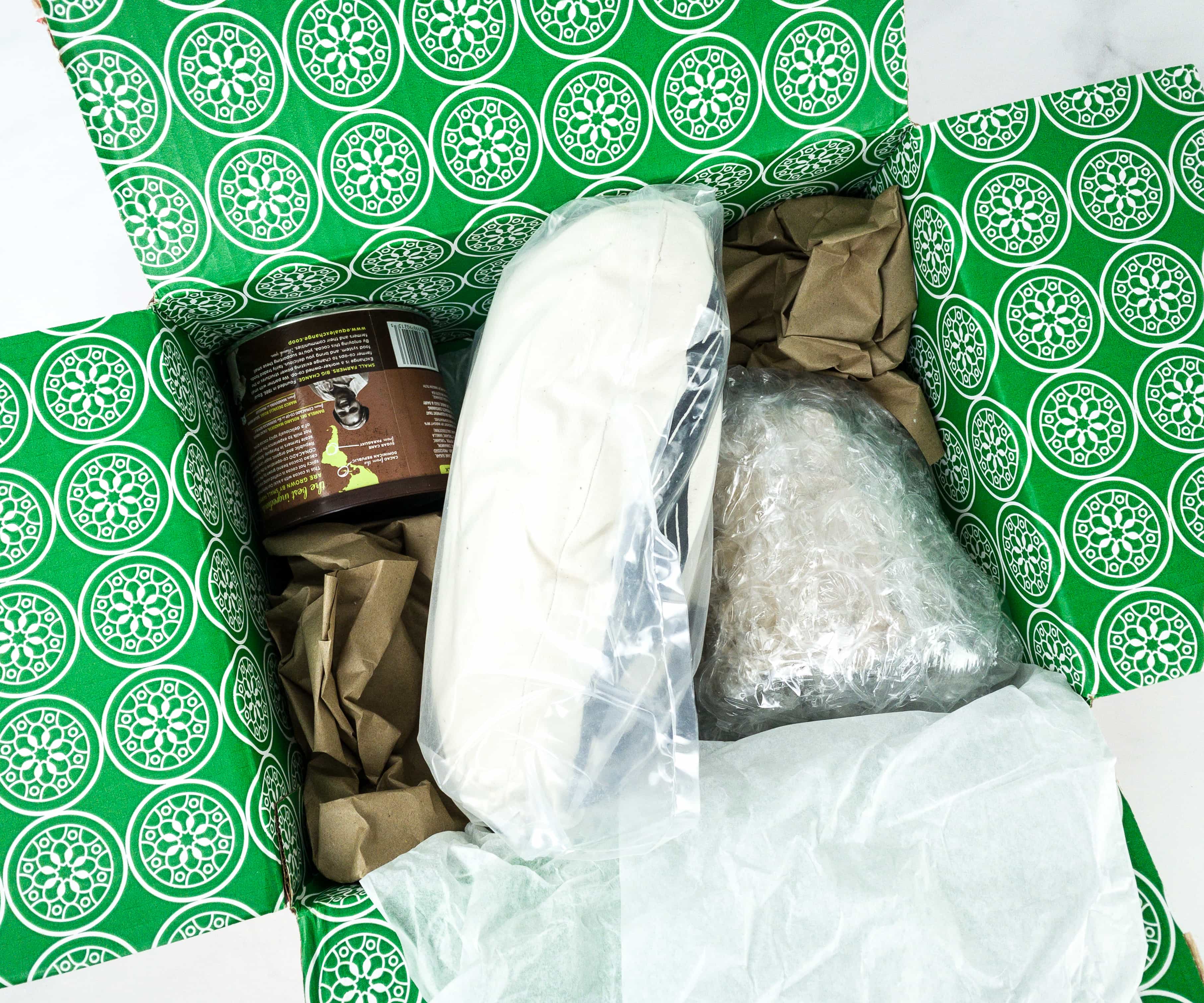 Everything was well wrapped to protect them during shipping.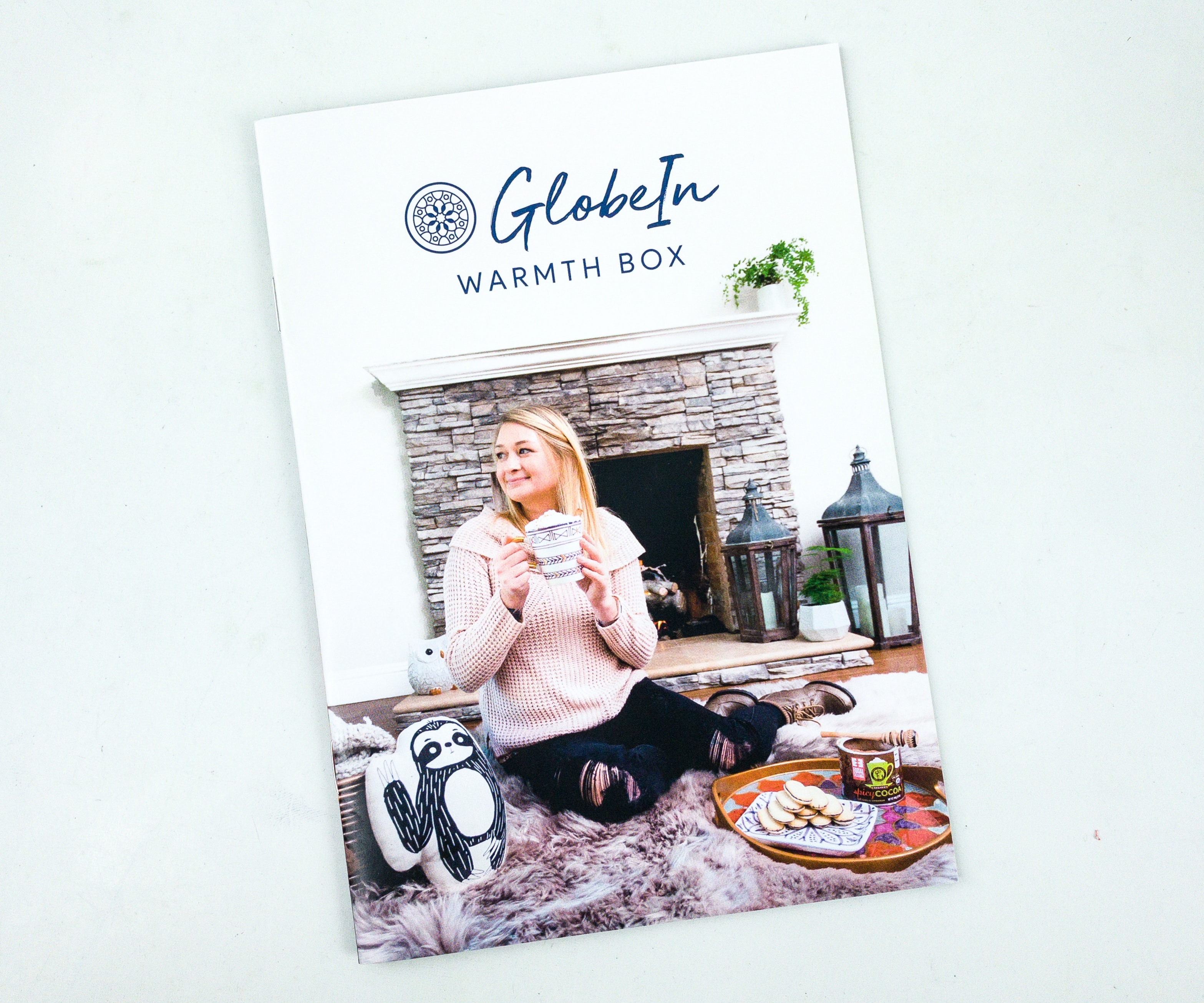 This booklet gives details about each of the artists responsible for the items in the box.
The back of the booklet also pictures how we can use the items in this month's box!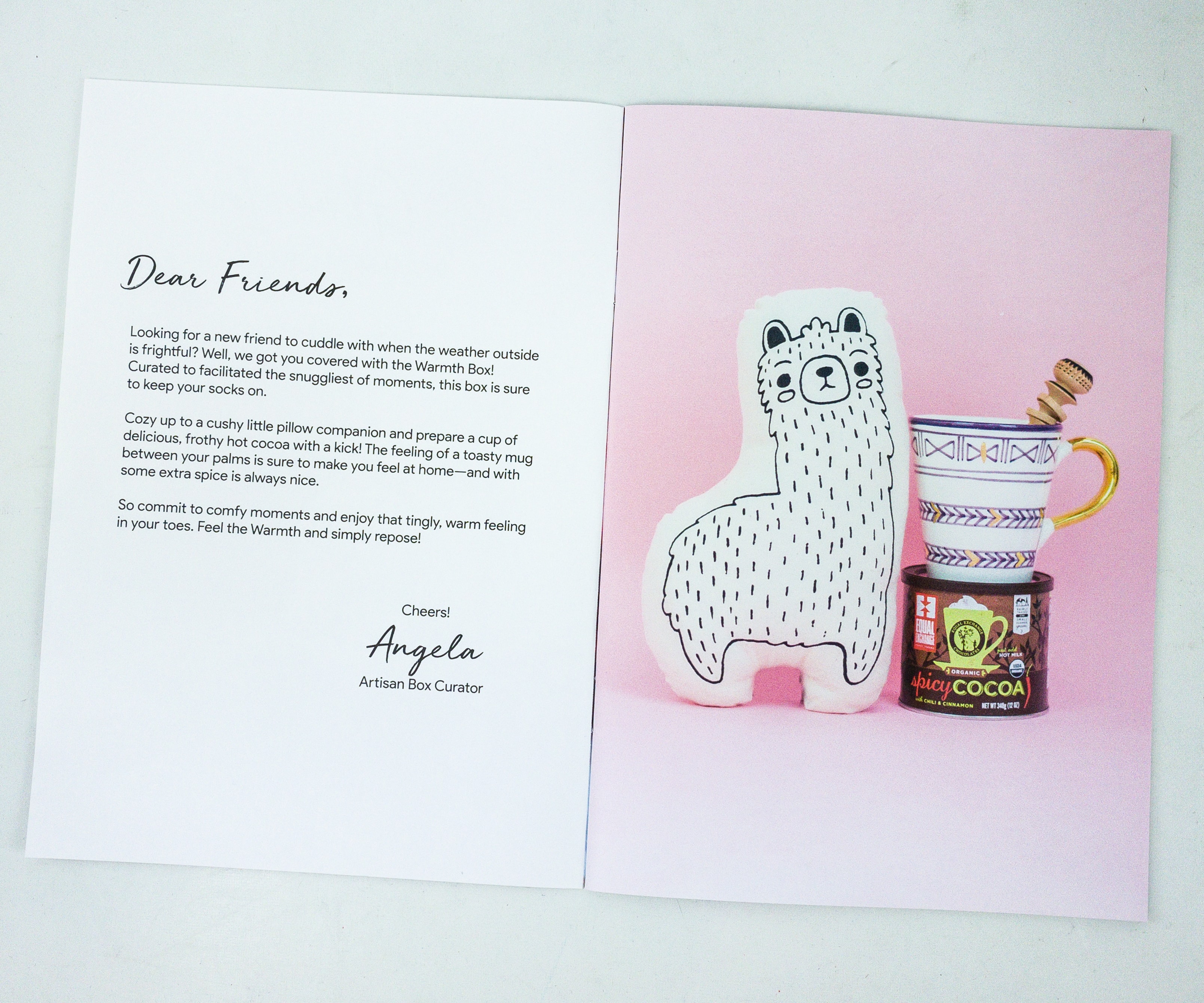 The theme for this box is WARMTH. Artisan Box subscribers have a selection of themes from which to choose. This way, artisans will be able to meet GlobeIn's needs while also having longer, steady work as they continue to produce items for the Artisan Box.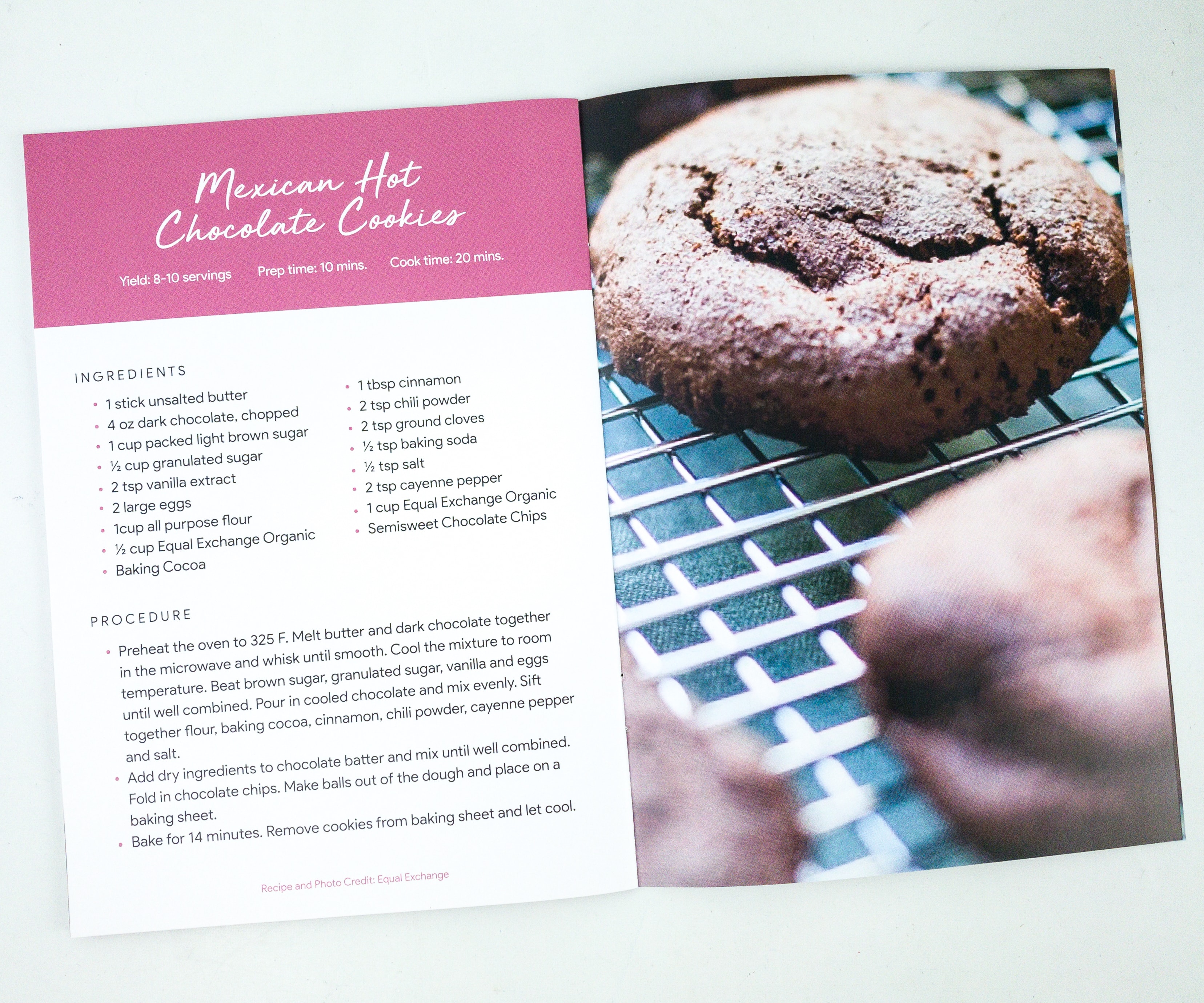 They even included several recipes in the booklet. The first one is Mexican Hot Chocolate Cookies.
The other recipe is Chilly Chili Mocha.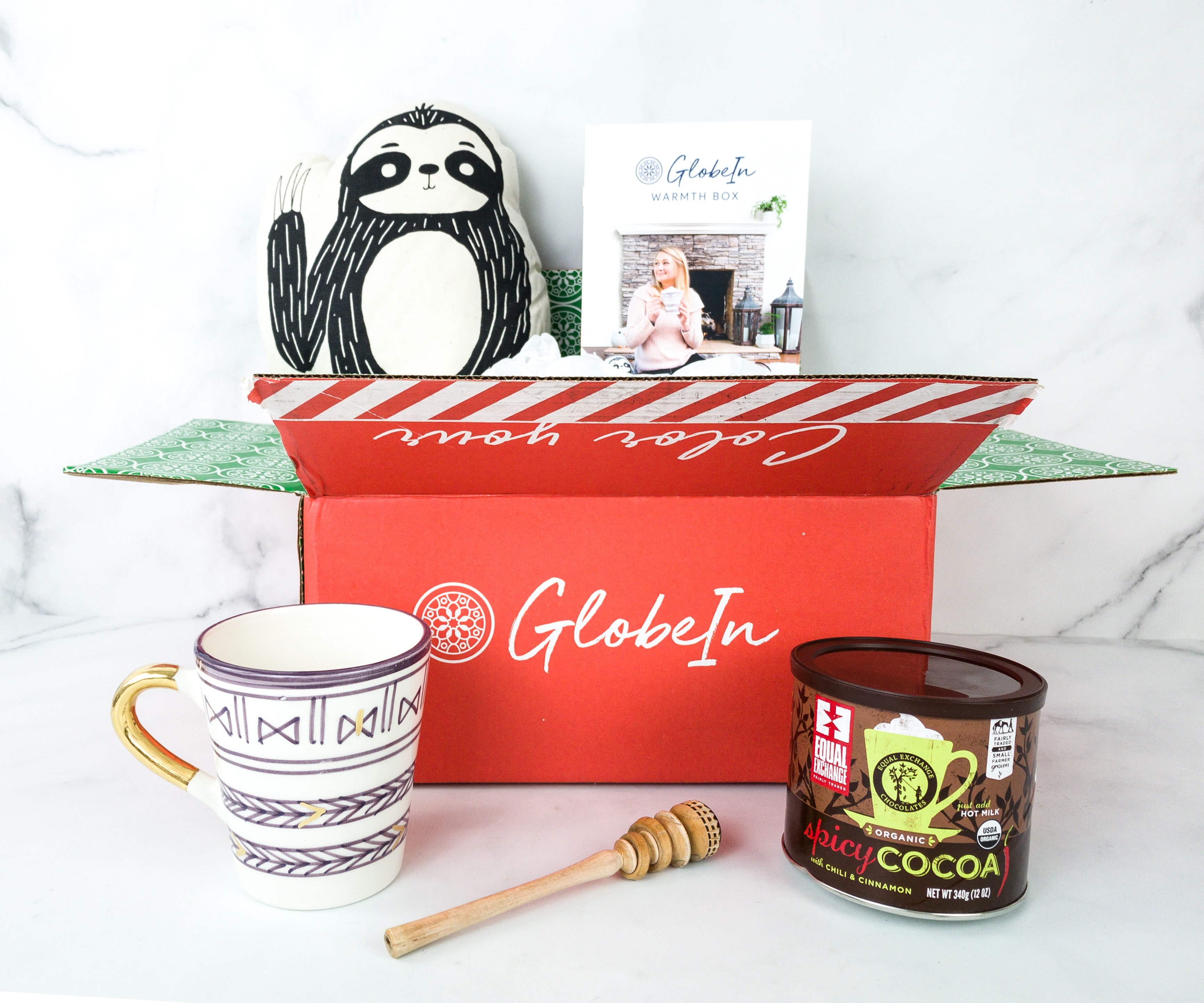 Everything in my box!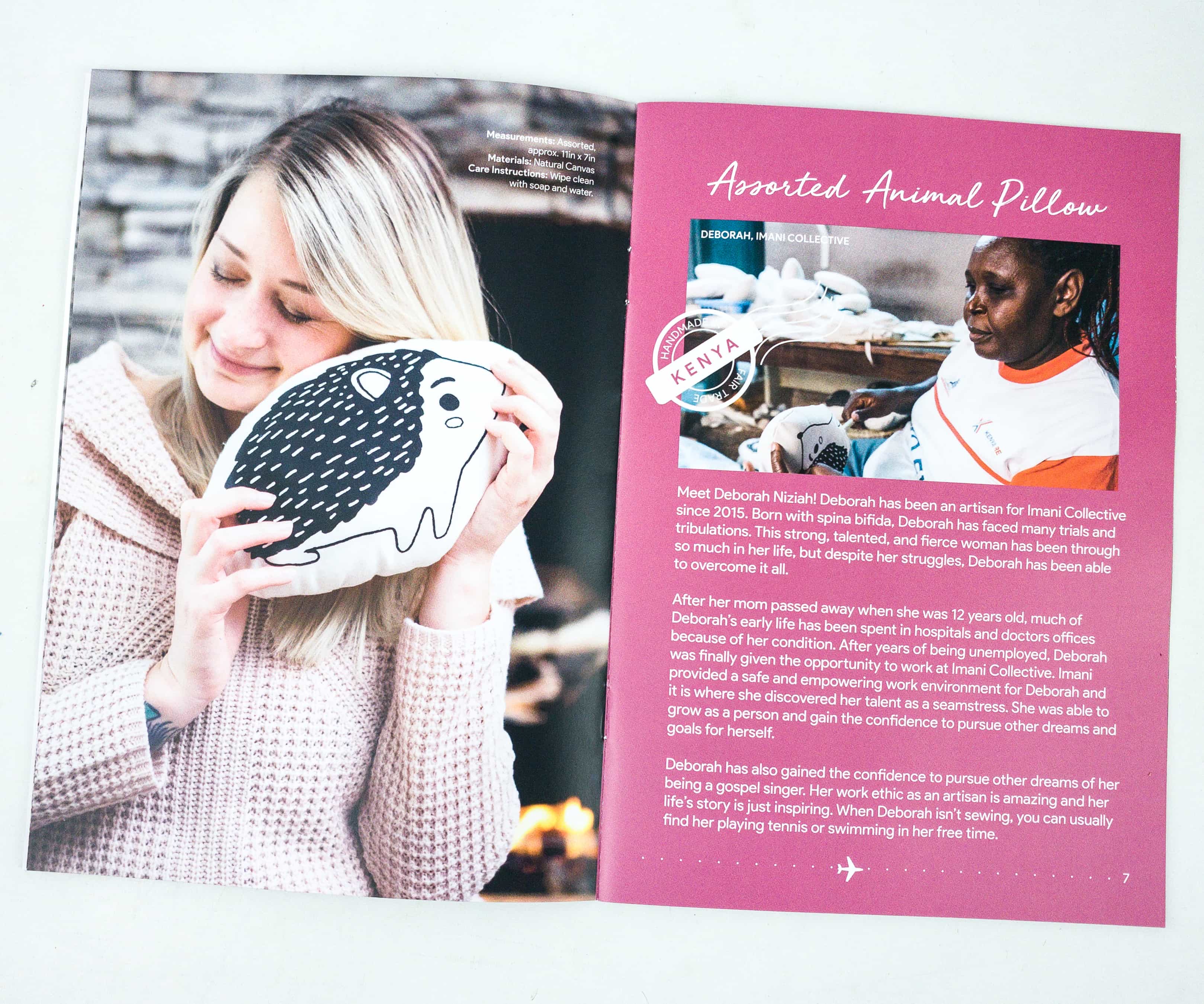 Imani Collective Assorted Animal Pillow – Surprise Me! – Kenya ($25) Deborah Niziah has been an artisan for Imani Collective, and despite the trials and tribulations she had faced in life, she still comes out victorious and stronger. For this box, she had made the cute animal pillows!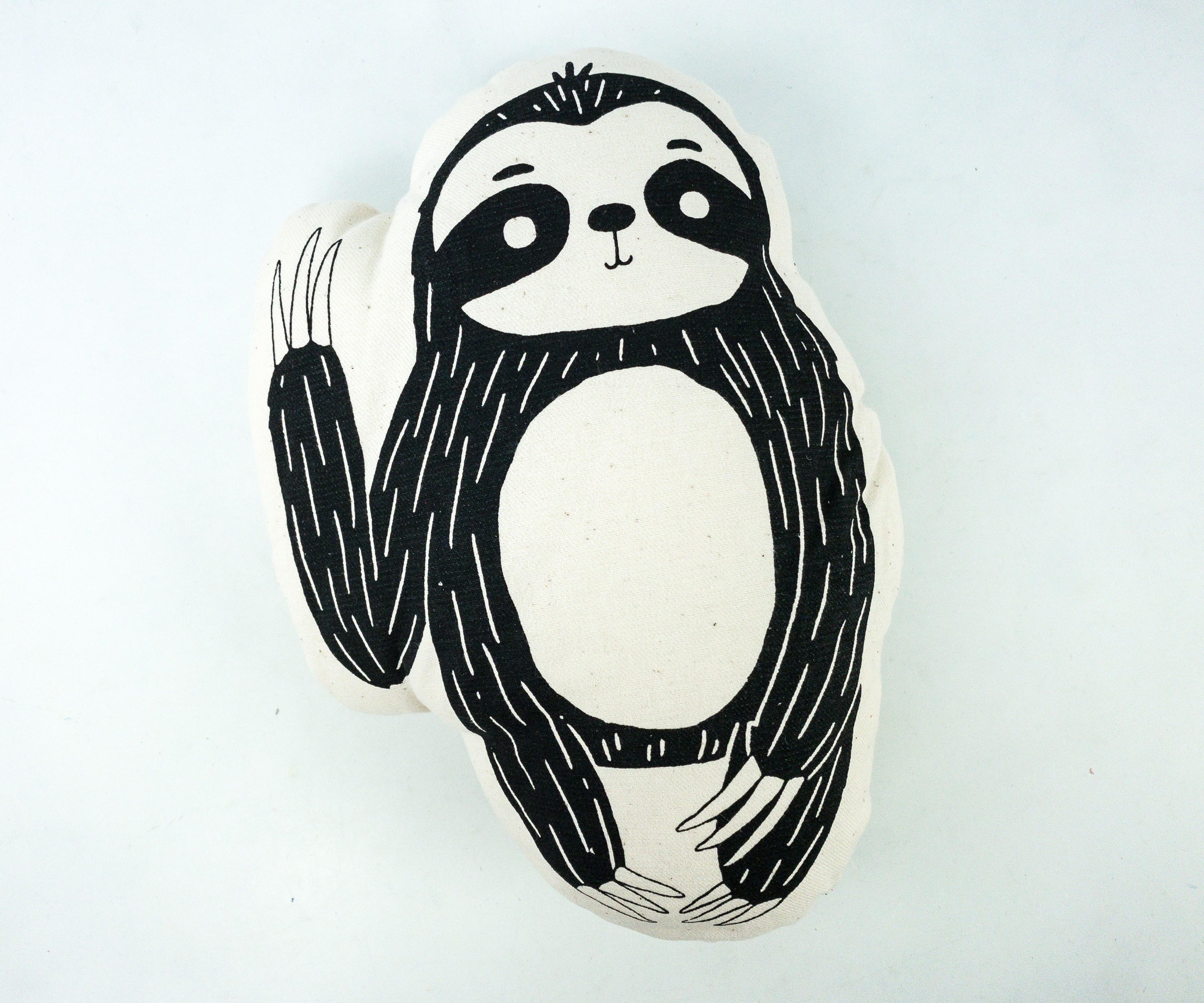 From her creations, we got an adorable Sloth made from natural canvas!
The cute pillow also comes with a tag that includes the name of the artisan who handcrafted it. It's so soft and cuddly!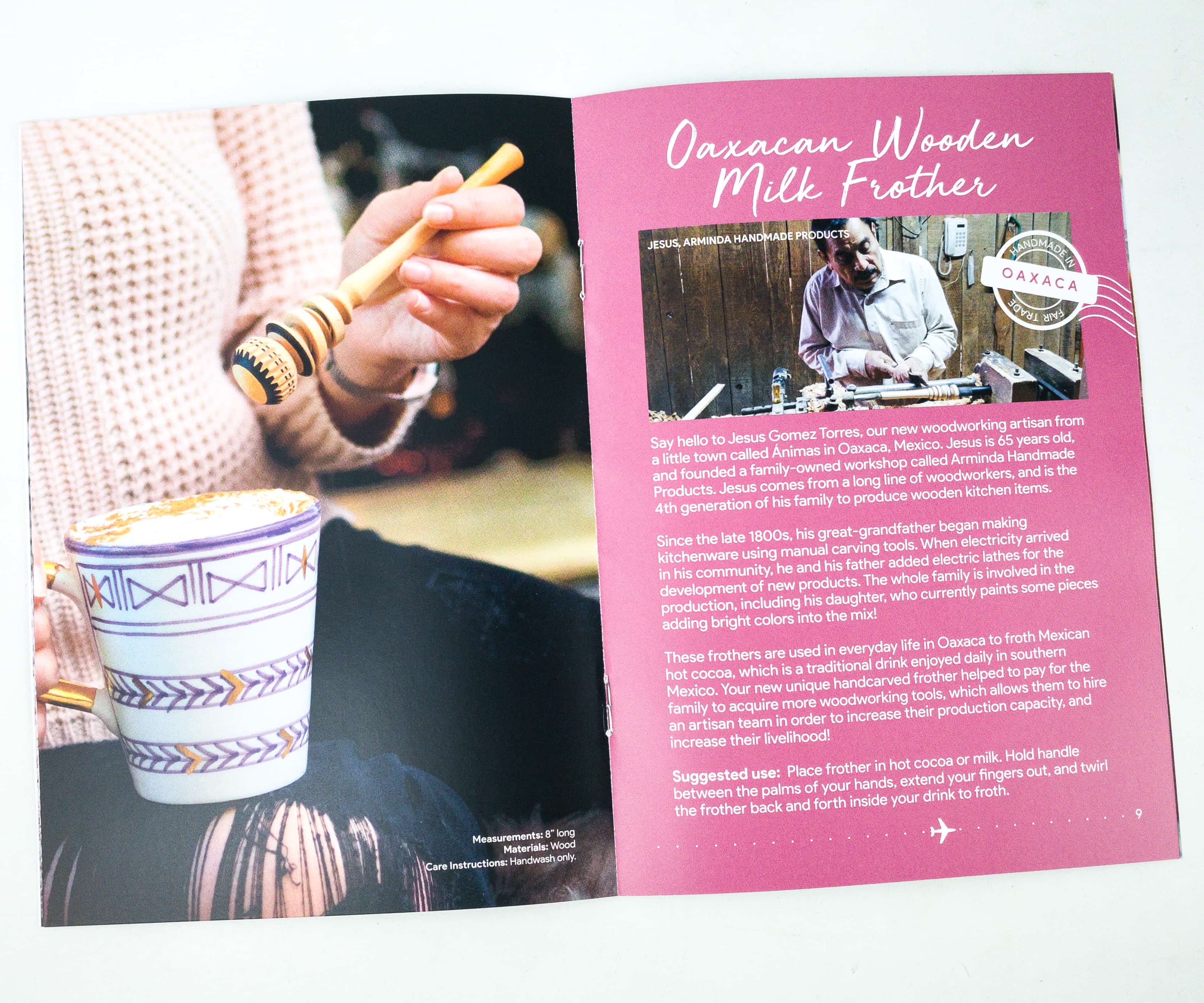 Arminda Handmade Products Hand-Carved Oaxacan Wooden Milk Frother – Mexico ($12) Frothy warm drinks are really a delight, that's why I got excited when I saw this wooden frother in my box! It's hand-carved in Oaxaca, Mexico from the workshop called Arminda Handmade Products.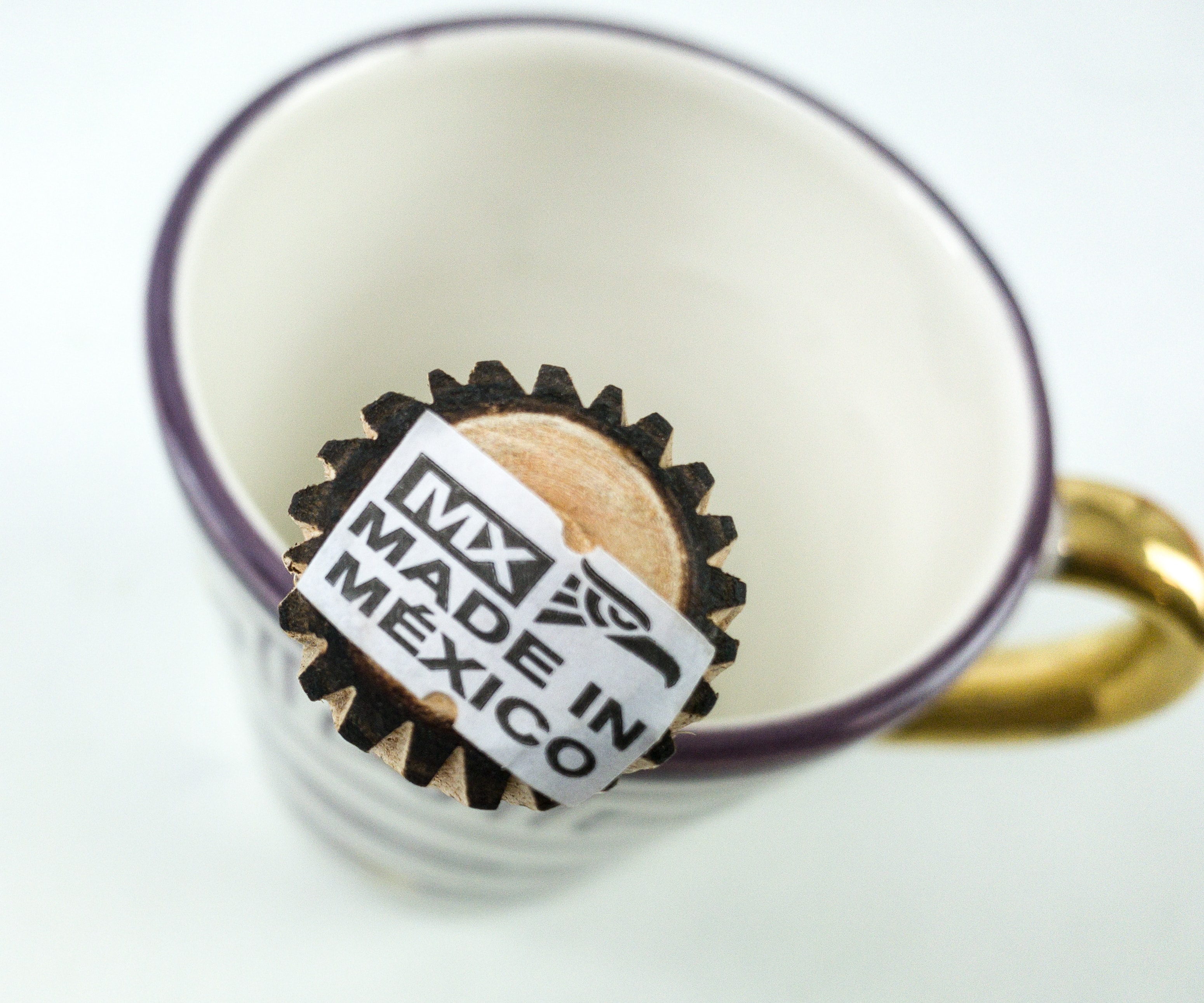 The frother comes with a tag that it is made in Mexico.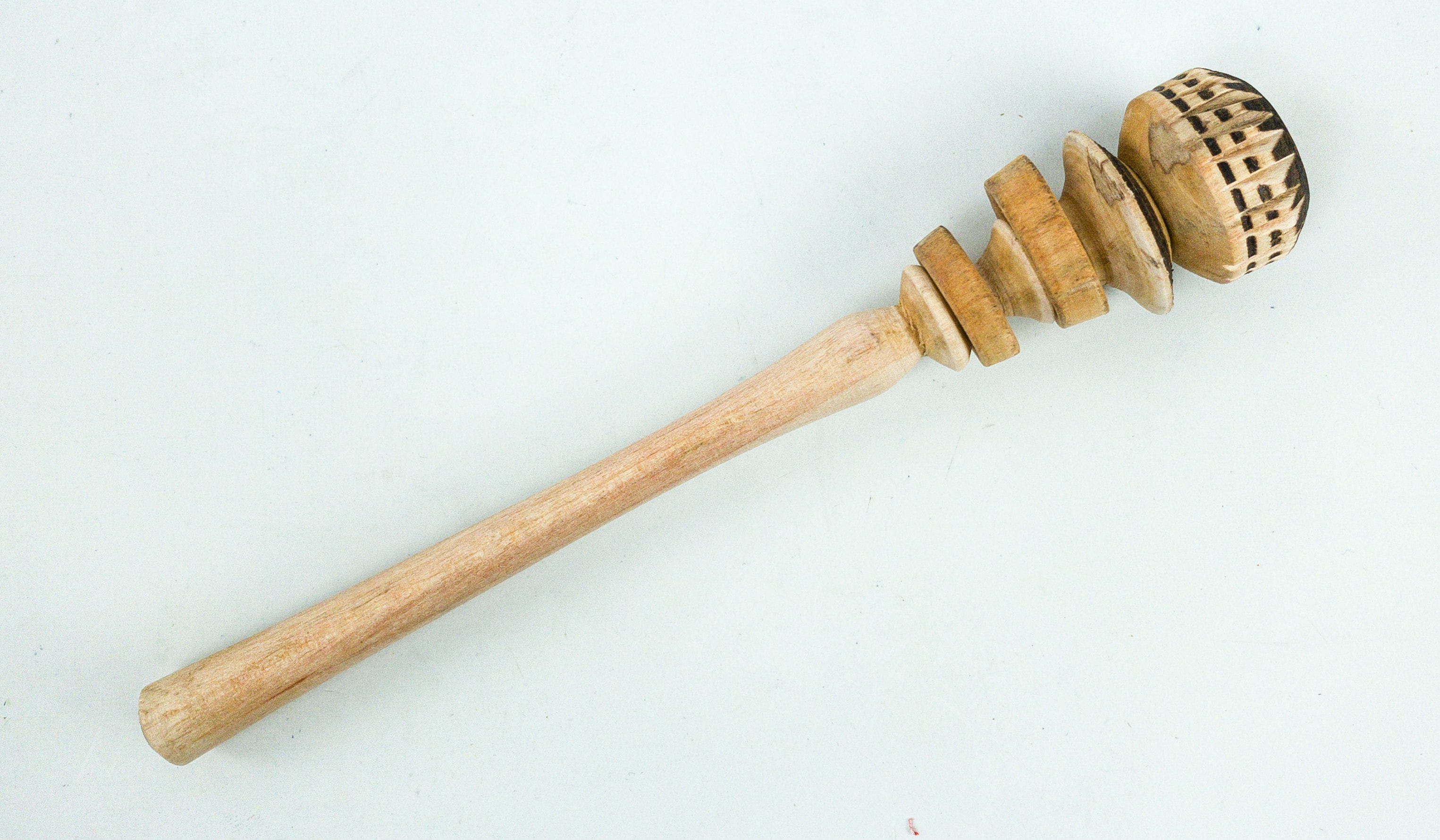 The frother adds air to the milk to make it a thick foam, perfect for hot beverages and more!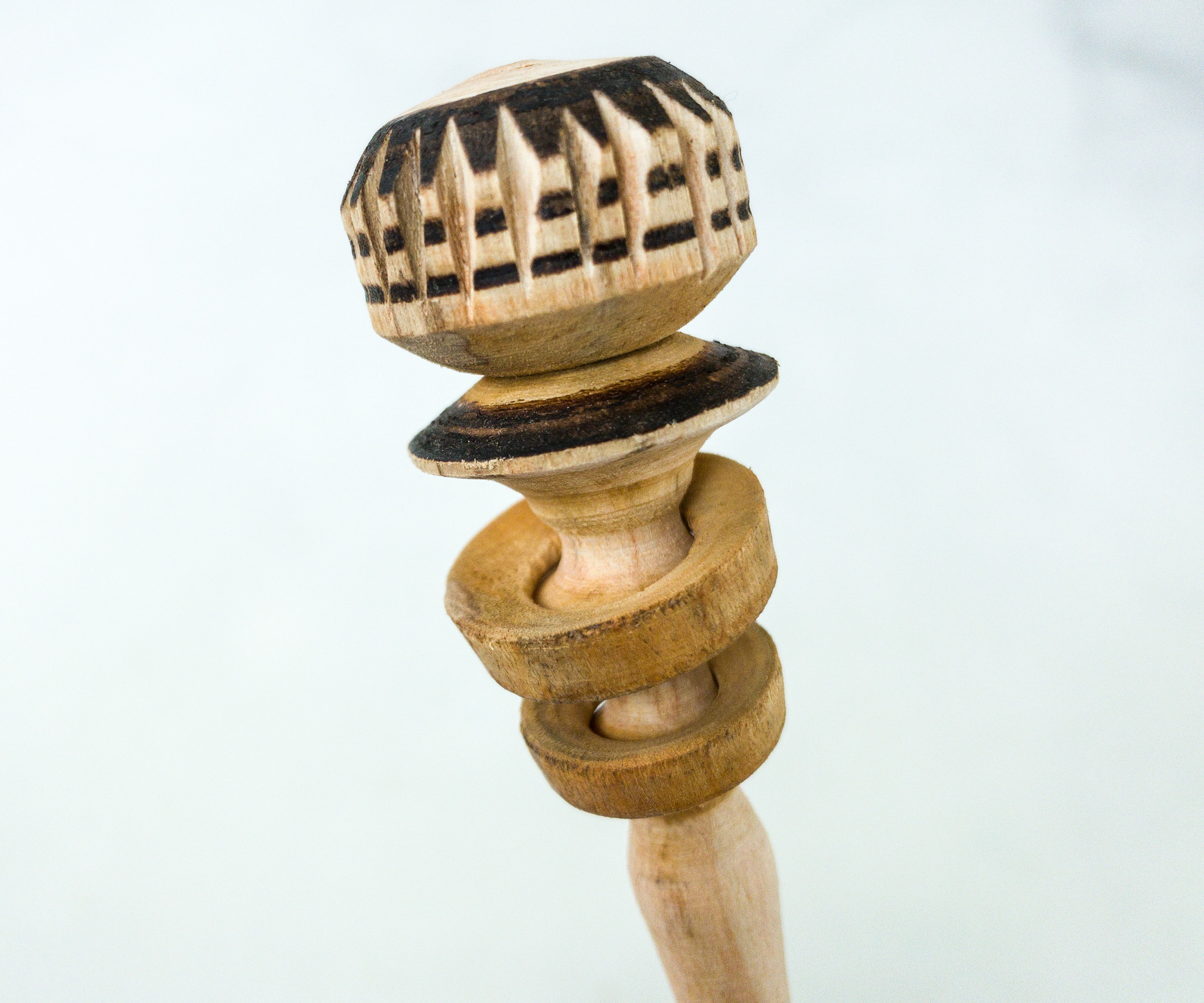 To use this frother, just place this wooden frother on your warm drink, then hold the handle between your palms, then twirl it back and forth, until the foam is formed!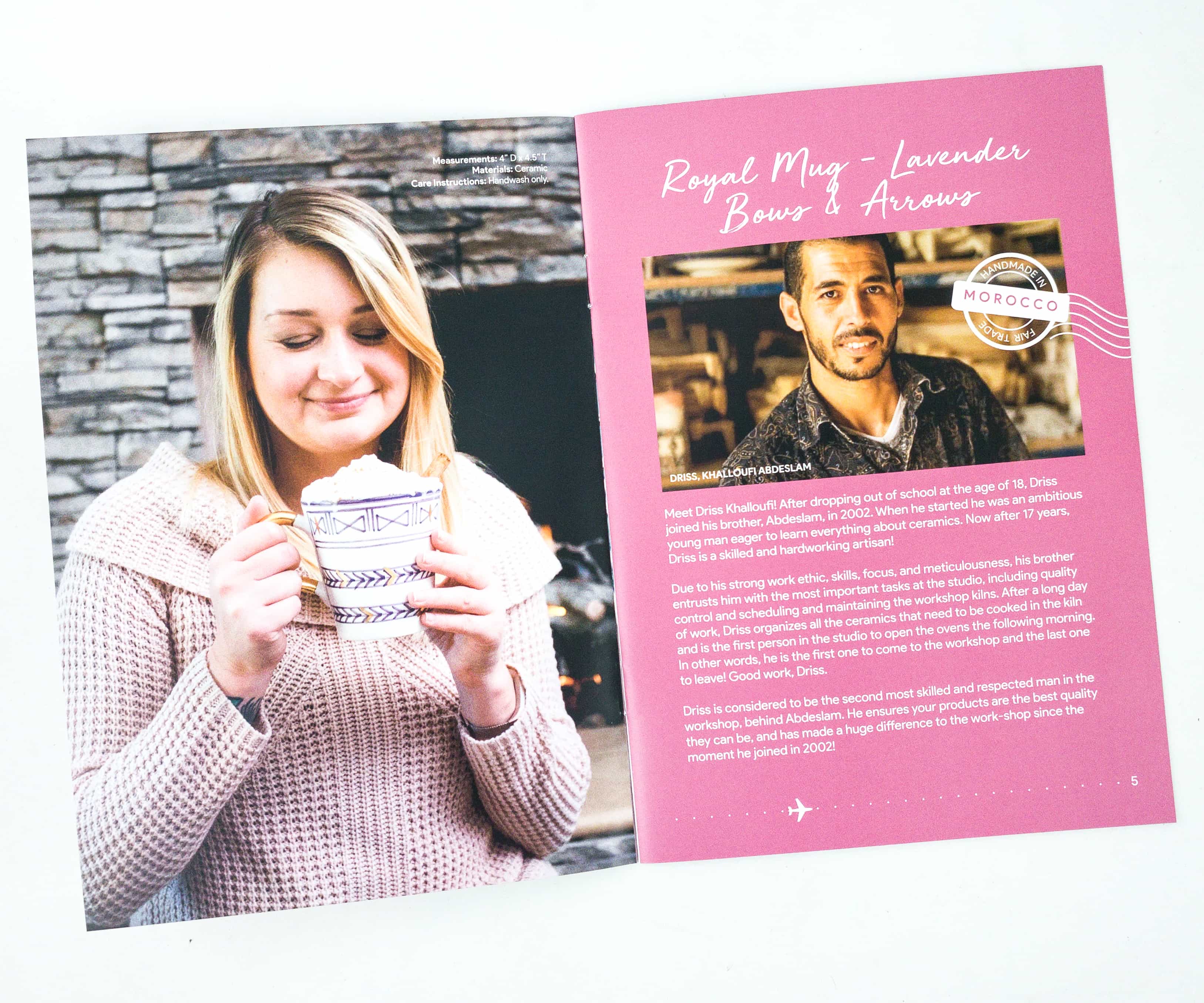 Khaloufi Abdeslam Royal Mug – Lavender Bows & Arrows – Morocco ($22) I find this mug really beautiful, and it's handmade in Morocco, which is known for beautiful and colorful art and of course, their culture!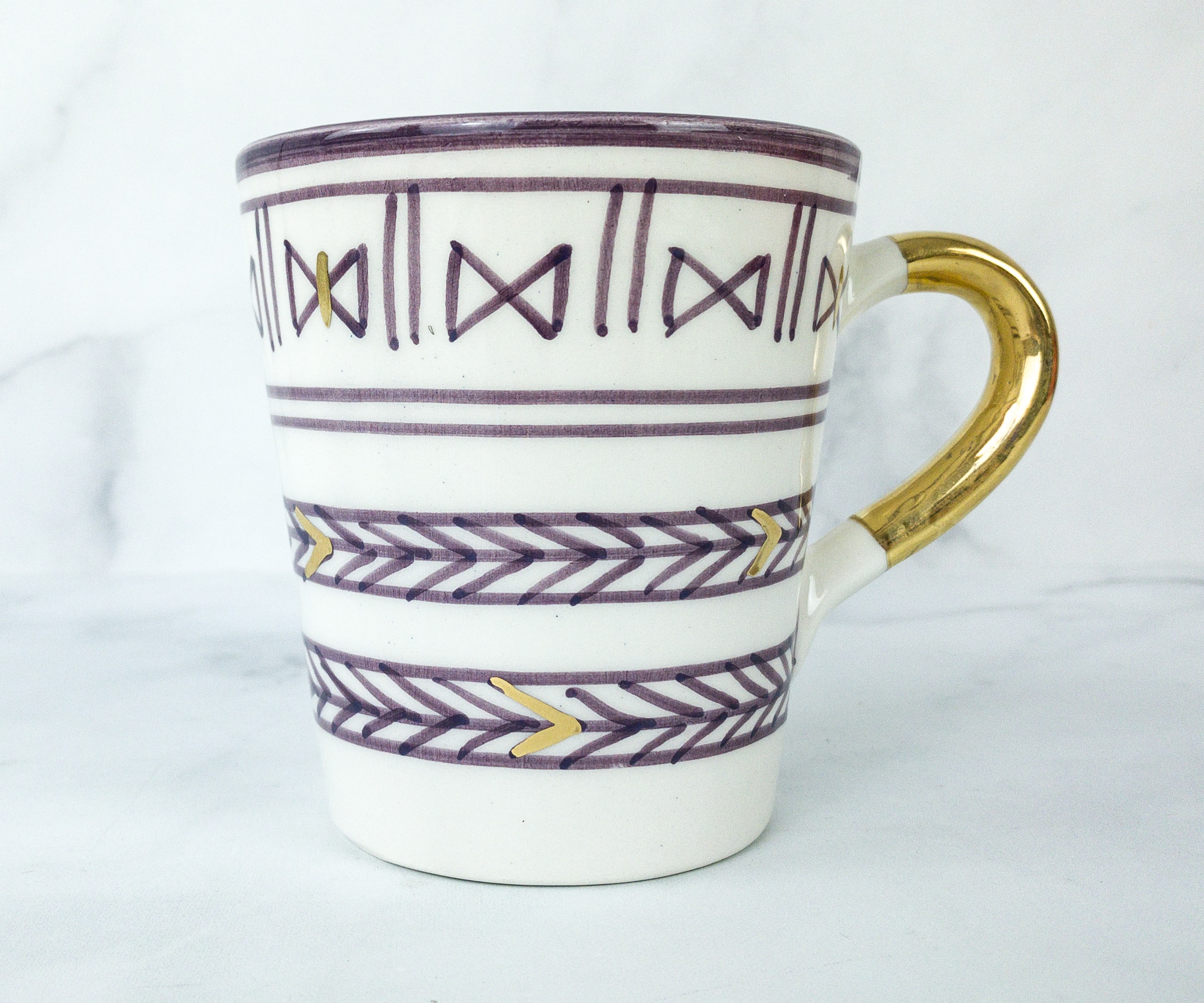 The artisan definitely showcased the Moroccan art in this white mug, adorned with lavender patterns, and some gold details, like the mug's handle!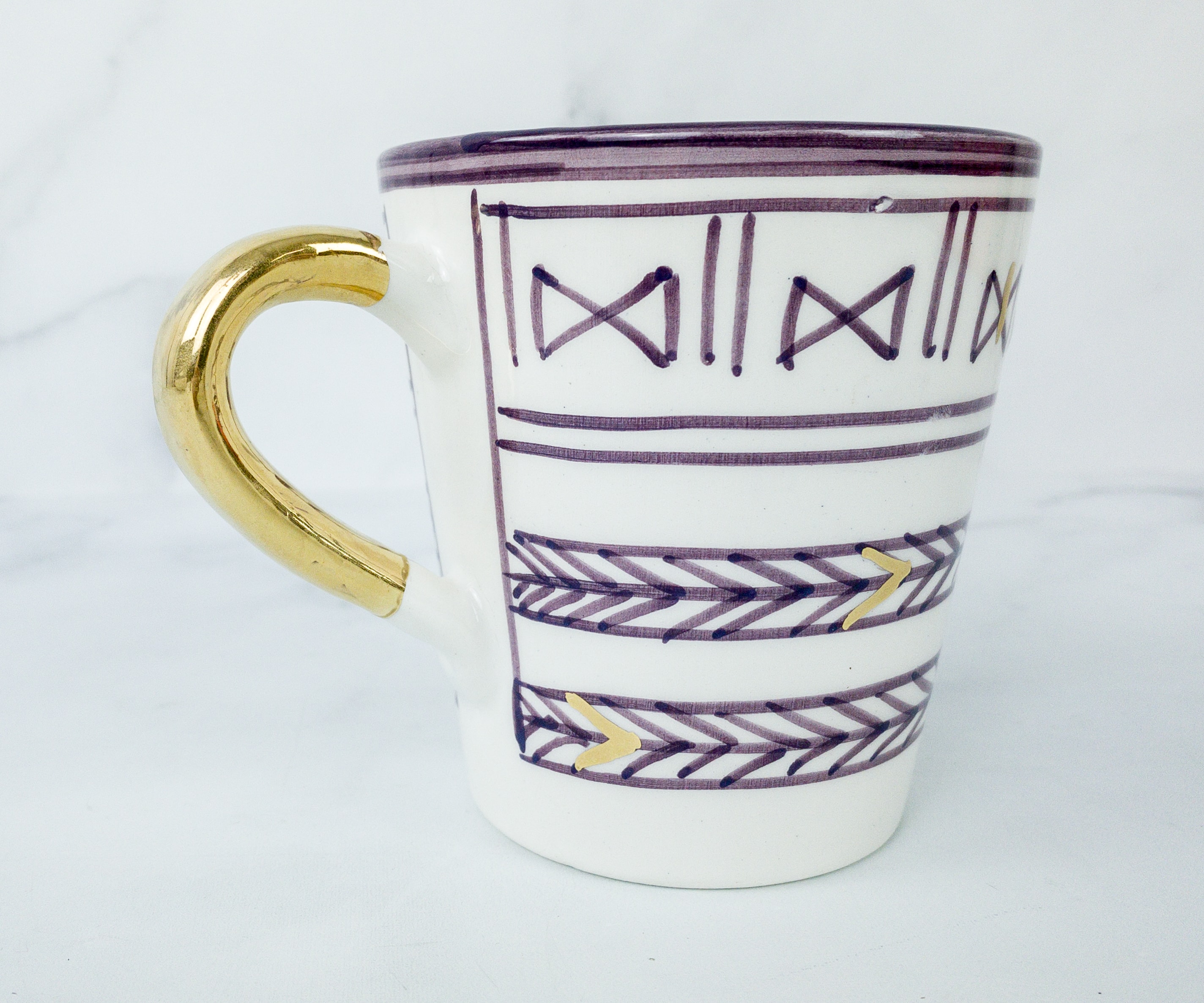 This will be perfect for the hot chocolate I will be making, along with the wooden frother!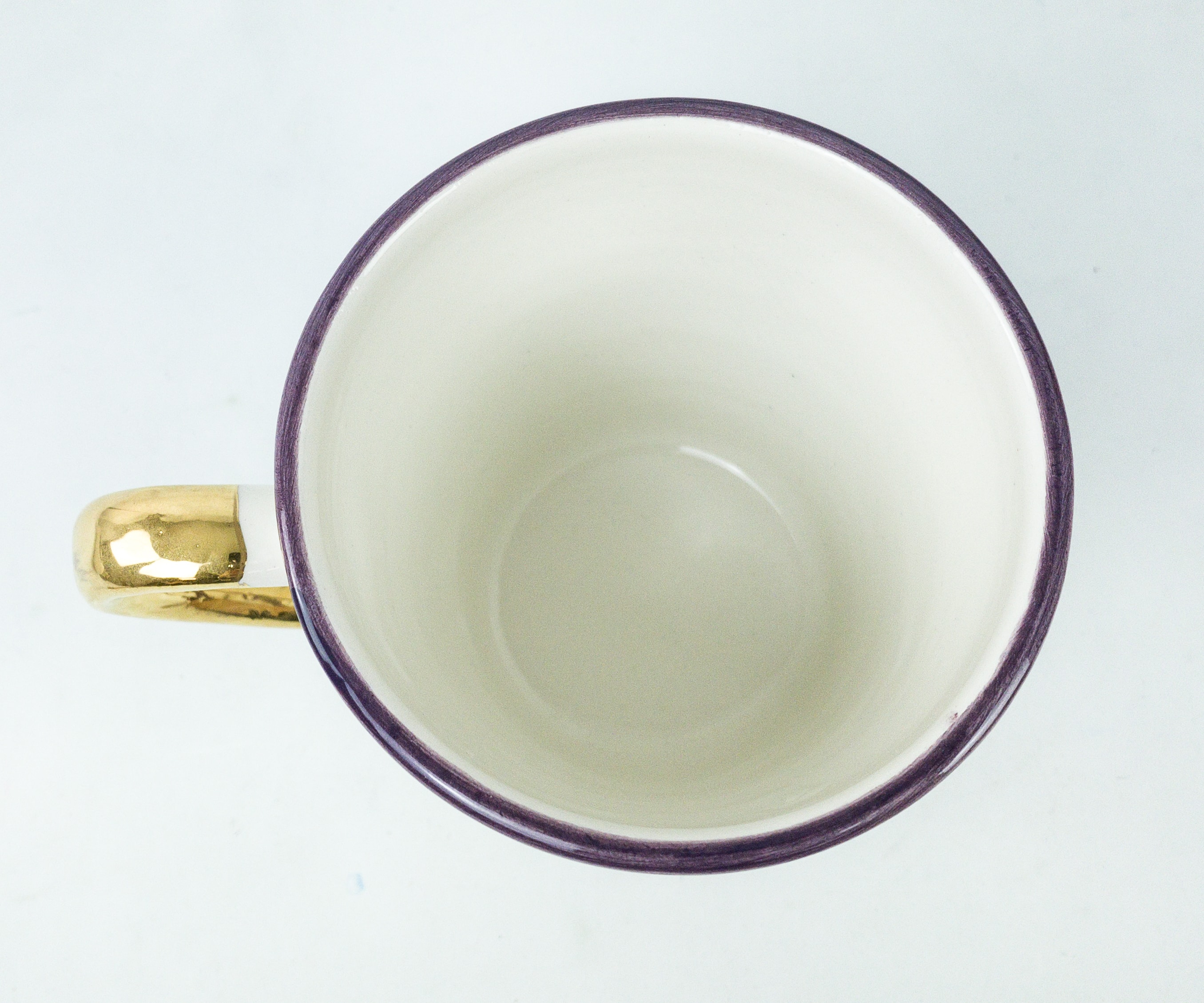 The ceramic is delicate so it's better to just handwash it. The mug measures 4″ in diameter, and is 4.5″ tall.
Equal Exchange Hot Cocoa Mix – Organic Spicy – Paraguay ($8) From Paraguay comes this delightful mix of vegan-friendly chocolate!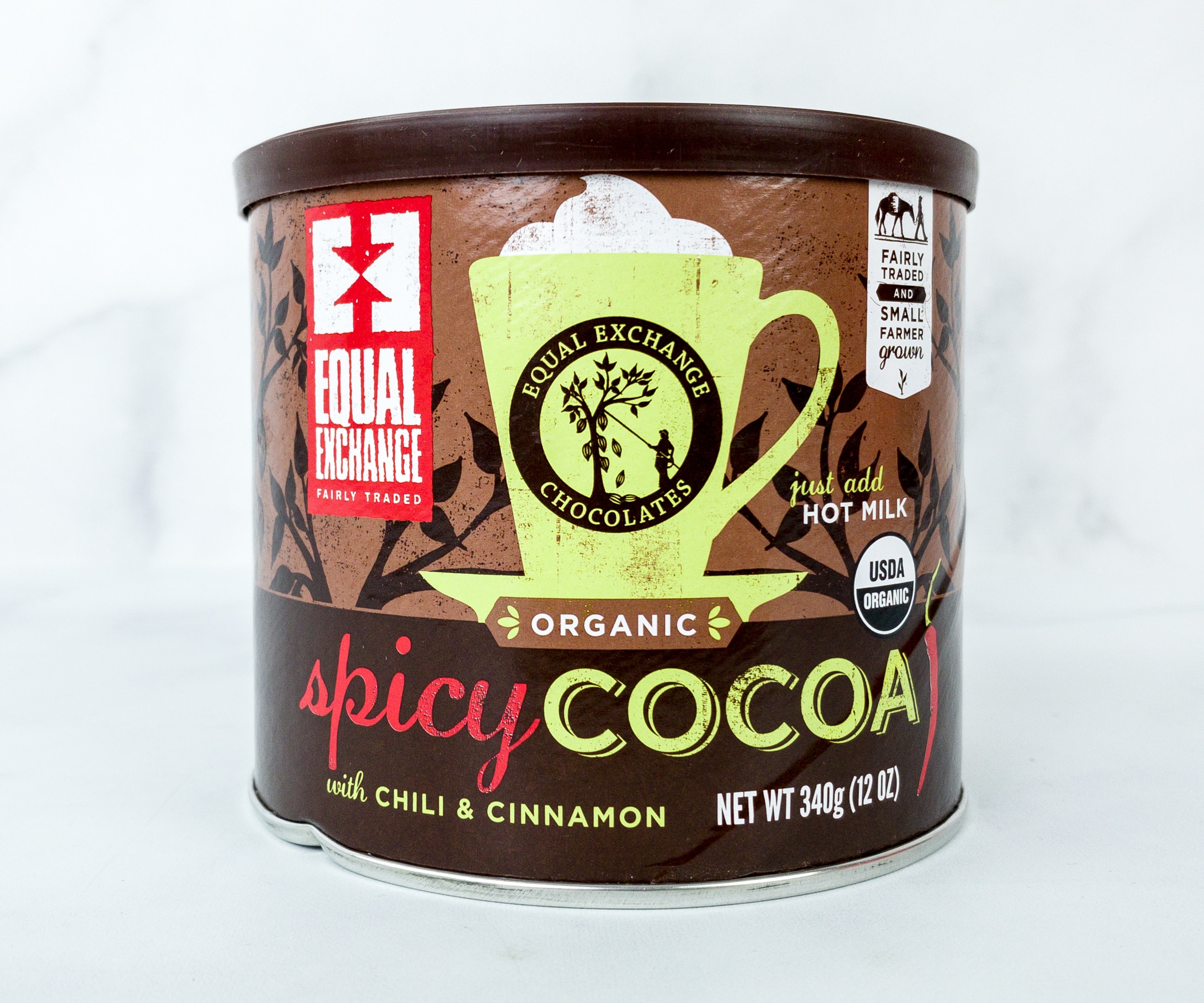 It is made using organic cacao beans that are farmed in Conacado in the Dominican Republic, plus organic sugar cane from the small-scale farmers of Manduvira in Paraguay. The mix is spicy because of the added organic cinnamon and cayenne pepper.
To make this delicious hot chocolate with a kick, just mix 2 tablespoons of cocoa in 6 oz. of hot milk!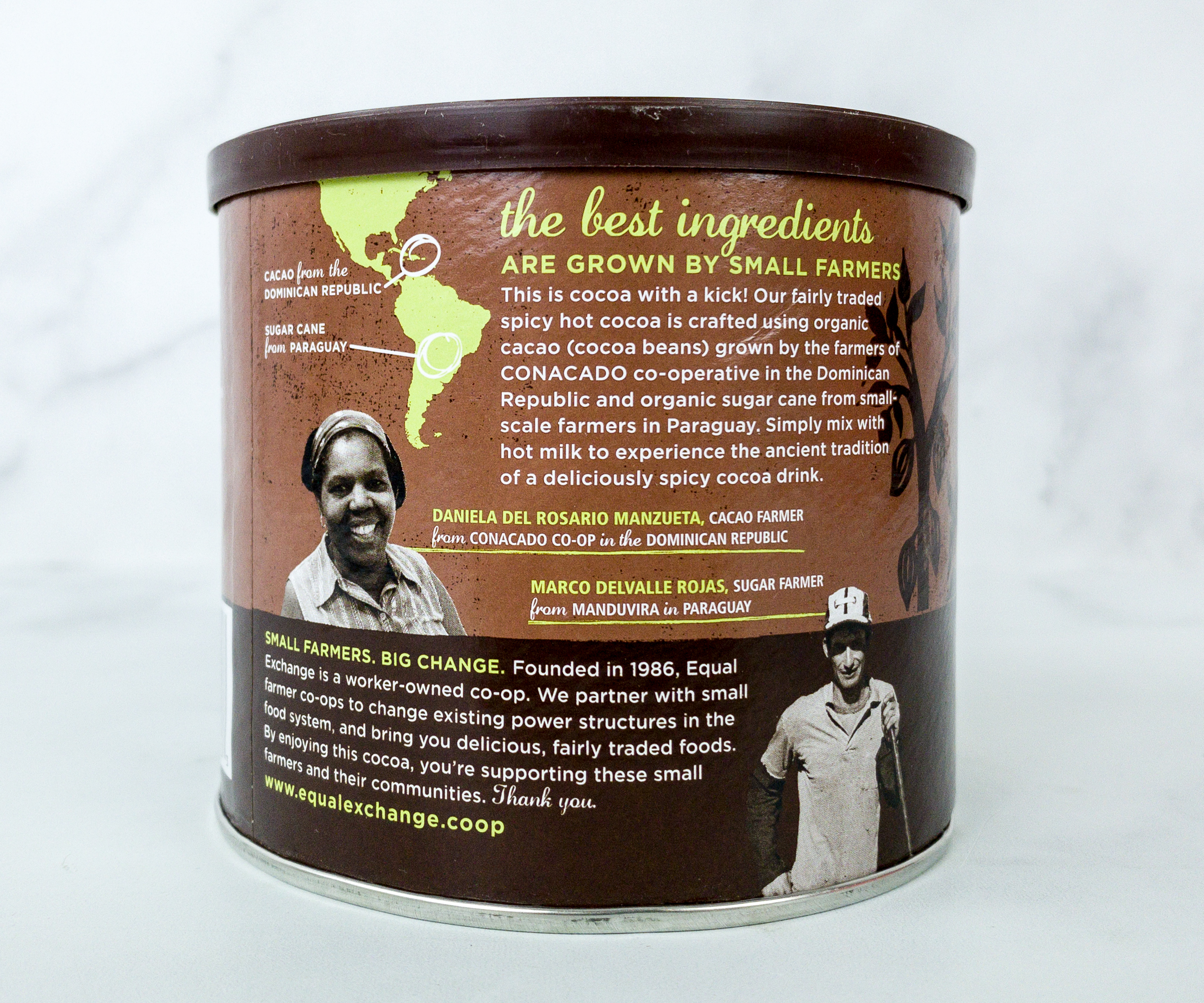 The product also supports small farmers. I really like that it gives a different take on the delightful hot drink! It's not every day that drinking a cup of cocoa is really "hot" and exciting!
I really feel the warmth and coziness from all the items in this box! The artisans really did great on all the handcrafted items like the wooden frother and the Moroccan mug. I also like the adorable sloth pillow made by the great seamstress from Kenya. The booklet is also full of inspiring stories about the makers of the crafts. I love reading it along with a cup of my delicious "hot" chocolate! I am always up for supporting local artisans, and I'm happy that through this box, I am able to do so! I am excited about my next box already!
What do you think of this GlobeIn Artisan Box?

Visit Globe In Artisan Box Club to subscribe or find out more!