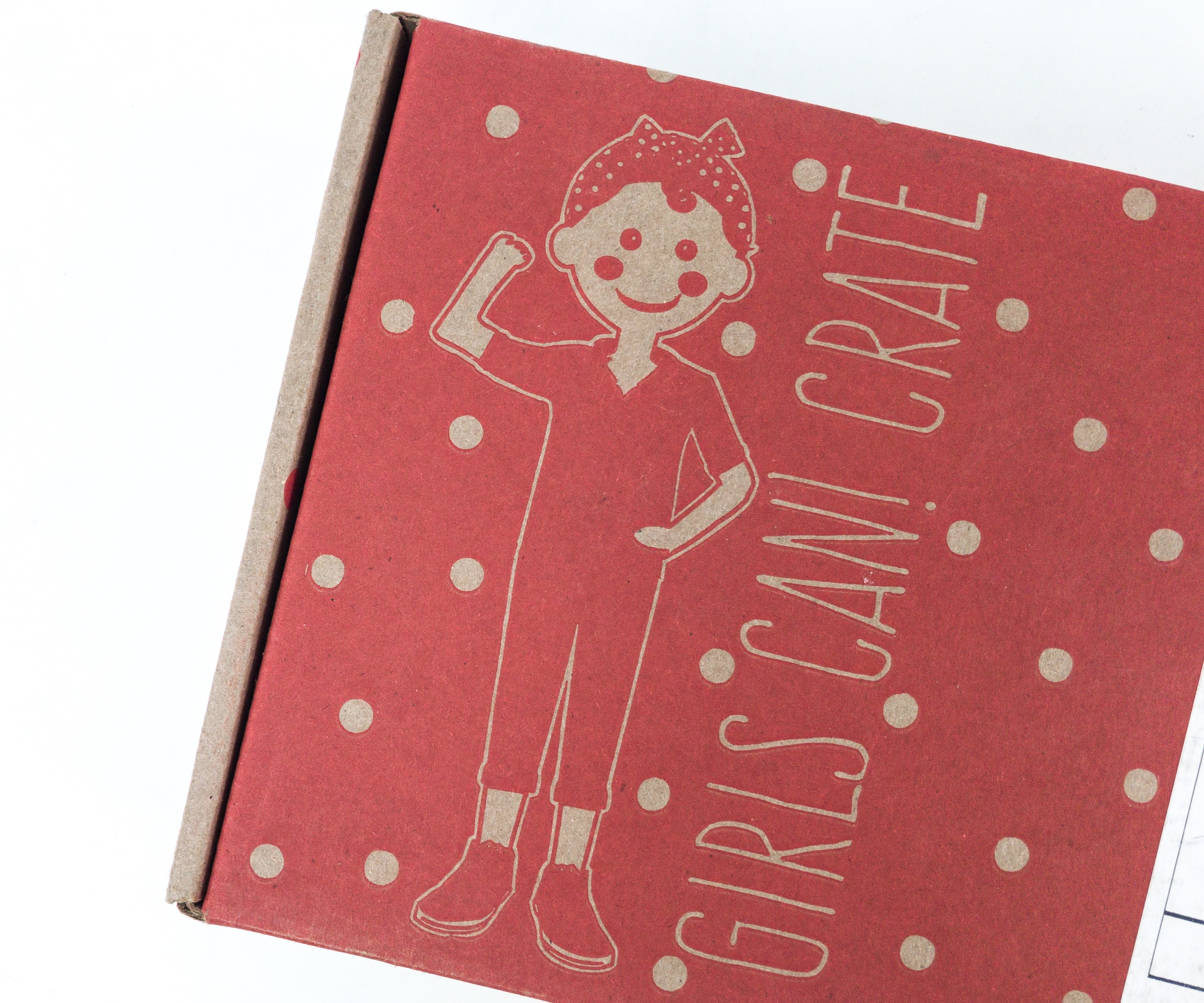 Girls Can Crate is a monthly subscription for children between 5 and 10 years of age that promotes the idea that girls can do whatever they set their minds to. Each month features a different female pioneer whose story inspires girls to achieve. Each box includes a 20-page activity book that includes the heroine's story, 2-3 STEAM activities, and creative play props. Boxes cost $29.95 each month with themes that celebrate female pioneers from diverse backgrounds, but the activities themselves are usually gender neutral.
DEAL: Save 15% on your first box! Use coupon code HELLO15.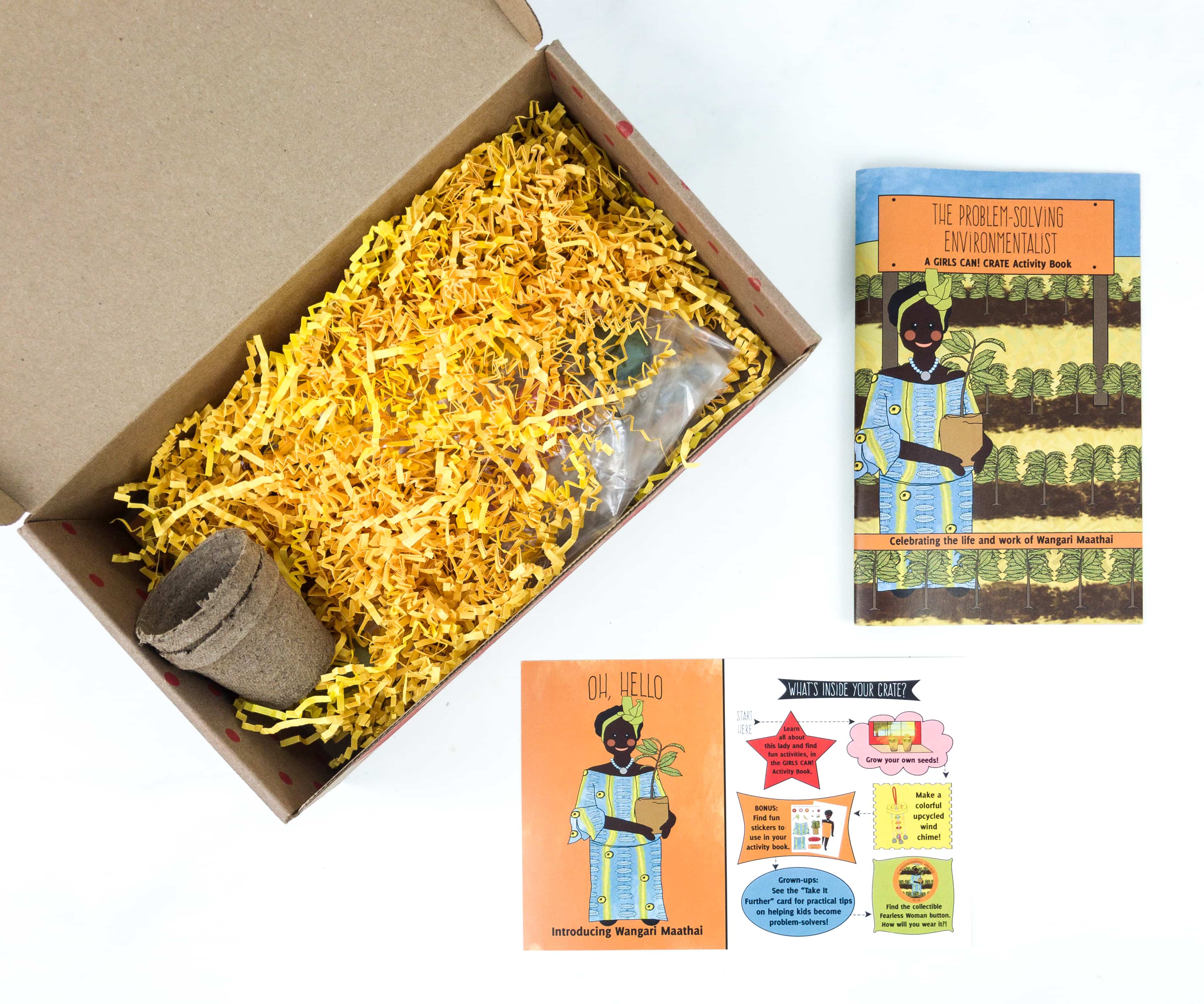 The box is full, and the items are protected by bright yellow squiggles.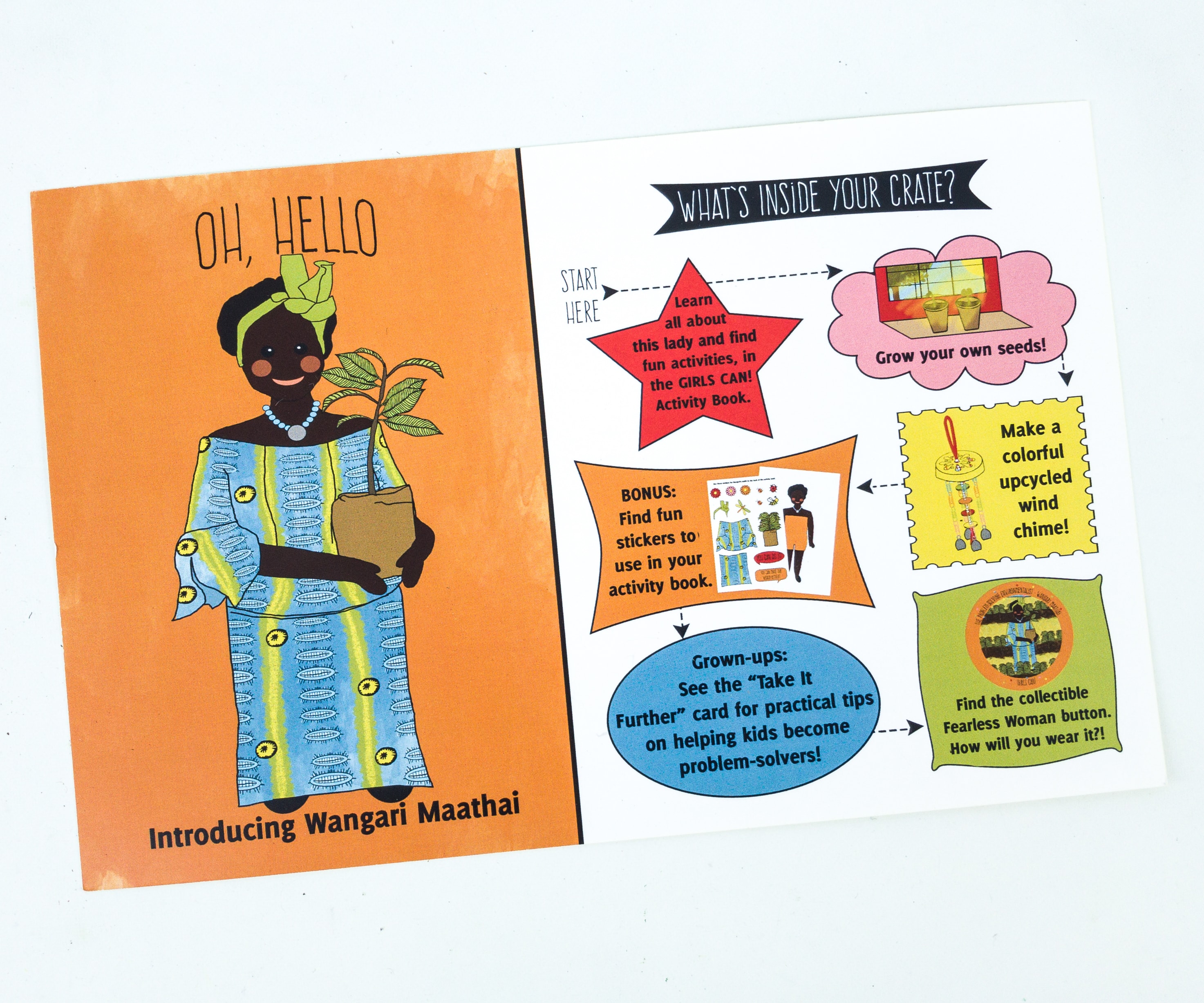 There's a pamphlet that lists what's inside the crate. This month, we're celebrating the life of Wangari Maathai!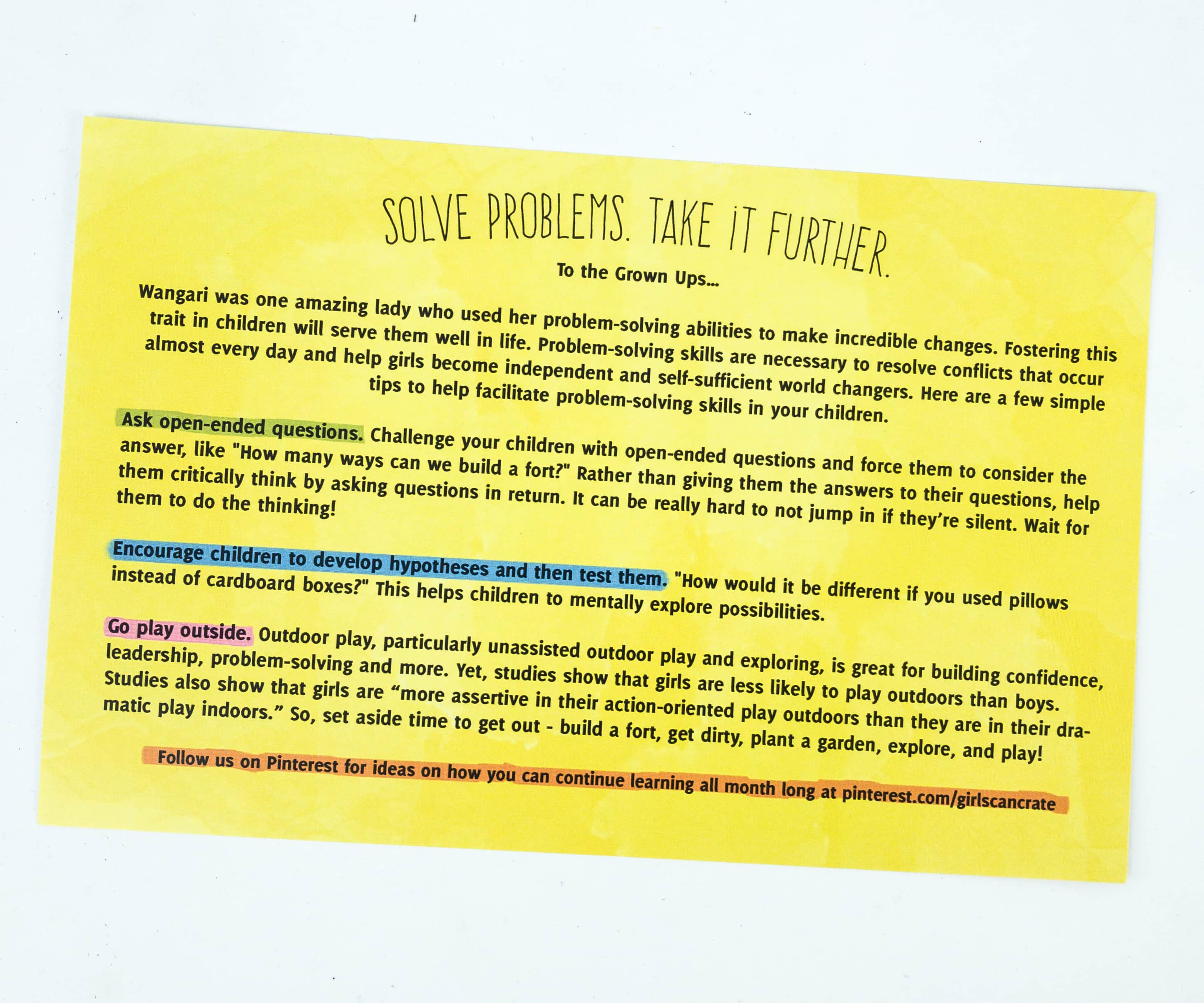 Meanwhile, these are pointers for parents on how to help kids learn problem-solving and take it further.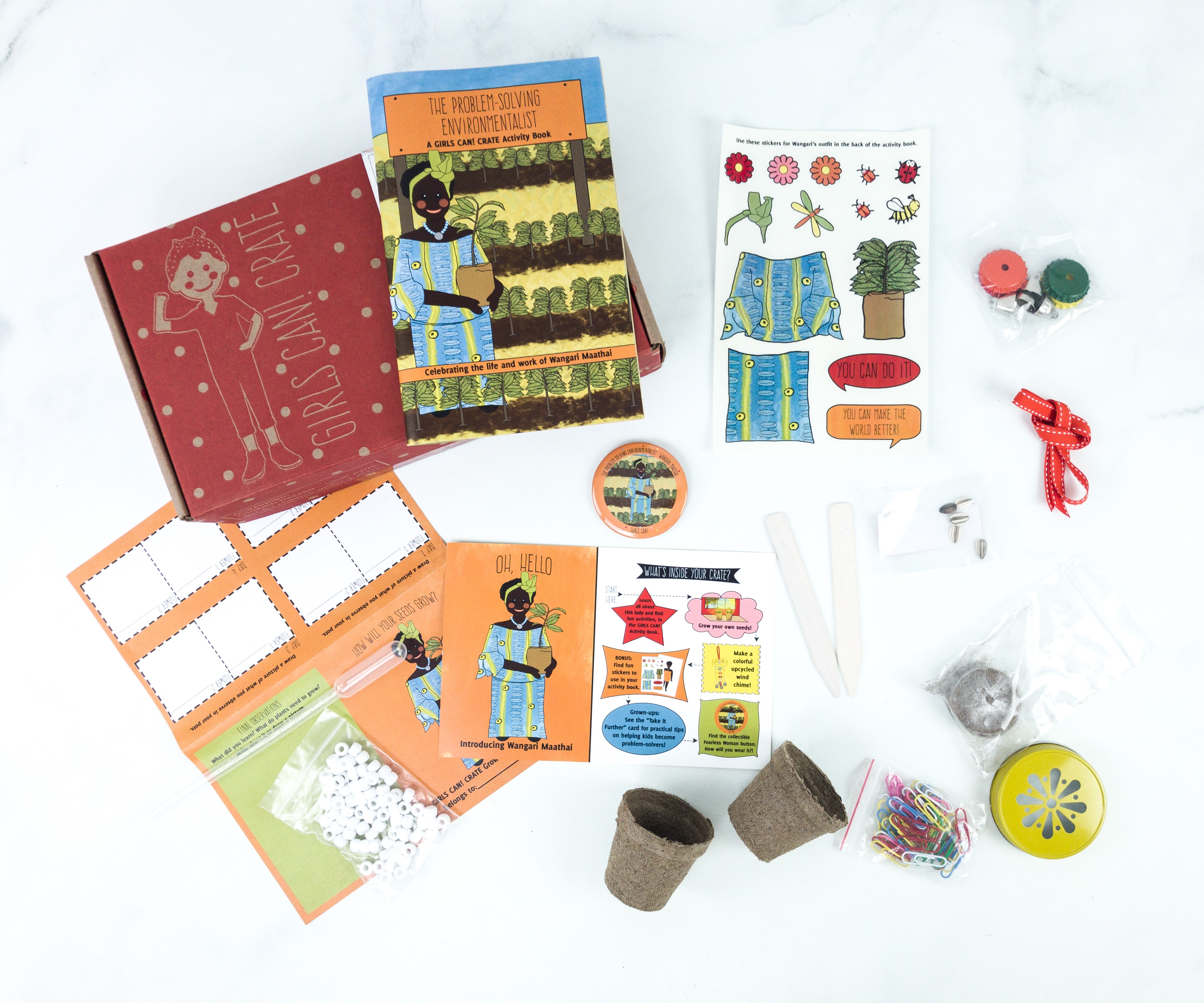 Everything in the box!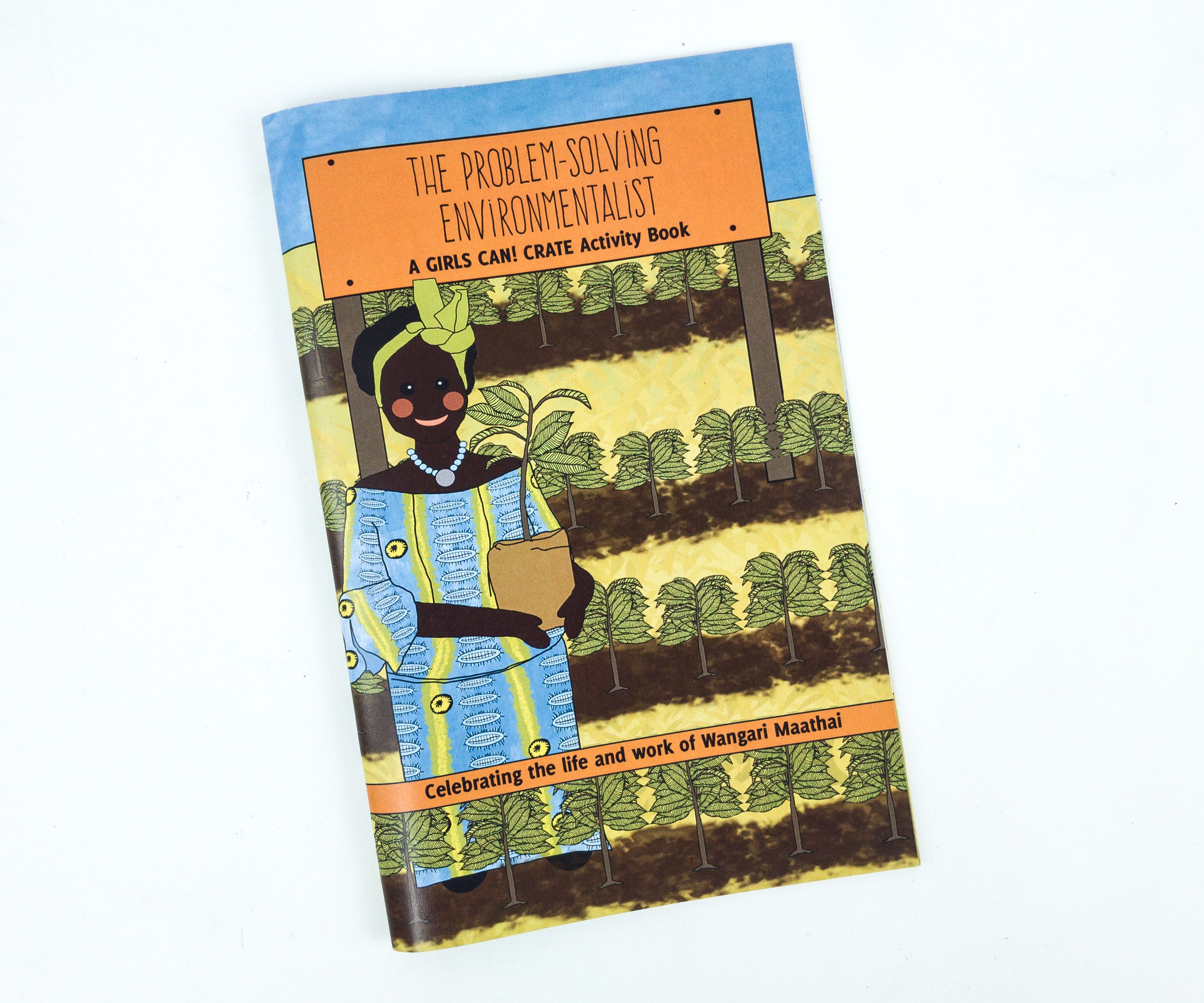 As always, the box includes a booklet featuring information about this month's heroine.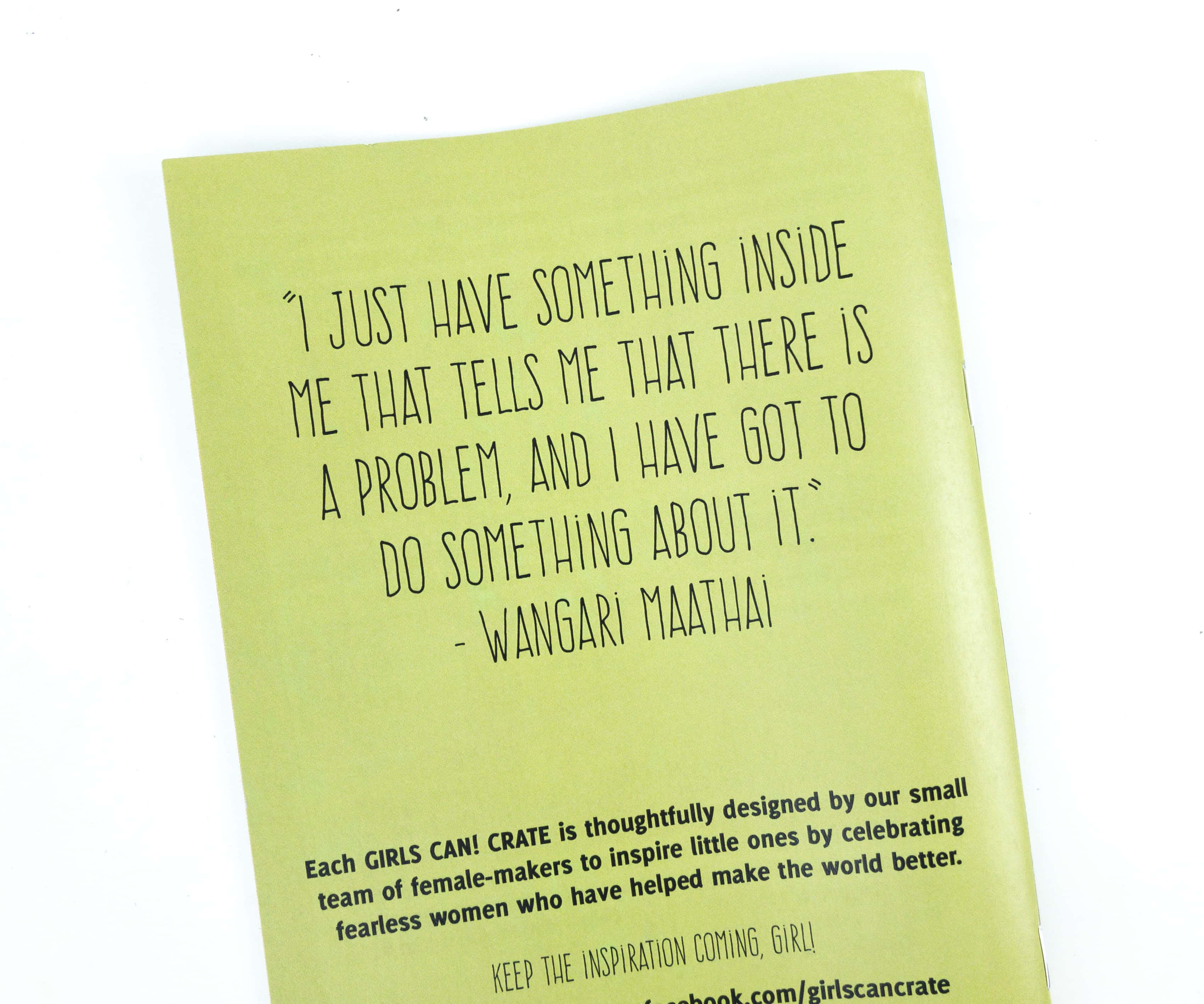 At the back of the booklet is a quote from this month's heroine:
I just have something inside me that tells me that there is a problem, and I have got to do something about it.
They also indicated that a portion of the proceeds from every GIRLS CAN! Crate sale helps support non-profit organizations working to empower girls.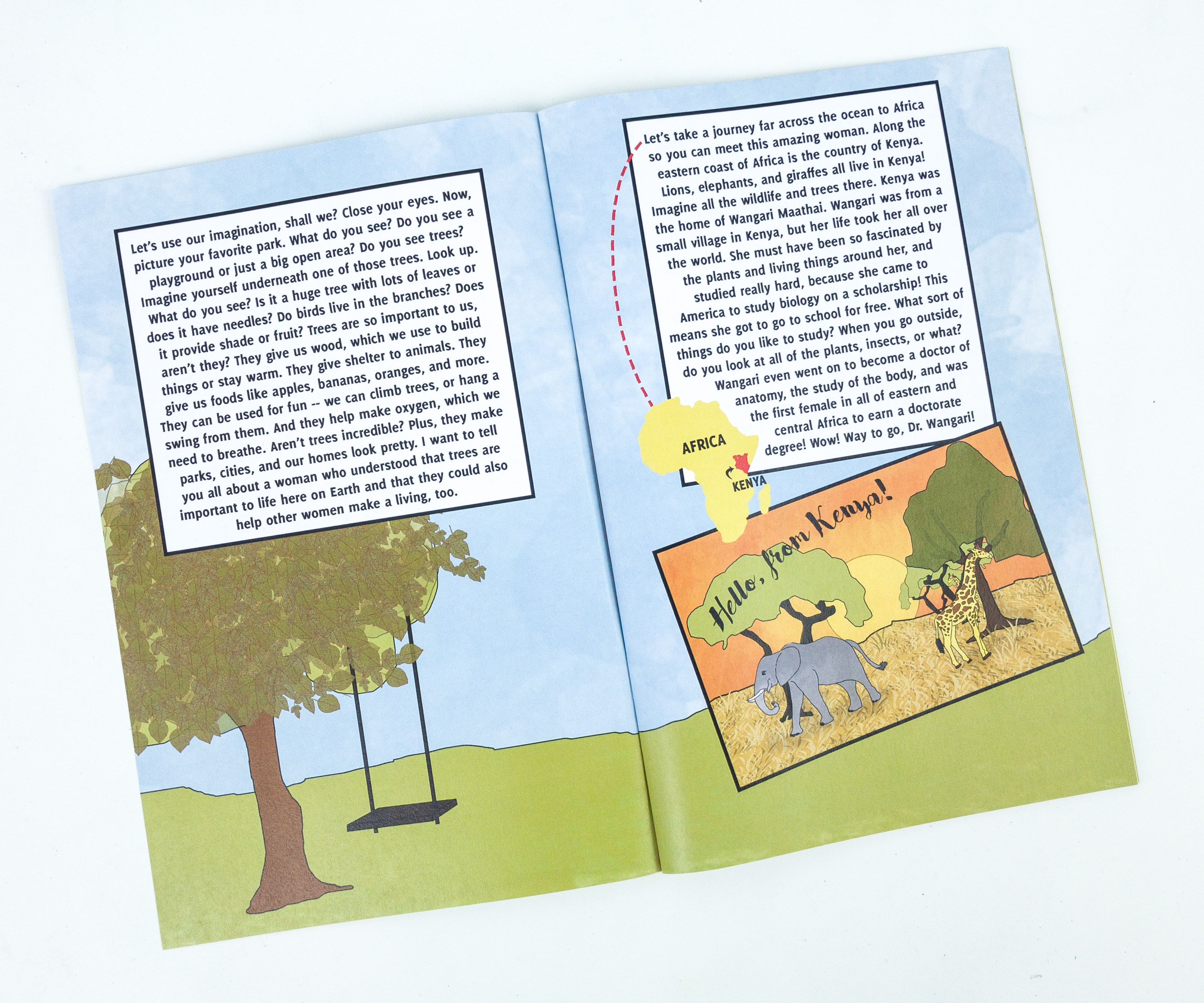 Before the booklet introduced us to this month's heroine, it first introduced us to the planet we're living in, and also took us to Kenya in Africa!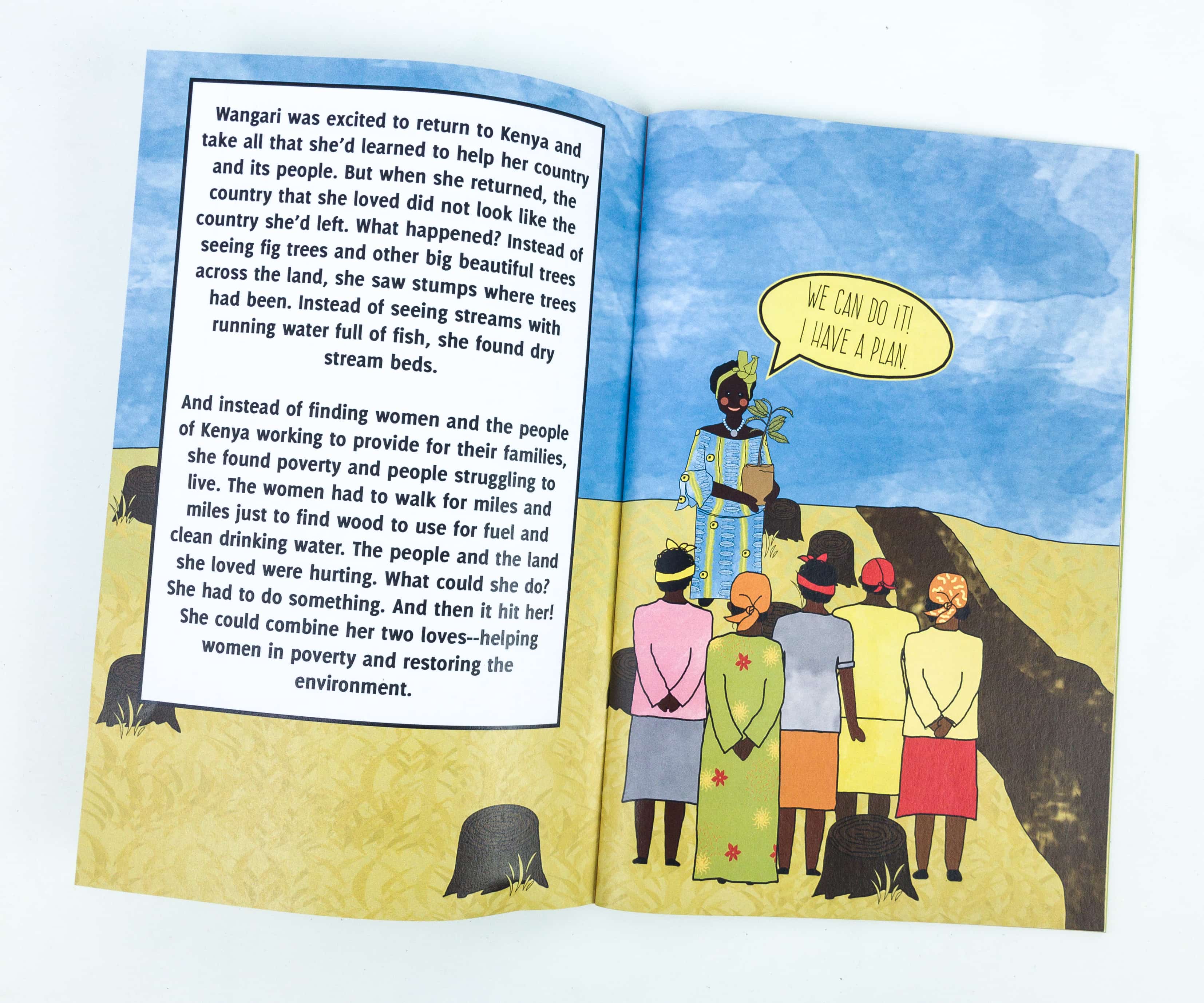 Wangari is a renowned Kenyan social, environmental, and political activist and the first African woman to win the Nobel Prize. She studied in the United State and also in Kenya, and founded the Green Belt Movement, an environmental non-governmental organization that focused on the planting of trees, environmental conservation, and women's rights.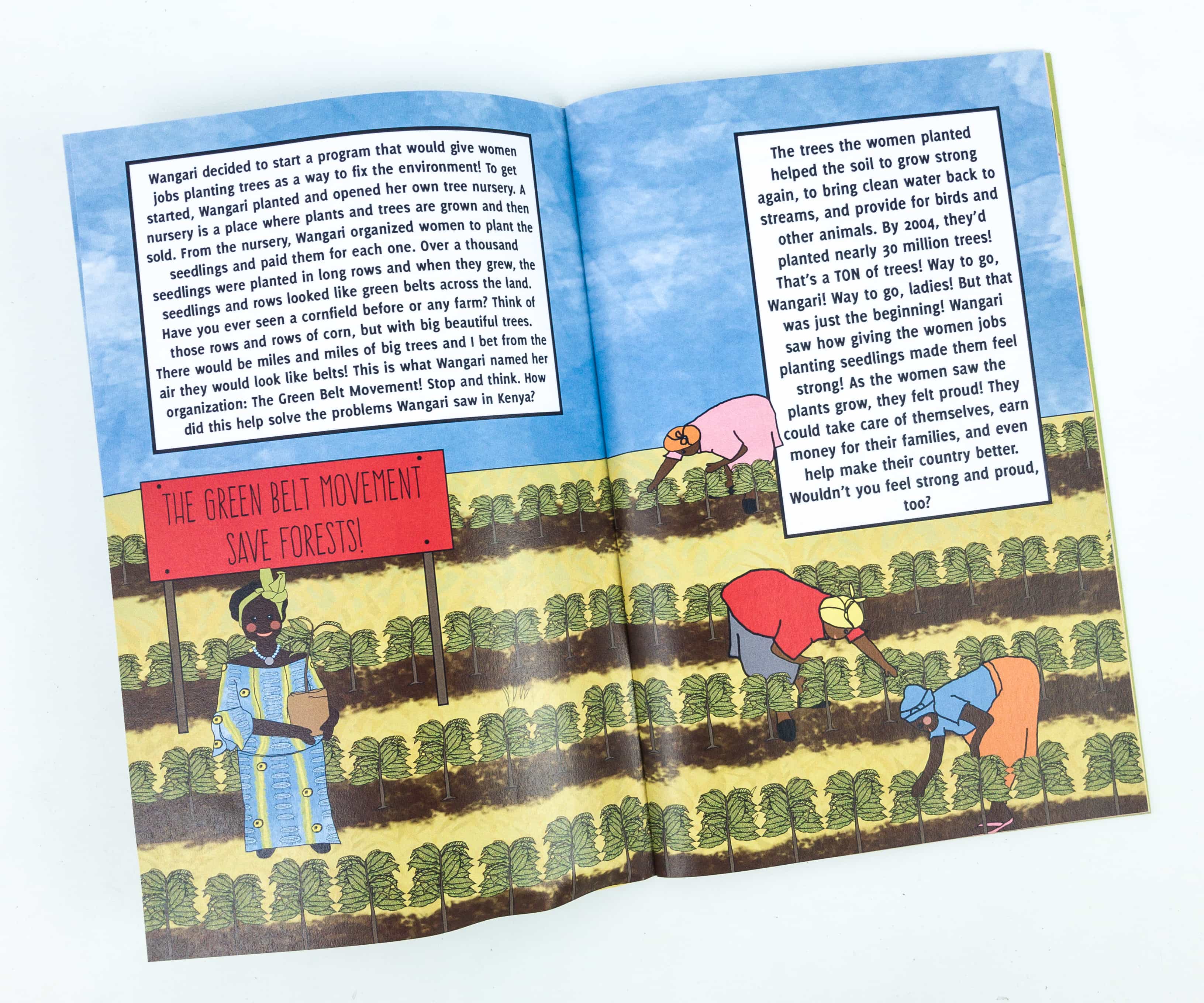 After seeing what happened to her home, Kenya, she decided to start a program that would give women jobs planting trees as a way to fix the environment.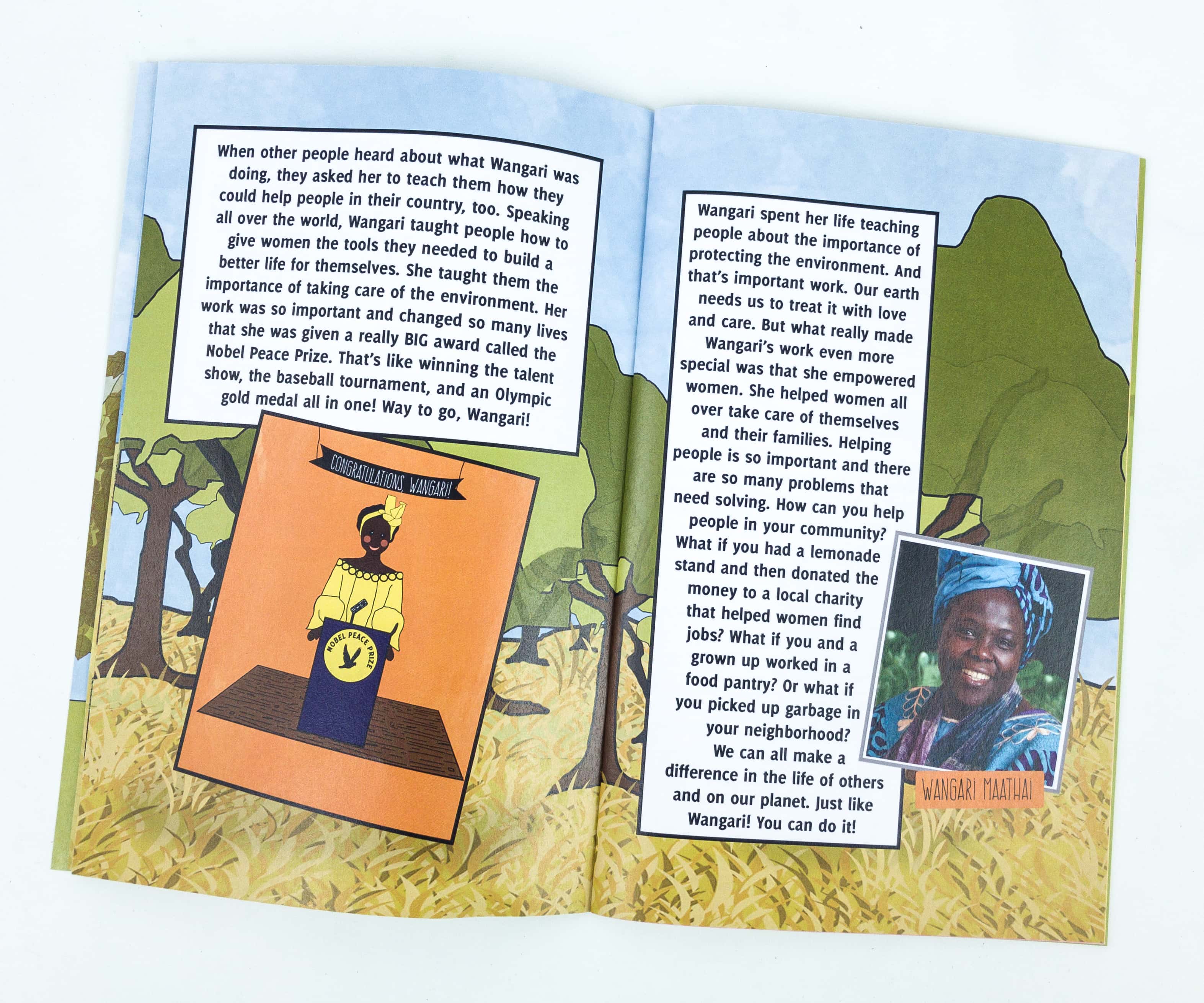 She also won the Nobel Peace Prize because of her advocacy to teach people how to give women the tools they needed to build a better life or themselves and the importance of taking care of the environment.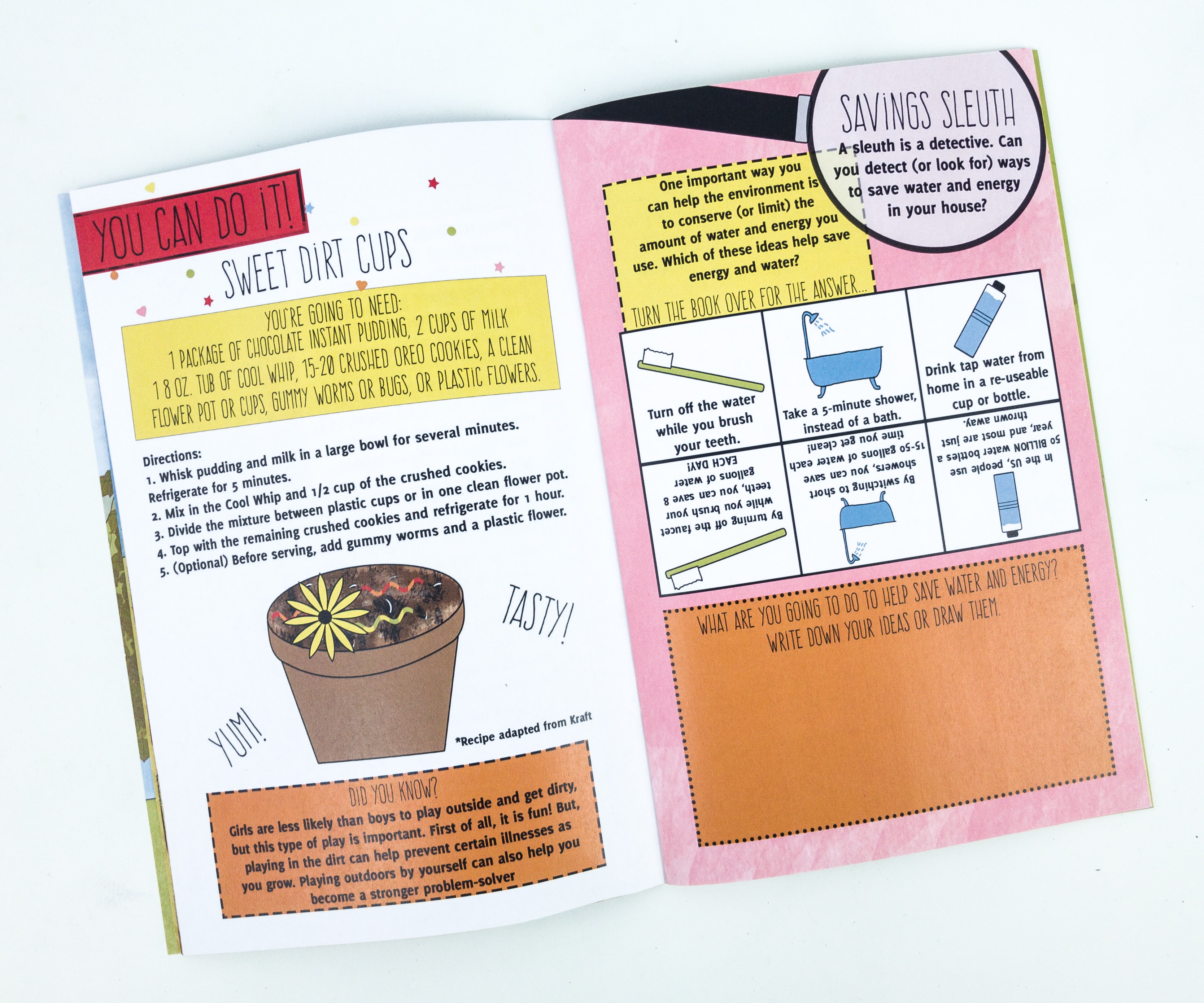 There are more activities in the booklet, like how to make sweet dirt cups, and there's also a savings sleuth activity where it teaches us to save water and energy in our house!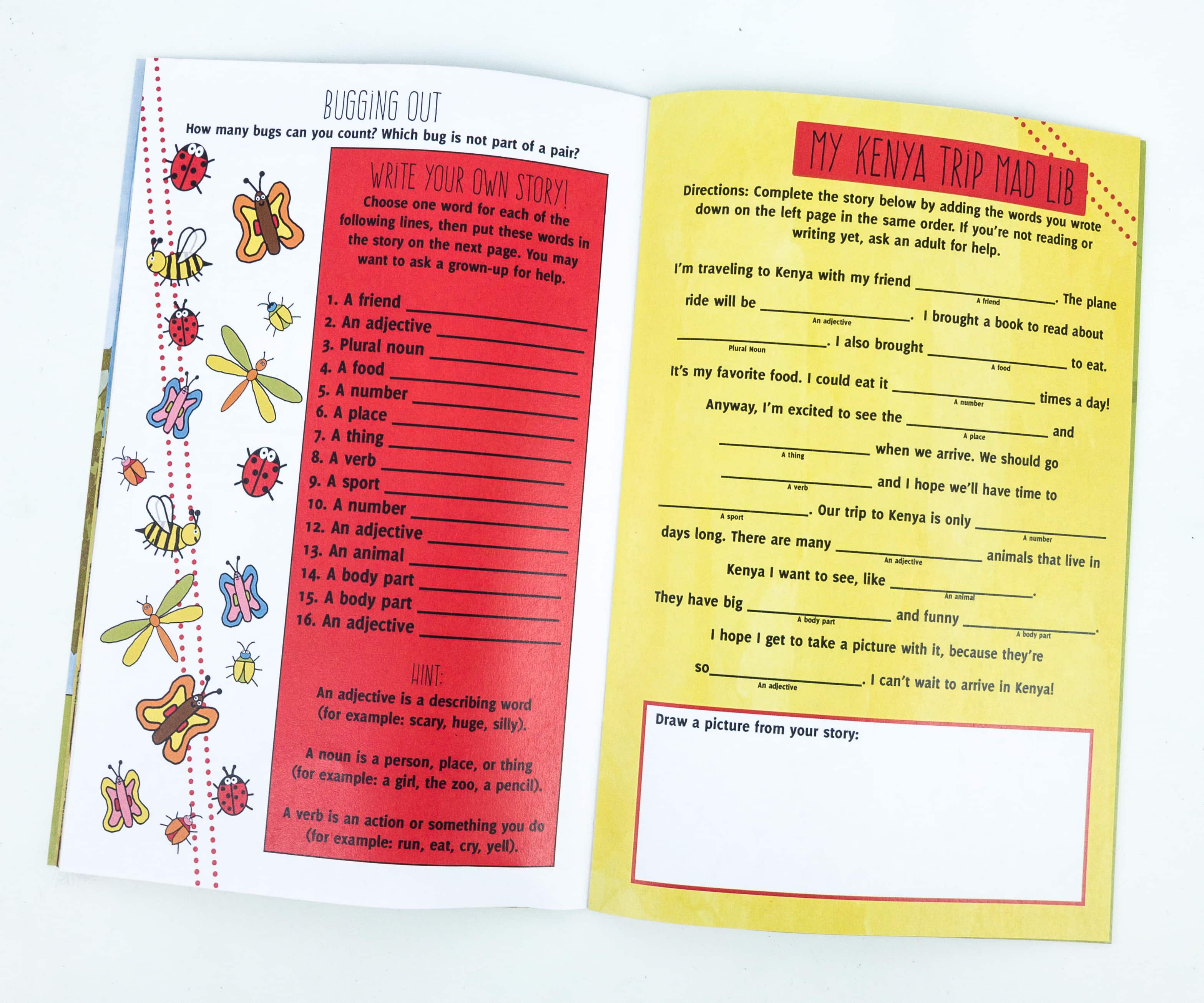 You can also make your own story by first filling up the page by choosing a word that's described per line, and supplying them on the blanks on the next page!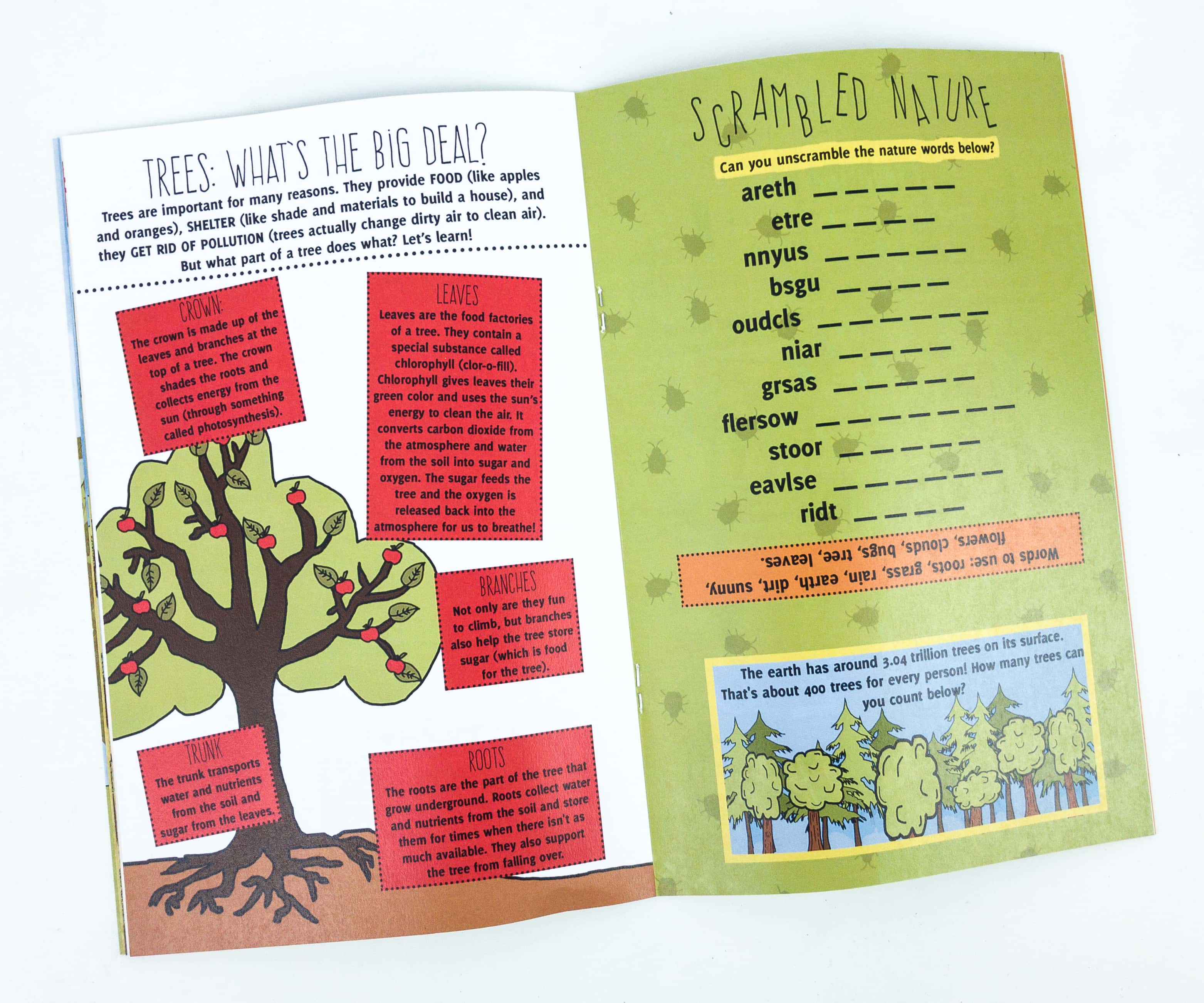 Another feature is all about trees, and there's a fun scramble word activity as well!
Another suggested activity is about making our own play nursery and doing shadow gardening!
The booklet also gave us more information about the people from Kenya, like what clothes they wear!
Here's model and some cut-out clothes for this lady that we'll dress up!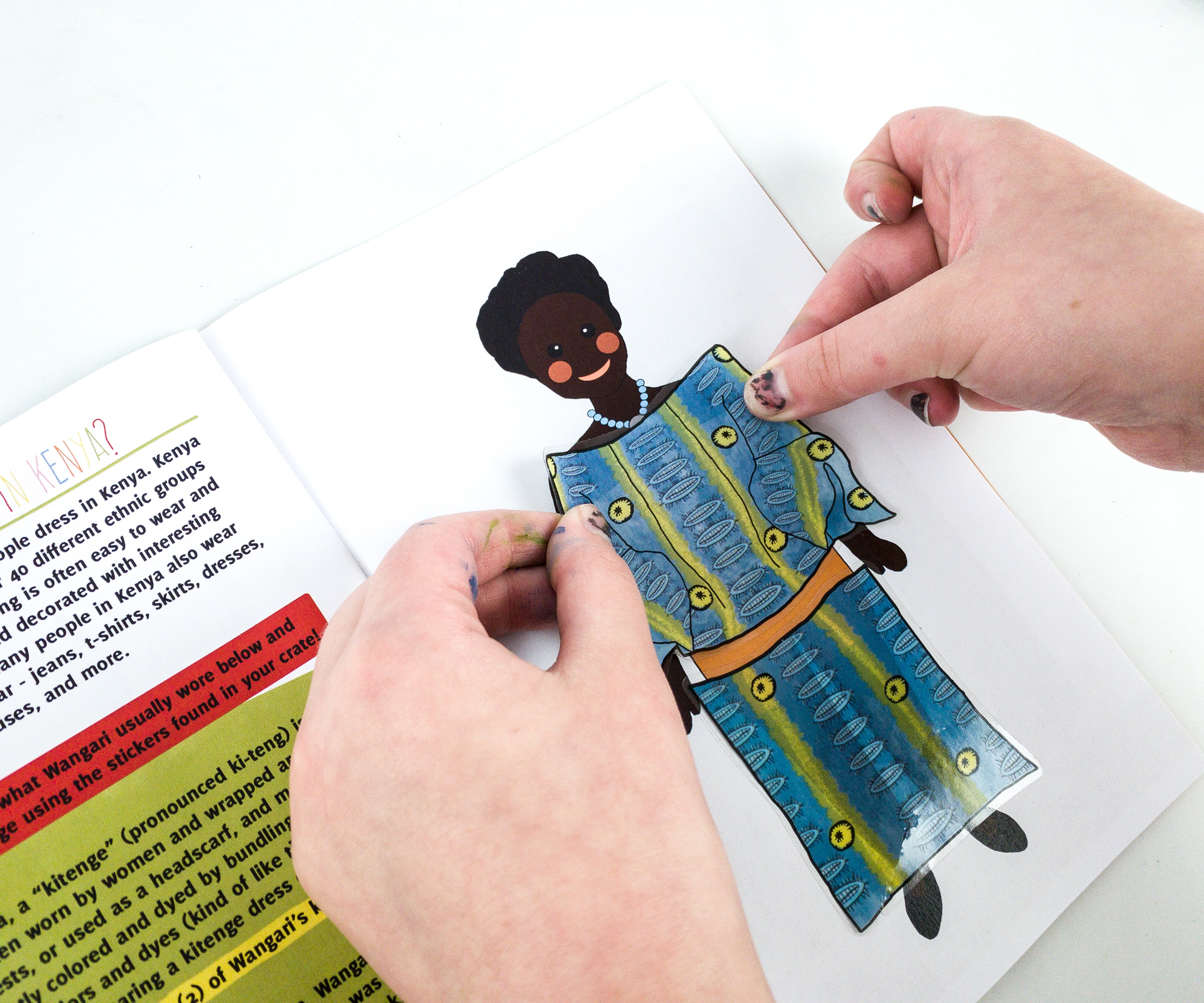 The Kenyan Kitenge looks pretty and comfortable!
Here she is, complete with a head wrap! However, I don't see any shoes but if it was Wangari, she prefers leather flats or sandals.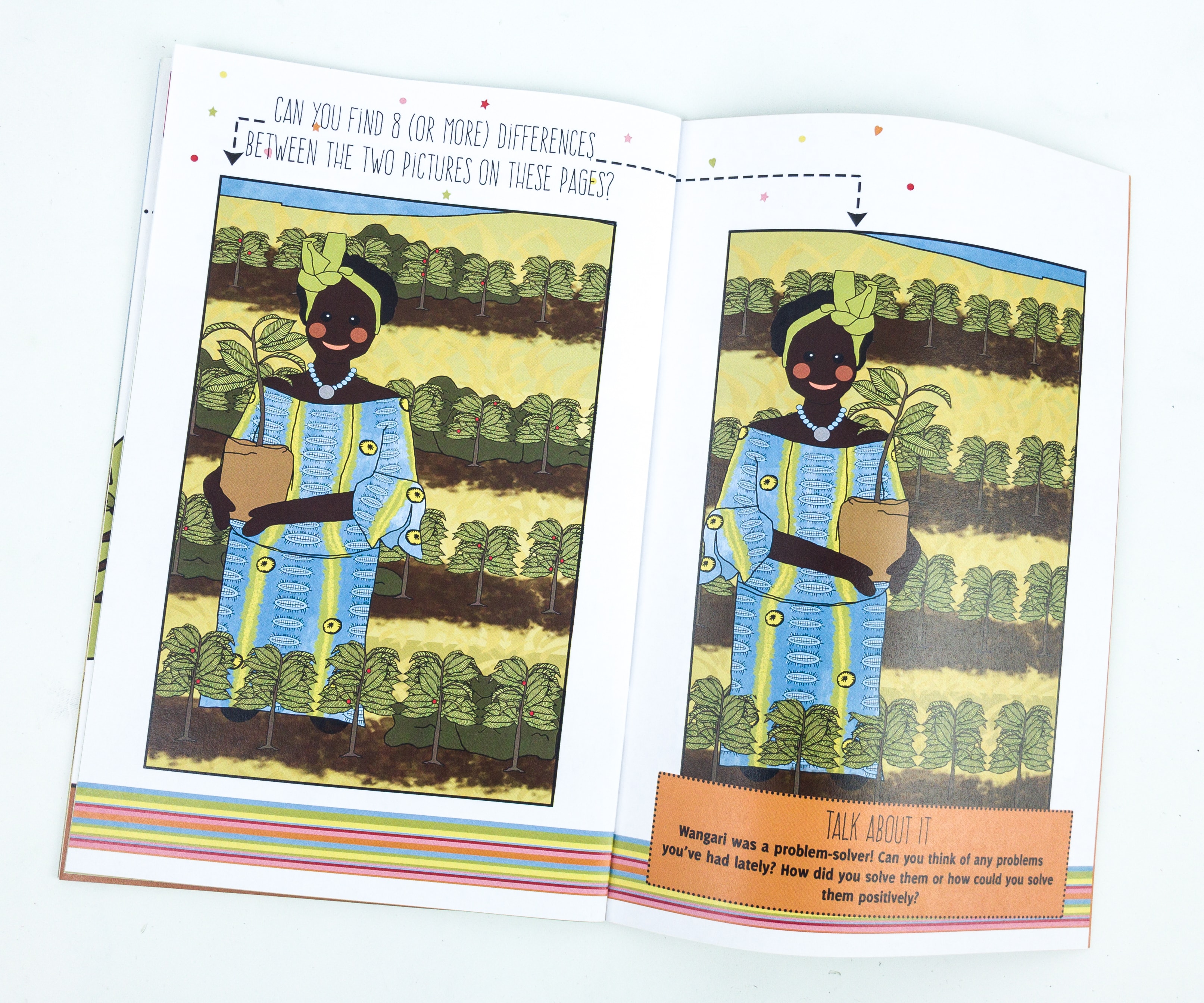 There's another activity where we compare two almost similar images and find their differences.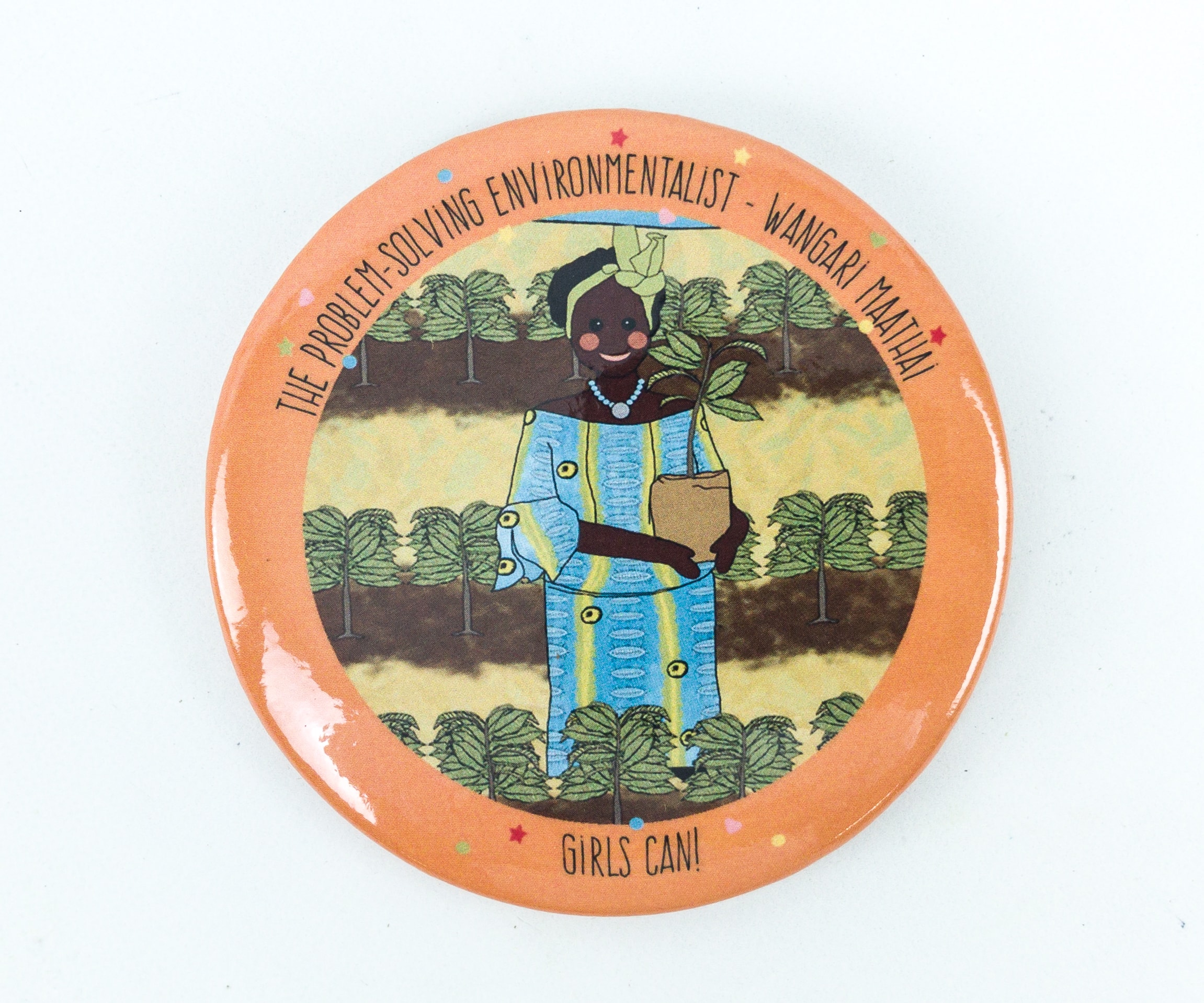 This month's pin features Wangari Maathai and her love for nature!
Activity # 1: Growing Seedlings. For this activity, we'll need some peat pots, seeds, pipette, peat pellets, stakes, and the growth chart.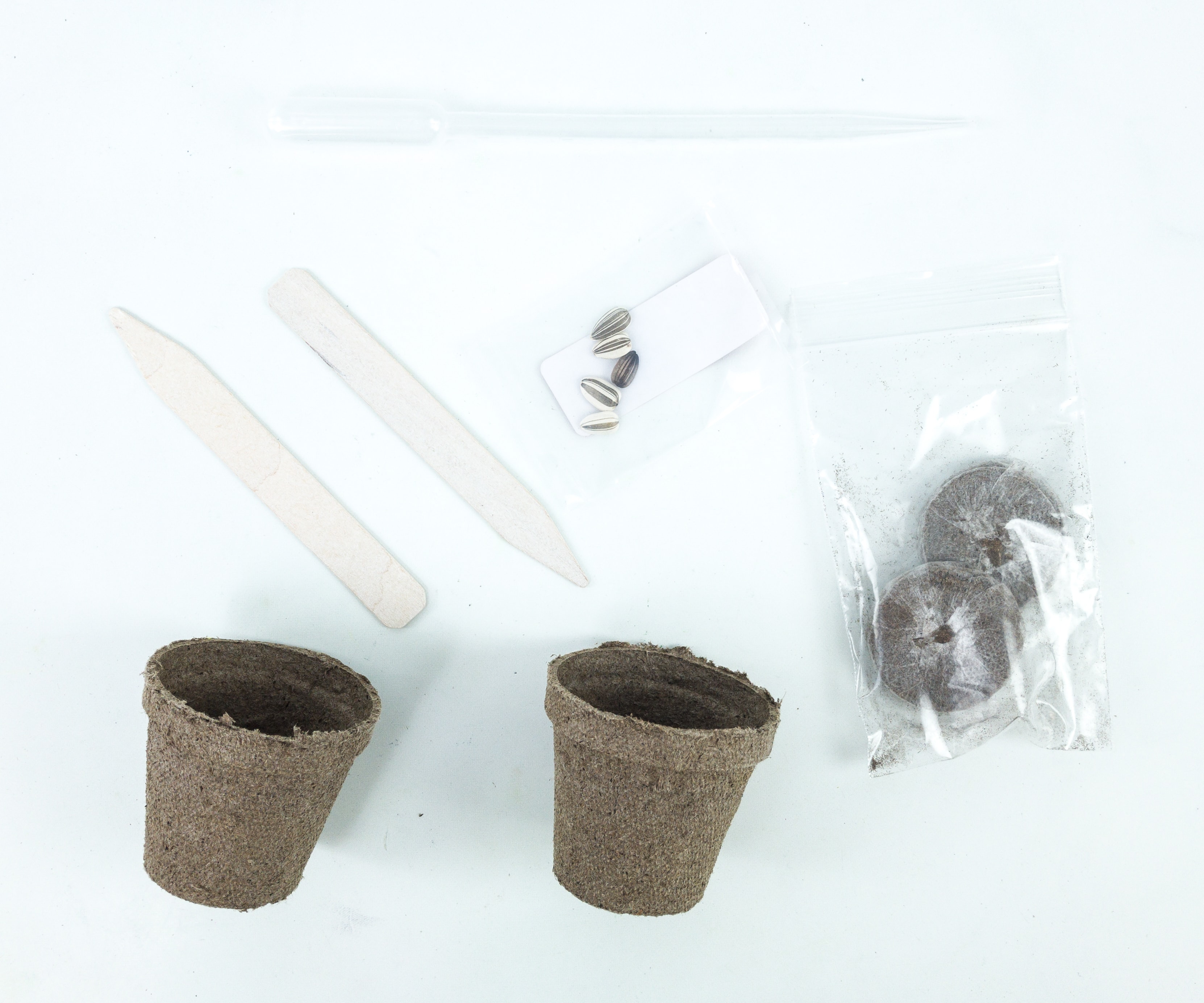 Here's everything that we'll need to grow our seedlings, and we're most excited about this activity!
Peat pots are made of firmly compressed peat moss and shredded wood fibers, and they can be planted directly to the ground. Using peat pots also reduces the risk of root injury to the seedlings as they are not disturbed when being transplanted into the garden soil.
The first thing that we need to do is put the pellets inside the pots, then using the pipettes, we dropped water to the pellets until the soil fills 3/4 of the pot. Using the stakes, we stirred the soil to distribute evenly in the pot. Making a shallow hole in the soil, we added 1-2 seeds in the hole.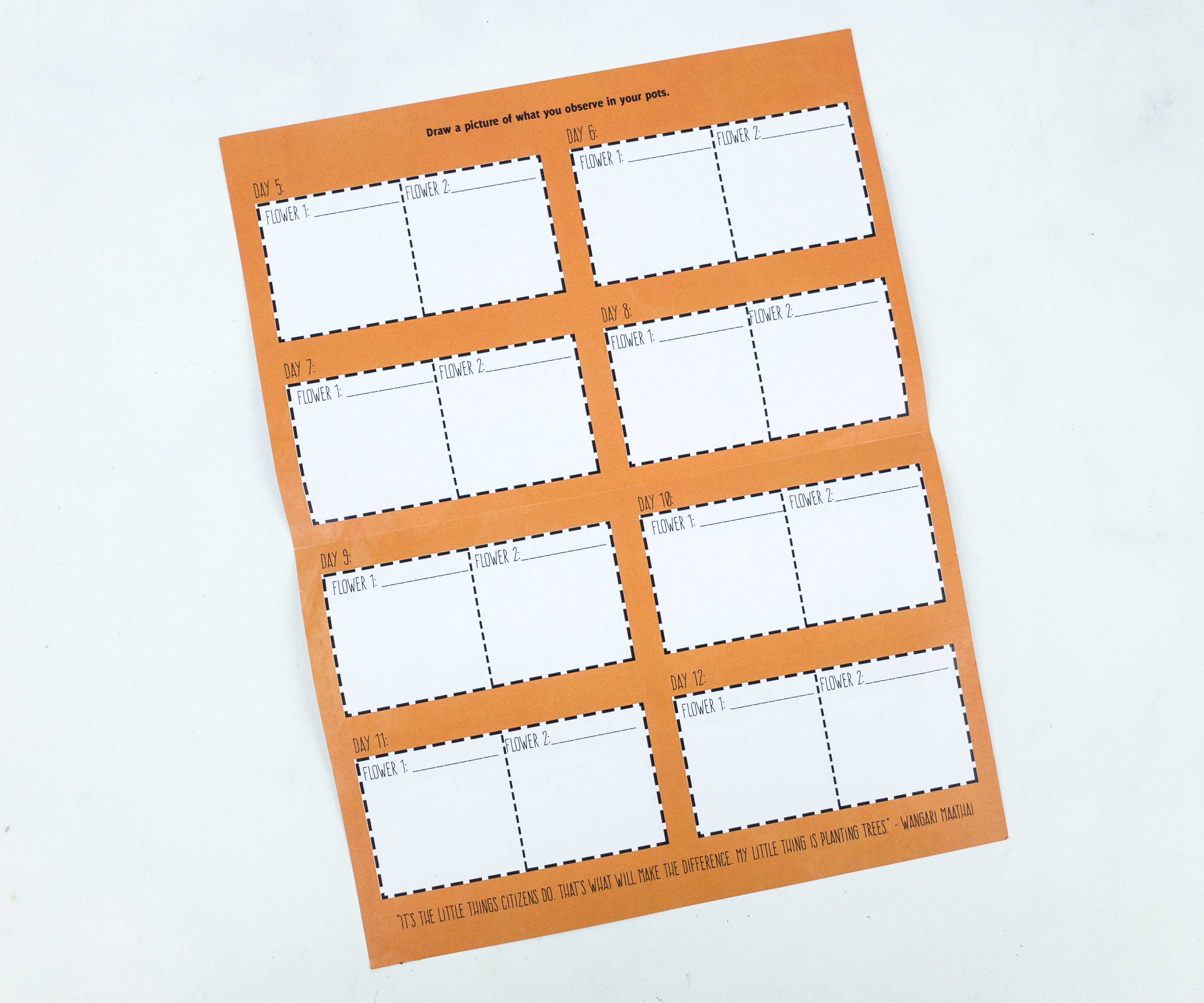 It's easy to keep track of the plant's progress every day using these grow charts.
We even made an experiment by placing one in a place where it's well lit by sunlight, and the other one stayed indoors. We both water the plants regularly as well. It's really great to take care of some plants, and we feel very proud as we see them grow each day!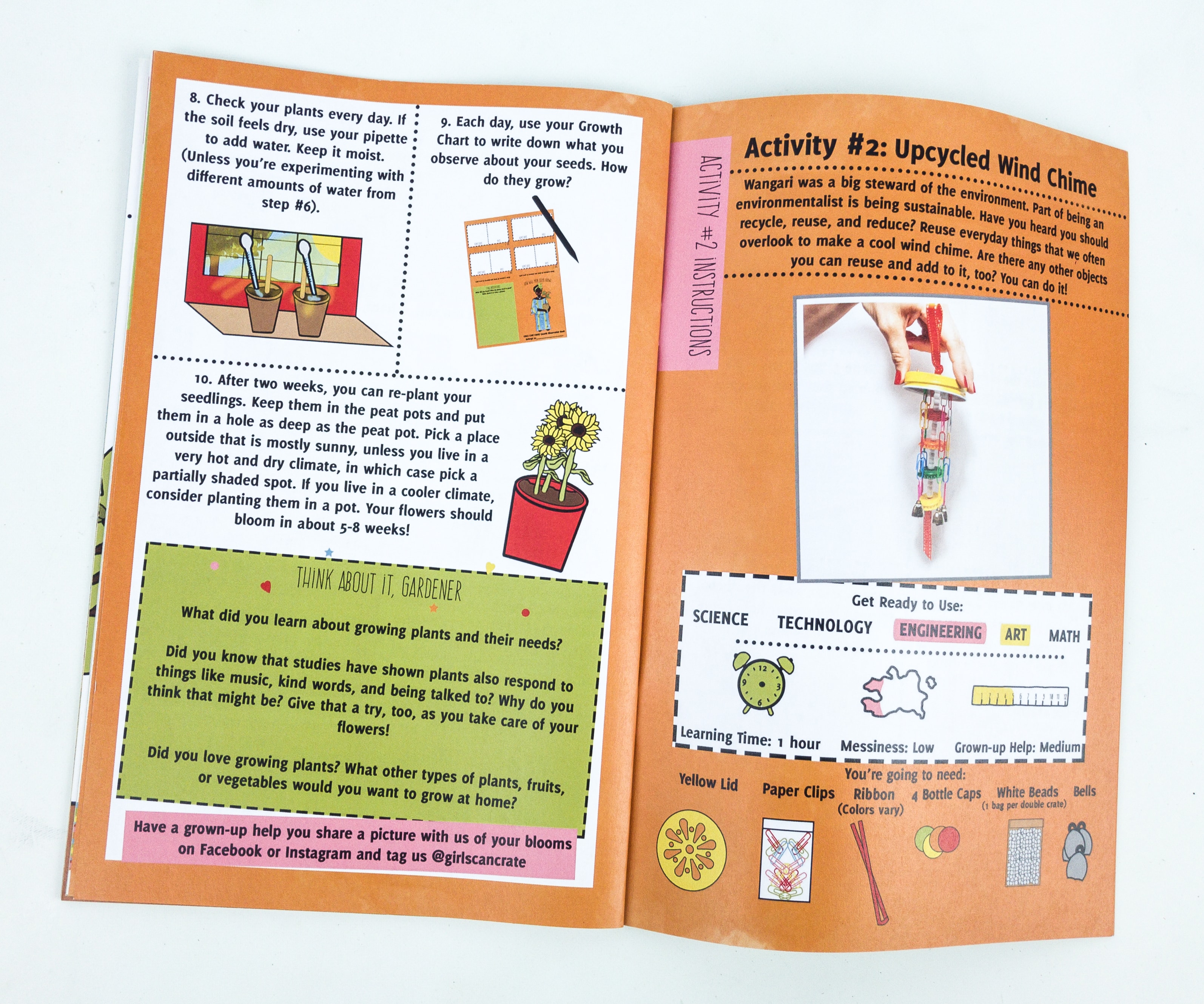 Activity #2: Upcycled Wind Chime. For this activity, we need a yellow lid, paper clips, ribbon, bottle caps, white beads, and bells.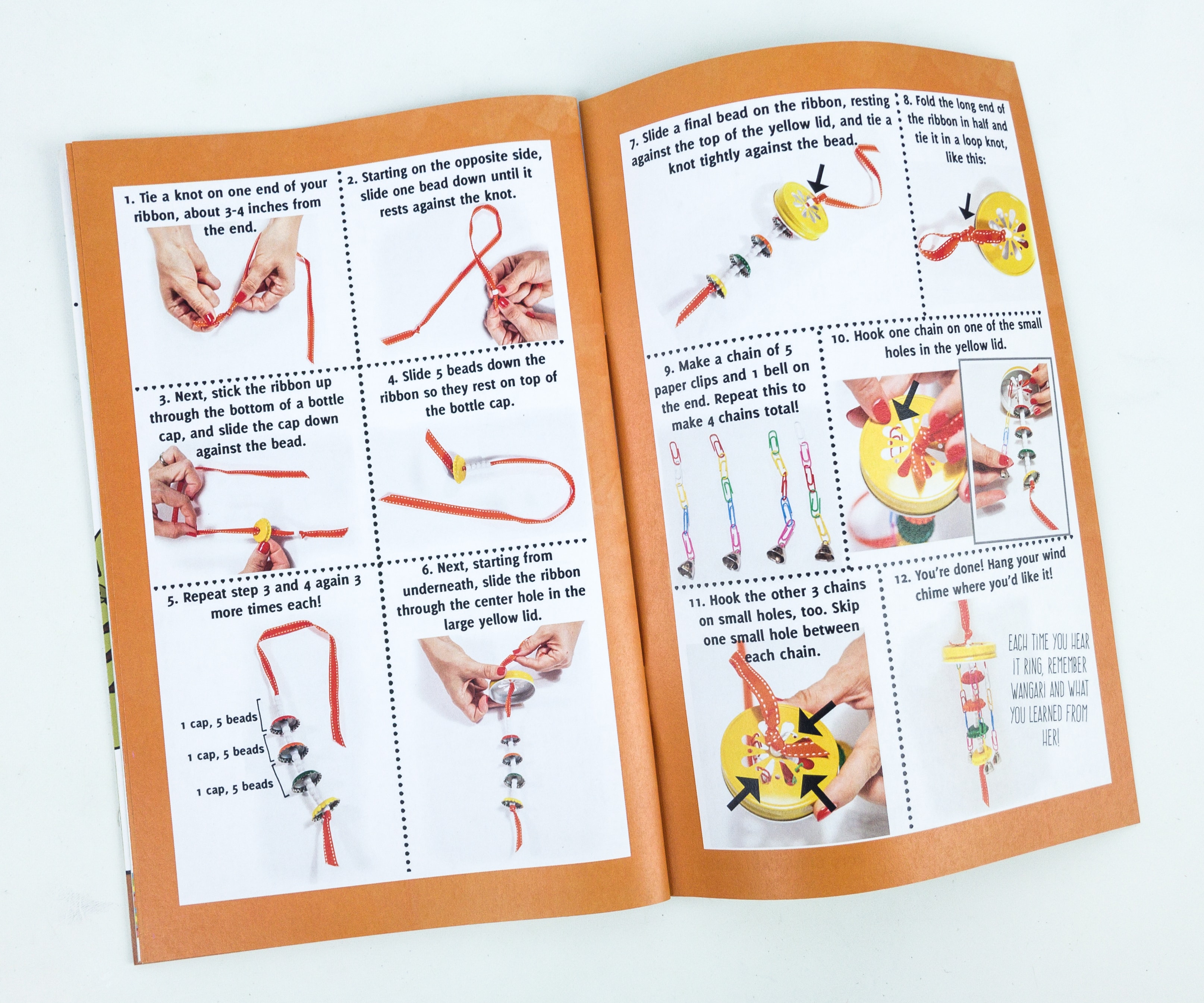 The booklet provided us with very detailed and easy to follow instructions so we can do the activity with ease.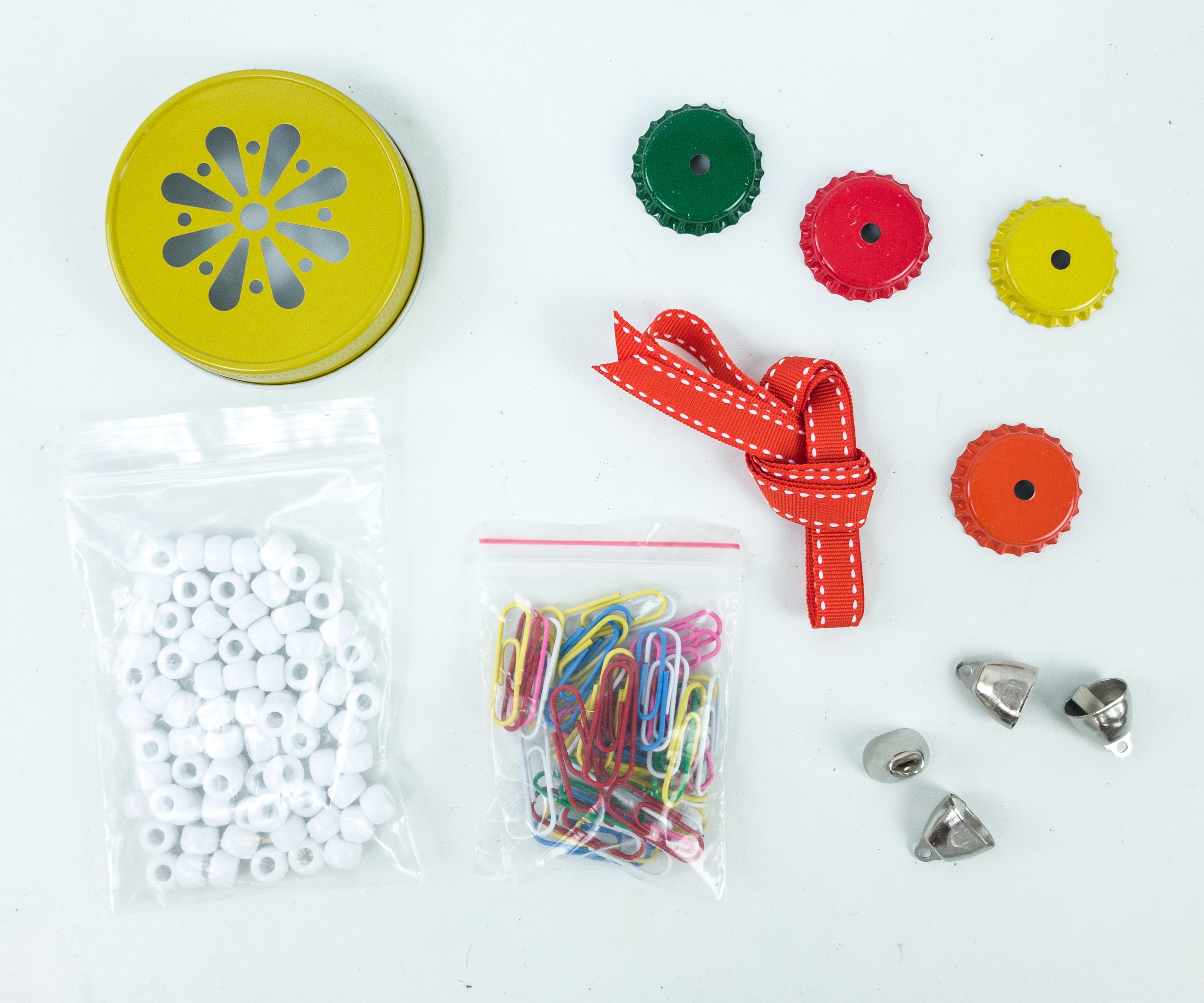 Here's everything that we need to make the windchime!
We placed the white beads first on the ribbon followed by the bottle caps.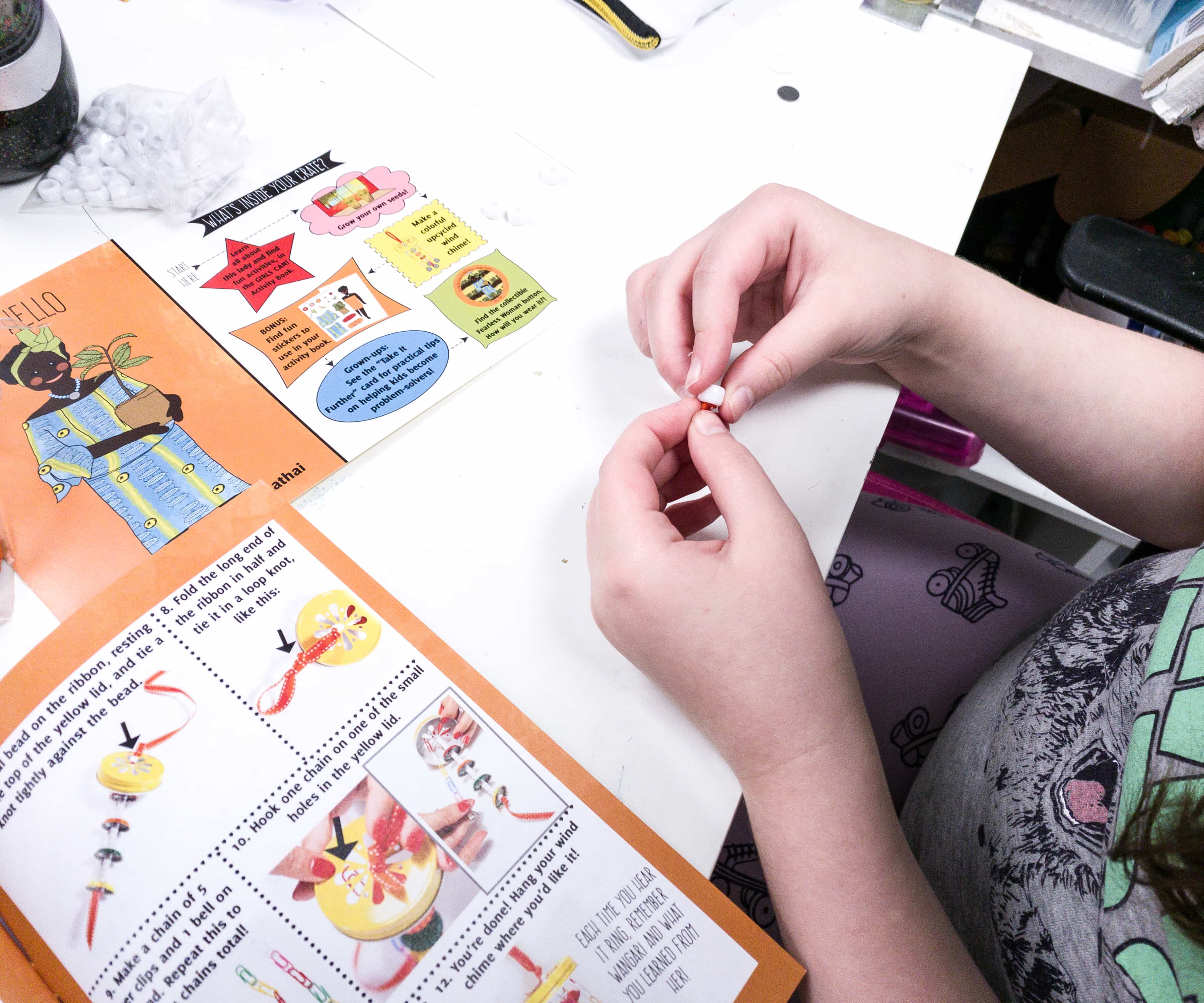 This is actually fun and easy to do, especially making the paper clip chains, and placing a bell on one end!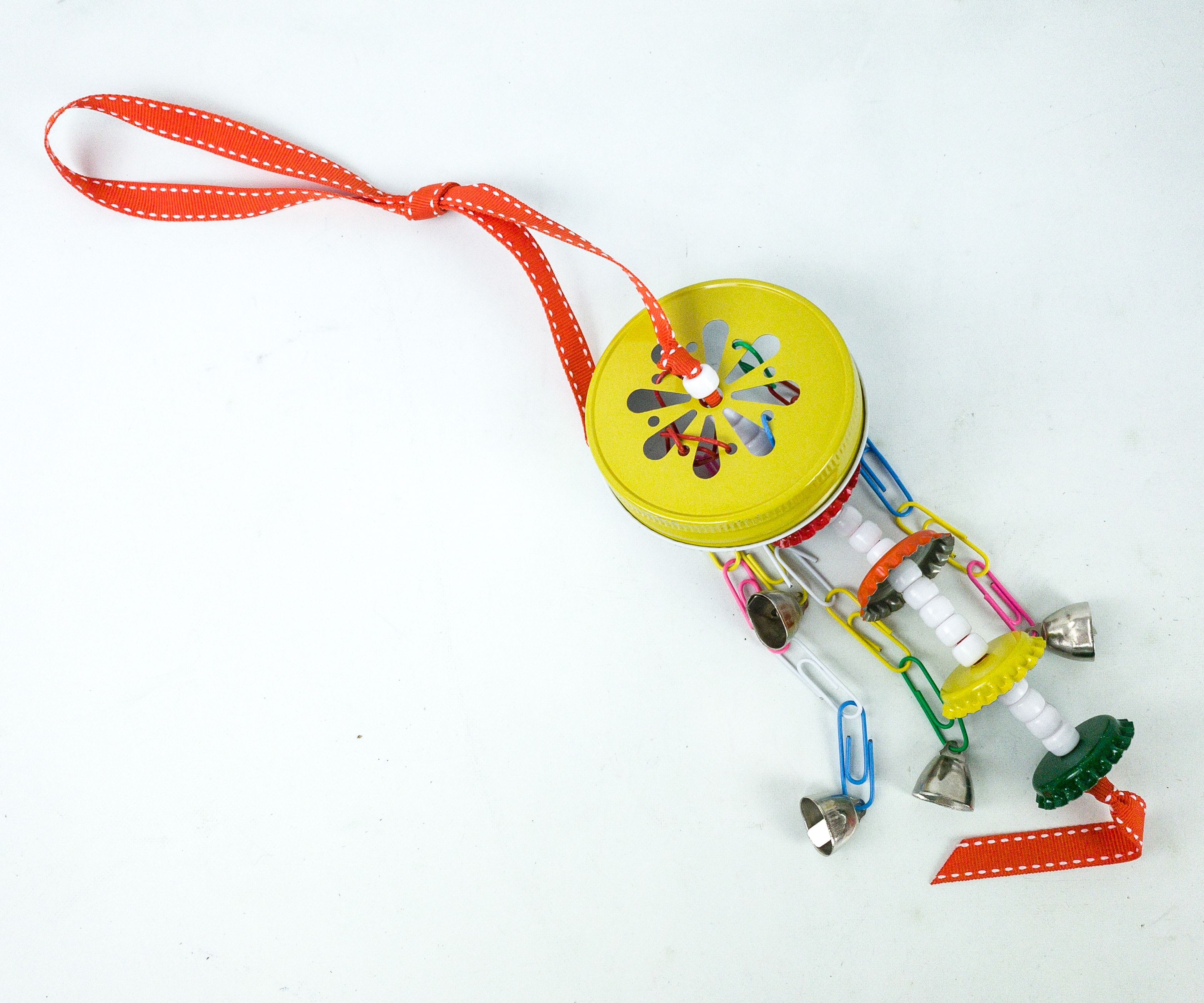 We'll just need the lid to hold everything together and complete the windchime!
This will look pretty hung on the window, or at the door. I actually like the paper clip chain!
This is really a fun and educational box, and this month's heroine is amazing! Aside from receiving prestigious recognition, we love her for all she did for her home country and for Mother Earth! She really gave the utmost importance to the world we live in, and also to all the women so that they can live happily and peacefully by giving importance to their rights. The activities are all fun and we love growing our own plants. We even planned to do more, and the use of the peat pots is an amazing idea as well, as it will protect the seedlings during transfer. The upcycled wind chime is another cool project and we actually had fun doing it! Every problem that Wangari encountered, she was able to solve them and that's really impressive! Her story is really empowering and amazing!
Do you enjoy Girls Can Crate as much as we do? What's your favorite thing about this subscription?