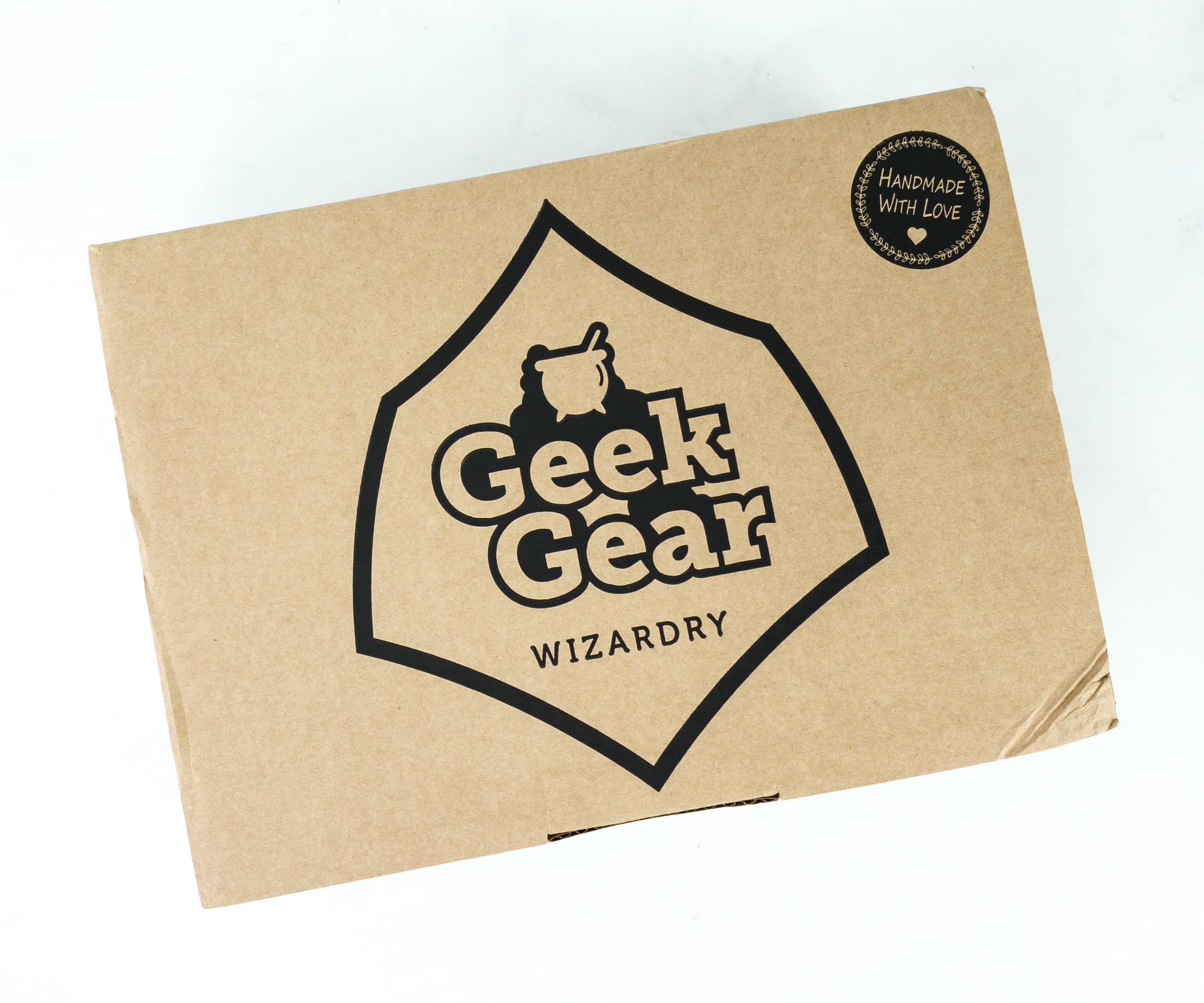 Geek Gear World of Wizardry Wearables is a Harry Potter themed box with only wearable items. When you sign up, let them know which house you're in, and they'll take care of the rest, delivering a box of magical items to you every month! WoW has multiple subscriptions – if you're looking for the shirt subscription, be sure to select "Wearables" at checkout!
The World of Wizardry Wearables had a revamp! No longer just shirts, you'll also receive hoodies, jumpers, jewelry, hats, socks, scarves and more for the same price!
DEAL: Save 15% off with code SPECIAL15!
The items are neatly folded inside the box.
We also got a Geek Gear Scratch Card.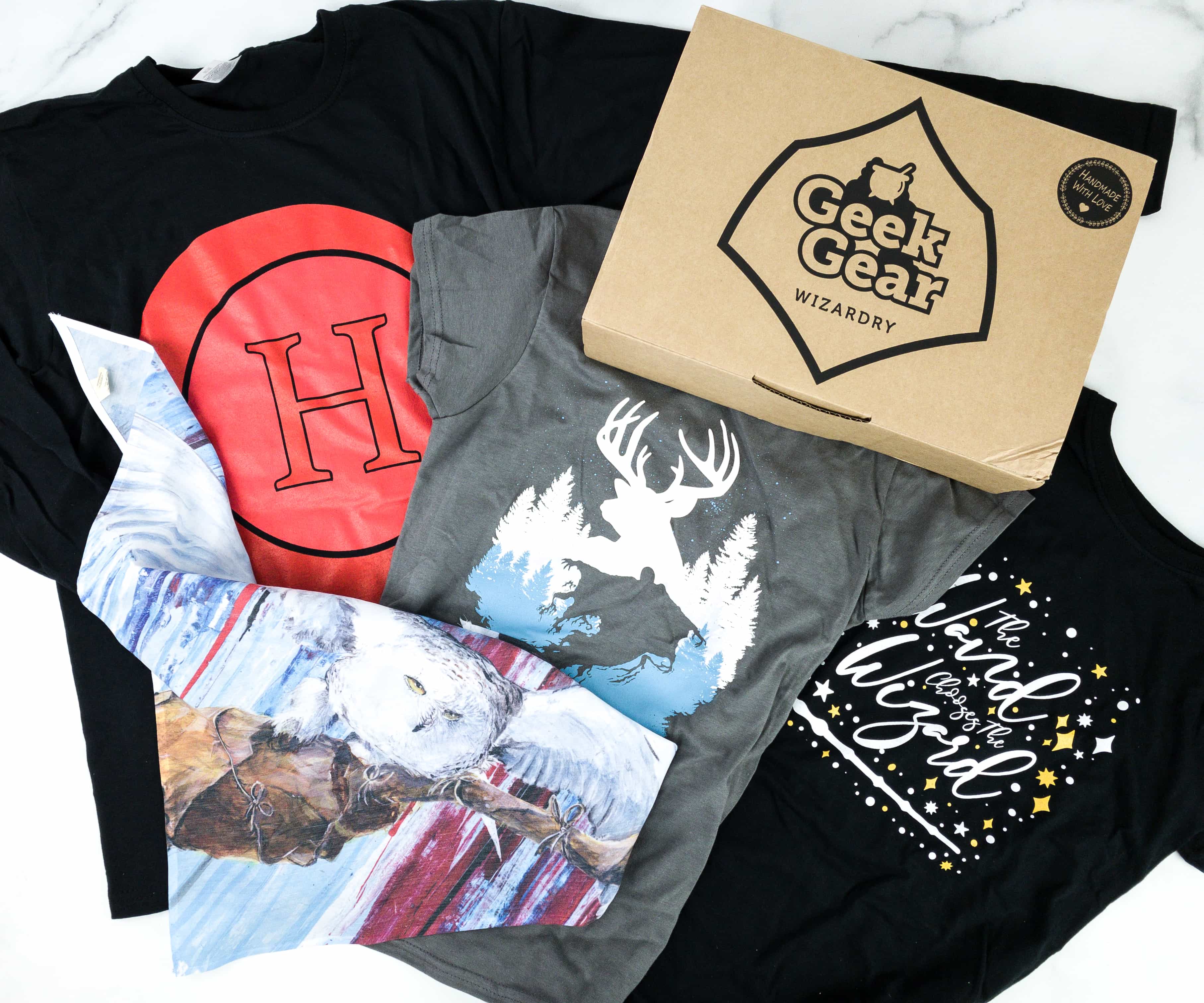 Everything in my box!
Hedwig Bandana. The days are getting colder, and this beautiful bandana arrived just in time for it. The awesome accessory also features our favorite snowy owl!
The art on this one looks like a beautiful watercolor painting, and I believe it's the scene where Hedwig delivered Harry's Nimbus 2000 just in time for his Quidditch debut!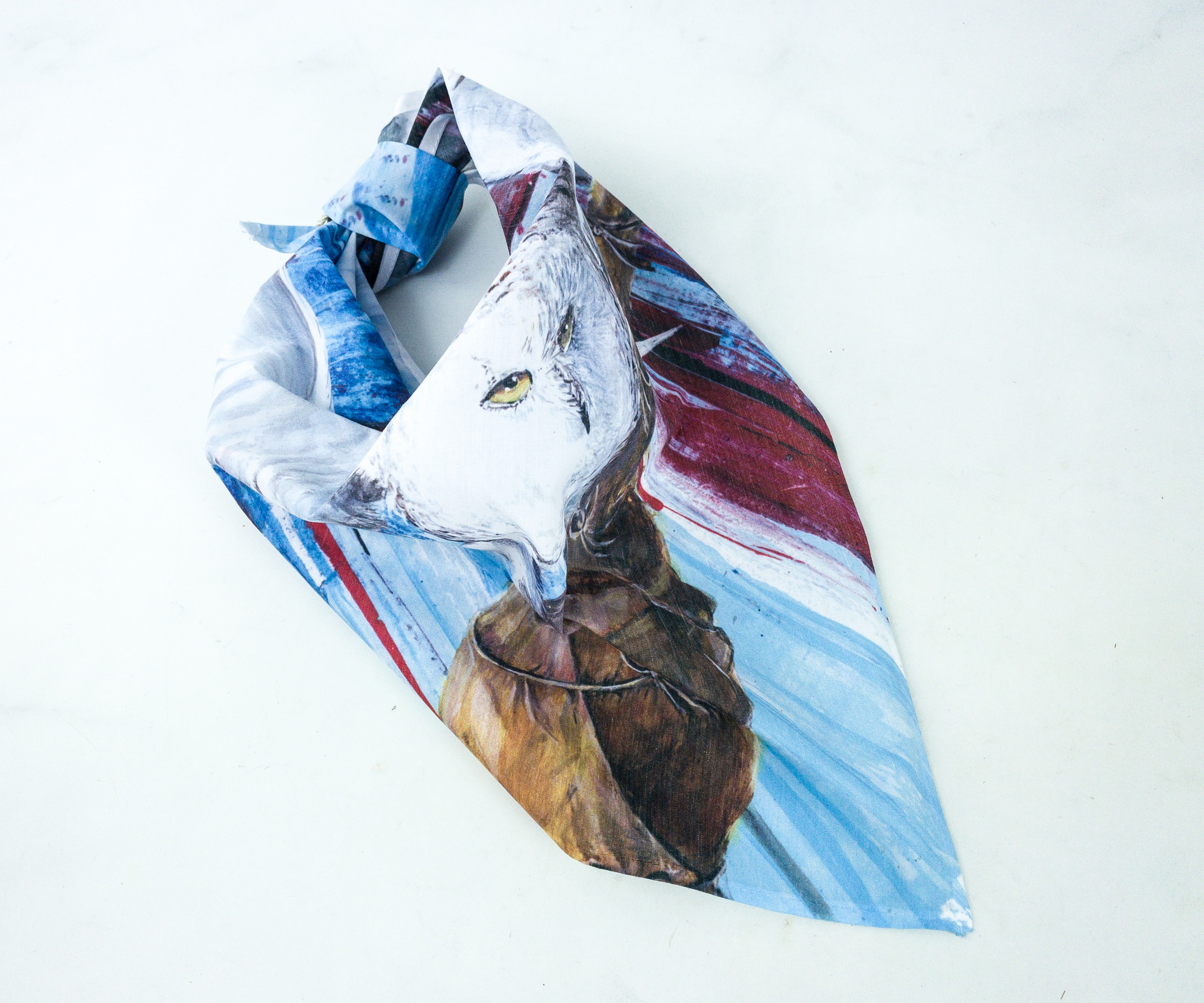 The bandana is a trendy accessory that will definitely keep my neck from the cold, while showing that I am a proud Potterhead!
Patronus T-Shirt. Light and dark are battling it out in this shirt, as it features a Patronus and Dementor!
It features Harry's Patronus and a dementor, as well as a forest background. We all know that the Patronus is really powerful to defeat this dark creature! The shirt's design is really amazing!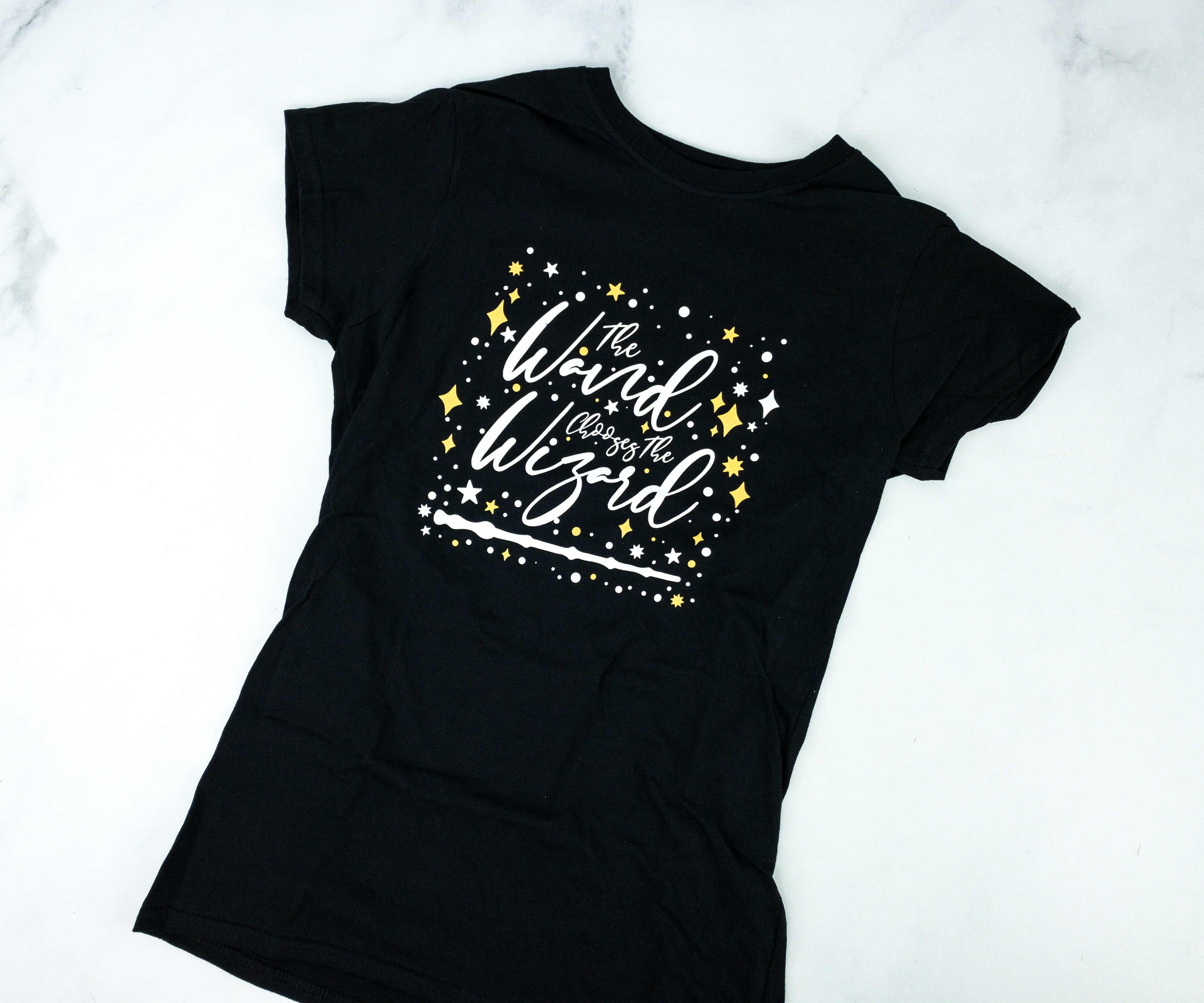 The Wand Chooses The Wizard T-Shirt. The next shirt is another black one and this time, it features the wandmaker Garrick Ollivander's popular quote!
It says "the wand chooses the wizard." There's also the Elder wand at the bottom of the quote.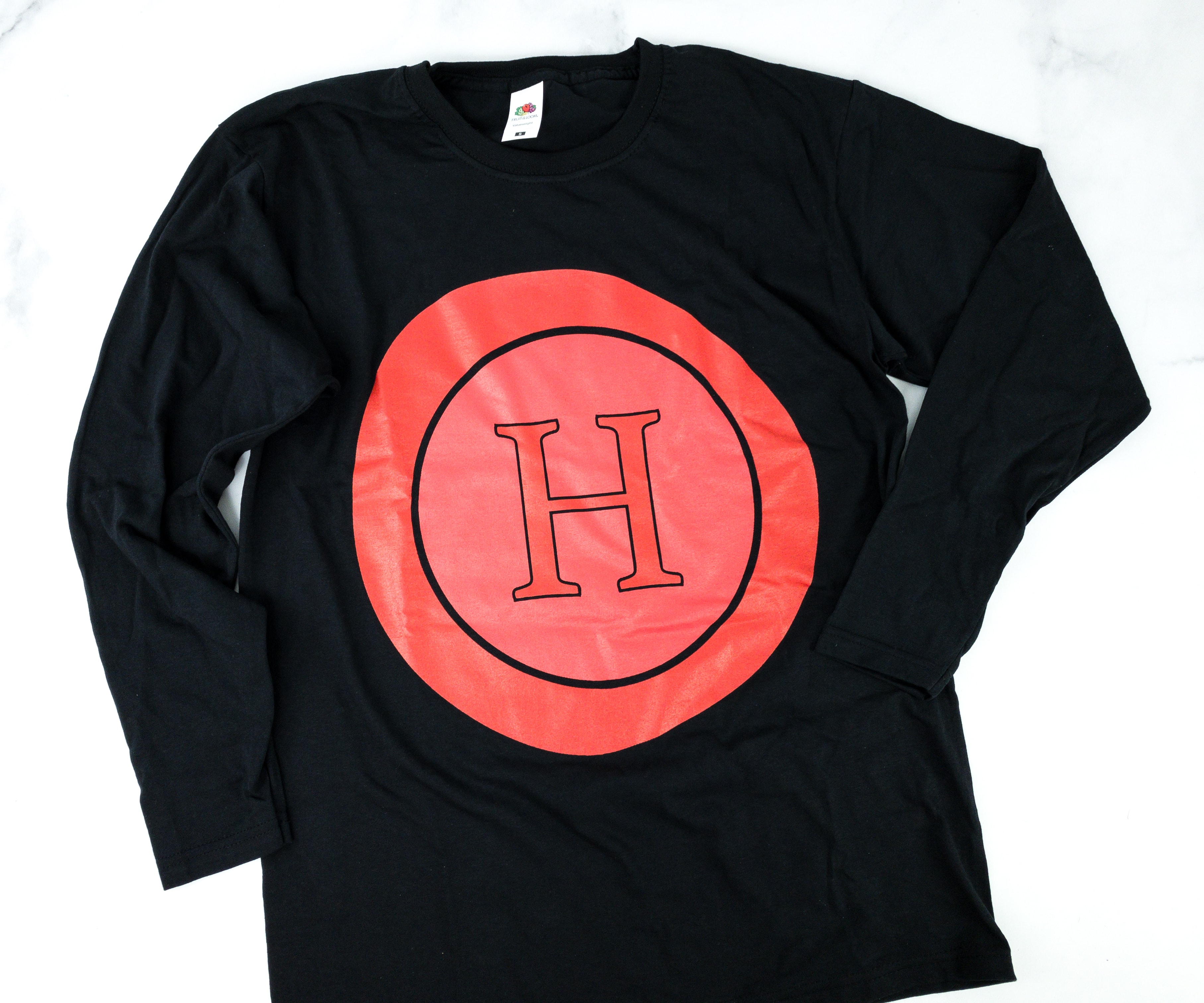 Hogwarts Long Sleeve Shirt. Here's another season-appropriate wearable, a black Hogwarts long-sleeved shirt.
The shirt's design looks like a wax seal that has the letter 'H' which stands for Hogwarts, but in my case, I'd go for Harry. Maybe the Hufflepuffs can say that it's for their house as well! However you look at it, or give meaning to the H, this is really a nice shirt for the cold weather, a perfect layering piece!
It's always an awesome experience with the wearables of this box! Harry Potter Geek Gear box supplies me with high-quality, well-designed pieces with a perfect and comfy fit. I am happy with all the shirts because they're all in the color that I prefer, which is black, and I love how the designs were artistically laid on each of them, especially the Patronus shirt. The bandana is awesome and nothing can go wrong with Hedwig on it! I am always looking forward to the fresh and fantastic wearables this box brings, I don't mind filling our wardrobe with amazing goodies like these!
What did you think of this month's Harry Potter Geek Gear box?
Visit Geek Gear World of Wizardry to subscribe or find out more!