Disney Movie Club delivers the latest (and most-loved classic) Disney Movies for you to build your ultimate Disney Movie library. When you sign up for the trial offer (see below for full details) you can get 4 movies for $1 shipped. Not just Disney you can also get Pixar and Marvel Studios!
DEAL: Get 4 movies for only $1! The deal applies automatically, just VISIT AND SUBSCRIBE. Terms & conditions apply. In order to fulfill your Club purchase commitment, you'll need to buy 5 movies at full price.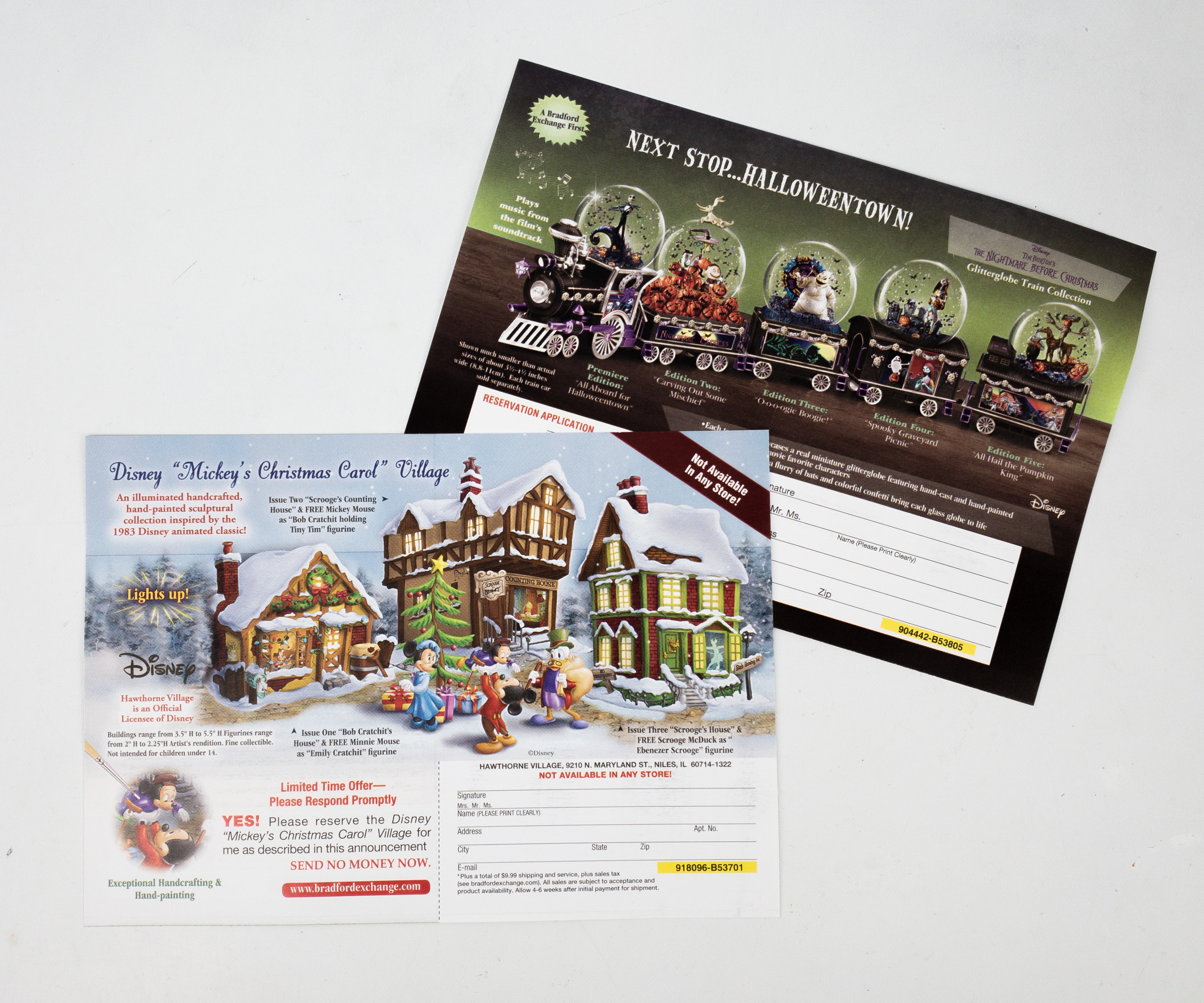 The way these subscription works is that you'll get a featured movie title offer that you can accept or decline. If you forget to decline, it will be sent automatically. Just like pick or skip in other subscriptions. Some months have 2 featured titles. We think it's easier to do this online, and you'll get an email too.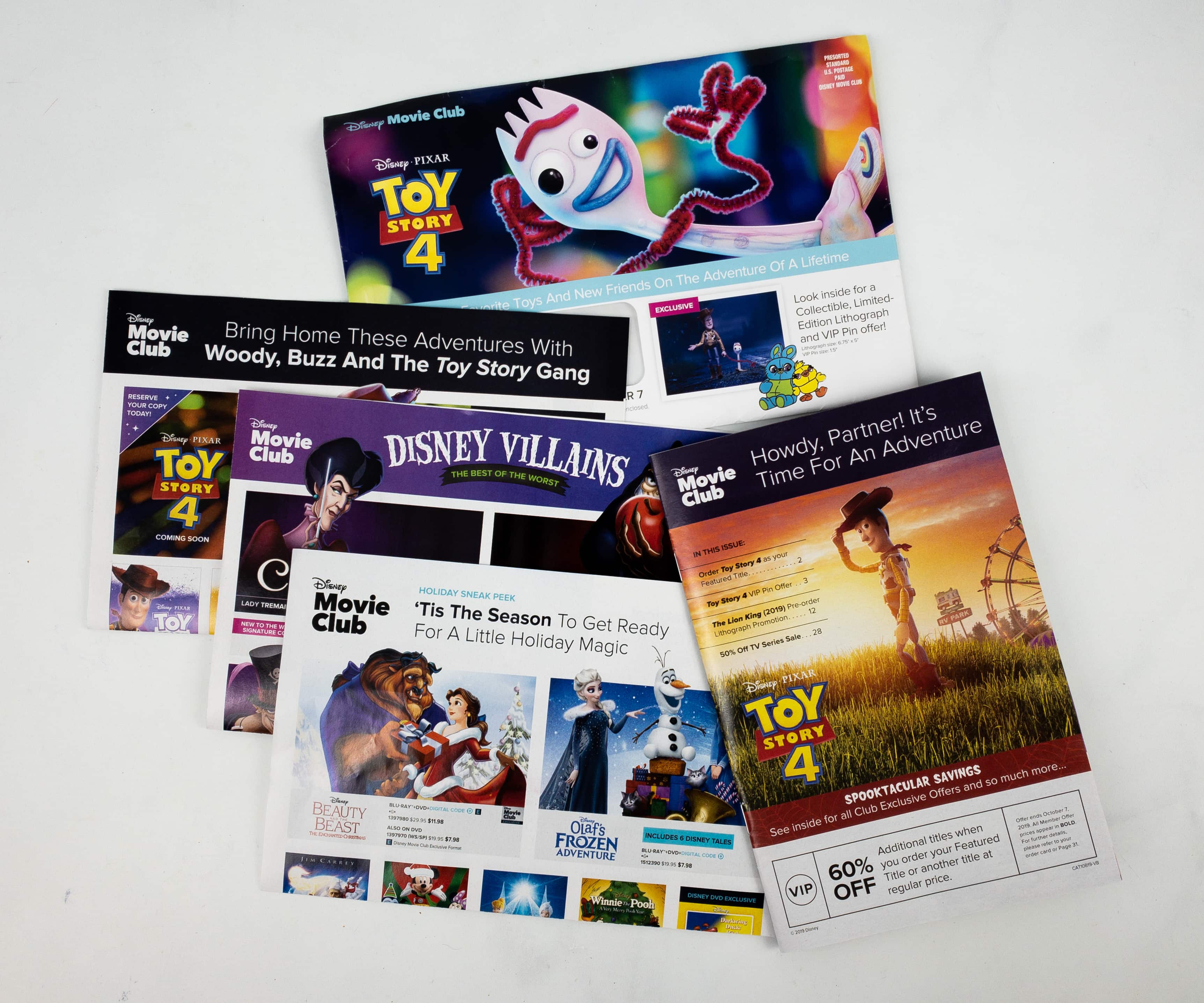 There are lots of included promotional materials!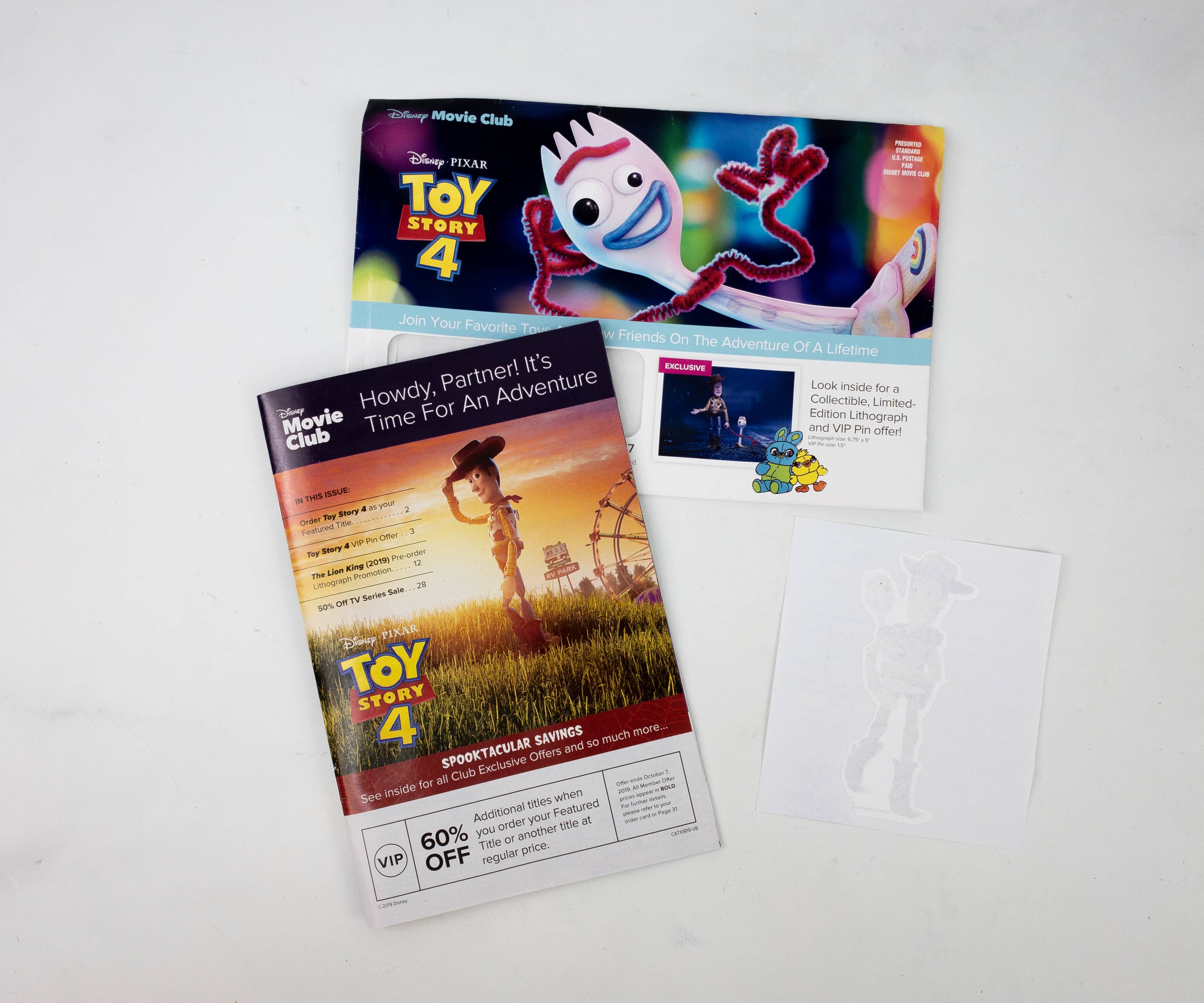 There's also an included Disney Movie Club mini-magazine that is dedicated for Woody and his gang!
There's even a fun maze at the back of the mini-magazine!
More promos inside!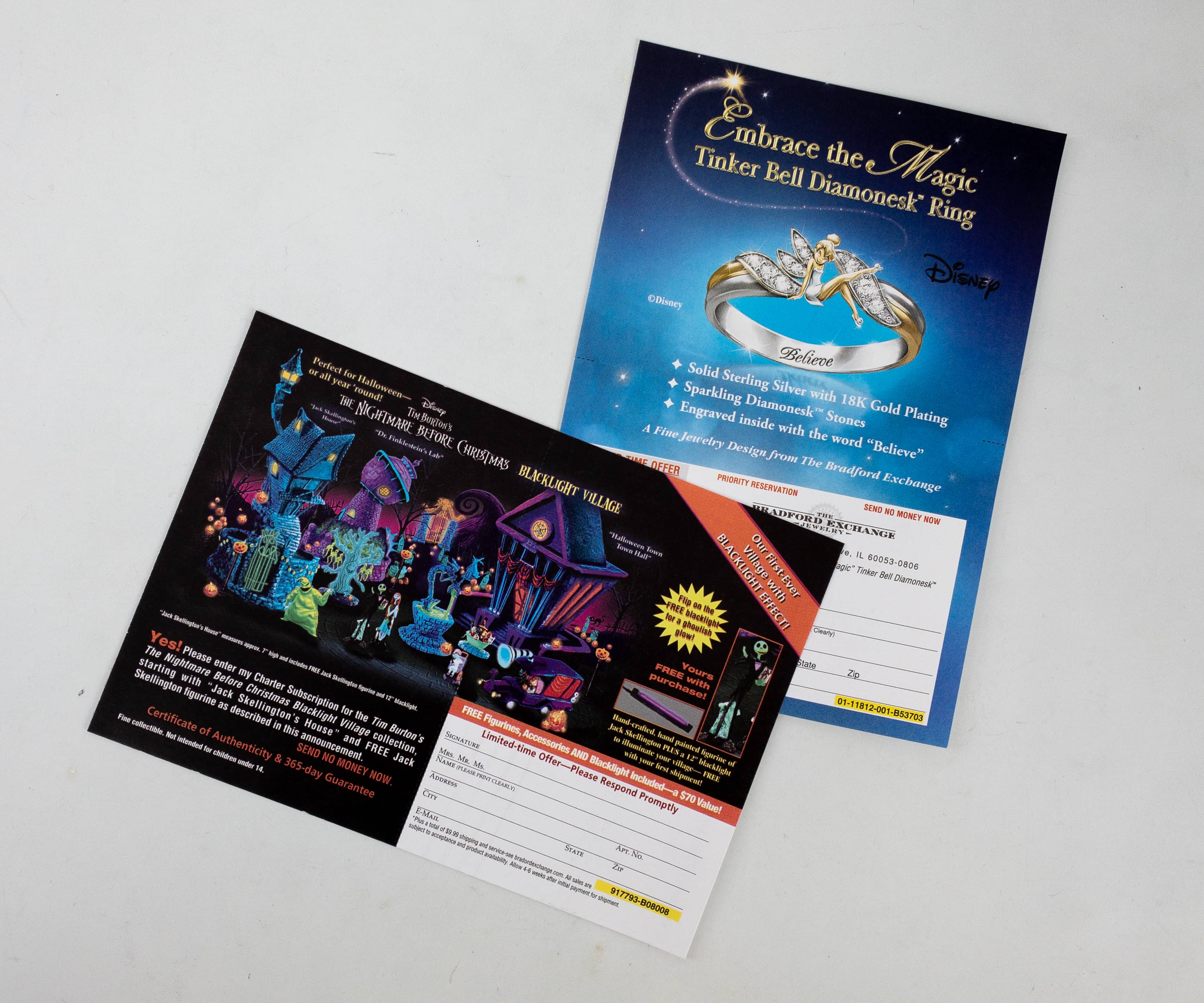 There are tons of other offers as well!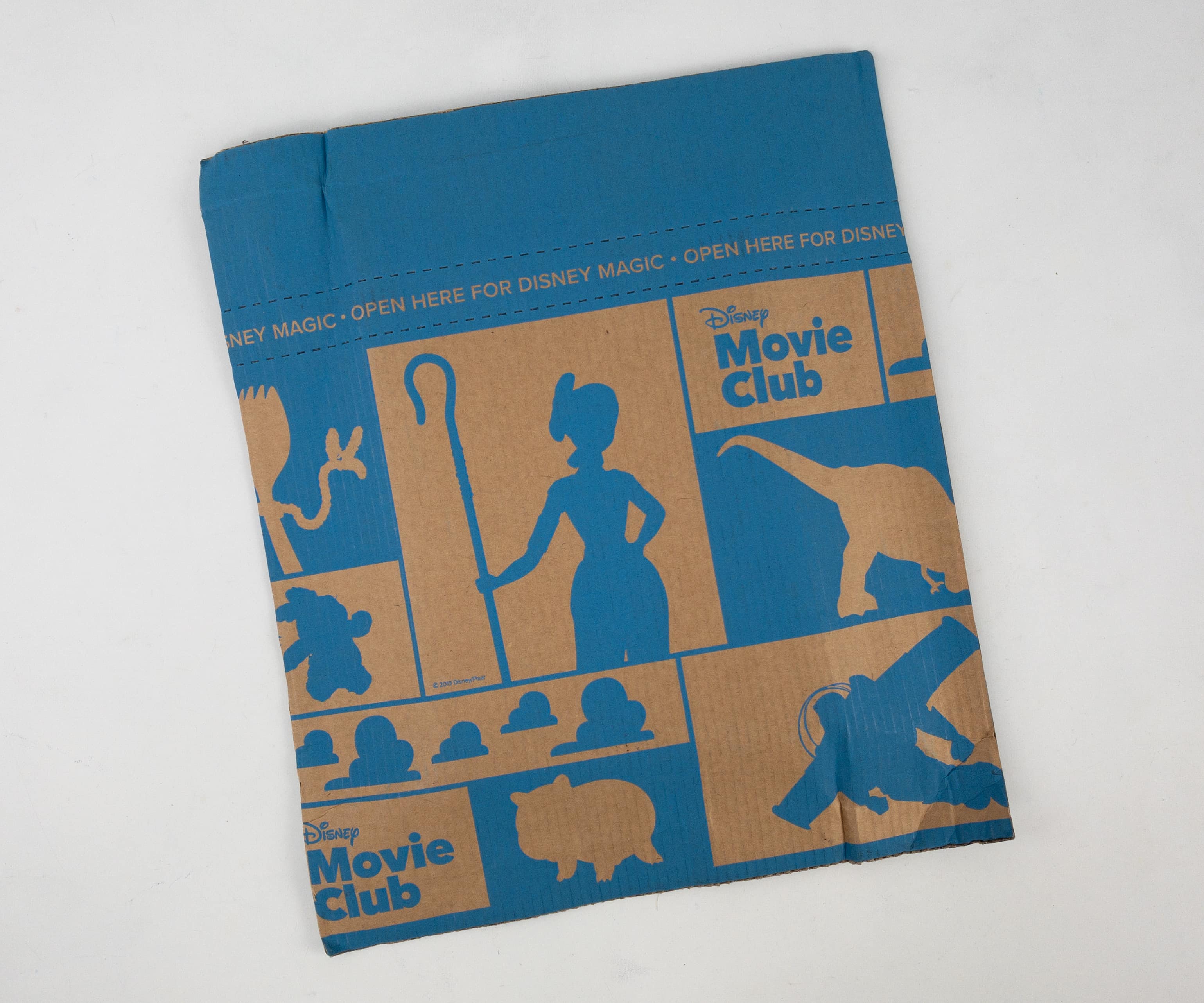 The packaging came a little crumpled, but thankfully the contents were still in good condition.
It looks like this package is filled with fun stuff!
Here's everything in our package!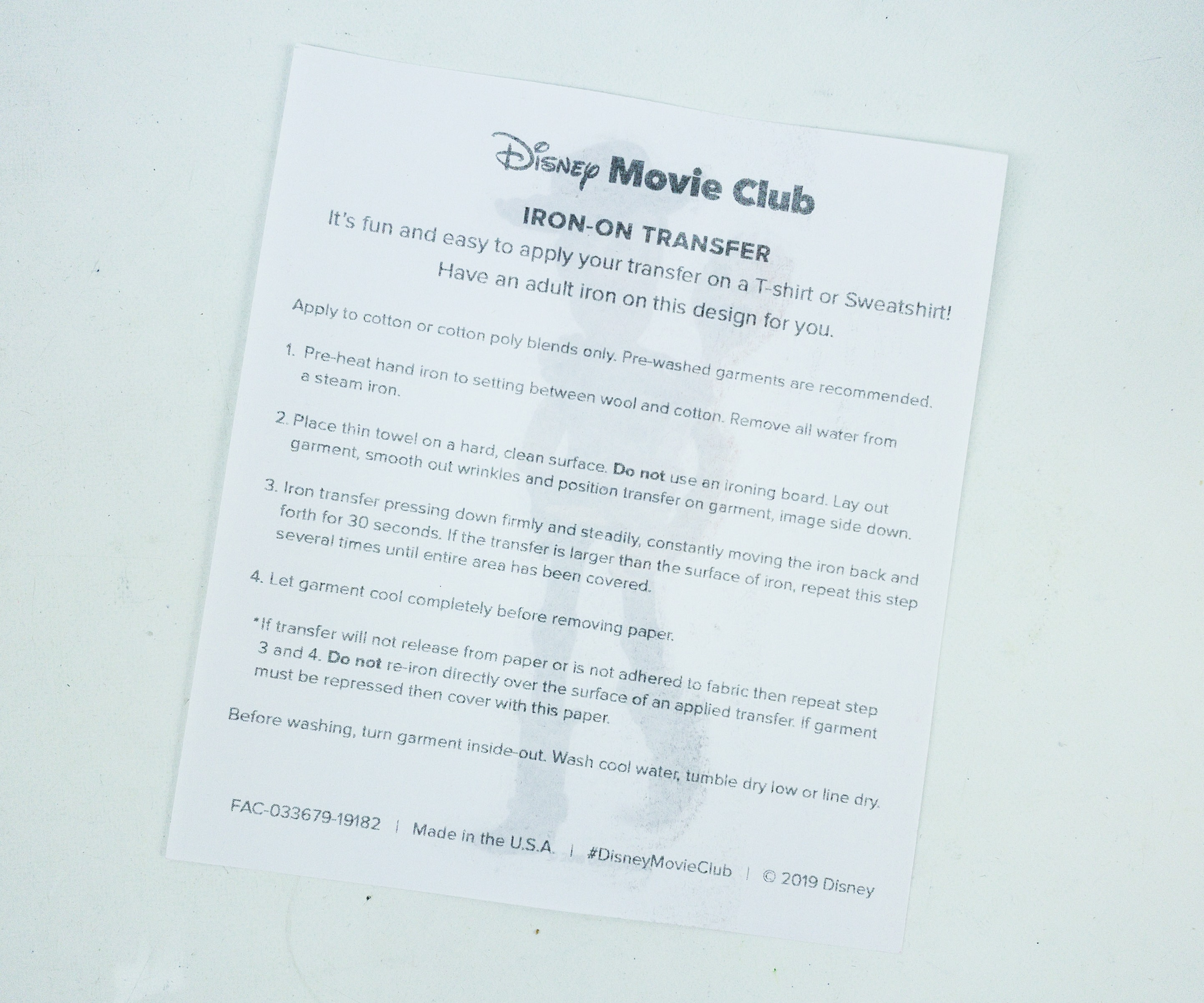 Iron On Transfer. We got an iron-on transfer that we can use to decorate a shirt or sweatshirt. The back of the sheet included the instructions on how to transfer it.
The design shows Woody carrying his new toy friend, Forky!
Toy Story 4 4K Ultra HD Bluray ($29.96)
Woody, Buzz Lightyear and the rest of the gang embark on a road trip with Bonnie and a new toy named Forky. The adventurous journey turns into an unexpected reunion as Woody's slight detour leads him to his long-lost friend Bo Peep. As Woody and Bo discuss the old days, they soon start to realize that they're worlds apart when it comes to what they want from life as a toy.
The disc also contains special features like deleted scenes, Bo Peep's rebooting, other toy stories, a lesson on humorous voice recording, and more!
Like most of the discs from this subscription, the pack contains a Blu-ray disc, a Blu-ray bonus disc, a 4K Ultra HD copy, and another redeemable code that we can play on some of our gadgets.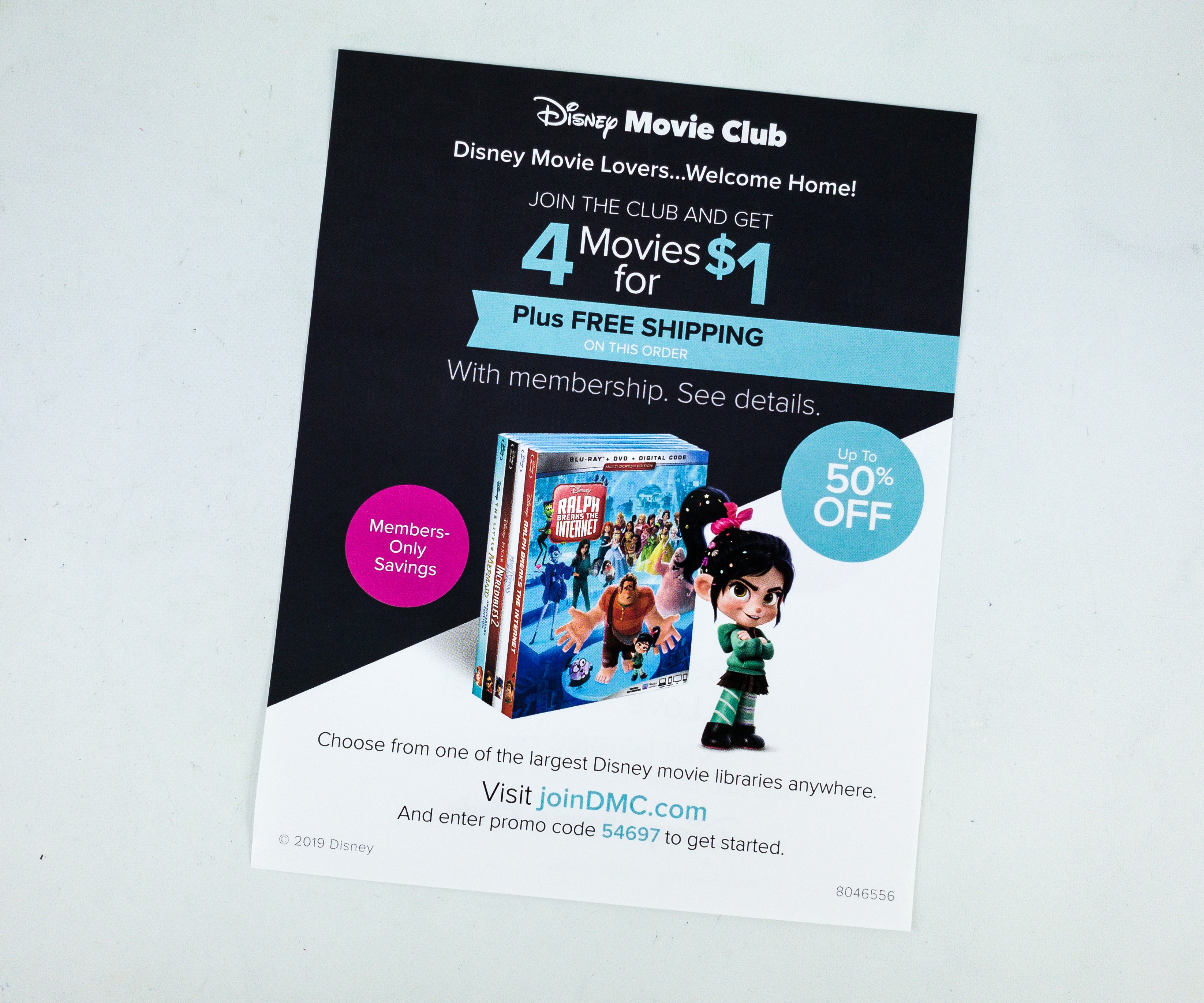 Disney Movie Club also offers the promo 4 movies for $1!
We didn't even think that this animation will have its fourth installment, and we feel great that we were able to follow the story of these amazing toys. I wanted to share their great adventures with my kids! We love that in every sequel, new characters are introduced that make the main toys' adventures more fun and exciting! There's a ton of good lessons too, and though the ending left us all teary-eyed, this surely is one of the greatest animations we ever watched from Disney. This subscription is perfect for those who are building their movie collection, and we would love to add more on our own, too!
What do you think about this month's movie picks?