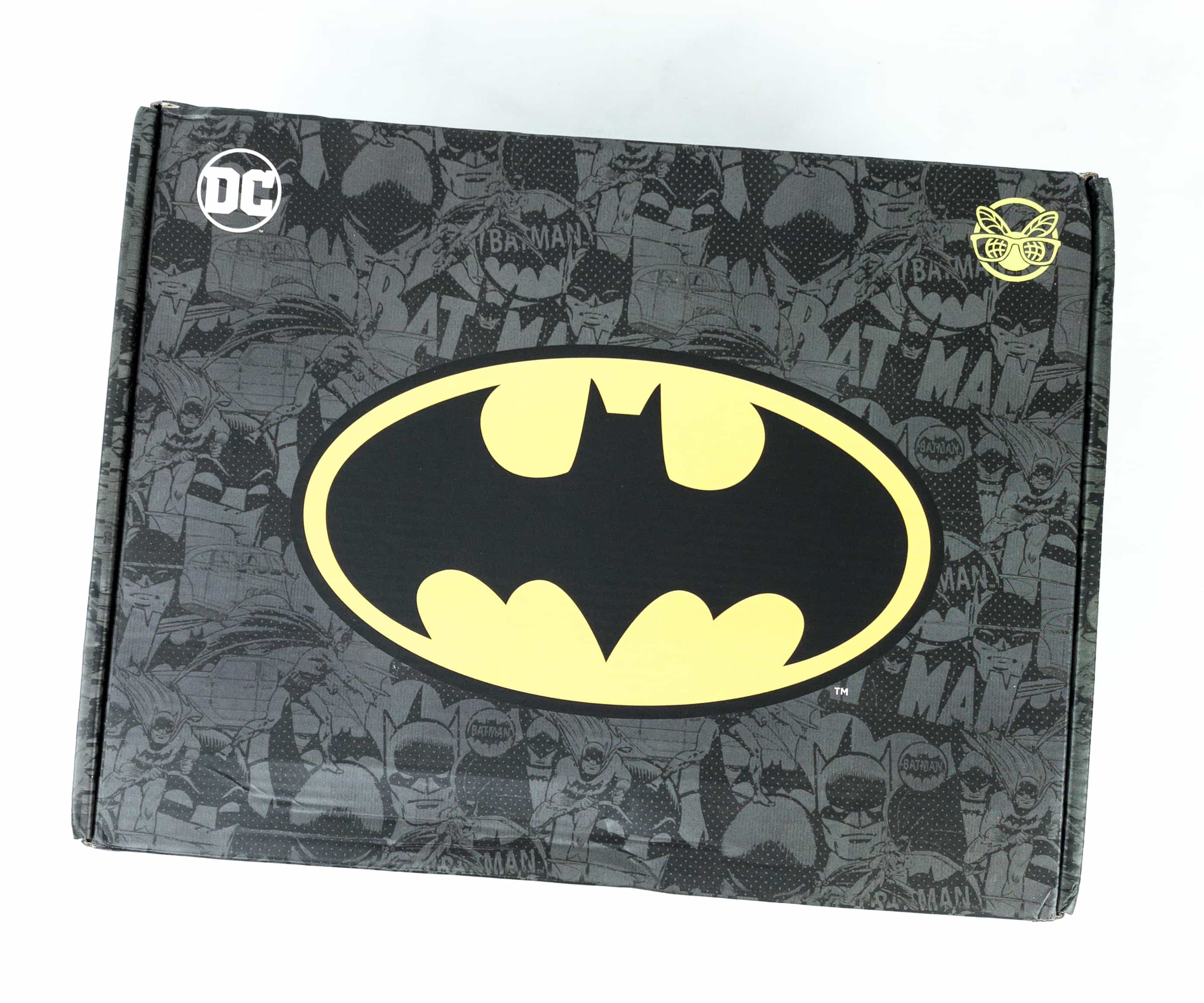 DC Comics World's Finest: The Collection is a subscription box that delivers 8-10 100% exclusive DC Comics items every quarter, including apparel, accessories, homewares, and a unique vinyl figure. The subscription costs $48.99 per season + shipping with a retail value of over $120.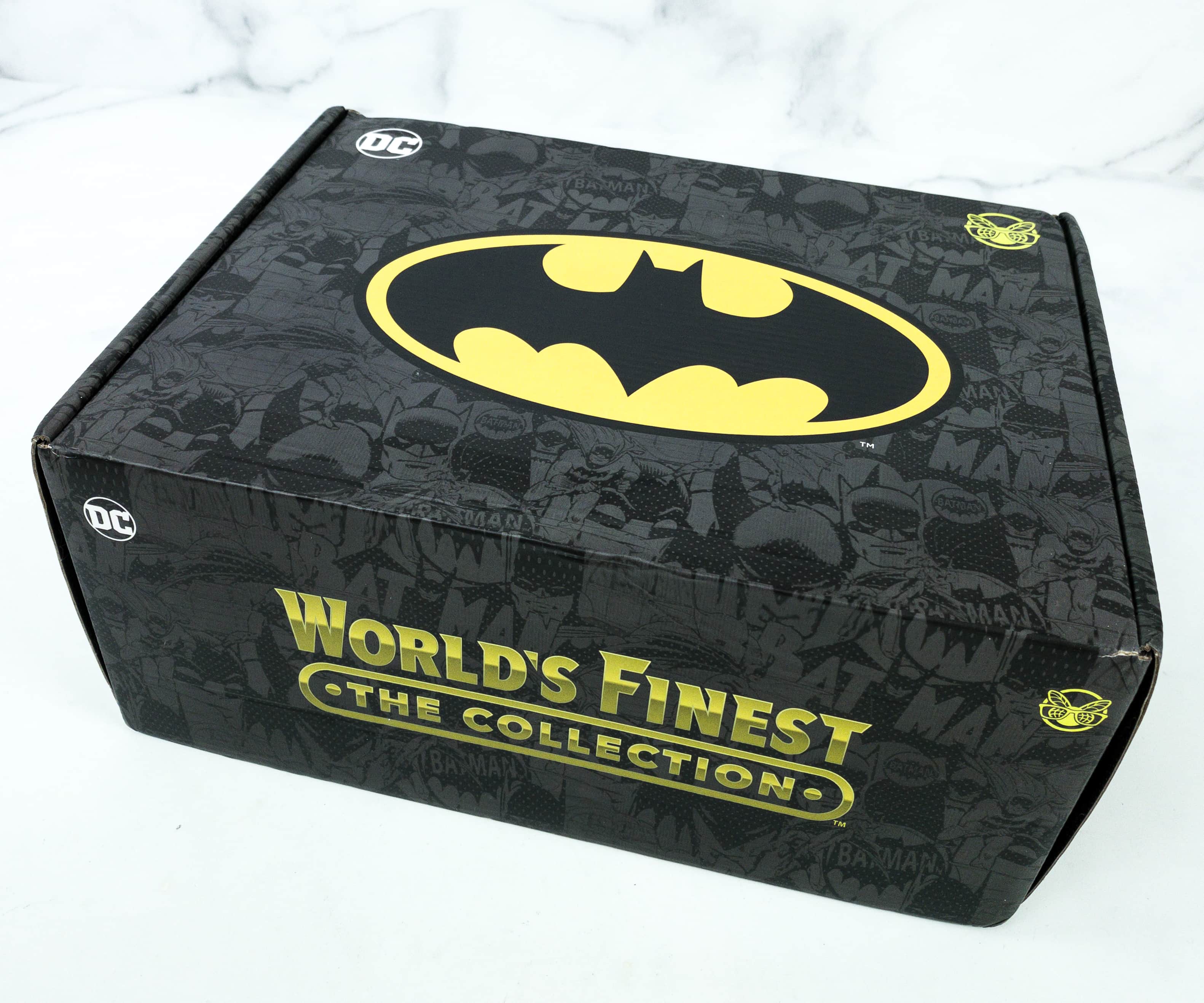 The box is filled with Batman illustrations and symbols!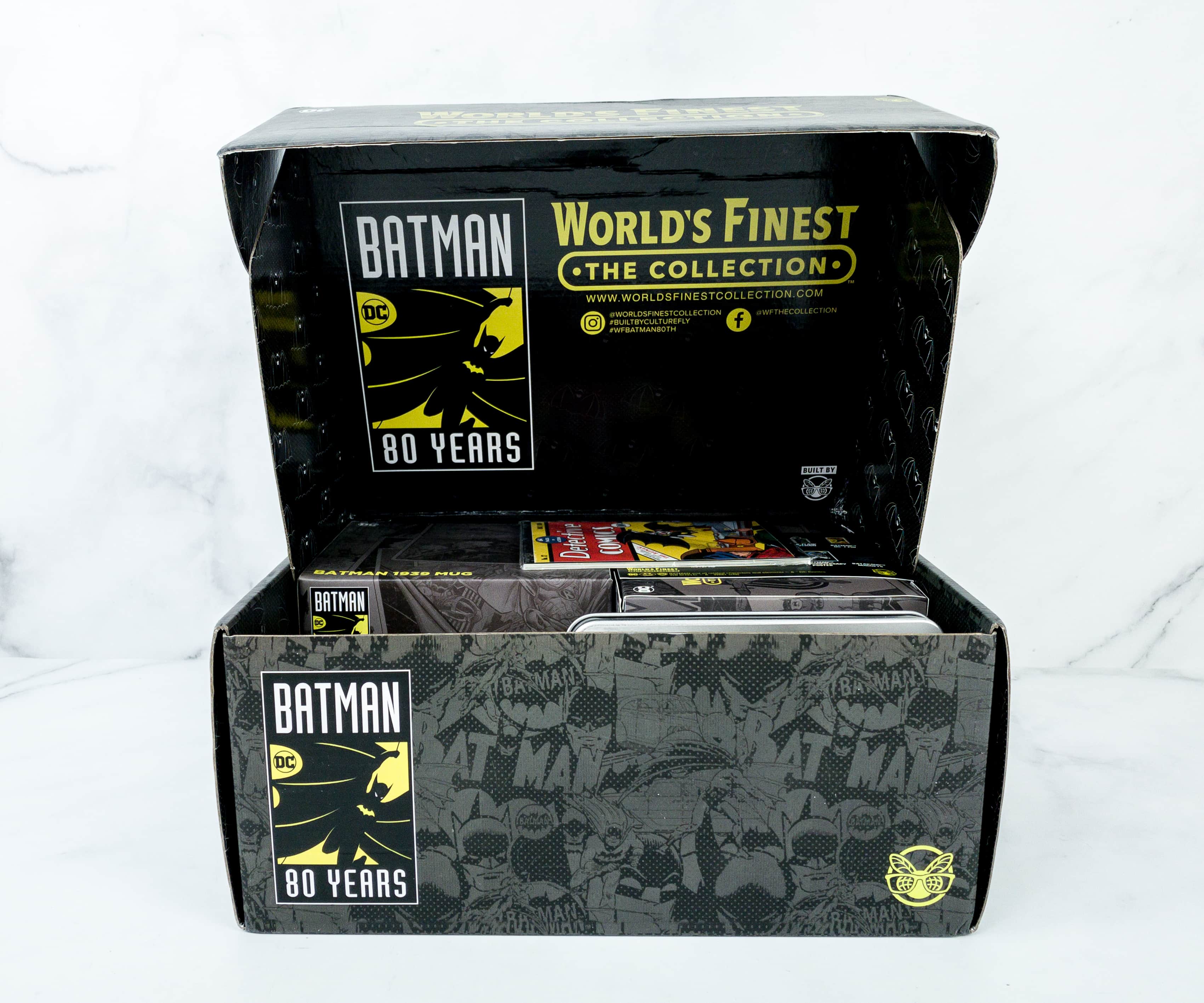 The theme this quarter was BATMAN 80TH ANNIVERSARY!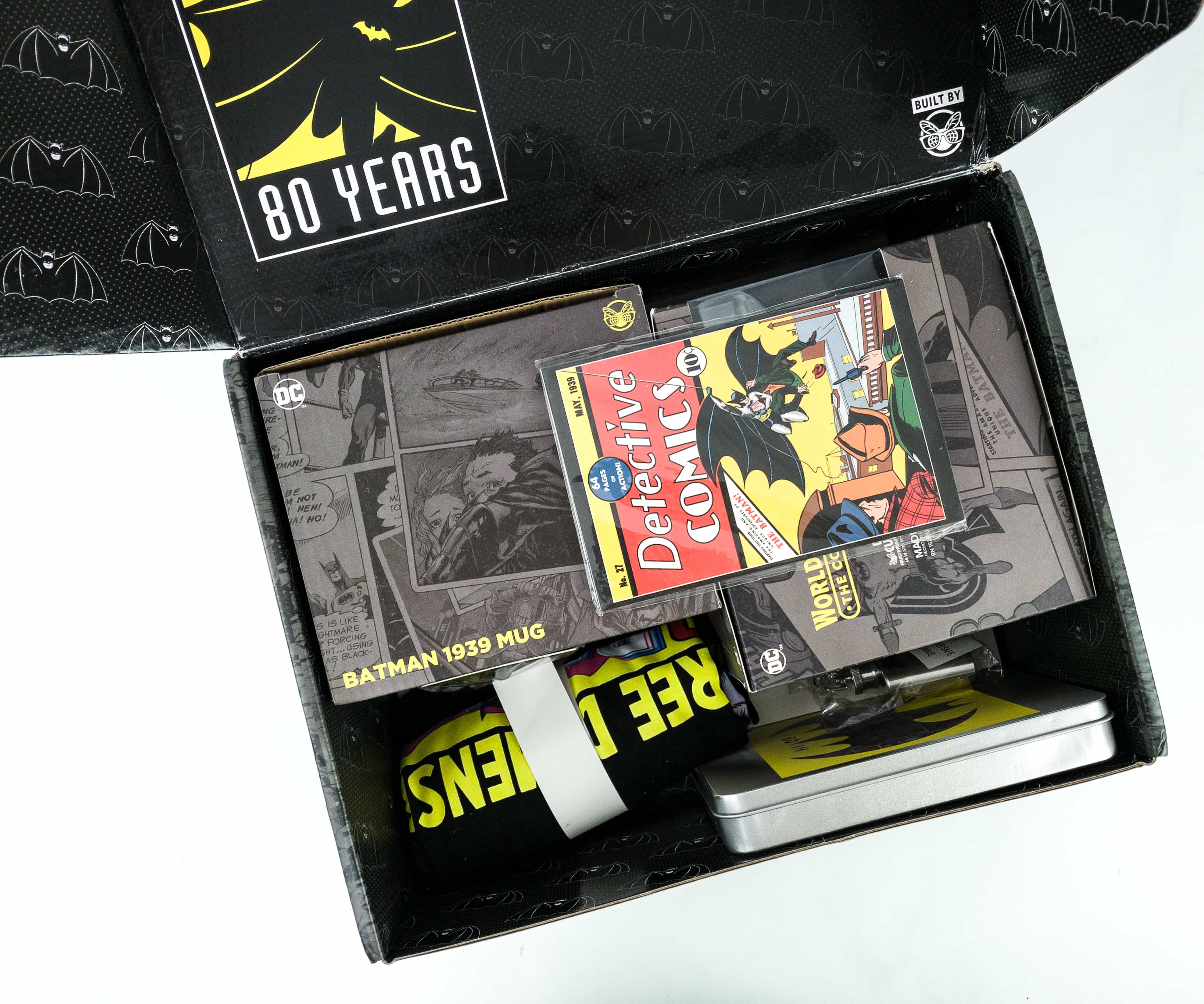 The box definitely made it obvious about what's inside it! It looks like it's filled with cool retro stuff!
There's also an information card.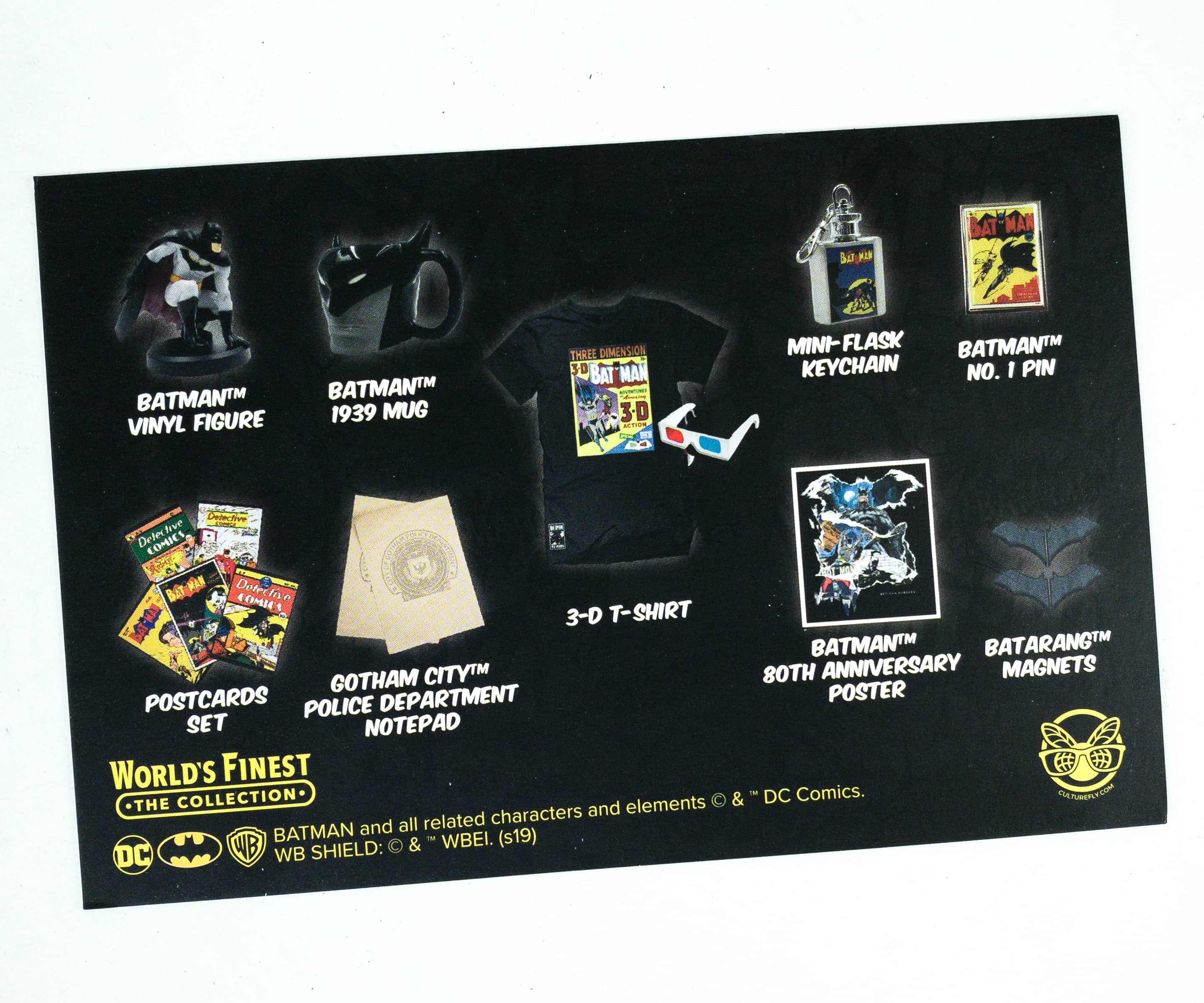 It comes with an illustrated list of all the items included in the BATMAN 80TH ANNIVERSARY box.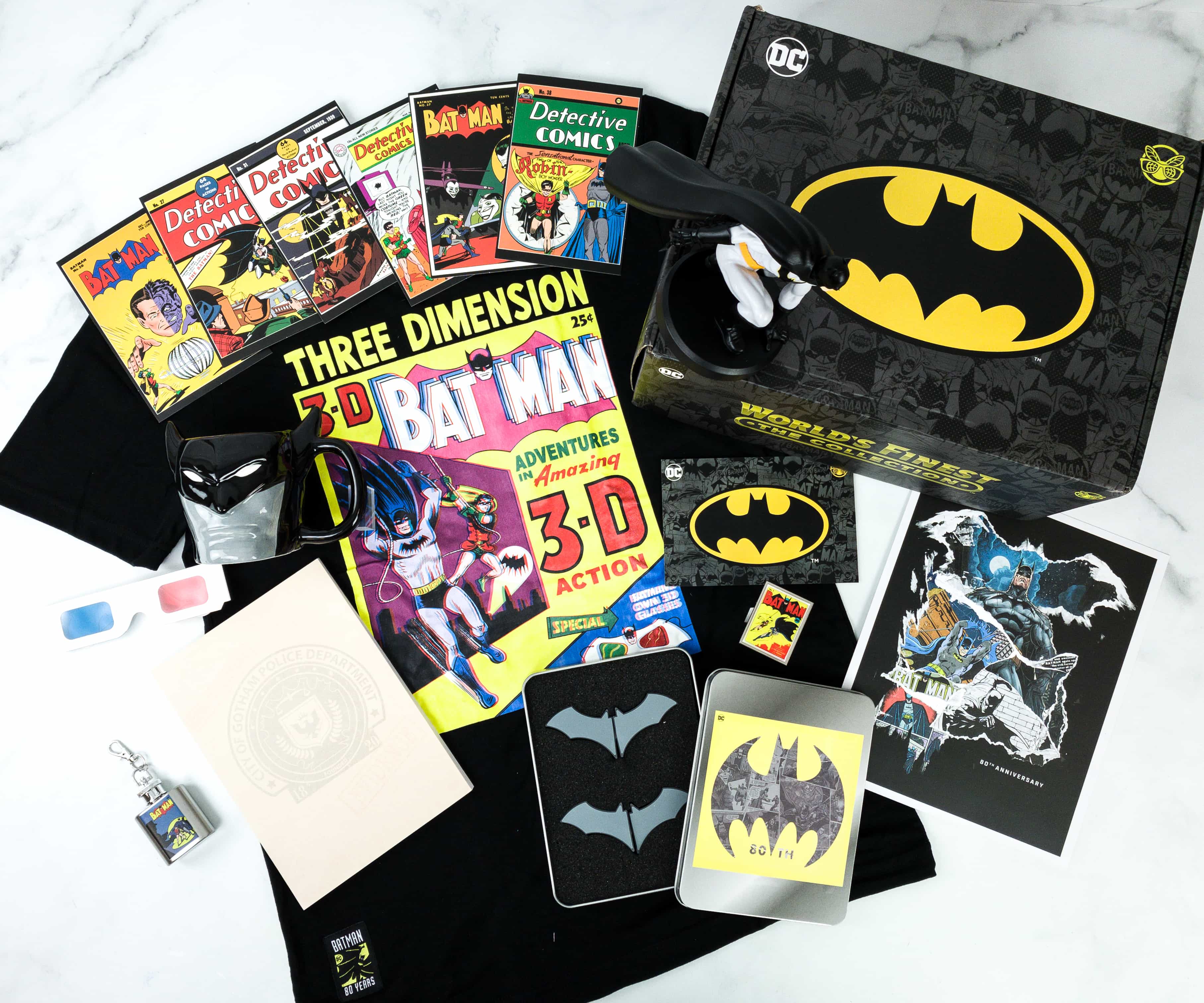 All the geeky goodies! Everything is totally exclusive to this box!
Batman No. 1 Pin. The pin features the comic cover if Batman issue #1 which was published during Spring of 1940.
Batman first appeared in Detective Comics #27, and he's proven himself to be so popular that he got his own comics, along with his sidekick Robin.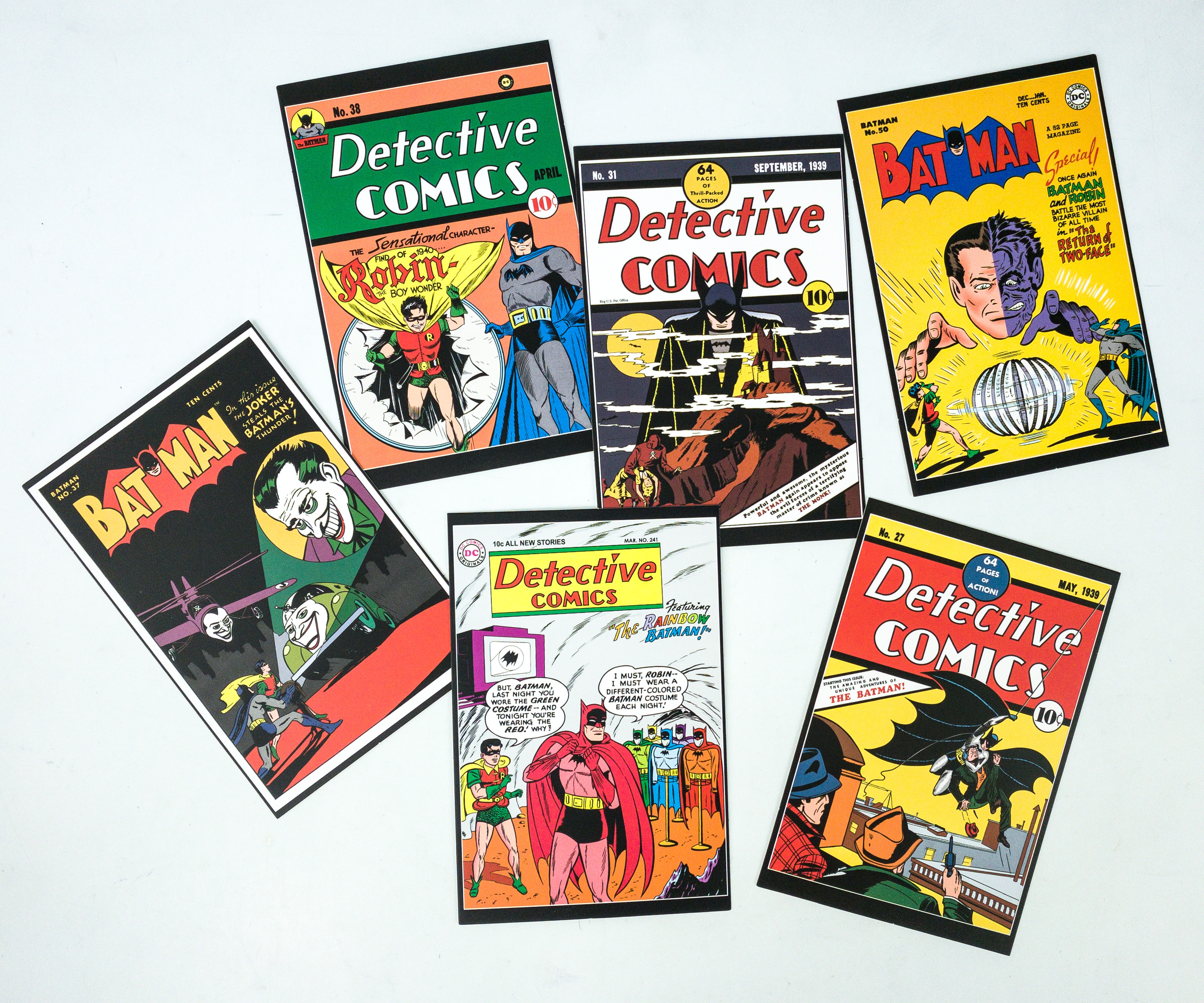 Postcards Set. I might not have a collection of retro Batman comics, but having this set of postcards that featured some of the popular old comic covers is awesome just the same!
The back of the postcards have enough space for notes and messages, in case you want to send them out.
Batarang Magnets. I got a nice tin container of what I believe is one of Batman's most well-known weapons!
The back of the tin reveals what's inside, and this contains The (Magnetic) Batarang!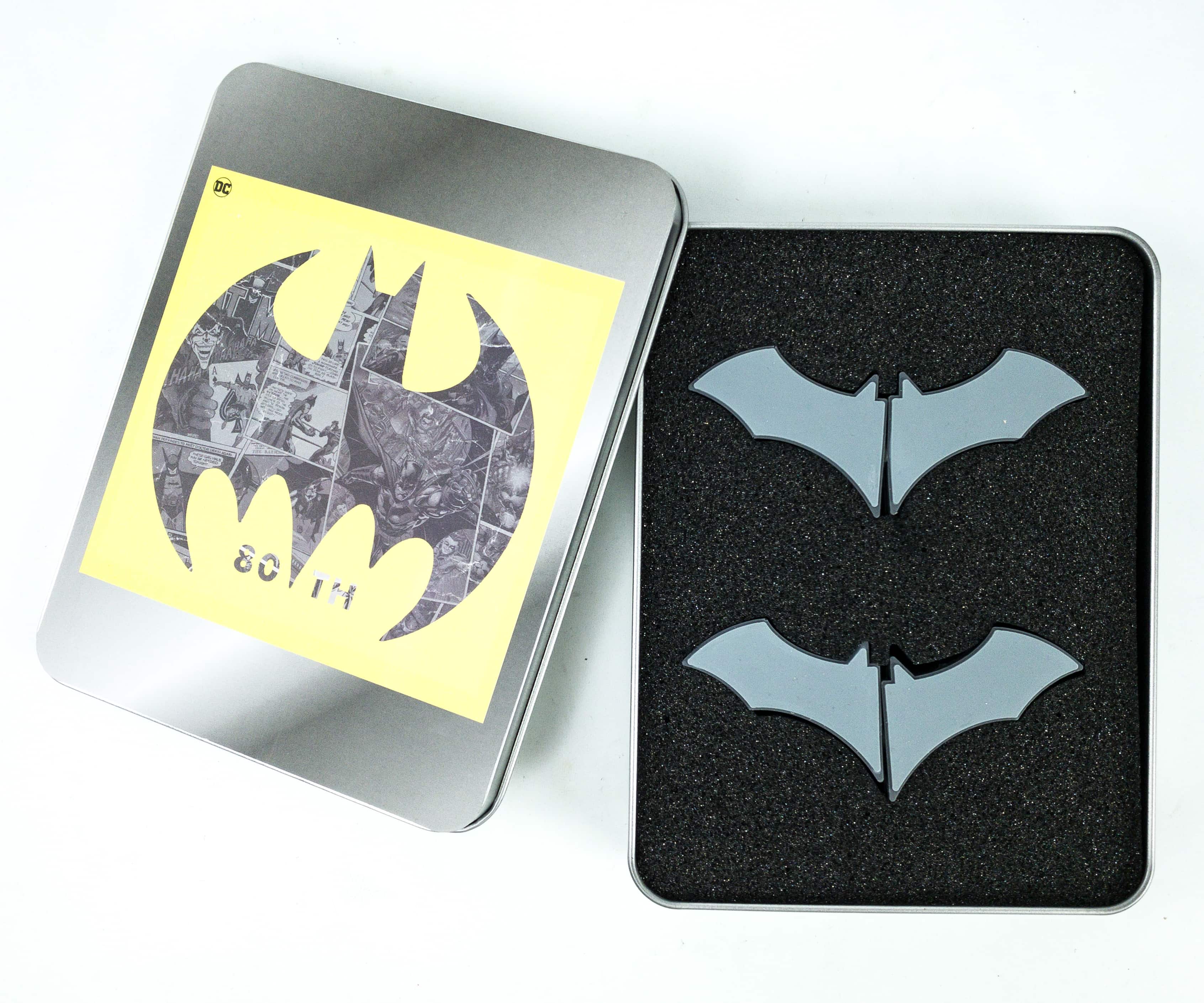 A batarang is a roughly bat-shaped throwing weapon used by the DC Comics superhero Batman. The name is a portmanteau of bat and boomerang, and was originally spelled baterang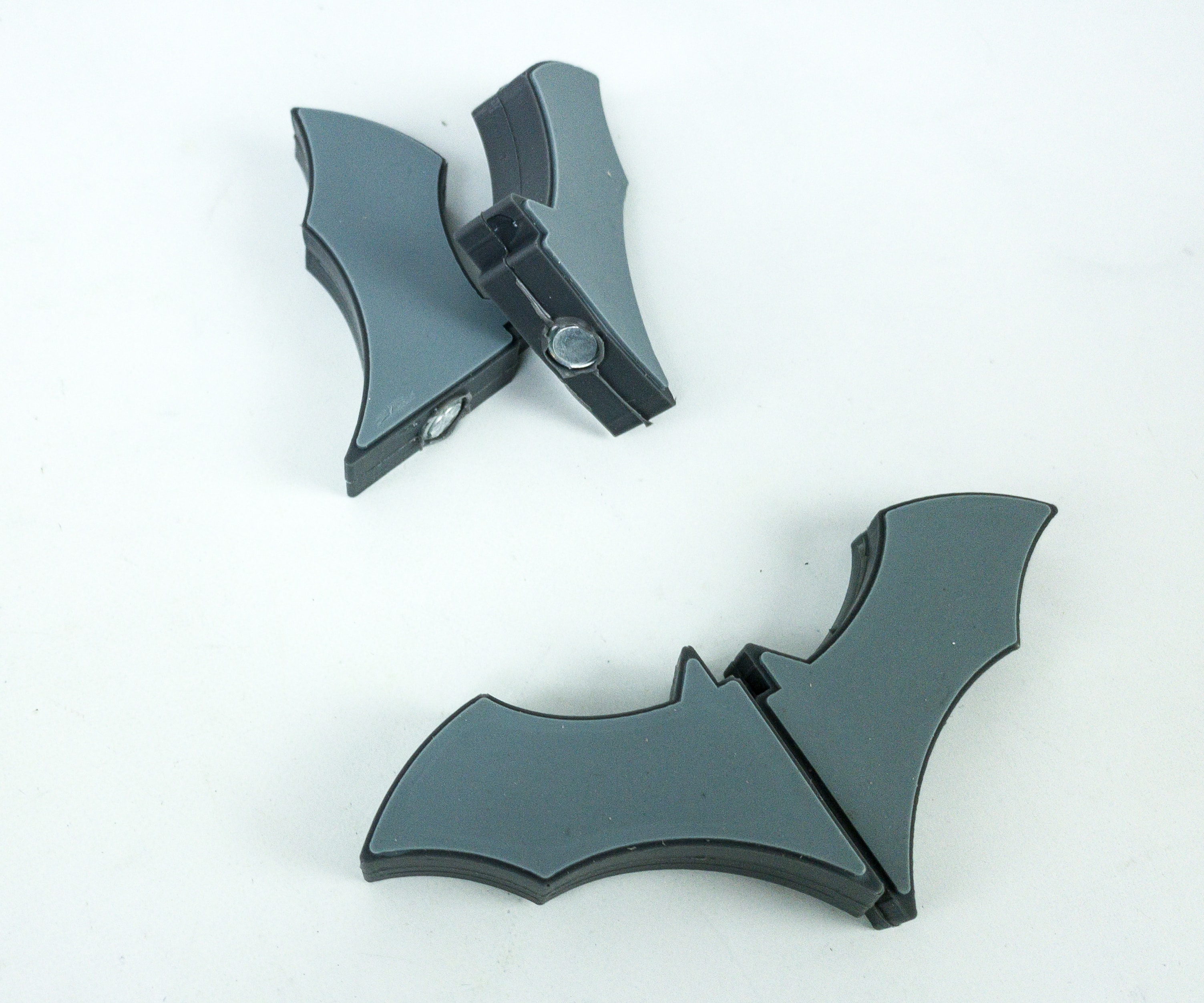 The 2 batarangs are also composed of two halves of a whole and can be connected by magnets on the center.
Flask Keychain. This month's keychain is not only meant for display but is really functional as well. It even features one of the classic covers of the Batman comics!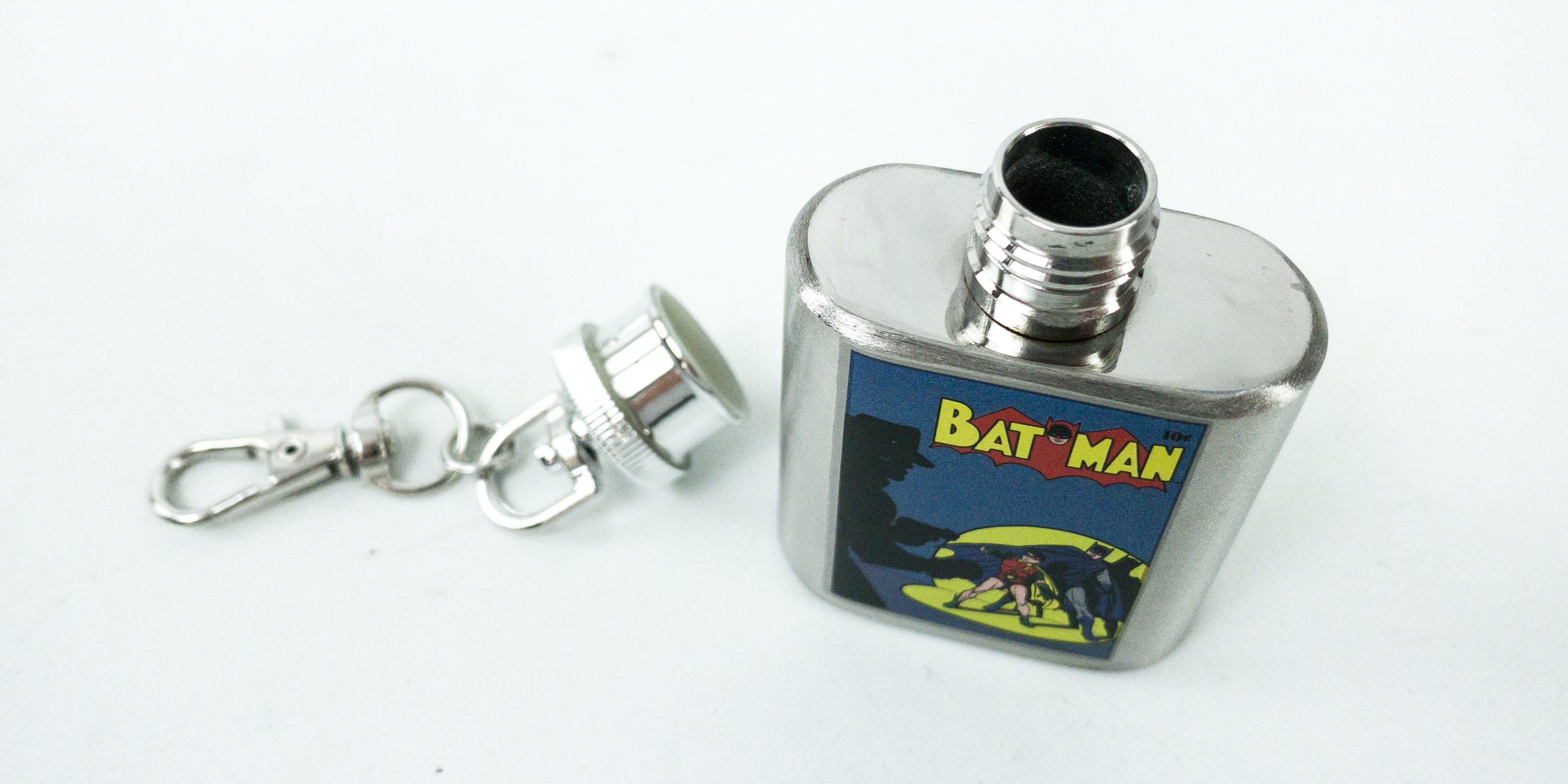 Fancy a drink while on the go? This cool flask can give you a shot of your favorite alcoholic beverage!
It is made of stainless steel and can contain an ounce of liquid.
Batman 80th Anniversary Poster. I need to have this amazing poster framed and hung on my wall. It shows the amazing crime-fighting superhero through the years!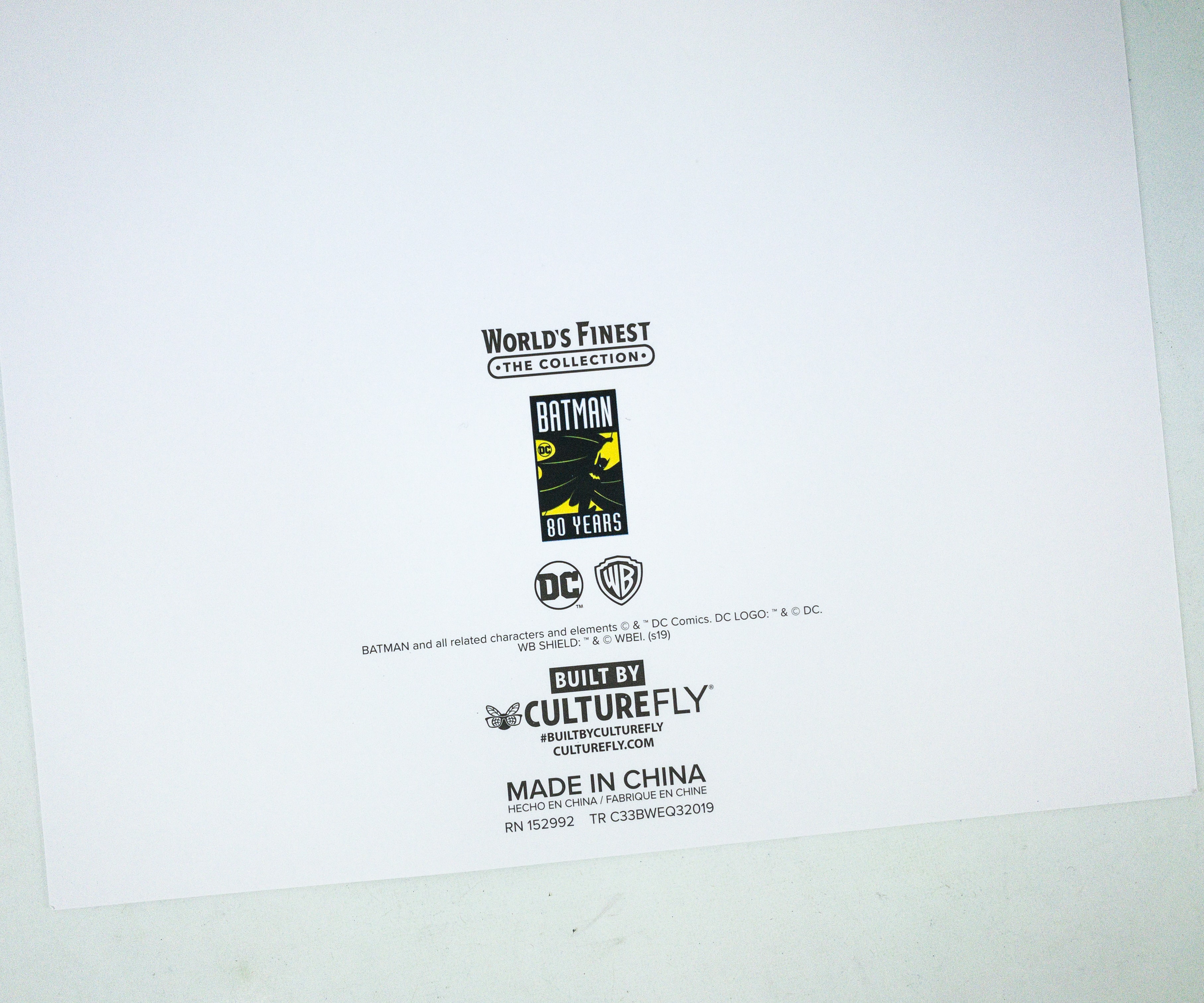 The back of the poster includes the World's Finest symbol along with the Batman 80 years one, and even CultureFly's!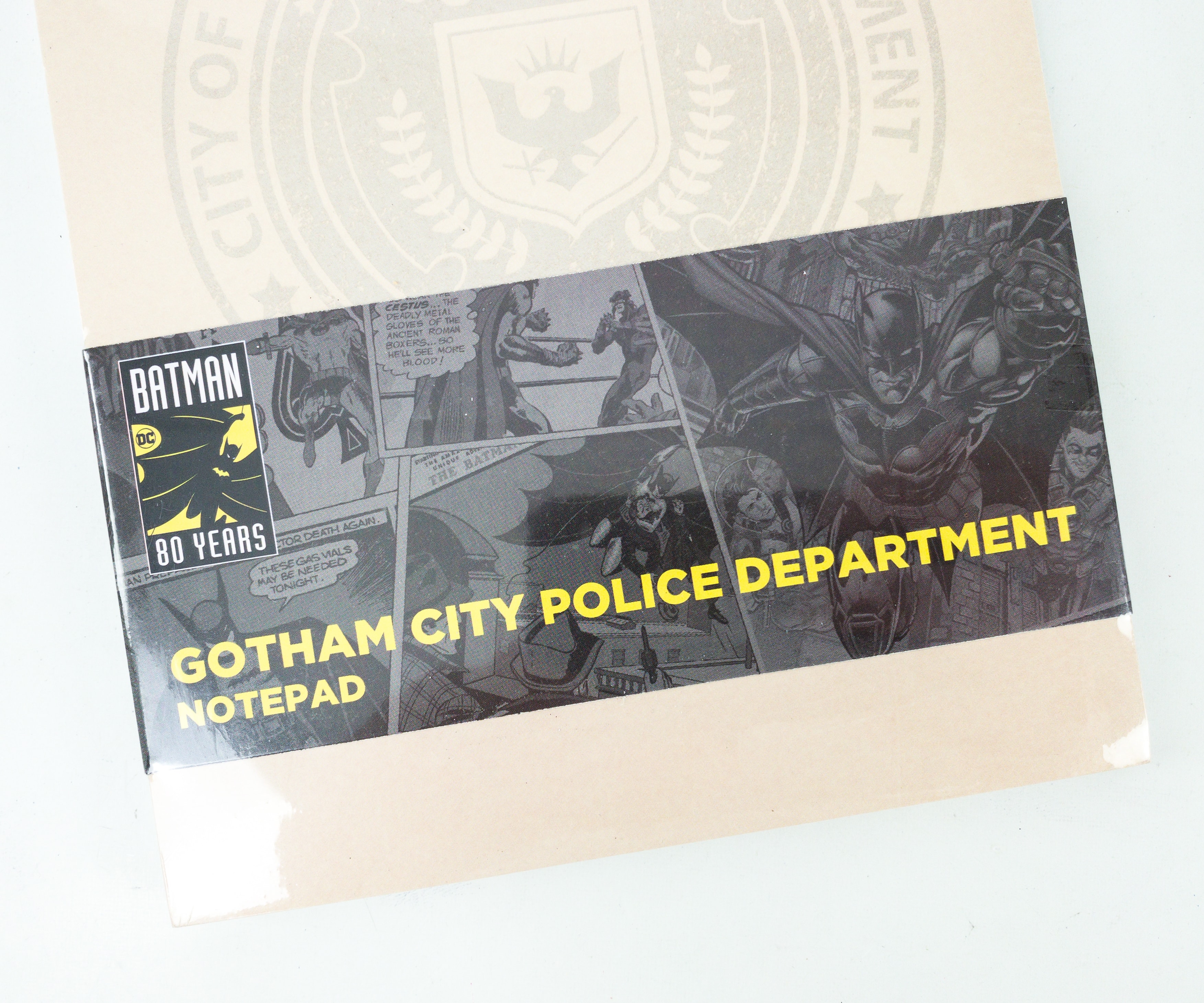 Gotham City Police Department Notepad. Notepads are always welcome in my collection. They are really handy and useful for writing notes, lists, and reminders!
The pad features a washed-out logo of the City of Gotham Police Department placed at the center of the paper, and the stamped "EVIDENCE" just below it.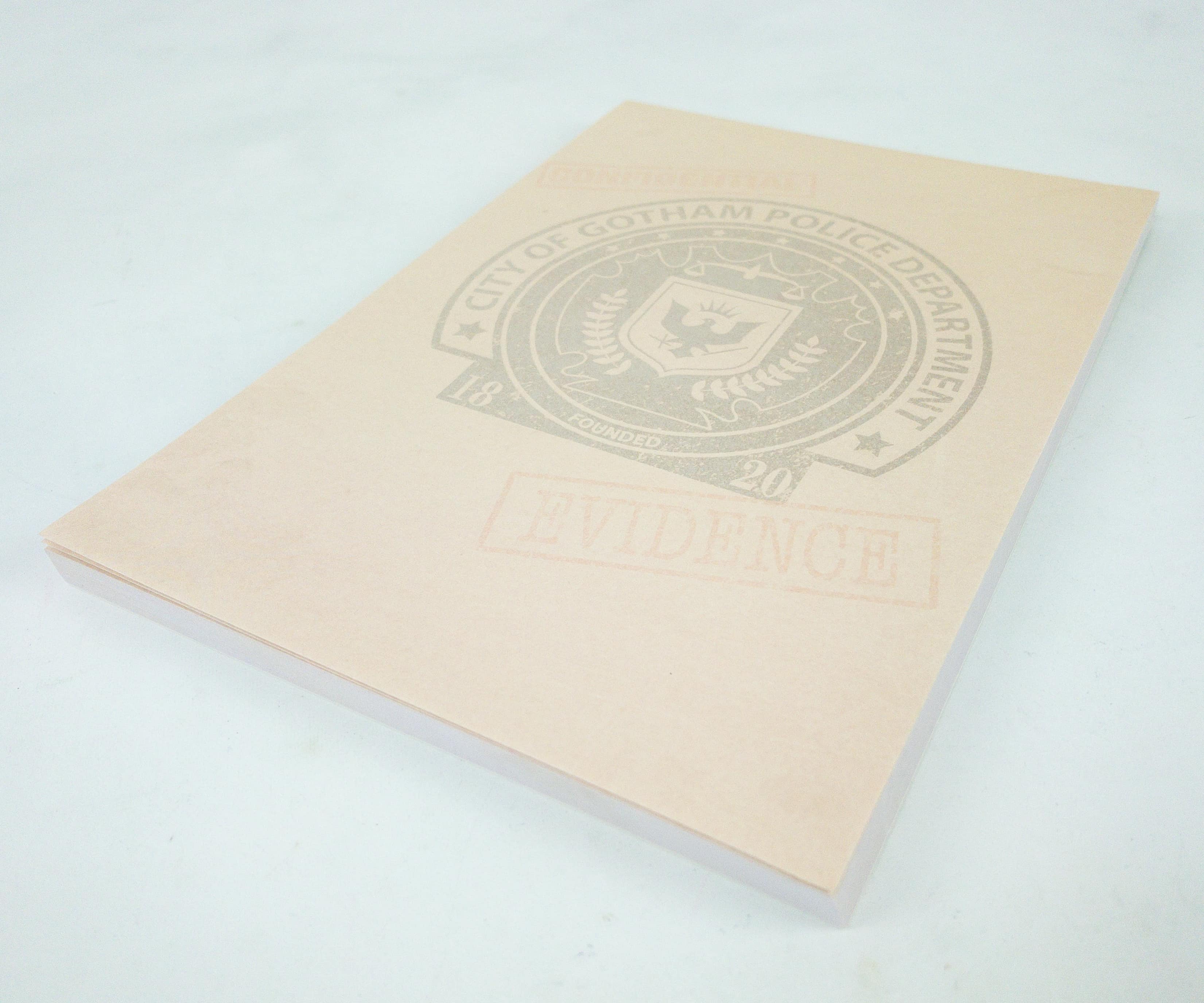 The paper is high-quality! Aside from writing notes, this will also work for journals or scrapbooks.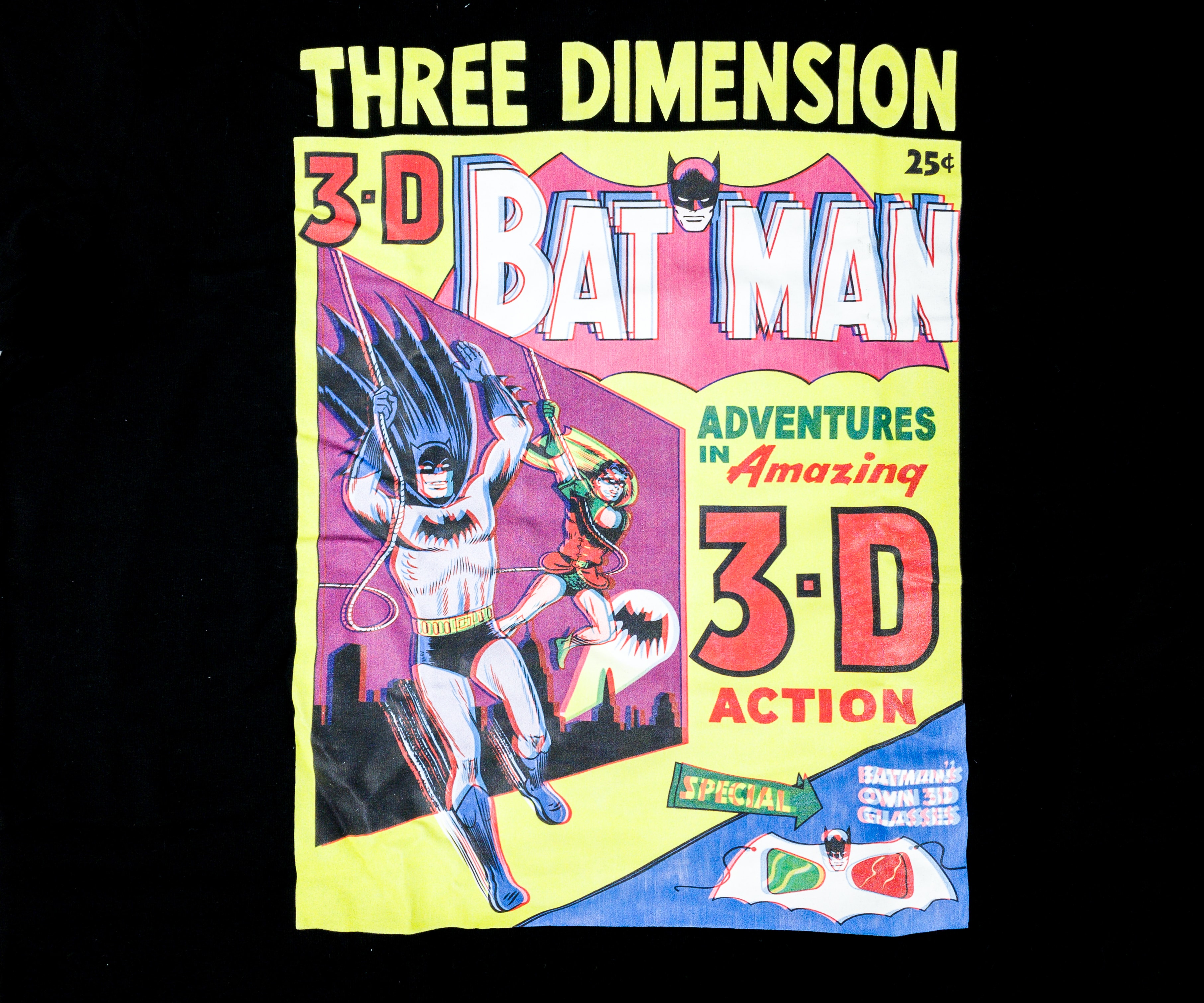 3-D T-Shirt. The shirt this month has a special feature! It showcases another classic comic cover that features Batman along with the Boy Wonder, Robin!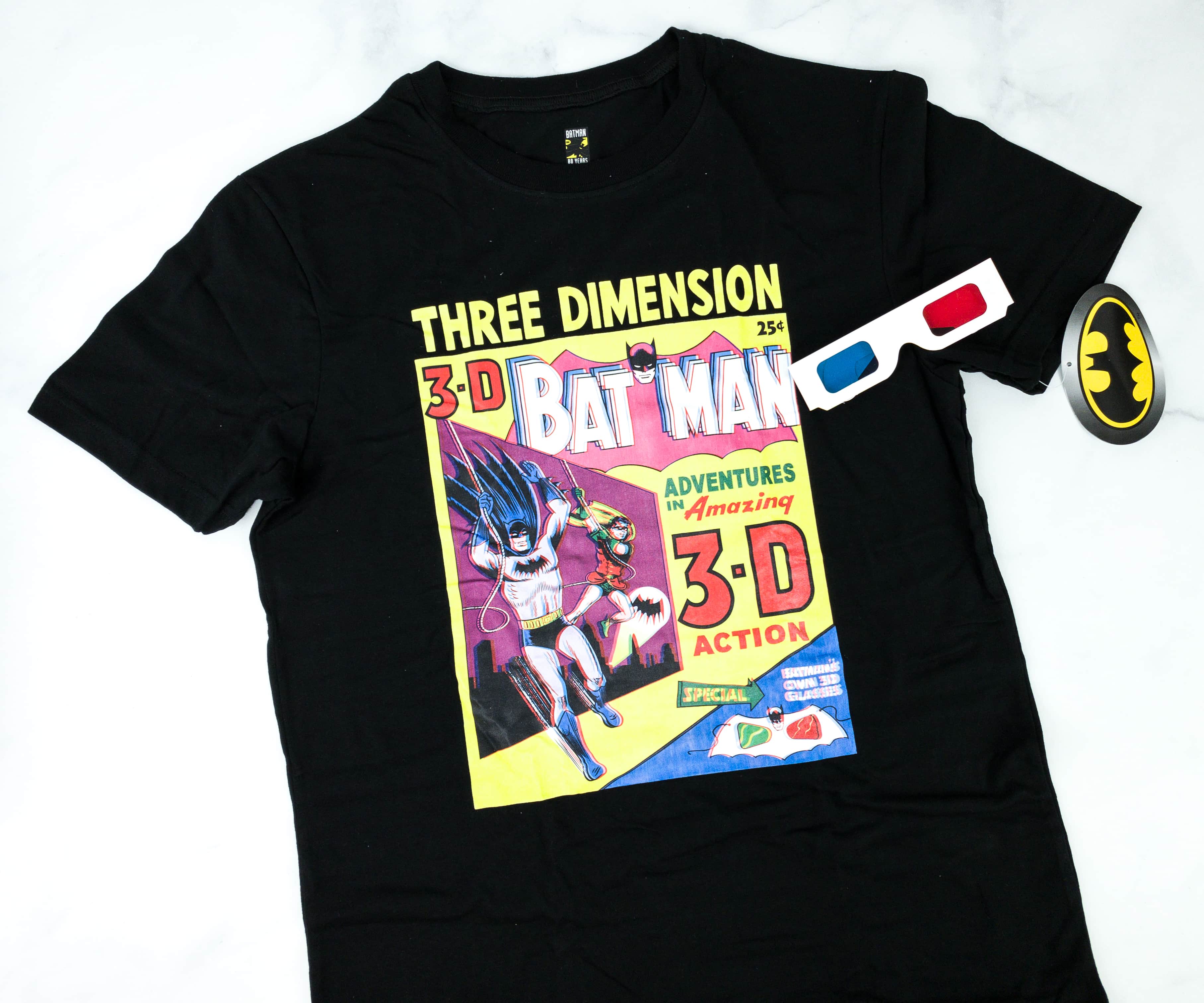 The shirt came with Batman 3D glasses. You have to wear it to fully appreciate the print!
The shirt is also patched with a Batman 80 year logo which makes it a limited edition and a rare find.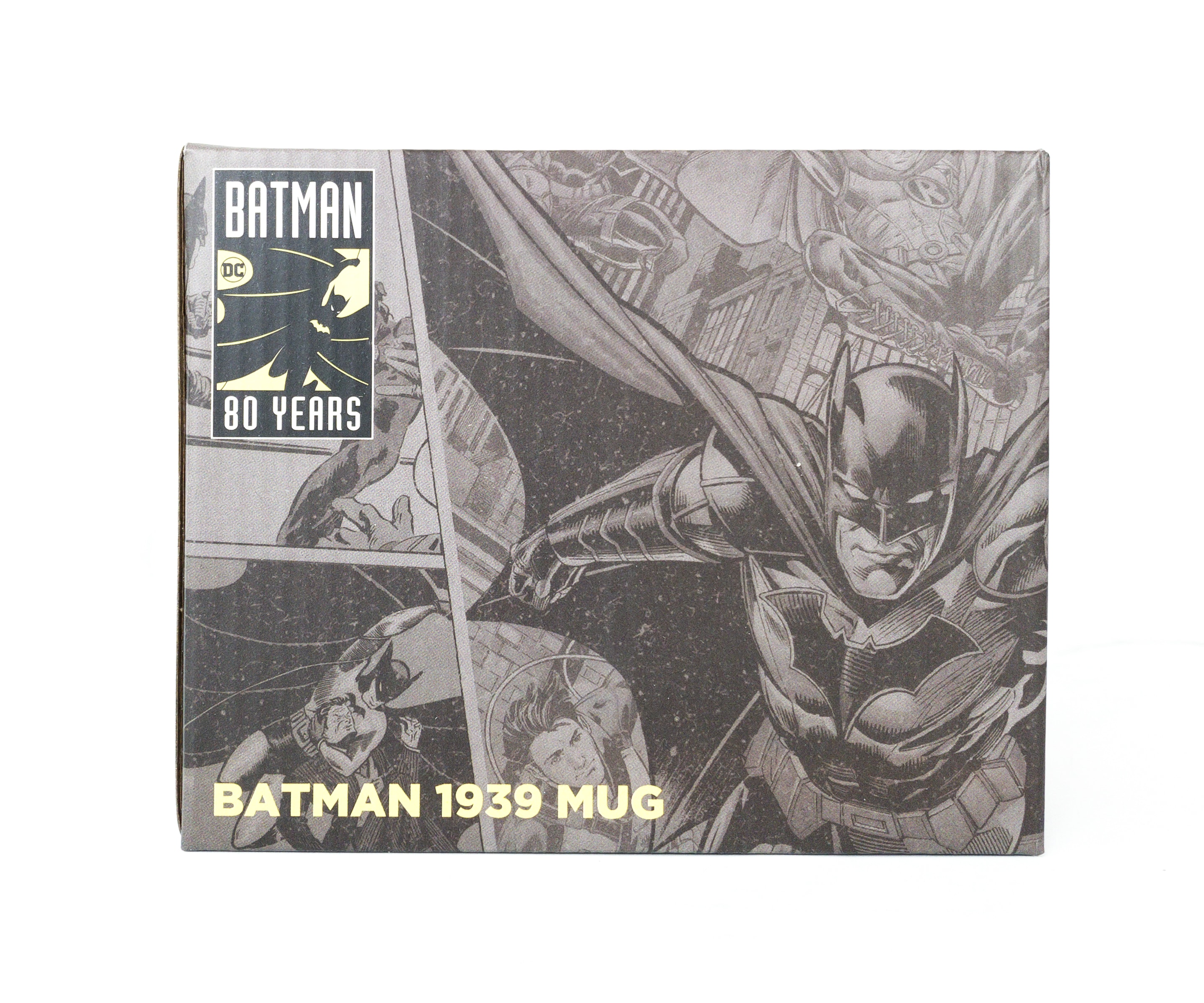 Batman Ceramic Cup. Aside from the items, I am also impressed by their packagings, like this ceramic mug's cool box!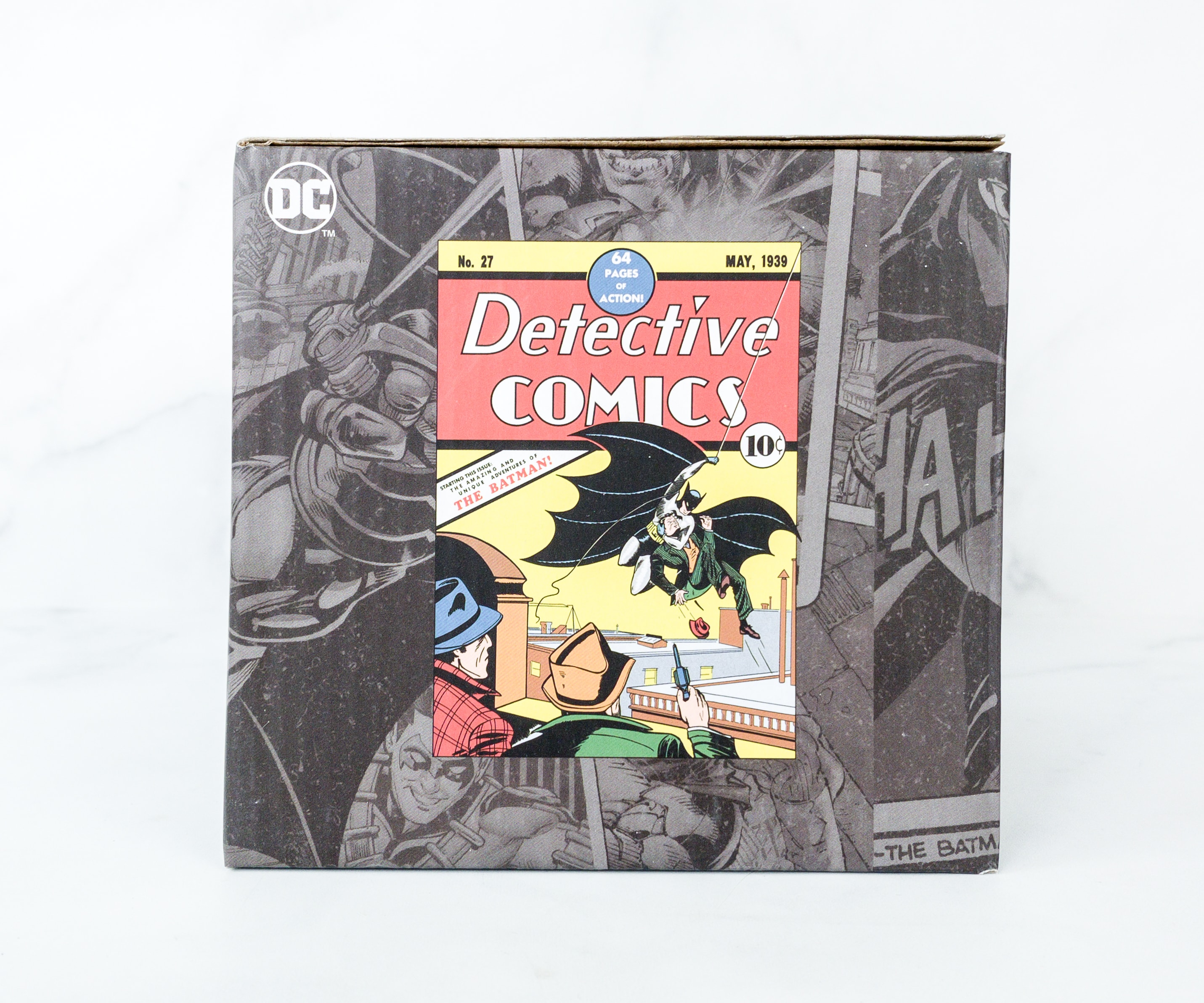 The back features another classic comic cover! This time it's from Detective Comics #27, where Batman made his debut appearance!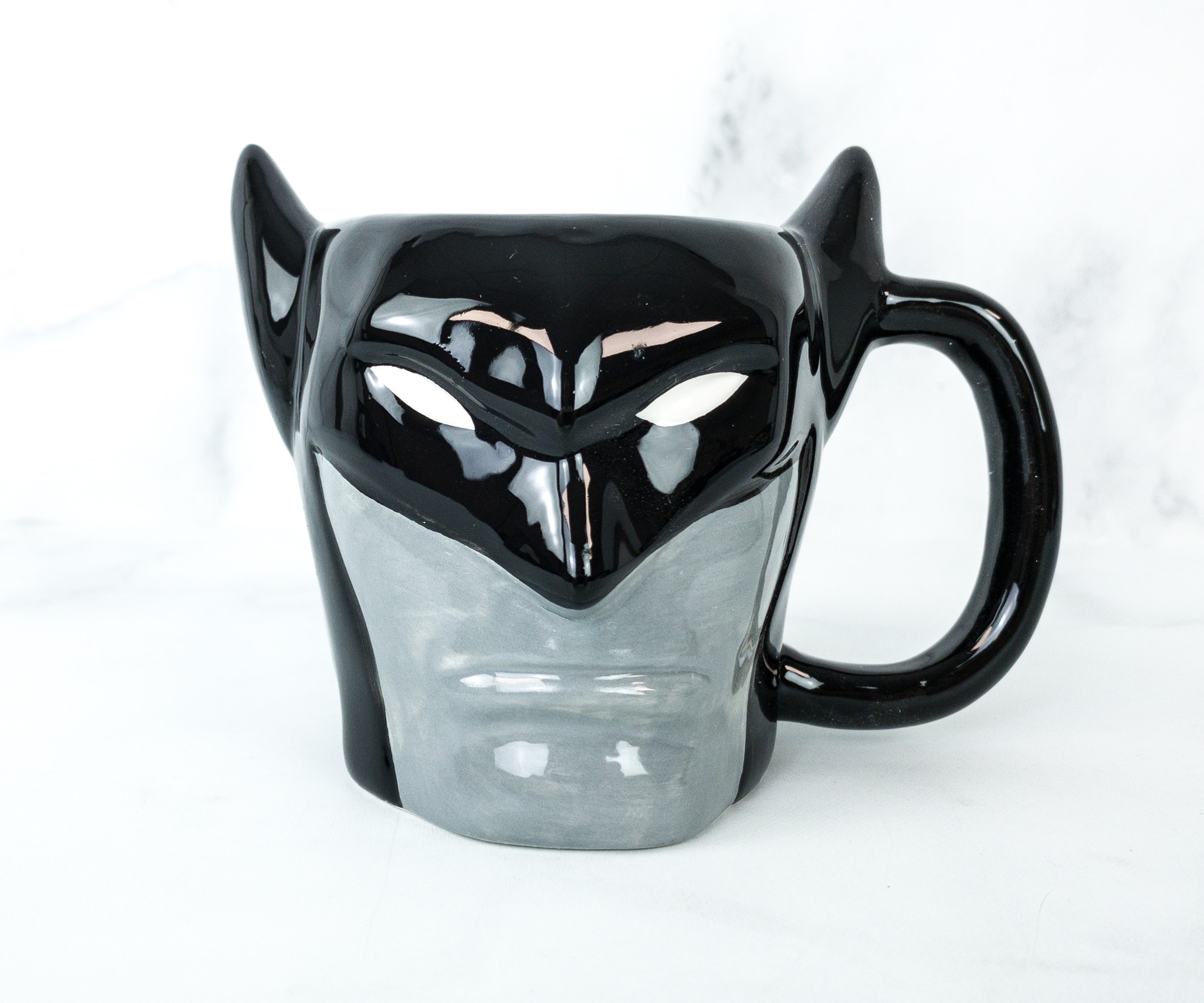 The mug is in the shape of the superhero's head!
With this kind of mug, I think this will work best as a desk display or can function as a pen holder!
It's a nice gift too especially for DC or Batman fanatics!
Batman Vinyl Figure. This is the 80th Anniversary Batman box so the figure for this box is, of course, Batman!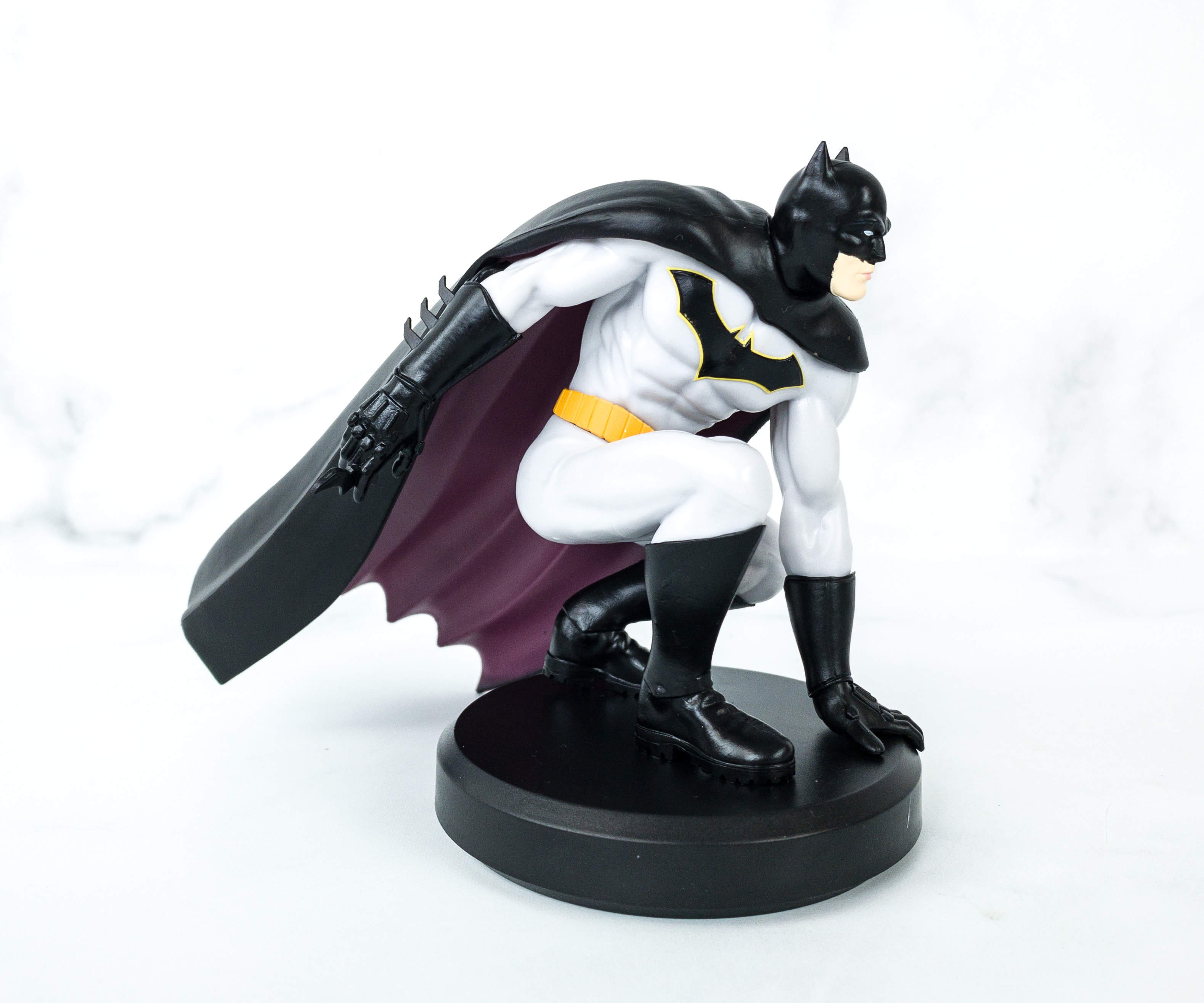 Unlike most of the vinyl figures from this box, this one comes in one piece, the figure already attached or glued to its base.
It shows Batman in his classic costume. He's almost in a duck position, and it looks like he's investigating or looking at something, ready to attack anytime.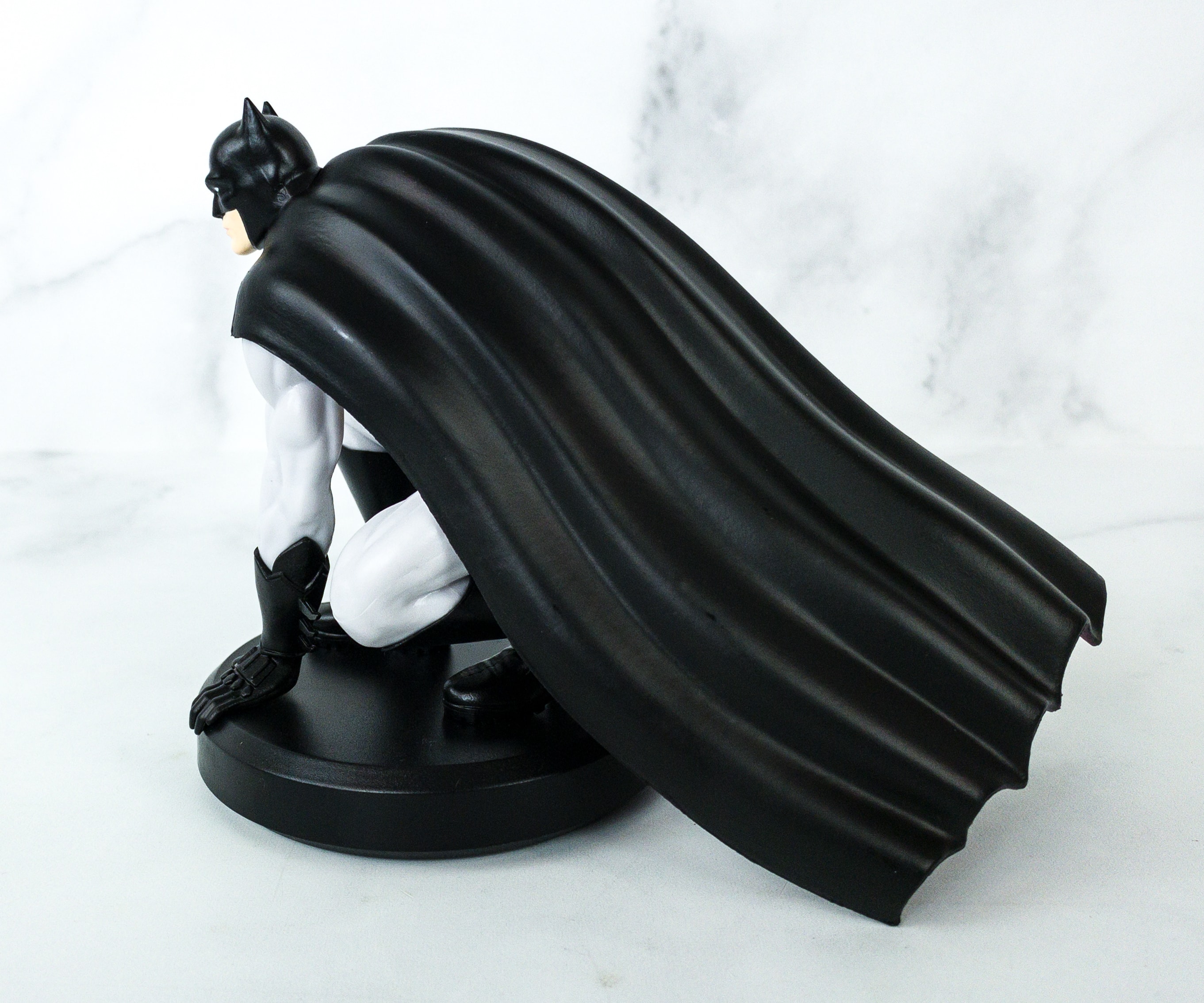 Of course, his jet black cape is overflowing on his back. It's another amazing addition to my DC figures shelf, along with the other members of the Justice League!
Happy 80th Anniversary, BATMAN! This box is a dream come true for Batman fans and collectors! It contains high-quality and functional Batman merch. My favorites are the unique 3D shirt and the Batman figure. The Batarang is another cool addition to the box, and I am going to display them on my fridge. Overall, this is a good box to commemorate Batman's amazing journey through the years. He'll always be one of our favorite superheroes from DC!
What did you think of this quarter's box?
Visit World's Finest: The Collection to subscribe or find out more!