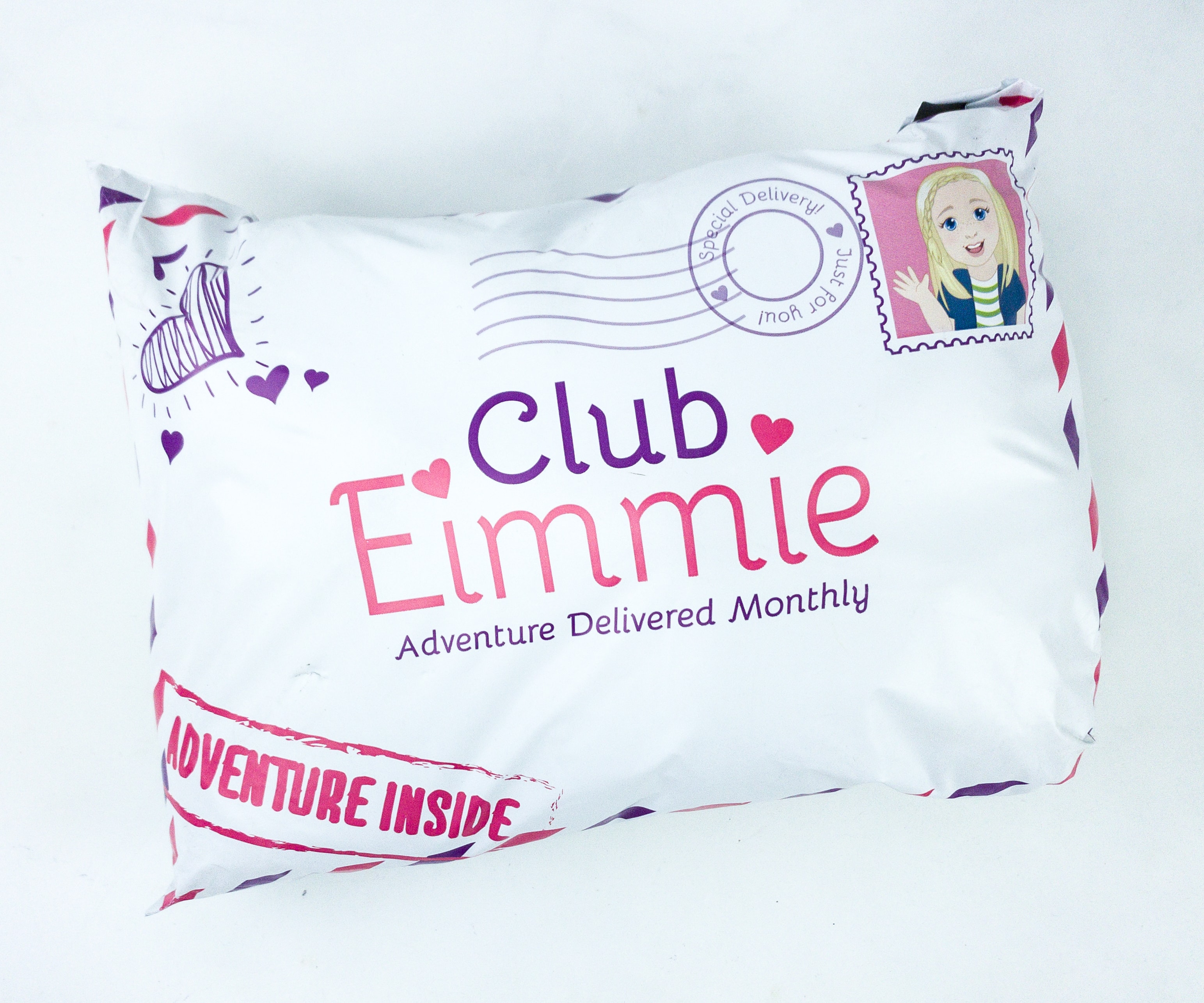 Club Eimmie is a monthly subscription for 18″ dolls with fun clothes and accessories. Playtime Packs are themed packs that contain accessories for your doll, from mini stuffed animals to clothes and accessories for the doll. The box aims to provide little kids with a real toy that can help them become more imaginative without the need for plug and play devices.
Your very first Playtime Pack will include your choice of outfits, a cozy PJ set with slippers and eye mask, instructions to redeem a free hairbrush and a $20 gift card to eimmie.com!
If you got your first Playtime pack, you should already have gotten your free hairbrush. If not, email them so they can send it to you.
This is the review of the Safari Set with Plush Animals Pack!
The animal plushies are almost out of the package!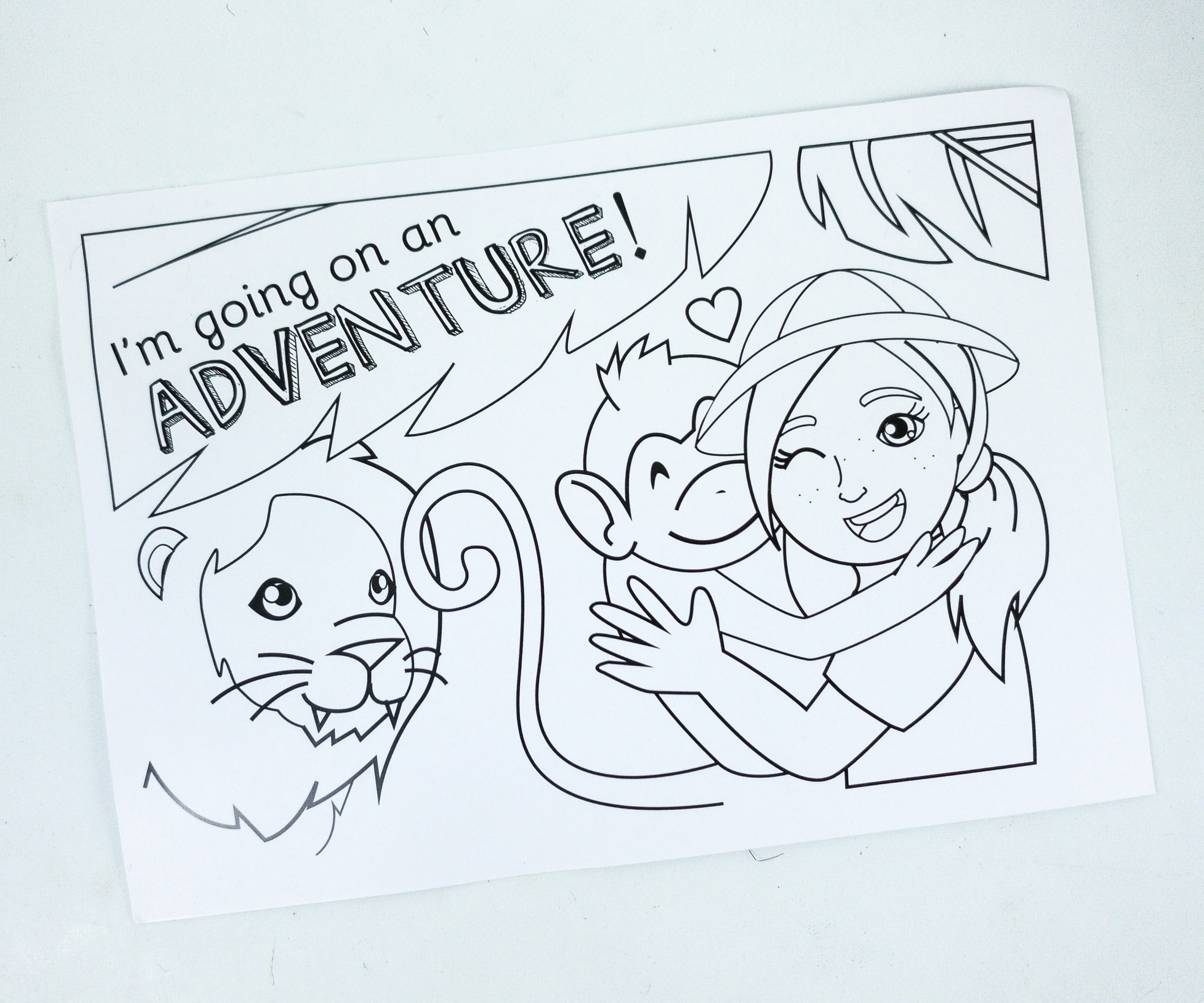 The pack also included a coloring postcard that shows Eimmie having fun with some Safari animals!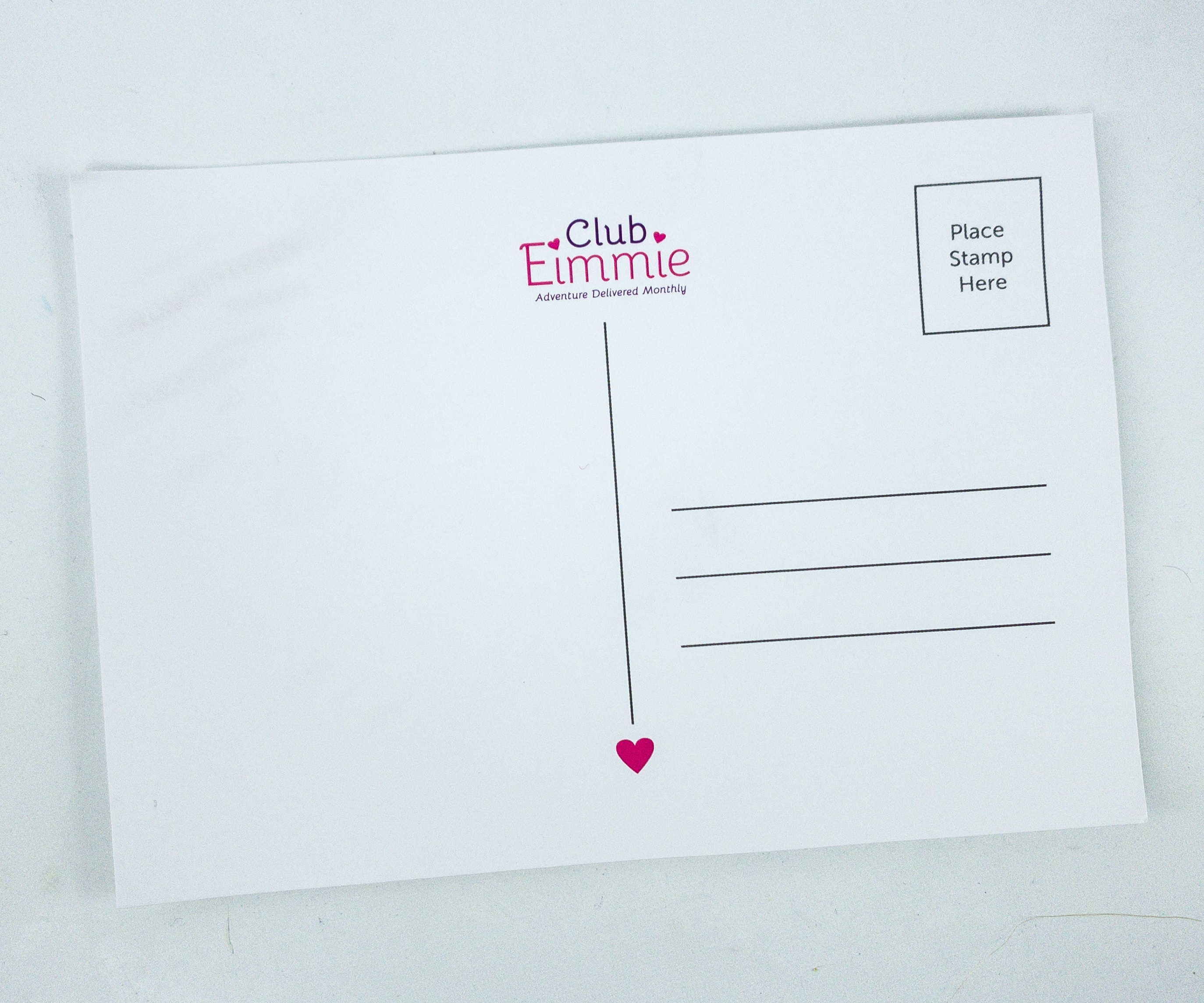 The back has space where you can write a message. You can also place a stamp on it.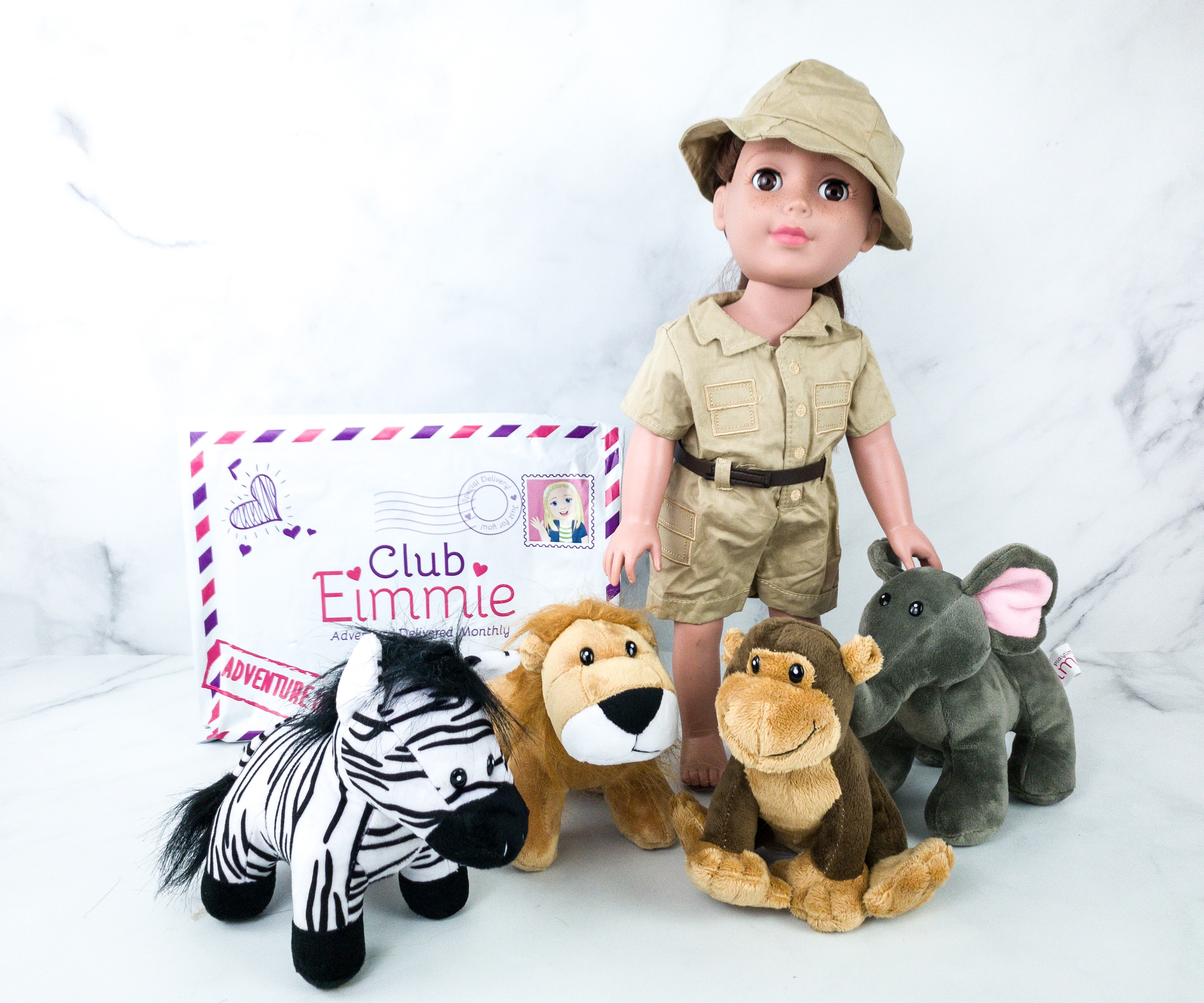 Everything in our pack!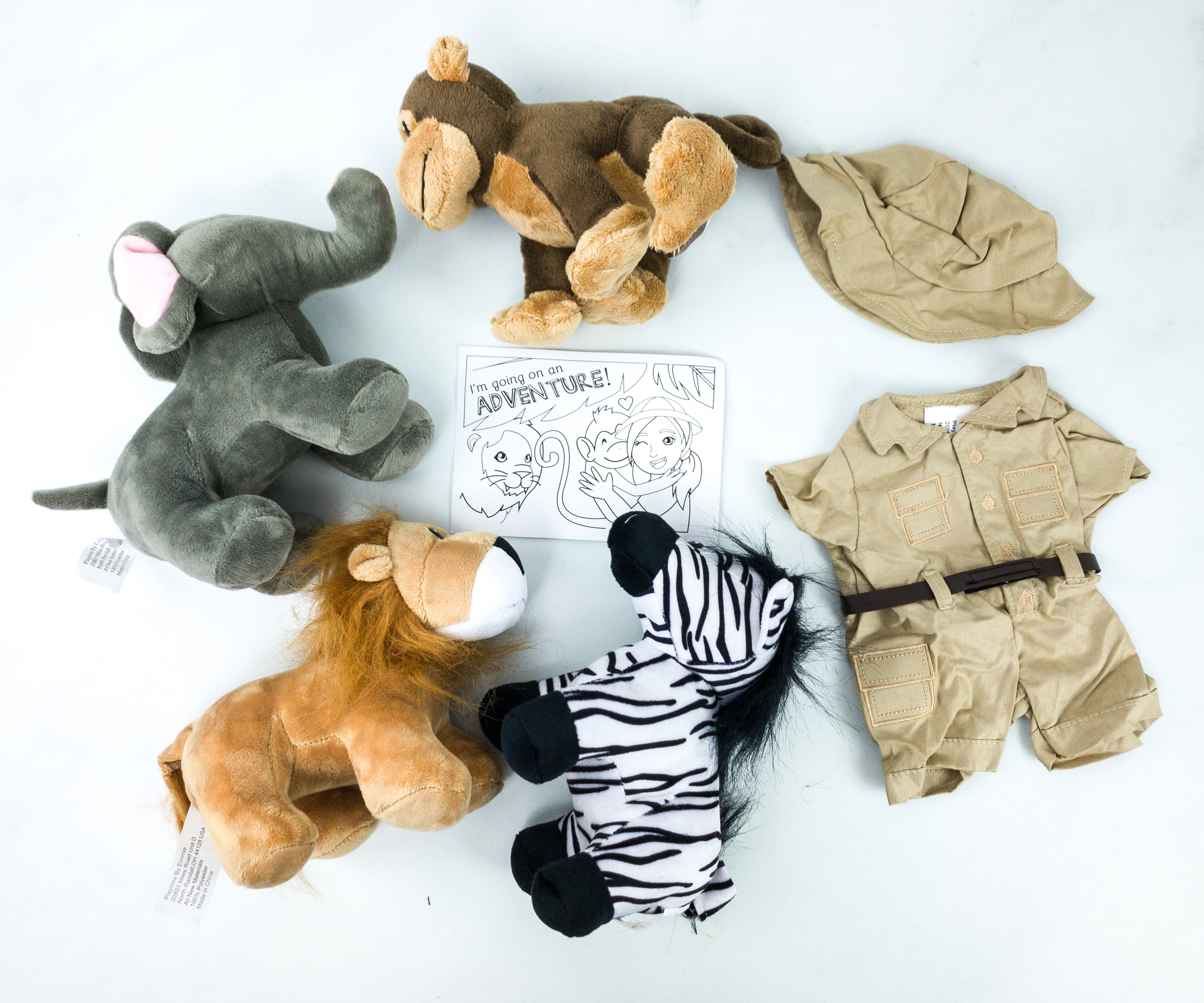 The set comes with a Safari outfit, and four adorable plushies!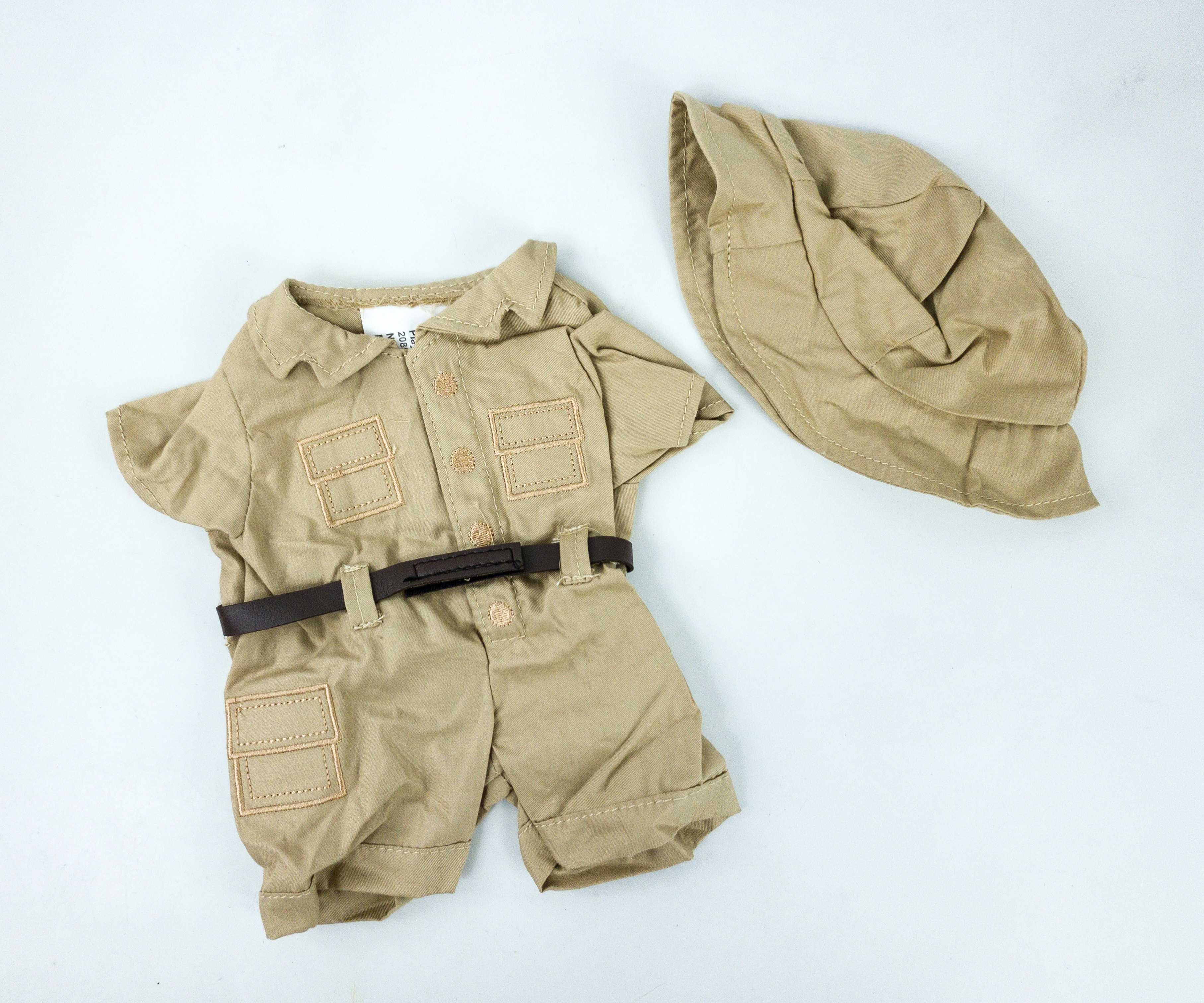 The Safari outfit is in khaki, complete with a hat!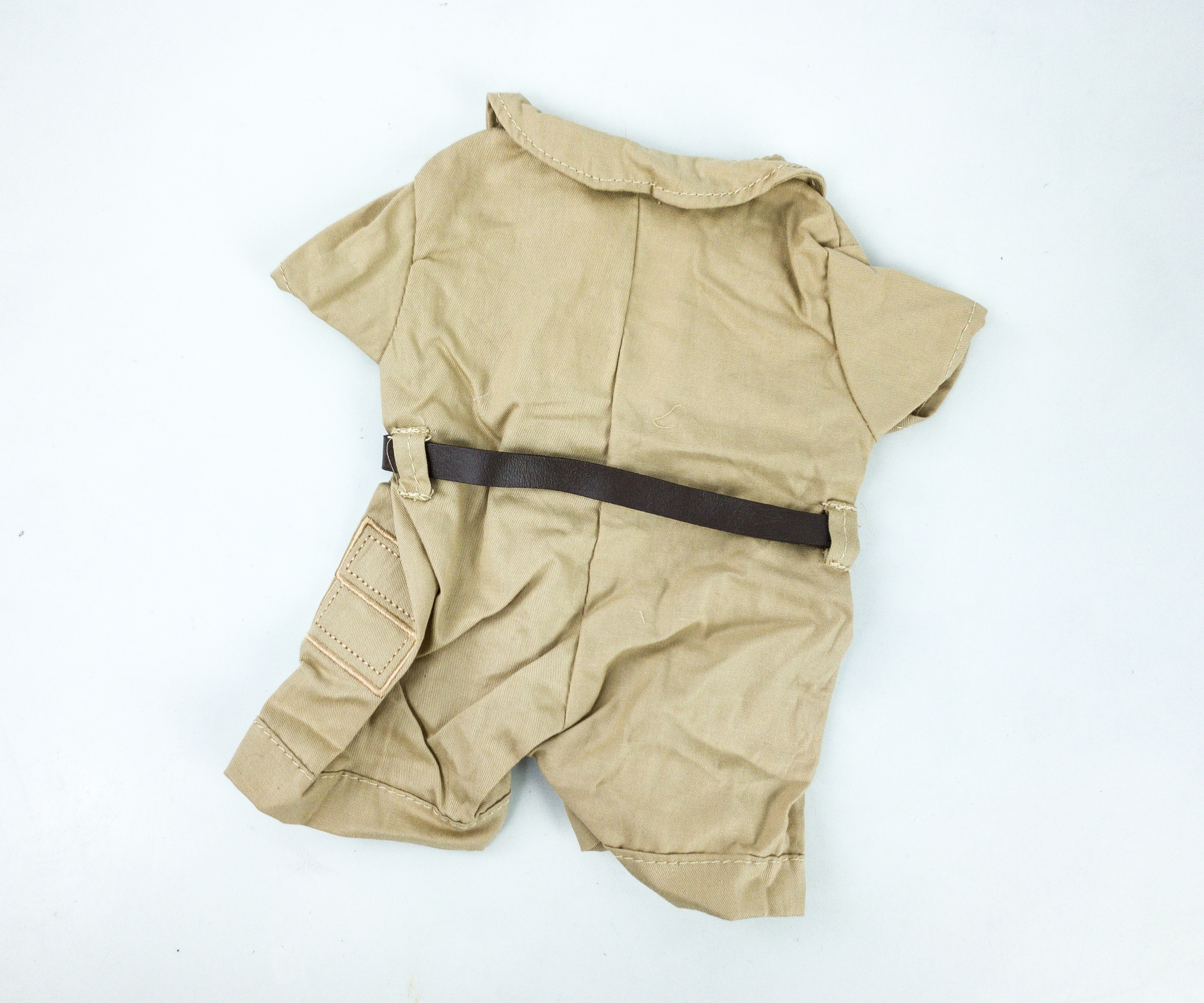 There's also a darker colored-belt around the waist.
The outfit is a jumpsuit short, complete with faux buttons and pockets.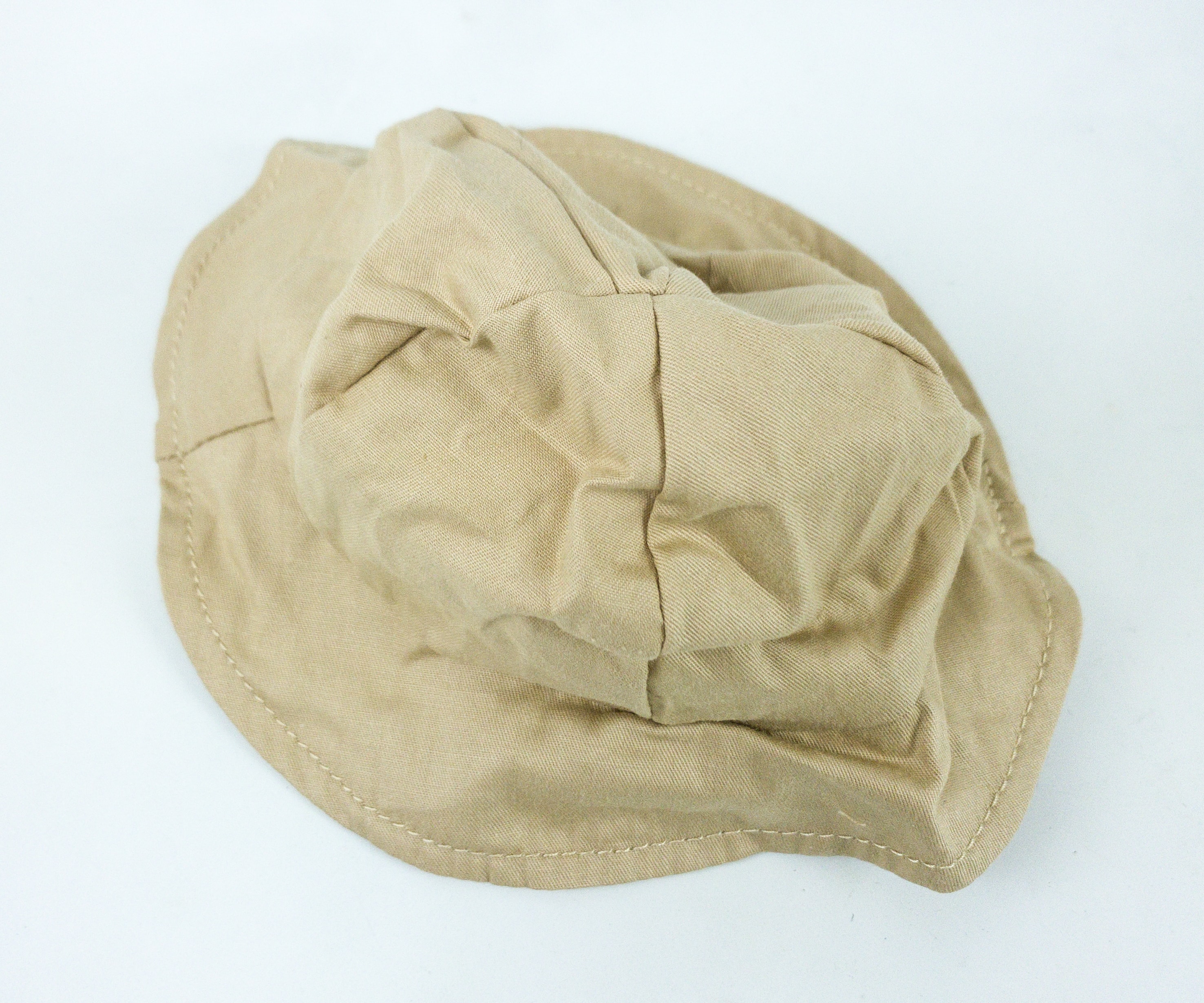 The outfit can fit any 18″ doll.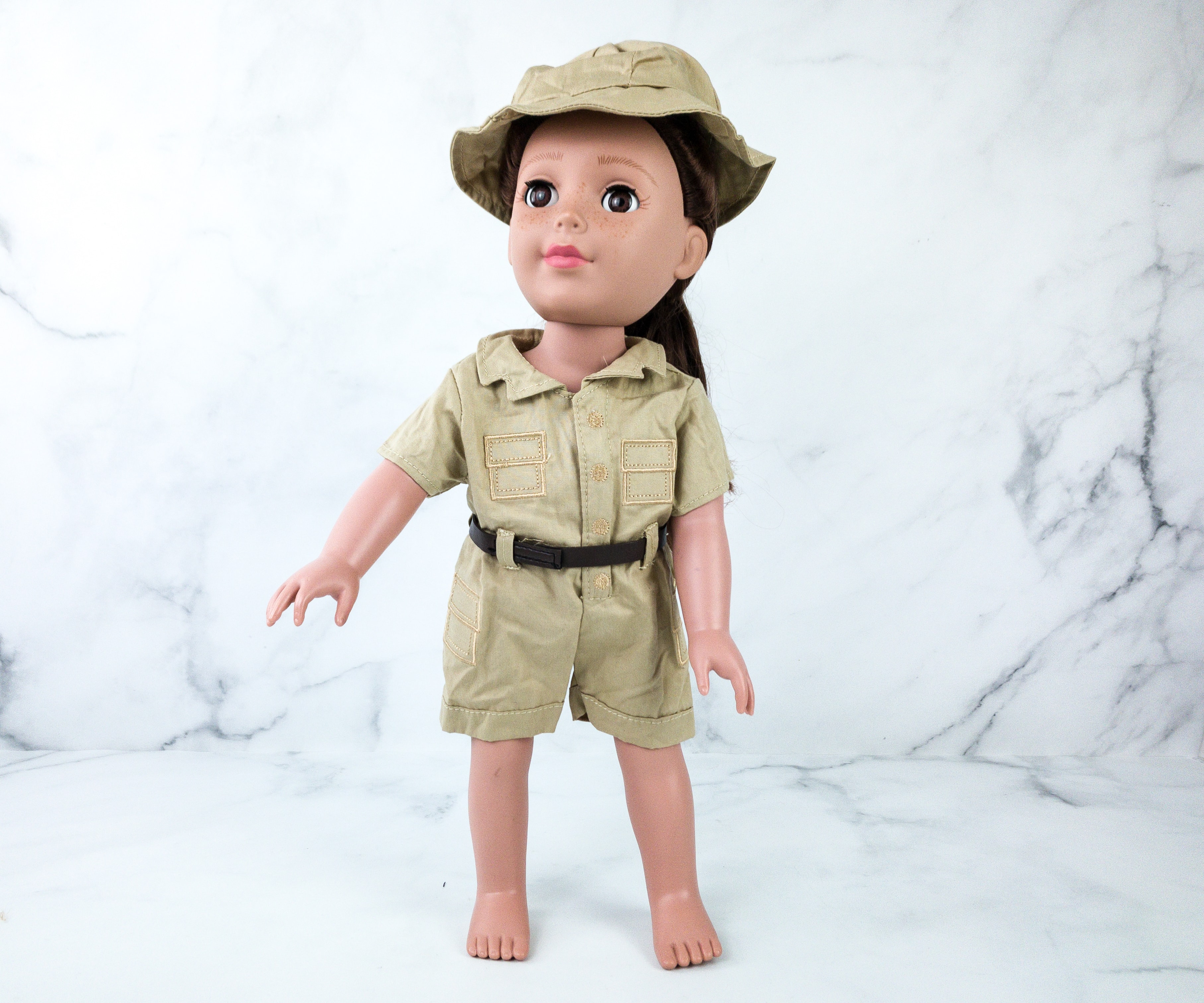 Here's Allie wearing the outfit, all that's missing is a pair of shoes!
Here are the adorable plushies from the Safari!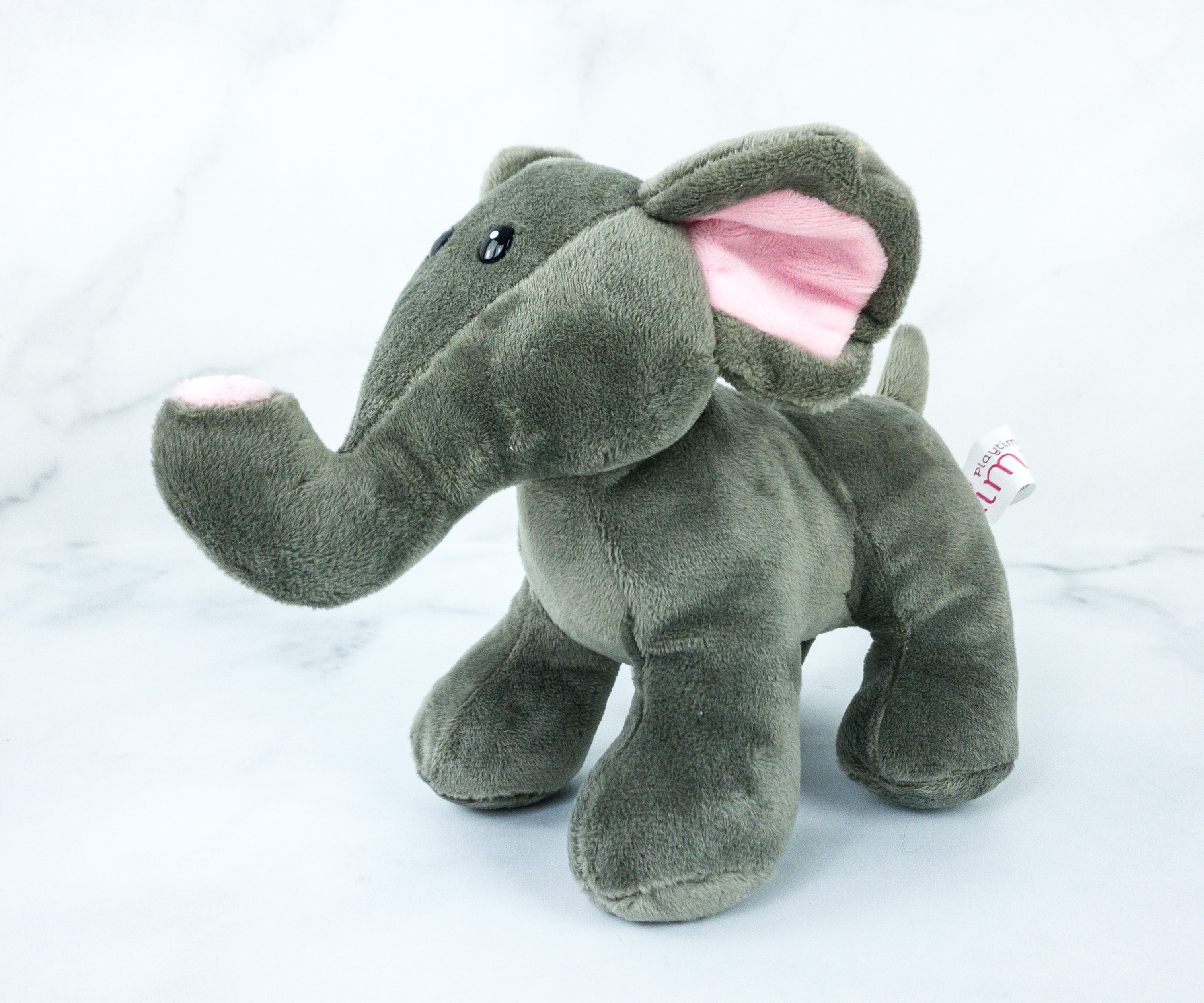 One of them is a gray elephant.
There's the cute and playful monkey, with a curled tail!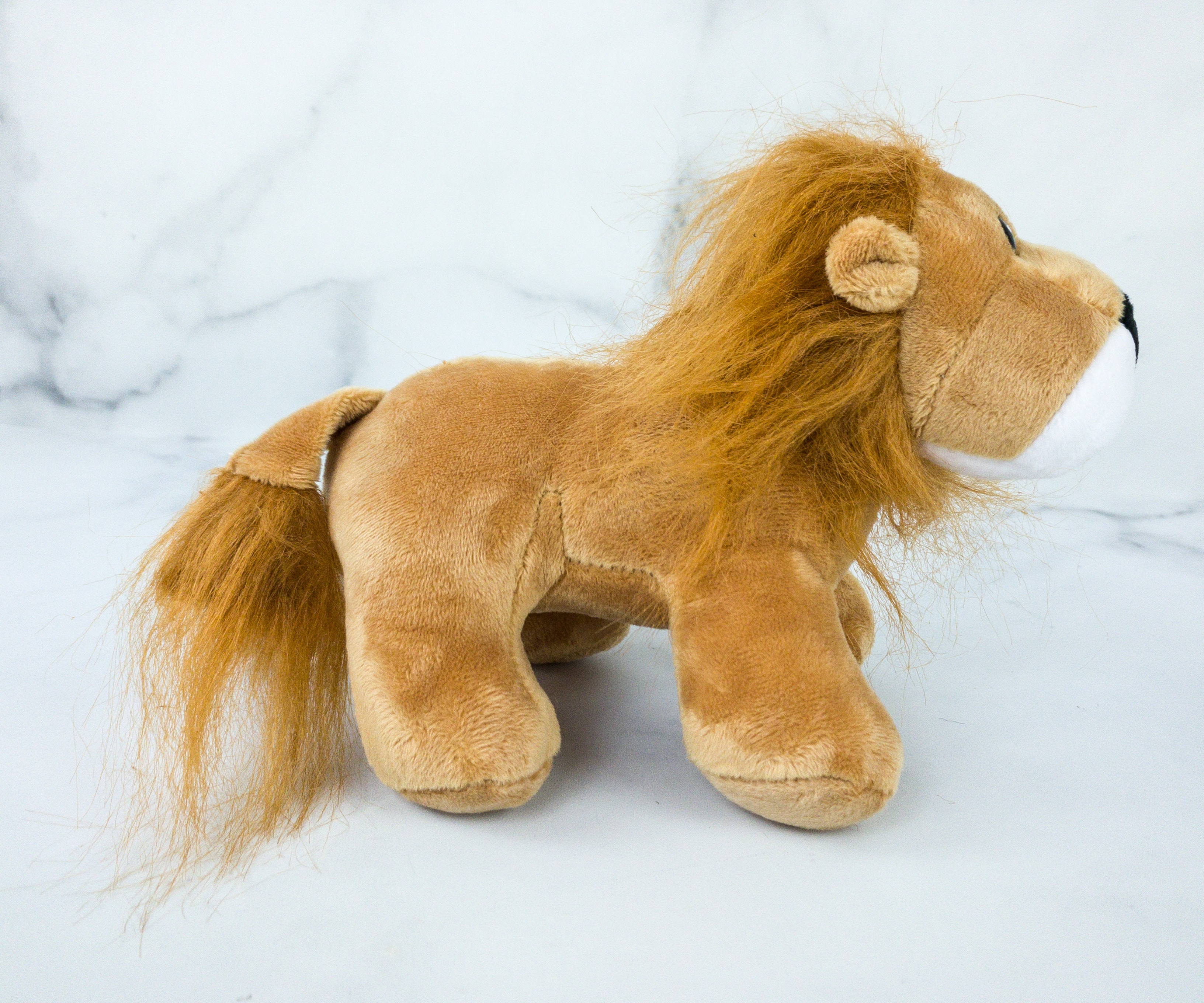 The lion doesn't look scary at all!
The zebra is a nice addition to the bunch!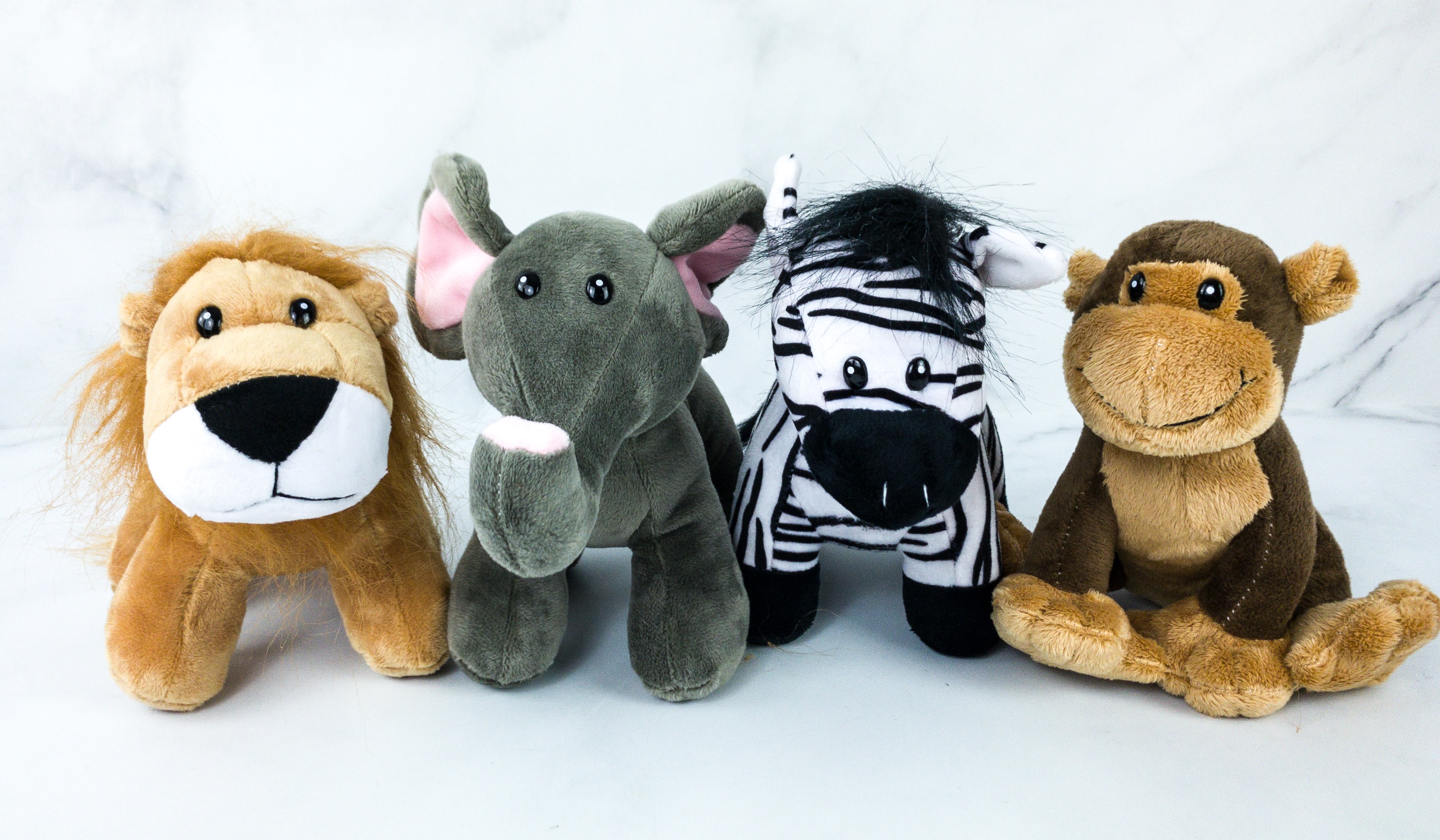 Here are the four cuddly plushies that we got. They all look charming facing the camera!
We're certainly having fun with the Playtime Packs! This time, we received not just costumes but some "props" too! The faces of these plushies look sweet, and we love that they included four of them, which made our Allie look like she's really in a Safari! All that's missing is a pair of boots, but I think her sneakers from a past Playtime Pack will work with her overall outfit. We're all excited for more adorable costumes and fun adventures with our Allie!
What do you think of Club Eimmie?