Busy Bee Stationery is a monthly stationery subscription that will bring you items that inspire creativity and help you with everyday note-taking, planning, journaling, and letter writing. For $39.90 per month, you will receive 5 to 10 items built around a theme, season, or a specific project. Items can be things like pens, stickers, a notebook, washi tape, stamps, and more!
There's an info card on top of the items!
Everything came in retail plastic bags but we remove them for photography purposes.
The November 2019 theme is Grateful!
You are busy ?-ing amazing.
Everything in the box!
Hologram Pouch. The pouch is really pretty, it reminds us of the magical unicorn and rainbows!
The insides of the pouch have the same hologram effect as the exterior. It also came with a colorful tassel-decorated zipper!
Memory Planner. I also got a Memory planner that I can use for the days or even the years to come!
The set included 8 notepads that have 10 sheets each.
The notepads came in different shapes and sizes!
They're perfect for marking other pages, sticking some important reminders, and more! I really love the round ones with some floral details on them.
Pebbles Inc. Duplicate Rub Ons – SIMILAR ($1.50) These rub-ons are acid-free and they're great to use in making greeting cards, invitations, or even notes and announcements!
To use them, simply trim off the words, place on the item or project where you want them in, rub gently, and it's all done! The rub-ons work on any smooth surface as well.
Letterpress Ink Pad. If you got a bunch of stamps and plates, this would be a perfect stamp pad that you can use, and it's green!
The ink pad measures 1 3/4″ x 2 7/8″. I have some leaf-designed stamps that I can use this with, they'll be perfect for scrapbooking and journaling!
One Canoe Two Alphabet Stamp Set ($20) Since I got an ink pad, it's also amazing that I got an Alphabet stamp set! I love it!
Aside from letters, there are symbols and numbers included as well!
The box looks beautiful with that gold flower and letters printed on it.
The letters are great to use for titles on my journal, and can also be used to decorate cards and notes! Each stamp has a wooden handle that has the letter/symbol printed on one end, and the rubber stamper on the other.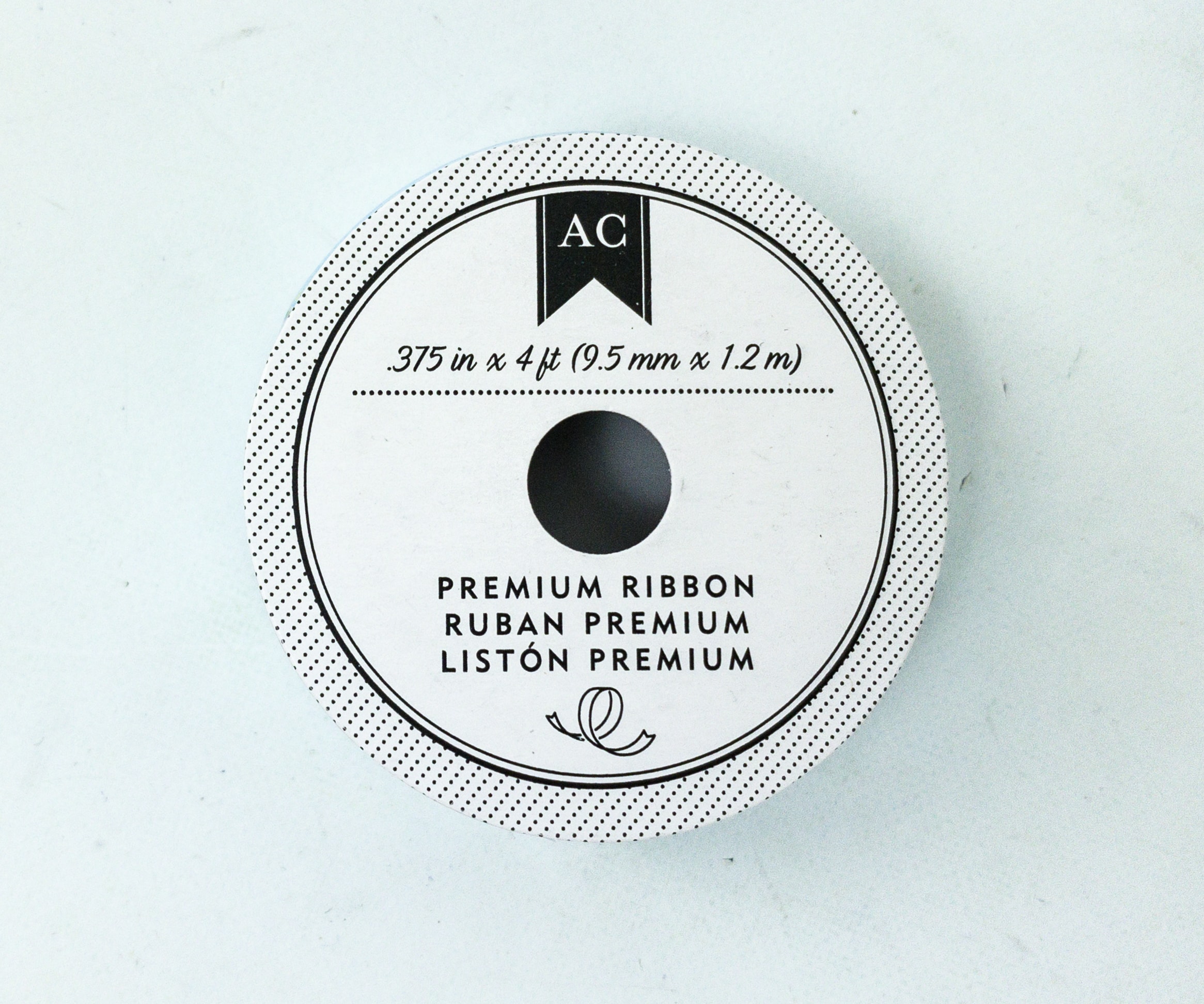 AC Premium Ribbon. Of course, the stationery box won't be complete without some beautiful ribbons!

For this one, my blue roll is composed of the word "thanks" and some flowers!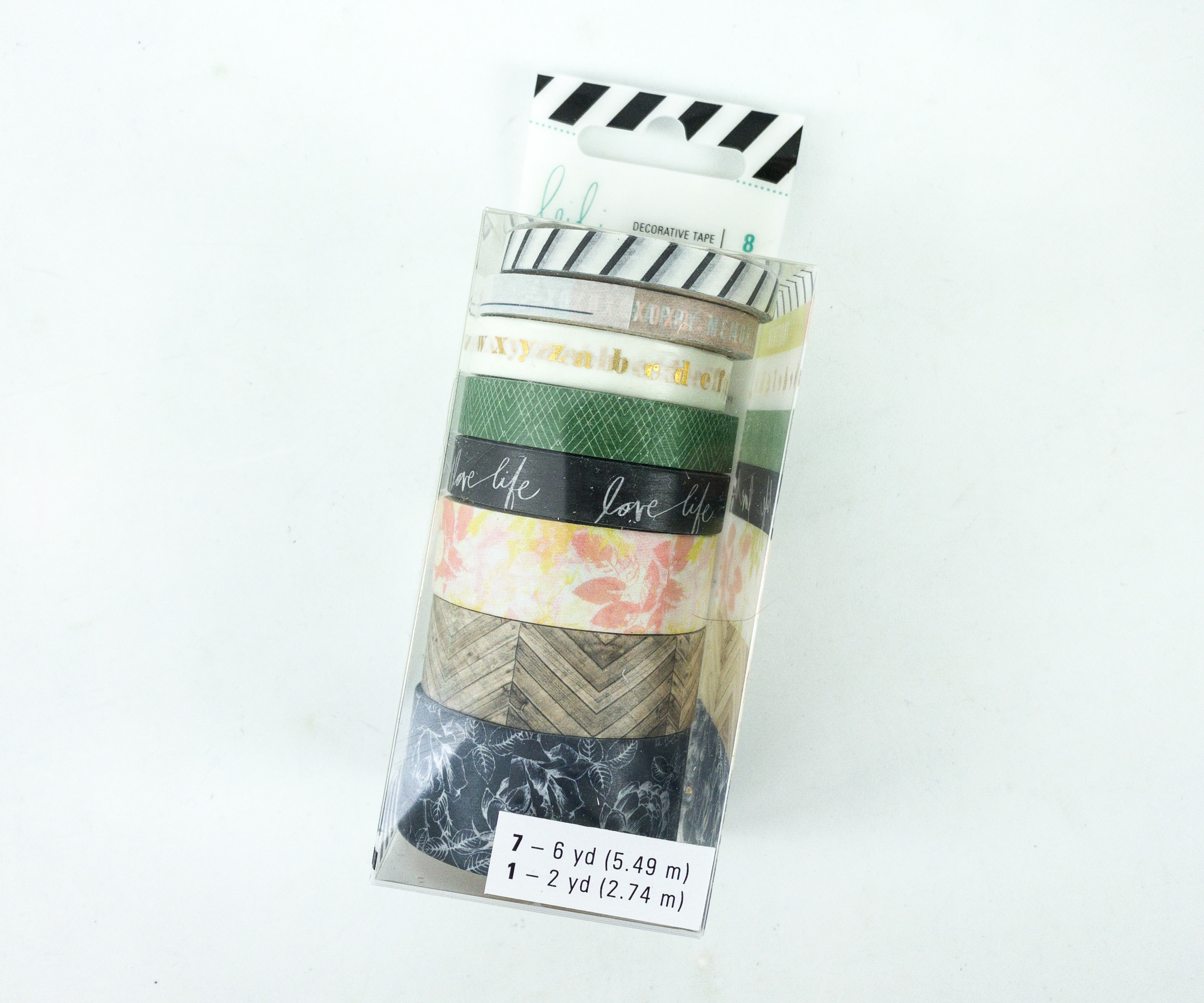 Heidi Swapp Decorative Tape – SIMILAR ($5) Another amazing inclusion that I always find in this box is a set of decorative tapes! This one is made by Heidi Swapp!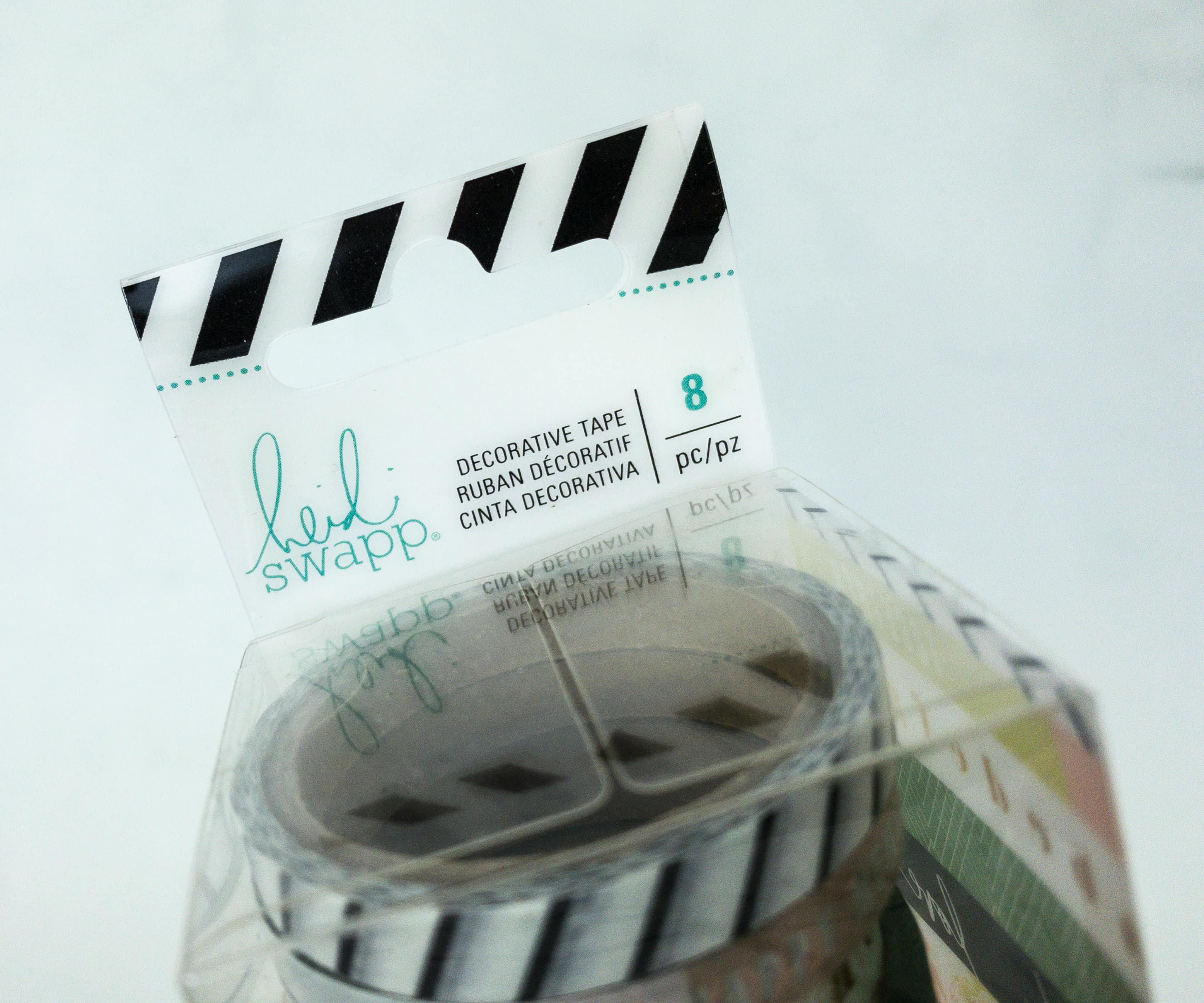 The package contains 8 rolls of tapes.
The tapes came in different designs, some are wider than the others. I love the "love life" one, and there's one where I can include the dates of some happy memories. They'll make journaling and scrapbooking easier and fun! Some of the patterns also are unique and you can't find them anywhere else.
Busy Bee Stationery makes it easier for me to decorate and beautify some of my projects, and my personal journal! I love the hologram pouch, it's pretty and can contain a lot of my tools and stationery stuff! The memory planner inclusions are also lovely, as well as the decorative ribbons and tapes. Thanksgiving is nearing, and these will also help me in making thank you cards or notes. If you love stationery items and you're into scrapbooking and journal-making, this is a must-try box that will definitely send you supplies to make your projects more awesome!
Have you tried Busy Bee Stationery? What did you think of this month's box?