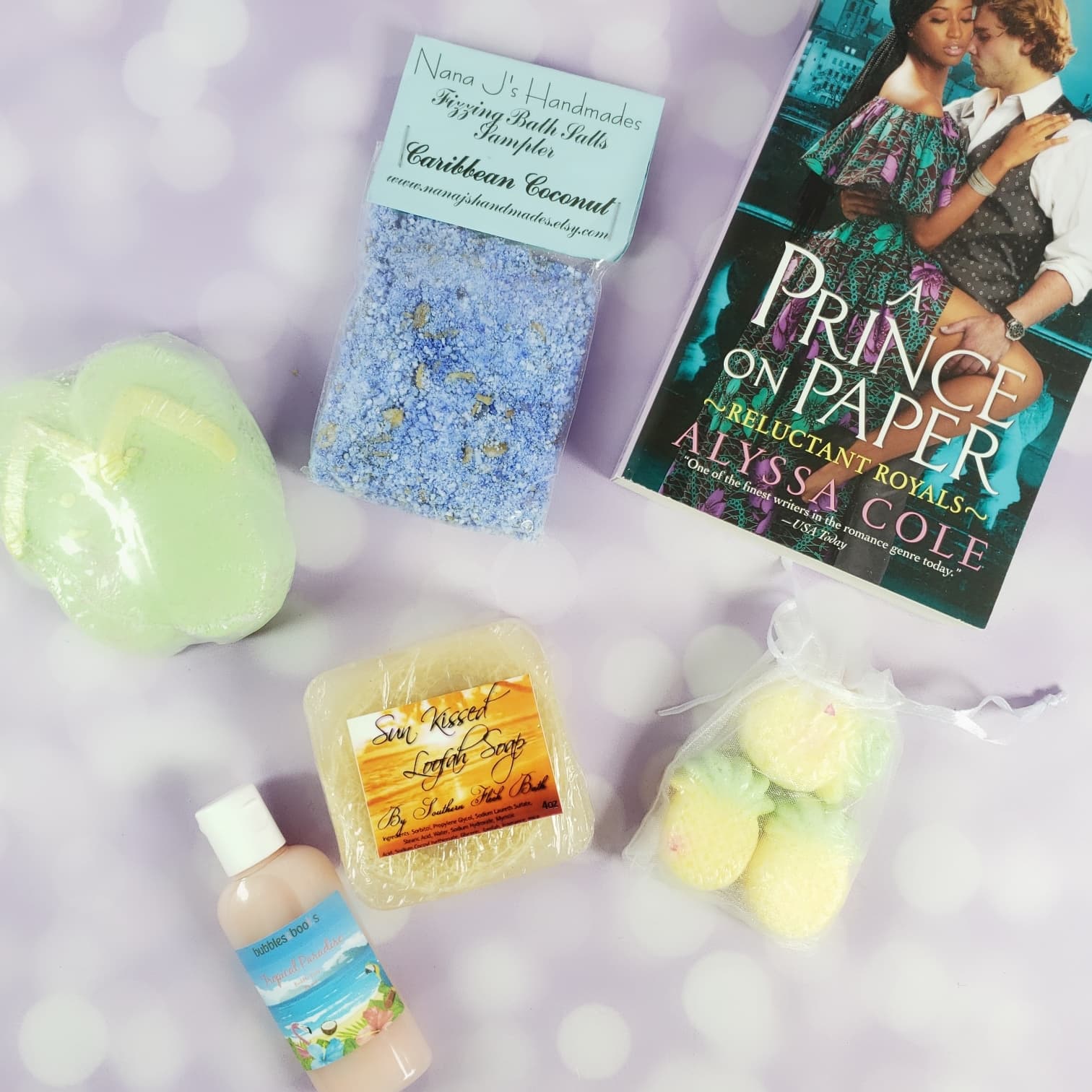 Bubbles & Books has a Black Friday deal!
Save 25% for Black Friday! Use coupon code BF25 at checkout. Ends 11/30.
Check out all our Bubbles & Books reviews to find out more about this subscription box!
Bubbles & Books is a monthly subscription that sends a romance book and items to help you relax in your tub after a long day doing whatever you do. Need a break from the hectic workday? Step inside your bath/spa. Wrangling little ones under your feet? Time for a bit of me-time in the tub. What can you expect from this subscription?
Every box contains at least one romance novel, one artisan-crafted soap, and one other book- or bath-related goody. However, the majority of our boxes contain more than this!

Visit Bubbles & Books to get this deal!