Bookroo offers book subscriptions for budding readers! There are 3 children's book clubs for specific age groups: Board Book Club for ages 0-3, Picture Book Club for ages 3-6 and Chapter Book Club for ages 7-10. The retail value of the books you receive will always be above the subscription cost, and the shipping is free!
This is the review of the Board Book Club! It comes with 3 board books, with each one typically composed of 8-14 pages.
DEAL: Get 15% off your first order! Use coupon code HELLOSUB.
There's an info card on top of everything in the box.
Your books will arrive neatly wrapped in gift paper and tied with a bow. It's a lovely touch, and it turns it into an easy gift for a grandparent to pick up!
These are perfect holiday gifts!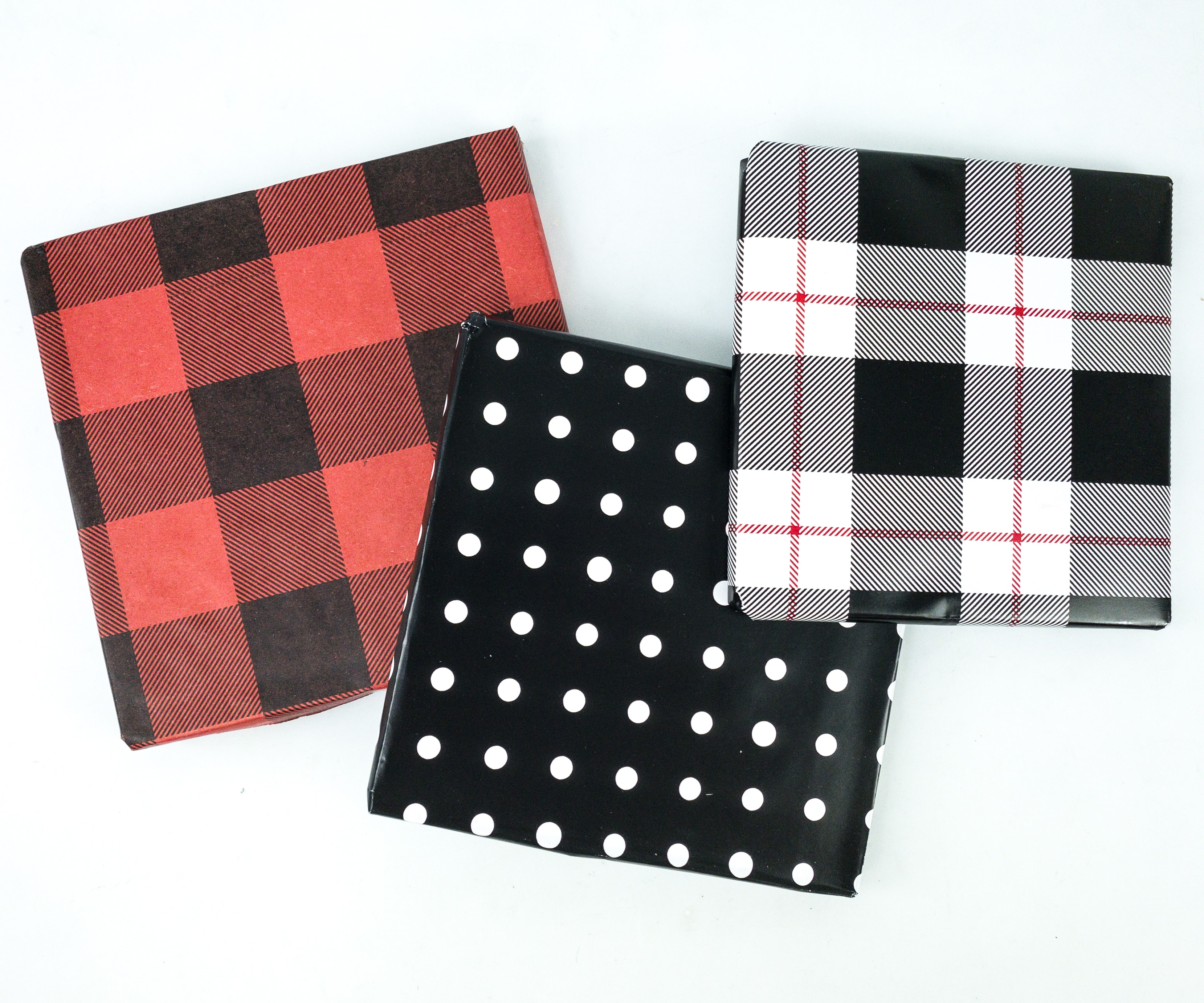 Throw on a card and bow, and they would be presentable for any gift-giving occasion. The paper is also premium wrapping paper, so the books are both pretty and well protected. The care with which the books were packed tells me the curator has a great love and respect for books.
The information card gives you a brief description of the books included in this box.
At the back, there is a guide for parents.
Everything in this month's box!
The gift wrap definitely made us feel the upcoming Holidays!
Ship by Chris Demarest ($6.99)
Ship sails, tug beside.
Salt air. Early tide.

Take a voyage on the high seas in this rhyming board book from Chris Demarest. Perfect for little ones ready to set sail. Check out Demarest's other transportation board books, Bus, Plane, and Train, for more on-the-go charm!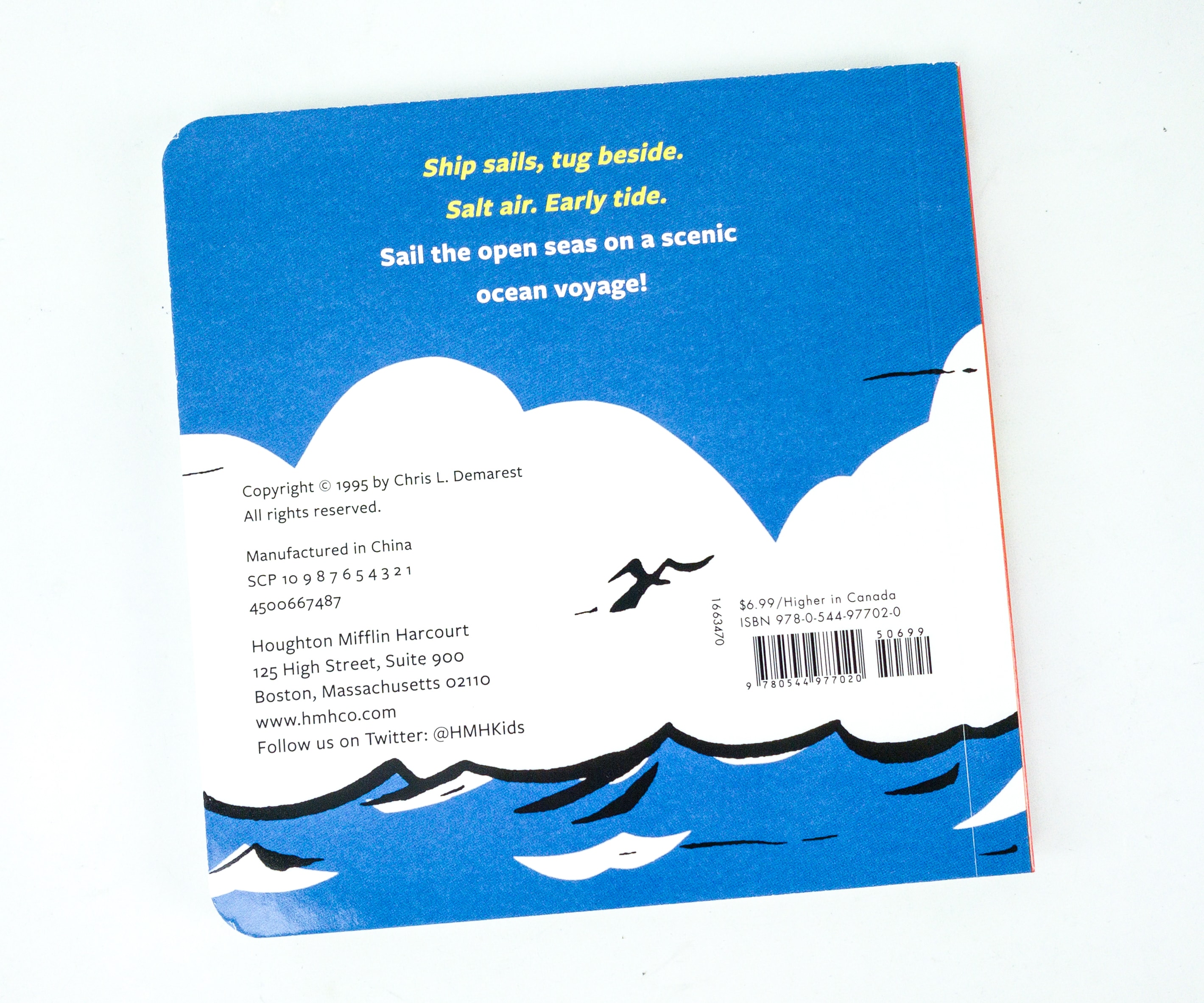 The board book is perfect for the little ones who love to explore the vast sky and seas!
It has rhyming texts, and they're perfect for read-aloud or for kids who are practicing to read simple sentences.
The pictures are colorful and amazing as well! The sea is really inviting and we can't wait to visit the beach after reading this book!
The next book is wrapped in a cute black and white polka dots!
Animal Learning Library: Hungry Animals by Anna Lang ($4.88)
These four little books with their rounded edges are perfect for introducing younger children to the world of animals. Anna Lang is an illustrator who is both delicate and funny and whose characterizations of the various animals are ironic and captivating. Turning the pages of these books, children will learn about the biggest and smallest animals, what they like to eat, what noises they make when they want to be heard and where they like to hide when they want to get away from danger or simply to relax. Children can page through the books on their own or with the help of their parents or older children to learn new words.
The book will provide information to curious kids about what animals eat!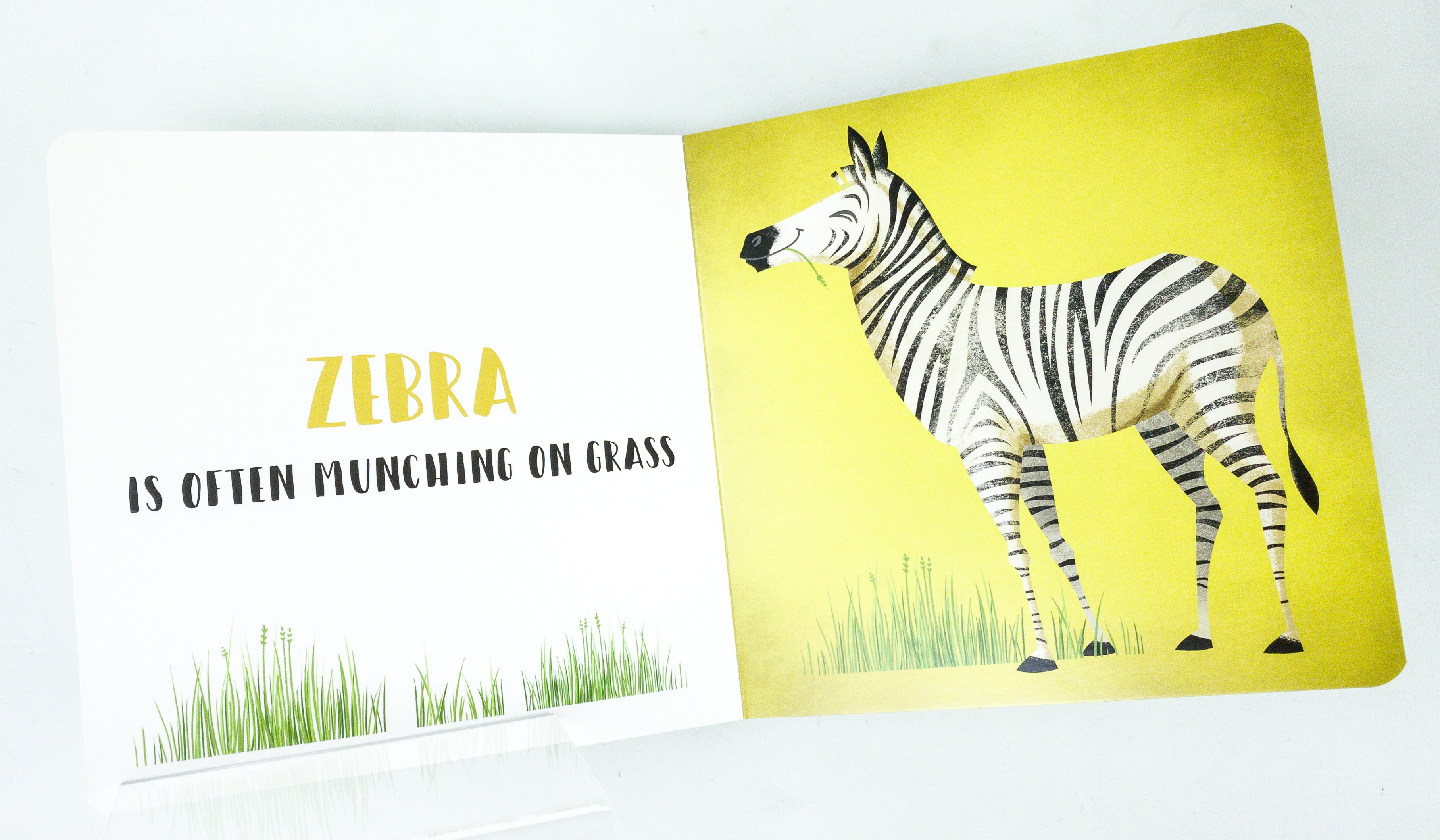 The page on the left features the animal name and what they eat, and the page on the right is the illustration. Here's a sample, a zebra which is known to be munching on grass often!
Of course, from their name, anteaters eat ants and other insects. This book is really educational and the kids are even awed with what they found out about certain animals!
The next book has a nice black and red checkered wrap!
Too Many Carrots by Katy Hudson ($7.18)
The bestselling picture book that Publisher's Weekly calls "simultaneously sassy and sweet." Rabbit loves carrots and that's a big problem! In this phenomenal bestseller, Rabbit loves carrots a little too much. In fact, his carrots are crowding him out of his cozy burrow. When his friends offer to help, they're just asking for trouble, a lot of trouble! This charming and lovingly illustrated children's book, by acclaimed author Katy Hudson (A Loud Winter's Nap and Bear and Duck), shows how friendships get us over the rough spots in life, even if the going gets a little bumpy. Too Many Carrots is the perfect springtime, Eastertime, and anytime gift.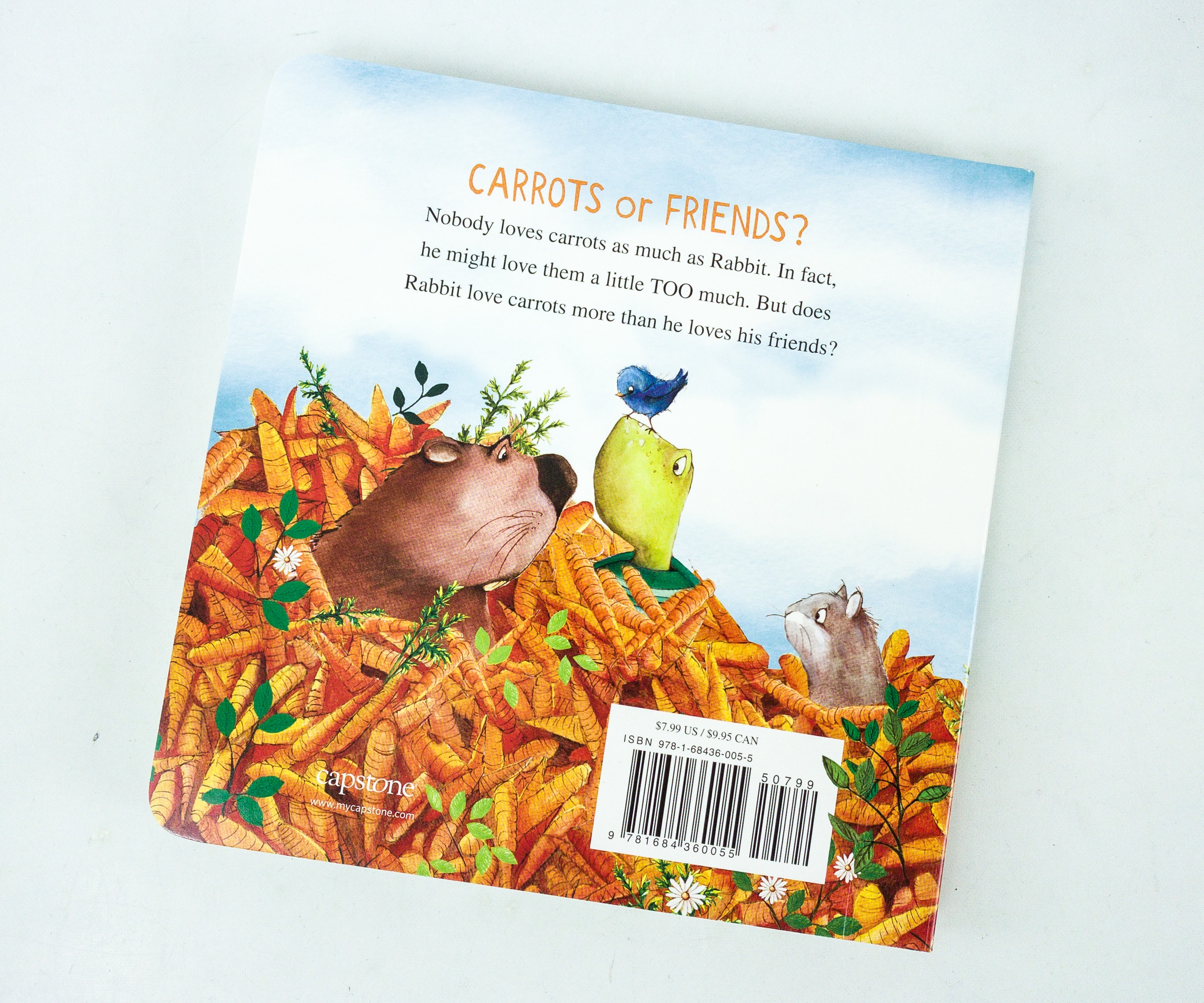 It's the story about a rabbit and its dilemma on what it loves most: carrots or friends?
He loves carrots too much his house is even filled with tons of it. The illustrations are pretty detailed and we're loving them!
Because his house is filled with carrots, he needed a place to sleep in, and that's when he asked help from his friends. The kids learned that "a friend in need, is a friend indeed"!
The books are all charming and my kids definitely love each and one of them. Their favorite is the book Too Many Carrots as they learned about the importance of friendship. The book about what animals eat is really interesting too. They are all fun to read, and they are perfect gifts for kids! As we unwrap each book, the kids felt like it's already Christmas! We're looking forward to more amazing picture books and stories from this subscription!
What do you think of this month's book selections?