Wicksly is a monthly candle subscription whose motto is "Life's too short to not burn the good candle". Wicksly curates a luxury soy, hand-poured candle, specifically crafted for that month. Every candle is skillfully scented with the finest fragrance oils. The candles are delicately handmade with love in the USA and represent "simple perfection worthy of your home." What types of scents might you receive?
Each scent is suited to the month in which we send the candle to you. Think clean fresh scents in spring, breezy garden scents in the summer, spicy autumnal scents in the fall and warmth and cosiness in the winter.
Everything in the box!
Presentation is clean and simple with this box. My candle was shipped in a plain white box and I found the candle wrapped in Wicksly branded paper.
I love it when a candle comes with a box of matches, such an simple touch yet very helpful too.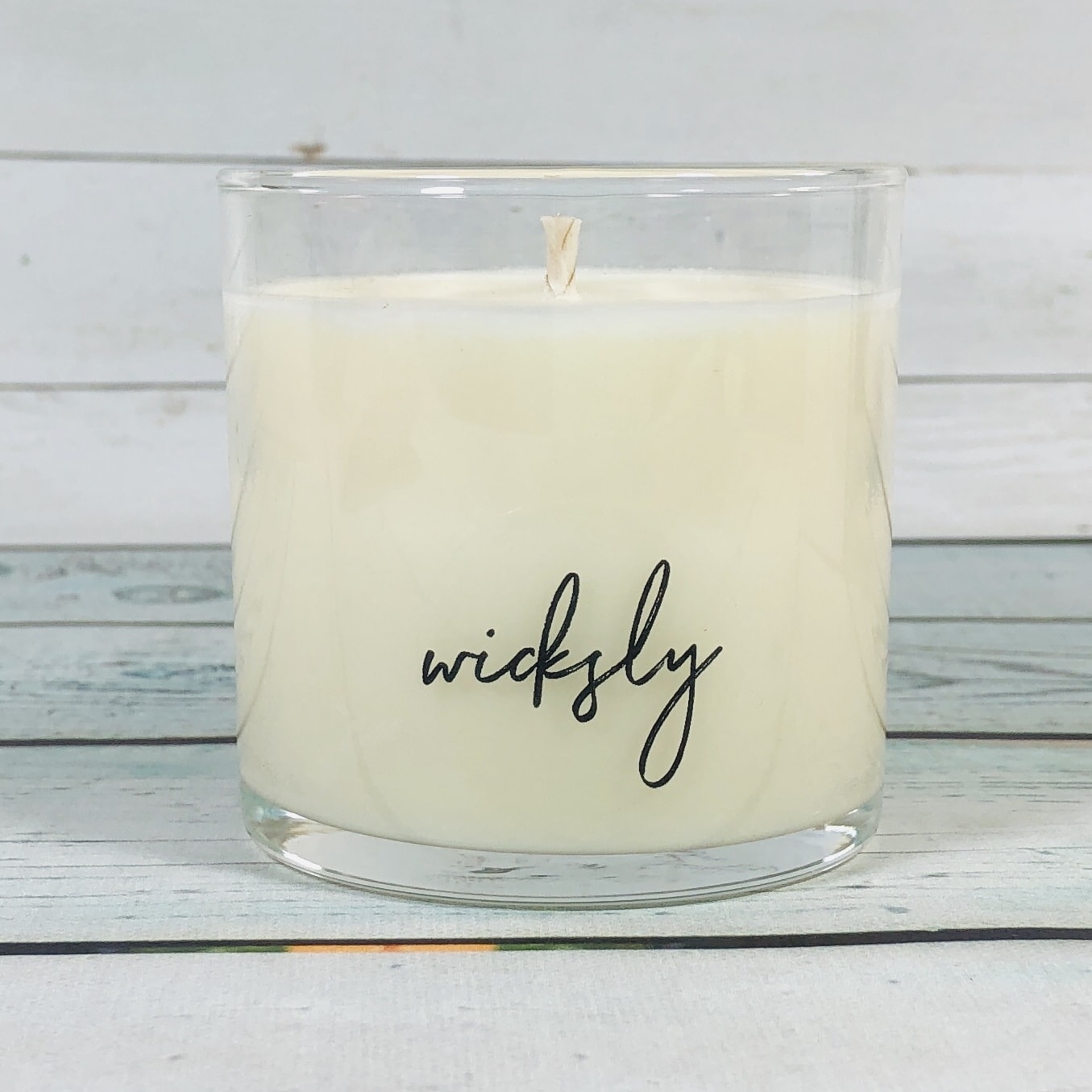 My candle was in a clear glass container and the wax was off white. It goes with pretty much any decorating scheme.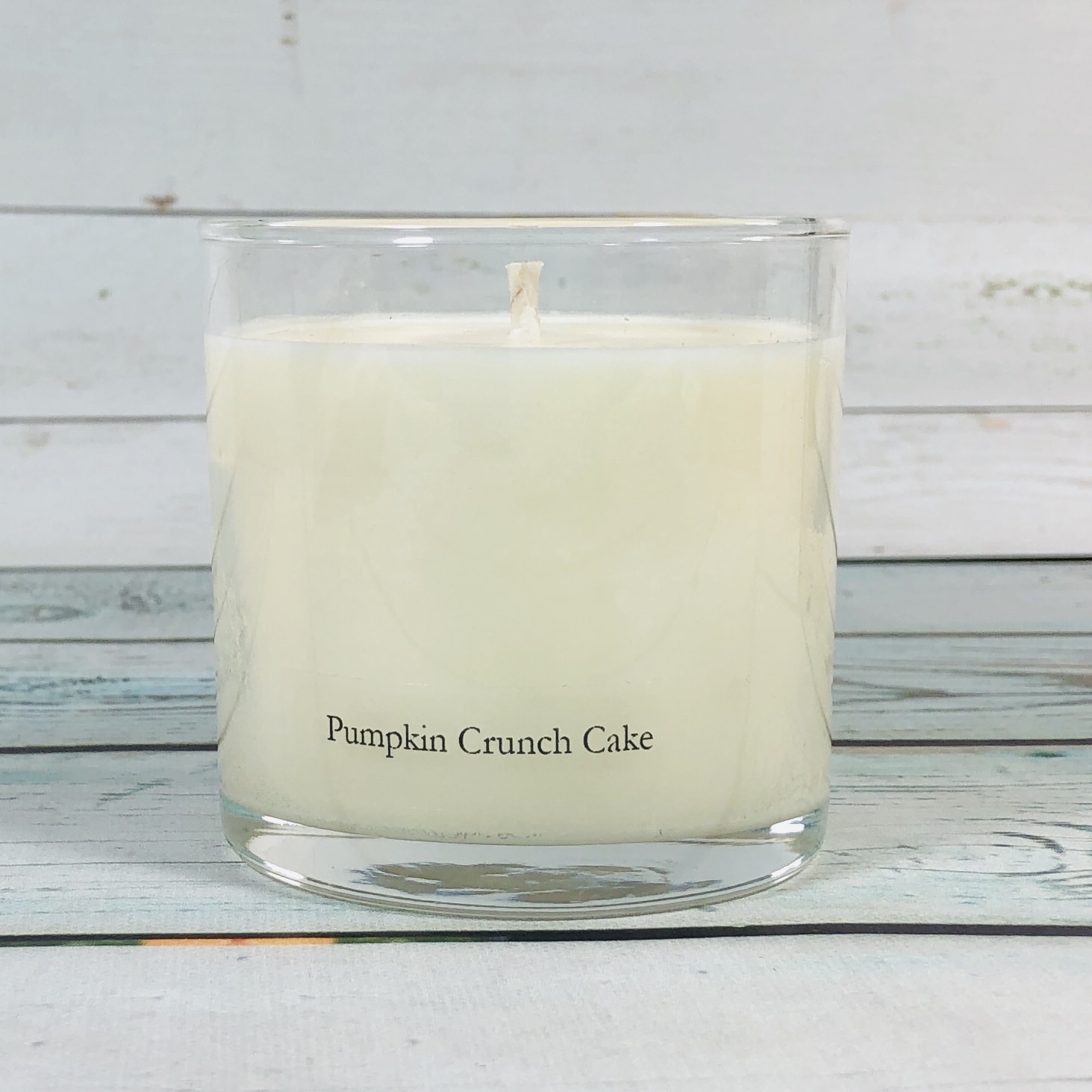 The back of the candle listed the scent, Pumpkin Crunch Cake! You better believe this candle smells as good as it sounds. Scent notes are never listed but this one smells like pumpkin, butter, sugar, and spices and smells scrumptious.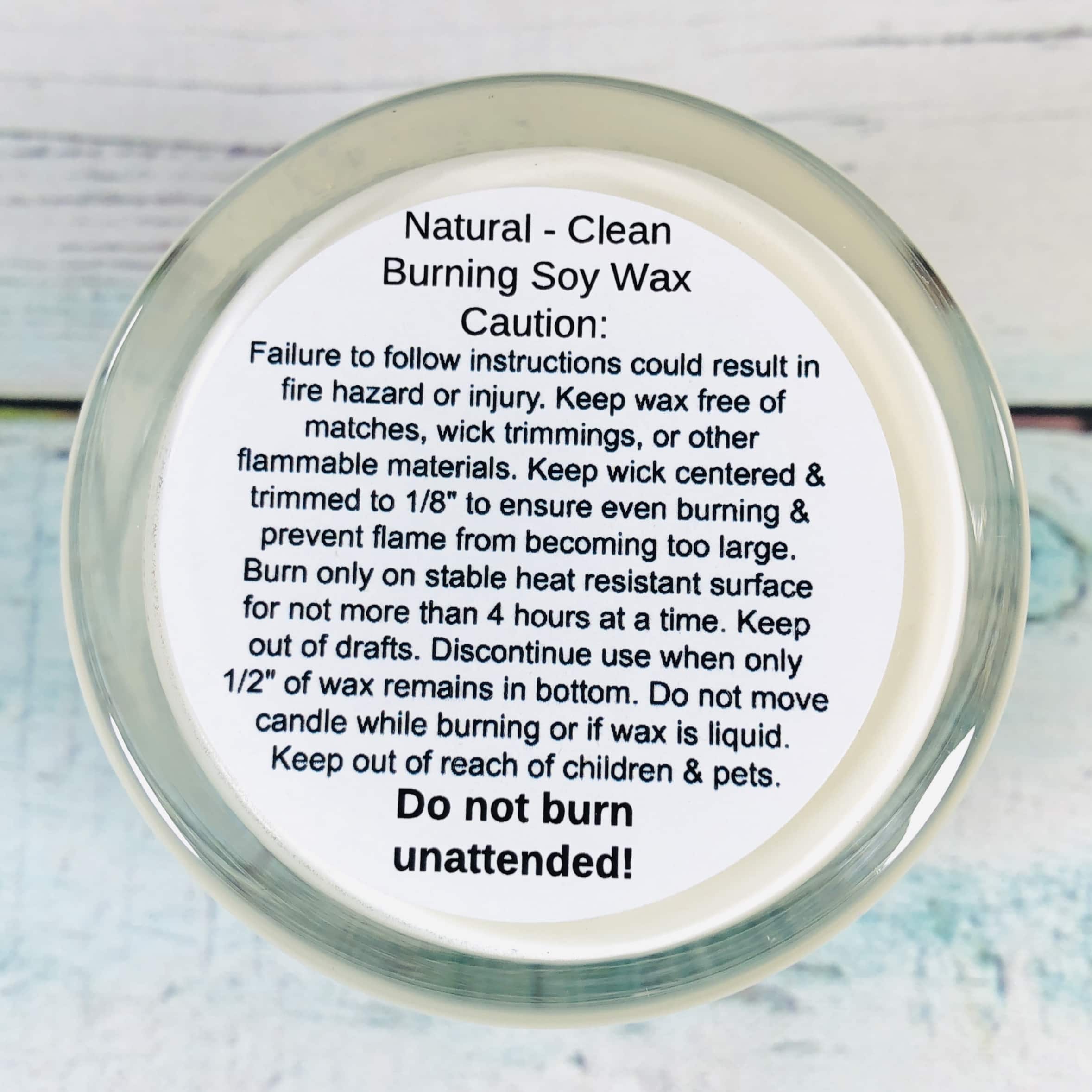 The candles are made of clean burning soy wax.
I love it when fall scented candles show up in my mailbox! The October Wicksly candle came just as the weather turned cooler in my area. The scent was sweet and warm and smelled good both when cold and when burning. Usually I can't smell Wicksly candles from other rooms while burning but I did catch a whiff from the other room with this one. Mostly the scents from Wicksly are polite and not overly strong, and this one was not overwhelming. I love that Wicksly chooses seasonal scents to send!
Are you getting this box too? What scent do you wish Wicksly would send?