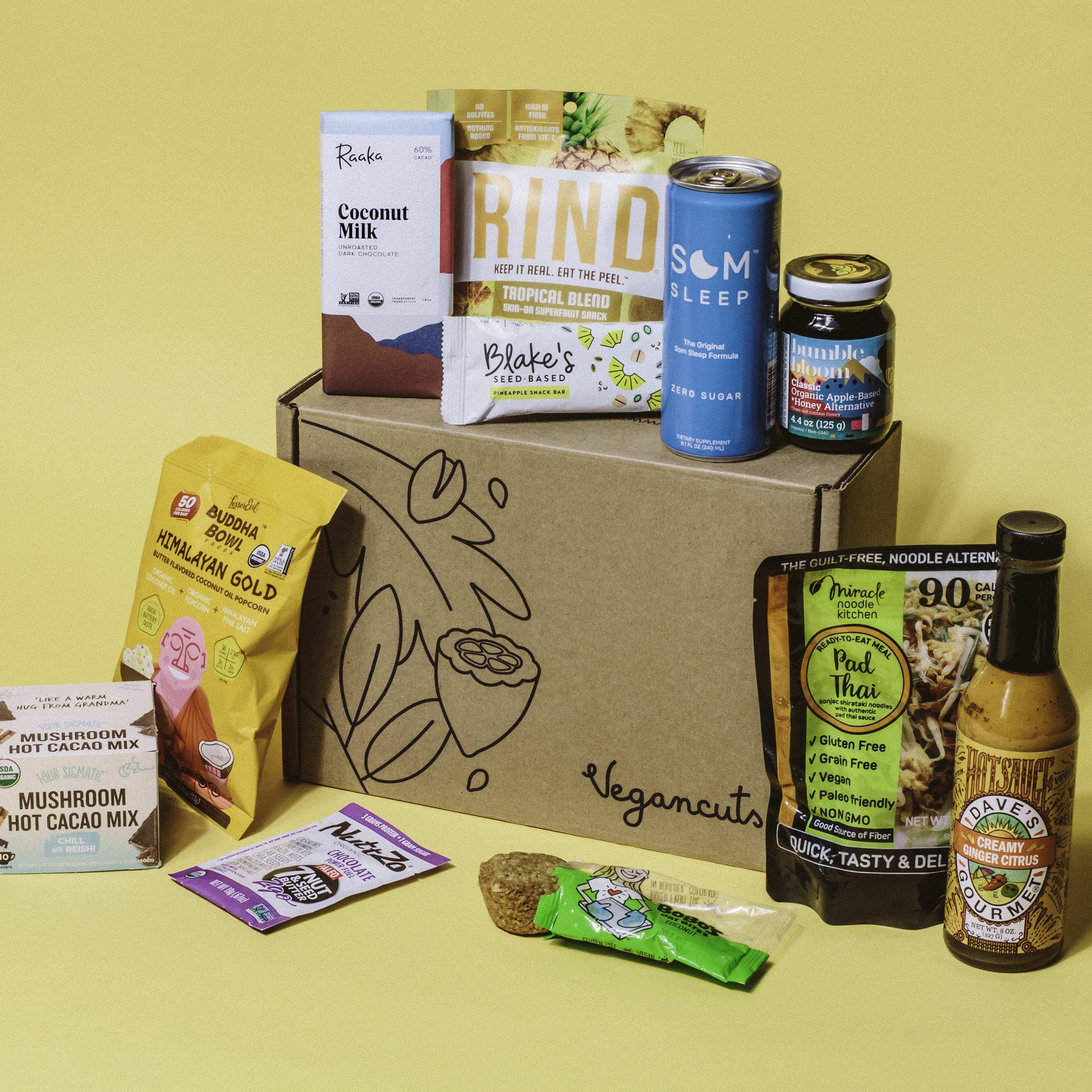 We have the full spoilers for the October 2019 Vegancuts Snack Box!
October's box will warm you up with flavors and spices of the season. Split Nutrition's side-by-side nut butter and fruit spreads are delicious on-the-go snacks. Dr. in the Kitchen Flackers in a full-size 4-serving pack are coming your way for snacking with friends. And for that sweet tooth, Crazy Go Nuts Oatmeal Cookie-flavored walnuts will knock your socks off. I am sending you 8 more delicious items. Happy Fall! This month the Vegancuts Snack Box will support the Blackberry Creek Animal Farm Sanctuary: https://www.blackberrycreek.org
DEAL: Use the coupon code hellosub to get $5 off your first box on any Vegancuts subscription!   It can only be used once per customer, but it can be used on multiple subscriptions at once so long as they are in the same transaction
Boxes will include:
Crazy Go Nuts Oatmeal Cookie Walnuts
Miracle Tree Turmeric Tea Box – 25 ct.
Foods Alive Nutritional Yeast
Teeccino Pumpkin Spice & Snickerdoodle Tea bags
Dr. In The Kitchen Black Sesame & Black Pepper Flackers
Metaball Energy Bites one of either Apple Cinnamon OR Berry Cobbler OR Chocolate Brownie
TEAONIC MOJO Shots Immunity or Liver
Rickaroons Coconut Energy Bar one of either Peanut Butter Protein OR Megaroon
Bubba's Fine Foods Grand Garlic Parm Kettle Cooked 'Nana Chips
Ekoa Dried Mango Fruit Bar
Split Nutrition one of either Cashew Butter & Sour Cherry OR Almond Butter & Strawberry OR Peanut Butter & Blueberry
LesserEvil Himalayan Salt & Apple Cider Vinegar Puffs
Earlier spoilers: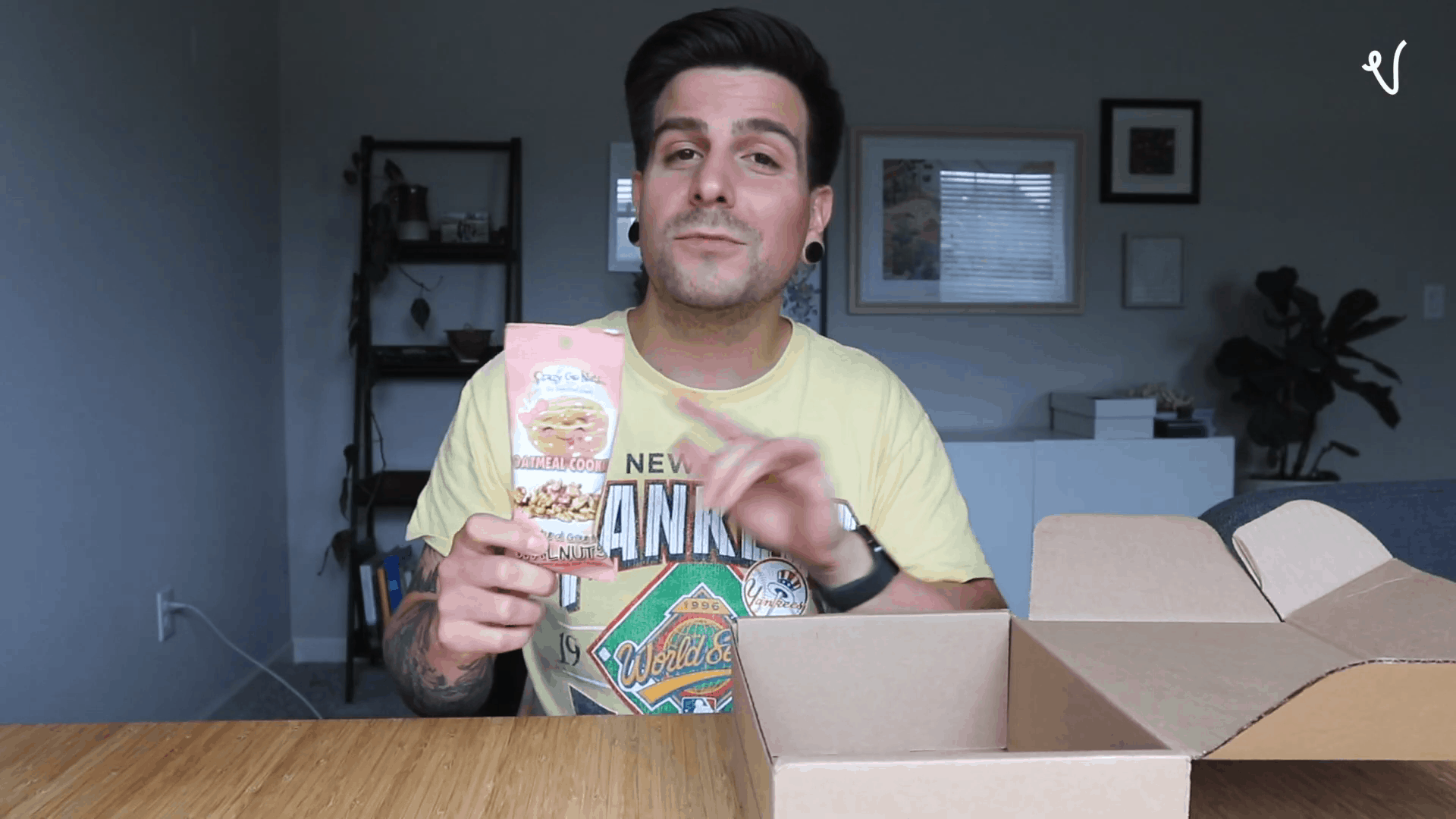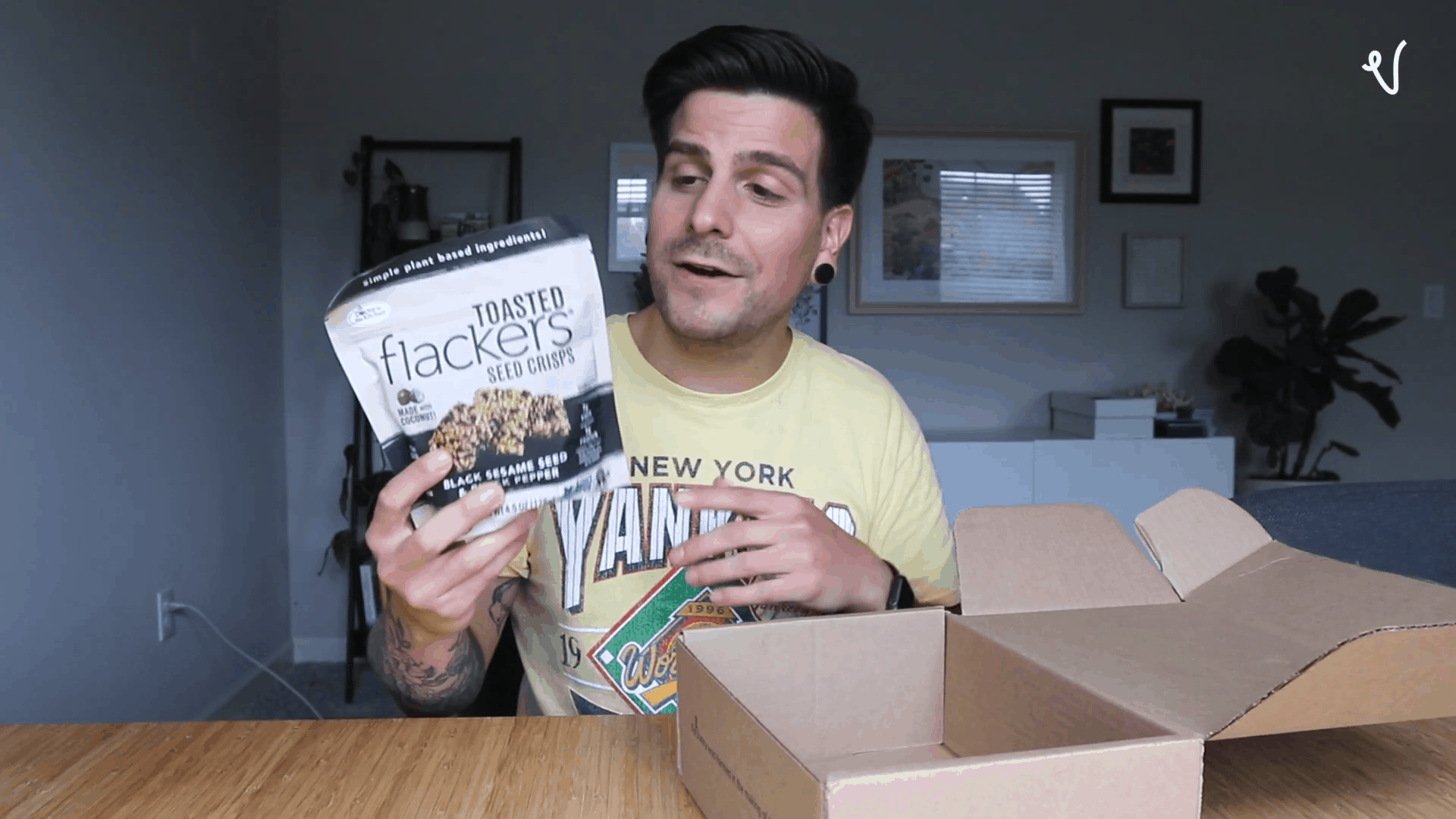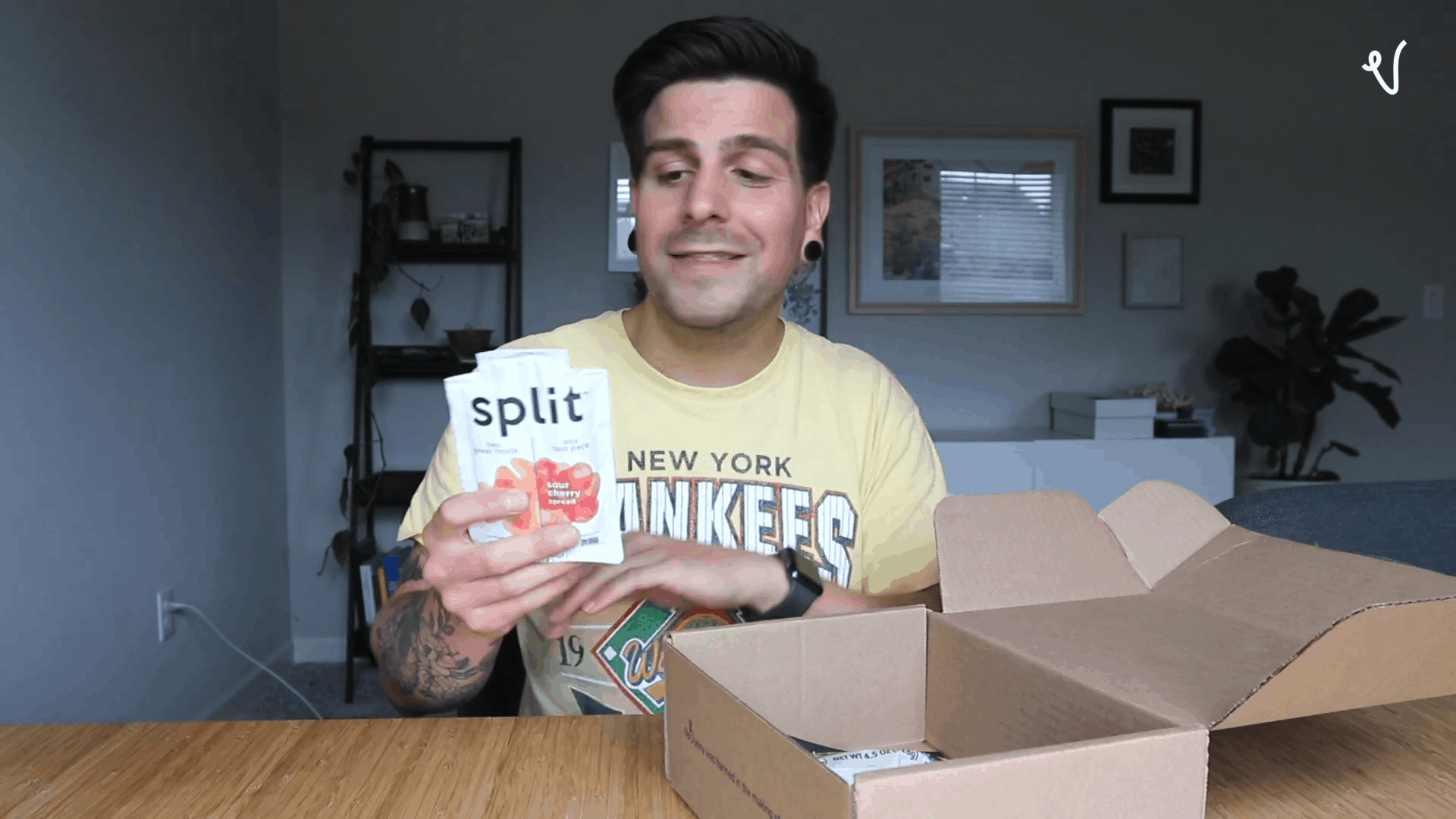 What do you think of this month's Vegancuts Snack Box Spoilers?