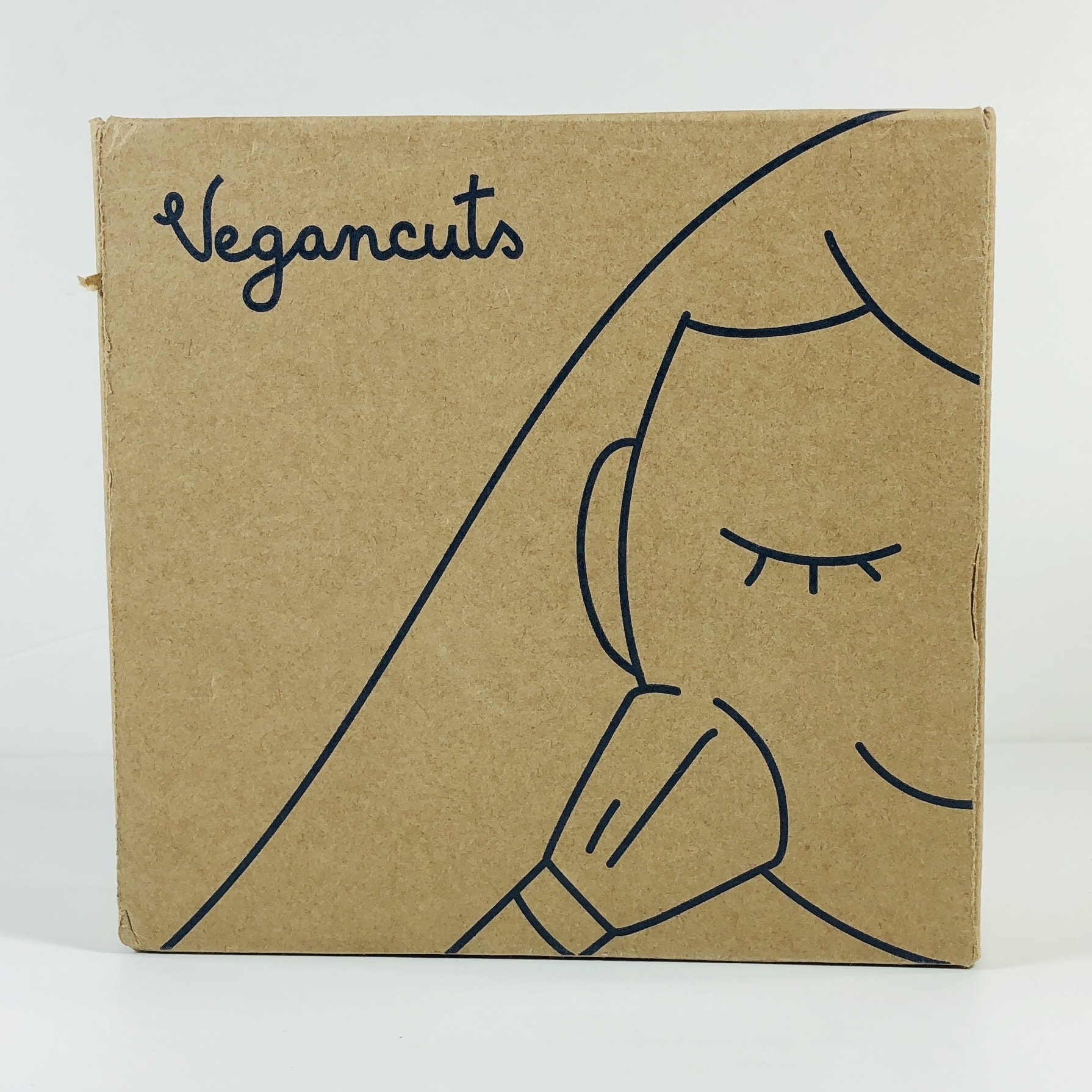 Vegancuts Beauty Box is a monthly beauty subscription service that sends 4 or more items ranging from unique cosmetics to luxurious skincare. Best of all, they are 100% cruelty-free and vegan, plus most items are natural and non-toxic! Monthly recurring shipments are $22.95 with free shipping in the USA (there is an additional charge for other countries). This sub is also available in 6 or 12-month terms that do not renew but that do earn you a discount.
Each month you'll receive a delivery of 4 or more new deluxe or full-size products, from unique cosmetics to luxurious skin care, that treat your outside as good as you treat your inside.
DEAL: Use the coupon code hellosub to get $5 off your first box on any Vegancuts subscription!   It can only be used once per customer, but it can be used on multiple subscriptions at once so long as they are in the same transaction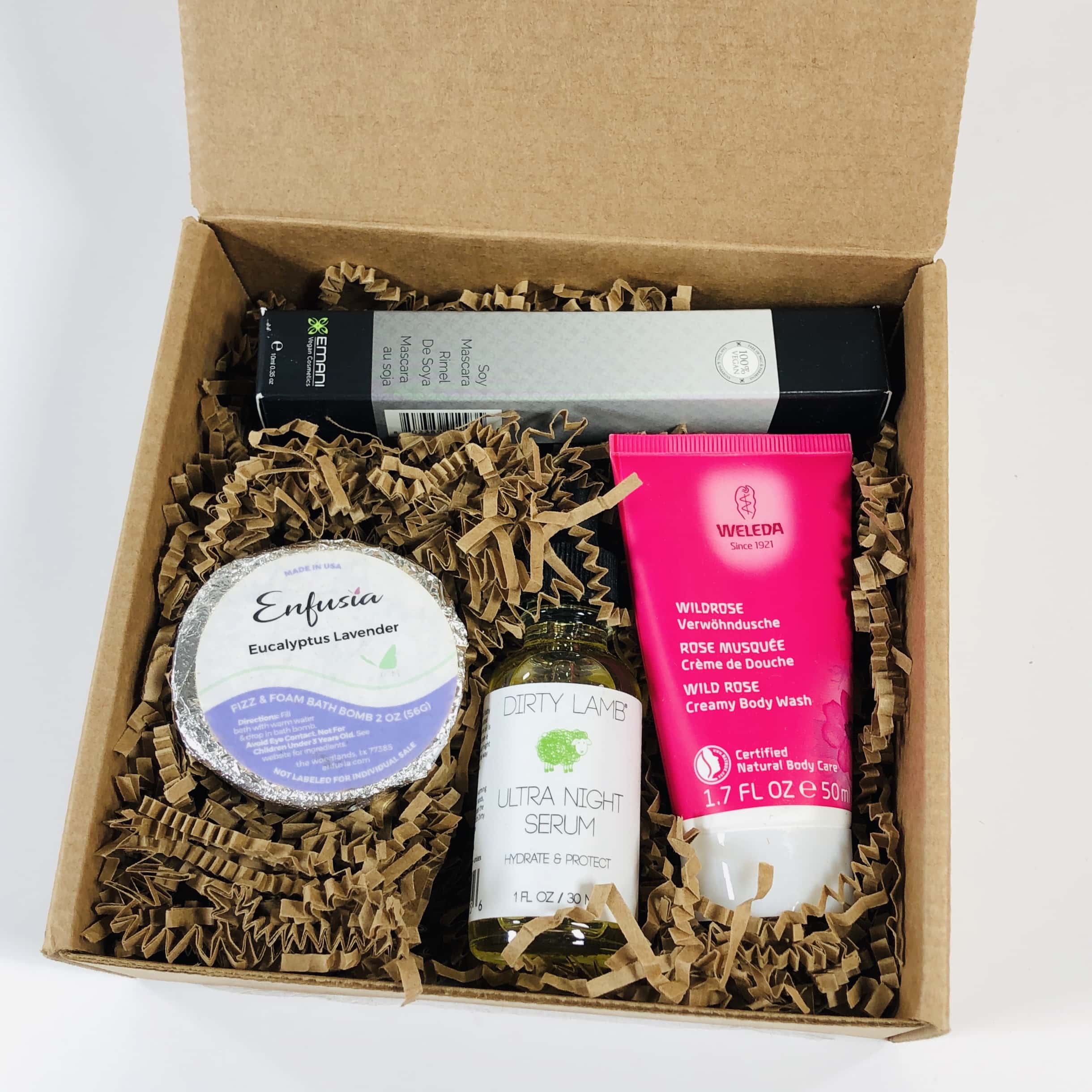 My items were tucked into shredded paper.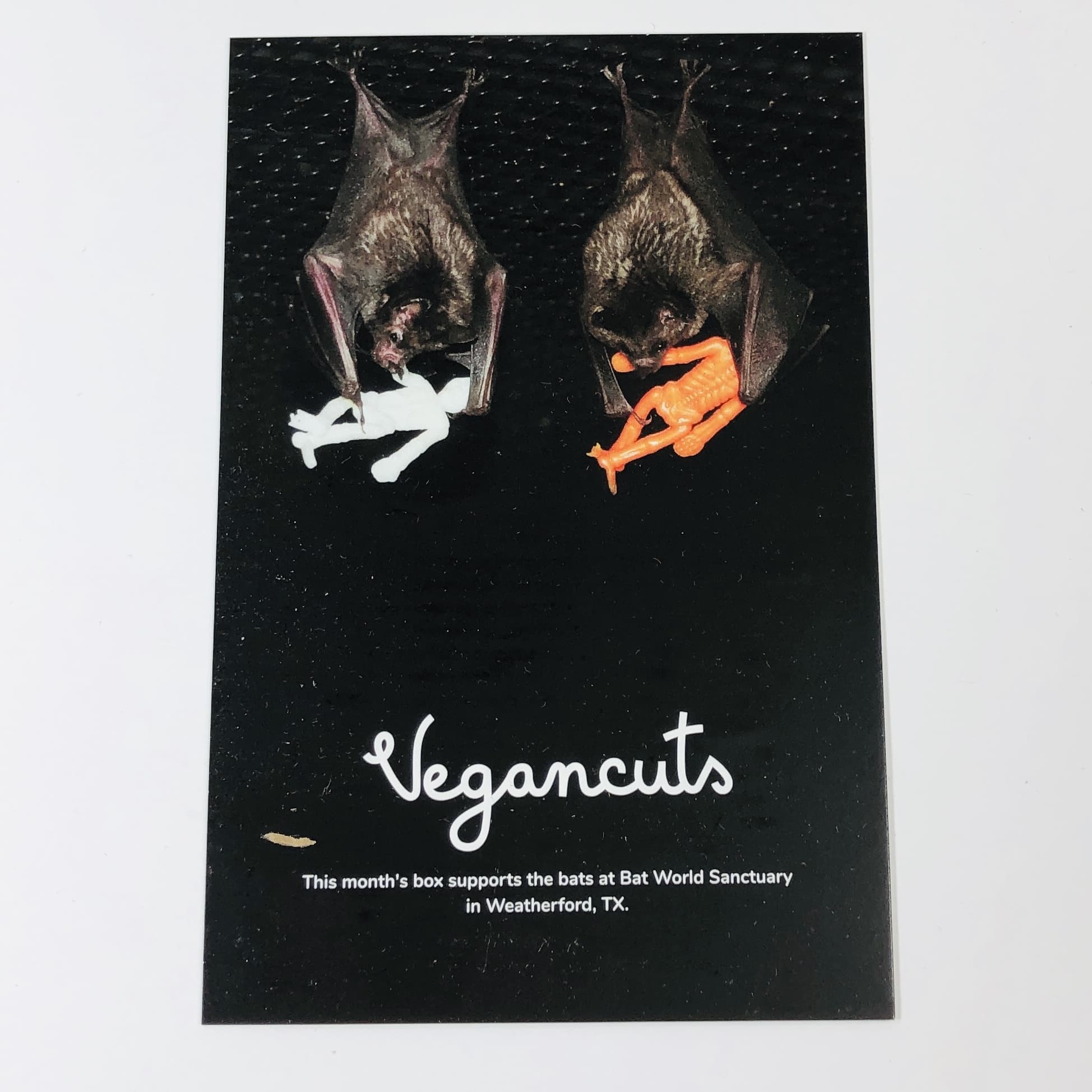 There was a card that says we are supporting Bat World Sanctuary this month! Check out their website, they even have bat cams, so cool!!!
The back of the card lists the items and retail value and brief instructions. The theme for October is Seize the Night! You can find even more info about the products (along with coupon codes) and info on the supported cause on the Vegancuts website.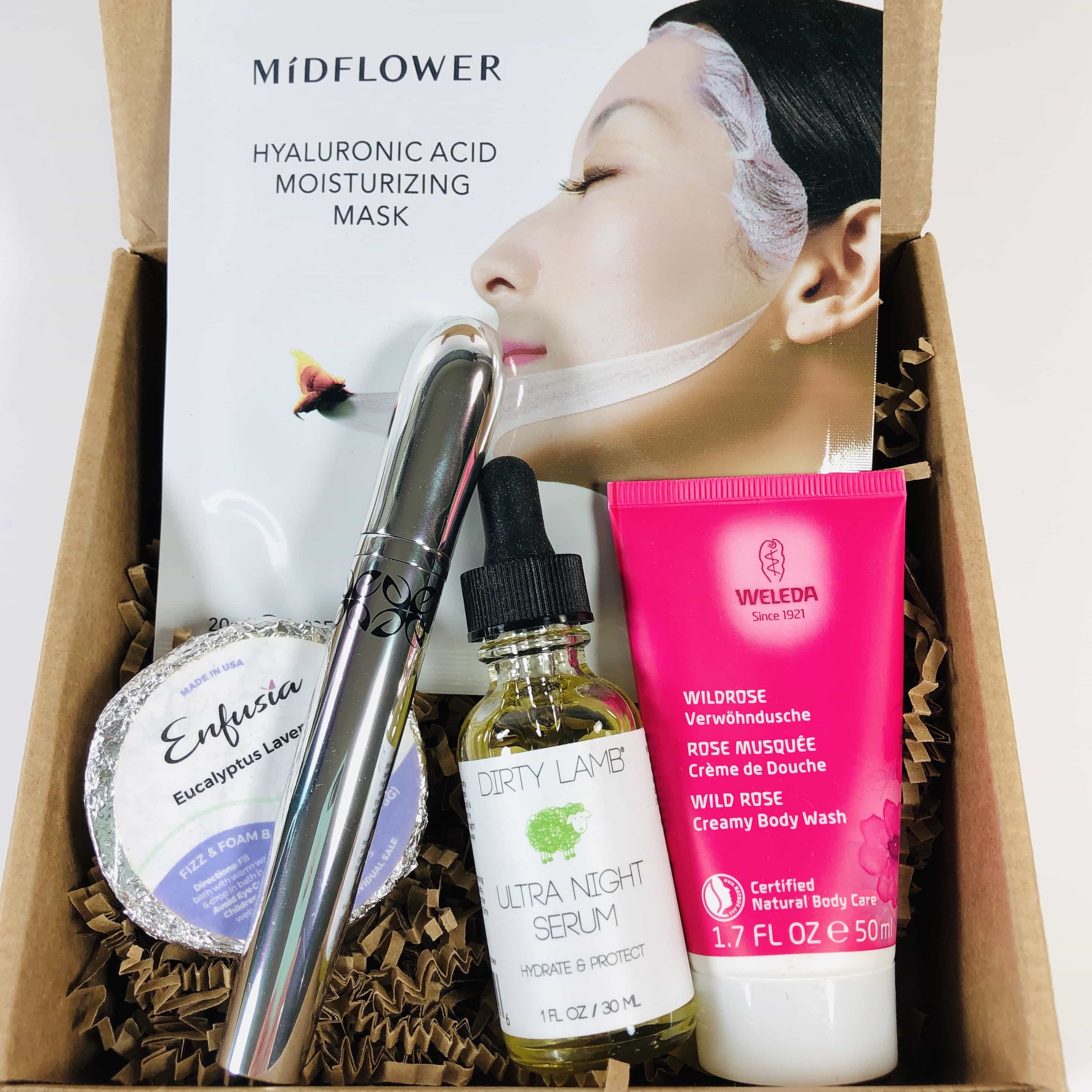 Everything in the box!
Midflower Hyaluronic Acid Moisturizing Mask ($5) is supposed to plump fine lines for up to 24 hours.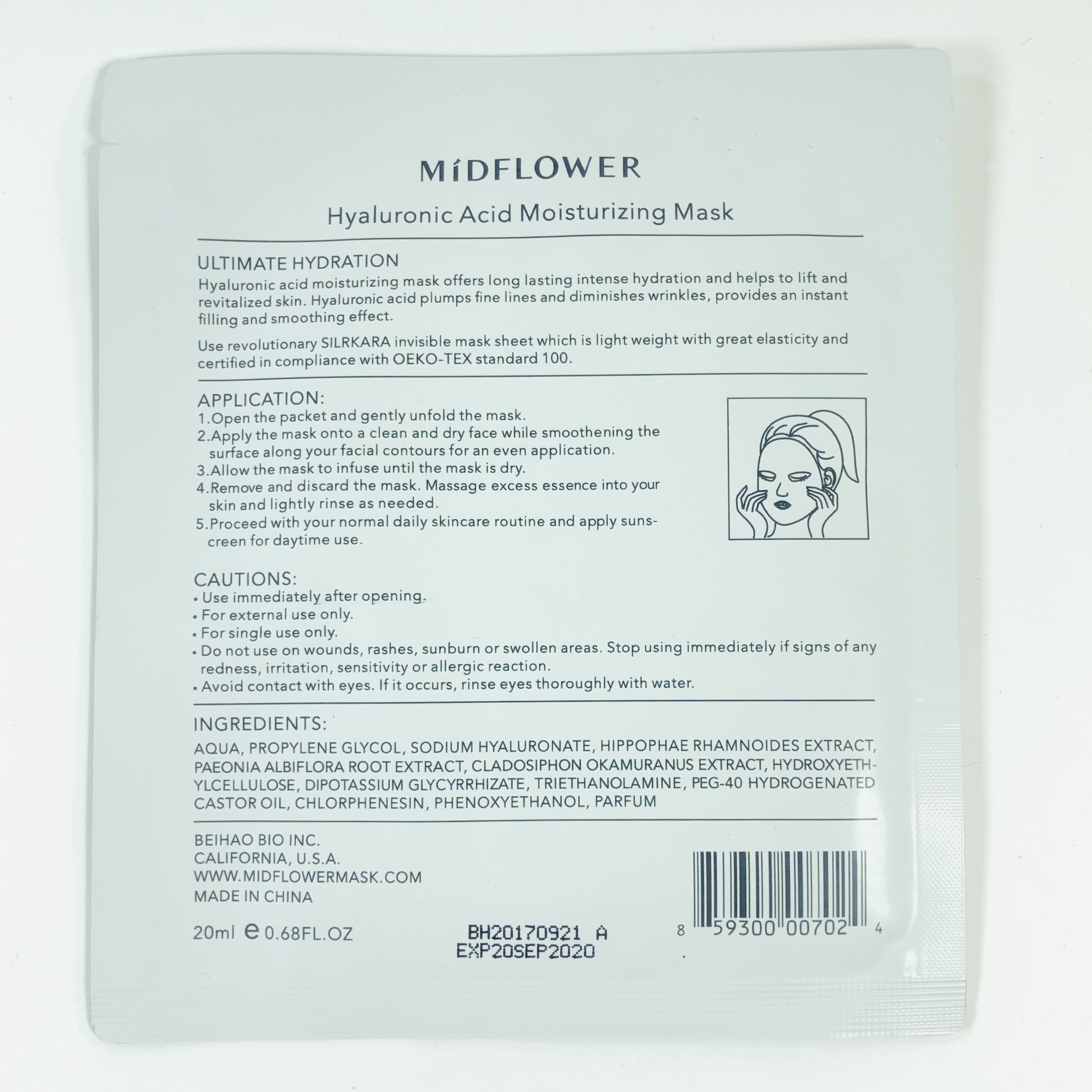 Vegancuts has pledged not to send items with parfum/fragrance, and that is listed as one of the ingredients here, and I can't tell if it is naturally derived or not. I will say this mask had a strong, perfumed scent and I wasn't a fan. You can rub the remaining essence into your skin after removing the mask if you like, but I went ahead and wiped it off. It did leave my skin feeling cool afterwards, and hyaluronic acid helps the skin stay moist.
Enfusia Bath Bomb ($1.75) Turns out this is a small bath bomb, which comes in a sampler set, mainly to let you try several scents at a reasonable price.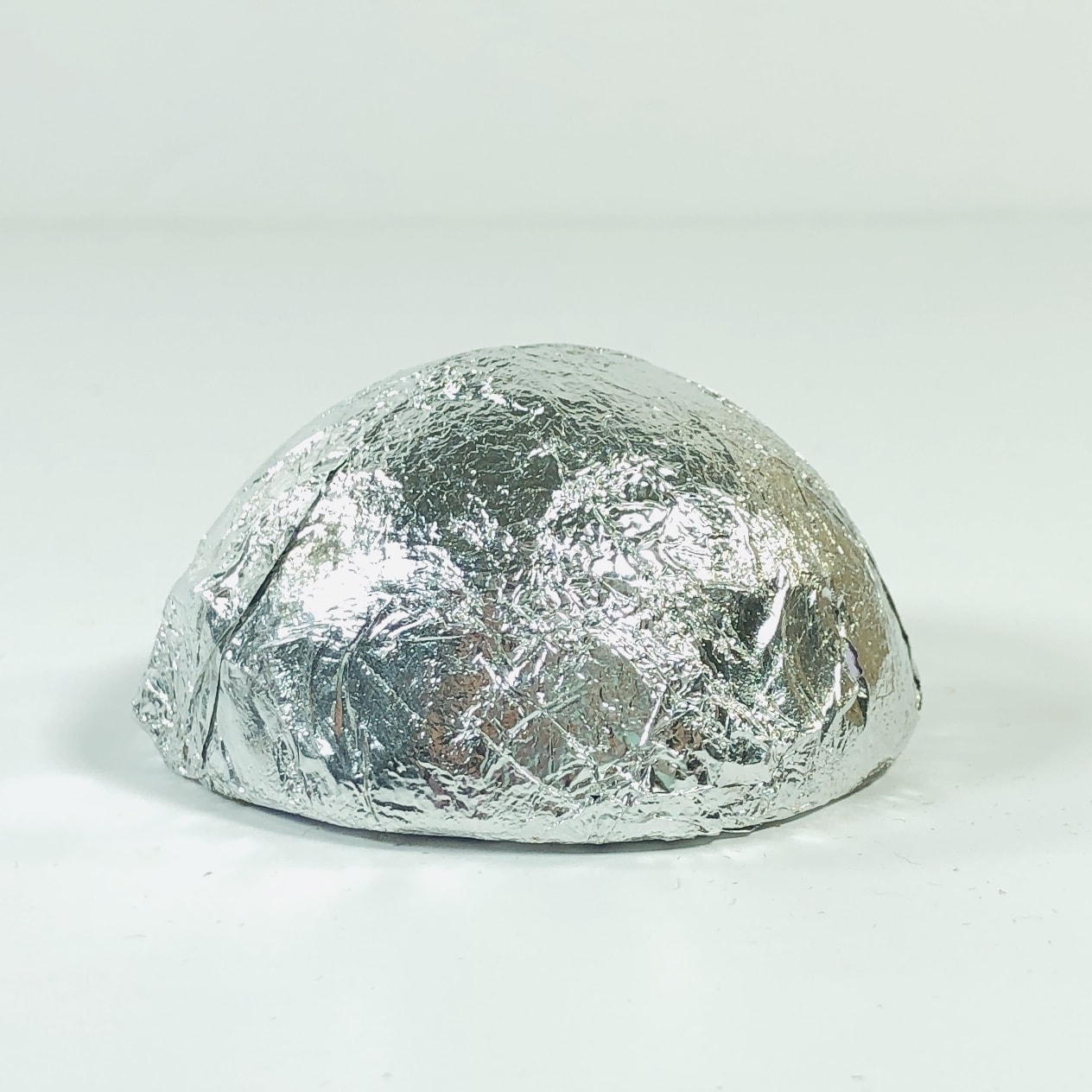 It was still a pretty good size. It is made of baking soda and citric acid, along with fragrance and natural colorants.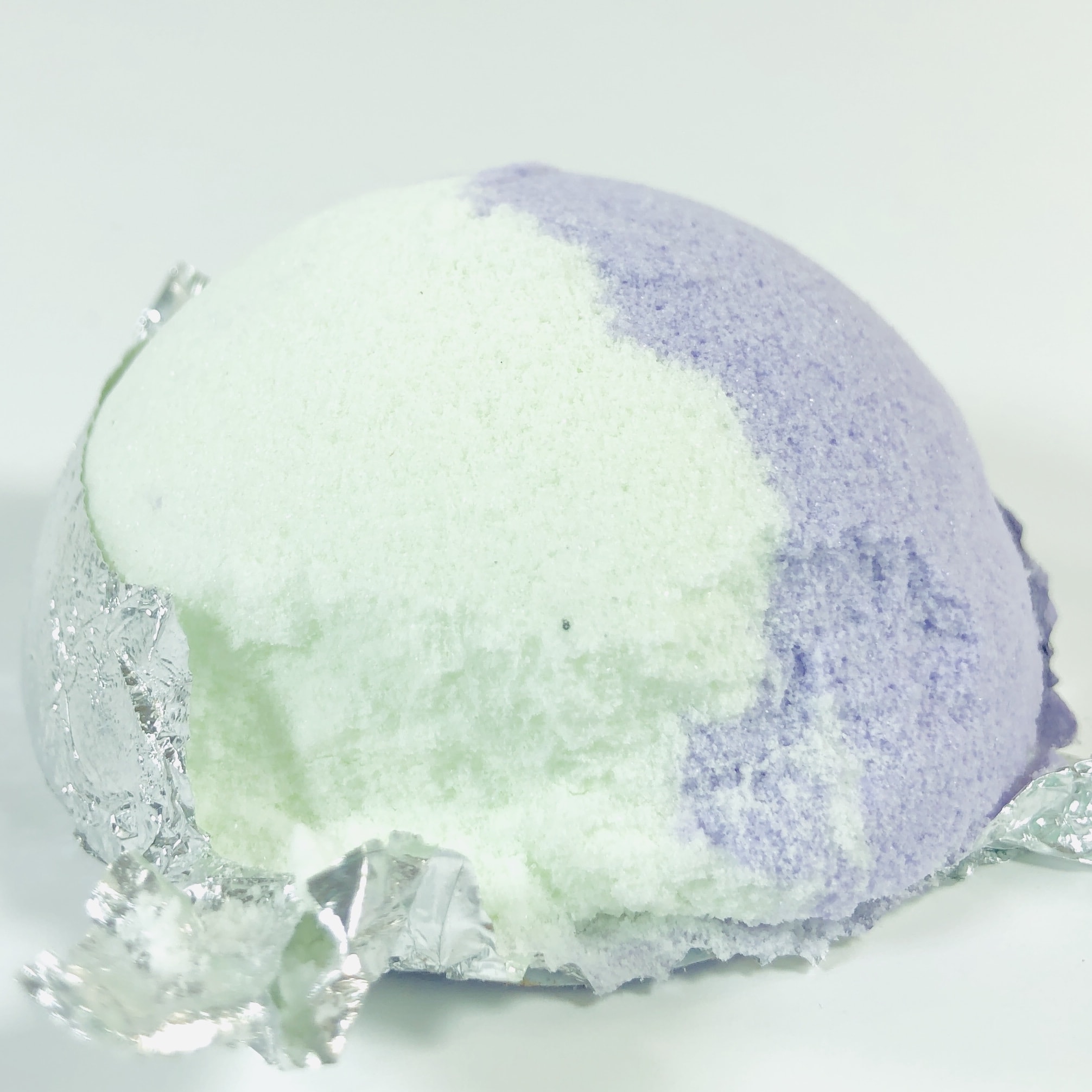 It is light purple and green and just adorable! I actually used it as a shower steamer and it worked well. It fizzed up quickly and lasted my whole shower. I thought it smelled like patchouli but whatever it was it smelled really good!
Dirty Lamb Ultra Night Serum ($52) is a facial oil that is supposed to help keep your face moist overnight.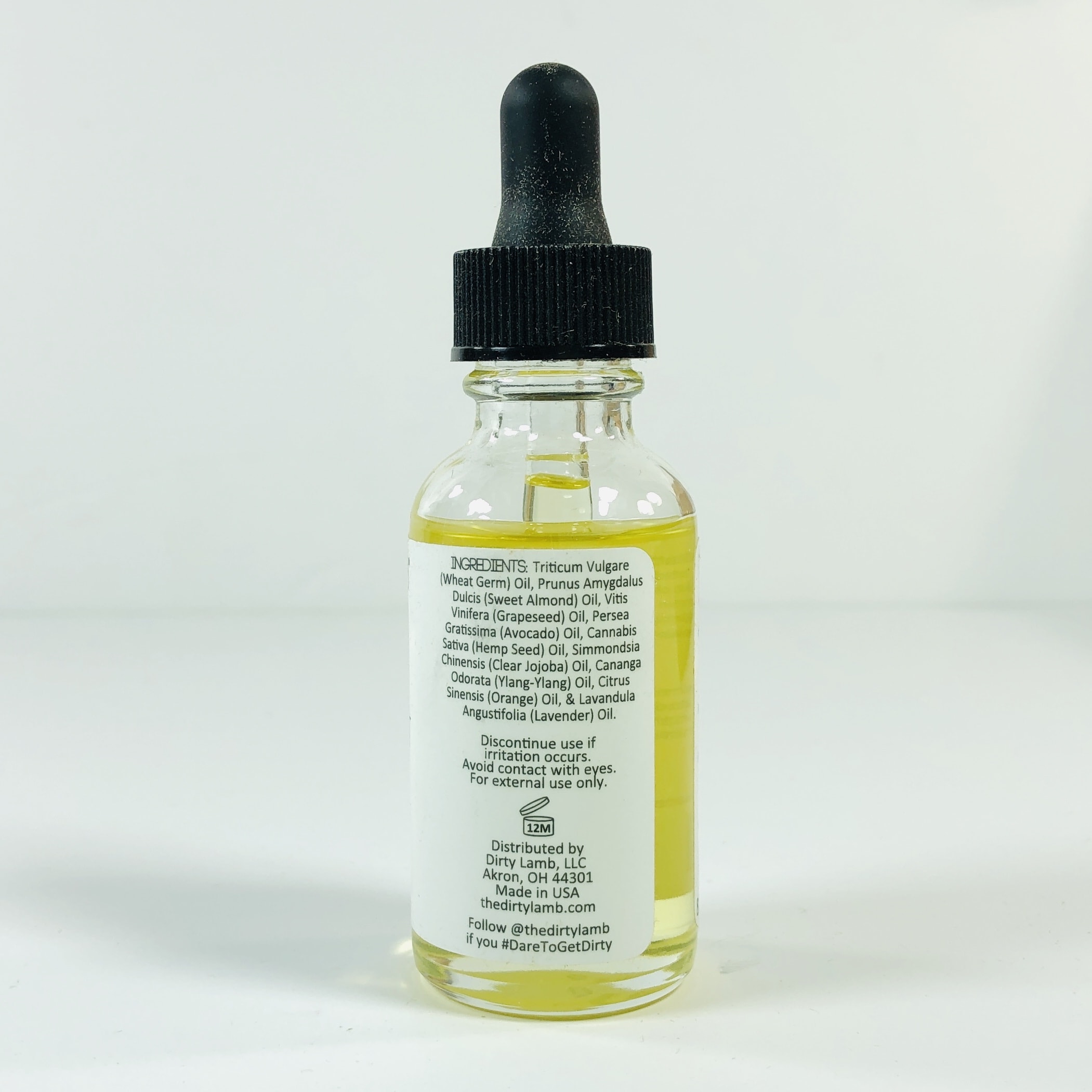 It includes wheatgerm, hemp, and jojoba oils plus a few essential oils.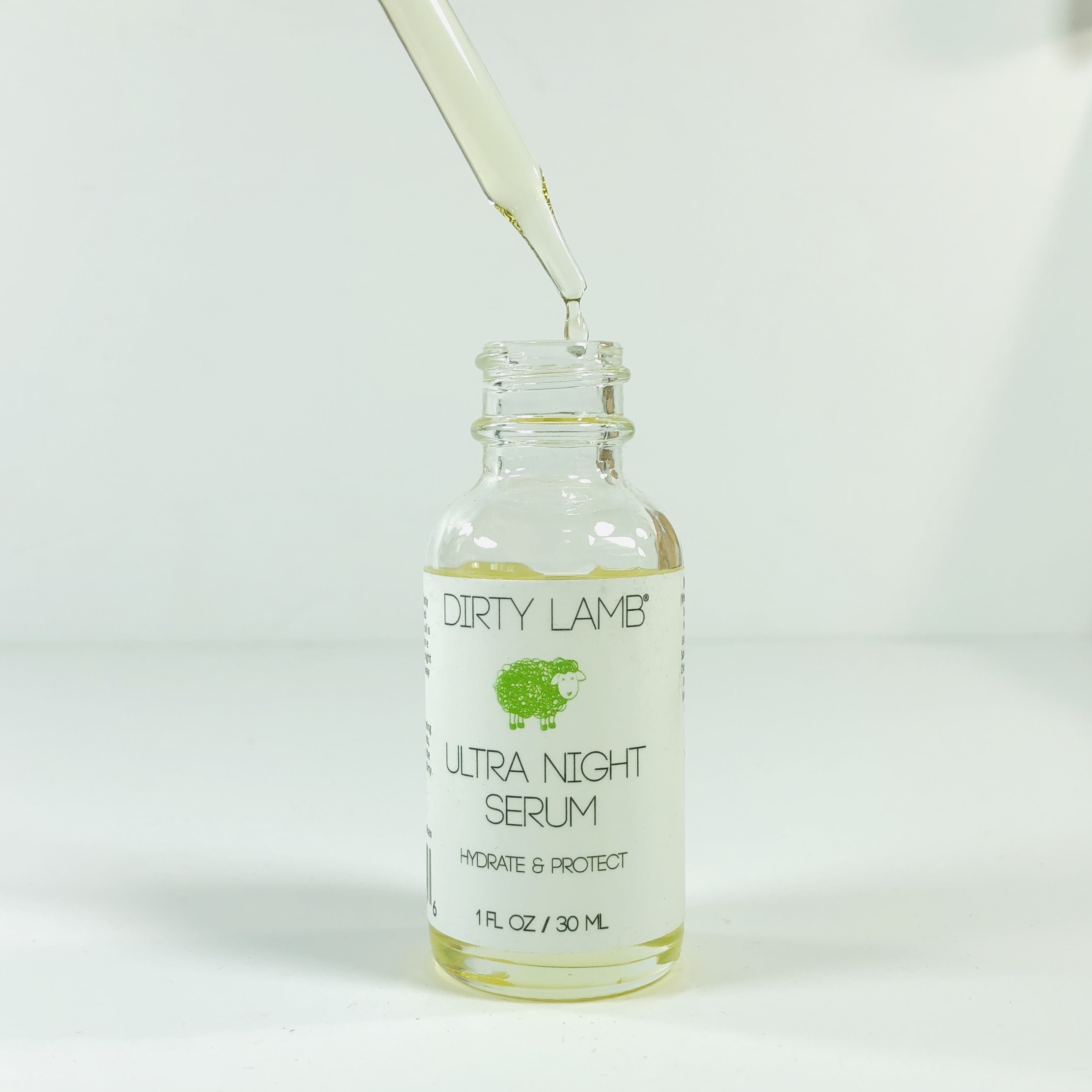 Rub a couple drops through your hands to warm the oil and then gently apply to a clean face. It has a light orange scent and my skin really liked this oil. It sank in pretty quickly and I like the way it made my skin feel afterwards.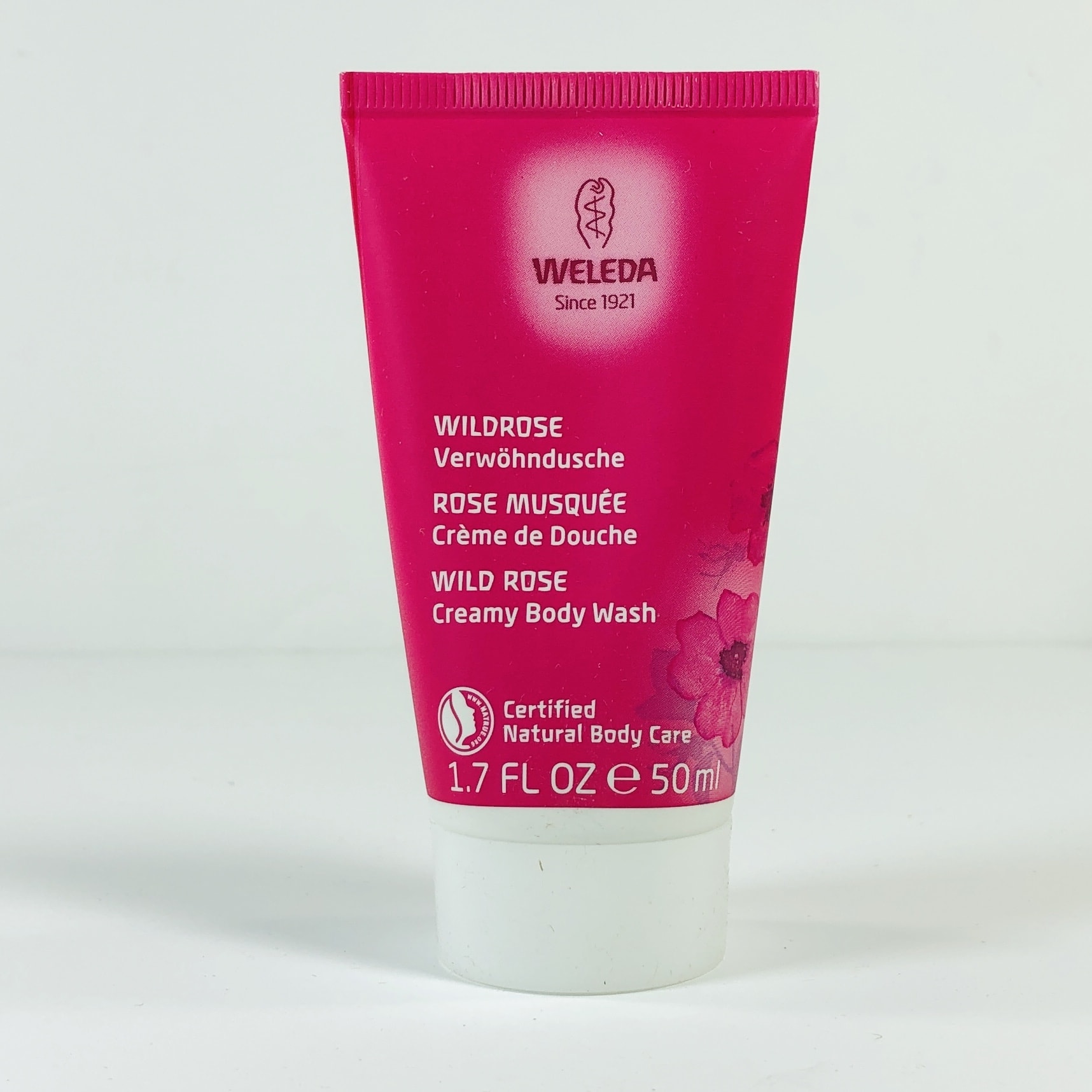 Weleda Wild Rose Creamy Body Wash ($3.06) is exactly what it says – a creamy body wash that smells like roses!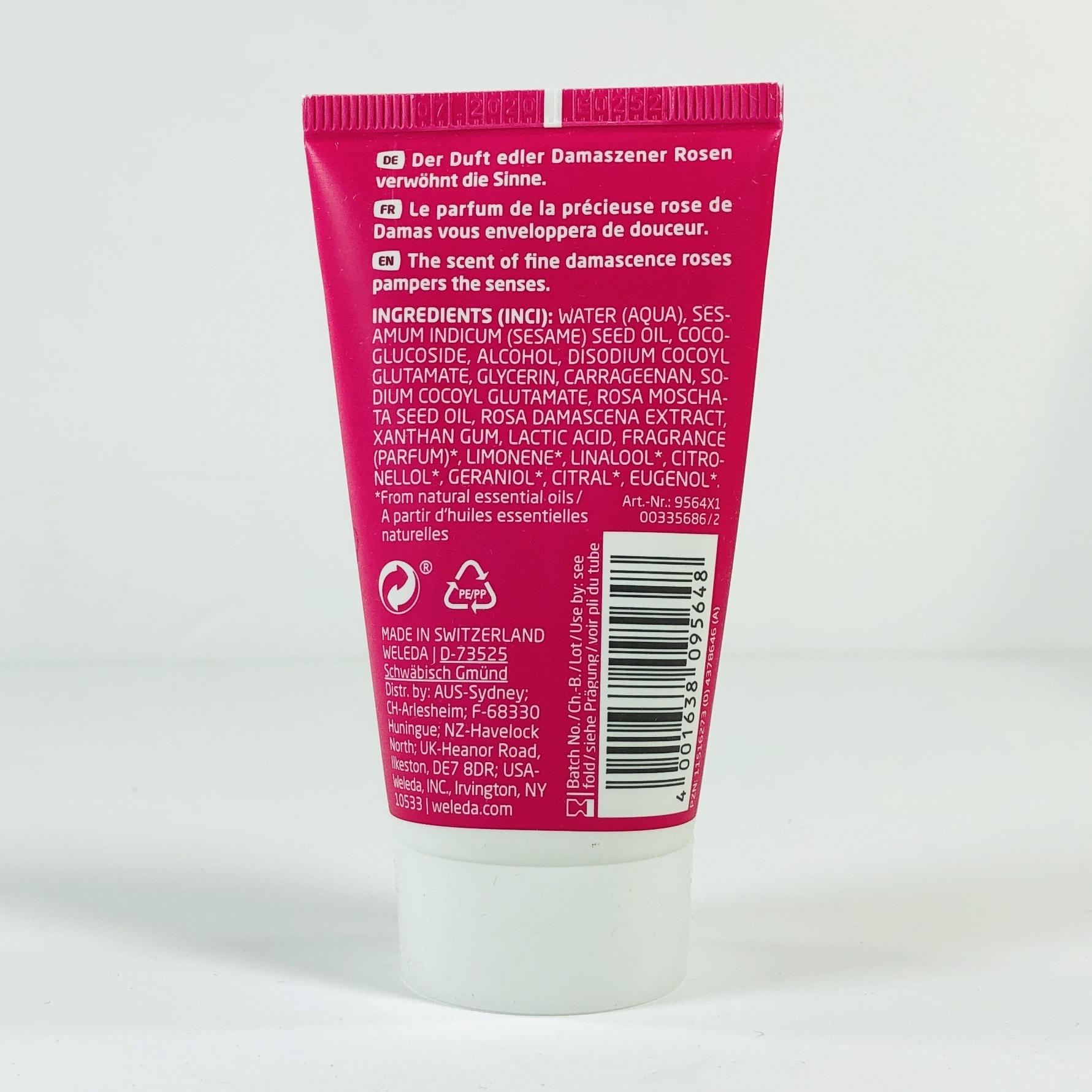 It isn't supposed to provide a lot of lather yet it did a pretty good job of it when I used a plastic mesh shower pouf.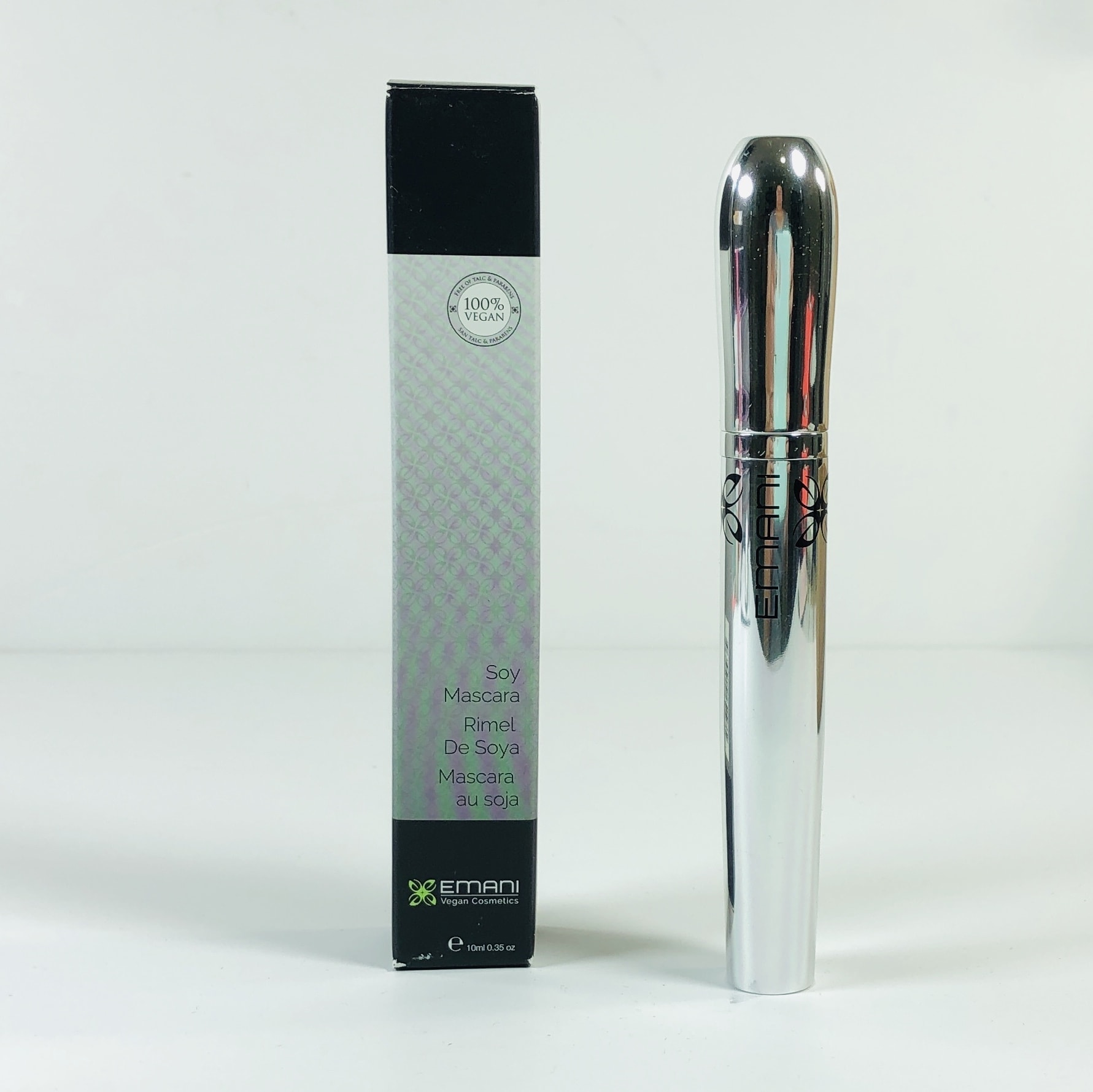 Emani Vegan Cosmetics Soy Mascara ($17.95) NOTE: This was listed as a bonus item so products may vary. I love trying clean beauty brands, and that is especially true for makeup so I was excited to get this mascara!
Ingredients were listed on the box.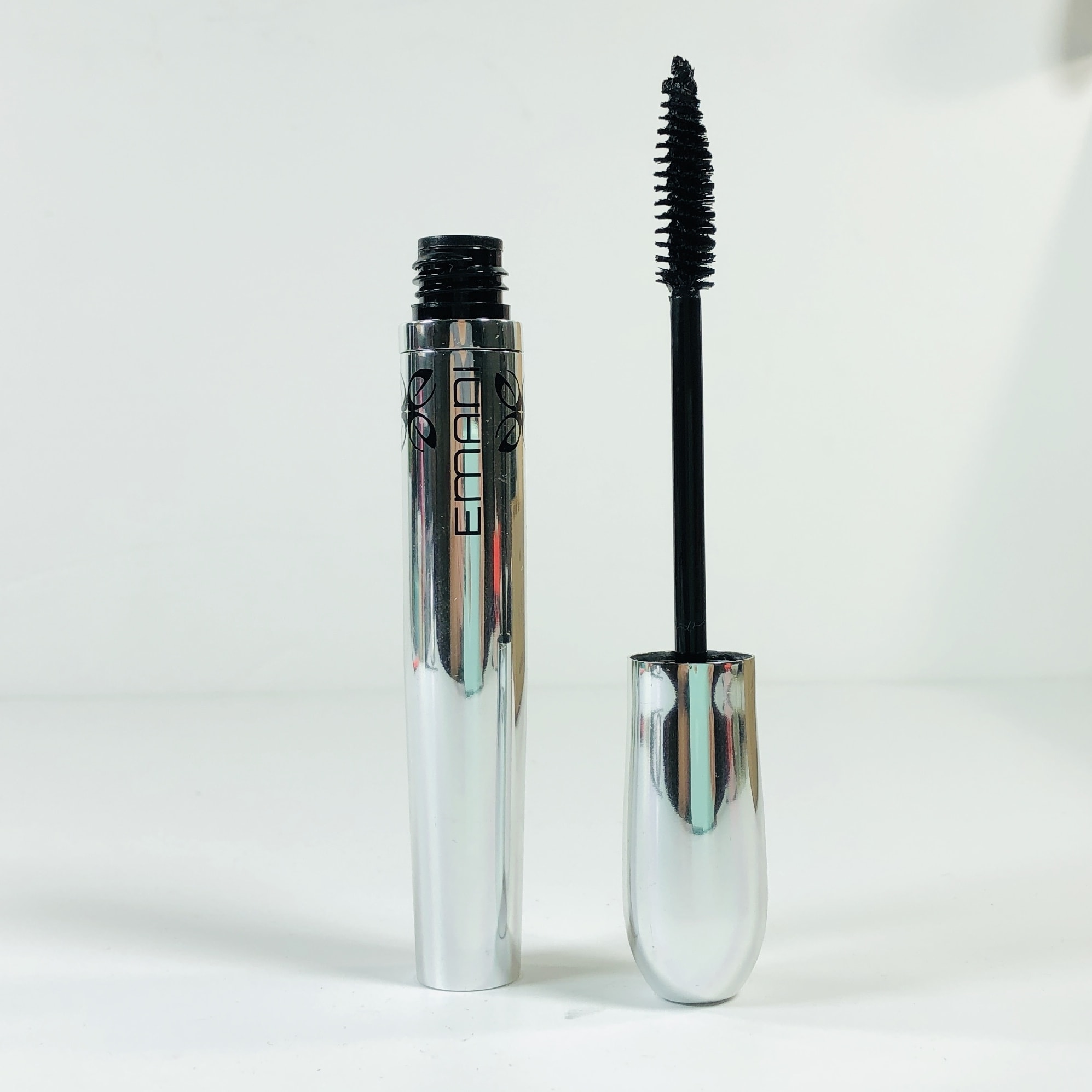 I thought this worked just as well as any of my usual brands, which in my case means it made my lashes visible. I didn't have smudges at the end of the day so it passed both of my requirements for a mascara!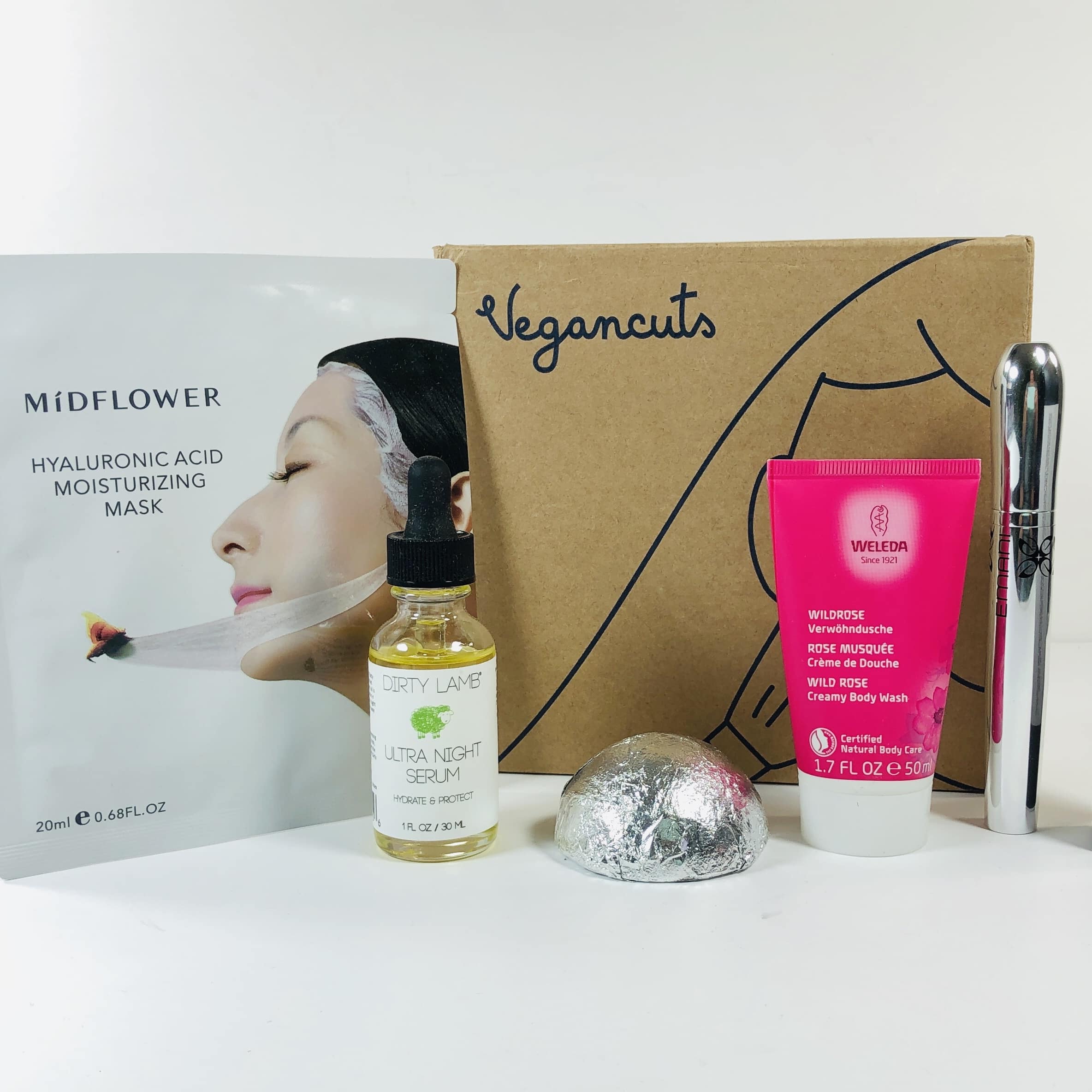 Vegancuts has stepped up their game lately and I really enjoyed the products found in my October box! I enjoyed the variety of items sent too, it wasn't heavy on just one beauty area. The night serum will last for a while, as will the mascara. The shower gel has been claimed by my daughter (she loves rose!) and the bath bomb is long gone, as is the mask. The value for the October box was around $79.76!
What do you think of this month's Vegancuts Beauty Box? Let me know which product you're loving in the comments!