Vegan Cuts Quarterly Makeup Box is a seasonal cruelty-free makeup subscription with 4 or more FULL-SIZE vegan makeup products inspired by the season. The makeup box includes customization – a survey is sent out a month prior to shipping allowing you to give first and second choices for shades.
DEAL: Use the coupon code hellosub to get $5 off your first box on any Vegancuts subscription! It can only be used once per customer, but it can be used on multiple subscriptions at once so long as they are in the same transaction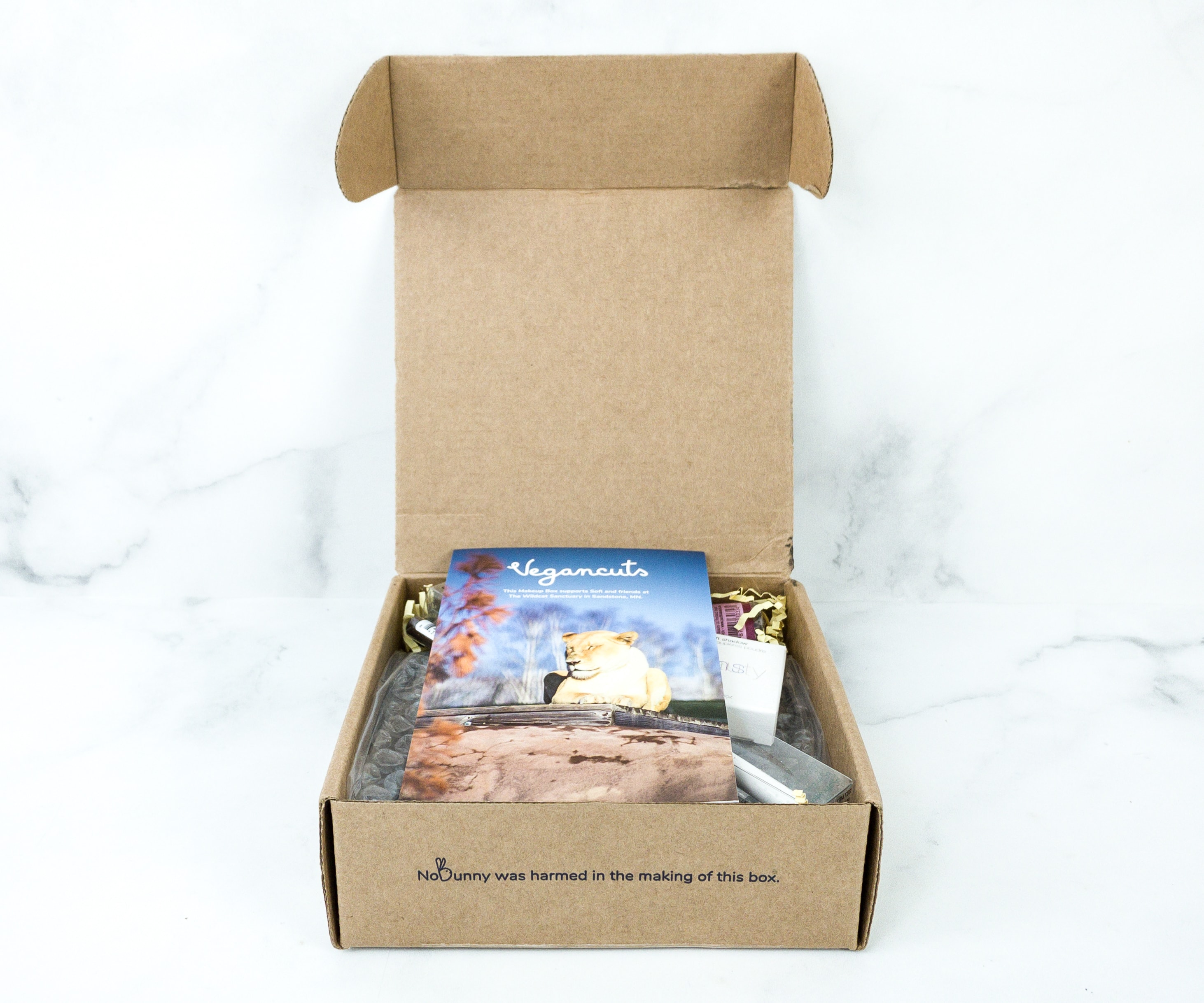 This quarter's theme is Fierce & Foxy!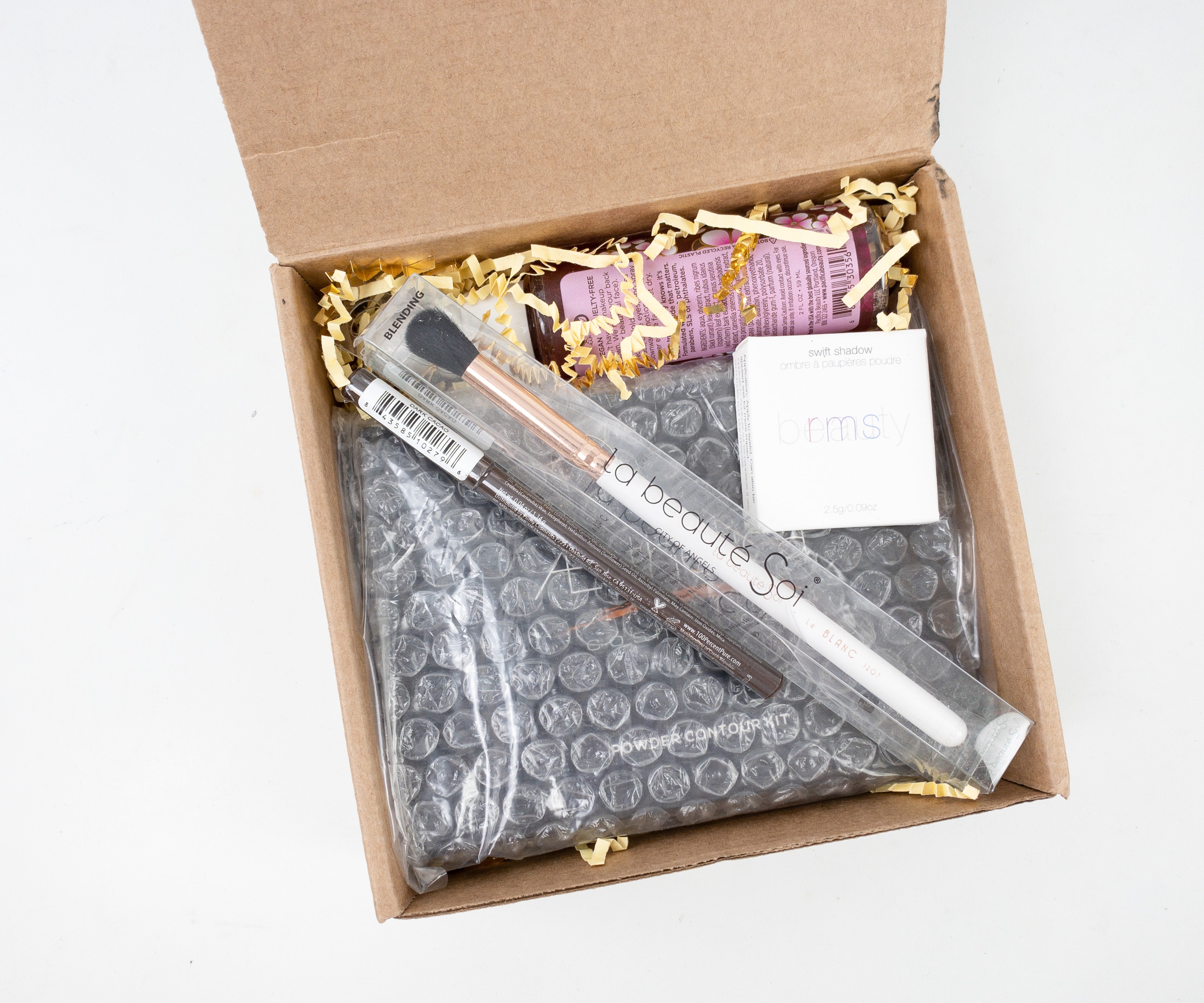 Vegan Cuts always sends four makeup items and a bonus item which is usually a tool like a makeup bag, wipes, or a brush!
Also included is a product information card.
The flip side of the card listed each item and the retail value.
Everything in my box!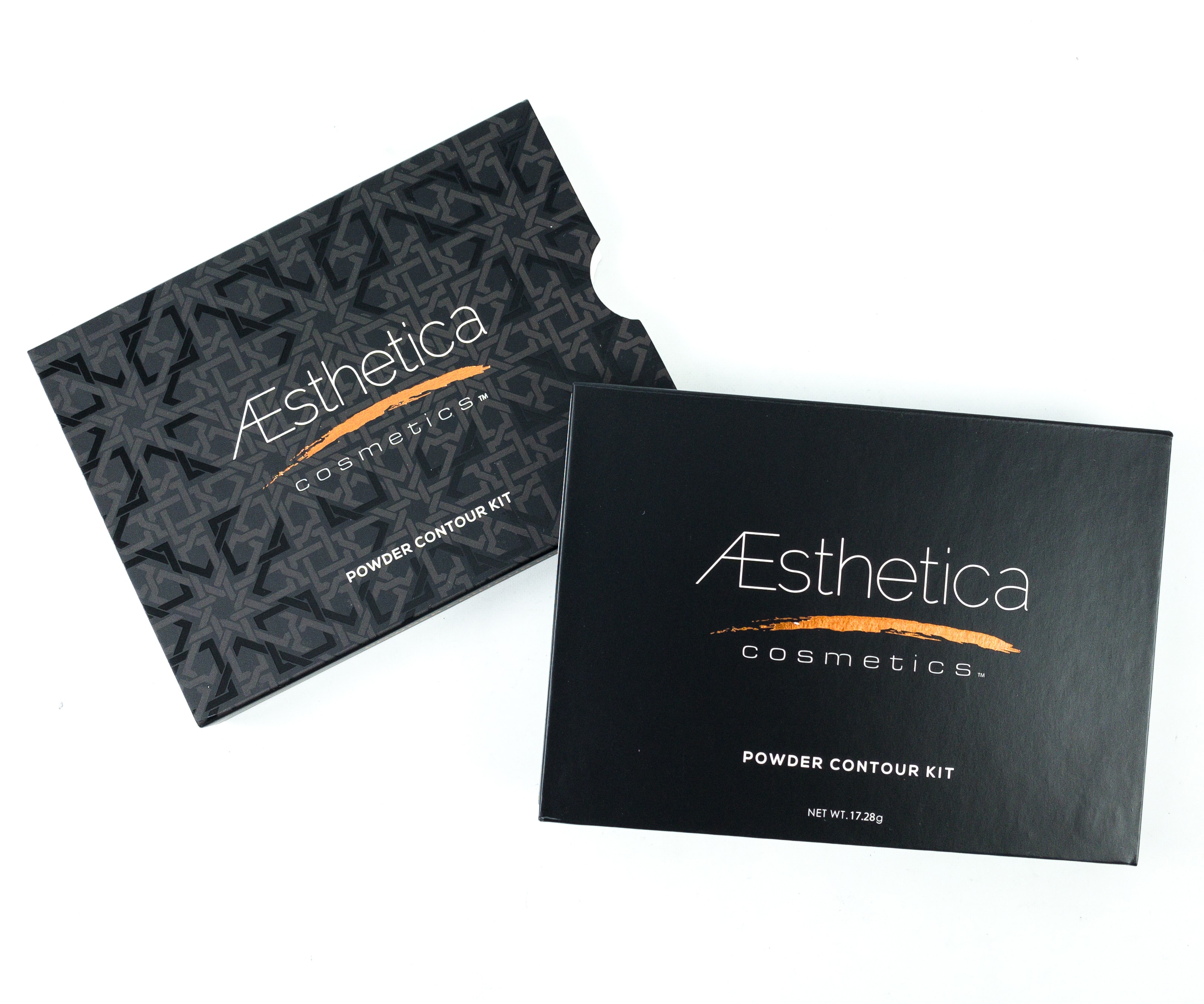 Aesthetica Powder Contour Kit ($40) Everything you need for contouring is in this compact palette! They're in powder form and the formula is amazing. They blend seamlessly and there's no creasing either.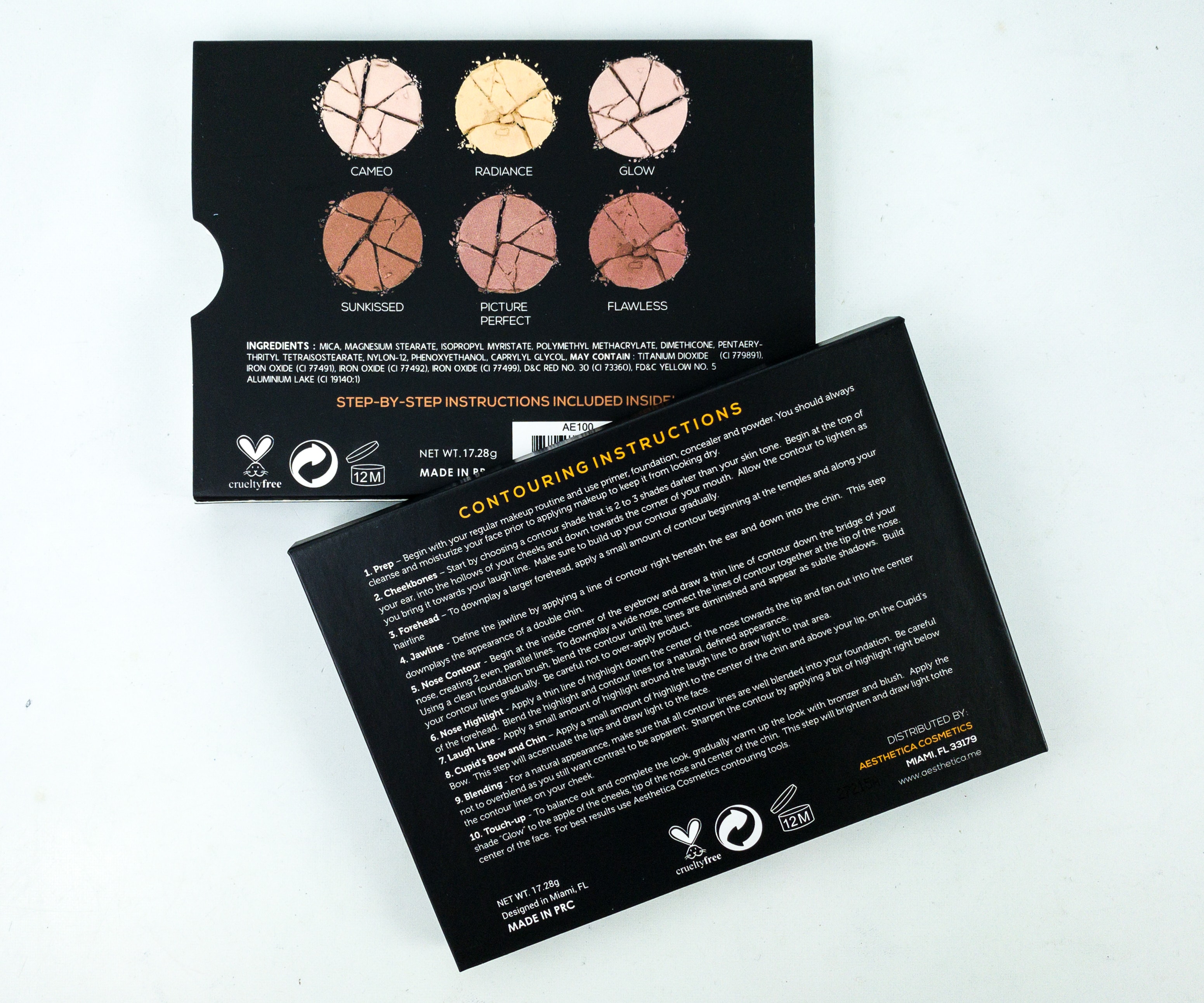 The kit even comes with contouring instructions that you can easily follow.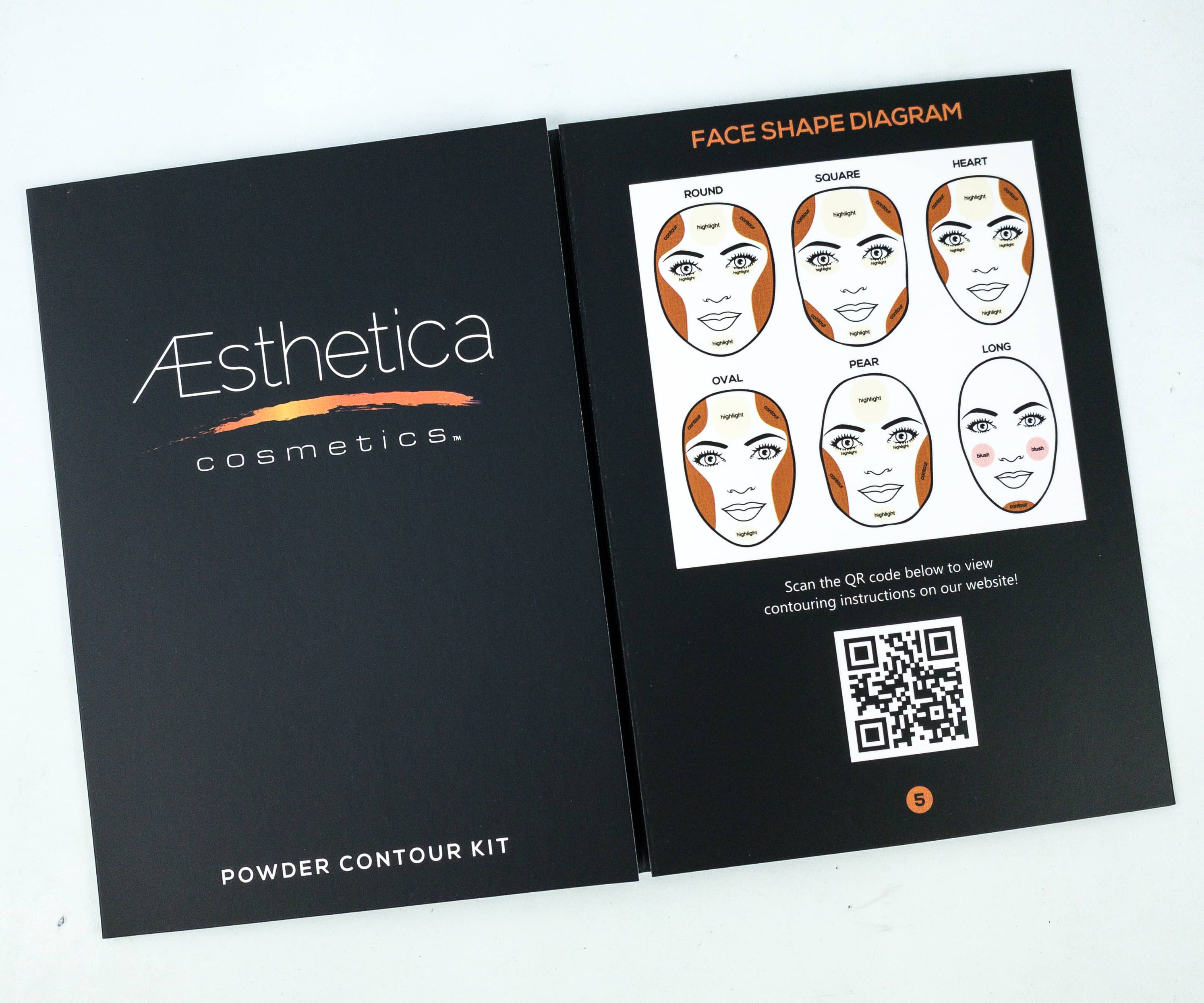 They make sure you'll be able to rock that contour depending on your face shape. This diagram is really helpful. There's even a QR code so you can view more contouring tips on their website.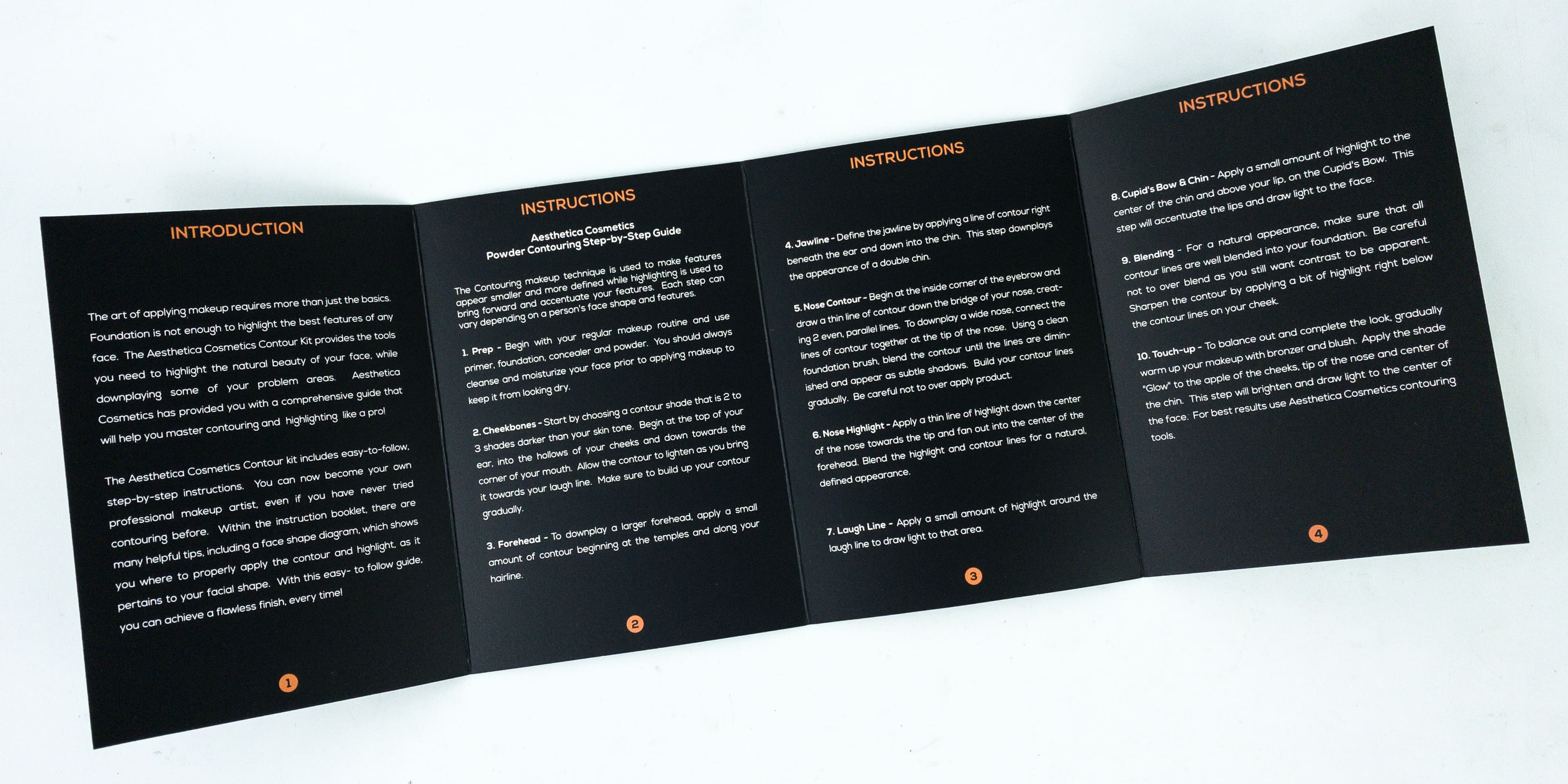 The folded pamphlet spreads out to reveal an introduction about the kit, as well as some useful and helpful instructions to contour efficiently.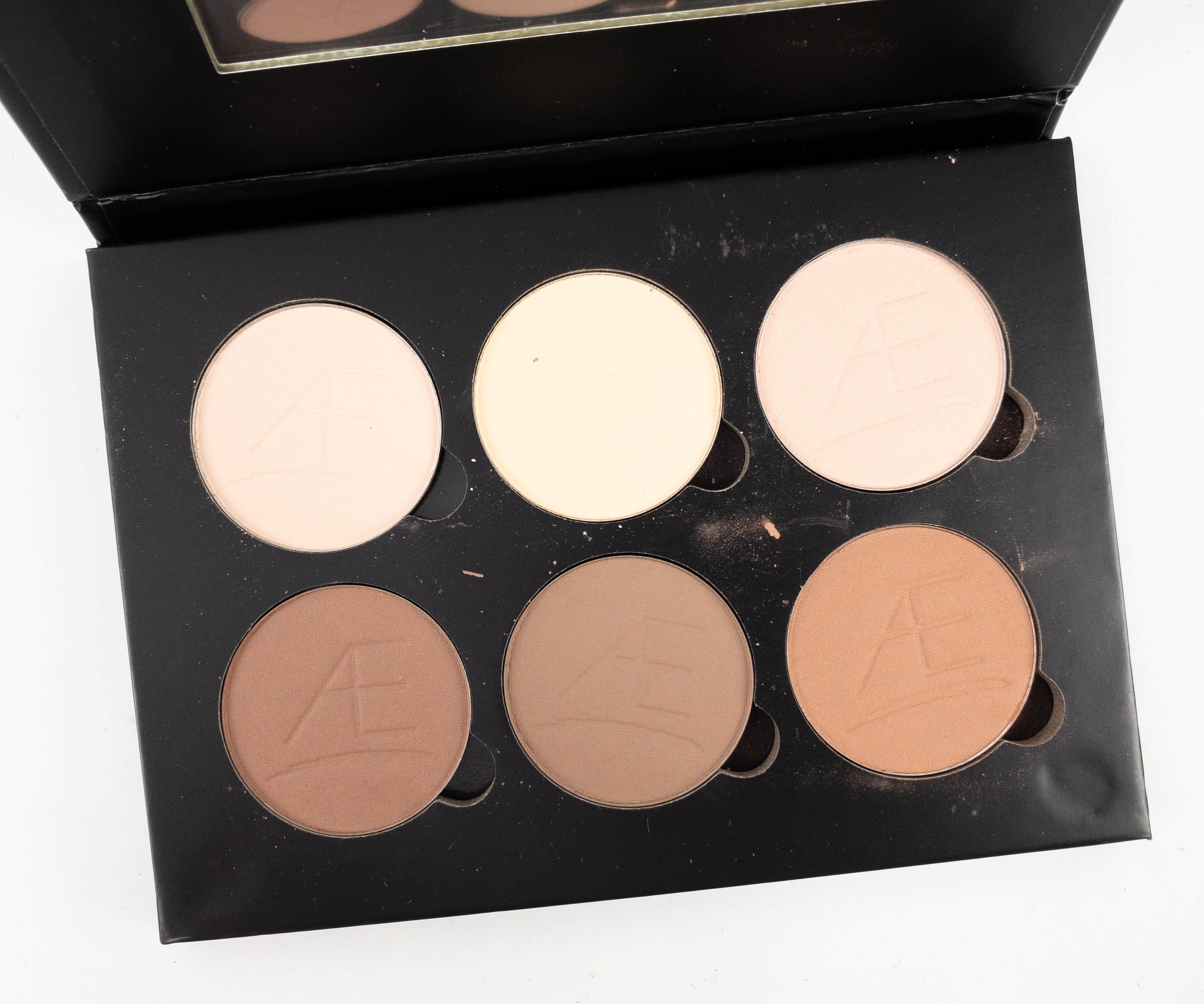 There are 6 pans inside in the palette. Cameo, Radiance, and Glow are the lighter ones located at the top row, while the darker ones at the bottom row are Sunkissed, Picture Perfect, and Flawless.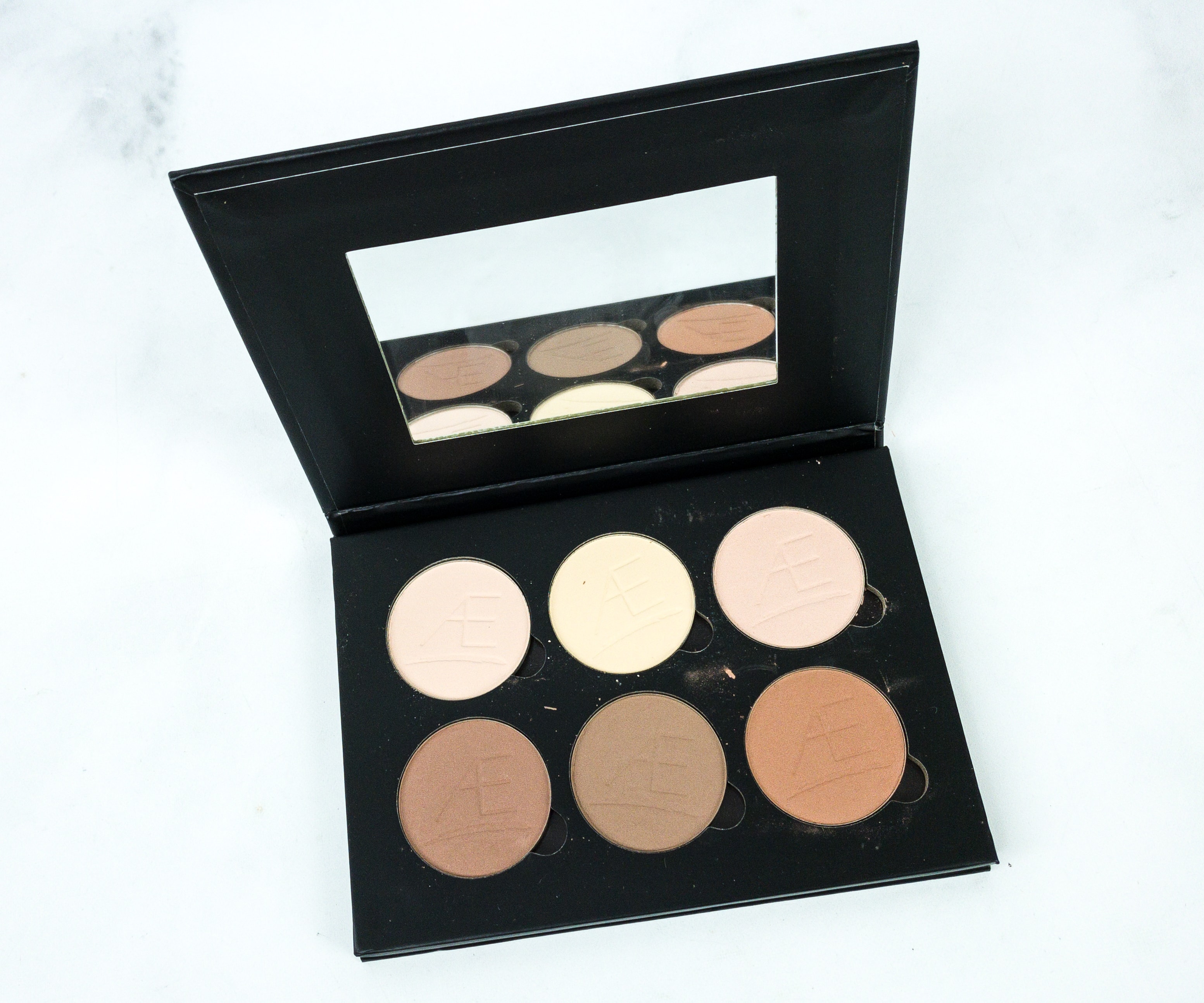 There's also a mirror at the top cover of the palette. It's really compact and you can do some contouring wherever you are, just don't forget to bring and follow the included guide!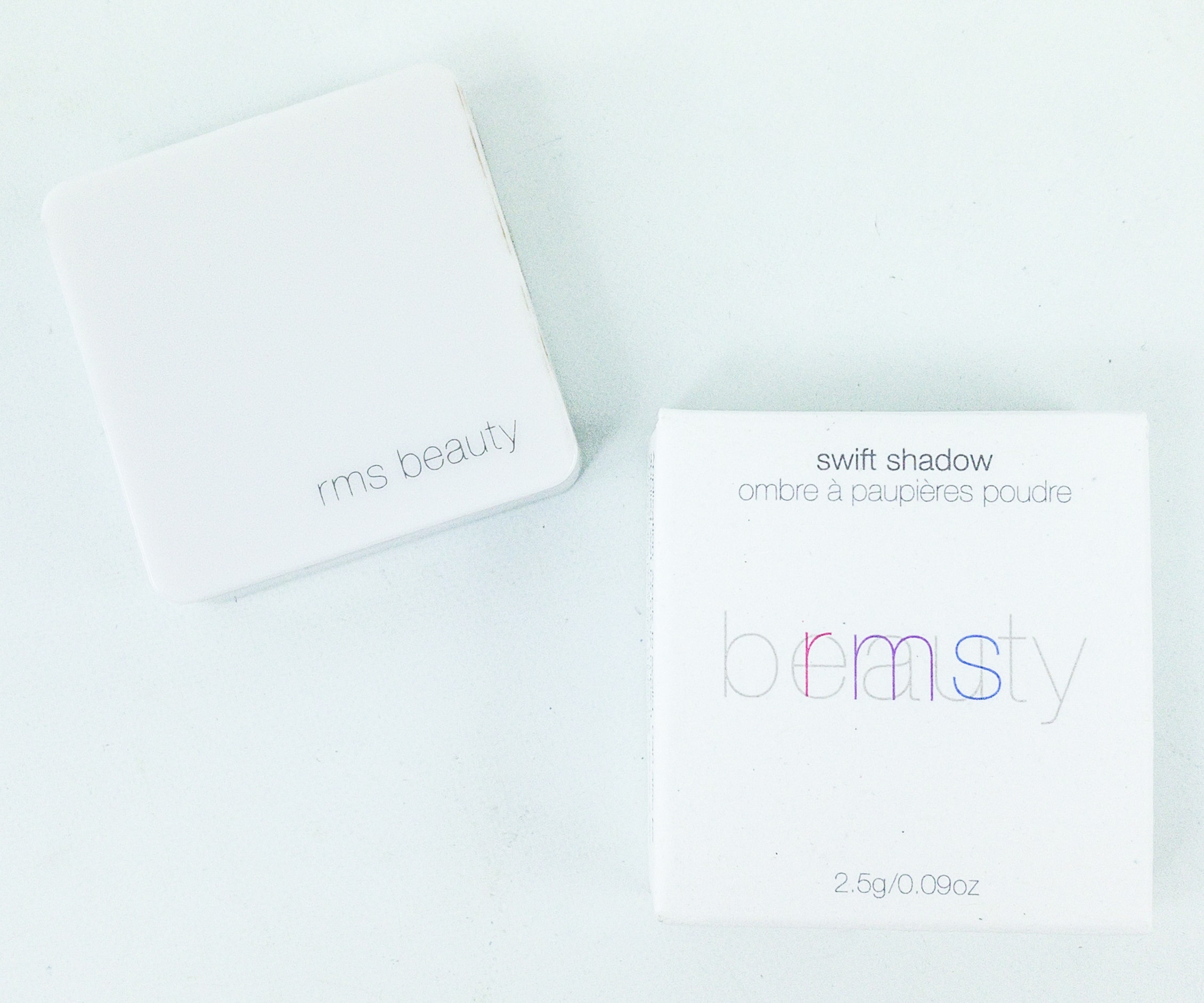 RMS Beauty Swift Shadow ($20) I got the powder eyeshadow in Twilight Madness, a smudged graphite shade. This is designed for quick and easy application, so you'll look gorgeous in no time.
The box lists down all the ingredients used in this luminous shadow. Also, the bottom of the compact container has the application instructions.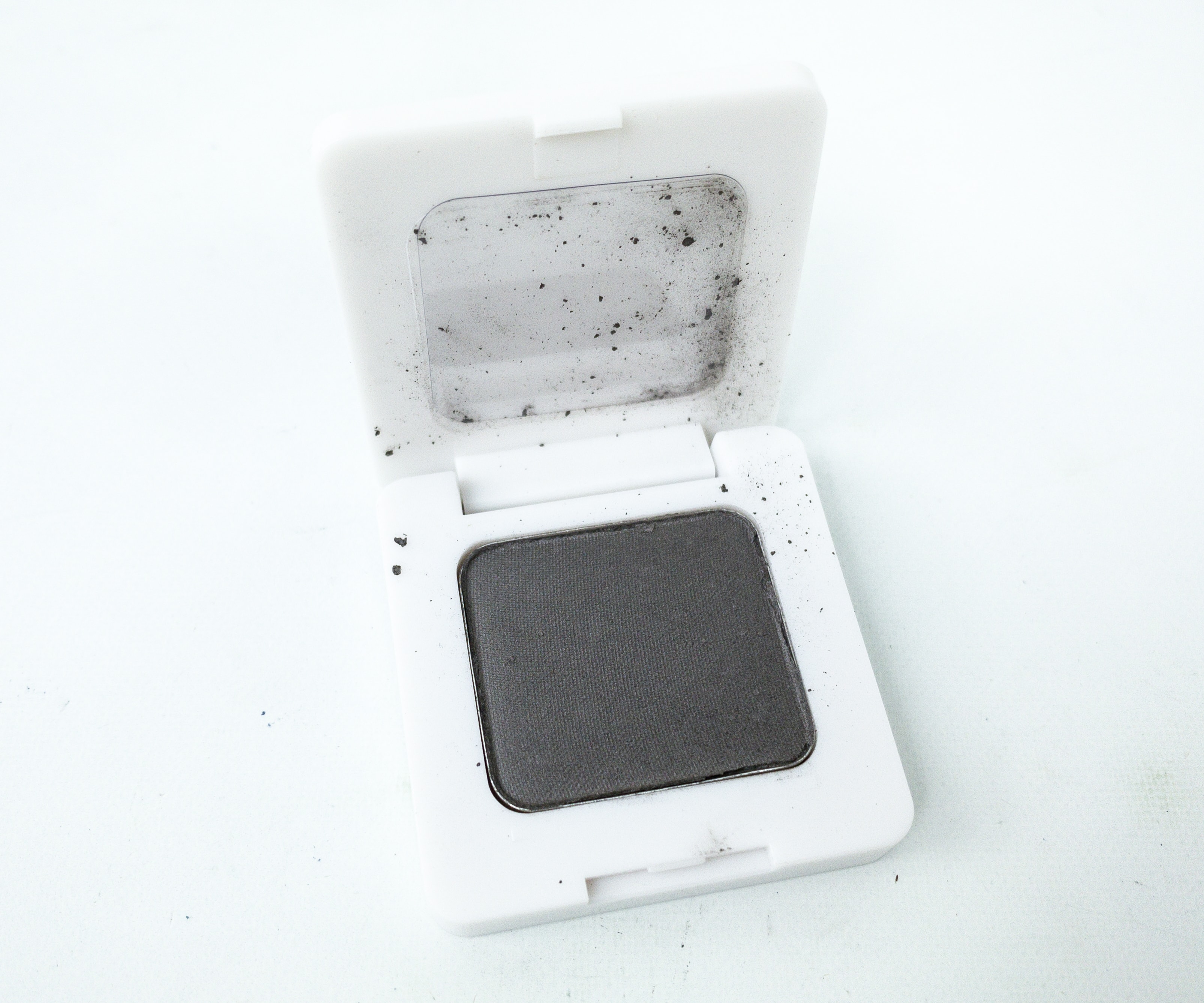 Like the other RMS Beauty Eye Polishes, this has the same light-reflective finish. It is also long-lasting, with buildable color intensity, making the shades easy to wear. It also has a non-GMO, soy-free, and gluten-free formula.
100% Pure Creamy Long Lasting Eyeliner ($26) This creamy eyeliner comes in a beautiful deep, espresso brown color named Dark Cacao. It easily glides onto the lids to define the eyes more.
It's formulated with jojoba oil and shea butter that moisturizes and nourishes the skin.

Just glide the liner onto your eyelids as close as you can to the lash line. It's easy to use and there's no skin tugging either.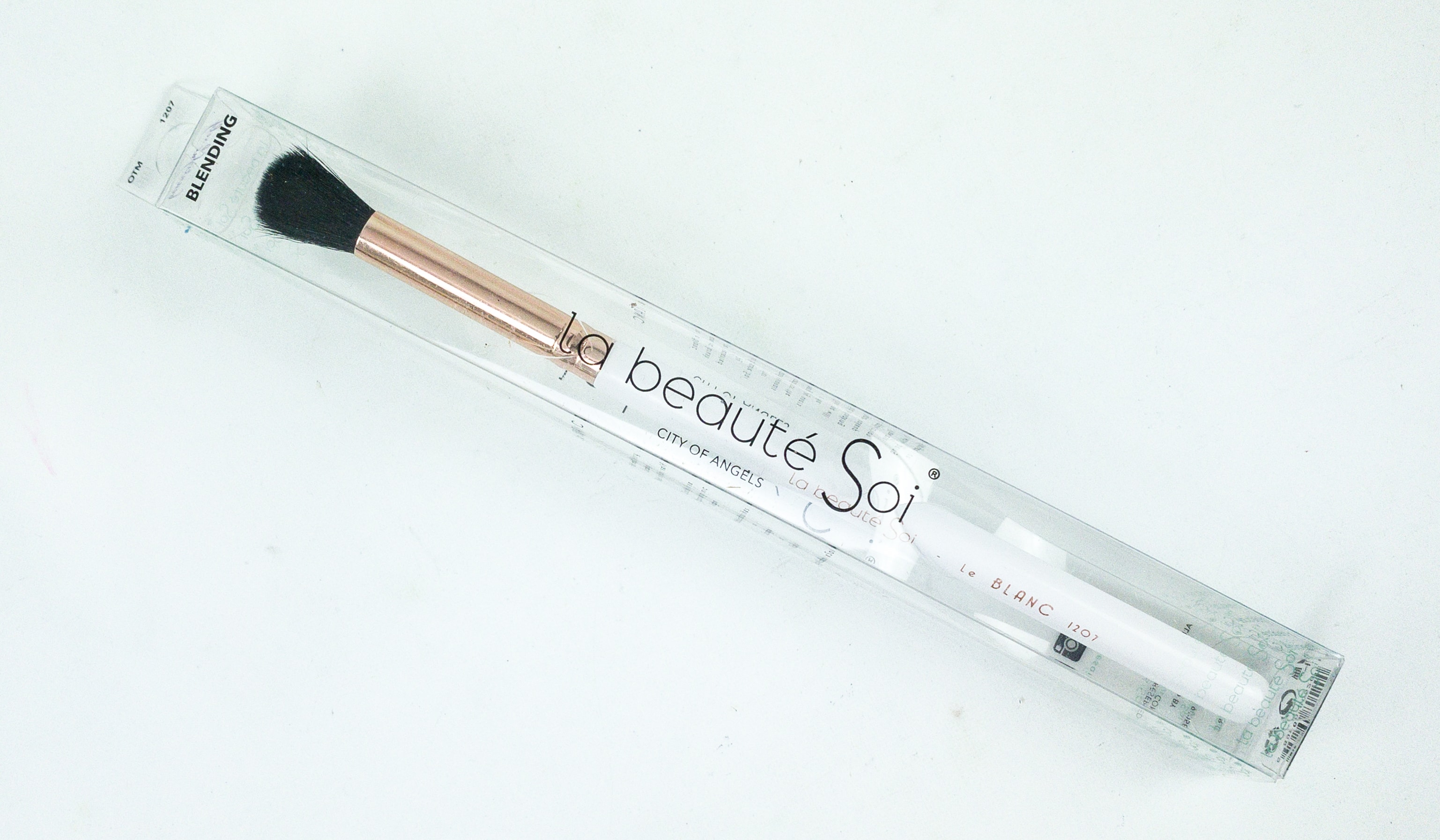 La Beauté Soi Blending Brush ($4) I got a beautiful eye shadow shade, so I'll be needing a good blending brush for it. Here's one that will definitely do the job!

The blending brush is made from the highest-quality synthetic fibers!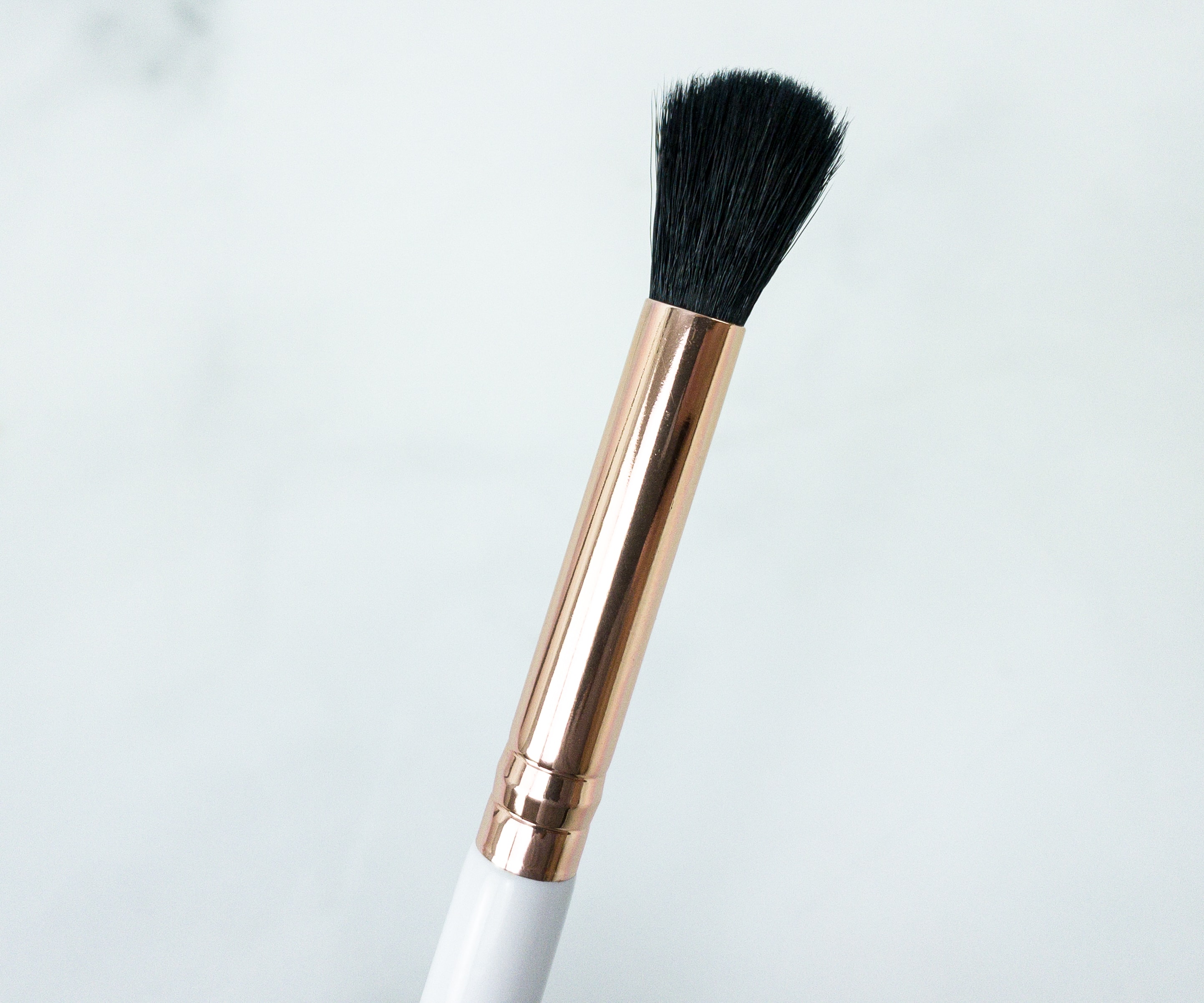 The eyeshadow blending brush diffuses the eyeshadow and creates a blend of beautiful multiple shades on top of one another on the lids.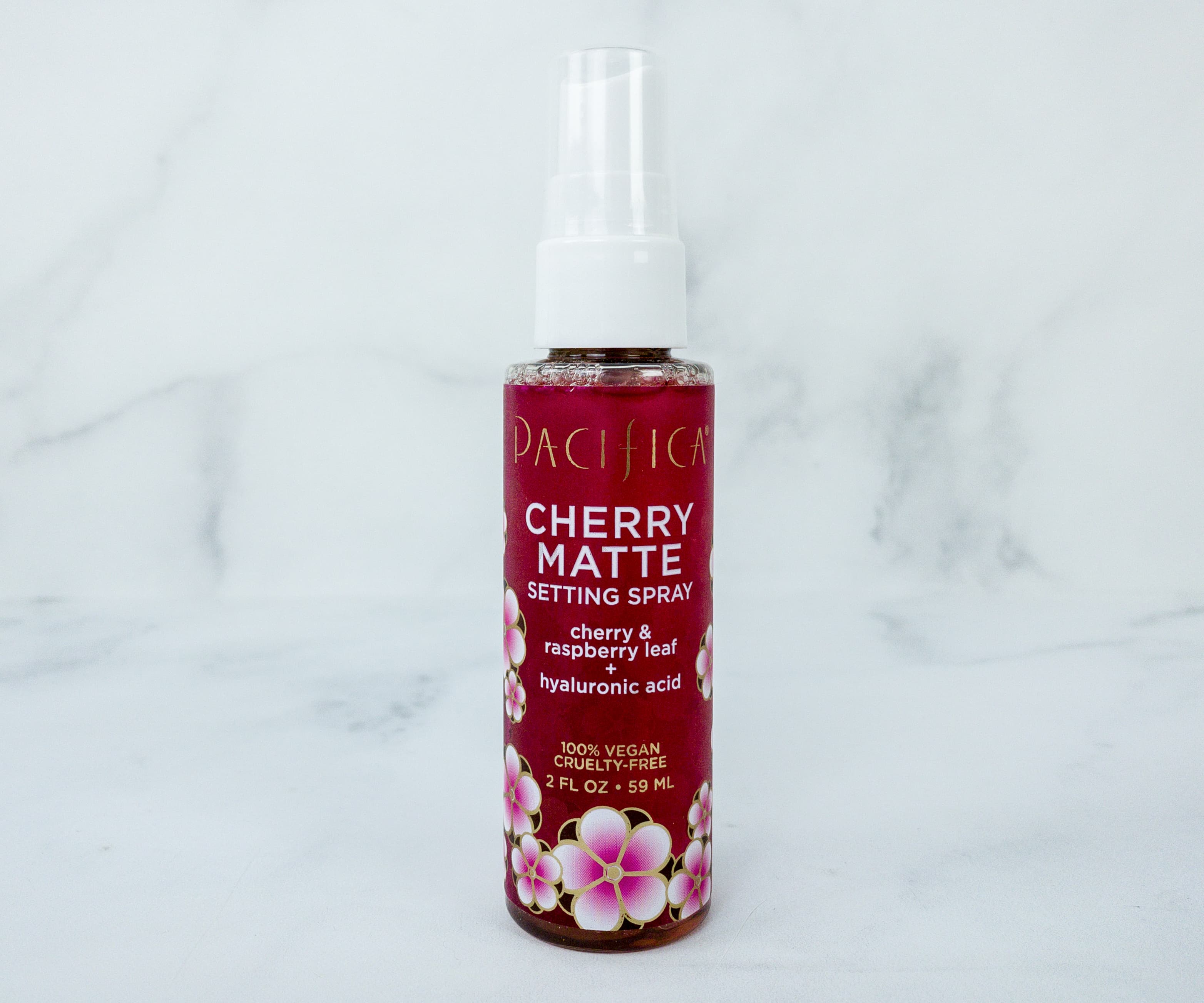 Pacifica Cherry Matte Setting Spray ($10) After doing your make-up, you need to set it to make it last longer. A spritz of this cherry matte setting spray will do. It has a gentle formula and it helps you avoid a make-up meltdown as well. The best thing is that works on all skin types! It contains ingredients that we all love like cherry, raspberry leaf, and of course, hyaluronic acid that promotes healthy and more supple skin!
I am really happy with the Fall box, it made me ready for the holidays and gatherings that are about to happen. My favorite items are the beautiful shadow, the creamy eyeliner, and the setting spray! The value of my box was around $100, what a steal for only $22.95! If you want to discover the best cruelty-free and vegan beauty products, this subscription is a great choice because of the value for money they provide in every box and also for the nice variety of contents!
What did you think of my Vegan Cuts Makeup Box?