Vegancuts Beauty Box is a monthly beauty subscription service that sends 4 or more items ranging from unique cosmetics to luxurious skincare. Best of all, they are 100% cruelty-free and vegan, plus most items are natural and non-toxic! Monthly recurring shipments are $22.95 with free shipping in the USA (there is an additional charge for other countries). This sub is also available in 6 or 12-month terms that do not renew but that do earn you a discount.
Each month you'll receive a delivery of 4 or more new deluxe or full-size products, from unique cosmetics to luxurious skin care, that treat your outside as good as you treat your inside.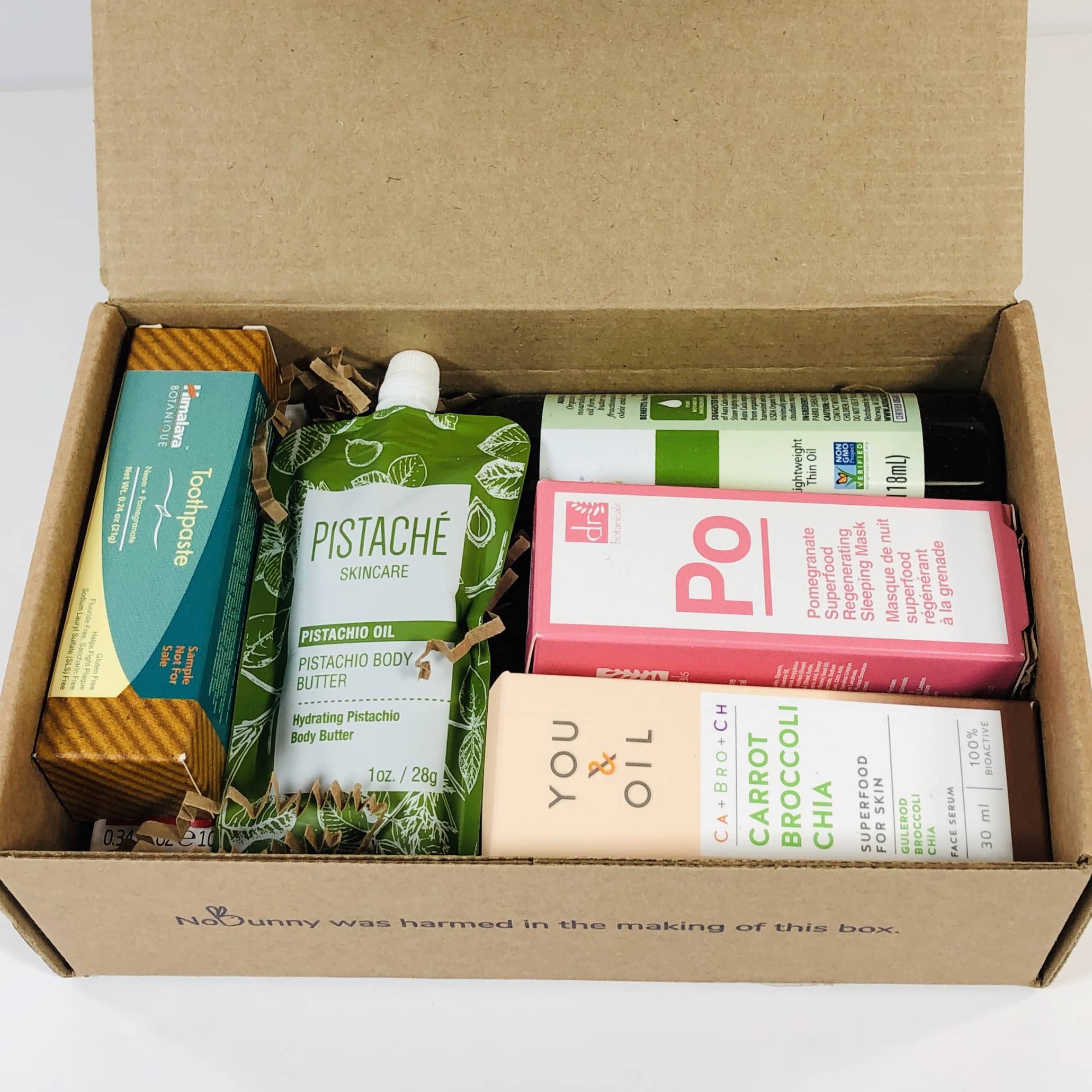 My items were tucked into shredded paper. I love seeing the items in their original boxes!
There was a card that says we are supporting Woodstock Farm Sanctuary this month!
The back of the card lists the items and retail value and brief instructions. The theme for September is Nuts & Berries!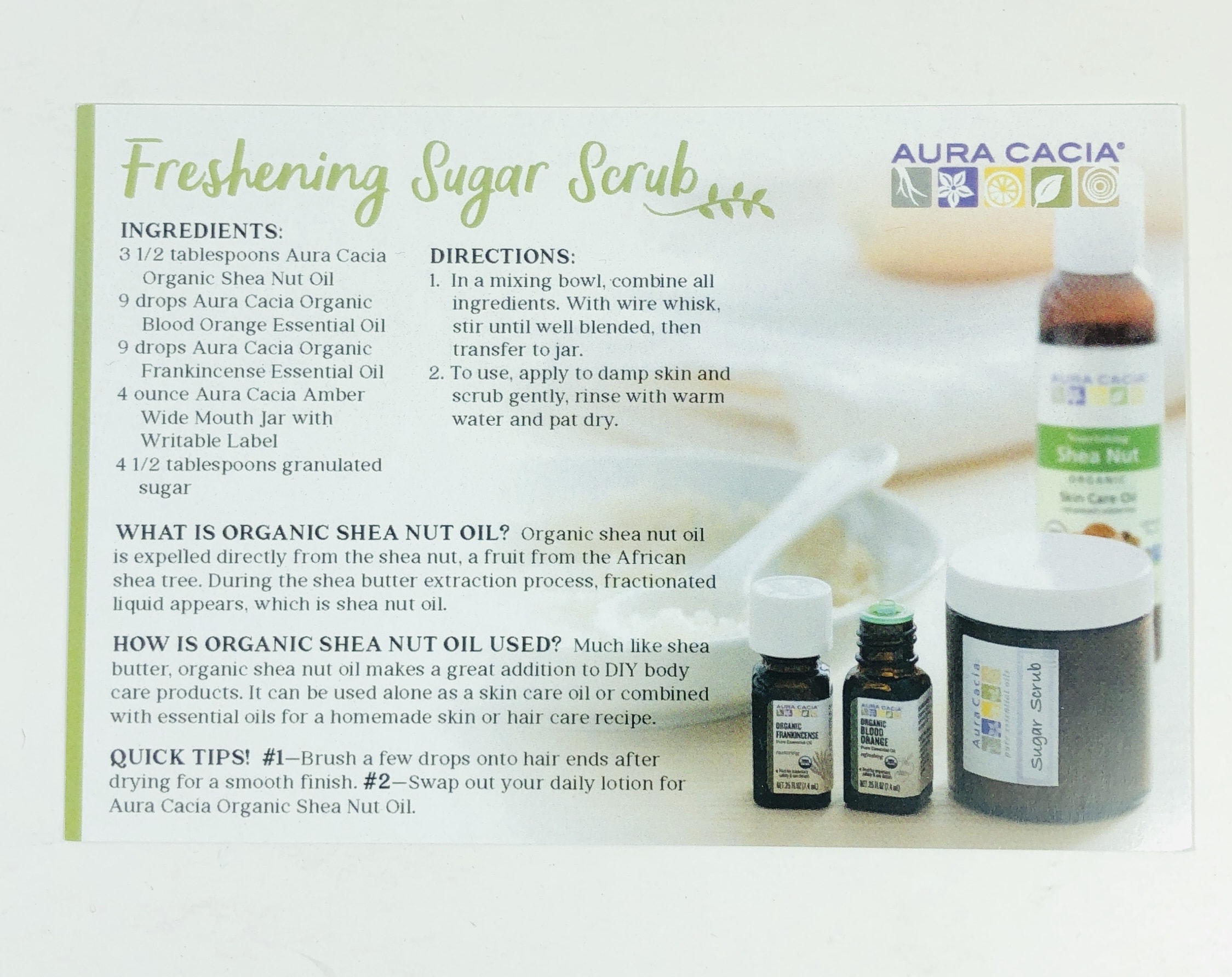 I found a coupon for one of the featured brands, plus a "recipe" using their item from the box!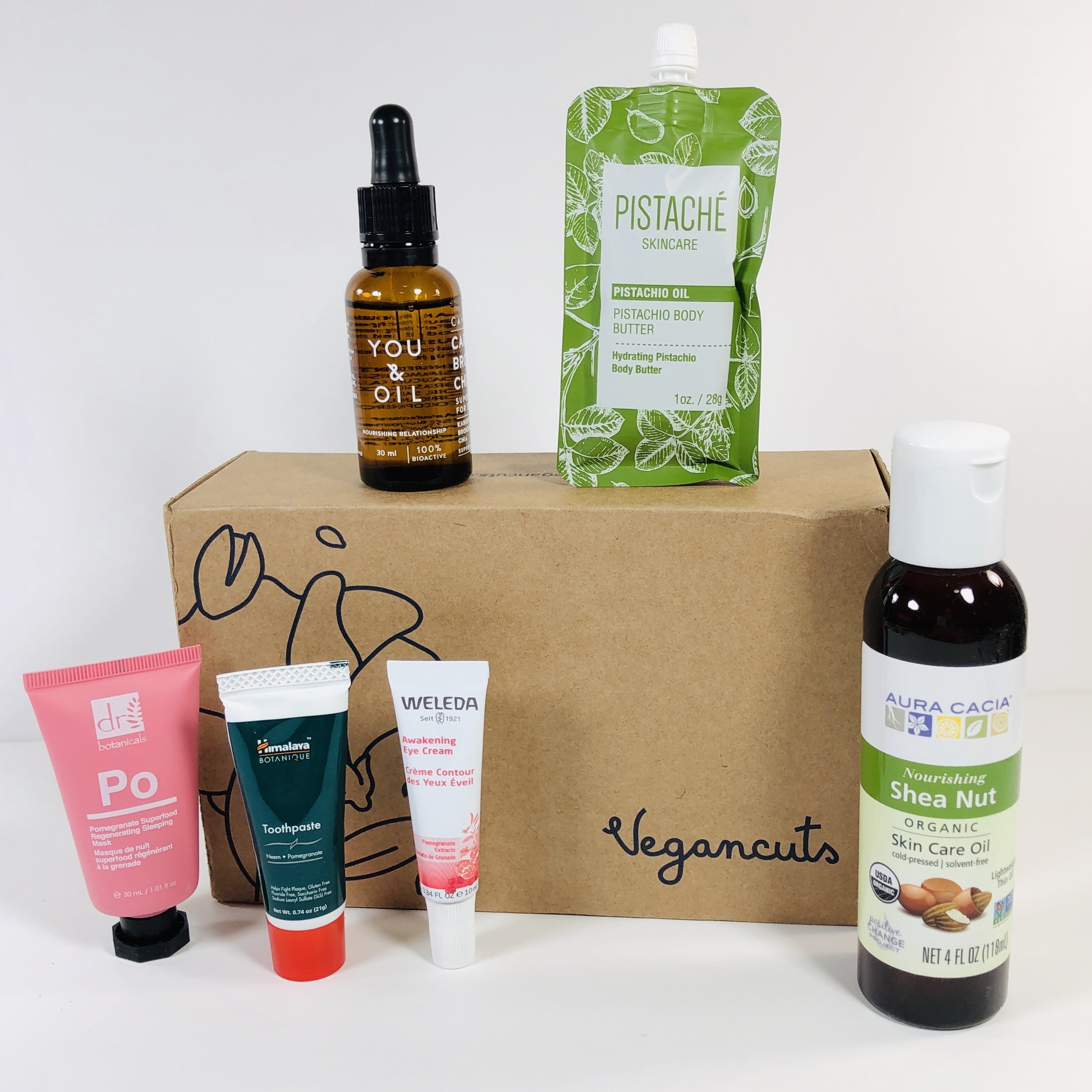 Everything in the box! Looking good Vegancuts!
Aura Cacia Shea Nut Skin Care Oil ($11.99) I thought this was a great inclusion in the box, because it can be used as is or as a carrier oil for beauty items you can make at home!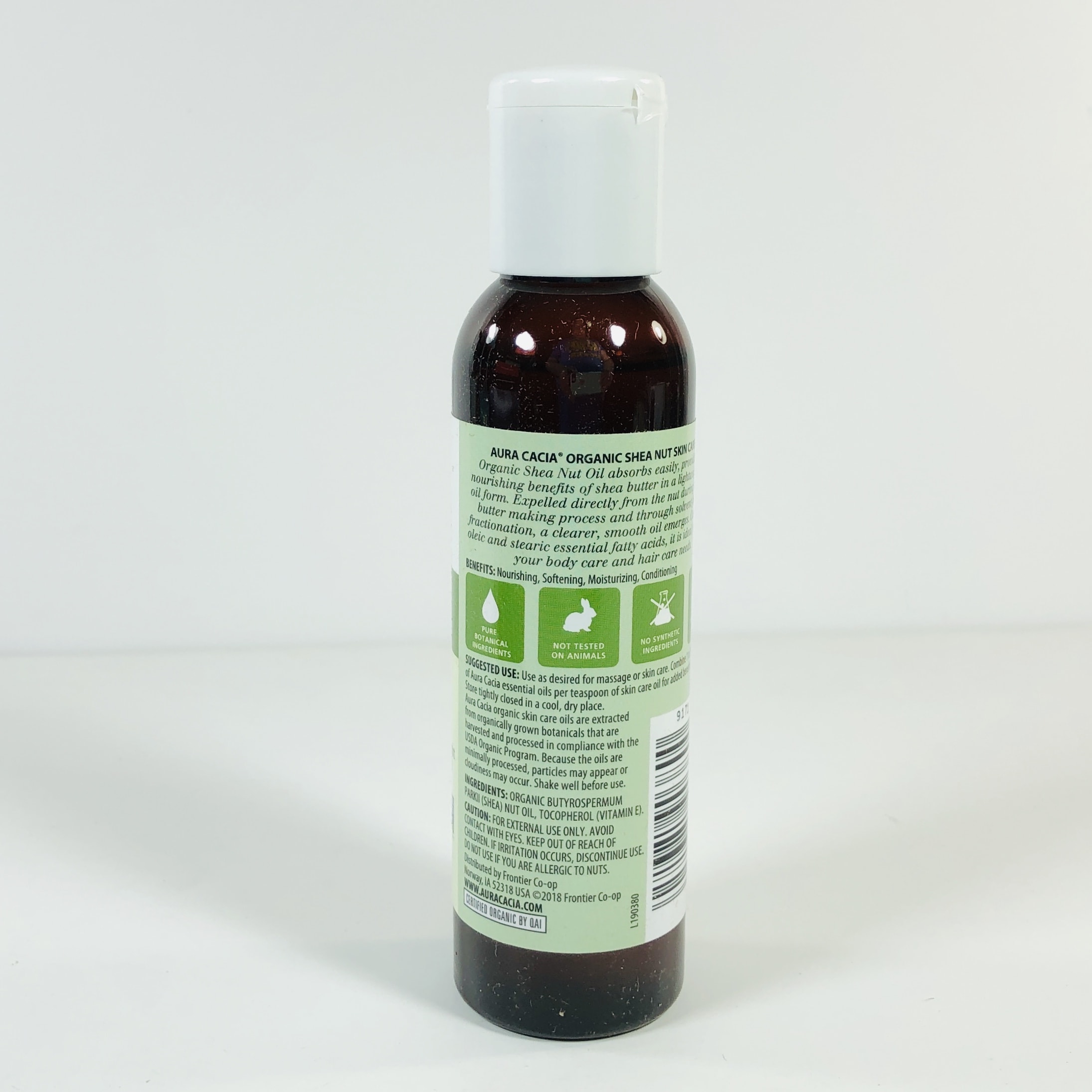 It's just cold-pressed shea nut oil plus vitamin E. I didn't detect any scent at all and you can use as a body or hair oil. You can also add sugar or salt and/or essential oils to create your own scrubs or scented oils.
Pistaché Skincare Pistachio Body Butter ($4.12) Oohh, this stuff smells good! It is also very moisturizing and my skin absorbed it quickly.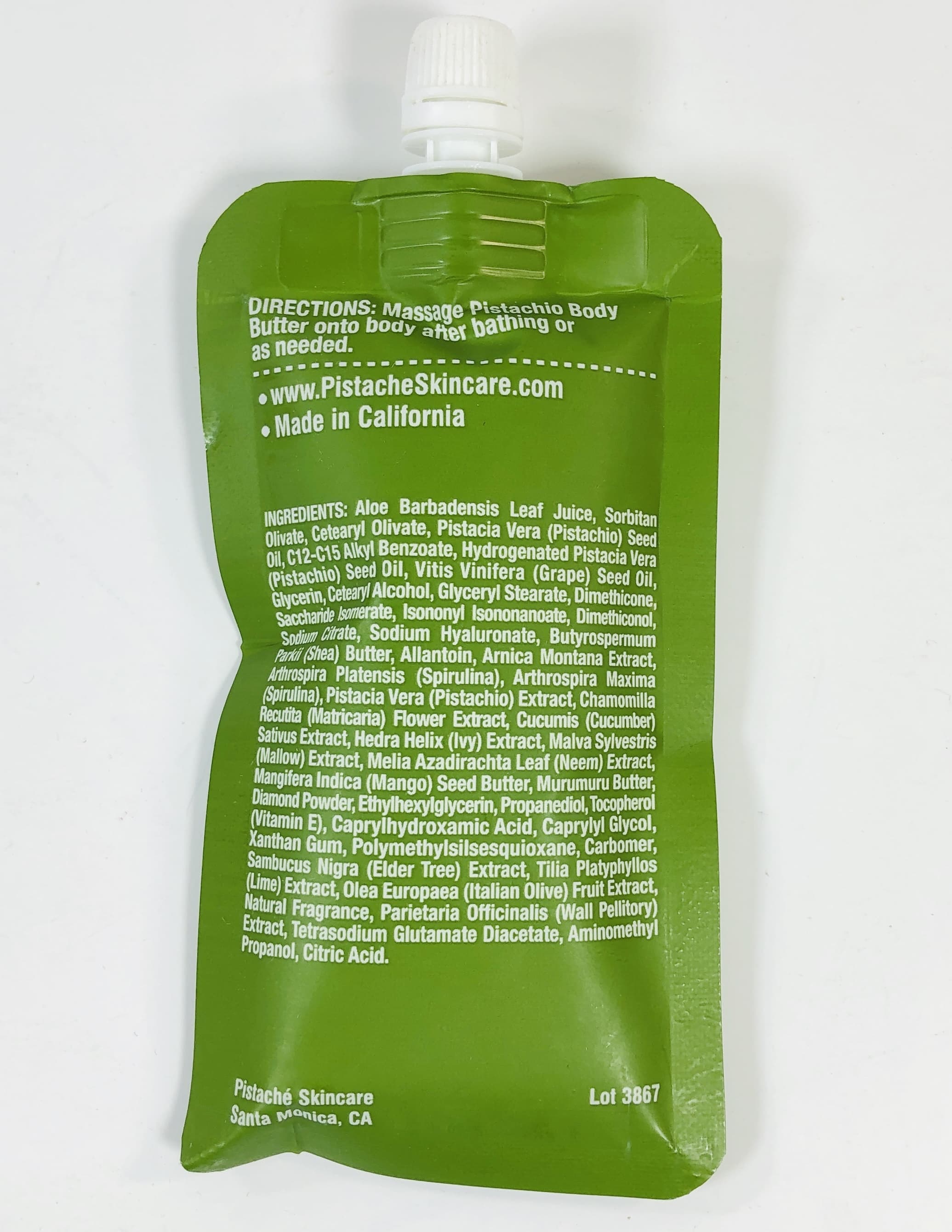 It has a lot of ingredients that include aloe, pistachio oil, and shea butter. This stuff is light green but it gets its color from spirulina. It gets its "pistachio biscotti" scent from "natural fragrance" and smells like the pistachio pudding my aunt always made for Thanksgiving. I love it!
Weleda Awakening Eye Cream ($8.58) I love to experiment with new eye creams and I have to say, this was more like a cream, and it took a little more work to get it absorbed. It is supposed to reduce the appearance of wrinkles while helping the skin in this area feel firmer.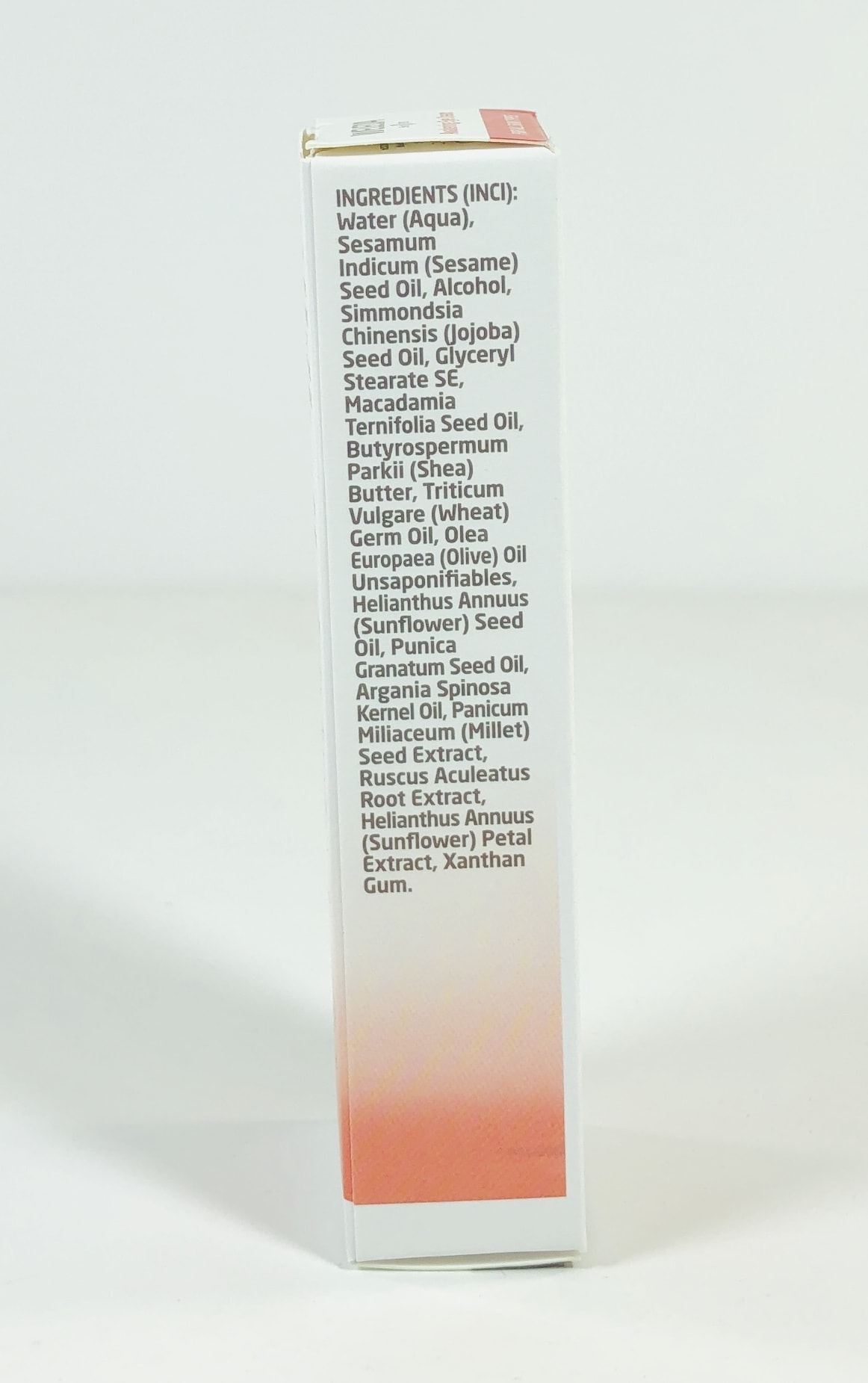 Water is the first ingredient, which may be why this isn't as emollient as I was expecting. I was sad to see alcohol as the third ingredient, not exactly what I want to put in this delicate area, but I didn't experience any irritation.
Himalaya Botanique Toothpaste ($0.76) is a fluoride-free toothpaste for those who don't want to use that ingredient for personal reasons. I prefer to stick with my usual Colgate but I did give this a try.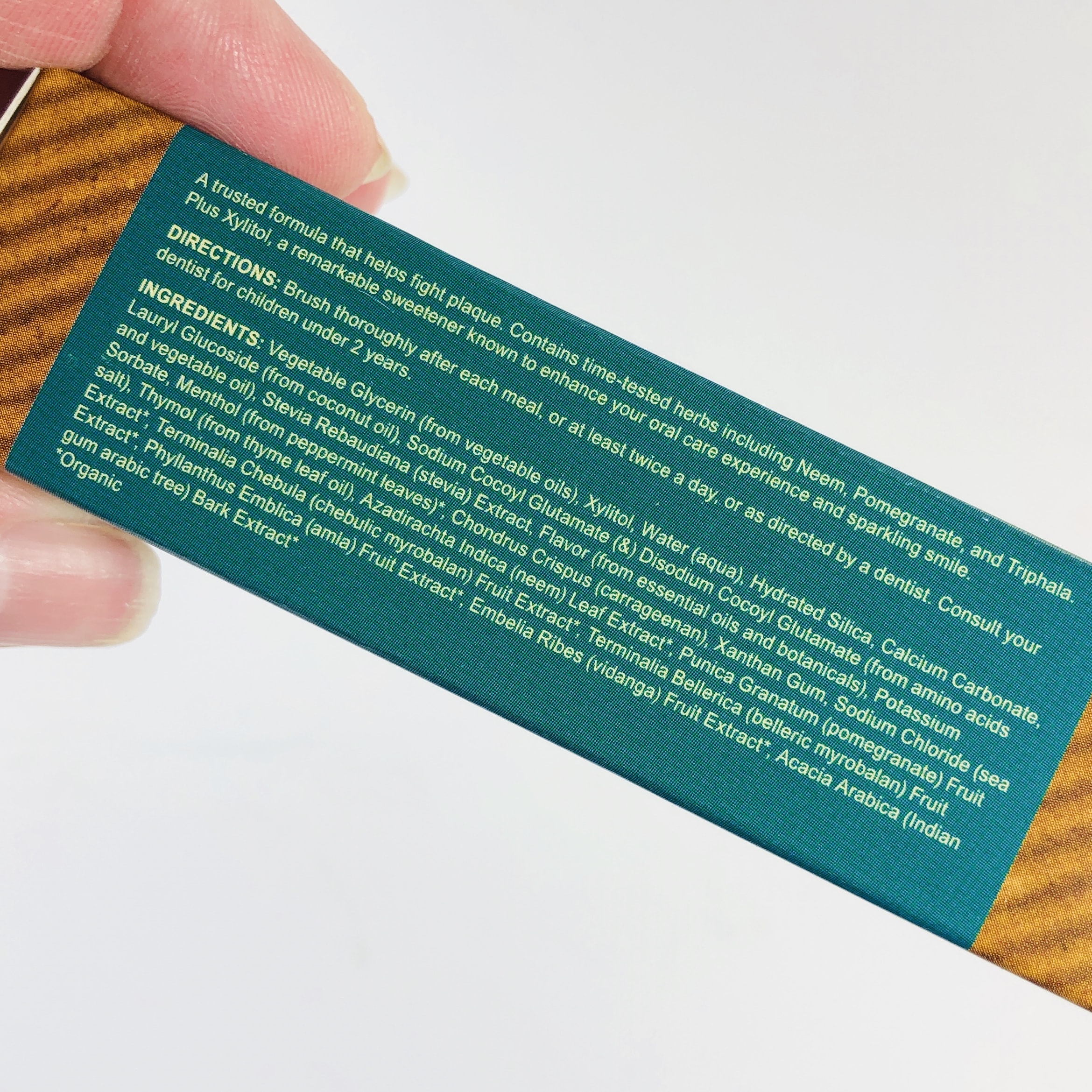 It has neem and hydrated silica along with other ingredients and plant oils. It foamed really well and my teeth felt clean afterwards. The flavor was pretty herbal but stevia just does weird things to my mouth and left a weird aftertaste.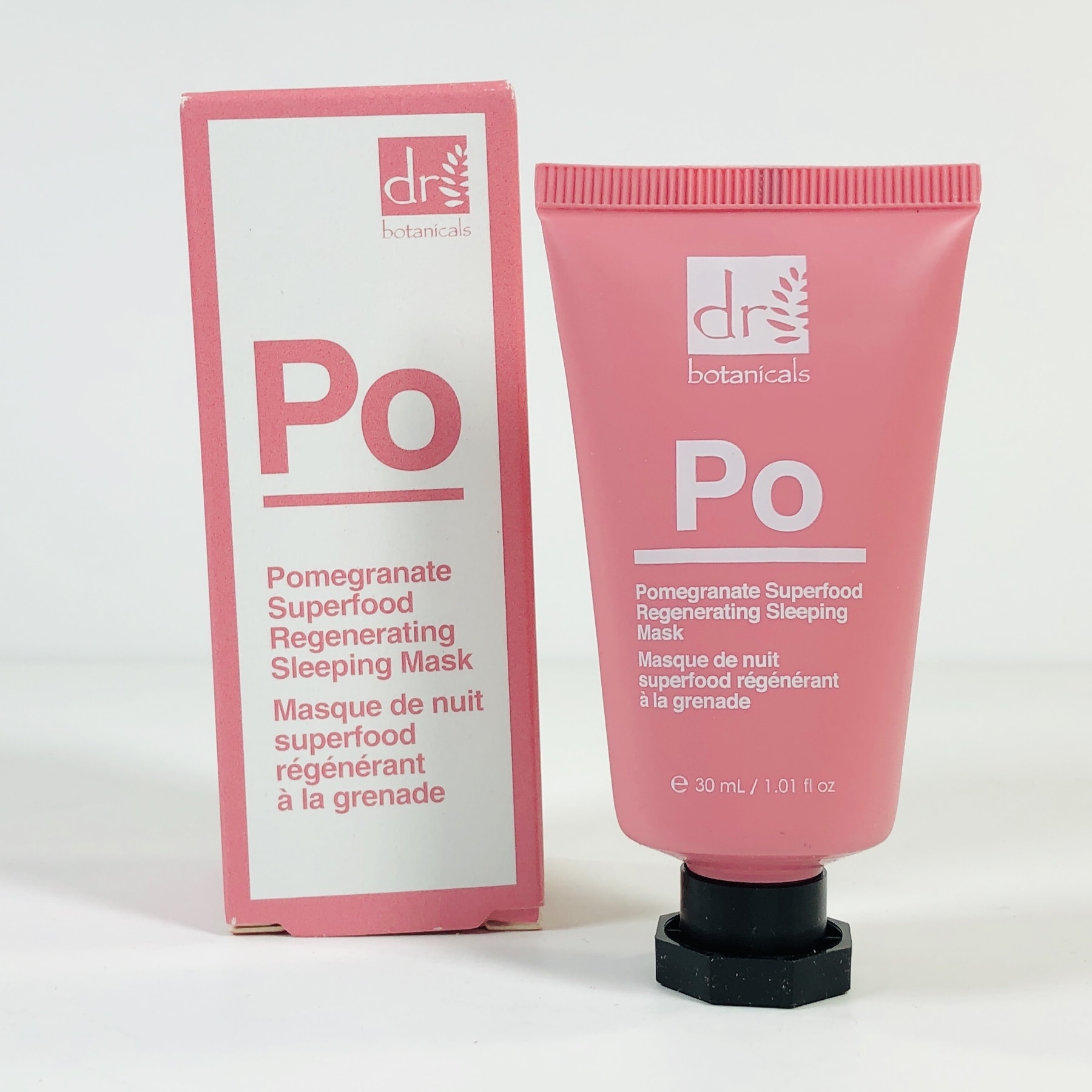 Dr. Botanicals Pomegranate Superfood Regenerating Mask ($43) I don't know why this is so expensive on Amazon, perhaps it's been discontinued? It's a moisturizer that you apply to clean skin before bed and then wash off in the morning.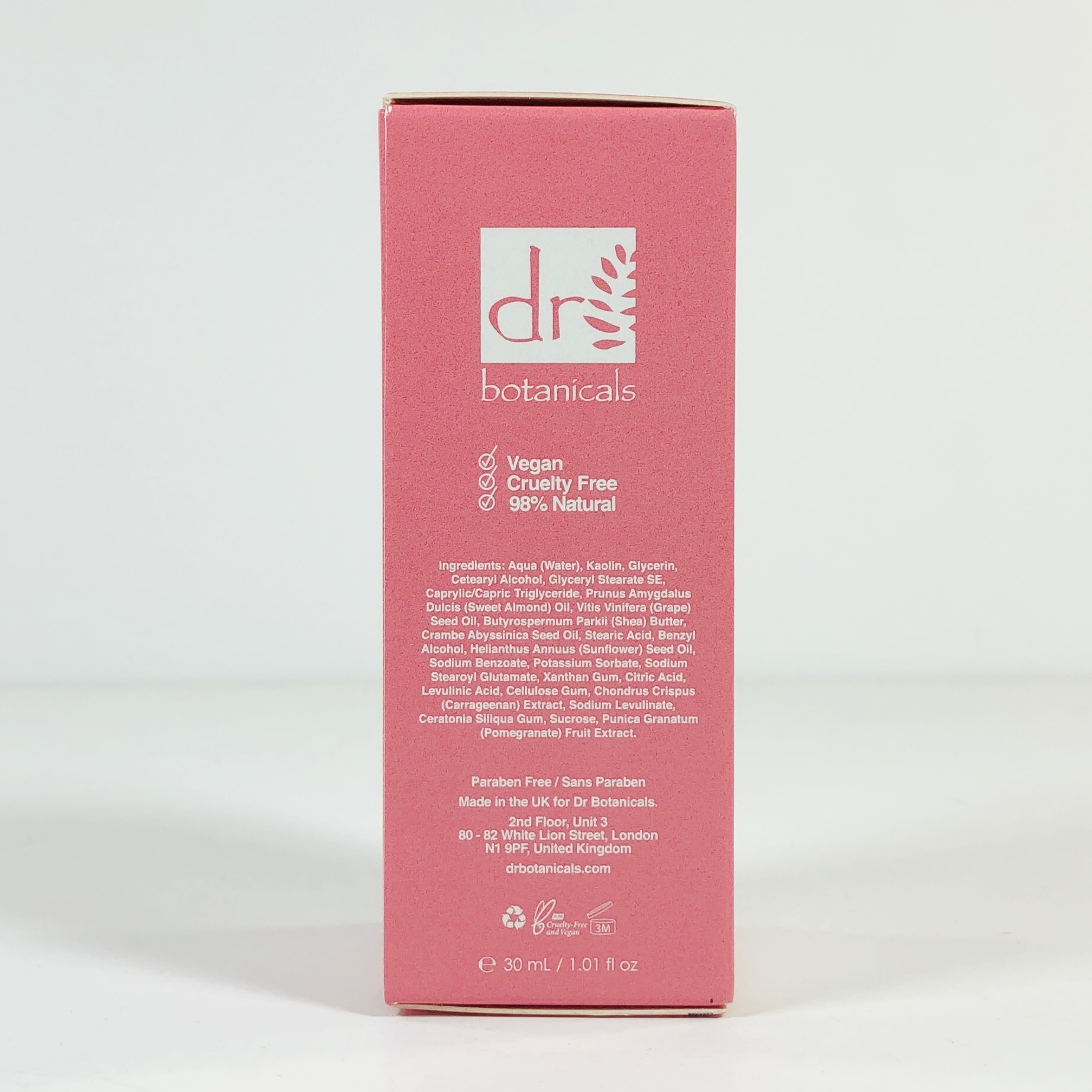 Use 3 times a week to help regenerate skin and use within 3 months of opening. Sweet almond and grape seed oils plus shea butter and pomegranate extract are some of the ingredients and it is non-greasy and has barely any scent at all. Store in the refrigerator if you can.
You & Oil Carrot Broccoli Chia Superfood Skin Oil ($42) My final item wasn't on the info card so I can only guess that it is a bonus item of some sort. Yay once again! It is meant for dry, aging, and wrinkled skin, which means it is perfect for my skin.
This luxurious oil contains sunflower seed and jojoba oils, plus a trio of superfood oils: carrot, broccoli, and chia. They provide antioxidants and may help promote moisture while calming and soothing the skin.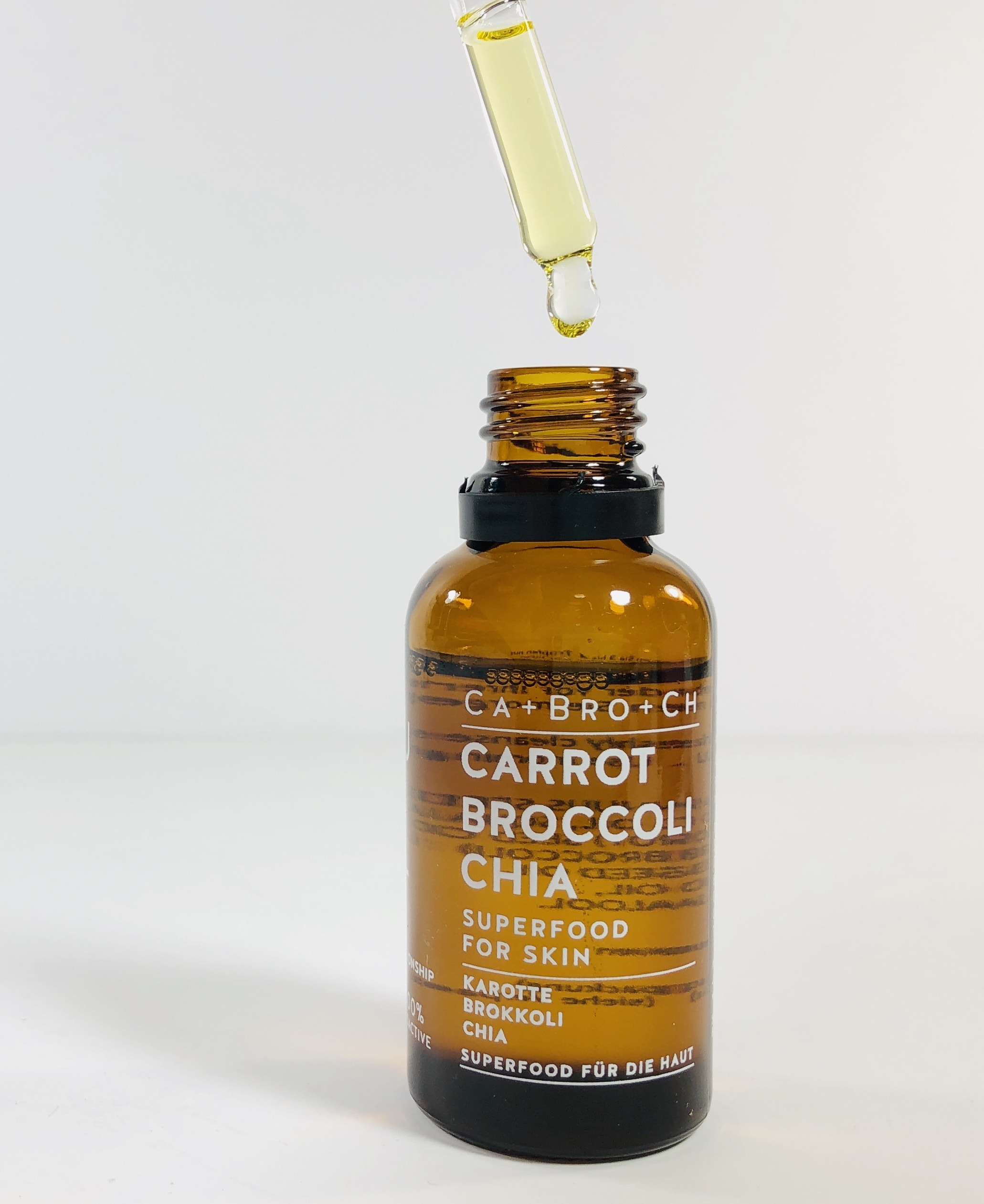 My skin absorbed the oil, but not too quickly, which is what I prefer. It has a light, herbal scent thanks to the marjoram oil. I am loving this oil!
I think this was one of my most favorite Vegancuts Beauty Boxes ever! I was especially happy with the face oil, although I can't figure out why it was in here and not on the card. I did a check on social media and discovered that a lot of people received a bonus item and that it varied. The body butter was amazing and the shea nut oil will get used in recipes along with my essential oils. The value for my box, not including the bonus item, was around $68.45, using the current price for the pomegranate mask. That's pretty impressive!
What do you think of this month's Vegancuts Beauty Box? Let me know which product you're loving in the comments!