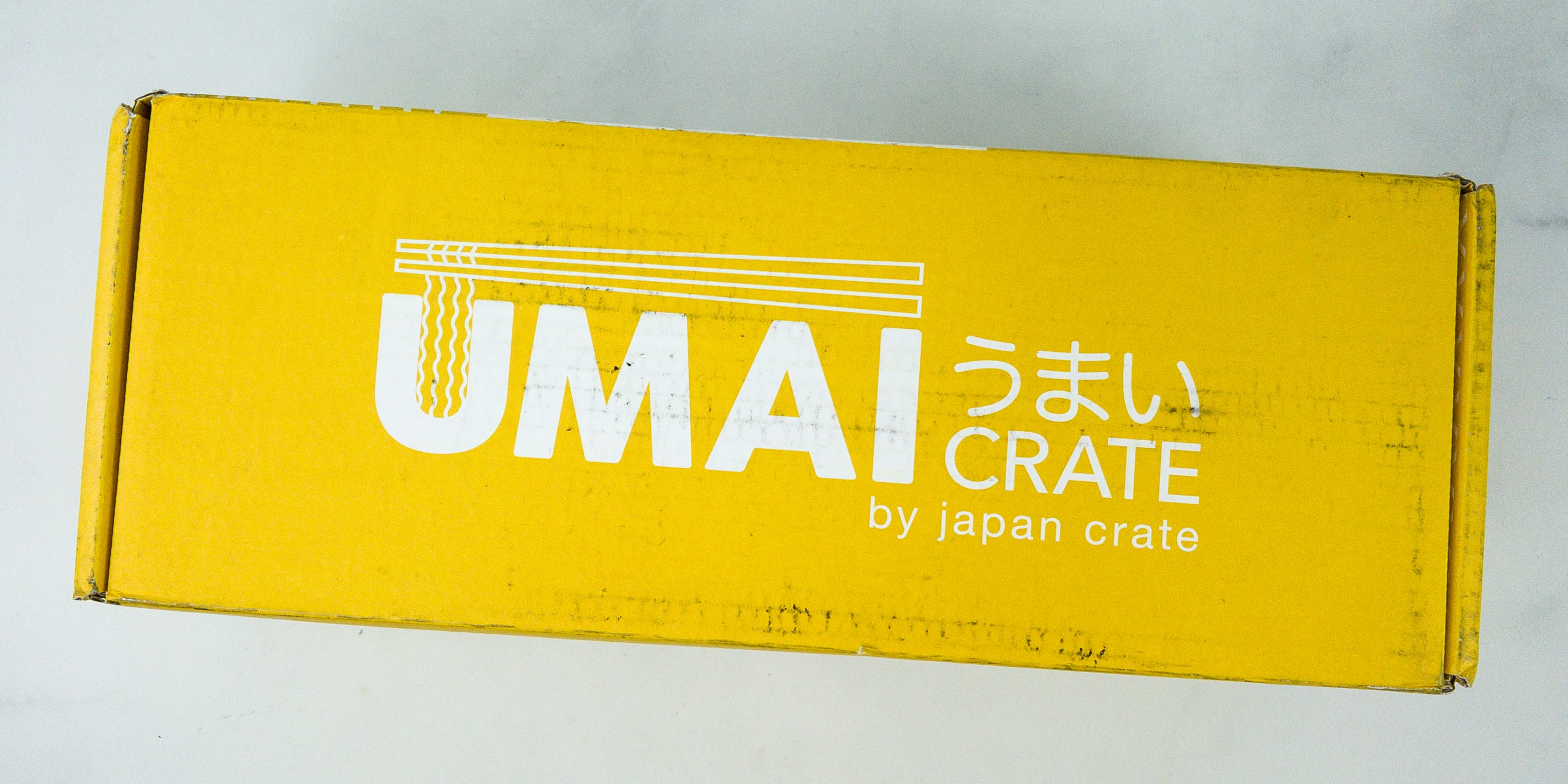 Umai Crate is a monthly subscription box that brings you exclusive Japanese-style noodles every month. The subscription costs $25 per month, and you'll get 7-8 noodles, plus bonus items like gachapons, collectible chopsticks, and more.
Umai Crate is from the same makers that bring you Japan Crate, Doki Doki Crate, and Kira Kira Crate!
DEAL: Take $3 off your first crate. Use coupon code HELLO.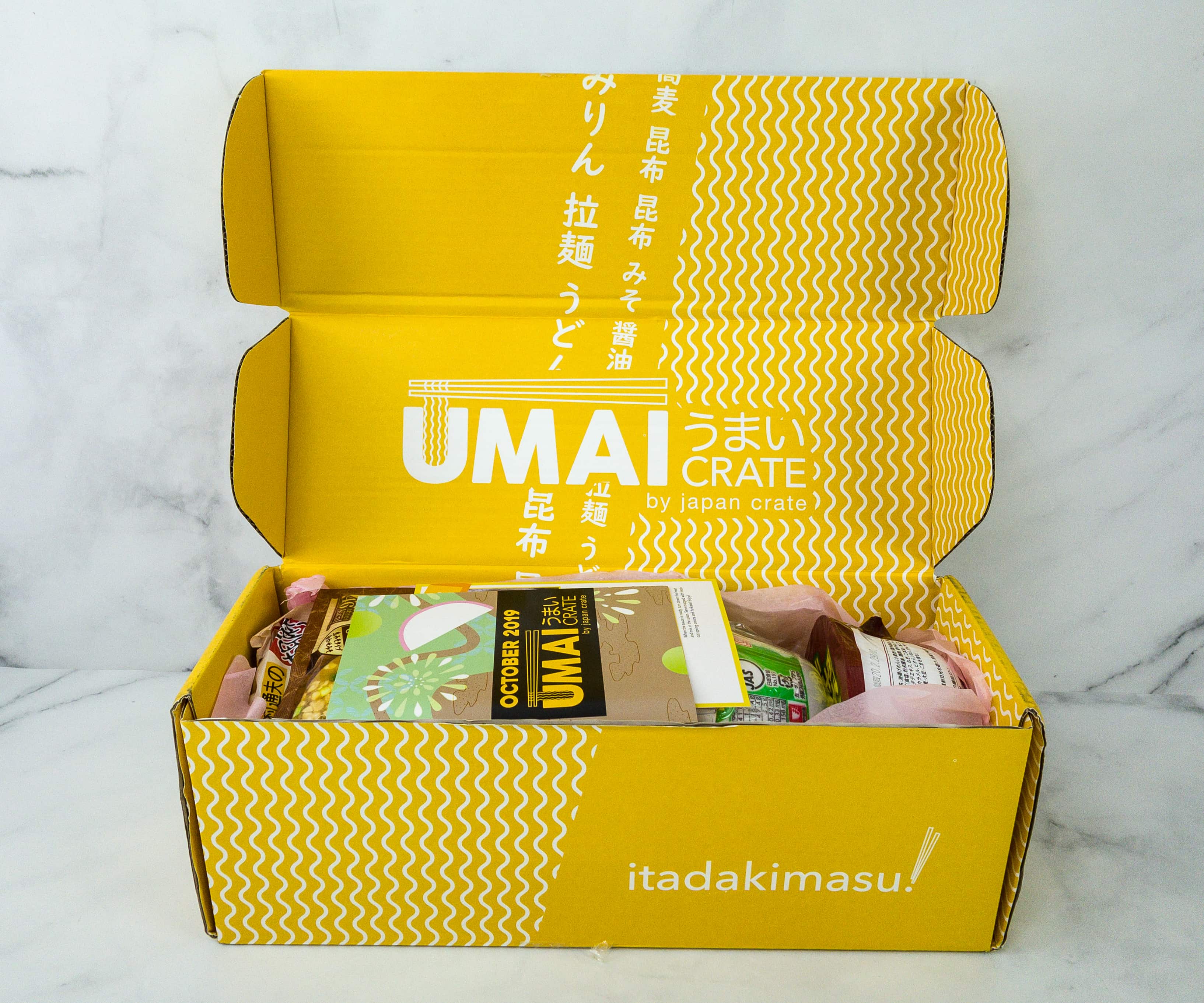 This is the October 2019 edition of Umai Crate. The box is almost the size of a windowsill planter, and it's packed with yummy noodles!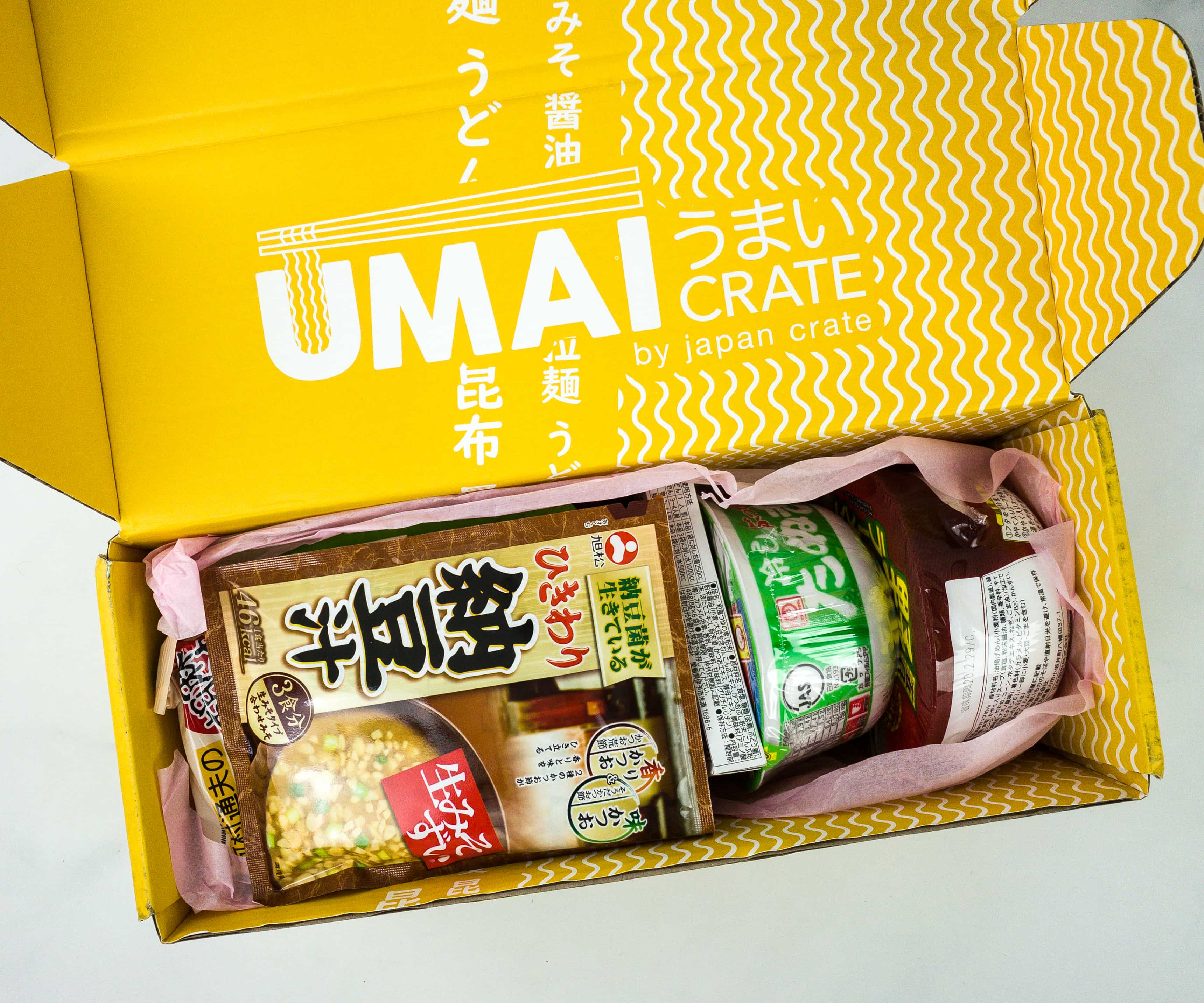 Aside from the pink paper surrounding the items, there's no other extra packaging.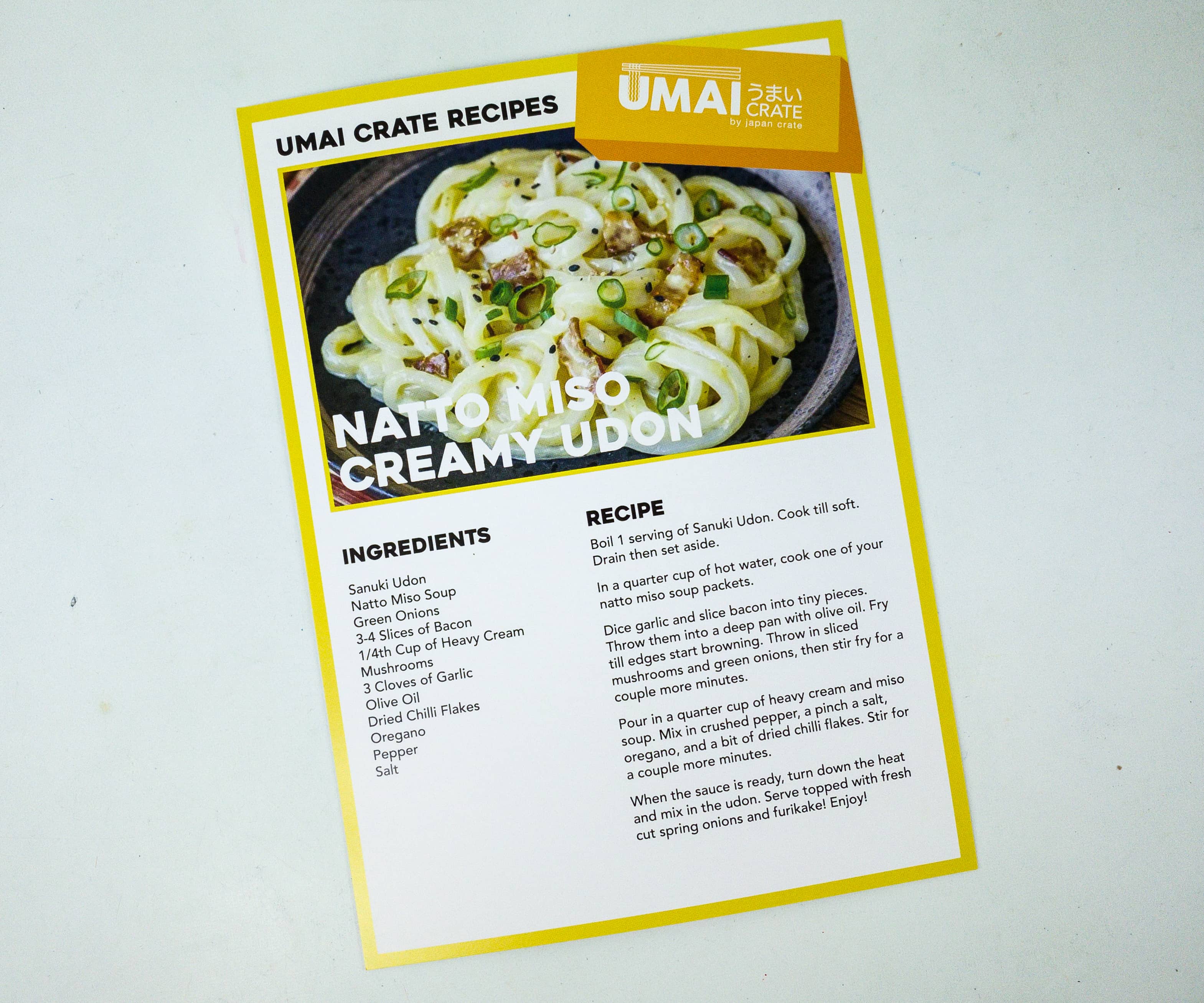 The box also includes an exclusive Umai Crate recipe. This month's featured recipe is Natto Miso Creamy Udon!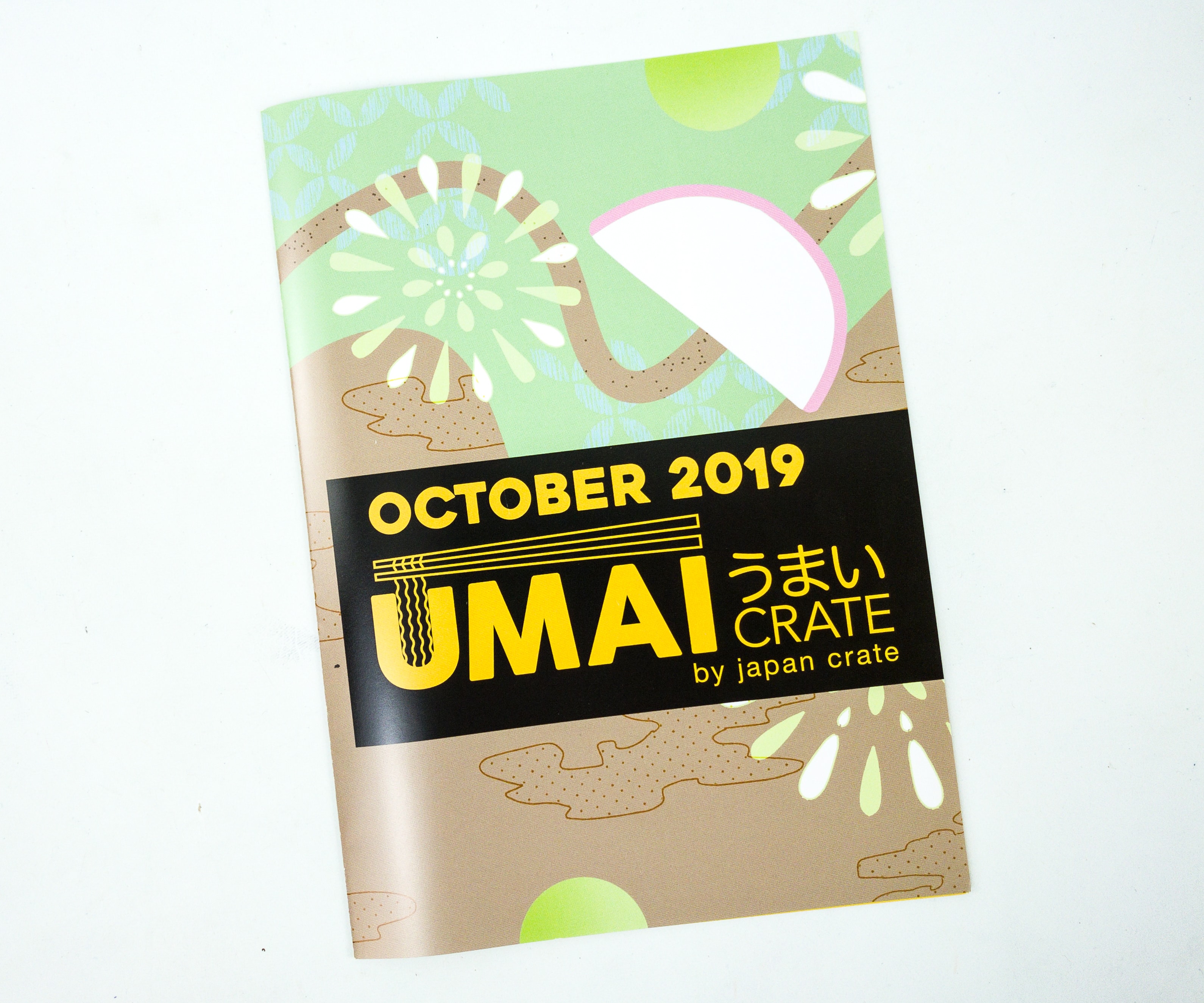 It includes a booklet that contains a couple of fun articles about noodles and the noodle eating culture in Japan.
There's a list of all the items in the box, with their specific descriptions and directions for cooking. We also got a bonus item, which is the Spicy Curry Powder!
Everything in my October 2019 Umai Crate box!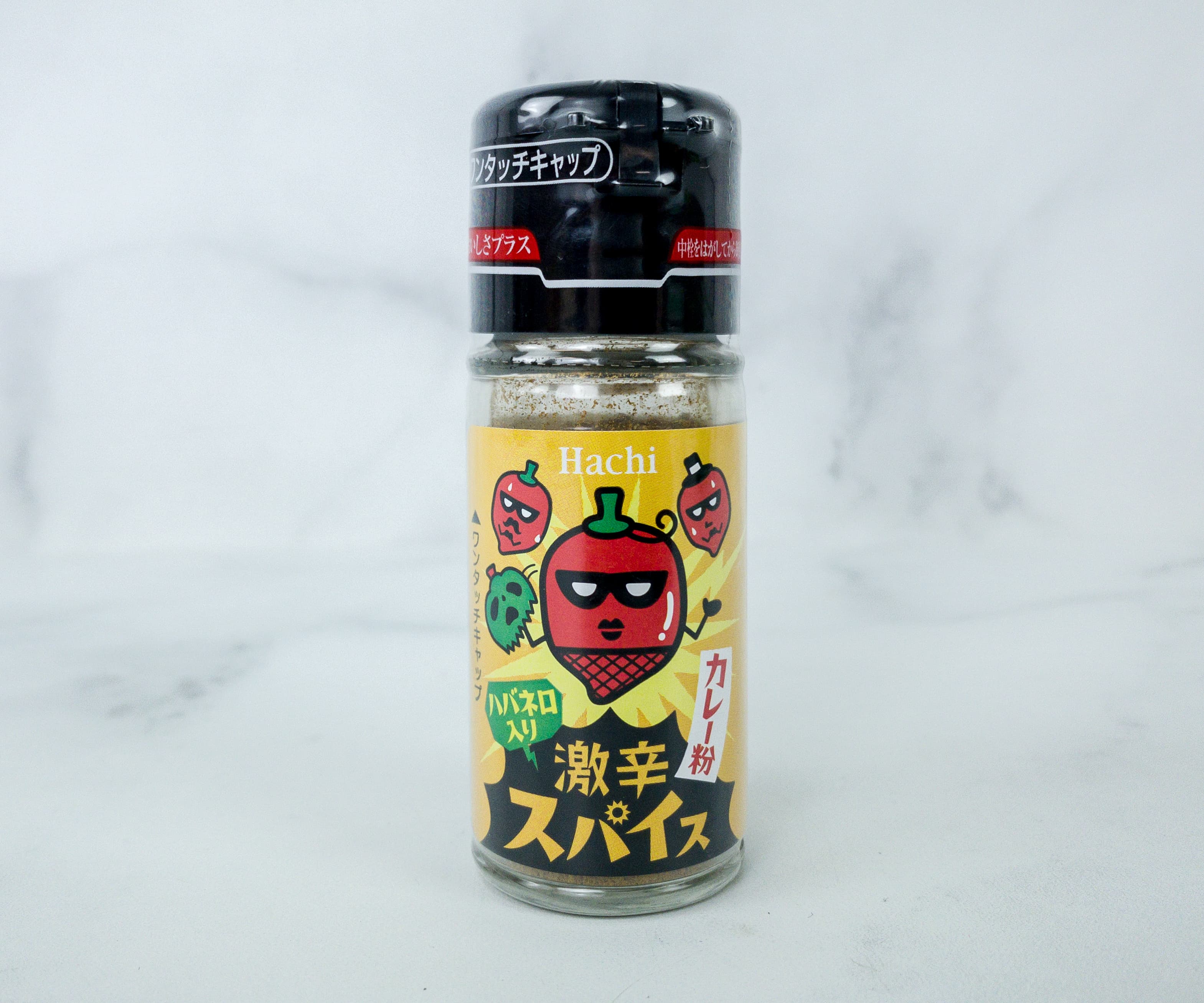 Spicy Curry Powder. This powdered seasoning is one of the best and easiest ways to spice up your noodle dishes. It's strong so you only need a little. It dissolves easily as well. To use, just add the powder on your noodles, mix, and enjoy!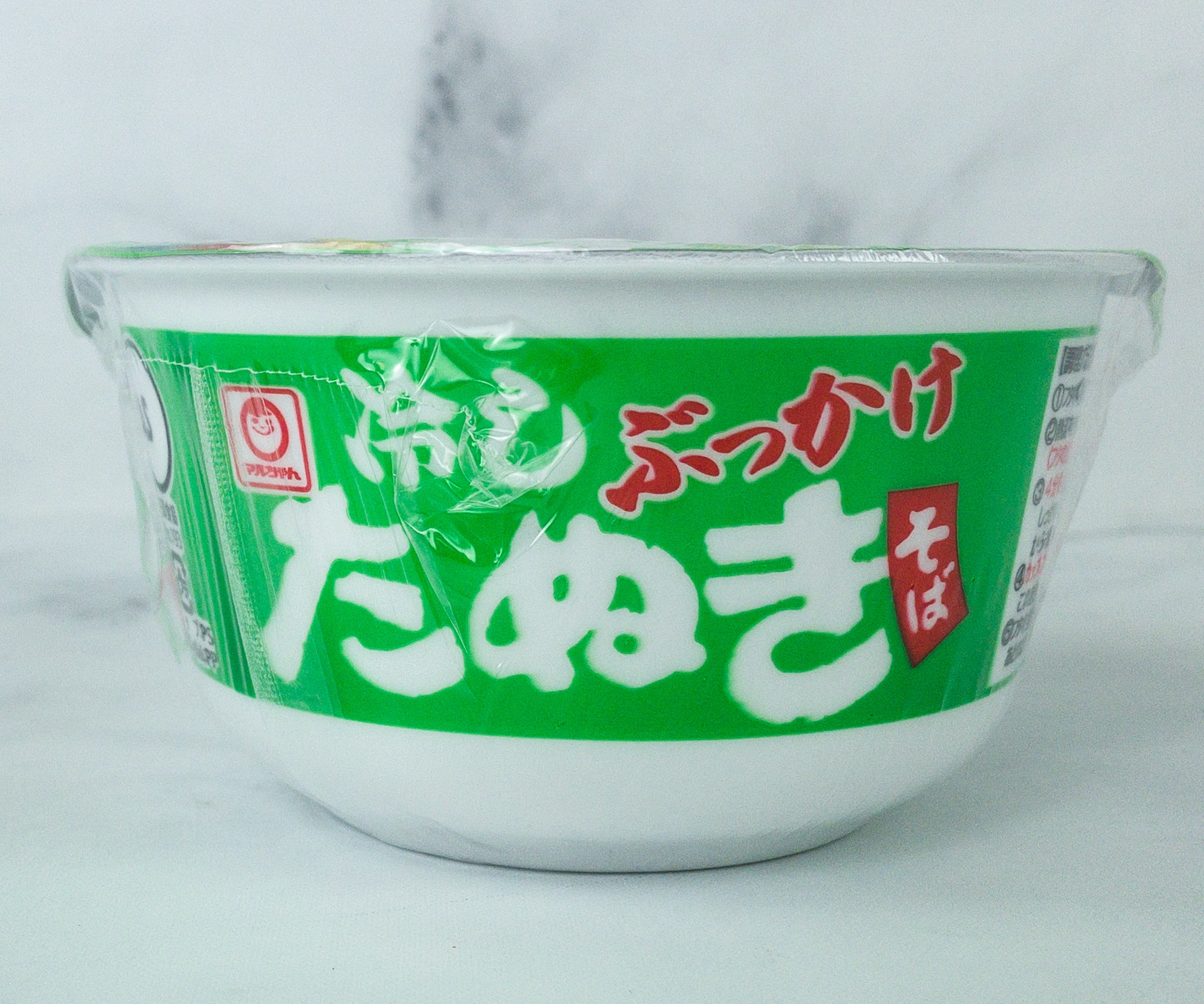 Cold Bukkake Tanukisoba.  It's a traditional Japanese style noodle dish that features a flavorful mixture of kelp and shiitake mushroom flavor.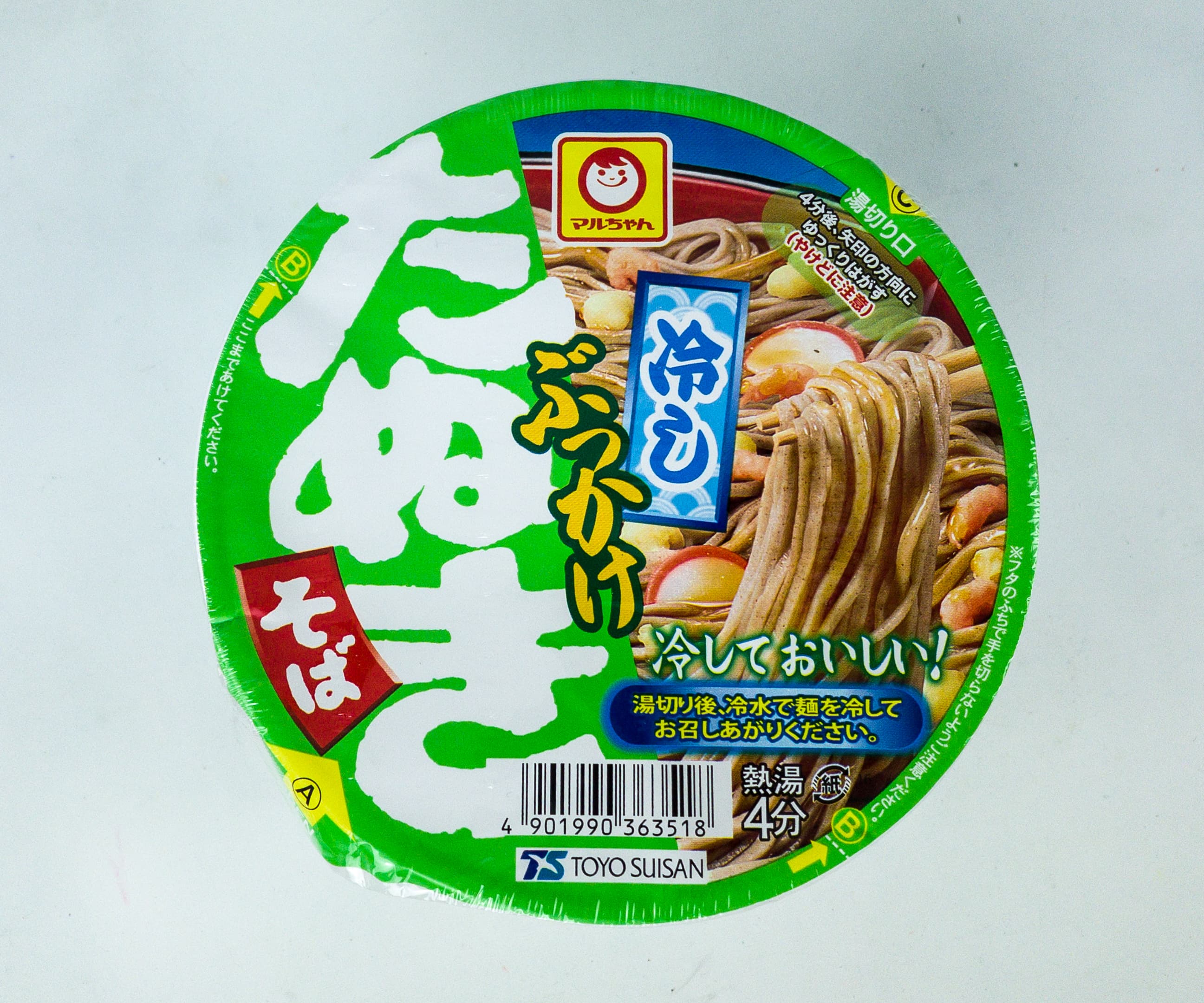 According to the sheet, this noodle dish is best served together with shichimi pepper, onion, and shrimp tempura.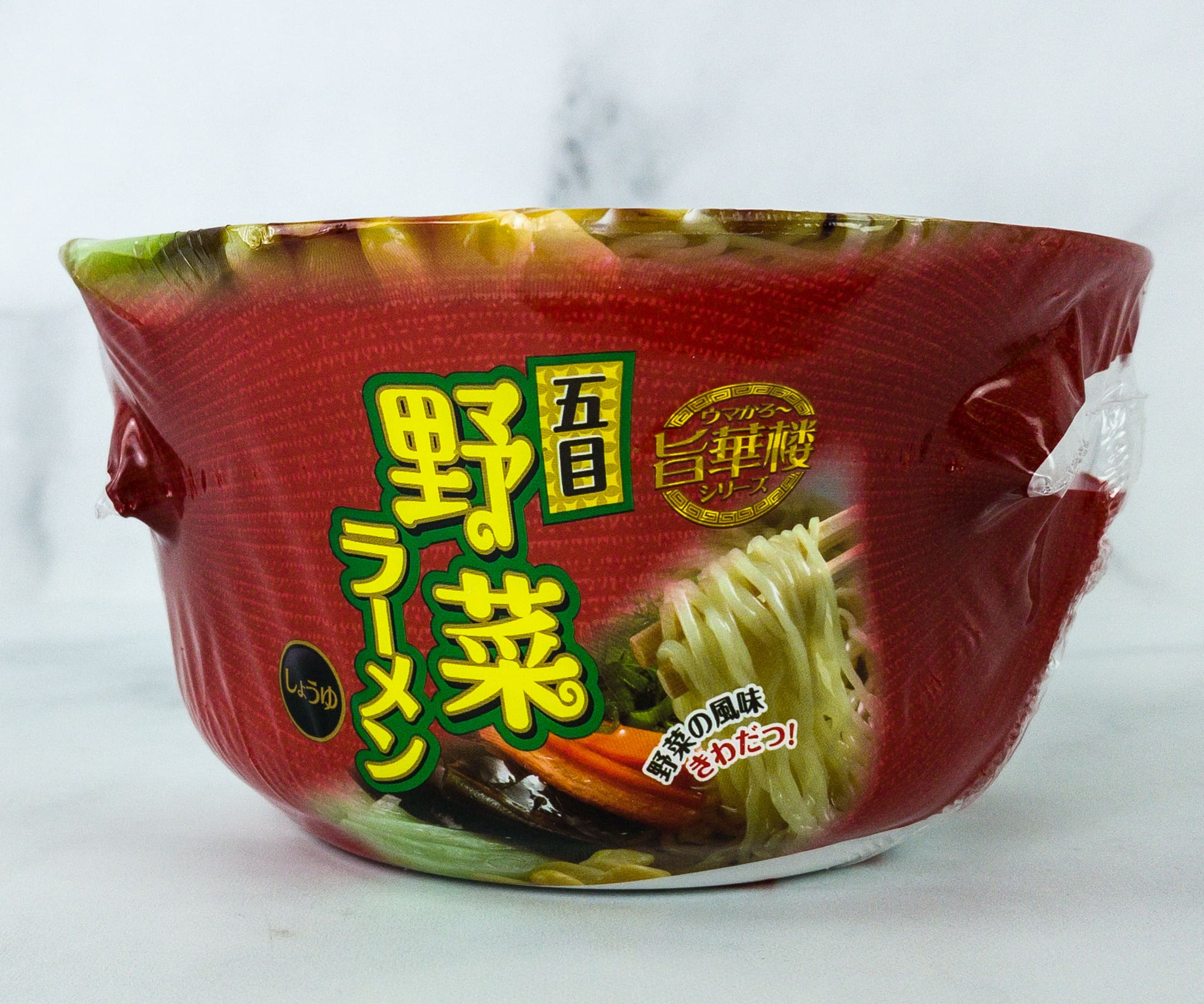 Umikaro Gomoku Vegetable Soy Sauce Ramen. The next bowl of noodles we got is vegetable-based ramen made with carrot, corn, and soy sauce-based broth flavor.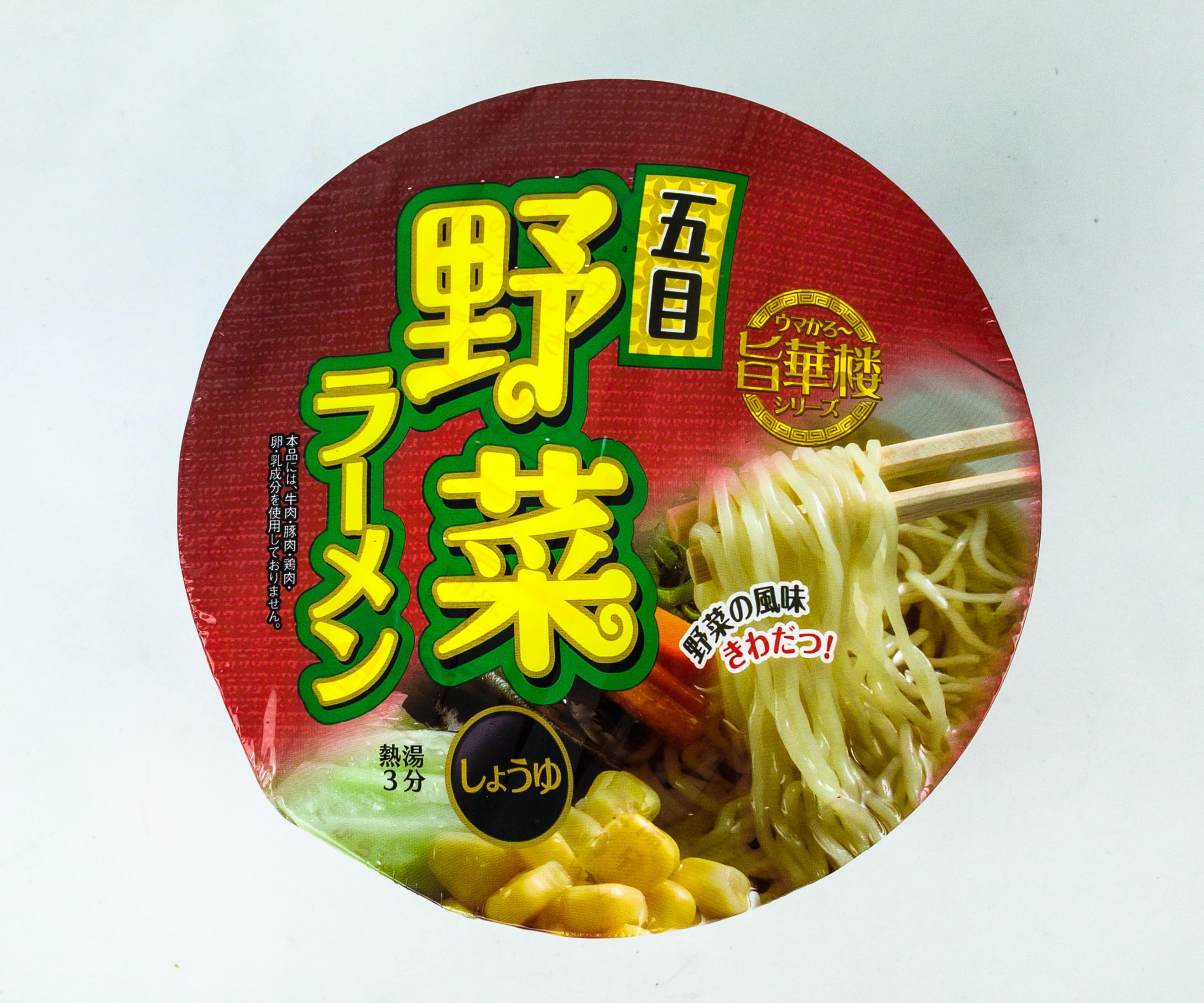 You can even add shiitake mushrooms in it or try it together with the spicy curry powder!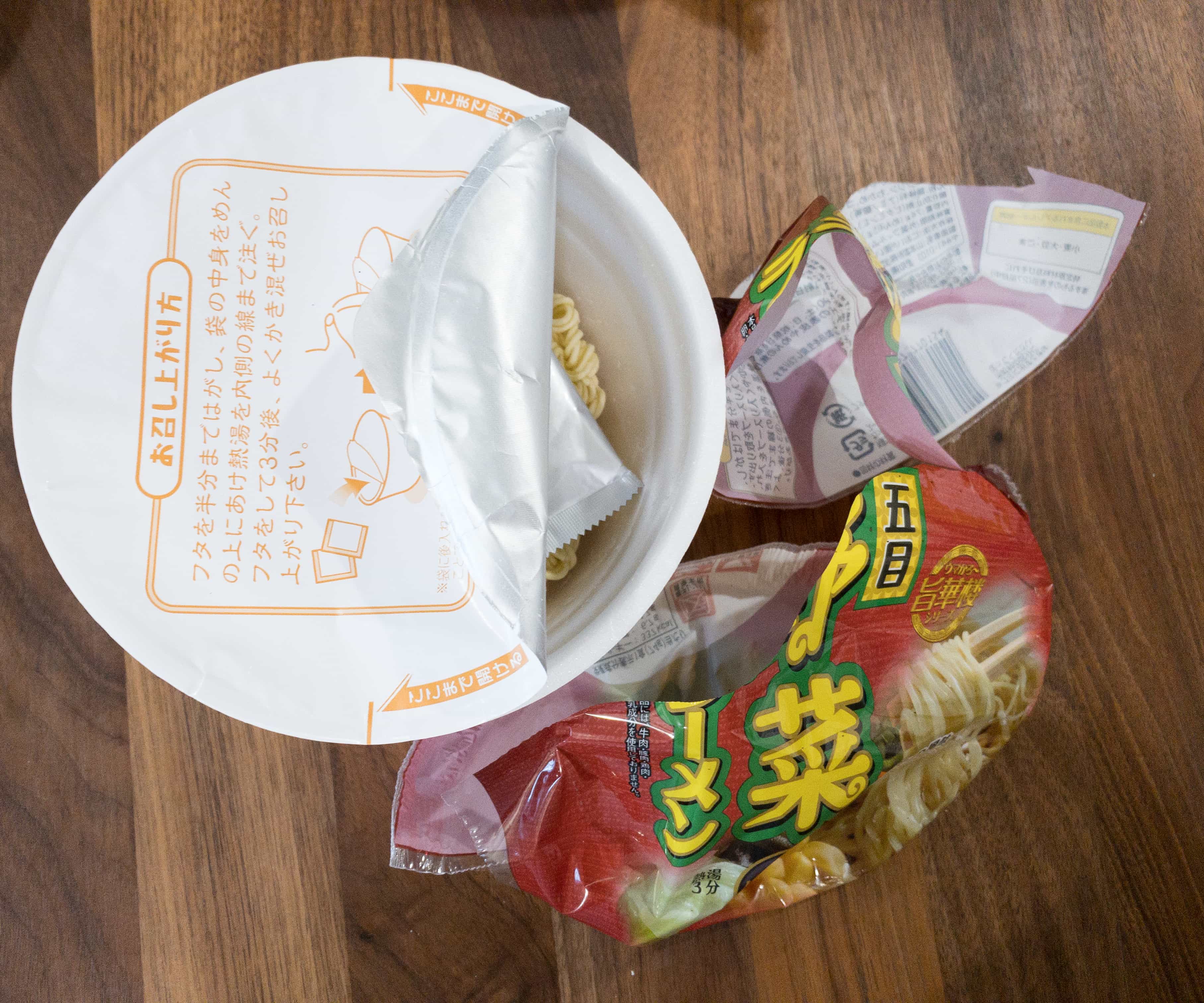 When you remove the plastic packaging, there are instructions on how to prepare the noodles on the lid. The noodles also came with seasoning.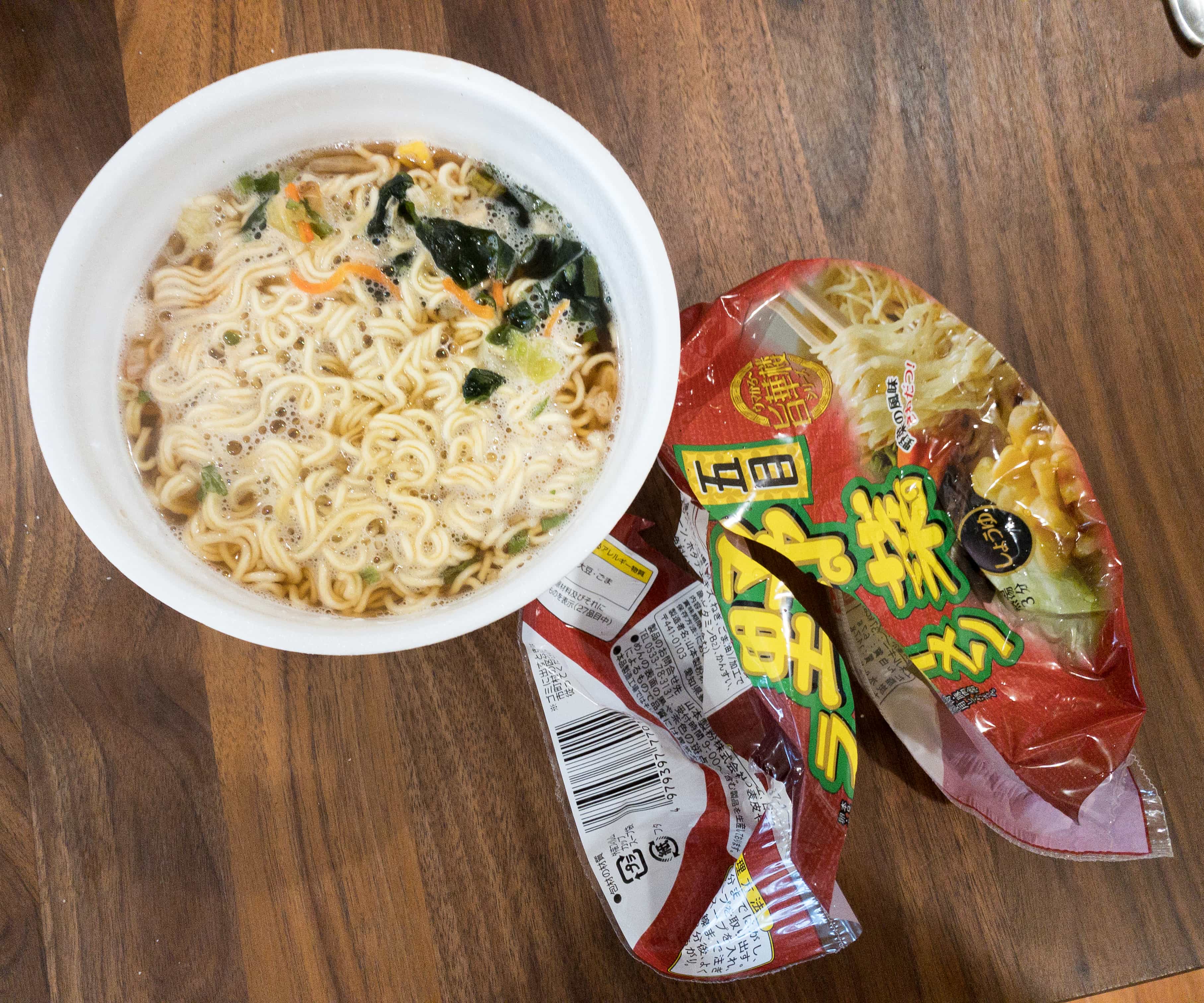 As you can see, there are seaweed strips, as well as corn bits and carrots!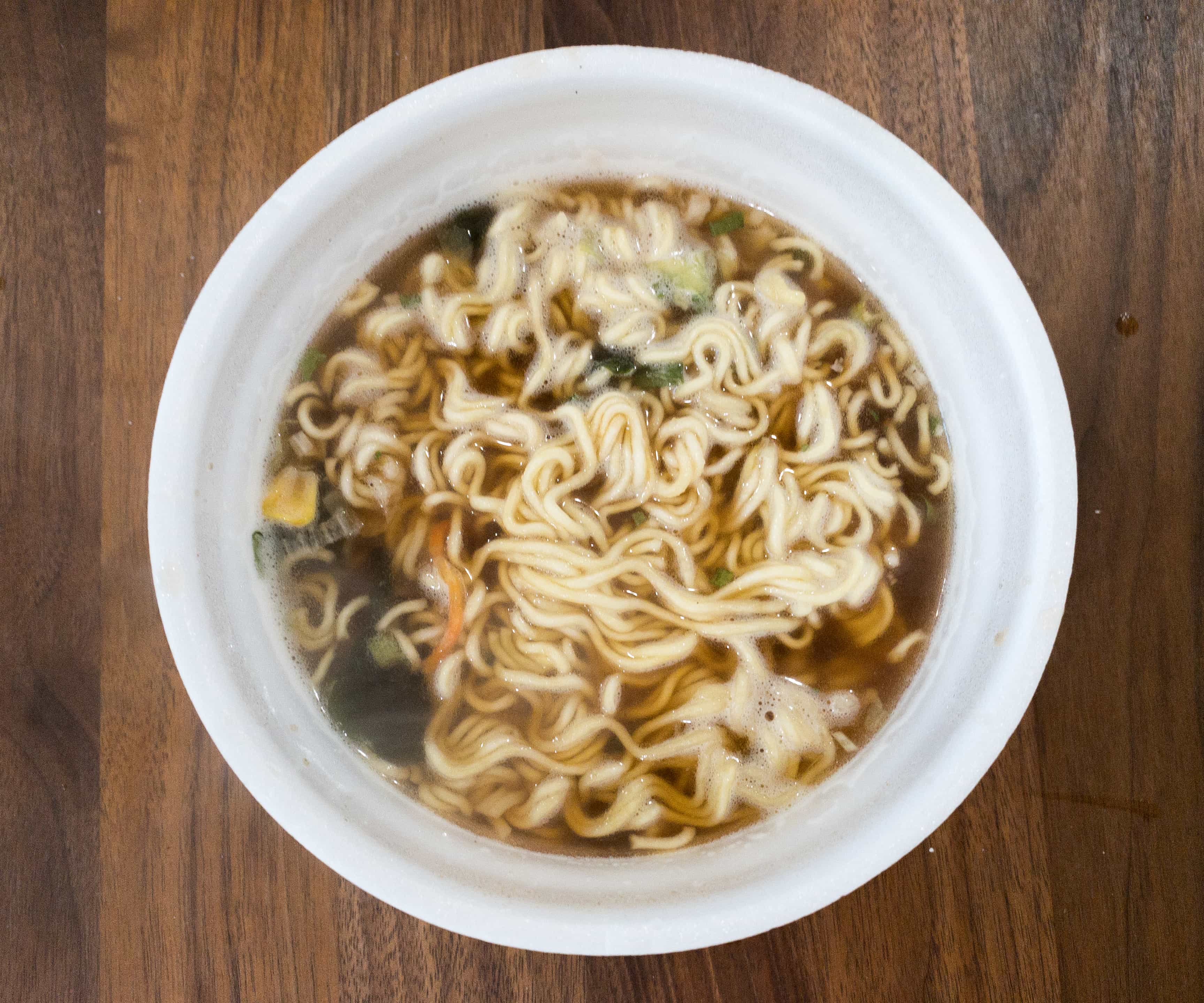 It's a filling and delectable ramen! The broth is so tasty!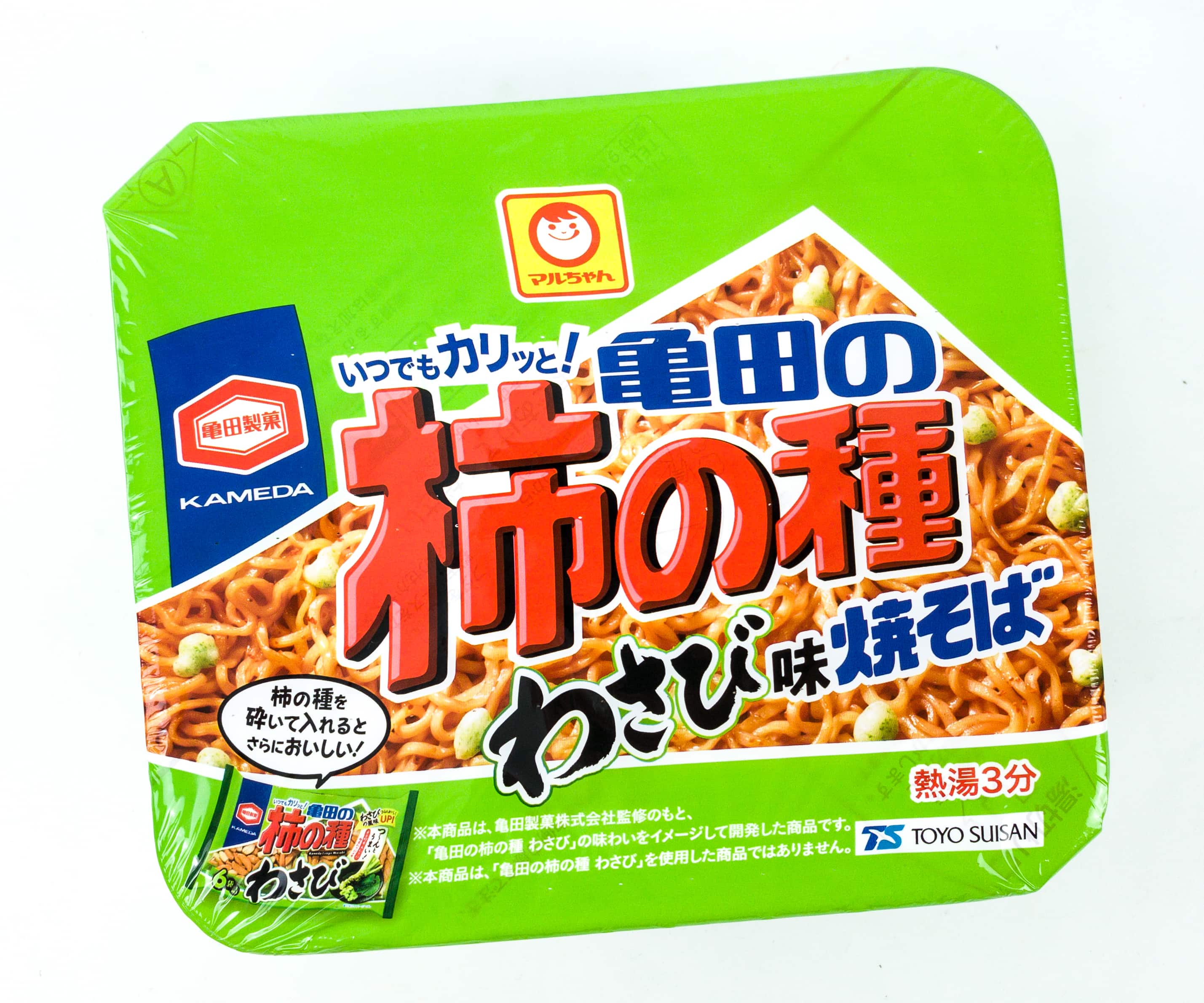 Kameda Kakinotane Wasabi Yakisoba. Now, it's time for yakisoba noodles! This one is wasabi flavored, perfect for those who like their noodles extremely spicy. You can also add some pickled ginger, pork, or cabbage for a more well-rounded meal.
Miso Ramen. It's a delightful noodle dish made from 100% all-natural ingredients with a delectable miso flavor.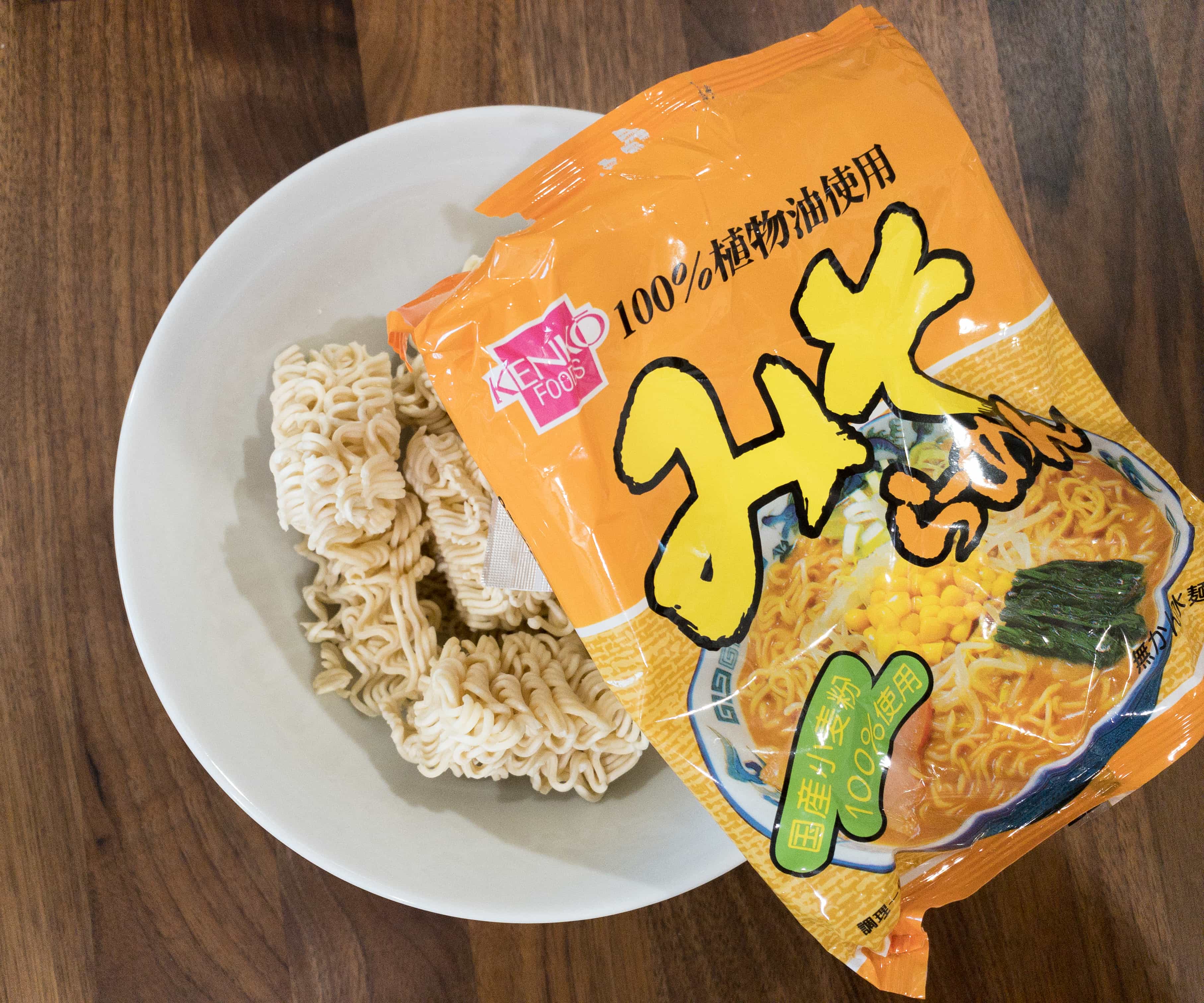 This noodle dish would be more flavorful when you combine it with corn, sauteed spinach, and braised pork.
We decided to have it plain but it's still so tasty!
The broth had such a robust flavor!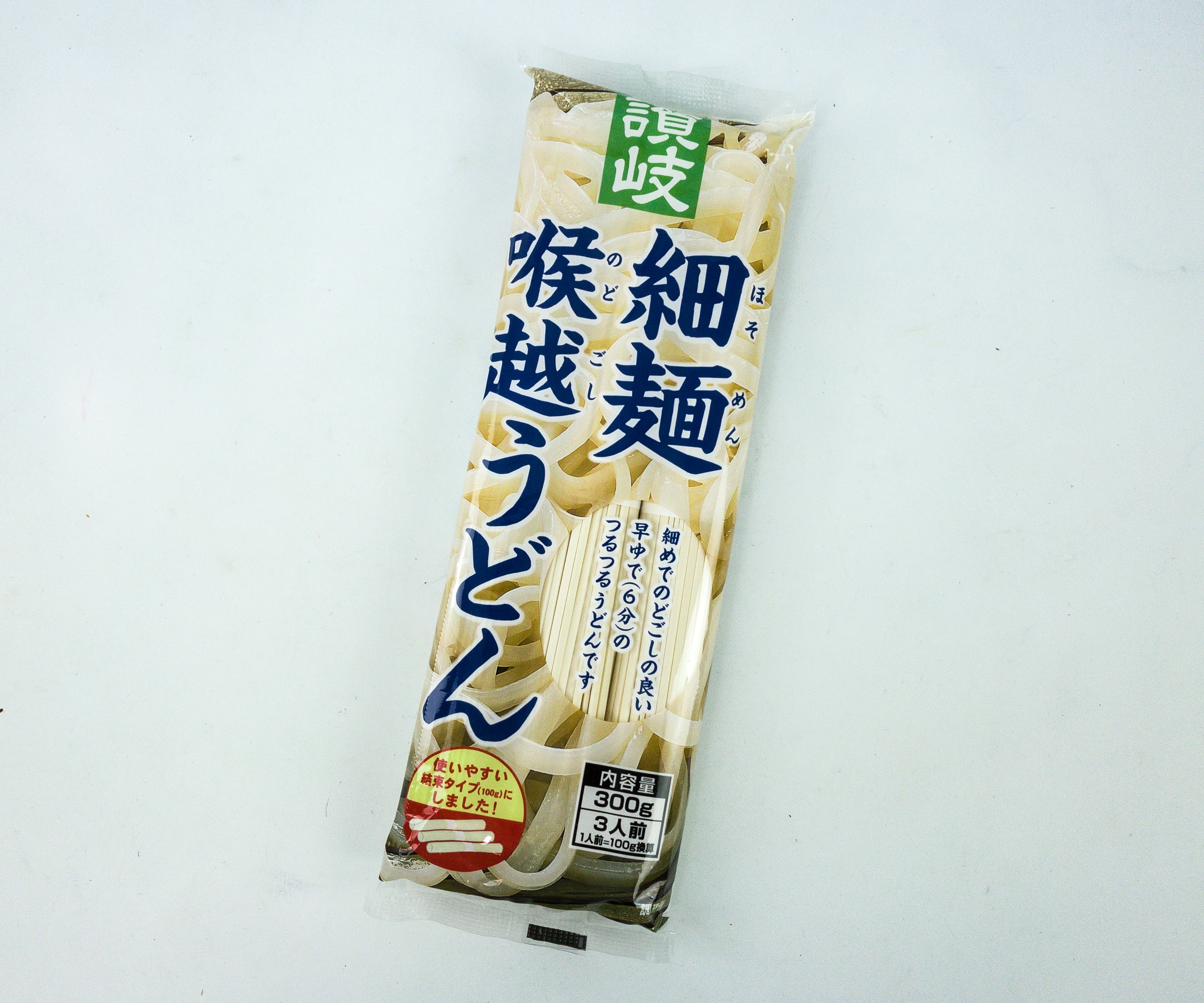 Sanuki Udon. It's a well-known udon dish from Kagawa prefecture that is recommended to be served cold and devoured on a hot day. This udon soup is best served with shichimi pepper and seaweed!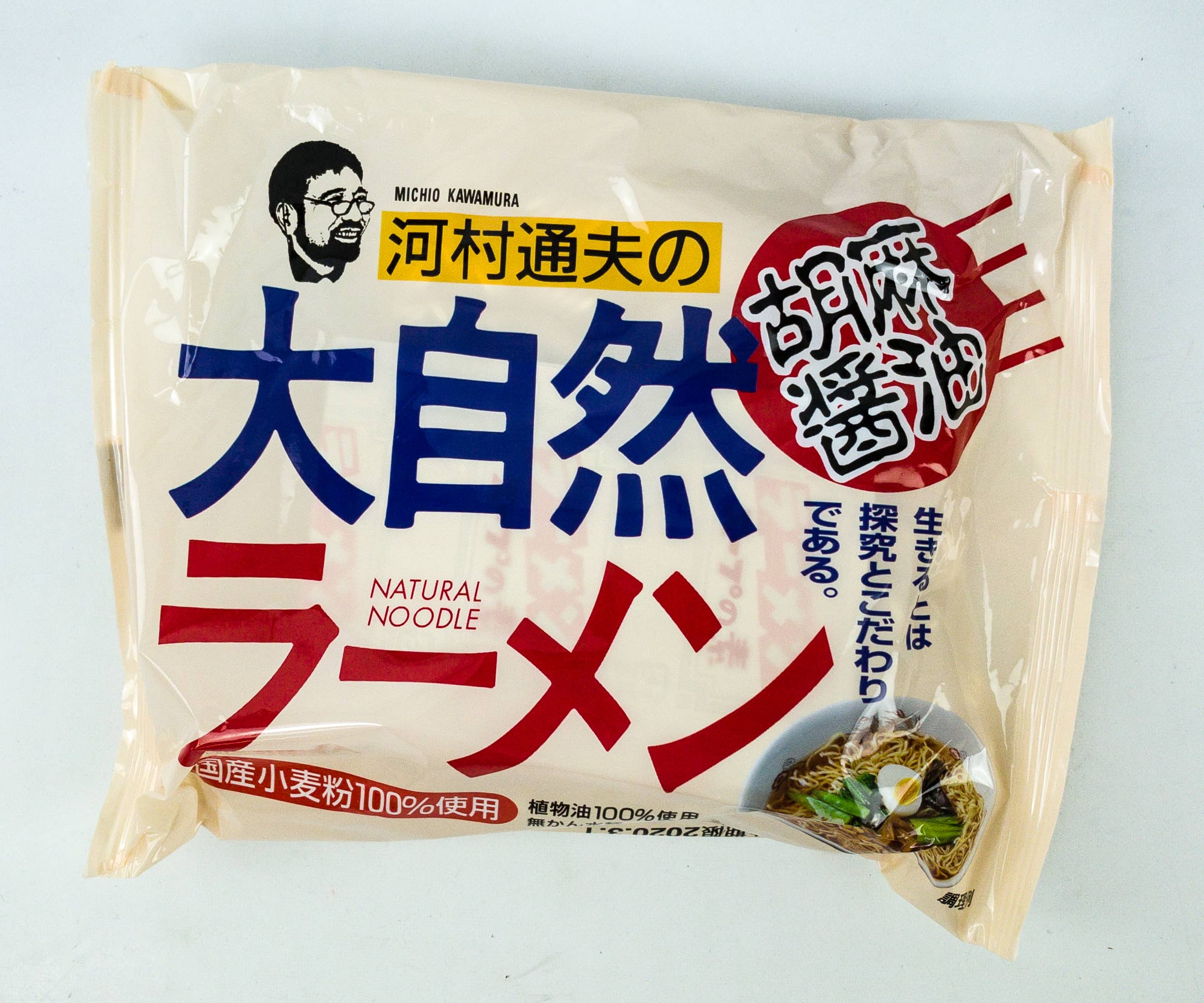 Daishizen Ramen. This version of ramen features a well-balanced taste coming from sesame and soy sauce. It's so delicious, we can't help but crave for more!
We're so excited to try this one because it says "natural noodle" on the pack.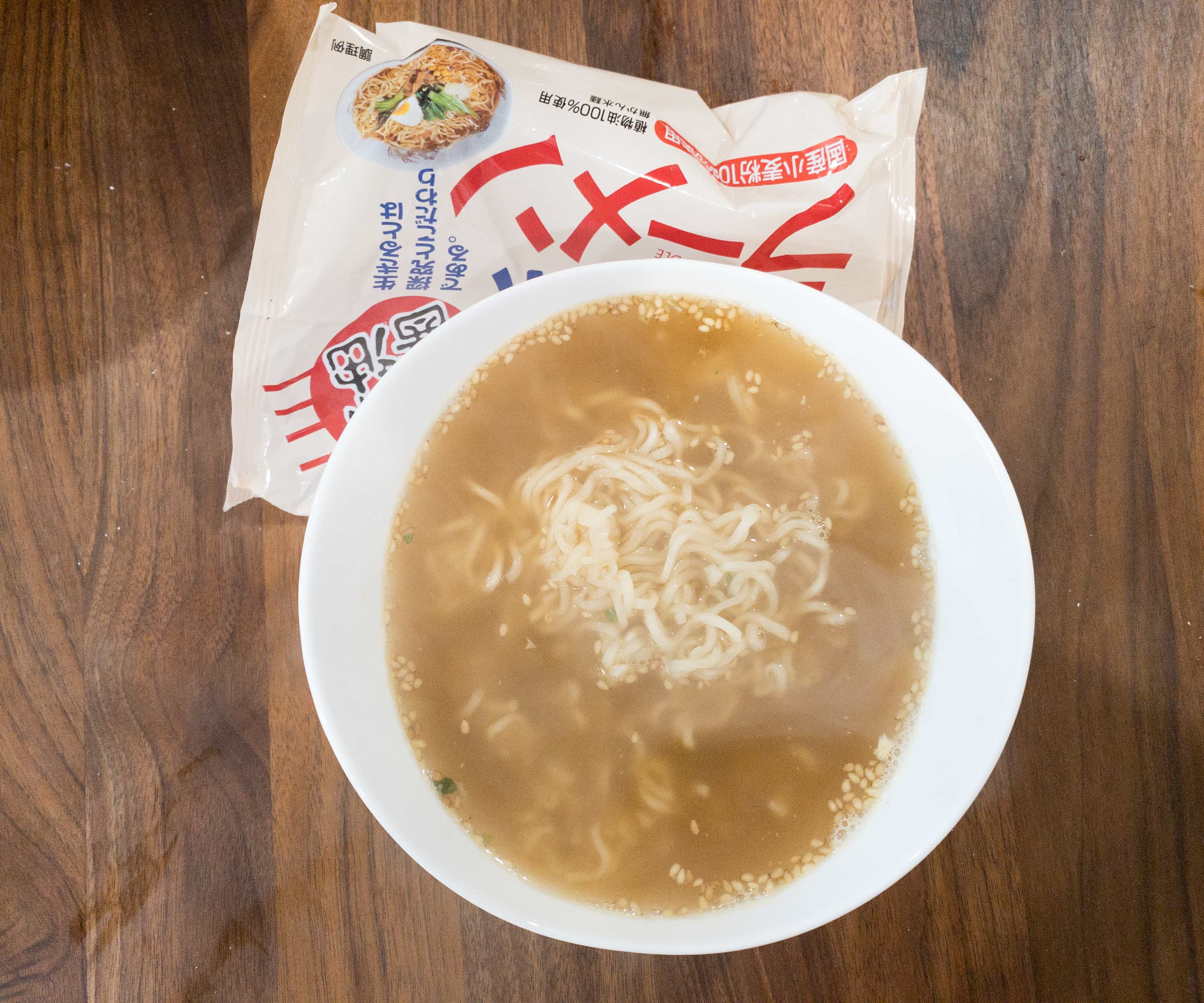 Lots of broth warmed up our stomach easily. This is definitely what you call comfort food.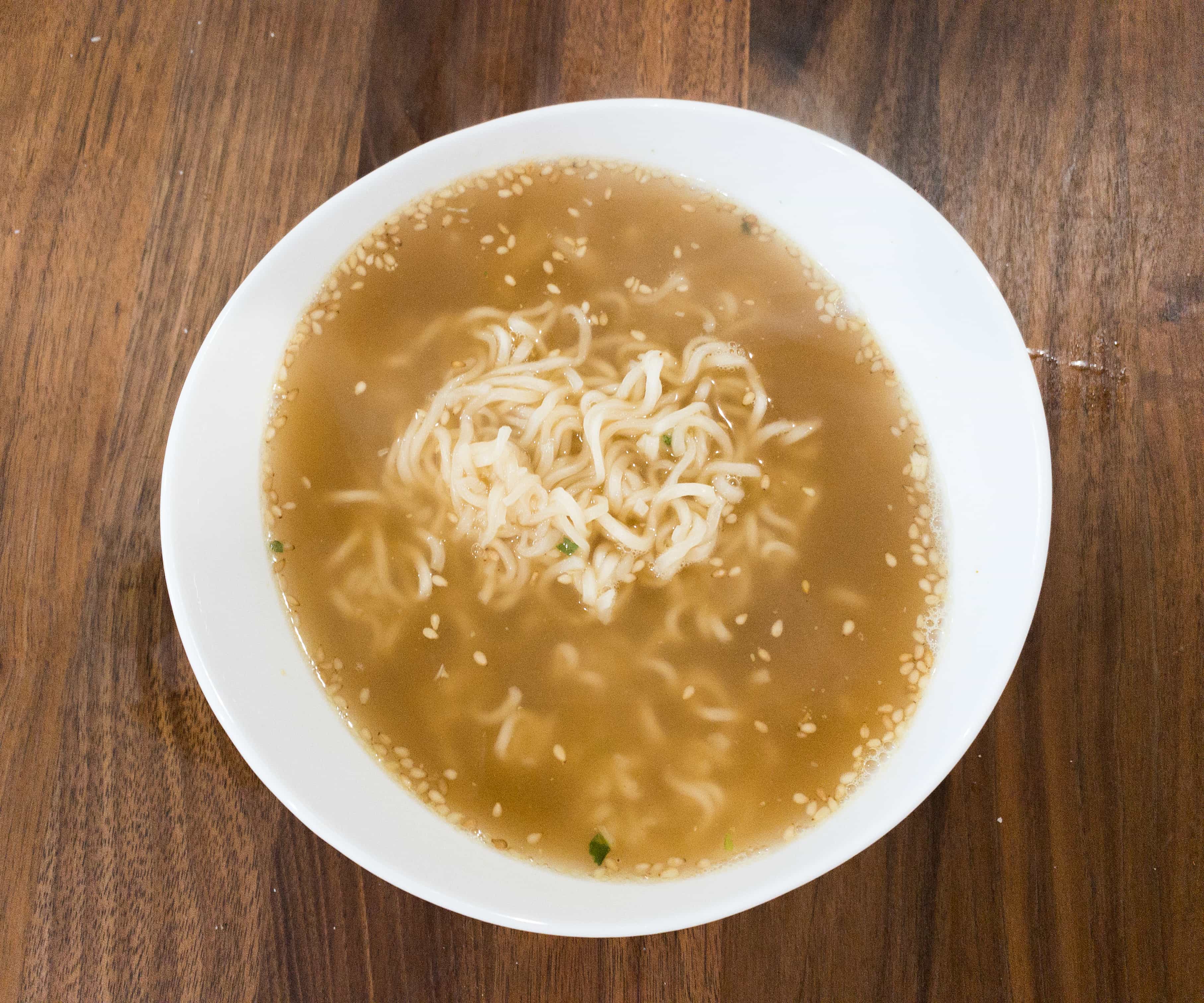 The noodles didn't fail us, it's really filling. The broth is savory and satisfying overall!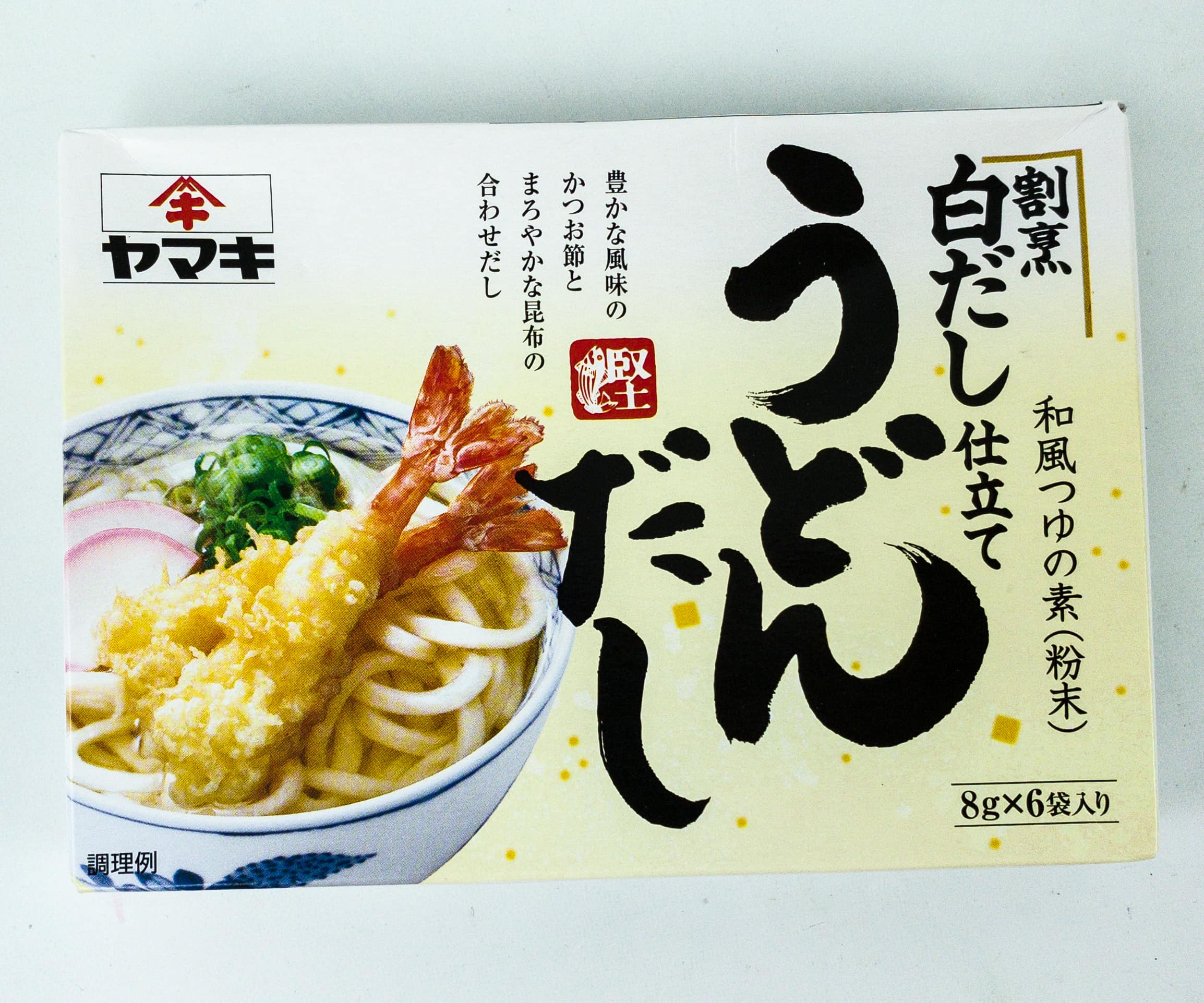 Kappo White Udon Soup. It's an easy-to-prepare noodle dish that features a smooth soup stock made with classic umami flavor. It goes perfectly with fried rice and Japanese style risotto.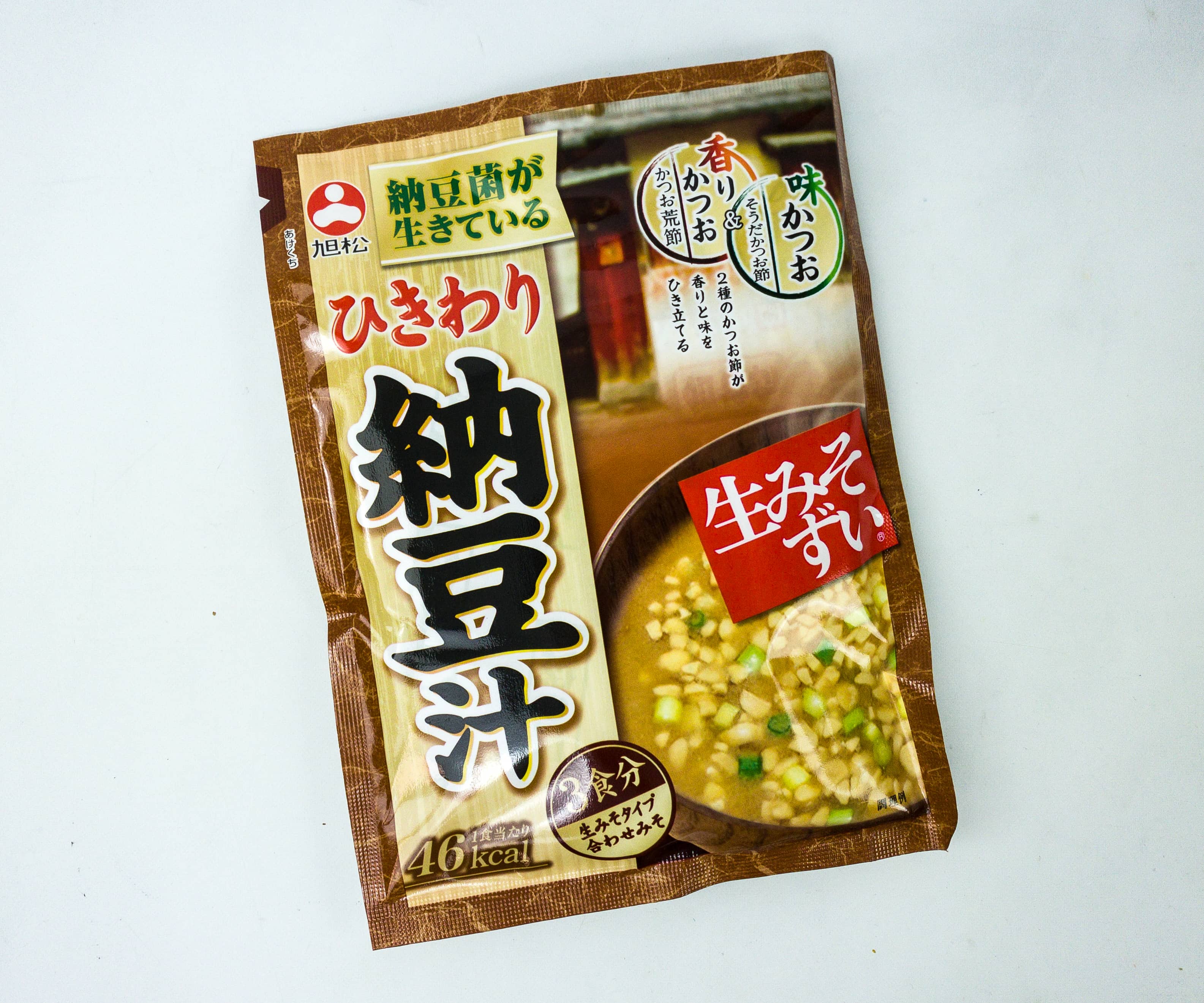 Natto Miso Soup. This miso soup is rich and savory. It even contains delicious crushed natto, producing an appetizing soup that goes well with tofu and sliced green onions. This soup is also a great cure for hangovers!
Umai Crate definitely satisfied our noodle-loving hearts, giving us the best noodles from Japan and other condiments that go well with them. Most of the noodles they send are not just popular in Japan, but are also hard to find here in the US. Our family enjoyed all the noodles we got this month, and our favorite is the miso ramen. We also love the bonus item, which is the spicy curry powder. Definitely looking forward to more unique noodle dishes in future boxes! If you're a noodle lover like us, this subscription is a great way to try beyond what's usually available at the local store shelves!
What's your favorite ramen this month?