The JoJo Siwa Box is a quarterly subscription box that sends exclusive apparel and accessories for fans of Jojo Siwa! She is a dancer, singer, actress and a Youtube personality. She appeared on several Nickelodeon shows, has a vlog, several singles and joined Dance Moms contest. She won the Kid's Choice Award for Favorite Viral Music Artist and Favorite Musical Youtube Creator last 2017. They promise a $60+ value for every box.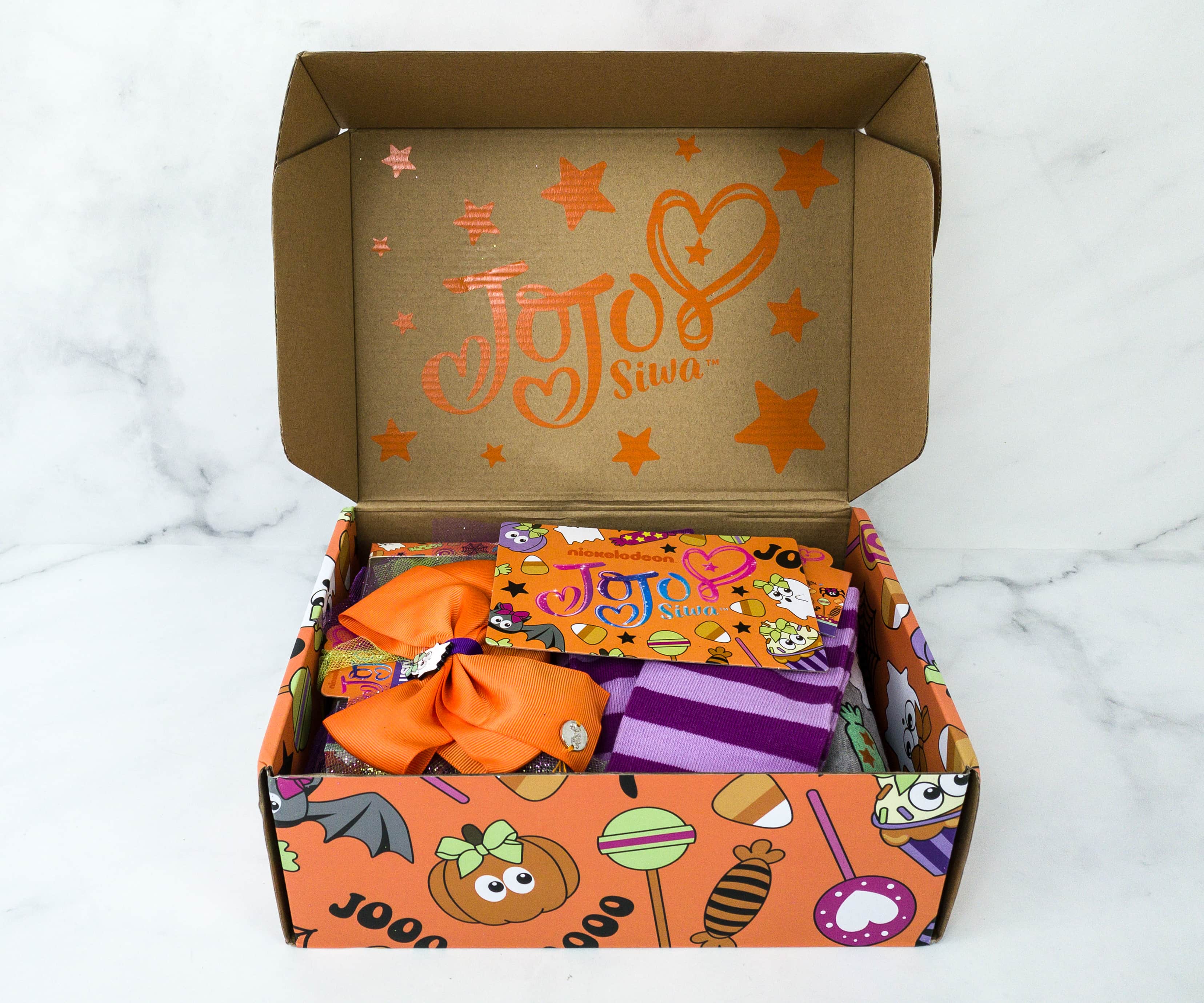 The box is Halloween themed!
The information card is just as colorful as the box itself!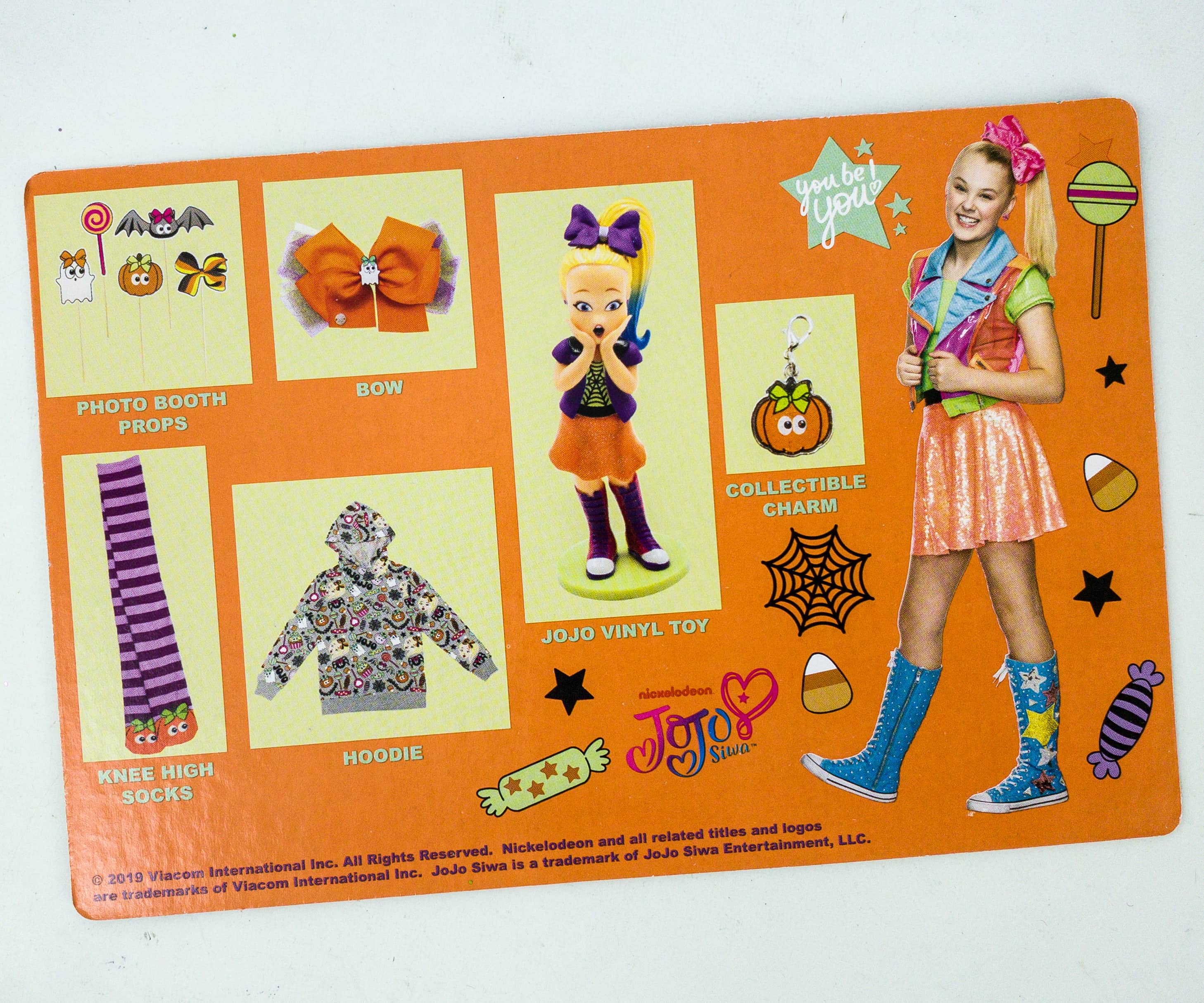 It is filled with product photos and names, but without descriptions.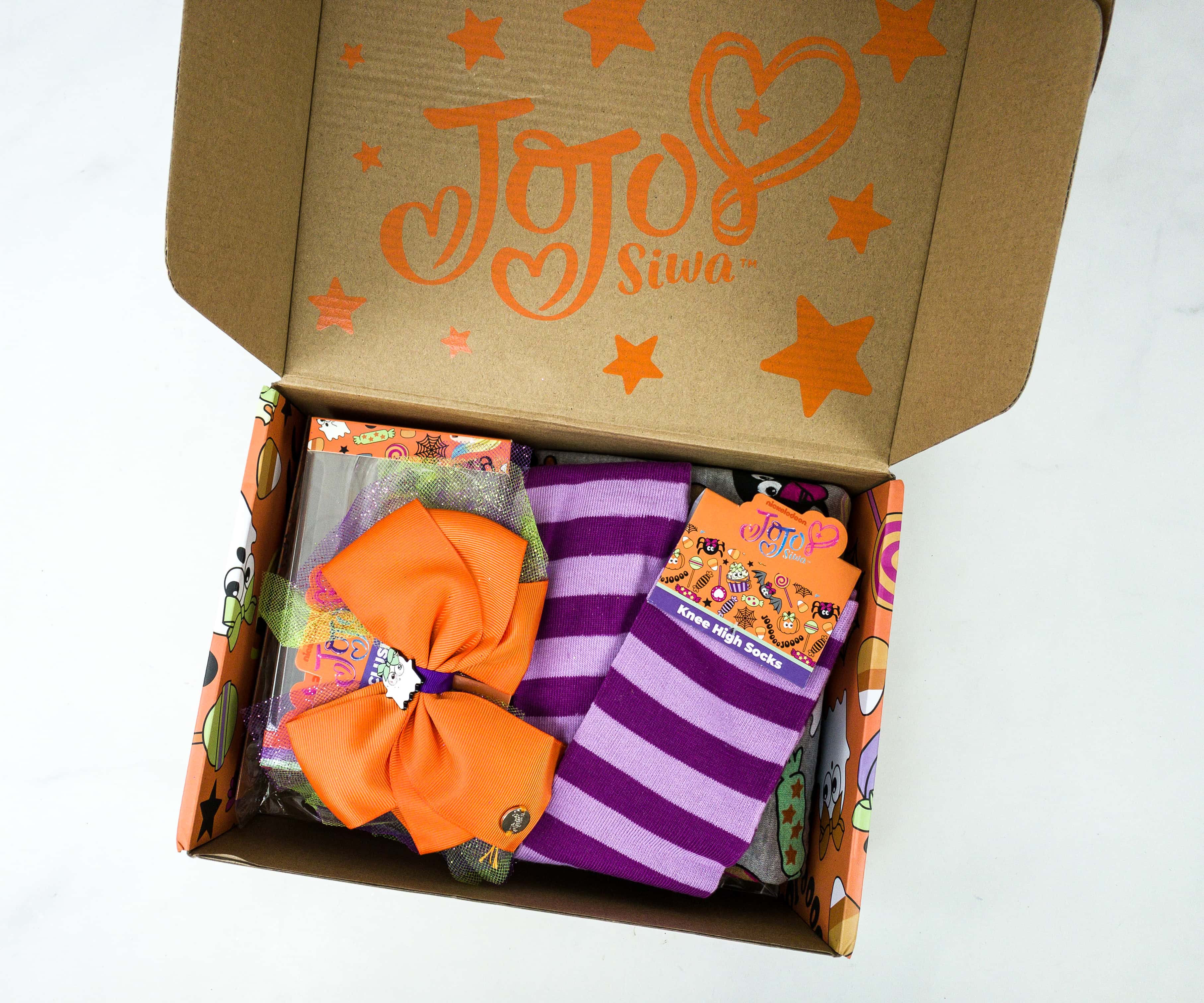 Some of the items came in their individual packaging.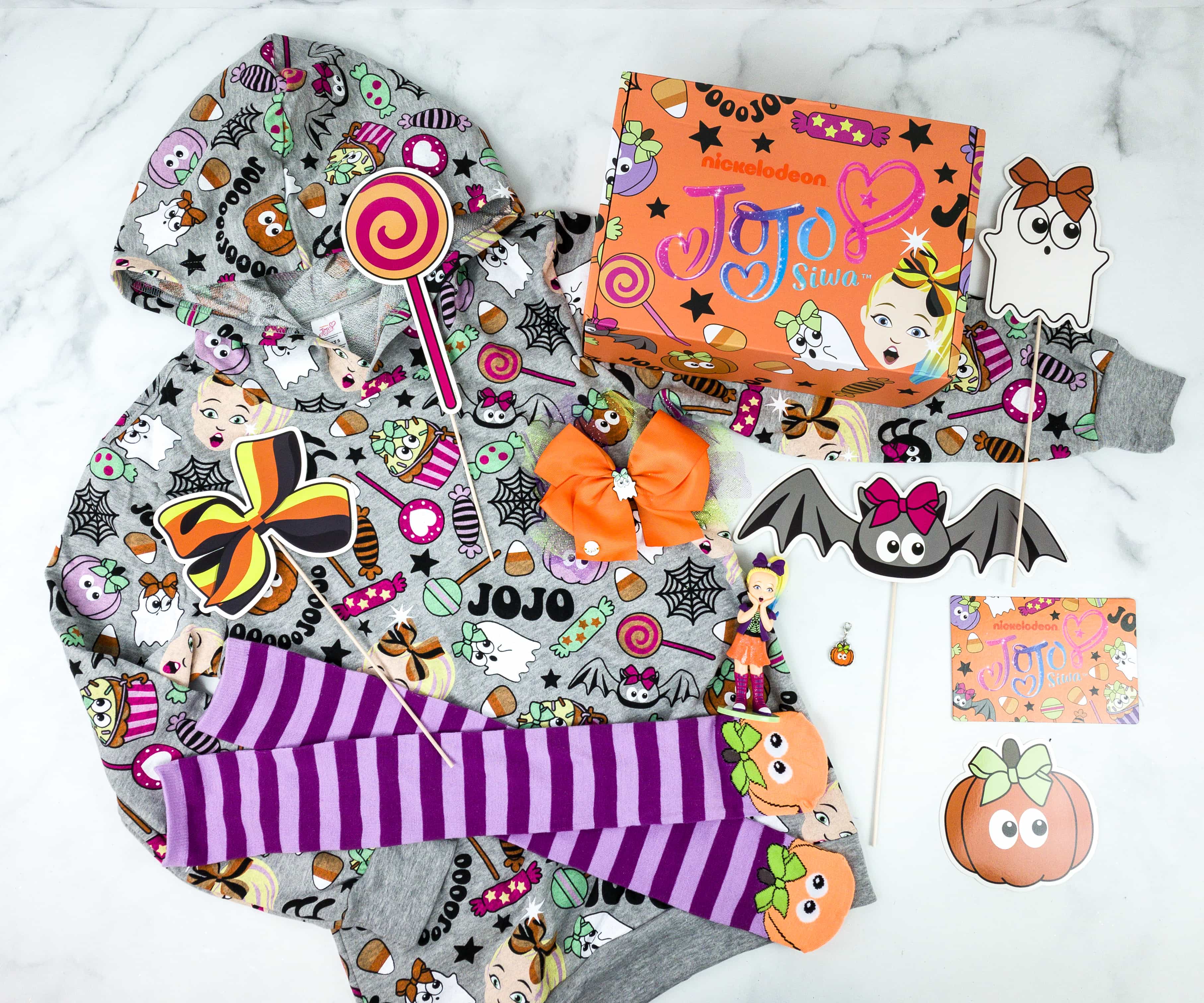 Everything in the box!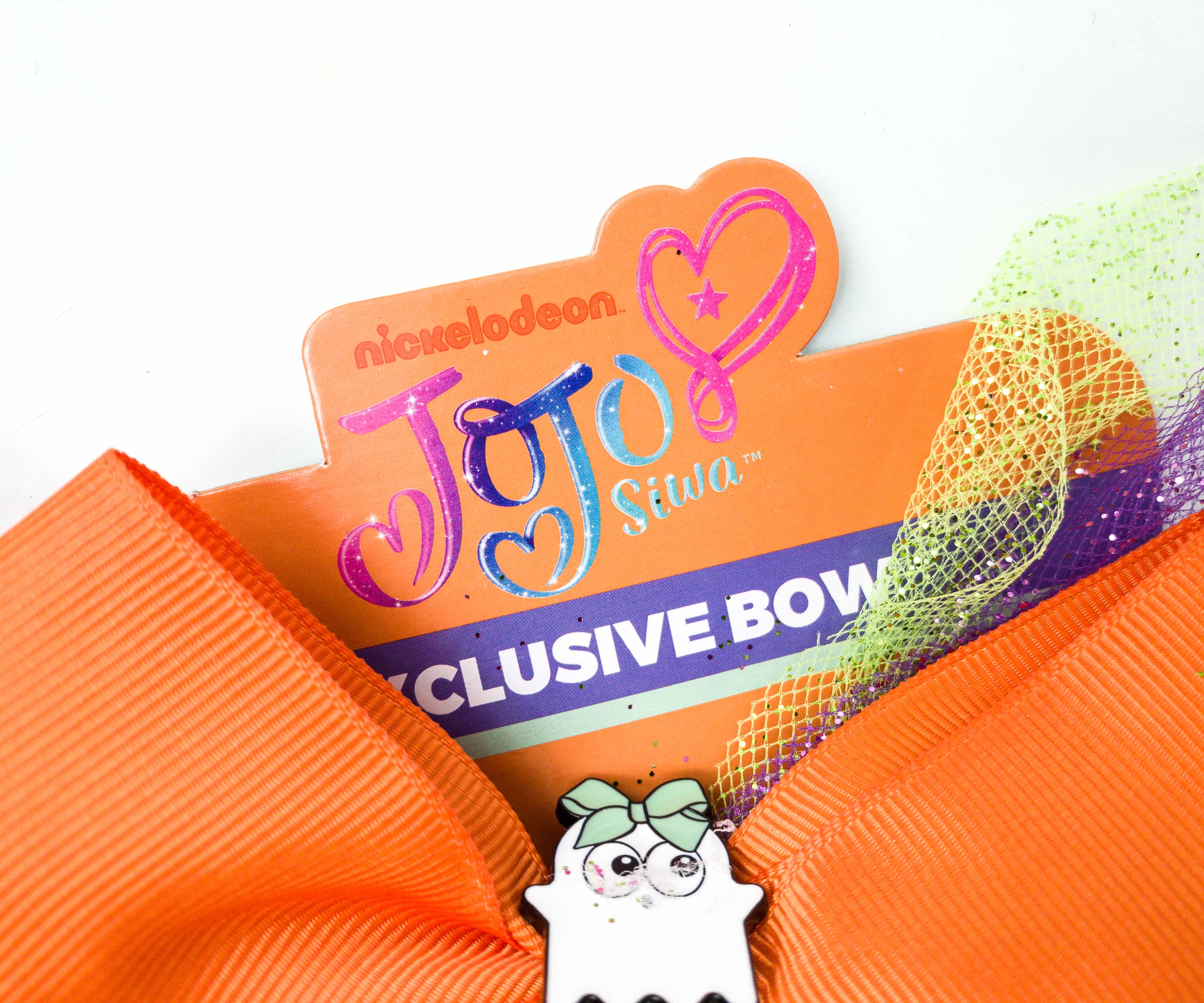 Exclusive Jojo Siwa Bow. Every quarter, the box includes an exclusive Jojo bow. Just in time for Halloween, they included an orange one in this box!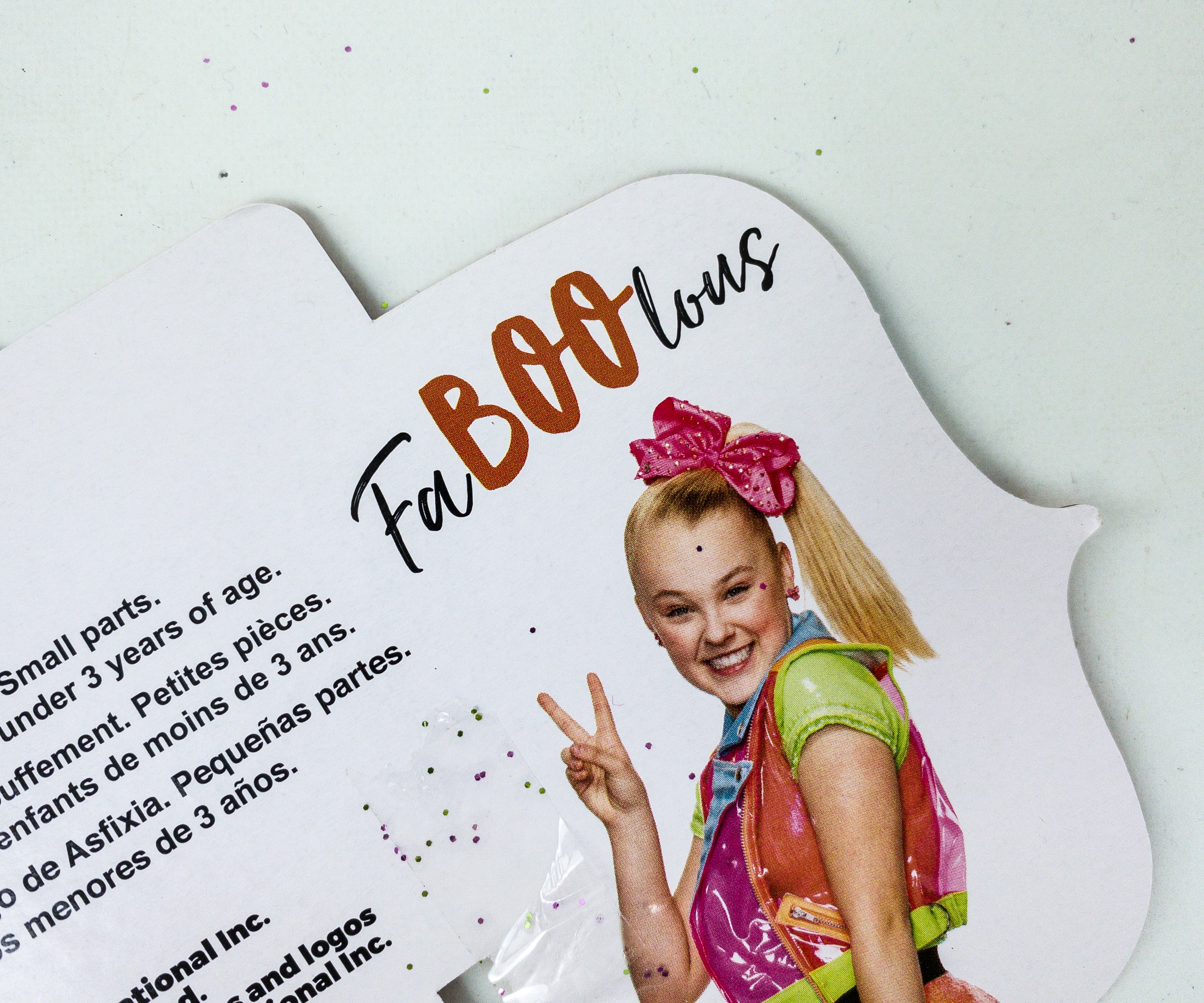 The back of the bow's packaging features the FaBOOlows Jojo wearing one of her favorite accessories!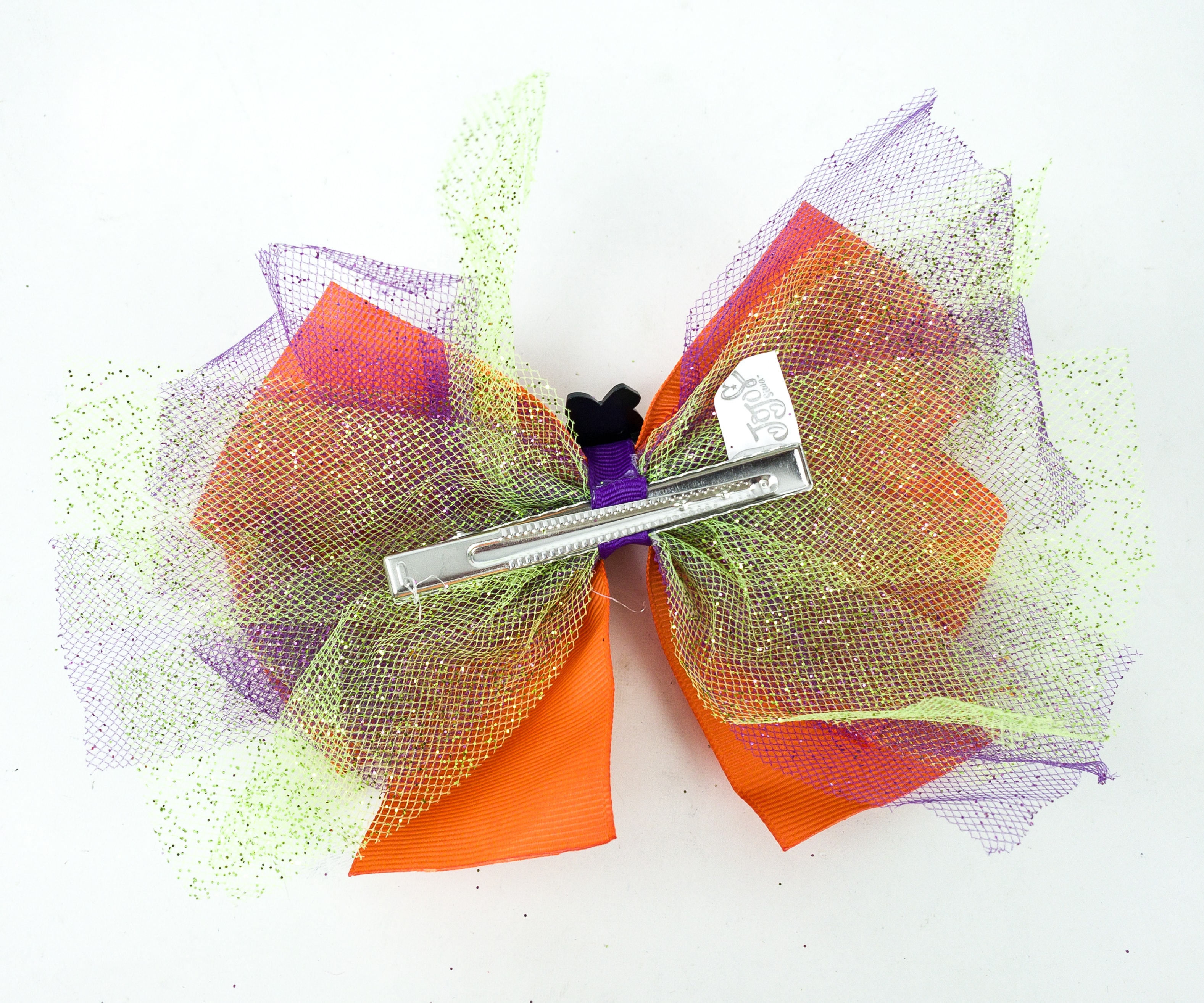 As usual, the bow came with an alligator hair clip to keep it in place when used.
This one has a pumpkin orange ribbon, with an adorable ghost figure as the centerpiece. The back of the ribbon has some glittery and colorful mesh that follows the bow's shape as well.
There is also a charm-like round metal attached to the lower part of the ribbon where Jojo's logo is engraved.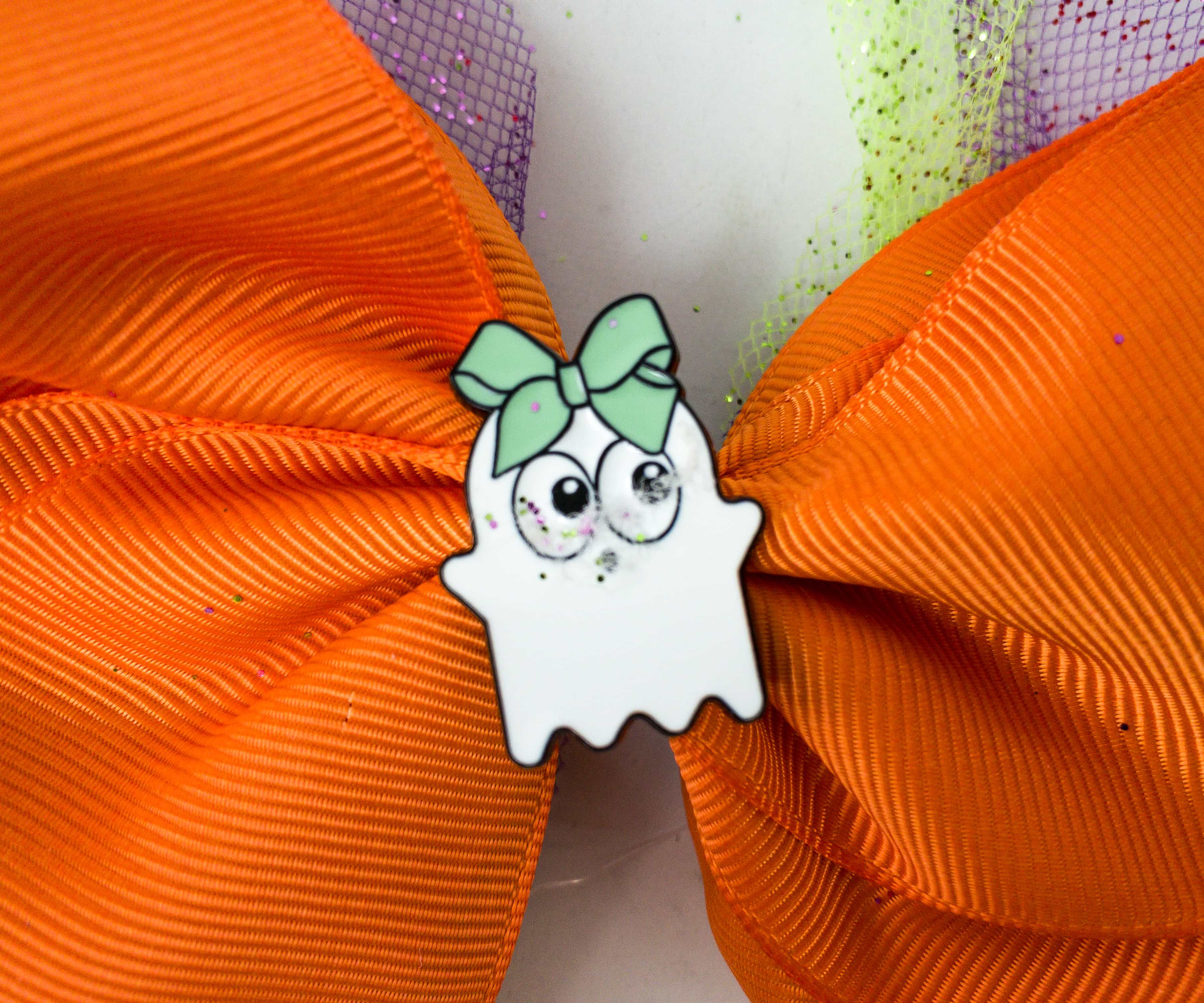 The ghostly image also wears a green bow, and its eyes are glistening with glitters! So cute!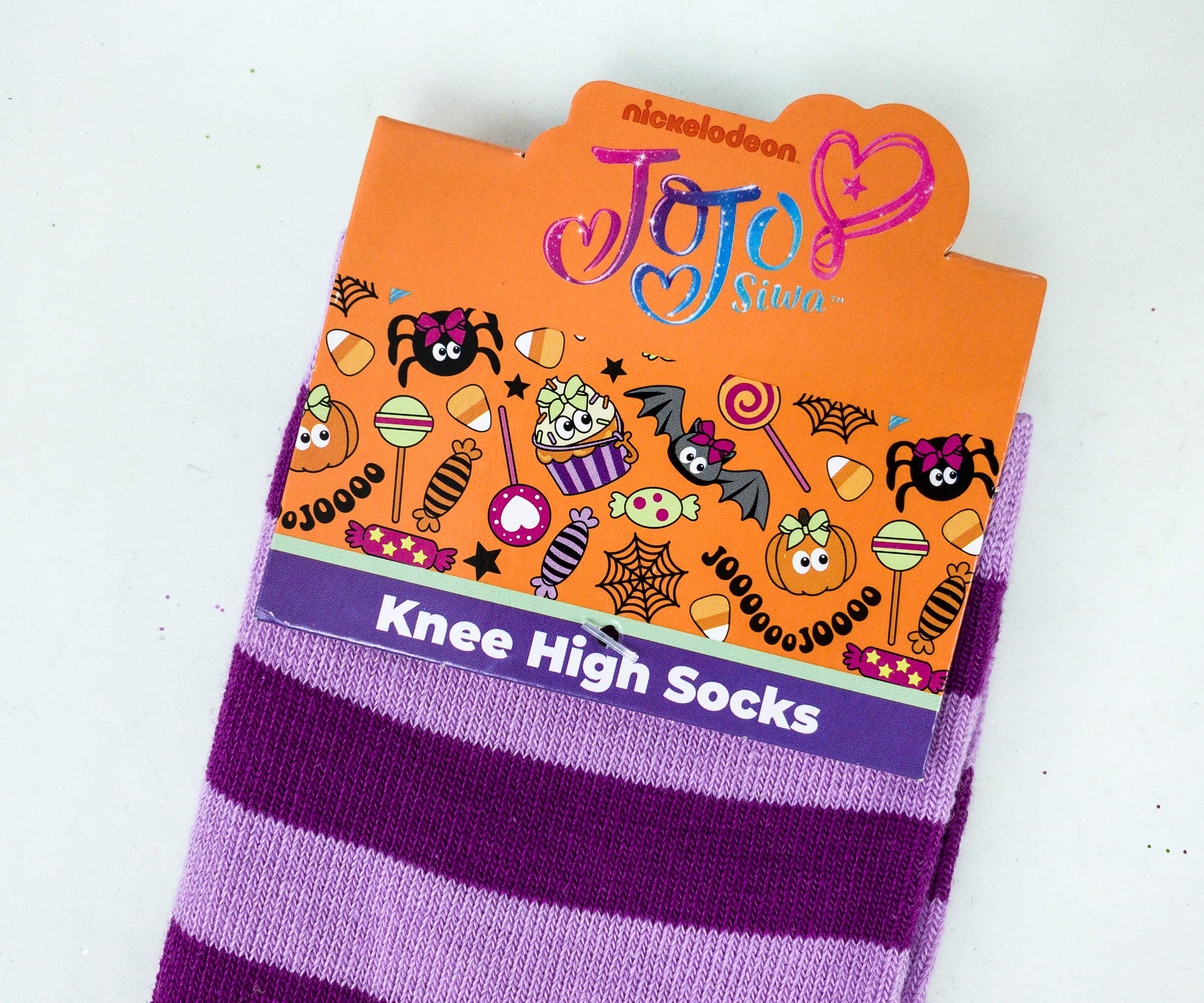 Knee High Socks. This pair of knee-high socks is perfect for a Halloween costume, or just for wearing anytime my daughter needs to keep her feet and legs warm!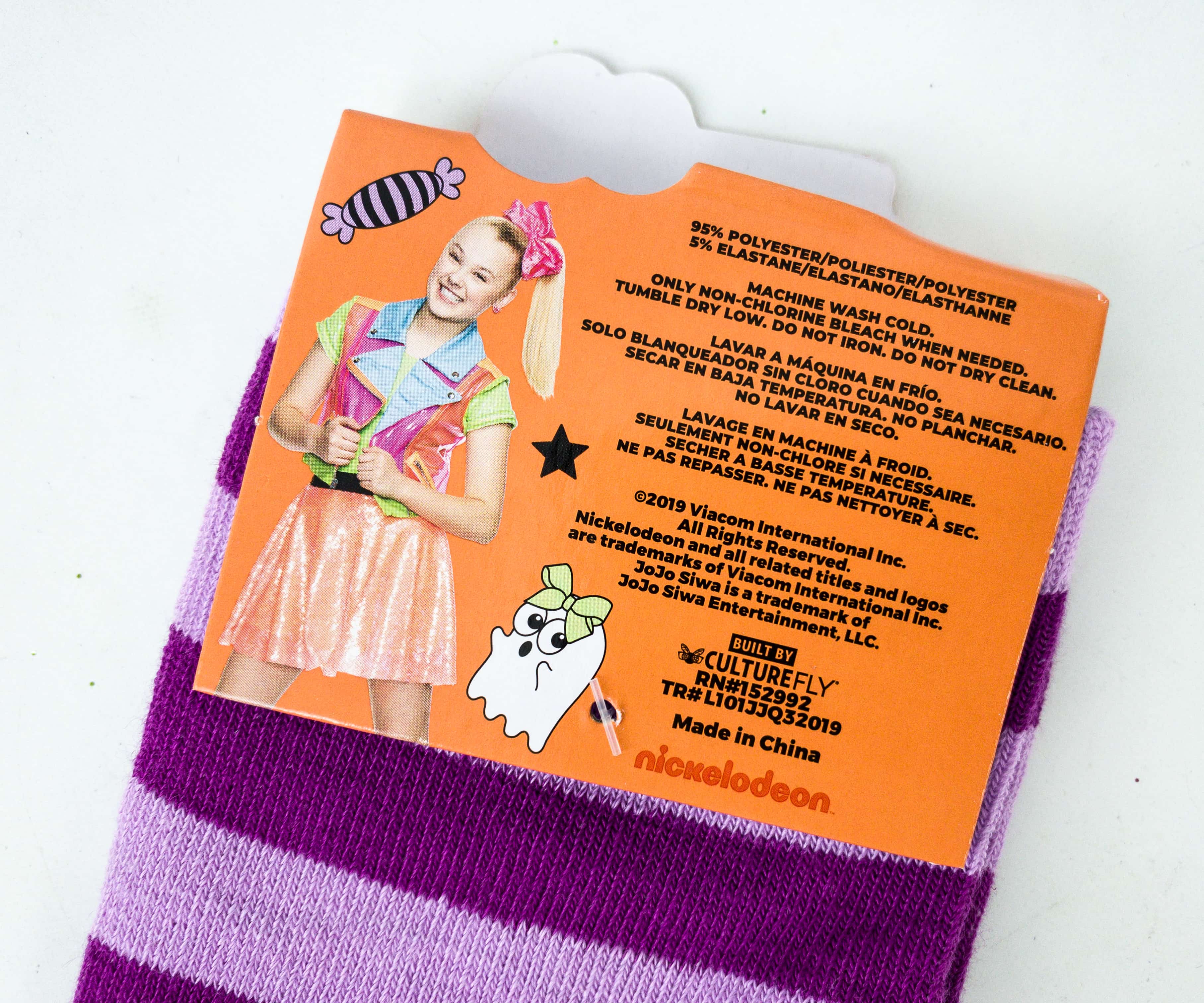 The tag indicates that it's made of 95% polyester and 5% elastane.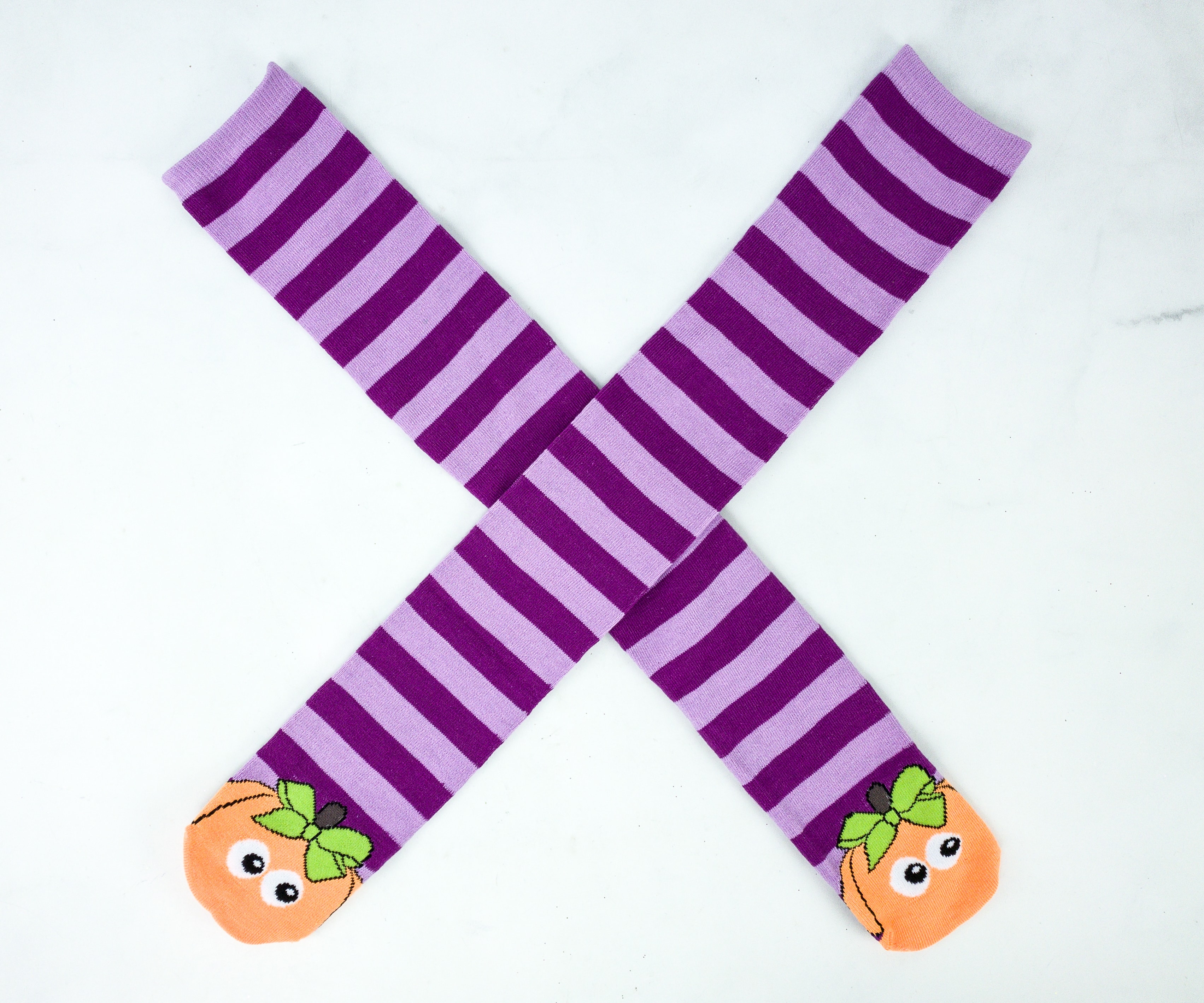 My daughter loves the adorable pumpkins on the socks' toes! The alternating stripes of purple, light and dark, are pretty as well!
Just look at those pumpkins' adorable eyes. They're even wearing a lovely bow, just like Jojo. This pair will definitely look cool with a witch's costume!
Collectible Charm. Still in line with the Halloween theme, the bracelet charm we got this month is the same with the image on the socks! It's the adorable pumpkin with a green bow!
All the charms we get from this box are cute and glittery! Of course, there's a mini trigger snap that you can use to add it to your bracelet, or if you want to use it as a keychain.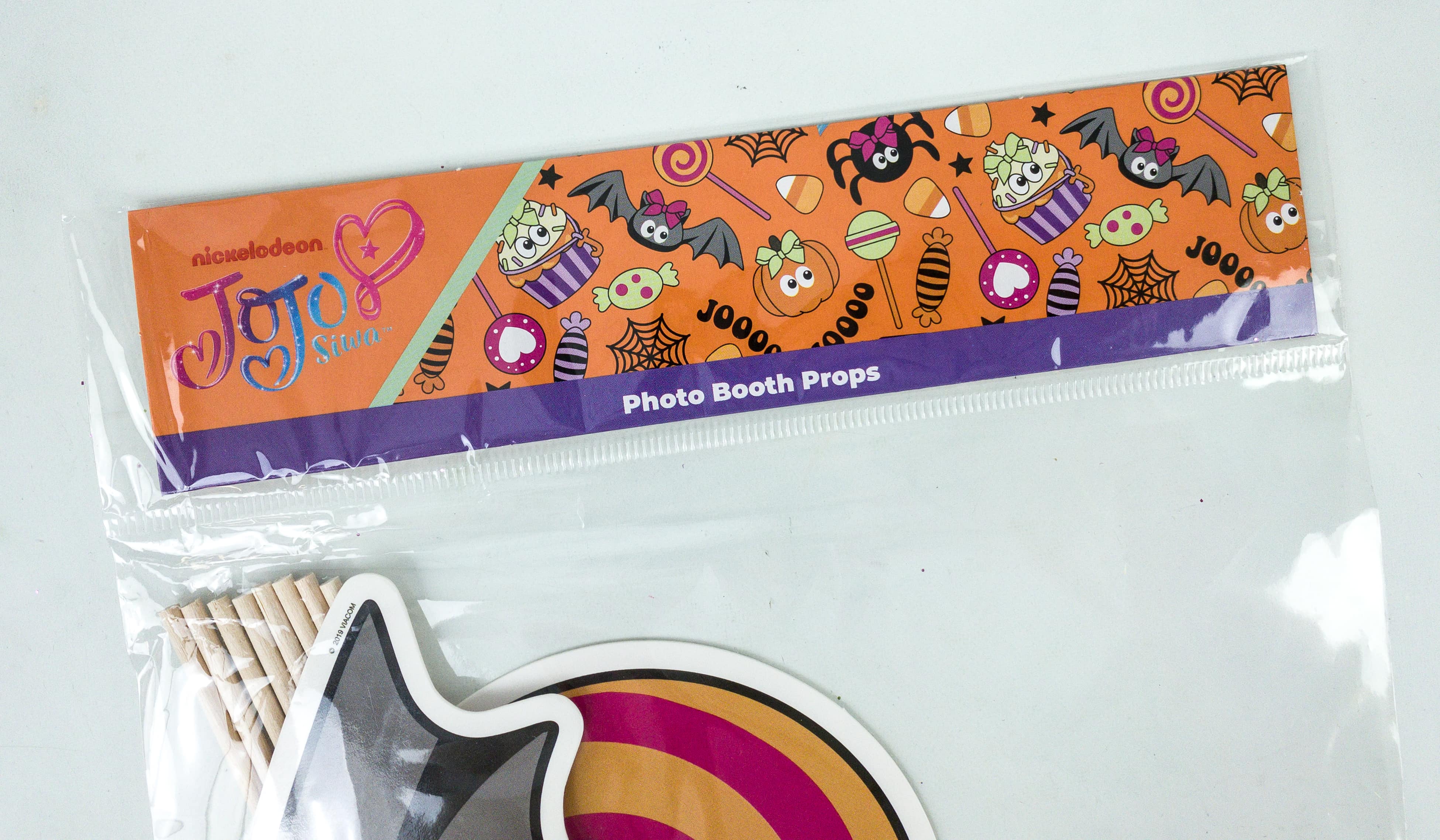 Photobooth Props. For some photo snap-fun, we got some Halloween-themed photo booth props!
The packaging provided us with assembling instructions.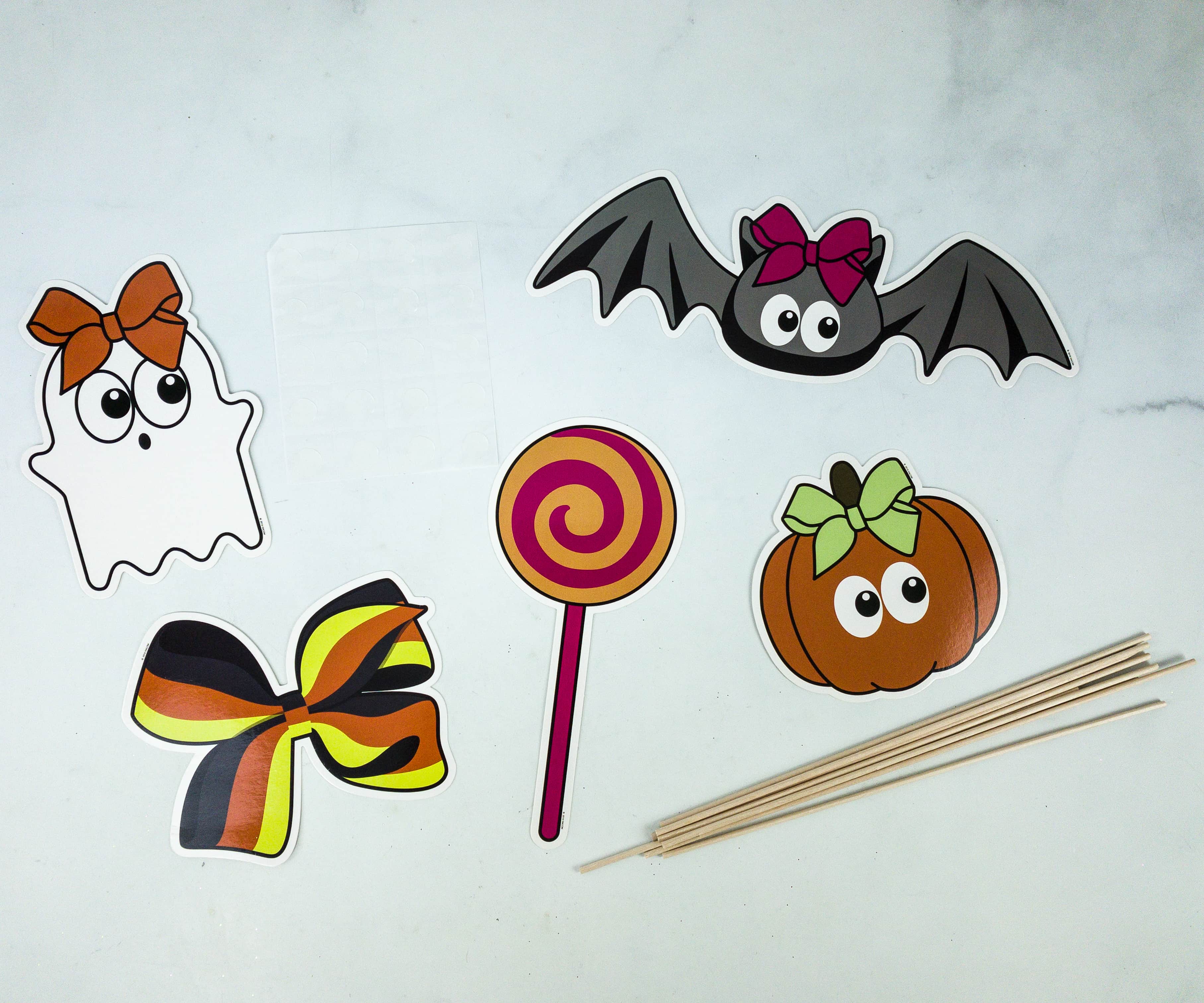 The package contains 5 Halloween icons and some skewers.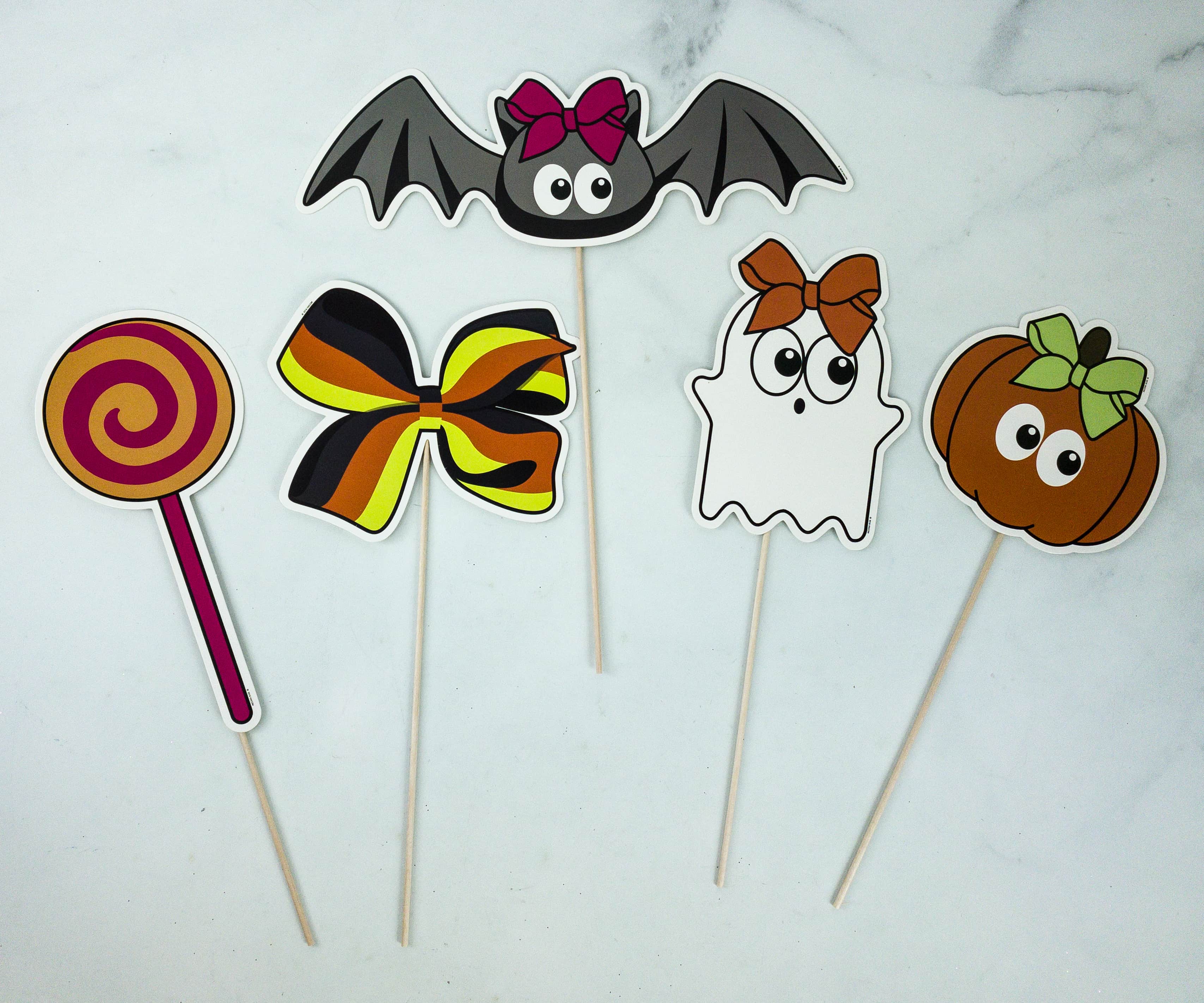 The skewers will work as the handle for the images. We got a swirl lollipop, a ribbon (that looks more like a pinwheel), a bat with a pink bow, a ghost with an orange bow, and the pumpkin with a green bow (the one that's on the socks, and the bracelet charm).
Hoodie. Since the colder days are here, this hoodie is really a must-have! Of course, it's still Halloween-themed. Hoodies are great to keep yourself warm, especially when you're out for some trick or treatin'.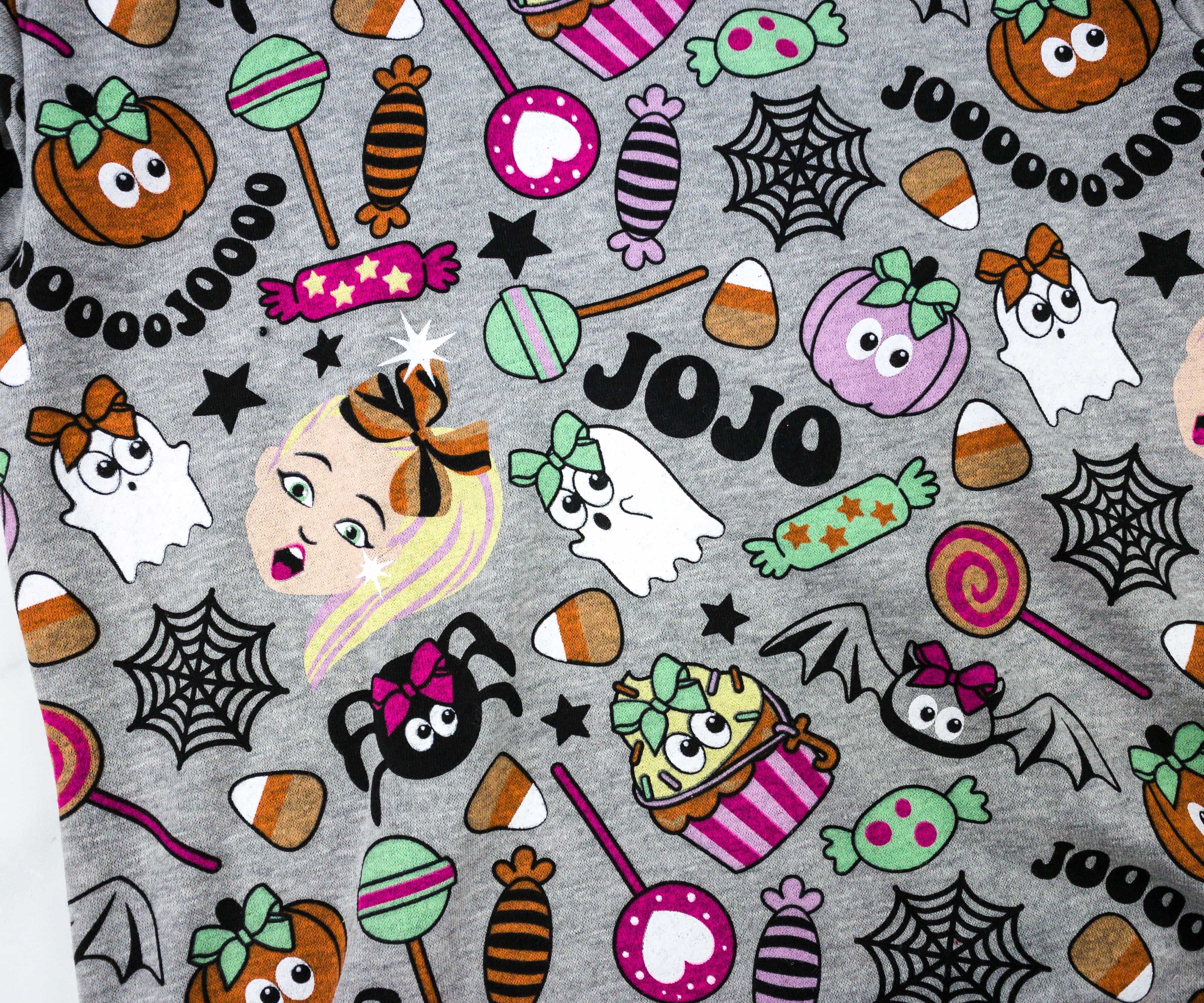 The prints are all Halloween-related, including treats such as candies, lollipops, ghosts, pumpkins, webs, and spiders. A cartoon version of Jojo is also here with her signature big bow!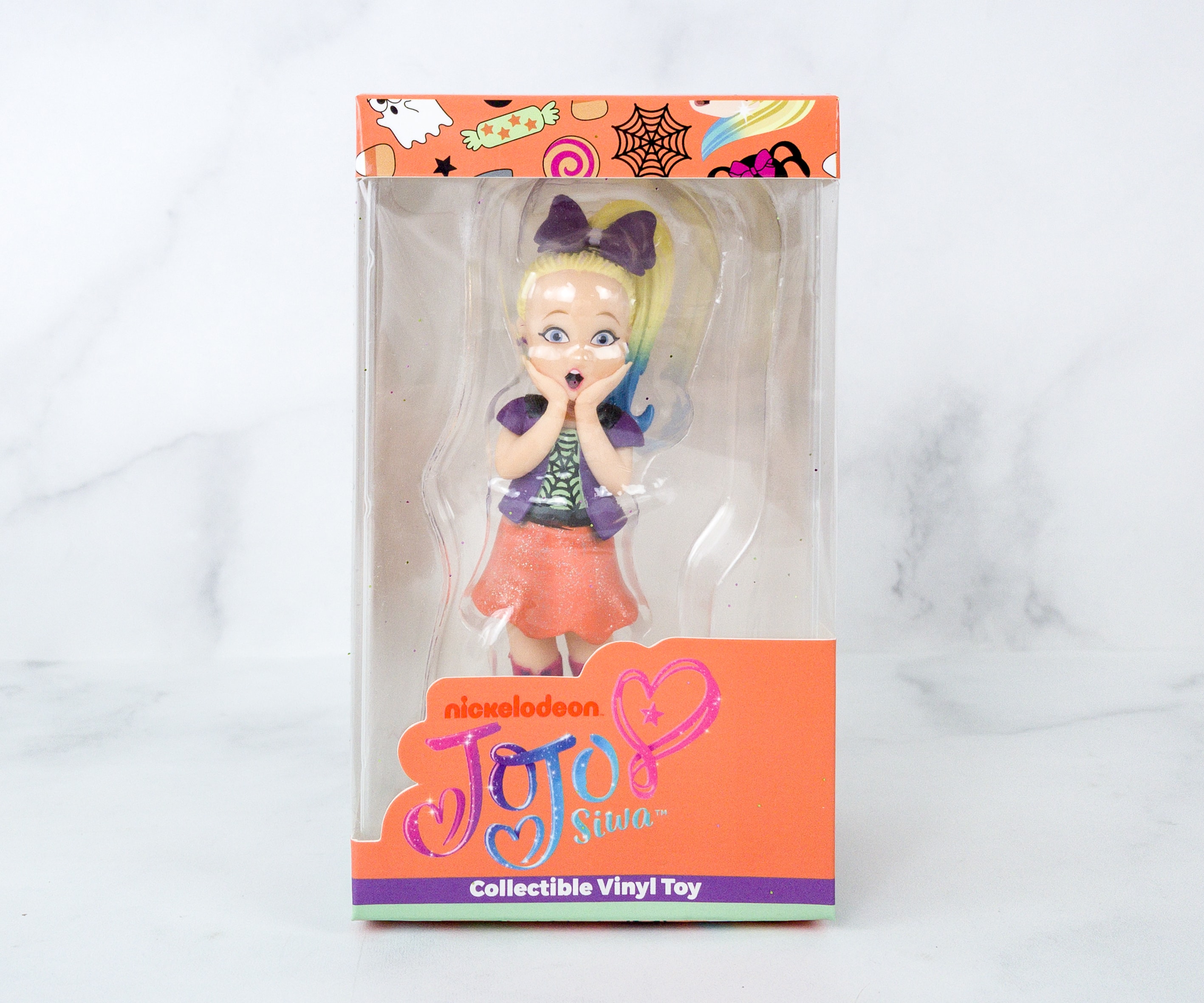 Jojo Siwa Collectible Vinyl Toy. Jojo has her own vinyl toy version as well, and it's even in her signature pose!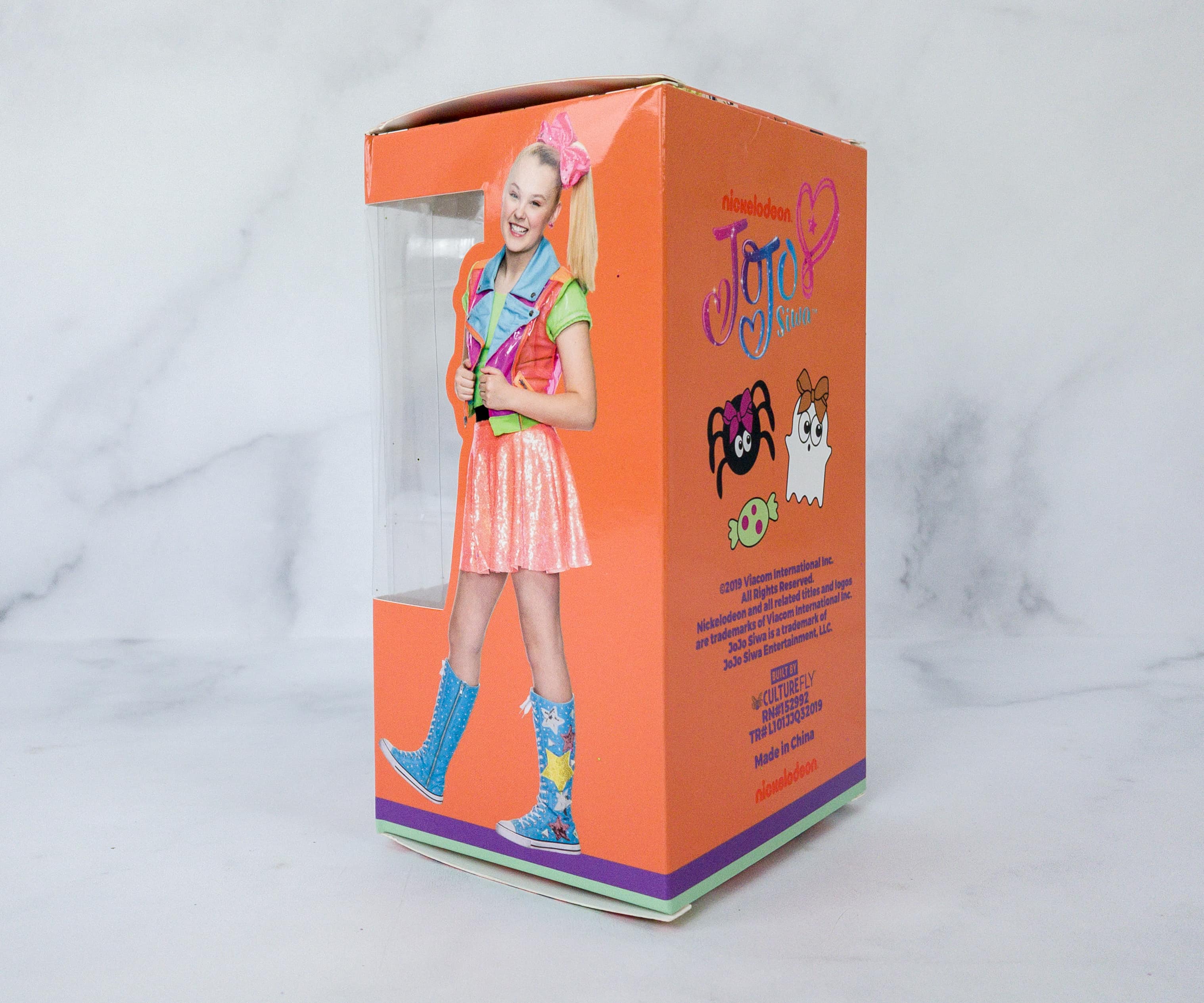 The toy comes in a pretty window box.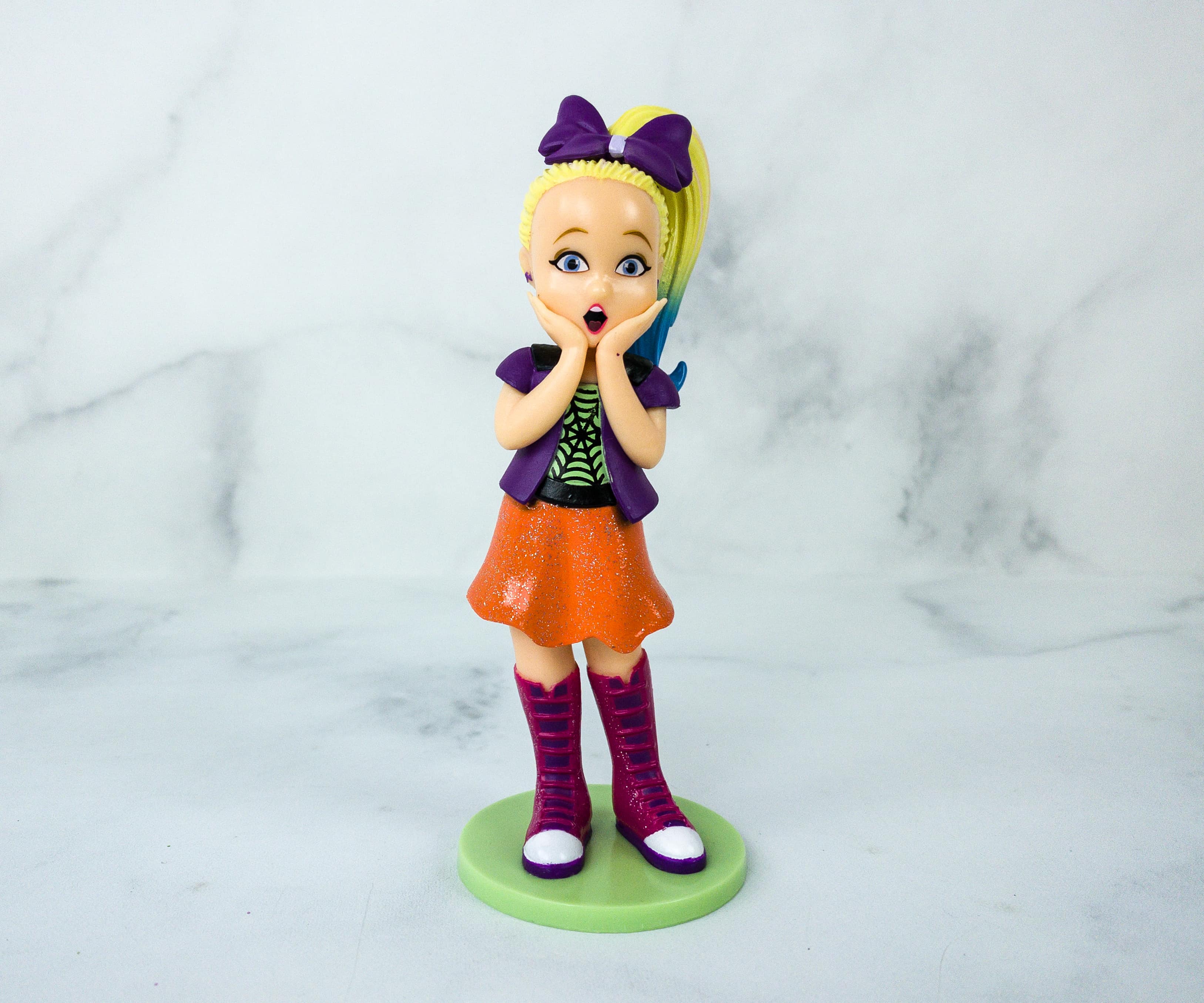 It's Halloween-themed, but instead of Jojo giving us the scare, she looks scared on this one!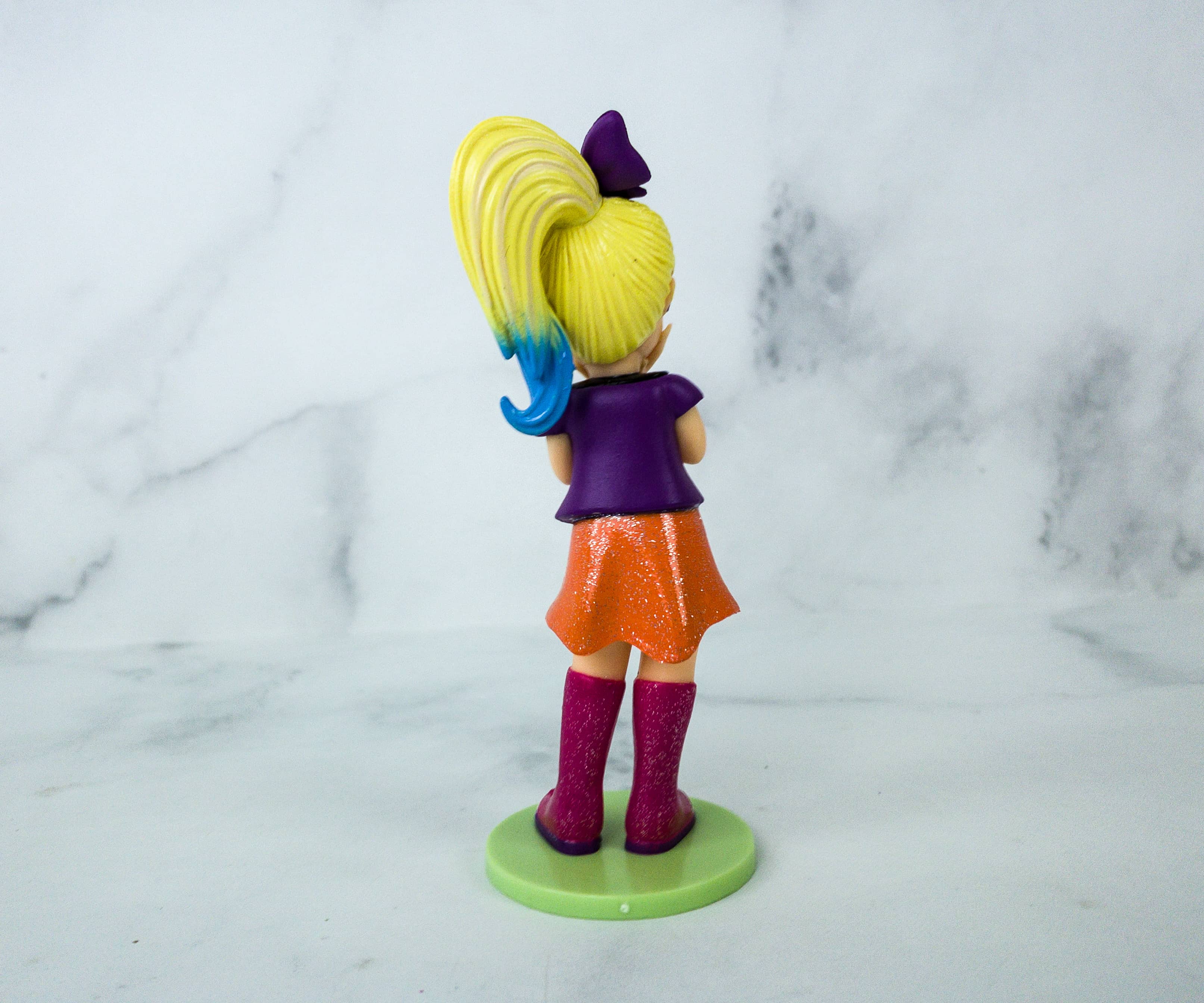 We really like the blue tip of her blonde hair in a ponytail! And she's wearing an outfit where the colors are in-line with the occasion too! Also, the figure is all glittery.
Happy Halloween, Siwanatorz! The box may be a Halloween-themed one, but all the contents are adorable and colorful! My daughter likes everything, especially the large bow which is Jojo's signature item and the pumpkin charm. The vinyl figure is also a cute collectible. They even included a season-appropriate wearable. The box definitely represents the trendy Jojo, and we love it!
FYI – this fall box is still available to order, but it will sell out soon!
Are you getting The Jojo Siwa Box too?