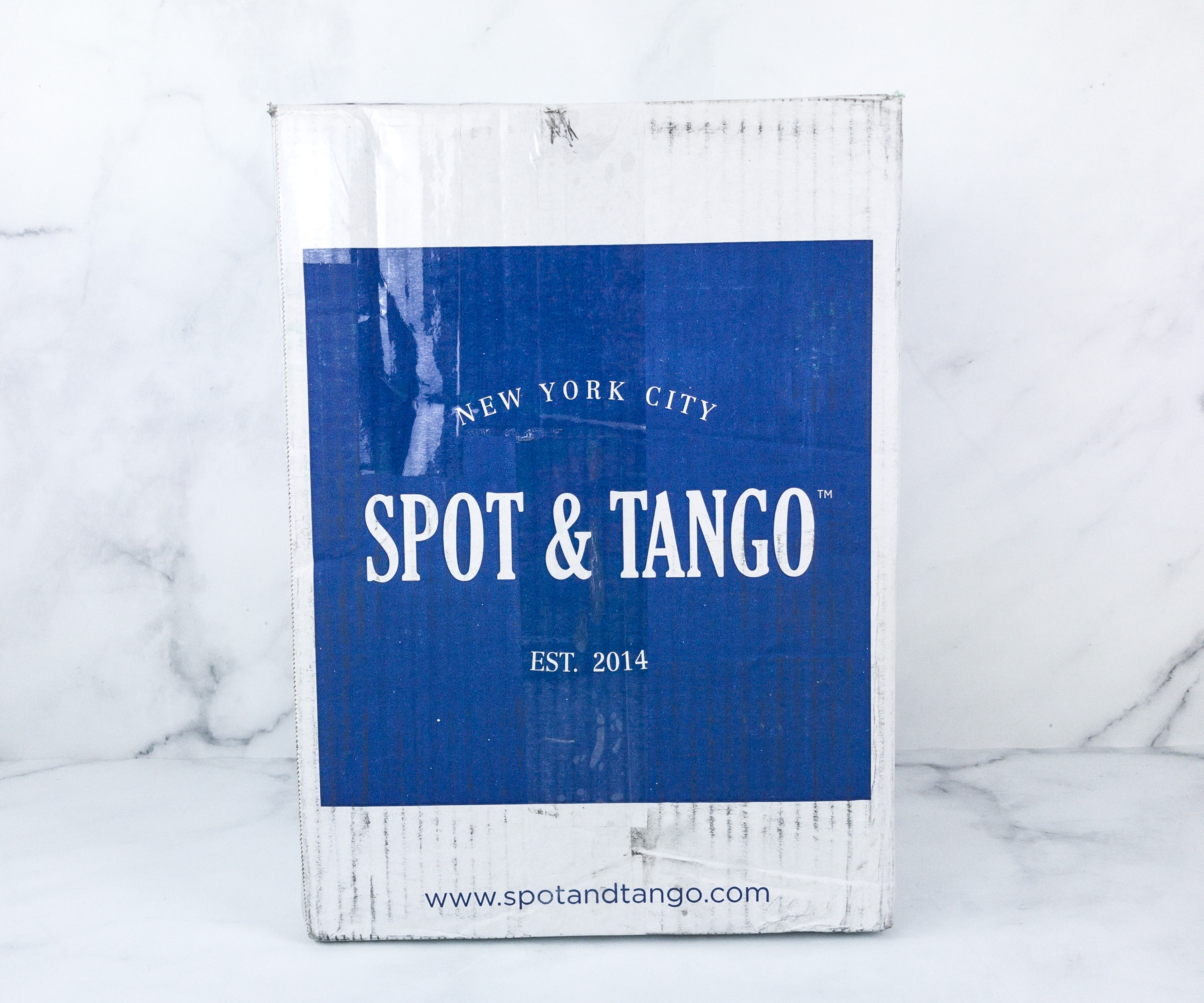 Spot & Tango is a monthly dog subscription that delivers ready-to-eat meals developed by the leading veterinarians and animal nutritionists. They are committed to deliver only the best and well-balanced meal for your pups that helps reduce weight and allergies while improving your dog's digestion, skin & coat.
DEAL: Get 20% off your first TWO weeks! Deal applies automatically, just VISIT AND SUBSCRIBE.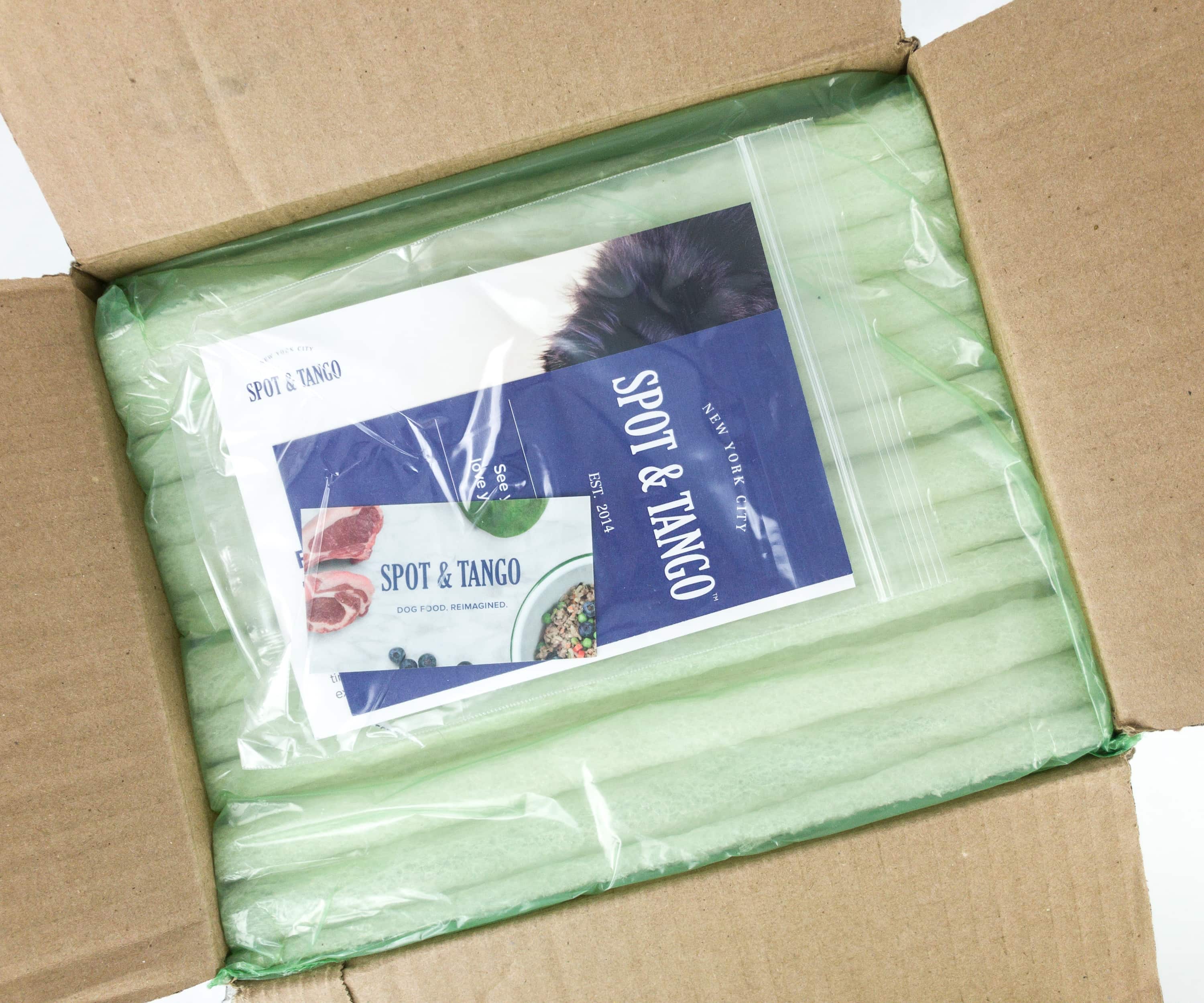 The box welcomes us with a number of cards placed in a resealable plastic pouch.
All the meals arrived frozen and packed within an insulated box.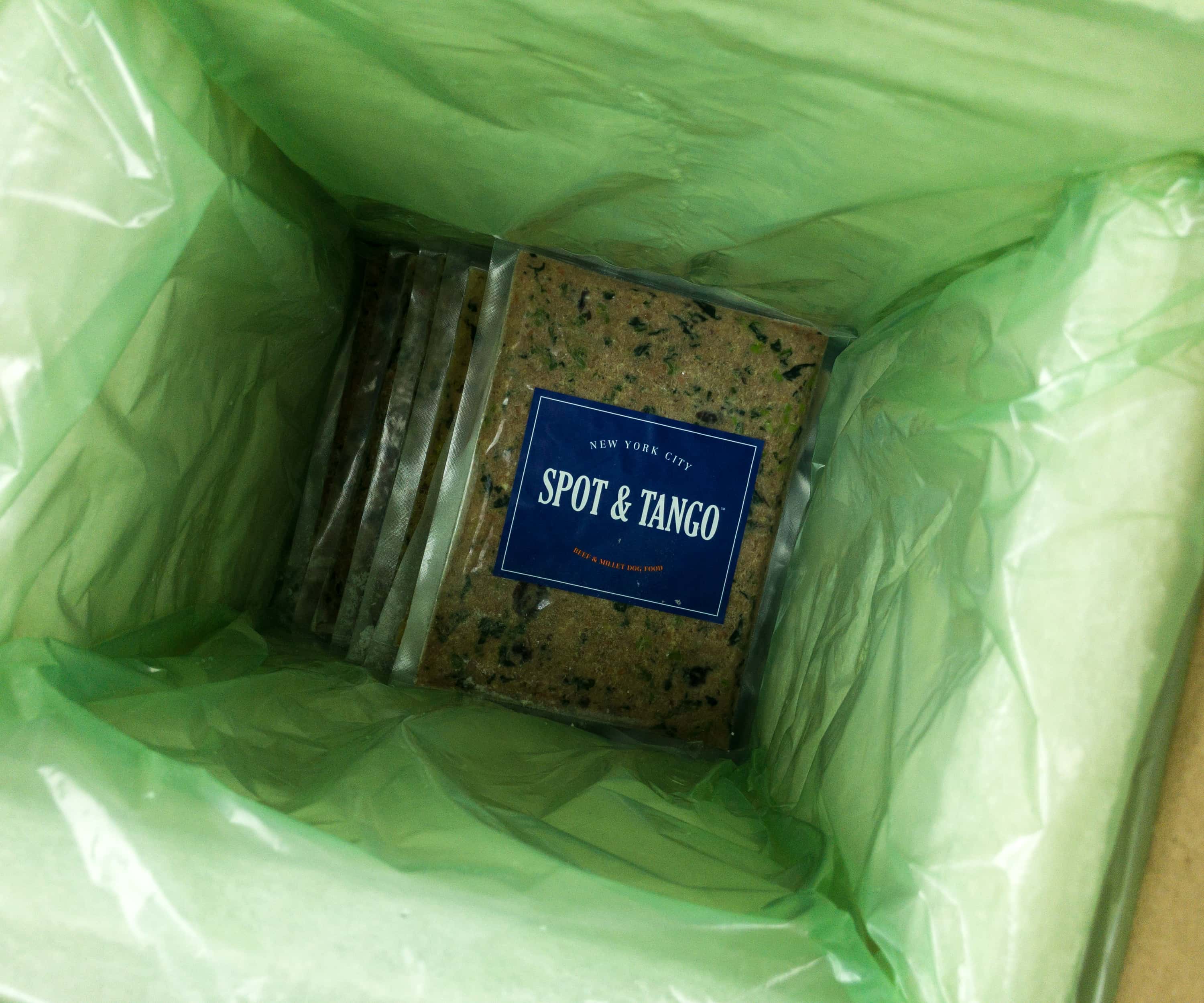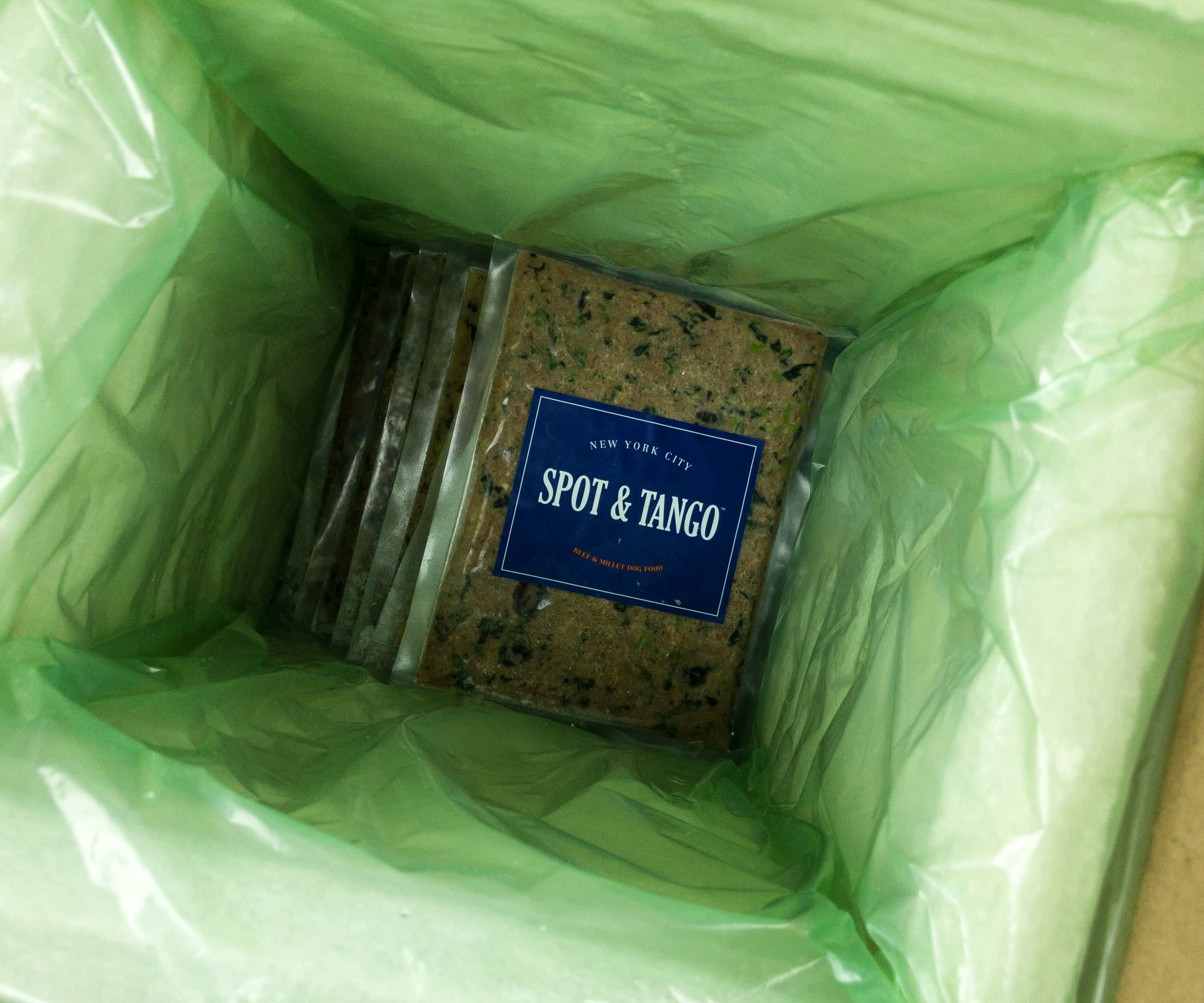 The meals are placed at the bottom of the box. They made sure that the meals arrive in their best condition.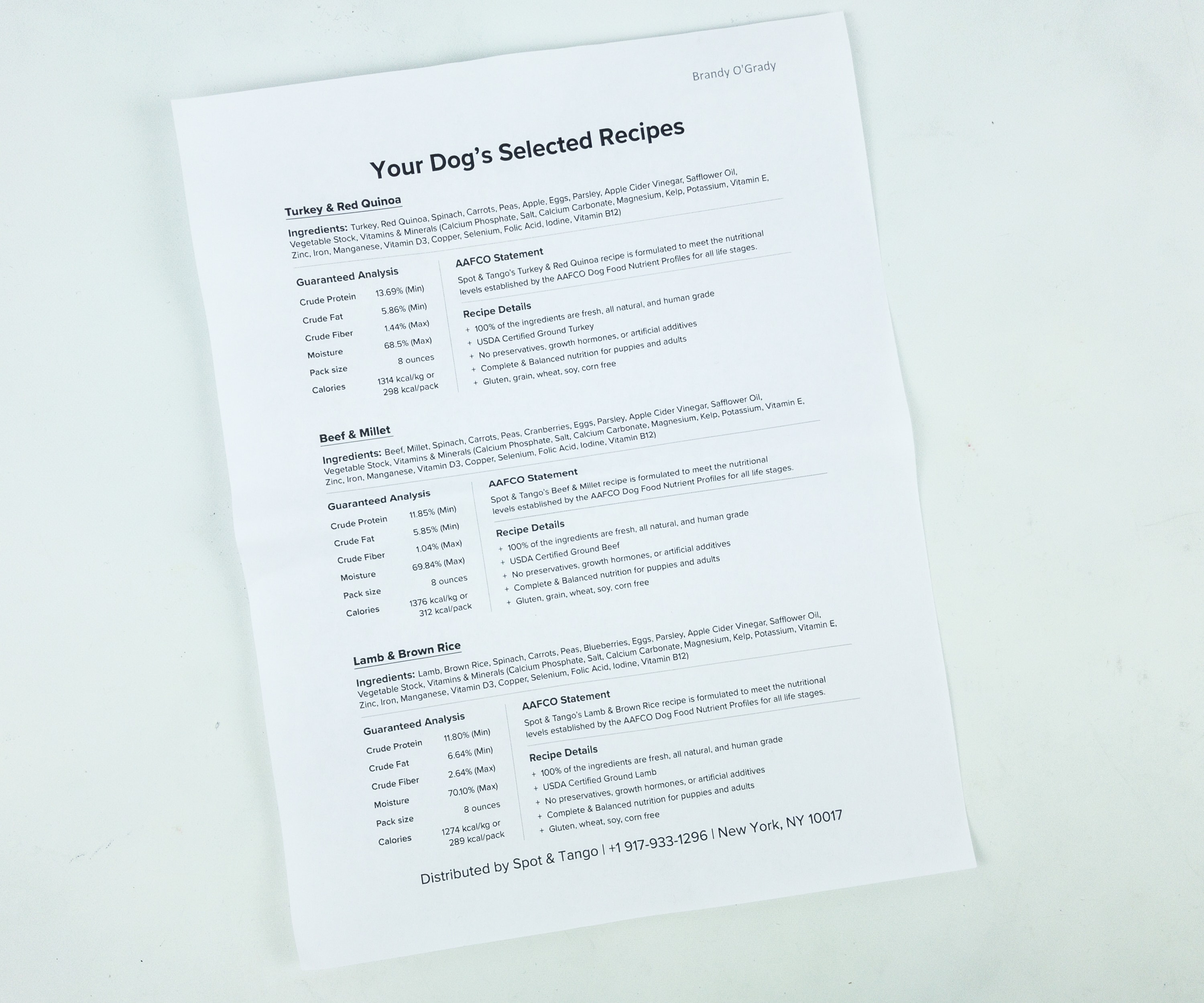 The box comes with a brochure that lists all the meals inside the box.
It also features your dog's personal feeding guideline.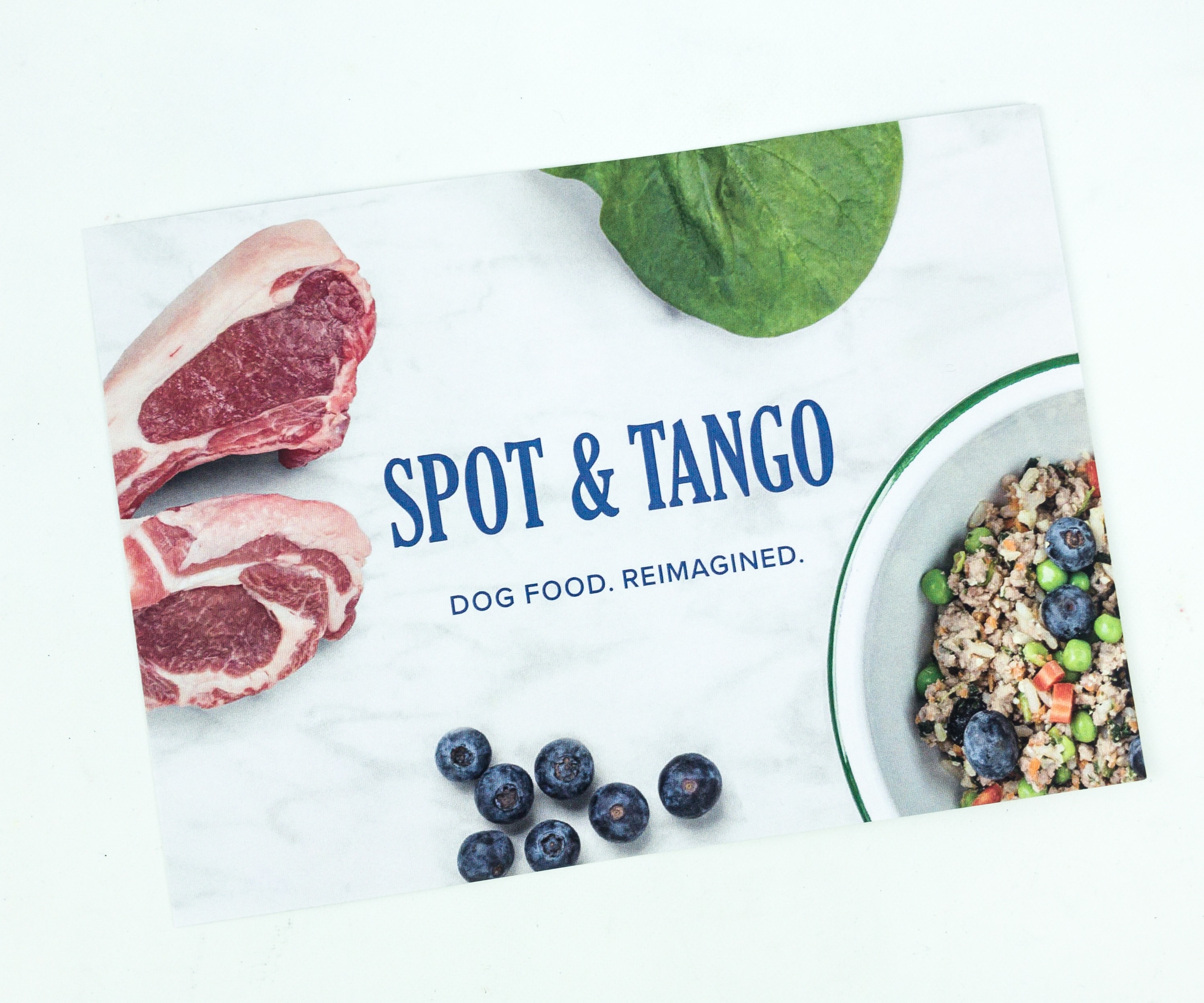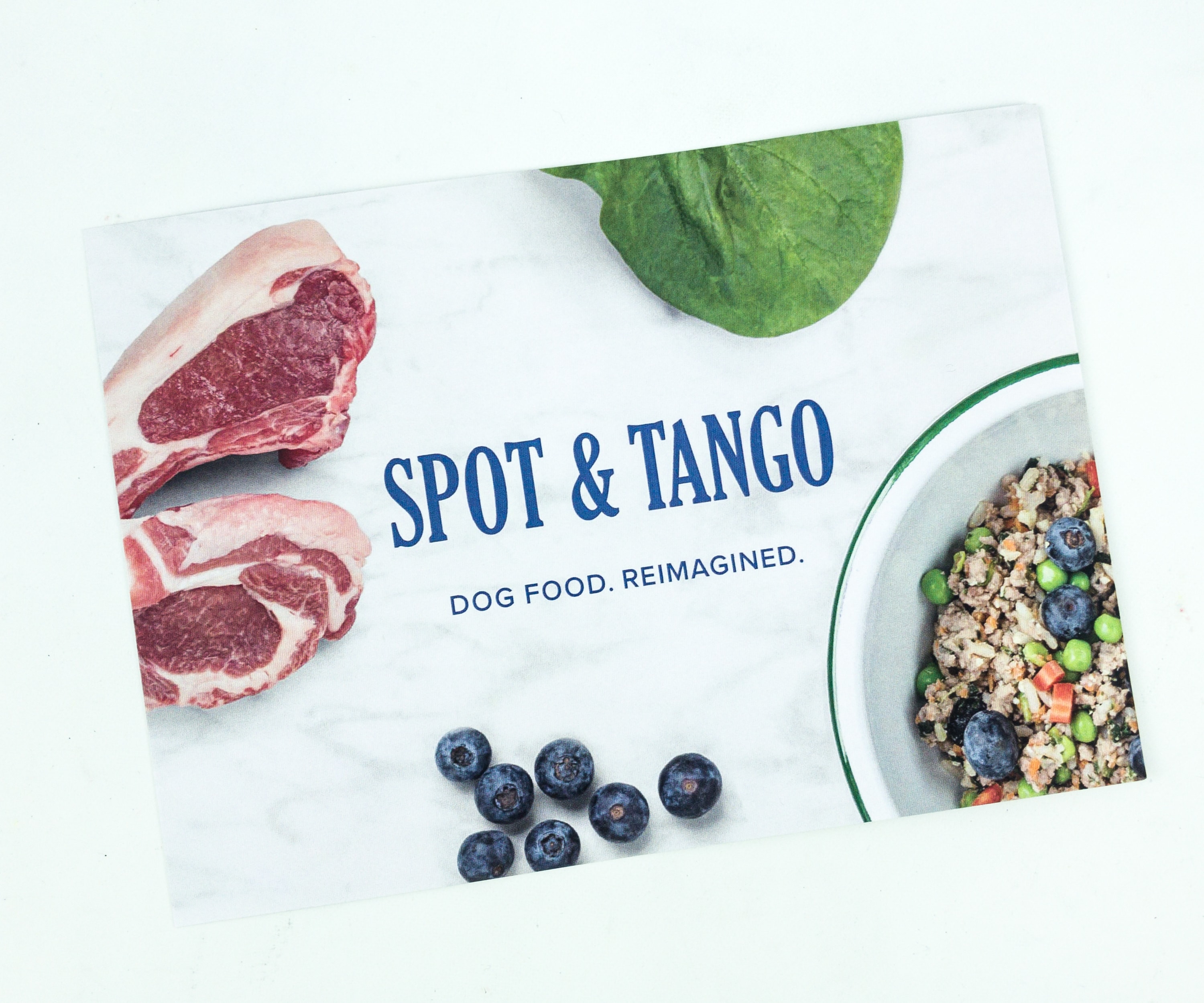 Aside from the brochure, the box also comes with an exclusive card from Spot & Tango!
It contains a gratitude message from the dog meal subscription.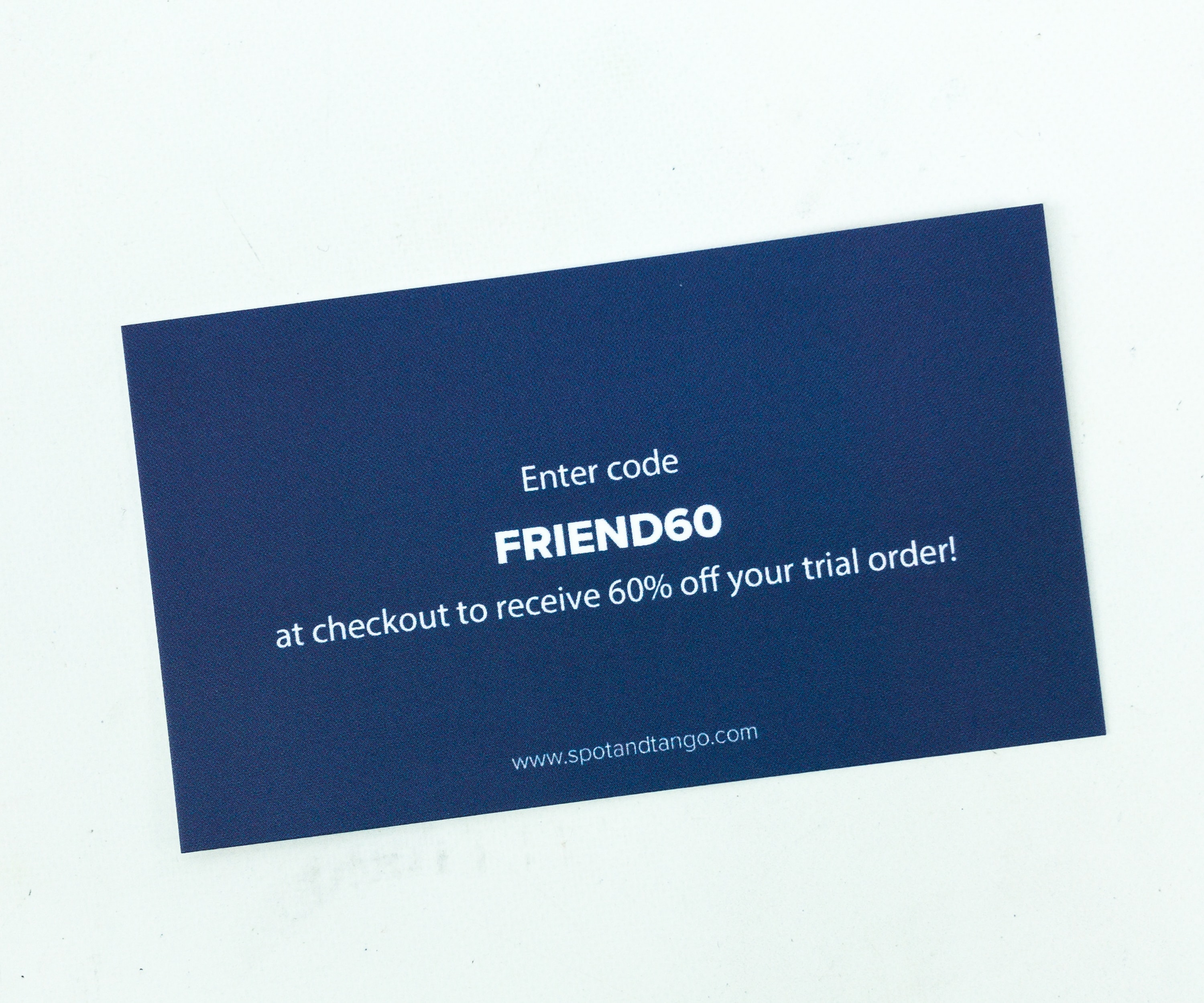 At the back, there's a 60% off coupon code for your trial order.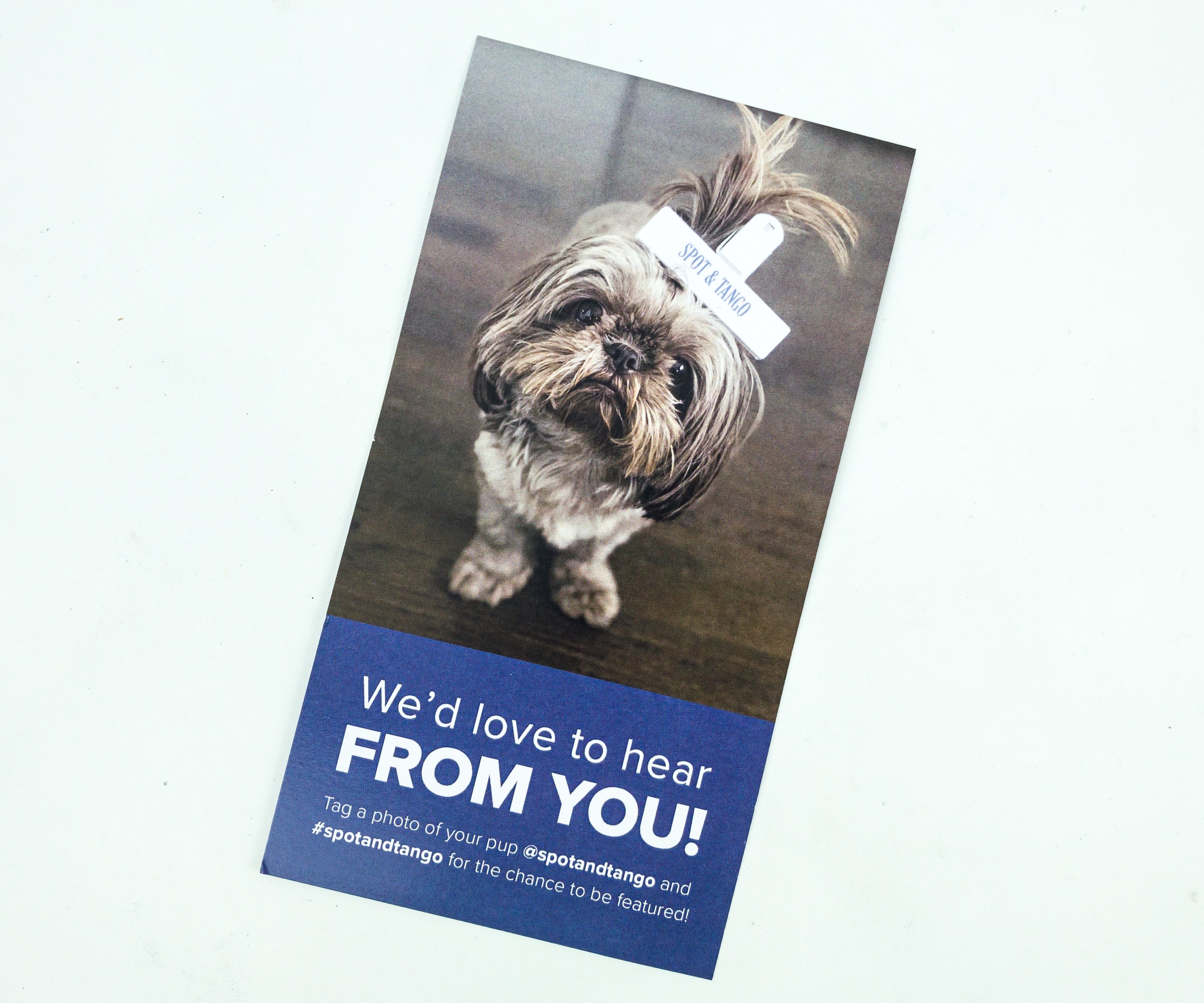 They also encourage subscribers to share their box photos on social media with #spotandtango to get a chance to be featured.
See your vet less, love your dog longer.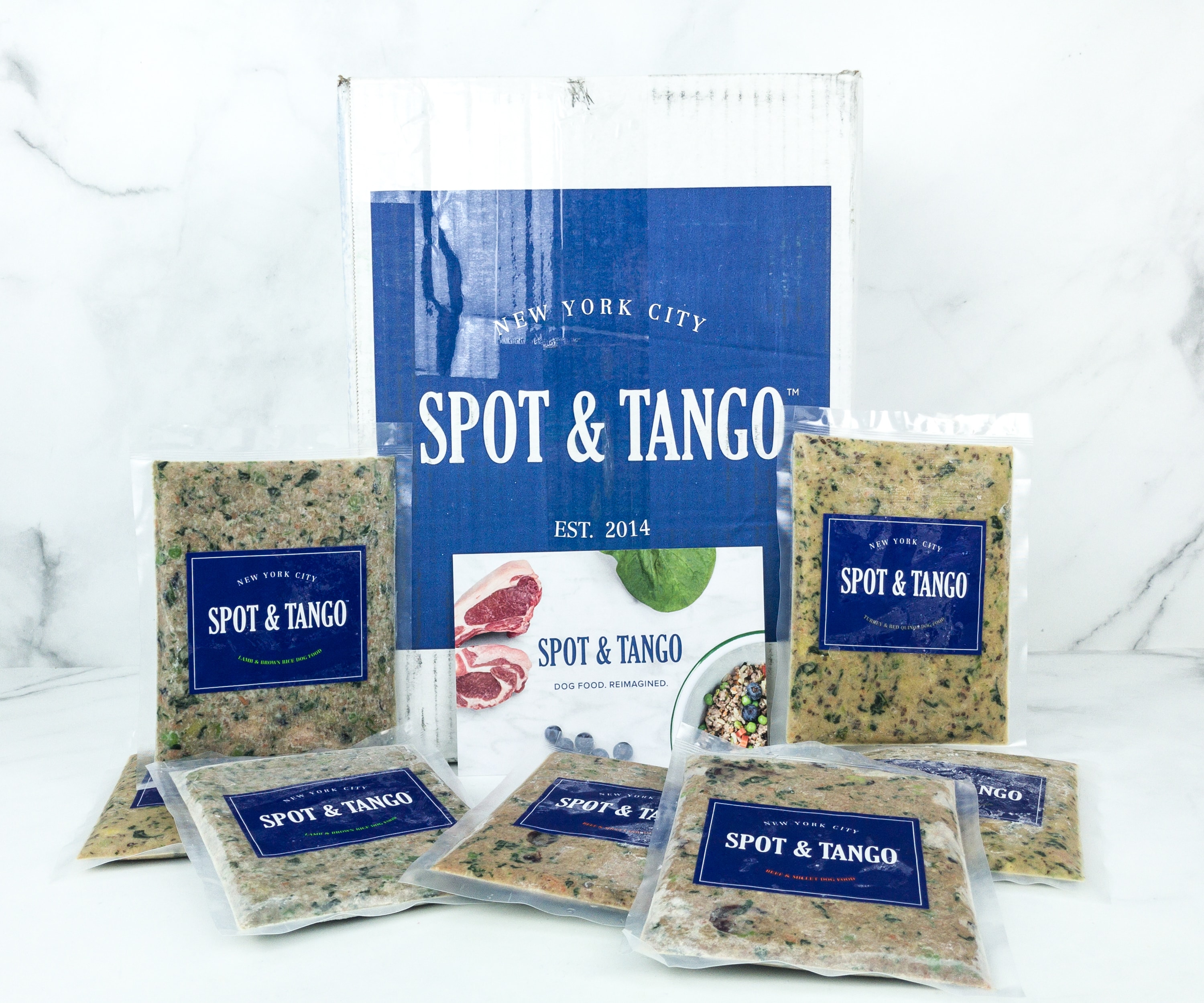 Everything in my box!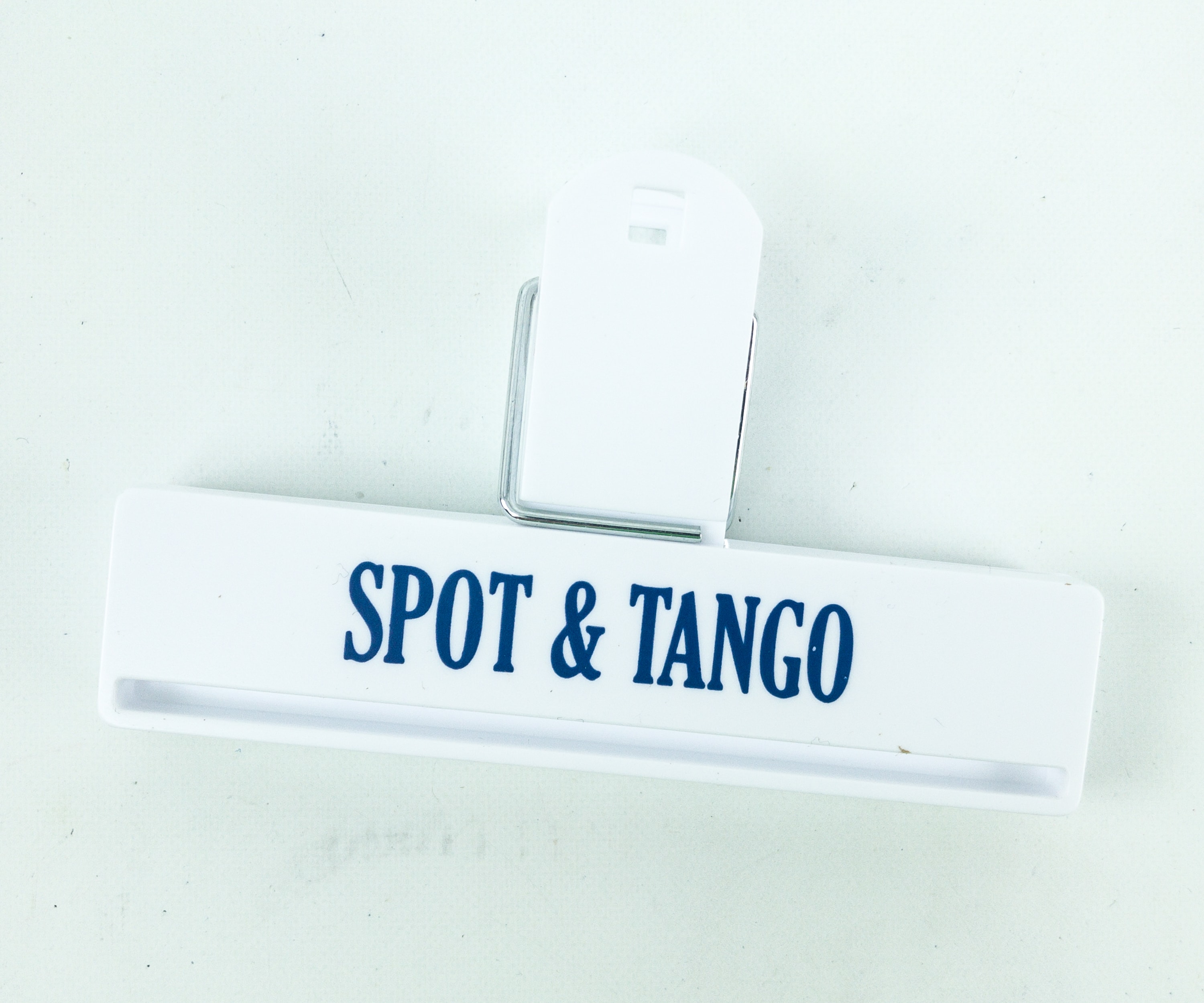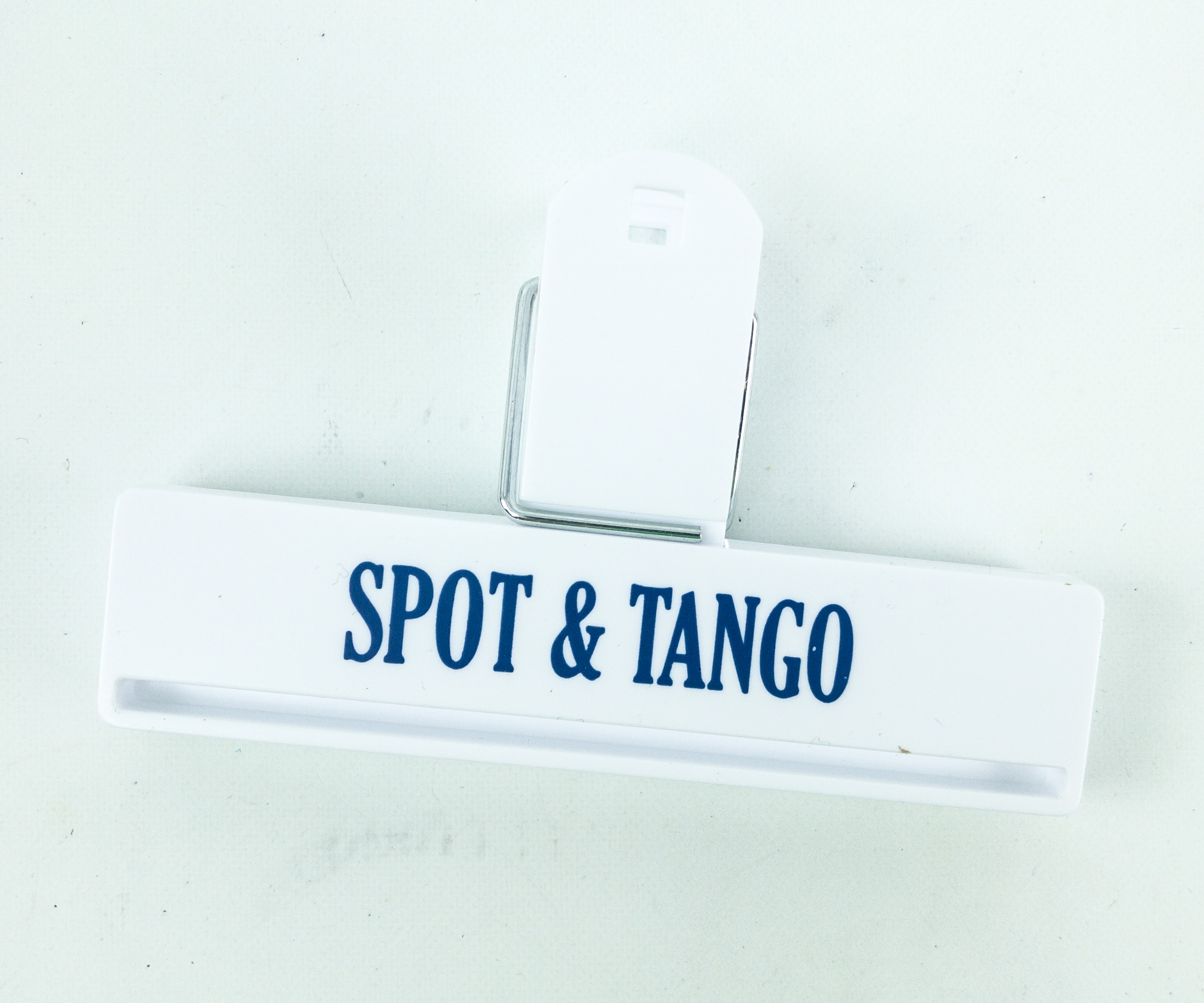 This month's bonus item is an exclusive bag resealer from Spot & Tango.
All you need to do is to open the bag, serve the meal, and reseal it using the bag sealer.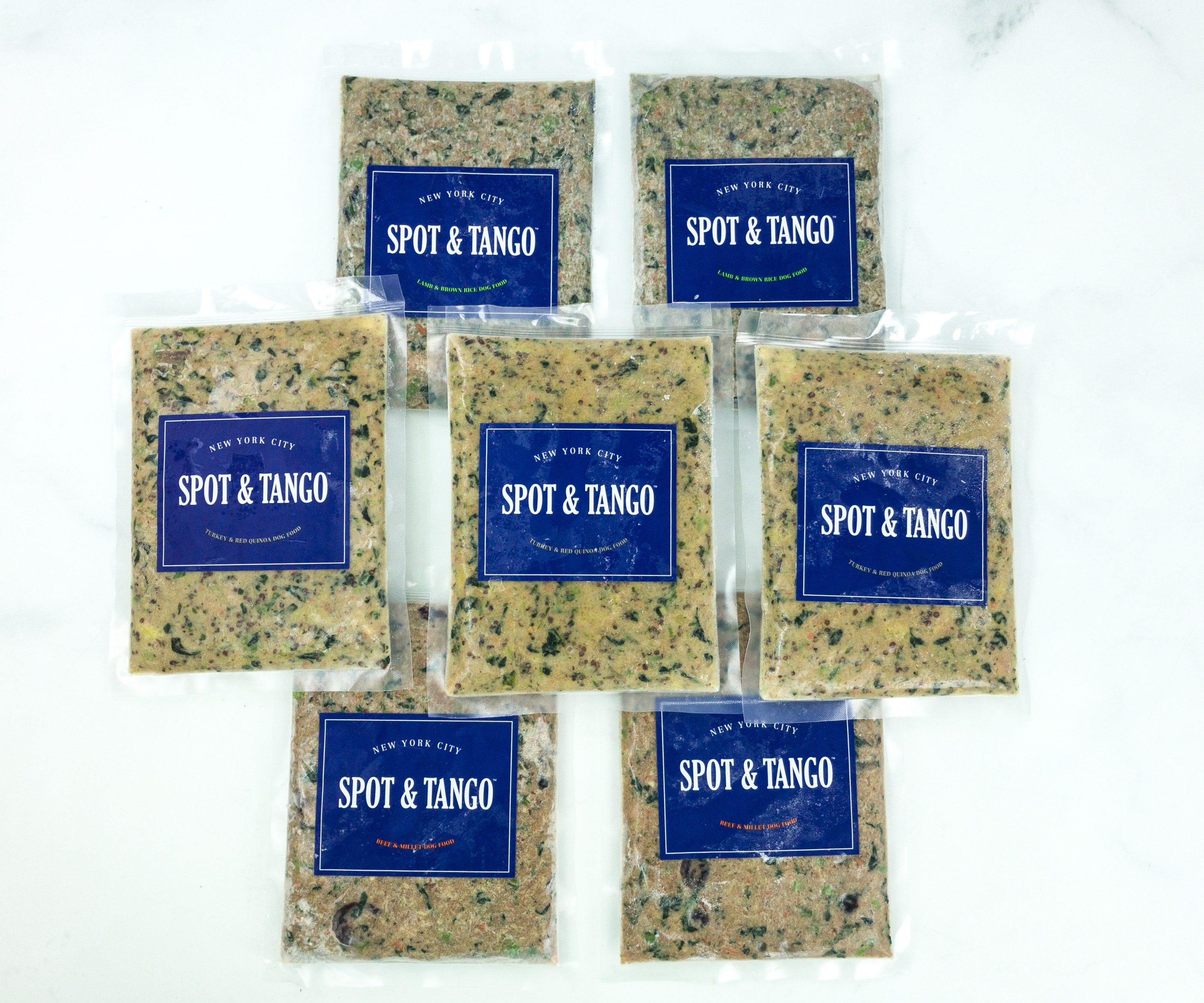 This month we got Turkey & Red Quinoa, Beef & Millet, and Lamb & Brown Rice.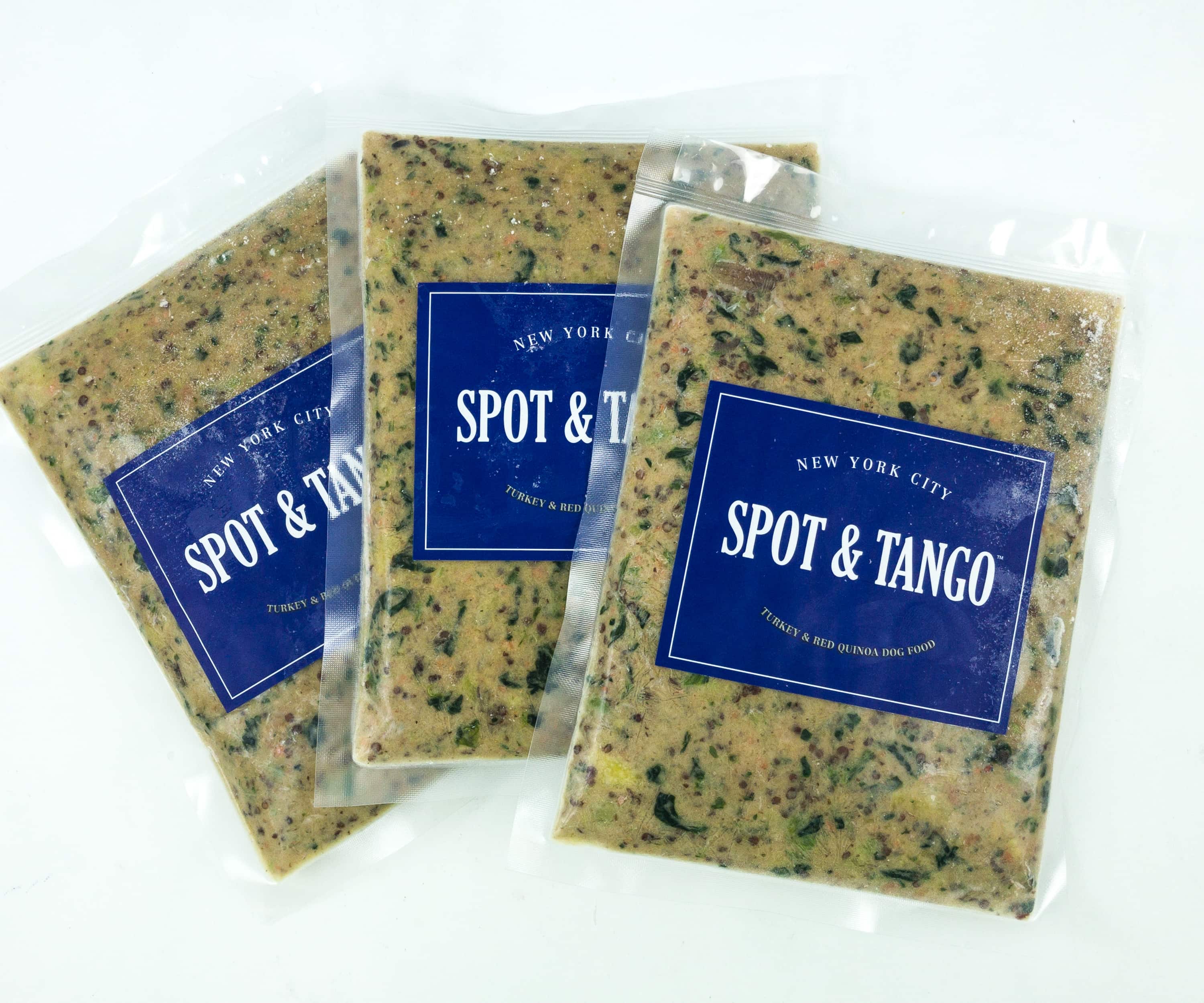 Turkey & Red Quinoa Dog Food. We got 3 packs of this turkey variant. Aside from the protein-rich turkey, it also includes red quinoa, spinach, carrots, peas, and apple.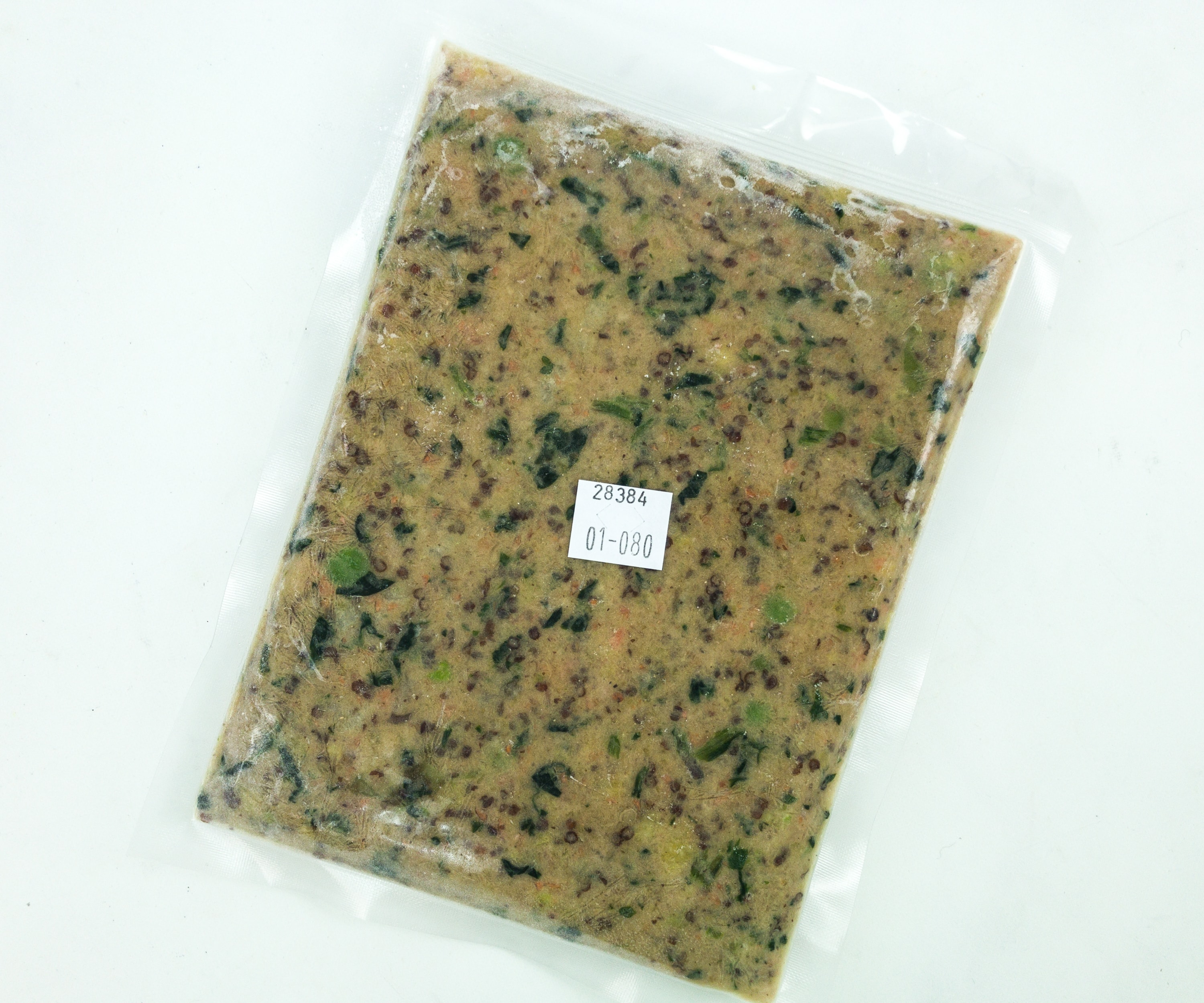 This is an 8-ounce meal bag with a total of 312 kcal/ pack.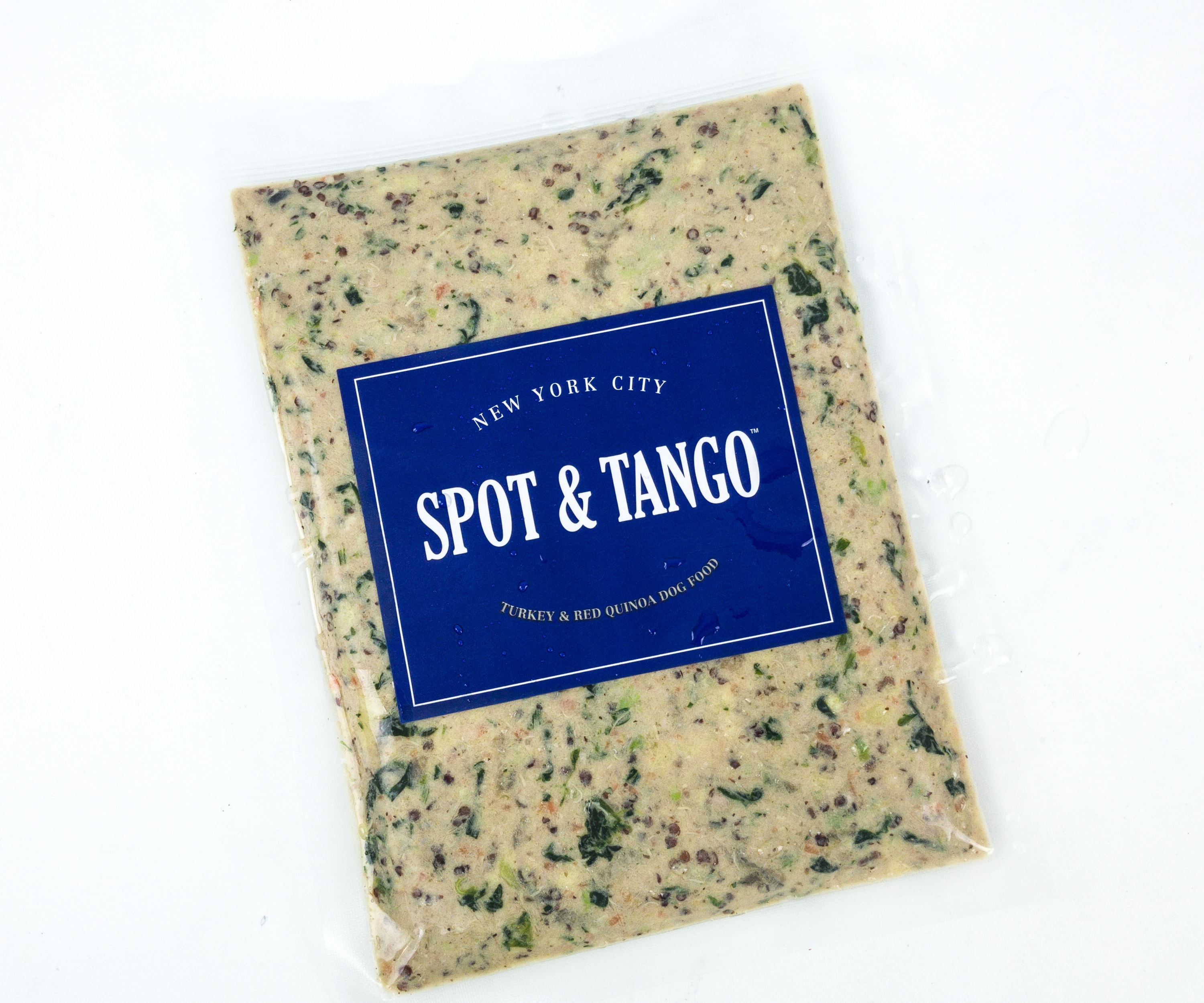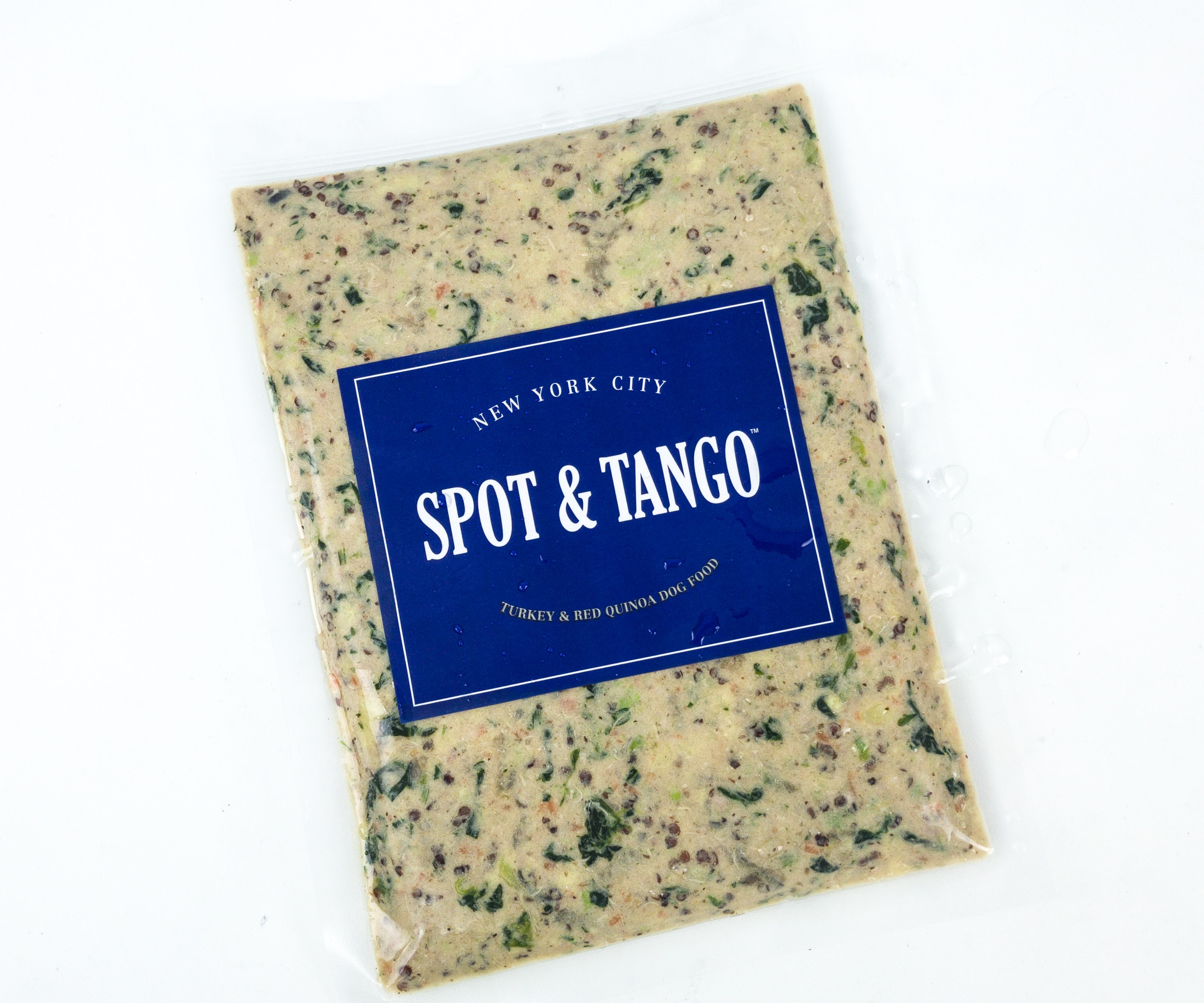 It's packed with vitamins and minerals that include magnesium, potassium, vitamin E, zinc, iron, and copper.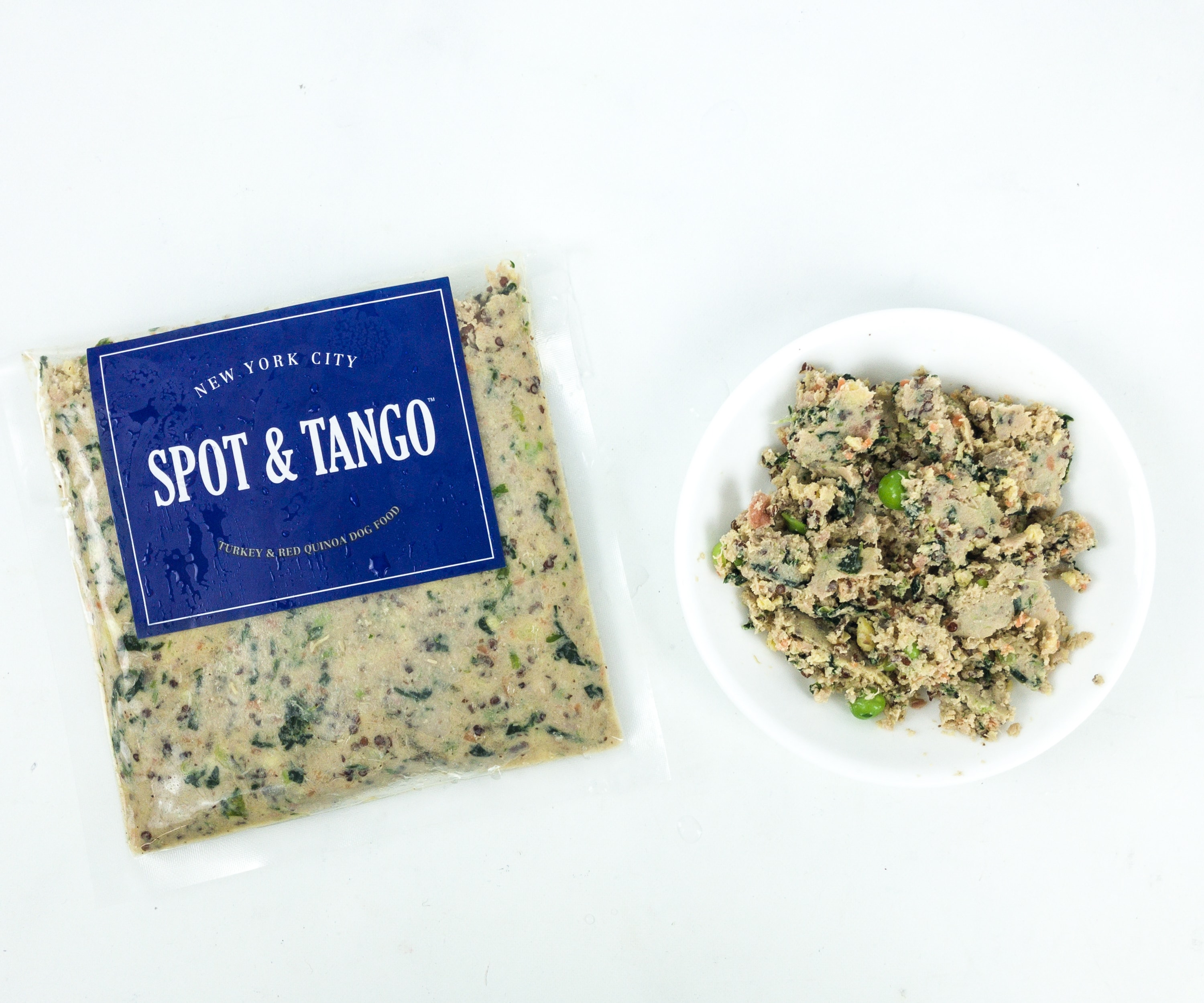 Each pack is good for two servings.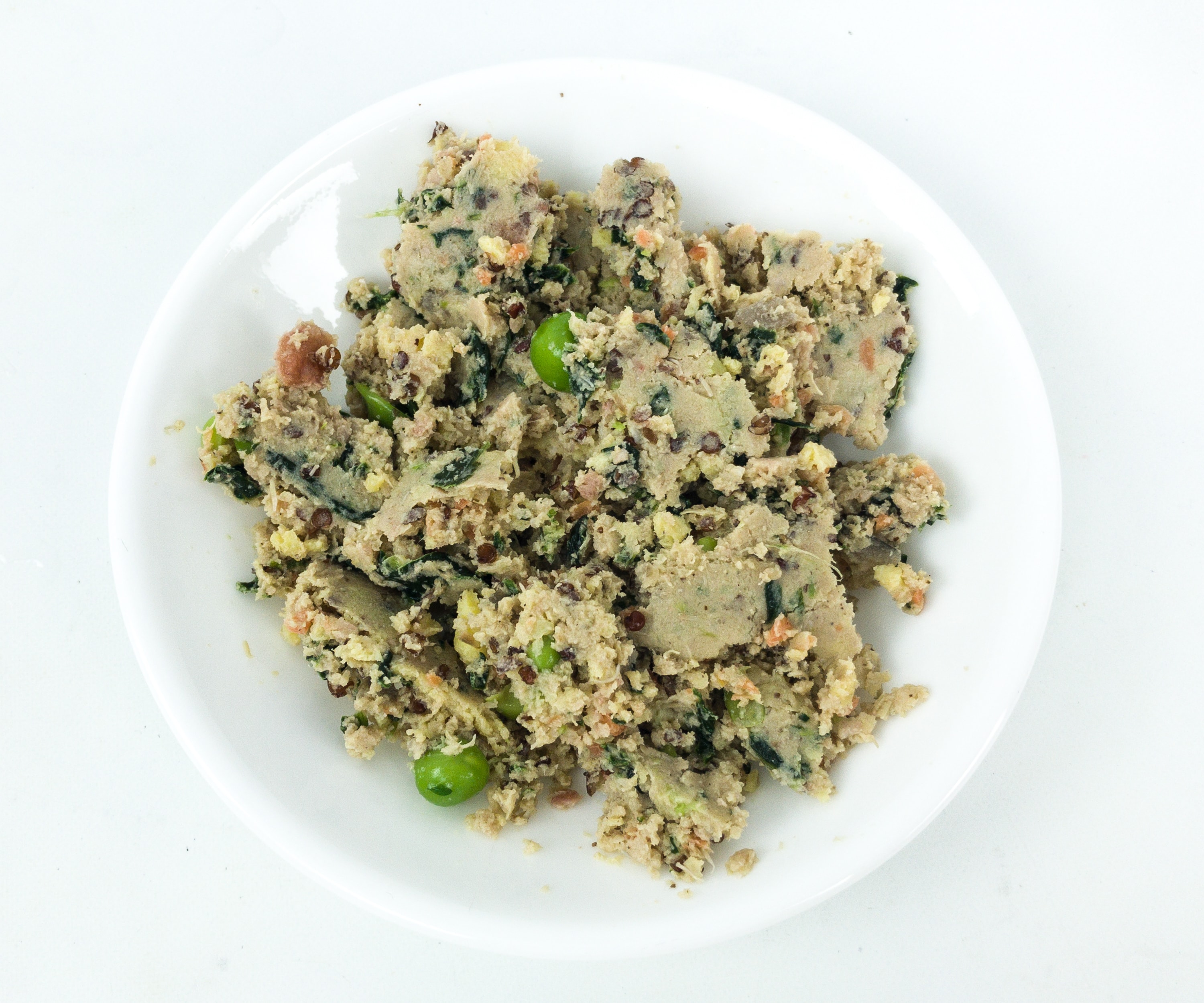 Put it inside the microwave for a short period of time, and serve!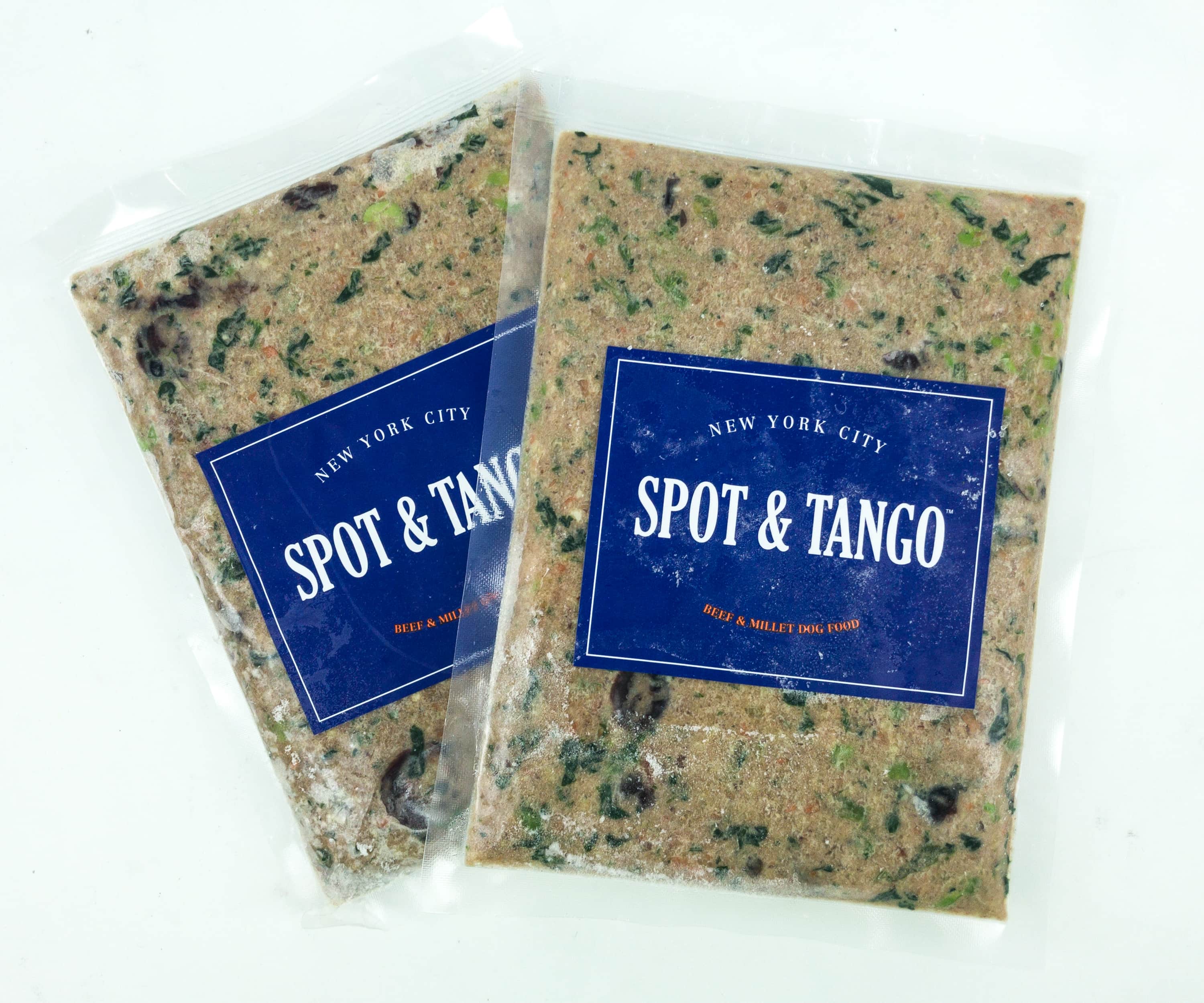 Beef & Millet Dog Food. The next 2 packs contain beef! This super meaty dog treat also contains millet, spinach, carrots, peas, and cranberries.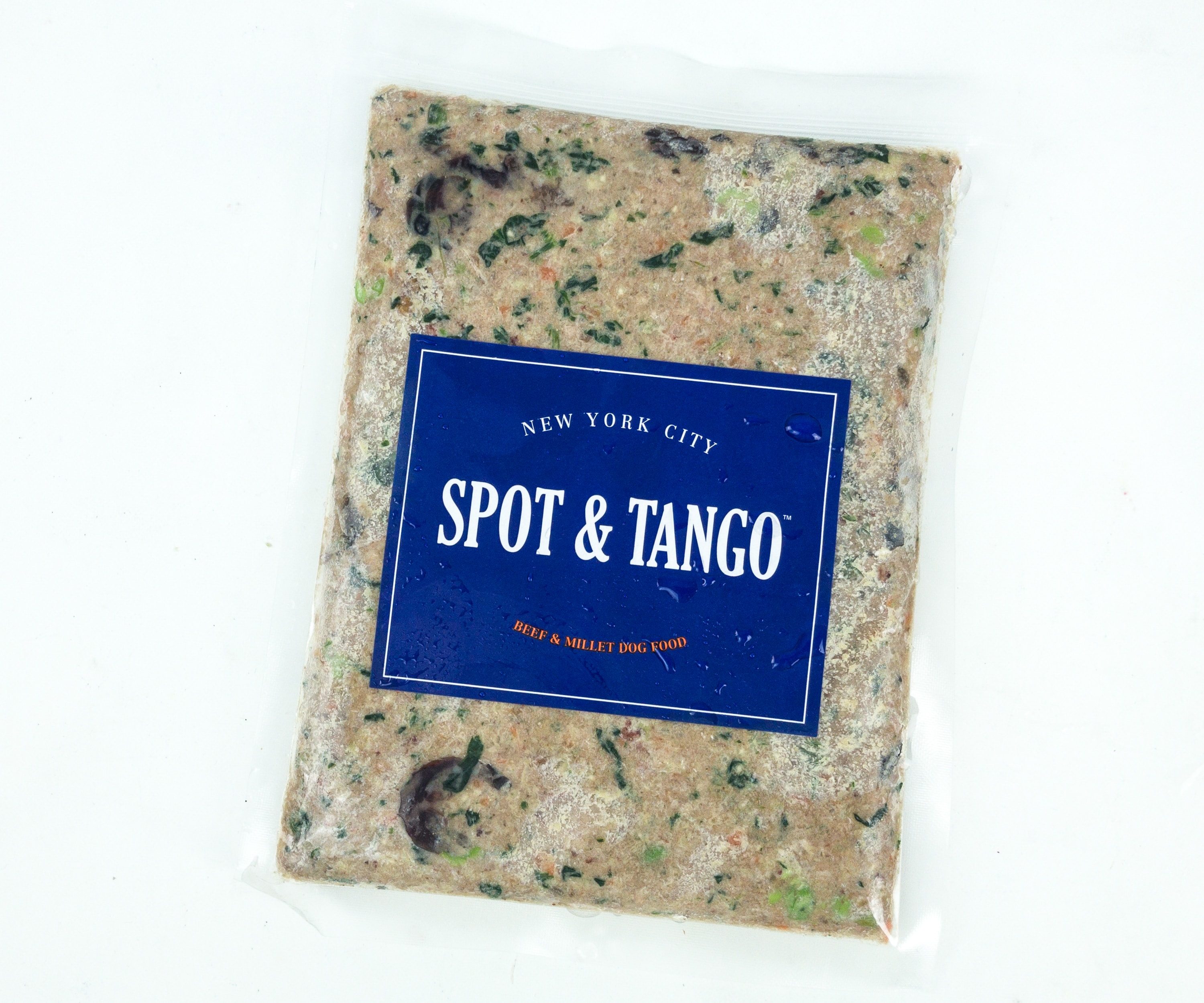 It's made from USDA certified ground beef, with fresh and all natural human-grade ingredients.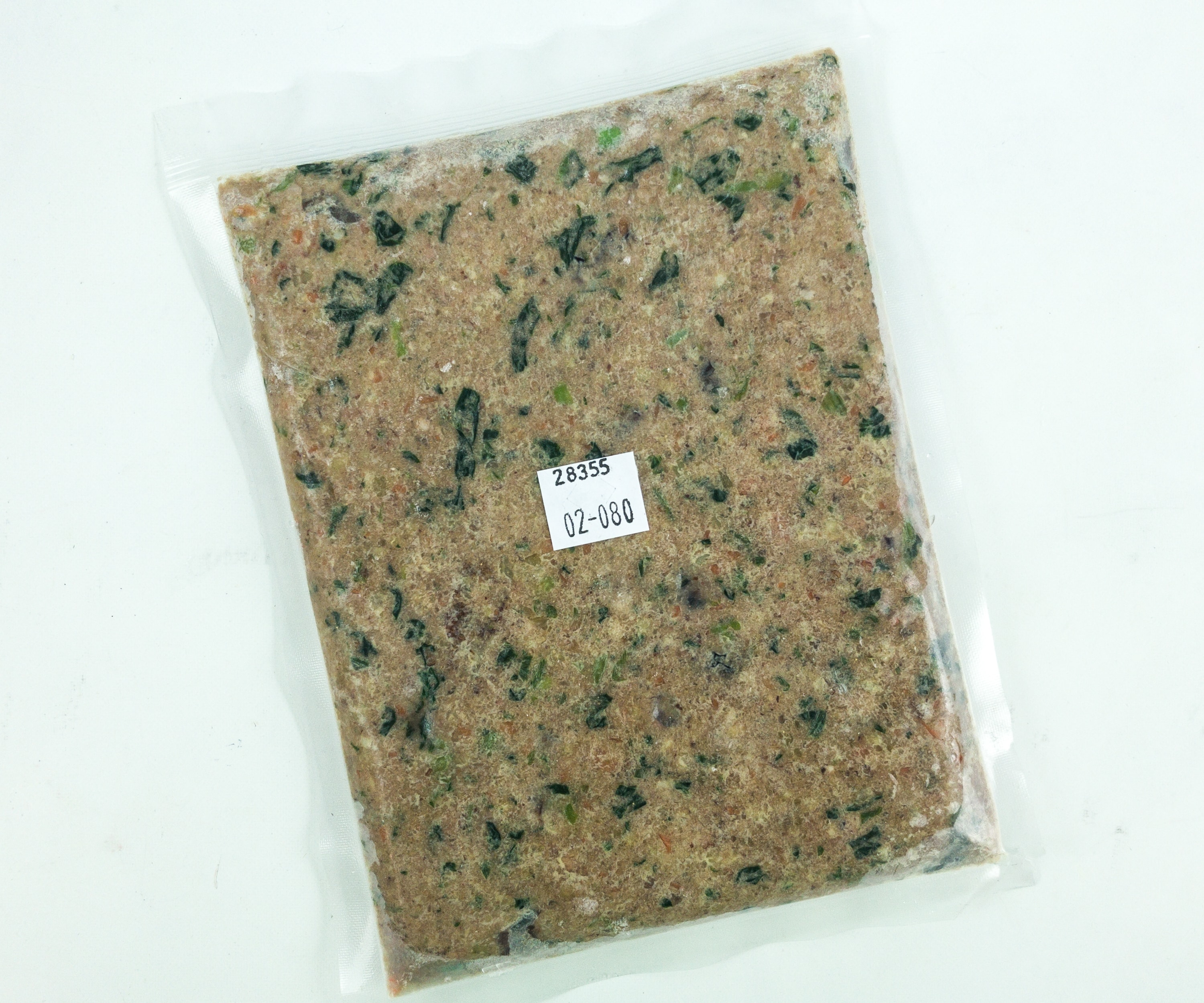 It also doesn't contain any preservatives, growth hormones, or artificial additives.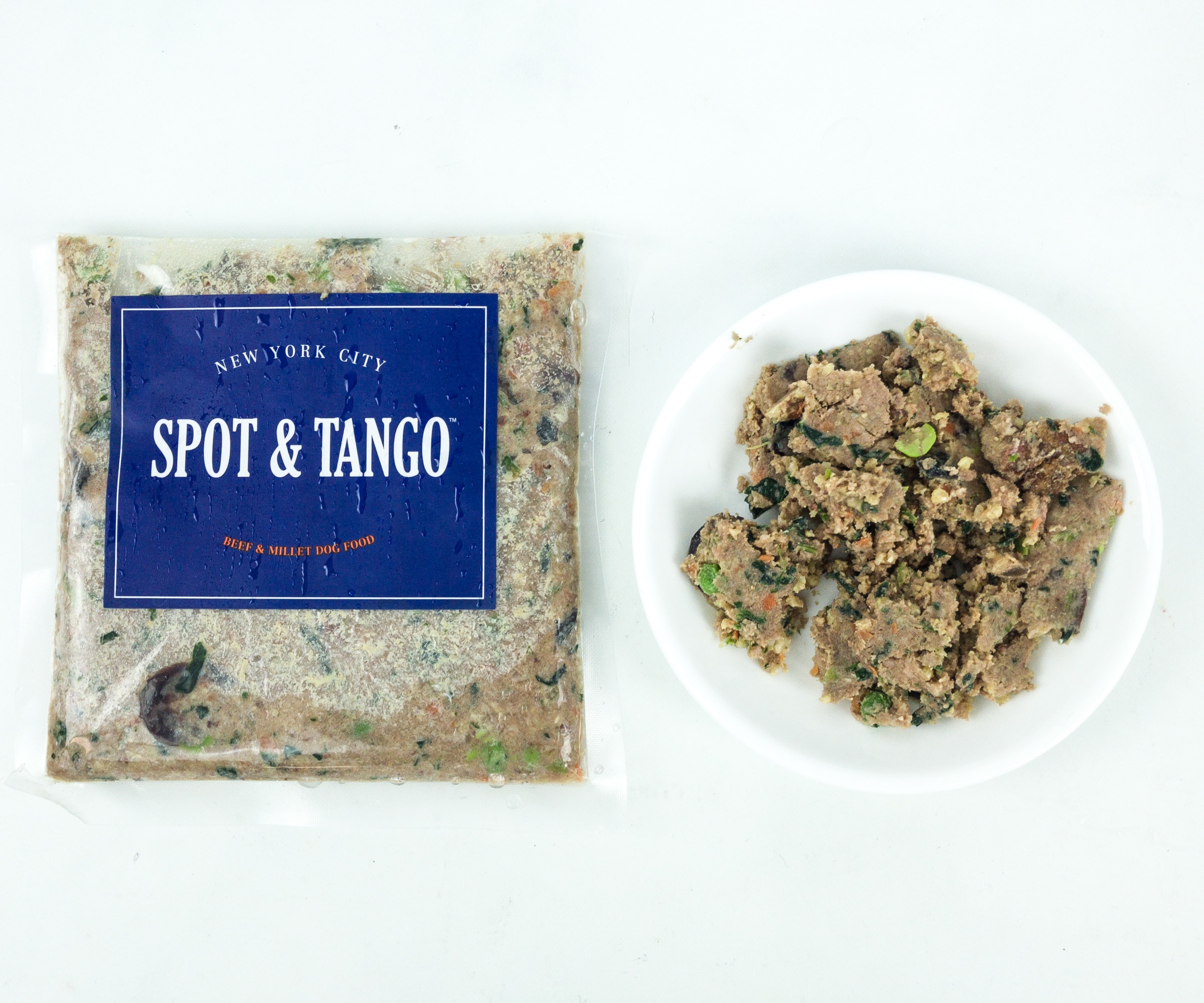 Unlike the first meal, this one is a bit rougher and much denser. The green peas and the leaves are way much visible too!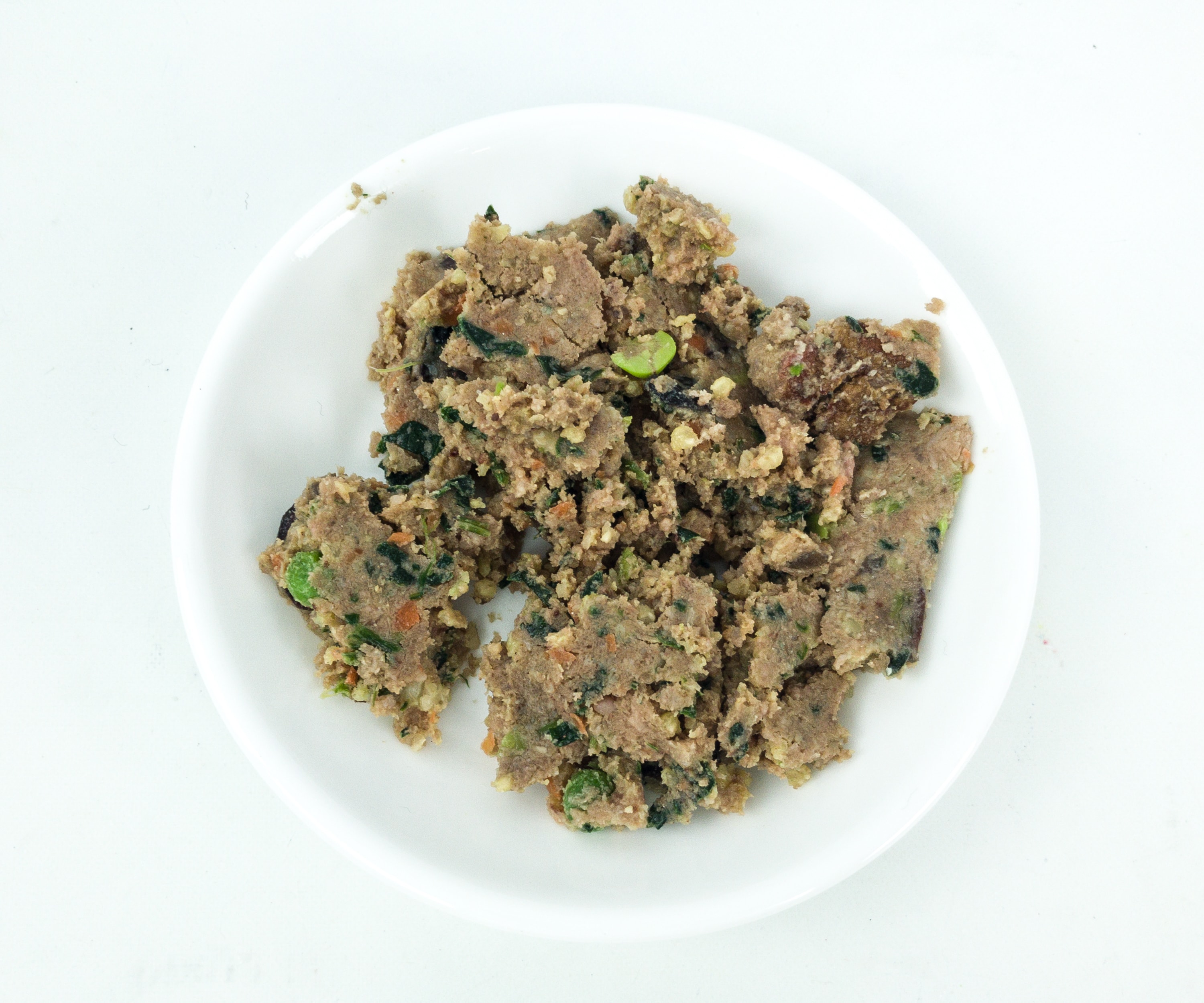 This meal looks so scrumptious plus the smell is very tempting. I really can't blame our pups that they can't stop drooling over this.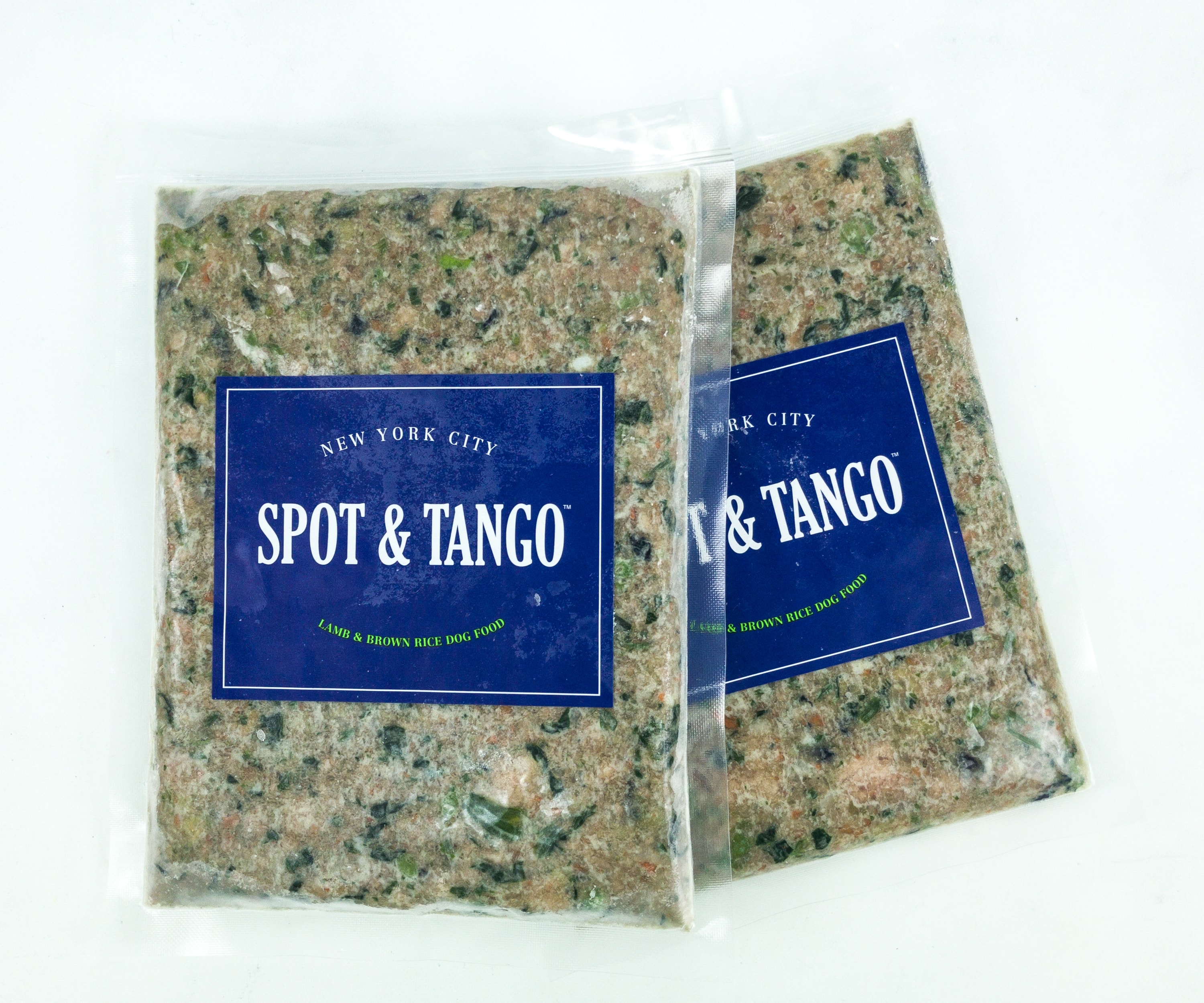 Lamb & Brown Rice Dog Food. The third meal is primarily made of lamb, brown rice, spinach, carrots, peas, blueberries, and parsley. We got 2 packs!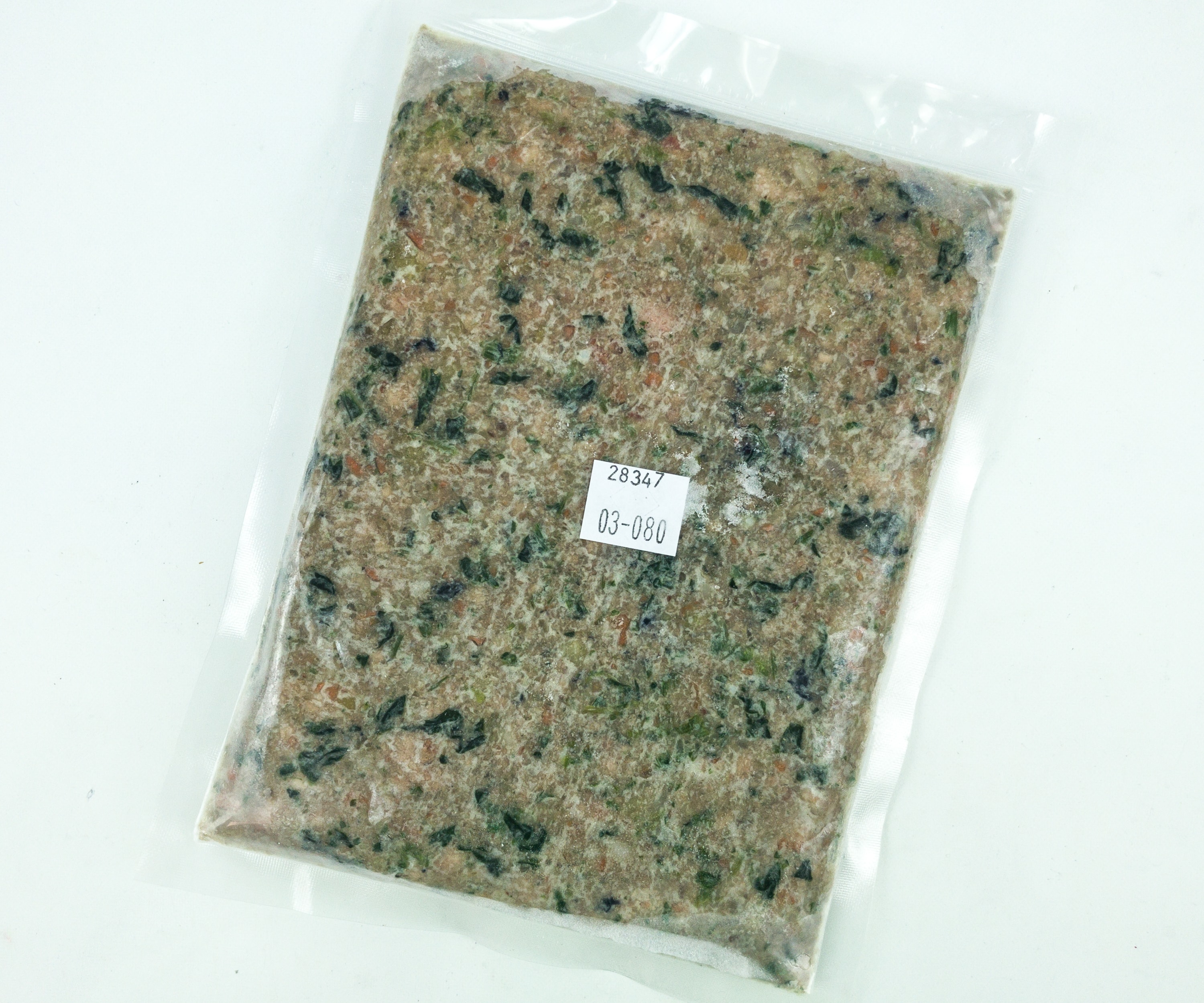 Like the first two meals, this one is also gluten-free, soy-free, and corn free.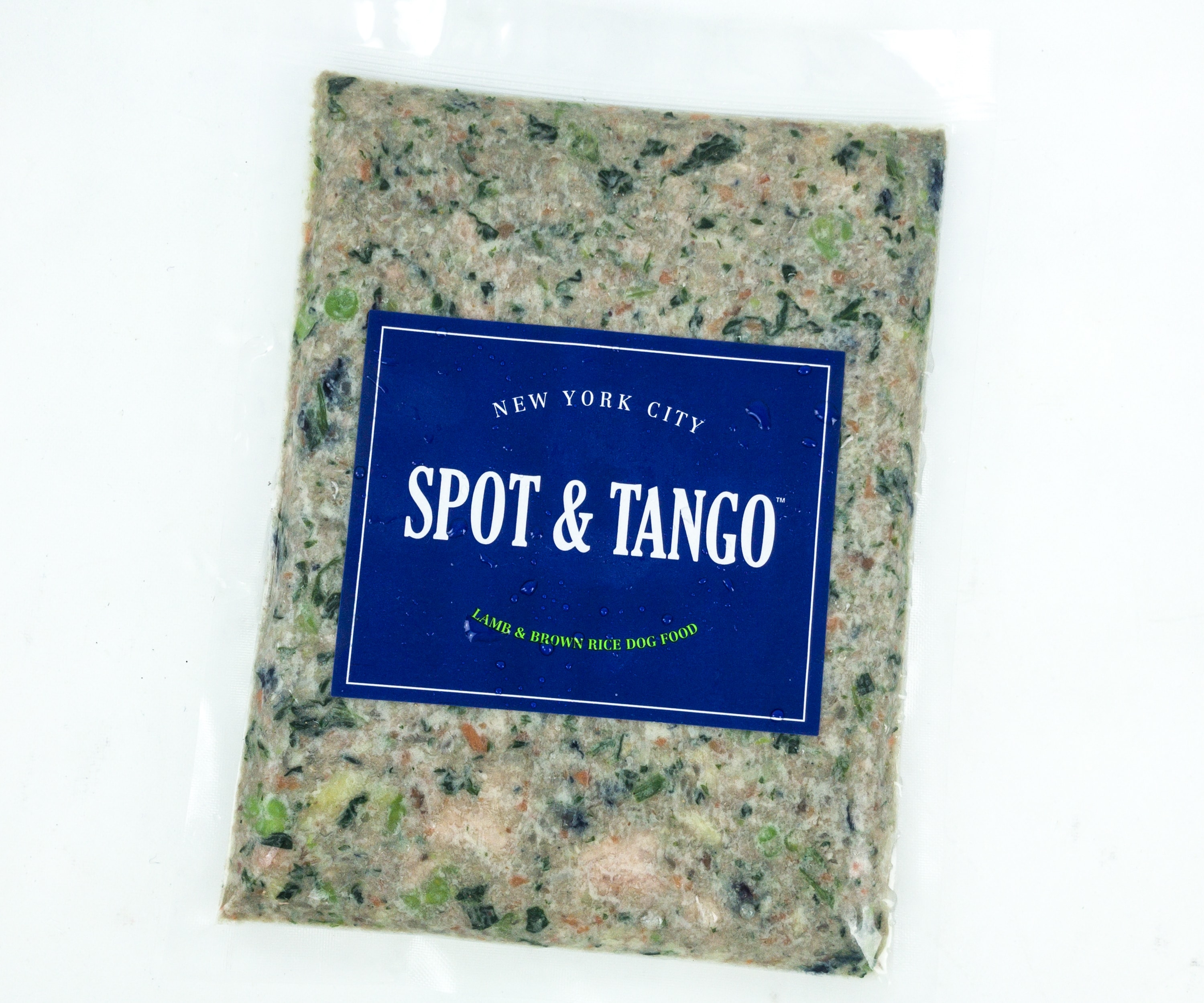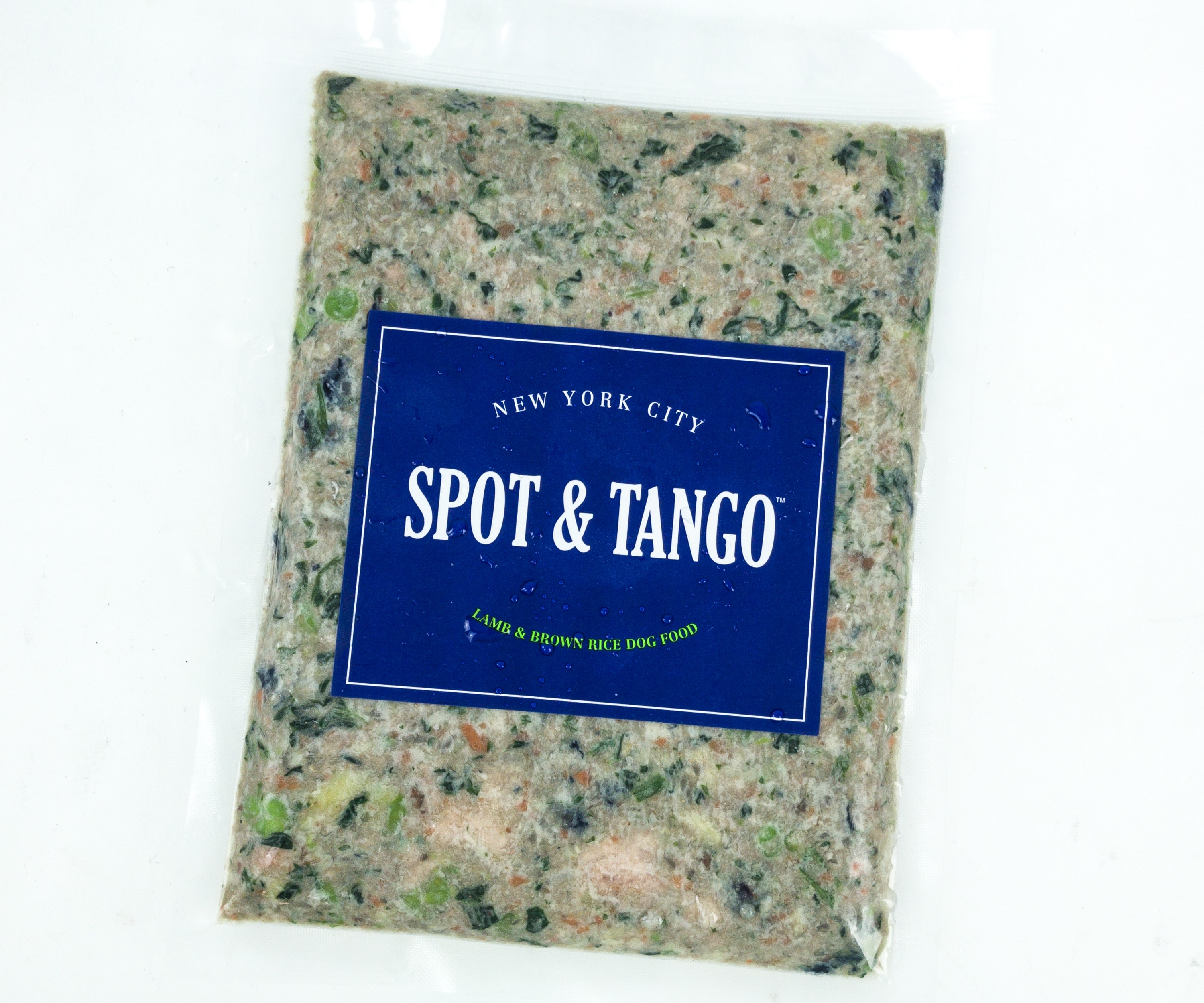 All meals from Spot & Tango are formulated to meet the nutritional levels established by the AAFCO .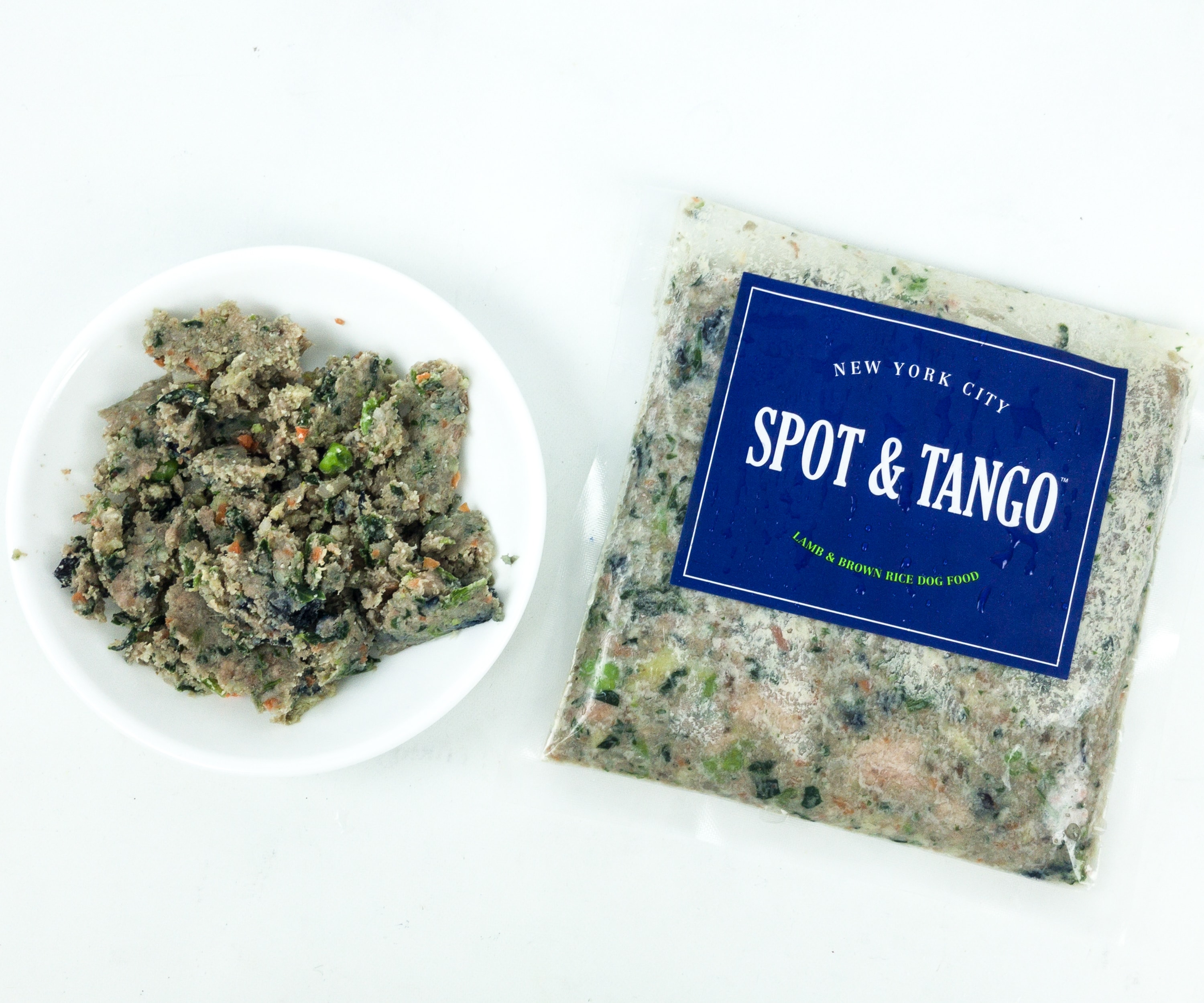 Some of the ingredients are clearly visible too, especially the carrots, green peas, spinach, and parsley.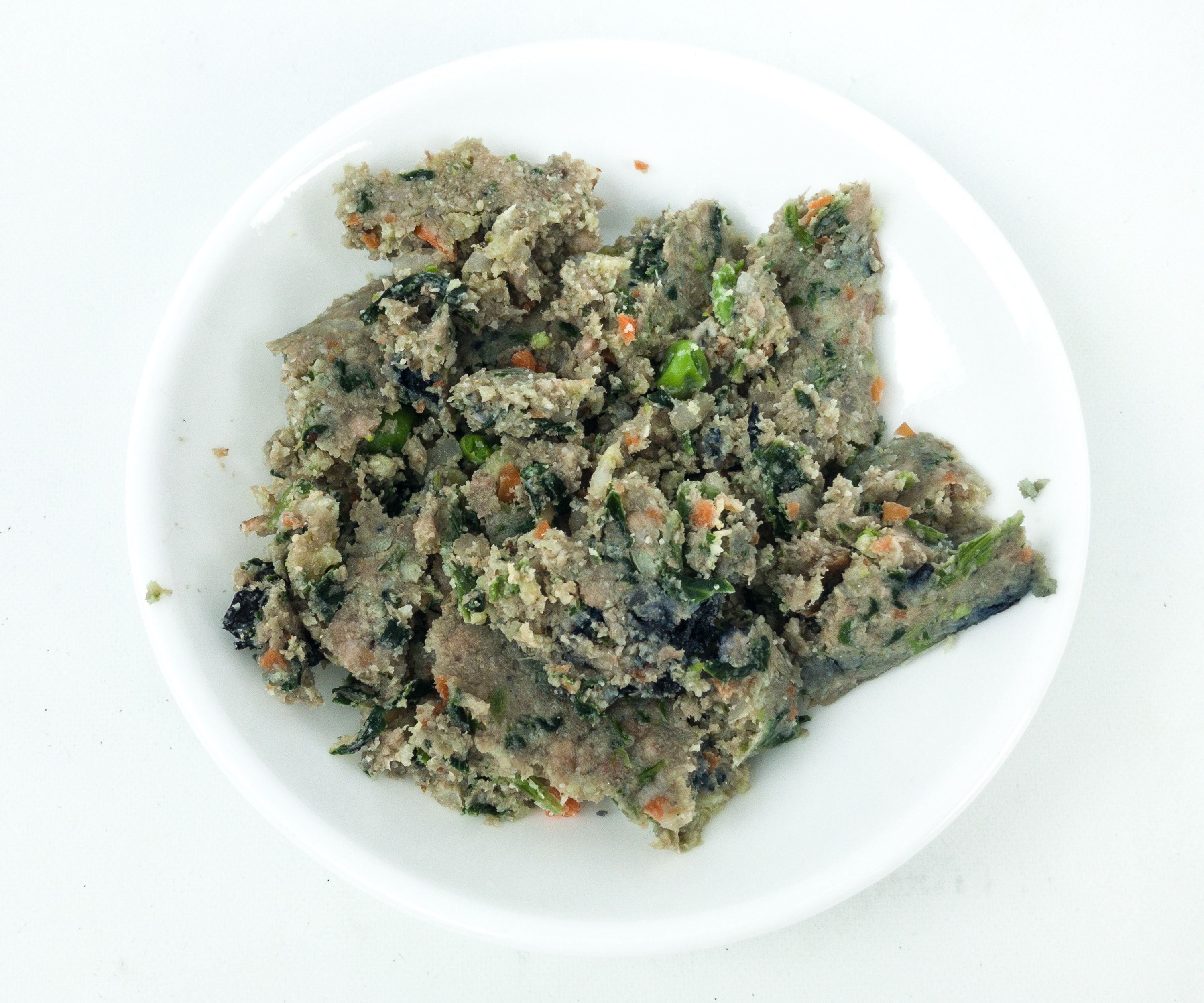 This lamb meal is a hit with our pups!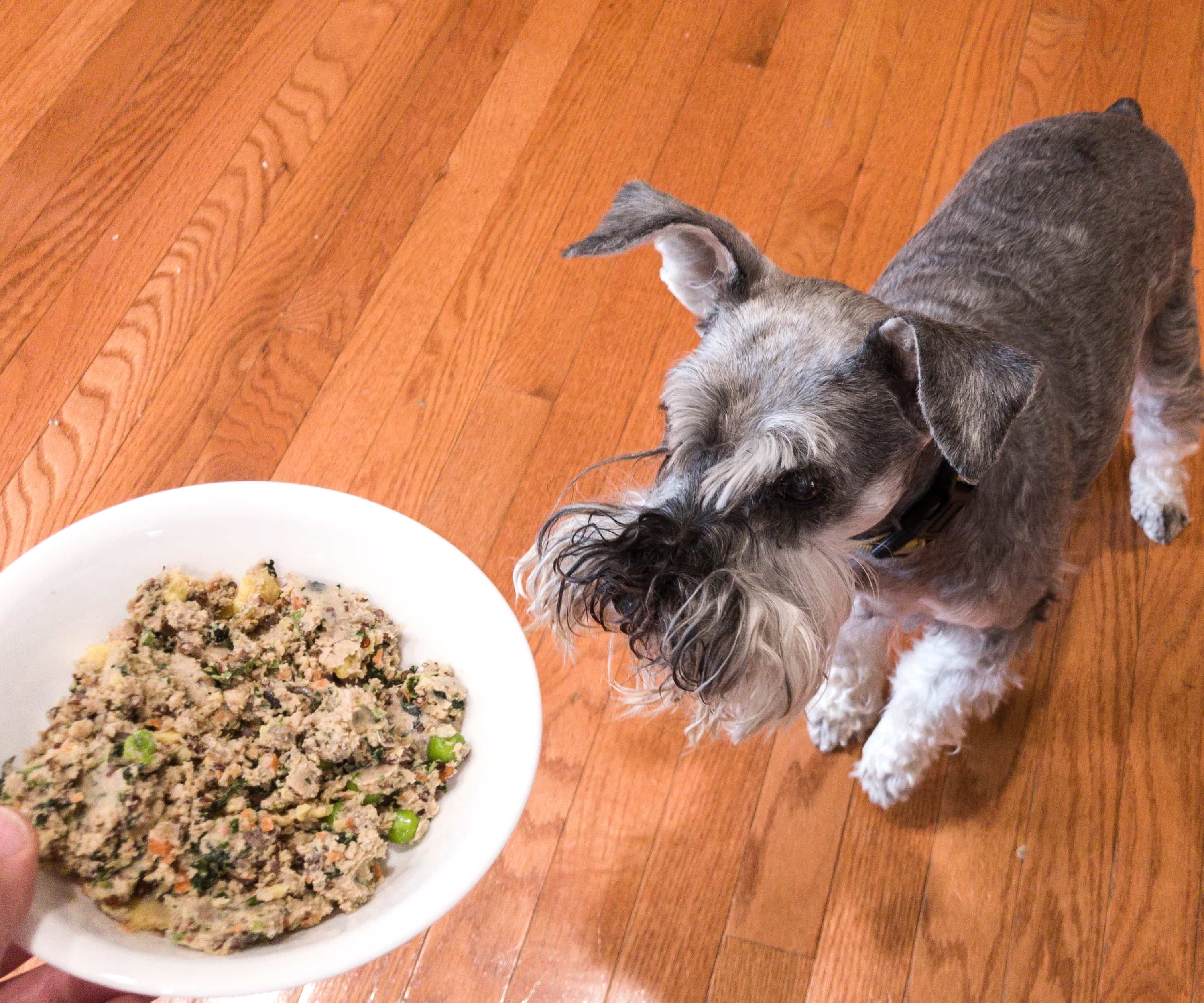 This recipe is great even for dogs with sensitive tummies. It's also a good diet food for dogs who can't stop eating and getting really big.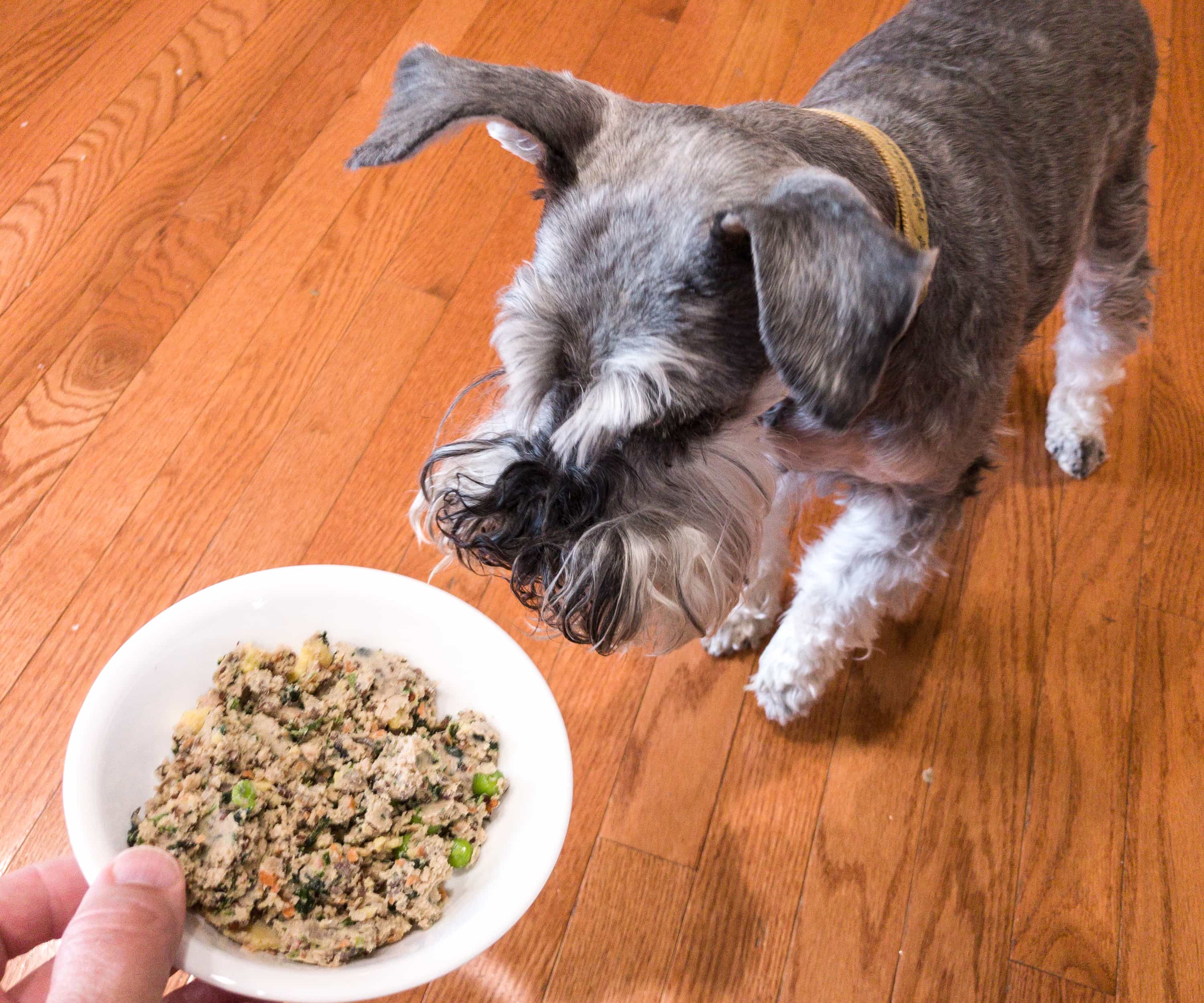 Lindy has waited and drooled enough, it's time for the meal to be judged! TWO paws up – she's wild about quinoa!
Our pups deserves nothing but the best and Spot and Tango definitely had everything we needed. They provided us a lot of delicious and healthy food perfect for a whole week of consumption! It's really great to see our pups enjoying their meal so much while getting as many nutrients as they needed. This subscription is also good for picky dogs or pups with sensitive tummies! We have one of each and we couldn't be happier with how they gobbled their food up!
What do you think of the Spot and Tango box?