Spiritú is a platform to shop, connect, and be inspired. The Spiritú Box is a quarterly subscription of 5-10 curated beauty and lifestyle products for women valued at over $100. The box is a mix of best-known brands, as well as products created by Latina entrepreneurs and artisanal products sourced from Latin America. Each season's box will feature the designs of a Latina artist, and for each box sold, Spiritú gives back to financially support Latina entrepreneurs, creators, and Latinx community organizations.
DEALS: Get $15 off on quarterly and annual subscriptions! Use coupon code HELLO15.
The box features a gorgeous illustration by Anna Alvarado!
Even the interior of the box cover has a beautiful design. All the contents were wrapped in a white tissue paper sealed with a sticker.
The items are cushioned with squiggles. Several inserts are also tucked in the box.
The box also includes an information booklet.
Its look is similar to the box design!
Inside, there's a rundown of all the items in the box with individual photos.
There are several promotional inserts in the box. One is for Clinique, where they provided a code for 25% off any Moisture Surge product!
Moisture Surge offers products that will keep your face and even your eyes hydrated.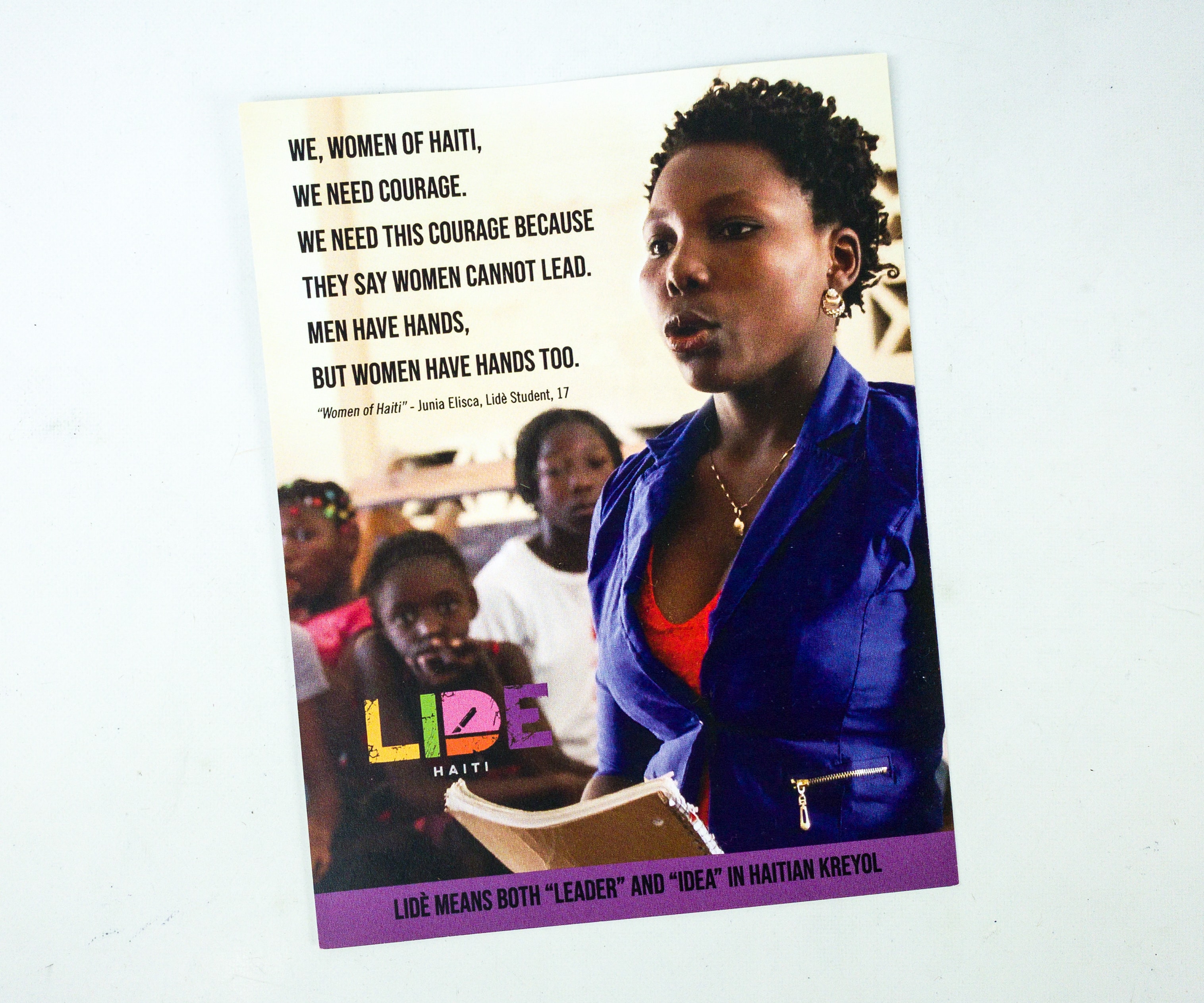 Another insert is for LIDE Haiti.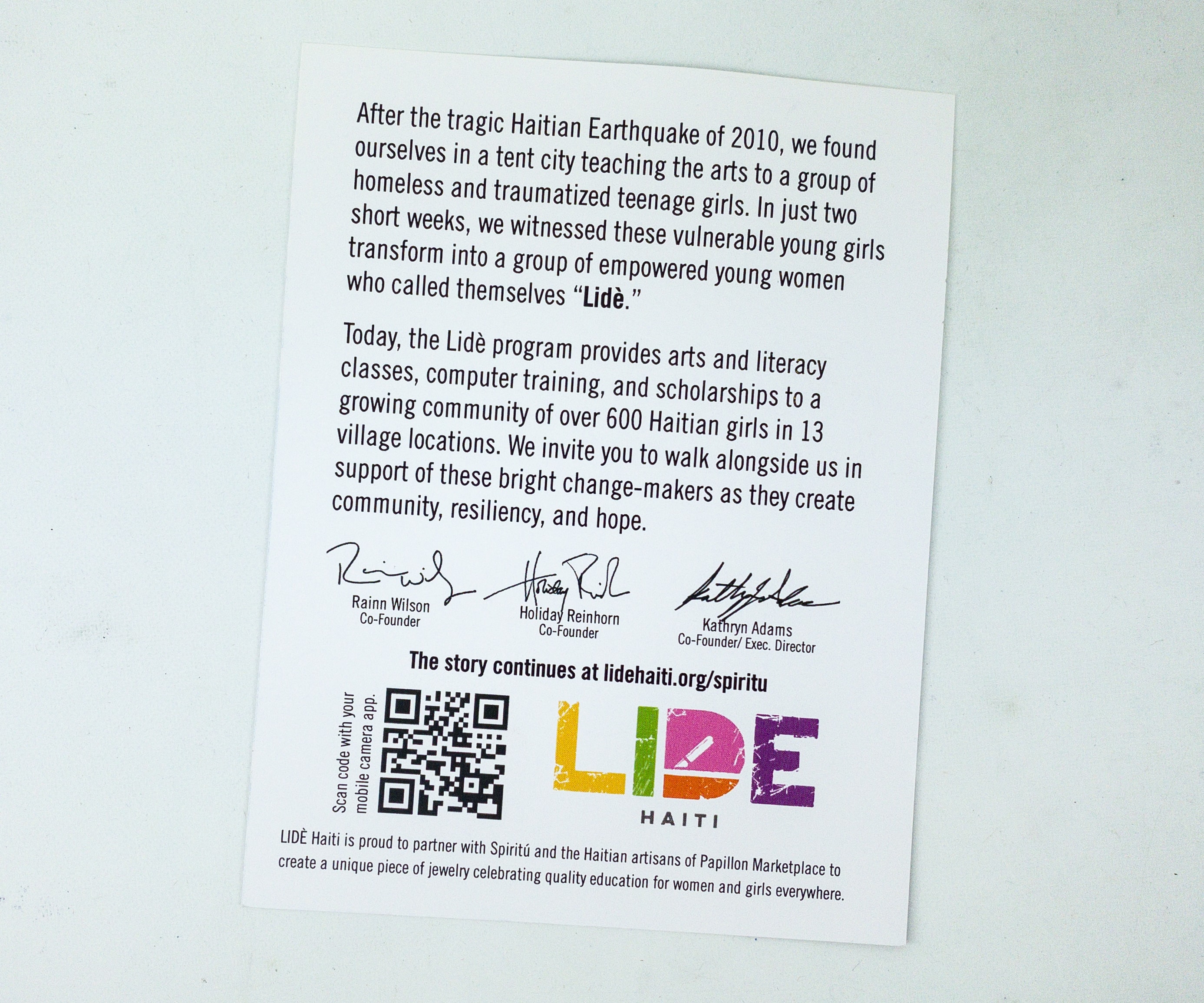 The Lide Program provides arts and literacy classes, training, and scholarships to a growing community of over 600 Haitian girls in 13 village locations.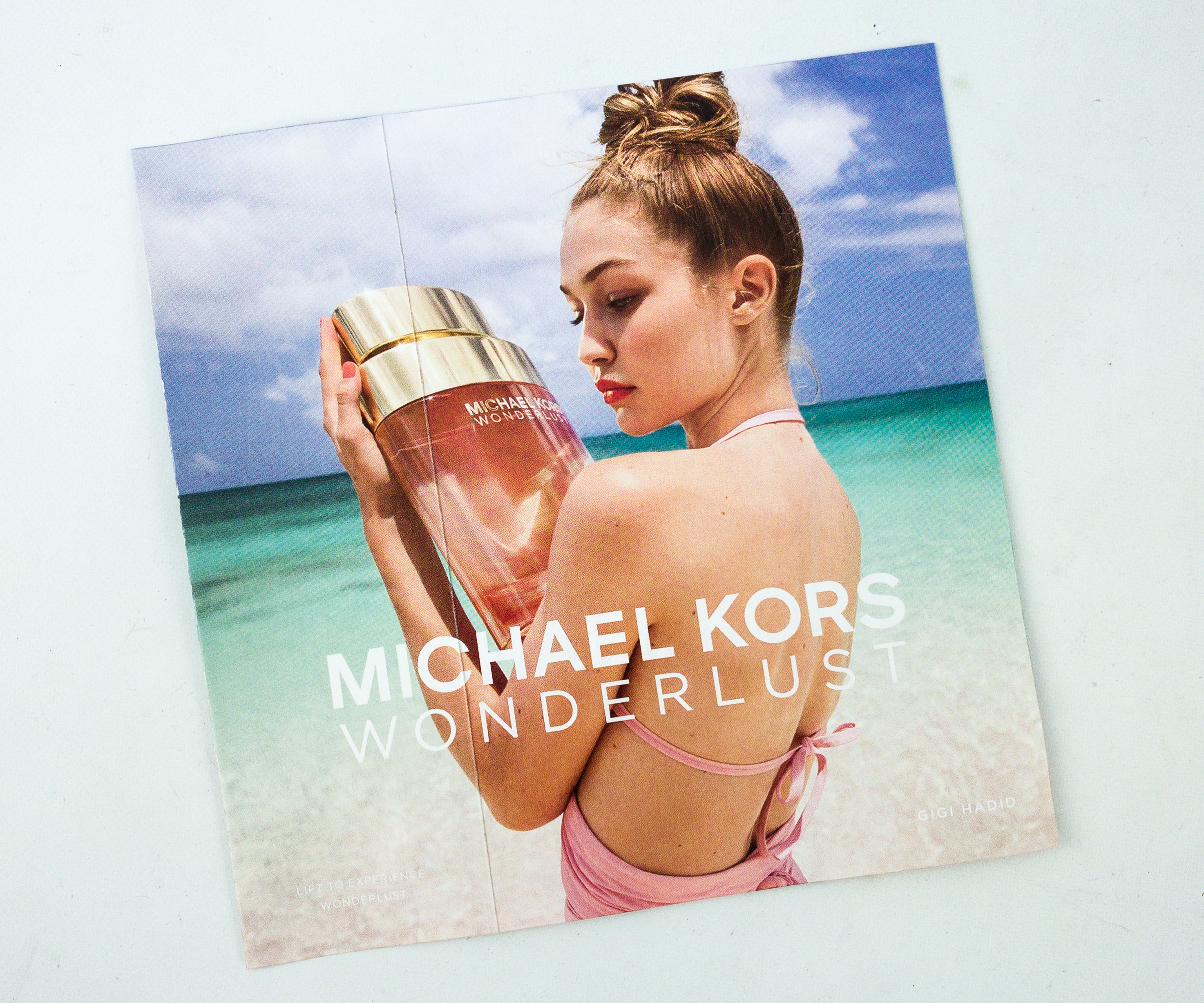 Here's an ad for Michael Kors' Wonderlust.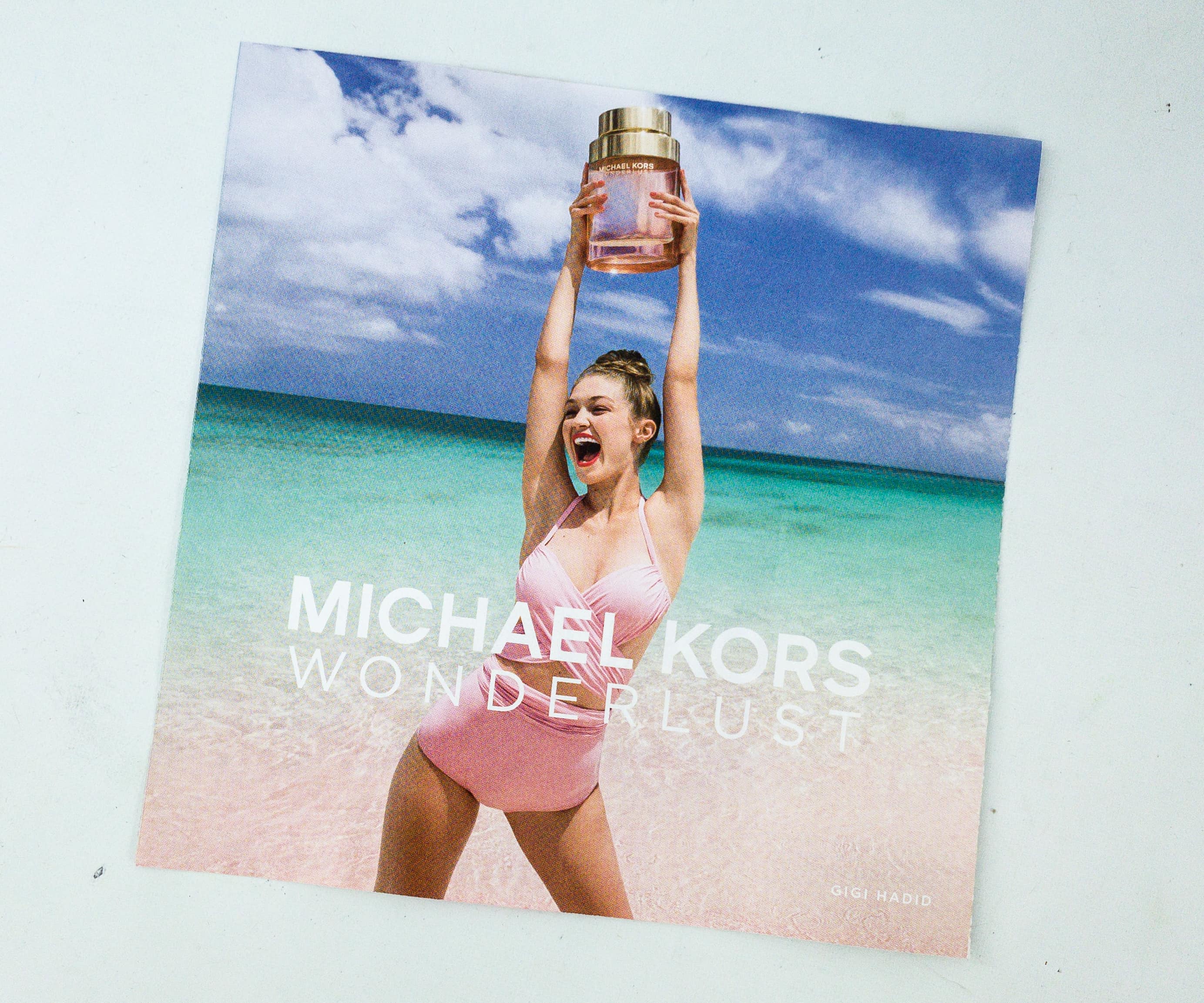 If features Gigi Hadid holding a large bottle of the fragrance while having fun on the beach. The Wonderlust line has 3 fragrances: Eau de Parfum, Sublime, and Eau Fresh.
We also got a card from Don Francisco's Coffee.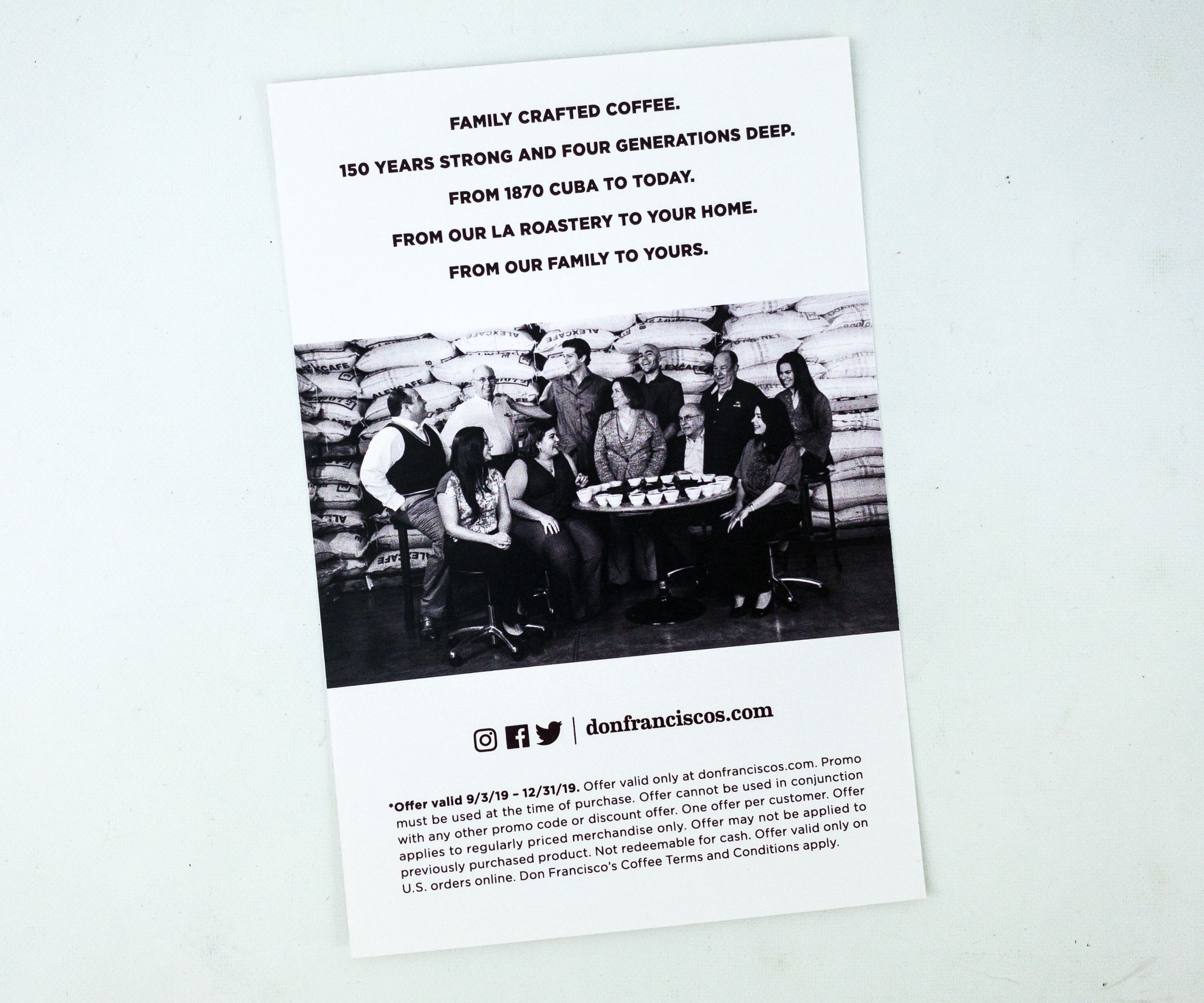 They gave us a coupon code for free shipping. The offer is valid from 9/3/19 to 12/31/19.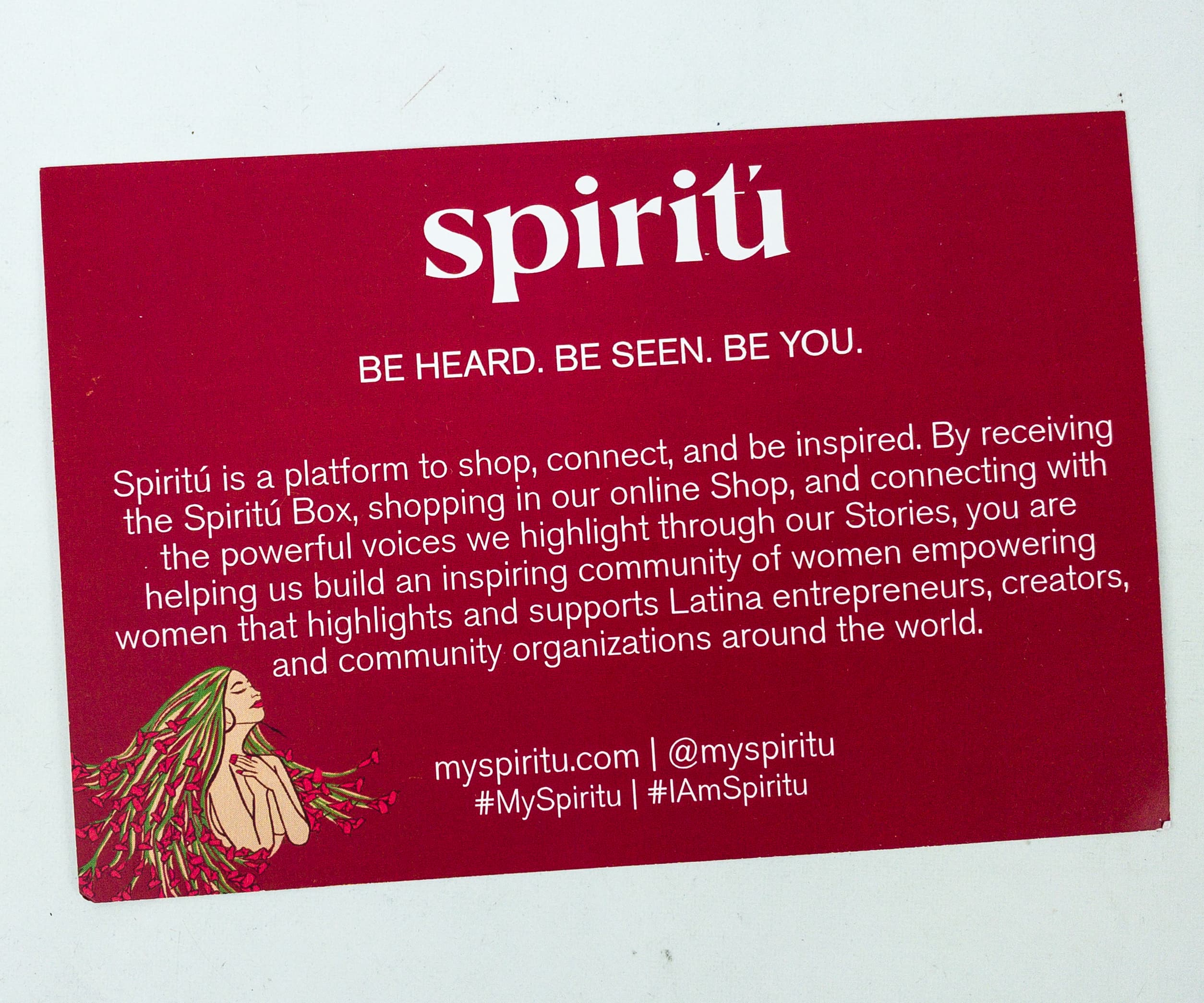 There's another card from Spiritu.
It also introduces us to the Fall Box and the box designer, Anna Alvarado!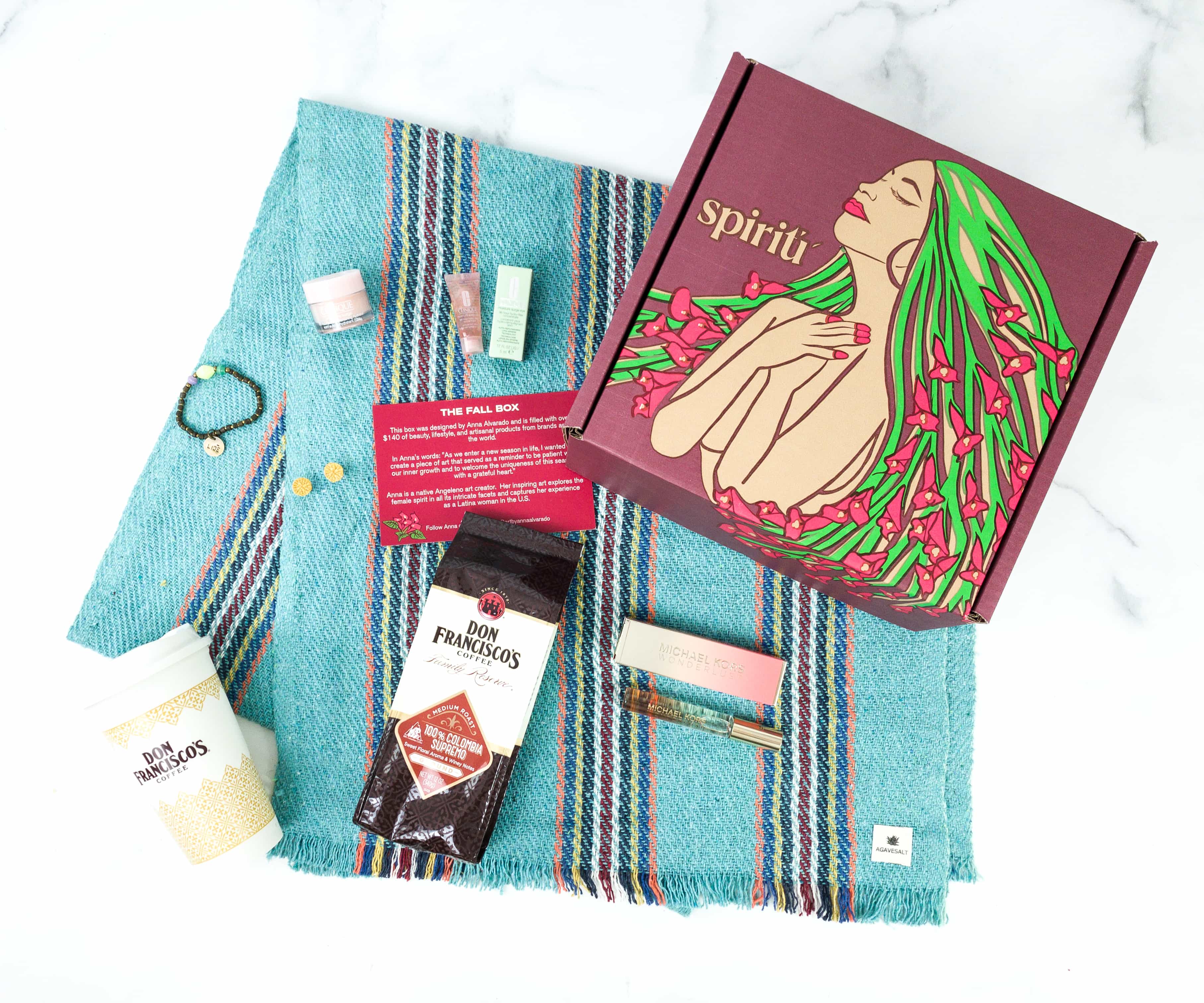 Everything in my box!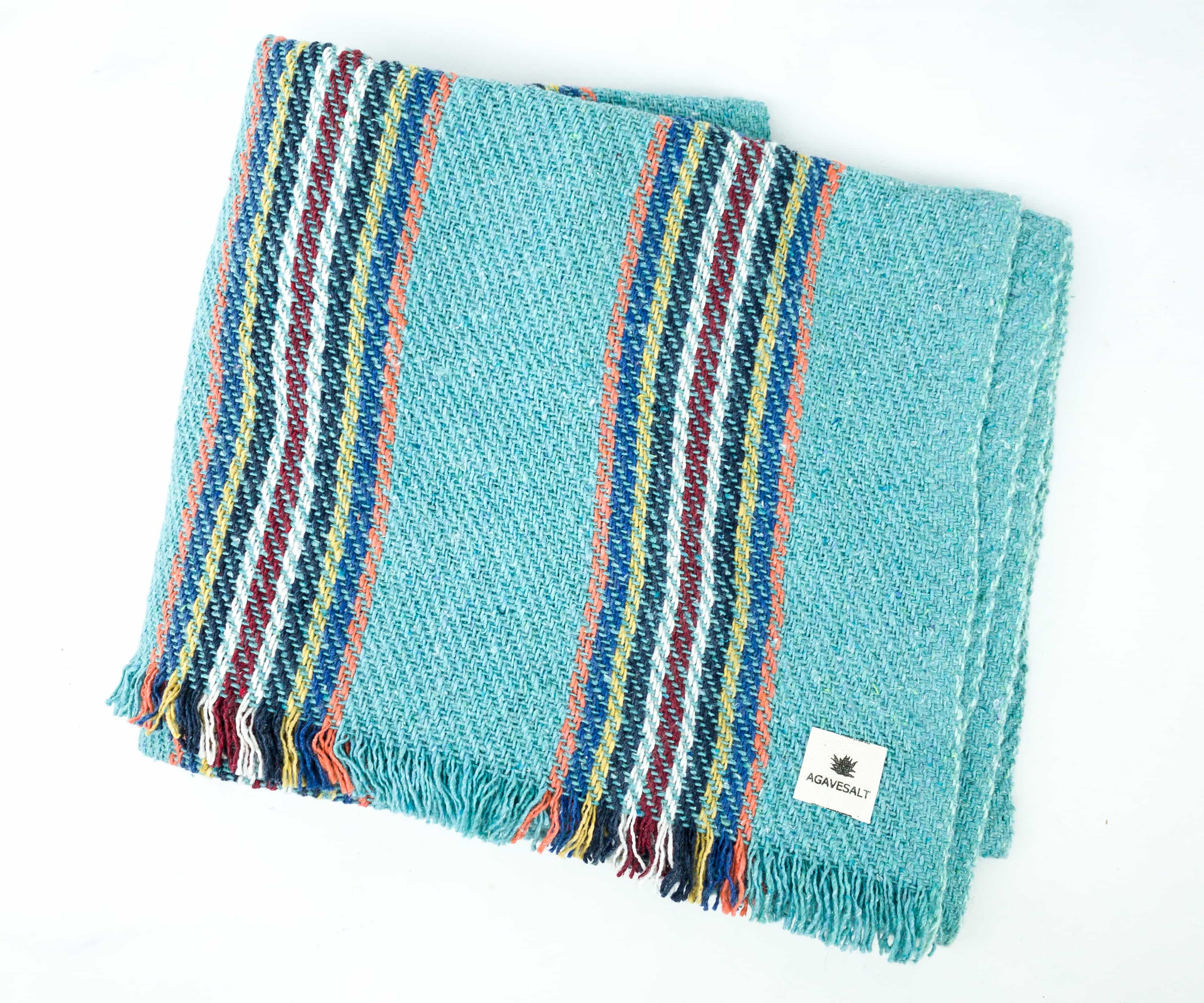 Agavesalt Baja Shawl ($60) A boho chic loves a good shawl, and this Baja Shawl is the perfect one for this season!
This one of a kind shawl made from Jerga fabric can be used as a wrap, a scarf, or even a table accent! I also love the colors. Look at that beautiful Mexican-inspired pattern!
Handmade Junco Earrings from Honduras ($12) Made with junco, hypoallergenic findings, and stainless steel, these earrings are proudly handmade from Honduras by female artisans from Sta. Barbara mountains!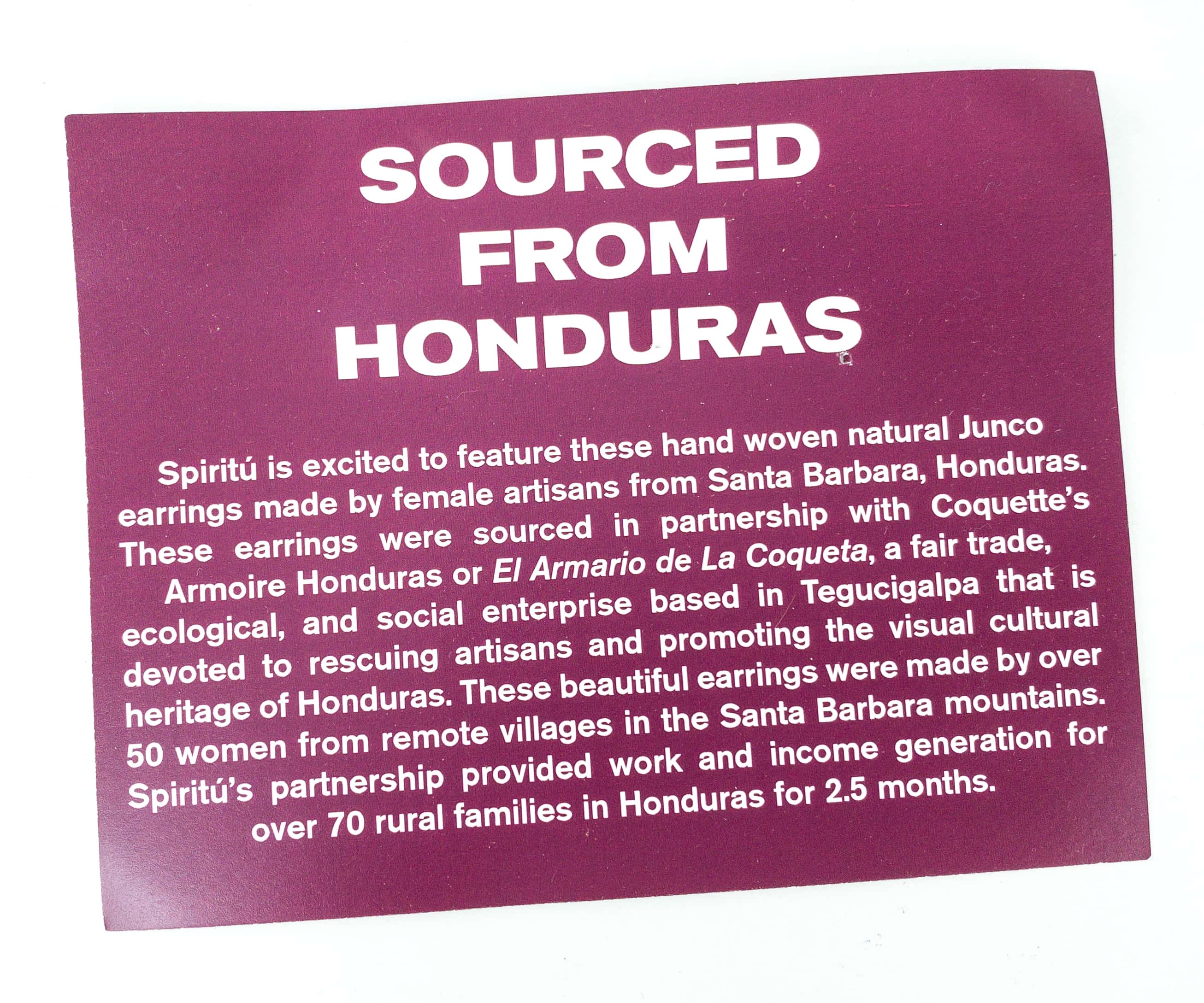 The earrings are sourced in partnership with Coquette's Armoire Honduras or El Armario de la Coqueta, which is a fair trade, ecological, social enterprise based in Tegucigalpa that promotes the visual cultural heritage of Honduras.
You can get it in a variety of colors. I got mine in golden yellow!
The beautiful pieces are exclusively distributed by the Latin American Crafts Company.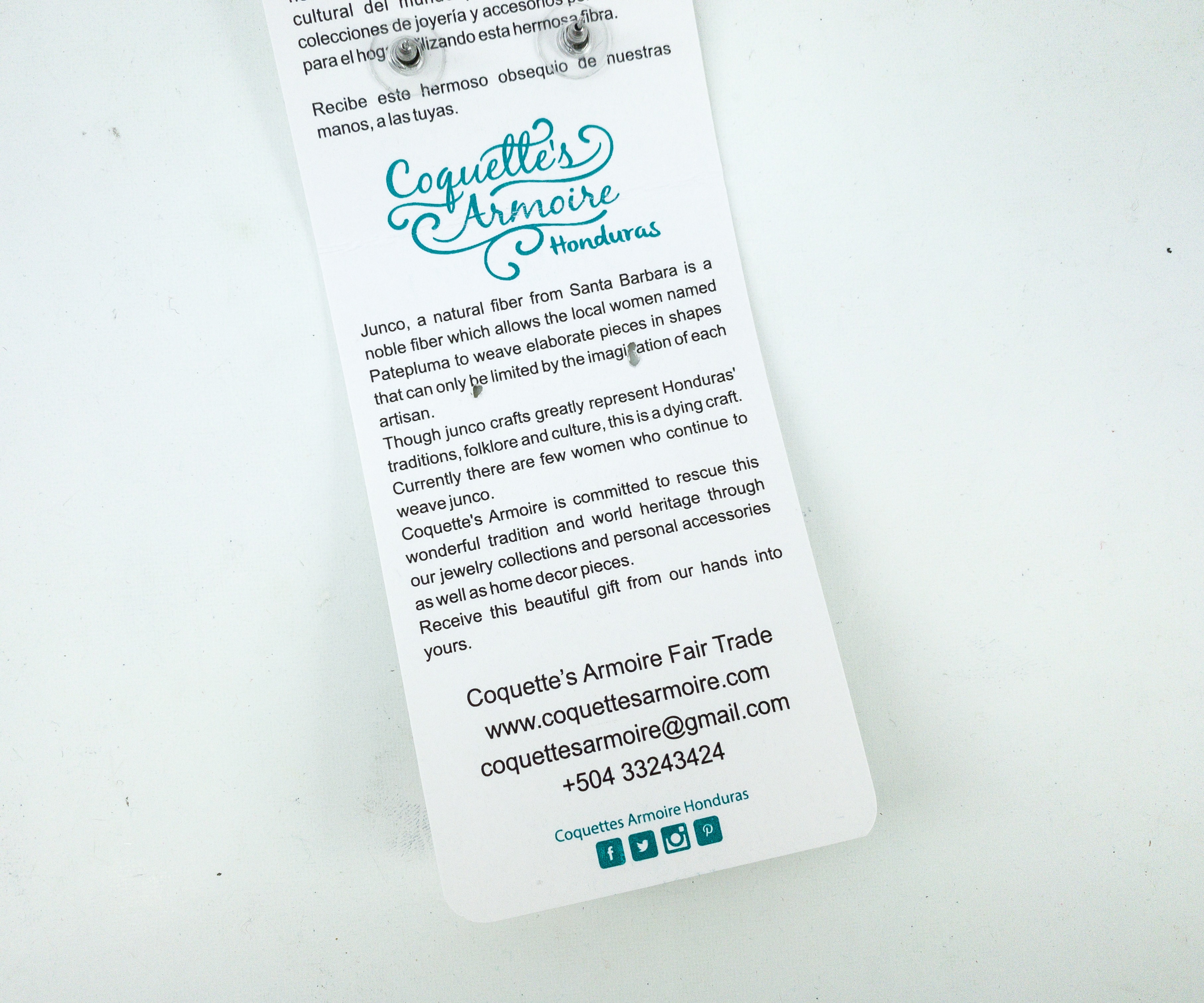 The back of the earrings packaging tells us more about junco, the natural fiber material used for the earrings.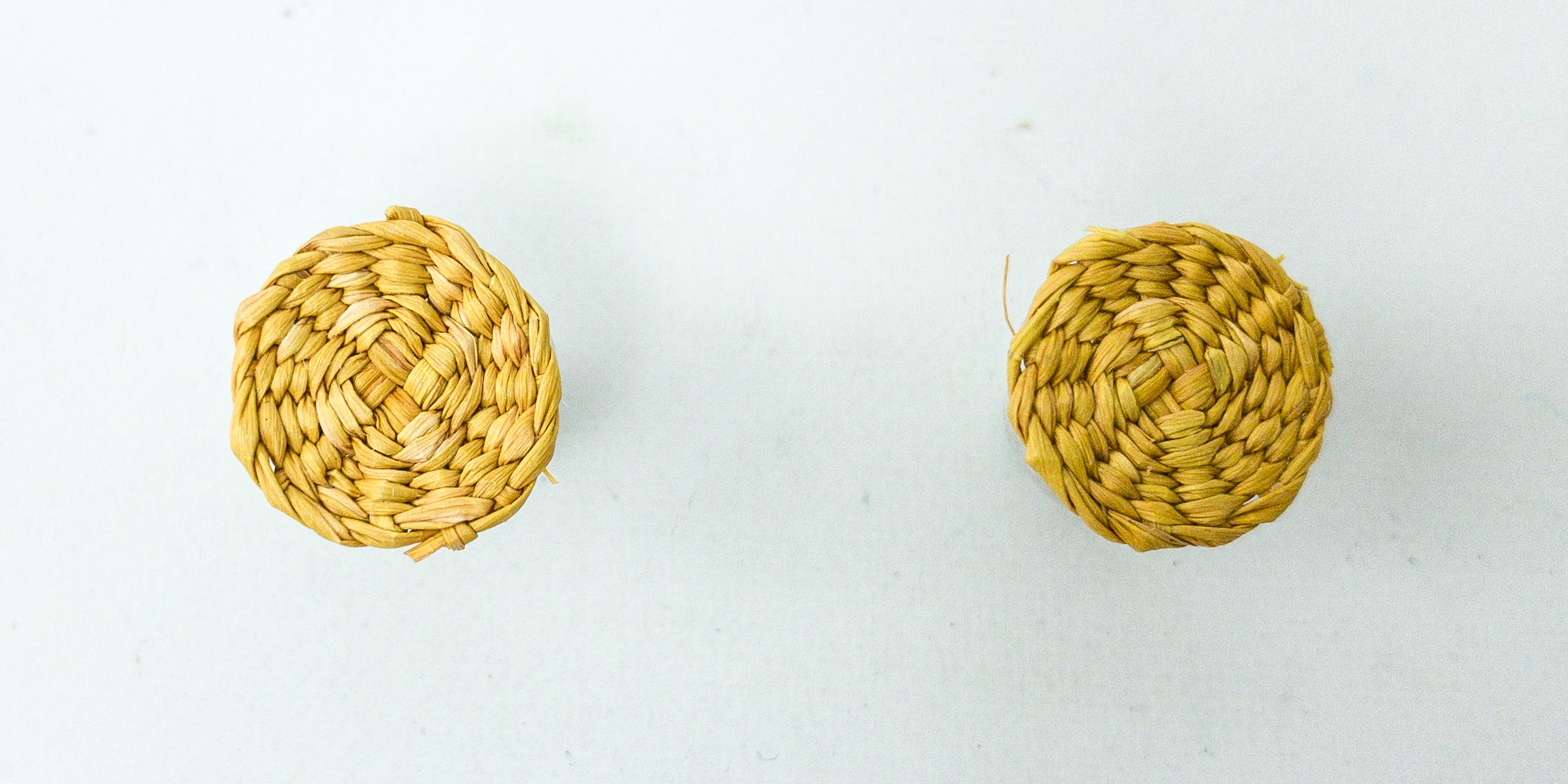 Junco can be easily woven into any shape, just like these beautiful round pieces.
LIDÈ Haiti Bracelet ($12) Spiritu, in partnership with Lide and Papillon, supports a good cause where girls of Haiti can have equal access to quality education and pay a living wage to the awesome artisans of Papillon. The bracelet looks rustic and it's gorgeous! The green, yellow, and purple charm standout from the rest of the bracelet. There's another round, flat charm that features a Lide engraving.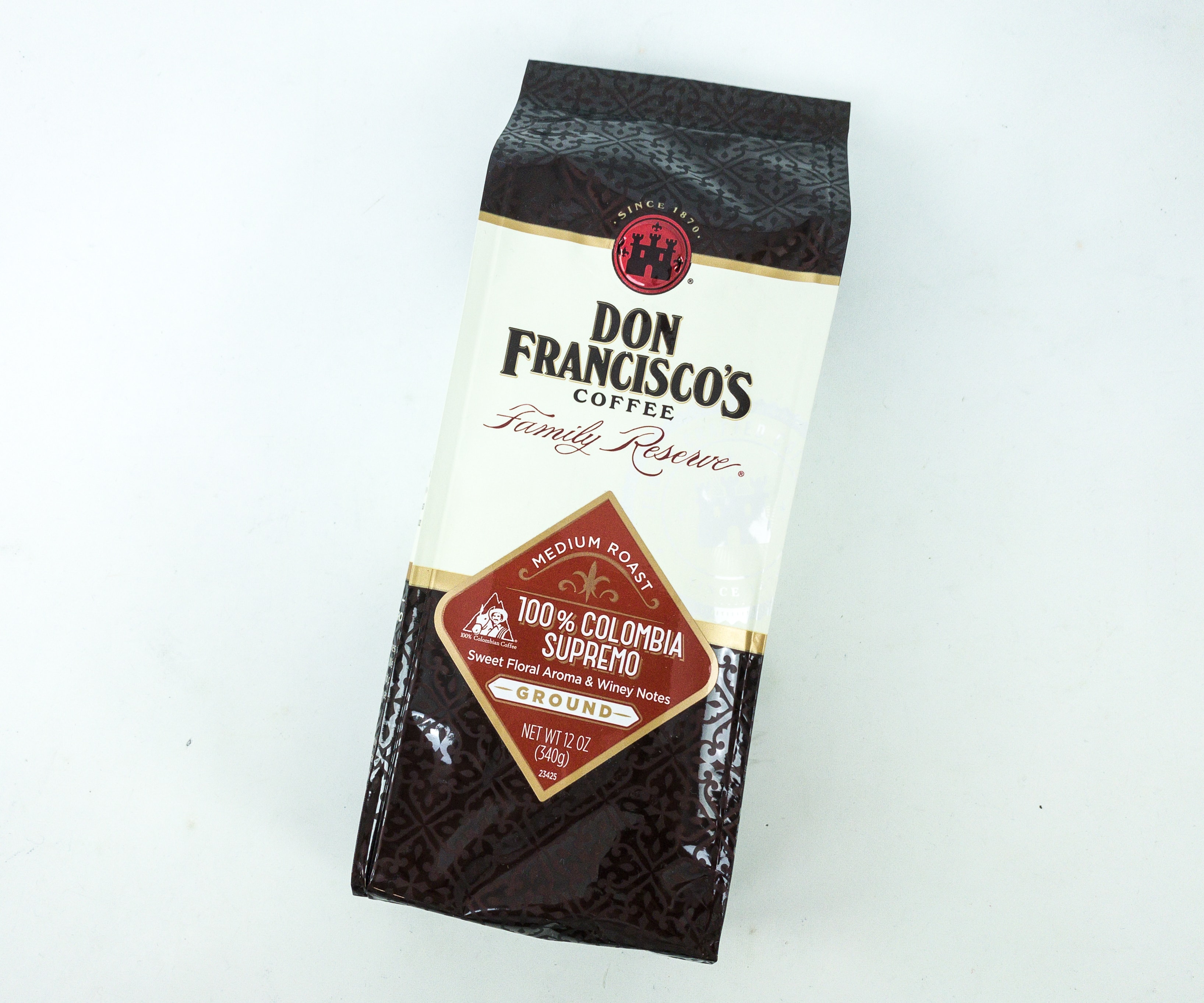 Don Francisco's Coffee ($8) We got the medium roast 100% Colombia Supremo ground coffee, which has a sweet floral aroma and winey notes.
I am not really into coffee but knowing the history of this brand and how they develop the process of making their great coffee is fantastic.
They also have the Direct Impact Program to promote sustainability practices in every aspect of their business decisions.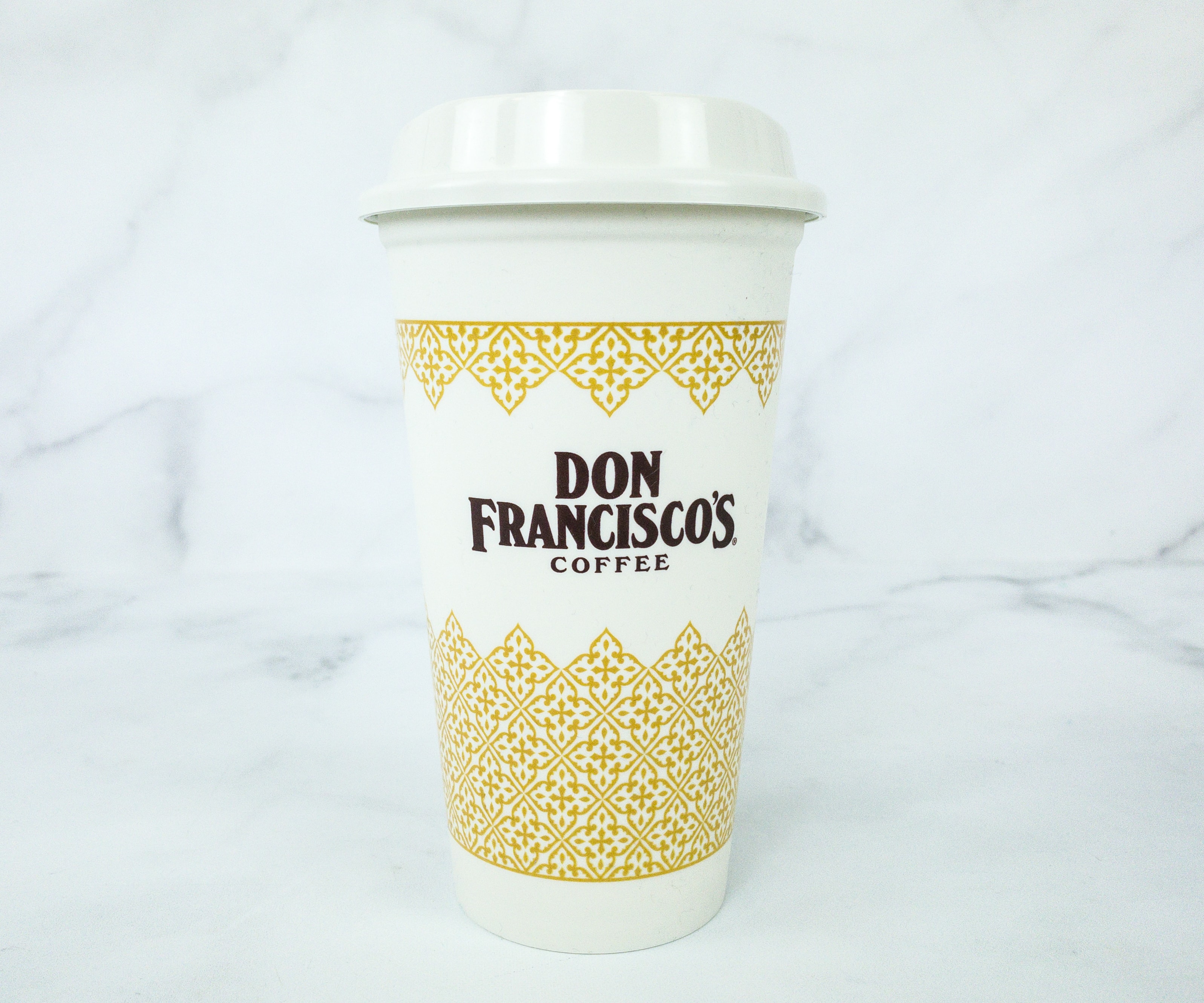 Don Francisco's Reusable Cup ($6) To accompany the ground coffee is a reusable cup! The cup also comes with a lid, and the branding printed on one side.
Clinique Moisture Surge ($12) This gel-cream provides an instant moisture boost and keeps the skin hydrated for a long time. It works on normal, oily, combination, dry, or even sensitive skin.
The formula also helps eliminate fine lines and wrinkles, dryness, dullness, and uneven texture of the skin. It has the new auto-replenishing technology with activated aloe water that helps the skin create its own internal water source.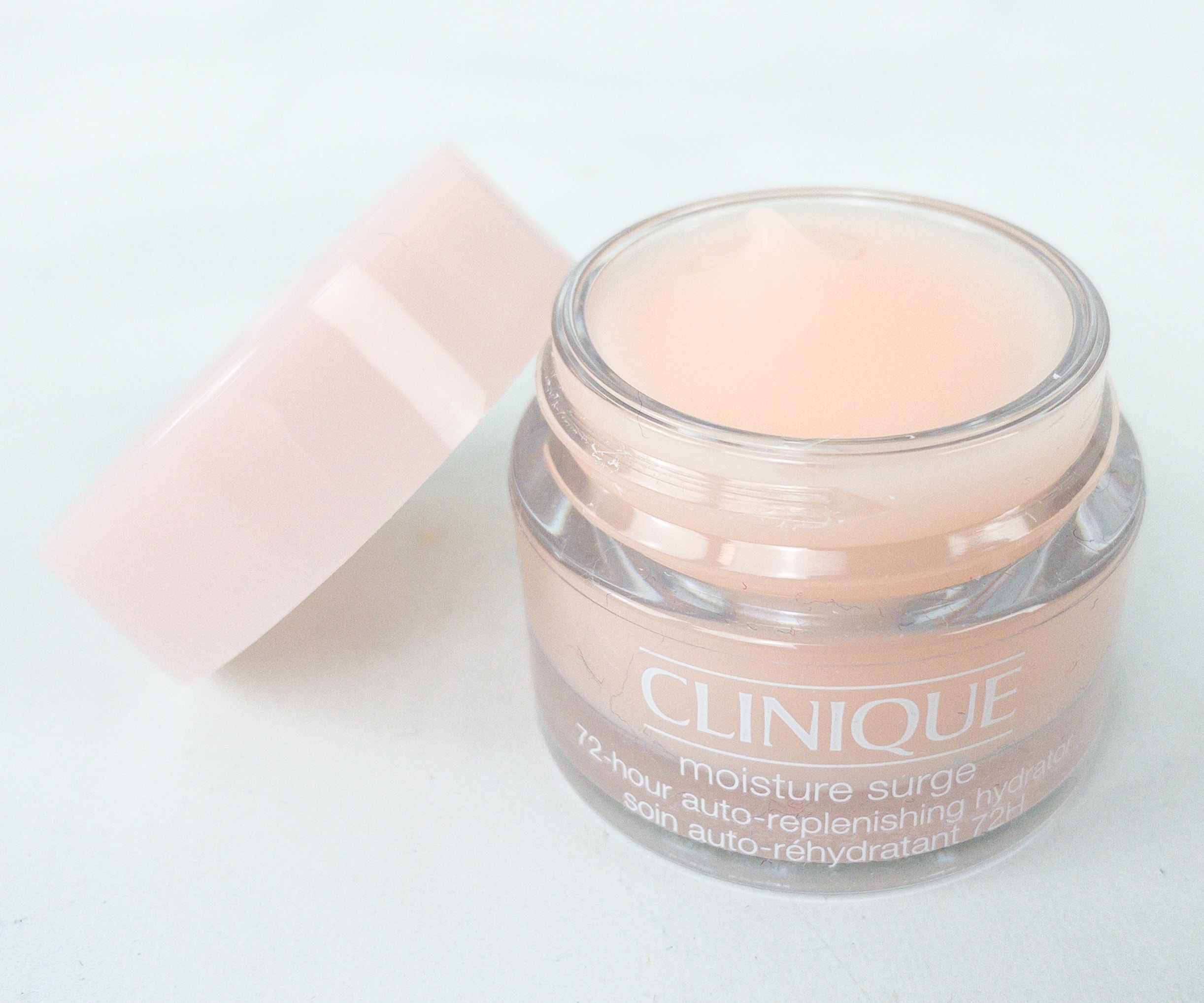 It can be used anytime the skin needs a moisture boost. With or without make-up, the product works, and it can also function as a five-minute mask.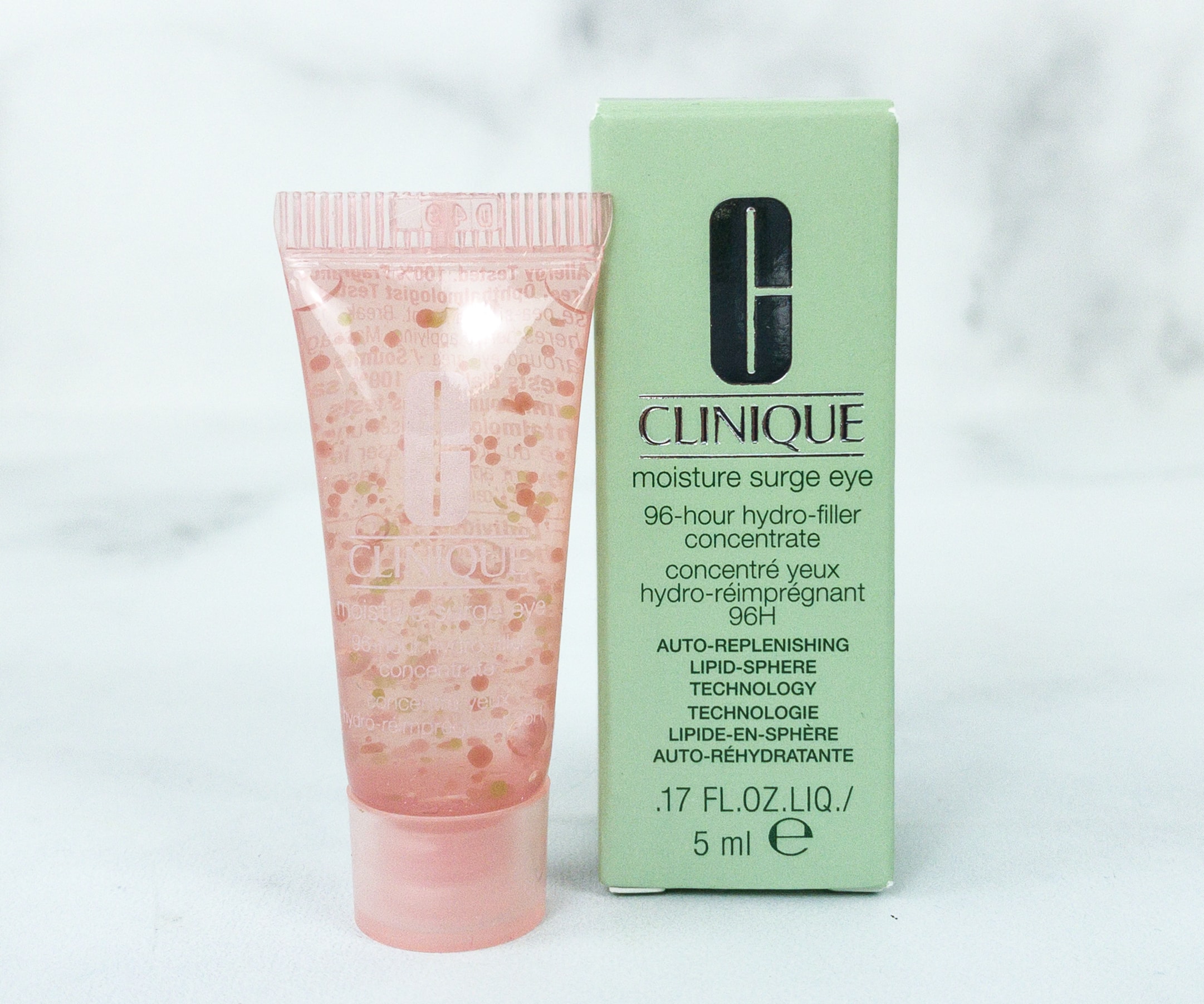 Clinique Moisture Surge Eye ($11.56) Here's an ultra-light water-gel that helps the eye area skin replenish its own moisture and visibly brightens the skin while also keeping it tight. It's made with an auto-replenishing lipid-sphere technology with aloe butter that helps rebuild the skin's lipid barrier to minimize moisture loss.  It also eliminates puffiness, dark circles, loss of firmness and elasticity, and dryness around the eye area.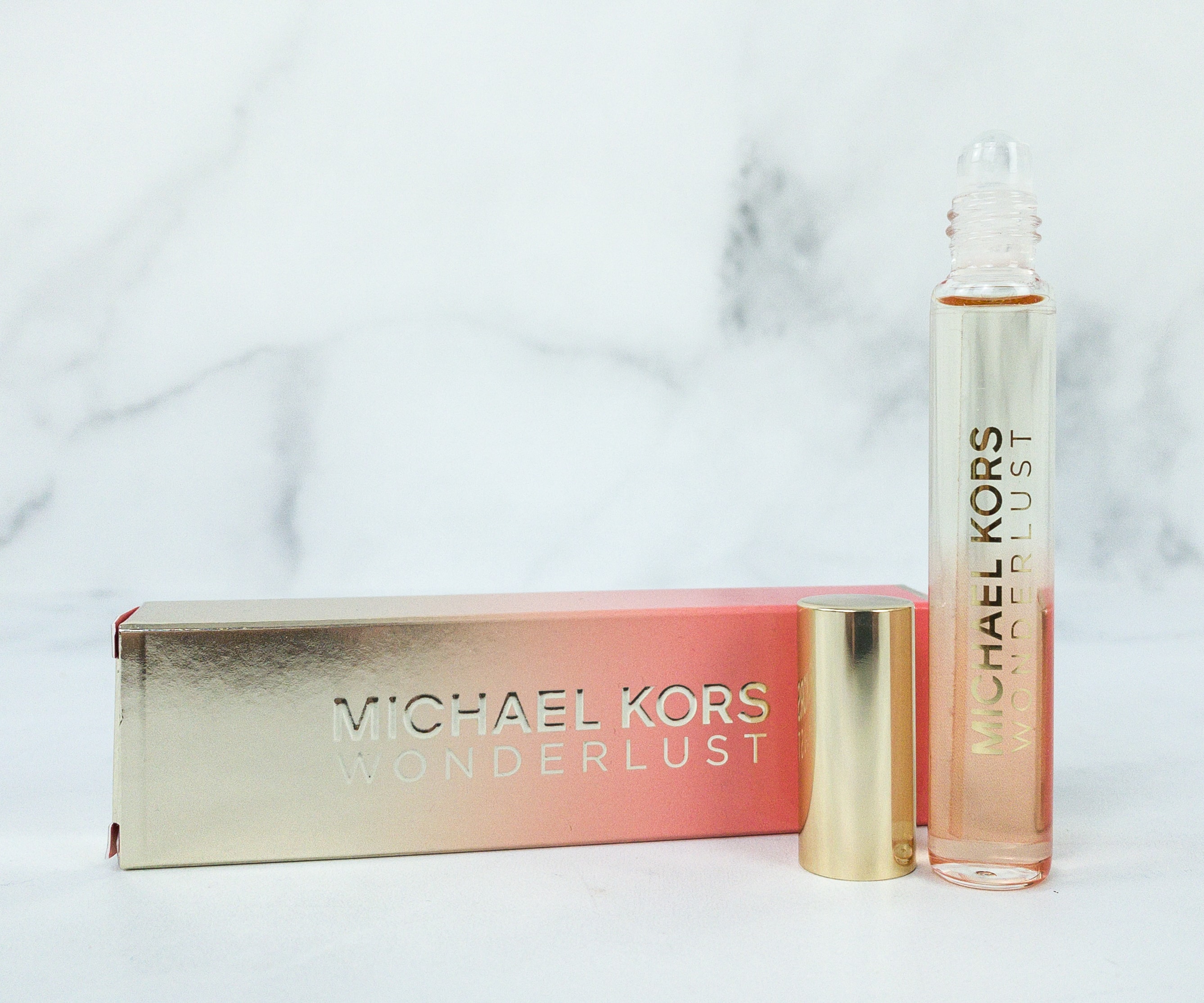 Michael Kors Wonderlust ($30) With luxurious blossoms and spiced notes, this perfume is reminiscent of a vacation at the beach and relaxing on the seashore watching the beautiful waves.
It has key notes of dianthus, almond milk, and sandalwood. Just swipe on your pulse points and enjoy the beautiful scent that lasts long.
Spiritu has a nice mix of skincare and beautiful artisan-made accessories. They even included a lovely perfume sample. It's such a fun box with a good cause! Their partnerships with the brands are really commendable. I love that this box is supporting Latina cultures, goods, and organizations! This is a great box that introduced us to some amazing artisinal products and adventures, and I am looking forward to what other brands they're going to team up with, and what awesome products they're going to send!
What do you think of this box?