Snail Mail Sticker Club is a monthly sticker pack that sends over 10 different sticker sheets, a big frame-able postcard, and two affirmation cards (one for you, one for a friend) for $15.95 CAD (around $12 USD) with the price dropping for longer terms. Shipping is free to the US and Canada and $6 everywhere else. The stickers are perfect for planners, teachers, kids, and the whole family and there are no themes, just a selection of random but adorable stickers! Speaking of teachers, educators can get a 15% discount, just fill out the form on the website and submit.
DEAL: Get 20% off your first monthly subscription box! Use coupon code HELLO20.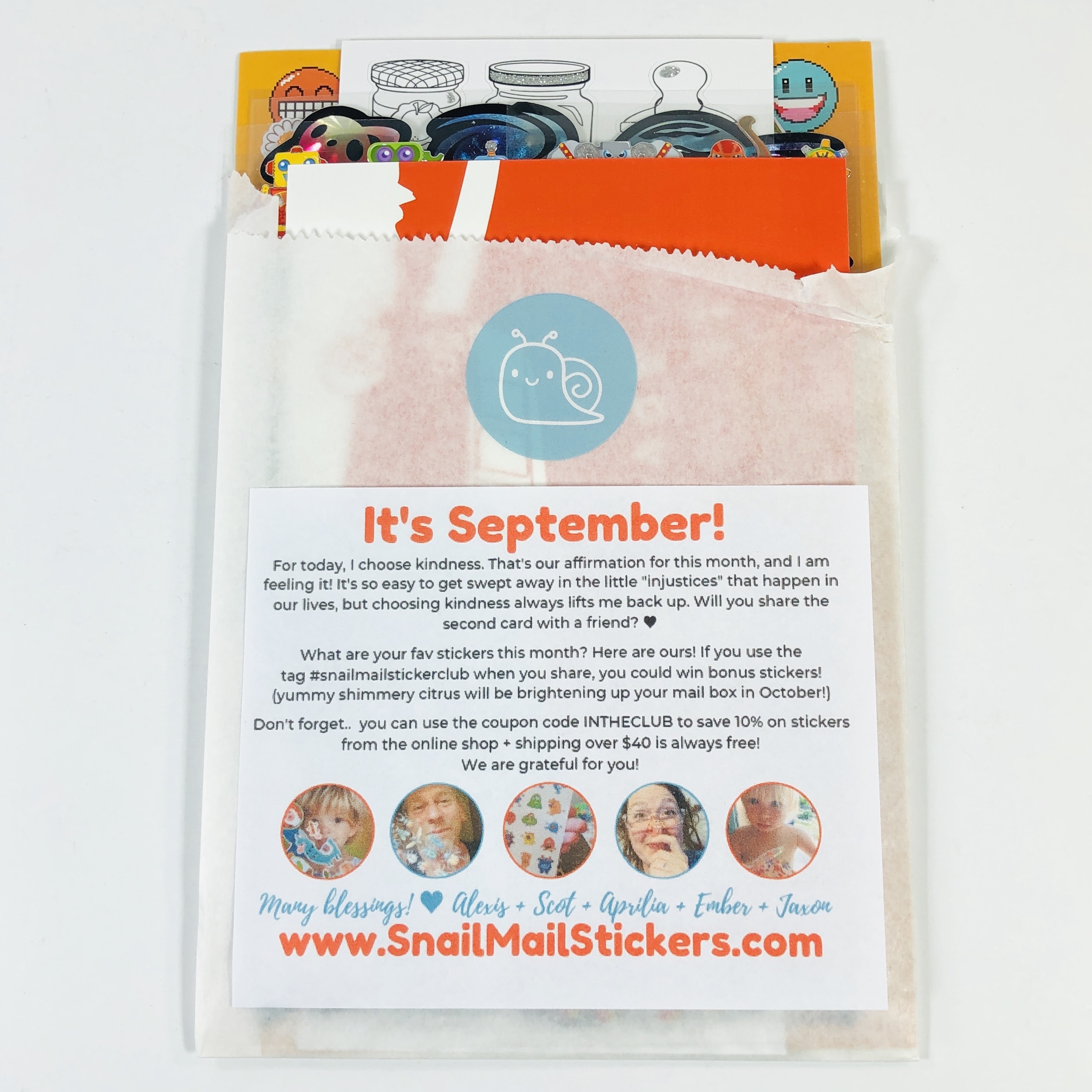 My items were shipped in an envelope with the stickers in a baggie with a snail sticker, plus a few extras on top.
I received a bit of info about this mailing. You can win bonus stickers for sharing pictures of your shipment on social media. The online shop is now open at www.snailmailstickers.com/shop, and subscribers will receive a 10% discount for purchases.
I received two affirmation cards, one for me and one for a friend. I flipped one over so you can see the back.
I also found a cute postcard!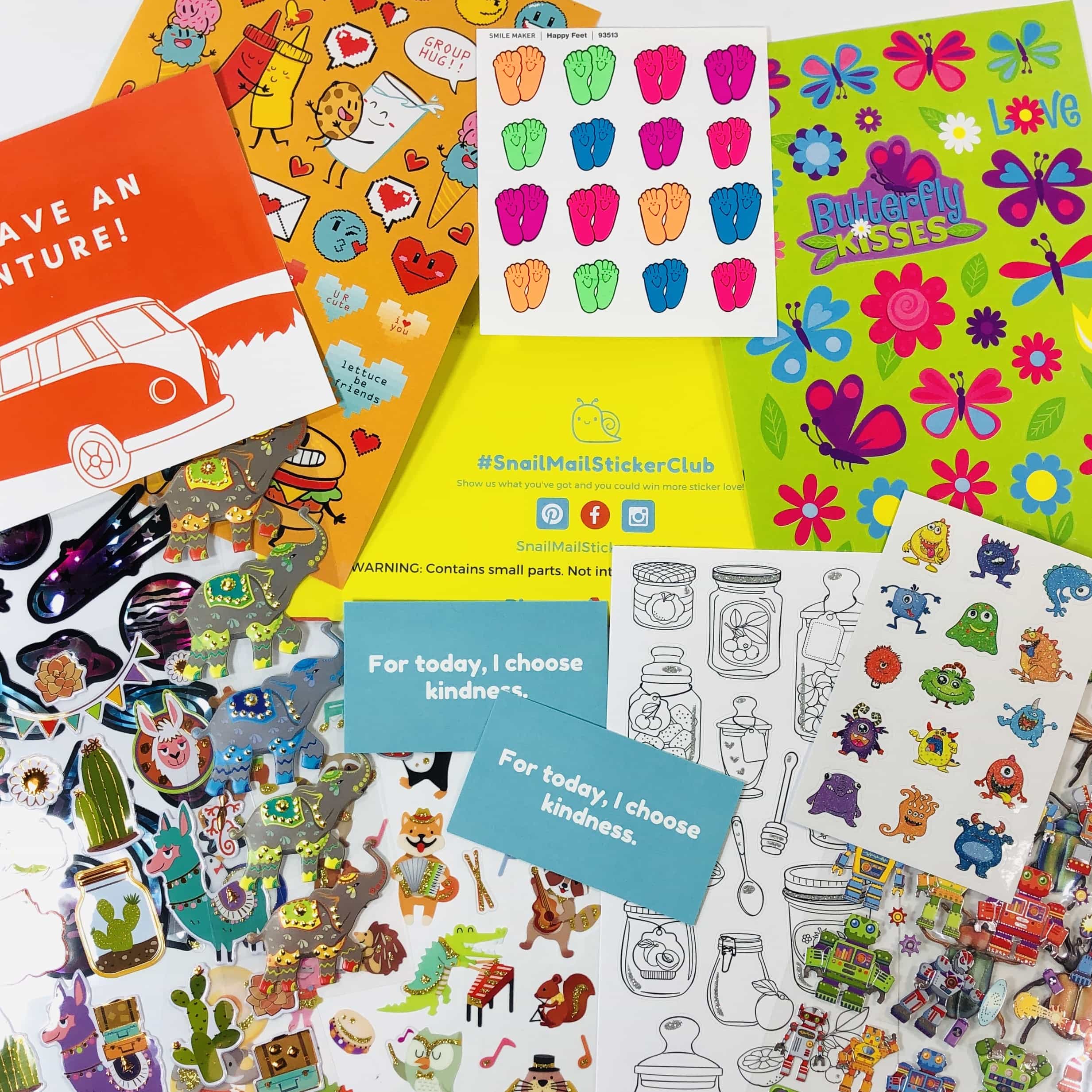 Everything in my pack!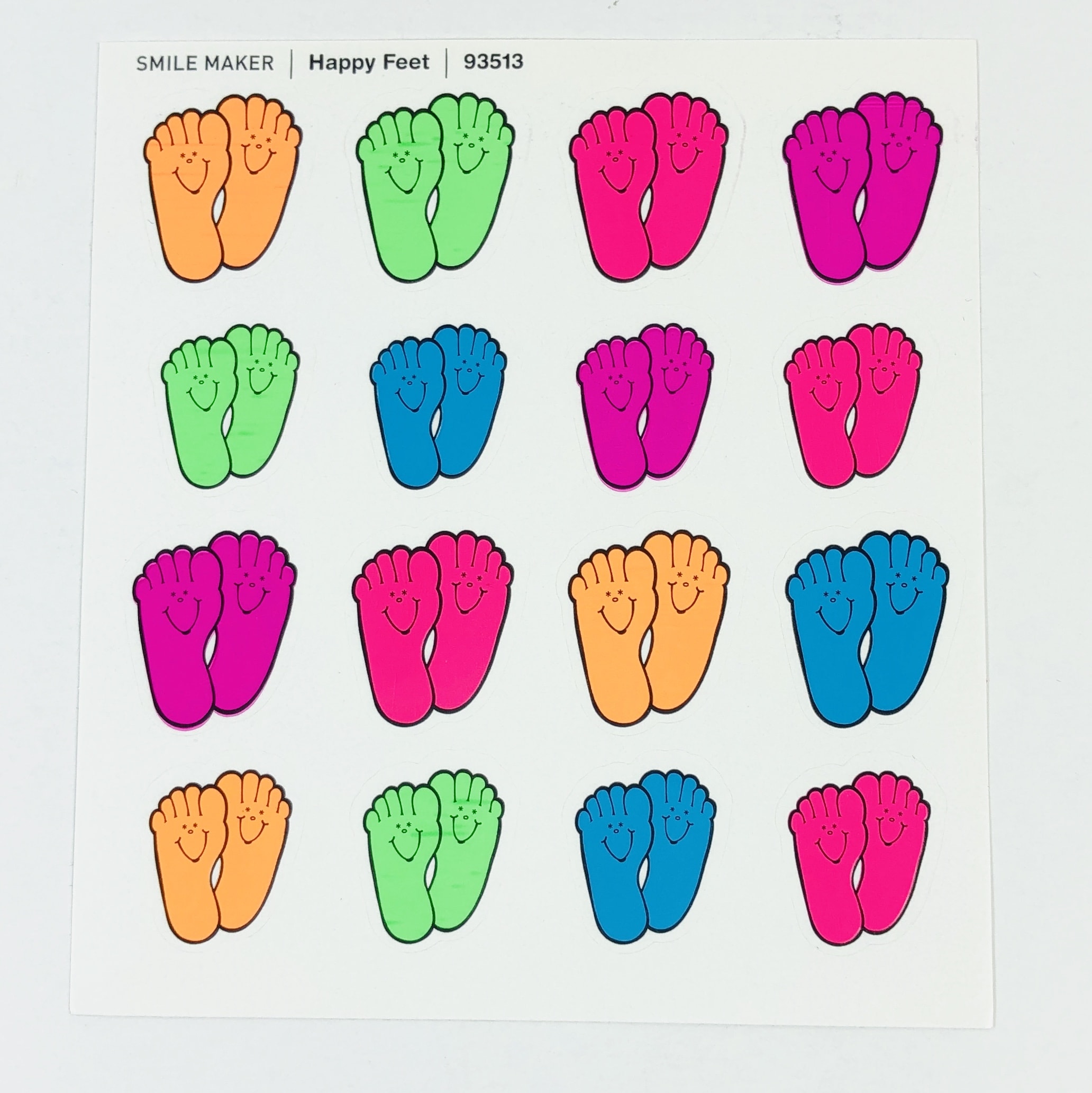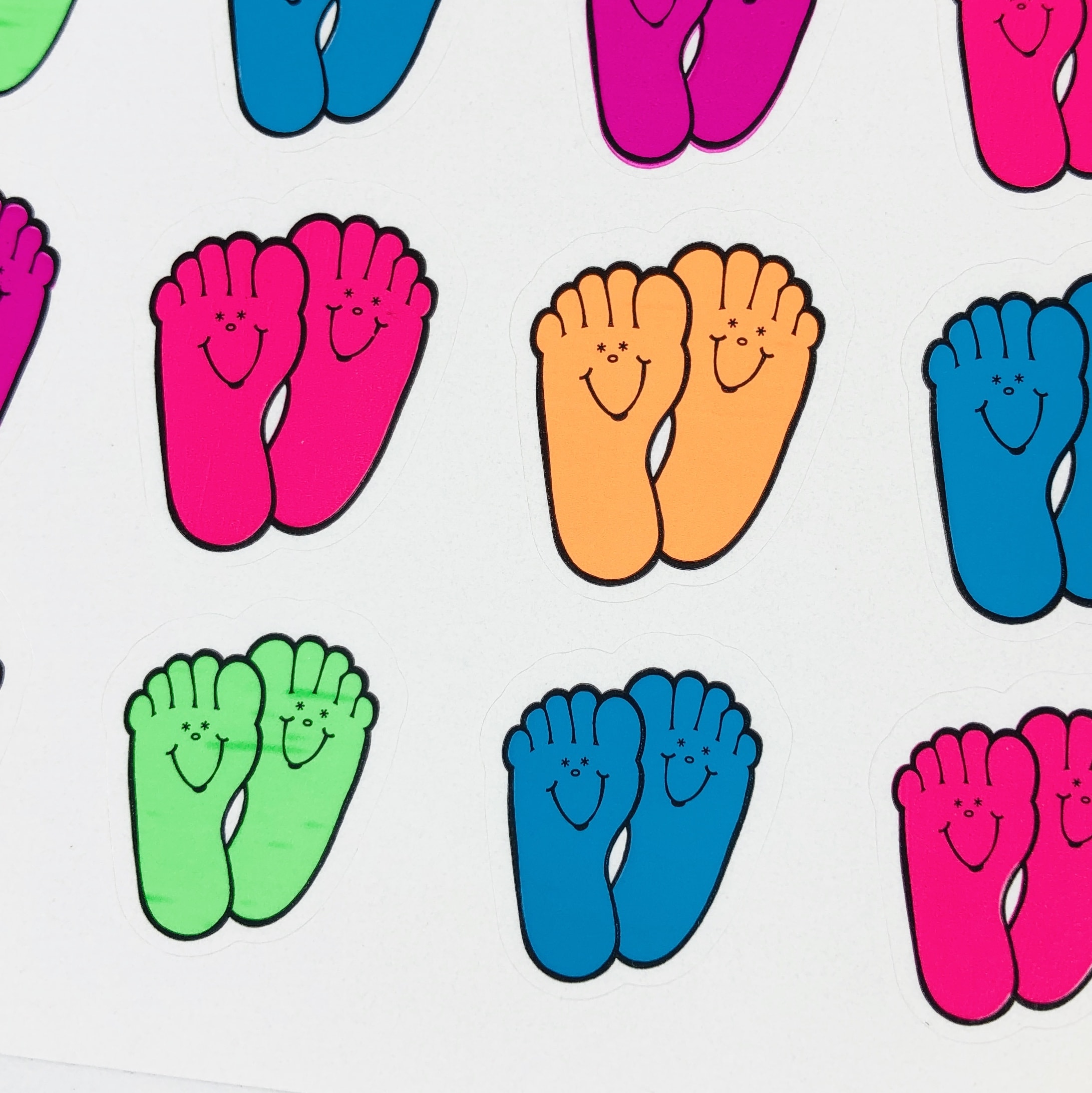 Happy Feet I think this one is kind of nostalgic and reminds me of the Hang Ten logo!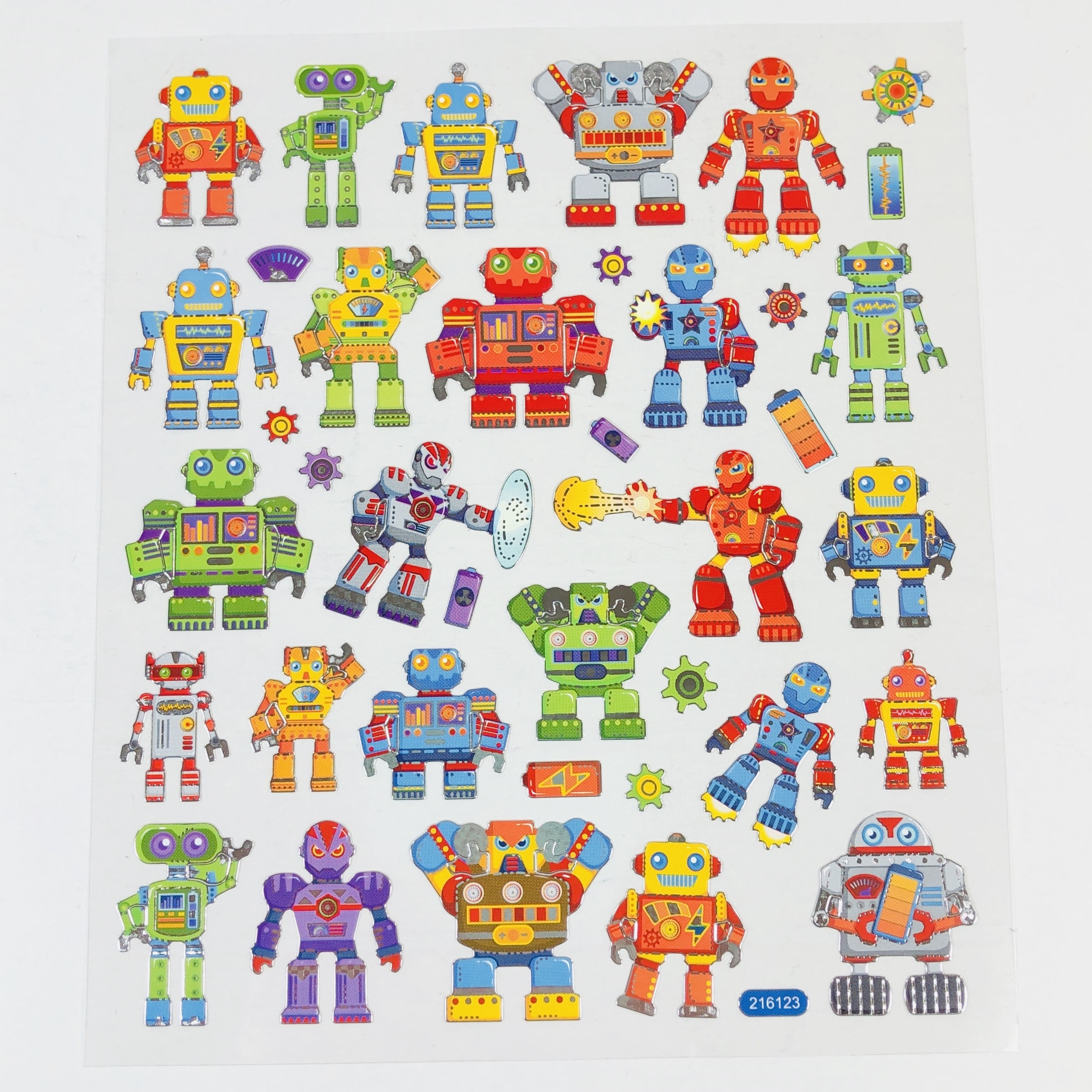 Tattoo King Robot Stickers ($4.32) has a variety of mechanical beings and one is even similar to a famous superhero. Silver accents.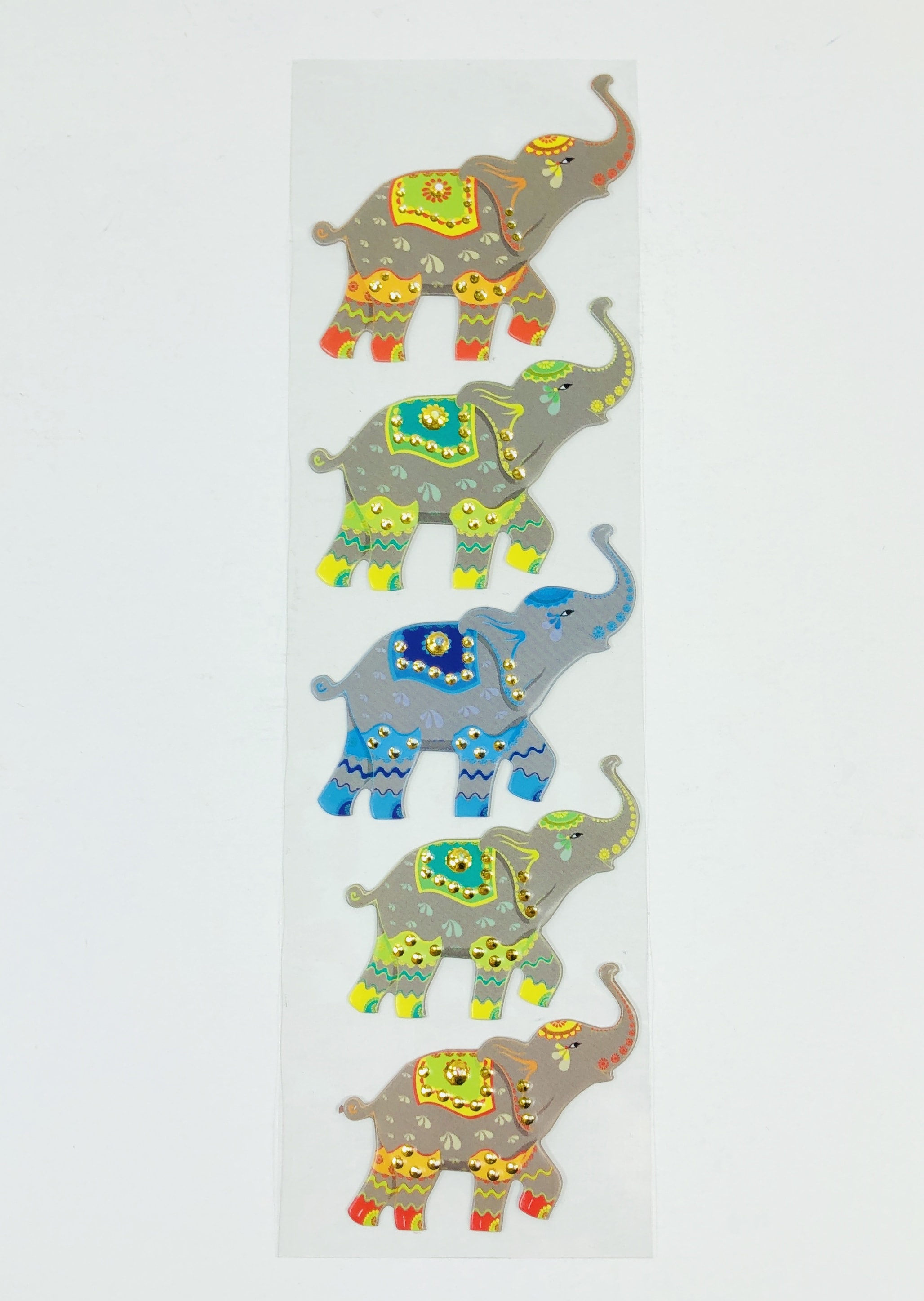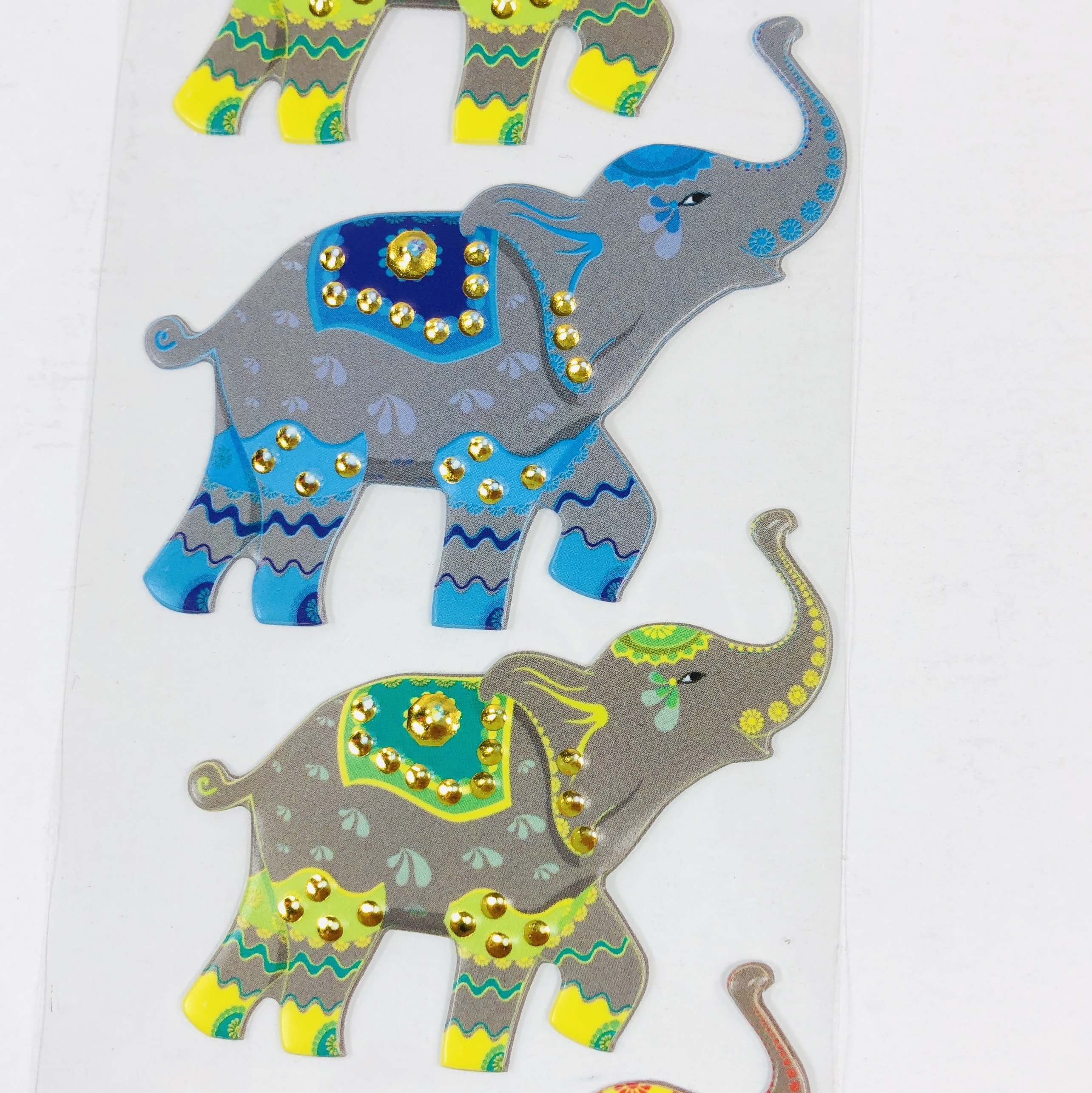 Painted Elephants are puffy and the gold accents are raised.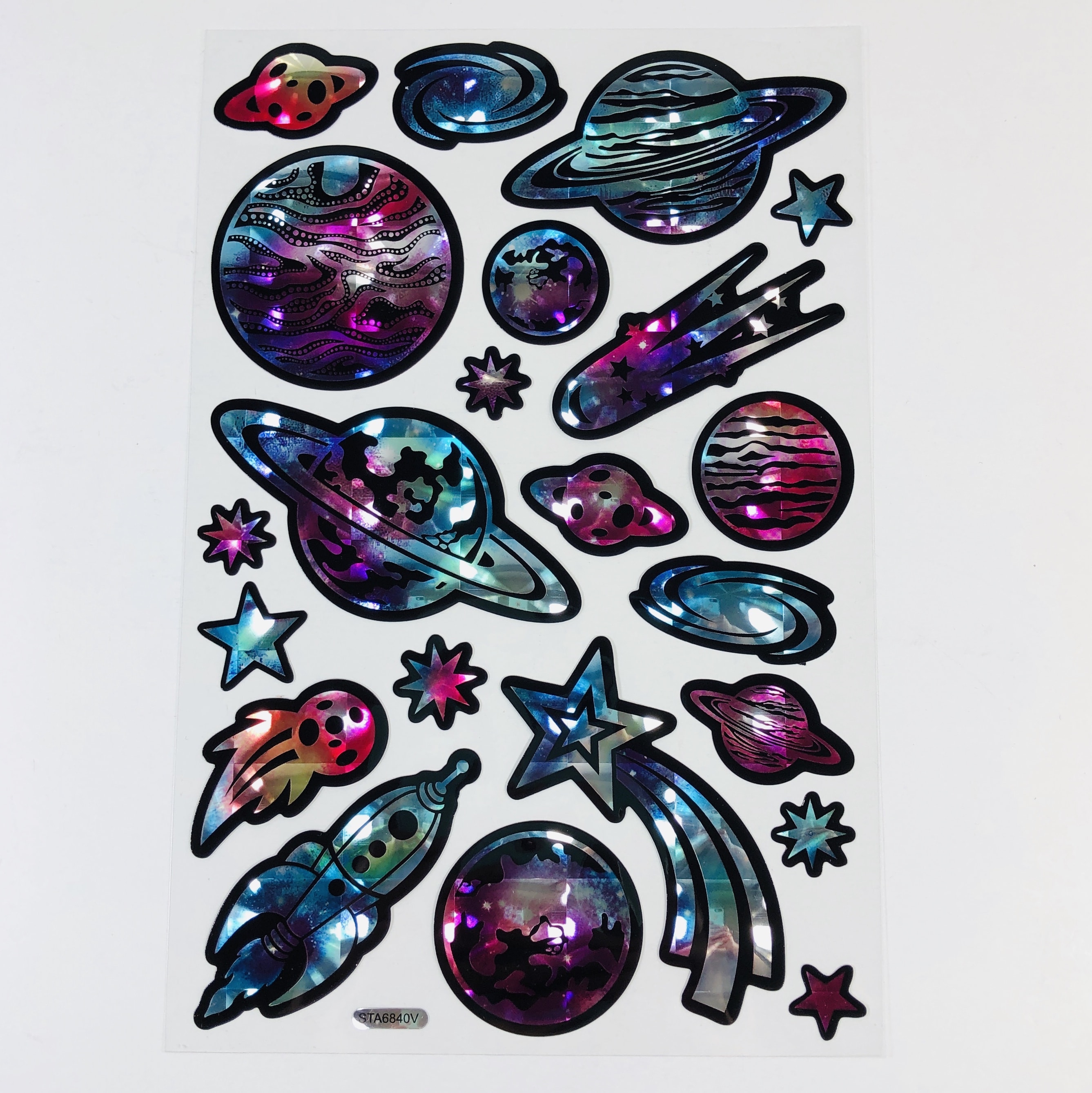 Holographic Space Stickers ($5.62) are out of this world and are also kind of large – the ringed planet is almost 3.5″ across!
Prim Puffy Bug Stickers ($5.99) are pretty large and have a shimmery finish. The bee/wasp is about 2.5″ across.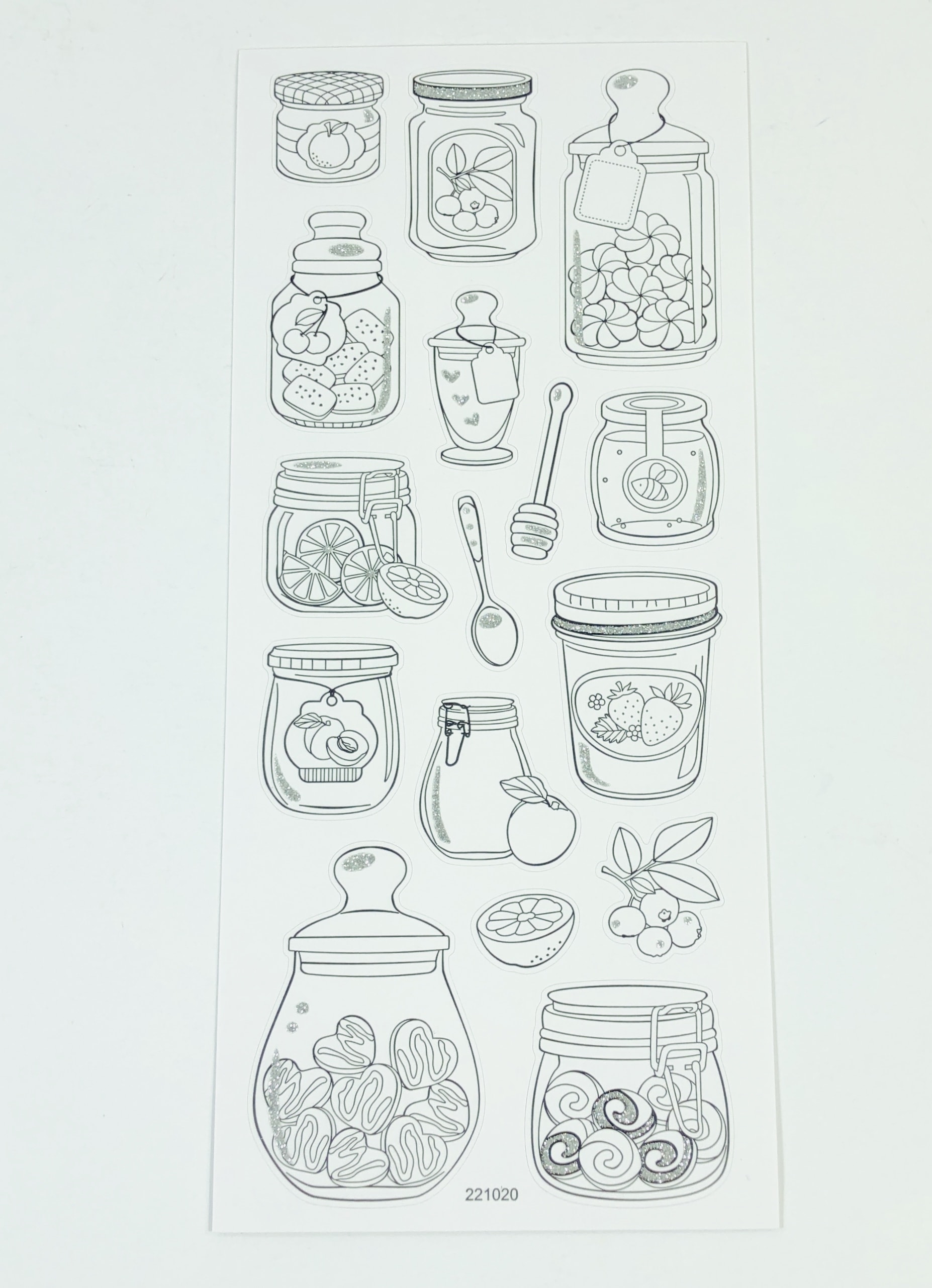 Sweet Treat Stickers have silver glitter accents but even better, you can color them in yourself!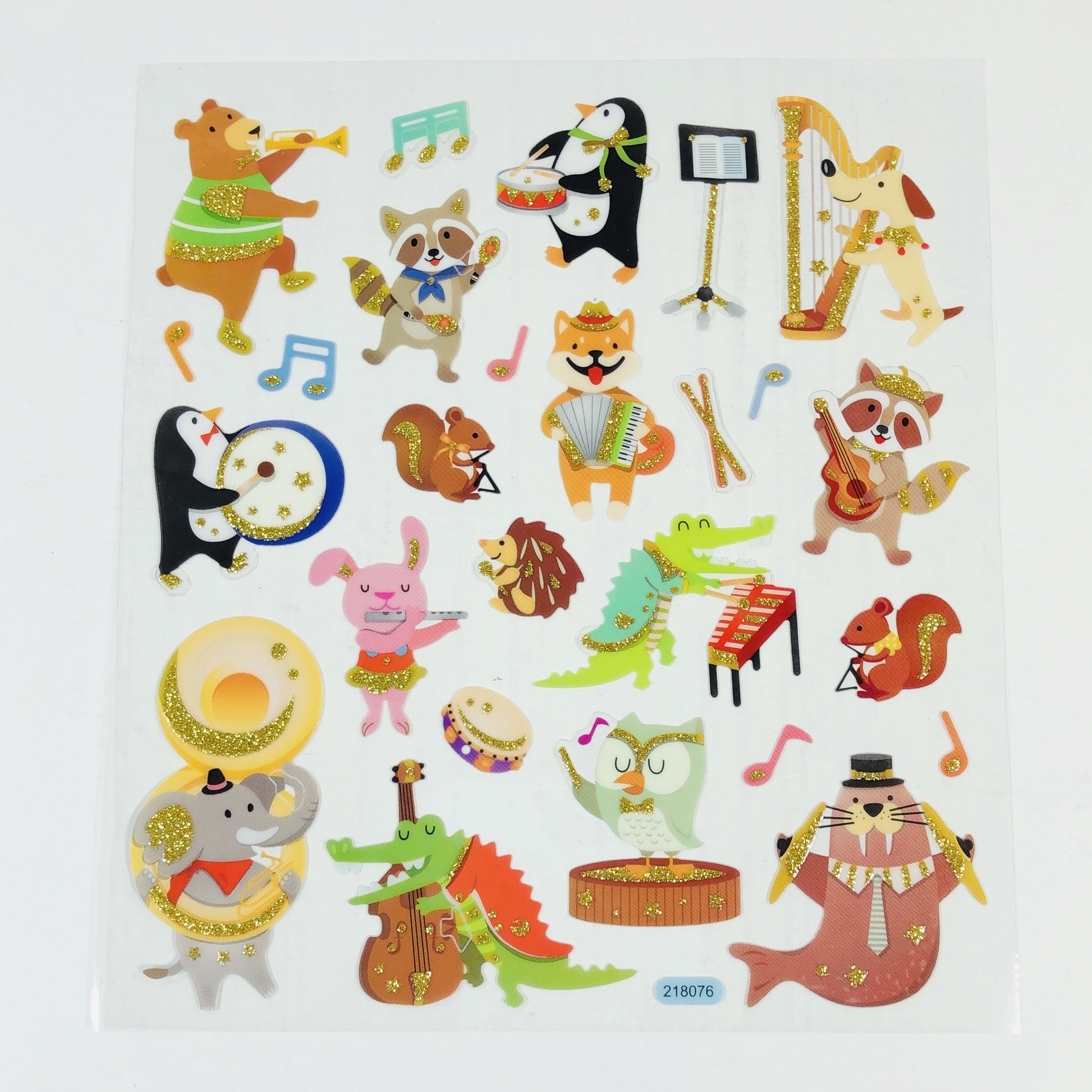 Jamboree Stickers feature lots of critters playing musical instruments. Check out the gold glitter accents!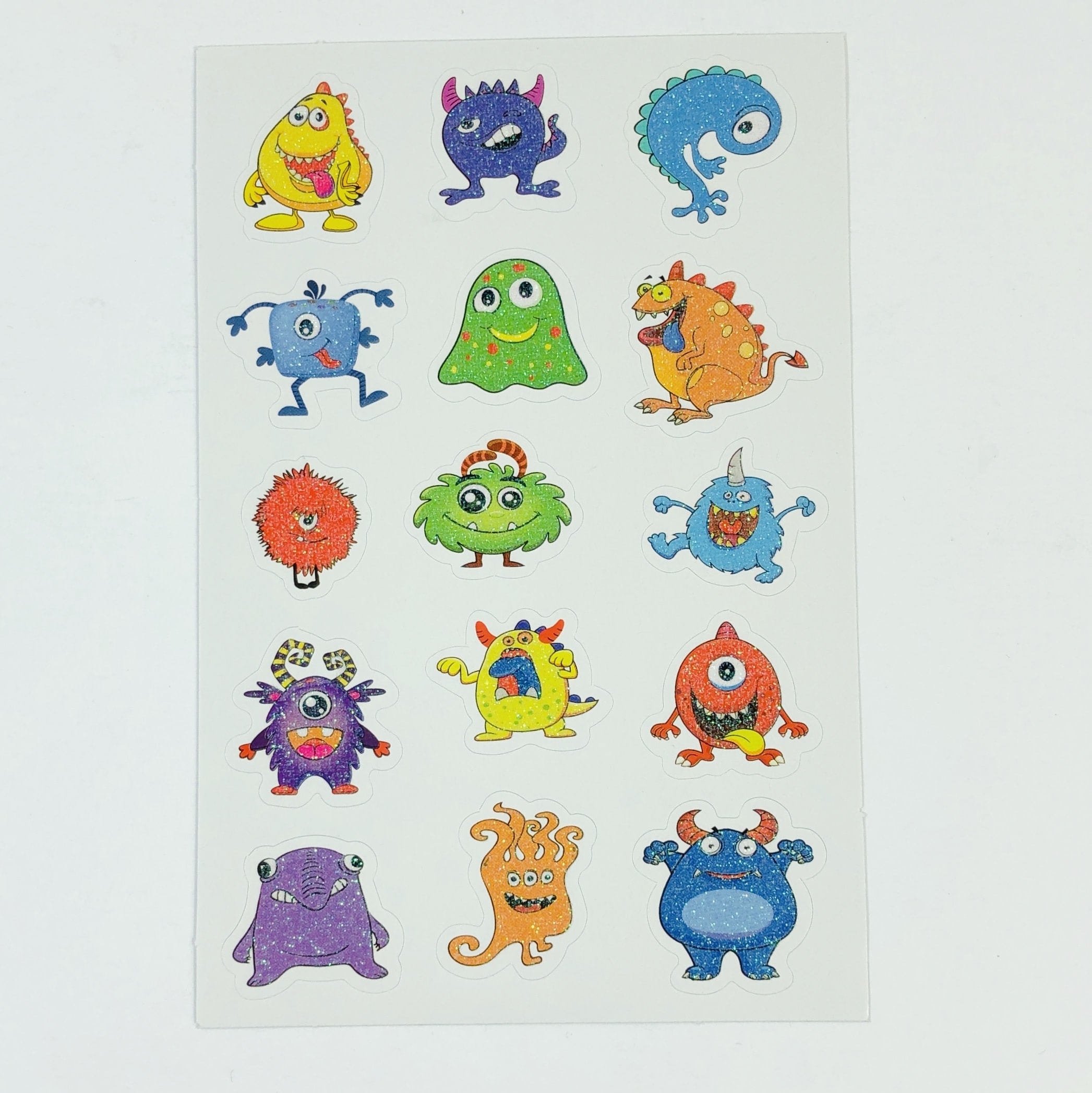 Cute Monster Stickers are covered in glitter that changes colors as you move them in the light.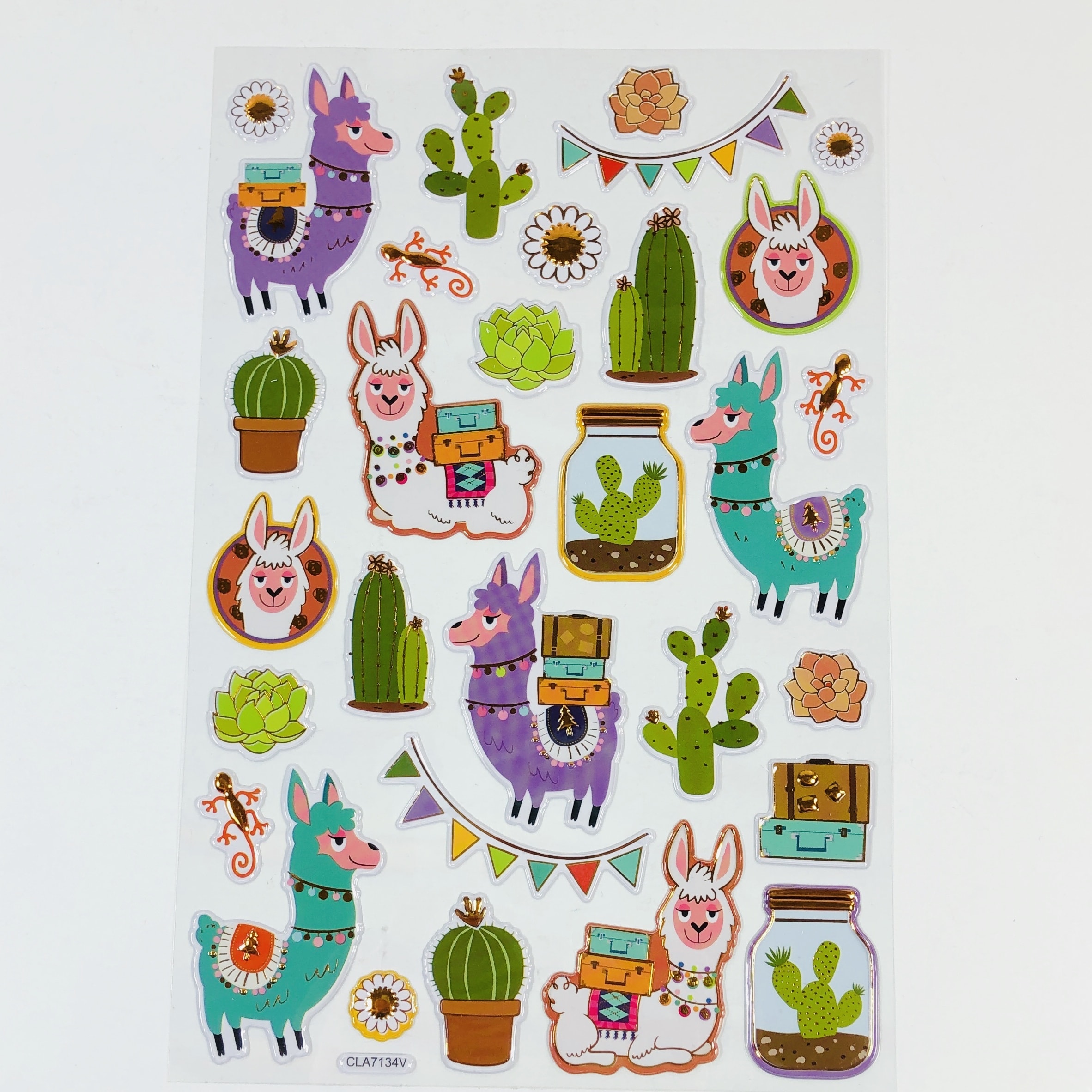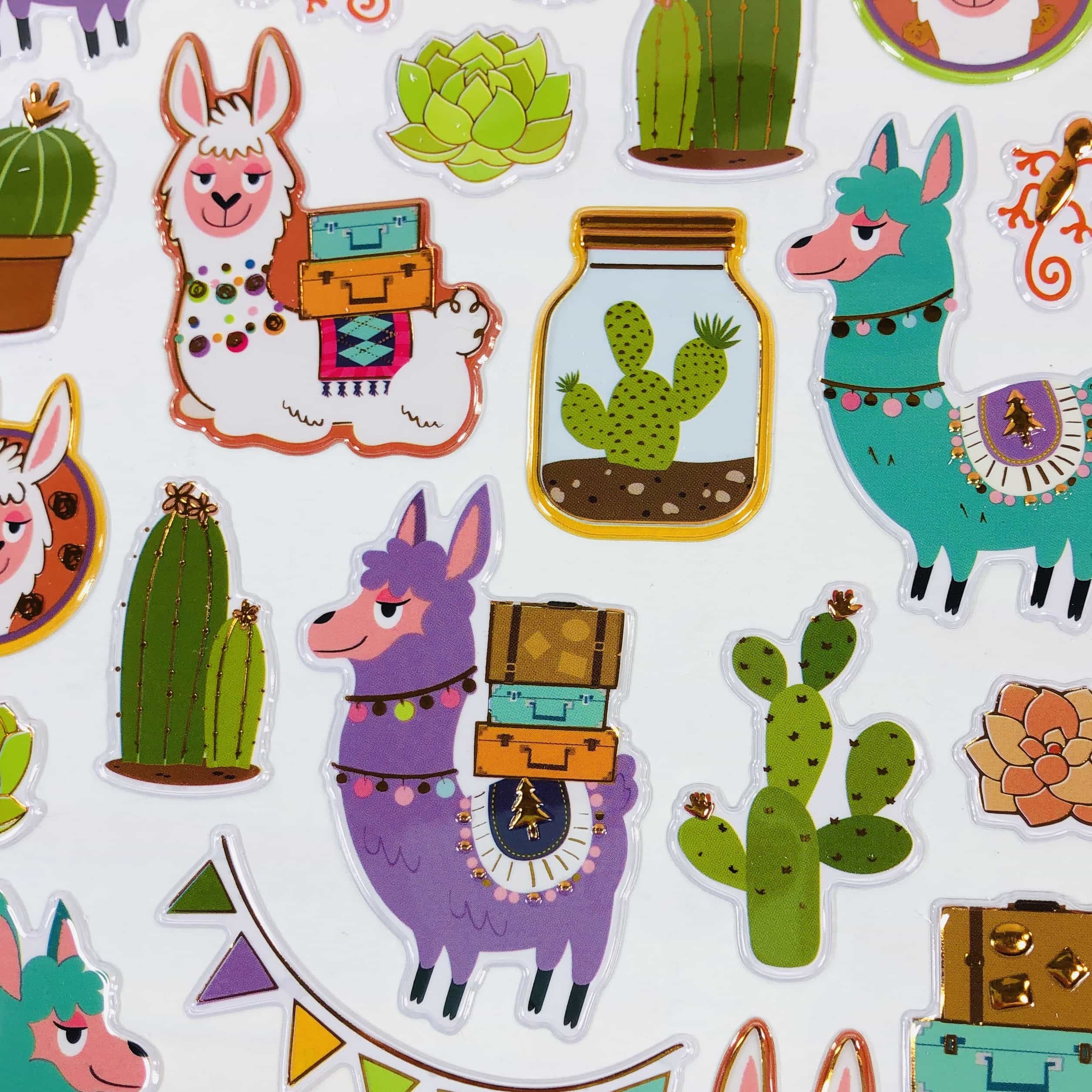 Llama and Cactus Stickers I don't think I will ever tire of llamas or cacti. It looks like these llamas are packed for a trip.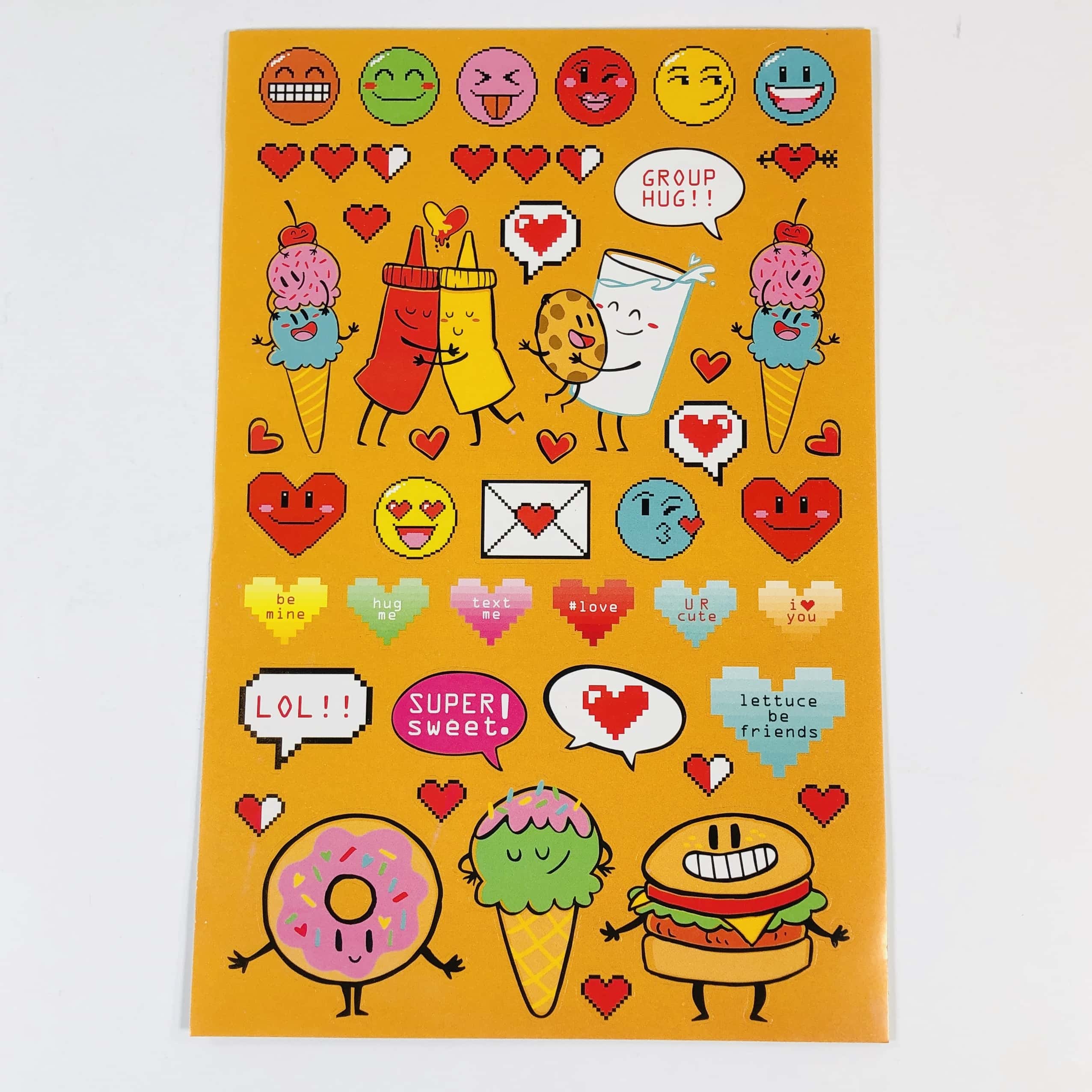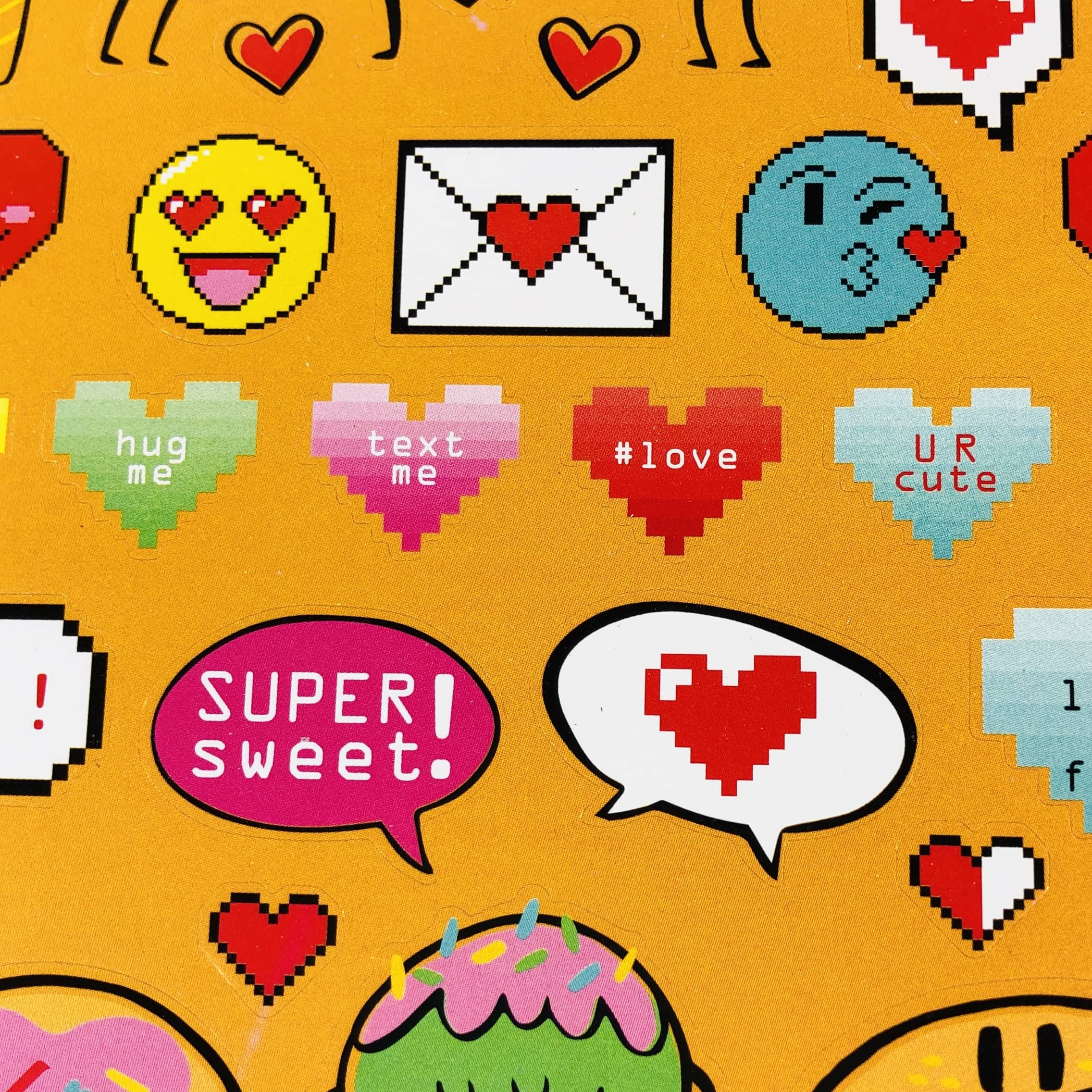 Sweet Emoji Stickers are cute and can be used for making cards.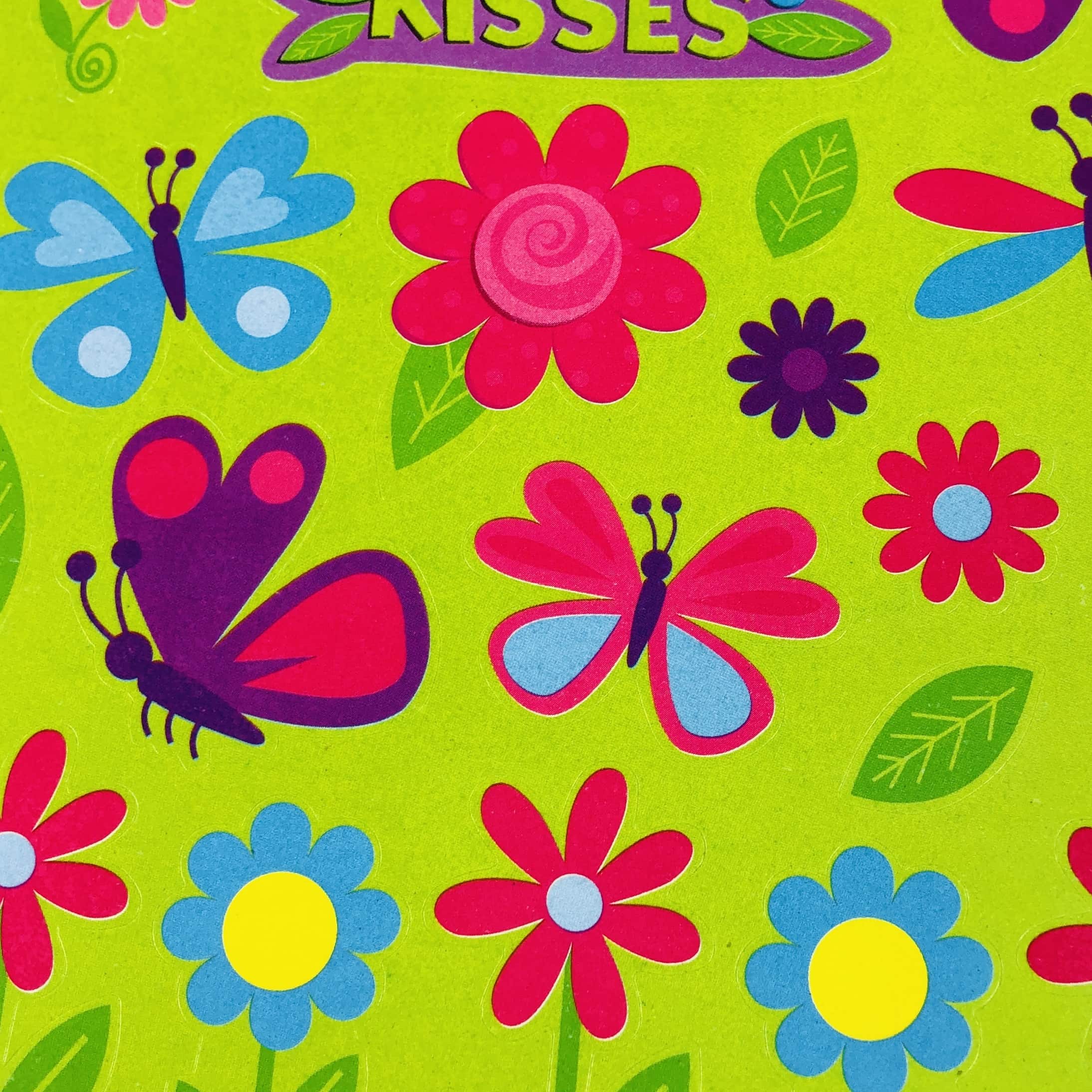 Butteryfly Kisses Stickers are also cute and I can't wait to position the butterflies on the flowers.
Snail Mail Sticker Club always sends a huge variety of stickers and they are just so darn adorable! Some of the stickers are perfect for younger kids and others are quite intricate but they all will look great in a planner, calendar, or crafts project. I share these with my daughter and she loves to put them on her water bottle and phone case!
What do you think of the Snail Mail Sticker Club?
Visit Snail Mail Sticker Club to subscribe or find out more!