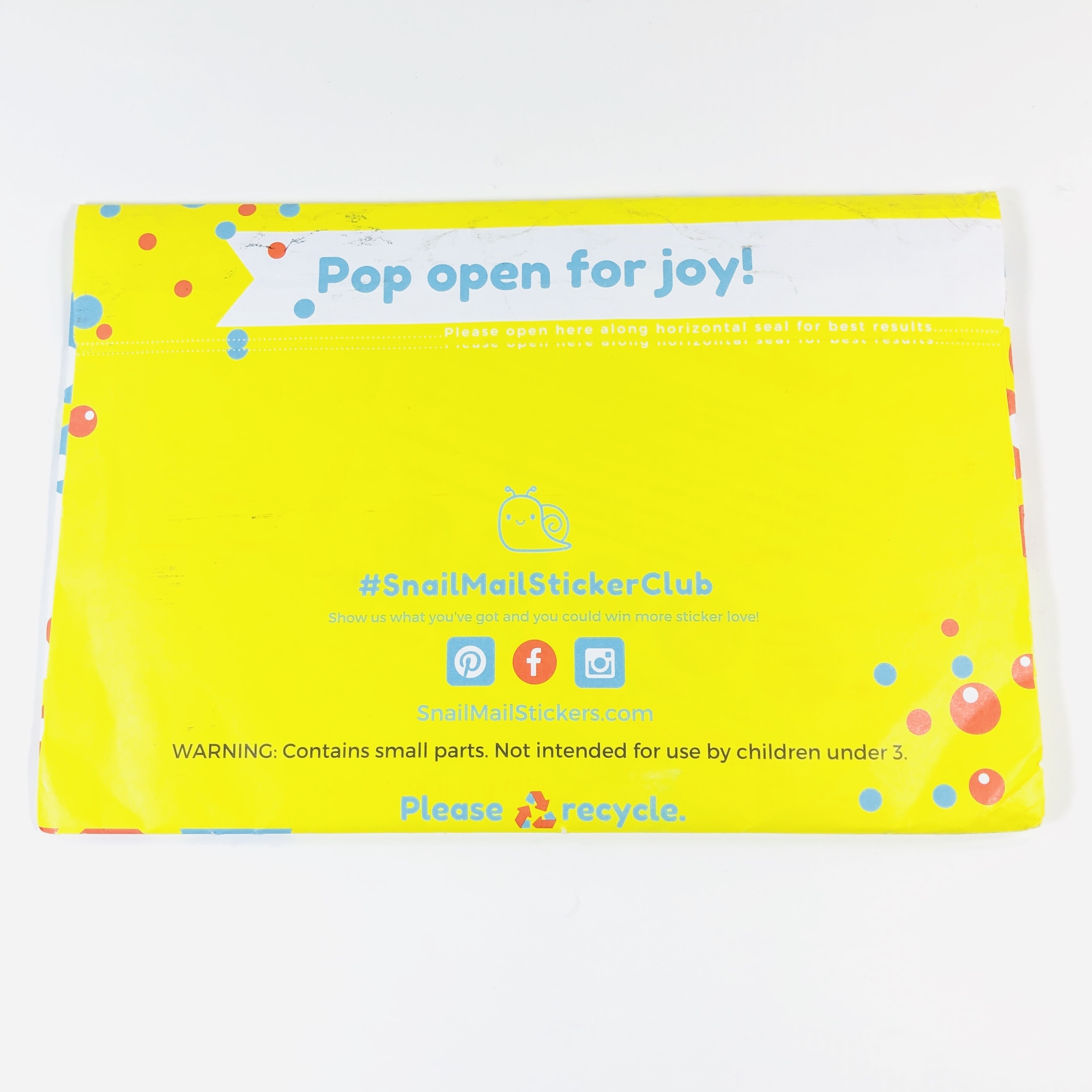 Snail Mail Sticker Club is a monthly sticker pack that sends over 10 different sticker sheets, a big frame-able postcard, and two affirmation cards (one for you, one for a friend) for $15.95 CAD (around $12 USD) with the price dropping for longer terms. Shipping is free to the US and Canada and $6 everywhere else. The stickers are perfect for planners, teachers, kids, and the whole family and there are no themes, just a selection of random but adorable stickers! Speaking of teachers, educators can get a 15% discount, just fill out the form on the website and submit.
DEAL: Get 20% off your first monthly subscription box! Use coupon code HELLO20.
My items were shipped in an envelope with the stickers in a baggie with a snail sticker, plus a few extras on top.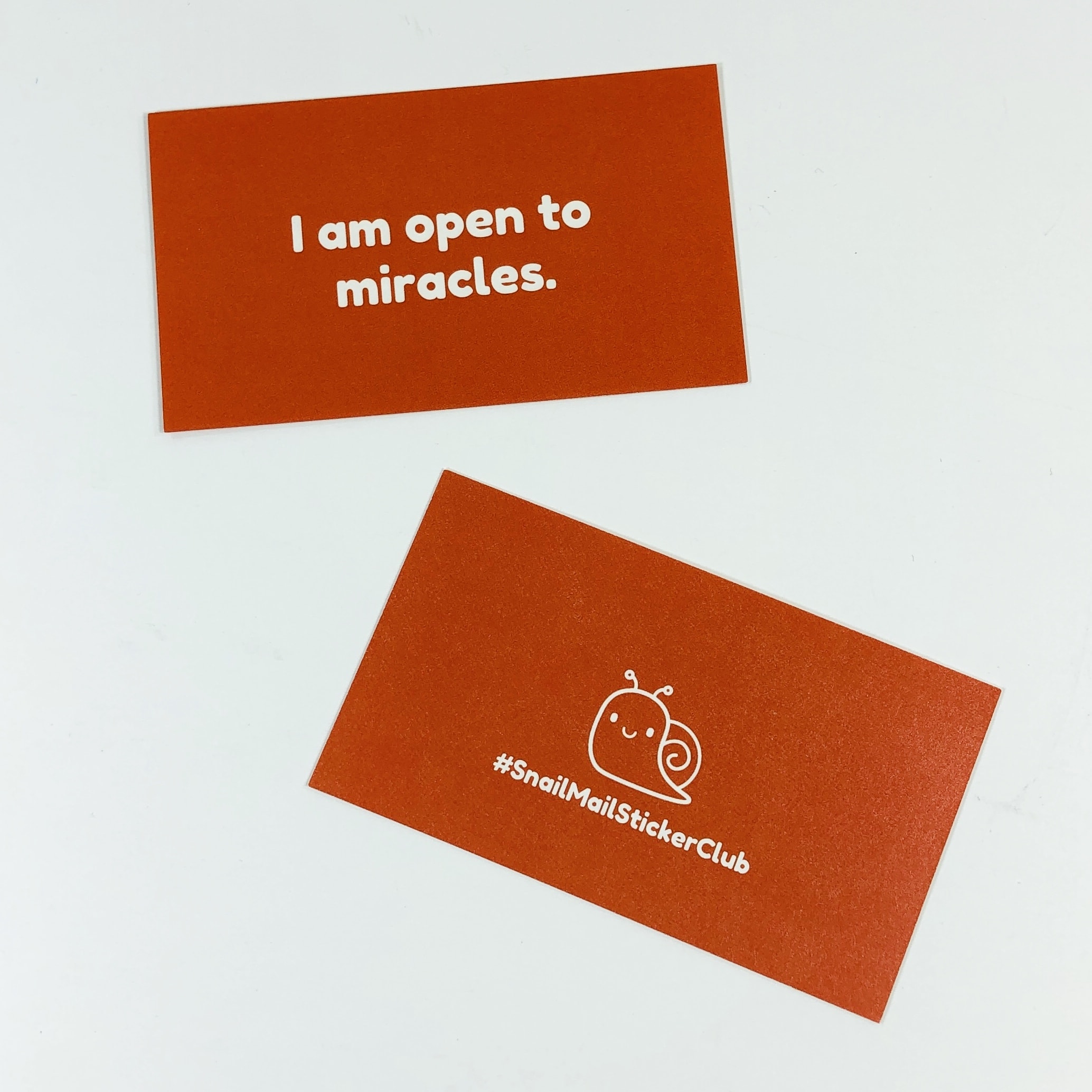 I received two affirmation cards, one for me and one for a friend. I flipped one over so you can see the back.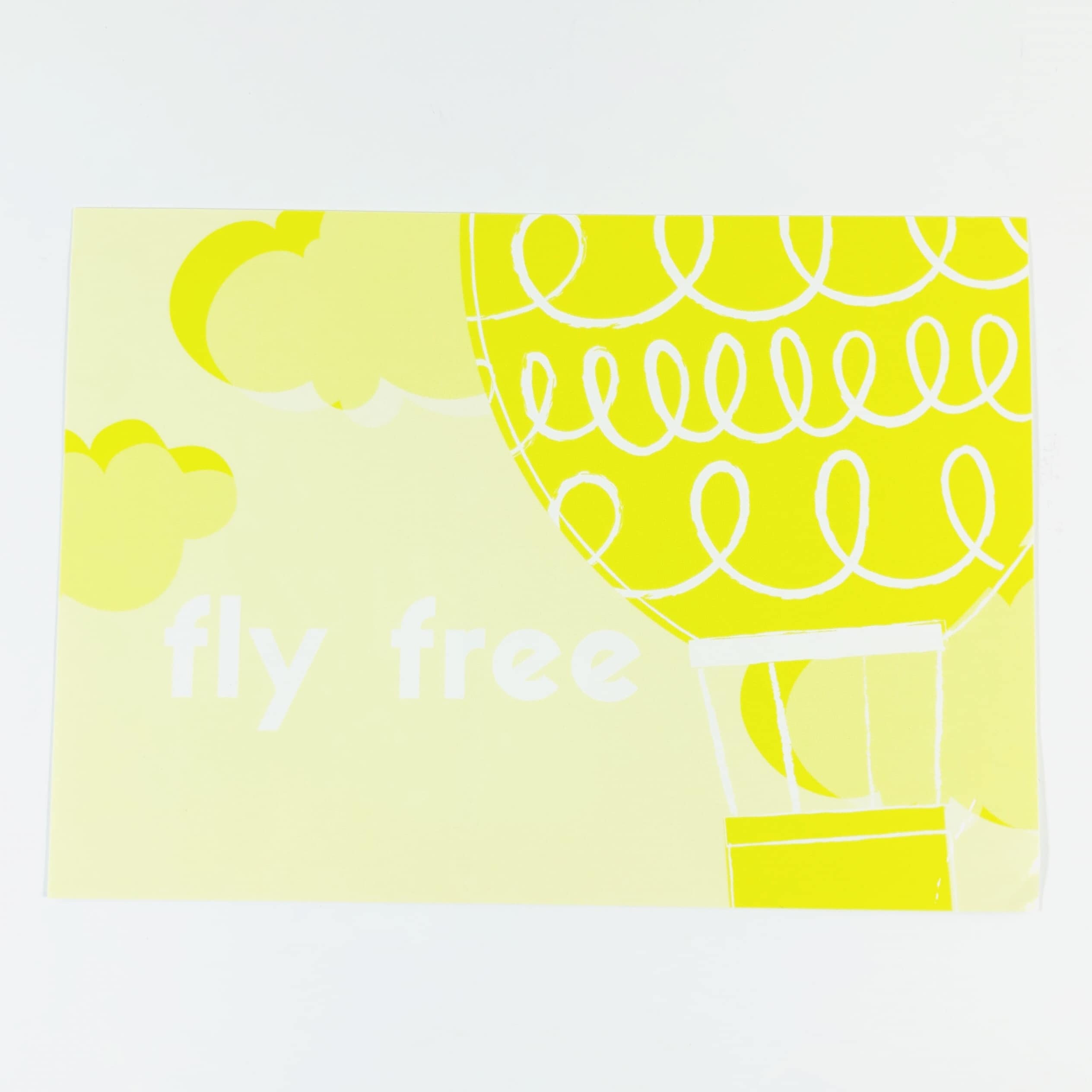 I also found a cute postcard!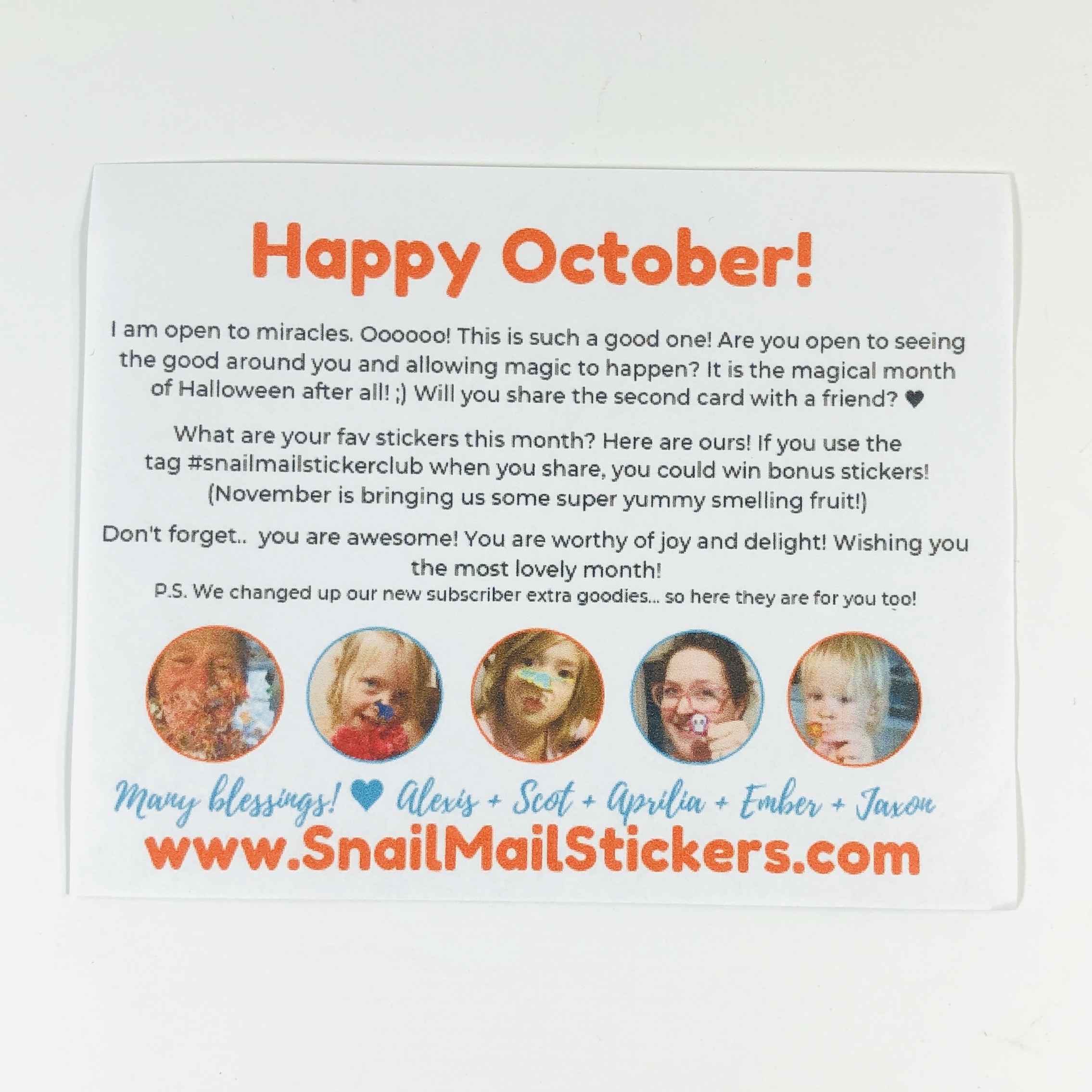 I received a bit of info about this mailing. You can win bonus stickers for sharing pictures of your shipment on social media. The online shop is now open at www.snailmailstickers.com/shop, and subscribers will receive a 10% discount for purchases.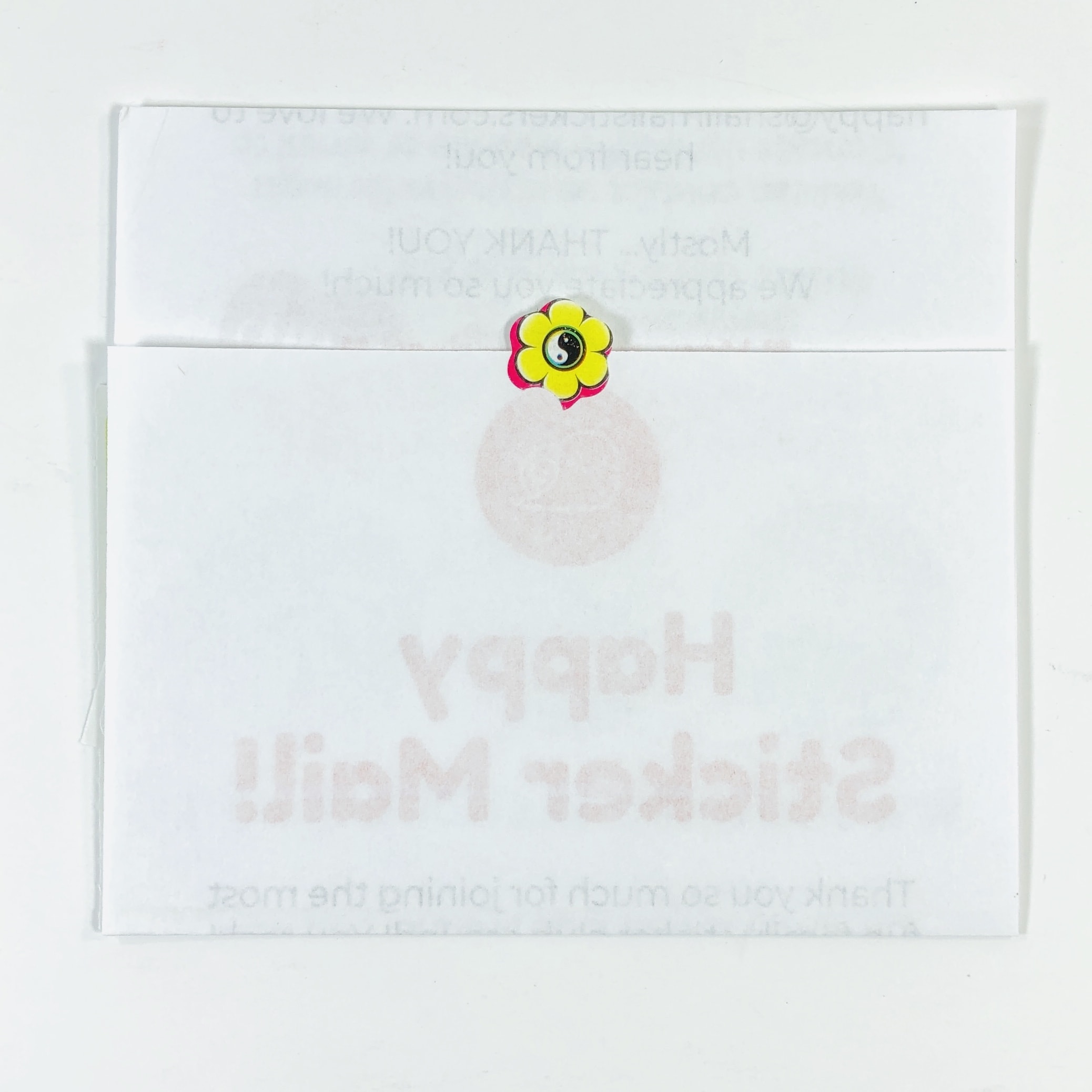 Hmm, another note this month!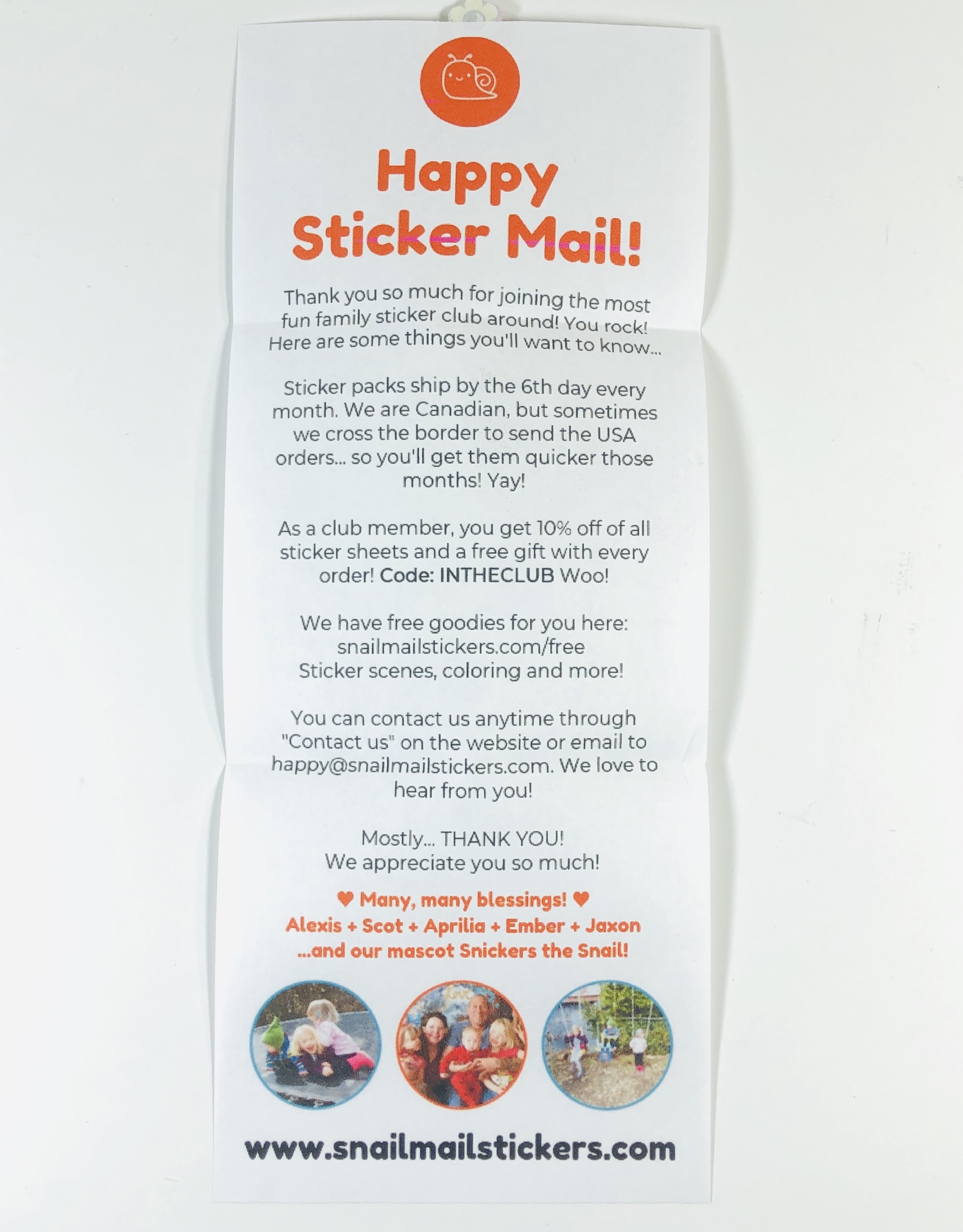 More info plus a link to a page where you can print out scenes (where you can use your stickers) and coloring pages were mentioned.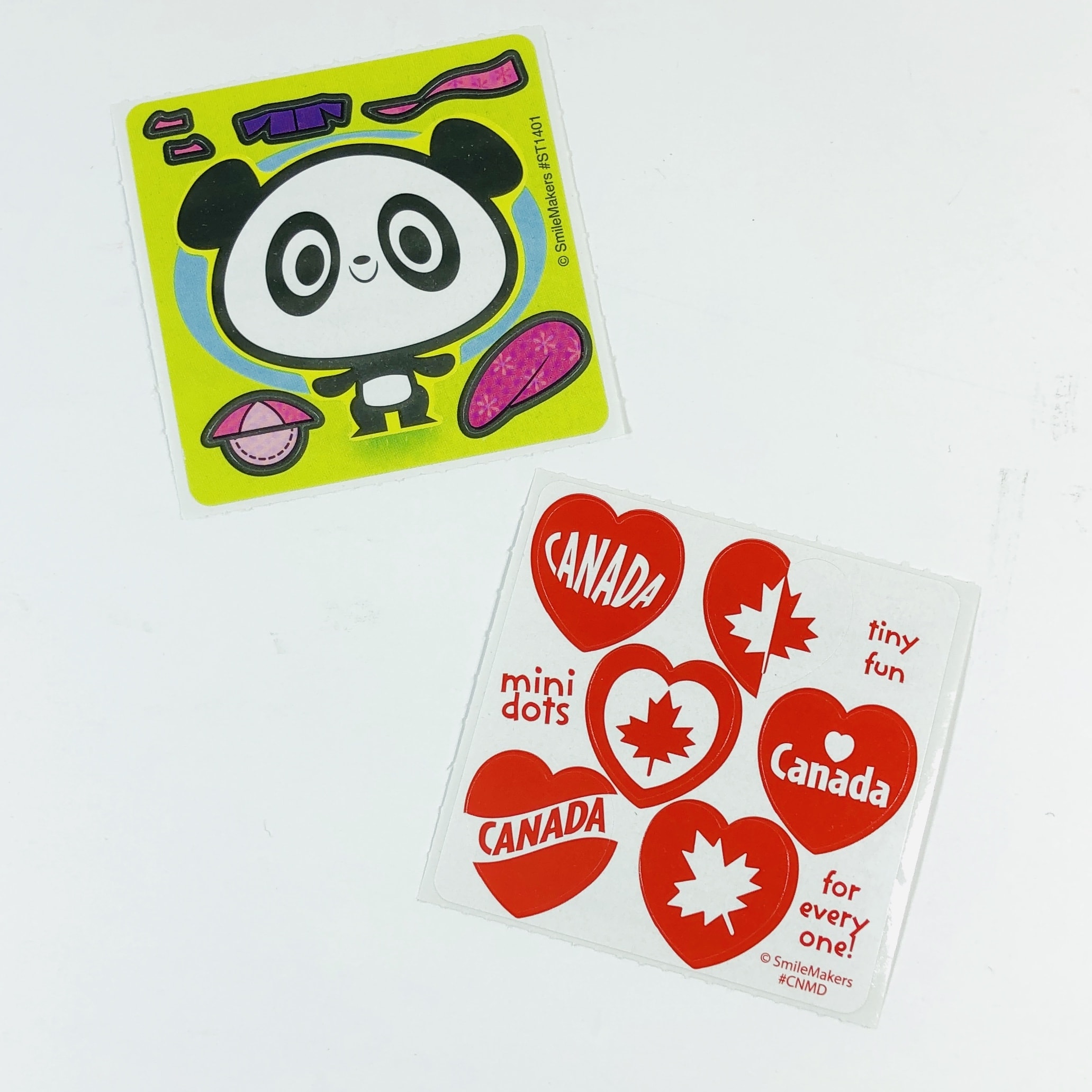 Two bonus stickers were attached – one has you dress the panda, the other is in Canadian colors (this sub is from Canada).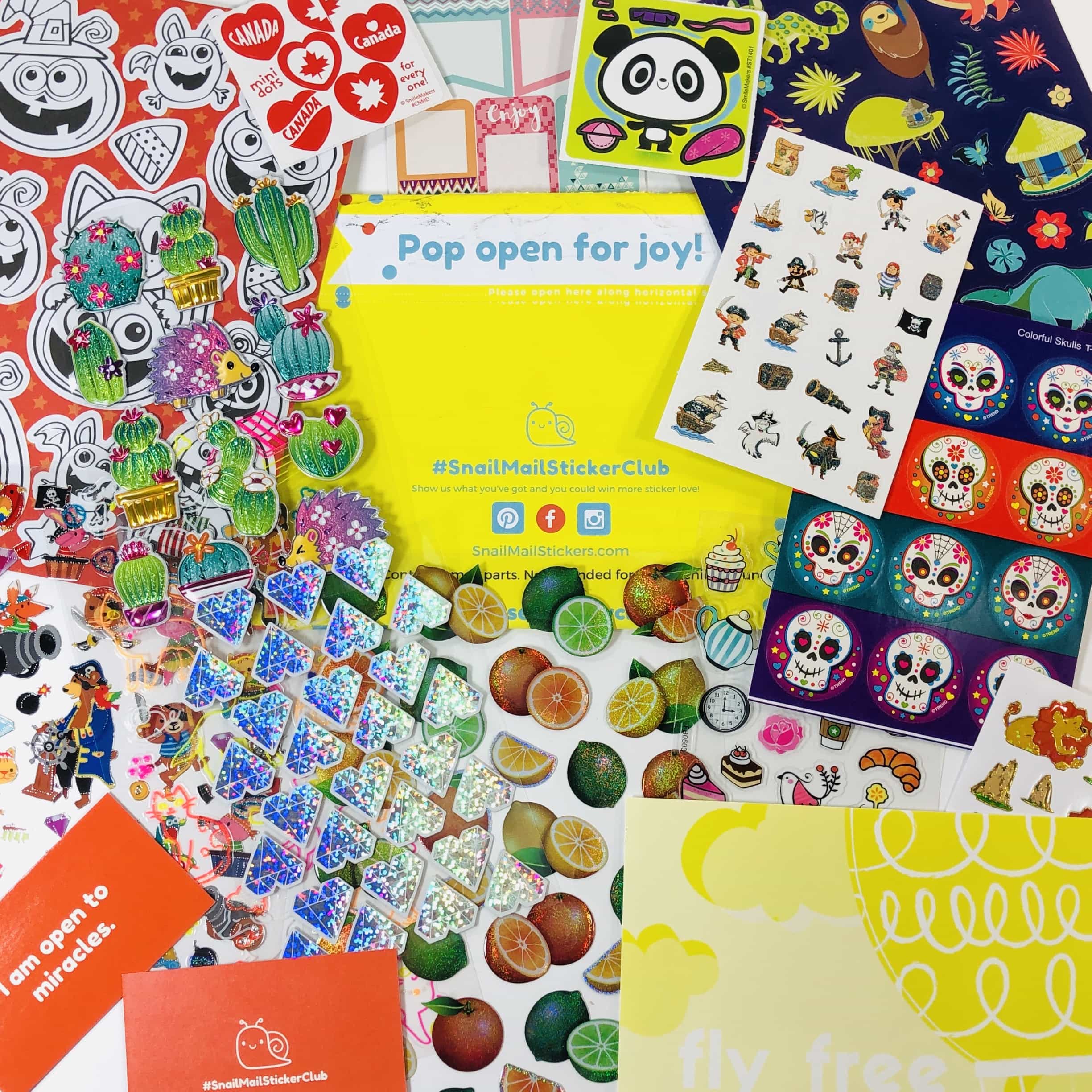 Everything in my pack! Some of these stickers are on the Snail Mail Sticker Club website, where you can also find the postcards and affirmation cards.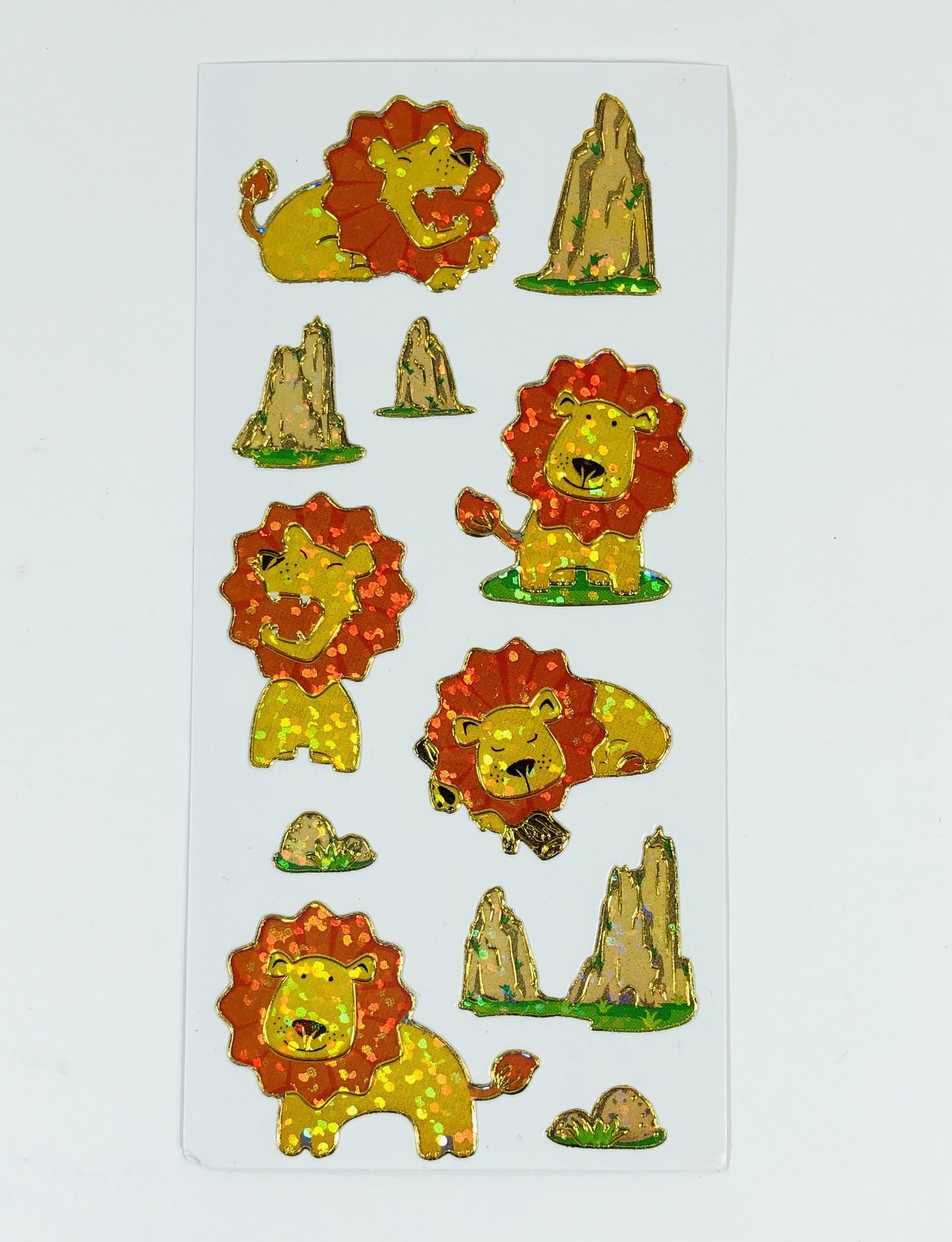 Holographic Lions are sparkly and cute, although a couple of the lions are showing their teeth!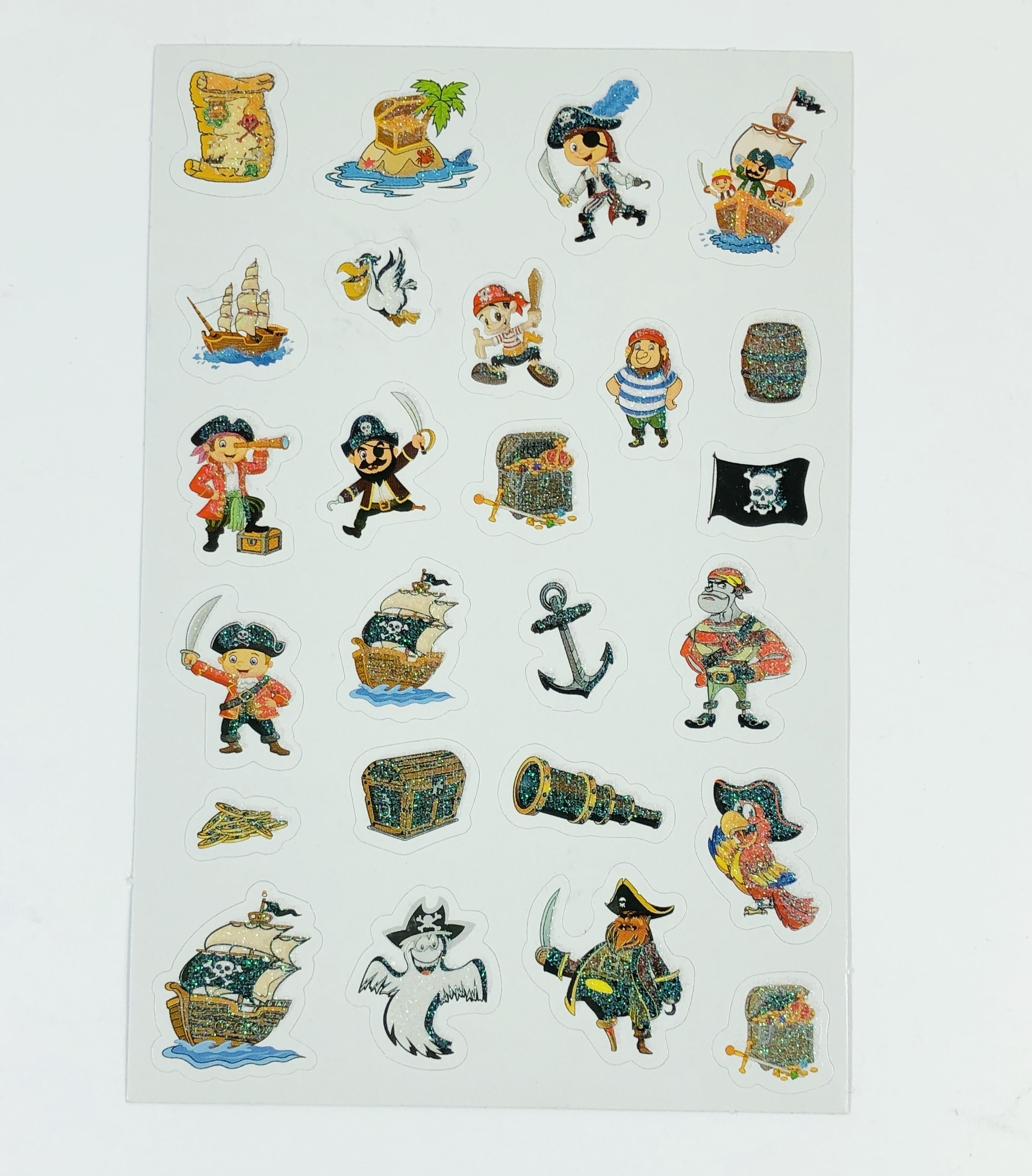 Glitter Pirates are mostly cute and a couple are kinda creepy – perfect for October!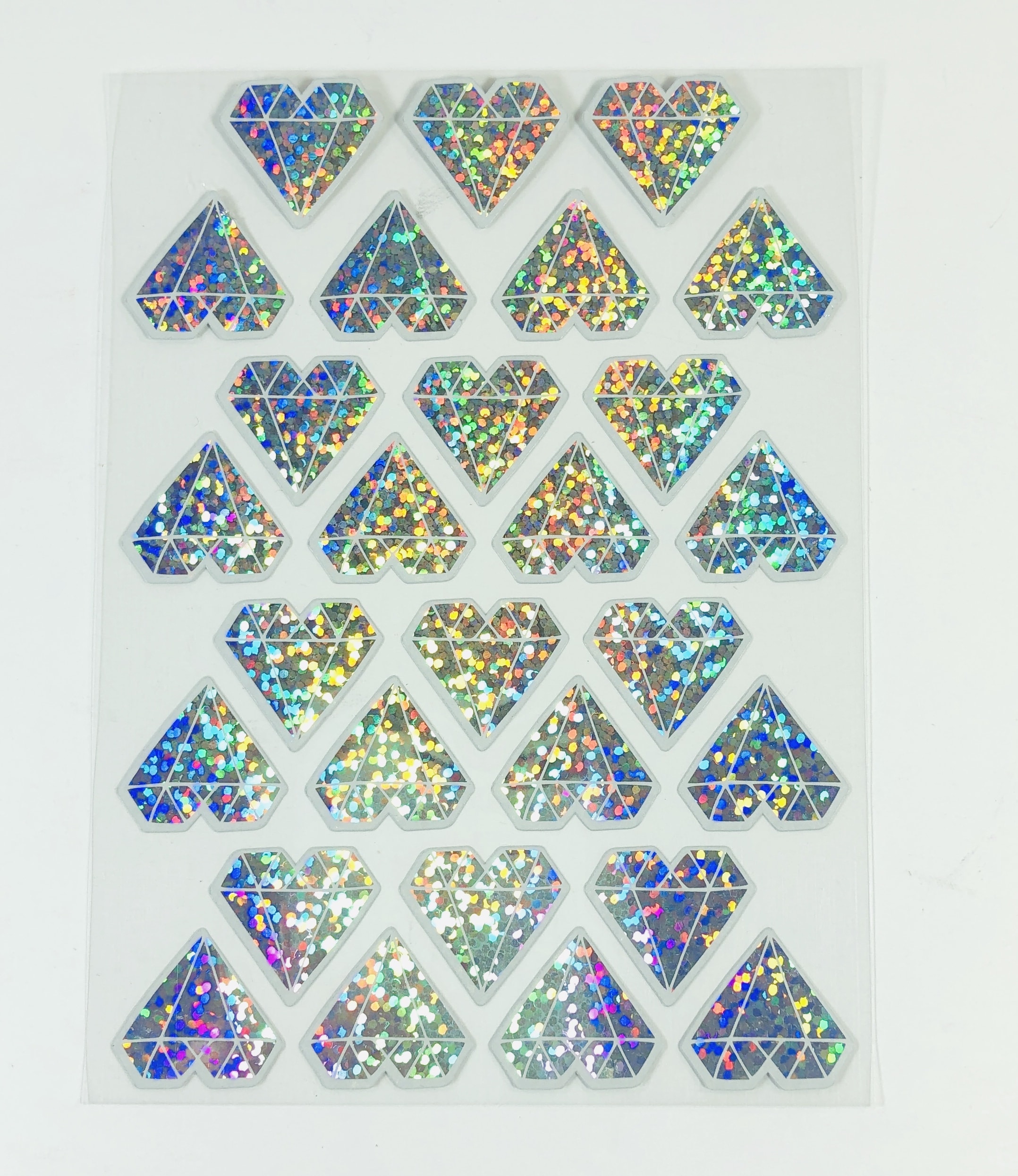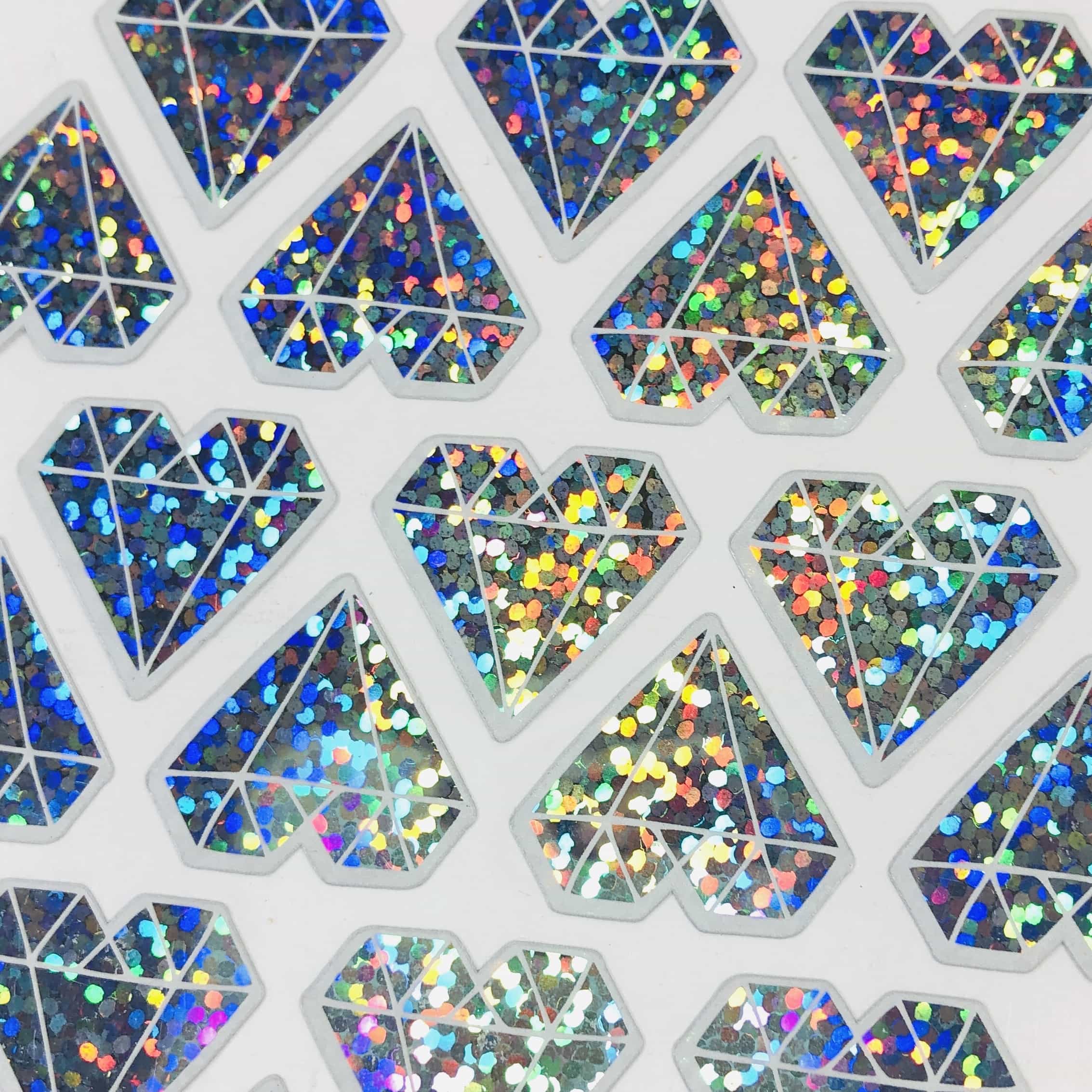 Holographic Diamond Hearts are kind of hard to describe – are they hearts? Diamonds? Crystals? Whatever they are, they are certainly pretty!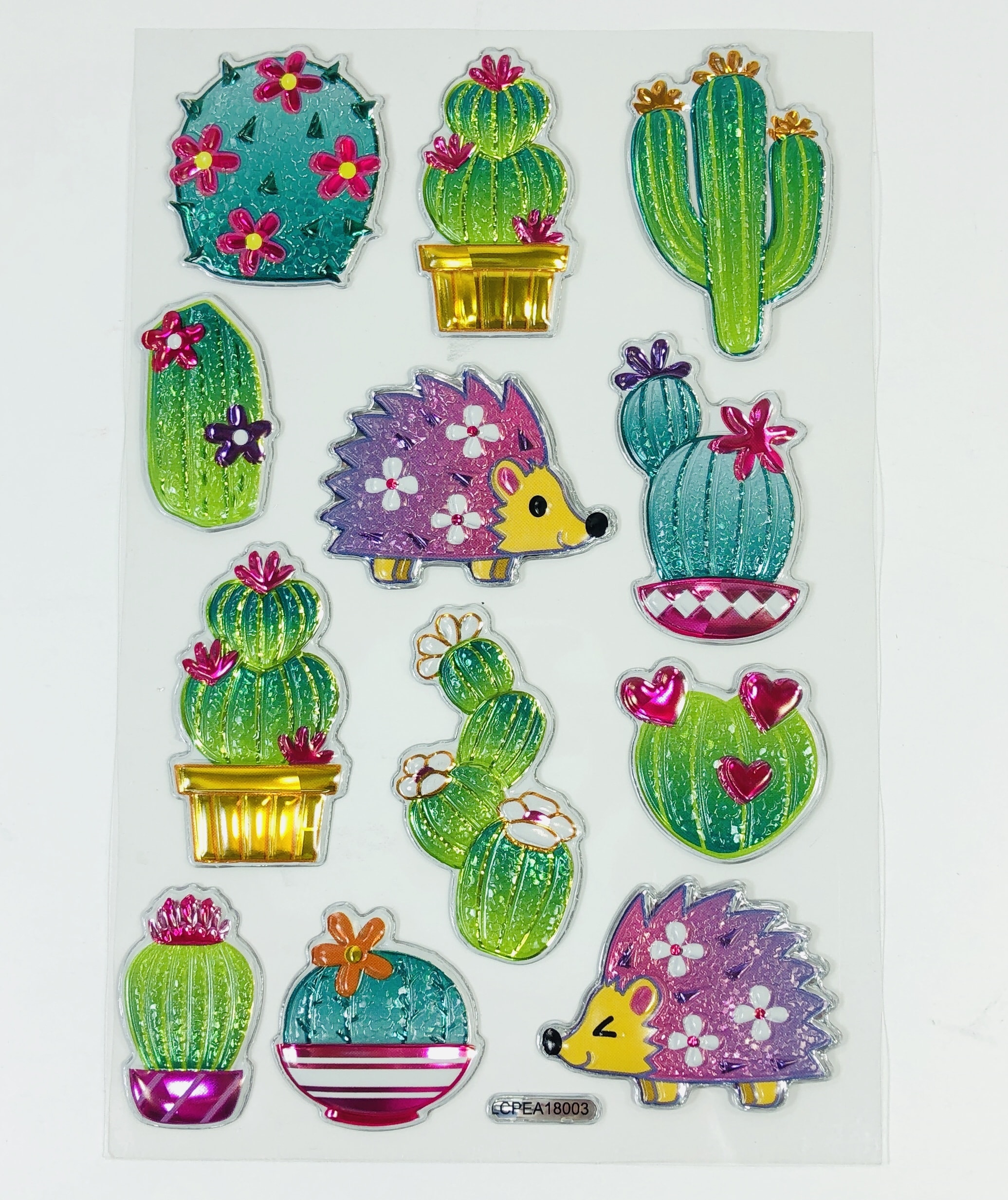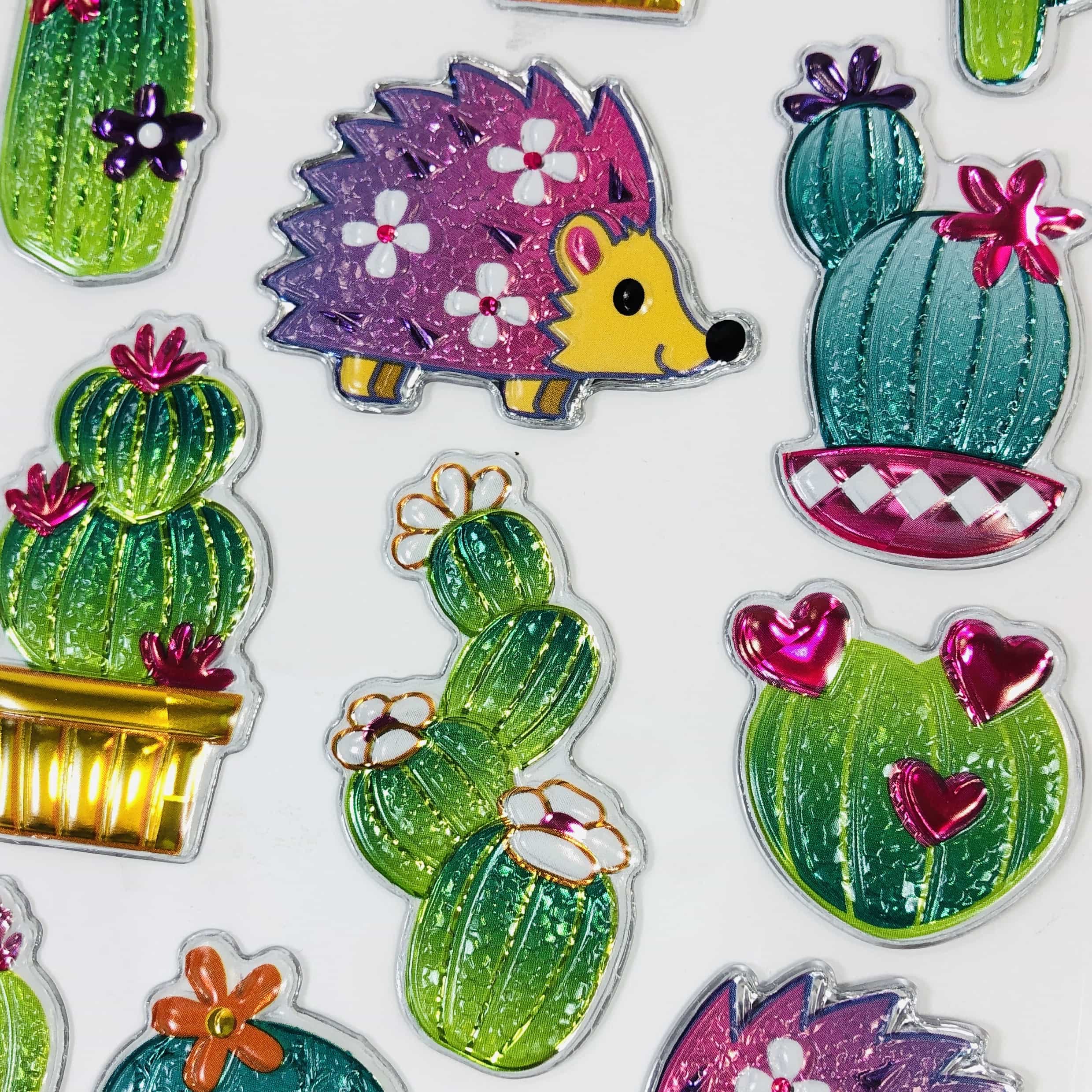 Foil Hedgehog with Cacti are just too cute! They are raised and I love them!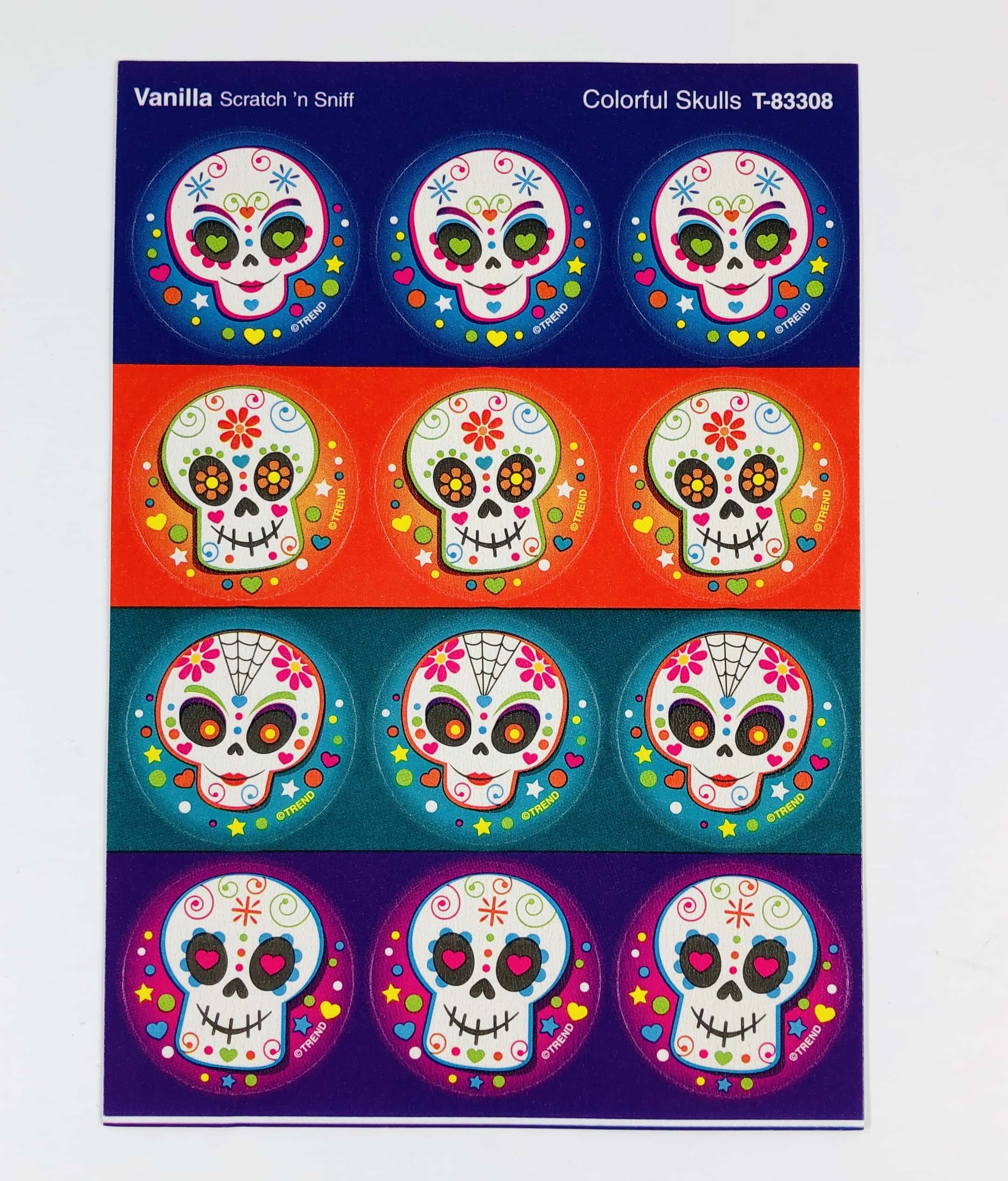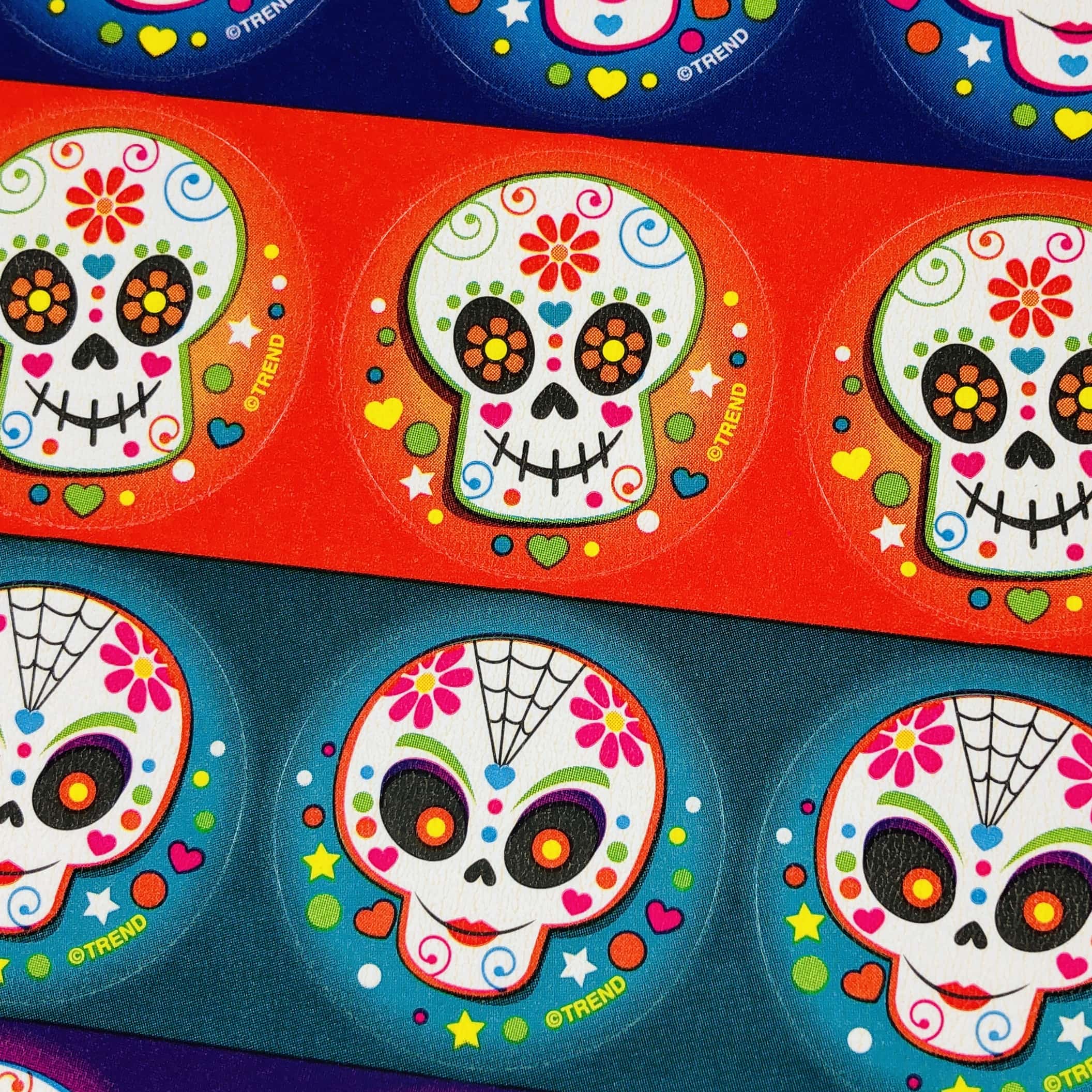 Trend Colorful Skulls are also perfect for October since Dia de los Muertos is coming soon! These stickers are scratch and sniff and smell like vanilla.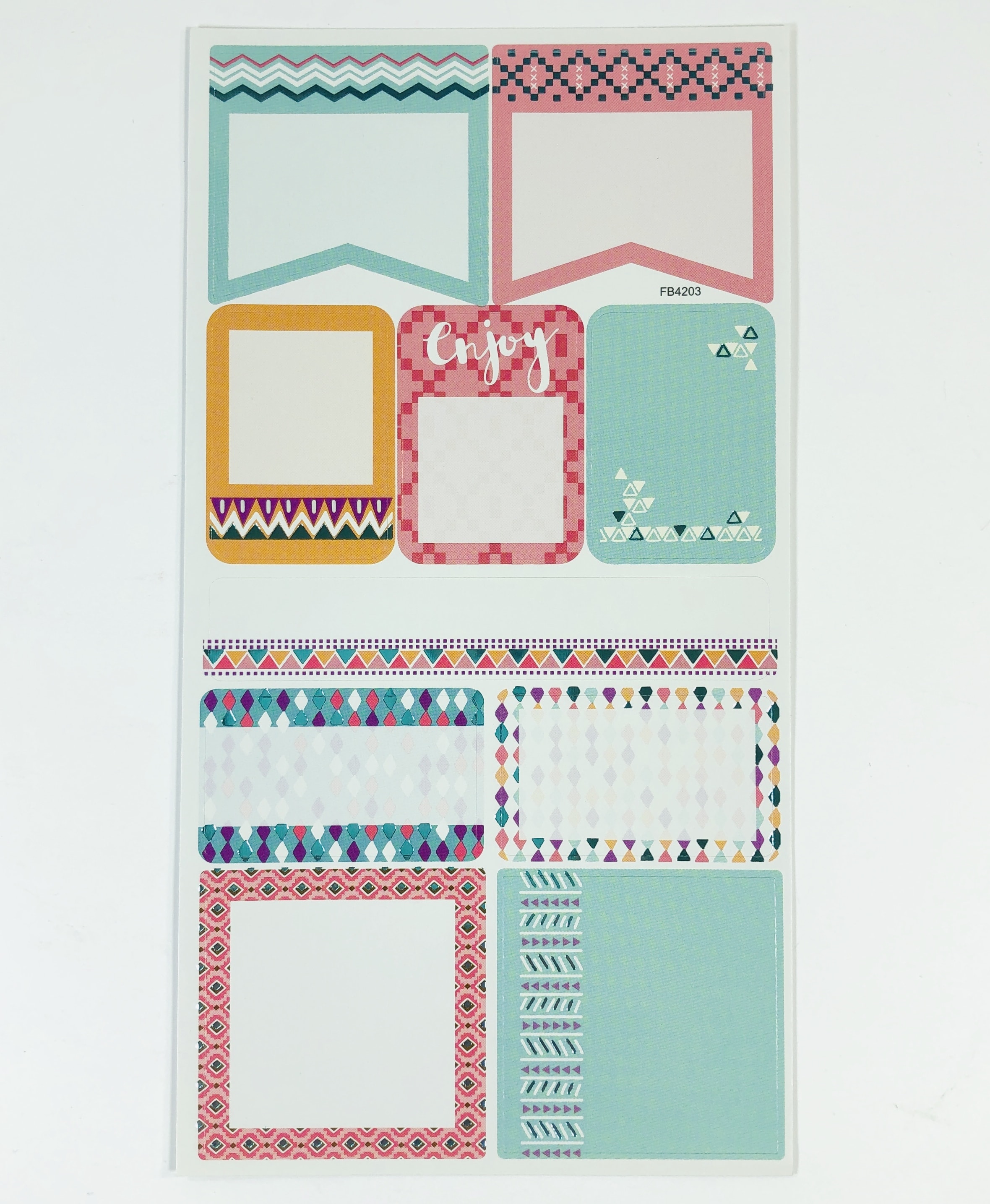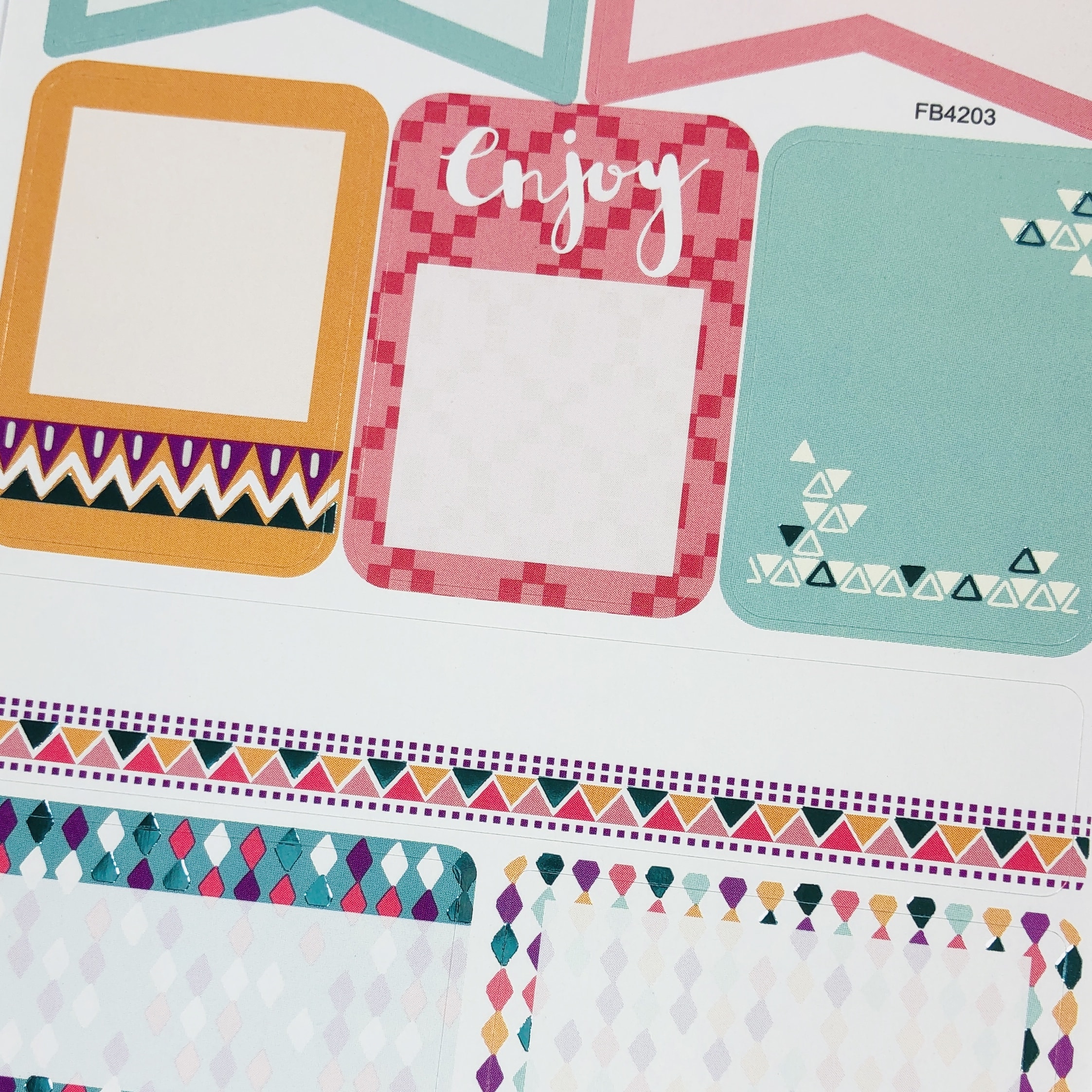 Cute Planner Stickers are going straight into my planner. You can't tell by my pictures but the stickers have blue metallic accents.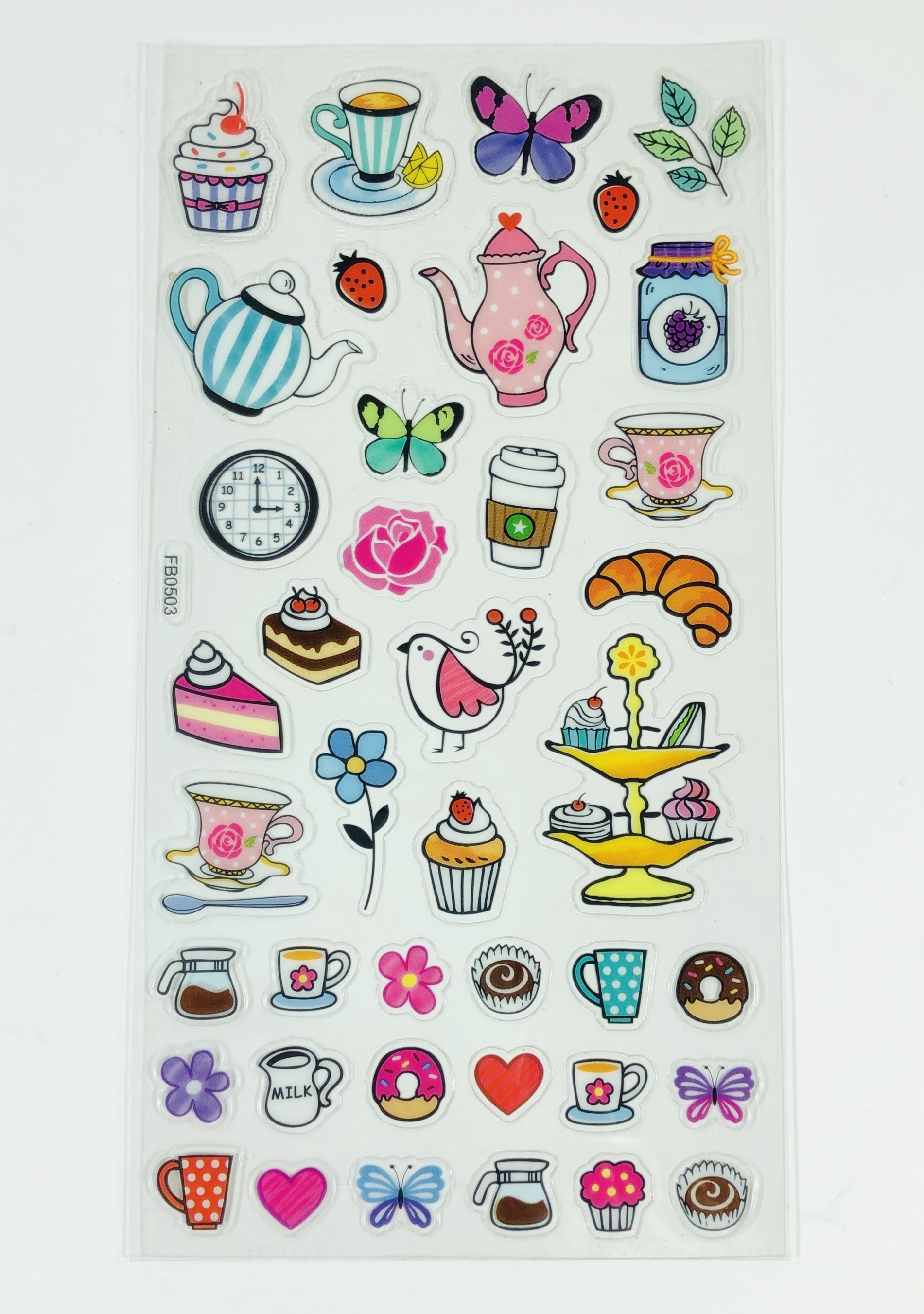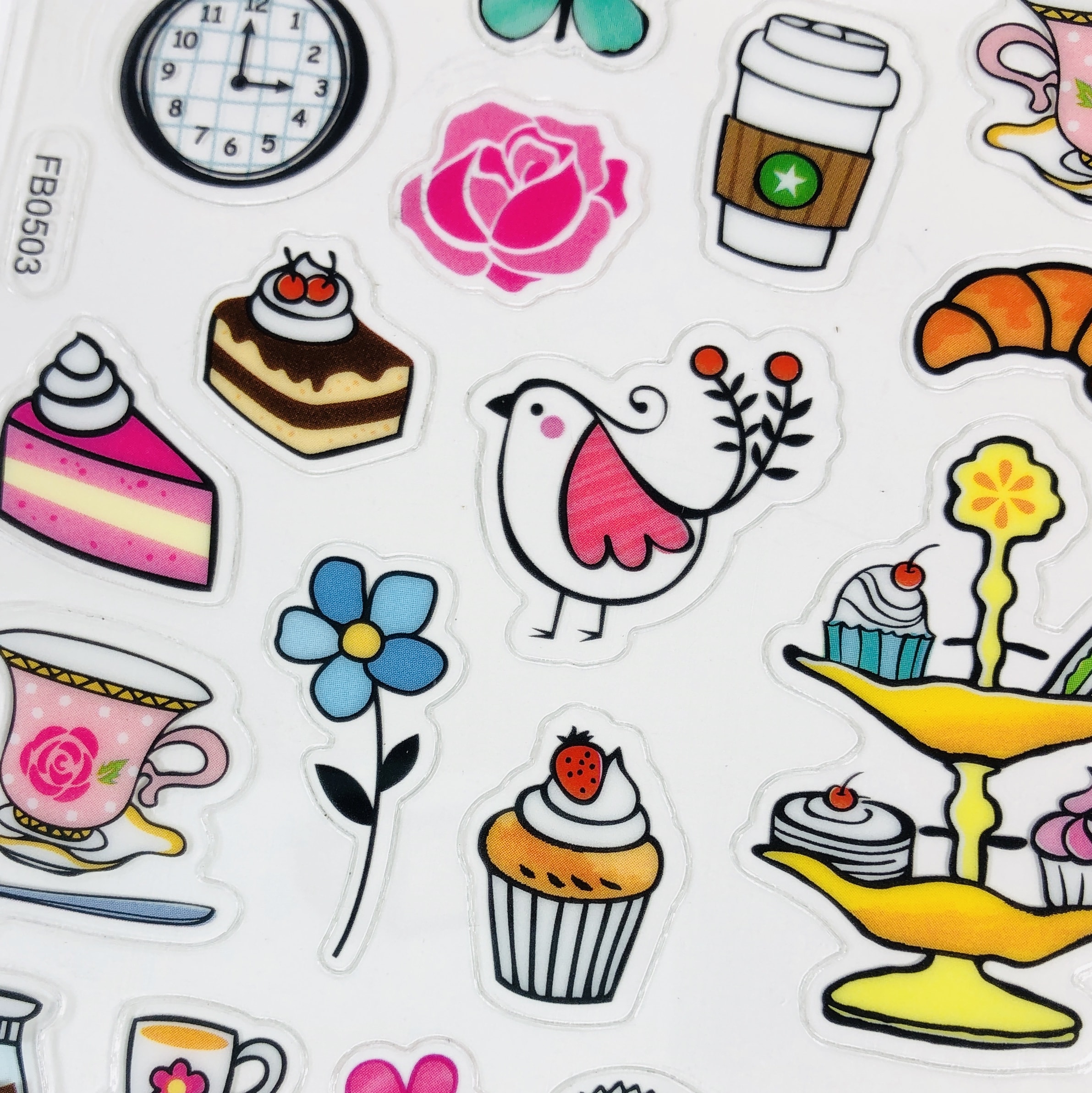 Tea Time has cups and pots of my favorite drink, tea, plus I even spied a to-go cup from my favorite java shop. These are also going in my planner, so adorable!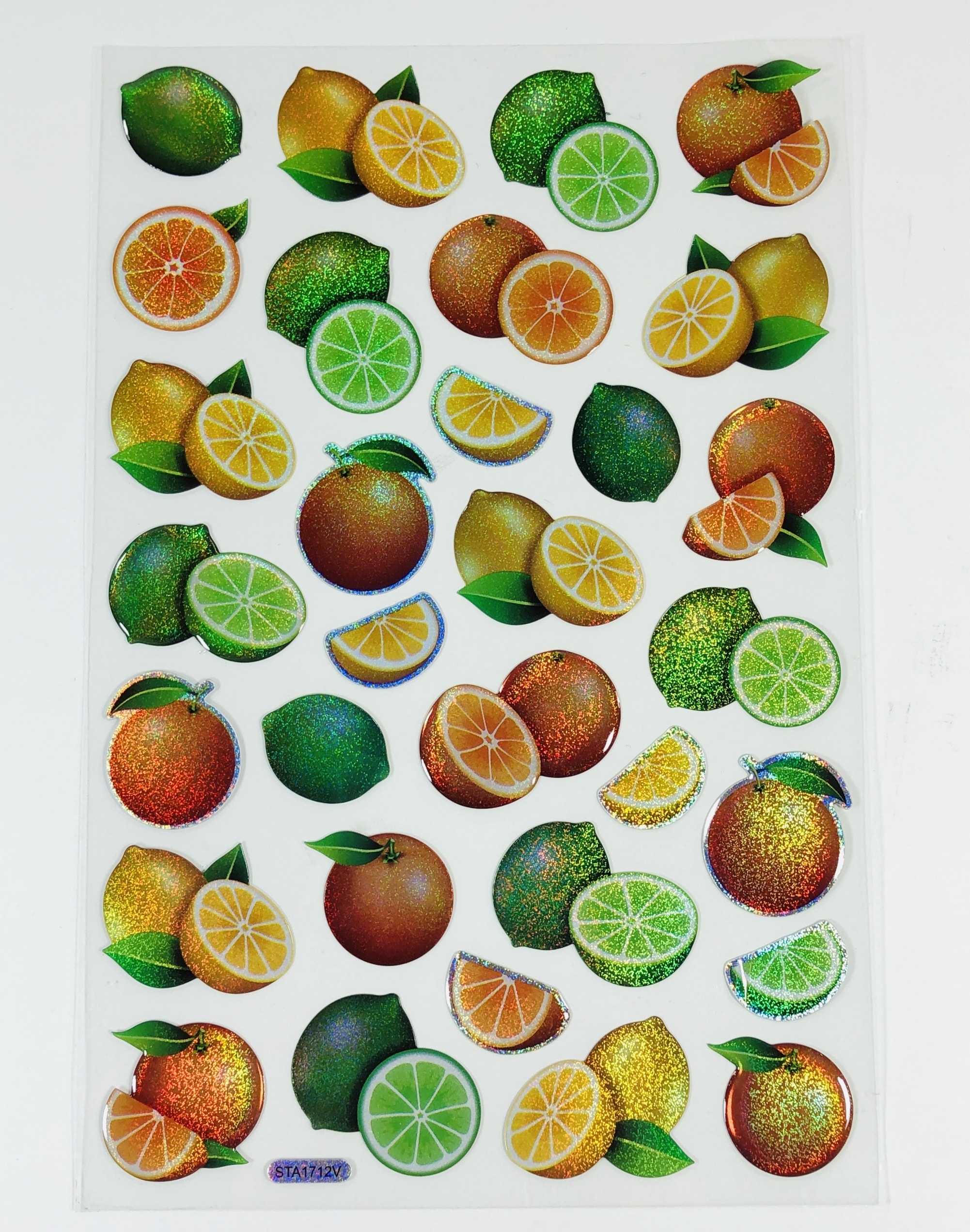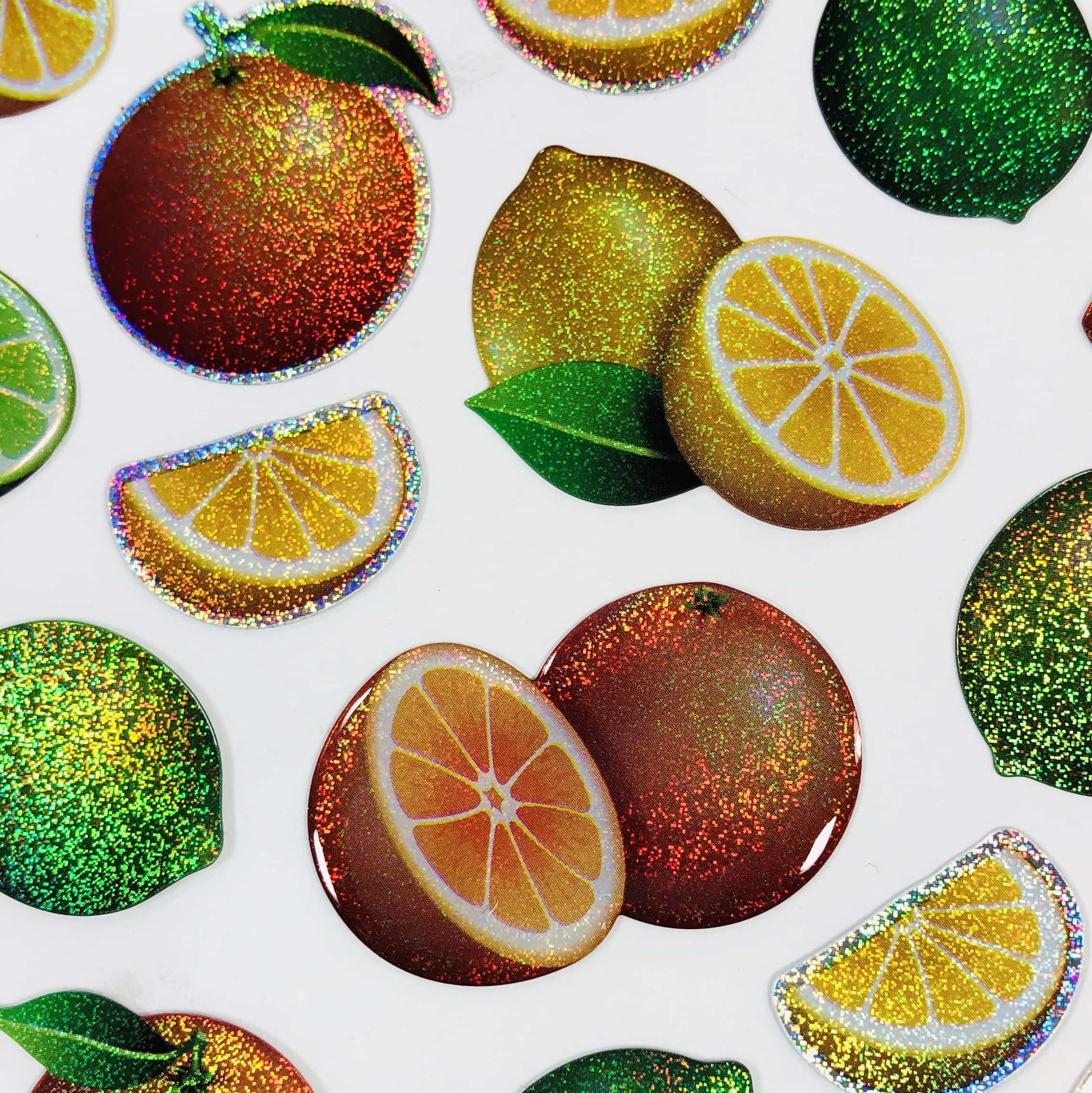 Forever in Time Fruit Stickers look plain when turned one way, and shimmer when turned around a bit.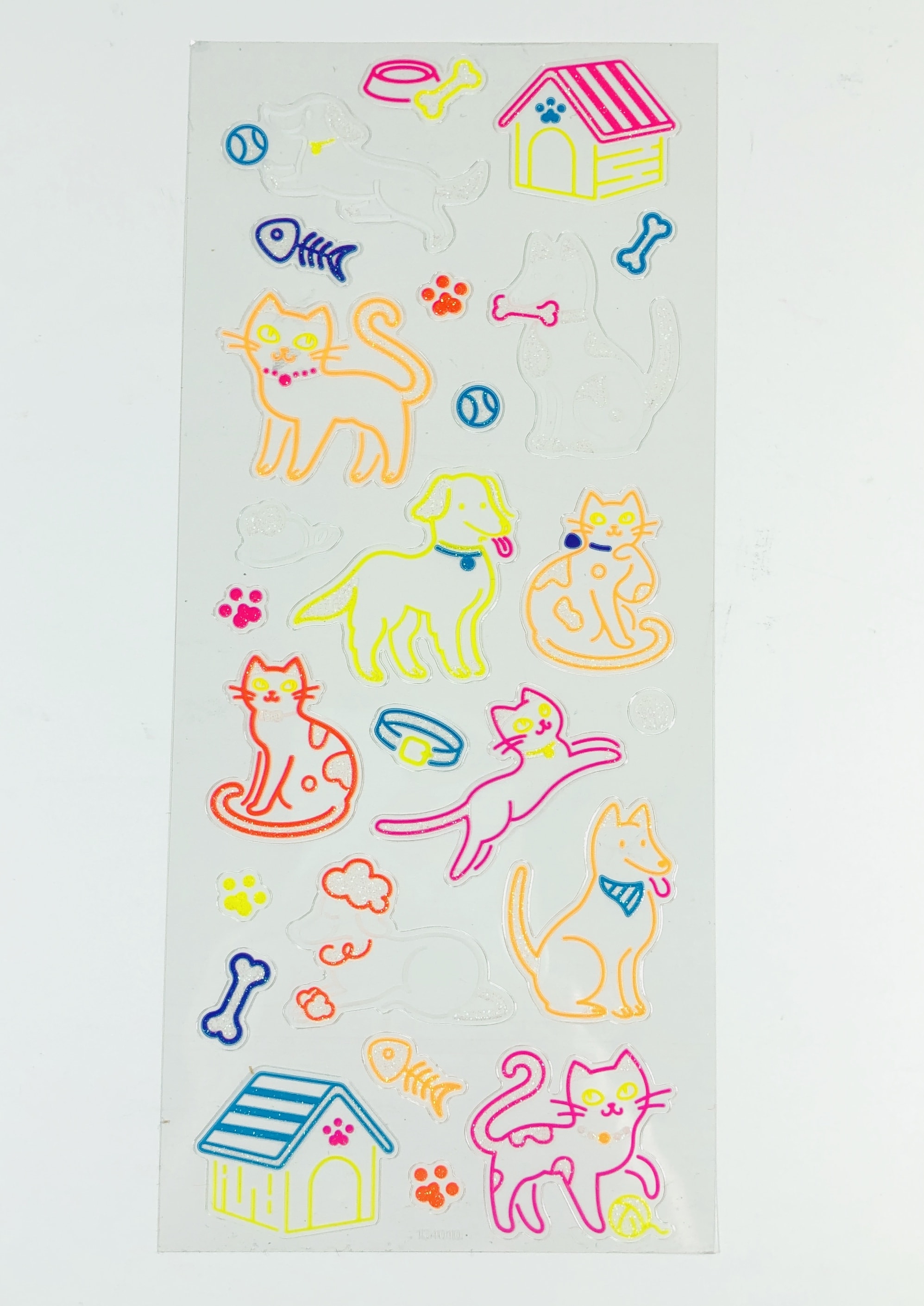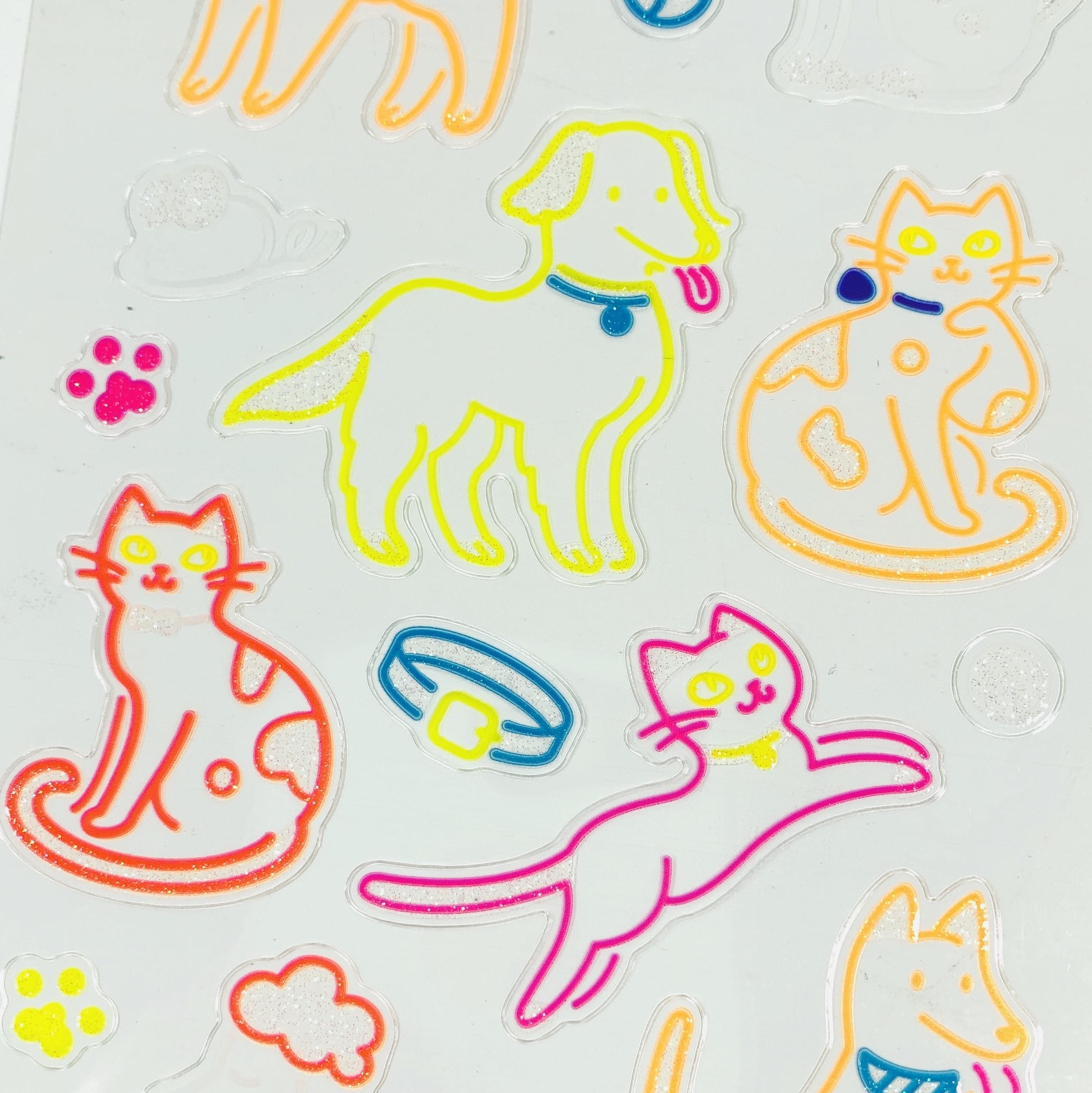 Neon Pets look like they might light up the night, but they definitely have glitter accents that make them sparkle during the day.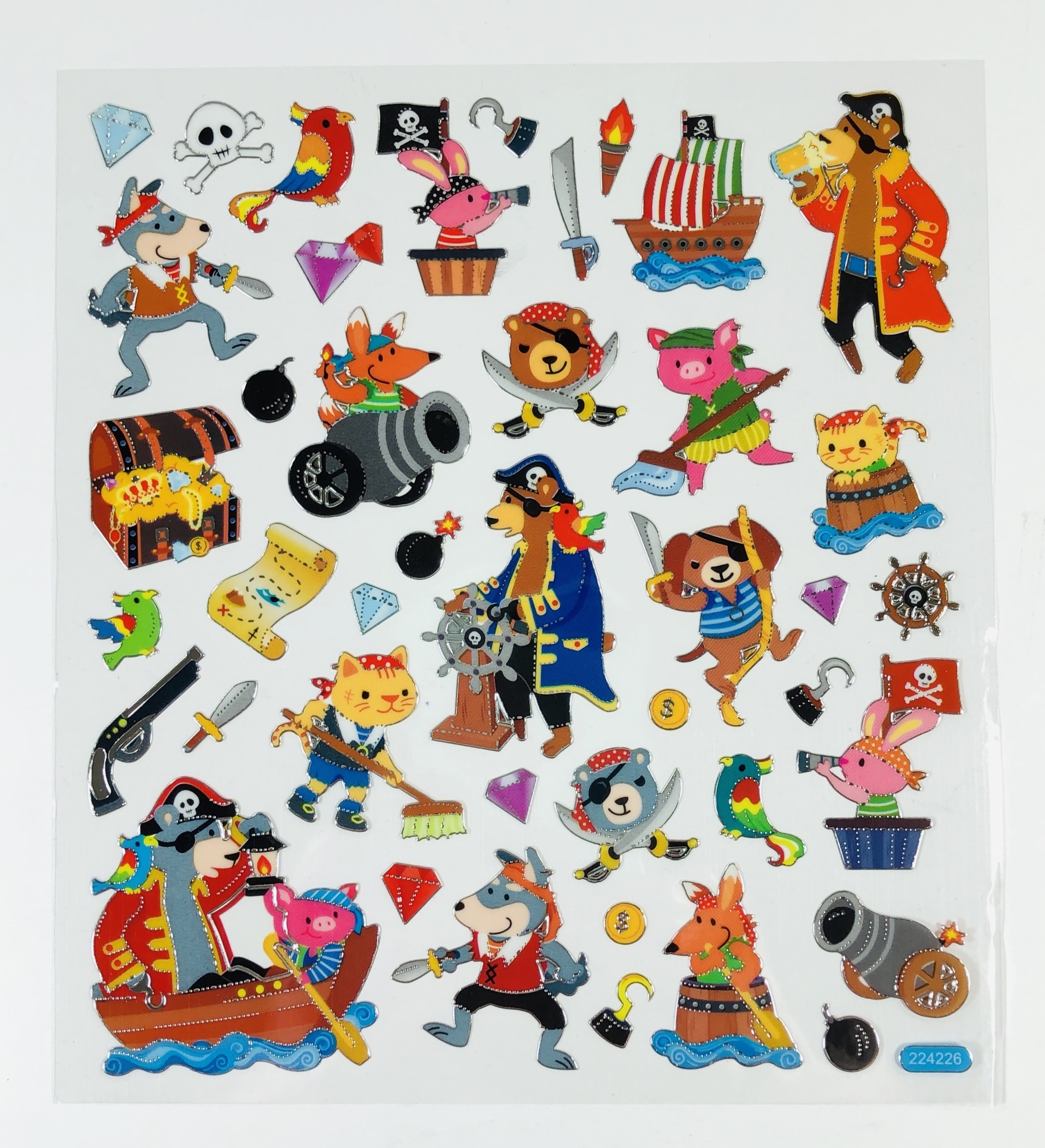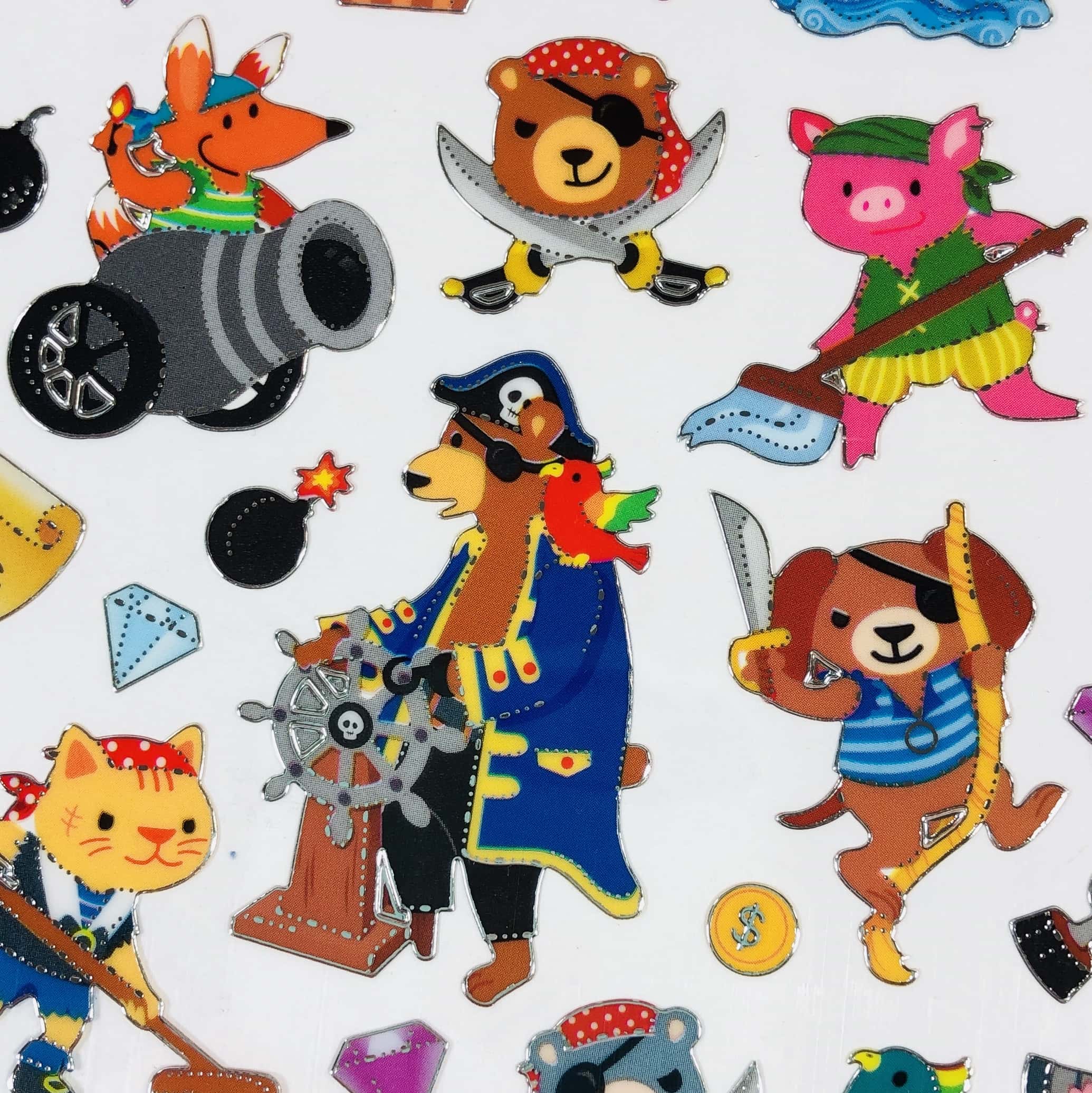 Pirate Animals have silver metallic accents and are cute rather than scary.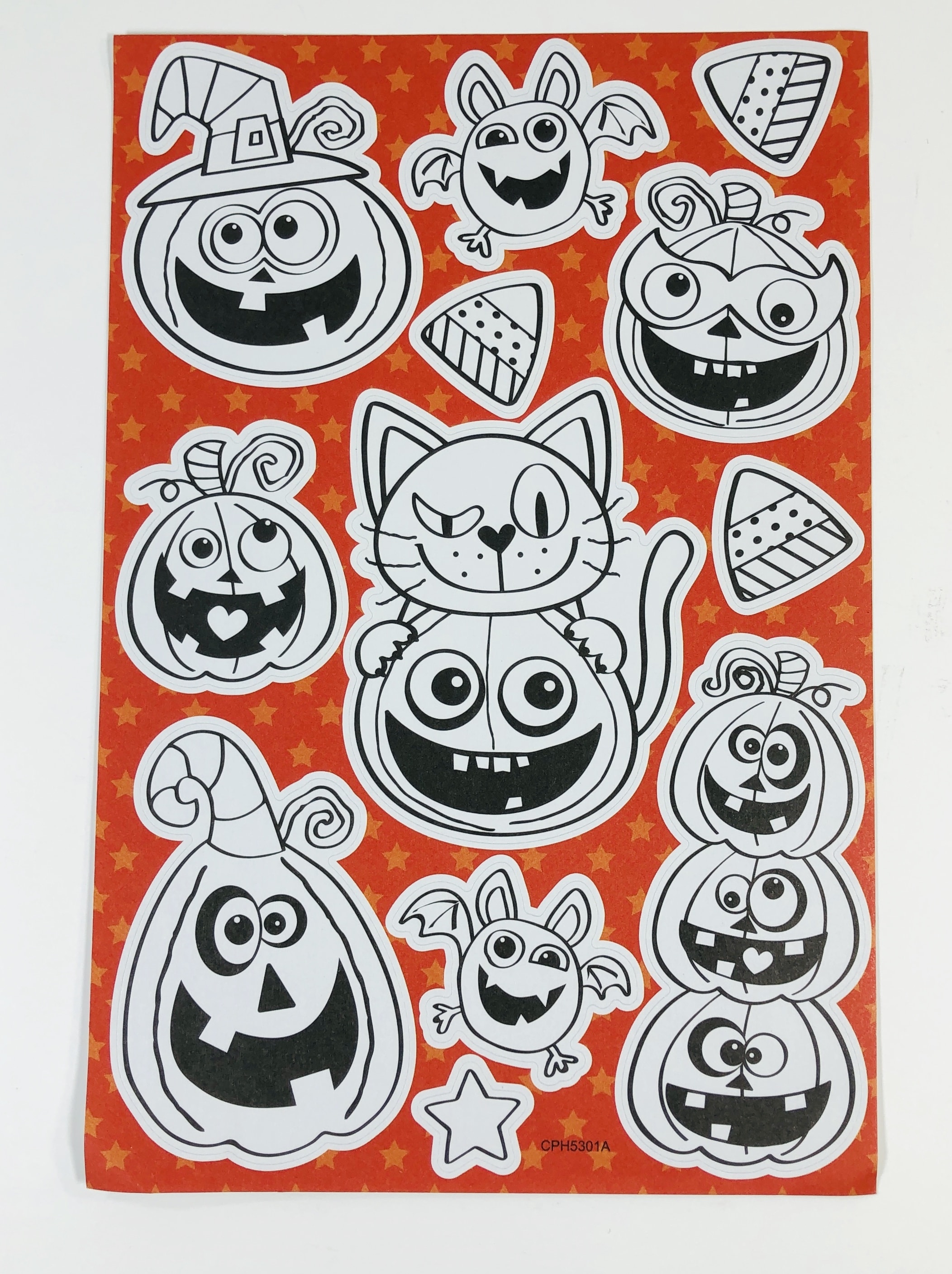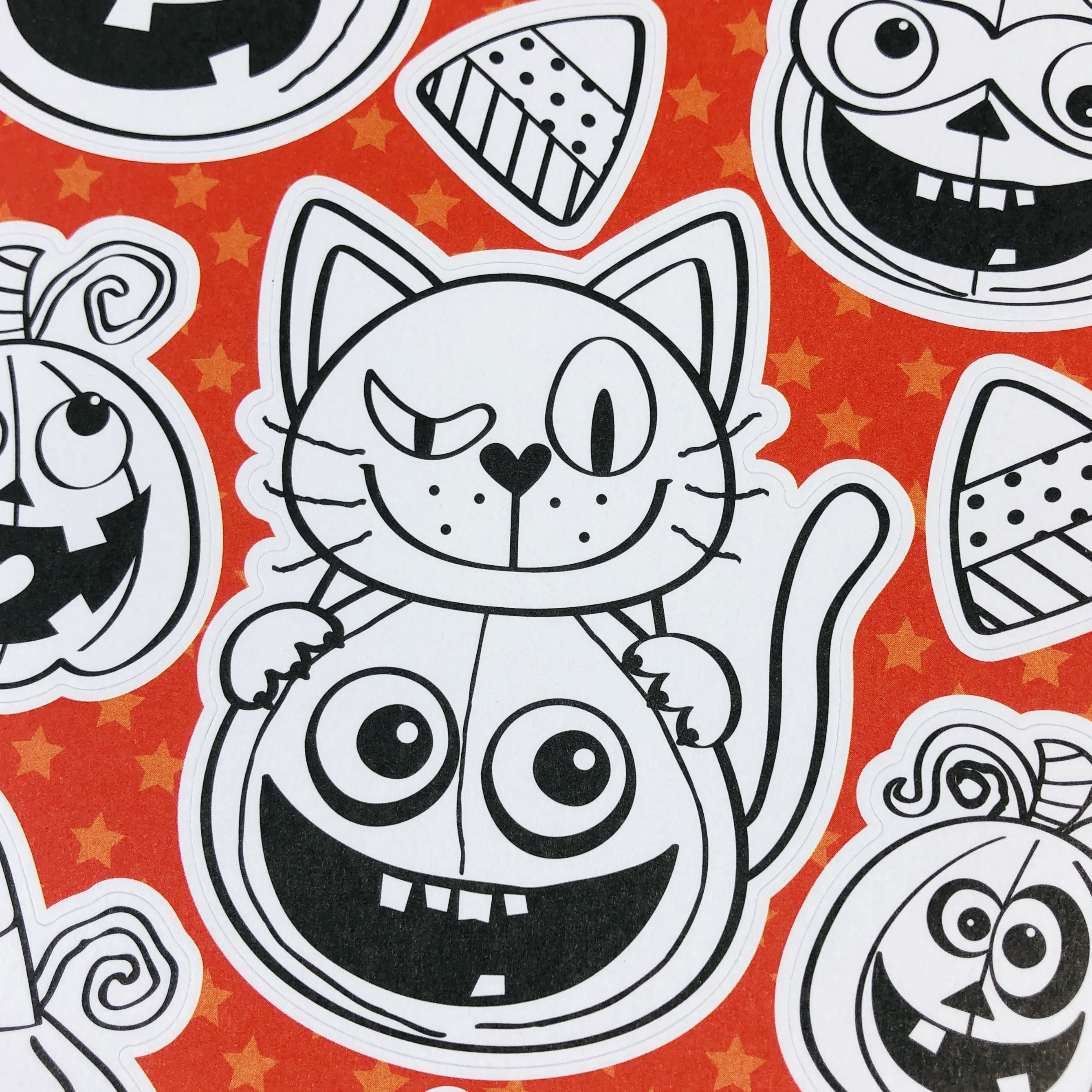 Jack-o'-Lantern DIY You can decorate your own pumpkin however you wish with these DIY stickers!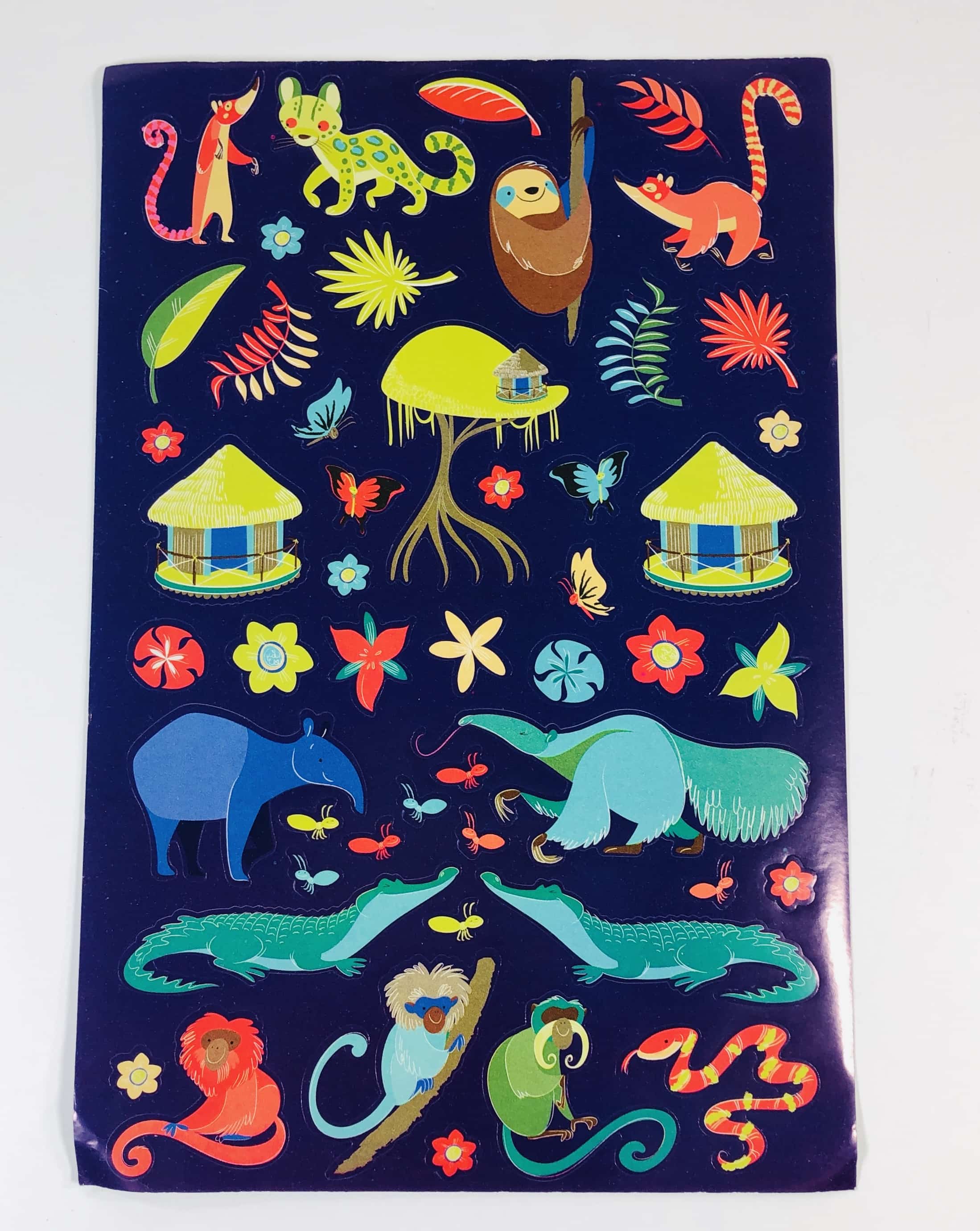 Rain Forest has a sloth, monkeys, butterflies, and an anteater. This one is perfect for younger kids because they can make their own rain forest scene using this page.
I am always excited to see what fun and funky stickers I'm going to discover in my Snail Mail Sticker Club! They send all kinds of different sticker types, with some better for young children (over the age of 3 for safety reasons of course) and some for adult planners. I found some that are 3D, some were gel, some had glitter, and some were foil. There was a DIY for the artsy types out there and a scratch and sniff just because.
What do you think of the Snail Mail Sticker Club?
Visit Snail Mail Sticker Club to subscribe or find out more!