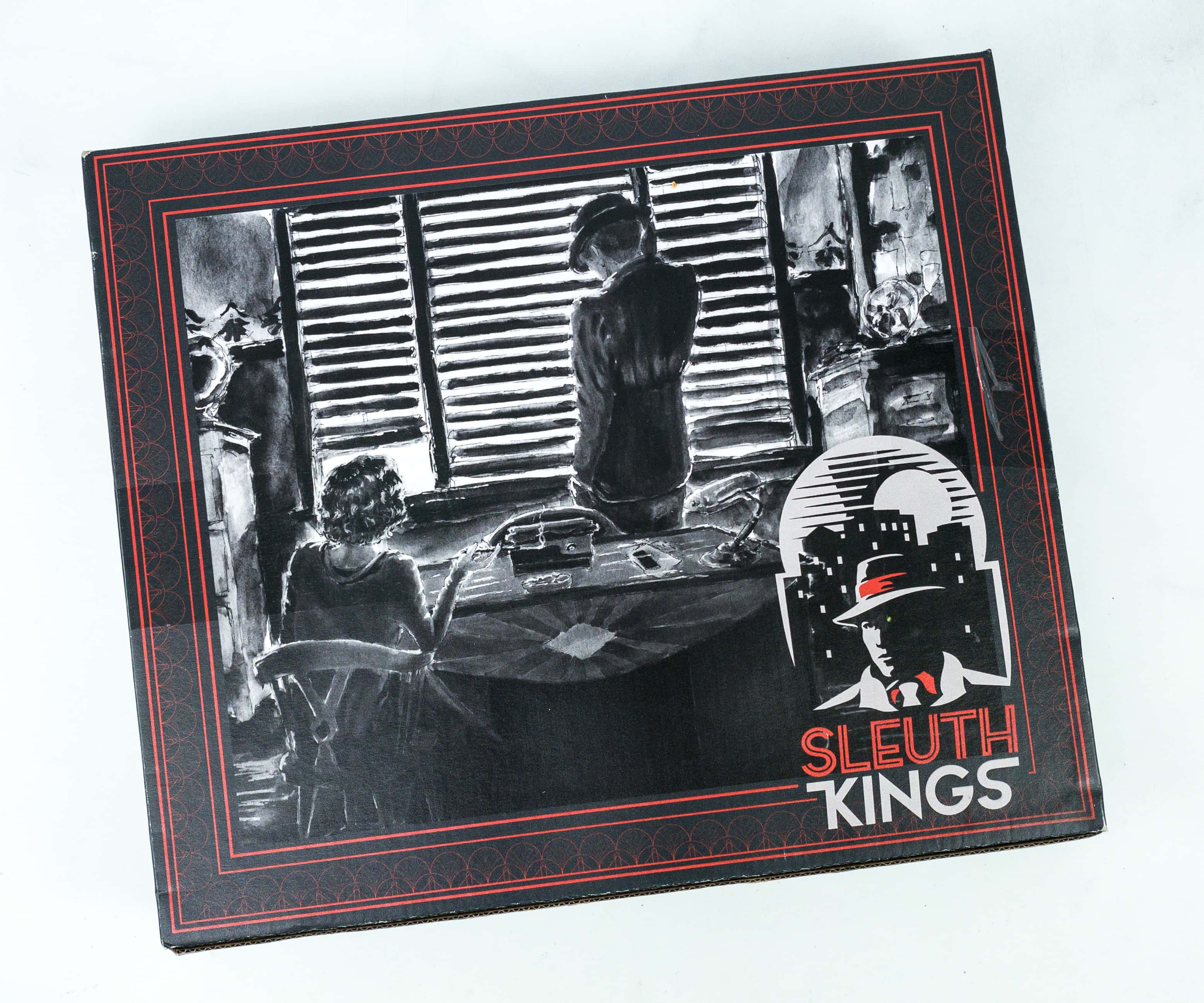 Sleuth Kings is an interactive monthly mystery box. Every month, a physical case file arrives full of evidence, puzzles, ciphers, and more. Plans start at $29.95 per month and they also have 3-month and 6-months prepay options. You will work hand-in-hand with Sullivan King, the lead detective, via email as you solve the case.
Each month's case is a new, stand-alone mystery that takes approximately 2-3 hours to complete. Each case includes an epilogue -a  follow-up letter from the client as well as a small gift. For every 4 cases you solve, you'll be rewarded with a FREE bonus case that revolves around the hunt for Sullivan's father.
DEALS:
Get $8 off first purchase Use coupon code HELLOSK .
Get 10% off of your order! Use coupon code HELLO10.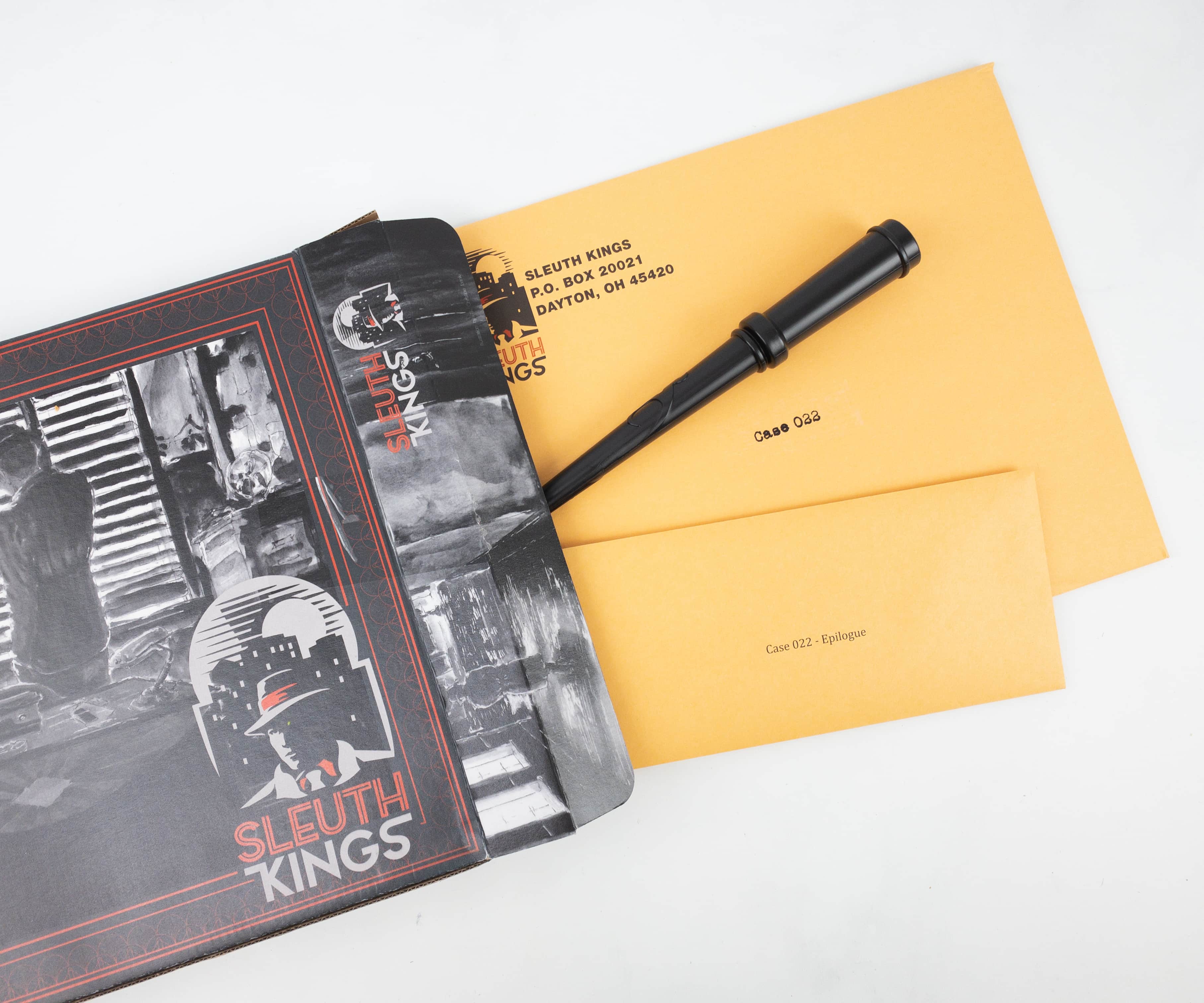 This the review of Mystery Box Case 022 – The Trouble With Wizards.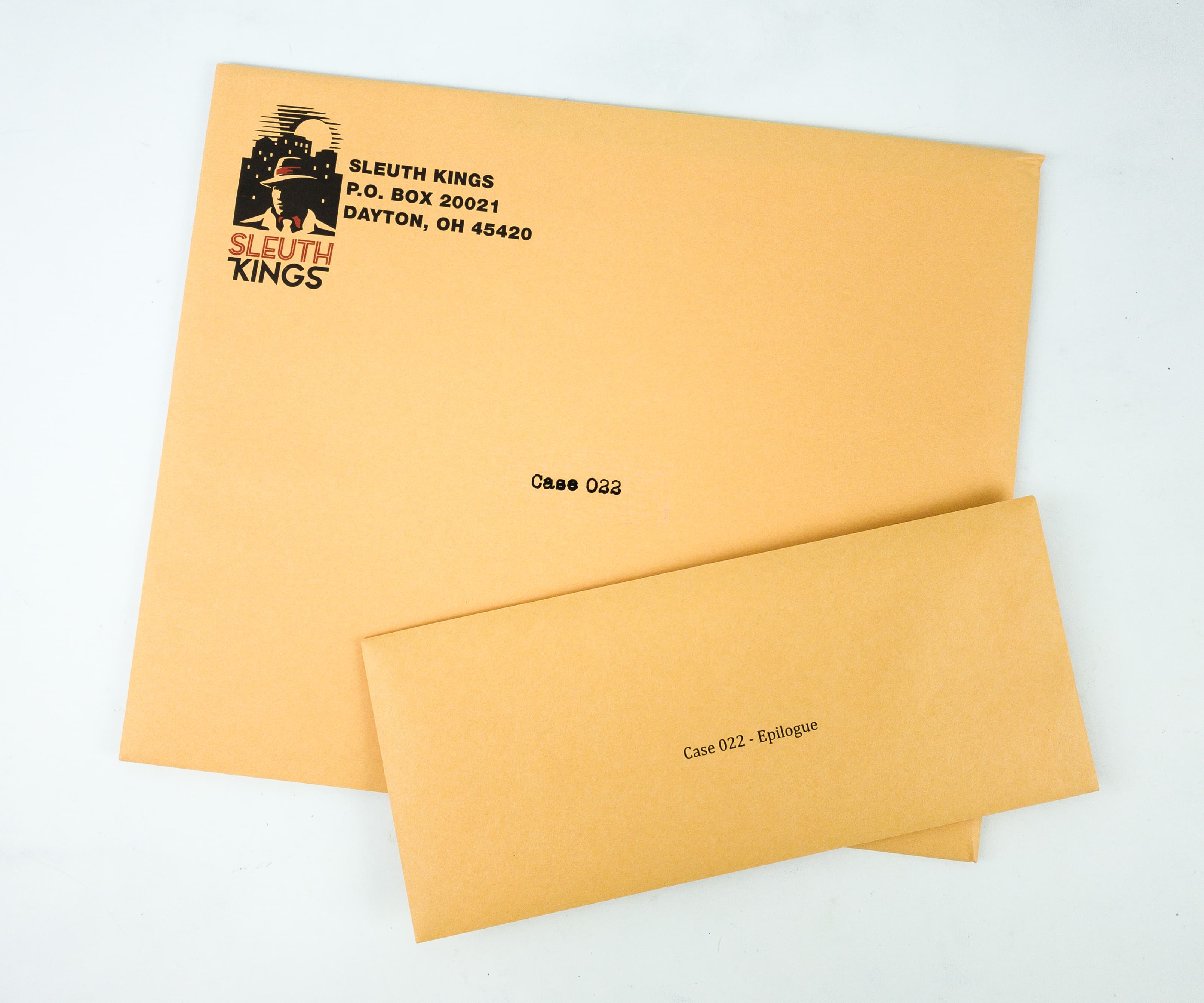 The mystery comes in an envelope. The only things written on it are the Sleuth Kings P.O. box address and the case that you will be working on, while the epilogue is included and separated in another envelope.
To begin with your adventure, you need to login to their website and send Sullivan an email.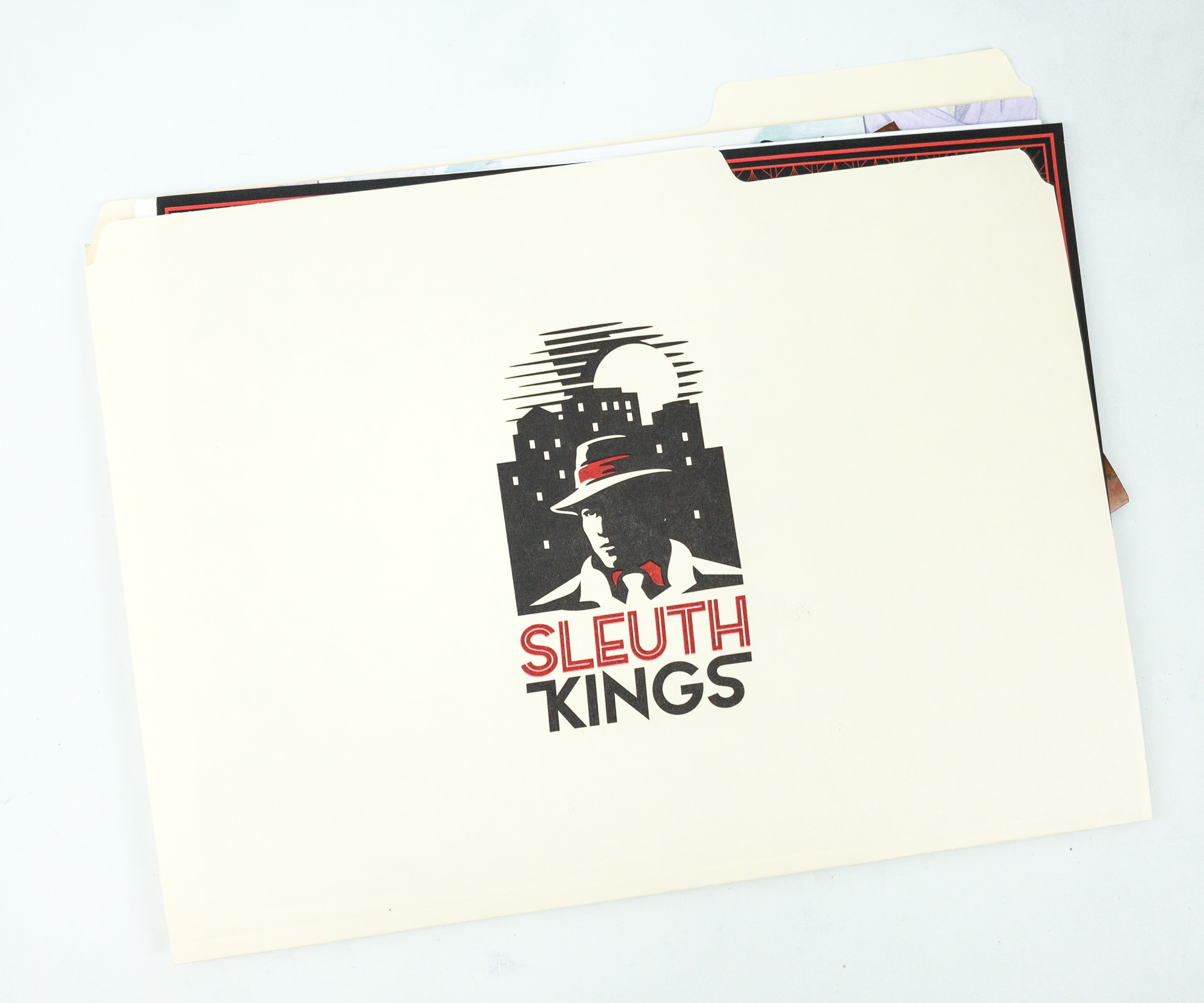 The files are neatly arranged in a white folder, with Sleuth Kings branding in front. All the files are organized inside the folder, they are even separated by paper clips.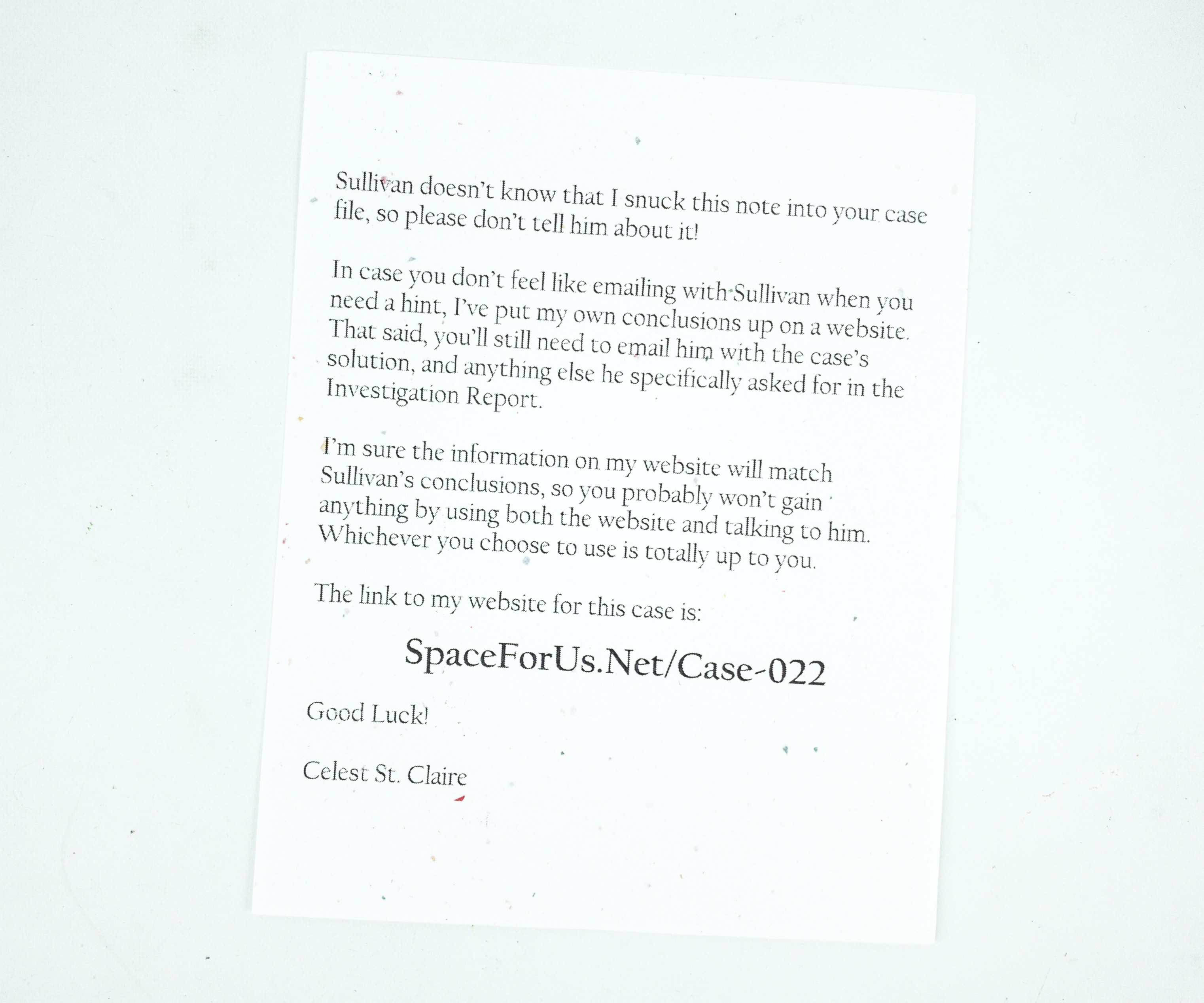 We also got a snuck-out letter from Celest St. Claire, telling us that we can also use her help.
Everything in my box!
The case objective is written in a card, and we will be working on to find the hidden evidence!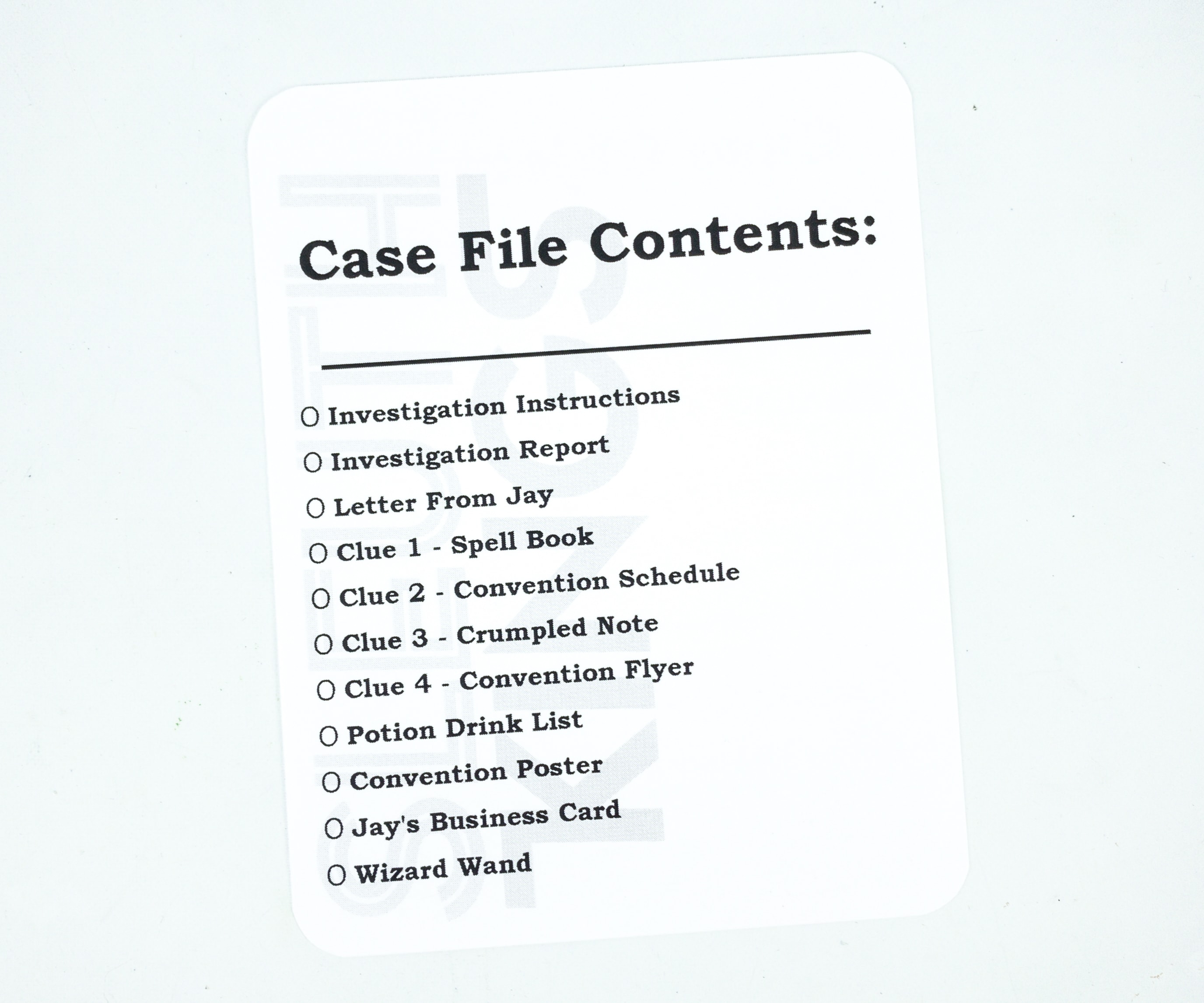 It also lists the contents of the case file: investigation instructions, investigation report, clues, and more.
The investigation instruction sheet names the client, the case you will be working on, and the whole situation.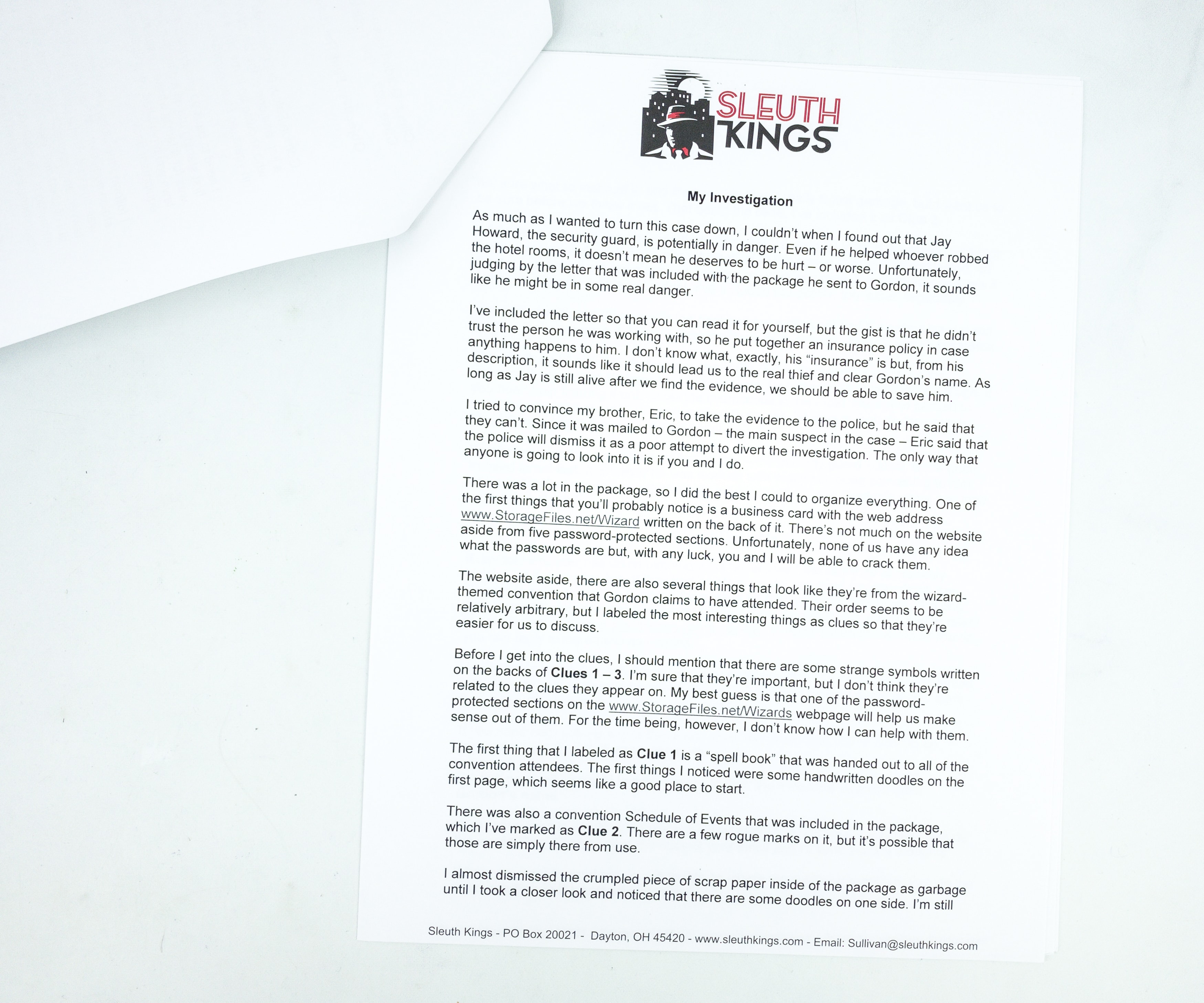 I suggest you read them thoroughly to fully understand the case and also to know where to start the whole investigation.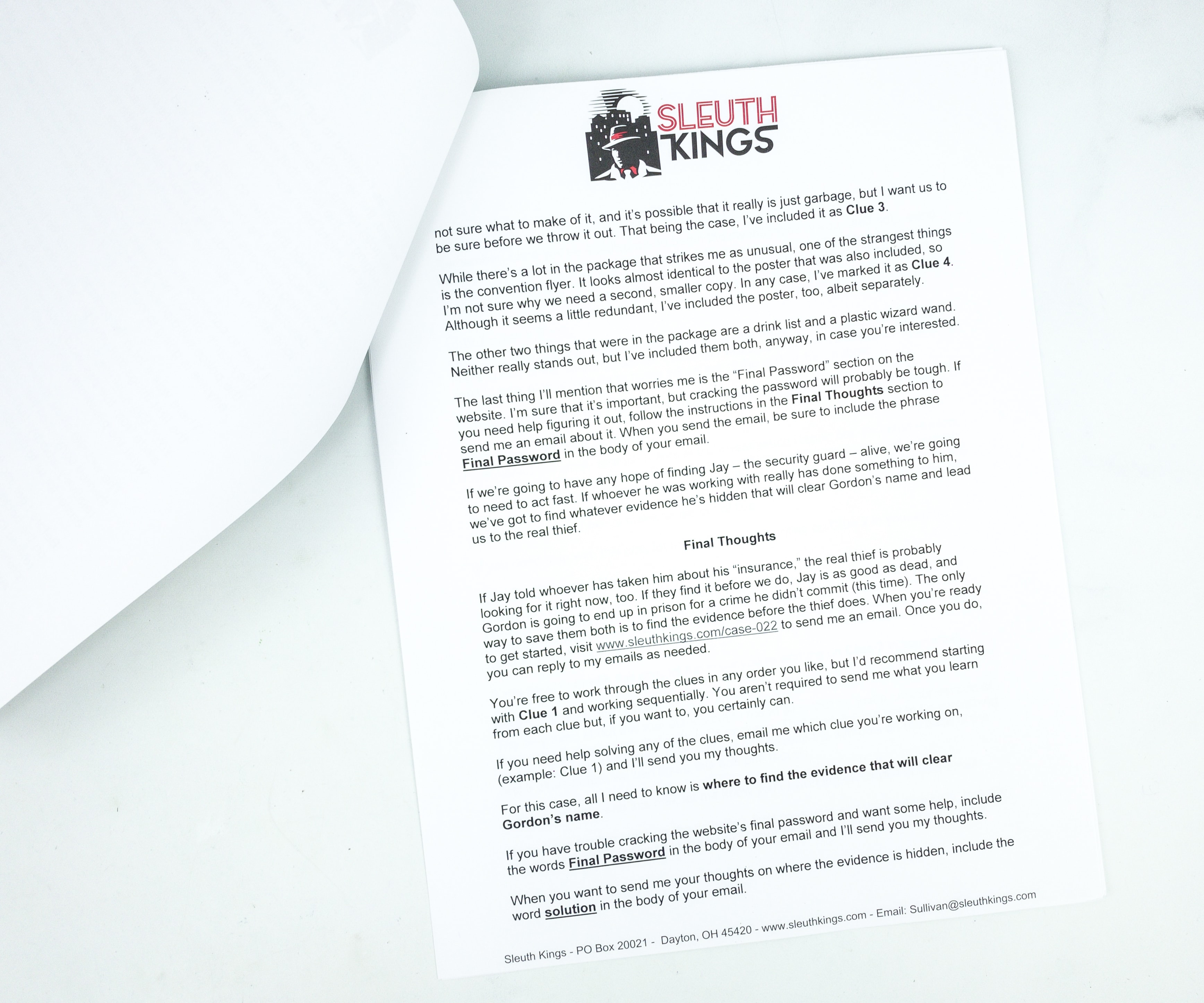 For this case, we just need to find the evidence that will clear Gordon Falco's name.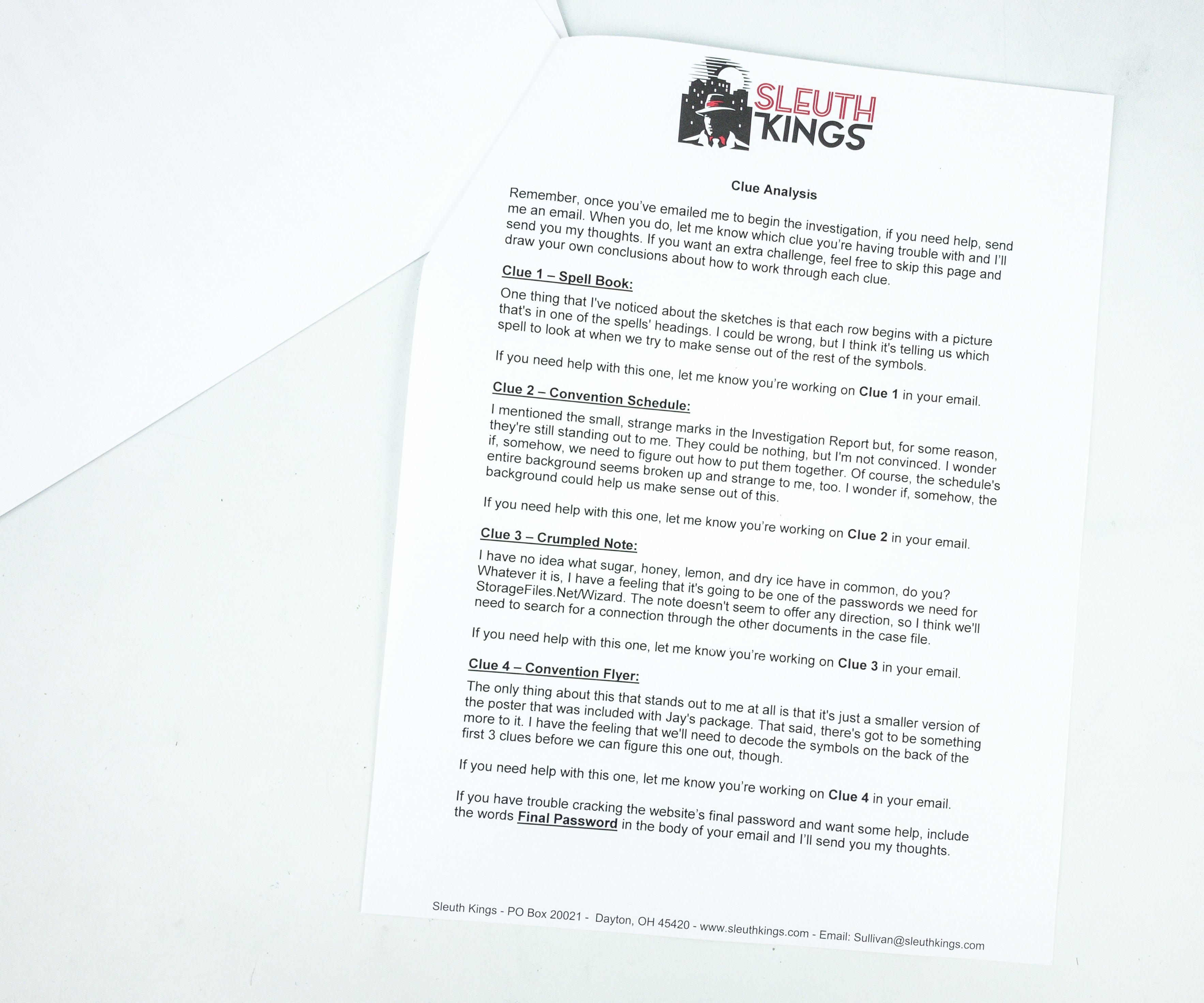 There are also clue analysis, where each clue item's use is being hinted or explained.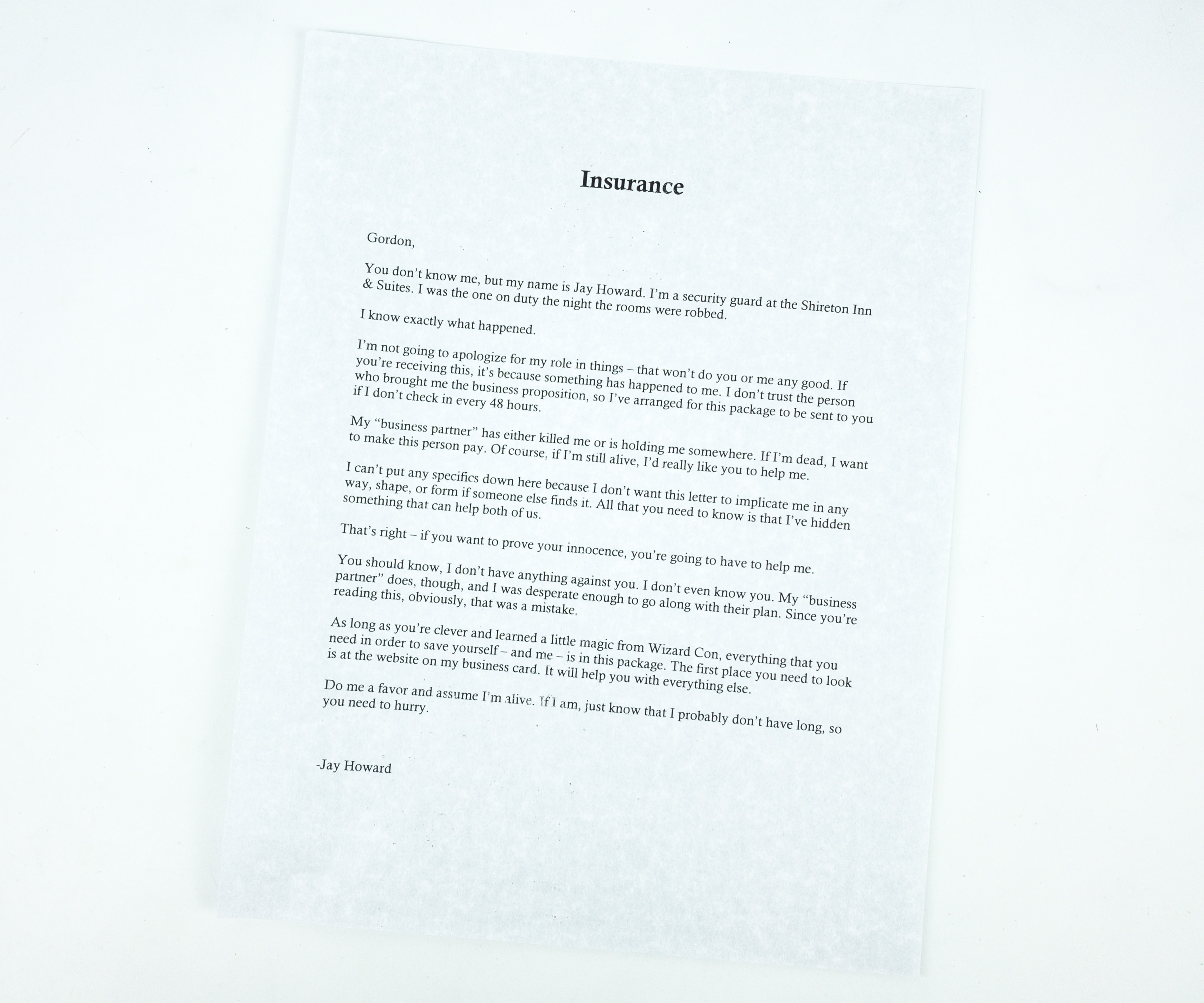 There's also a letter from Jay Howard, a security guard at Shireton Inn & Suites, addressed to Gordon, who knows excatly what happened, but first, he needs to be saved! He's talking about a Wizard Con as well.
After looking at all the materials, I sent Sullivan a letter to finally start the case.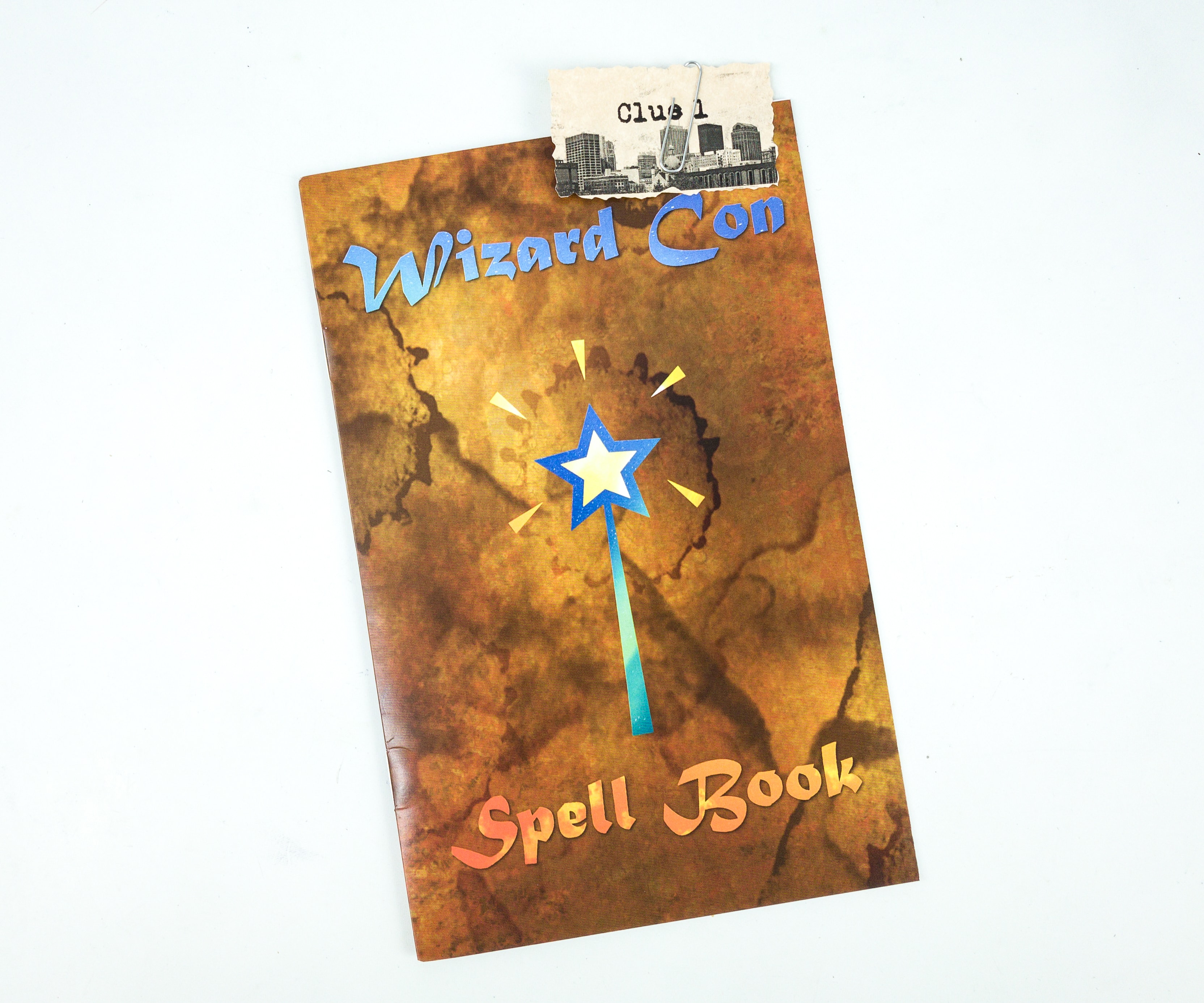 The first clue that we got is a spell book.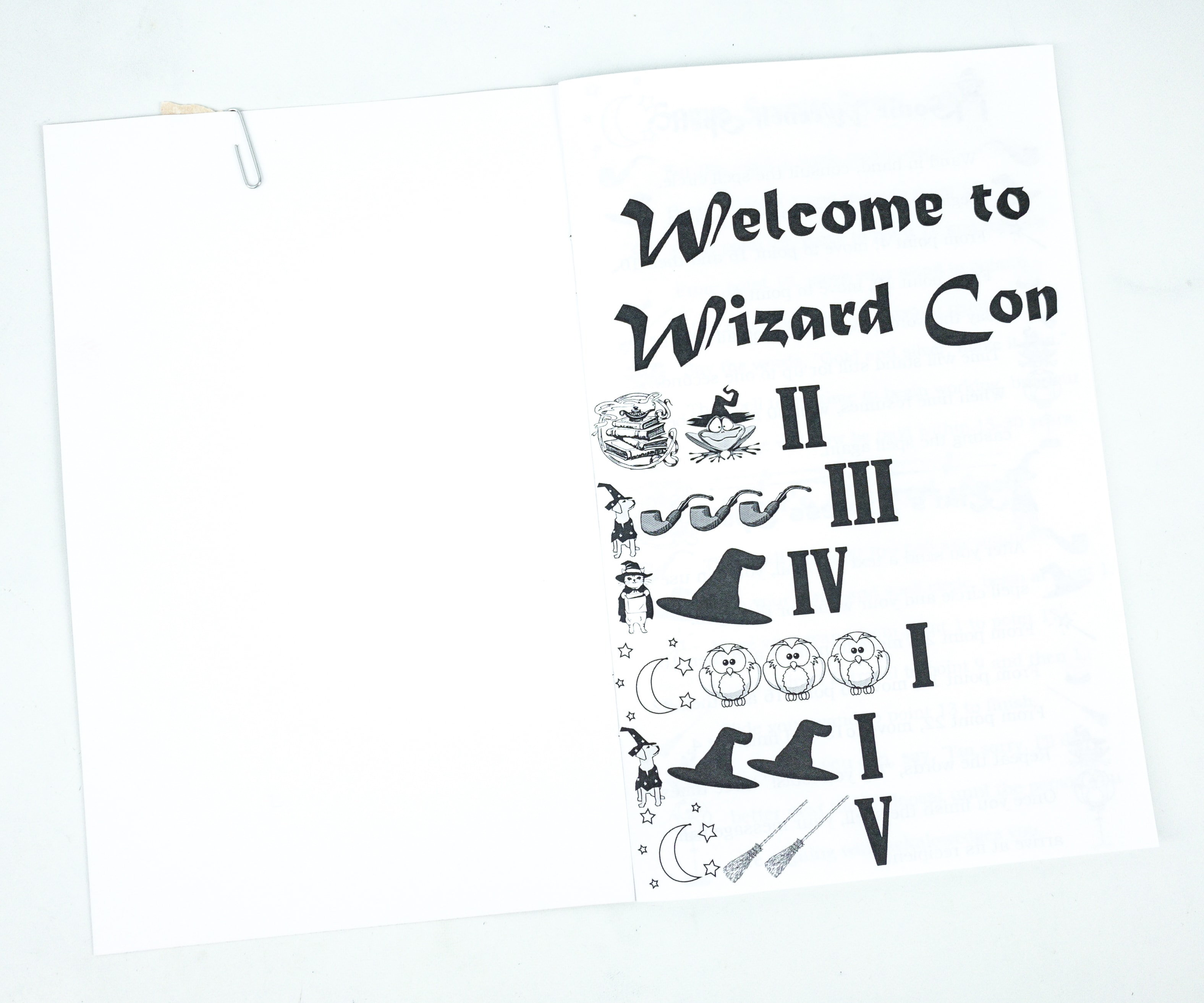 It's a spell book that is related to the Wizard Con that was mentioned in the letter. There are also different symbols on the welcome page.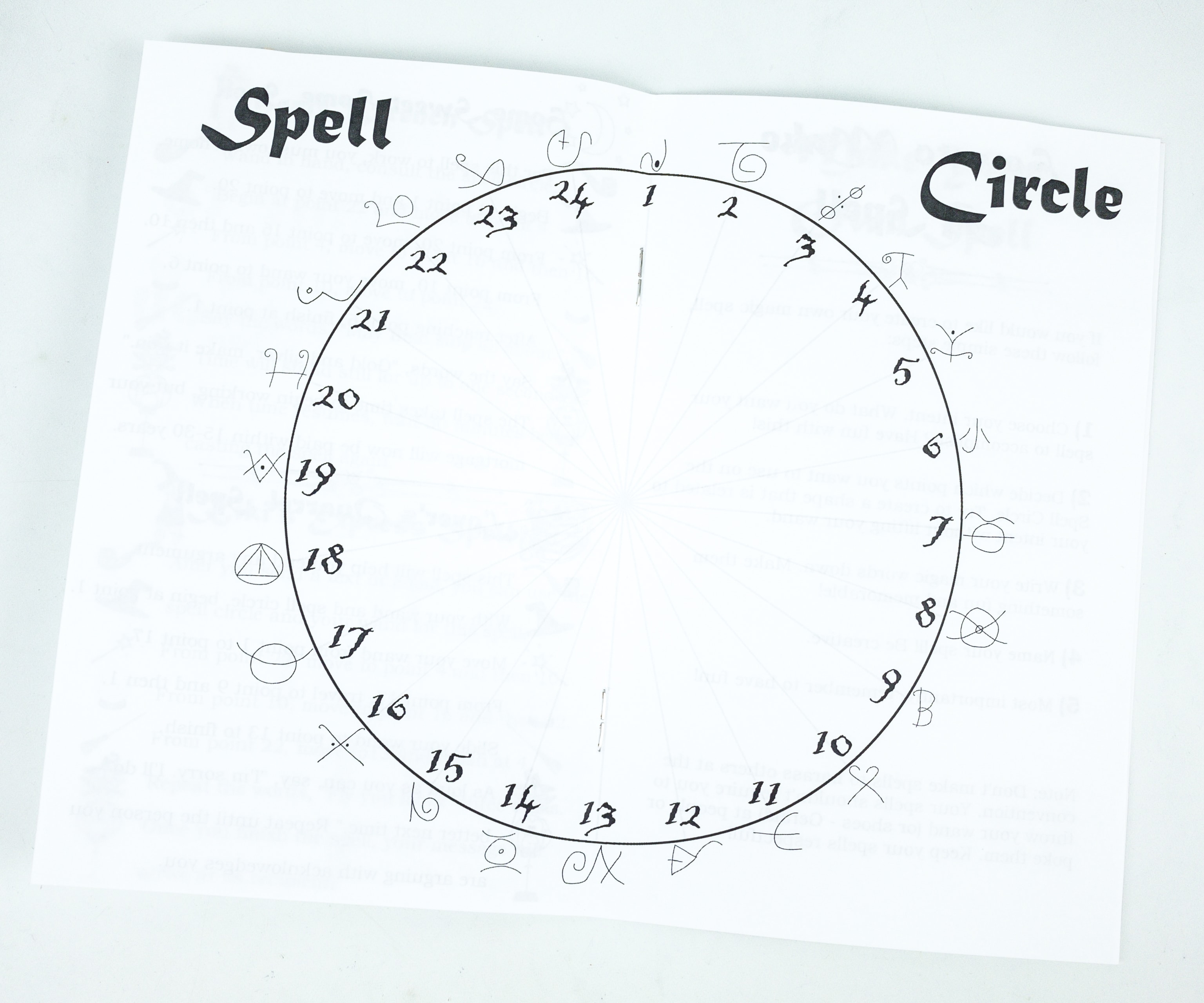 There's a spell circle that contains the numbers 1 to 24 and each number has a corresponding symbol as well.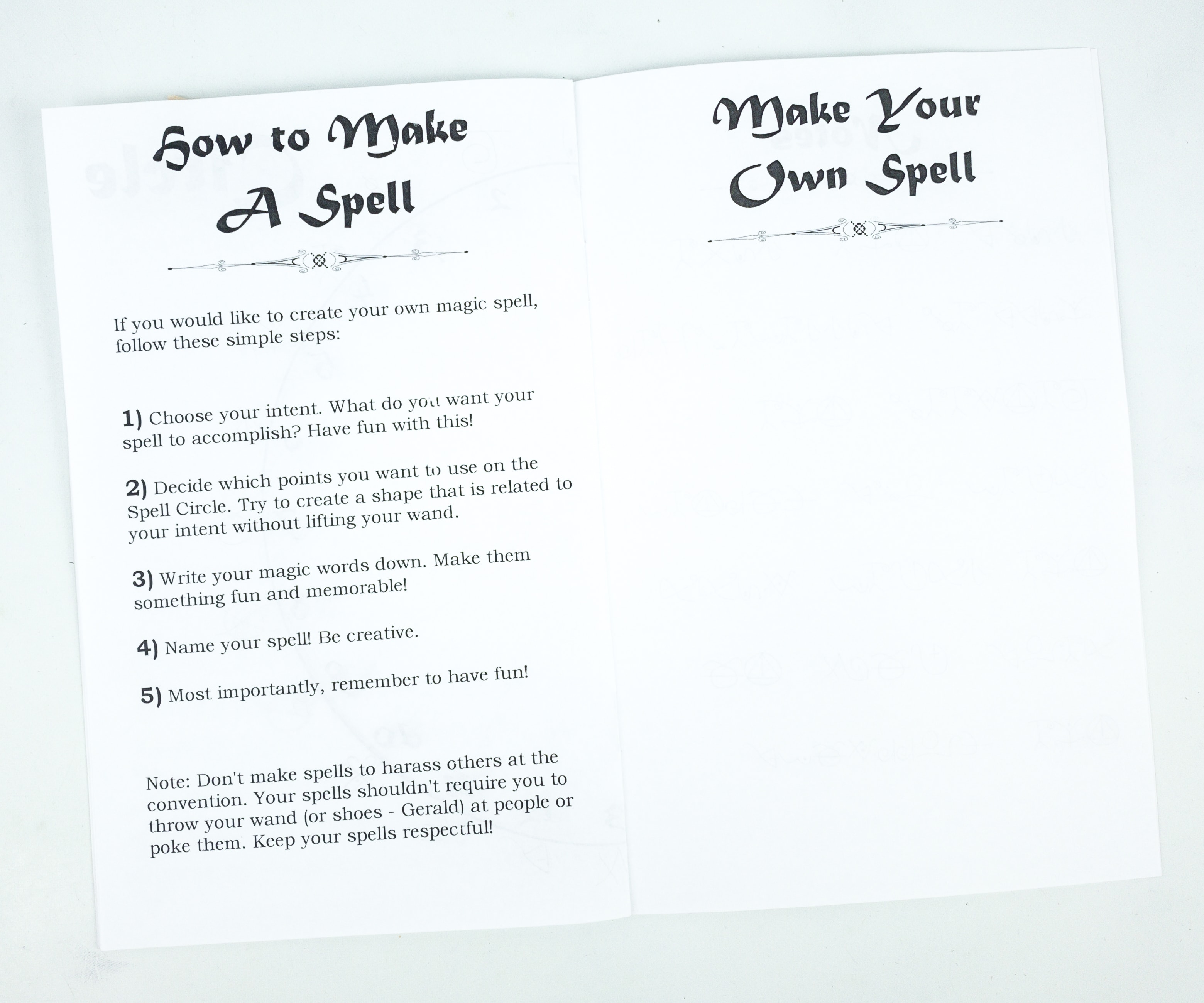 The book also had some instructions on how to make a spell. You can make your own too.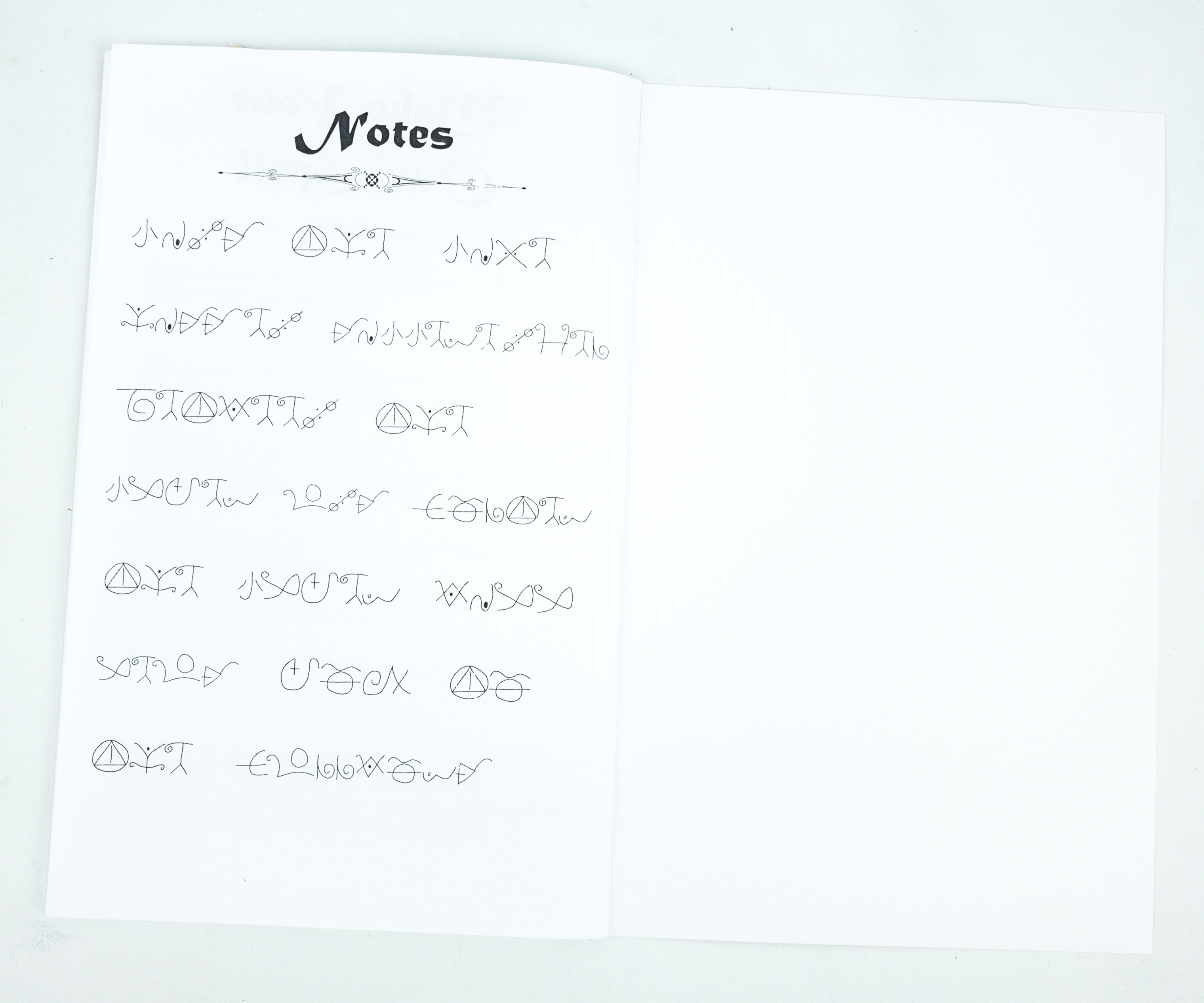 The last page of the book has a note that consists of the symbols, which can be found at the spell circle.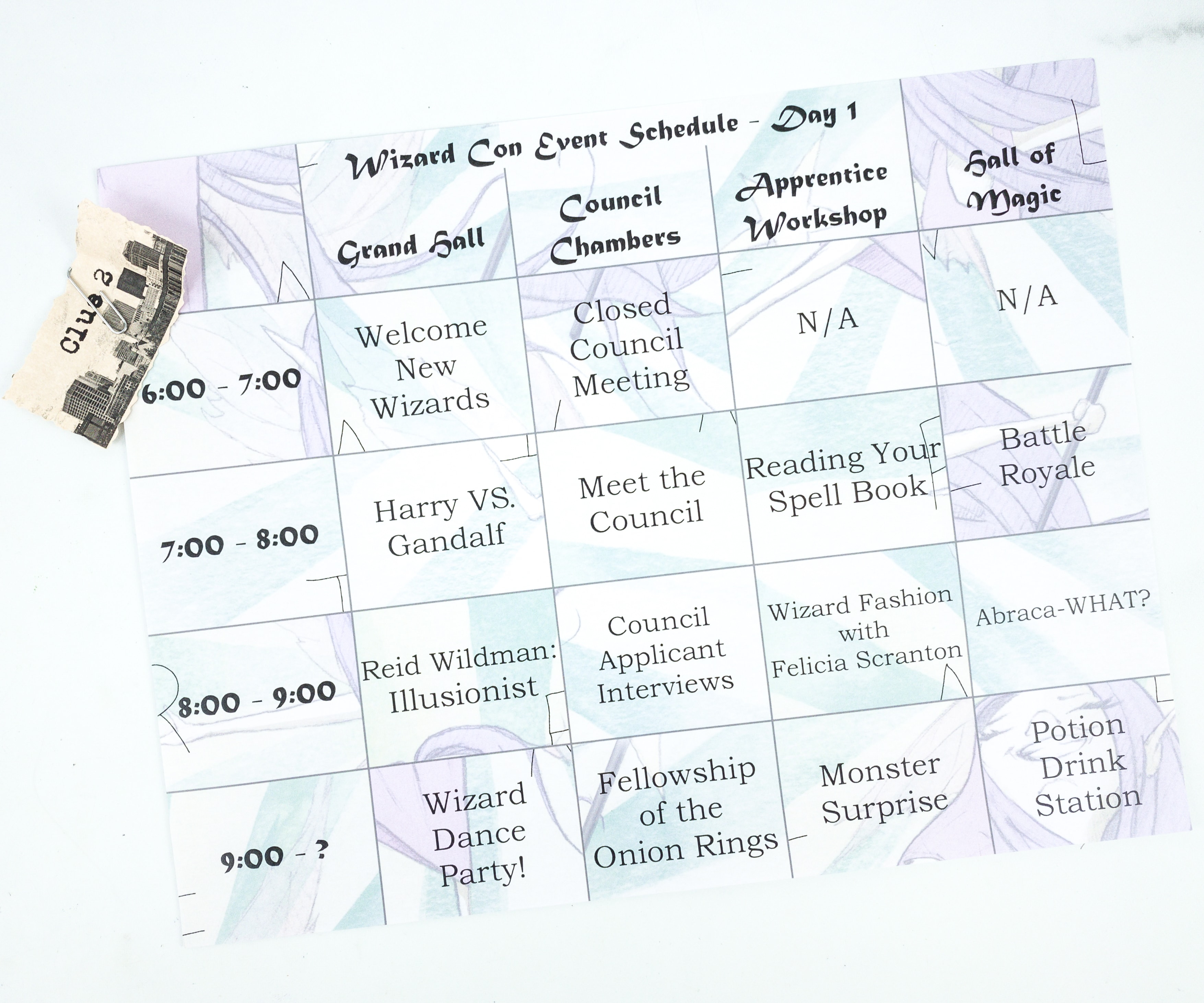 The second clue is the Wizard Con's Day 1 event schedule. We can see that there are slots that do not have any activities on them like the 6:00-7:00 schedule for the Apprentice Workshop, and Hall of Magic.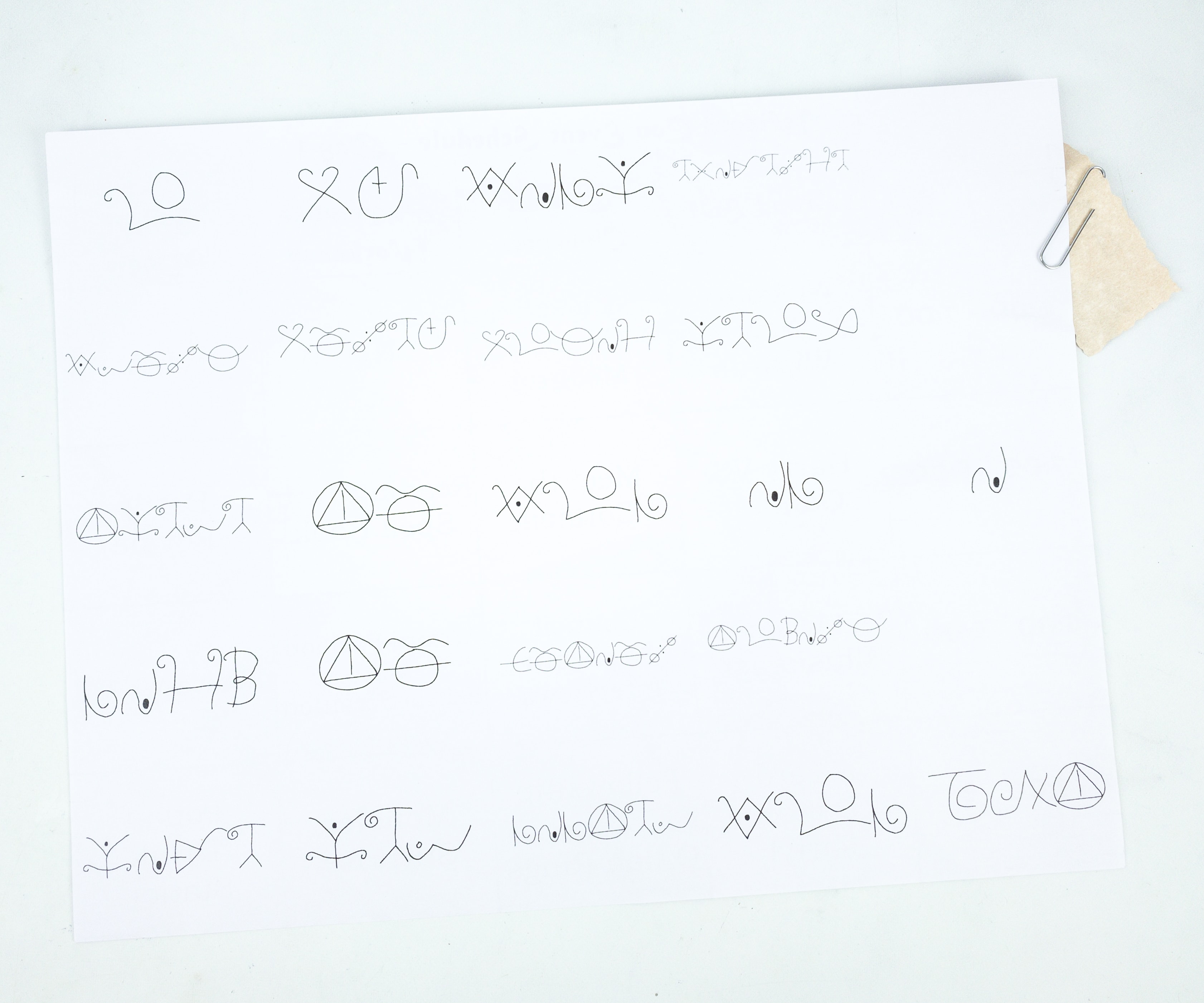 The back of the schedule has some symbols scribbled on it as well.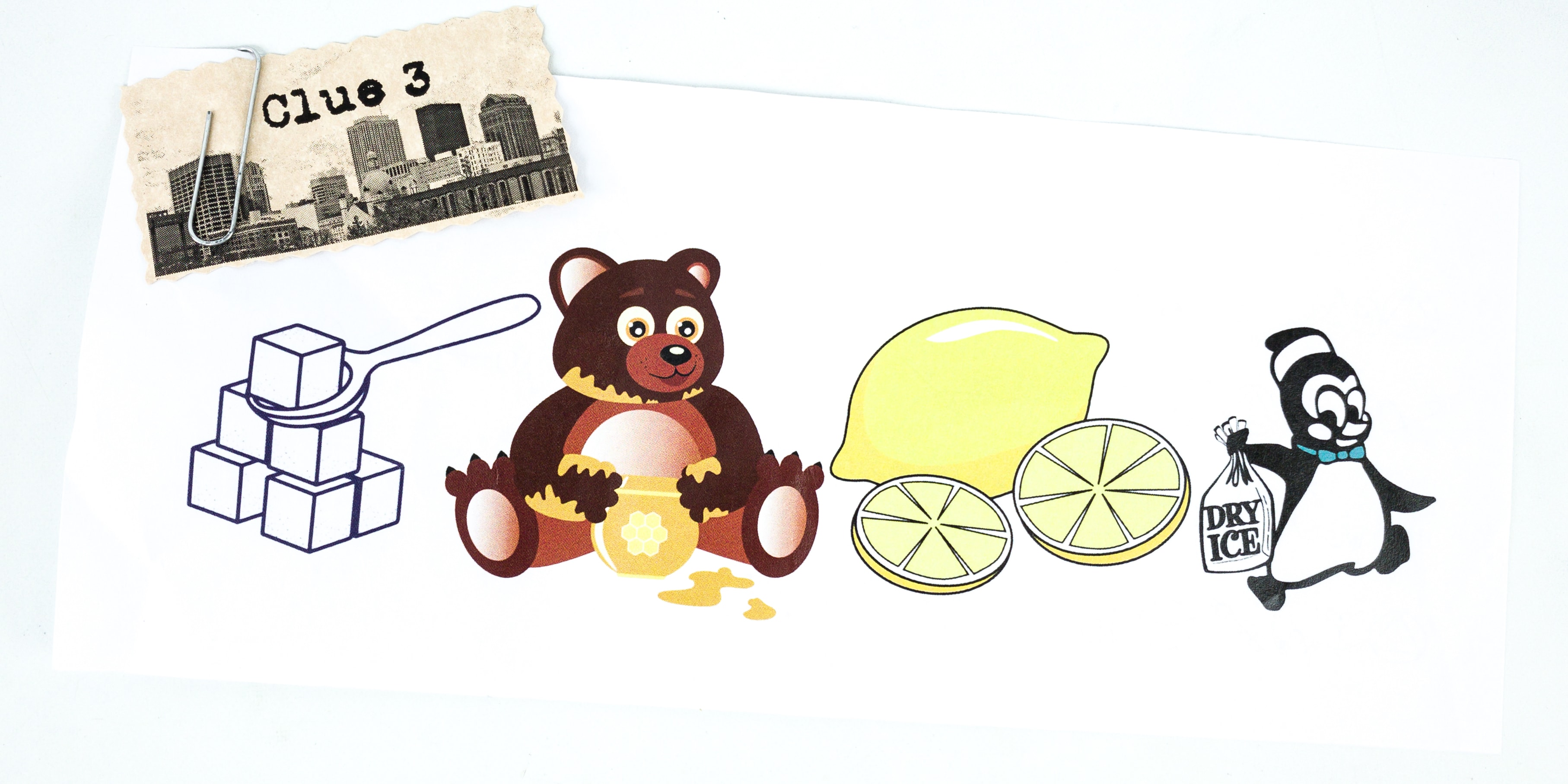 The crumpled note, which is clue no. 3, has some drawings on it, including sugar cubes and a spoon, a bear eating some honey, a whole lemon and some slices, and a penguin holding a bag of dry ice.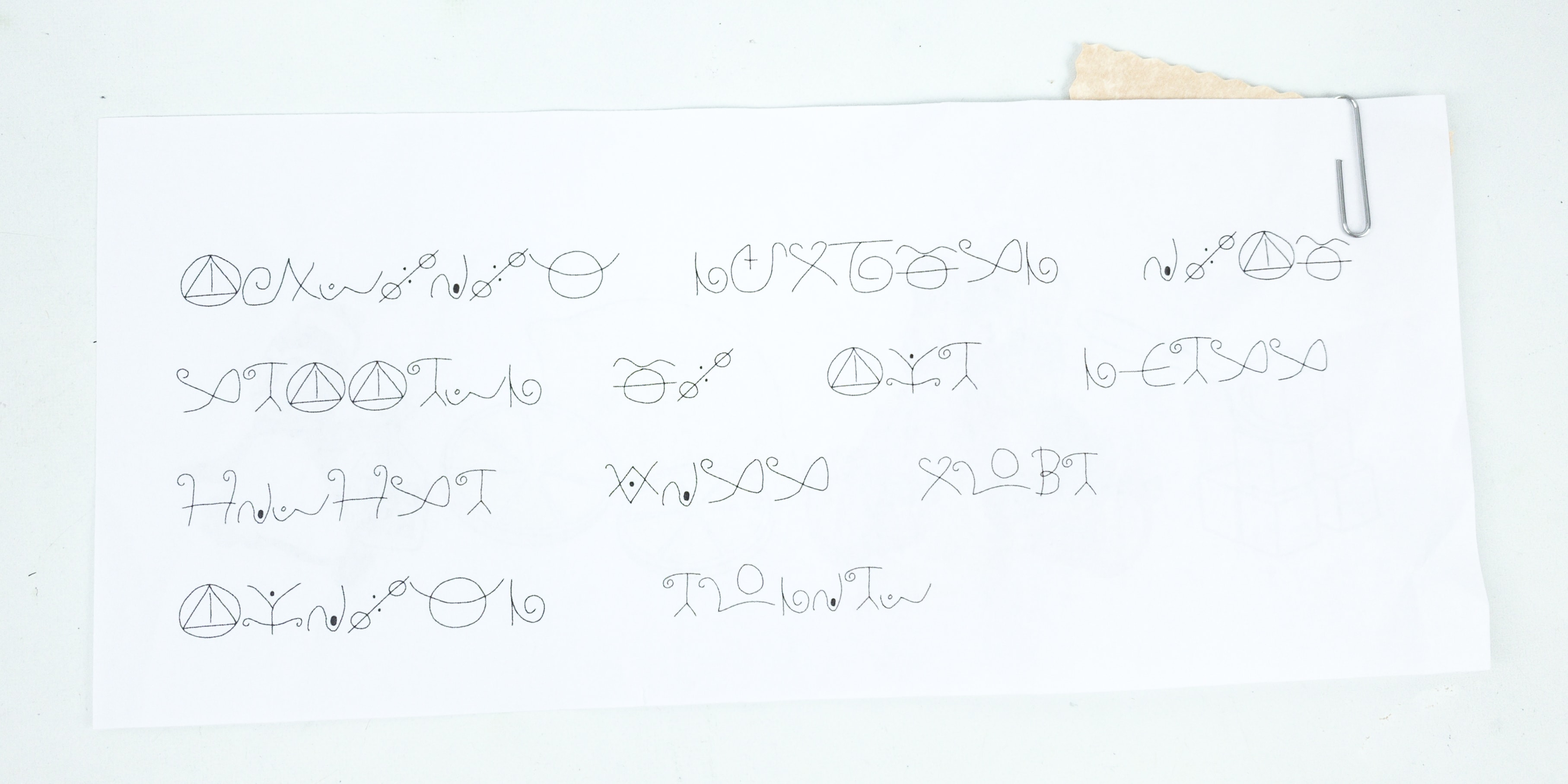 Again, the back of the paper has some symbols from the spell circle.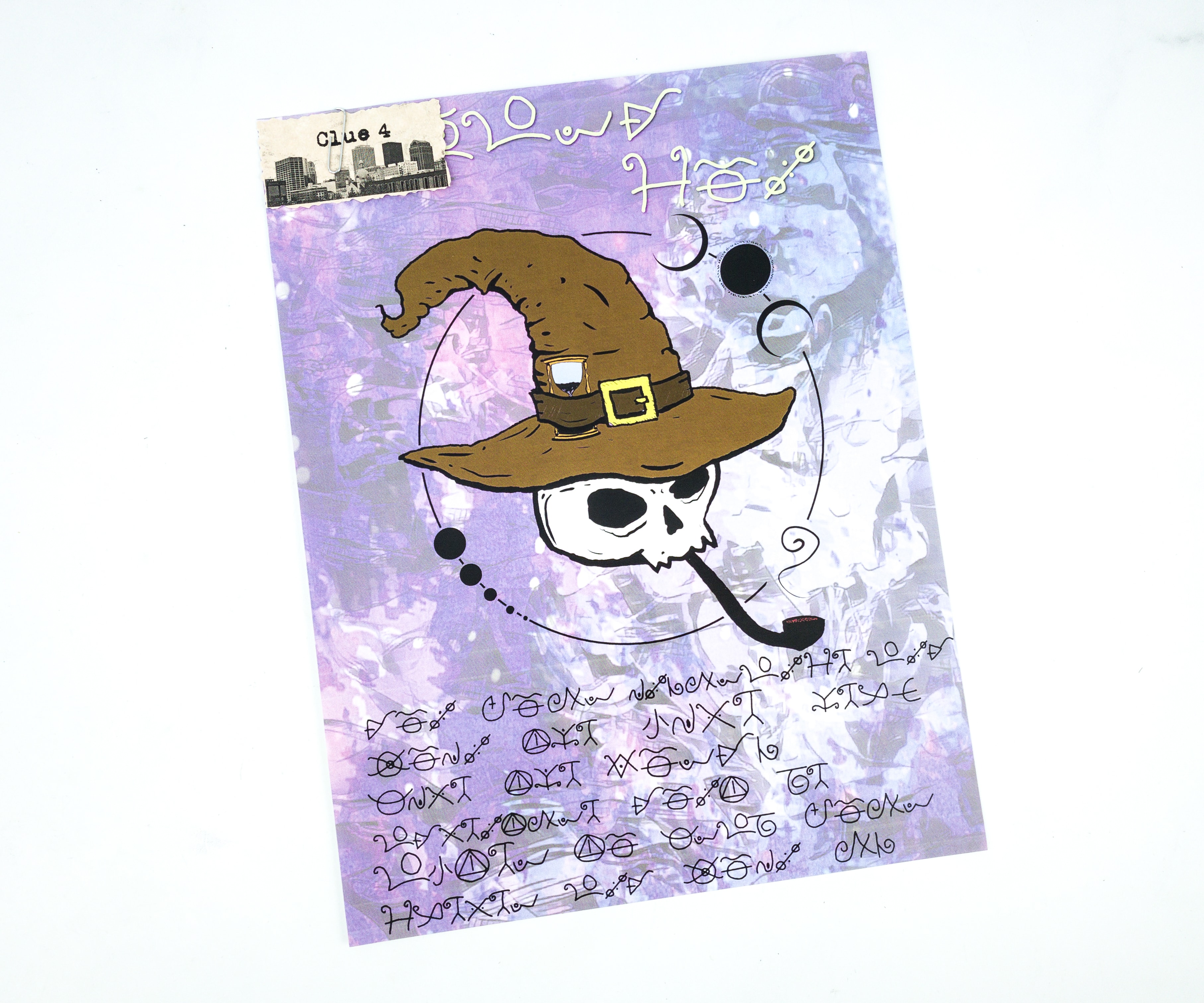 Like most of the clues, our fourth clue, which is the convention flyer, has the same spell circle symbols on it too.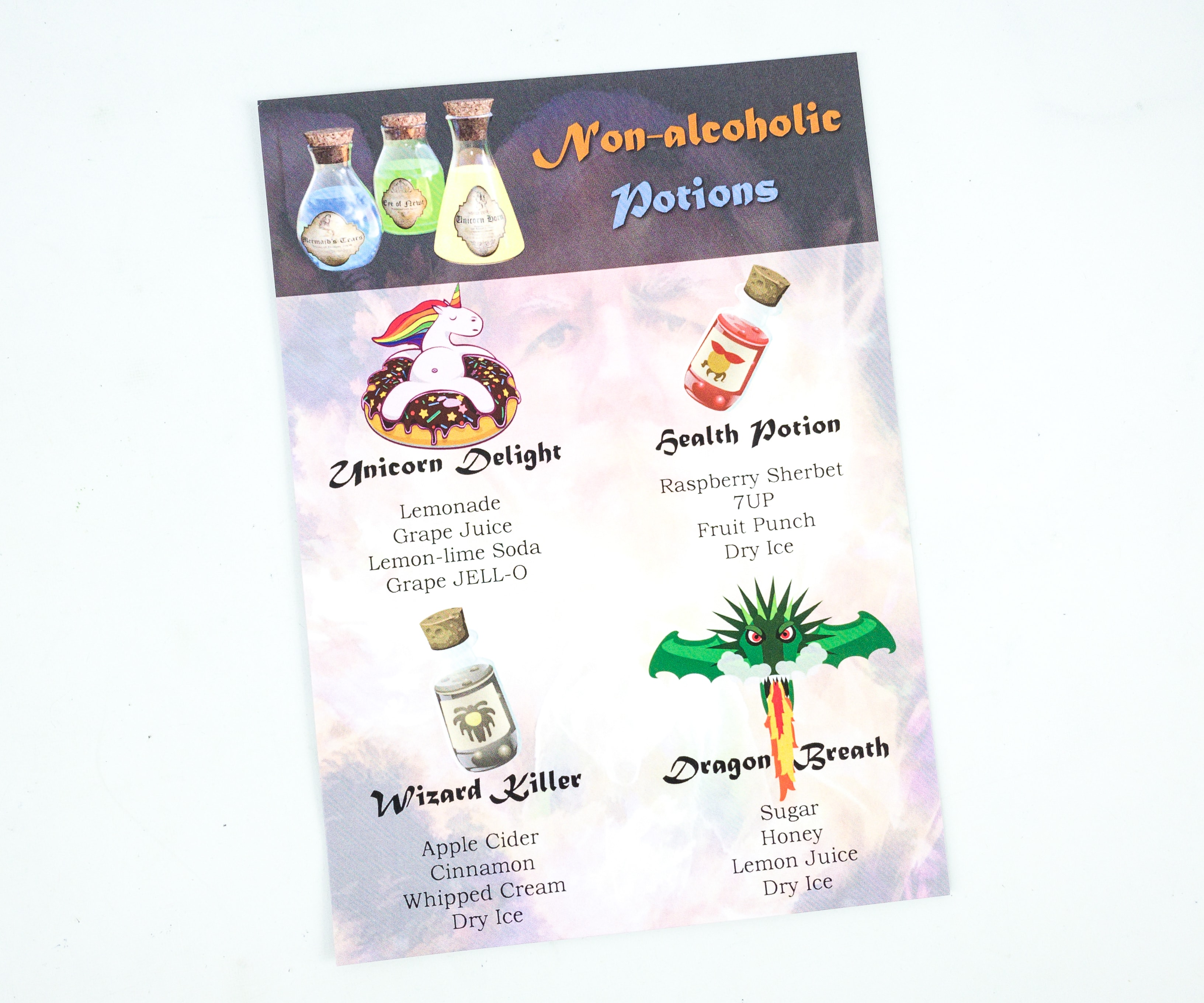 I also got a Potion Drink List, and this lists all the non-alcoholic drinks like Unicorn Delight, Health Potion, Wizard Killer, and Dragon Breath. Looking at the ingredients, I think the crumpled paper has something to do with a potion drink!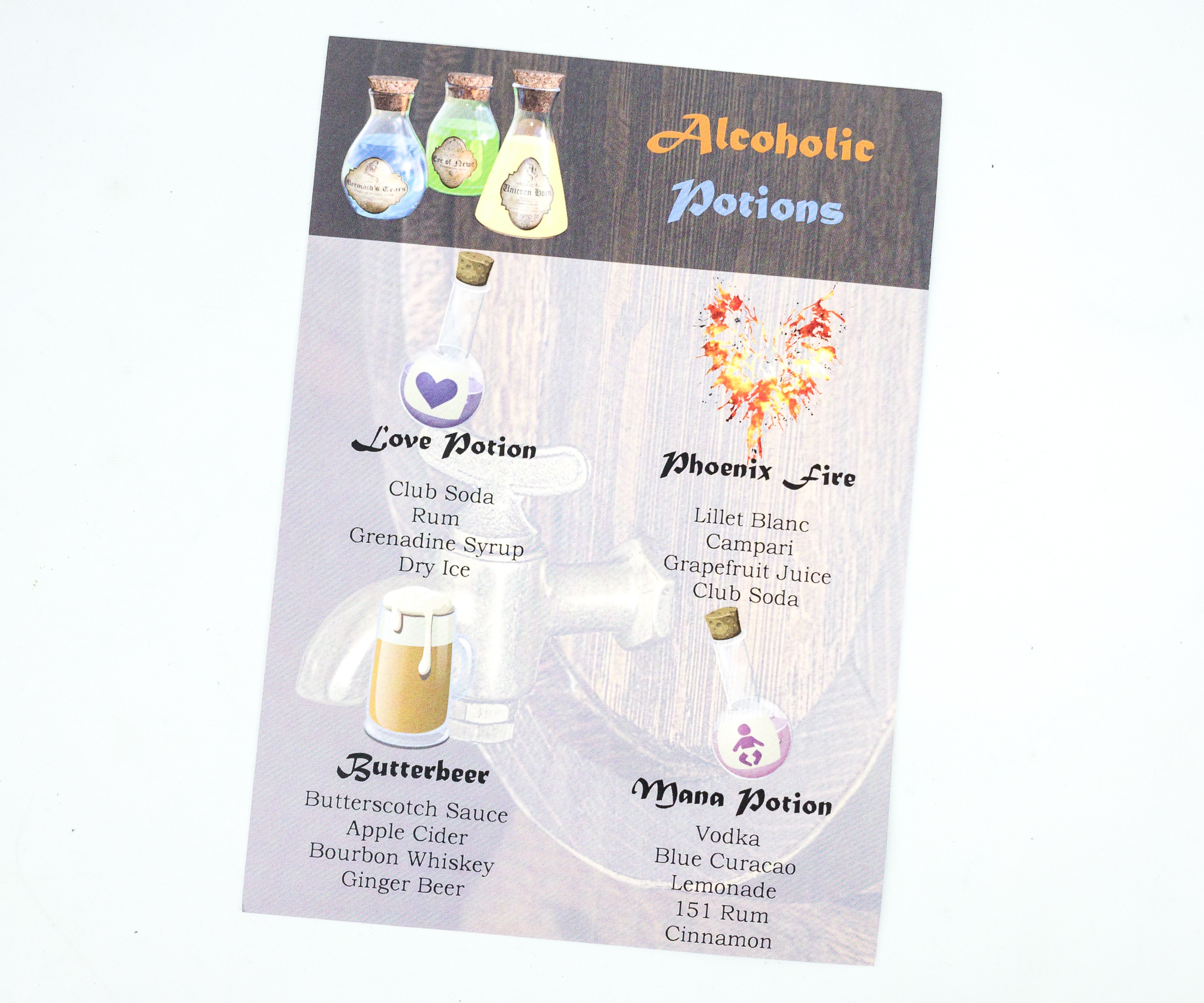 The flip side lists all the alcoholic potion drinks such as Love Potion, Phoenix Fire, Butterbeer and Mana Potion.
We also got a convention poster that looks exactly like the fourth clue.
Next up is Jay's business card. It indicates where he works, his position, and the location in Ohio.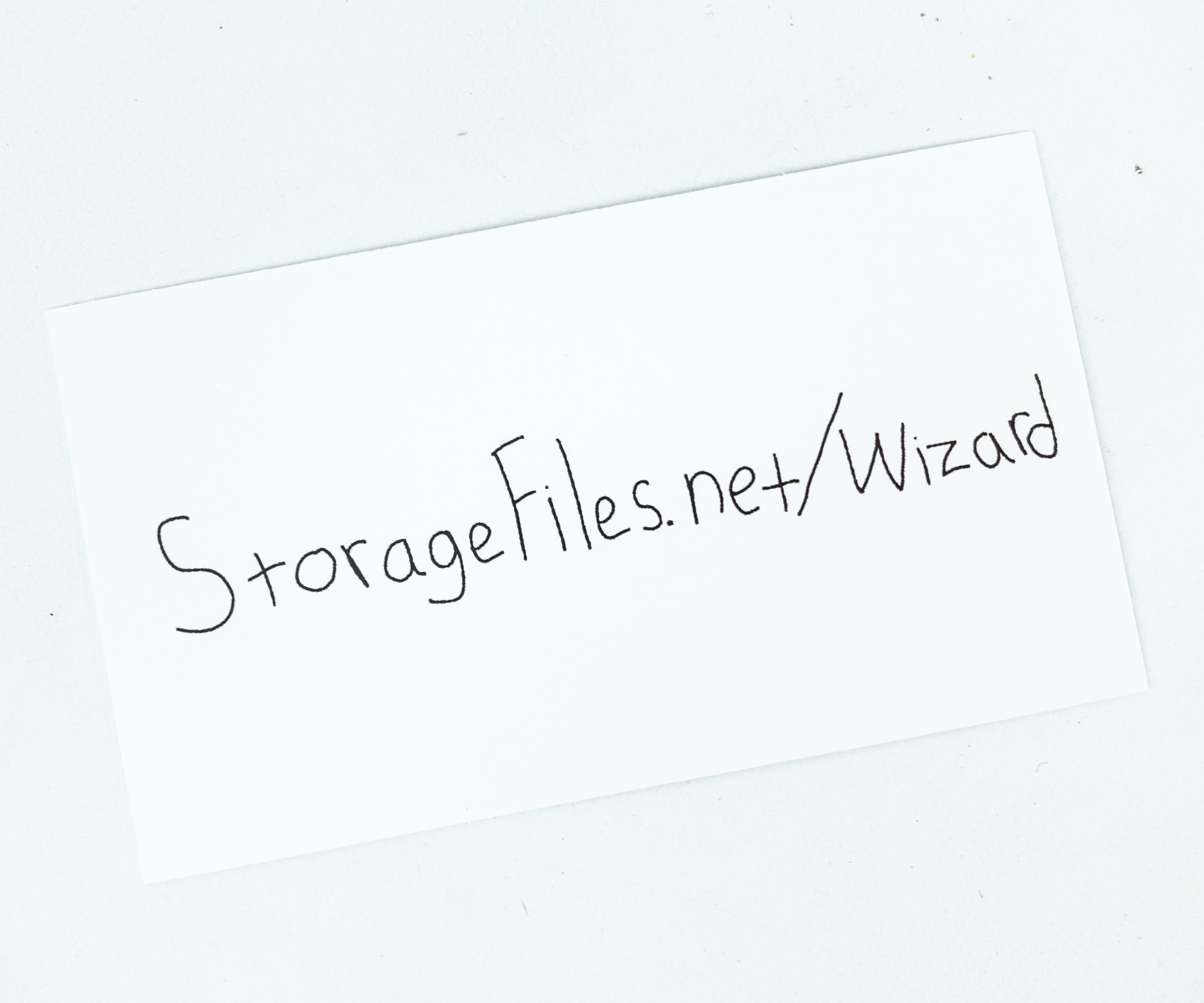 There's also a piece of paper that provided a link.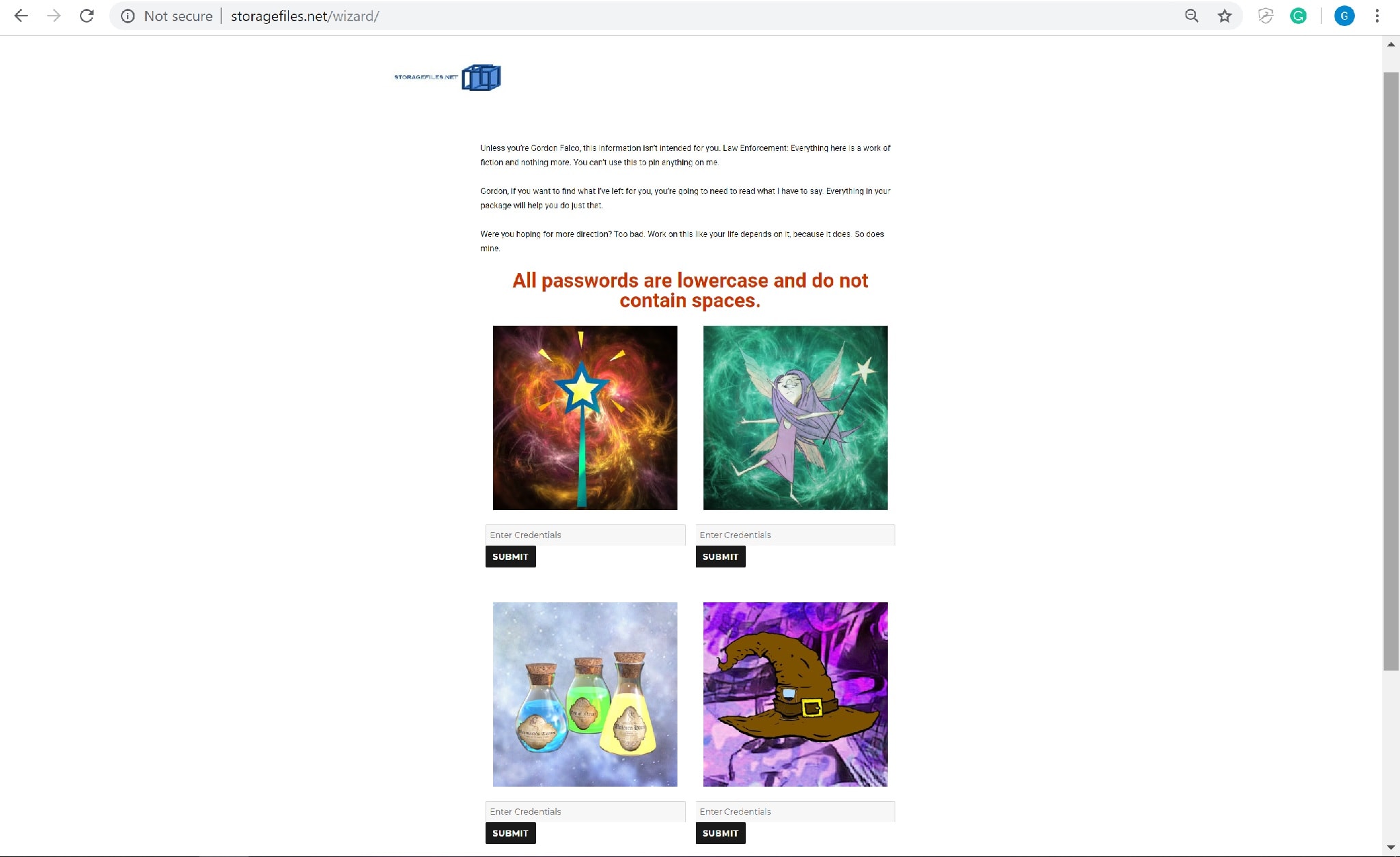 This is the page that was revealed when I visited the link mentioned above. I think all the items in the package has something to do with these photos that each requires a password/credential.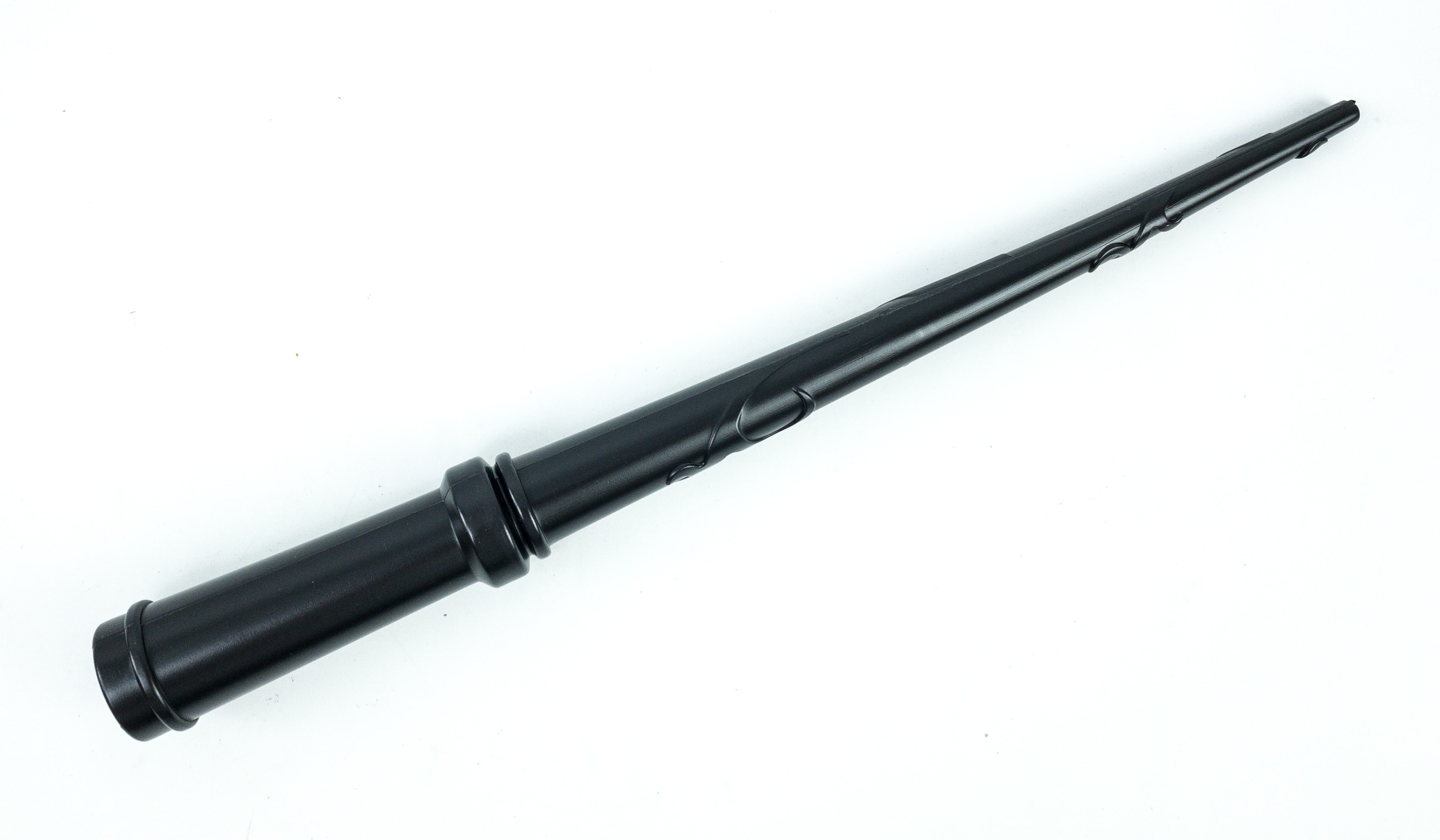 Another item is a Magic Wand, and I wonder how this item will help me solve this case. Do I need a spell to be able to solve this case?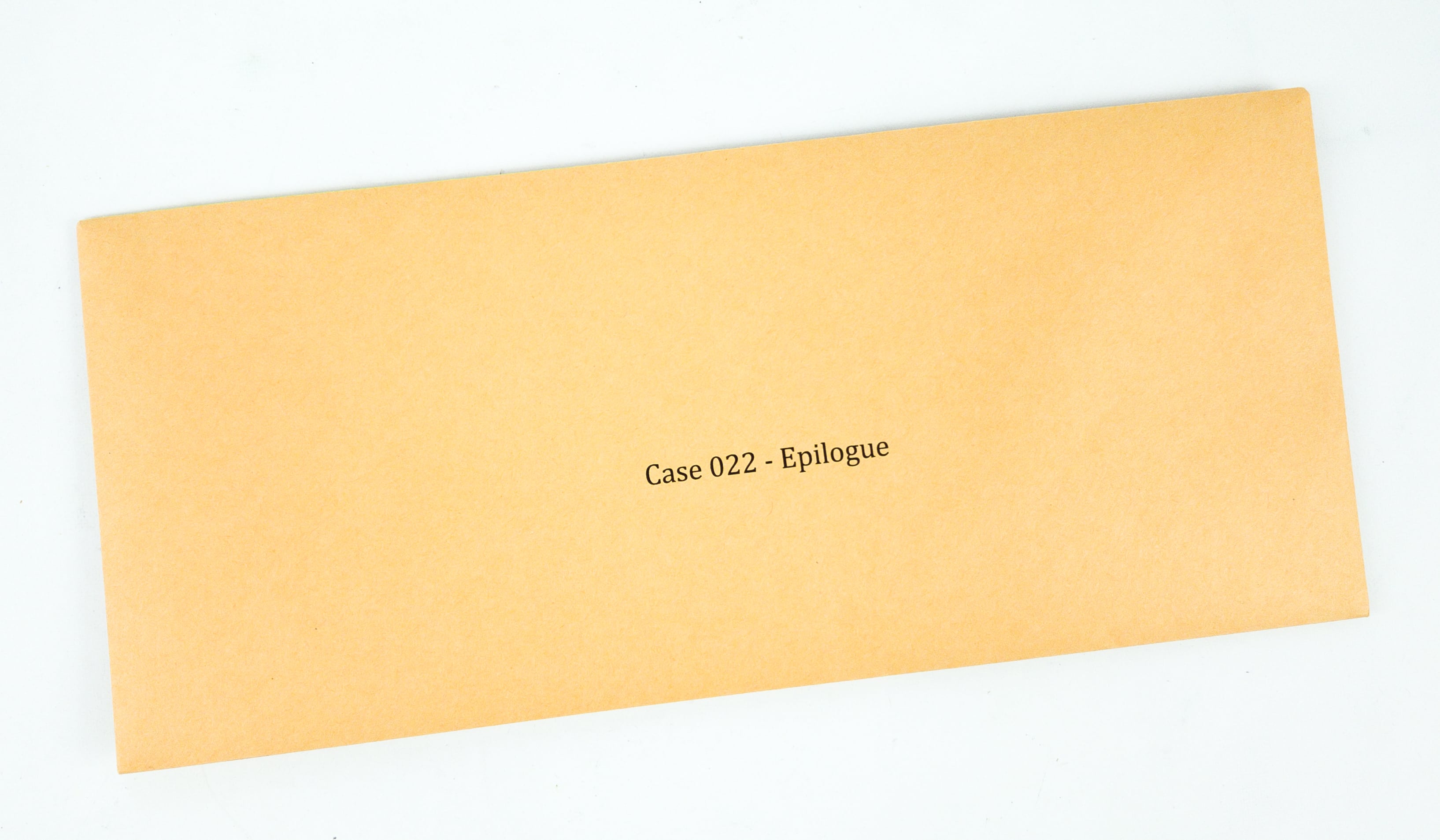 The Epilogue is in a separate envelope, and you should only open it once you're done!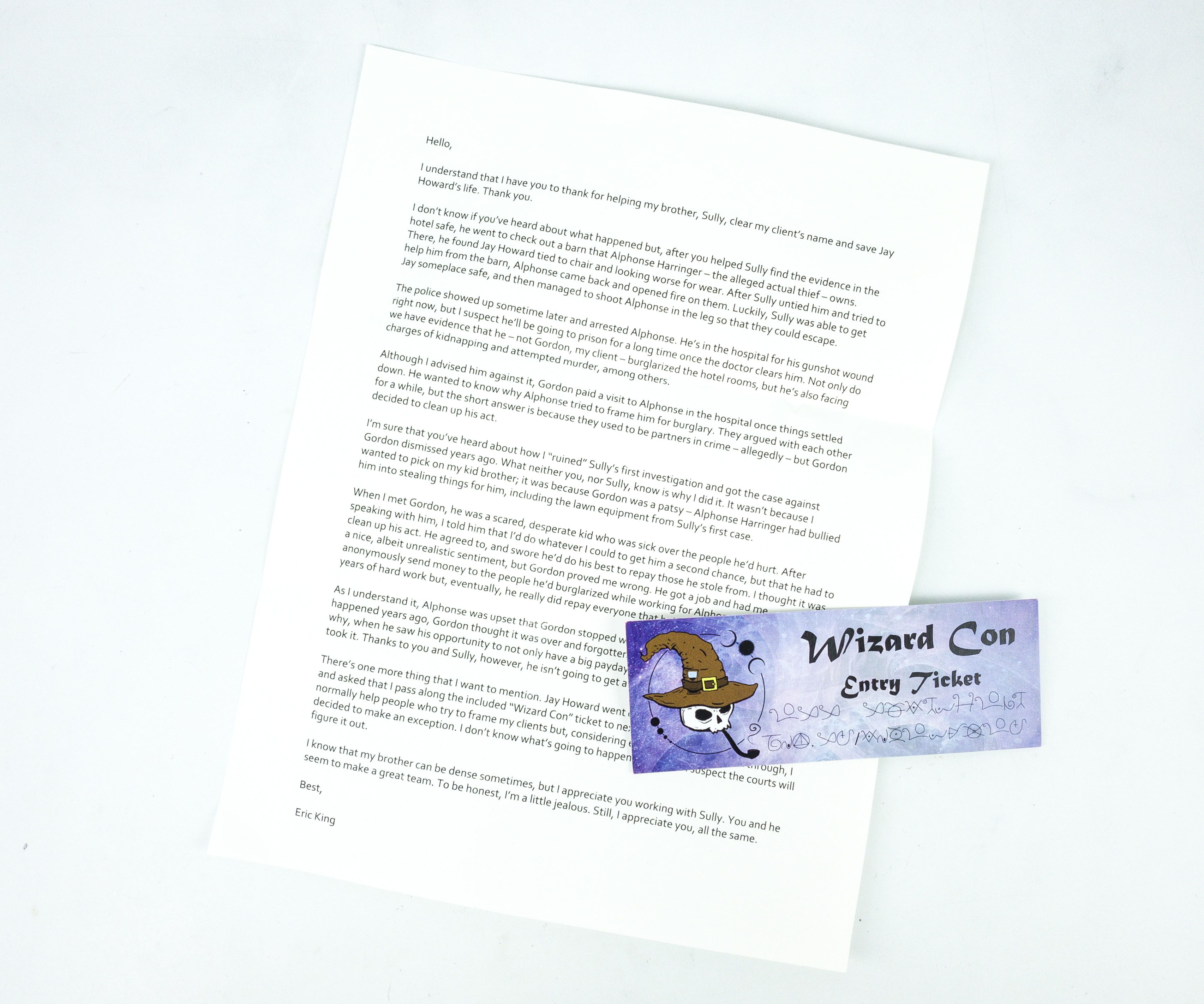 It's a letter of appreciation from Eric King, Sullivan's brother, for helping to clear the name of his client and have the real culprit arrested. They also included a Wizard Con Entry Ticket.
It's another great box from Sleuth Kings and this one even involved magic! I really like the inclusion of the magic wand and it felt like we're not investigating and solving the case, but we're wizards instead. Also, this one seems a little easier as compared to previous cases, we didn't really need to email Sullivan every time for hints, as we can actually figure them out ourselves. Still, it's a fun box, and I love working with my family in solving these mysteries, they're really engaging, and actually builds a strong bond among groups of people!
What do you think of the Sleuth Kings box?