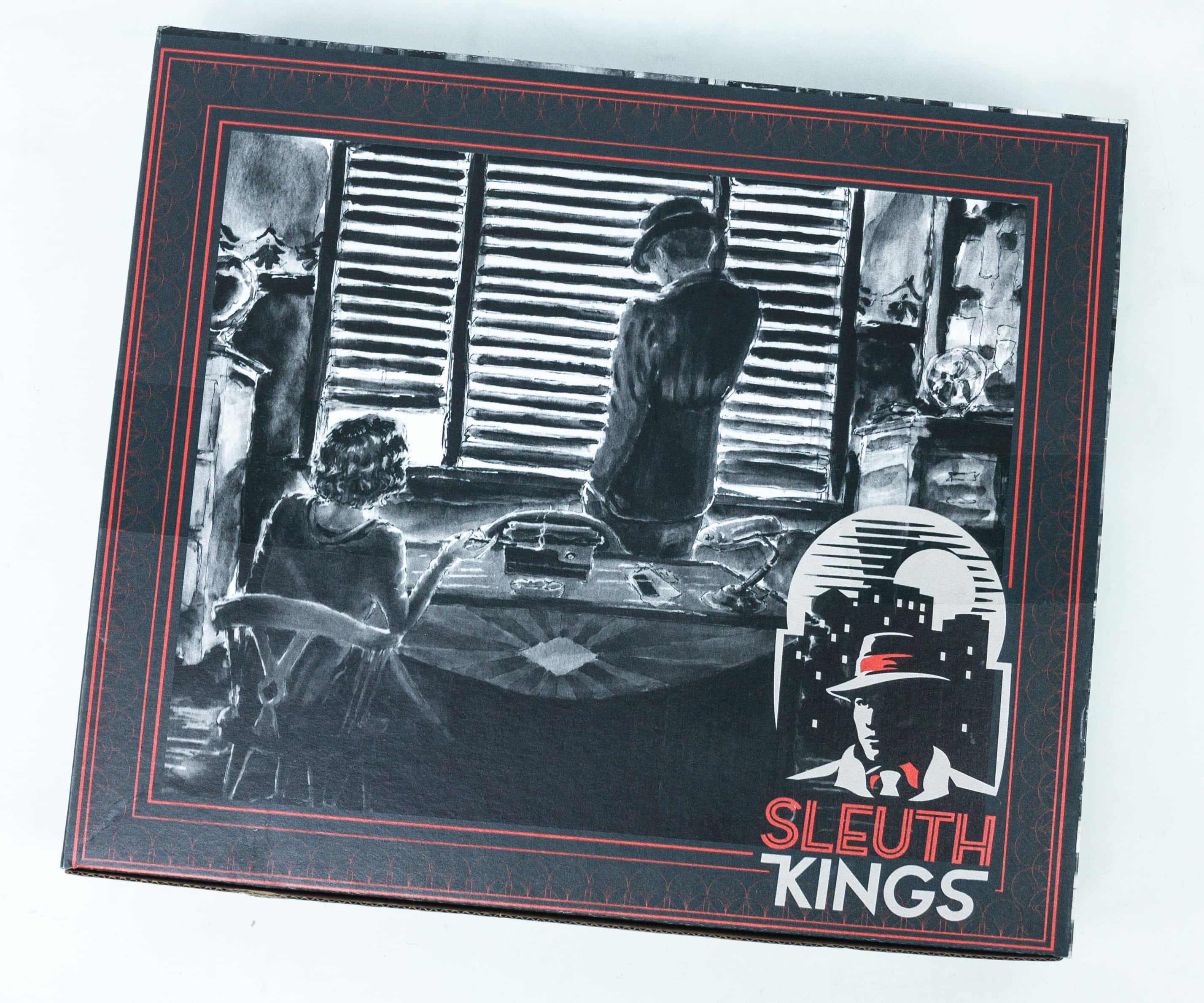 Sleuth Kings is an interactive monthly mystery box. Every month, a physical case file arrives full of evidence, puzzles, ciphers, and more. Plans start at $29.95 per month and they also have 3-month and 6-months prepay options. You will work hand-in-hand with Sullivan King, the lead detective, via email as you solve the case.
Each month's case is a new, stand-alone mystery that takes approximately 2-3 hours to complete. Each case includes an epilogue -a  follow-up letter from the client as well as a small gift. For every 4 cases you solve, you'll be rewarded with a FREE bonus case that revolves around the hunt for Sullivan's father.
DEALS:
Get $8 off first purchase Use coupon code HELLOSK .
Get 10% off of your order! Use coupon code HELLO10.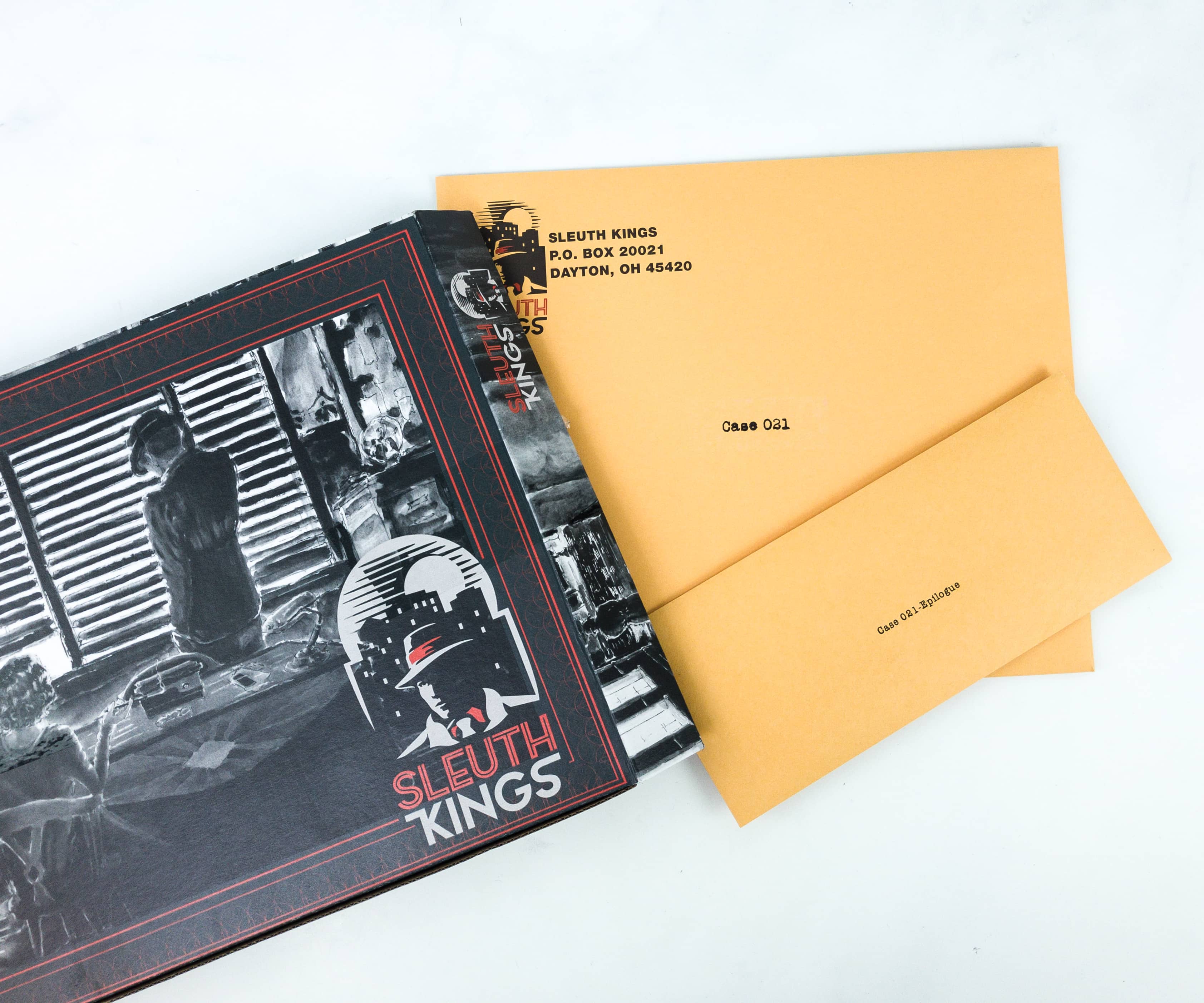 This the review of Mystery Box Case 021 – A Book A Day.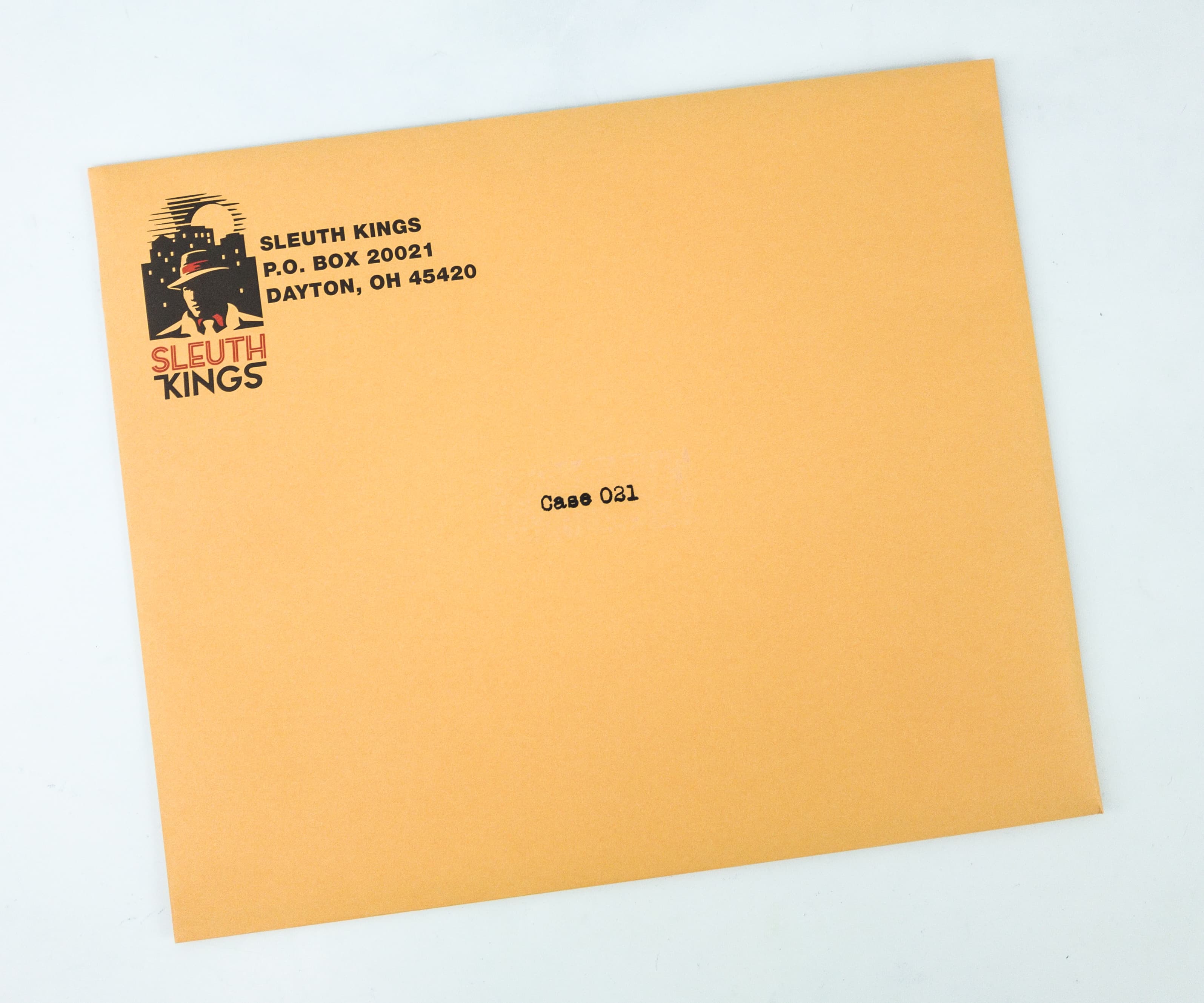 The mystery comes in an envelope. The only things written on it are the Sleuth Kings P.O. box address and the case that you will be working on.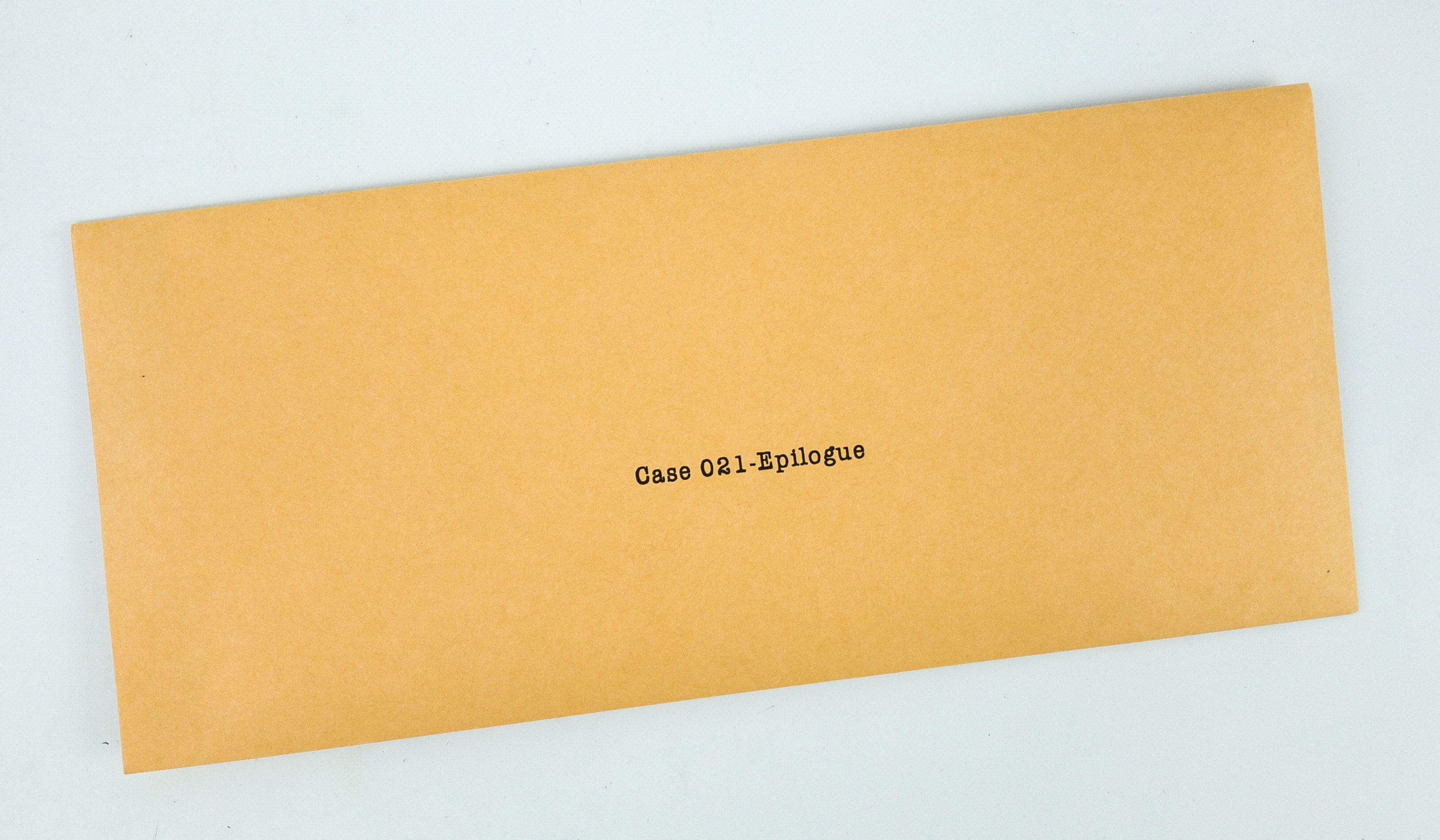 The epilogue is included and separated in another envelope.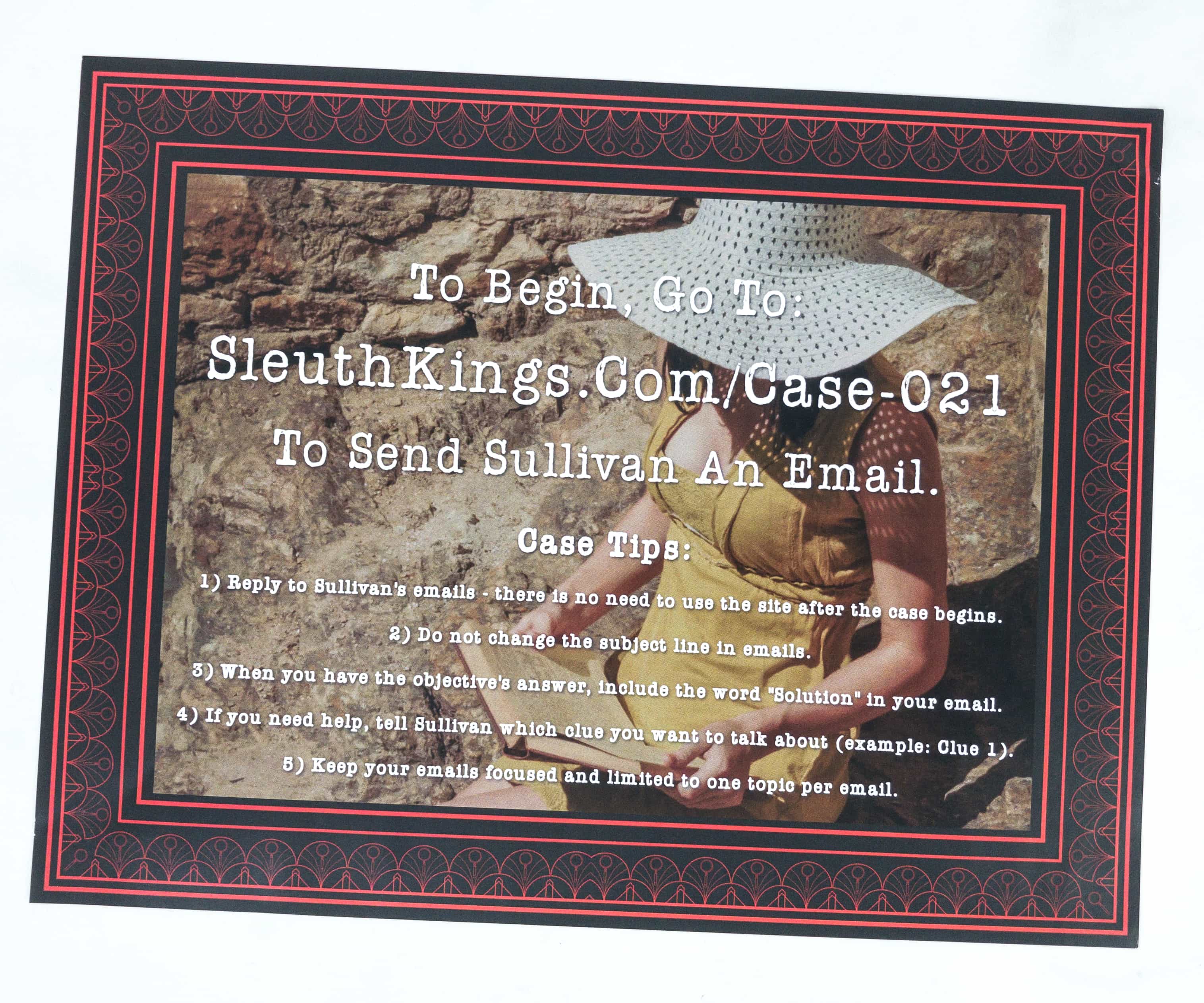 To begin with your adventure, you need to login to their website and send Sullivan an email.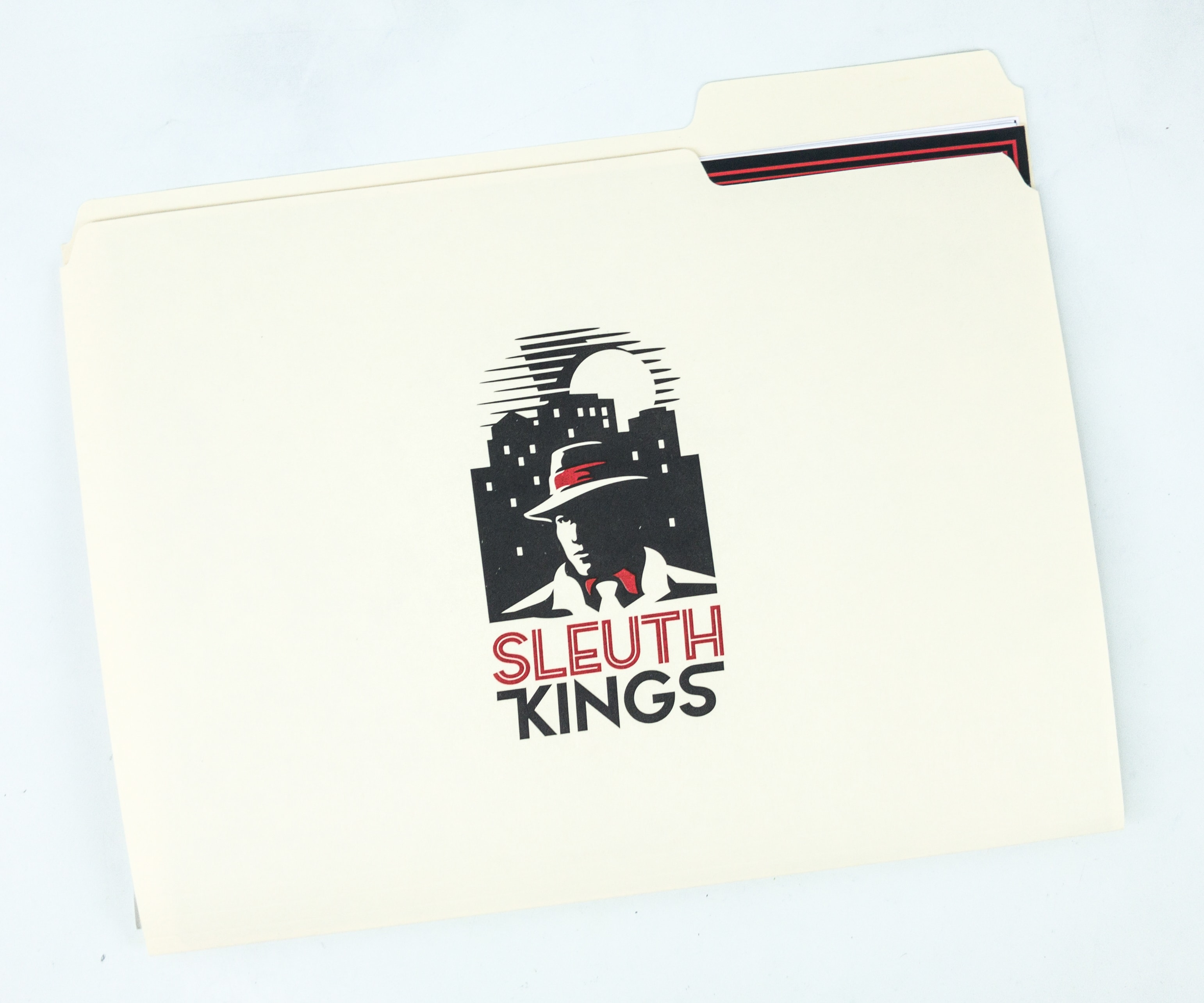 The files are neatly arranged in a white folder, with Sleuth Kings branding in front. All the files are organized inside the folder, they are even separated by paper clips.
Everything in my box!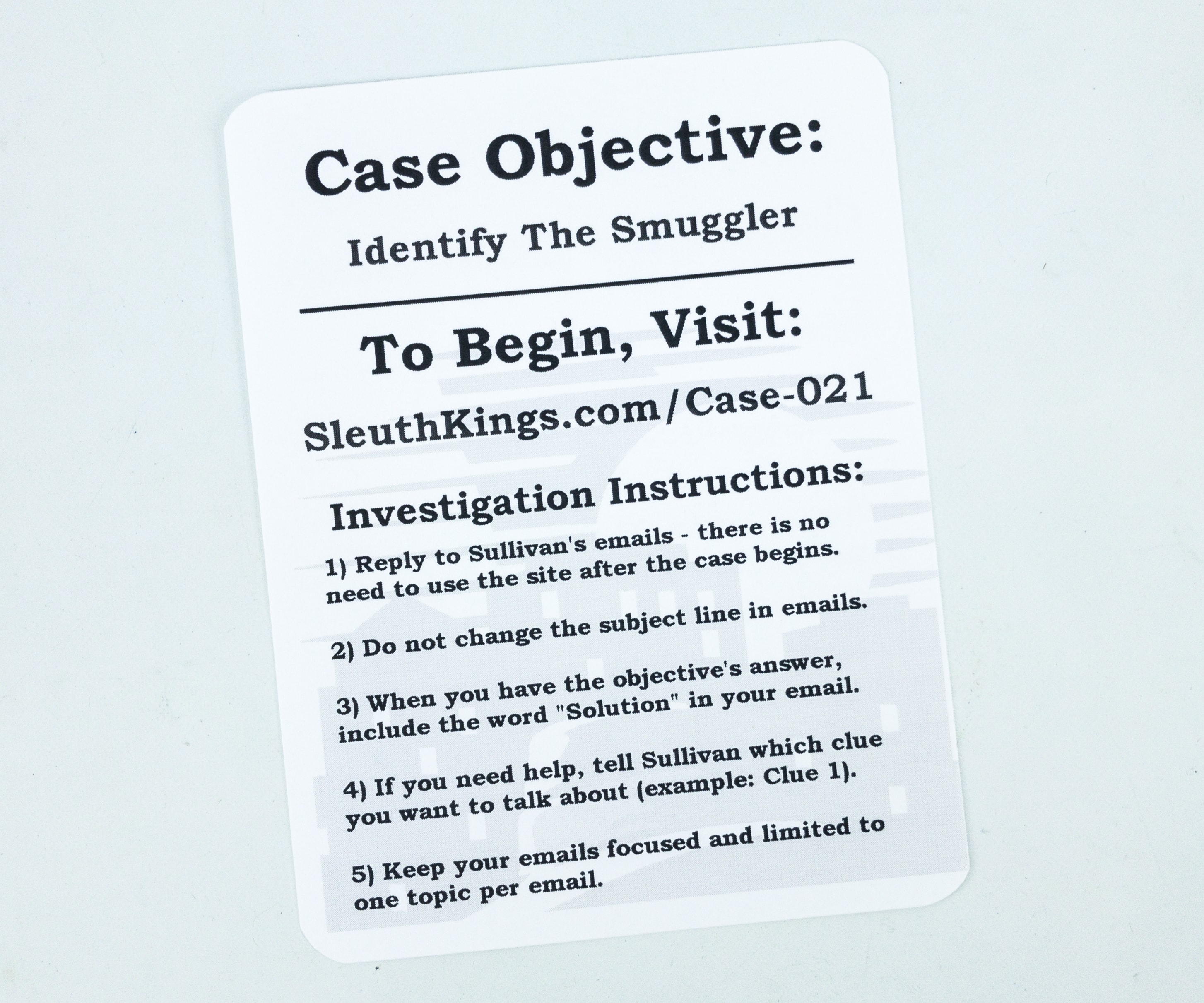 The case objective is written in a card, and we will be working to Identify the real drug smuggler.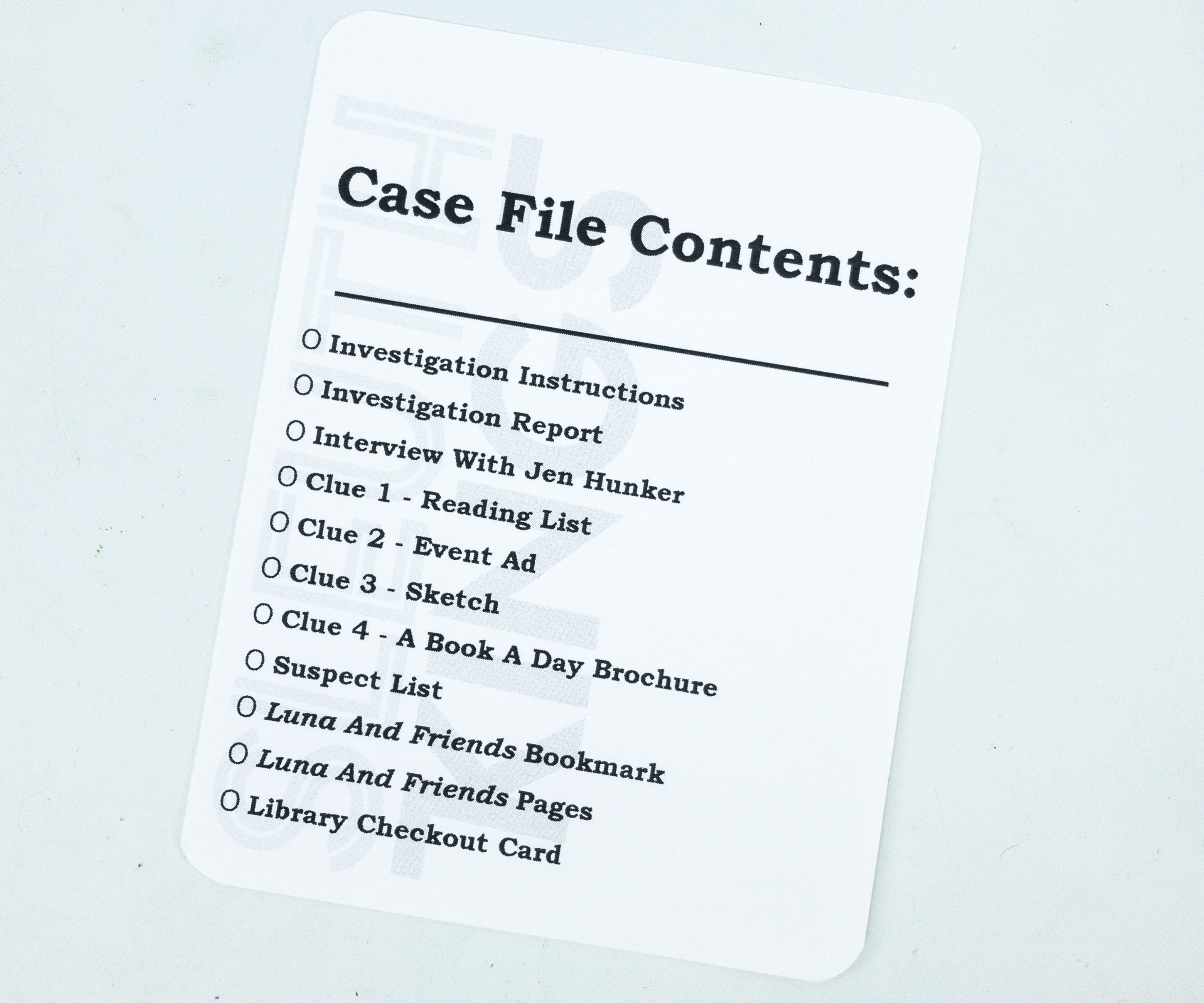 It also lists the contents of the case file: investigation instructions, investigation report, clues, and more.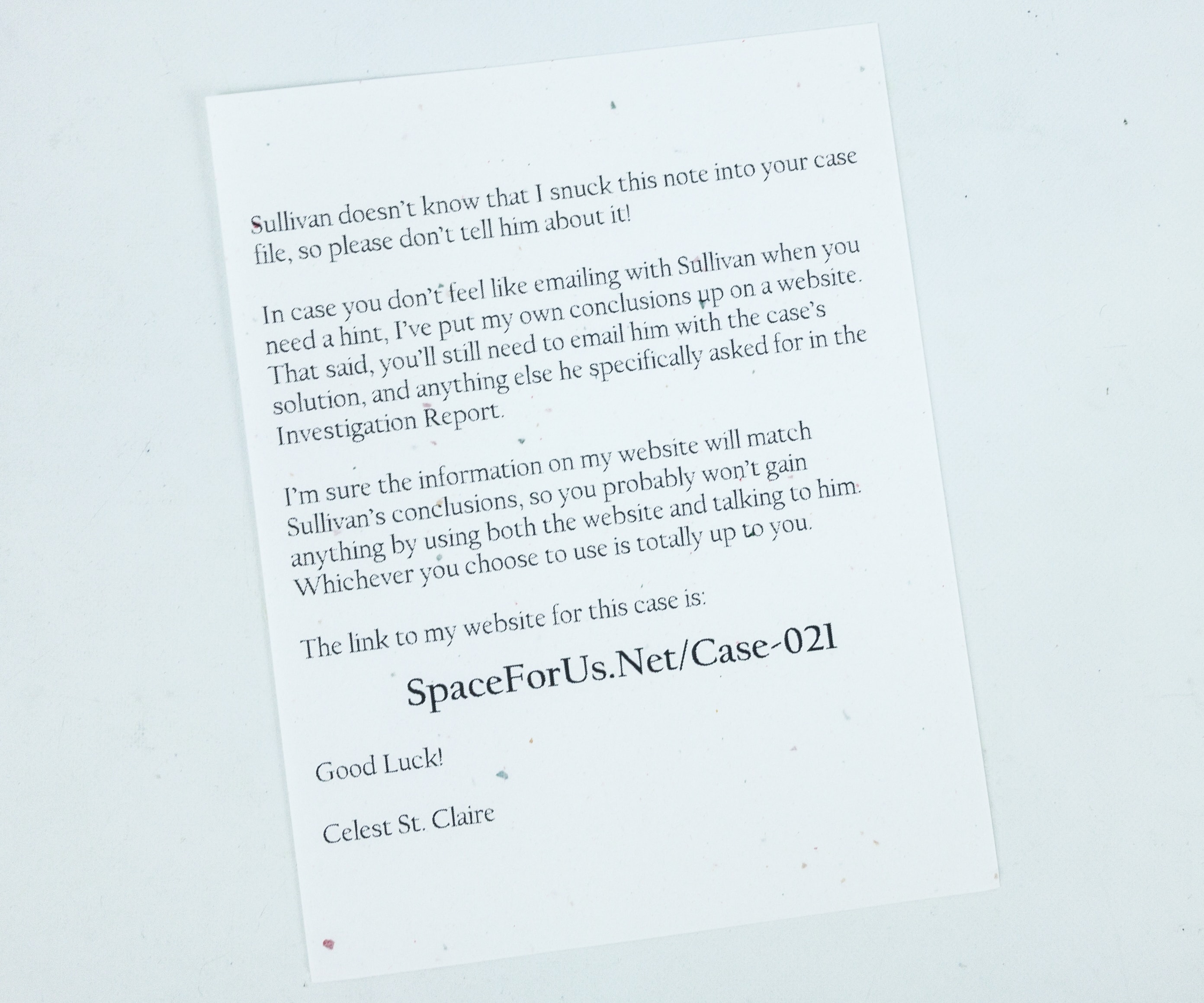 We also got a snuck-out letter from Celest St. Claire, telling us that we can also use her help.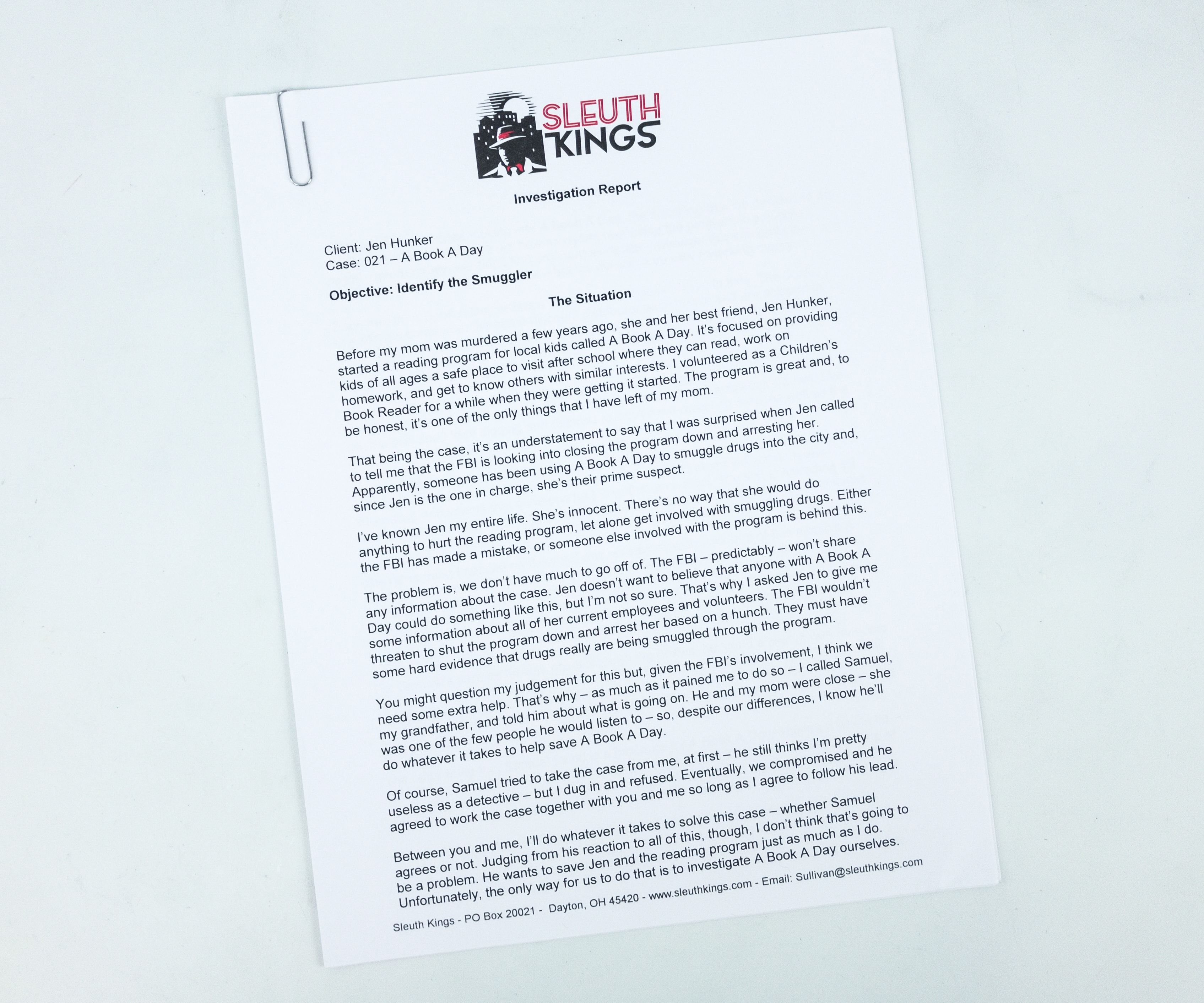 The investigation instruction sheet names the client, the case you will be working on, and the whole situation.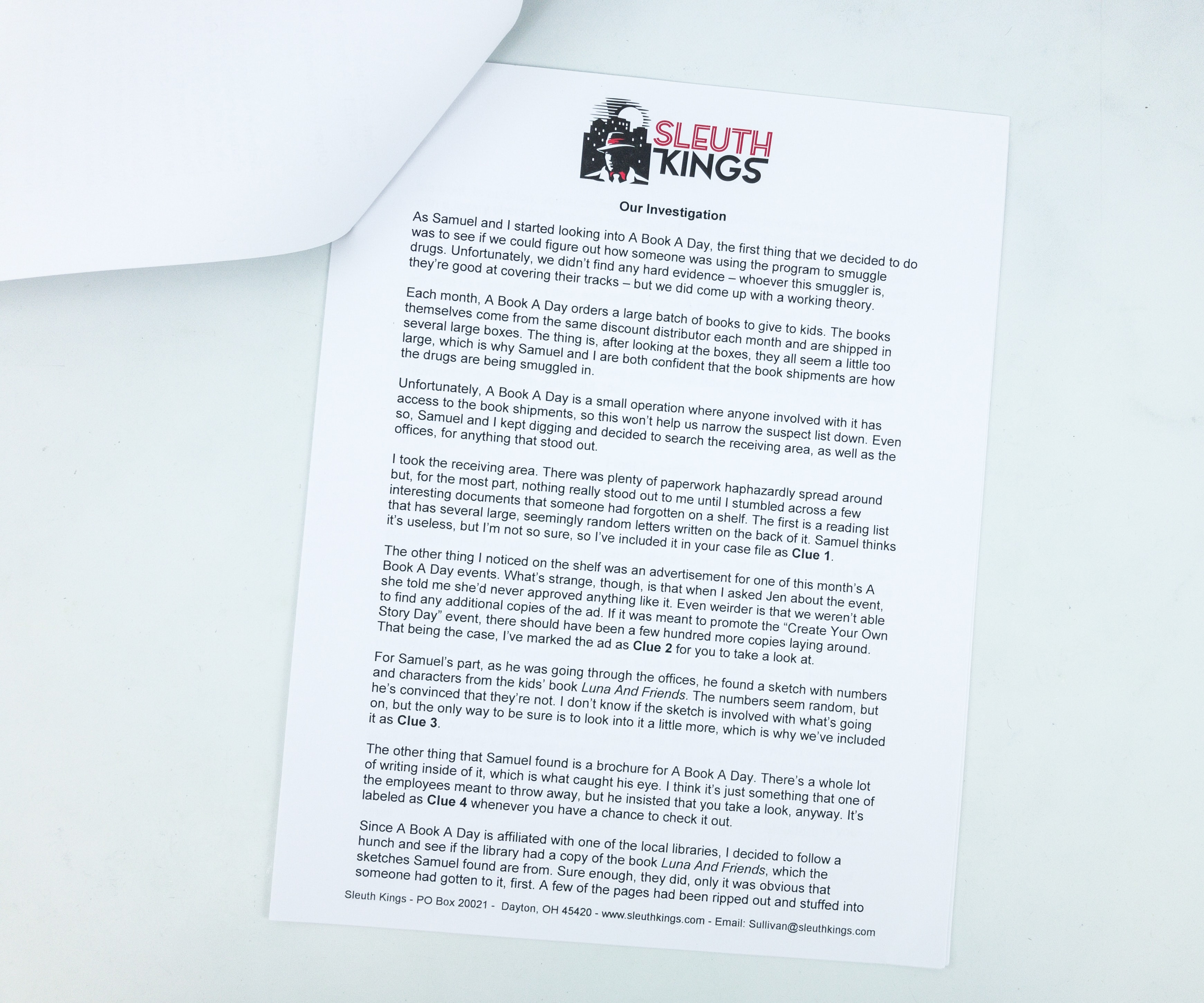 I suggest you read them thoroughly to fully understand the case and also to know where to start the whole investigation.
For this case, we just need to identify the smuggler, and also figure out the location where they've hidden the drugs.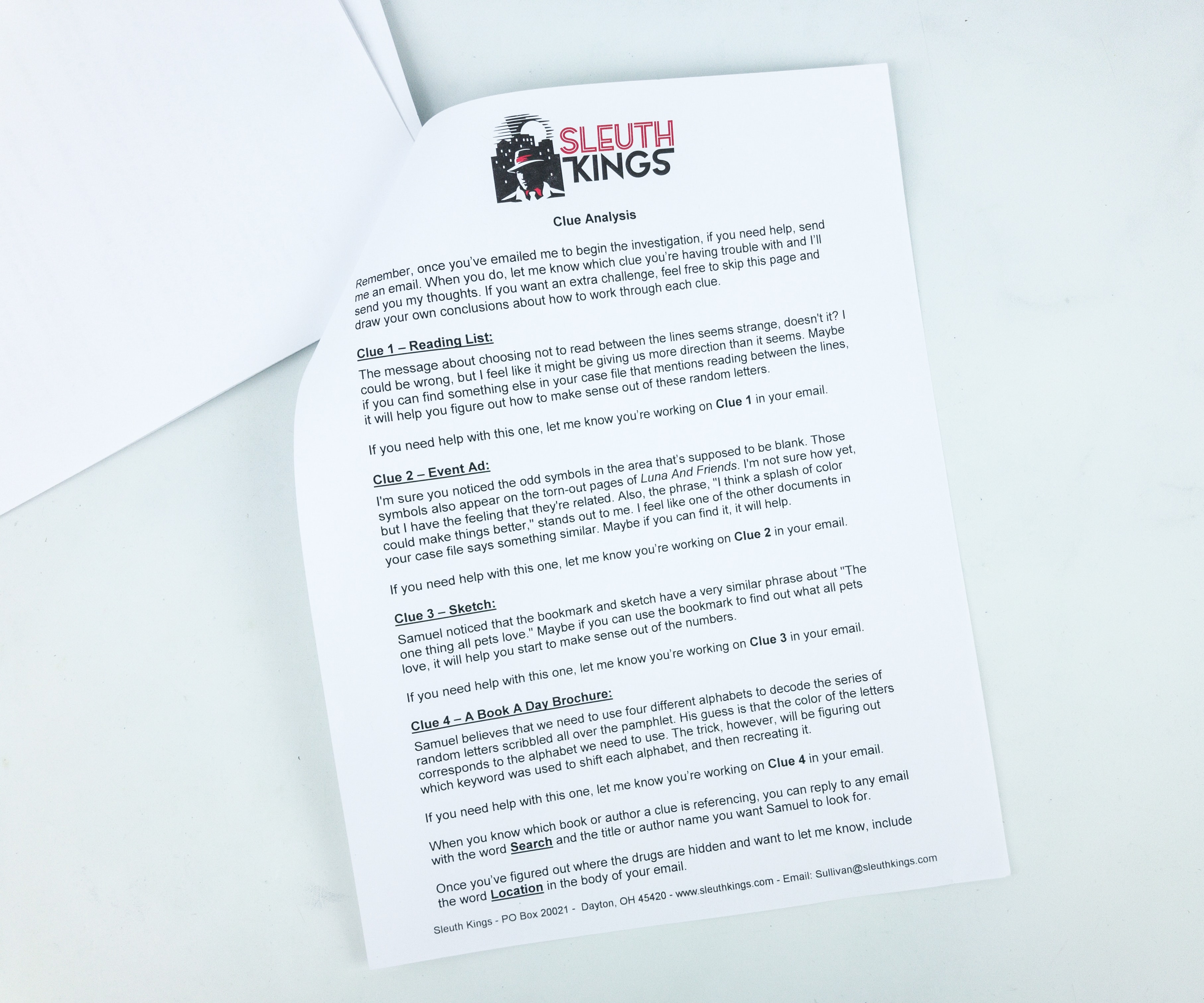 There are also clue analysis, where each clue item's use is being hinted or explained.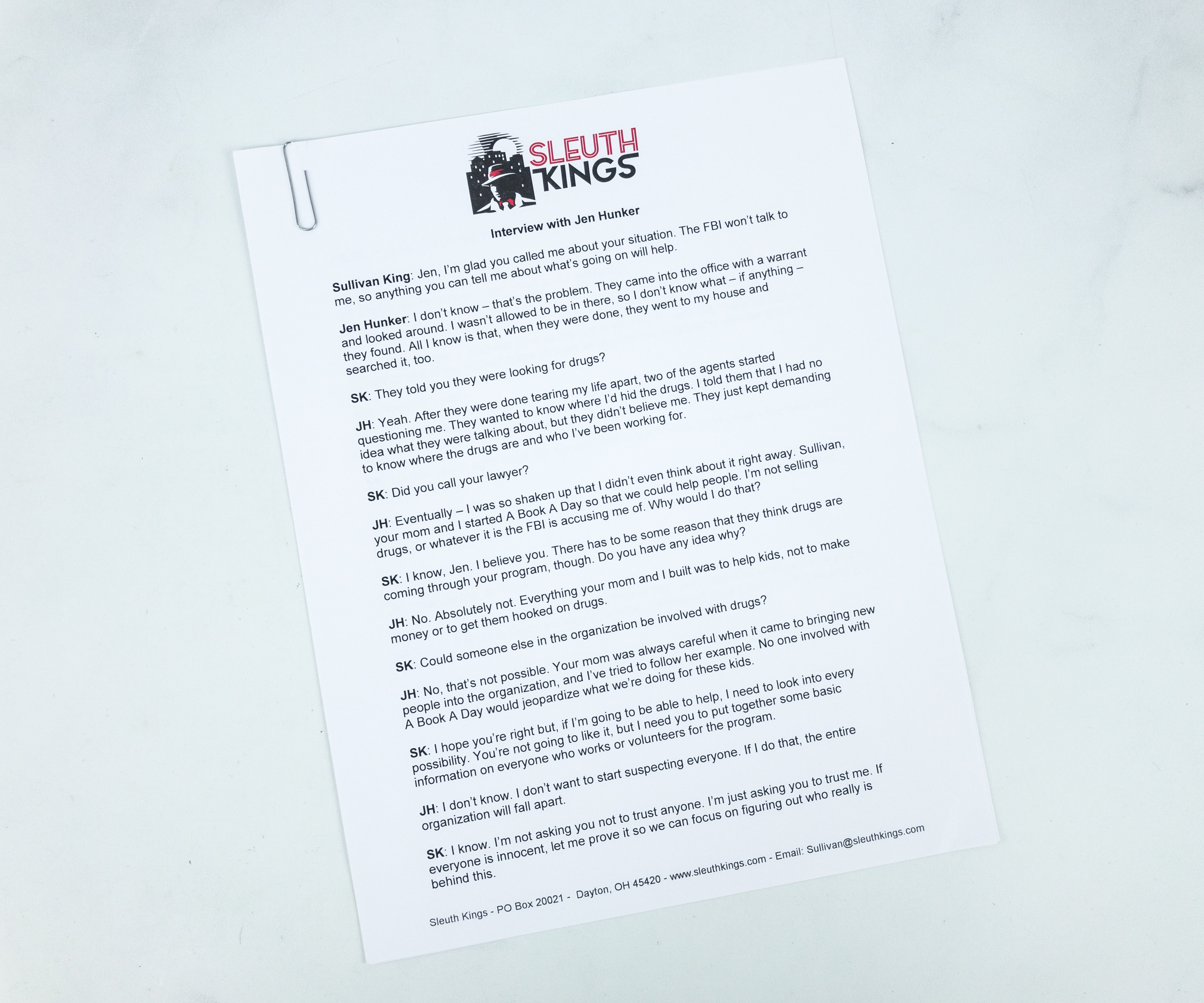 There's also an interview with Jen Hunker, one of the founders of the non-profit organization A Book A Day, who is being accused as a drug smuggler.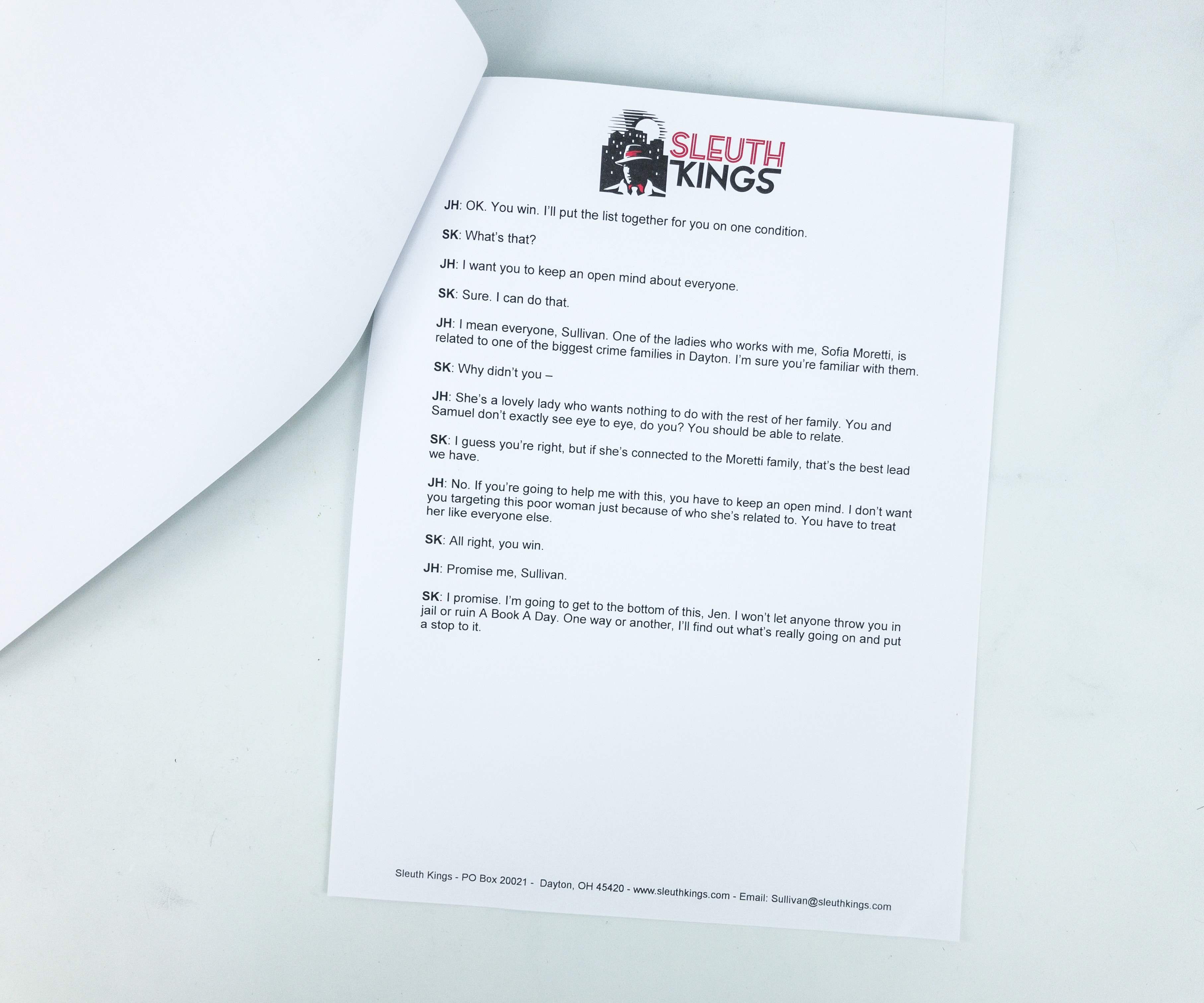 Reading the interview, it seems like this case is related to a previous one that we have been solved!
After looking at all the materials, I sent Sullivan a letter to finally start the case.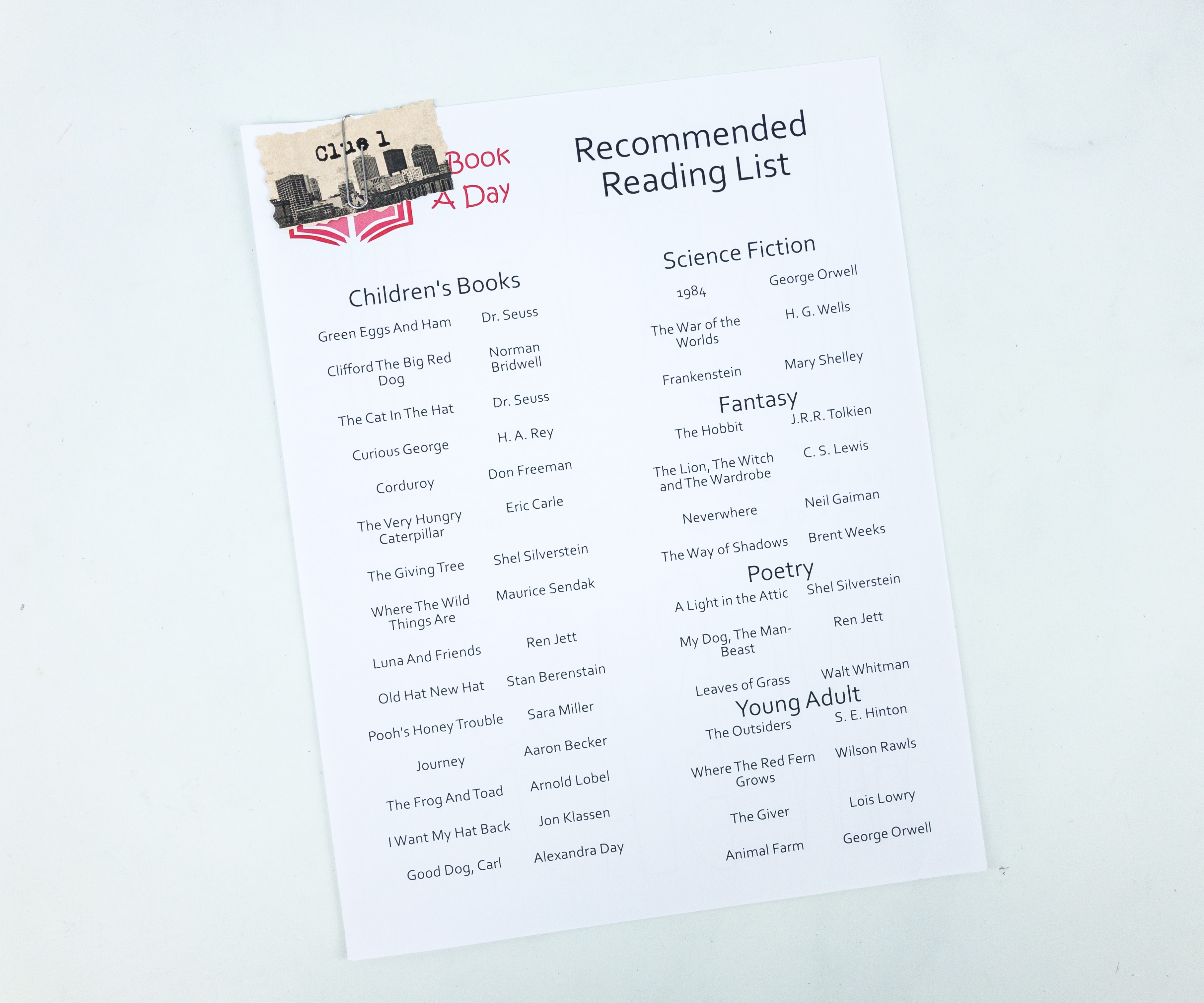 Our first clue is a reading list. It contains titles of Children's Books, Sci-Fi, Fantasy, Poetry, and Young Adult books. There are actually lots of familiar titles here!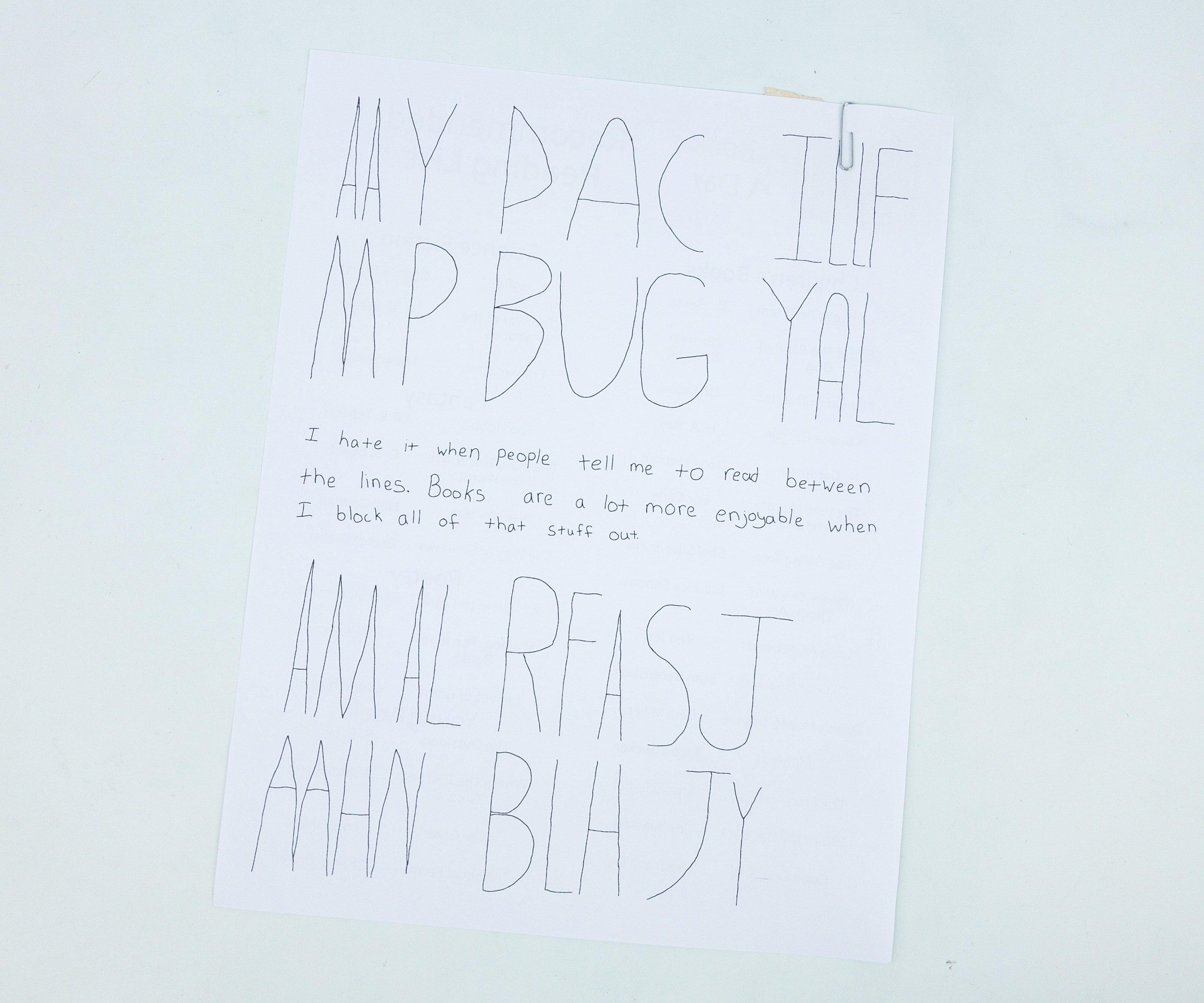 At the back of the list are some random letters that don't really make sense, but there's also something that talks about "reading between the lines"
I hate it when people tell me to read between the lines. Books are a lot more enjoyable when I block all of that stuff out.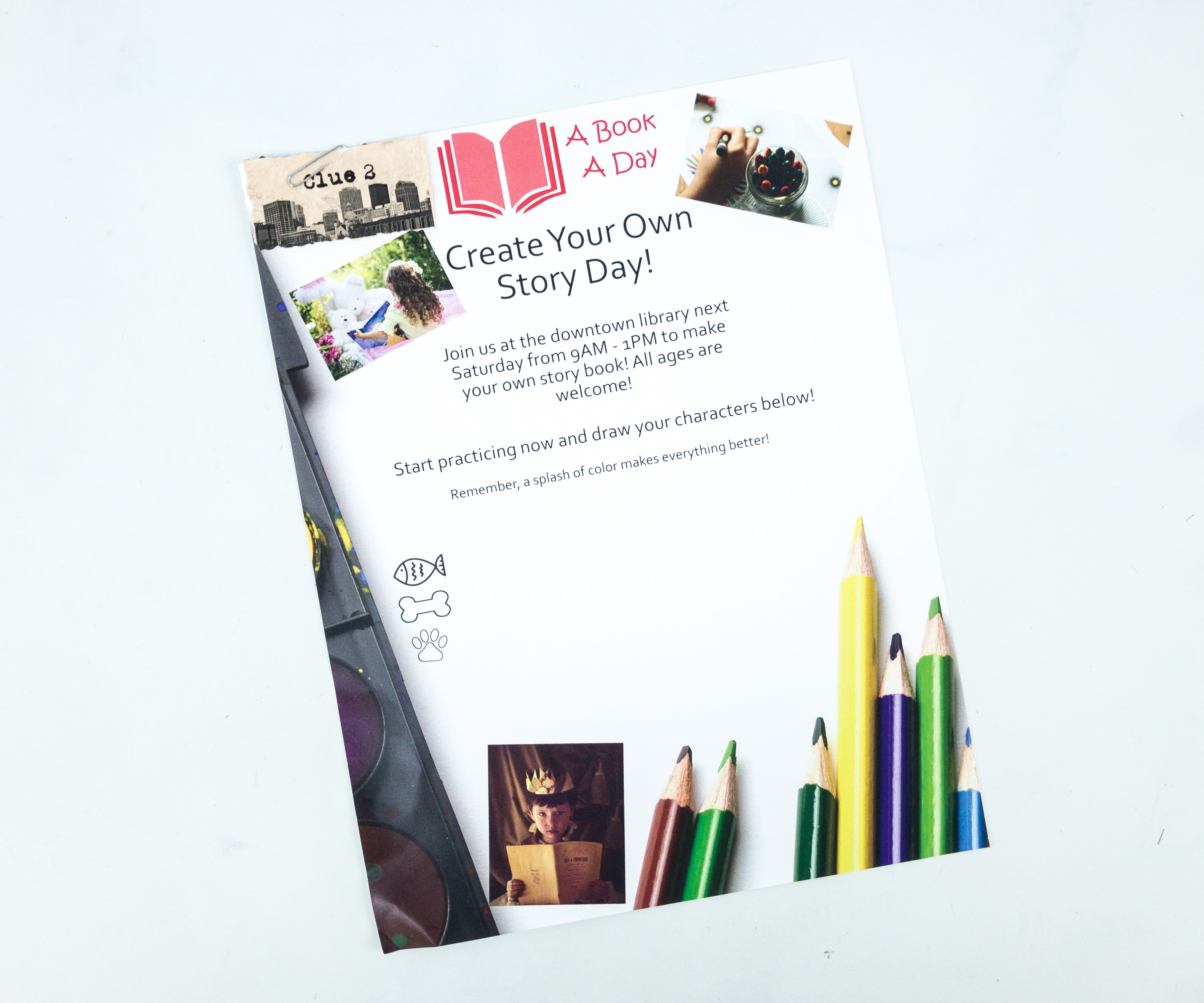 The second clue is an Event Ad for Create Your Own Story Day! There's another sentence in this add that caught my attention and it says
Remember, a splash of color makes everything better.
The ad also asks you to start practicing by drawing your own characters, and there are already drawings on the space which are a fish, bone, and a paw print.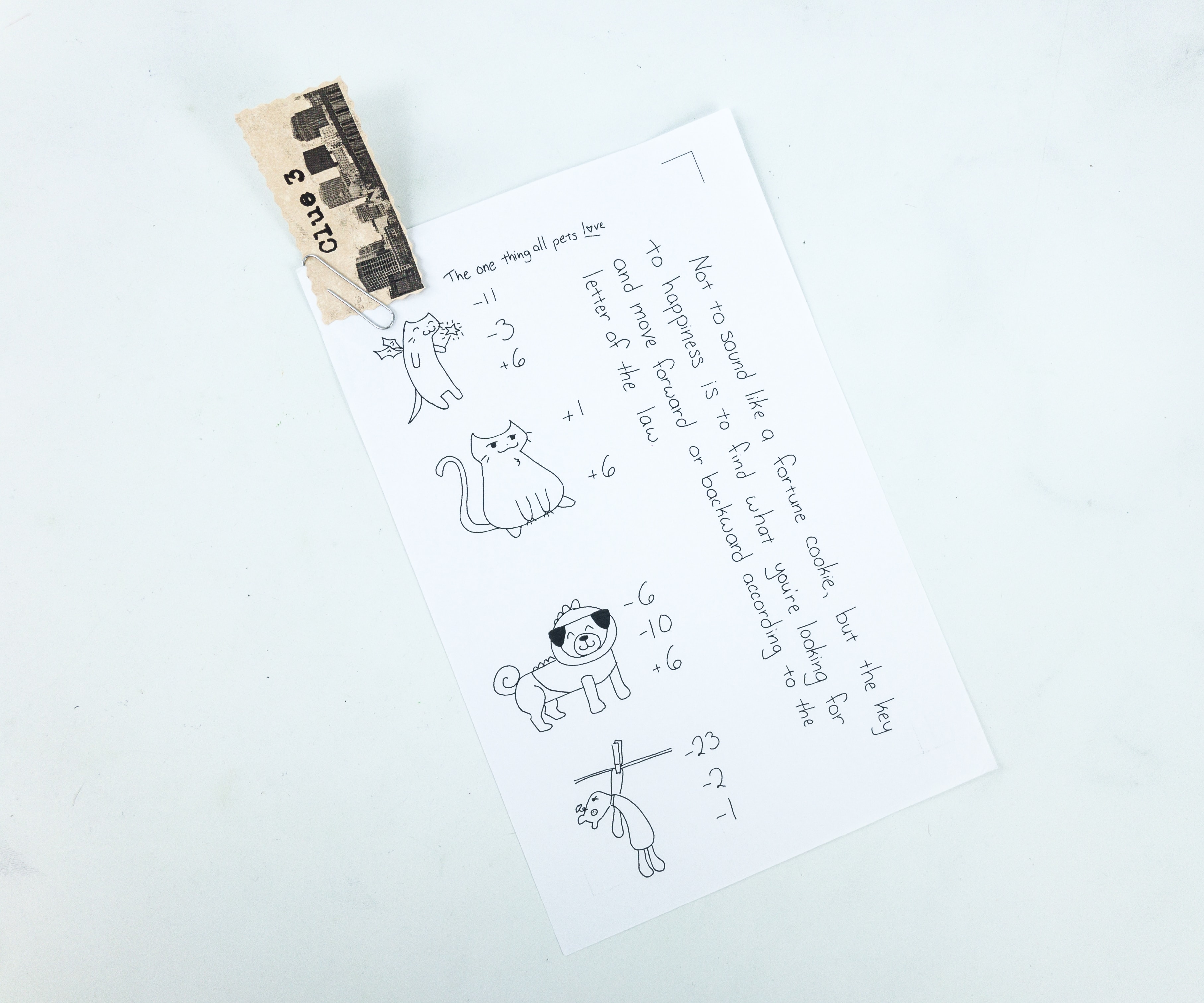 This sketch looks cute and mysterious, with all the animal drawings, a bear, and some numbers, and another sentence that made us all think, what is that one thing that all pets love?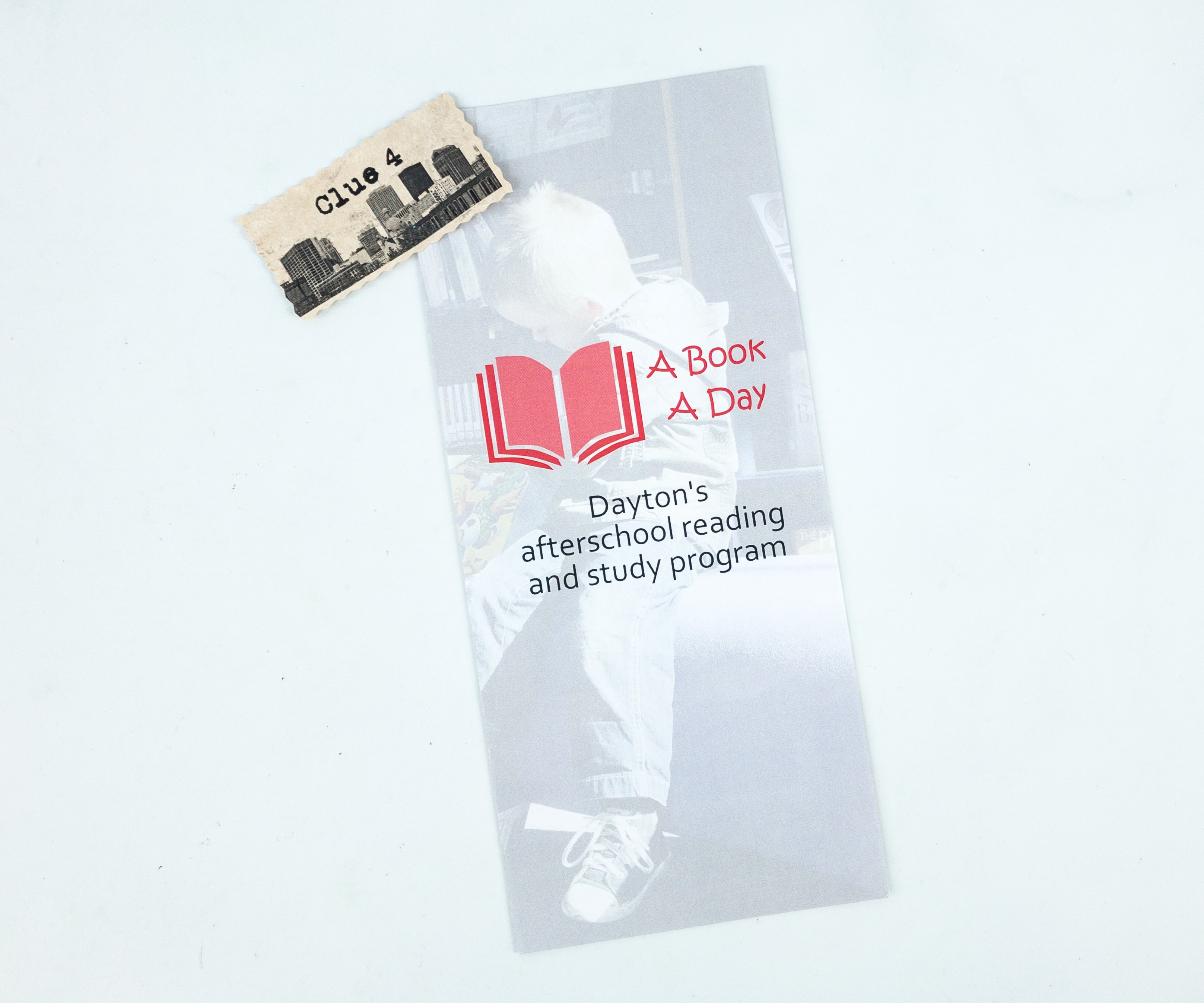 The non-profit organizations's brochure served as our fourth clue.
When you spread the flyer open, there are random letters arranged in columns, and the columns came with a single color for each. You can also notice in the middle another set of random letters and a sentence that talks about understanding famous quotes.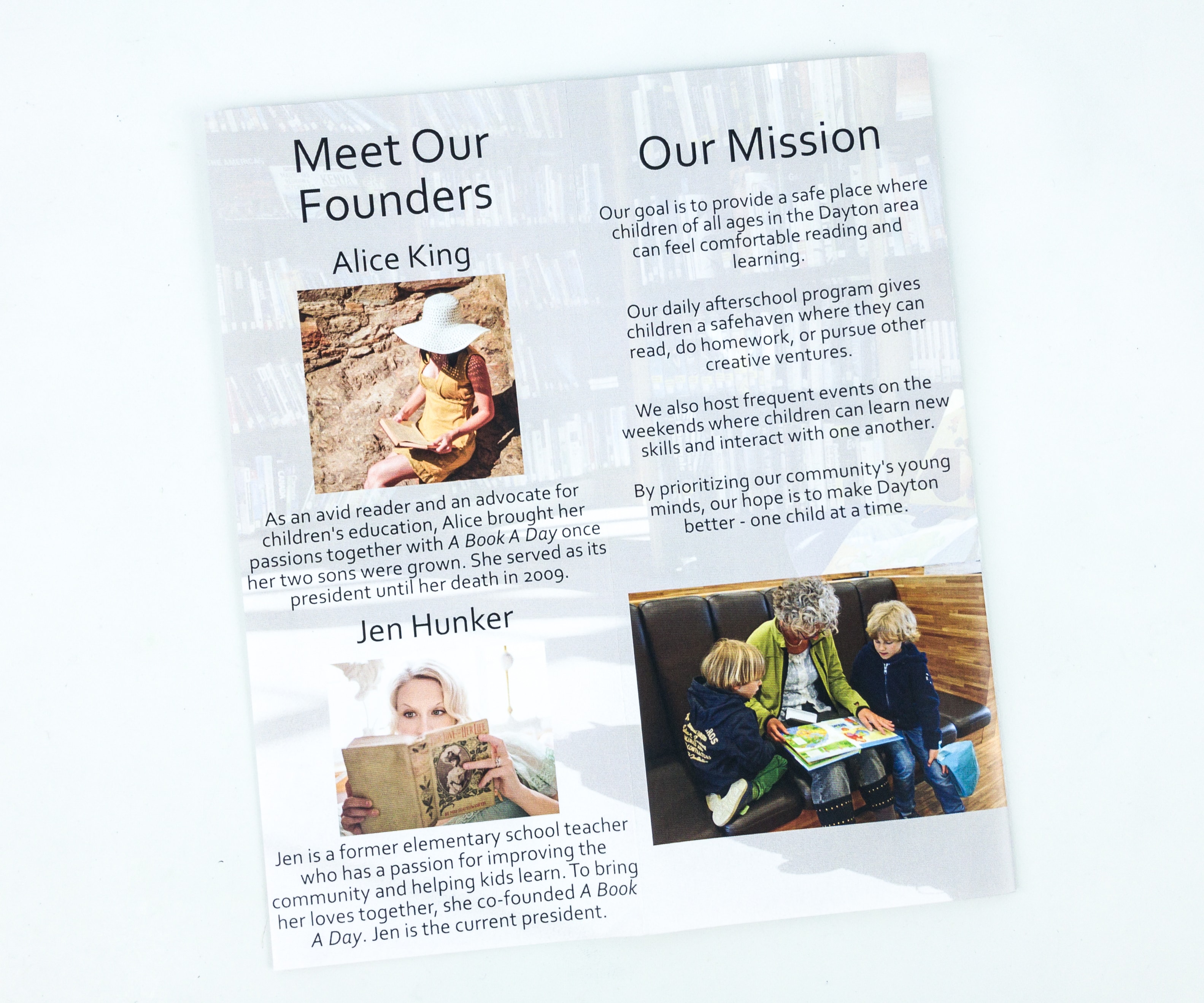 The flyer also included information about the organization's founders, Alice King, and Jen Hunker, and their mission.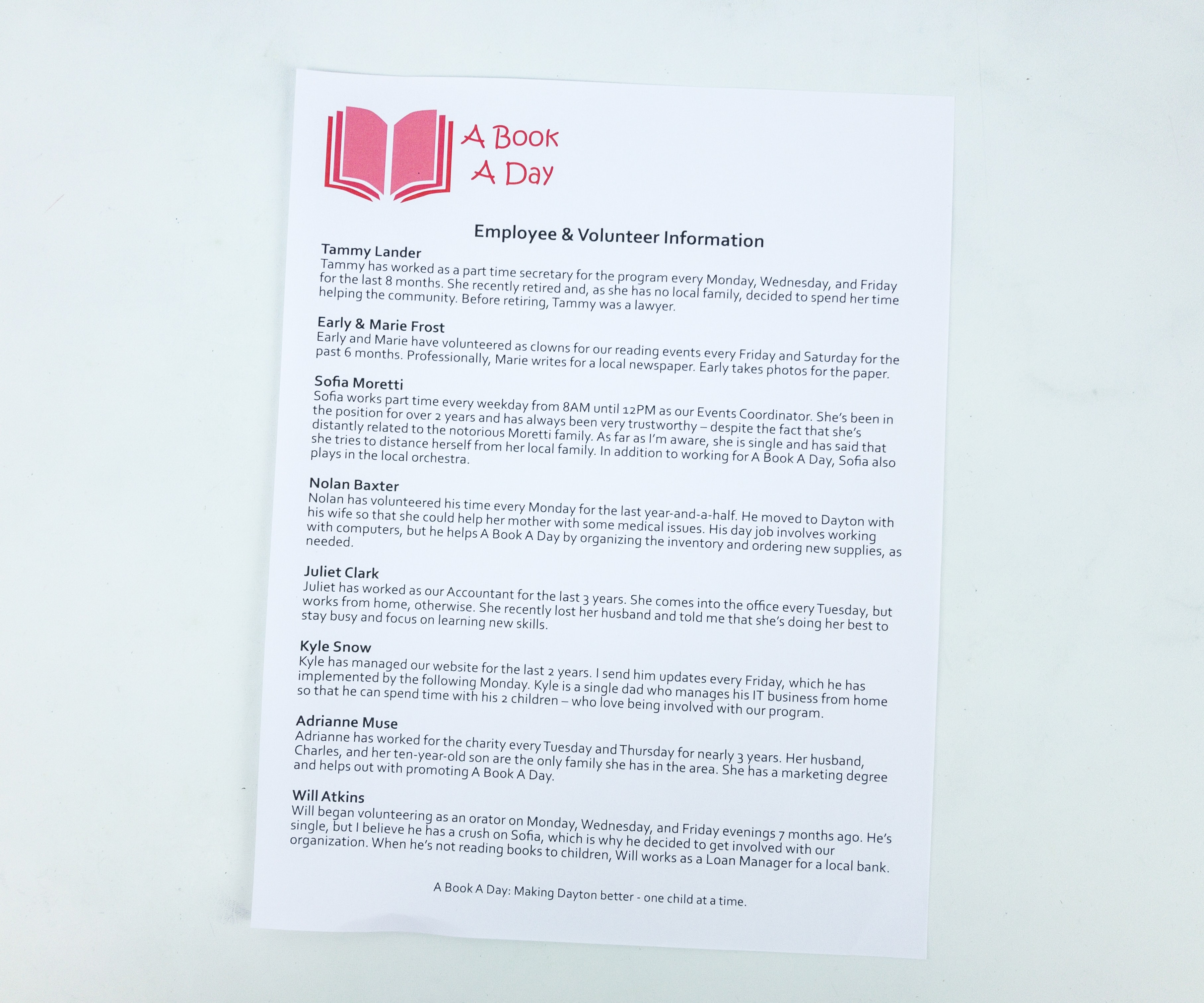 The documents also included an Employee and Volunteer Information sheet which may also work as the suspect list.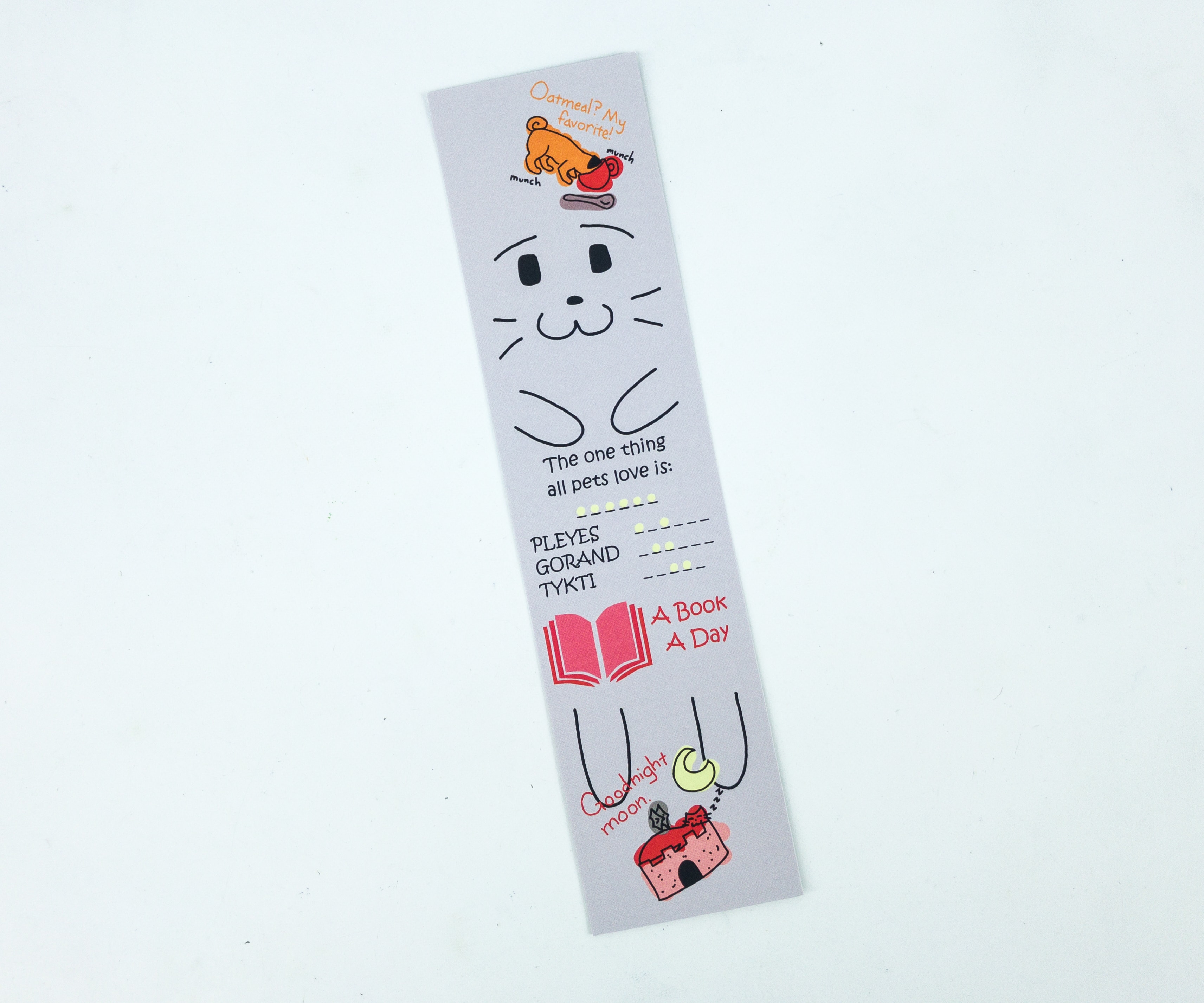 There's a cute Luna and Friends bookmark! You can also notice that it also says something about the one thing all the pets love!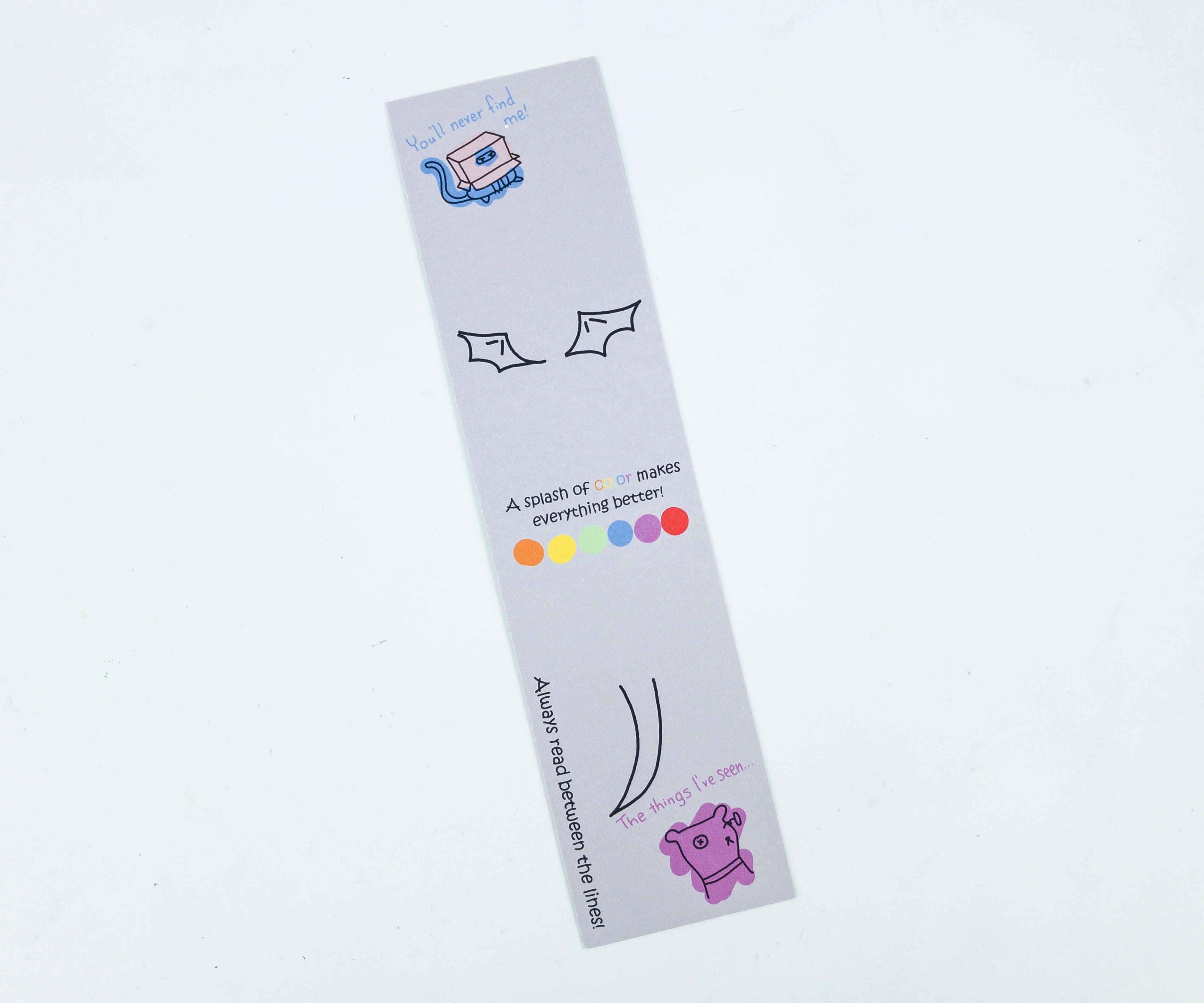 The back also included the quote about color, which can also be found on the event ad.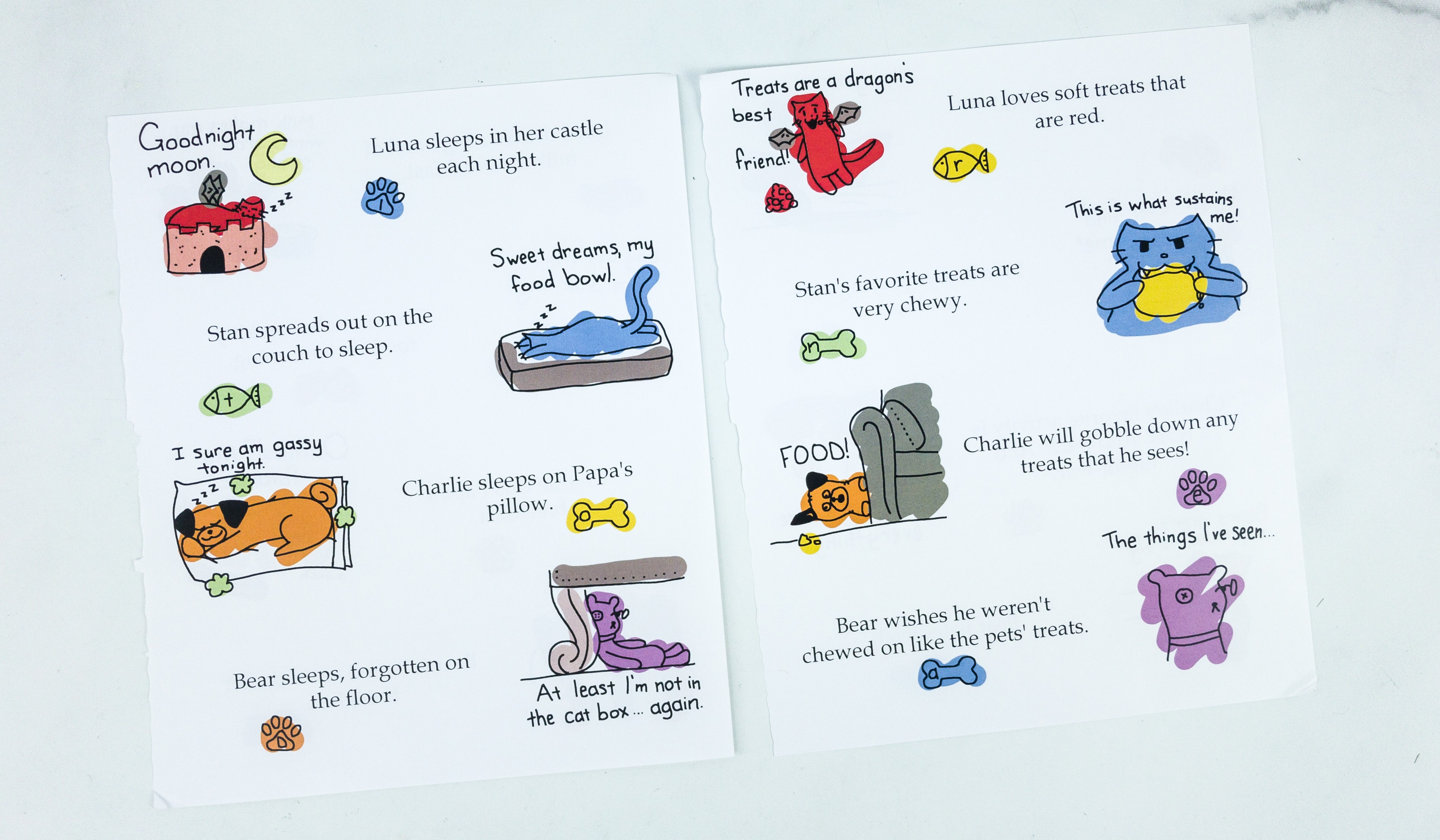 There are also pages from the children's book, Luna and Friends. The illustrations are adorable!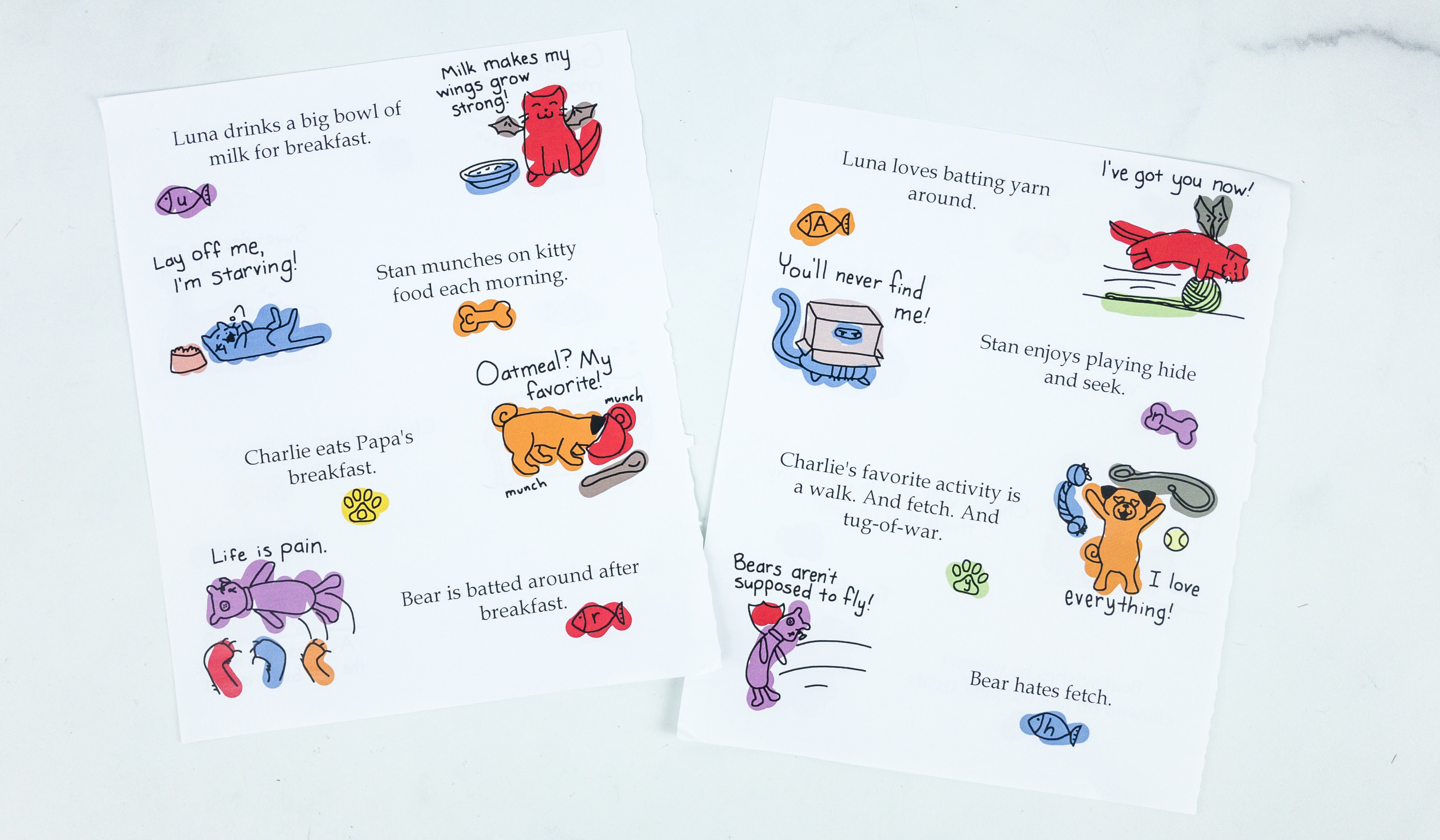 I wonder if the animal's colors will have something to do about the other clues too.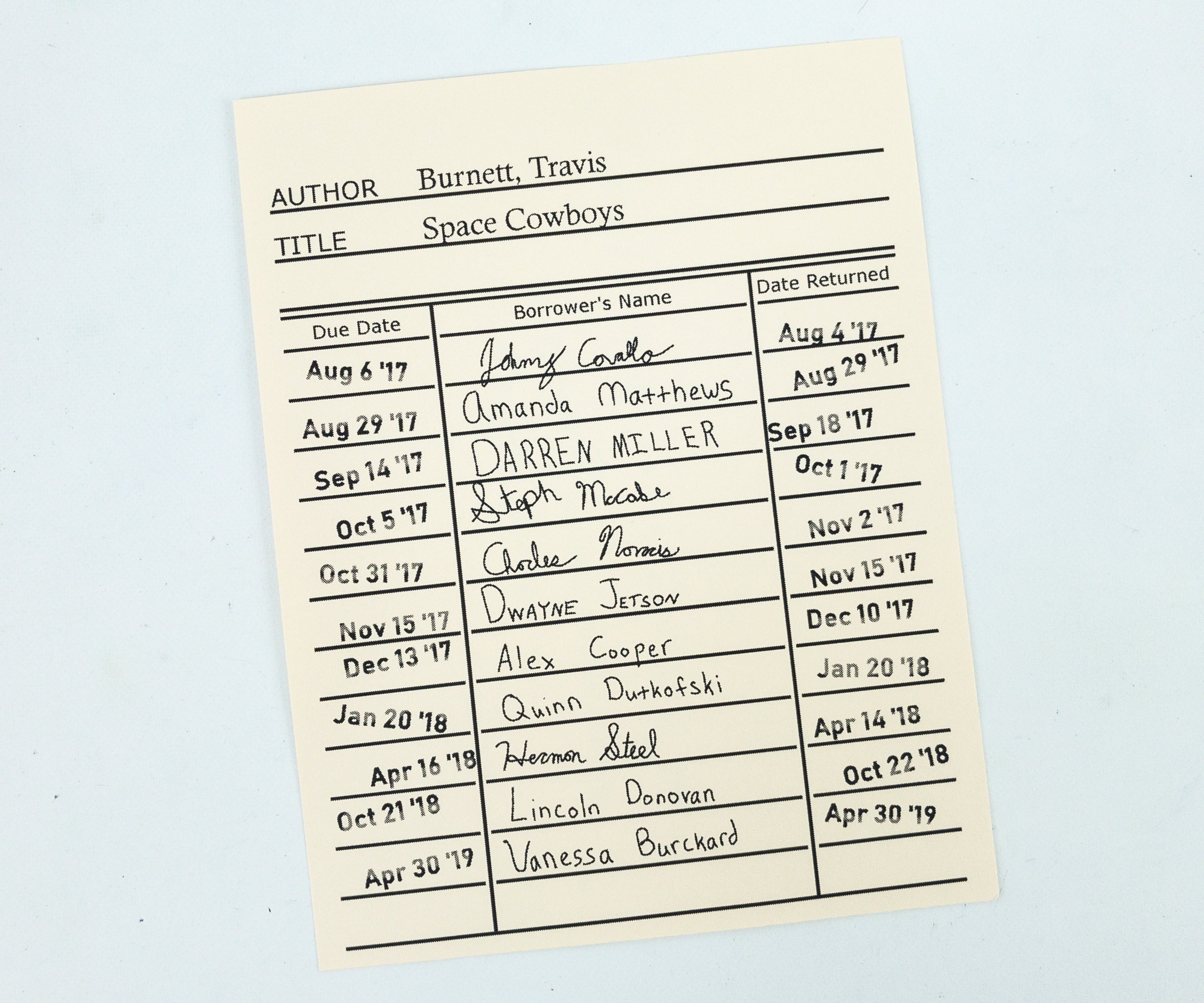 Also included is a library checkout card for the book Space Cowboys by Travis Burnett. It also lists the people who borrowed the book and the specific due date and when they returned it.
The back of the card also has the keycode information.
After solving the case by finding out who the real drug smuggler is and finding the location where they kept all the drugs, you can now open the Epilogue envelope, and you'll find an appreciation letter from Jen Hunker, with a photo of kids reading a book, and a coupon for free ice cream when you read 5 books.
There's really no need to go out of the house just to have a fun and thrilling adventure! Sleuth Kings definitely satisfies our need for a mystery that enhances our ability in problem-solving and analyzing situations. Our family really had fun with this box because some of the clues are really adorable, like the Luna and Friends bookmark and book pages! We also love the animal sketches in one of the clues! We didn't really have a hard time solving this, and it's a good thing that we can ask for Sullivan's help when we get stuck in one of the puzzles! There's also Celest who got our back whenever Sullivan can't make it! It's fun and engaging, and definitely worth your time!
What do you think of the Sleuth Kings box?