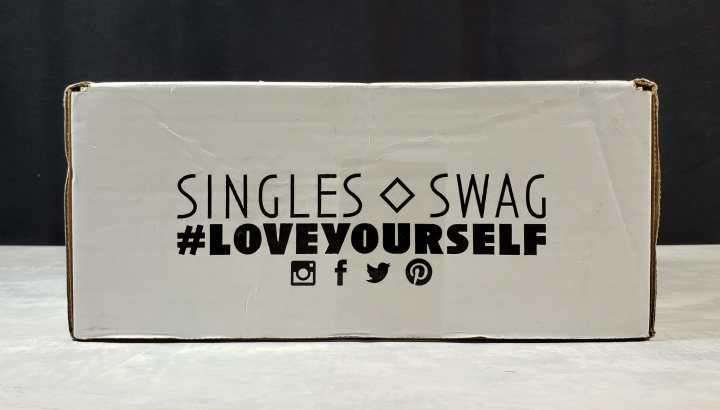 SinglesSwag is a fun, stylish monthly surprise designed exclusively for single women. Each month, receive full-sized products hand-selected for fabulous single women. These include organic bath and beauty products, trending fashion accessories, delicious artisan-crafted foods, best-selling books, and exciting surprises just for you. Choose between the regular (5-7 products) and petite (3-4 products) sized boxes. Month-to-month subscriptions start at $39.99 and $24.99, respectively, but rates are reduced for 3 and 6-month subscriptions (longer term = more savings). This is a review of the regular SinglesSwag box.
DEAL: Use coupon code HELLO20 to receive 20% off your entire subscription!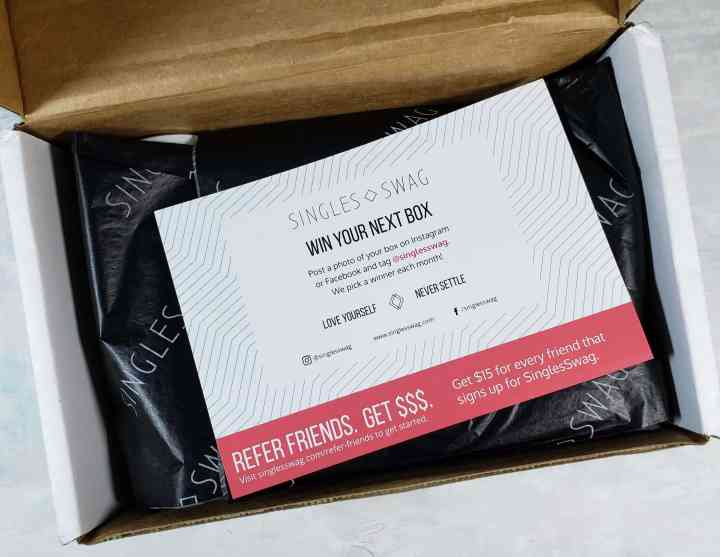 We Love Single Women

At SinglesSwag, we do not subscribe to any societal or cultural expectations on women. We believe a woman's happiness is determined by her outlook and attitude, not by her relationship status. We love to make single women look and feel beautiful, while empowering and inspiring them. We hope that our monthly package, created with love and delivered right to your doorstep will contribute to your happiness and well being. Never settle.
You had me at Pirouline… Here's September's SinglesSwag box. I am going to be such a happy girl!
The information card contains a brief description of each item and its value. This month's quote is, "Put yourself first, don't save the best for last." So often, we put others' needs ahead of our own and end up not being fulfilled. Make sure that you remember yourself.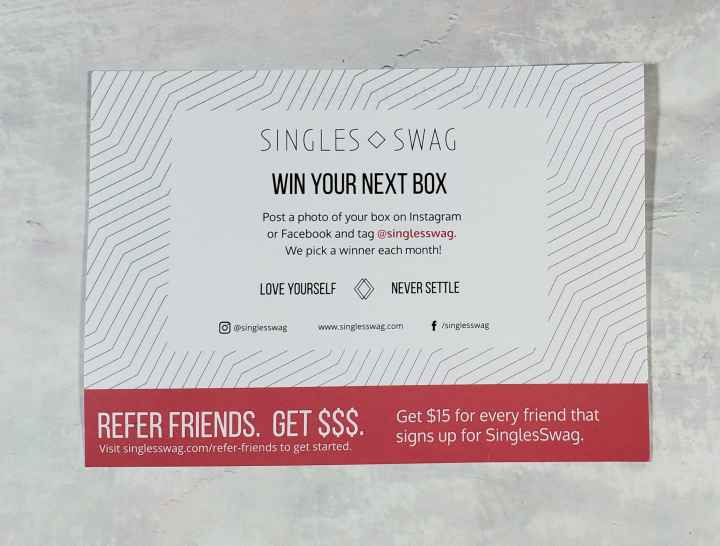 Want a chance to win a free box? Tag @singlesswag on Facebook or Instagram with a picture of your box. You could be the next winner. Or, get extra cash by referring friends to subscribe.
Velvet Cosmetics by Zoë Ayla | Facial Jade Crystal Roller ($65):  Regular massaging with facial rollers can help to relieve stiffness and tension in muscles, as well as stimulate lymphatic drainage. It also helps in boosting blood circulation and reducing puffiness. I loved the way this felt moving across my skin. Since jade doesn't hold heat, the roller felt so cool (nice in this crazy Florida heat). I don't know if it was the effect of the roller or just the fact that I took a few minutes for myself, but I definitely felt more relaxed after using this tool.
Pro tip: Jade rollers can be hand-warmed before use or popped in the fridge a few minutes prior to rolling for an extra cooling effect to invigorate a sore and tired face.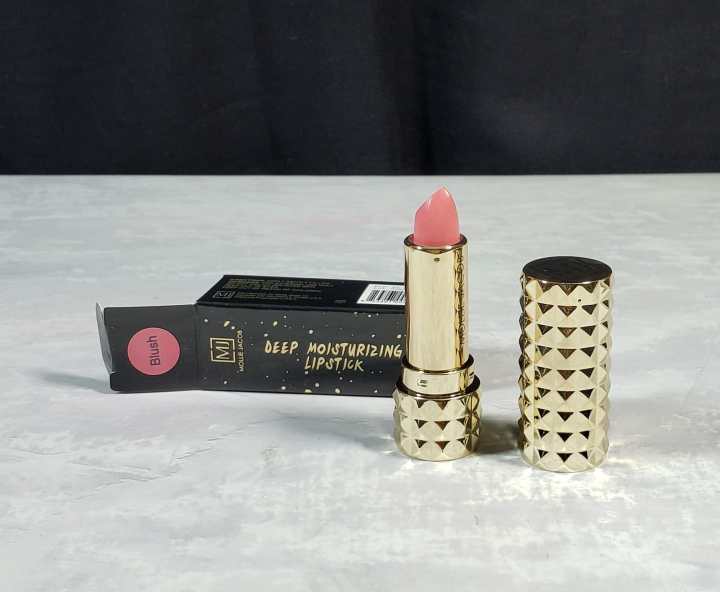 Mollie Jacob | Deep Moisturizing Lipstick ~ Blush ($22):  This opaque lipstick is formulated with Shea Butter, Jojoba Seed Oil, Aloe Vera, and Vitamin E to nourish and enrich lips; giving you a soft, kissable pop of color. Plus it's paraben and cruelty free. The shade blush is a bright baby pink, reminiscent of one of my favorite childhood dolls. However, it is not a complimentary shade on me.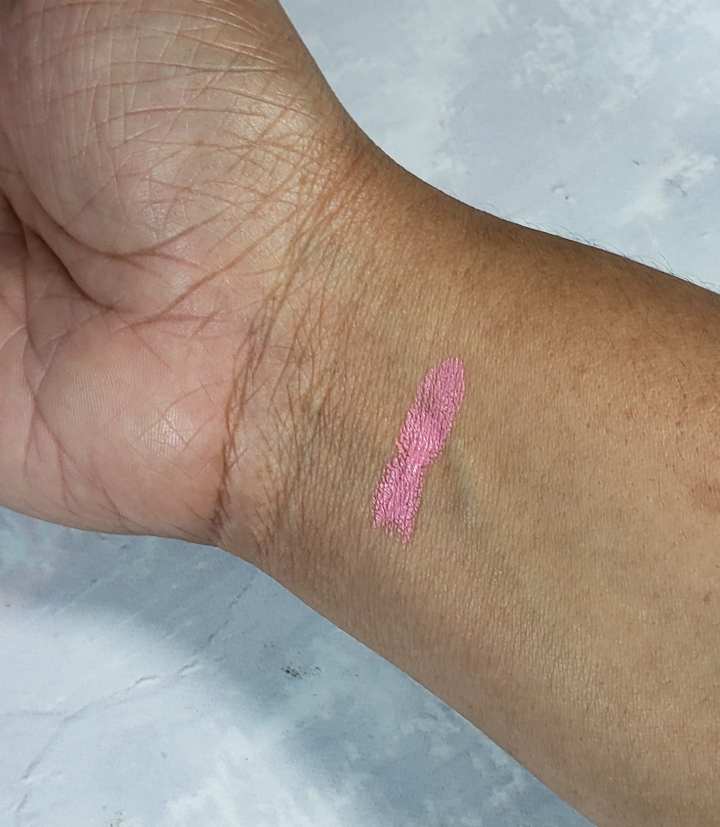 I feel I would have fared better with one of other available shades. Oh well, maybe I can get some use out of this color at Halloween. Any costume ideas?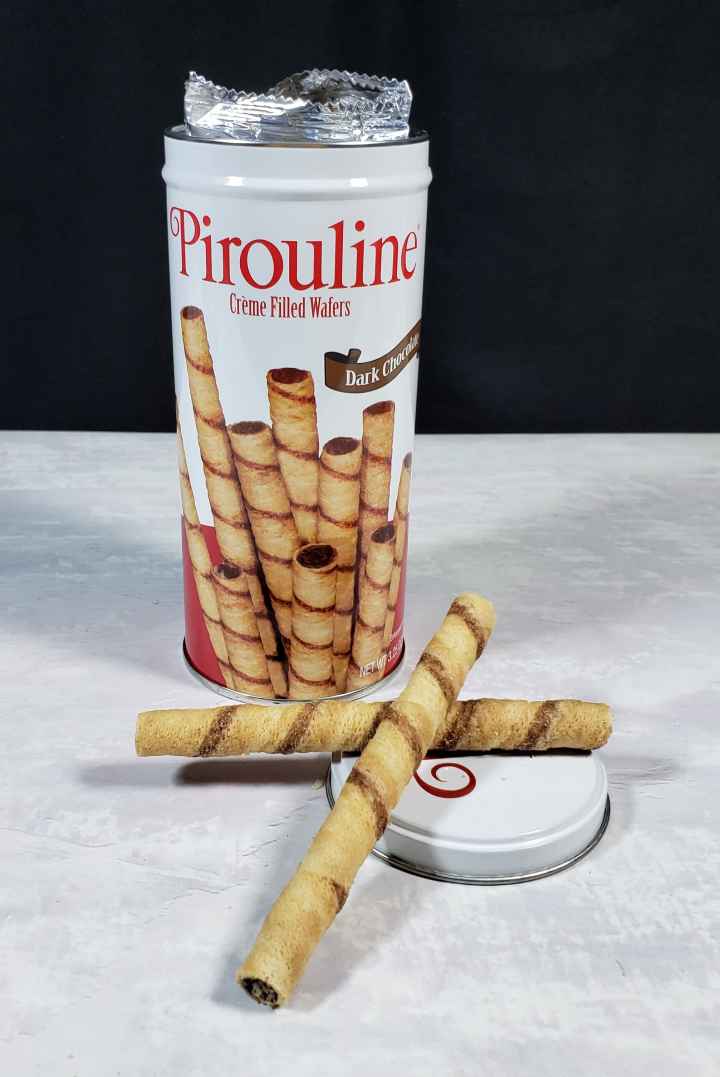 Pirouline | Crème Filled Wafers ~ Dark Chocolate ($5):  If you've read any of my other reviews, then you know how much I love these cookies. I don't think there is a flavor out there that I don't like. LOL! However, the classic dark chocolate is my absolute favorite. If you're not familiar with these, they are crisp and light wafers filled with a dark chocolate crème. Not gonna lie, I ate the entire tin in one sitting (don't judge, it's not that big). I couldn't find the tinned version online, but the boxed packages come out to $1.25 each on Amazon.com. For my thrifty shoppers out there, I've found these (in the tin) at my local Dollar Tree… just sayin'.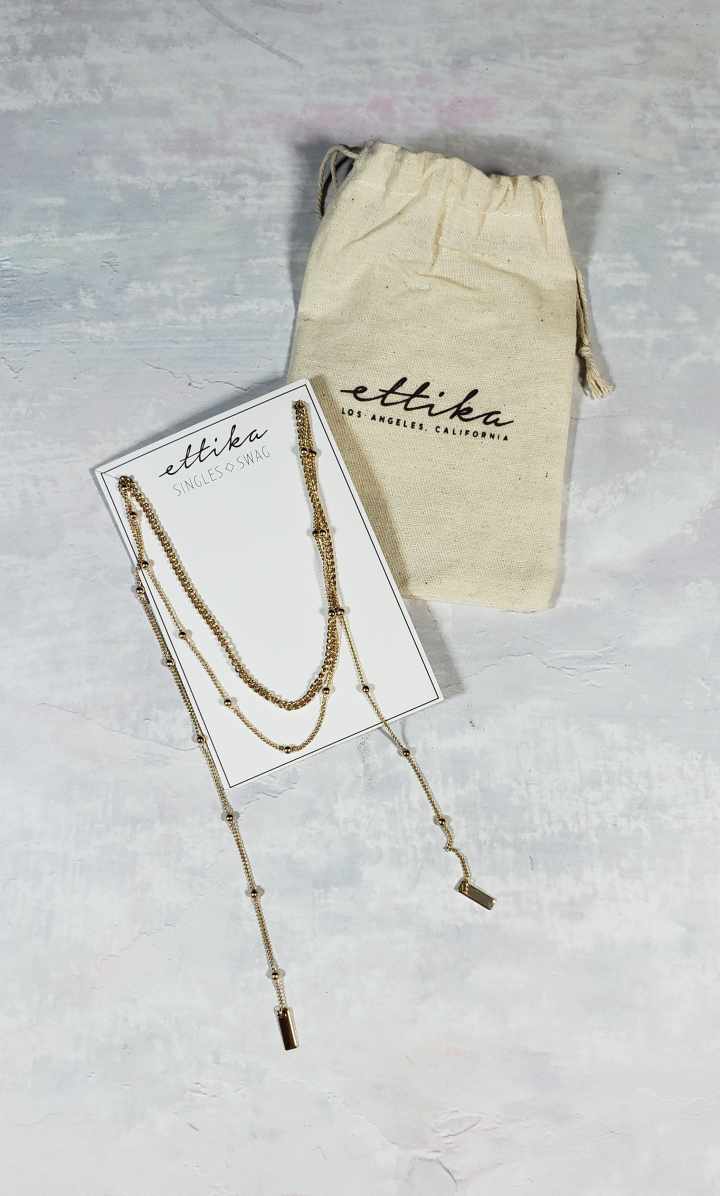 Ettika | That New Feeling Layered Necklace ($75):  This gold tone steel plated necklace features drop chain accents with a lobster clasp. It measures approximately 16″-17″ in length with a 5″ extender. The drop chain falls between 10″-11″. I love the look of this layered piece. The fine chain give it a delicate appearance, and the drop chain has a more modern feel.
Unfortunately, I have recently developed a high sensitivity on my neck to metals, so this is either going to be gifted or worn during turtleneck season. No, this is not me. I borrowed the picture from the Ettika site due to my newfound sensitivity.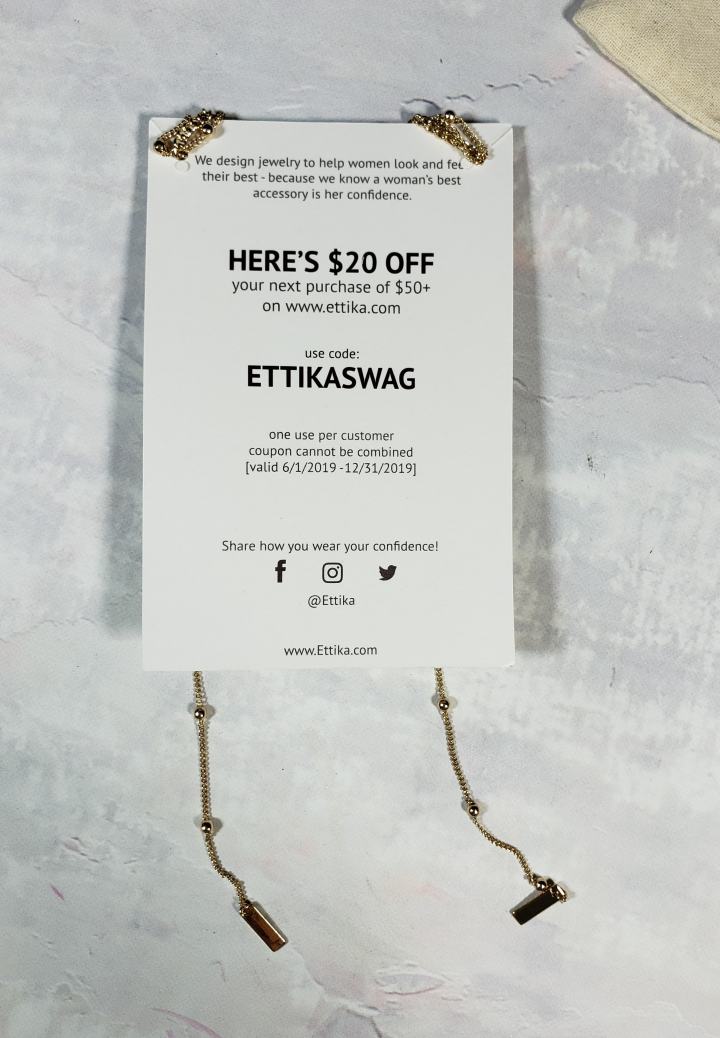 Save $20 on your next purchase of $50+ at www.ettika.com with discount code ETTIKASWAG (valid through 12/31/2019).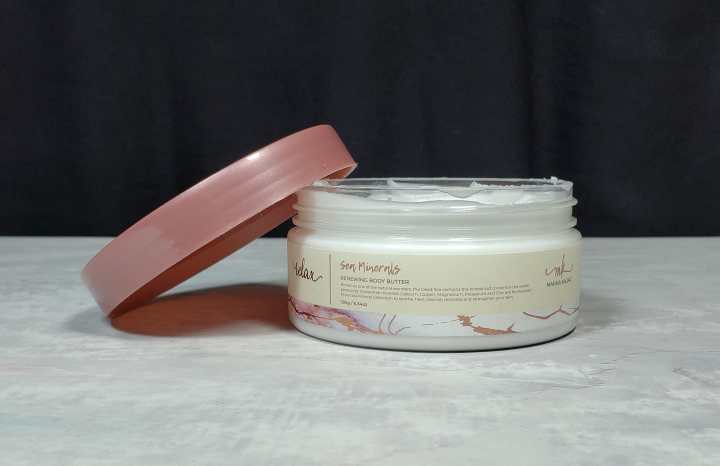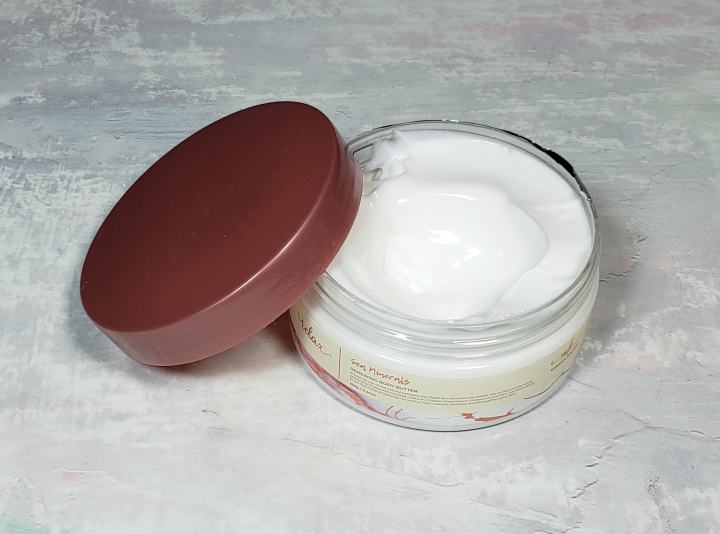 Manna Kadar | Beauty Sea Minerals Renewing Body Butter ($24):  Online, the 400 mL jar retails for $24. That brings the retail for the 180 mL jar I received closer to $11. Definitely a major difference in price! ? Regardless, I still like this body butter. It is creamy and the scent is so feminine. I also like that it absorbs quickly and is long lasting. This will definitely help combat dry skin as we get closer to cooler and drier autumn weather.
Headbands of Hope | Grey Floral Knotted Headband ($18):  Thanks to SinglesSwag, I've gotten a few pieces from Headbands of Hope. This one is a 26″ headband made from a machine washable cotton-poly blend (97% / 3%). I like that this is adjustable – just tie it in place. I'm guessing that if you include shipping charges, this would come to the $18 retail listed since the Headbands for Hope site shows this as $16.85. And don't forget, for every headband sold, one is donated to a child battling cancer.
Here's a video showing a few ways to wear the headband.
Daily Concepts | Multi-Functional Soap Sponge ~ Charcoal ($10):  I actually received this product from another subscription a while back and lost it to my dad, so I was glad to get one for myself. Like the Spongellé products I love so much, this is a soap filled sponge that can be used multiple times. The charcoal formulated soap detoxifies skin and purges impurities. The sponge not only cleans but also exfoliates to improve skin's texture. Cleaner, smoother skin… yes, please! Another price difference here – listed at $8 online.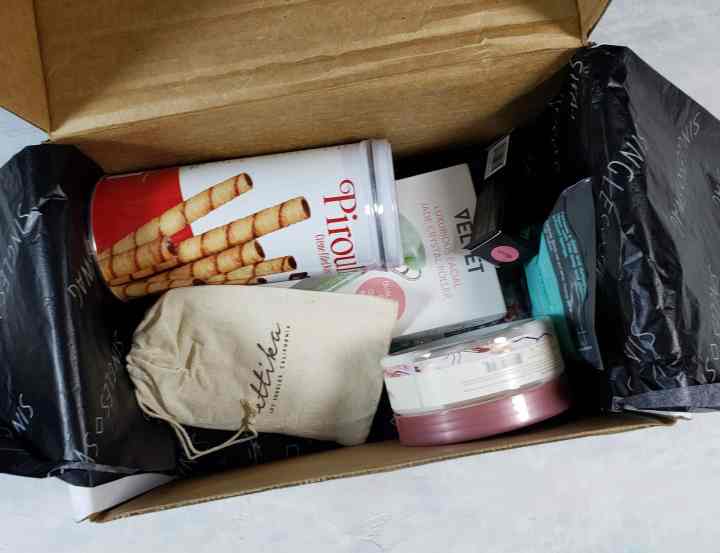 Overall, I'm pretty happy with this month's box. After the Pirouline wafers, I was super excited to get the jade facial roller. I've been seeing them everywhere and wanted to try one out. Just a little disappointed that the lipstick wasn't a universally flattering shade, though. That pink is hard to wear if you're a little more on the browner side. Sorry, I don't want you to notice my lips before you notice the rest of me… or maybe I do, depending on the day. What items were you excited to try? Let me know your thoughts by leaving a comment below.
September's SinglesSwag box had a listed value of $219. The value dips slightly based on the retails that I found, bringing the total to $199. It's still good in comparison to the price of a single box, so I'm not mad. However, I am finding these price differences with more frequency which is a little disappointing. Hopefully, the SinglesSwag team is on this and working to ensure that pricing matches better.
Whether you're single or attached, I think you can enjoy this box. Plus, what a great monthly box if you're searching for something to replace your monthly POPSUGAR Must Have Box!
What about you? Did you have a favorite in this month's box? Let me know with a comment below.