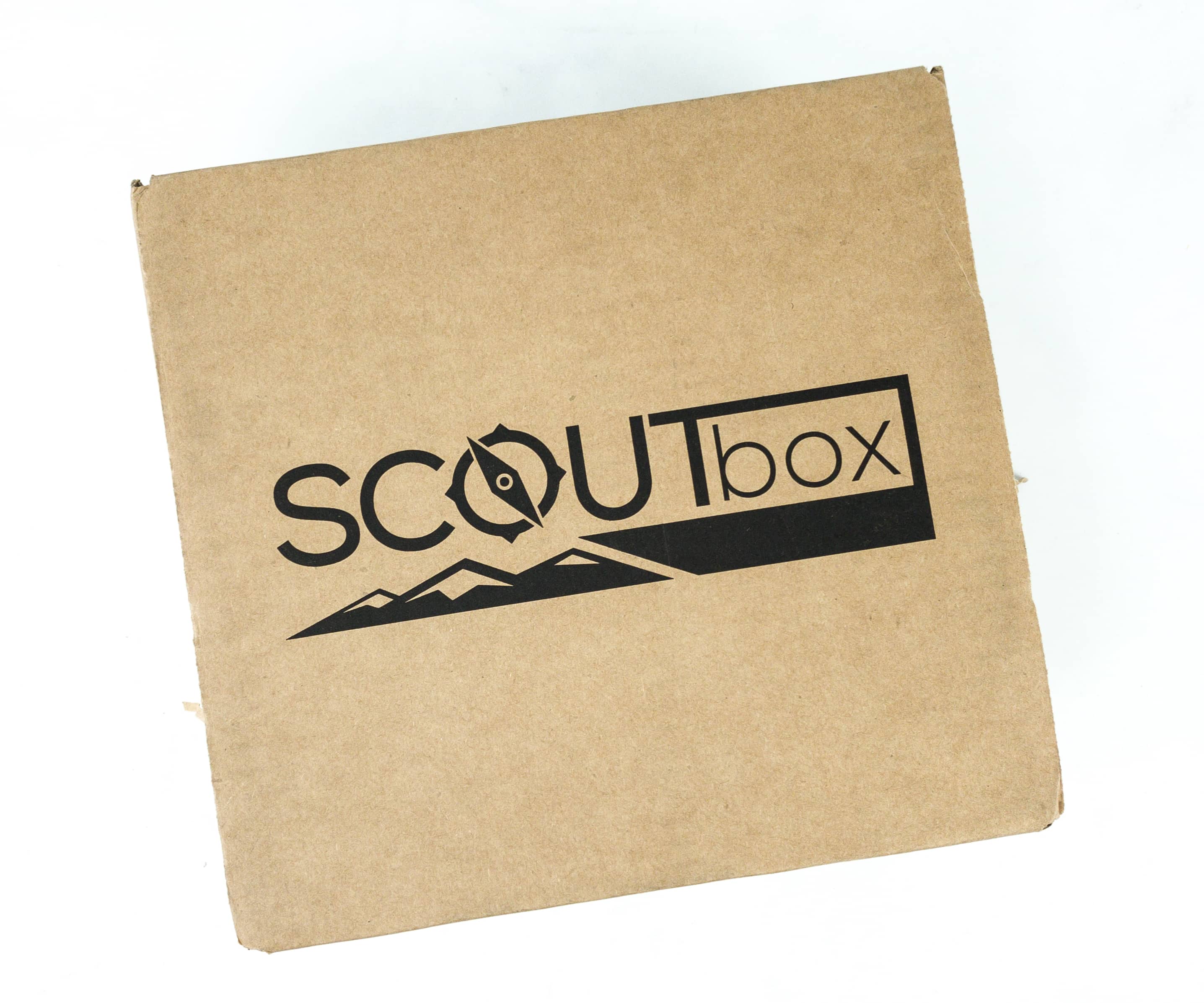 SCOUTbox is a monthly box subscription that delivers items from a variety of outdoor and adventure retailers around the world. Contents usually include outdoor gear, hiking/camping accessories, equipment, snacks, educational guides, and other resources, all delivered right to your door.
DEAL: Get $8.88 off your first subscription box! Use coupon code HELLO888.
The items are packed with brown squiggles.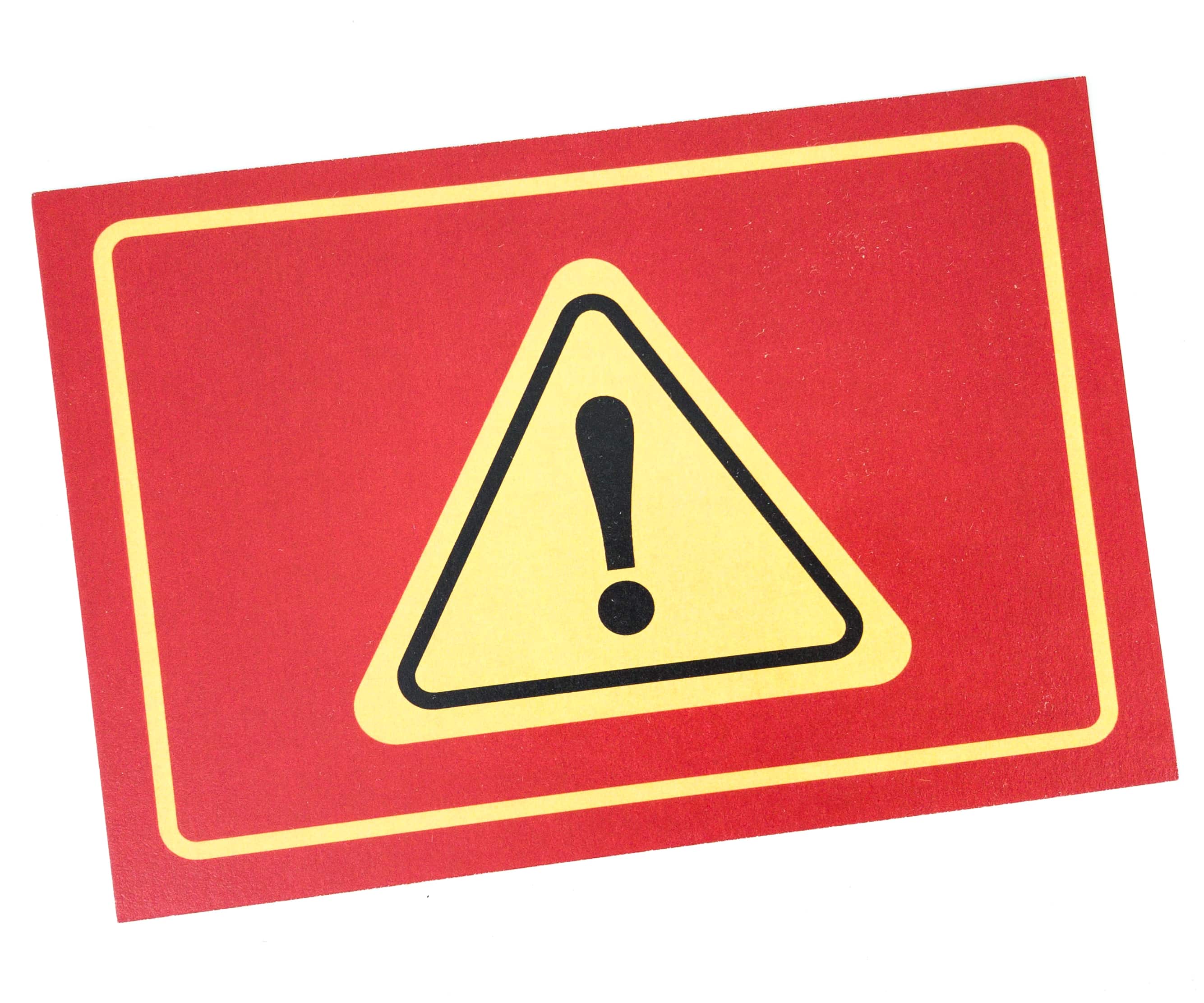 The September 2019 ScoutBox theme is Emergency Prep!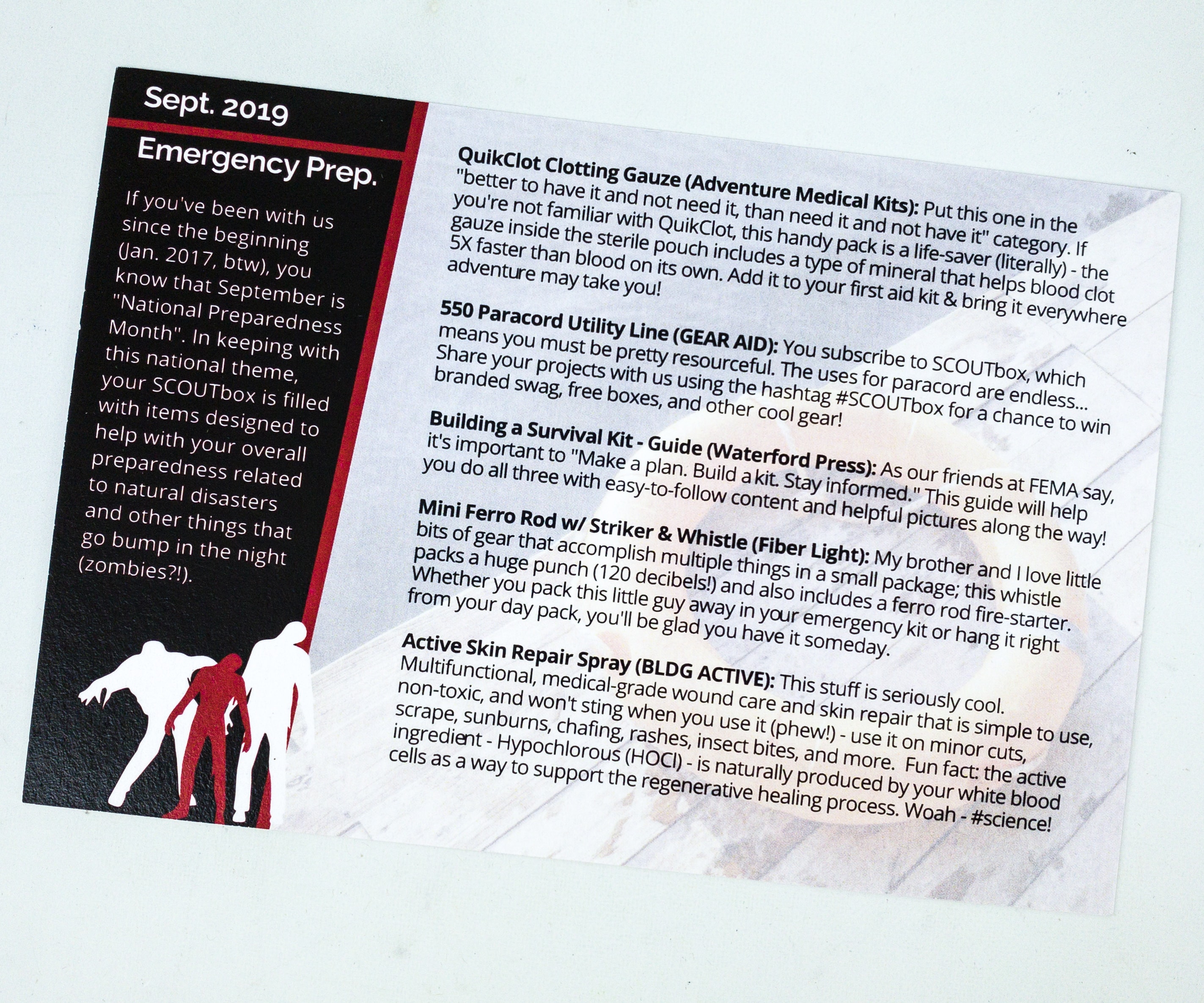 The back of the card lists all the items included in this month's box.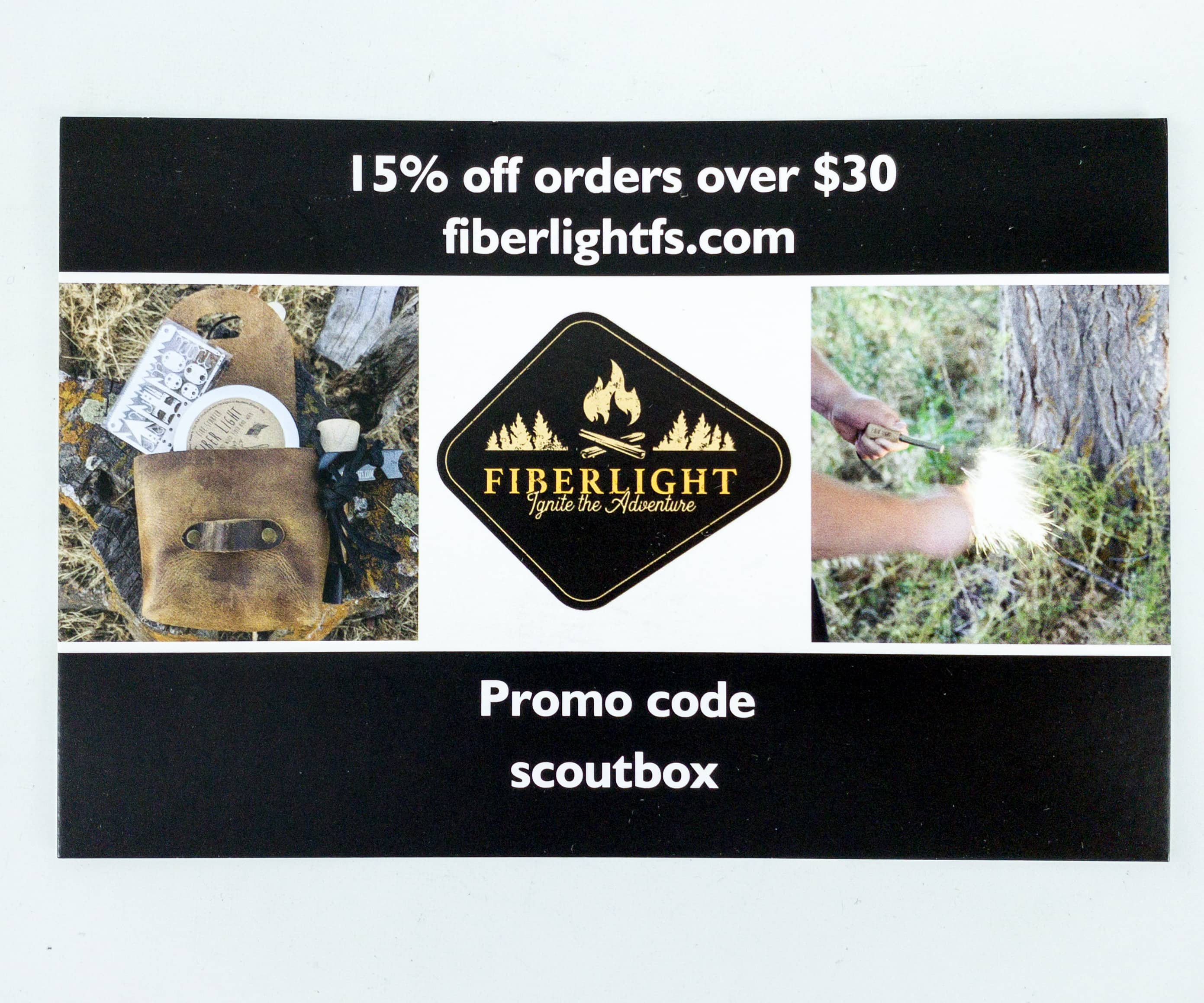 This month, we also got a 15% off coupon code for orders over $30 from Fiberlight.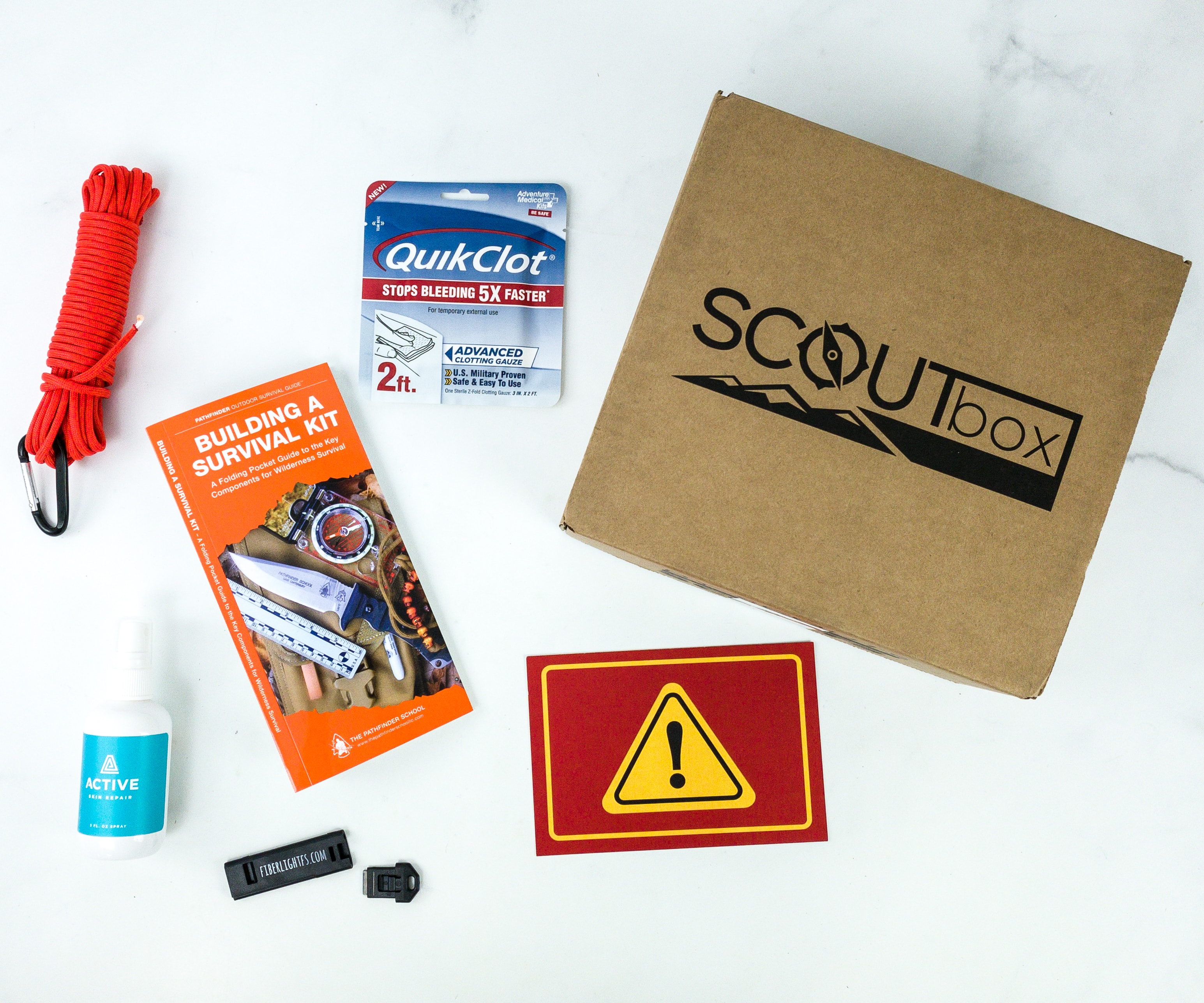 Everything in my box!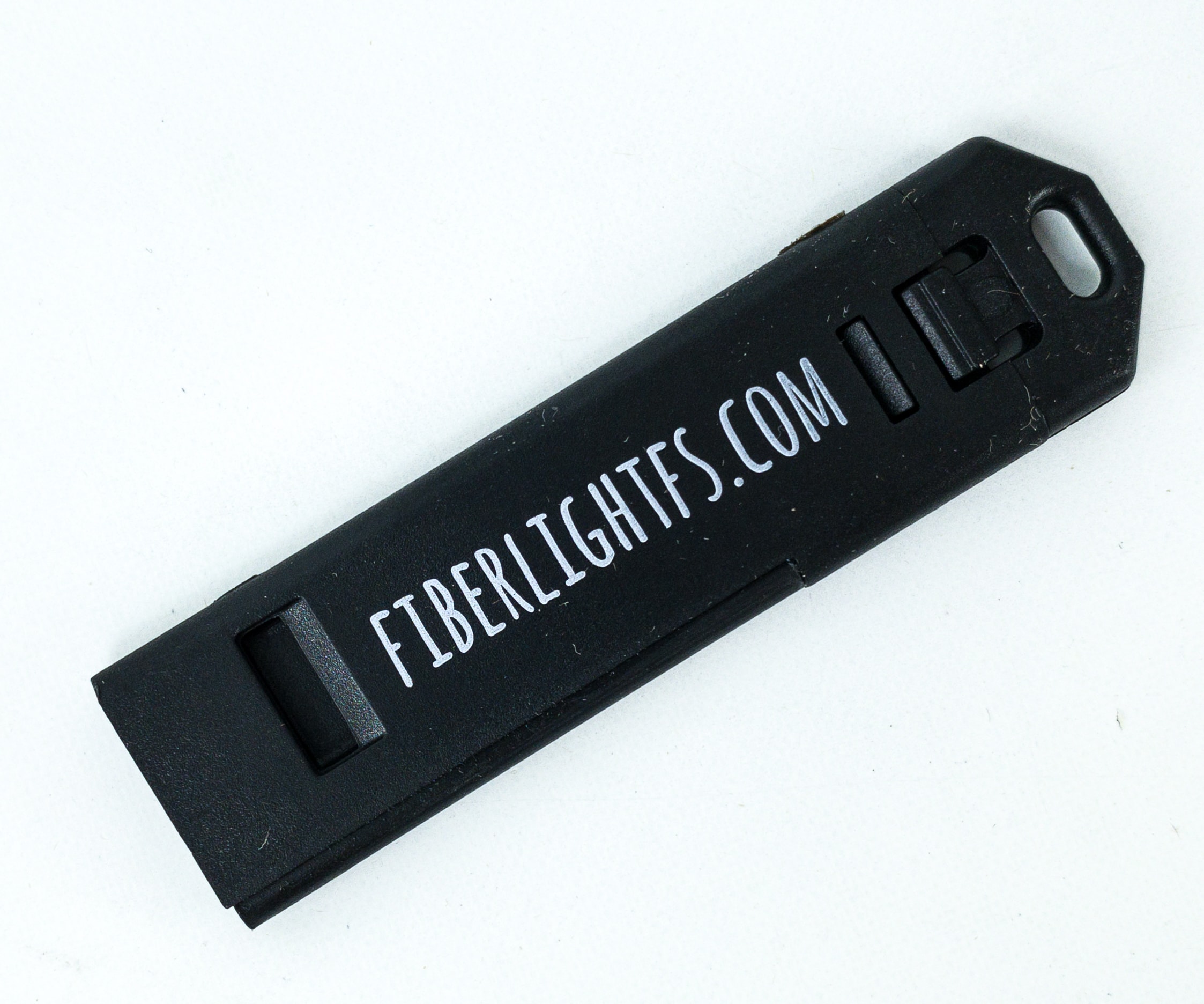 Fiber Light Mini Ferro Rod With Striker & Whistle ($9.49) Made with hard plastic, this is a mini-ferro rod with a whistle on the opposite end of the striker. It's small, so it's really portable.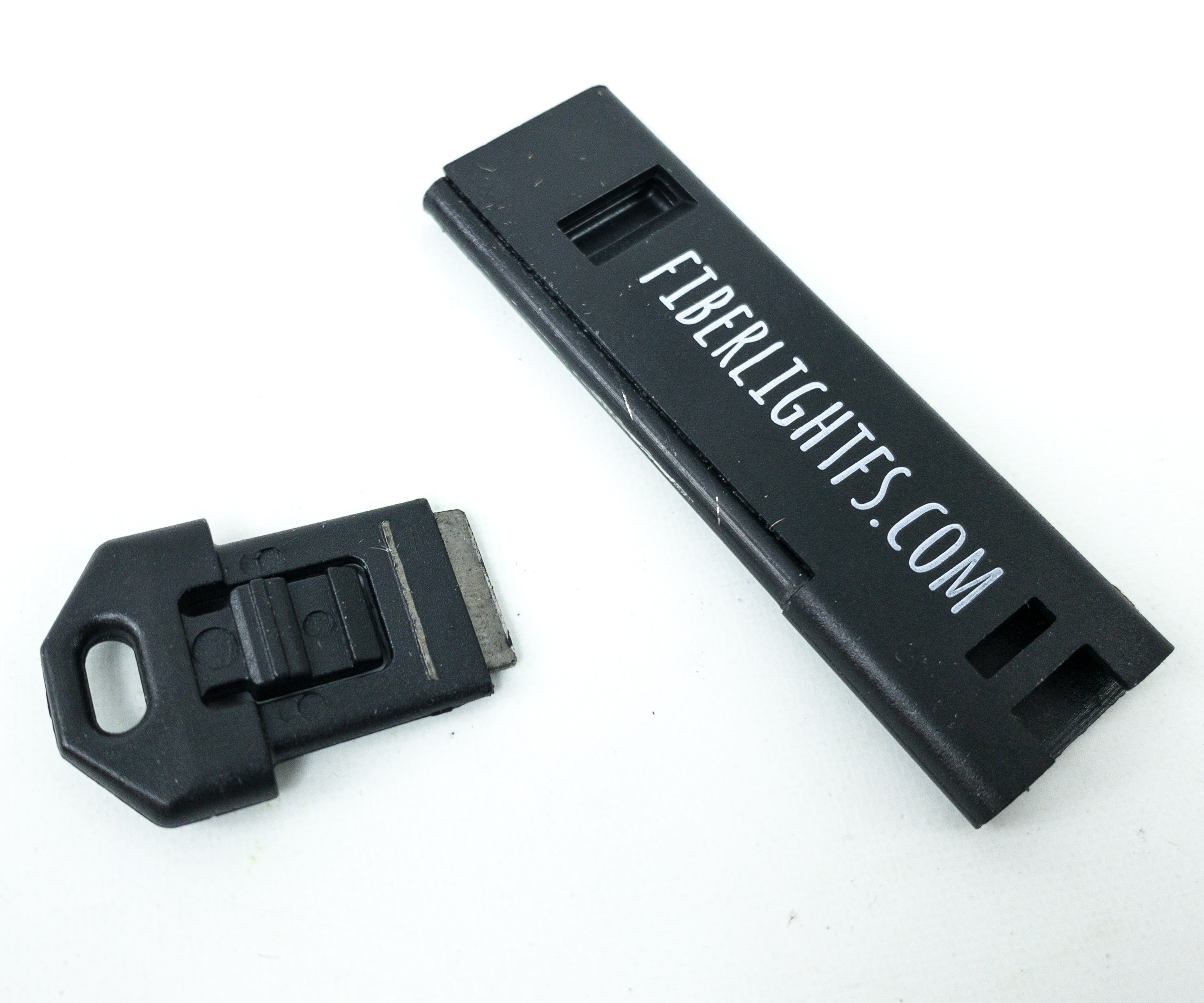 This is such a handy fire starter you can bring on camping trips. It produces sparks when scraped with a rough or sharp edge. The whistle is a nice addition as well. It's pretty loud so you can really use it to call for help during emergencies.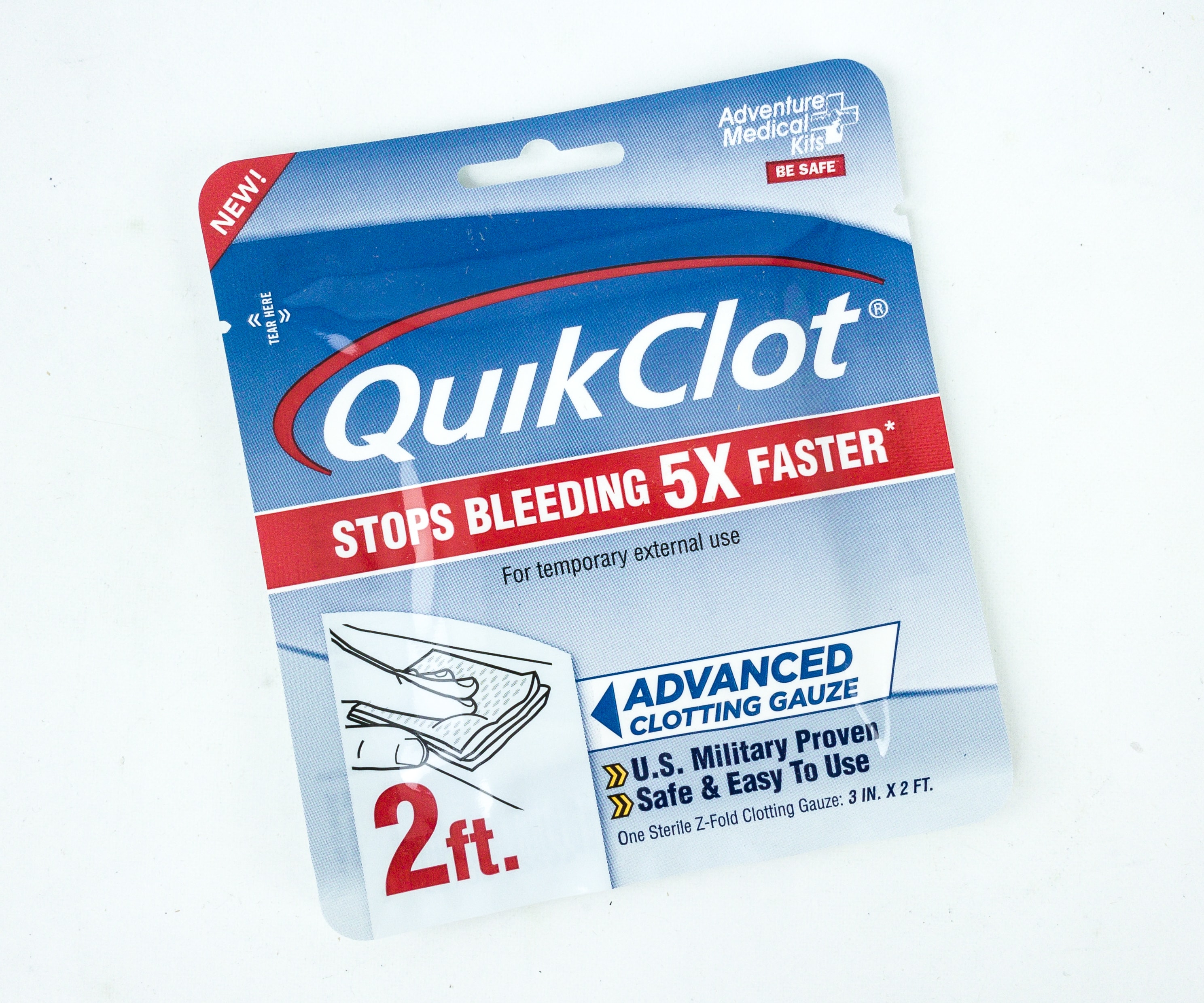 Adventure Medical Kits QuikCloth Clotting Gauze. No one wants to get injured during outdoor trips but it's also important to bring some first aid stuff when you go. This gauze with hemostatic agents is really an awesome addition to any outdoor emergency kit because it helps stop bleeding fast compared to when you use regular cloth.
The back of the packaging even lists instructions on how to use it. Just place the gauze on the wound and apply pressure for 3 minutes or until the bleeding stops.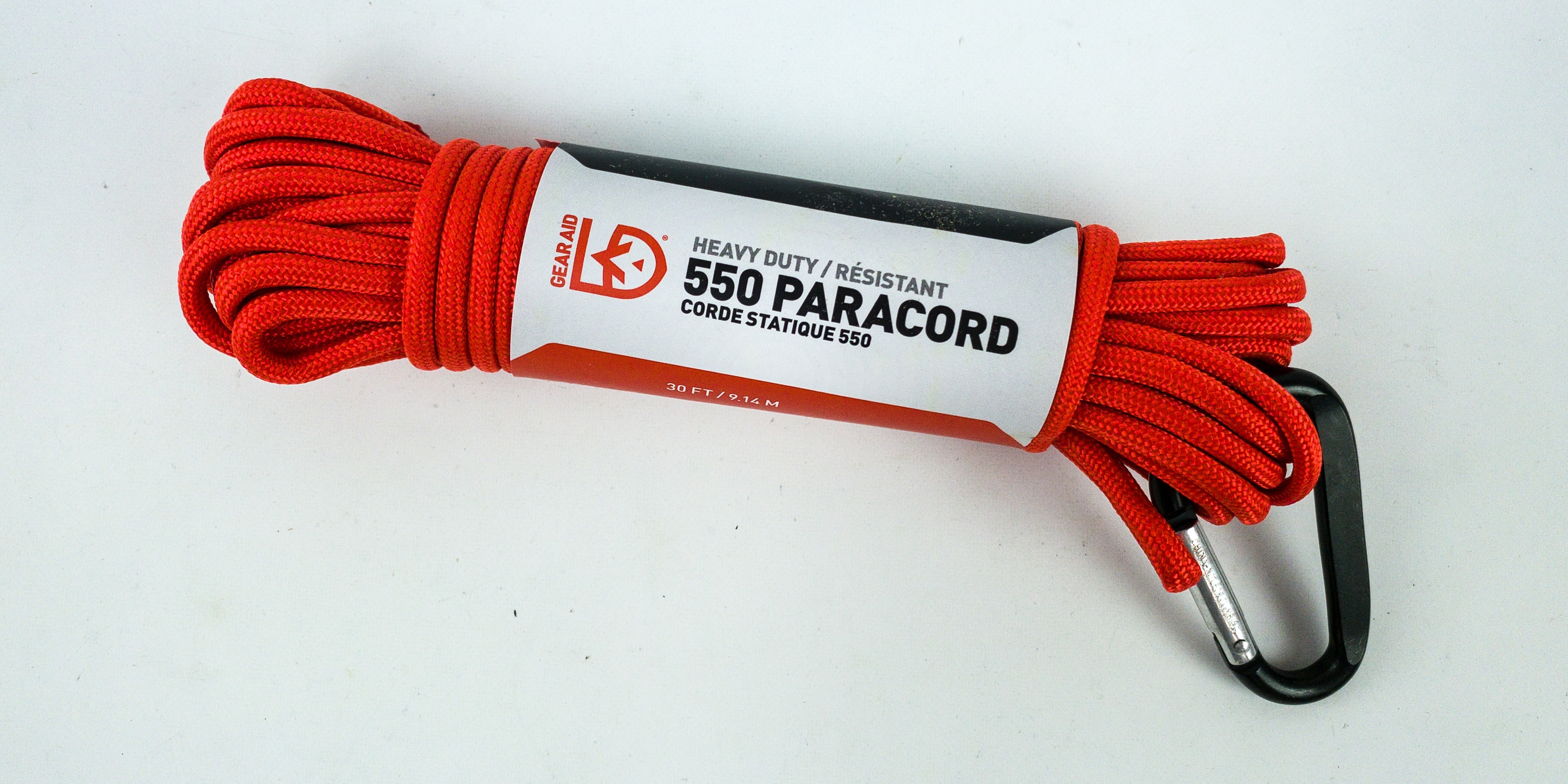 Hear Aid 550 Paracord Utility Line ($6.50) Here's another camping and survival must-have, a nylon paracord that you can use as a fishing line, clothesline, fire starter, and even for securing tents and tarps.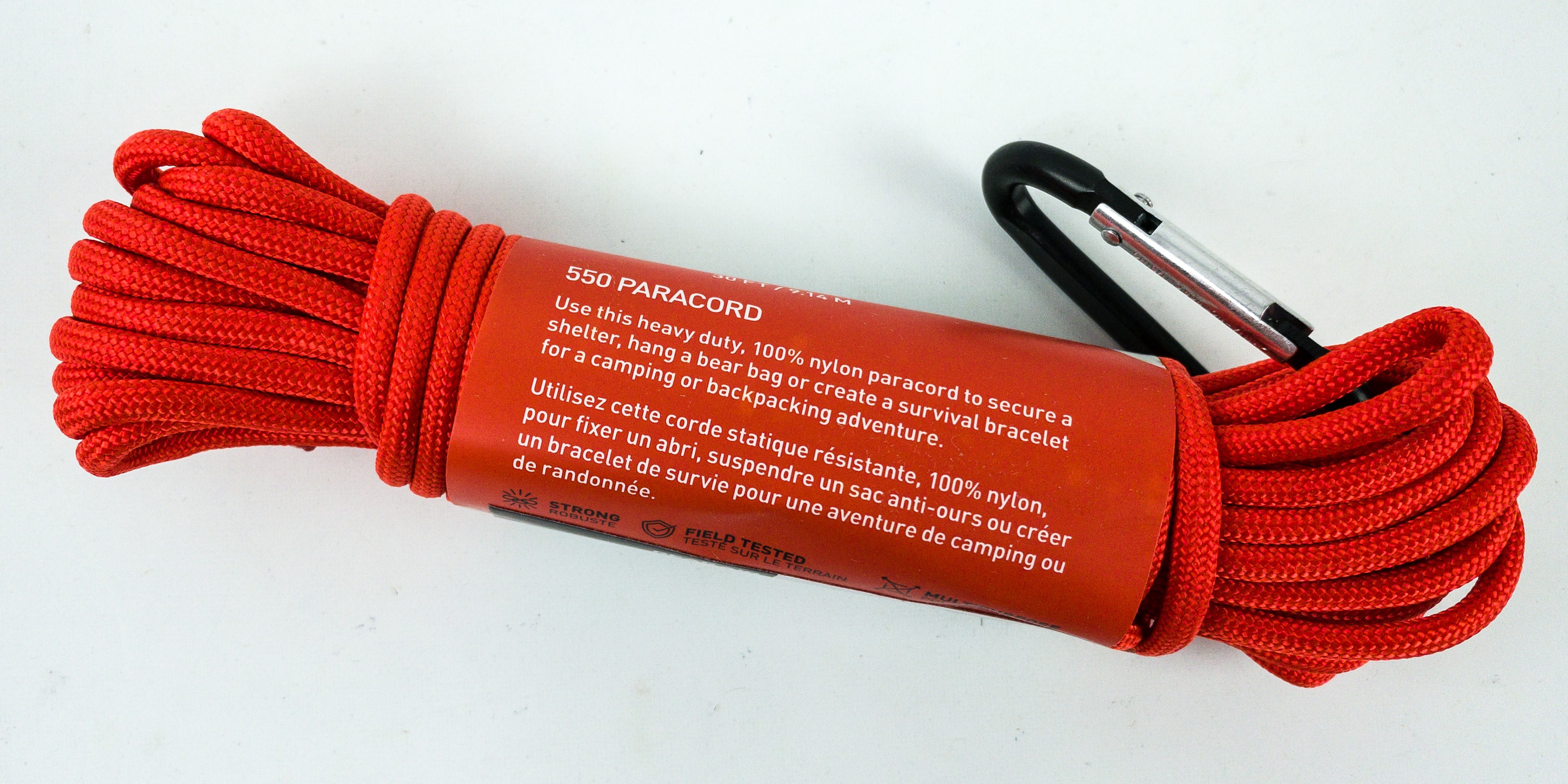 We got the paracord in red. It's 30 feet long!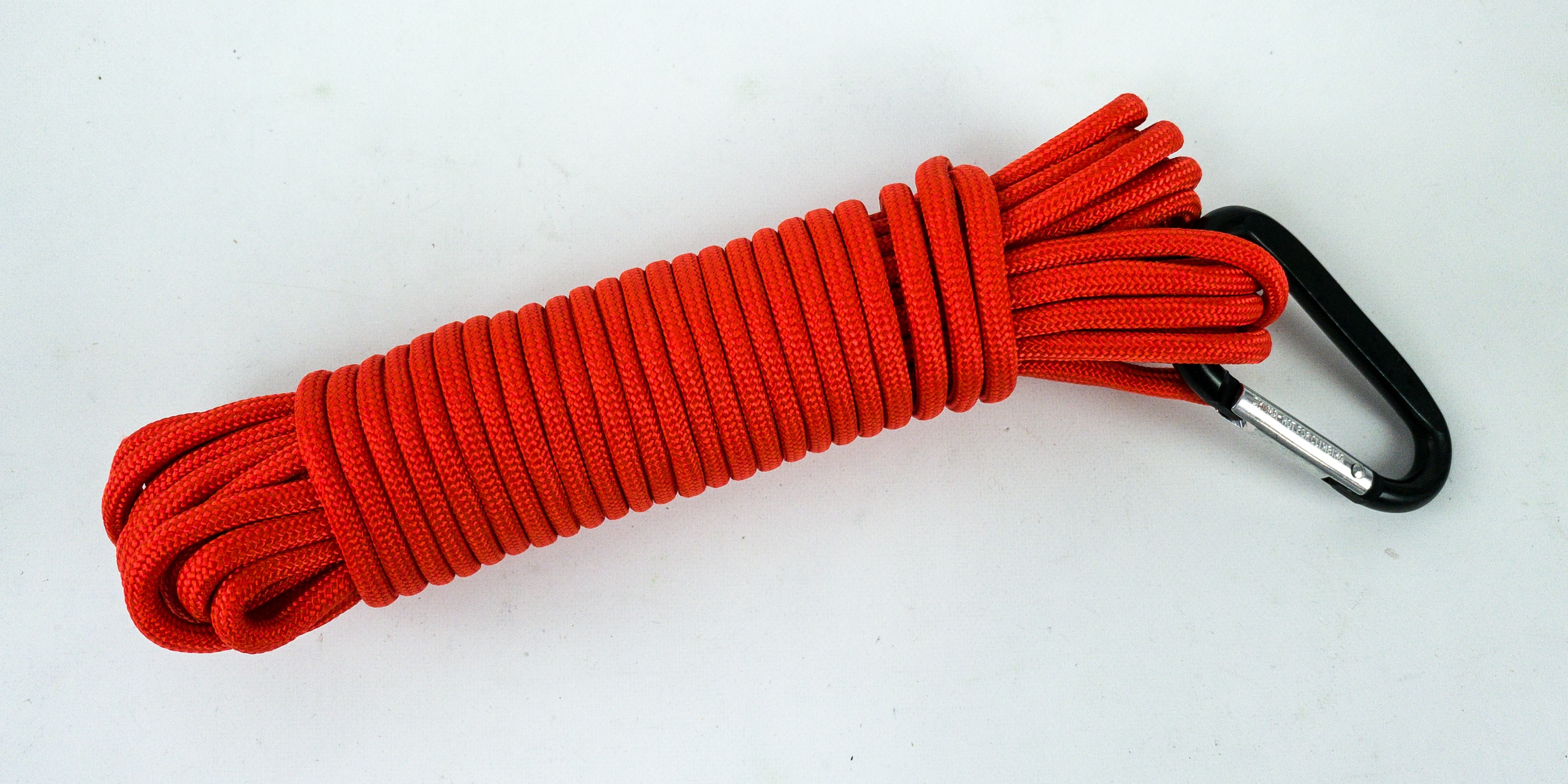 It even comes with a carabiner so you can easily attach it on your backpack.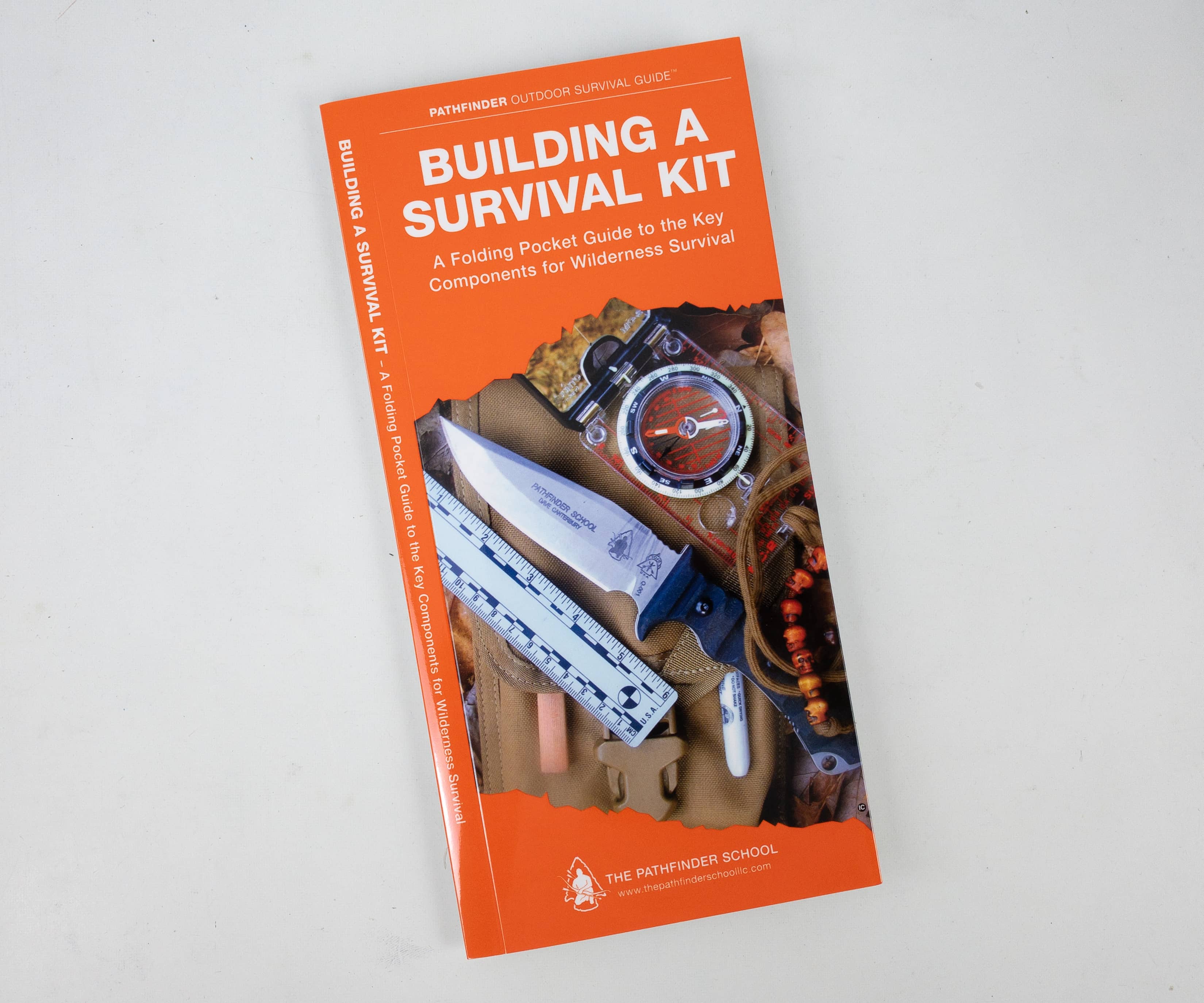 Building a Survival Kit Guide by Waterford Press. This handy guide is useful for anyone who wants to build an outdoor survival kit!
A simple survival kit is something to have in your pack or vehicle to help you survive any emergency situation. The contents will help you secure warmth, shelter, water, and a method to signal for help.

My Pathfinder Outdoor Survival Guides offer you the most simple and common sense approach to being prepared for a survival situation. If you practice the skills and techniques that are discussed in these guides, you will be in a far superior position when the situation arises.
It's packed with useful information, like what to do before you go, step by step instructions, and a list of all the essentials you need to add to your kit.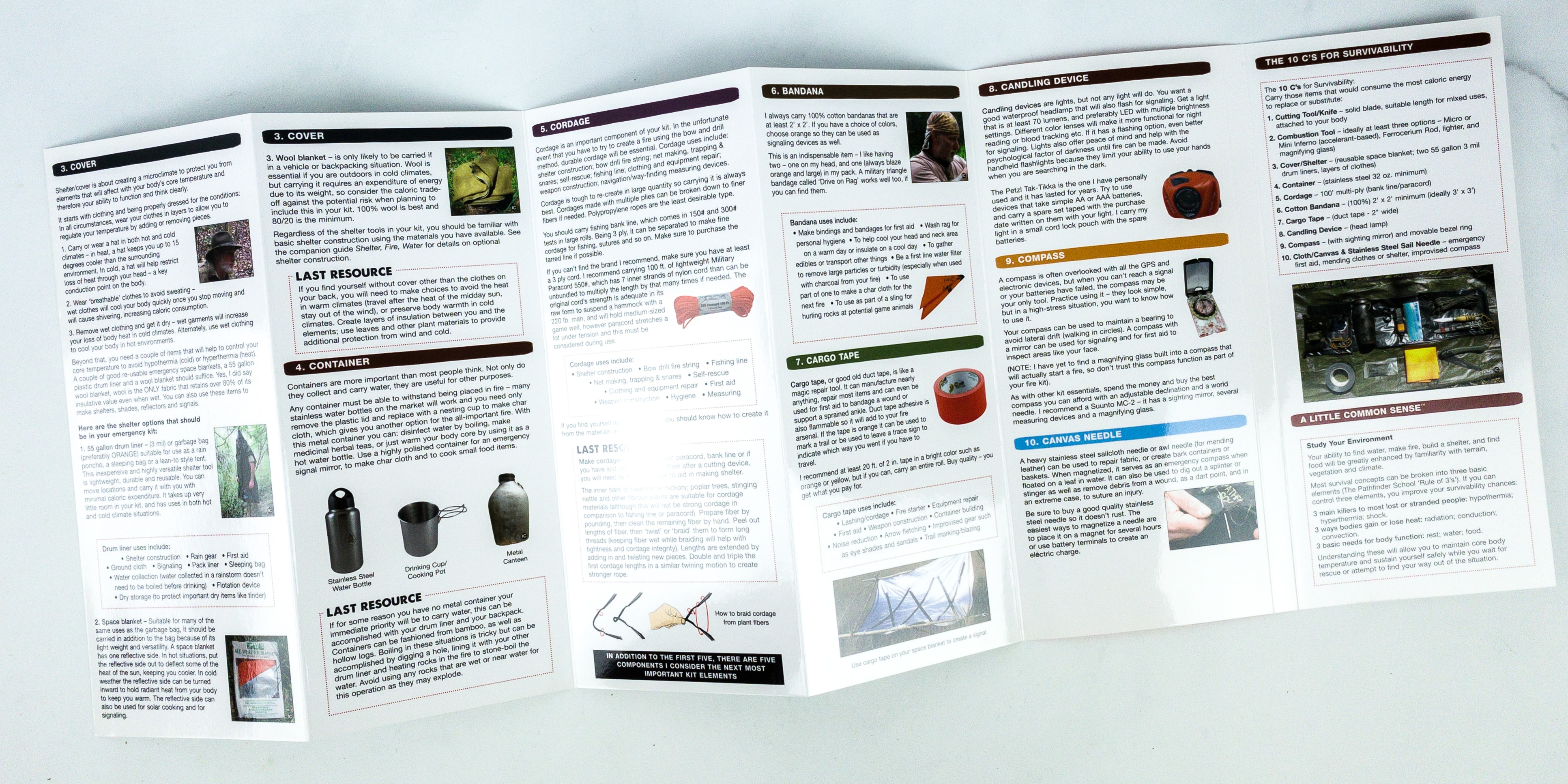 There are also photos to easily identify the items and to understand different survival techniques.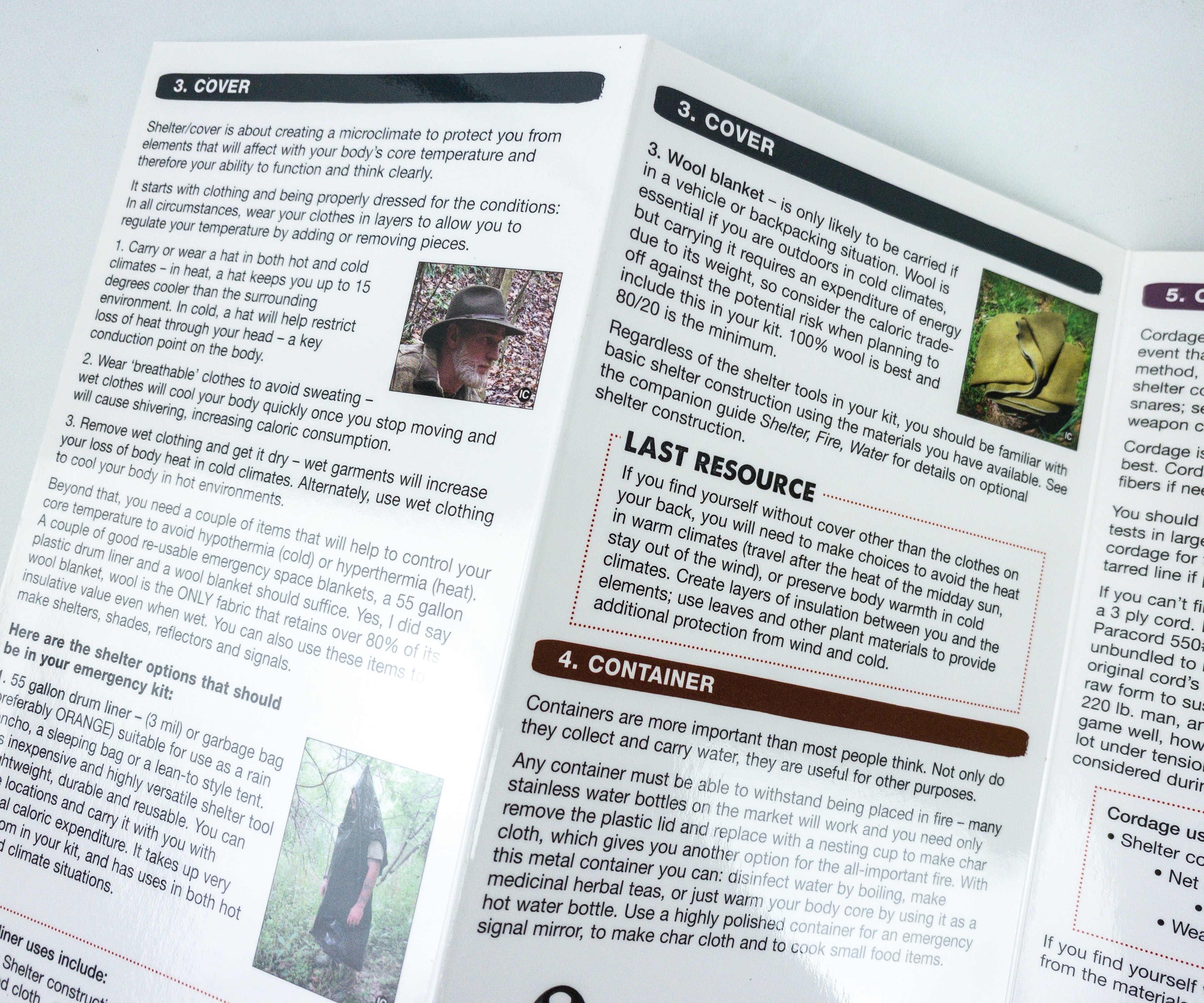 The text is small because they packed a lot of information into one pamphlet.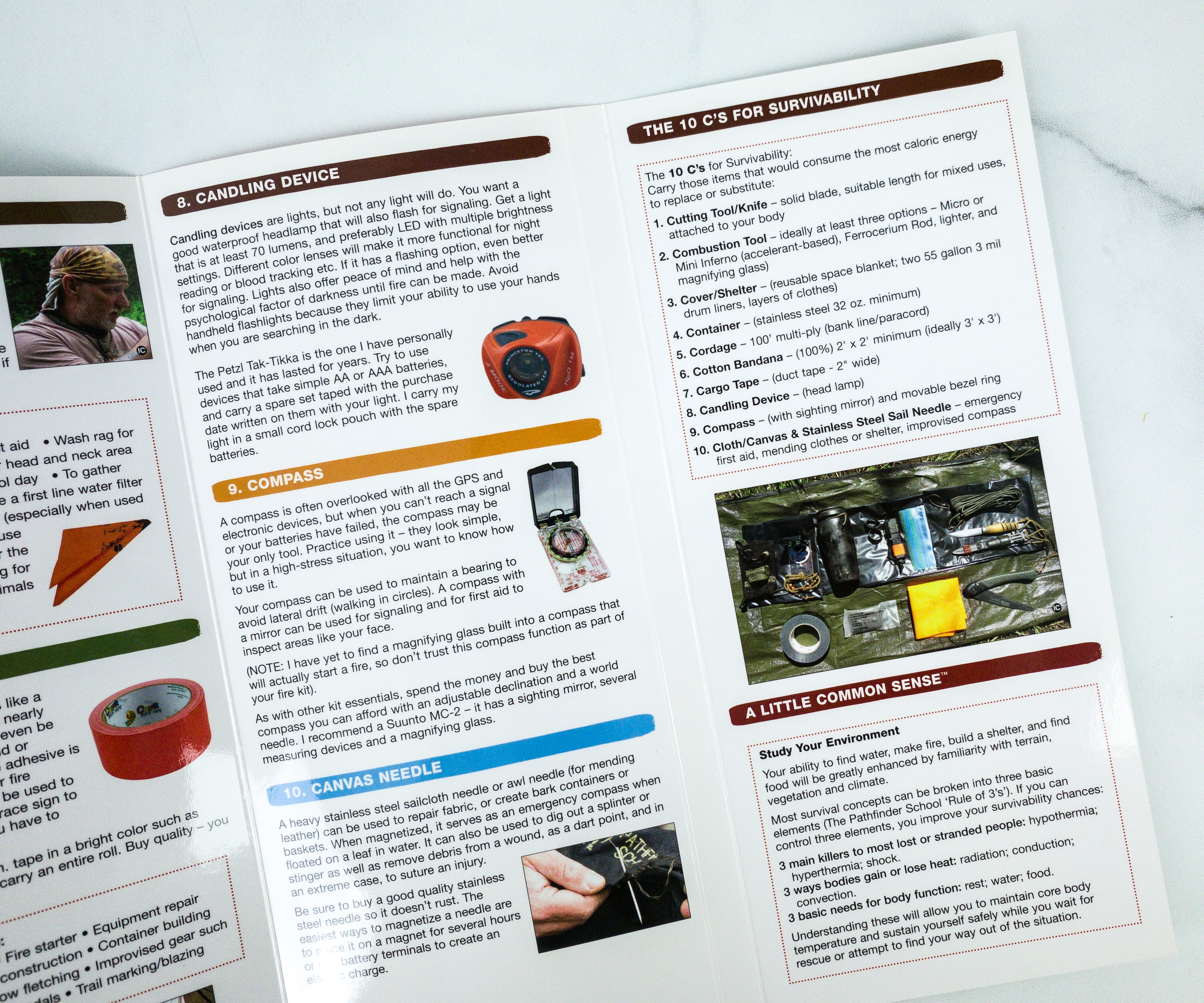 The layout is clean and simple. Since it's thin and lightweight, you can even pack this guide in your bag so you can take it out in case you need it.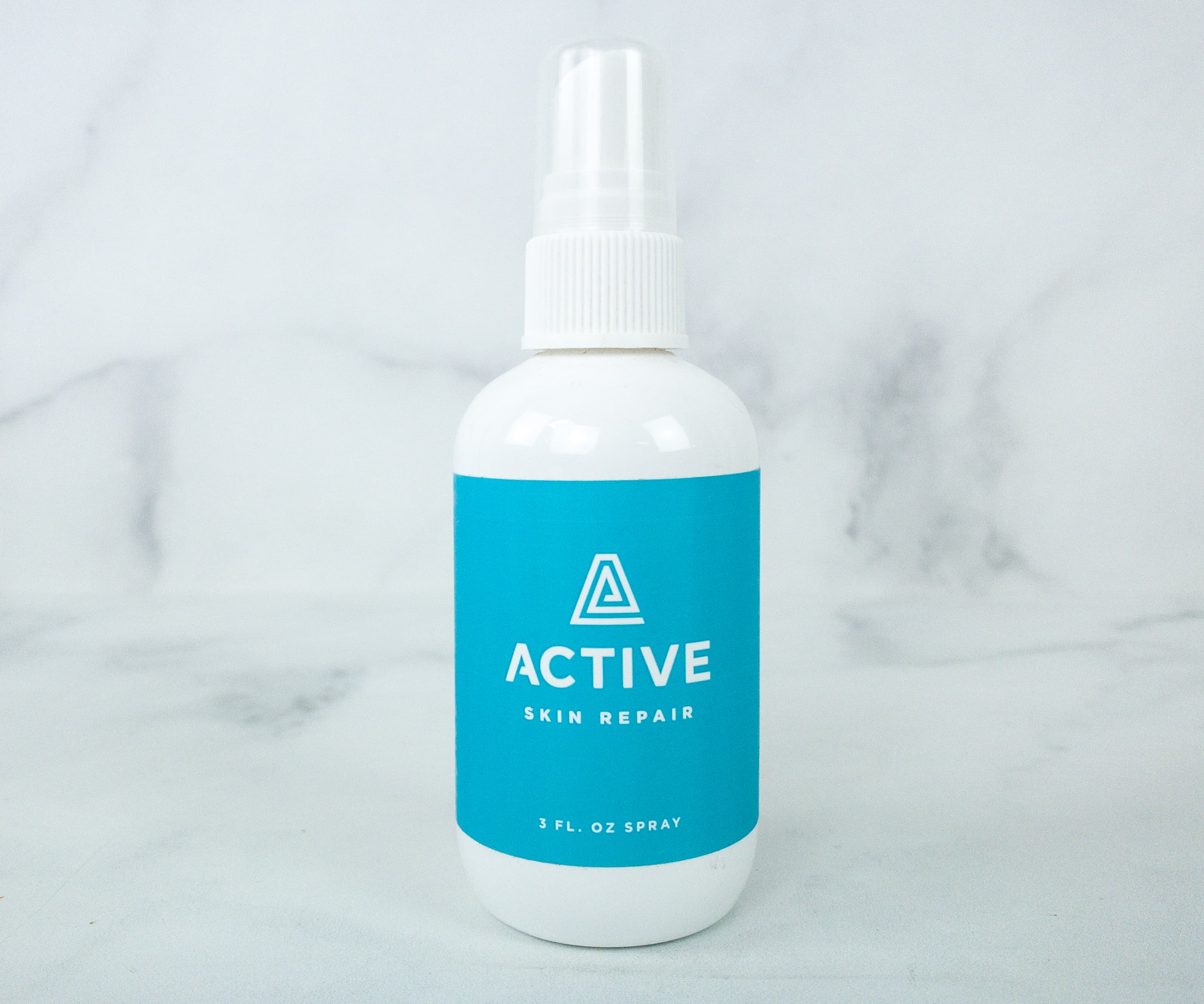 BLDG Active Active Skin Repair Spray ($24.99) It's a skin repair formula that aids in wound care. They packed it in a spray bottle, so we can easily carry it wherever we go, even when we go to the wilderness.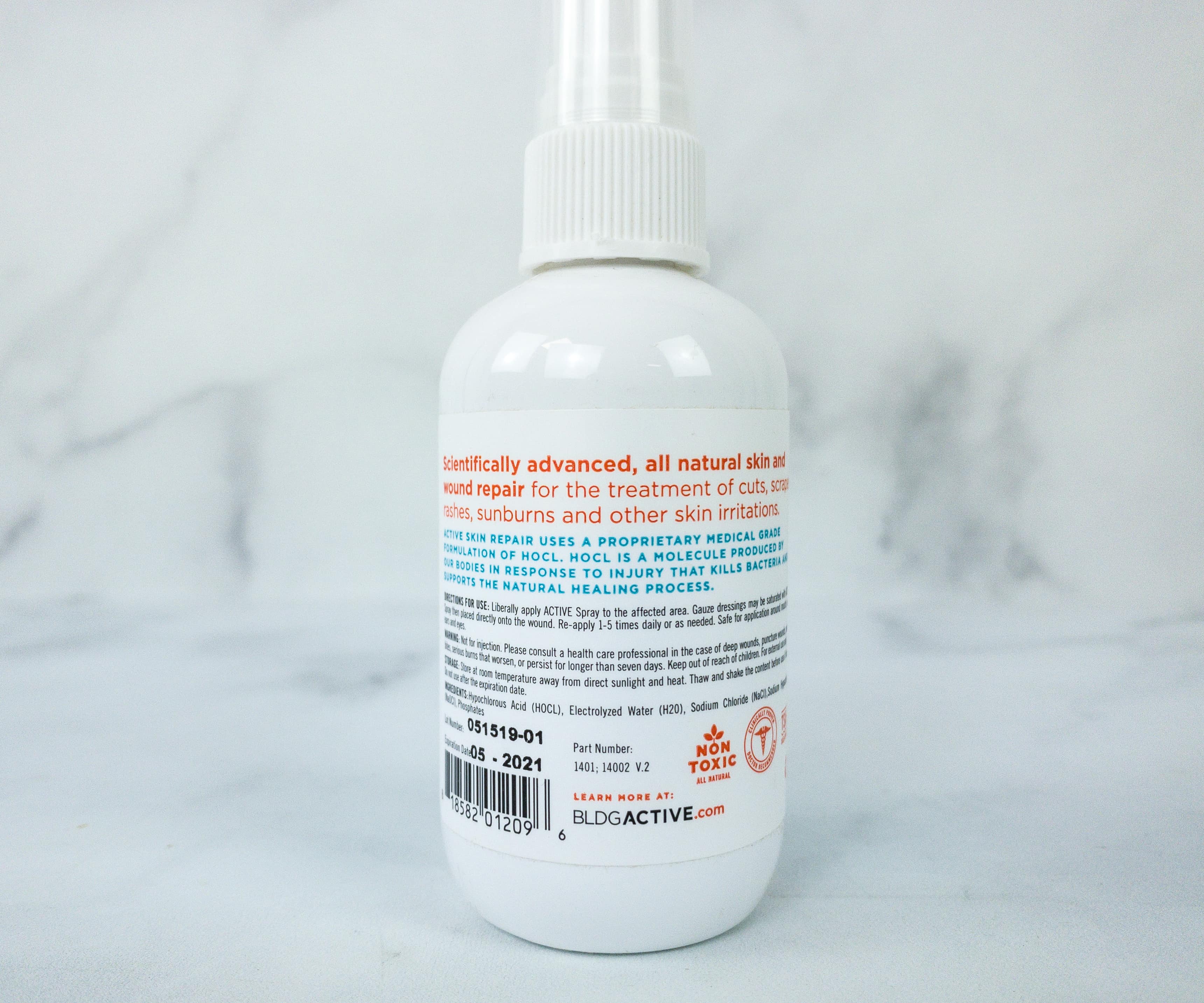 From sunburns, chafing, and rashes to minor wounds, cuts, scrapes, this formula is pretty useful. It even works on insect bites and other skin irritations.
The best thing is that it's gentle on the skin and it doesn't contain any toxic substances. There's an information card that further explains the skin repair formula. They also gave us a 25% off coupon code from BLDG Active.
SCOUTbox helps us prepare for outdoor adventures every month with their curation of high-quality gear and accessories. This month, the focus is emergency and survival, and I couldn't stress enough how important it is to know how to deal with such situations. Everything they included in the box is helpful and well-thought-out. They're even portable so we won't have a hard time bringing them even in the most far-flung destinations!
What do you think of this month's box?