Royalty Packs is a monthly kids/tweens subscription box for your favorite little princess. For only $29.95, get a box filled with fashion accessories and beauty products handpicked for little girls who hold a special place in their hearts for tutus and tiaras. Available in Royalty Pack 4-8 years old and Royalty Pack 9-12 years old.
DEAL: Get 15% off your order! Use coupon code HELLO. One time use per customer. Offer valid on any items in princess shop including subscription boxes.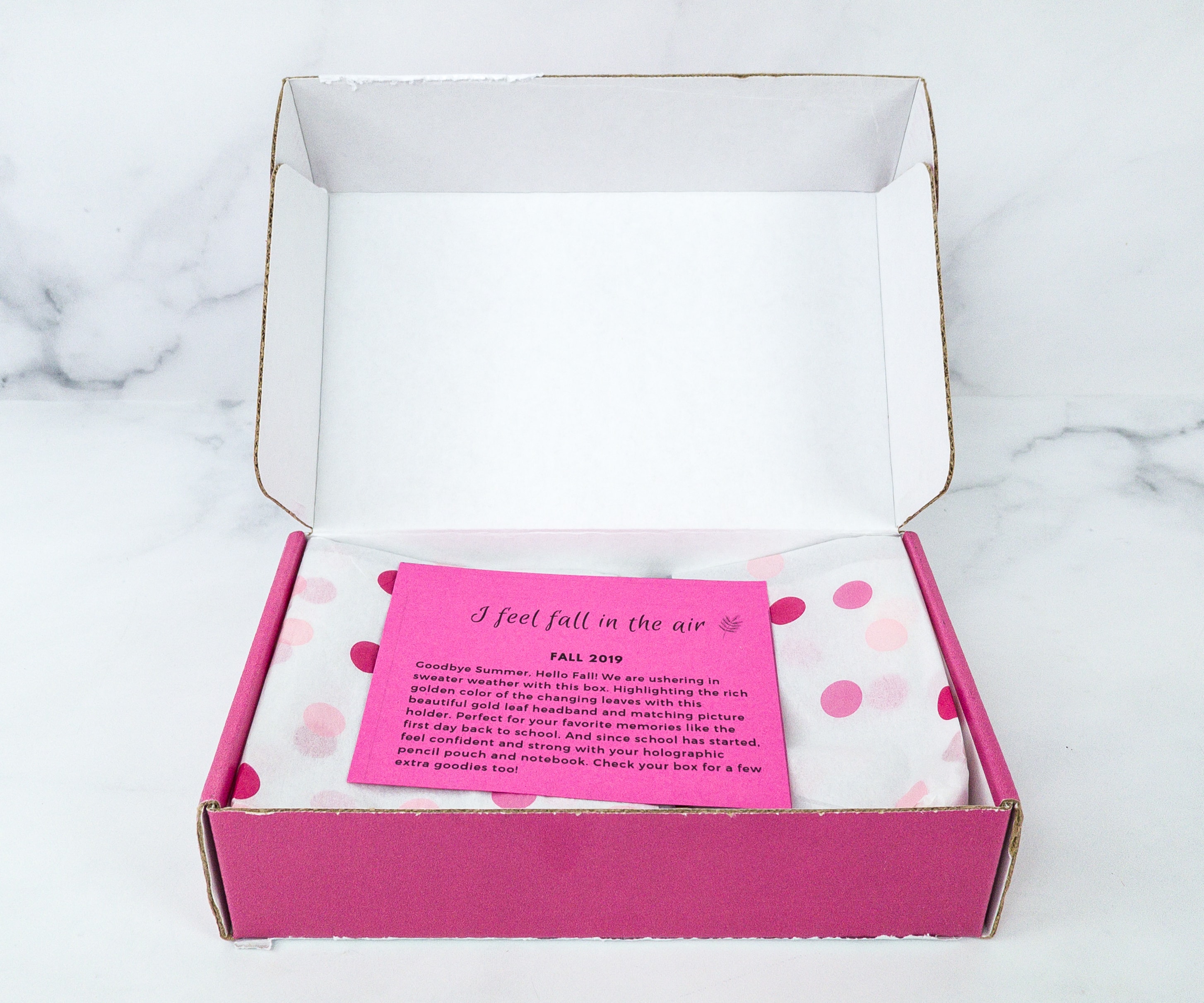 This is a review of the Royalty Packs 9-12 years old.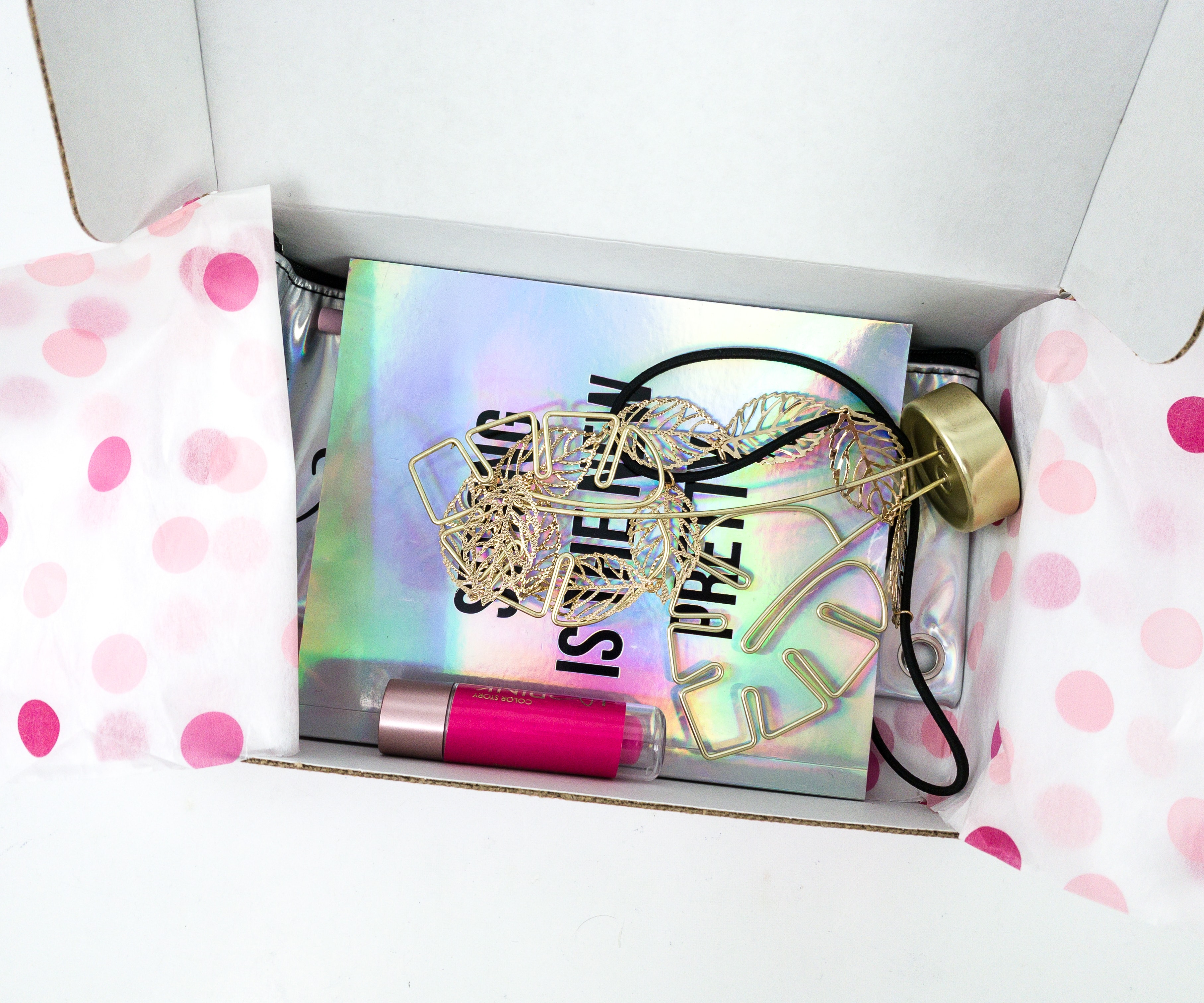 The items are wrapped in a cute polka-dot tissue paper.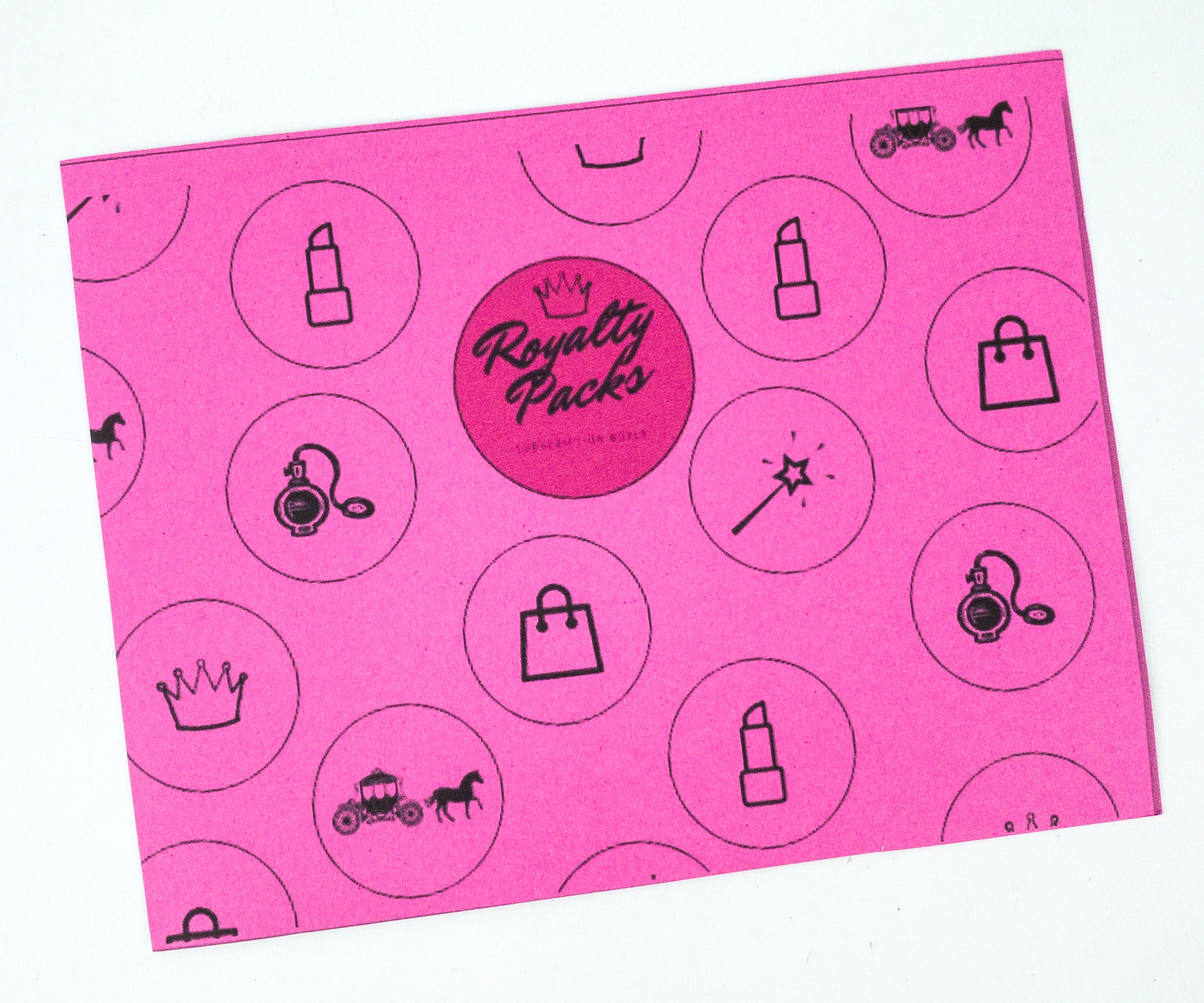 There's also an included info card.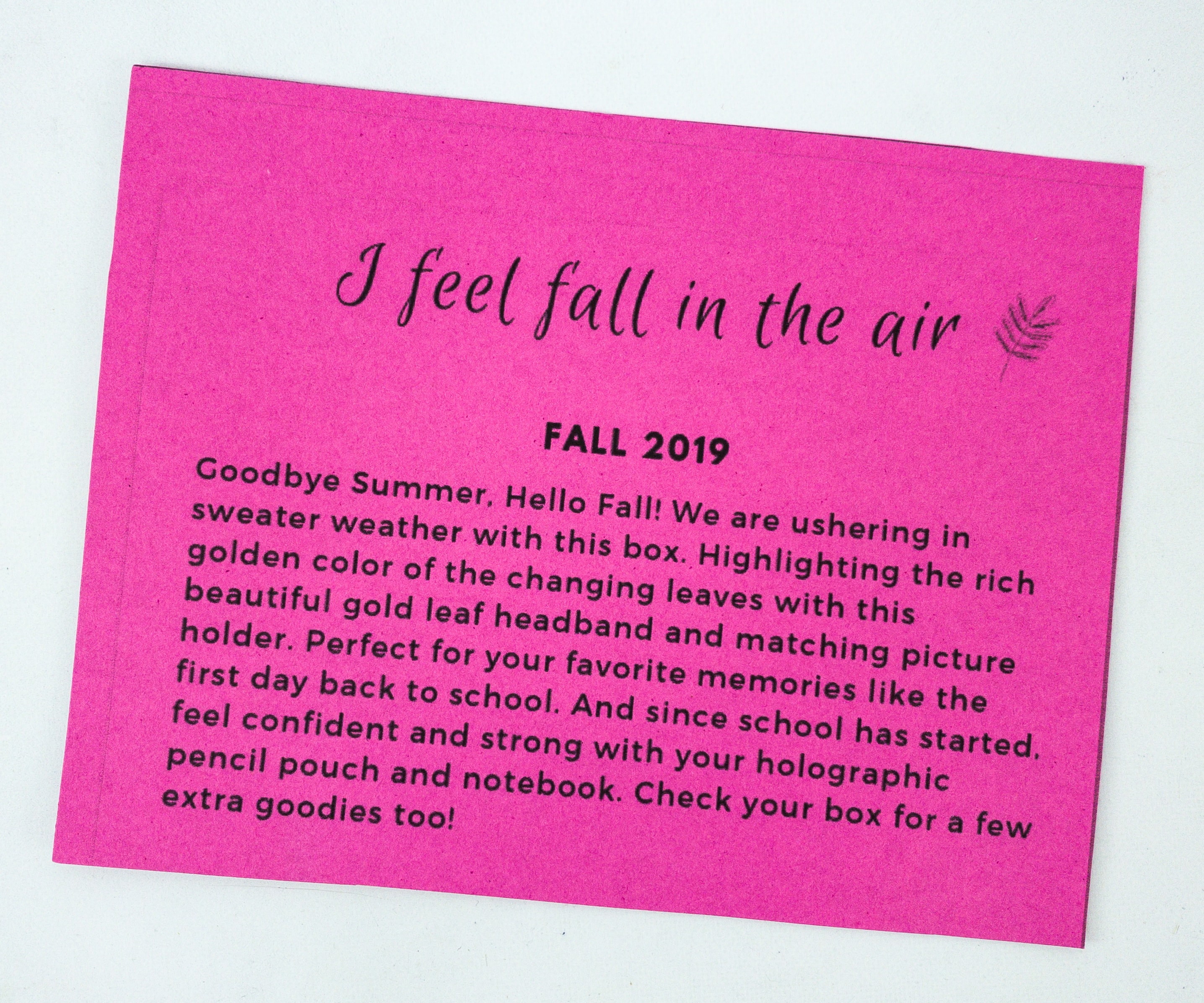 At the back, there's a note about the Fall 2019 box!
Goodbye Summer, Hello Fall! We are ushering in sweater weather with this box. Highlighting the rich golden color of the changing leaves with this beautiful gold leaf headband and matching picture holder. Perfect for your favorite memories like the first day back to school. And since school has started, feel confident and strong with your holographic pencil pouch and notebook. Check your box for a few extra goodies too!
Everything in the Fall 2019 box!
Holographic Pencil Pouch. It's a personalized pencil case. We love the font that they used, it's really chic and pretty! [FYI, we edited out the rest of my kiddo's name]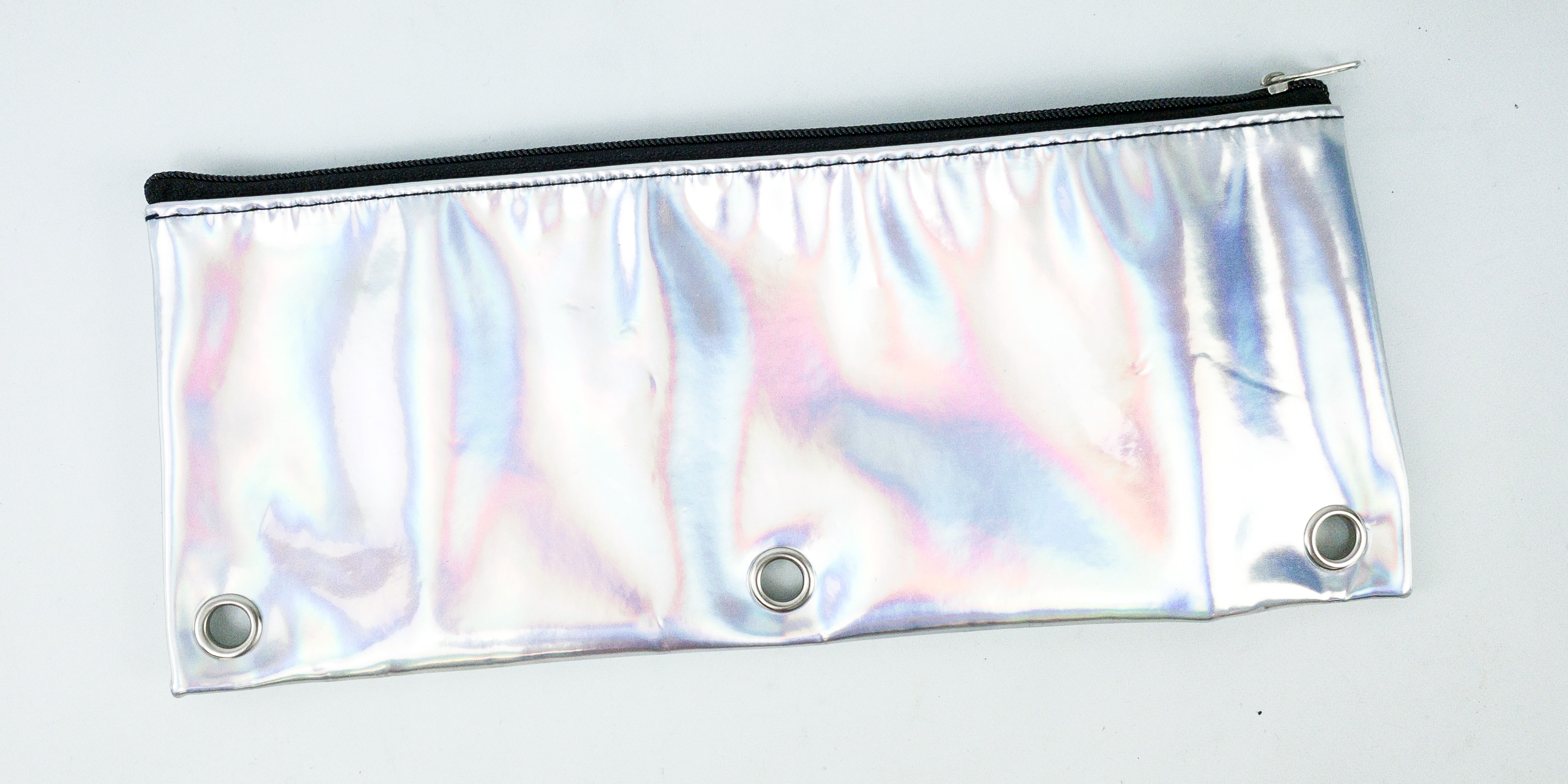 The back shows more of the beauty of the plain holograph. This will fit a bunch of pens, pencils, and other writing tools.
"Strong Is The New Pretty" Holographic Notebook. Like the pencil case, the cover of this notebook is glossy and it looks like a YA Sci-Fi book cover!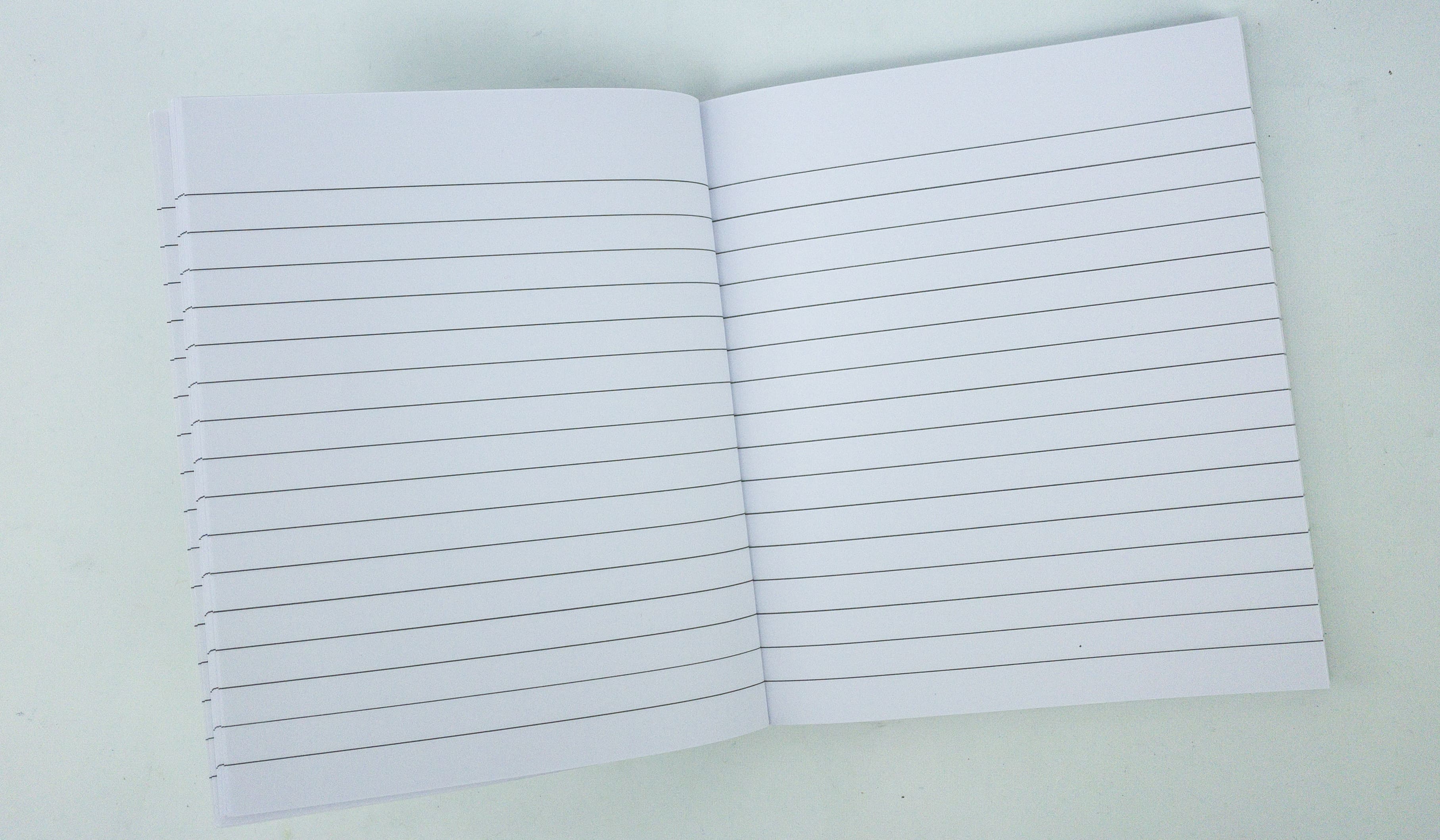 For organized note-taking, all the pages are lined. This can work as a journal or a keepsake notebook!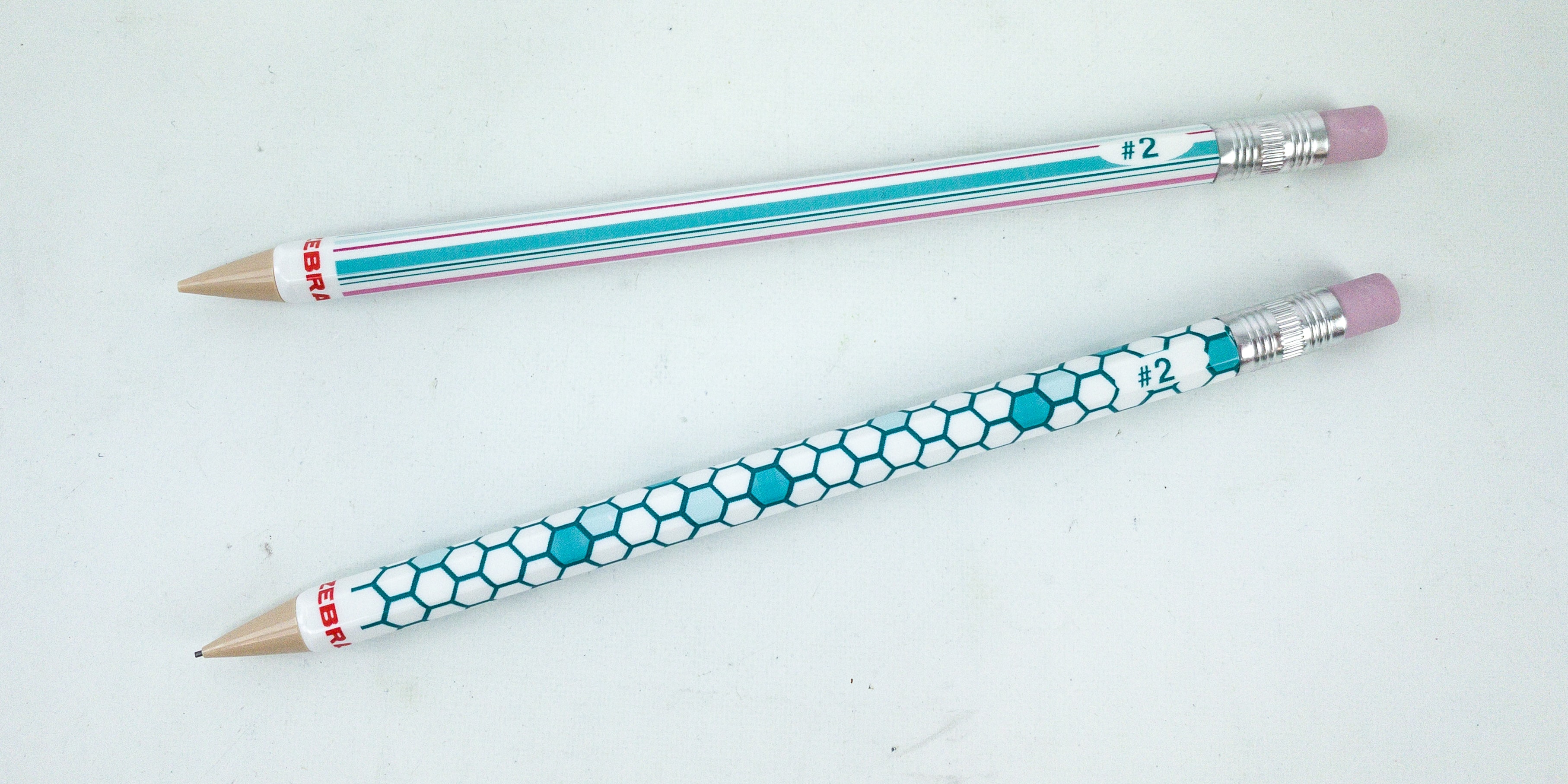 Pencils. I got pencils, and at first look, they actually look like normal wood pencils that you still need to sharpen!
They are actually #2 mechanical pencils, and they come with large erasers that serve as an easy lead-advancing mechanism.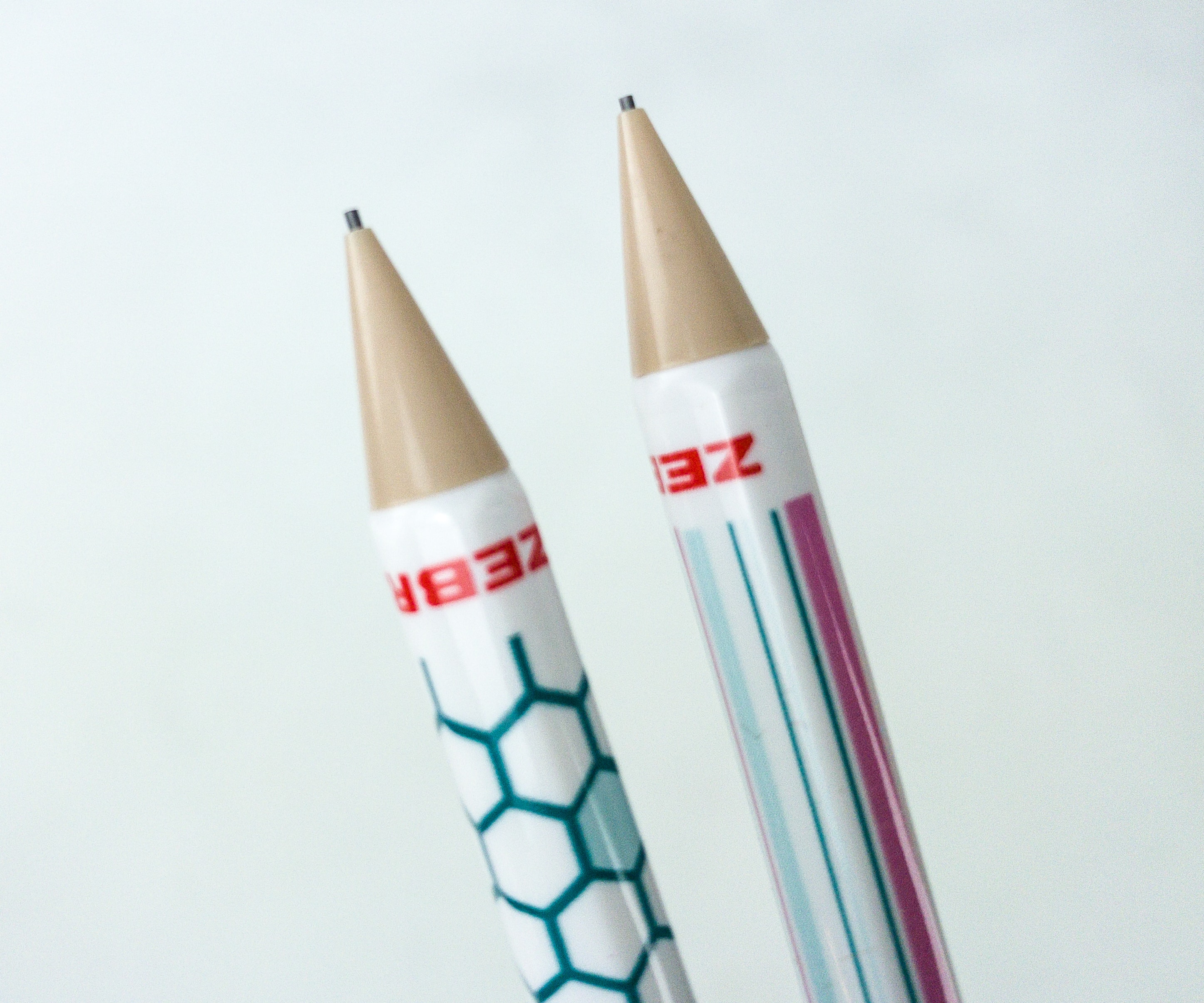 Both pencils have hexagonal barrels and work for 0.7mm lead size.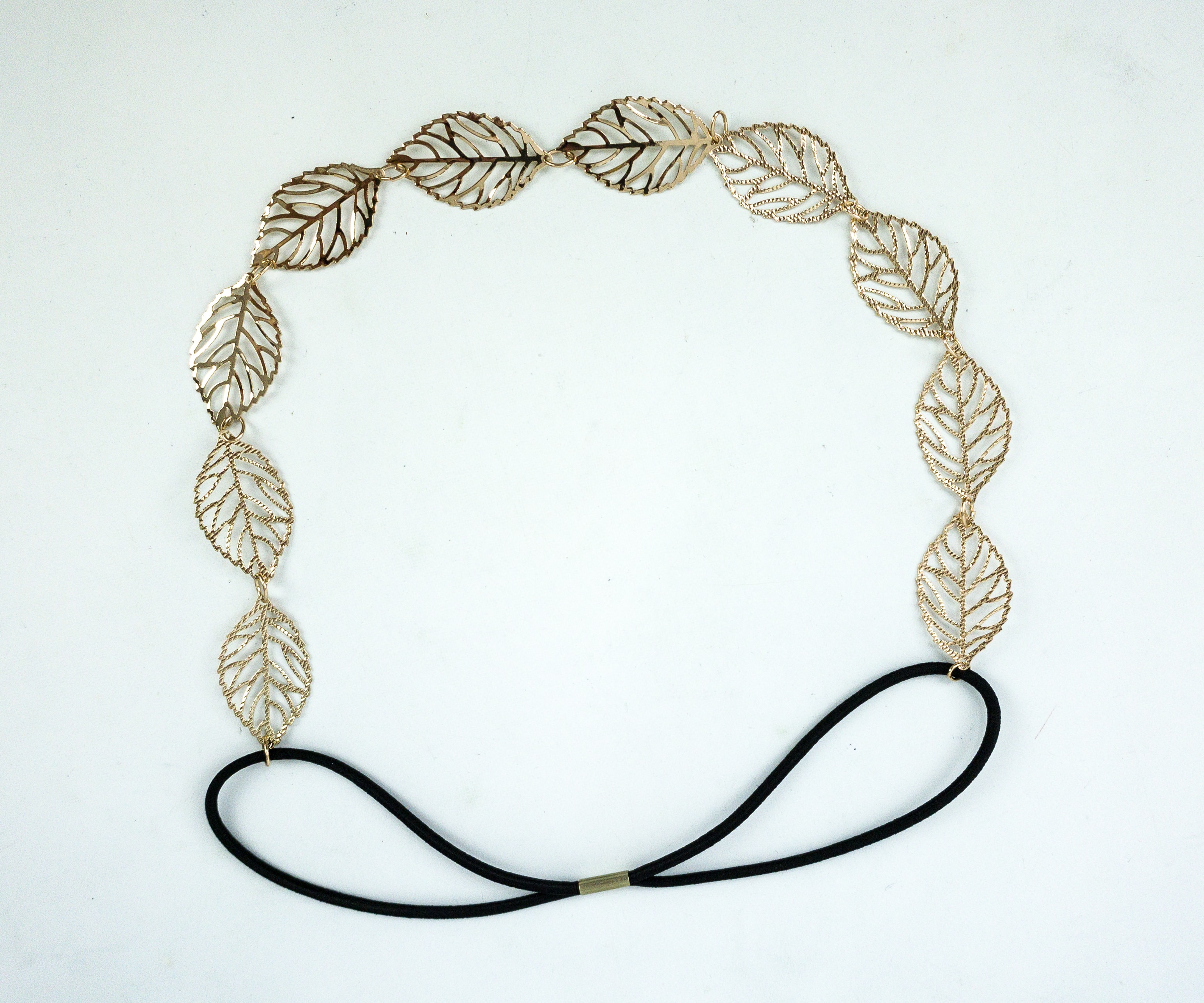 Headband. We love this black headband with golden leaves as it perfectly represents the season. This will keep your hair in place, away from your face in such a stylish way!
Photo Holder. This gold-colored holder looks gorgeous! This will definitely keep your loose sheets of paper in place, aside from holding your display picture on your desk. The leaf details are amazing as well.
Lip Butter. To keep your lips moisturized and soft during cold days, they included this lip butter!
The lip butter adds a pretty pink hue on the lips as well.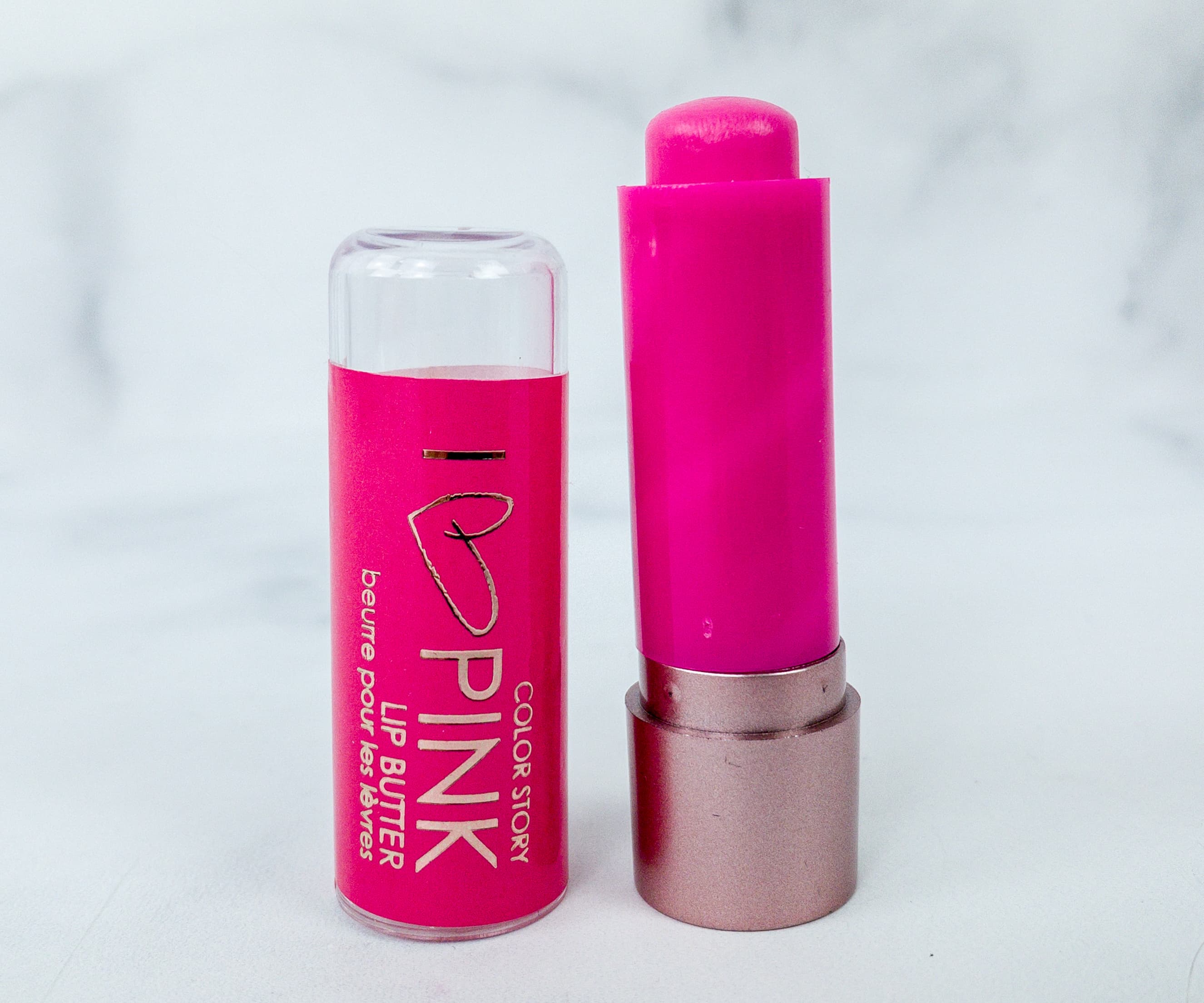 It glides smoothly on the lips and doesn't feel icky either. Just the right gentle lip product for tweens!
We love how useful and pretty the contents of this box are! Also, everything here fits the season perfectly! The holographic pouch is nice and we love how it can fit writing tools or even accessories. The notebook and pencils are pretty as well. The headband and the picture holder matched and I love the golden leaves on them that perfectly represent fall. It's really great to have this box to celebrate the start of the season!
Do you think this box as fun and pretty as we do? Share your thoughts in the comments!