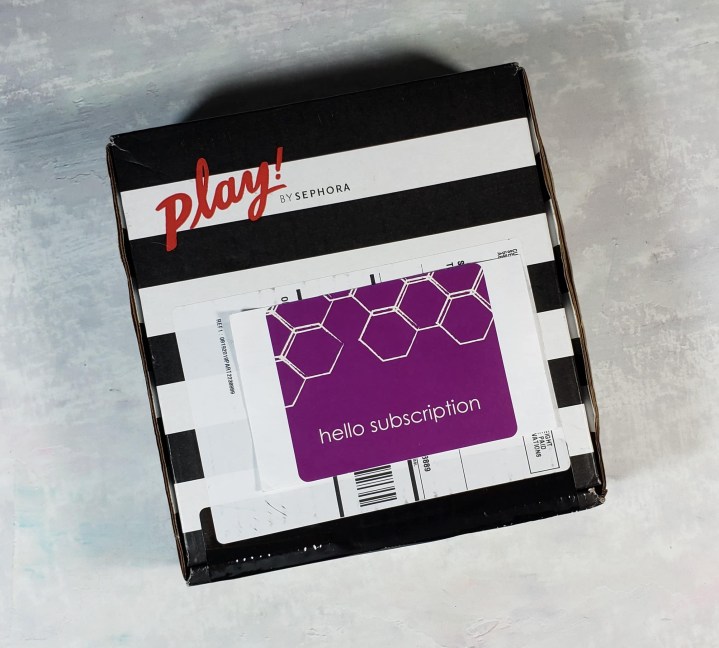 Play! by Sephora is a monthly subscription box that brings only the best and exclusive Sephora beauty and makeup samples. The subscription costs $10 per month, and you'll get 5 deluxe beauty products plus a bonus item, playlists, and coupons you can use when you visit in-store.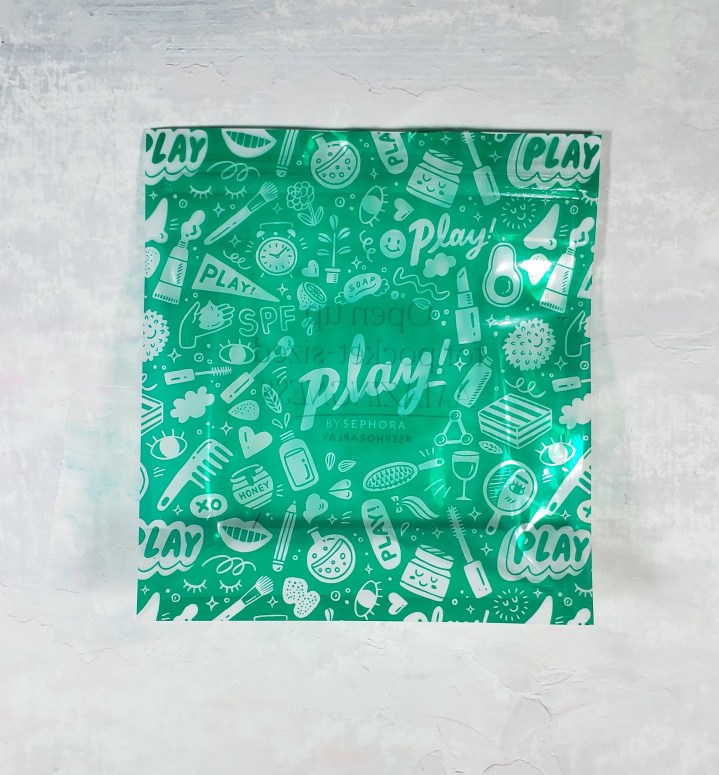 Love the color change up on the bag. These are great to reuse, especially if you are traveling. No leaking containers in my bag.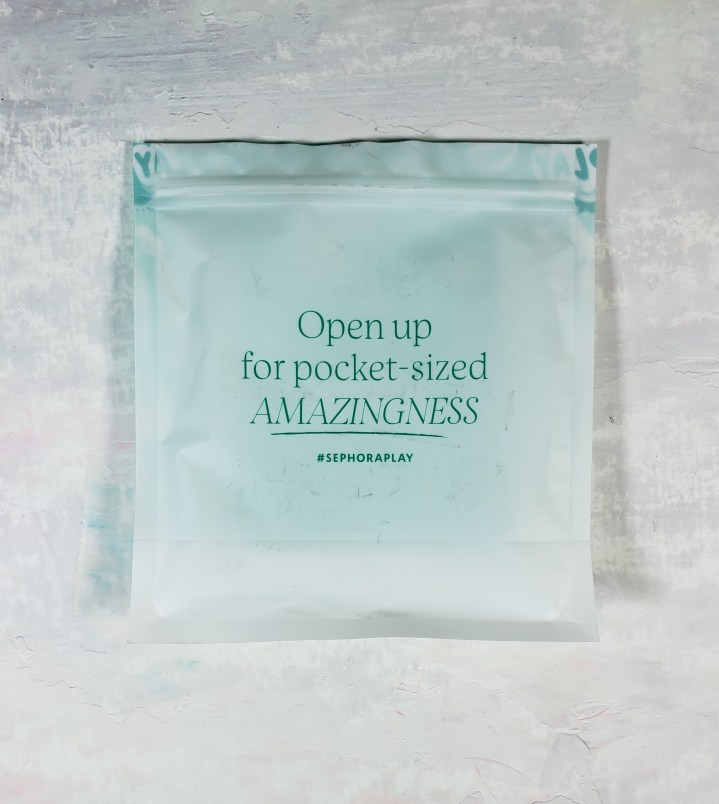 Let's check out the quote on the back. Can't wait to see what "pocket-sized AMAZINGNESS" we have in this month's Play!.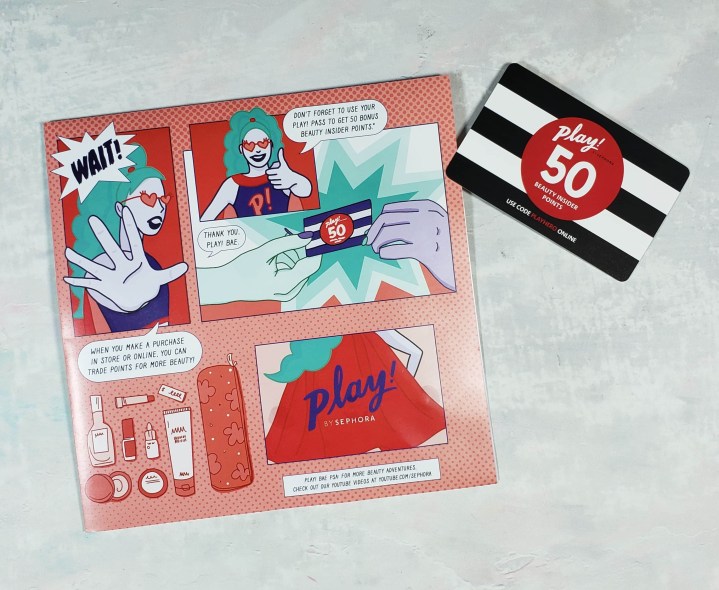 Don't forget about your Play! Pass. It gets you 50 extra Beauty Insider points with a purchase from the box (in-store only). Your subscription also entitles you to Play! Date meetups, if your store participates. You can also get a complimentary mini-makeover too.
August's theme is Your Beauty Sidekicks. This month's products were chosen the help each superhero elevate their look with silky hair and glowing skin, making you feel like you have superpowers. Plus, don't forget to check out The Beauty Insider Community. Create a profile and start joining the discussion!
The fold-out poster shows a list of all the items included in this box plus tips on selecting natural ingredients to help with your beauty needs. You can access all of the information and also watch videos right on the Sephora site or use the app for more info!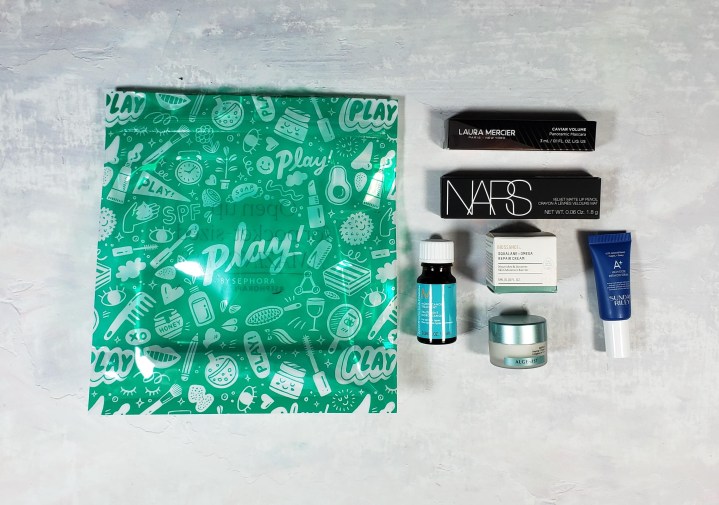 Here's my August reveal. Remember, items are chosen based on your personal profile. So, you may have some differences. Click here to see variant items in other boxes.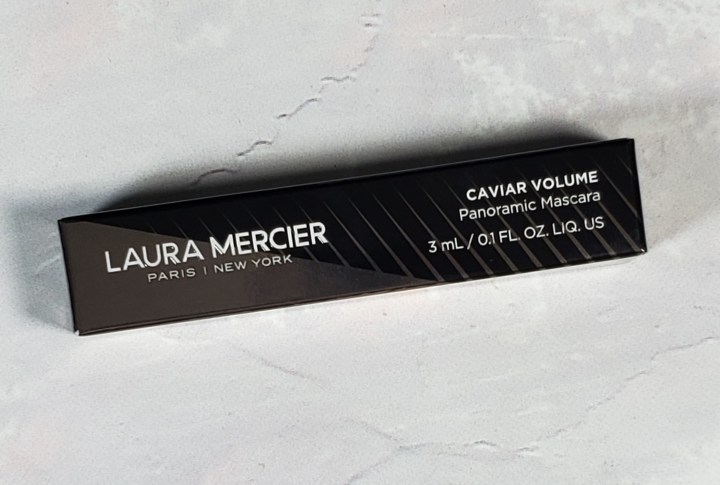 Laura Mercier | Caviar Volume Panoramic Mascara ($6.25):  I took after my mother and lack full, lush lashes. To combat that, Sephora has included this glossy pigmented mascara that offers a full panoramic look. It is free of sulfates, parabens, oil, and fragrance.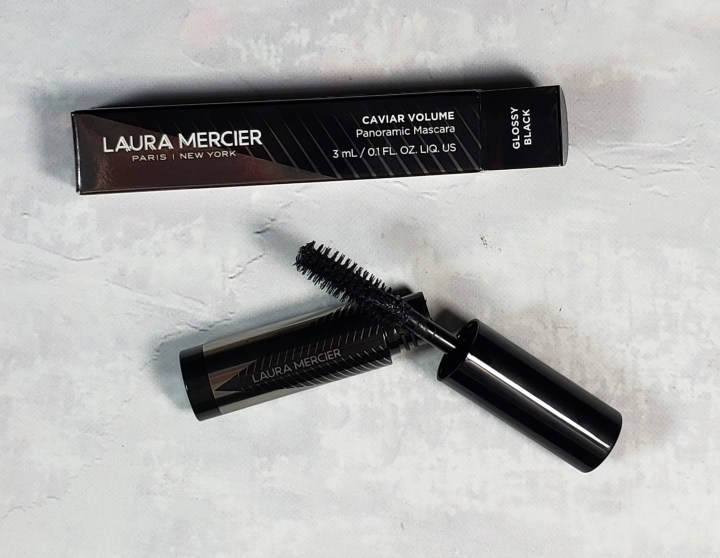 I tested this against my tried and true tarte Lights, Camera, Lashes mascara. The formula goes on smoothly and without clumps. The black is darker than my regular mascara. It also left my lashes feeling softer. You will need to use 2 coats to get a voluminous look – the first coat does a nice job of coating and separating lashes, but it mostly defines.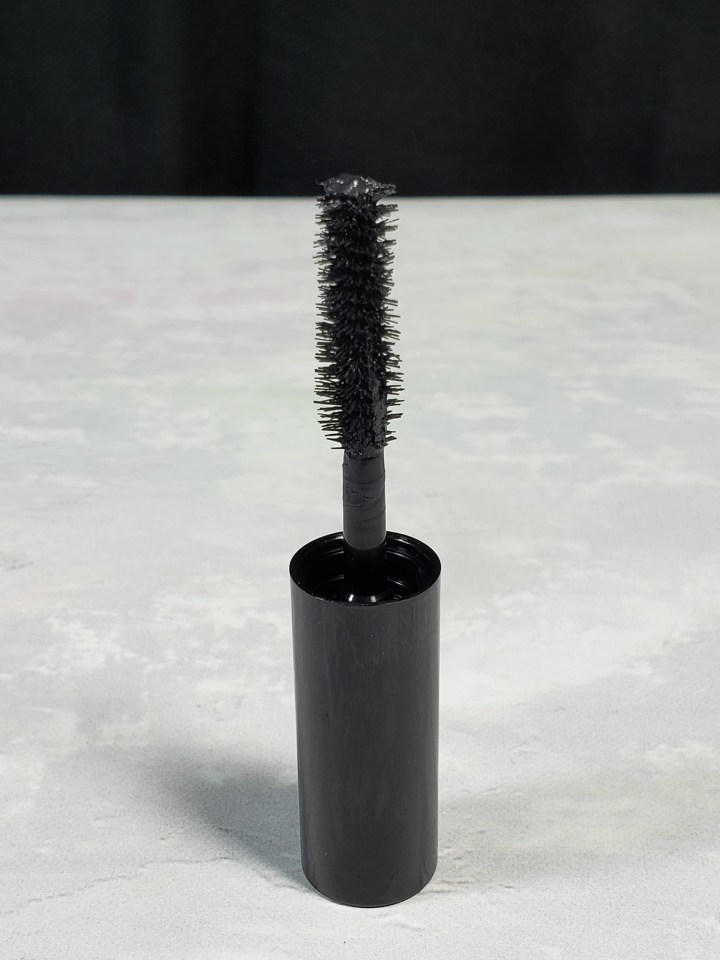 It's a little hard to see in the photo, but I was intrigued by the helix shaped brush. It is designed "with gentle fibers that are delicate on lashes and prevent smudging, clumping, and flaking."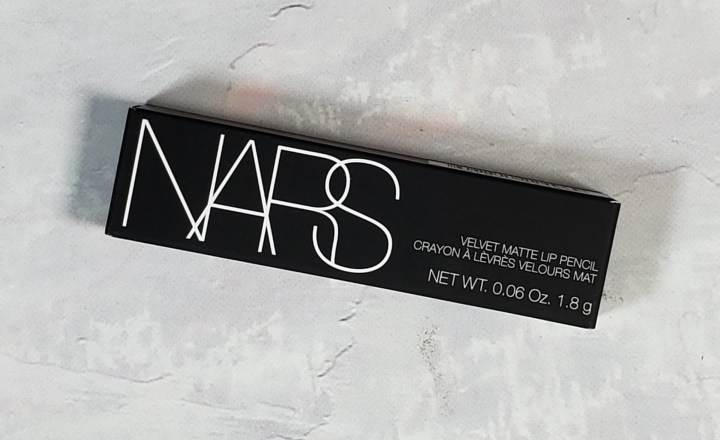 NARS | Velvet Matte Lipstick Pencil in Dance Fever ($20.25):  I get so excited every time I see a NARS lip pencil in my Sephora box – 1) I love their formulas and 2) the deluxe size is such a value! This gives you the full coverage of a matte lipstick but with the application convenience of a pencil. The formula is long-wearing and doesn't dry out lips thanks to Vitamin E and other emollients.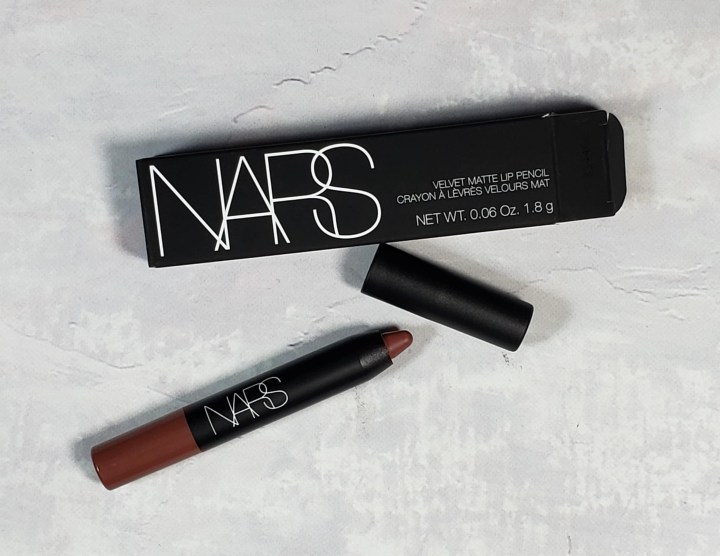 I received the shade Dance Fever which, in addition to being fun to say, is described as a rose brown. It's almost a perfect match to my natural lip color and will absolutely be used for those days when I want a more subtle look. You can also use this as a base to be paired with other lip colors.
Here's a look at the color on me. You can see that there is more brown than rose to the formula.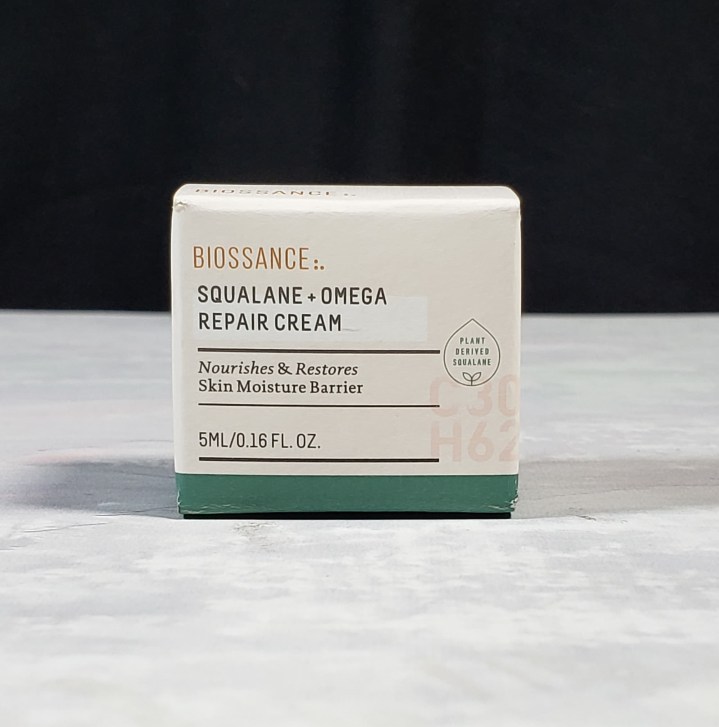 BIOSSANCE | Squalene + Omega Repair Cream ($5.80):  This is a rich cream filled with the good fats your skin needs to stay moisturized and fight fine lines and wrinkles. It contains squalane, omega fatty acids, ceramides, and plant sterols to leave your skin looking soft and supple with dewy radiance.
I was a little skeptical to try this at first since I have slightly oily/combination skin. However, I can say that I was pleasantly surprised by this little jar. The product did not make my face feel greasy at all. Actually, it held up nicely under my makeup, and I could see some minor improvements in my skin's texture. Not sure if I'm willing to splurge on the full sized jar yet, though.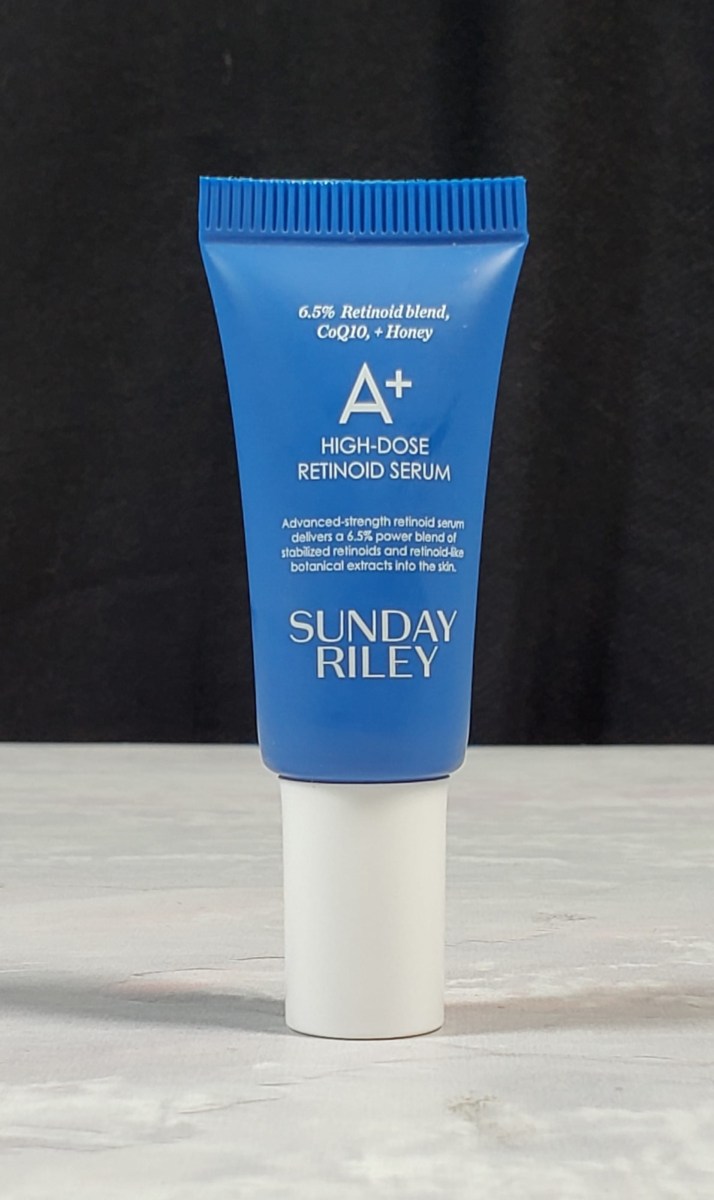 SUNDAY RILEY | A+ High Dose Retinol Serum ($14.45):  I will admit that I have been having some minor acne flare up over the past month, so getting a retinol serum was perfect. This serum delivers a 6.5% solution of stabilized retinoid blends and botanical retinol-alternative extracts into the skin to reduce the appearance of wrinkles and lines while promoting clearer skin.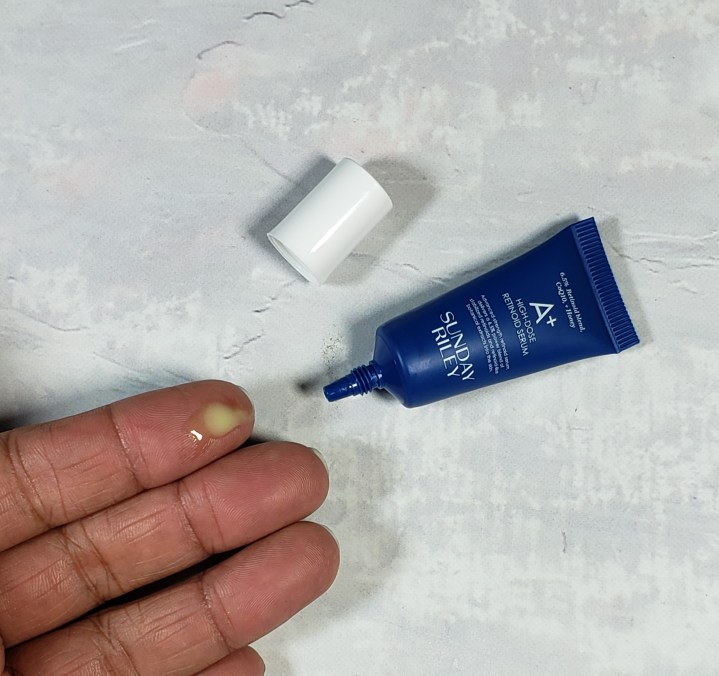 I've been using this as a spot treatment before bed and have noticed that it does help reduce inflammation on my skin. Some key ingredients in this serum are:  CoQ10 (improves the appearance of aging skin), Hawaiian White Honey (humectant, moisturizes skin and is rich in nutrients), bisabolol, cactus extract, and ginger.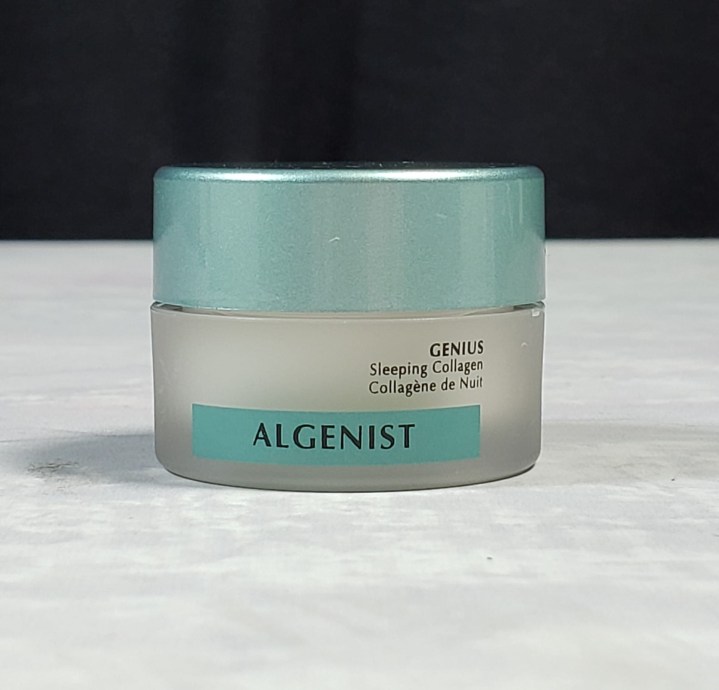 ALGENIST | GENIUS Sleeping Collagen ($13.23):  A little of this product goes a long way. Actually, it is recommended that you only use a pea-sized amount for your entire face. This vegan collagen cream works overnight to fight wrinkles, giving you plumper and more dewy skin in the morning.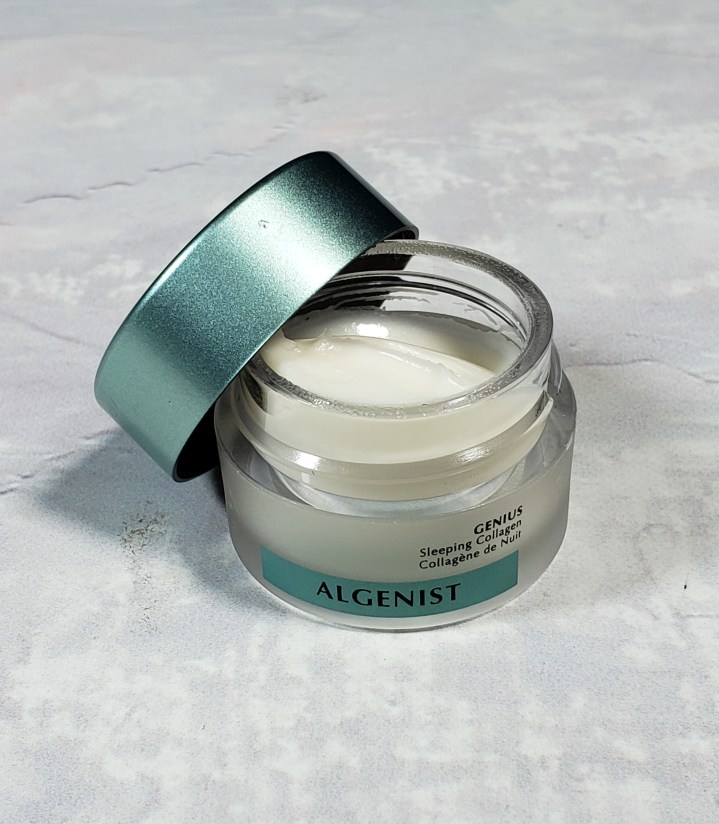 Again, I was worried that this product would make my skin feel greasy or cause breakouts. So far, I haven't had any breakouts. I do feel a little oily by morning, but it isn't horrible. I think I will save this for those times when I need a little extra hydration.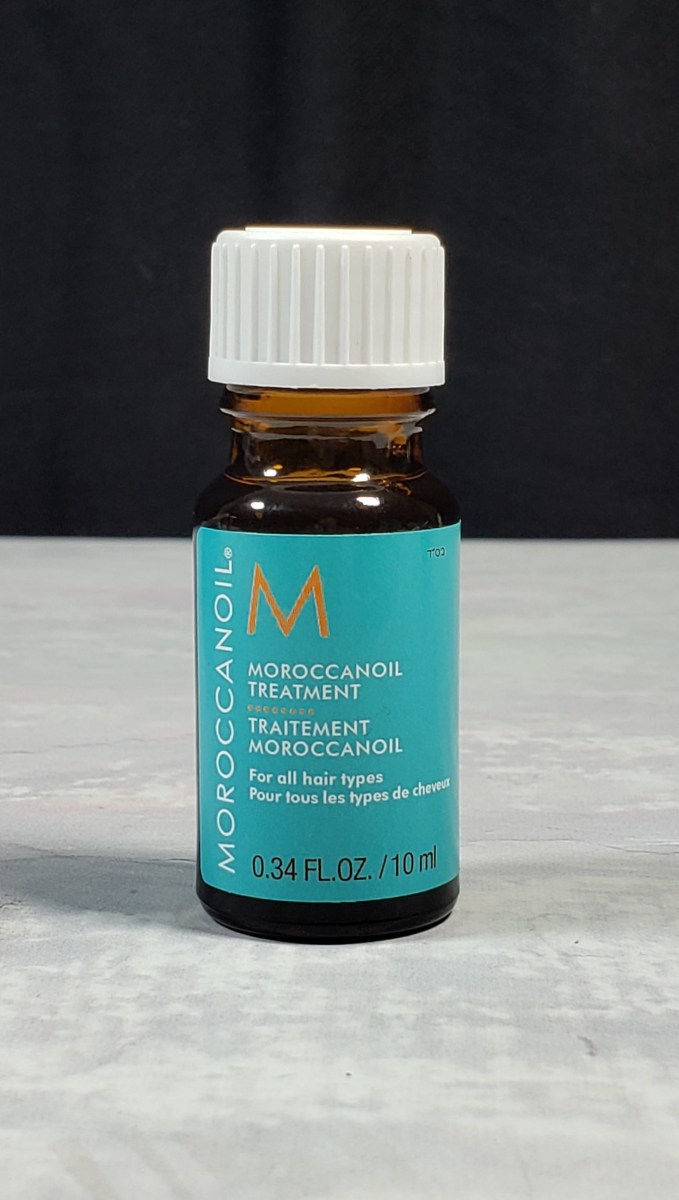 MOROCCANOIL | MorocccanOil Treatment ($6.80):  Super happy to see this in my box! I've gotten MoroccanOil before and loved the results. Apart from the sultry scent, it left my curly hair noticeably softer and more manageable. Use a small amount on damp hair before blow drying to speed up time or add to dry hair to tame frizz.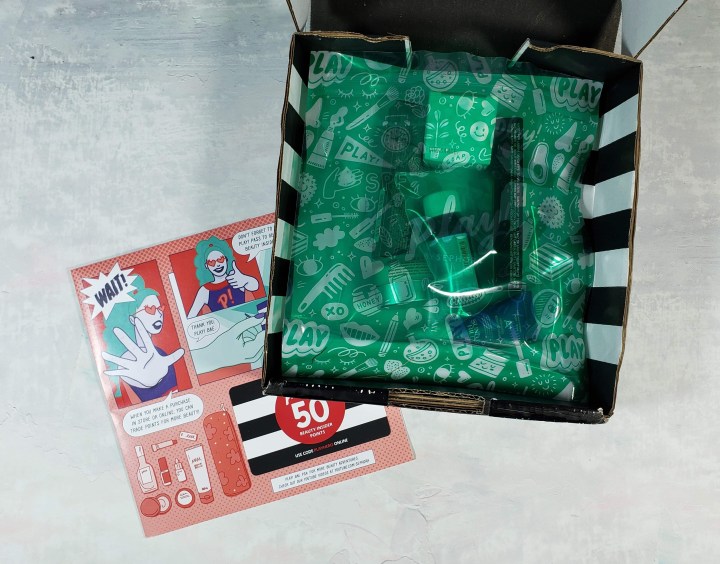 I think I need to review my Sephora profile. I must have aging and wrinkles as concerns based on the creams that I received. I will say that my skincare needs were taken care of from day to night with this box. I'm very happy with the 2 makeup items I got, especially the lip pencil. I keep this subscription because I like the ability to try out products and decide whether or not to buy the full-sized versions. My August Play! by Sephora had a value around $67! That's a nice return on my $10 investment.
Did you have any favorites this month? Leave a comment below to let me know your thoughts.
Are you a Sephora Play subscriber? What did you think of the box this month?