We have the third spoilers for the OwlCrate October 2019 box!
The theme is DAWN OF A NEW WORLD!
DEAL: Use coupon code HELLO15 to save 15% on your first box!
? What would you do if you landed on a brand new planet? And what if that planet was more dangerous than you could imagine? Luckily, you can experience the thrill of adventure from the comfort of your own home!
? Our October box is inspired by science fiction tales that take place on unknown worlds, or feature an alternate future version of our own planet.
? We are including TWO brand new hardcover novels this month! YAY! Both will have exclusive covers and be signed by the authors as well! One book is a contemporary story with a sci-fi twist, all about what would happen if we found out the world was about to end. The second book is an epic story about a future where androids have taken over the human race. Both books are extremely unique, and both feature diverse characters and romances! We absolutely adored them!
? You'll also find awesome goodies inspired by The Illuminae Files, The Lunar Chronicles, Heart of Iron, Saga and Warcross!
? We hope you're as excited by a sci-fi theme as we are! The last time we did sci-fi was way back in March 2018.
? Graphic designed by @heyatlascreative
BOOK SPOILER? Don't click here if you don't wanna know what we think the book might be!
And every box contains:
It's time to reveal our final sneak peek for the October DAWN OF A NEW WORLD box!

Every box will include a stunning book-shaped tin designed by the brilliant Stella Bookish Art! The book tin is inspired by one of our favorite sci-fi series of all time, The Illuminae Files! Stella has created such beautiful artwork for this item, and it truly looks so different from any other Illuminae inspired designs we've seen out there. We adore these tins because they are useful for storing things and look gorgeous on display. Even if you haven't read The Illuminae Files we think you'll love the design!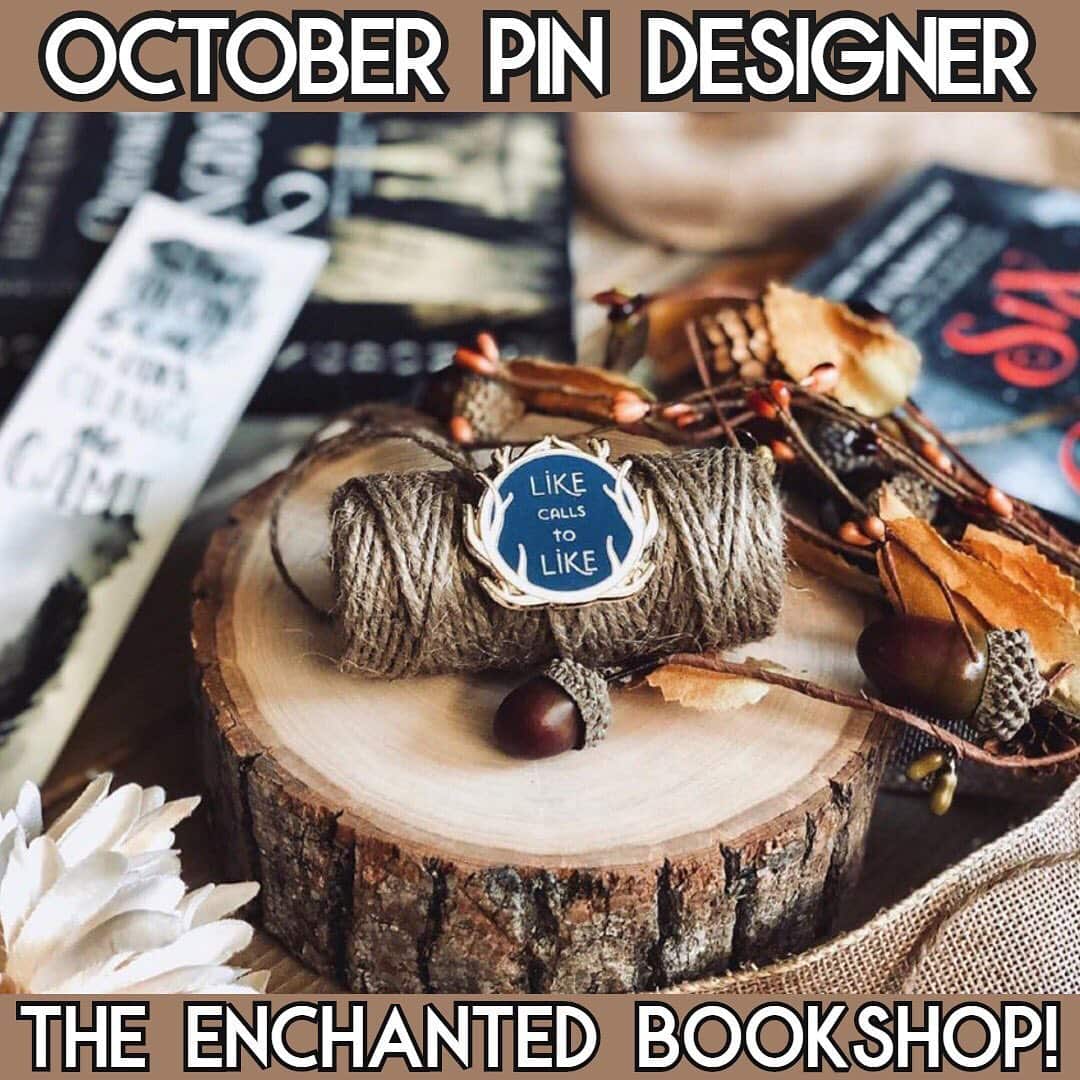 It's time to announce our artist collaboration for our October collectible enamel pin!
✨The October DAWN OF A NEW WORLD box will feature TWO awesome pins designed by @theenchantedbookshop!
✨Since we are including TWO brand new books in the October box, we knew we needed to include two enamel pins to represent the books.
✨ It was such a joy working with @theenchantedbookshop on these pins. Their creativity was so appreciated and we think subscribers are going to love the pins.
✨ The pin pictured here won't be included in the box. Ours is a brand new exclusive design that won't be available anywhere else!
✨ original photo by @thebibliolife
PLUS:
Here's your first sneak peek for the October DAWN OF A NEW WORLD box!

Every October box will include an exclusive item designed by Little Inklings Design!

Megan at Little Inklings has designed a useful item for your kitchen! It will match the tea towel we sent out in August 2018, but it is not another tea towel. It's an item we've never included before! We're so in love with Megan's beautiful hand-lettering designs, and we can't wait to see subscribers using this item in their homes.

We sold out early in September and very well might do so again for October. Be sure to sign up early to avoid missing out!