Oceanista has a new sale!
A beach and boho lifestyle subscription box delivered seasonally to your door. If you love the beach, you'll love the Oceanista subscription box. Featuring skin-care, jewelry, home decor, beach apparel and accessories intricately curated for sophisticated beach lovers. Most items are made specifically for the Oceanista brand and won't be found in any other beach inspired subscription box. With a featured artisan each season, discover new brands and treasures from around the world. Unbox the beach experience.
Get $10 off your first box or annual subscription! Use coupon code BALI OR  HELLO10. 
Your first box will be the Fall 2019 box, see our review here!
Here's what's inside the Fall 2019 box. The theme is Good Golly Miss Bali!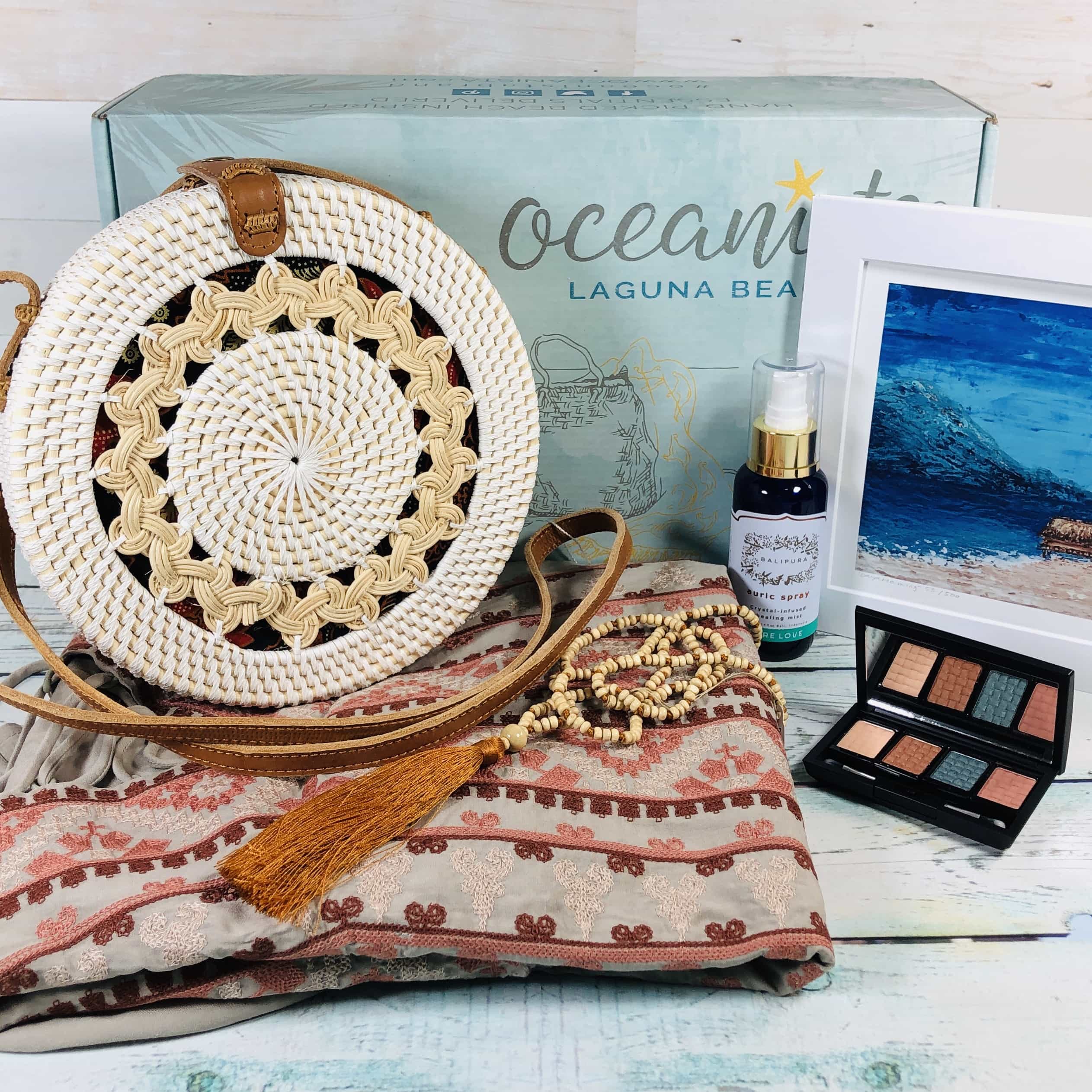 Kate Shore Fine Art Print ($28)
Balipura Auric Spray in Pure Love ($25)
Handcrafted Wooden Bali Beaded Necklace ($24)
The Noime by Talulah: Single Braided Bag in White ($79)
Andreé by Unit Embroidered Tunic ($49)
Quad in Island Hopping ($35)
Are you getting Oceanista?